Wendy Tandy can give you a good idea of just how crazy rich Asian weddings are. Tandy is the man behind Kartoe – the world's leading designer in luxury invitations, event invitations, gala invitations, brand identity, website design and fine stationery.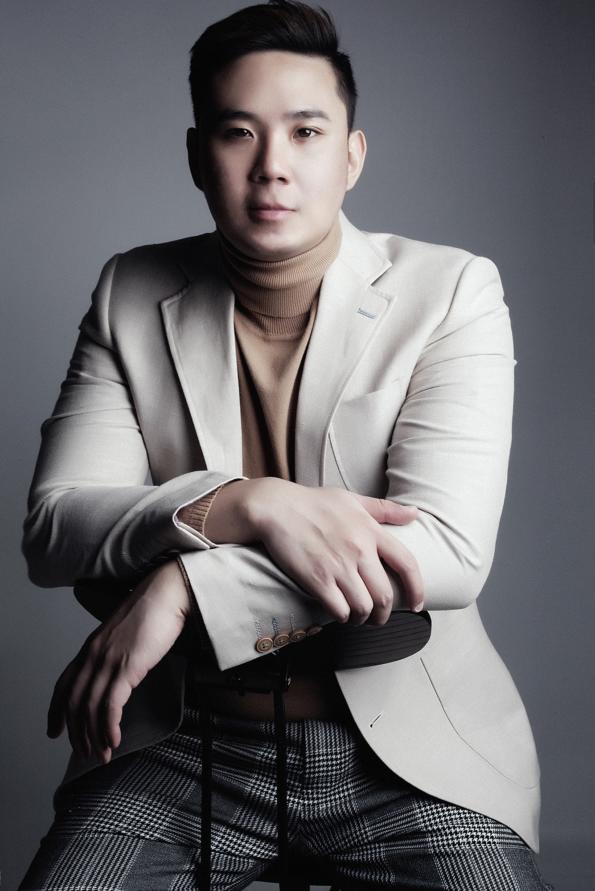 Having been in the business since 2009, Tandy's handwork – pun often intended since he draws and designs invitation cards – is instrumental in making the biggest day of any couple's life a reality.
Beyond wedding, he was commissioned here for Shanghai Film Festival, working on the exclusive set of invitations for the festivals A-list attendees.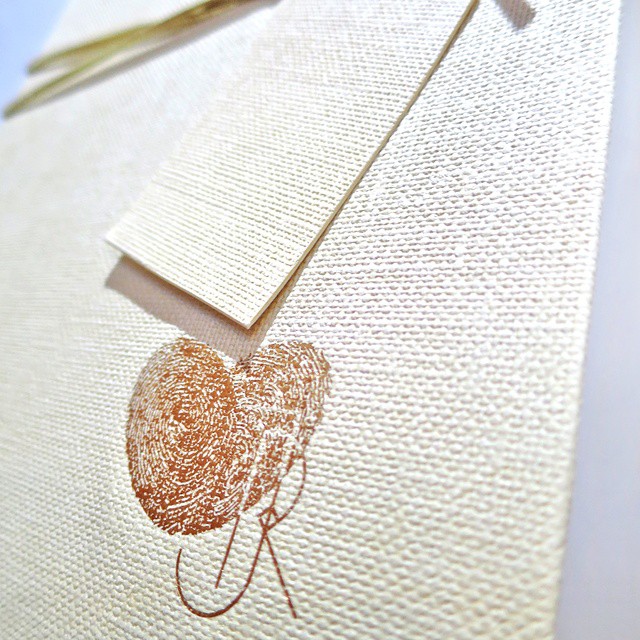 He cites one of his Indonesian clients who was the first ever to use the entire Florence Duomo – one of Italy's landmark – as their wedding venue. They leveraged on the luxury and featured the entire duomo designs extensively on their cards.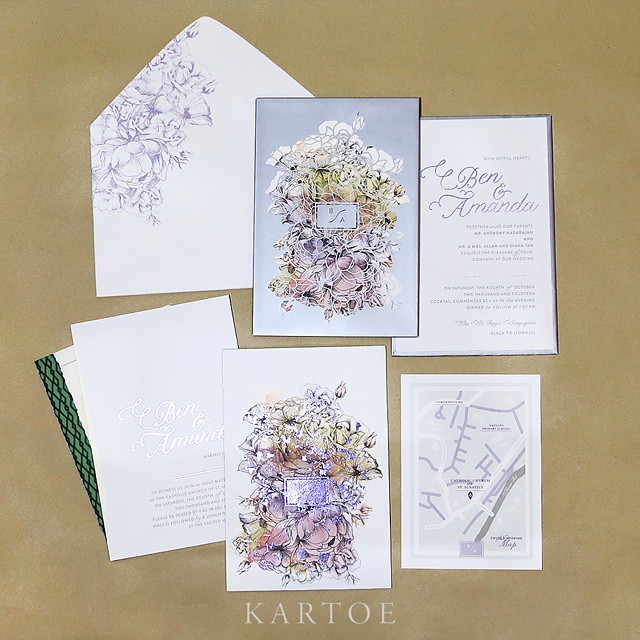 "Guests were treated to a tour to (the Salvatore) Ferragamo workshop and everyone got a free bag from Ferragamo, personalised with their names. A glasshouse was built solely for the after-party and it was taken down the next day.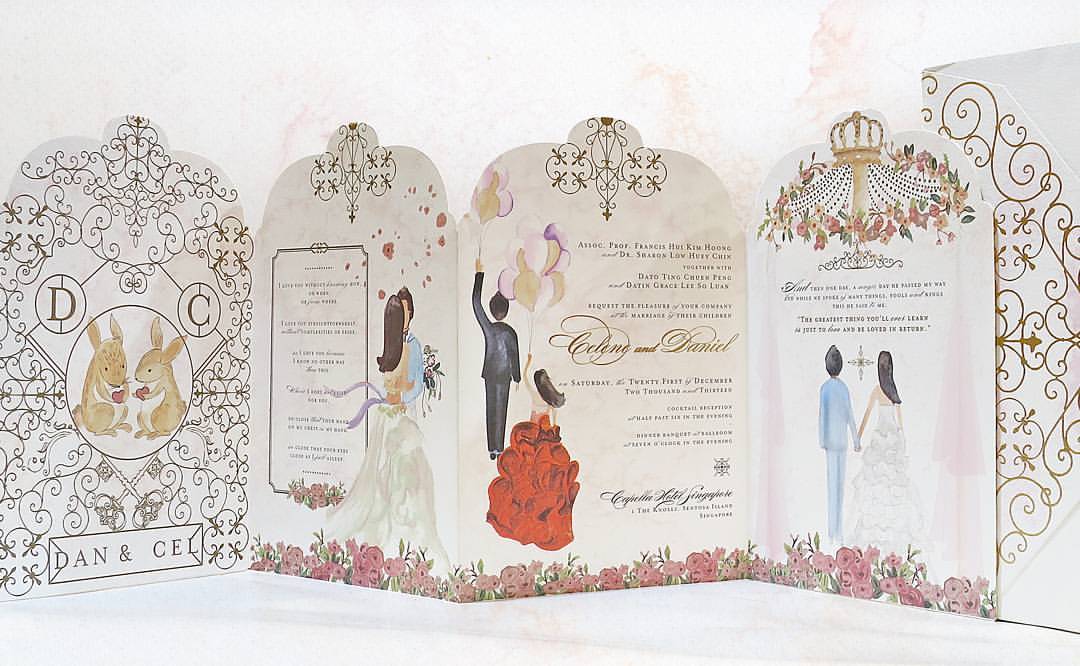 "Another client from Hong Kong actually flew (British band) Coldplay's lead vocalist Chris Martin in to sing for their wedding which was held in France," Tandy shares.
Some of the star-studded couples that Tandy had designed wedding invitations for, and other accompaniment which sometimes include itineraries to destination weddings, were Berjaya heiress Chryseis Tan and Faliq Nasimuddin of the Naza Group fame, financier Justin Chai's marriage to YTL's Niche Retailing executive director, Yeoh Pei Nee and Ekovest's Lim Chen Thai's wedding to his wife Jeannie.
Tandy says clients are getting increasingly appreciative towards the work and artistry that designing invitations require. He adds that the work demands for unconventional designs that are "more than just prints and papers."
However, Tandy notes, clients are more daring and bold, very experimental and are open to possibilities.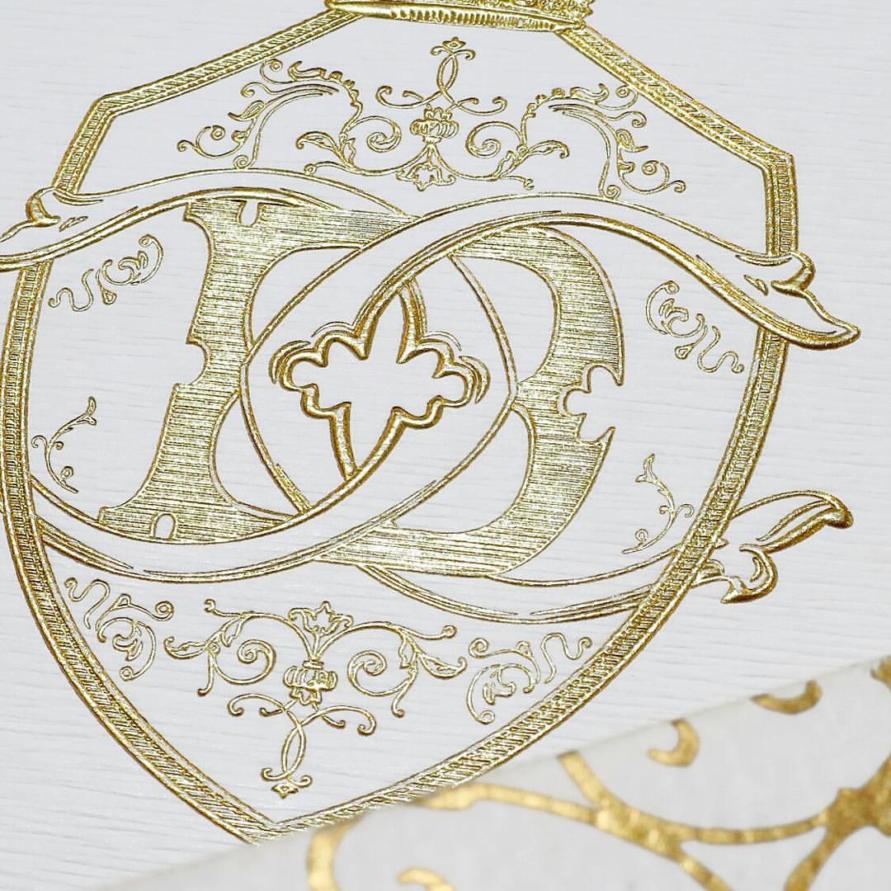 "I believe many people have finally started to accept the fact that invitation card is one of the important aspects in the wedding, no longer a piece of paper that you throw away after receiving it.
"Clients have put more attention into designing the invites because good invitation cards build up the anticipation among guests. Since the demands are there, more designers have put more thoughts into their artworks too, so every designer in the world has to bump up their designs skills to be unique.
"This drives the industry into a much more interesting scene. Everyone is trying to create their own trends. Watercolours on invites were very rare in the past, now it seems like everybody is doing it and has to do it," Tandy shares with Signature Weddings.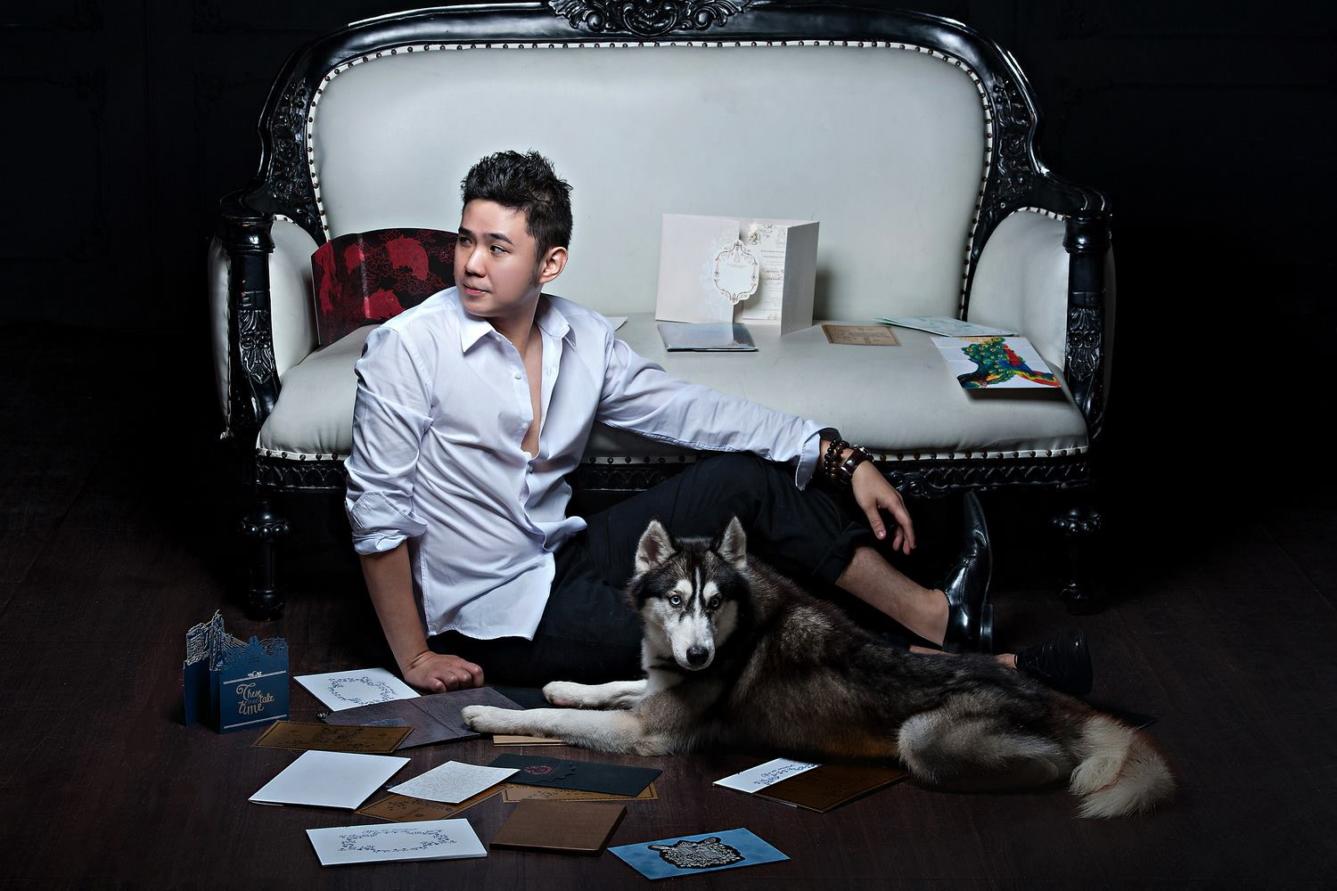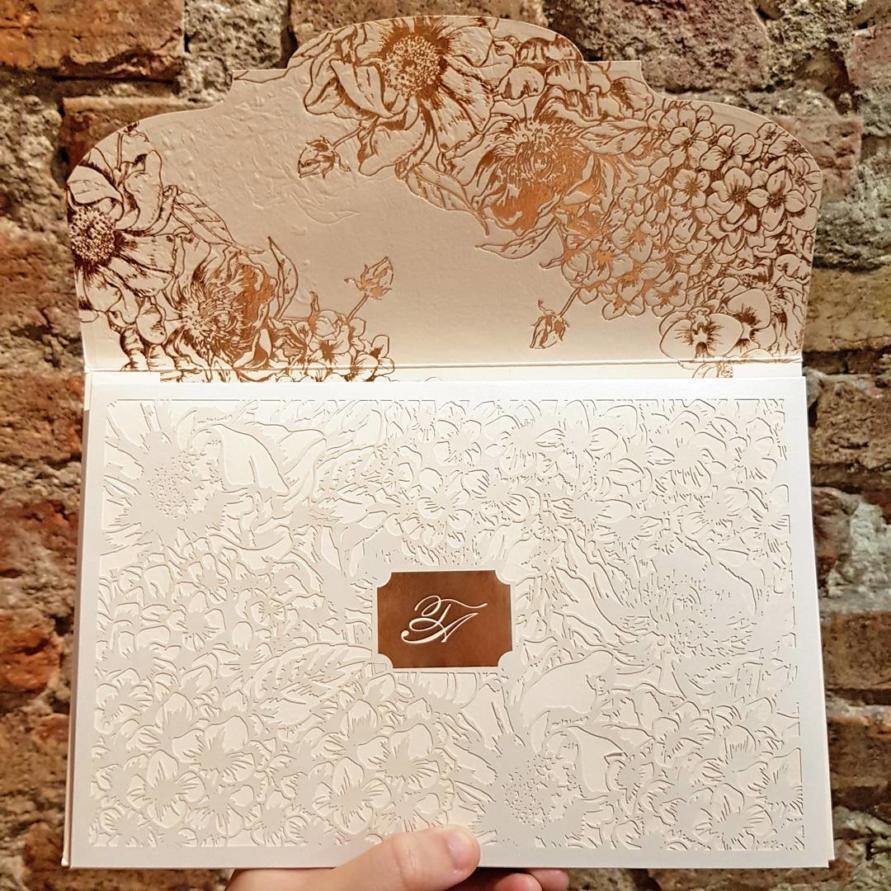 Clearly, the follow up question would be related to how expensive can invitation cards get.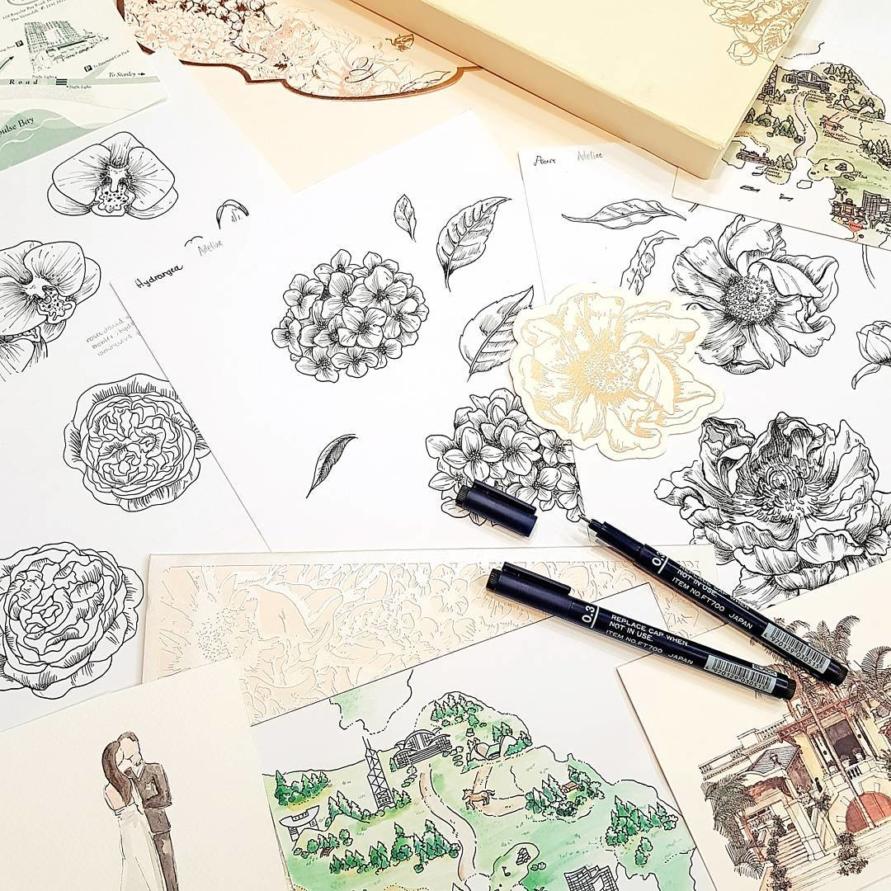 "The sky is the limit; so is the pricing, as long as they are willing to spend on it," Tandy notes frankly.
Divulging details, Kartoe's most expensive card was priced about SGD200 per set. This accounts for the card, envelope and any other accompaniment.
Tandy says there are many factors that go into determining the price of a card – the materials, printing techniques, size and card layout. The quantity of cards to be produced and if manual labour is required into its assembly is also factored in.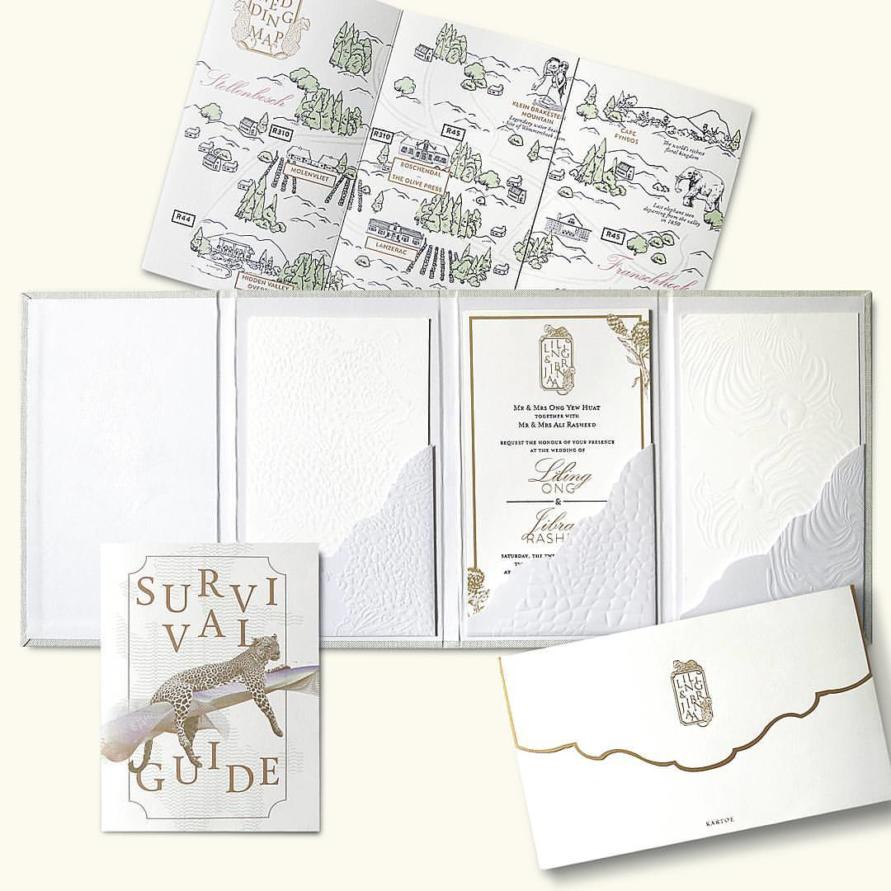 "Some of our cards are painted individually by hands, some are hand-woven individually and so these are some of the factors that need to be accounted for," Tandy says, adding that he cannot pick a memorable wedding to date.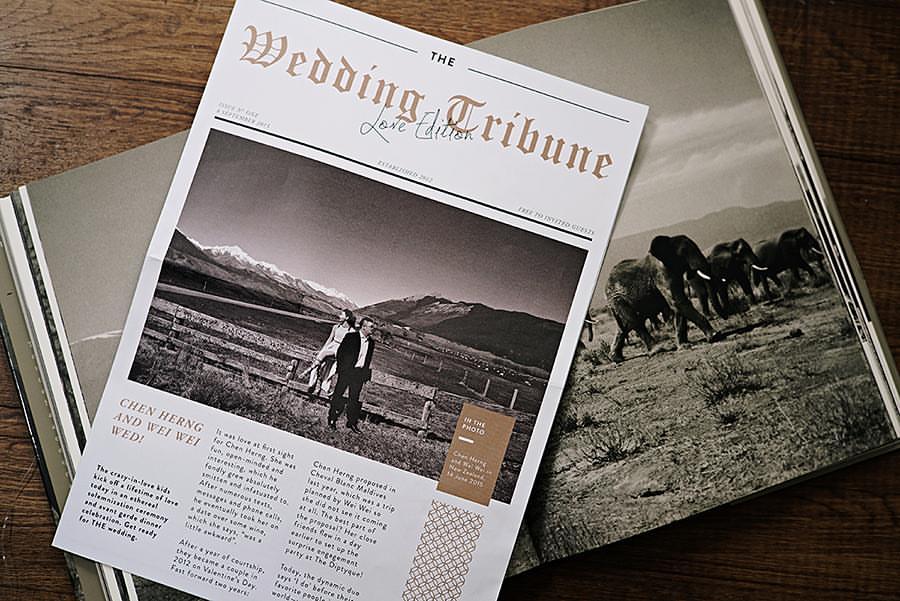 "All of the weddings I have done so far are memorable on their own. It is very hard to pick one. There's always a surprise in every wedding I do.
"Sometimes you meet a client (and) you do not even know who they are until they reveal their personal details and (then) you get wowed," Tandy shares, matter-of-factly.
Seeing that his skill is a niche in the wedding industry, the proud Medanese who is based in Singapore, says the greatest challenge lies in being able to develop new ideas and designs that are unique from each other. This is even harder since his clients are within the same social circle.
"Everyone knows each other so it is an opportunity for them to outdo each other and be unique," he adds. However, the silver lining Tandy takes away is that this presents an opportunity and a good challenge for him and his team of three designers.
Need to refresh your memory on a crazy rich Asian wedding? Here is one of Malaysia's most extravagant weddings yet this year: #chrysfaliqeverafter: Iconic wedding of the year.