You planned the perfect wedding: the cake, the dress, the venue, the people you invited, the whole works, only to see this perfect wedding blown away by a hurricane; and the hurricane's name was Harvey. However, that didn't stop the courageous couple, Shelley and Chris Holland, from getting a wedding of their dreams.
After over 6 months of planning, the bridal couple had initially planned to get married on the 2nd of September; but with the impending hurricane, it would have certainly crossed their minds to postpone the wedding to another, safer date. True enough, Hurricane Harvey struck, and all their plans were swept out the window. The original venue where they were to have their wedding -a chapel down in Katy, Houston, was flooded, and it was impossible for anyone to have a wedding ceremony there. Fortunately, for this bridal couple, Pastor Jorge Cardenas, who preaches at this chapel, together with their wedding coordinator, Evelin, redirected the wedding ceremony to another place, and the couple became Mr. and Mrs. Holland.
This story first made its rounds when bride, Shelley, posted a photo of herself and her husband, Chris, in the floodwaters of the aftermath of Hurricane Harvey on her Facebook page, addressing it to Ellen DeGeneres. She recounted how heartbreaking it was having all her plans ruined.
My husband and I completely lost every plan we made over the last 6 months surrounding our upcoming wedding on September 2nd due to Hurricane Harvey. This included our wedding cake, the venue, the chapel the catering and so many other small details. This was such a heart break not only for me as a bride, but more importantly for the devastation it left on the pastor of the church we choose to have our wedding at.
With every storm that comes our way, there is an opportunity to weather it; and we must always remember that the rainbow only comes after the hurricane. This couple definitely found their rainbow.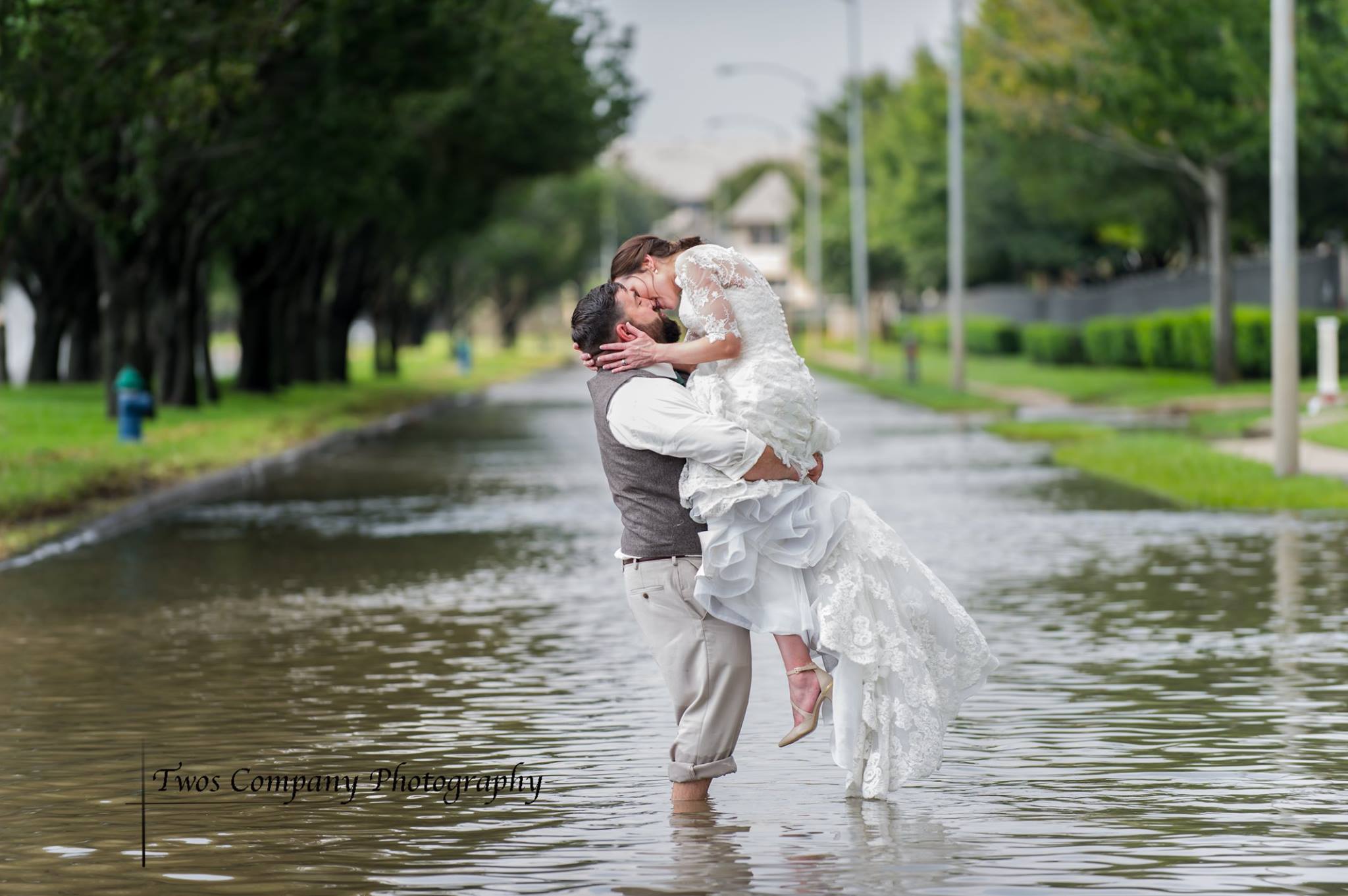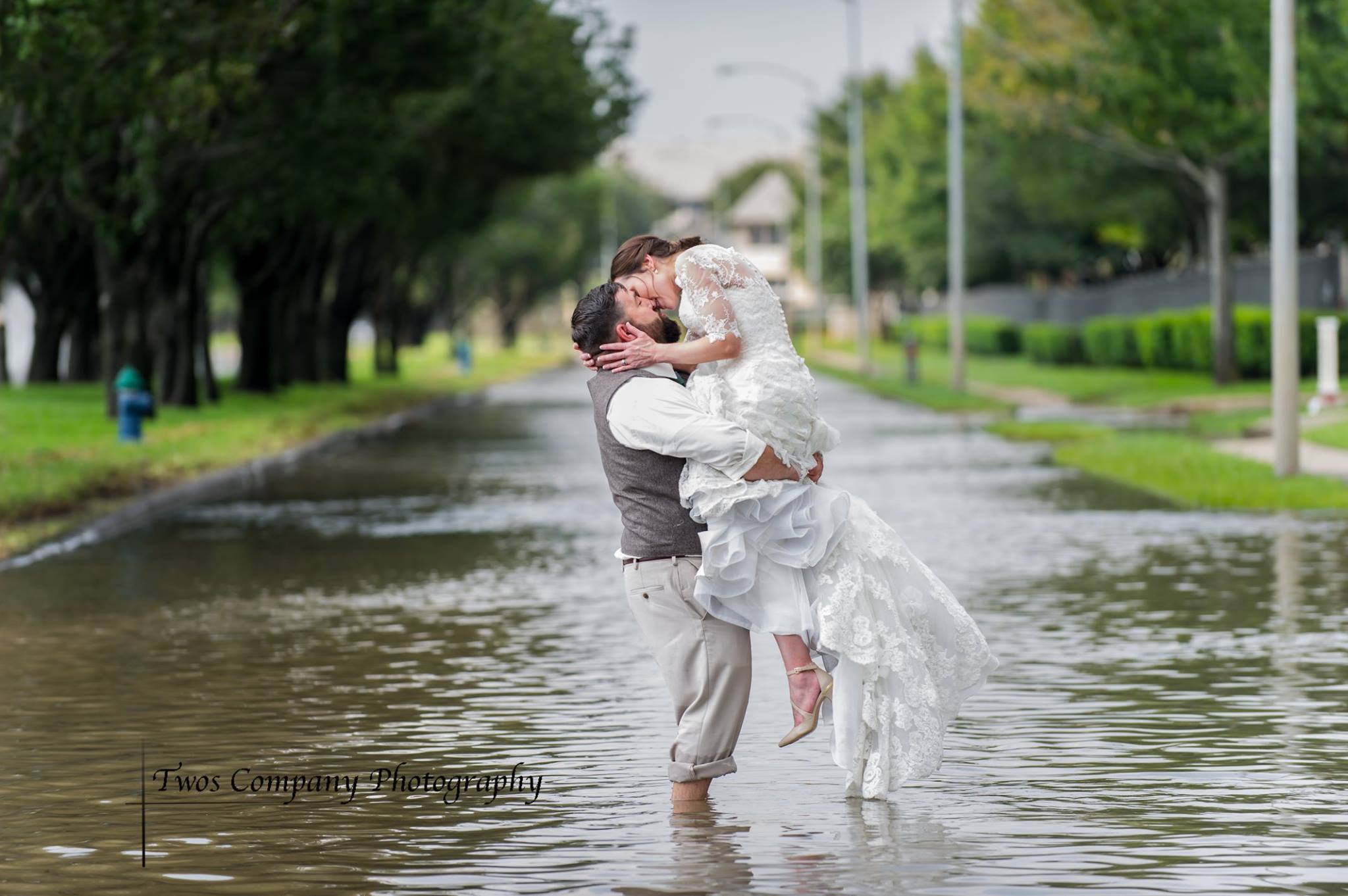 See also: Heartbroken Groom In Singapore Sells Off Wedding Package On Carousell