This couple took their pre-wedding photoshoot a step further and decided to pose for each shot stark naked. That's right! Bare-skinned glory and all its wonders in the natural landscapes of Vietnam—and we think its nothing short of romantic.
This album, taken by TuArts Wedding Studio in Vietnam, shows some racy, heart-pumping images that boasts of the openness, intimacy, and love the couple have for each other. It's an example of the intimacy shared by couples around the world in the most private of settings.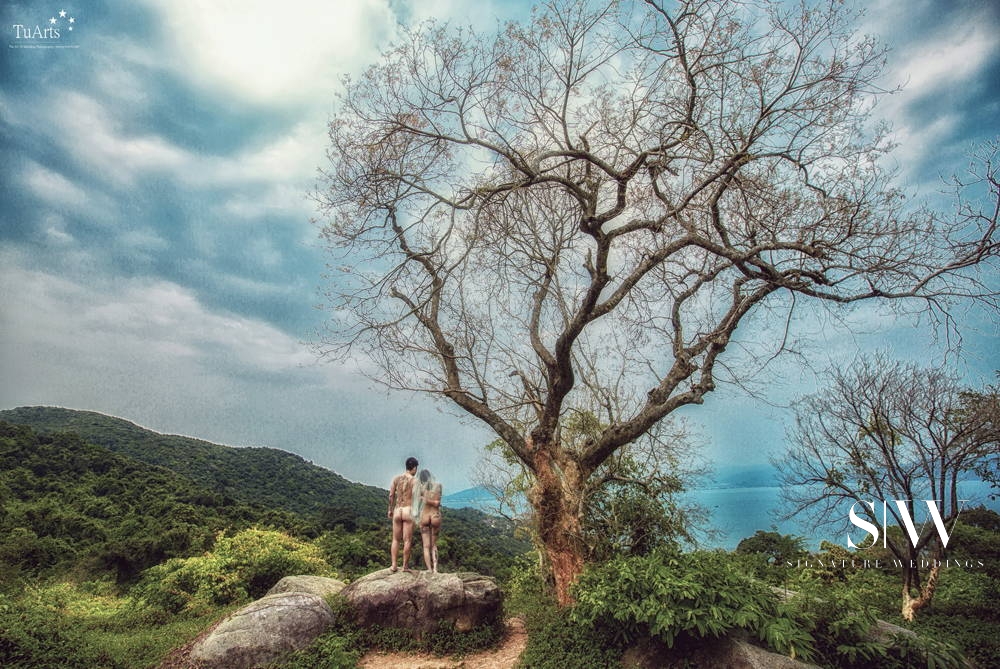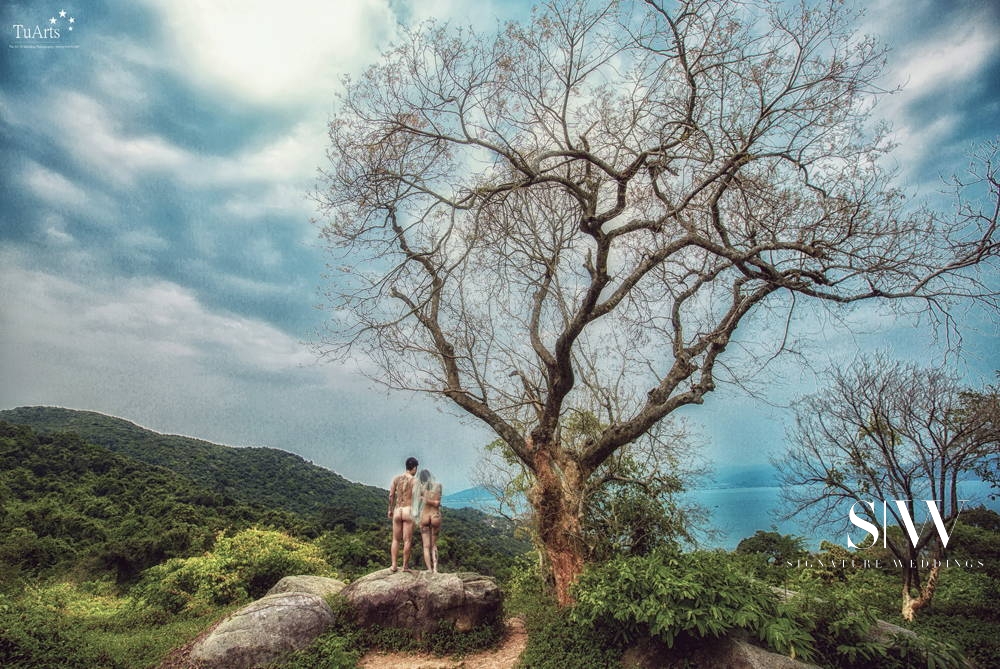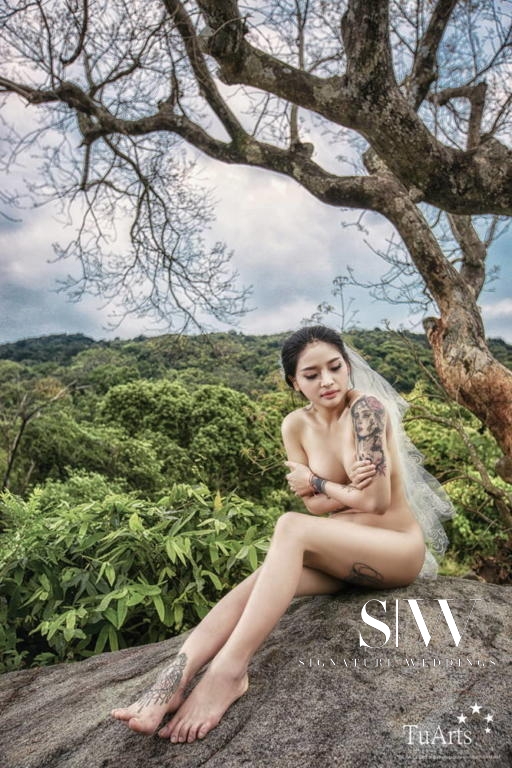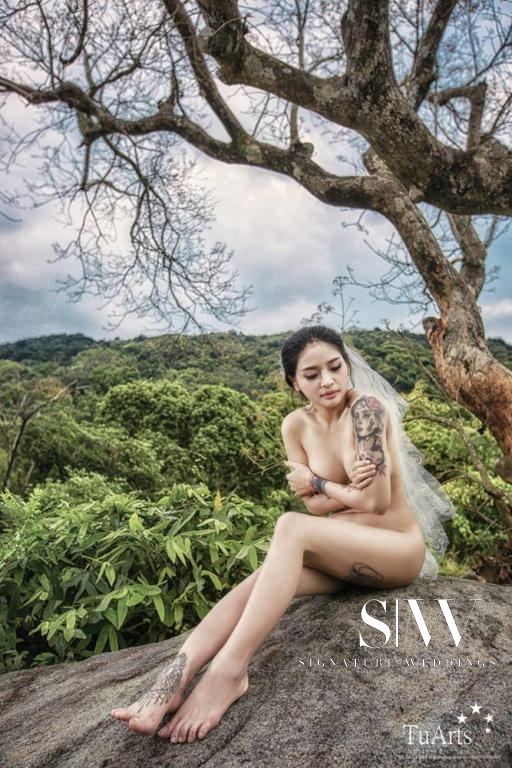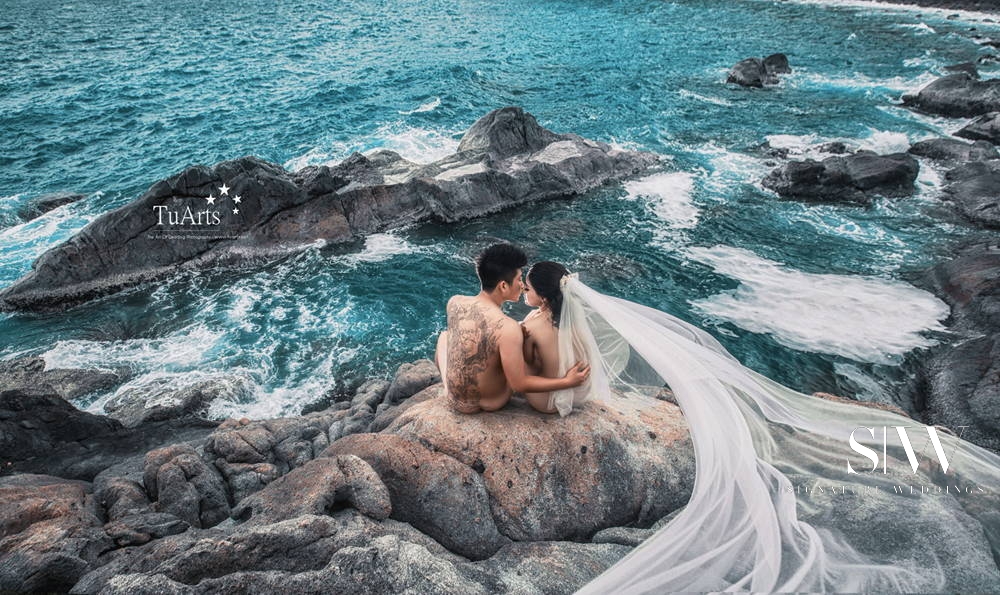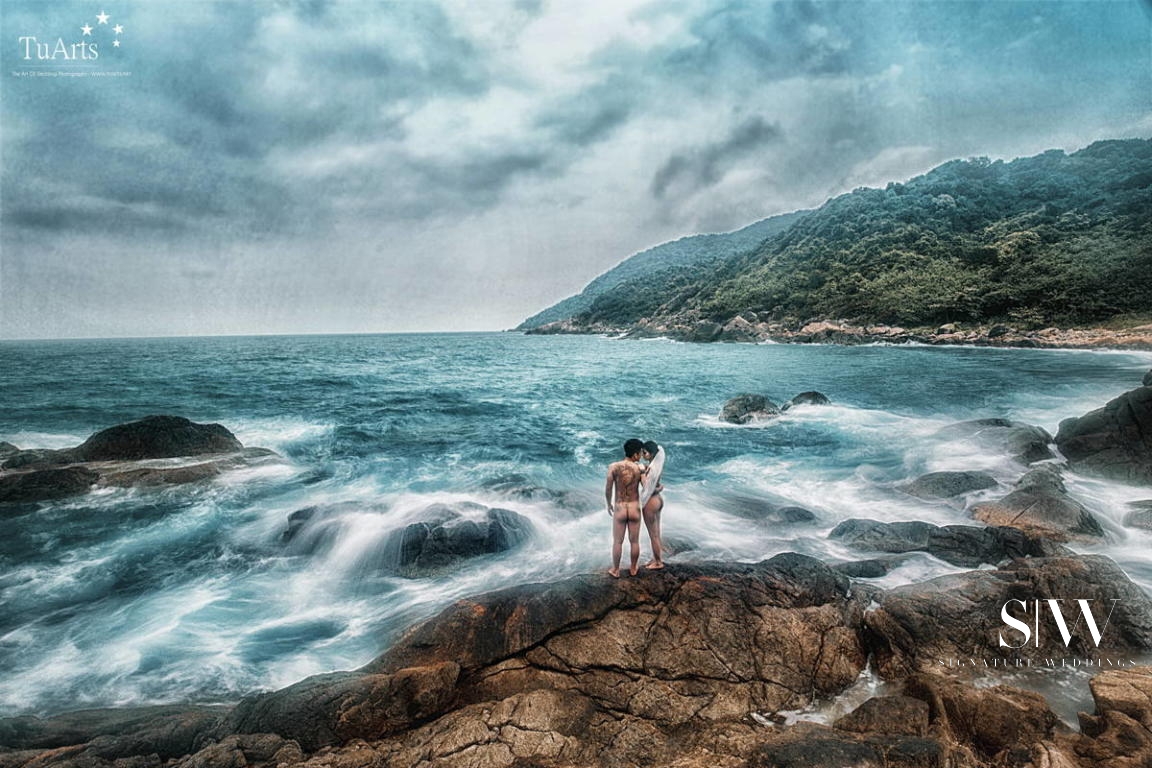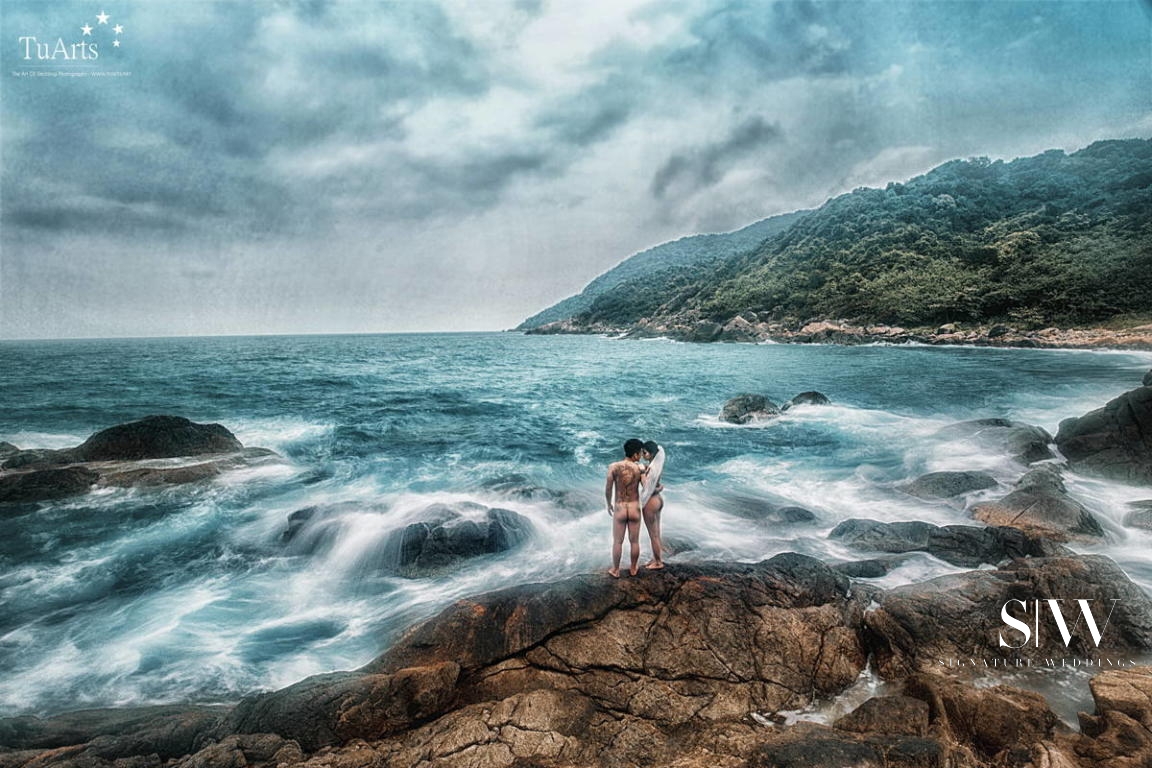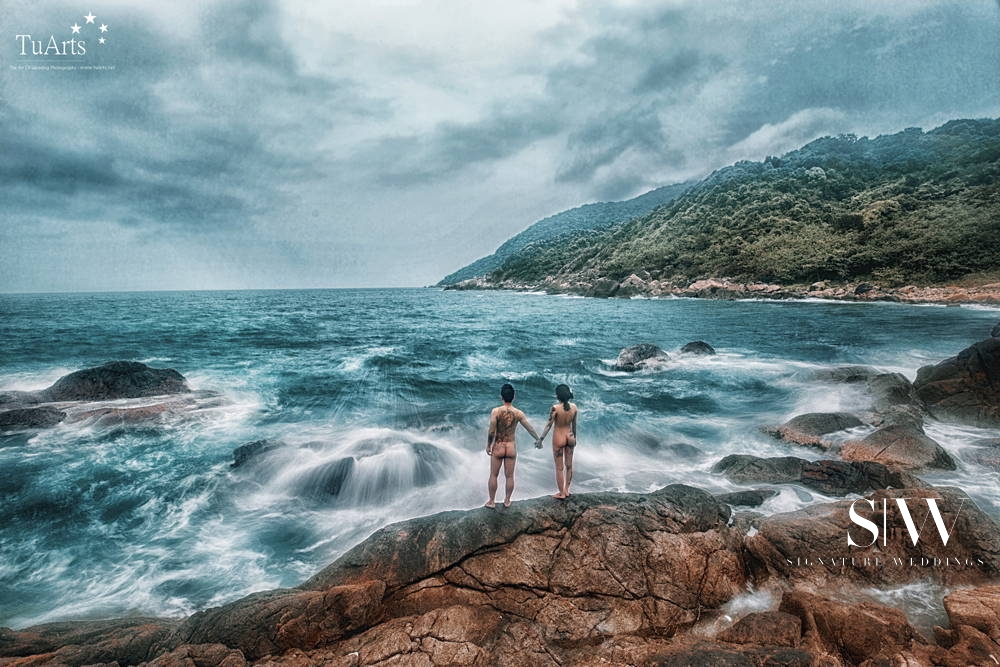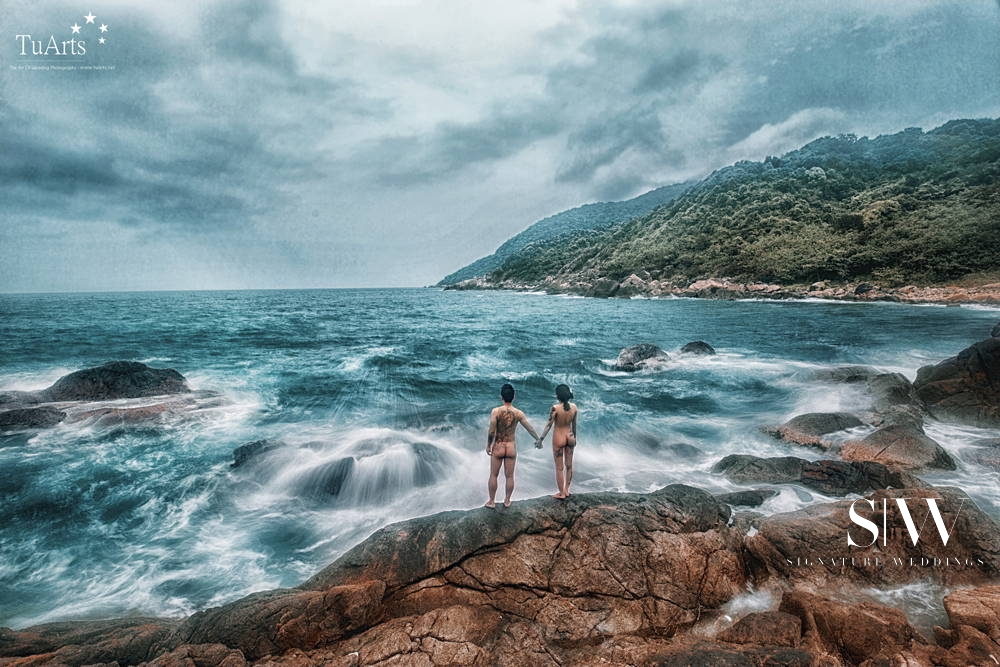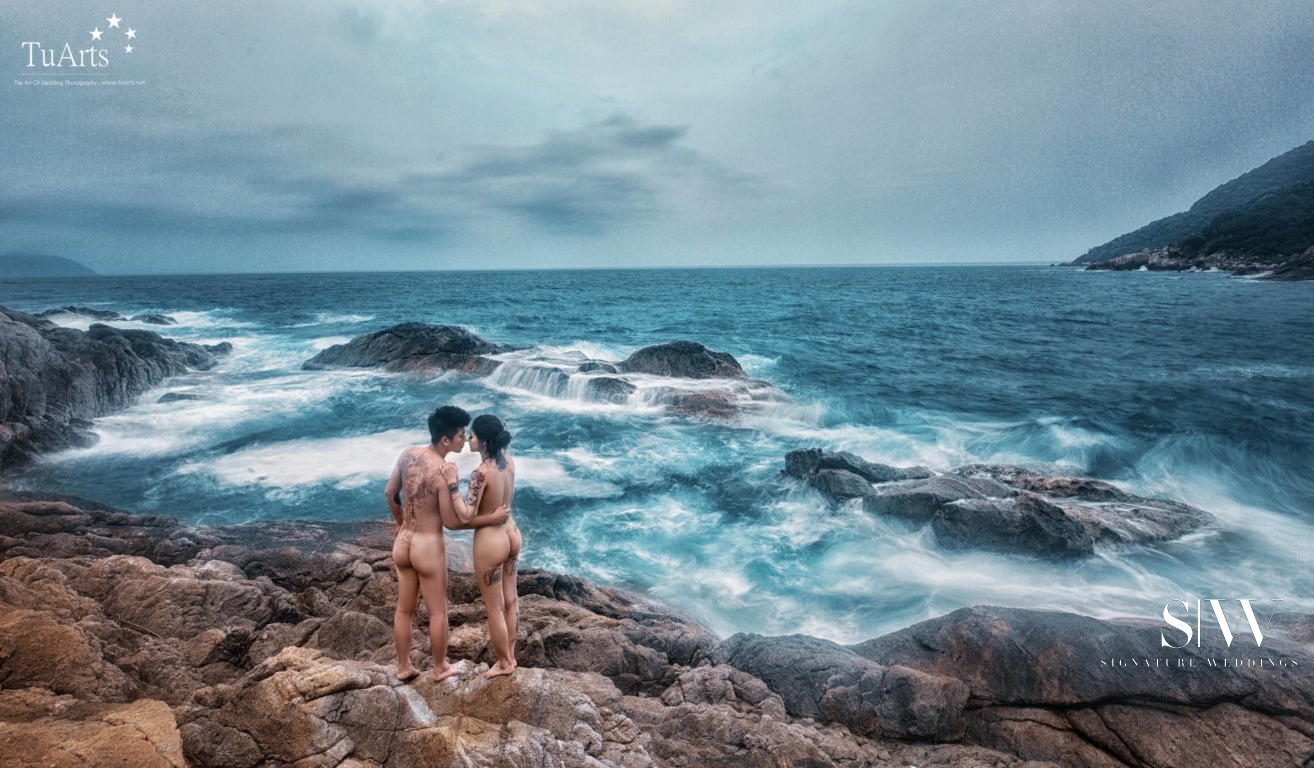 With a balance of shots taken in natural landscapes—like the dense forests and seaside—and the urban city setting, the couple shows us that you can be king and queen anywhere you are. It's free-spirited, magical, and enchanting.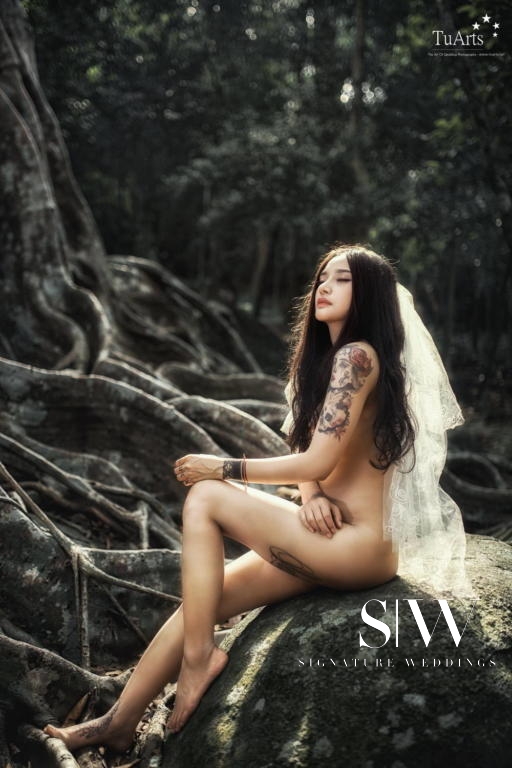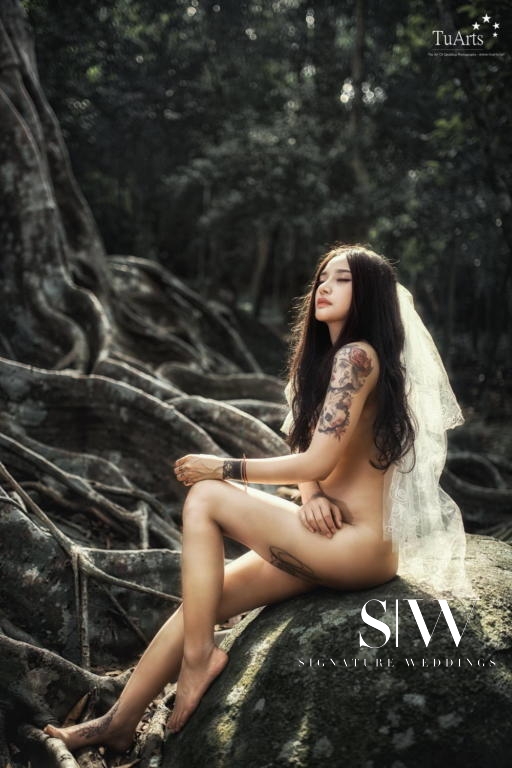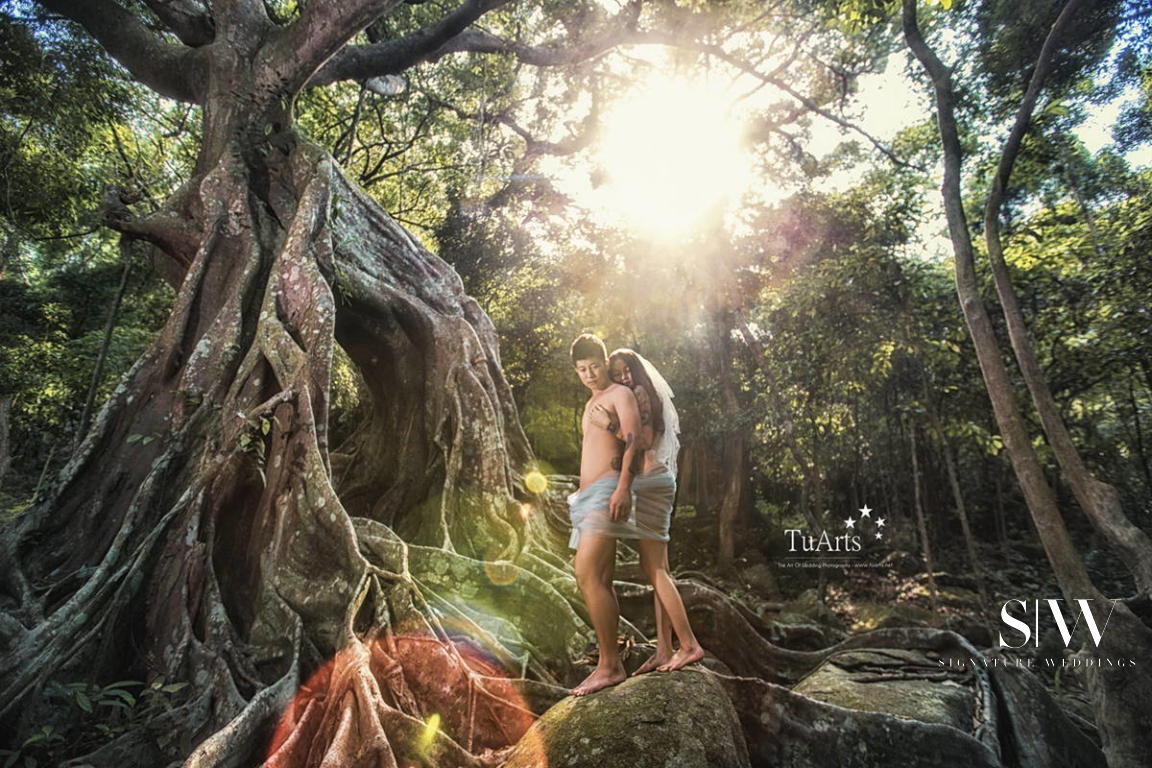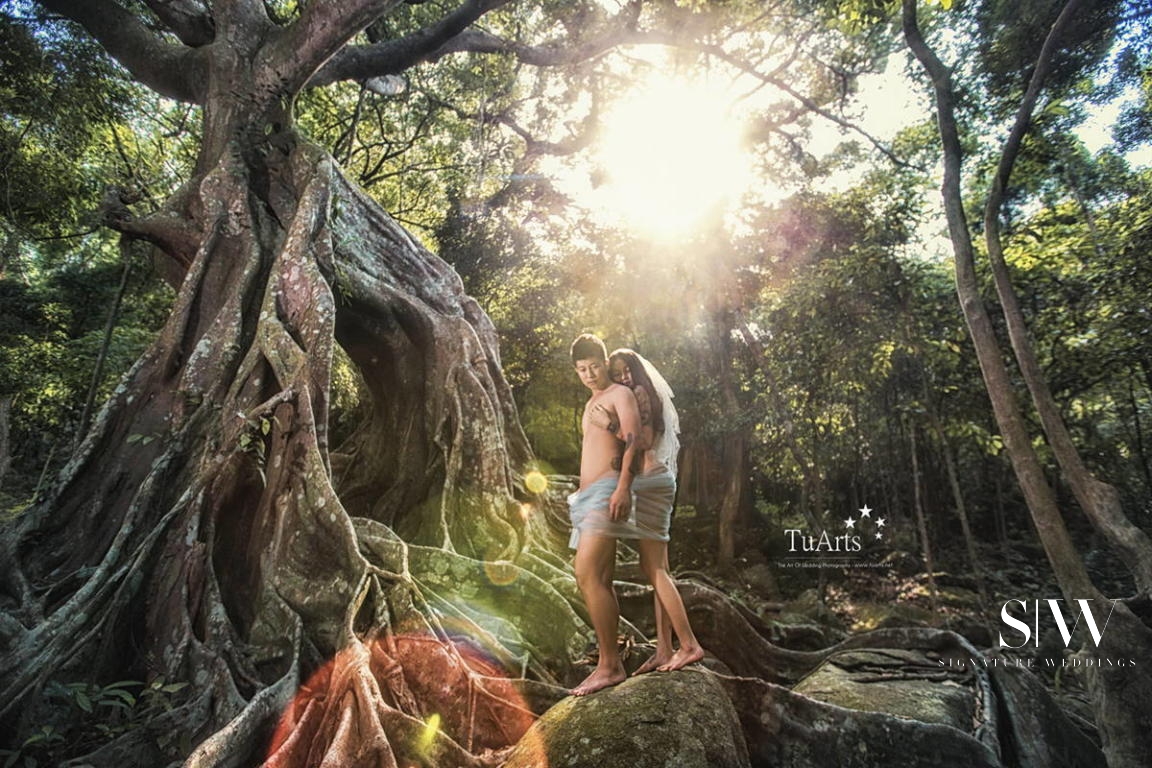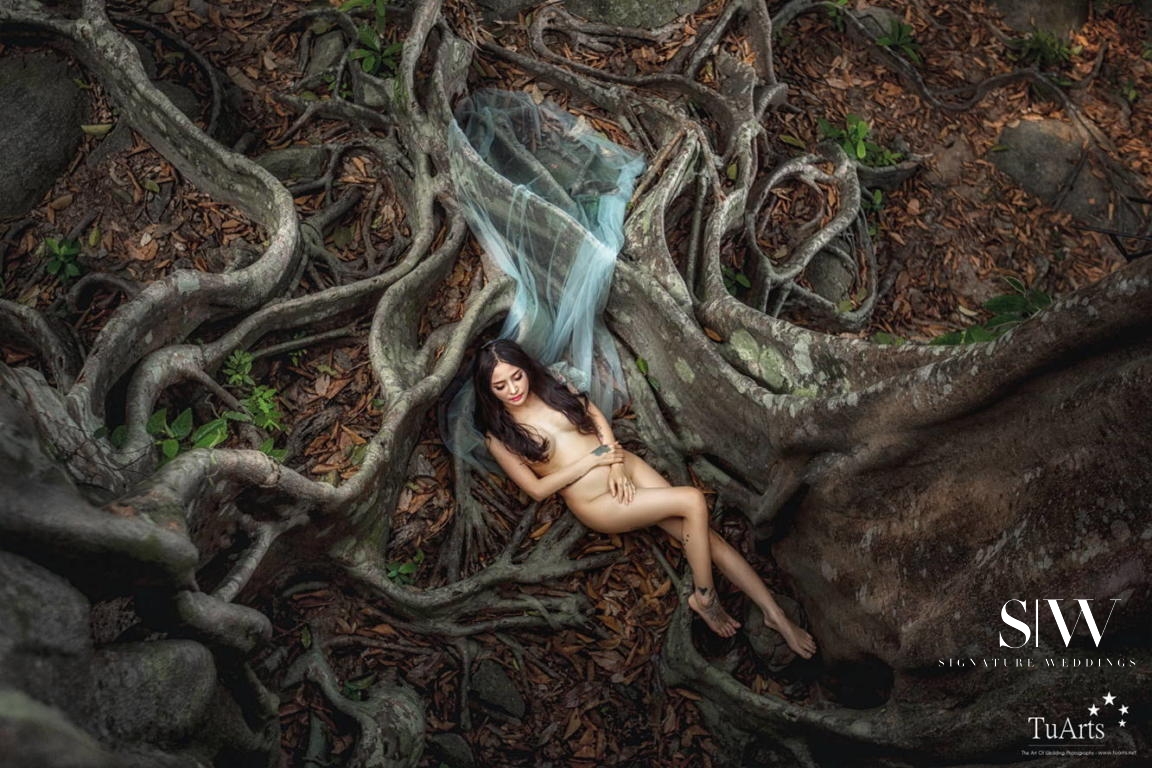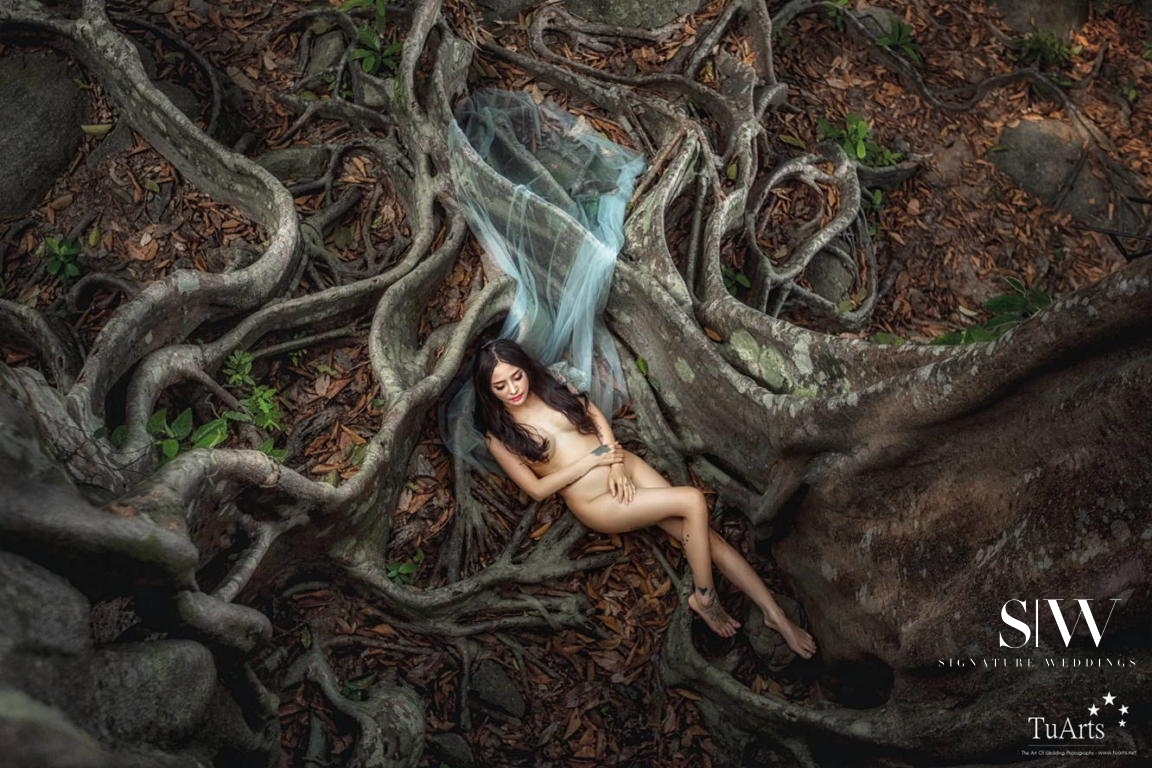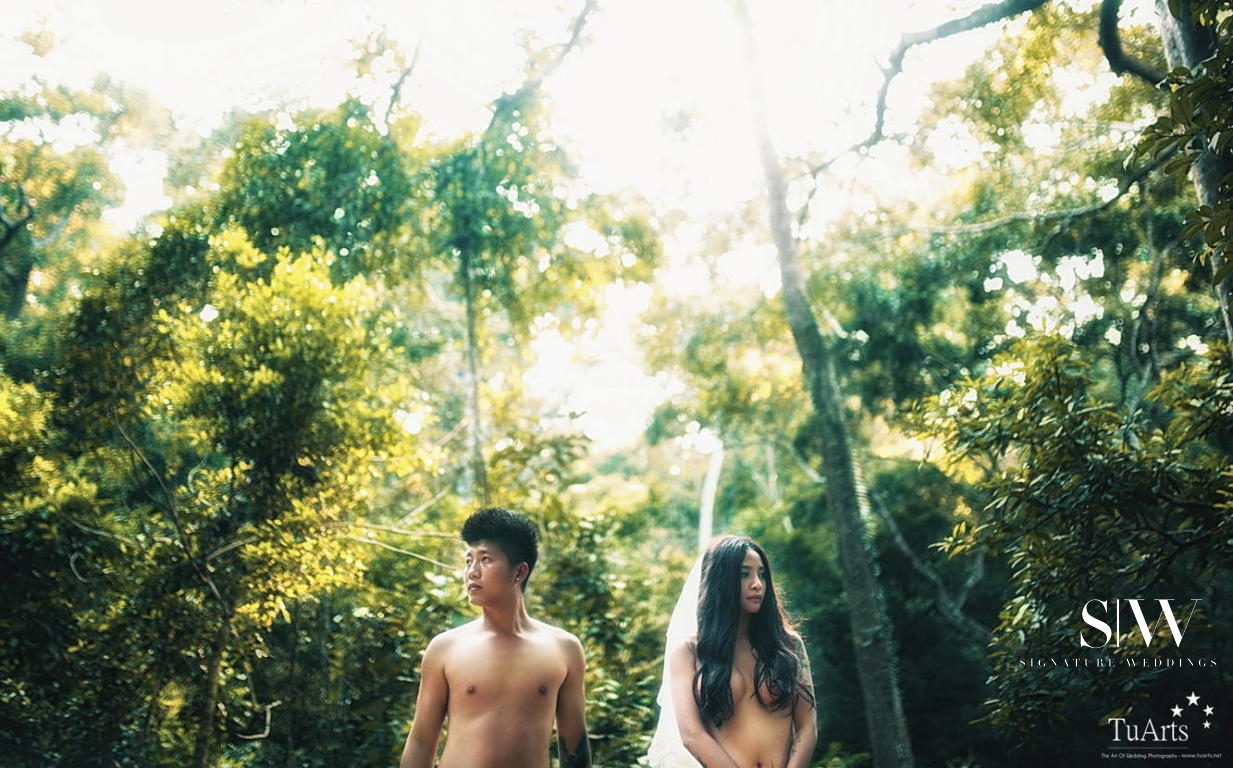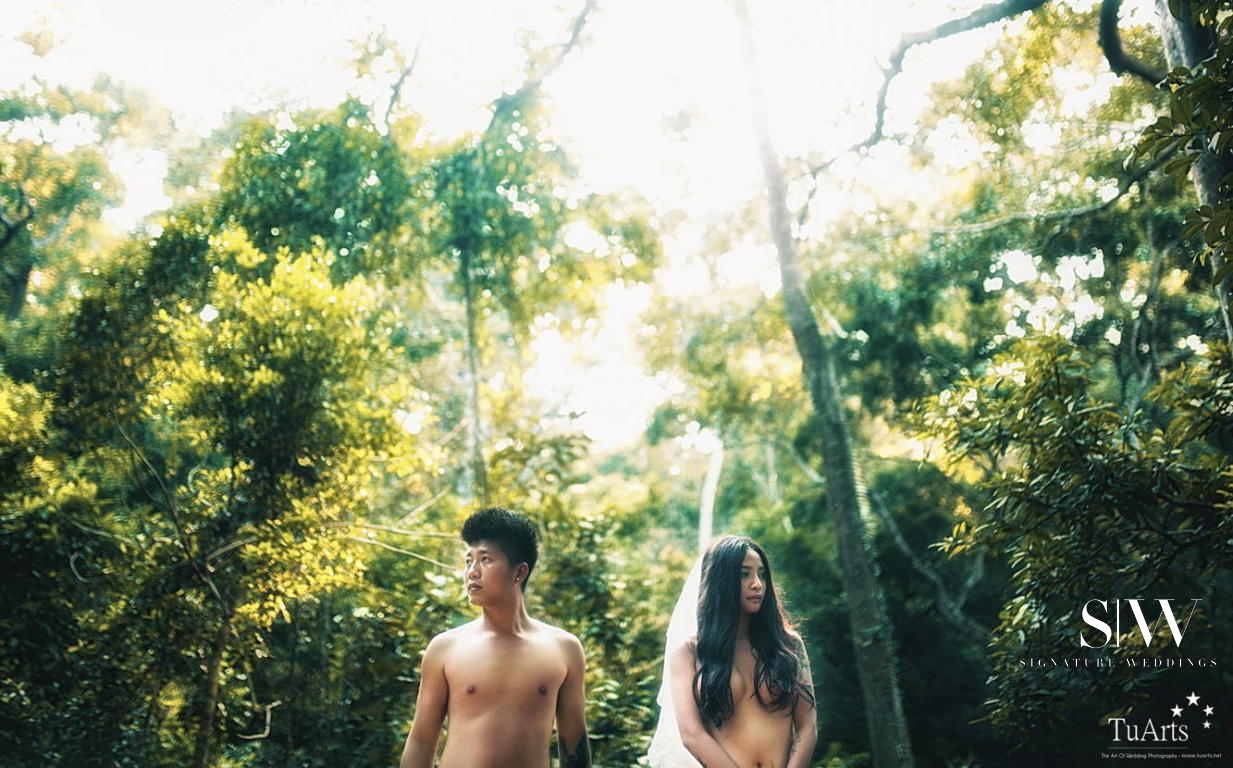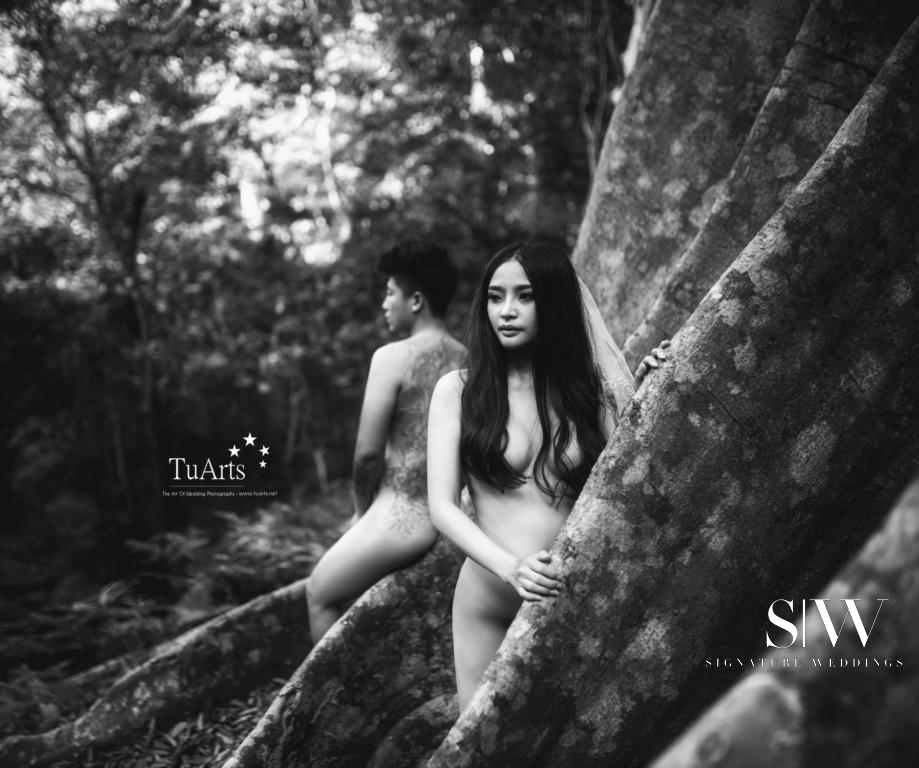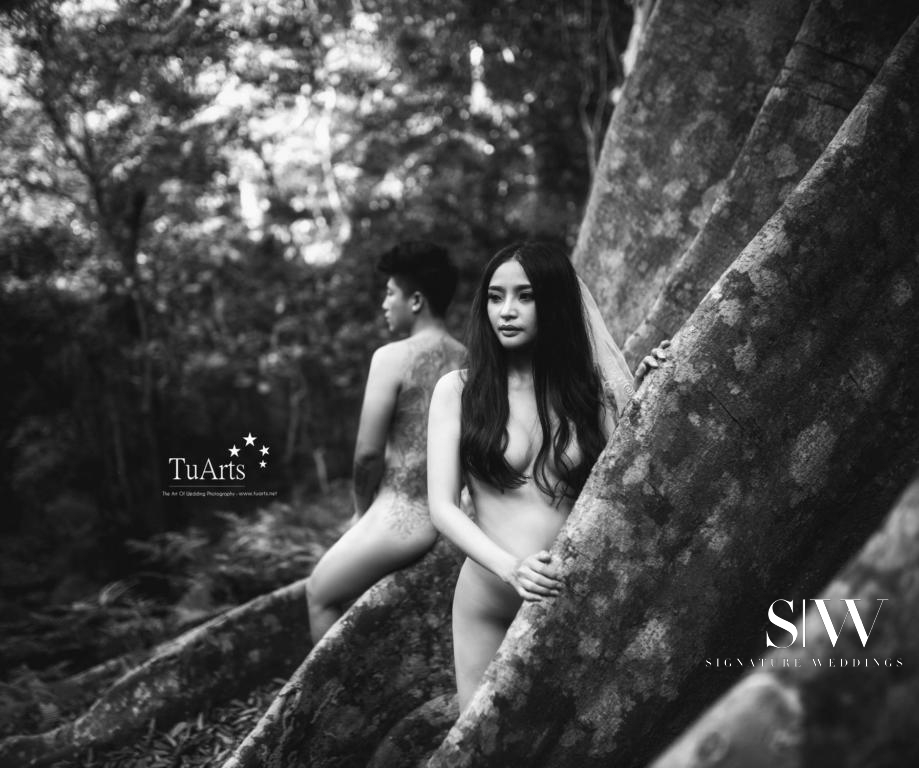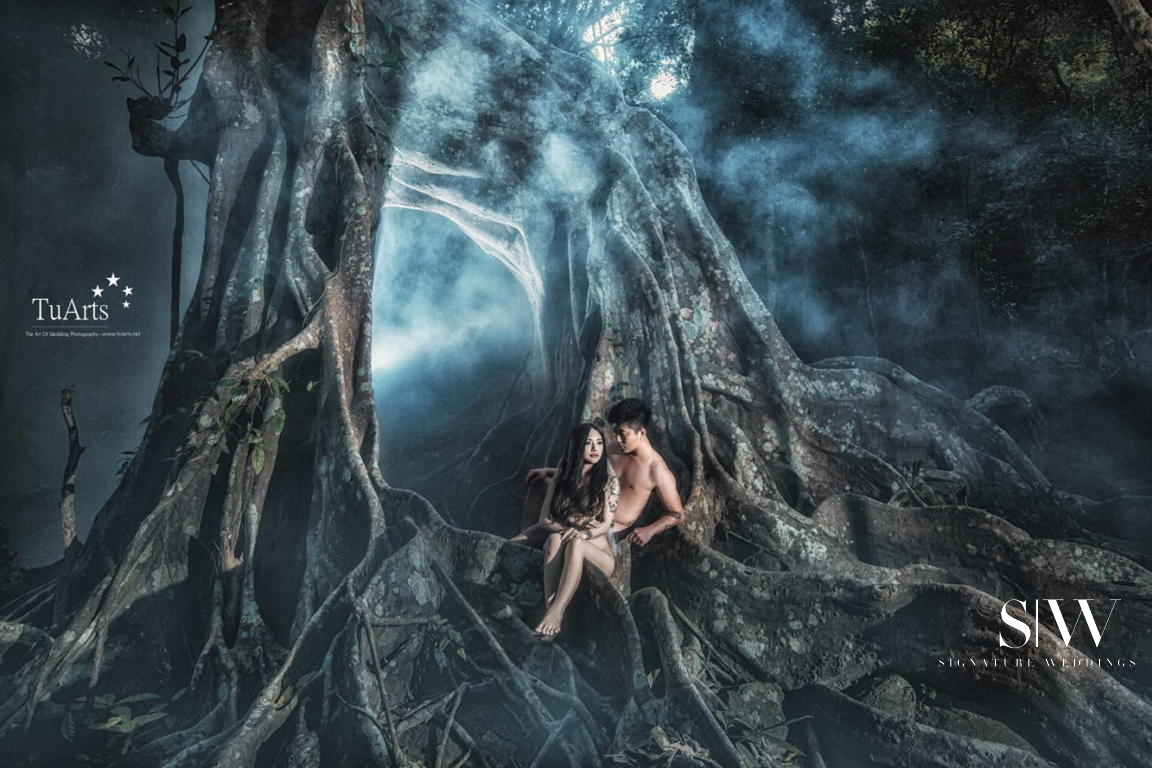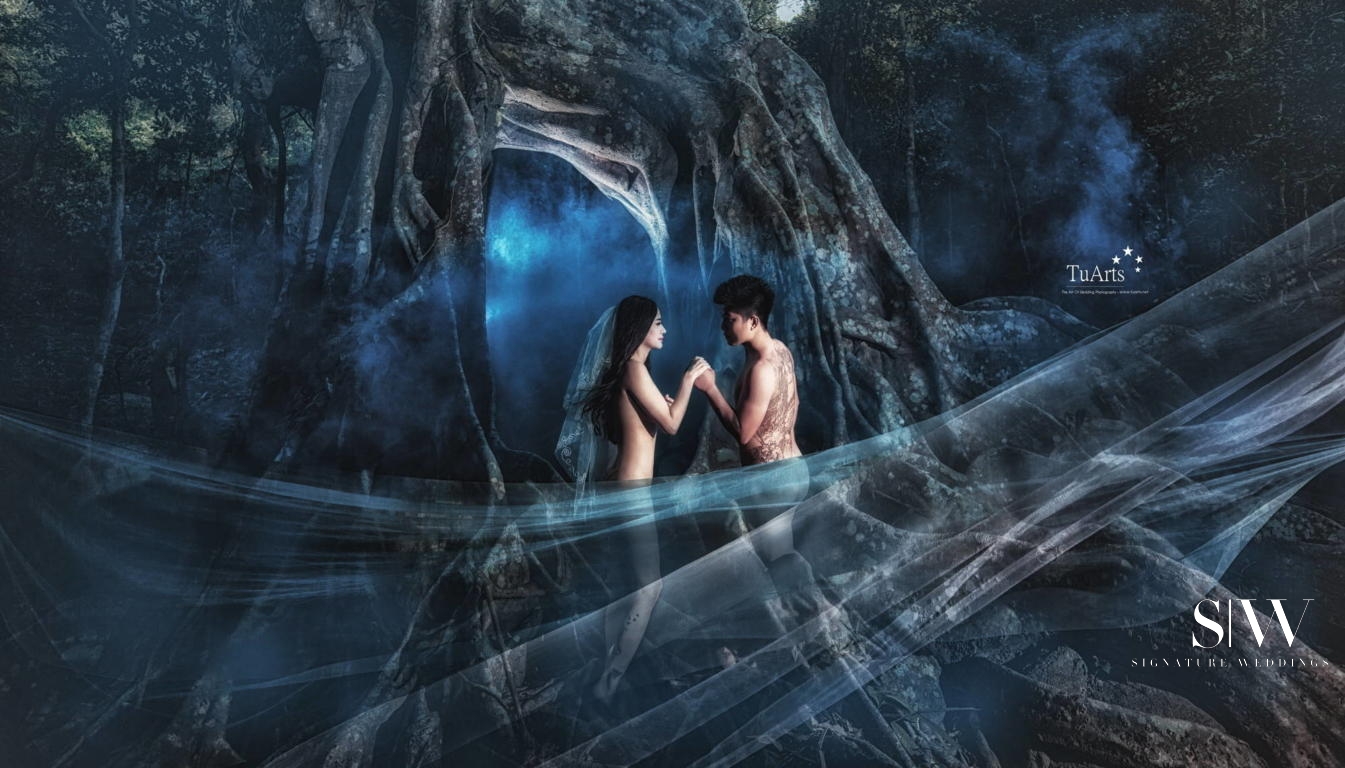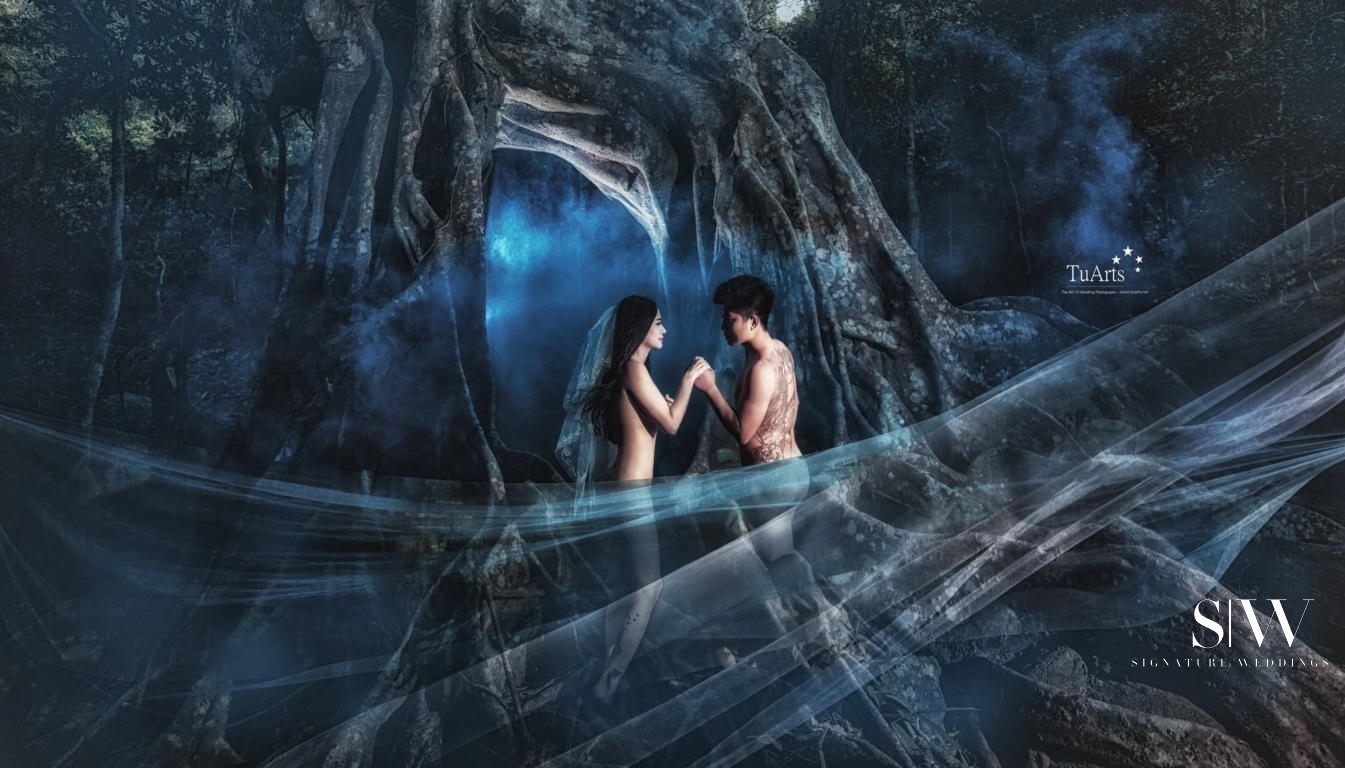 The choice to make this bold step is sweet, romantic, and shows us that our pre-wedding photoshoots do not have to be conventional or predictable; it can be unpredictable in a good way like this couple has dared to do.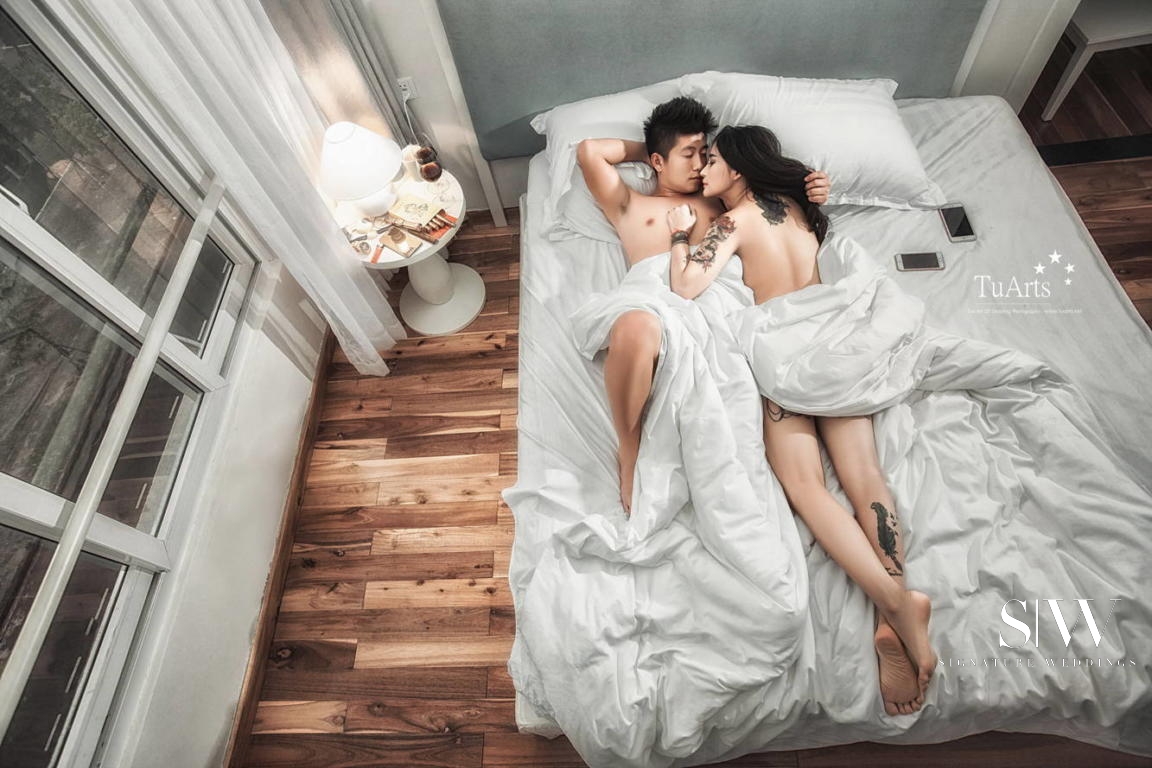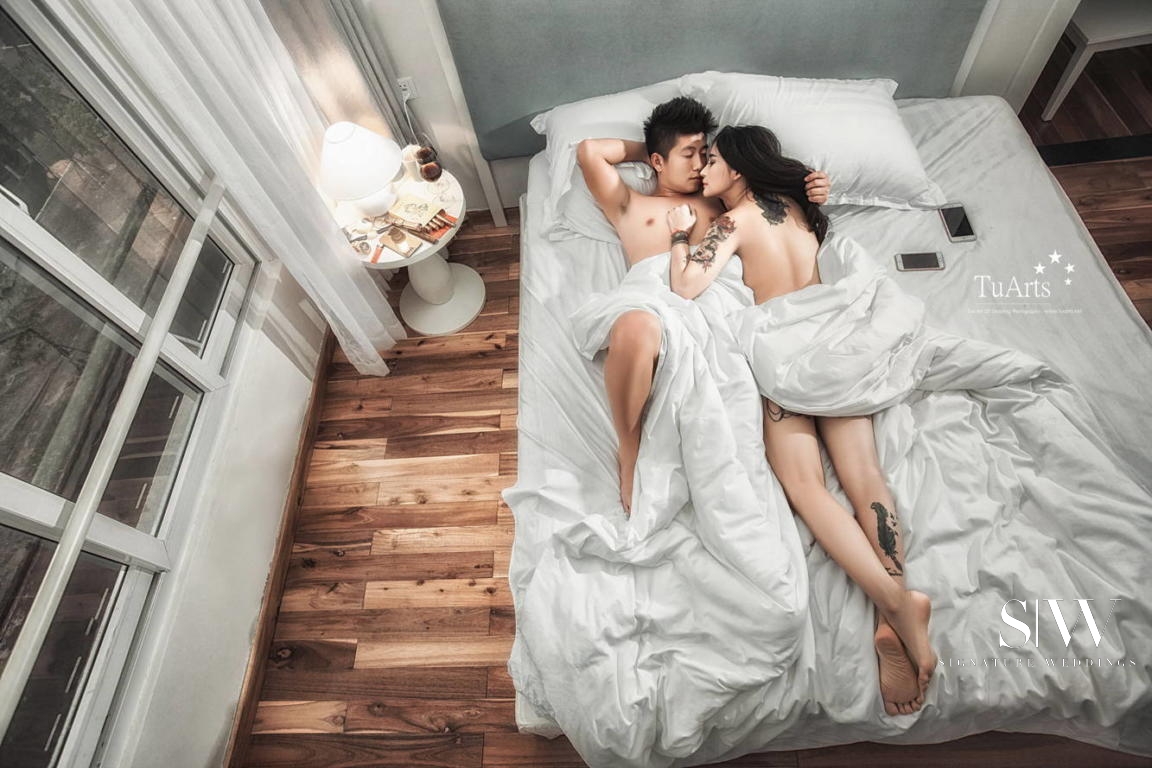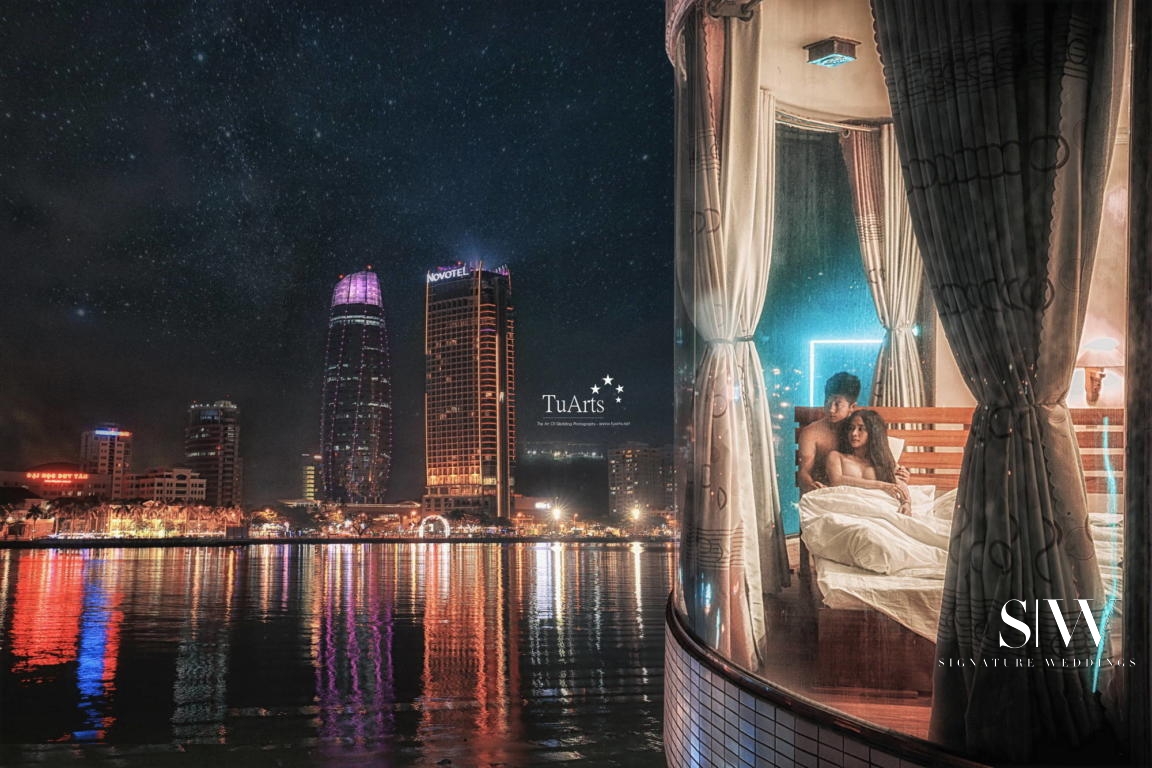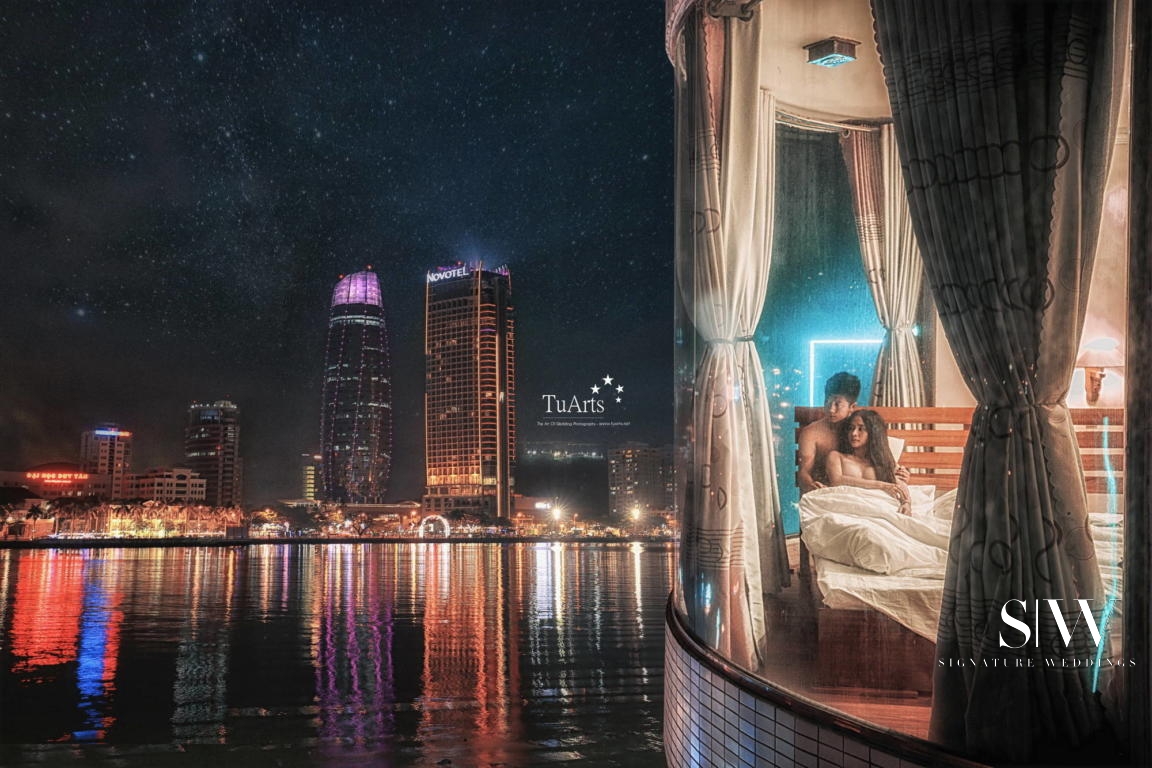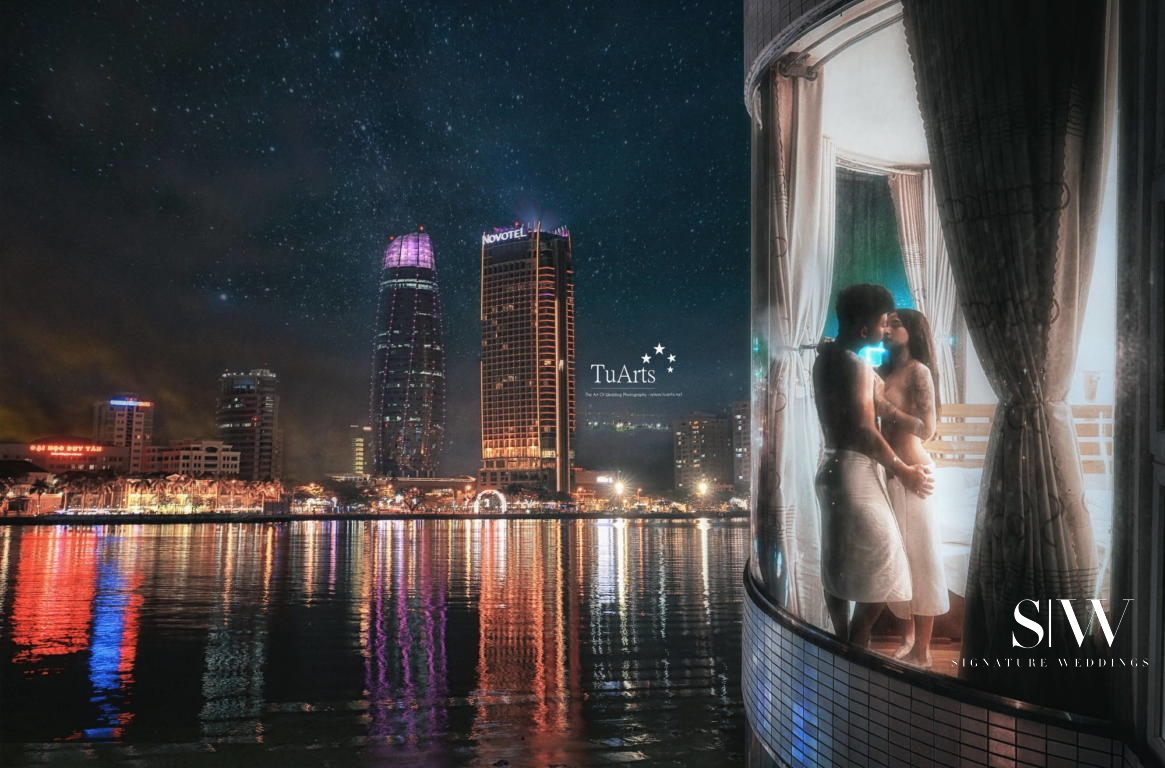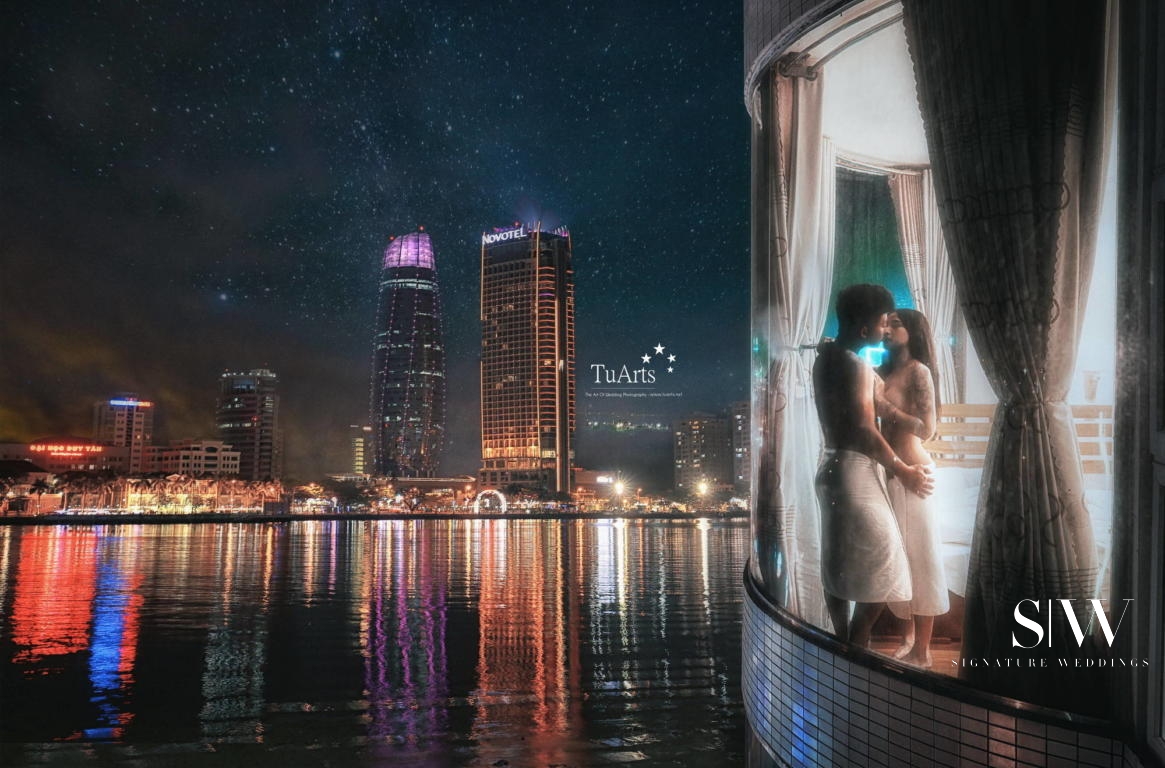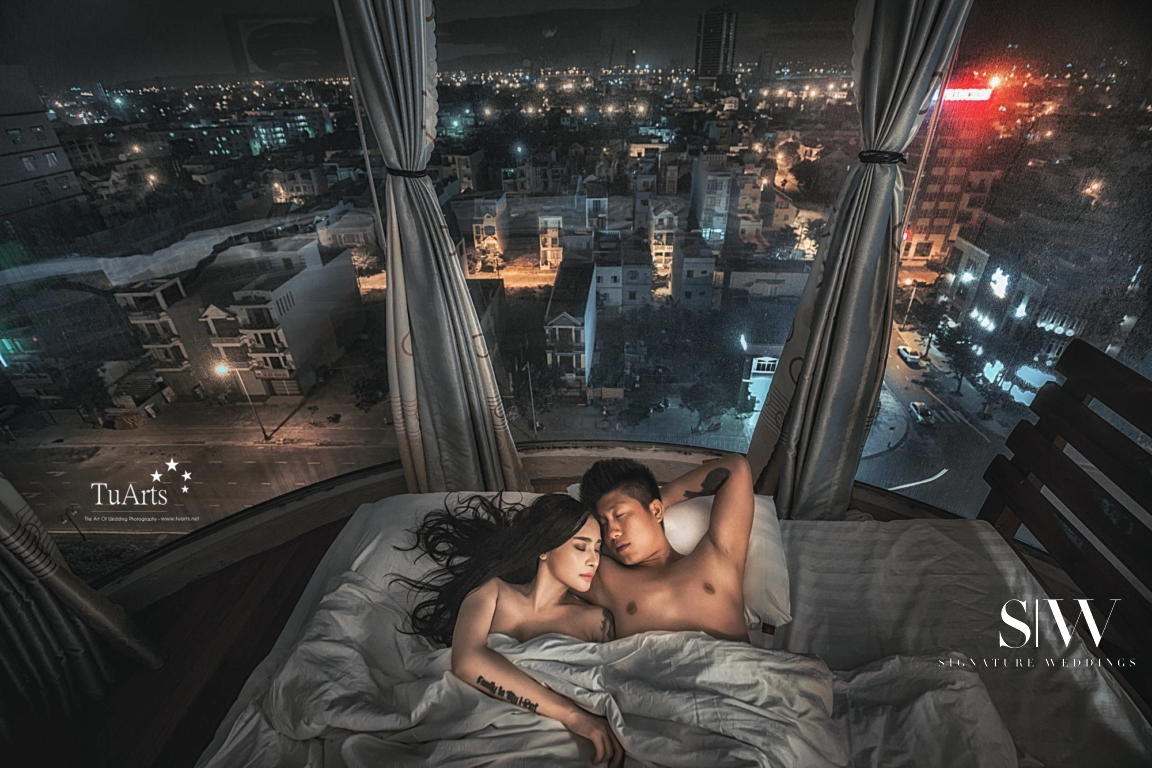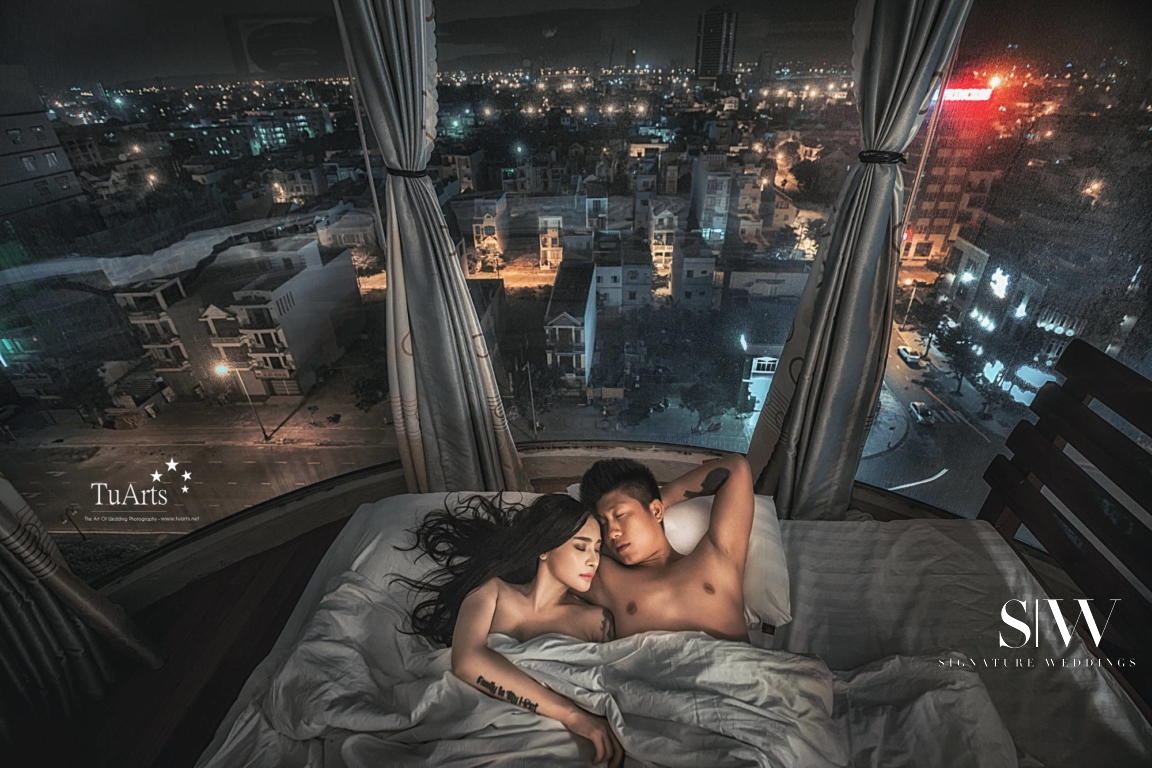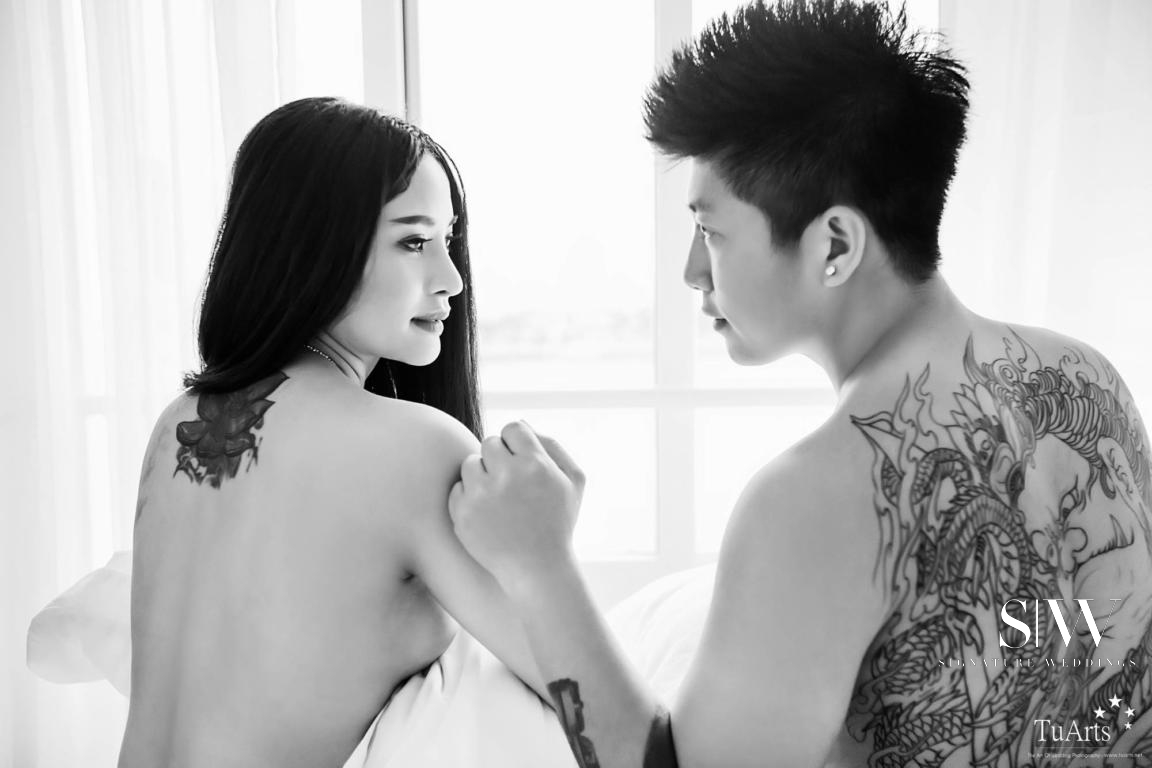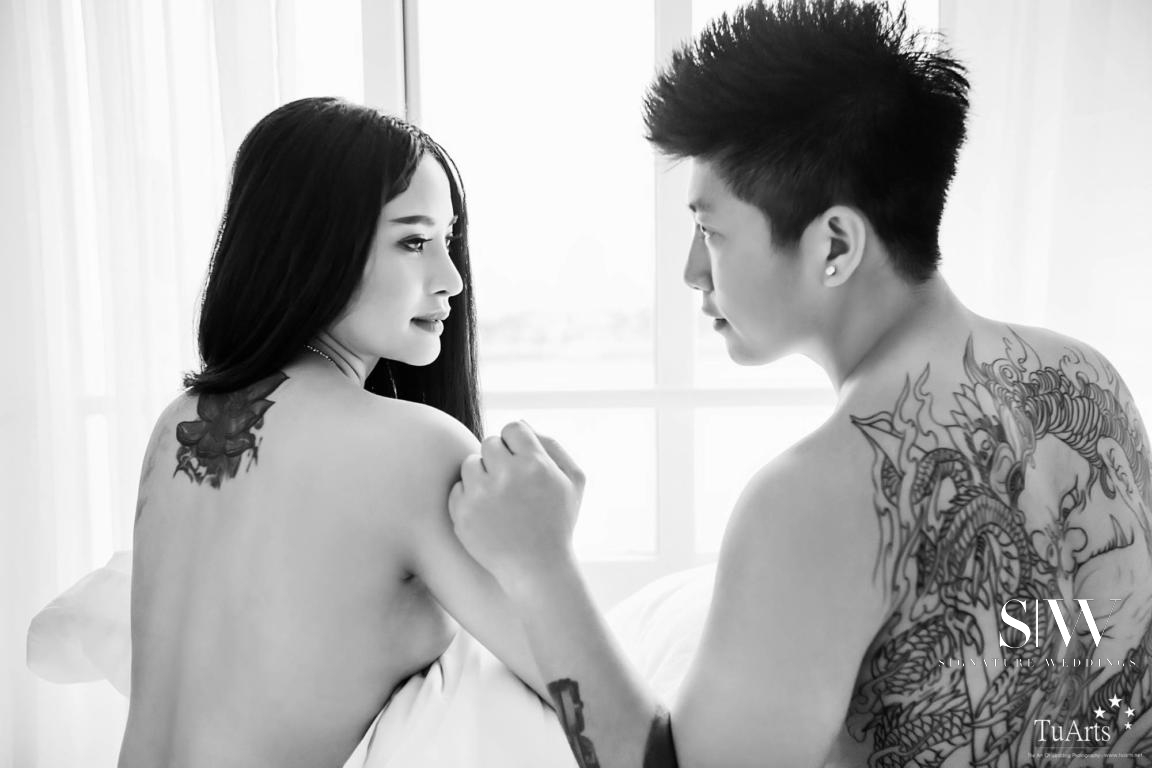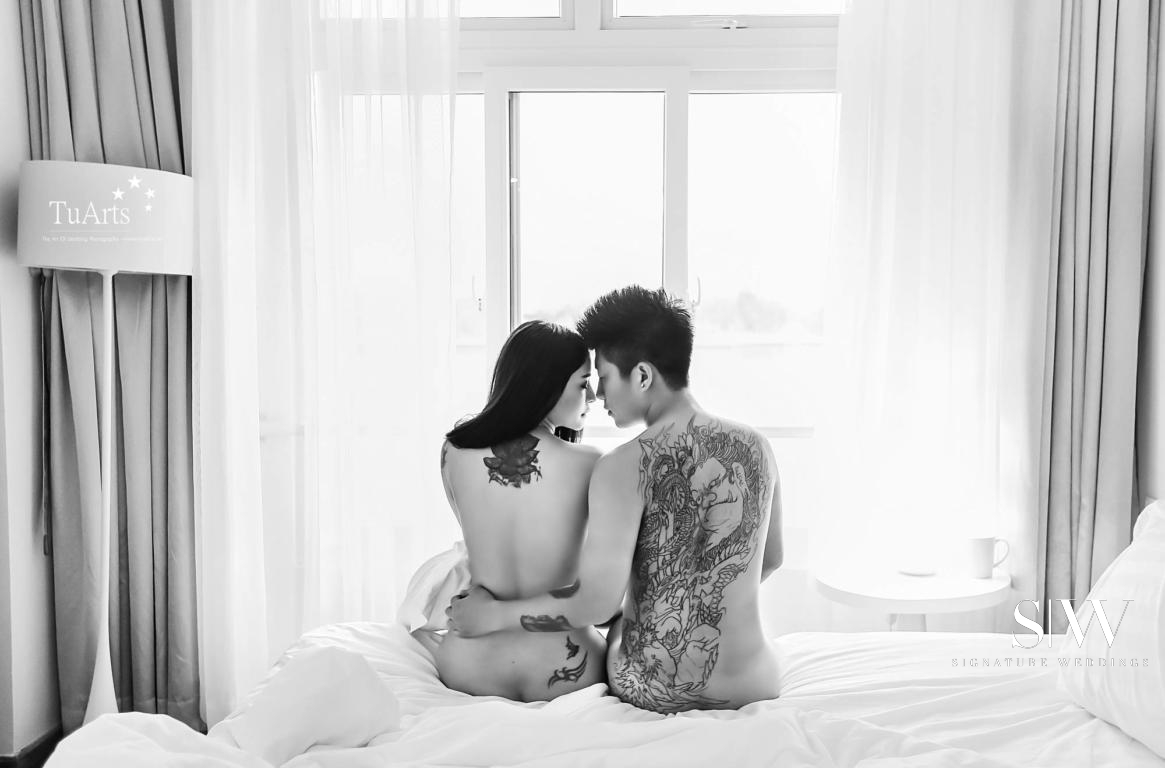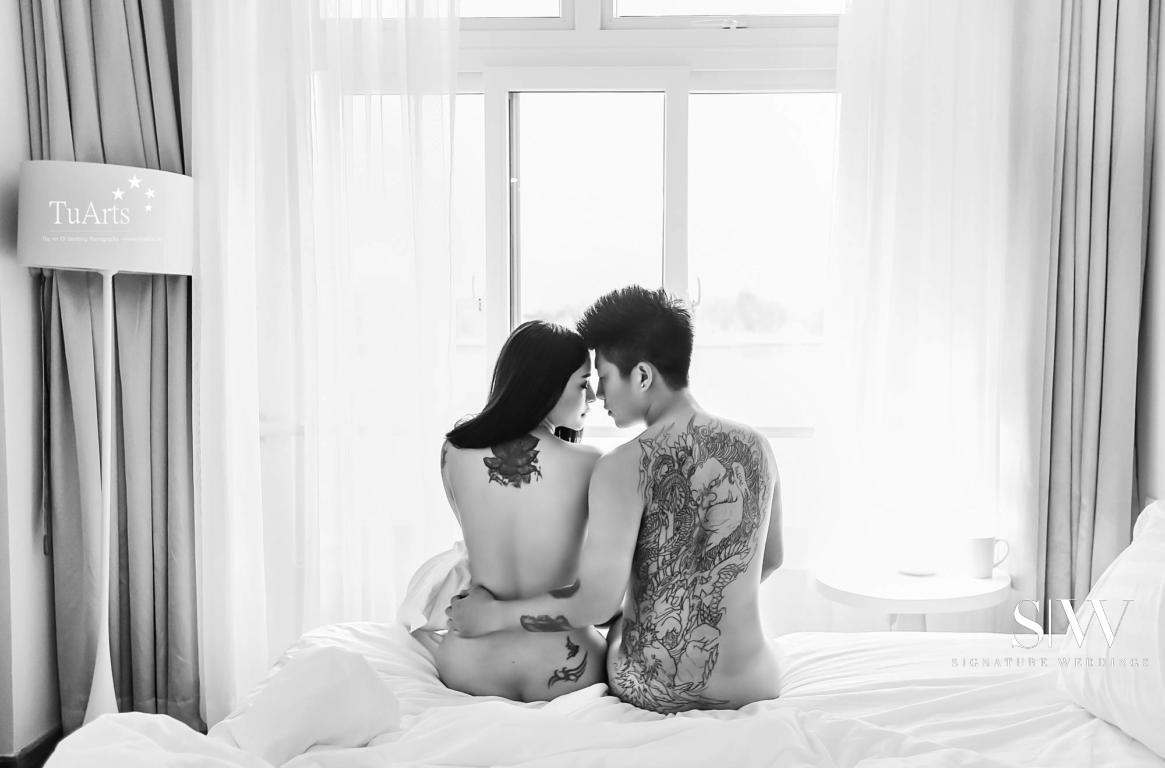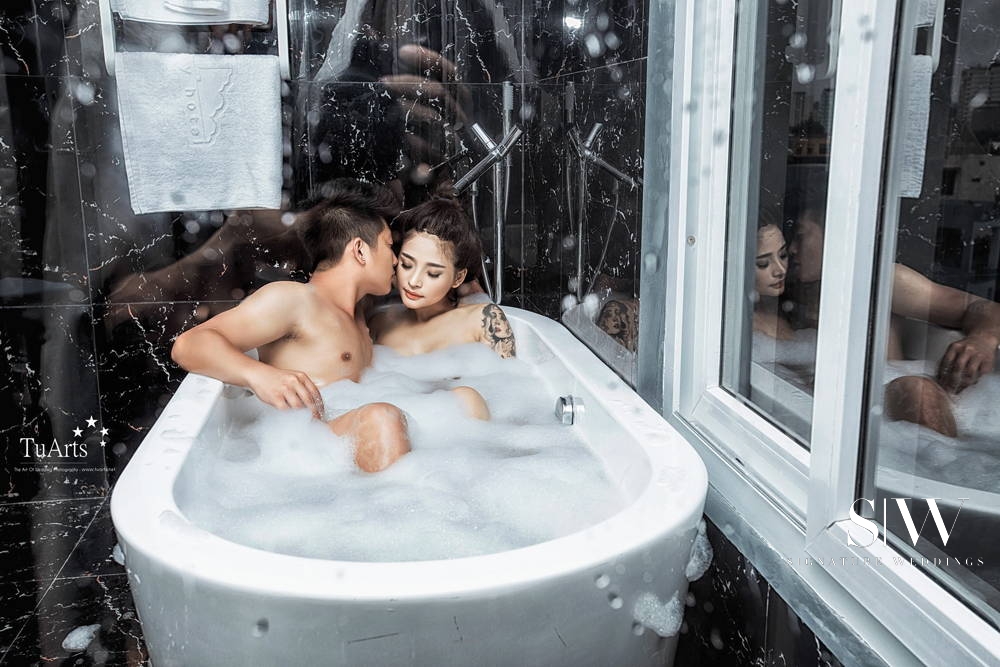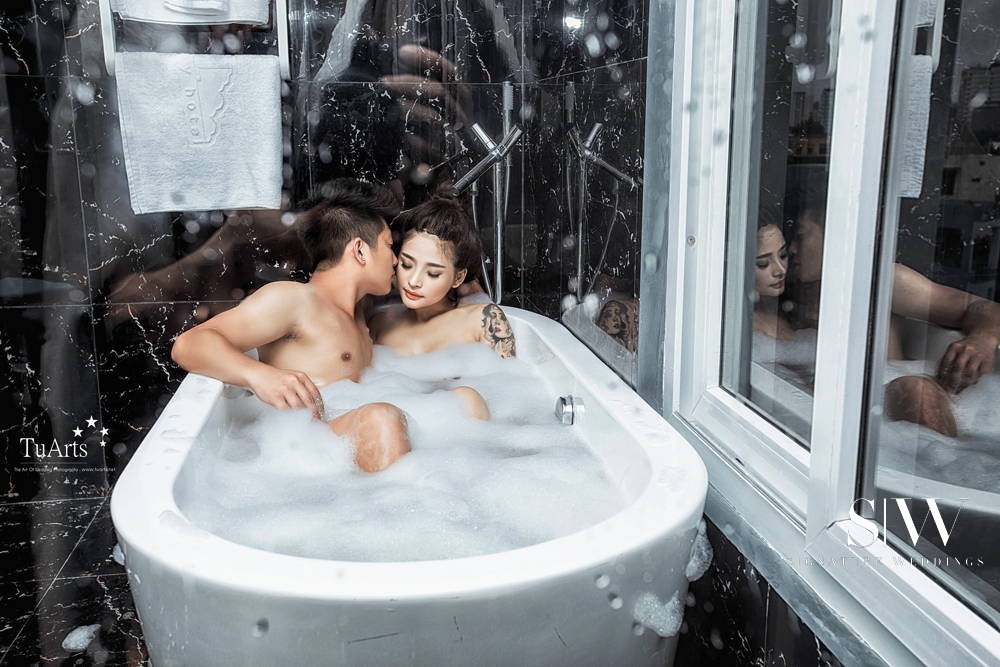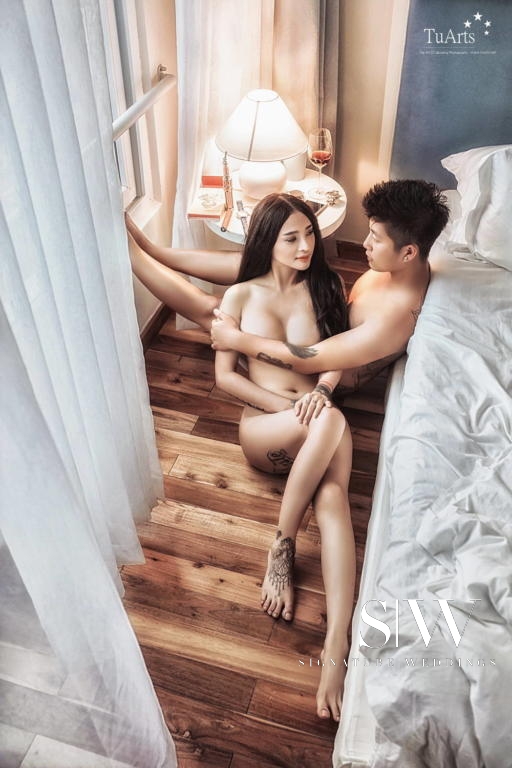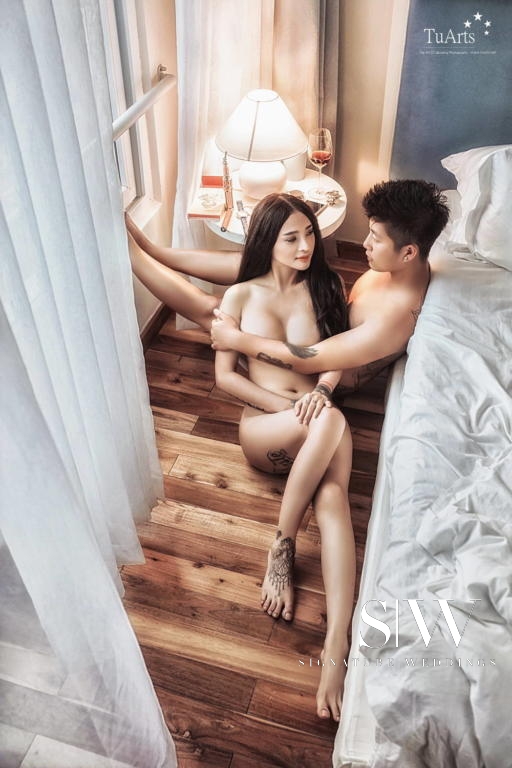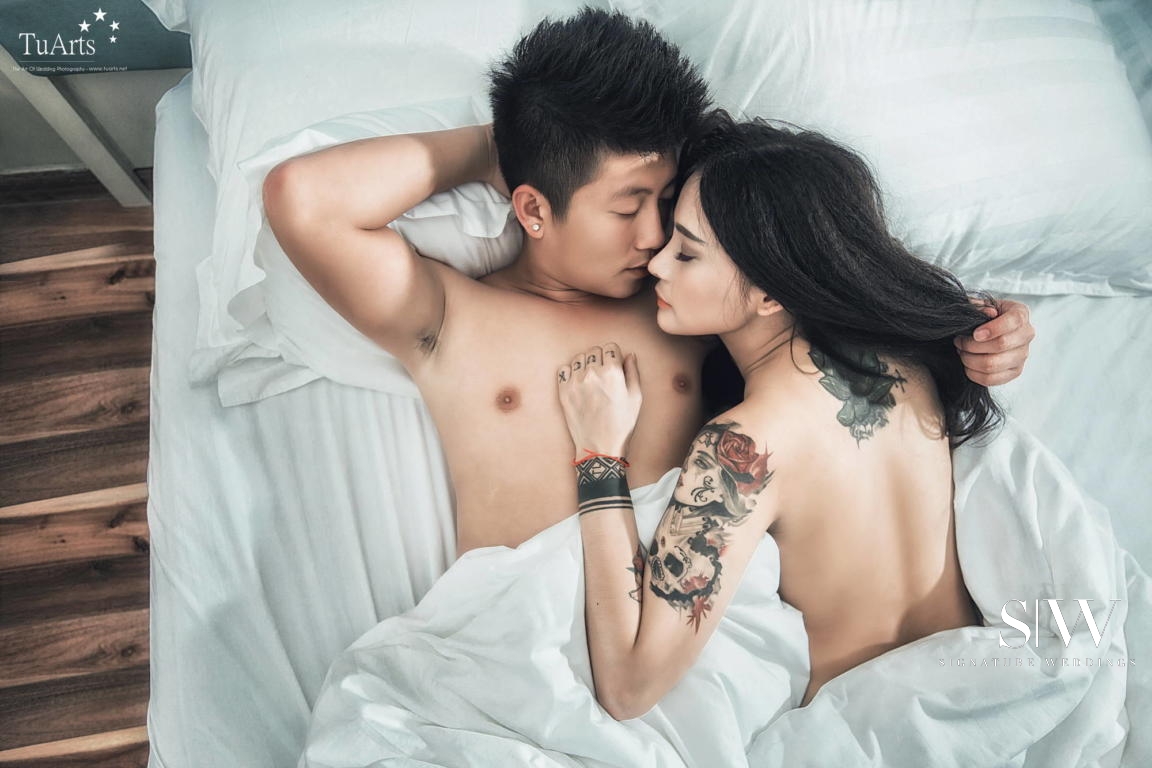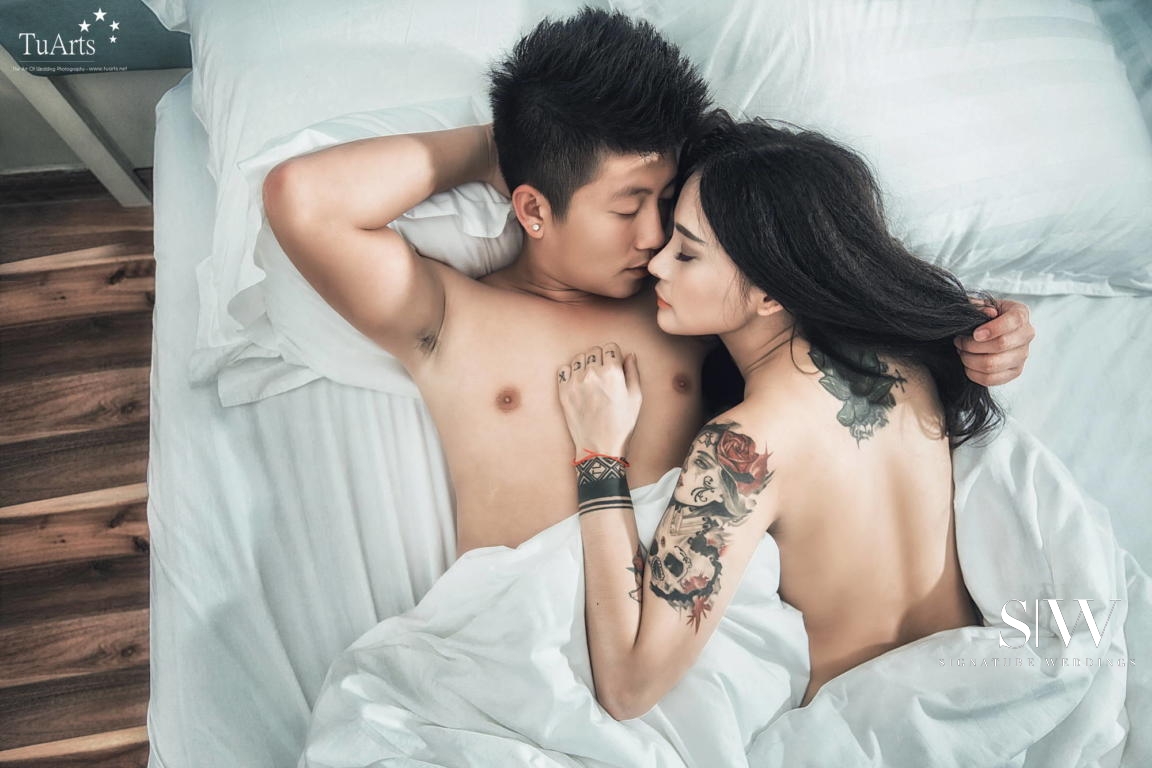 The couple will be getting married sometime next year and we hope that their wedding is just as creative as their pre-wedding album.
See also: Absolutely Cute Mock Children's Wedding Photoshoot