The strategic location of Six Senses at the southernmost tip of Bali is already a winner for out-of-town wedding couples and guests around Australia and Asia. Of course, Six Senses' promise on exceptional service levels is testimonial to a fabulous and memorable 5-star wedding reception.
But what compels a newly wed to have an opulent wedding reception is the romantic outdoor setting with beautiful hues of sunset and the expansive views of the Indian ocean from atop the limestone cliffs among others. We sum up the top 5 undeniable reasons to say 'I do' at Six Senses.
Luxury Destination Wedding
The luxury Balinese inspired resort coupled with beautiful beaches and sun is every couple's dream of a perfect wedding reception. Every facet and room of the resort offers uninterrupted views of the ocean. Whether you're in one of the 28 Sky Suites, 62 one-bedroom villas and 7 two-bedroom villas, The Retreat and the Presidential Villa, or at their exceptional dining places – you will experience and calm and serene views of the ocean.
Within the resort, we recommend the resort's Andakkara lawn, its signature outdoor venue where 150 guests can witness your big day. There is also the Aarunaya ballroom for an indoor reception in case it's wet. A little rain and sun; and pop … a rainbow appears – wouldn't that be a beautiful sign of mother nature witnessing your wedding vows.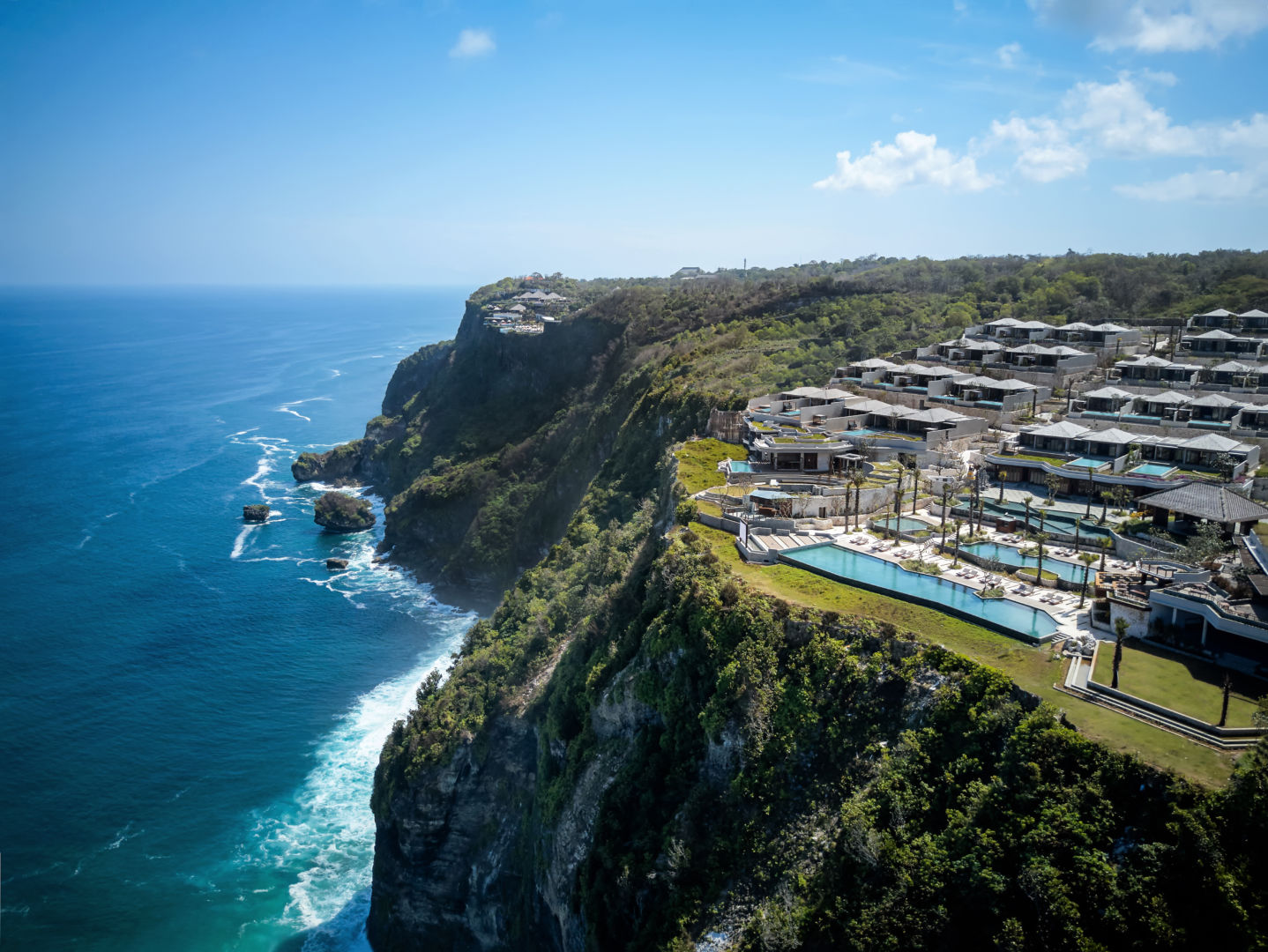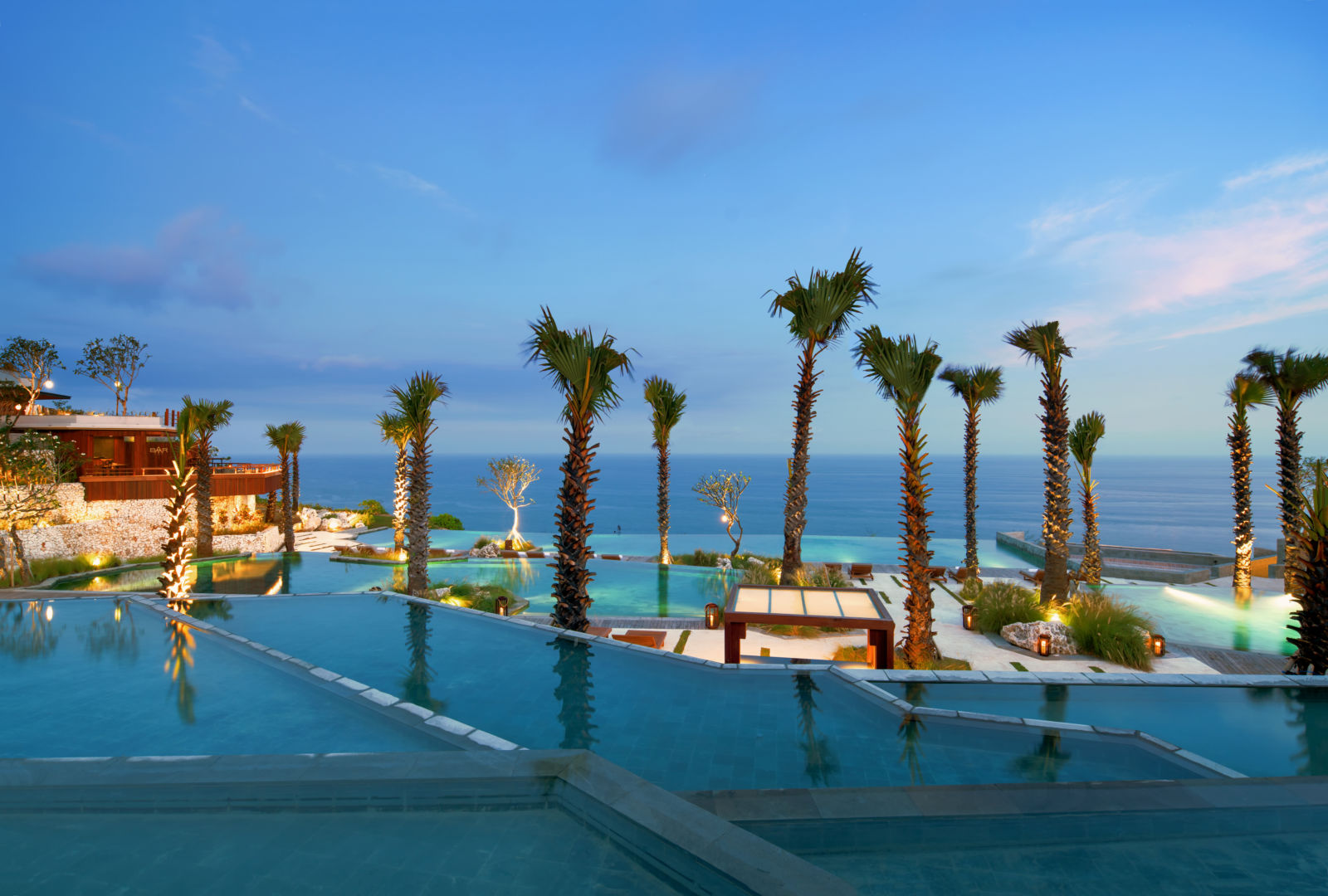 Romantic Wedding Pictures
Definitely a 'wow' factor unimaginable for most who visit Six Senses Bali. Often, we are deprived from watching the sunset behind our comfortable desks and homes in the city. Having an outdoor wedding reception at Six Senses guarantees a stunning natural backdrop. An instant romantic setting with gold and pink hues gives you a perfect picture wedding album. Ask the wedding team at the resort for the daily 'golden hour' when the sun sets and time your wedding vows perfectly.
For this reason, Six Senses tops the list of a romantic destination wedding.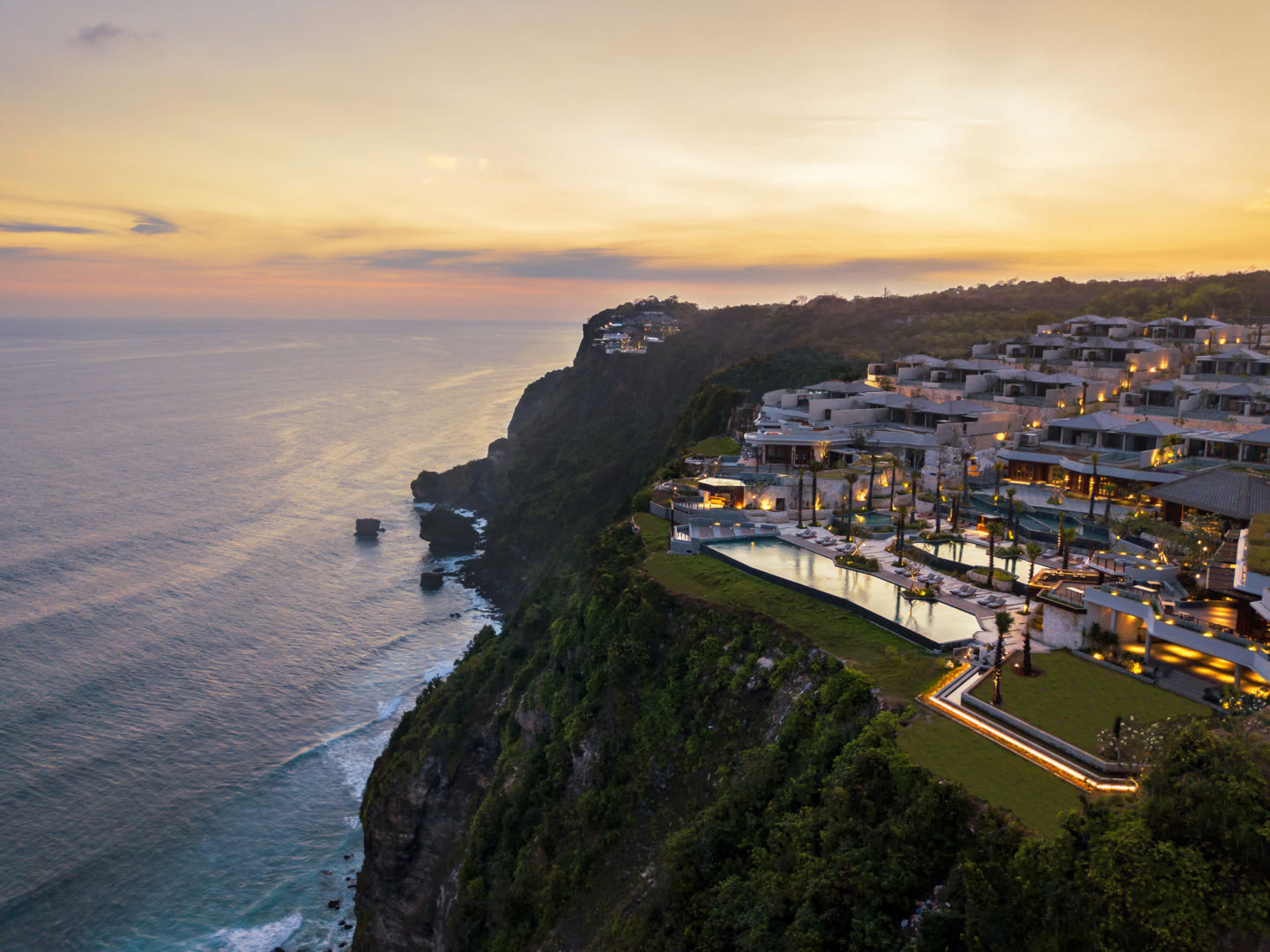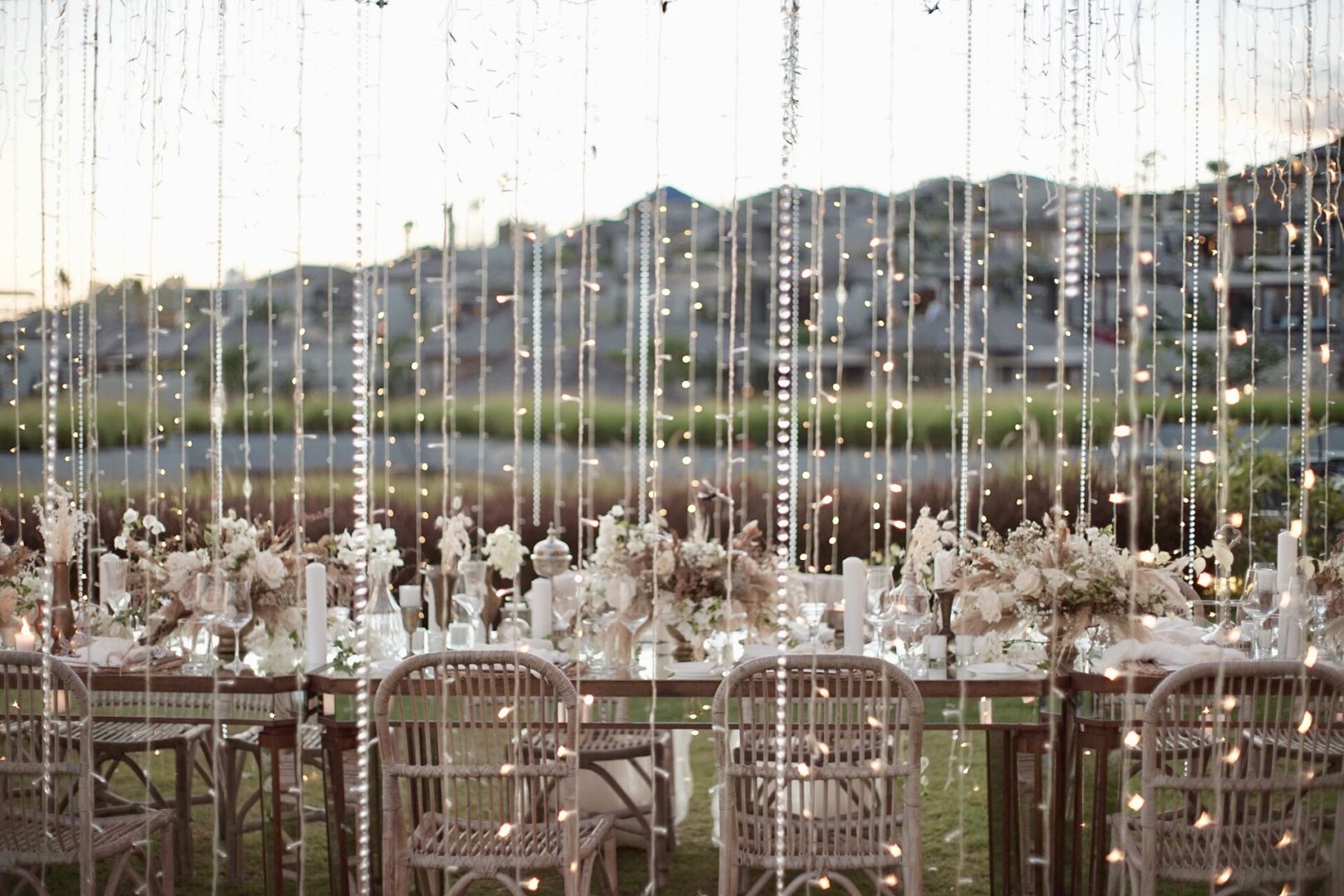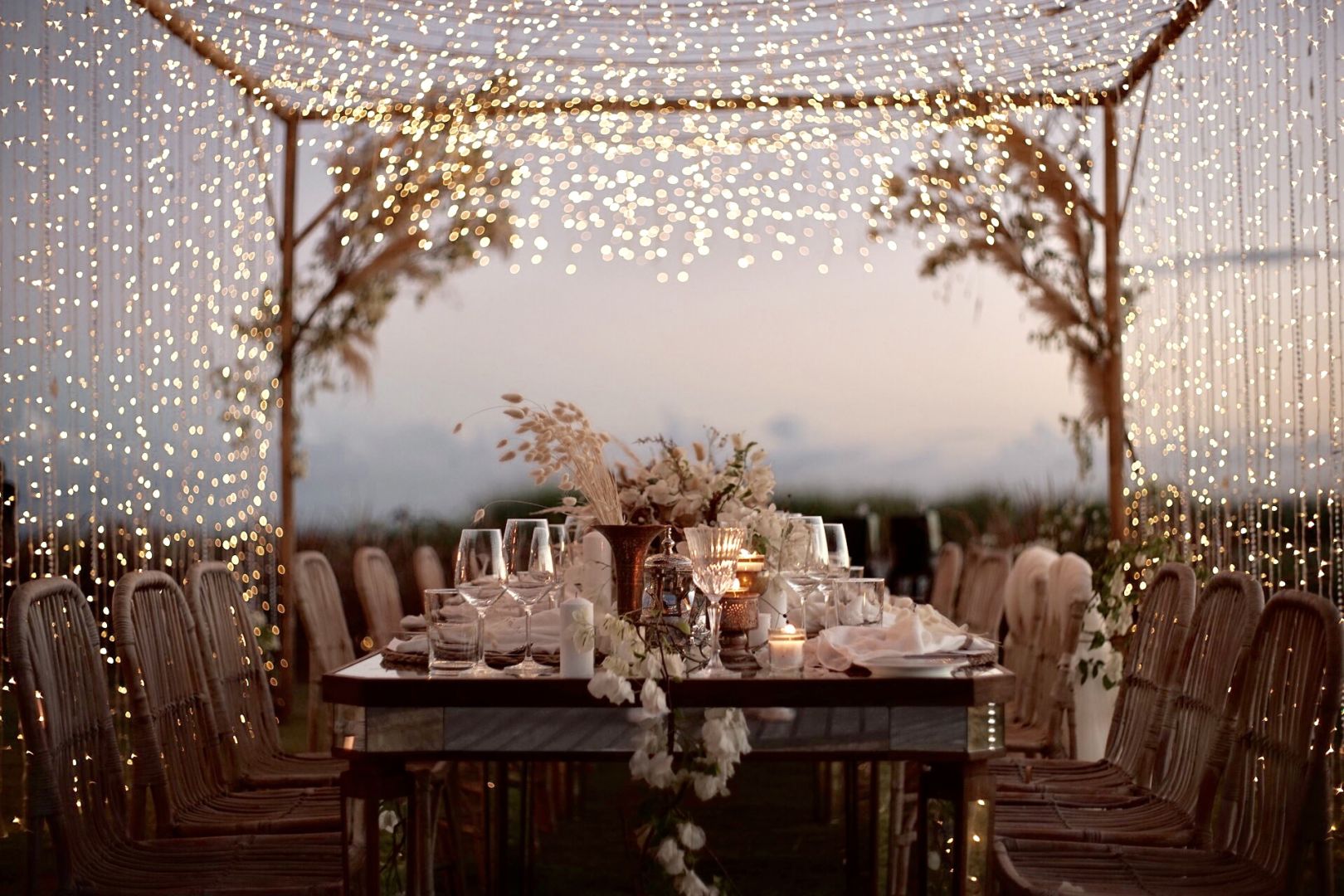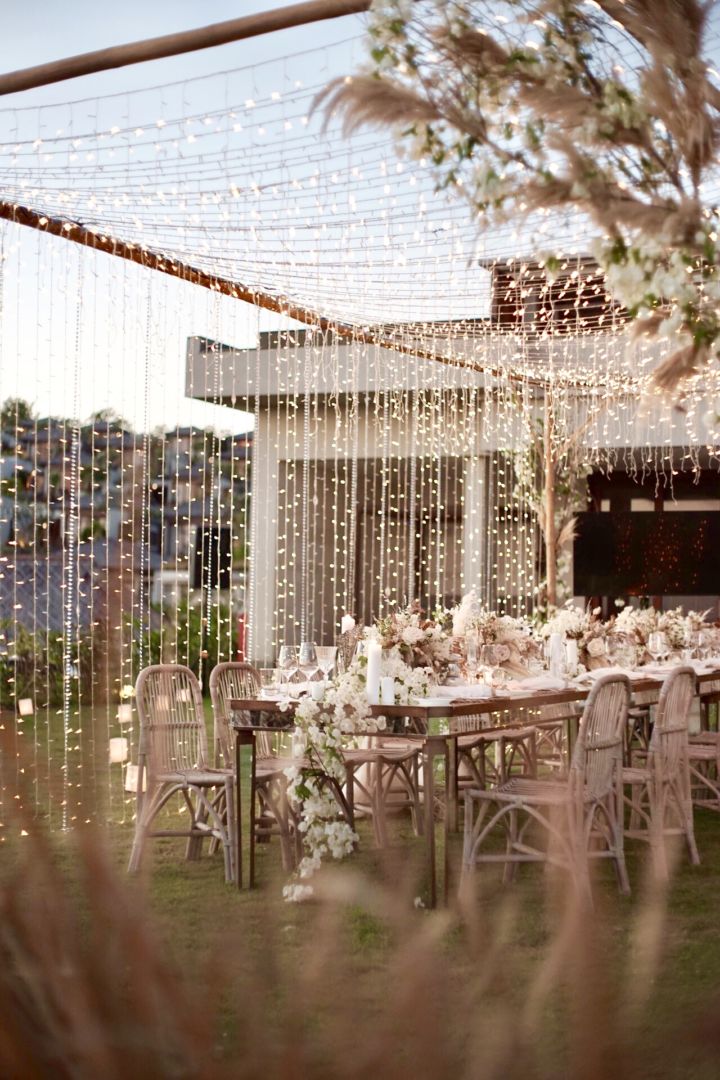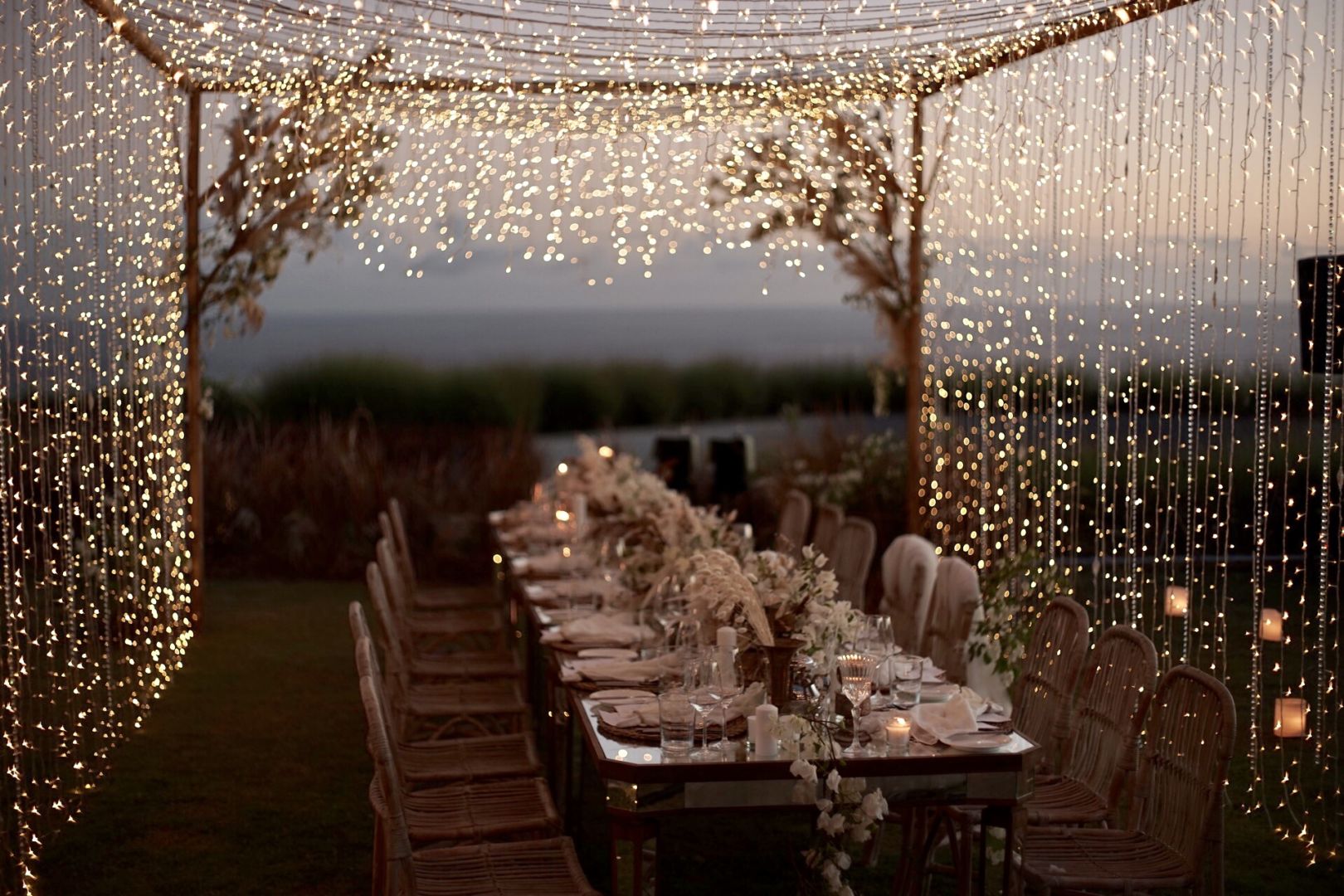 Honeymoon Extended!
What every newlywed look forward to – Six Senses is the ideal place to stay on after your wedding to enjoy your honeymoon. Enjoy an intimate stay at their private villas, better yet with a private pool and a butler service to serve to your whims and fancies.
You will feel that time stands still at Six Senses Bali, as you are in harmony with nature and comfort. Plus, the resort offers a myriad of exemplary experiences – picnics on the beach, sunset Champagne cruise, candle-lit dinner beneath the stars or a private dining experience on a cliff top with a panoramic view of the ocean.




Indulge with Six Senses Spa
As you have extended for your honeymoon, you must experience Six Senses Spa, offering specialty therapies in an elegant setting. Deeply rooted with wellness, the spa is designed to flow in harmony with the environment. Relieve yourselves from all the wedding stress and immerse in a relaxing traditional Balinese treatment or a deserving 2-hour beauty ritual of Royal Lulur. Don't forget to join their yoga classes and other wellness activities.
Relax. Breathe. Stretch. Rejuvenate.


Perfect Getaway
For out-of-town guests, attending the wedding reception may be their reason for this visit. But at Six Senses Bali, your guests will be compelled to witness your lovely ceremony and get to enjoy a 'getaway'. With a myriad of activities and sightseeing excursions, you and your guests have to experience the spiritual purification ritual – reach your inner peace and find balance in life at the resort's own Balinese temple.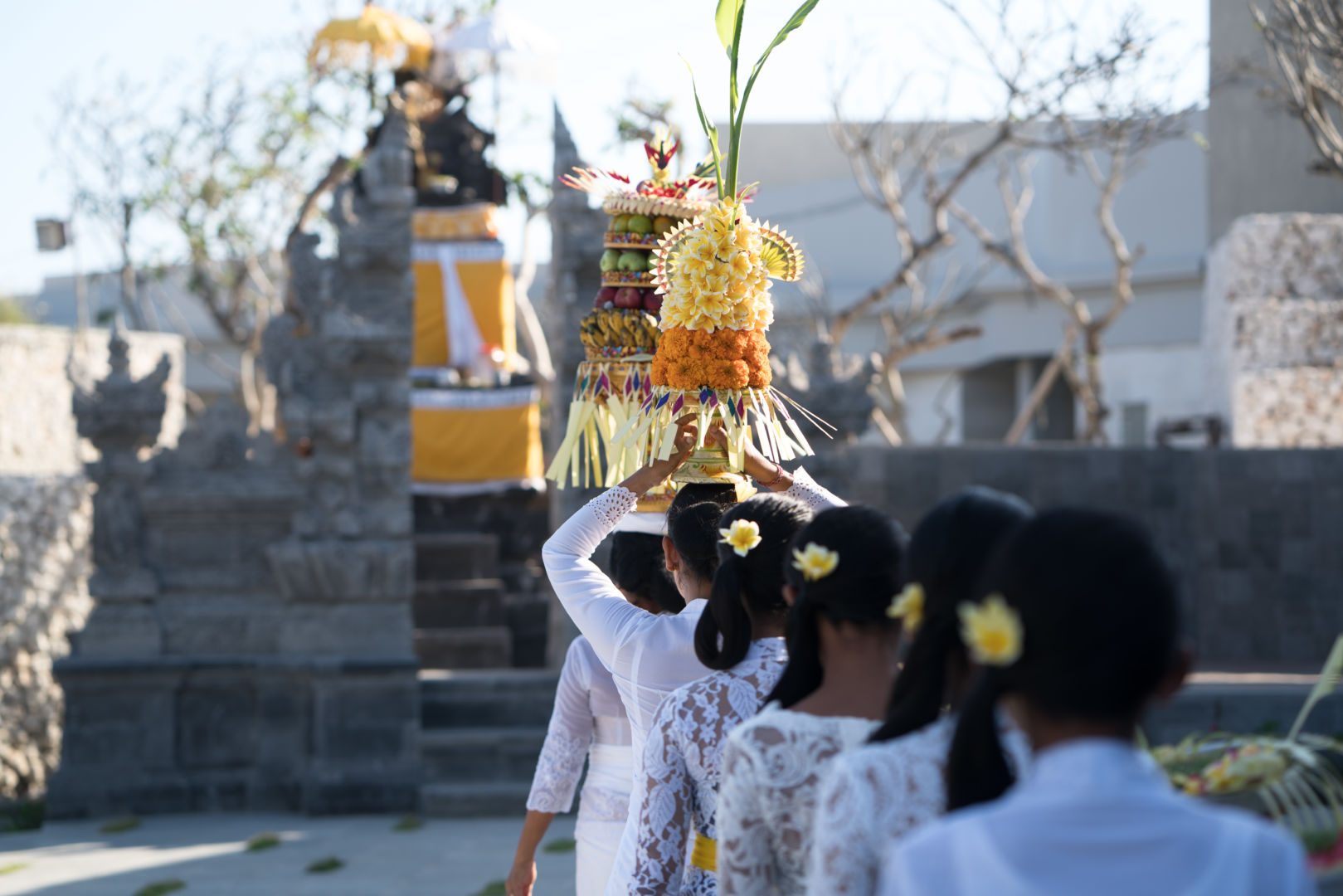 A Little Tip ~ Best time to have your wedding
As it is tropic place, Bali is a year-around destination. April to September the weather is dry and cool and sunny most of the time. The rainfall starts from October to March and the months of January and February witness the heaviest rainfall.
For more destination wedding inspiration, visit us at the upcoming premier Signature Weddings Asia Fair 2019, August 3 & 4 at Hall 2, Kuala Lumpur Convention Centre.