If your checklist for your bridal accessories does not have these, we recommend you add them in. From decorous waist sashes, to fashionable head pieces, some of these accessories are also practical like beautiful bridal clutches and versatile bridal earrings for after the wedding.
1. Sashes or Detachable Belts
Jazz up your bridal outlook with a sash or detachable belts. The time is now to show those sexy curves on big day. Also, it is the most economical or simplest way to add an elegant touch to your simple wedding gown. Although versatile, it should be customised to your style – from stylish rustic designs to classic crystal-adorned ones or artistically bold and wide sashes or belts, they will cinched to the waist as a 'cool' factor.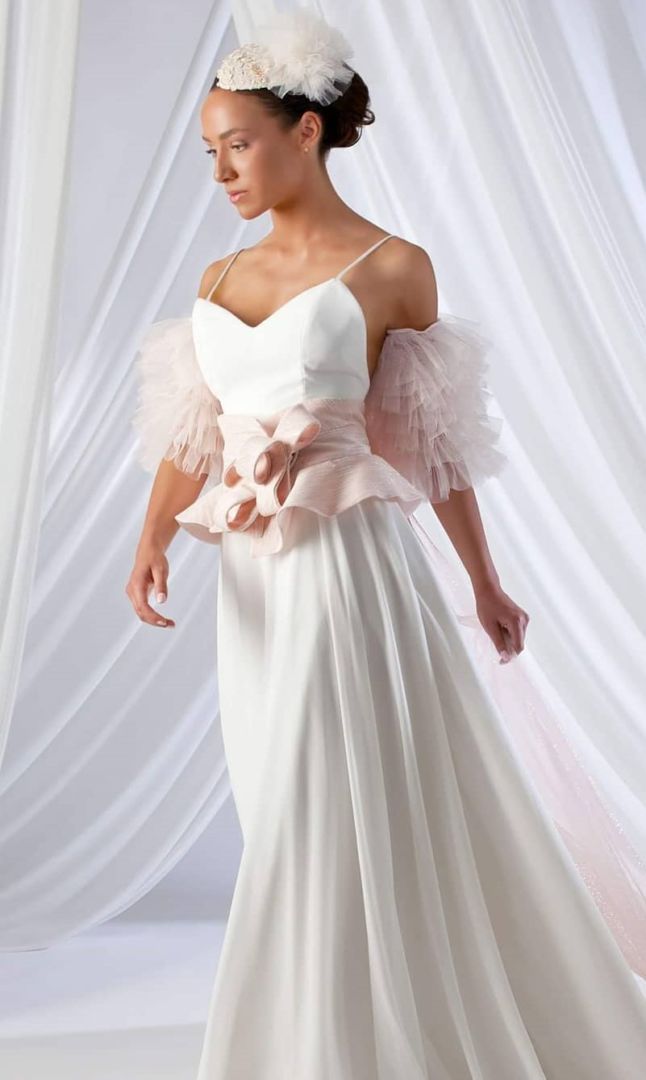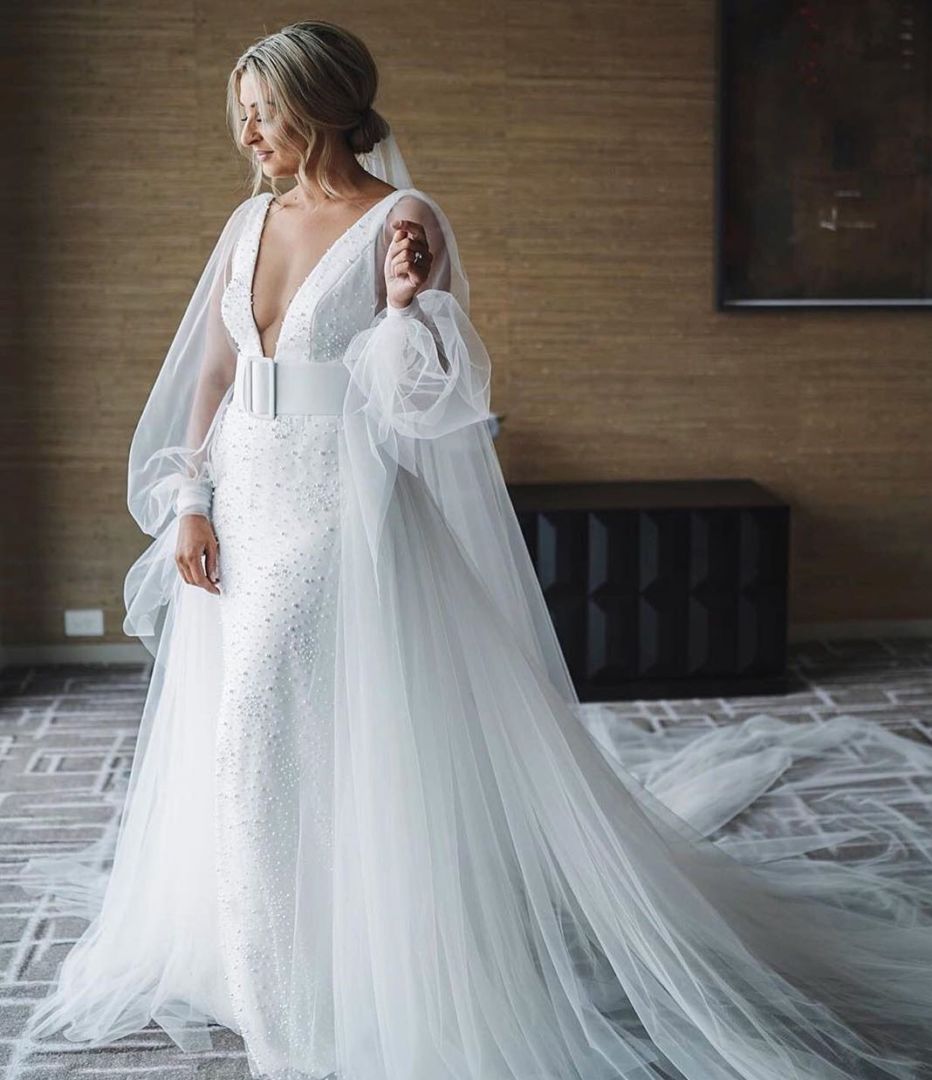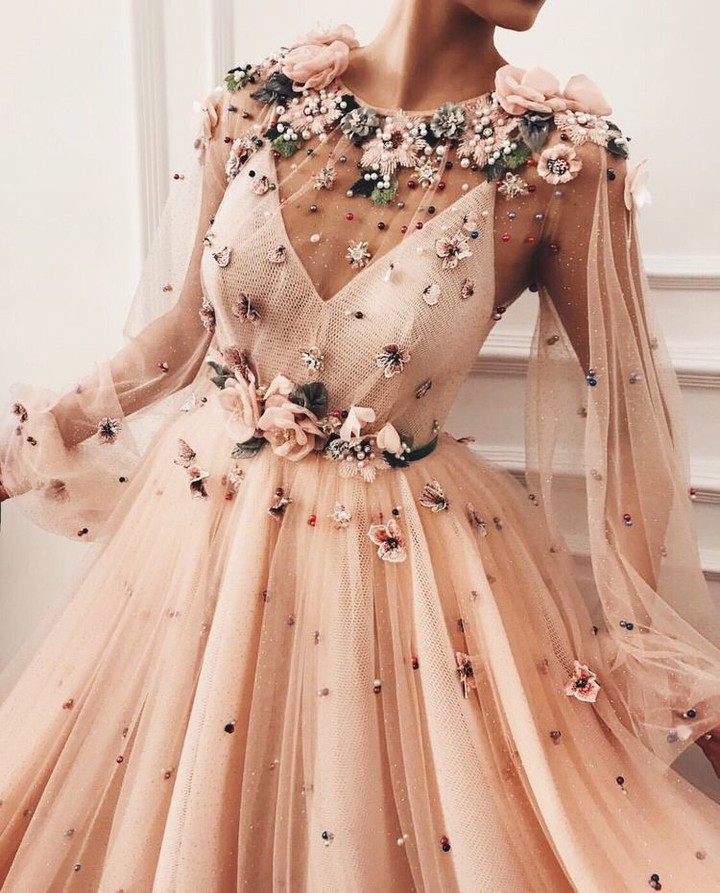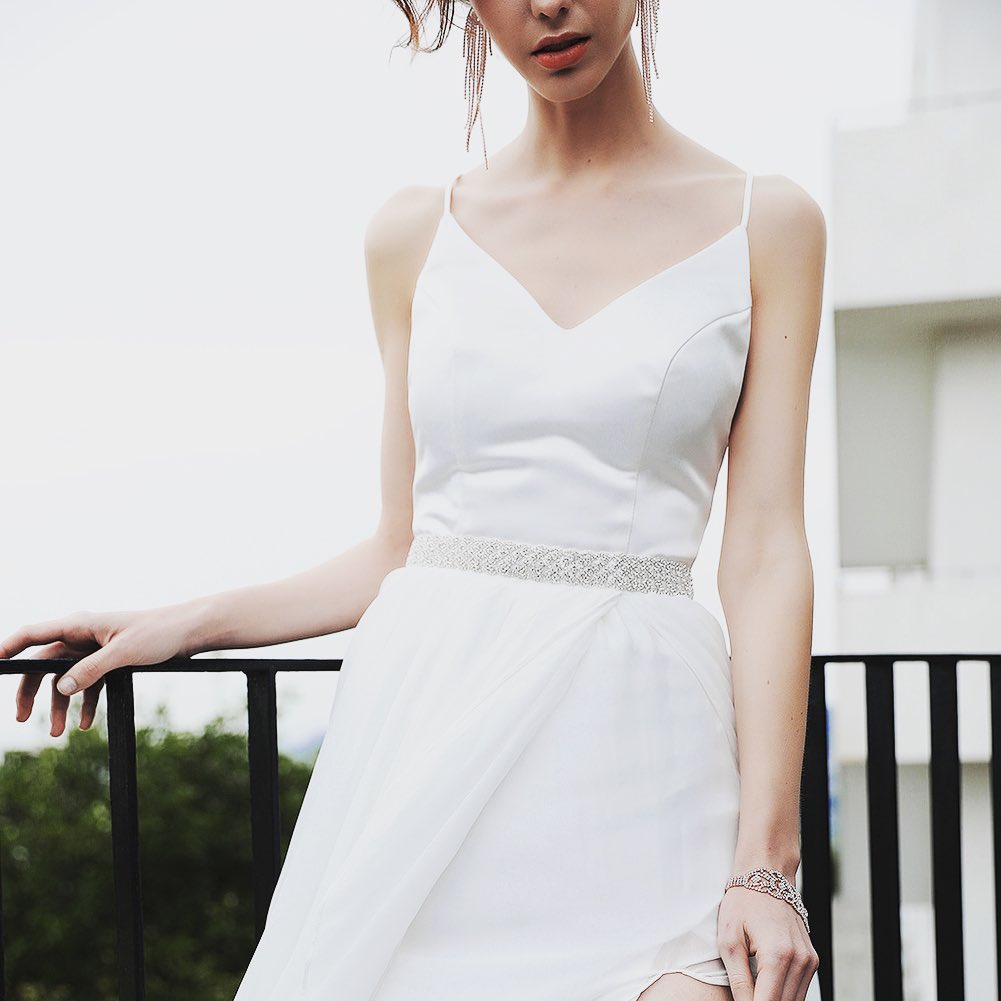 2. Glamorous Capes
We love wedding capes, don't you? It's dramatic & glamorous!
Featured here are some super long and sheer iterations that replaces a veil, or elegant lace or embellished capes with beads, crystals and sequins. Be ready for that little extra attention the when you walk down the aisle.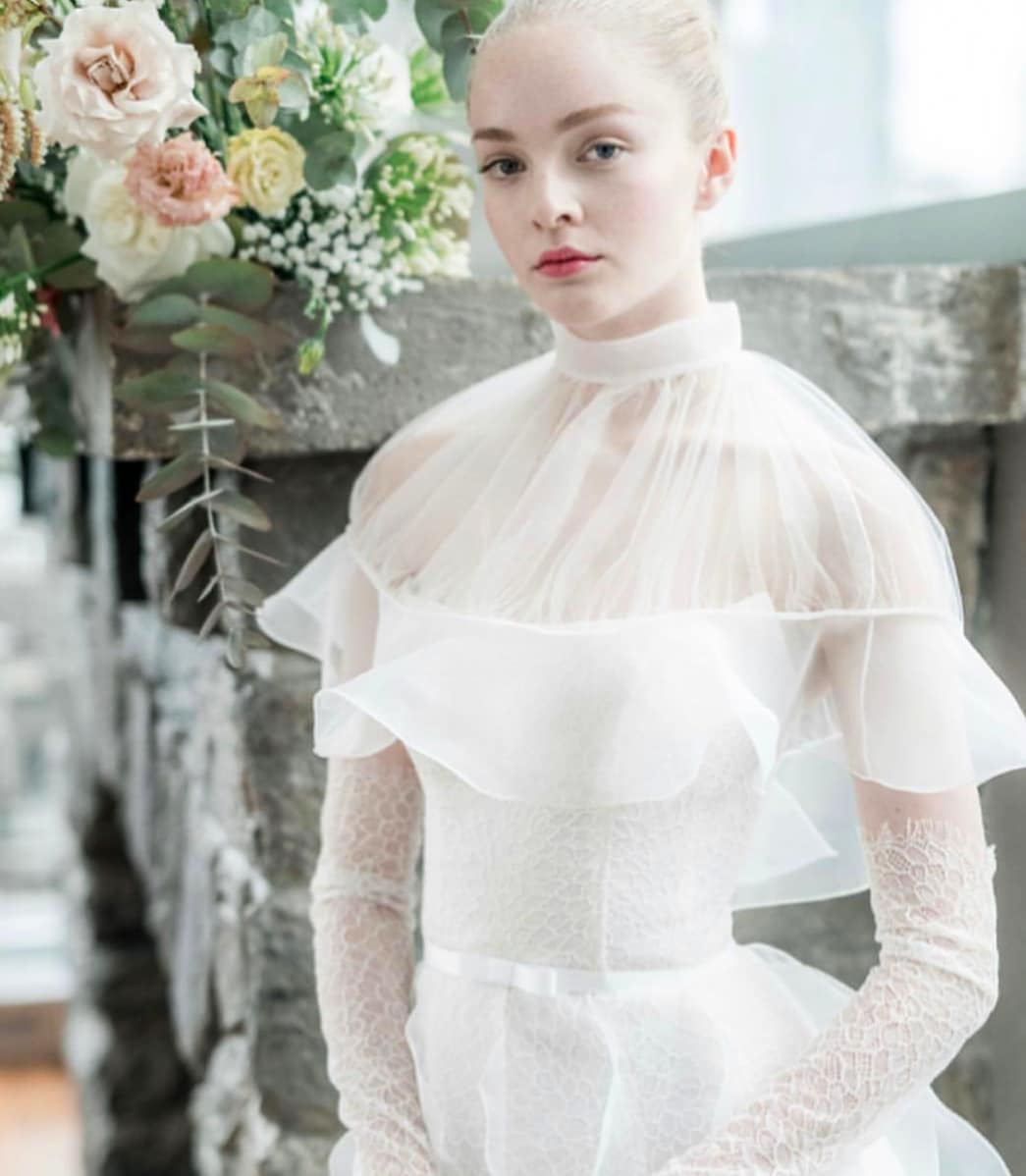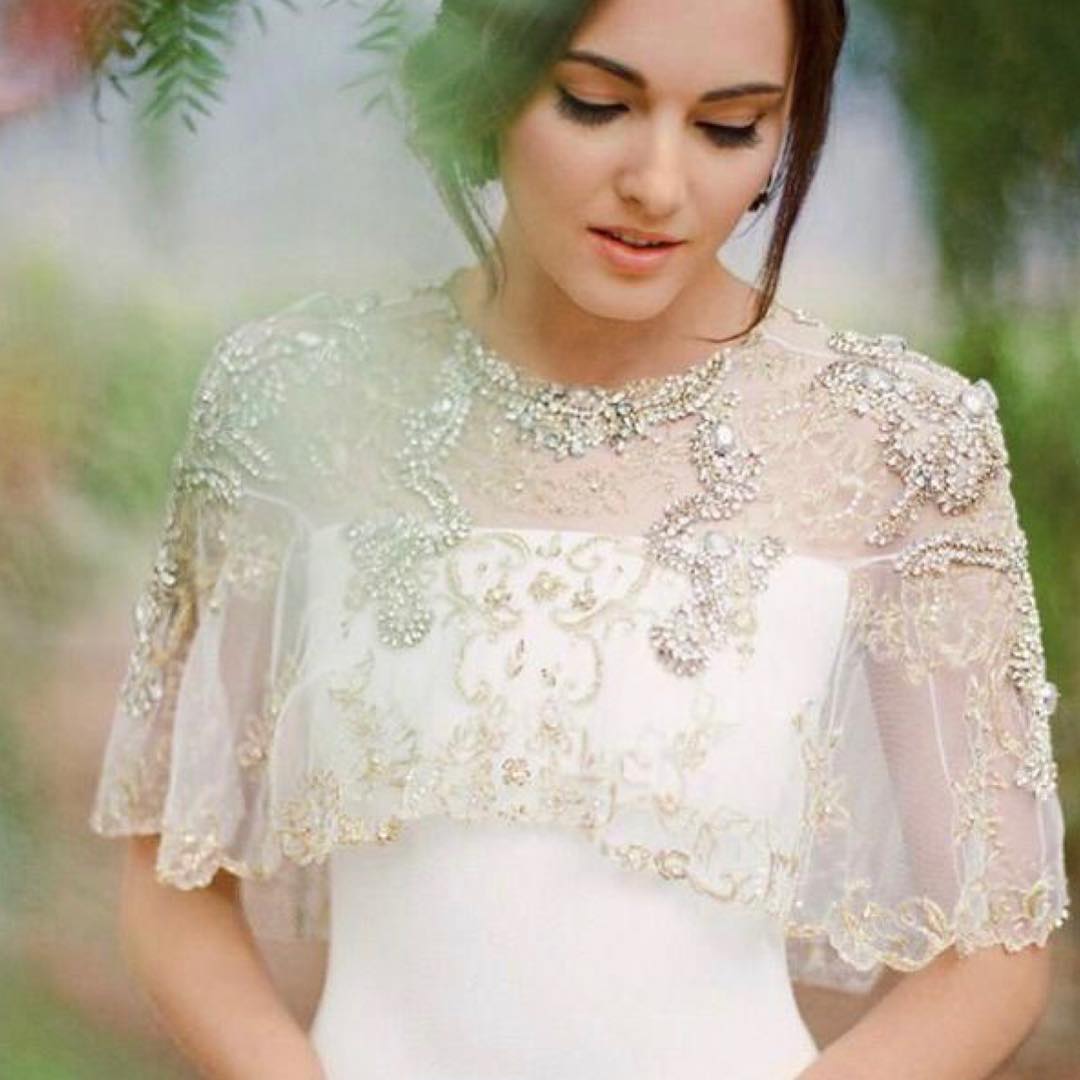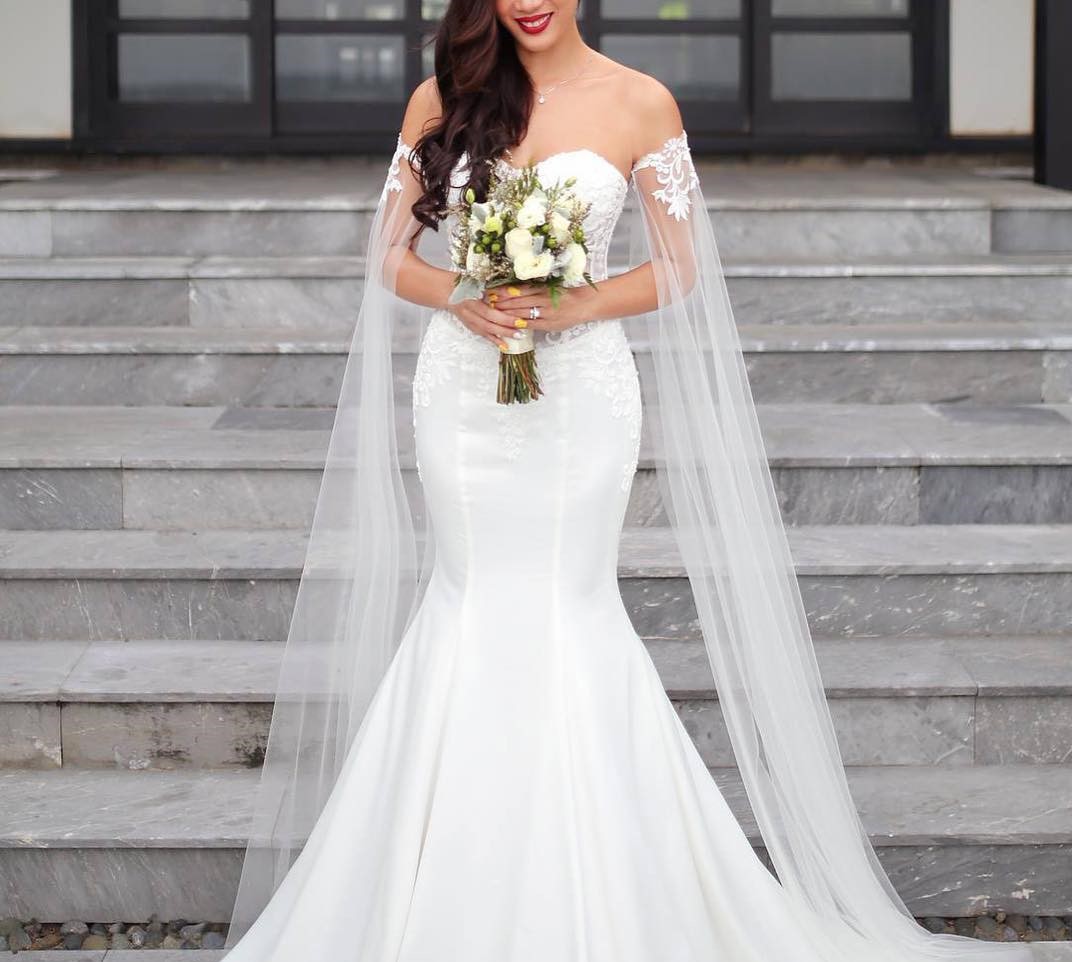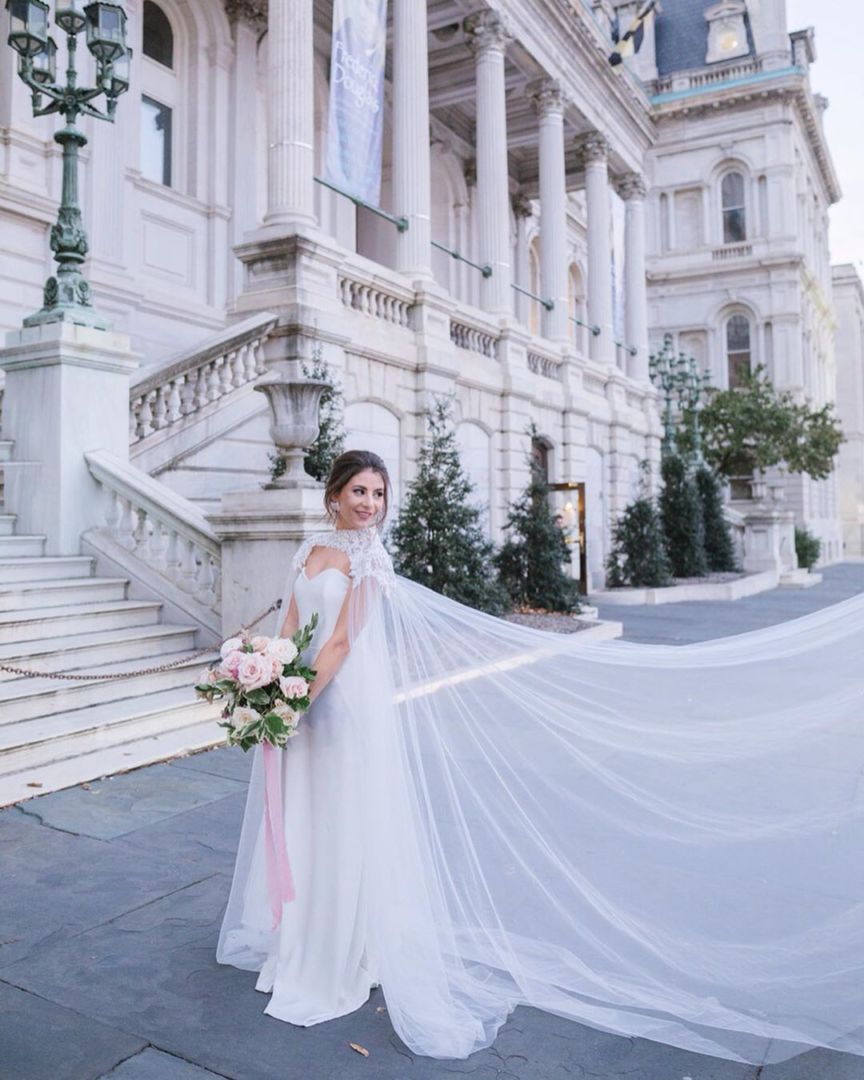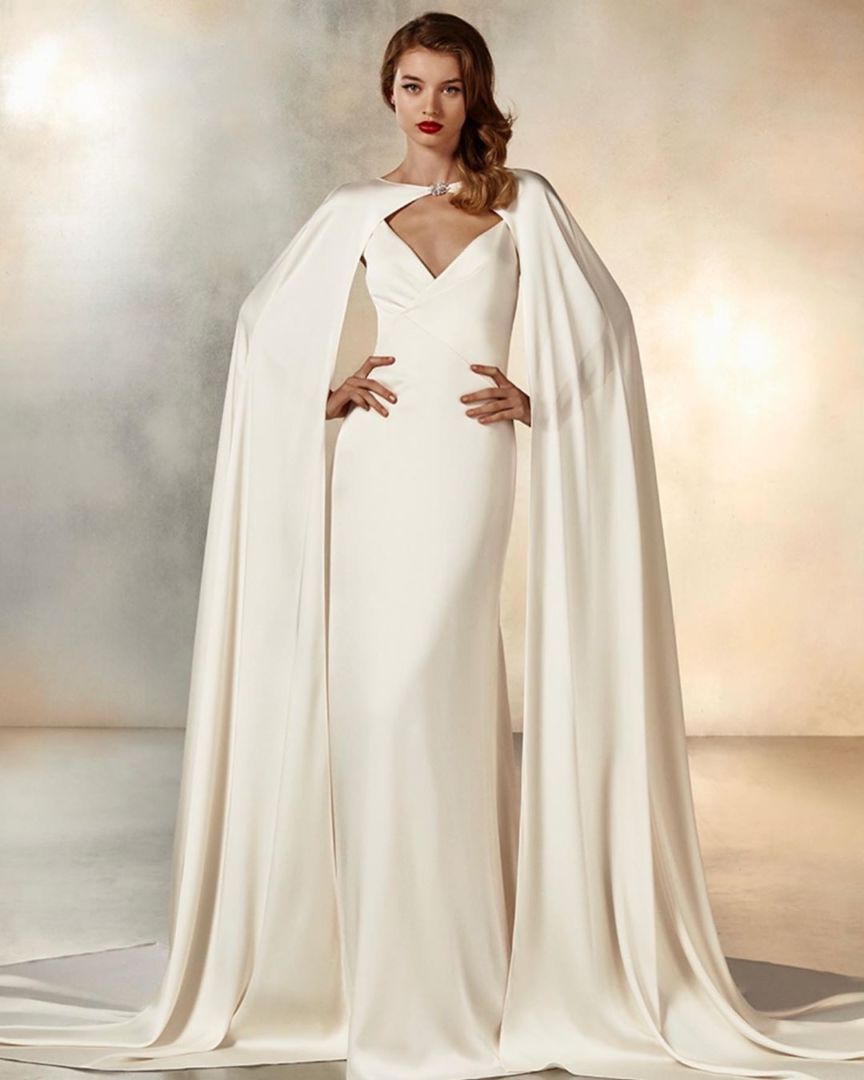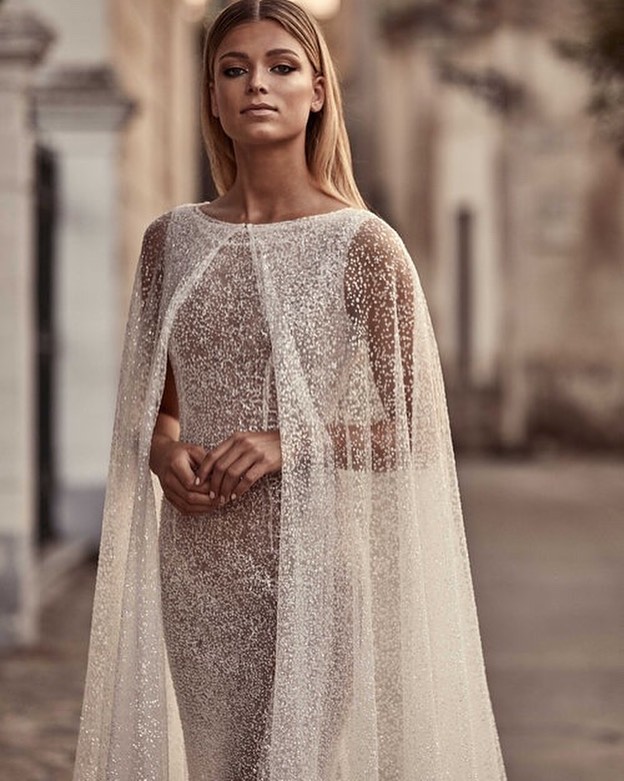 3. Crown with Headbands
Let's start with pearl headbands – a huge comeback for bridal headpieces for that sophisticated look. Next we have gold floral appliques or diamond headbands if you're in for a bold look. We also love the boho chic style for drawing the bohemian vibe. Definitely a head turner if you crown yourself with these headbands.
4. Pretty Hair Clips
For a simple yet elegant hairdo, adorn your hairstyle with pretty hair clips. For any final gorgeous touch as a headpiece, there are a wide range of pearls, beads, or diamond clips with its own unique designs to match your wedding gown.
5. Statement Earrings
Bold & beautiful is what we're looking. Whether they're studs, hoop, dangle, or drop, you can find some dramatic modern or vintage looking earrings to magnify your bridal look. The thing about earrings are it's versatile enough to be considered an everyday accessory, so it's definitely a good investment.
6. Clinch the Clutch
Clutches are not just an accessory, but also a necessity to hold your mini-make up kit for touch ups, breath mints, tissues for those tearful moments, and the ever-so-essential hand phone for those selfie moments. Here are some inspirations to adorn yourself with a sparkly & studded clutch, or brighten the your bridal look with elegant floral clutches.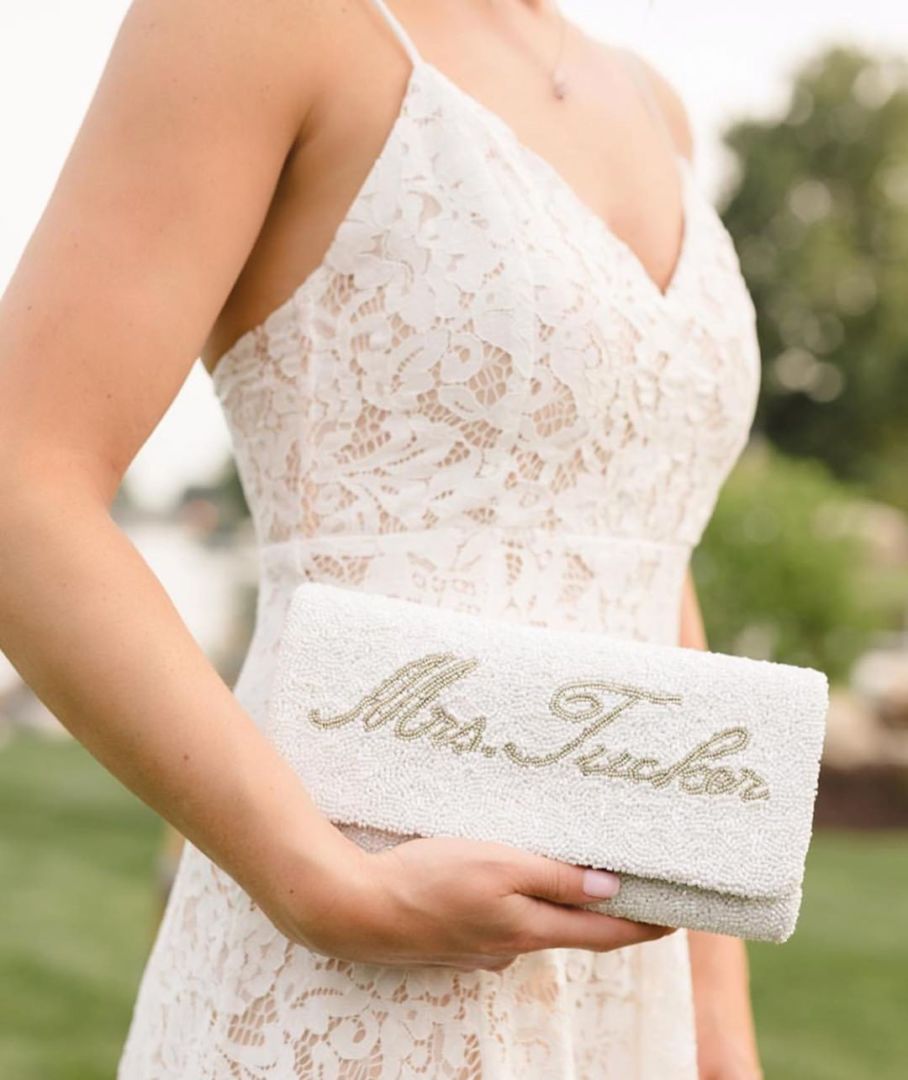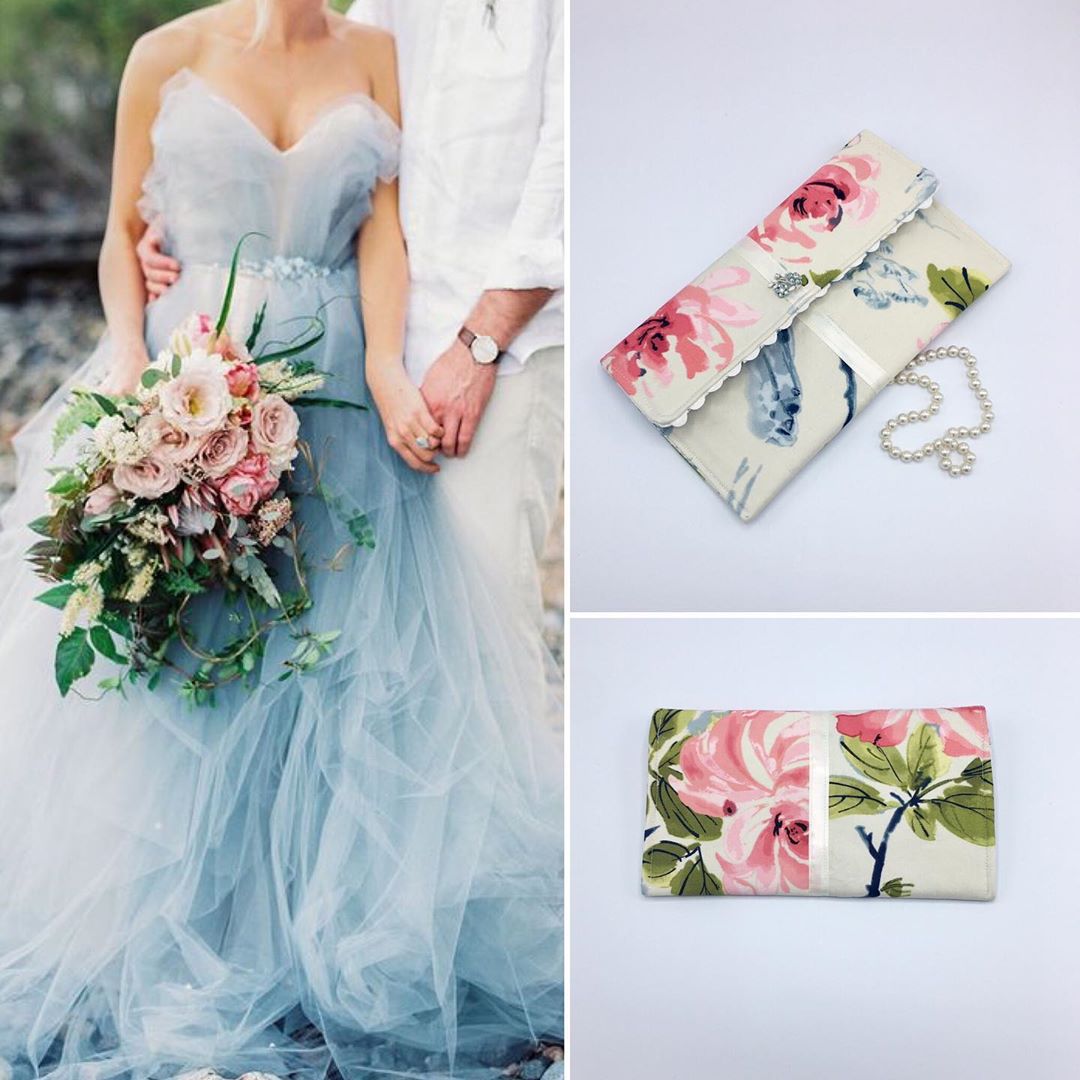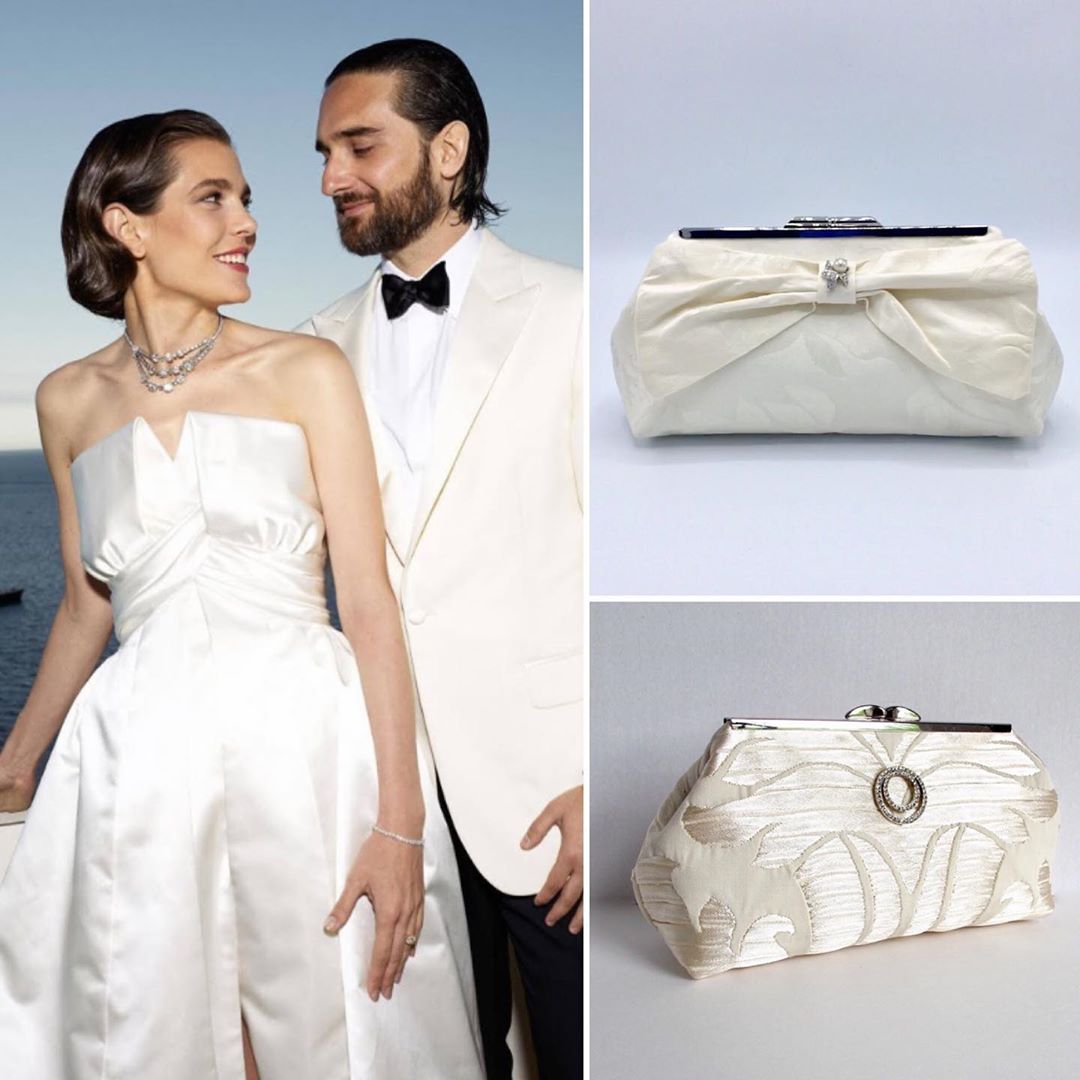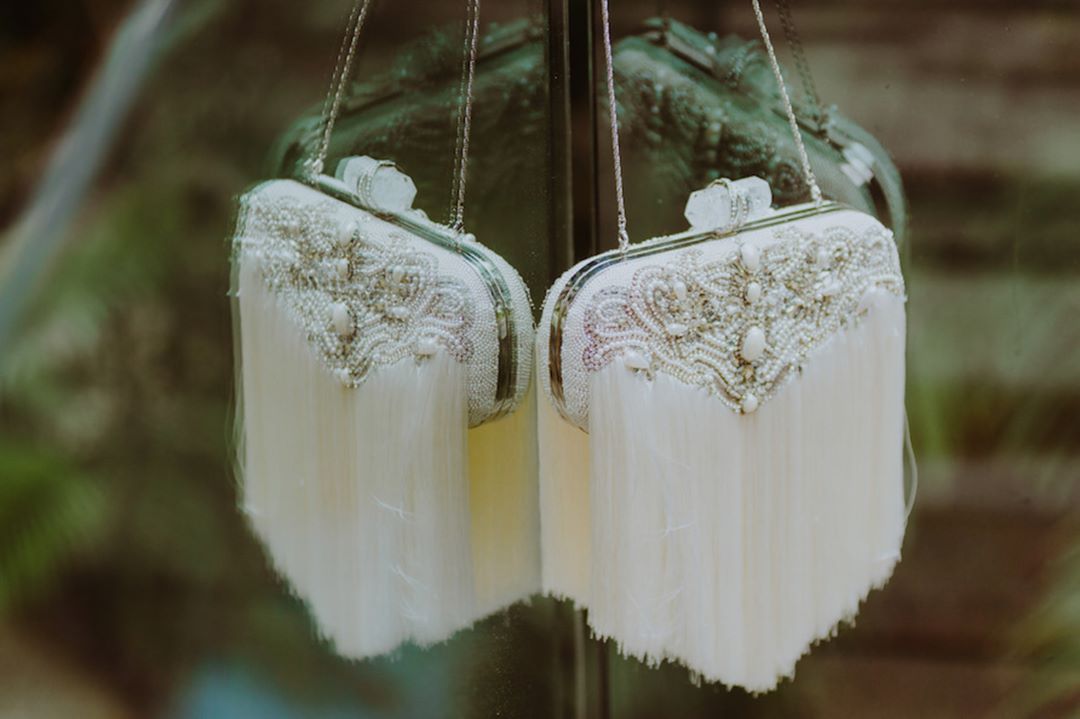 For more bridal look inspiration, meet with the leading bridal houses and talented pros at the upcoming premier Signature Weddings Asia Fair 2019, August 3 & 4 at Hall 2, Kuala Lumpur Convention Centre.