Edwin Siu & Priscilla Wong's wedding celebration in Bali, May 2019
After Hong Kong TVB actor Edwin Siu made a surprise announcement about his marriage to the lovely Priscilla Wong at the 2018 TVB Anniversary Awards, the right time has finally come for the much adored Hong Kong TVB couple Edwin Siu 蕭正楠 & Priscilla Wong 黃翠如, as they celebrated their wedding in Bali in the most beautiful way.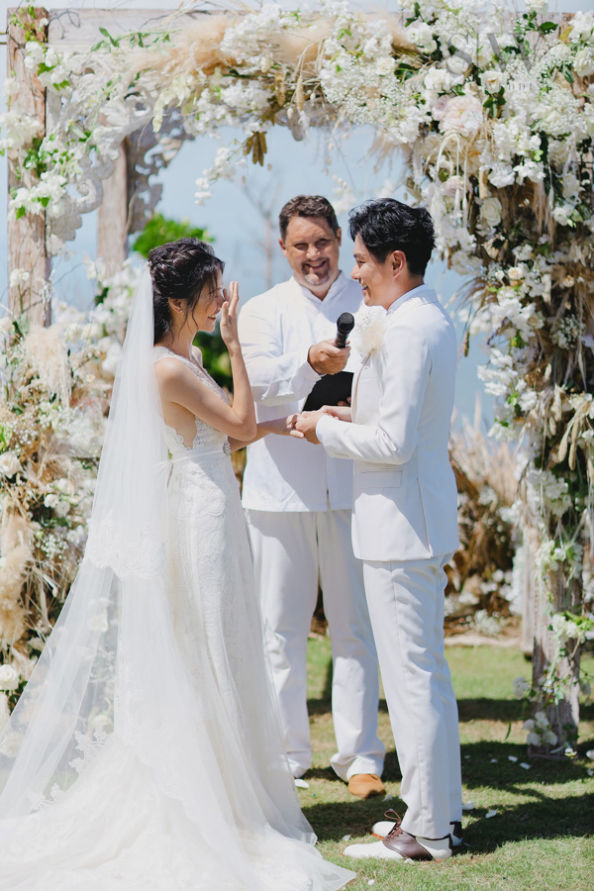 We, Signature Weddings along with leading wedding professionals from Bali & Kuala Lumpur were honoured to be apart of Edwin Siu & Priscilla Wong beautiful, intimate and love-filled wedding celebrations in Bali with the couple's closest and dearest family and friends. The private ceremony took place at the newly unveiled luxury cliff-top Six Senses Resort located in the southernmost tip of Bali island offering dramatic views of the majestic Indian Ocean. See compilation of exclusive photos and video by Axioo beautifully captured during the ceremony.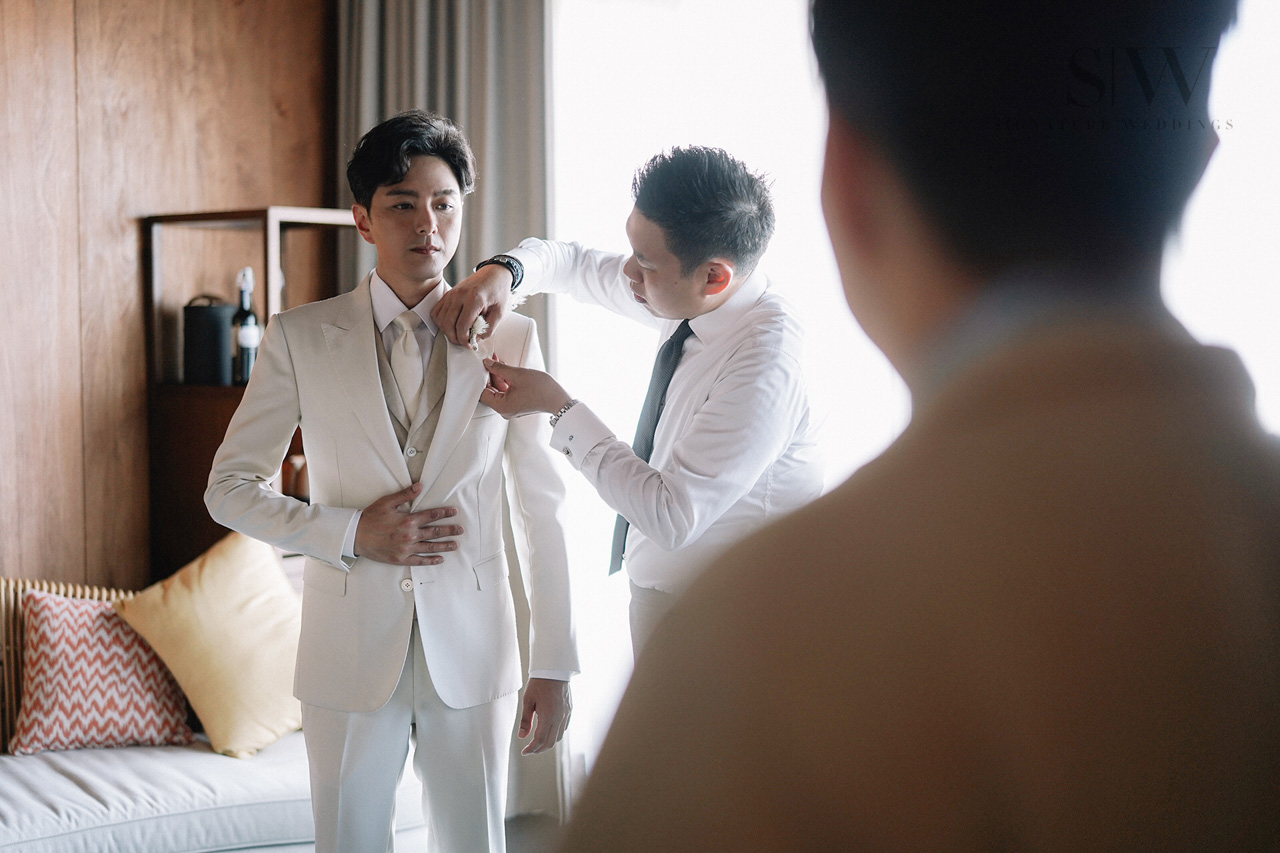 An intimate revelry…
A hush-hush weekend celebration with less than 30 days to plan, the couple intended for an intimate wedding ceremony, one that is dedicated to symbolise their love and eternal dedication to each other. The private ceremony was also about honouring both their parents' selfless and unconditional love for the doting couple.
Along with closely-knit family members, fellow actor and buddies of Edwin, Raymond Cho Wing Lim & Stephen Wong and film actress Debbie Goh, a close confidant of Priscilla, were also present at the exclusive wedding destination in Bali. Debbie was the maid-of-honour while Raymond Cho was Edwin's best man.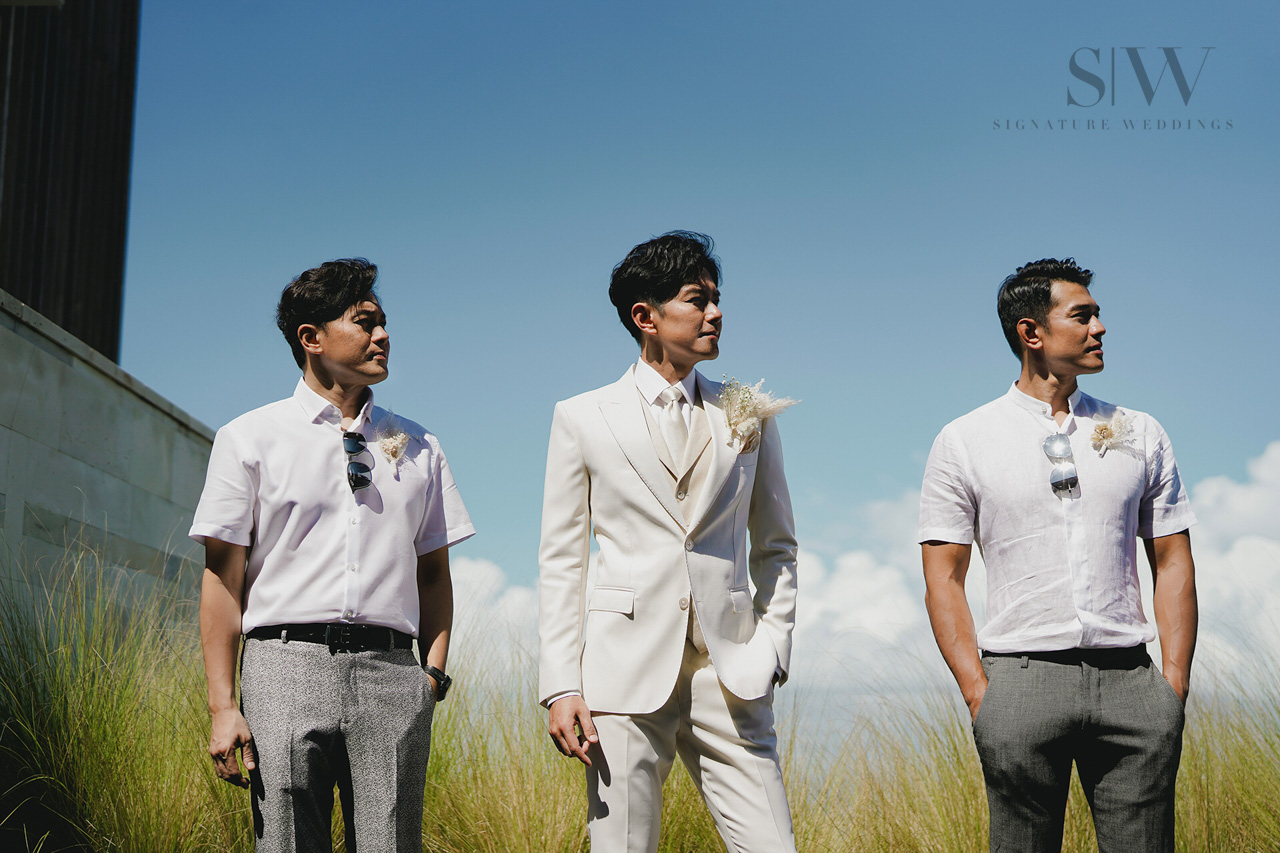 Undoubtedly the sweetest couple both on-screen and off-screen, Edwin & Priscilla are well-known for their love and commitment towards one another. Whilst the couple is never shy about their deep love for one another, Edwin and Priscilla favours an intimate wedding celebration. So it comes as no surprise that the couple chose to host an intimate yet elegant ceremony at the exclusive and private Retreat Villa of Six Senses Bali resort.
Priscilla is elegantly dressed in a classic vintage French-inspired lace by Designer Bridal Room. Edwin Siu is looking exceptionally dapper in his 3-piece white-on-white Lord's Tailor suit, which was made while Edwin was filming in Malaysia. Of course, Priscilla had tastefully chosen the material and colour for Edwin. Debbie, Priscilla's bridesmaid dress was designed by Steffie Setiawan.
The Exchange of The Most Beautiful Vows…
"I will dedicate my entire life to love you, to honour you, to care for you and to dote on you, in my next life, tap on my forehead and I will remember you", says Edwin in his vow to Priscilla, moving many to tears during the ceremony.
Dressed in an intricate white-laced wedding gown, Priscilla replied in an equally moving and sincere vow, "Thank you so much for loving me the way you love me, this life I give to you. In my next life I will tap on your forehead, remember this promise."
Lush and classy white settings…
Priscilla's passion for nature and love for something classy and vintage was used as the canvas and inspiration for the jungle-lush theme by Sally of Tea Rose Wedding. They created a unique and lushly-styled wedding, while giving it a tinge of rustic settings with minimal environmental impact – synonymous to the environmental philosophy of Six Senses Resort. The romantic and captivating weekend celebration was produced by Signature Weddings with the support of Innaz Communique, Indonesia's renowned, world-class wedding planner with global elites wedding in the belt.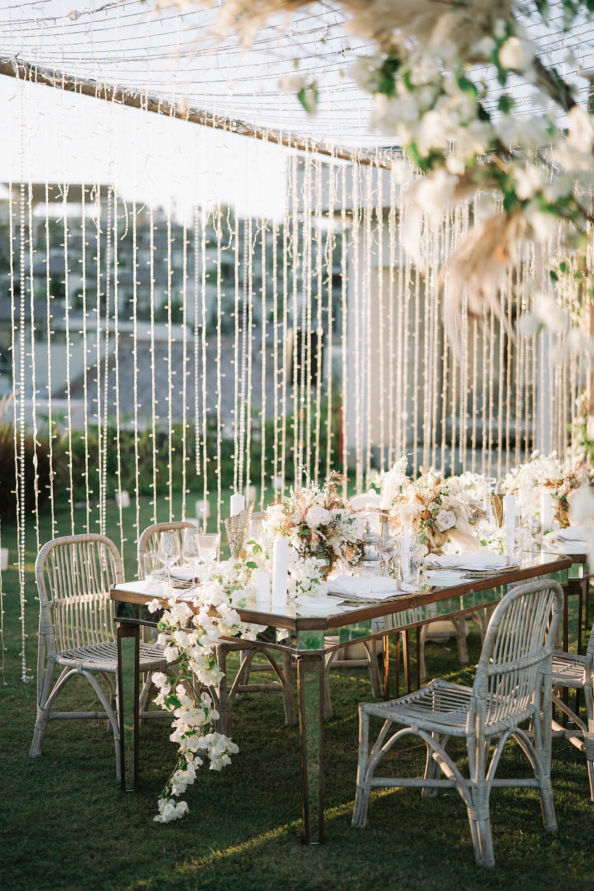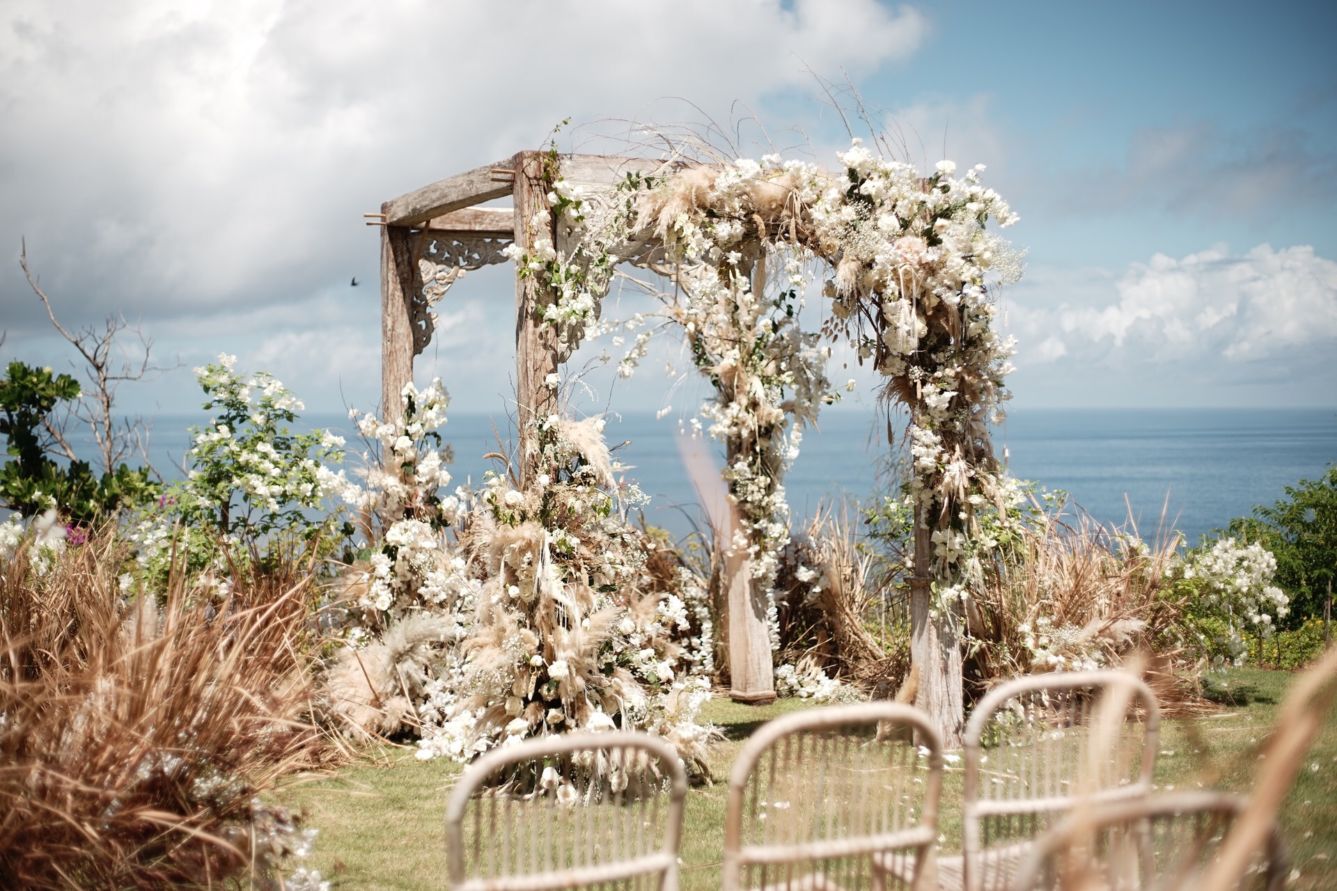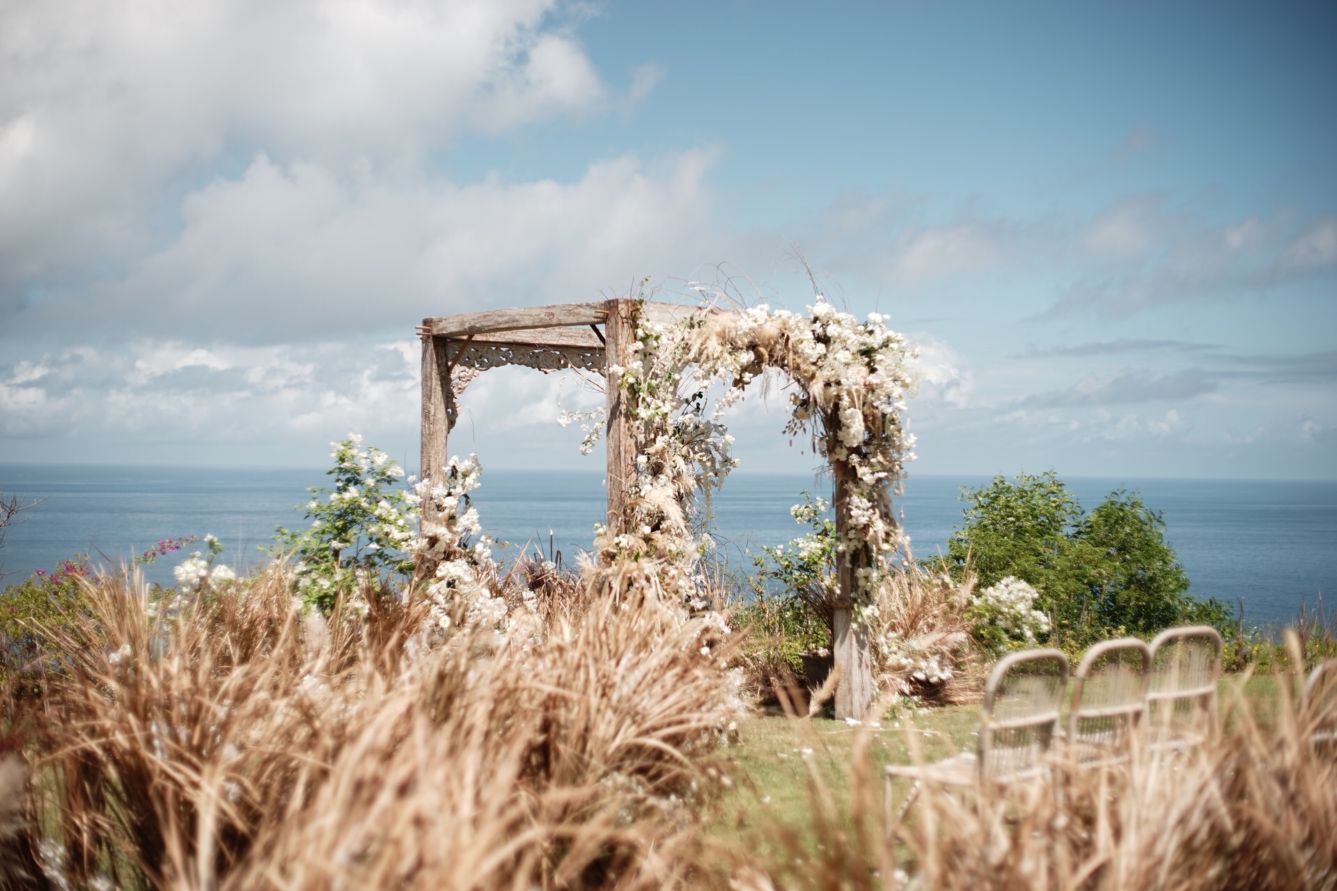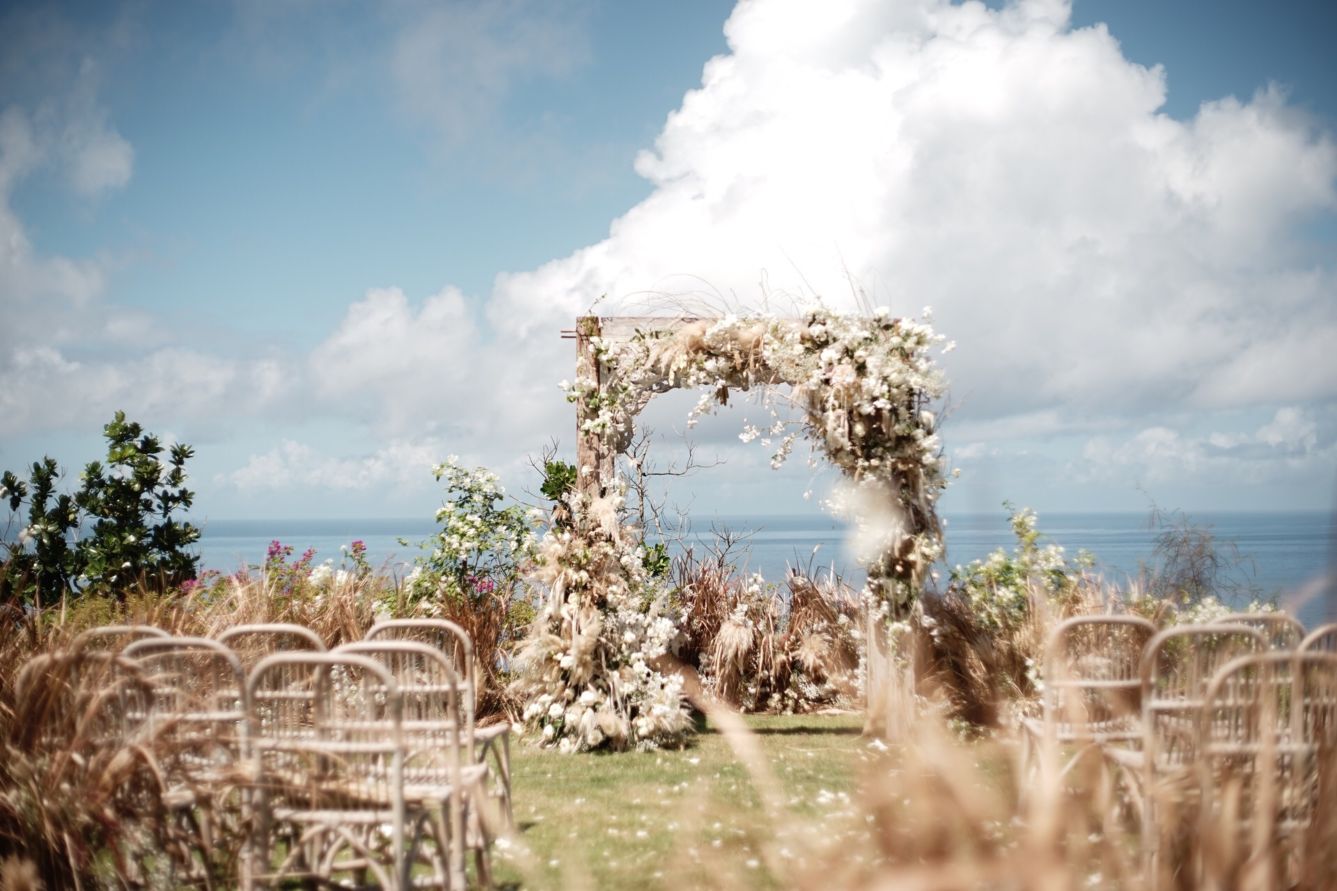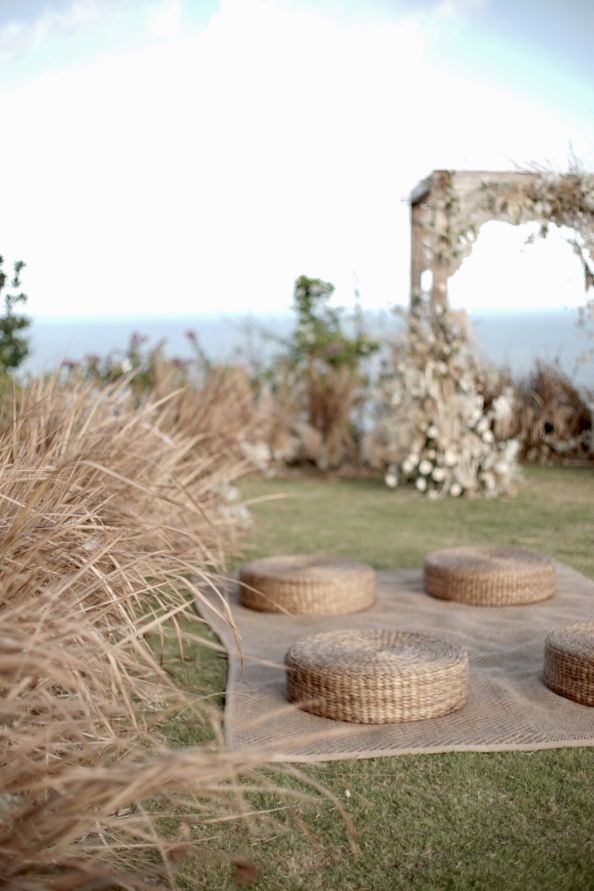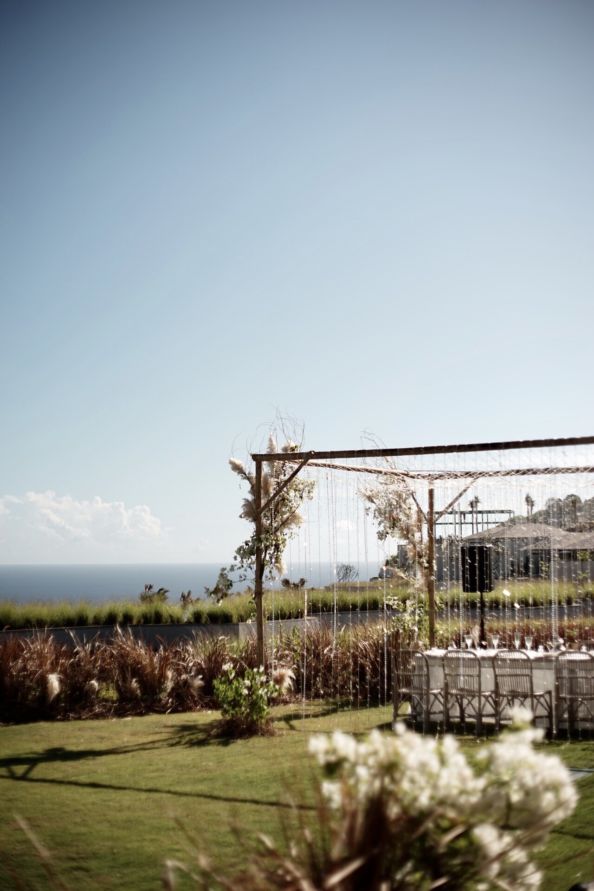 The ceremony proceeds to a customary tea ceremony at the living and dining quarters within the Retreat Villa. As a Chinese tradition, the newly weds are to serve tea to both parents and other elderly family members. During the tea ceremony, Edwin and Priscilla shares unforgettable moments with parents from both sides. The symbolic tea ceremony was moving and funny as they could not resist sharing timely jokes and throwing funny remarks at each other, while their parents shared secrets and sound advice of having a happy marriage to the newly minted couple.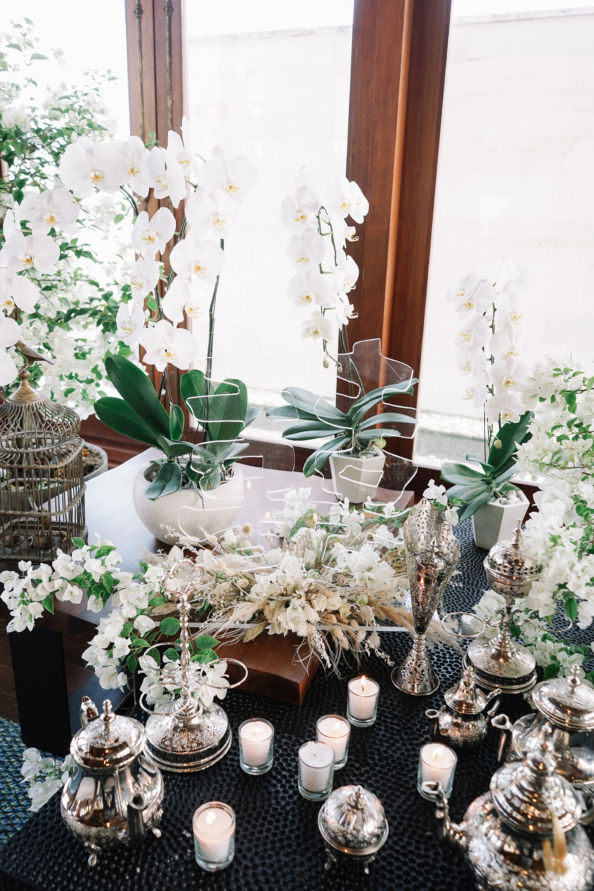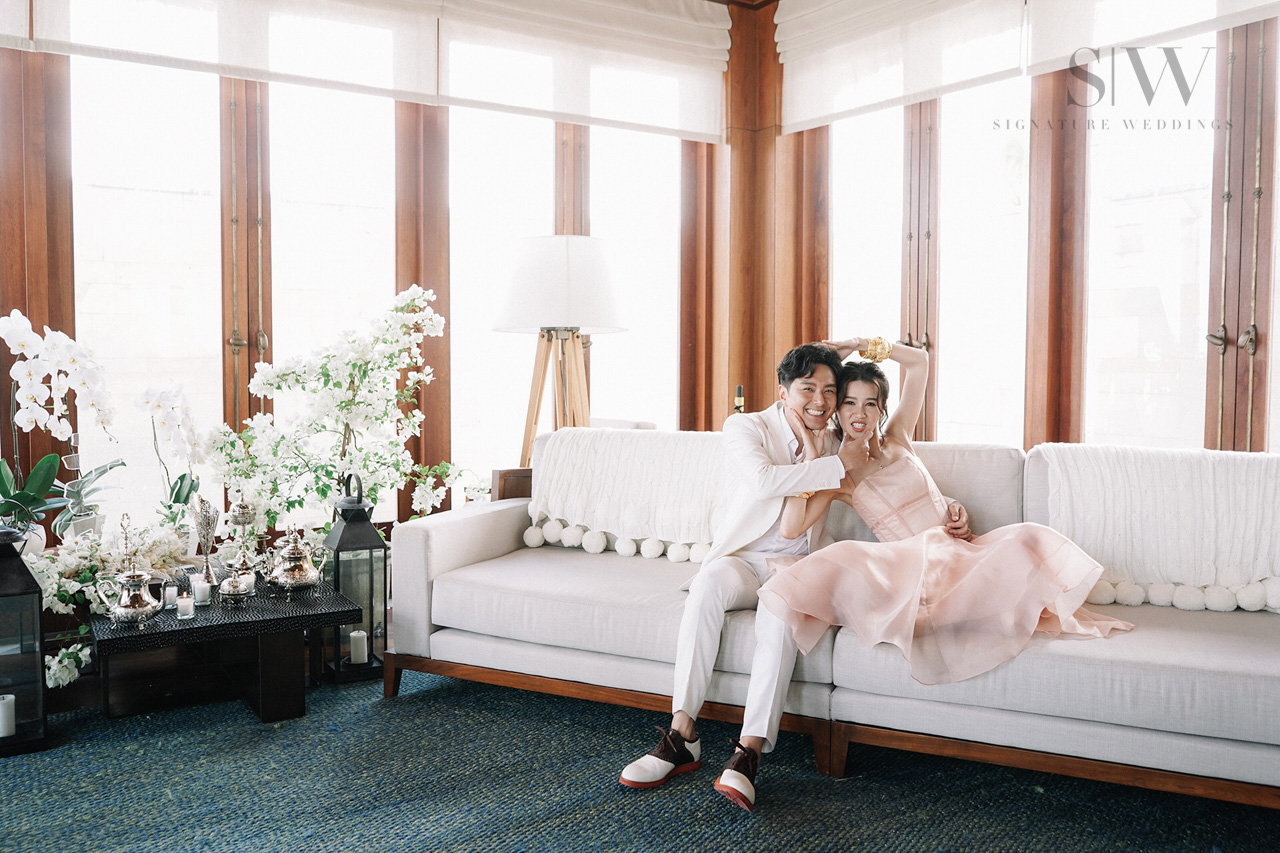 A truly beautiful and dreamy wedding, the celebration was all about love and eternal dedication, for each other.
Priscilla's shared thoughtful tips to all future Signature Weddings about-to-be-wed couple on how to stay calm, "Don't worry too much on your wedding day or if things doesn't turn out your way. It was pouring with rain & thunderstorm the night before our big day, and right before our ceremony there was a beautiful rainbow. 好好享受每一個 moments" loosely translated to, 'to enjoy every moment and process of your wedding journey.'
Congratulations once again Edwin & Priscilla, and we wish you both a thousand years journey of love and laughter.
Mixologists: 40 Thieves Bali
Wedding Cake: Le Novelle
Assistant Make up & hair: Titin Bali
独家: 香港女明星黄翠如和萧正楠唯美婚礼在巴厘岛乌鲁瓦图六善酒店举办。酒店位于巴厘岛最南端的培卡图,坐落在崎岖的悬崖顶上,壮观印度洋尽收眼帘。
婚礼伴郎是香港明星曹永廉,伴娘则是电影明星吴天瑜。
"结婚当日必会有无法预测的事情发生,就像我们的婚礼。虽然当天下起了雨不过之后却出现了彩虹!"黄翠如向Signature Weddings的读者建议,就好好享受每一刻吧!
这场唯美婚礼是由Signature Weddings精心策划。
特别感谢Axioo 、Designer Bridal Room及Innaz Communique.