This cliffside wedding by a secluded beach is all we need for some stunning wedding inspiration. Located at the Sky at Ayana Resort, Bali, this couple had a dreamy and gorgeous wedding ceremony surrounded by family, friends, and lots of love.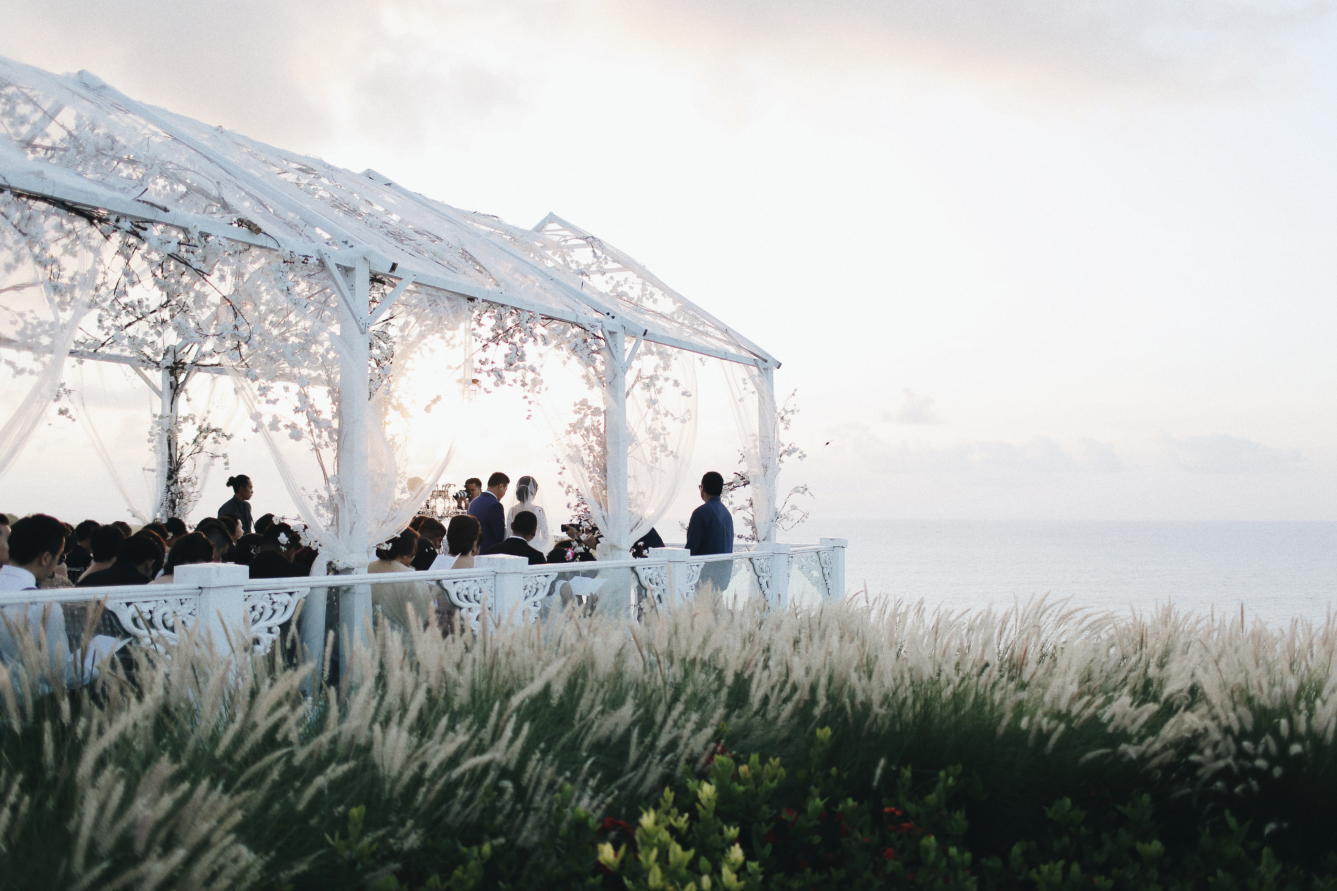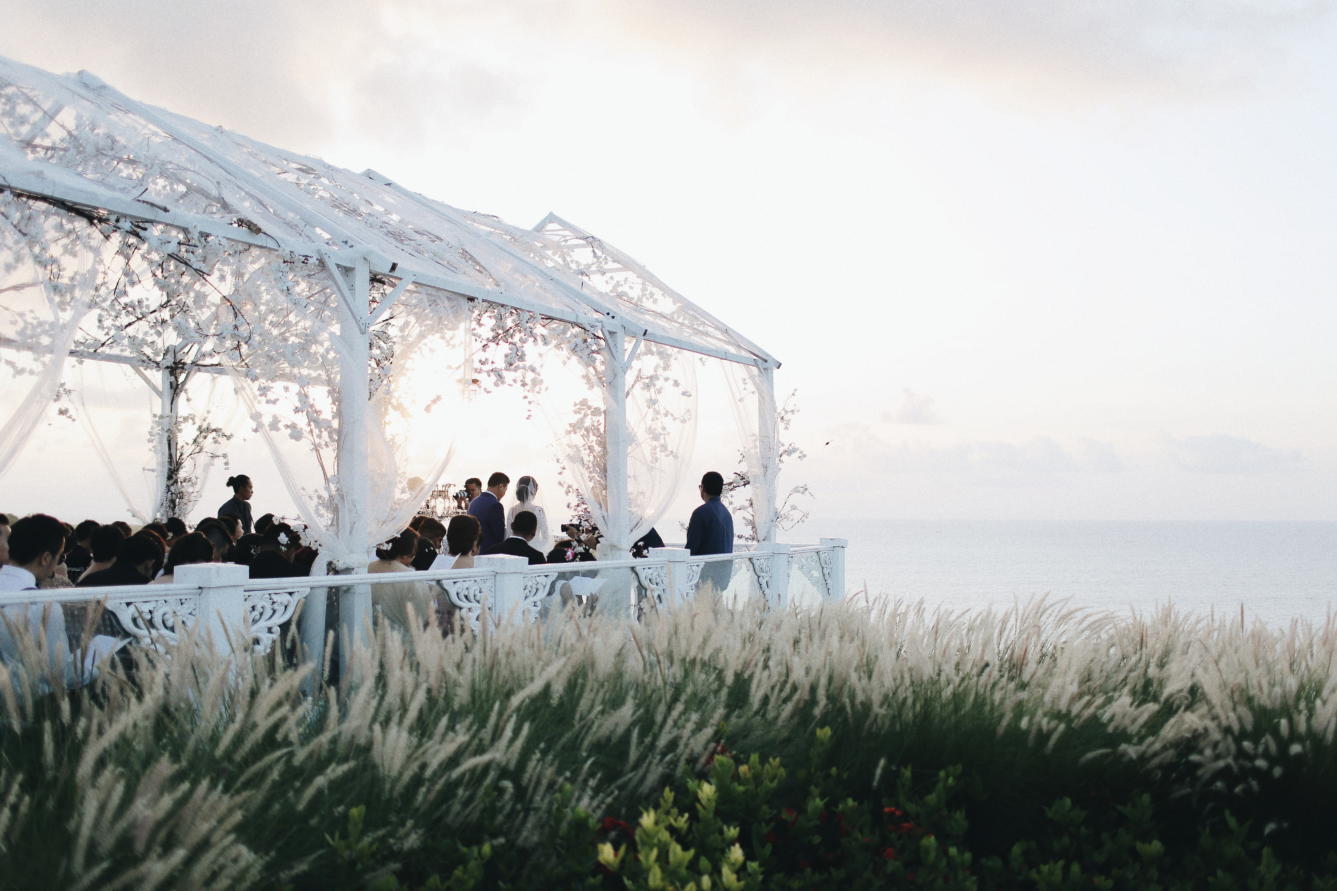 The Sky at Ayana Resort is known for its surreal and stunning views that seemingly melt into the horizon. Built on a cliffside 35 meters above the Indian Ocean, Robert and Theresia's guests were able to attend a celebration of love that was surrounded by Bali's natural landscapes, and enjoy a captivating sunset.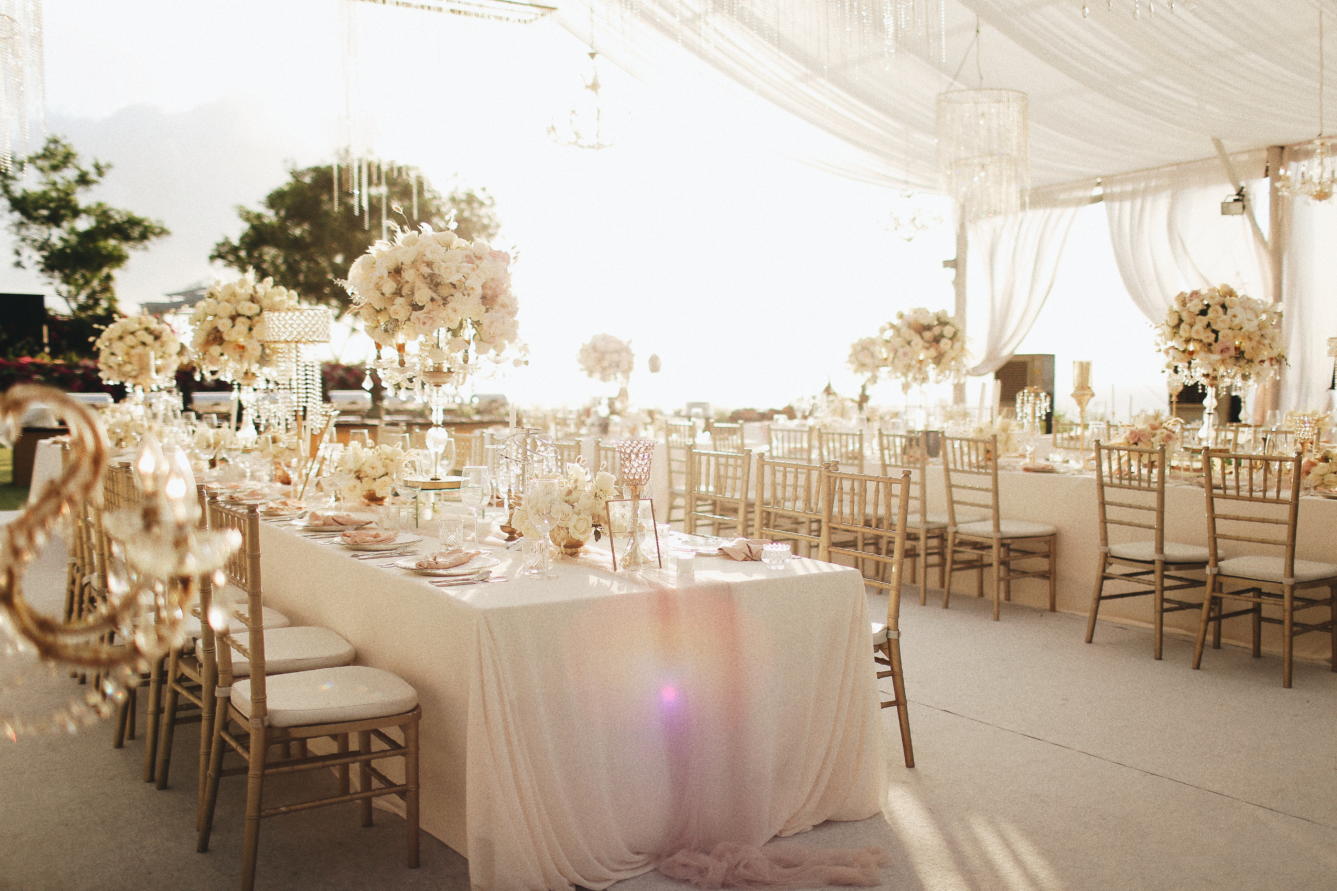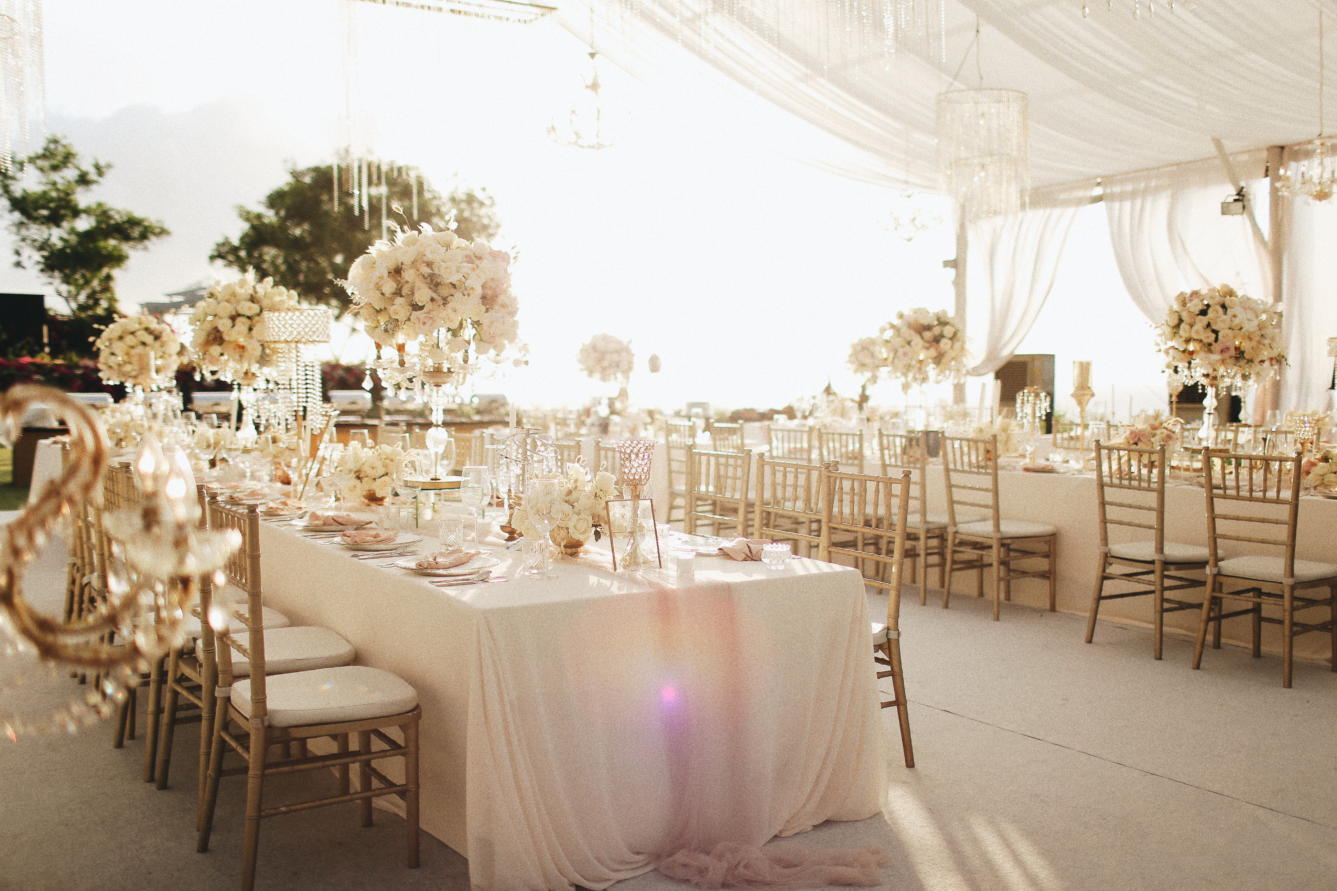 "I have always dreamed of having an outdoor wedding since I was was a little girl. And even though I checked many venues out, at SKY Ayana, I fell completely in love with the place and we just had to have our wedding here," said Theresia.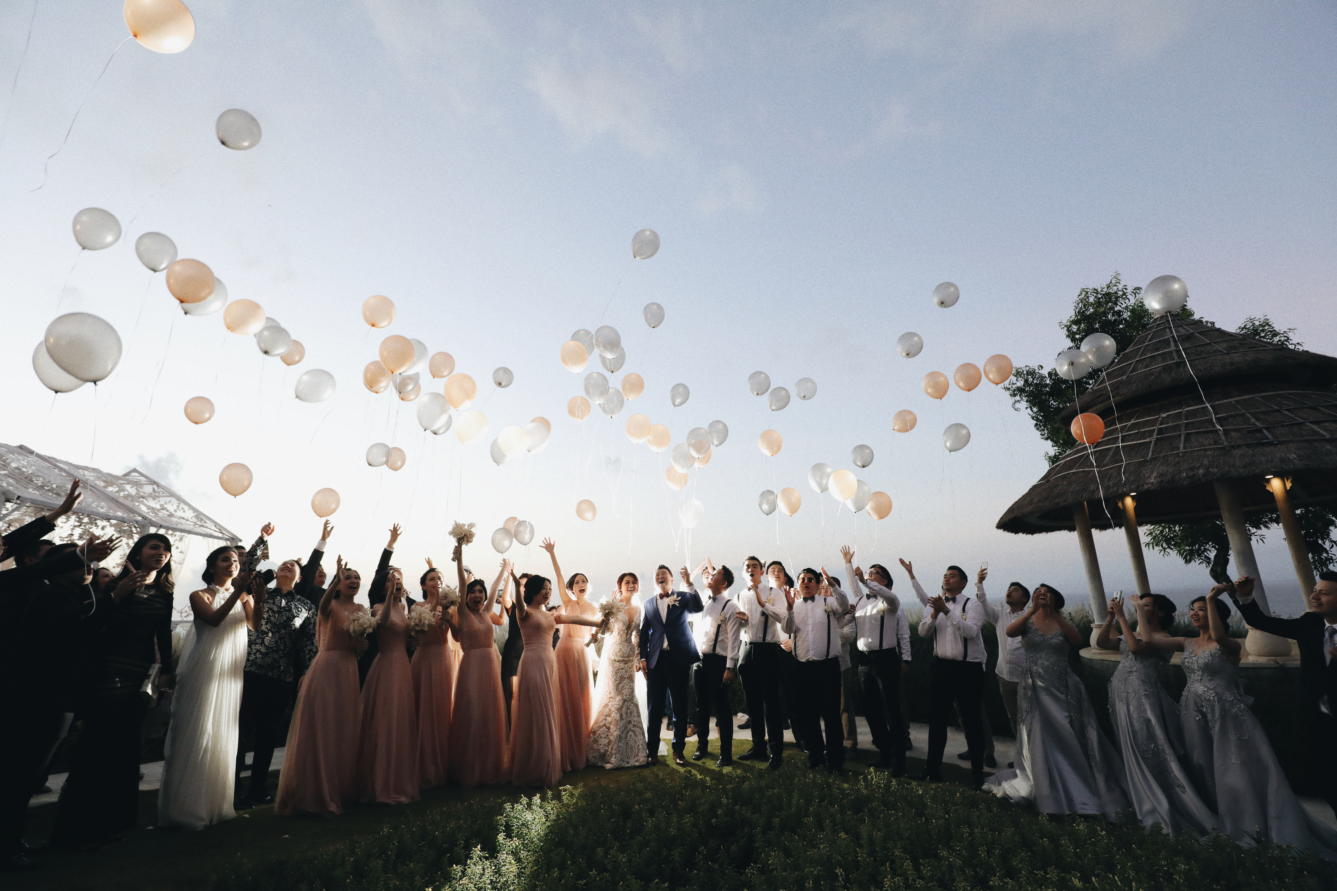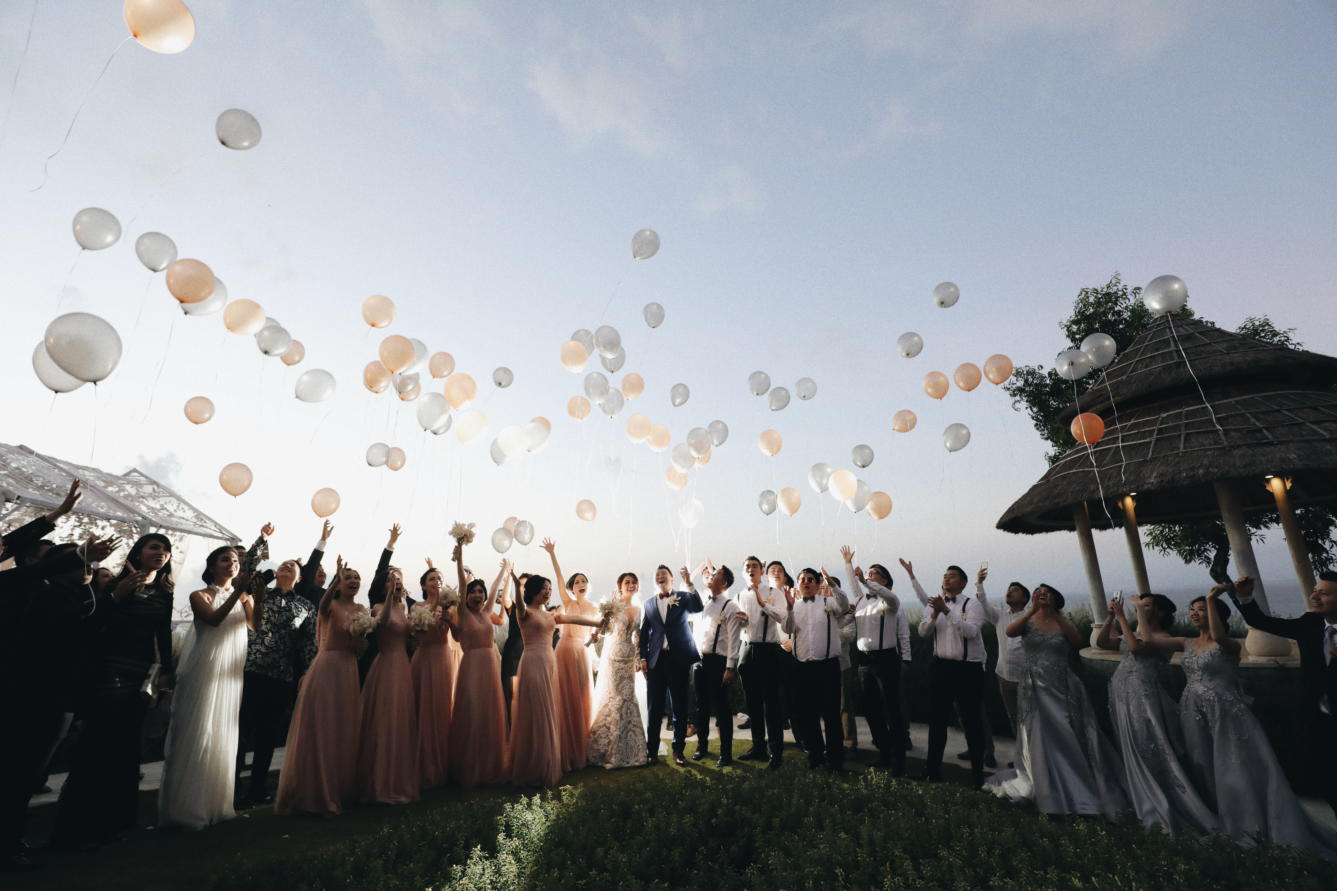 The bride wore a beautiful embroidered wedding gown by Yefta Gunawan which featured a stunning low back, detachable sleeves, and beautiful floral detailing; matched with Christian Louboutin shoes, her ensemble was sweet and classy.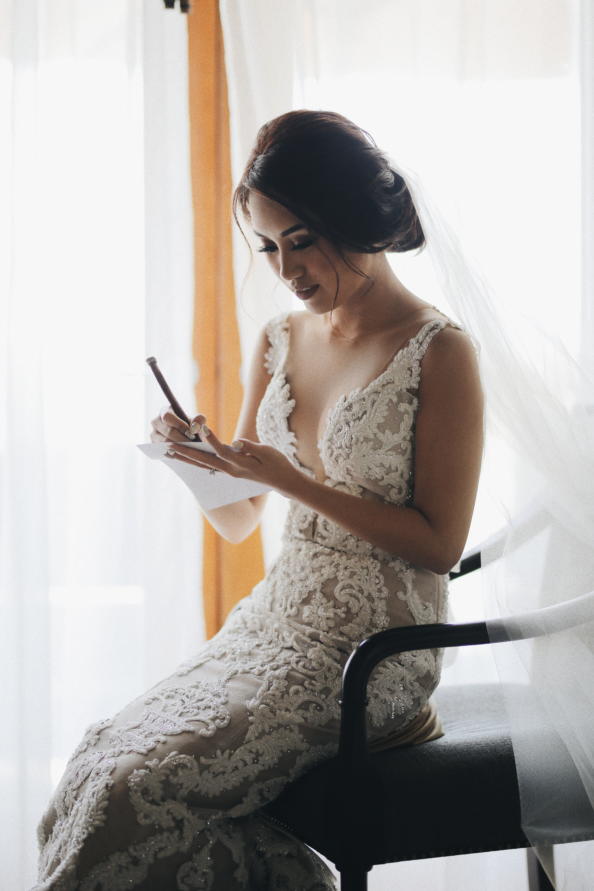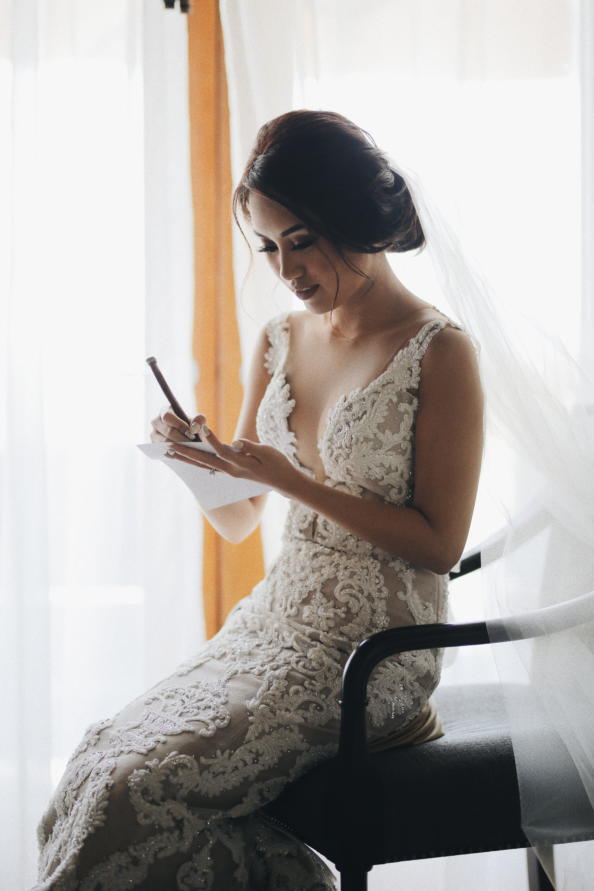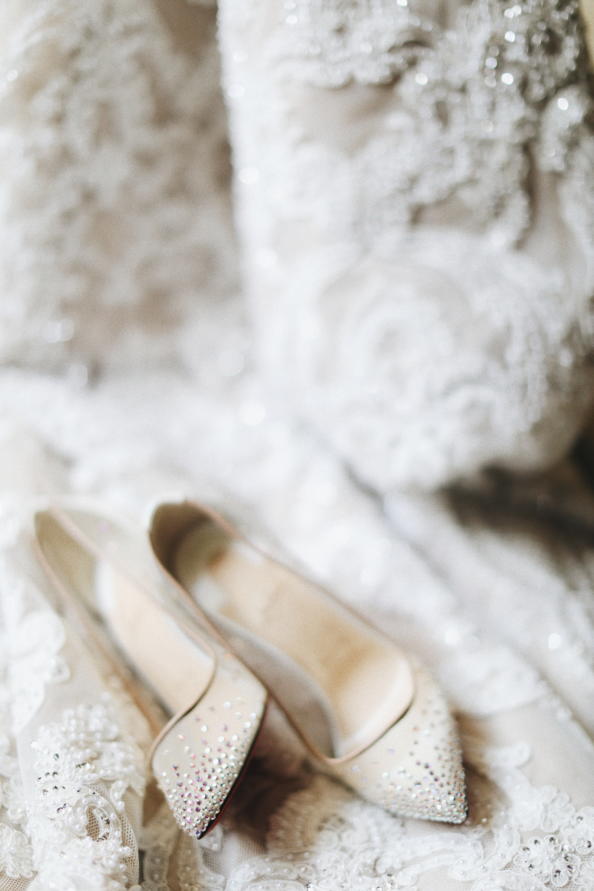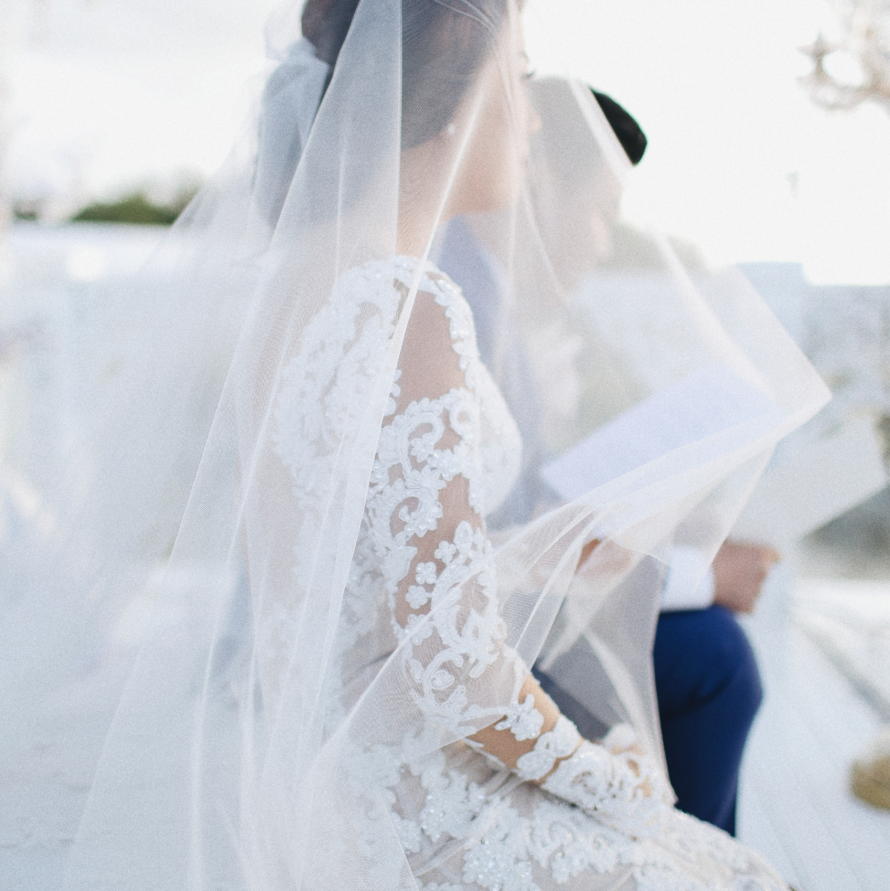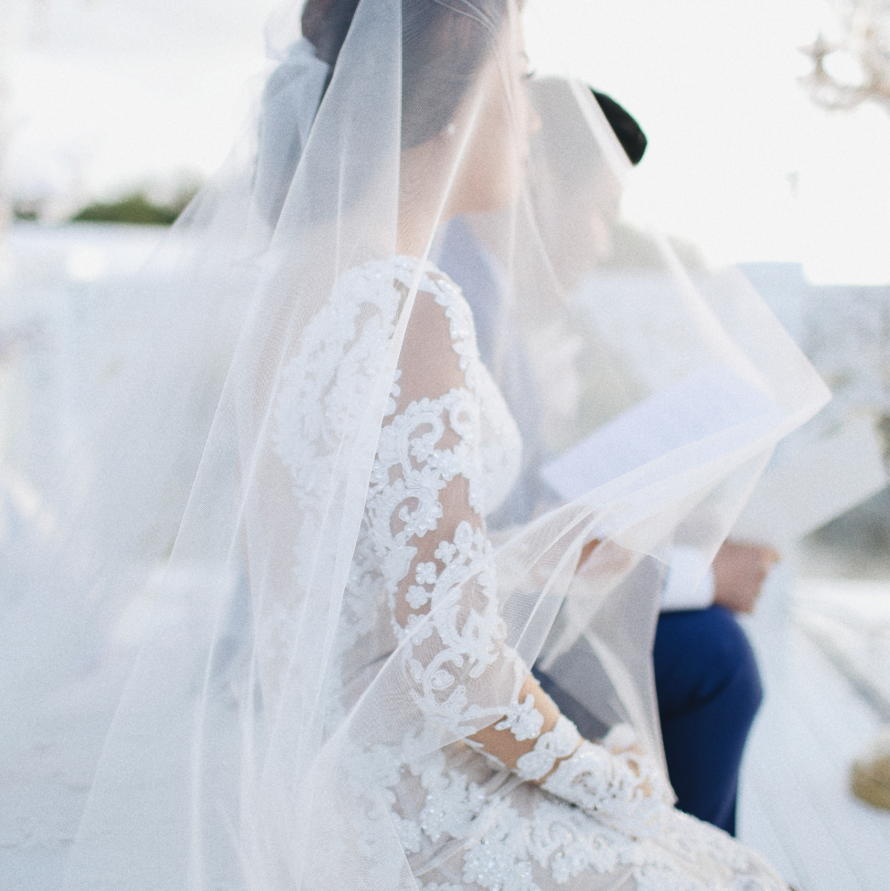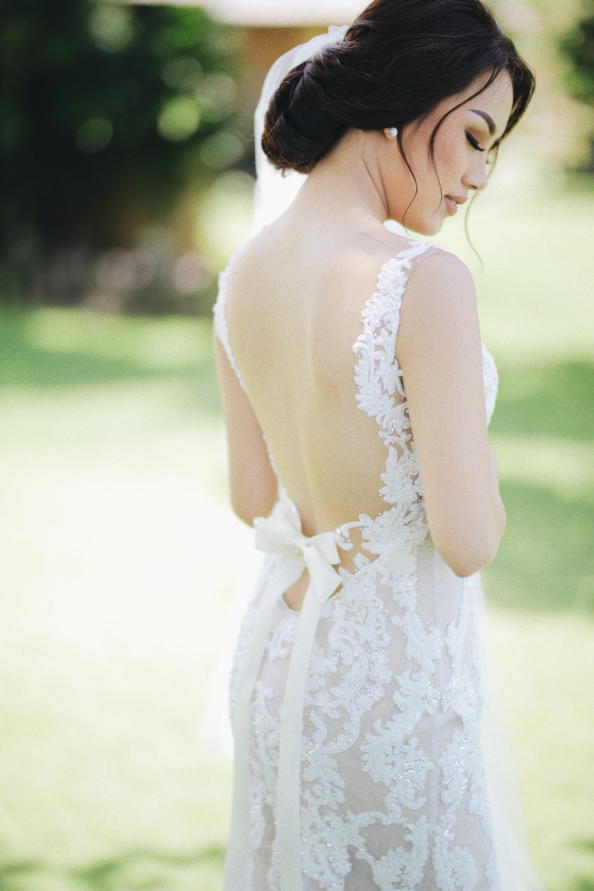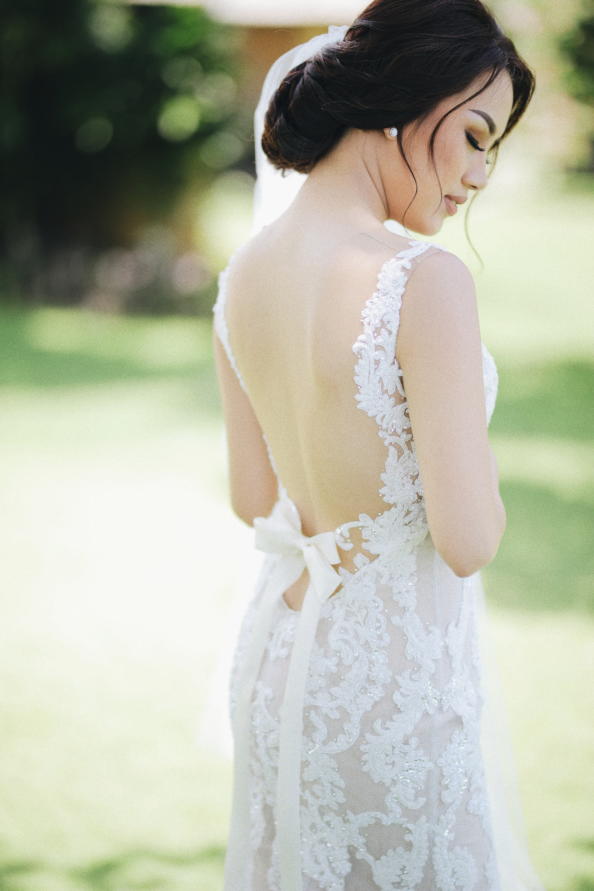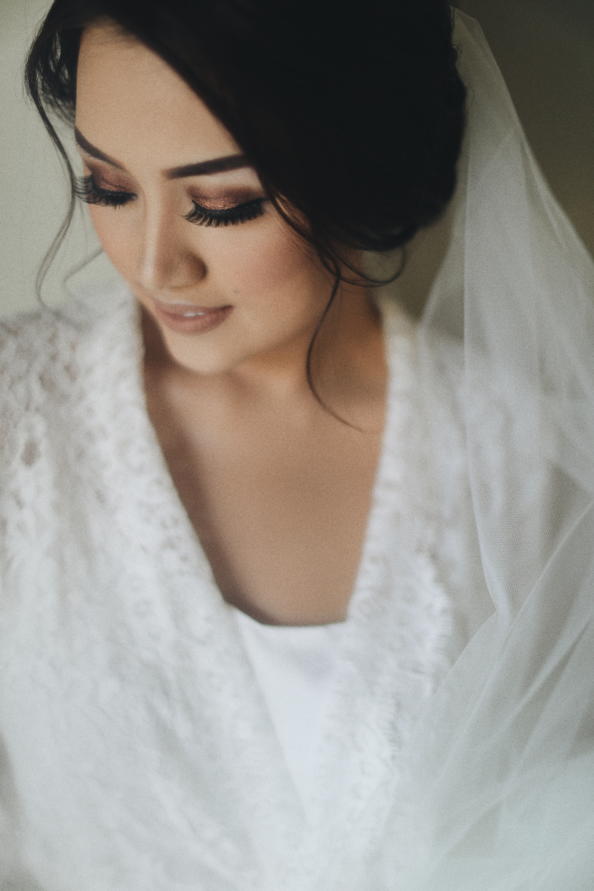 The couple first met when Theresia was 17 at her best friend's 17th birthday party, but they only got together 2 years after meeting each other. Their love budded and bloomed and finally as they were away on an island with mutual friends, Robert popped the big question.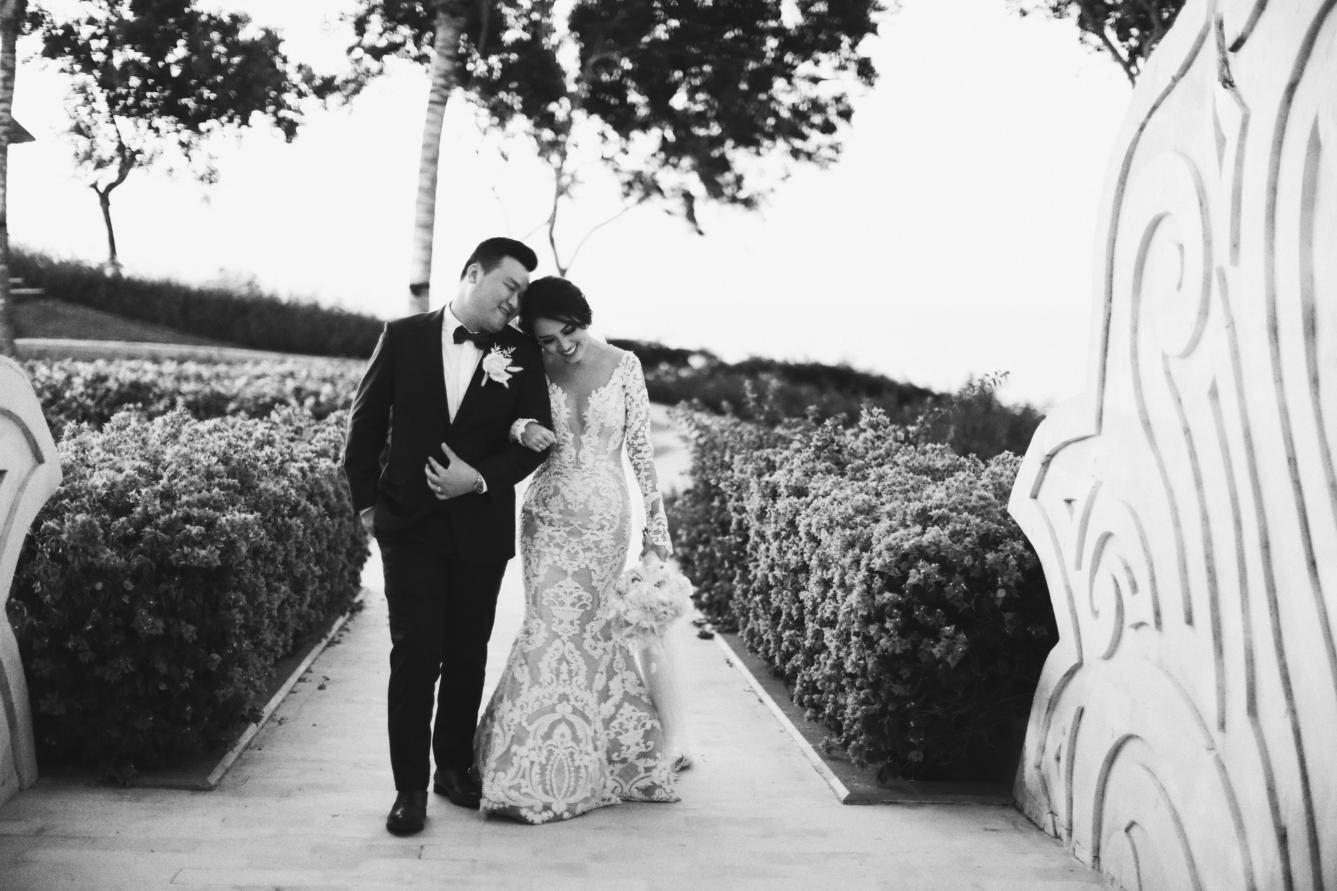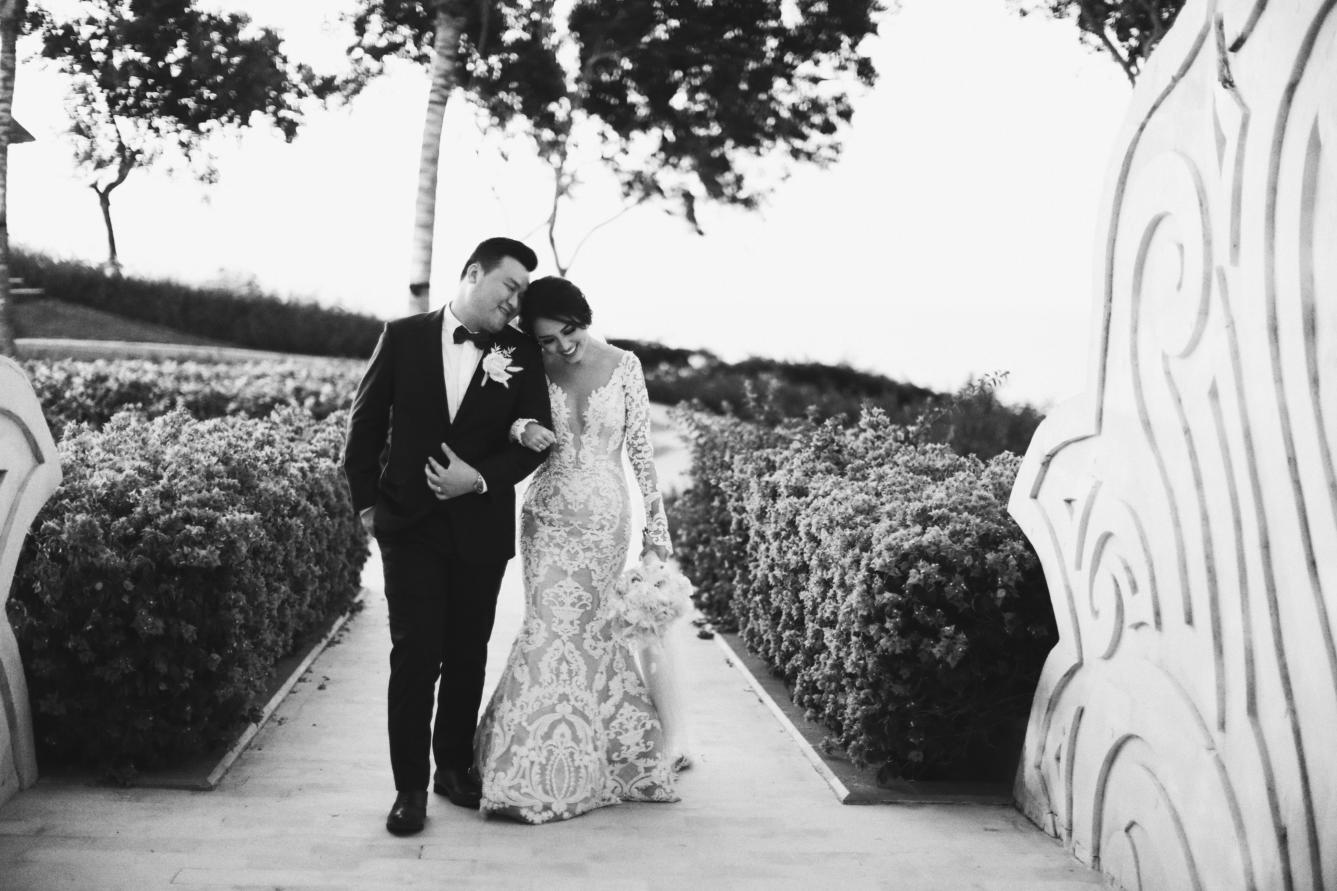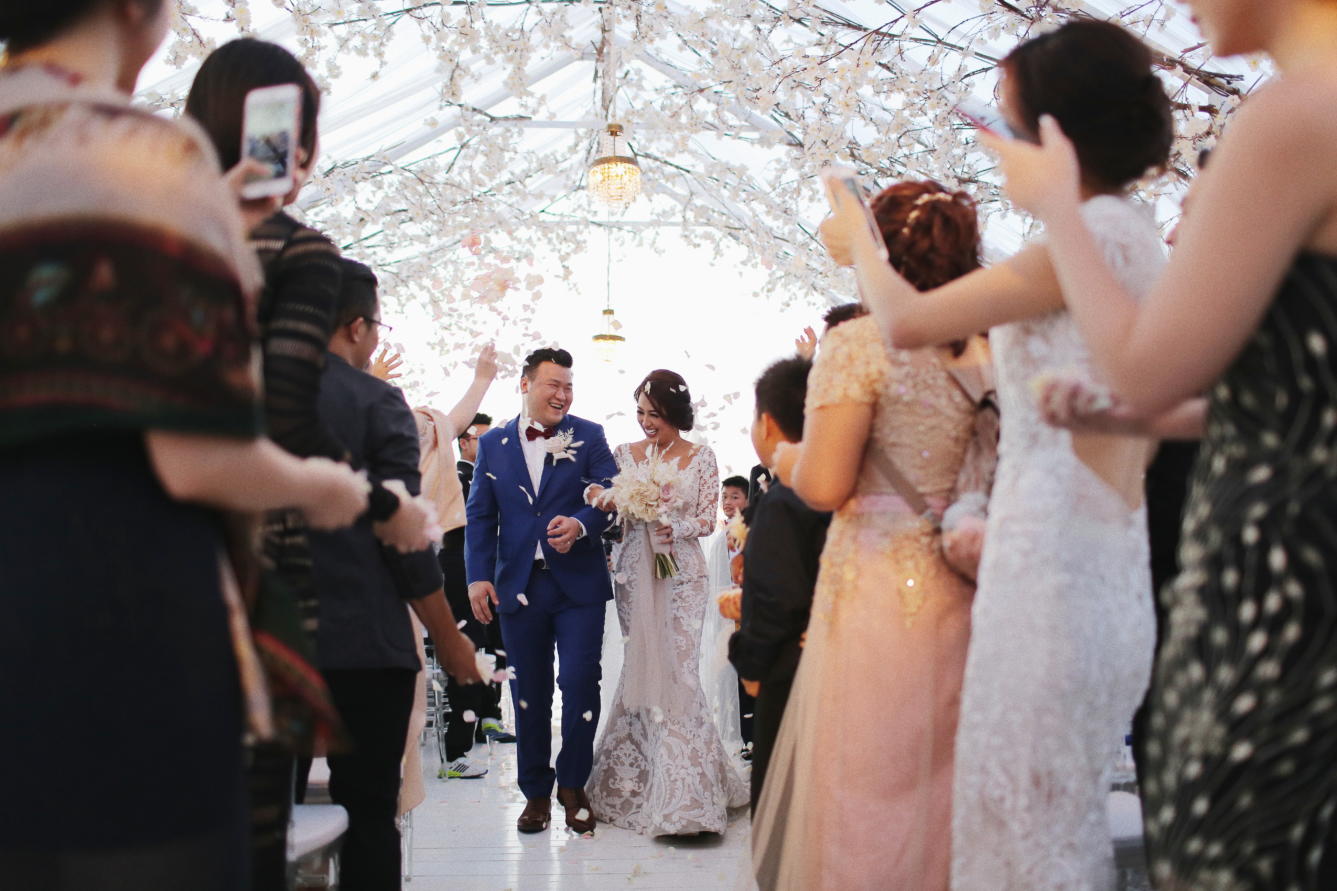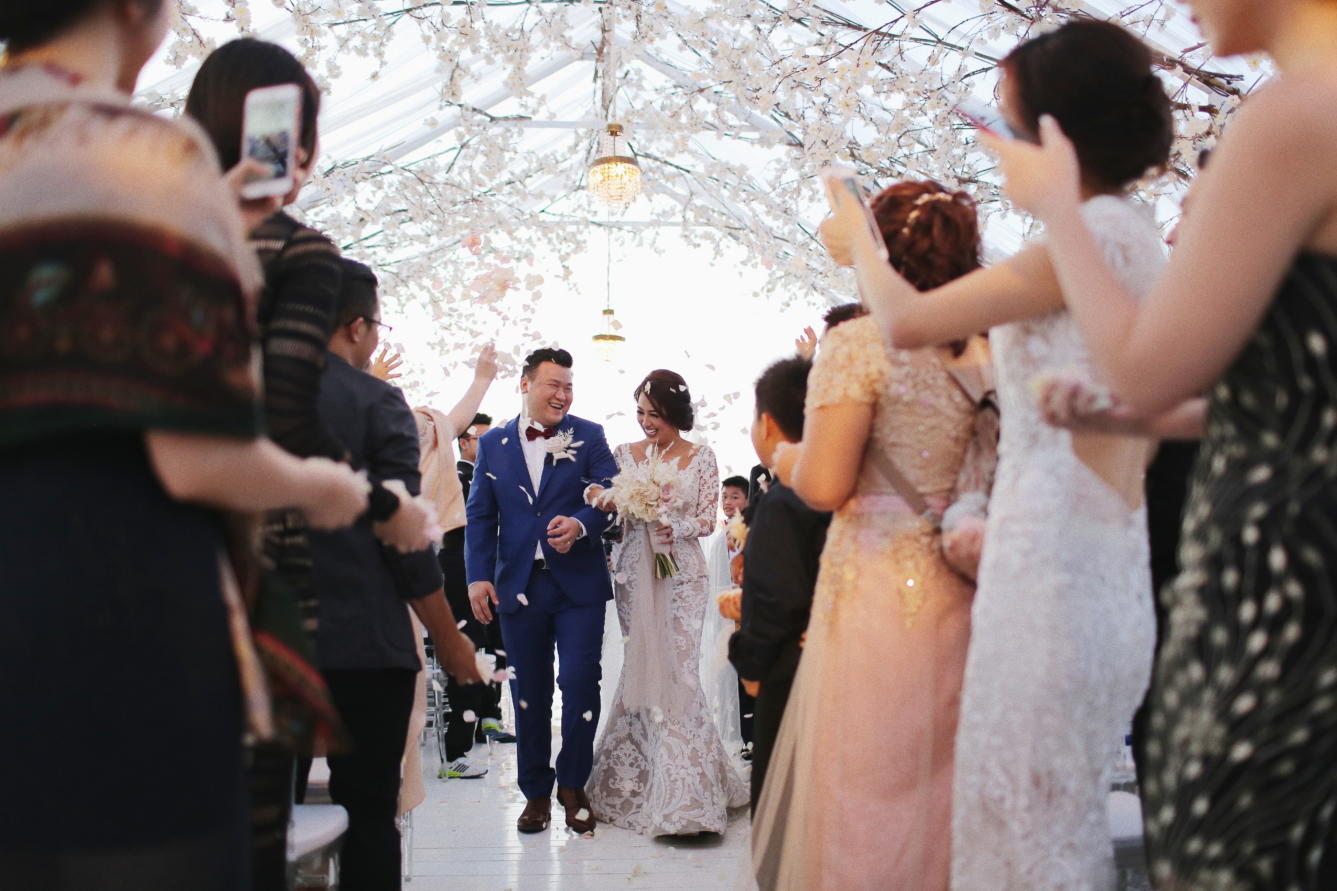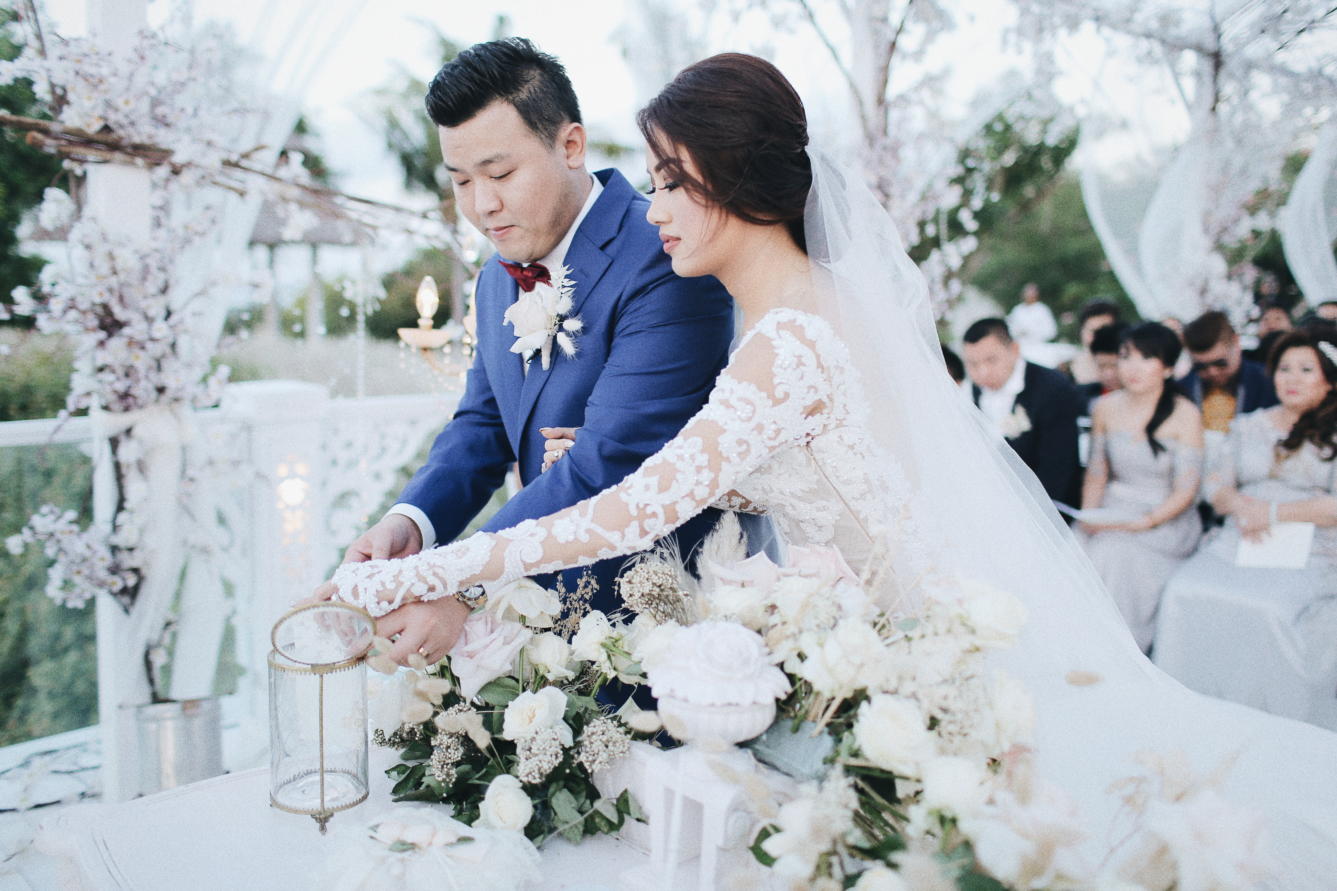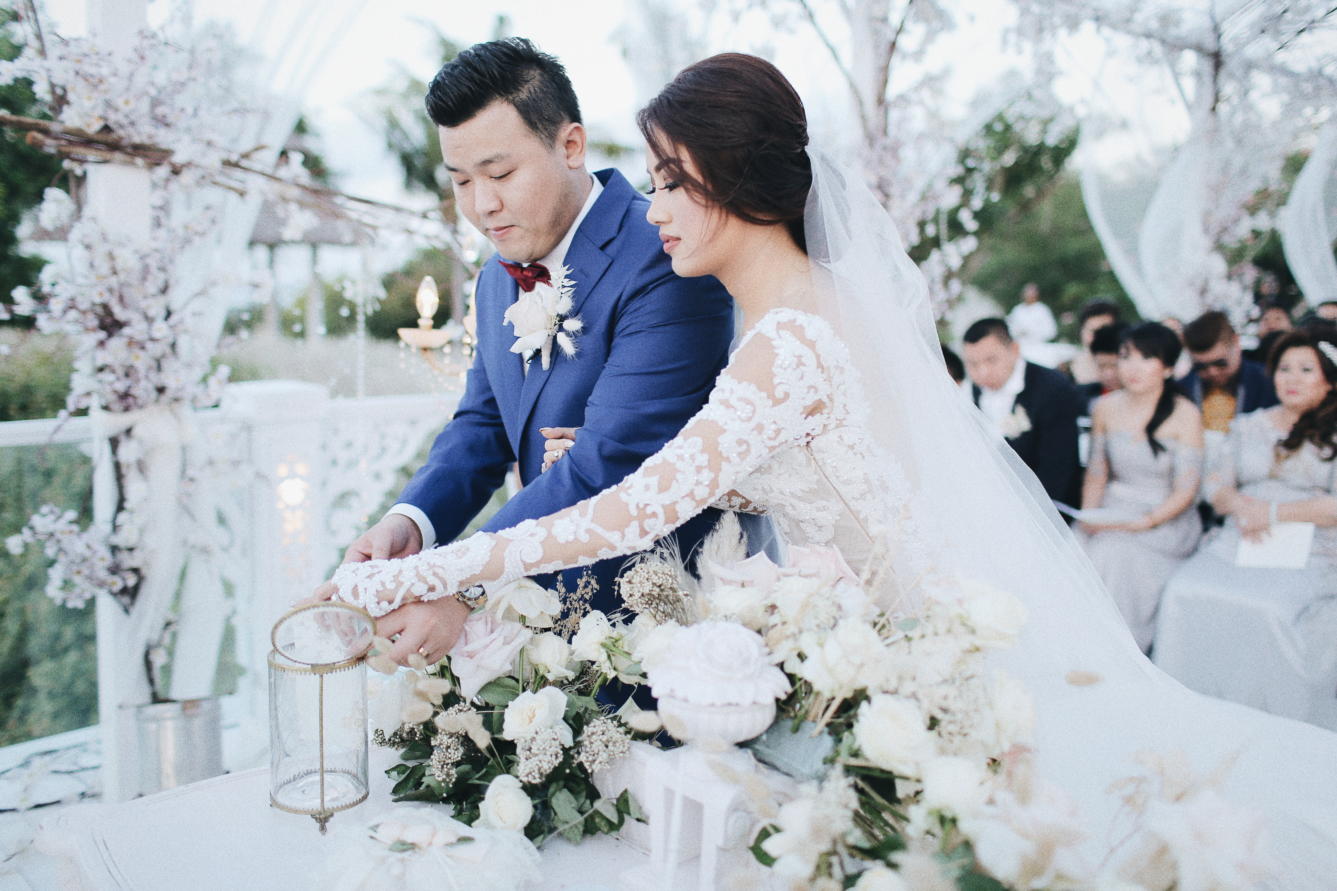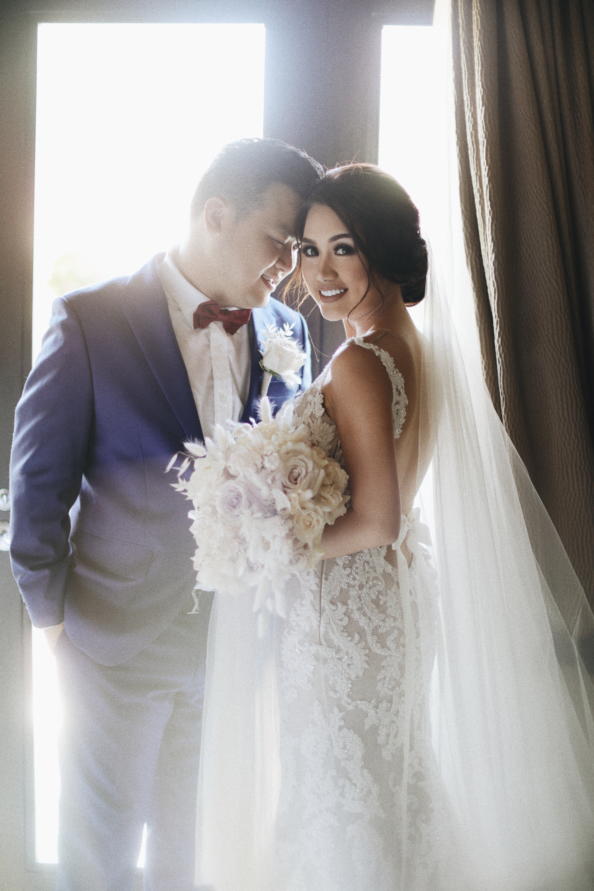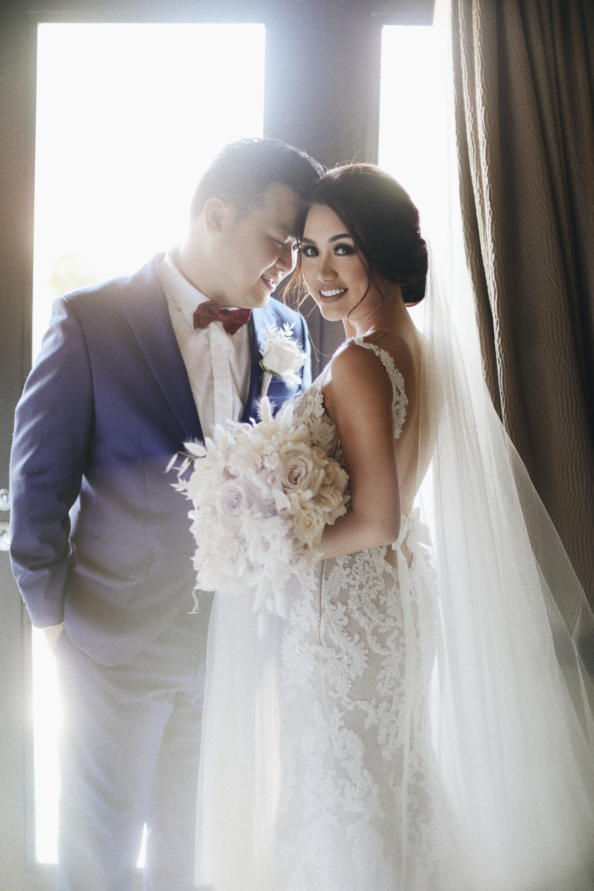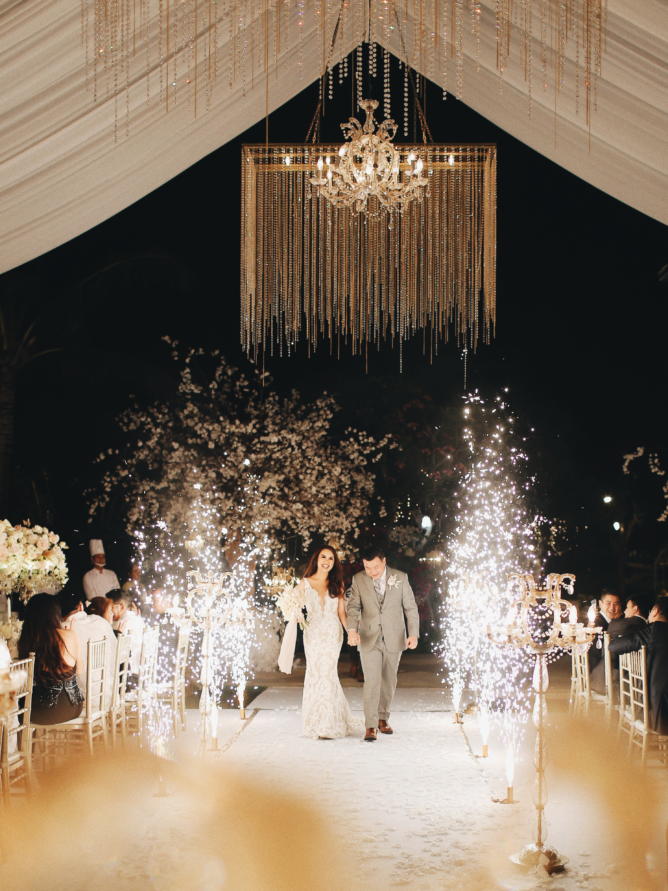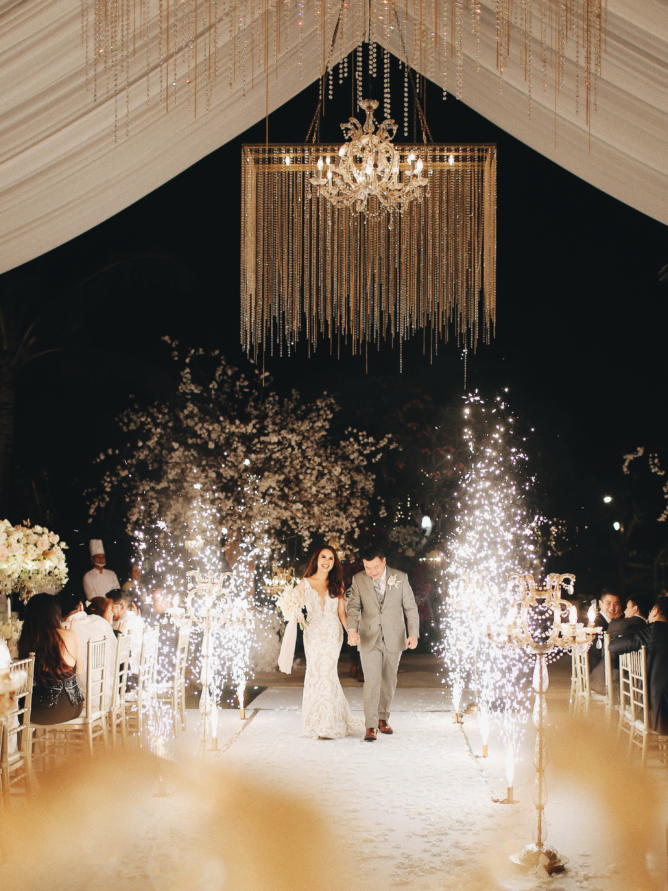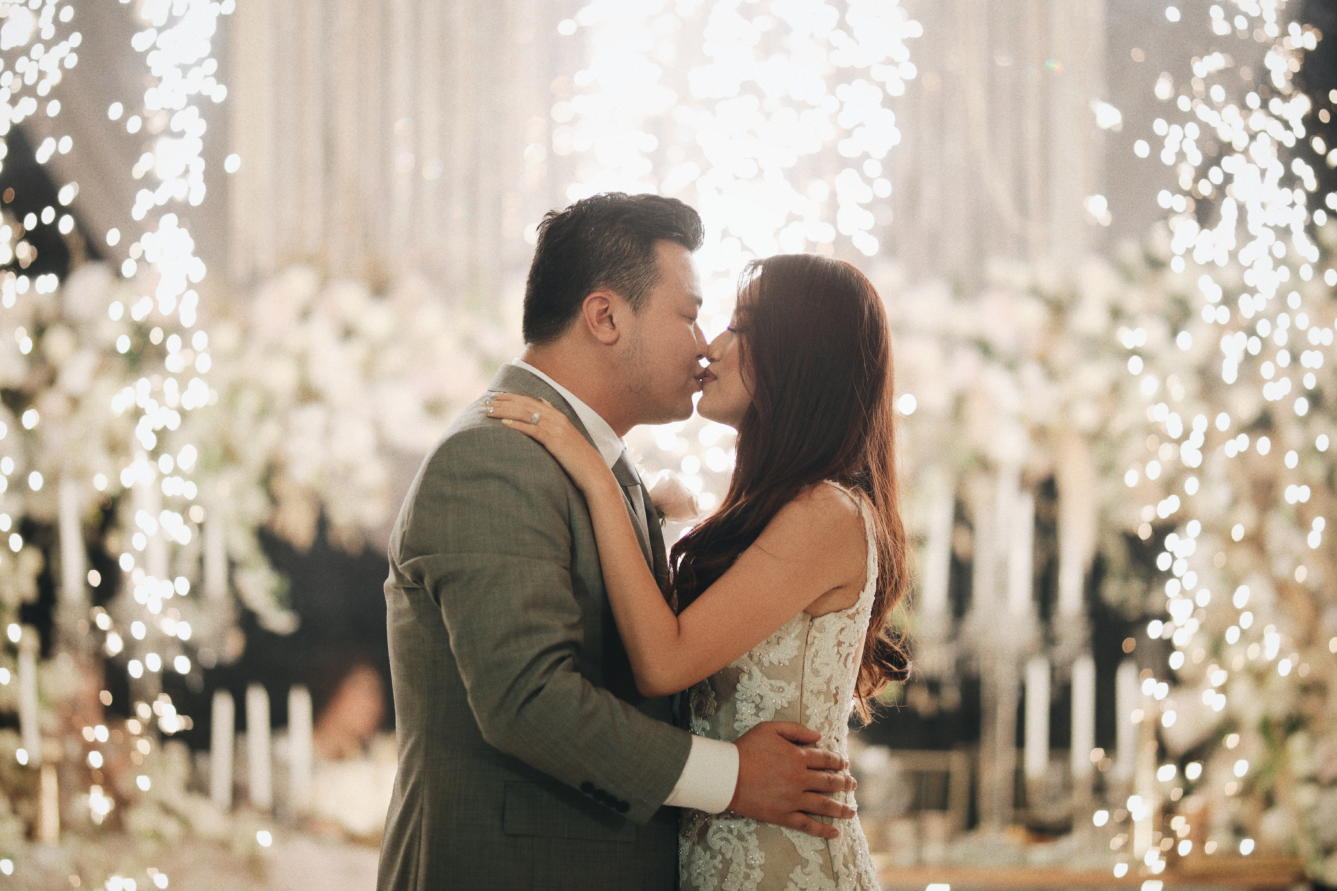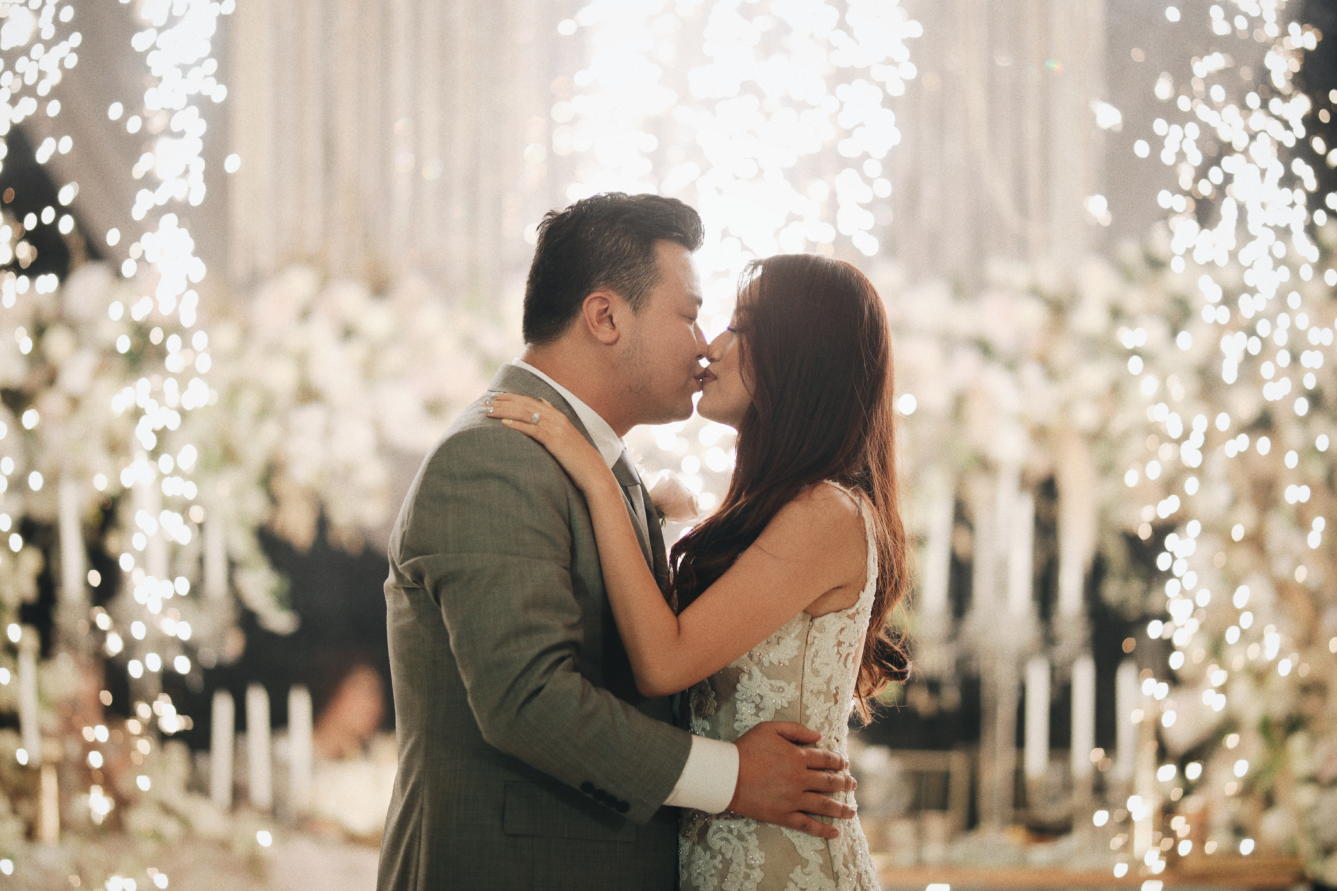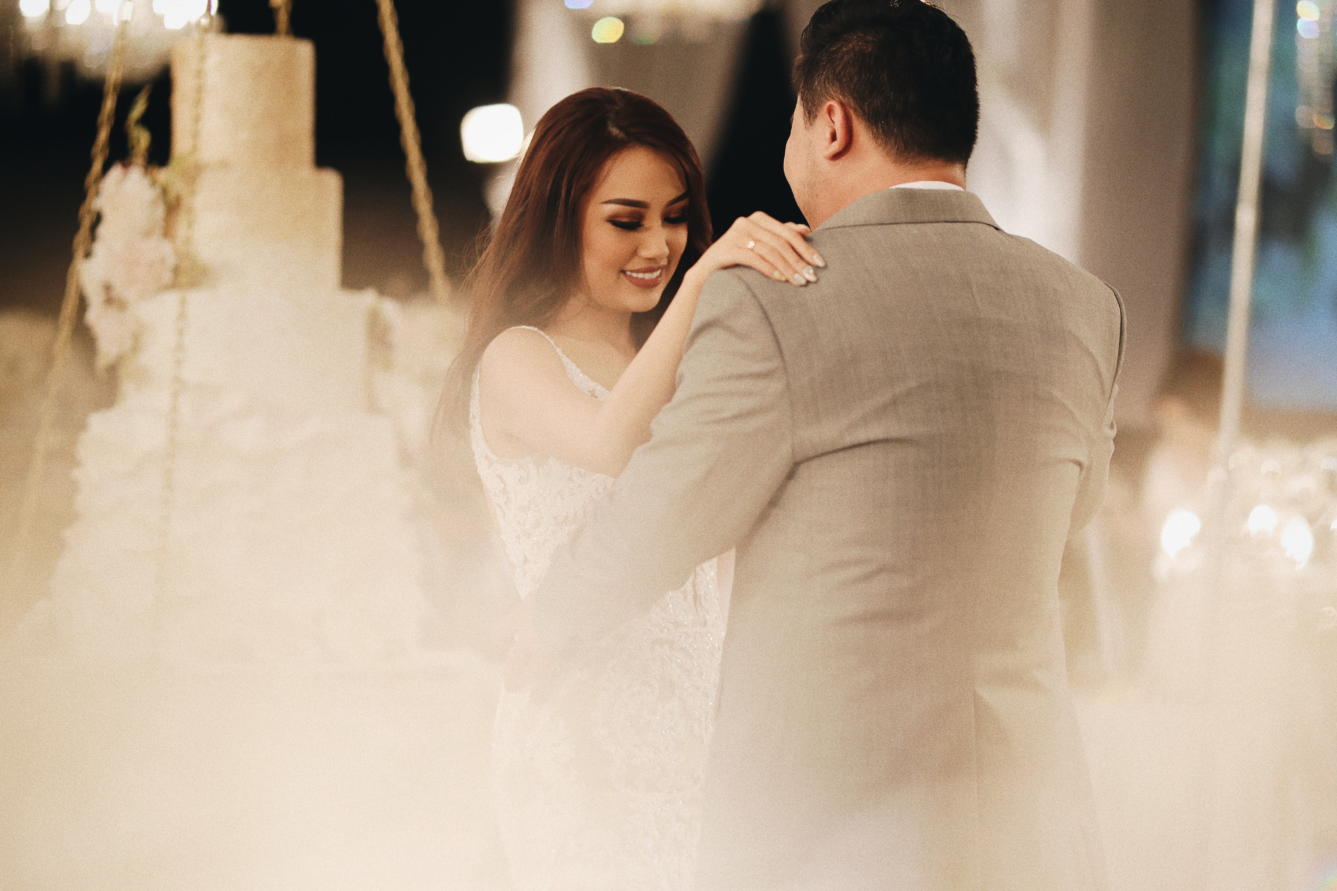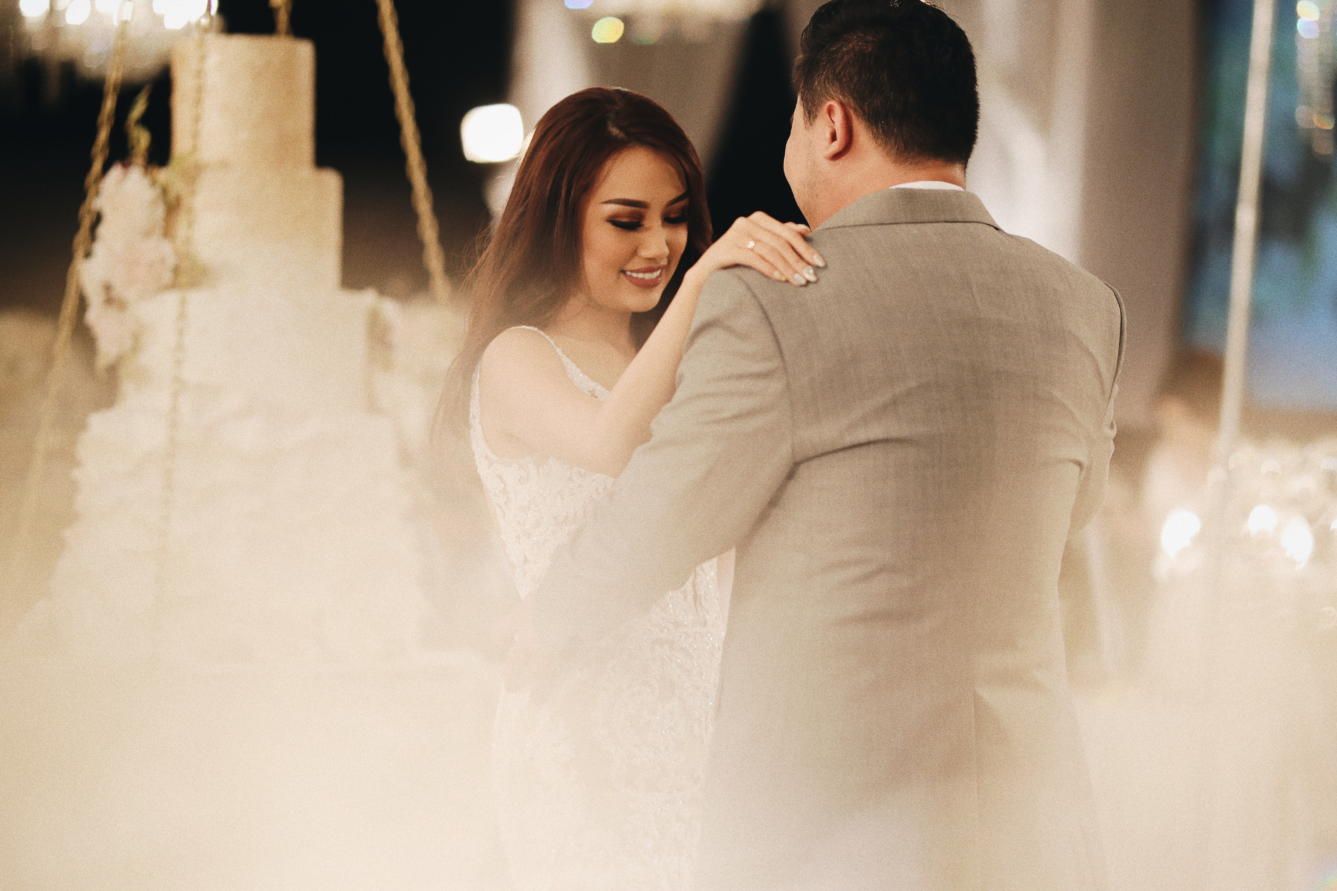 "If you want to know only one thing I absolutely loved about the wedding, I don't think I could tell you. I loved everything about the wedding: the dress, the makeup, the decorations, and of course, the amazing venue. Everything was just perfect for Robert and me," said Theresia when we asked what her favourite part of the wedding was.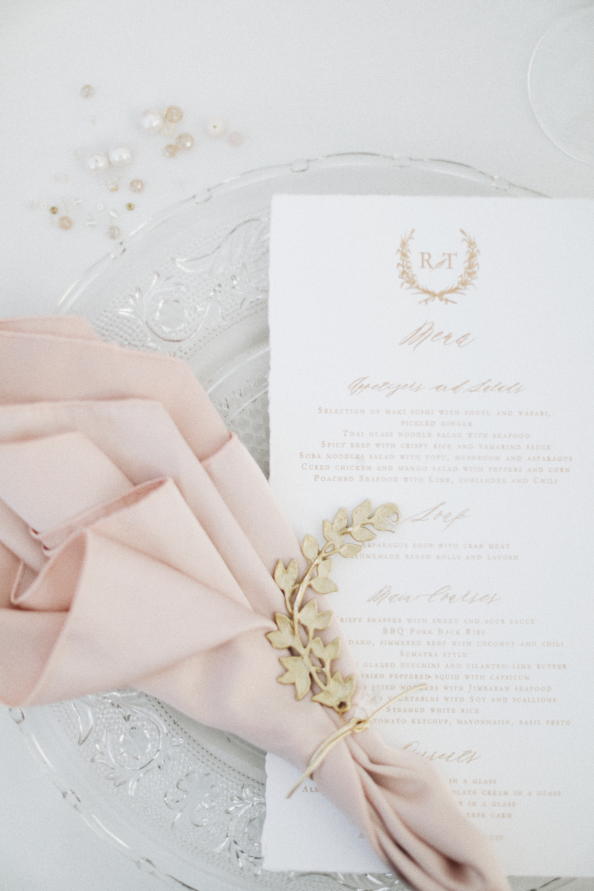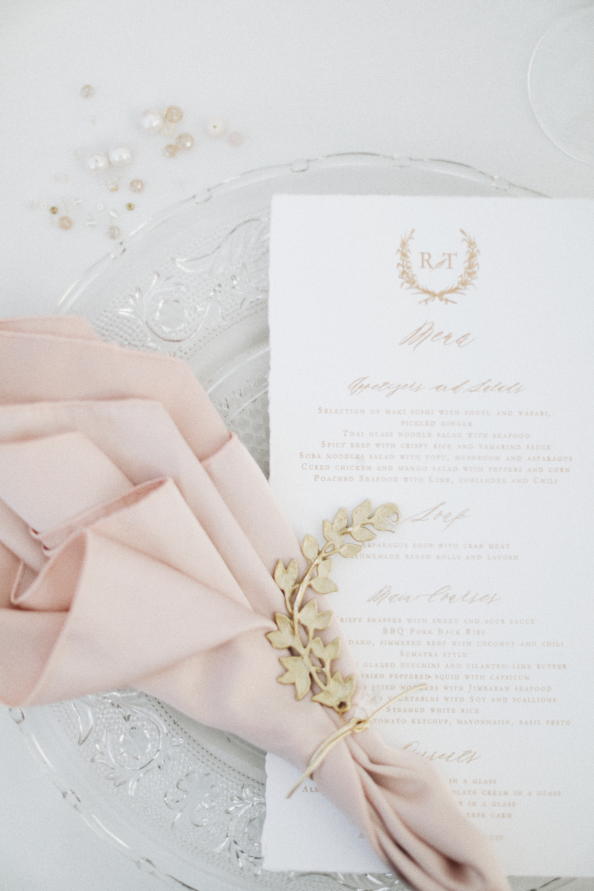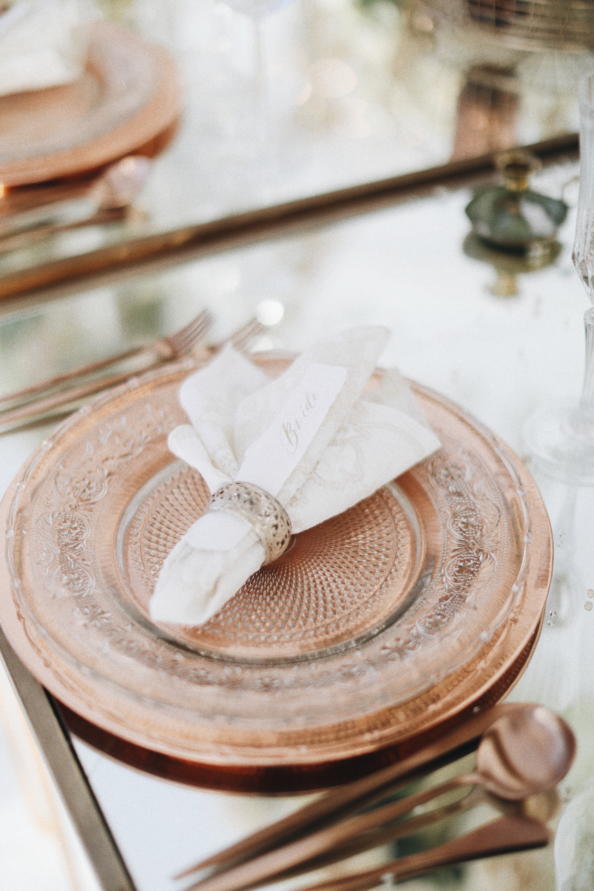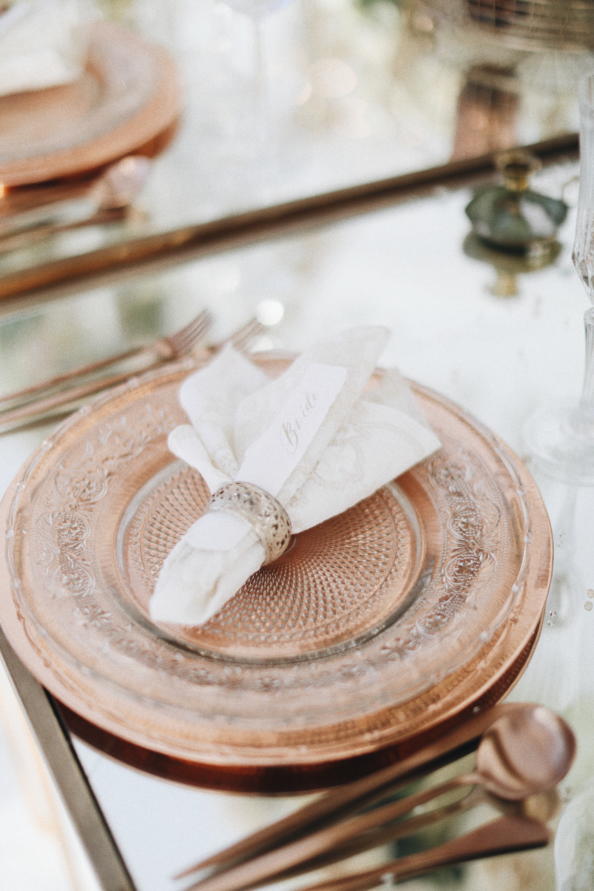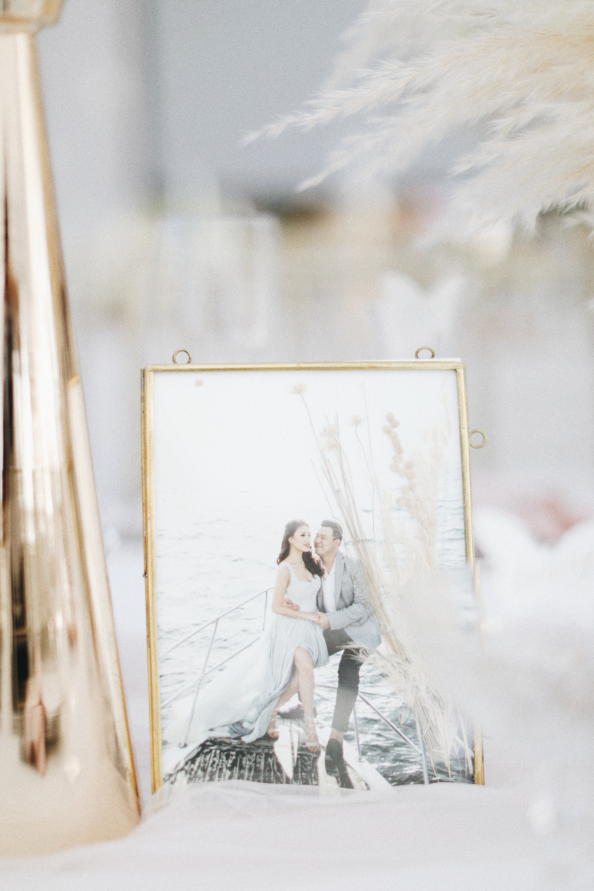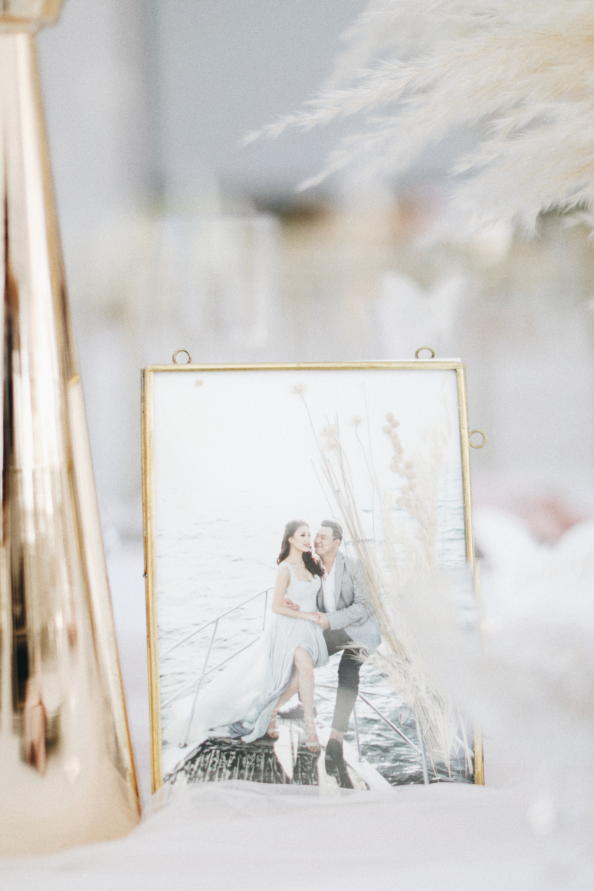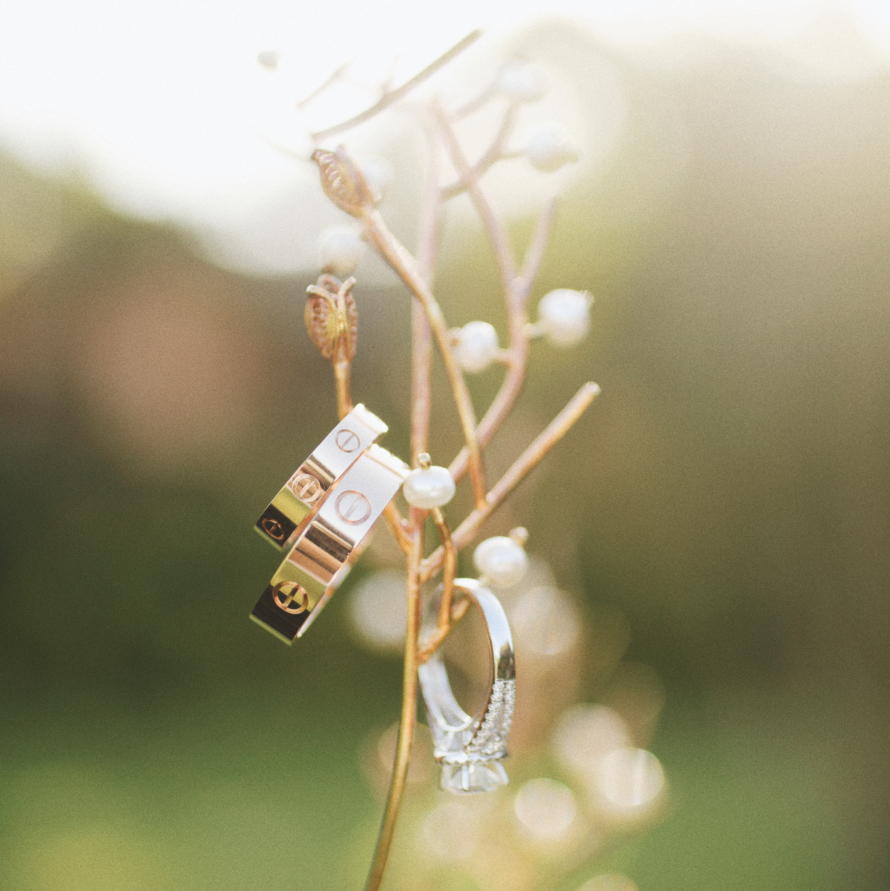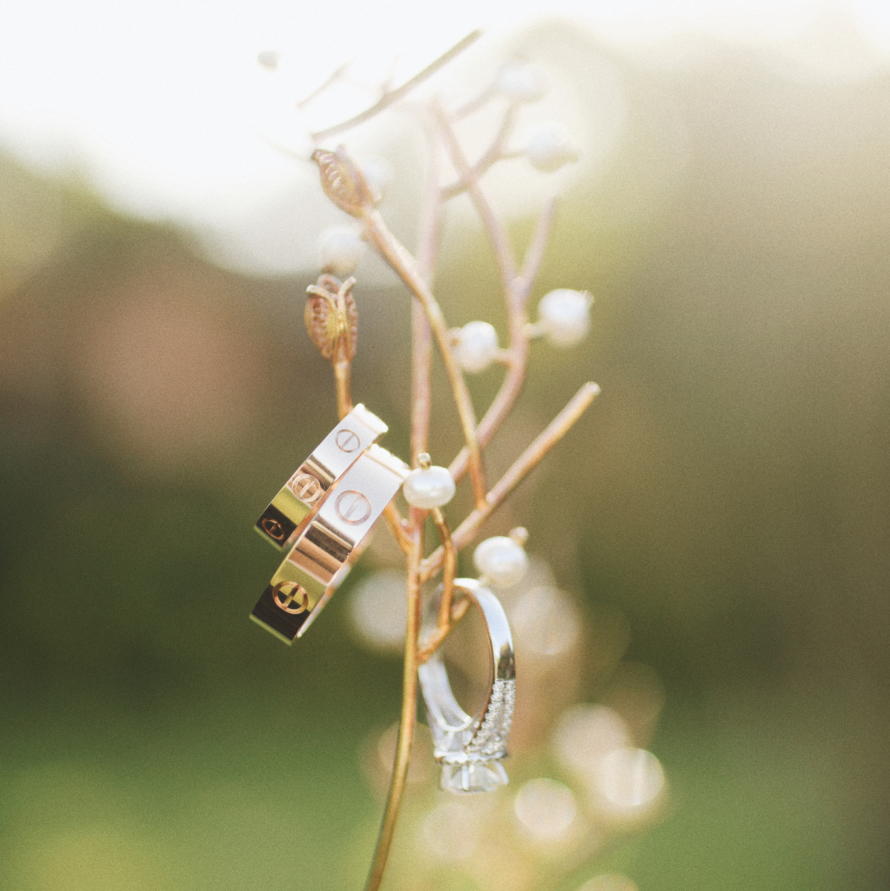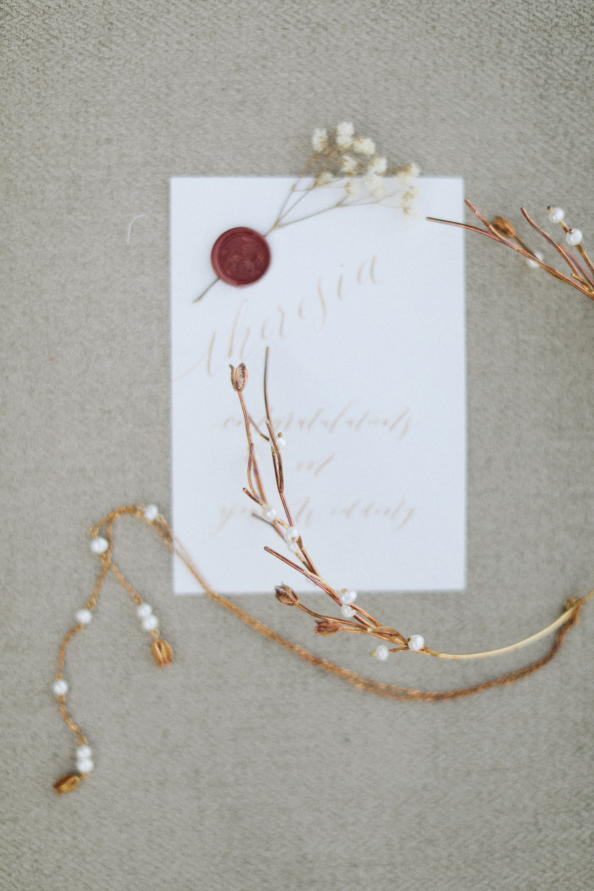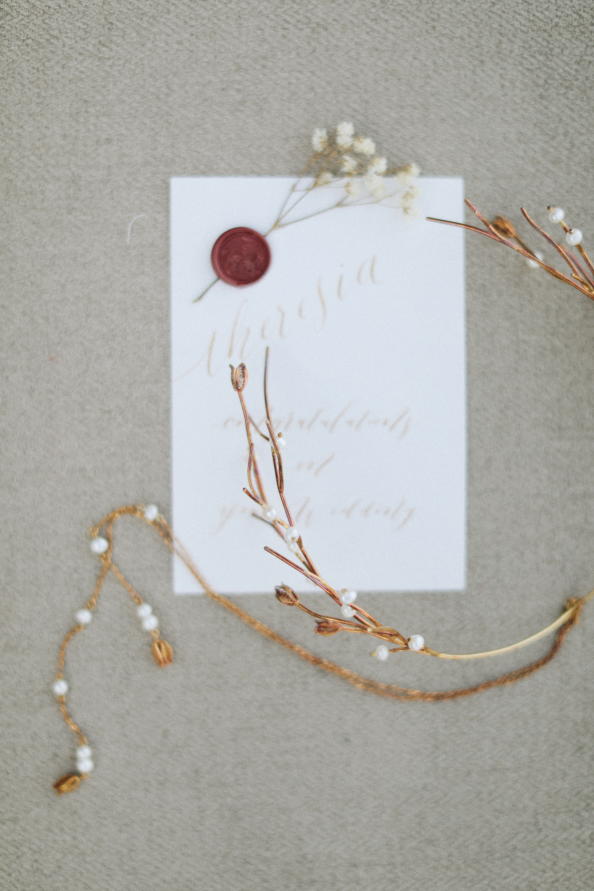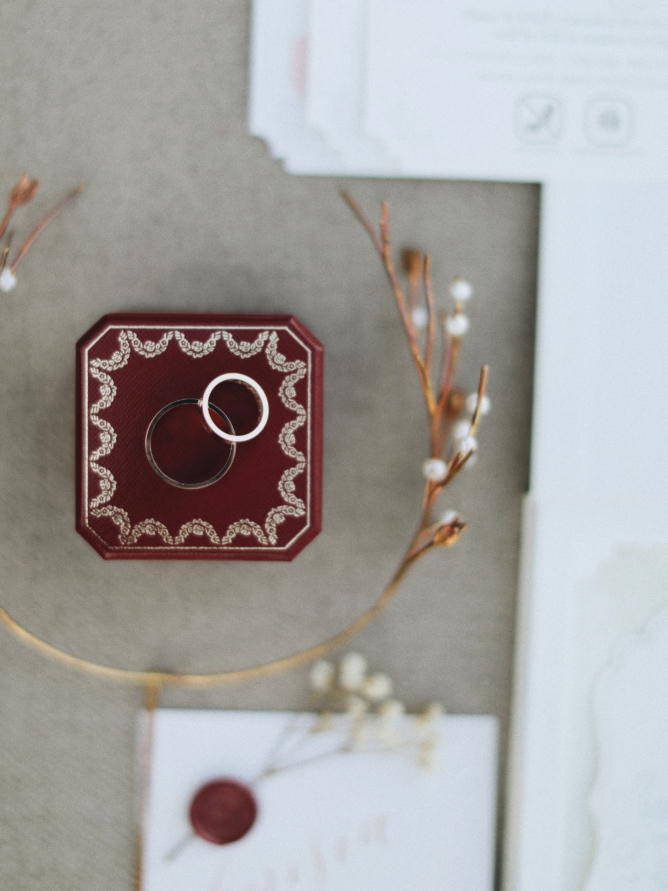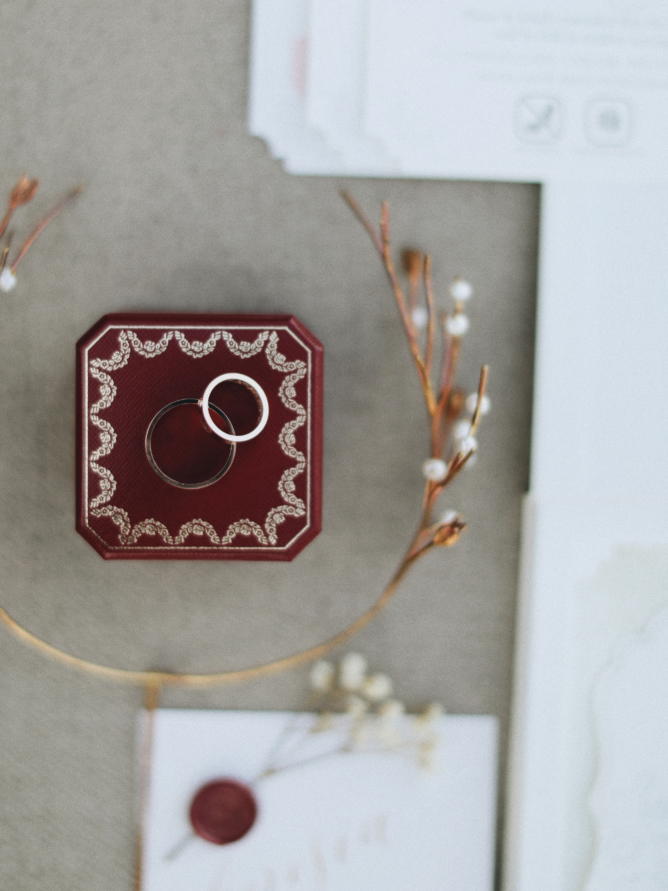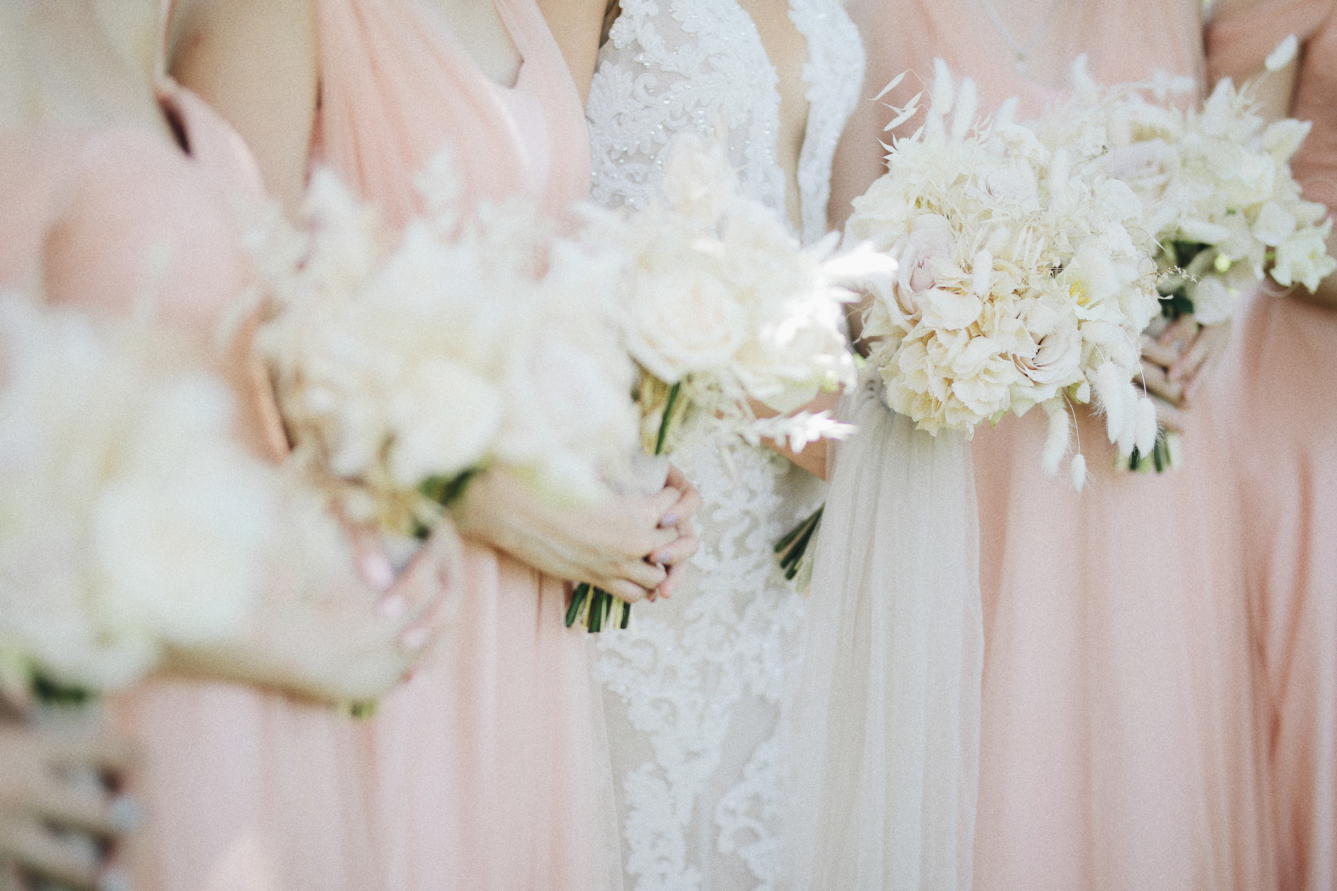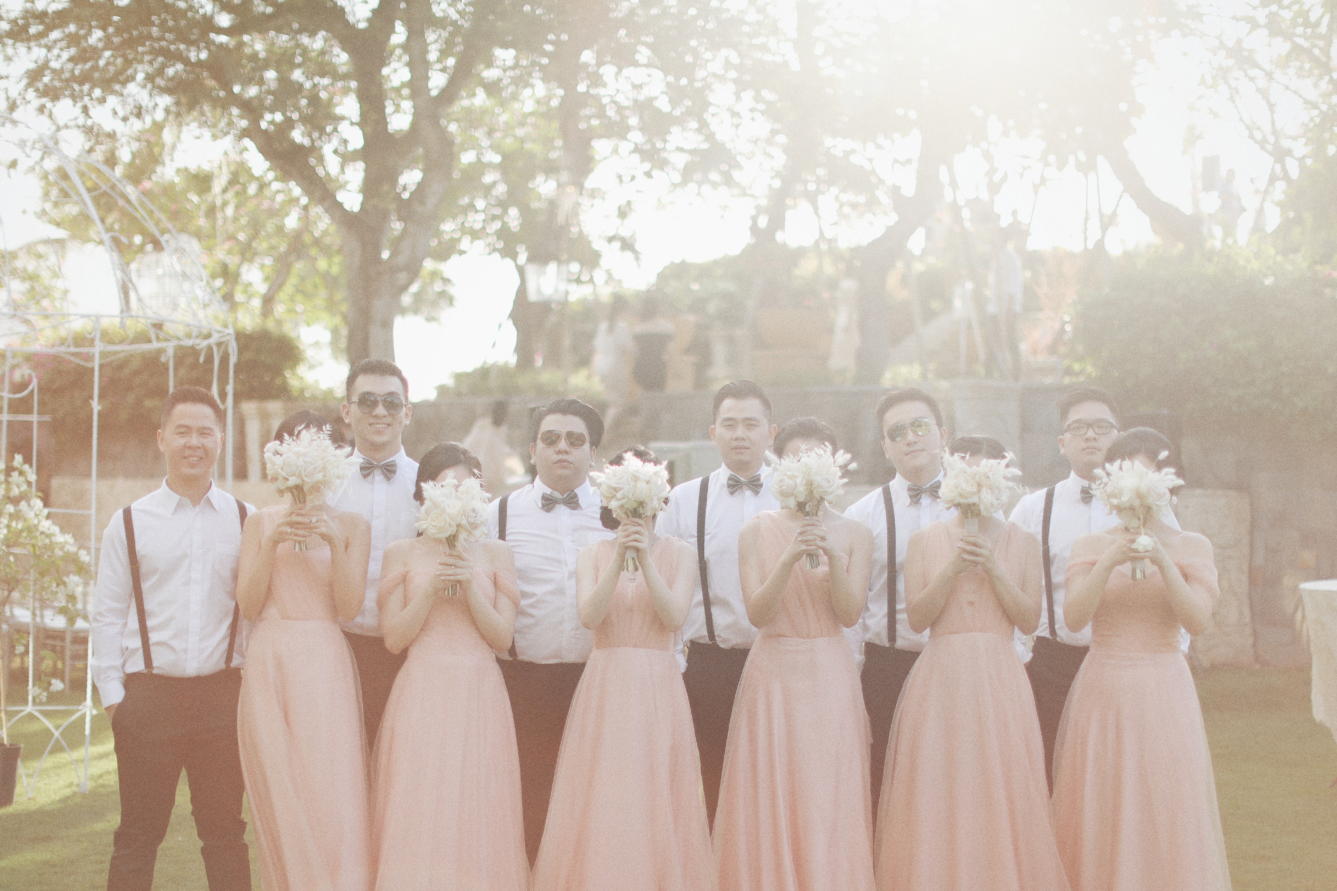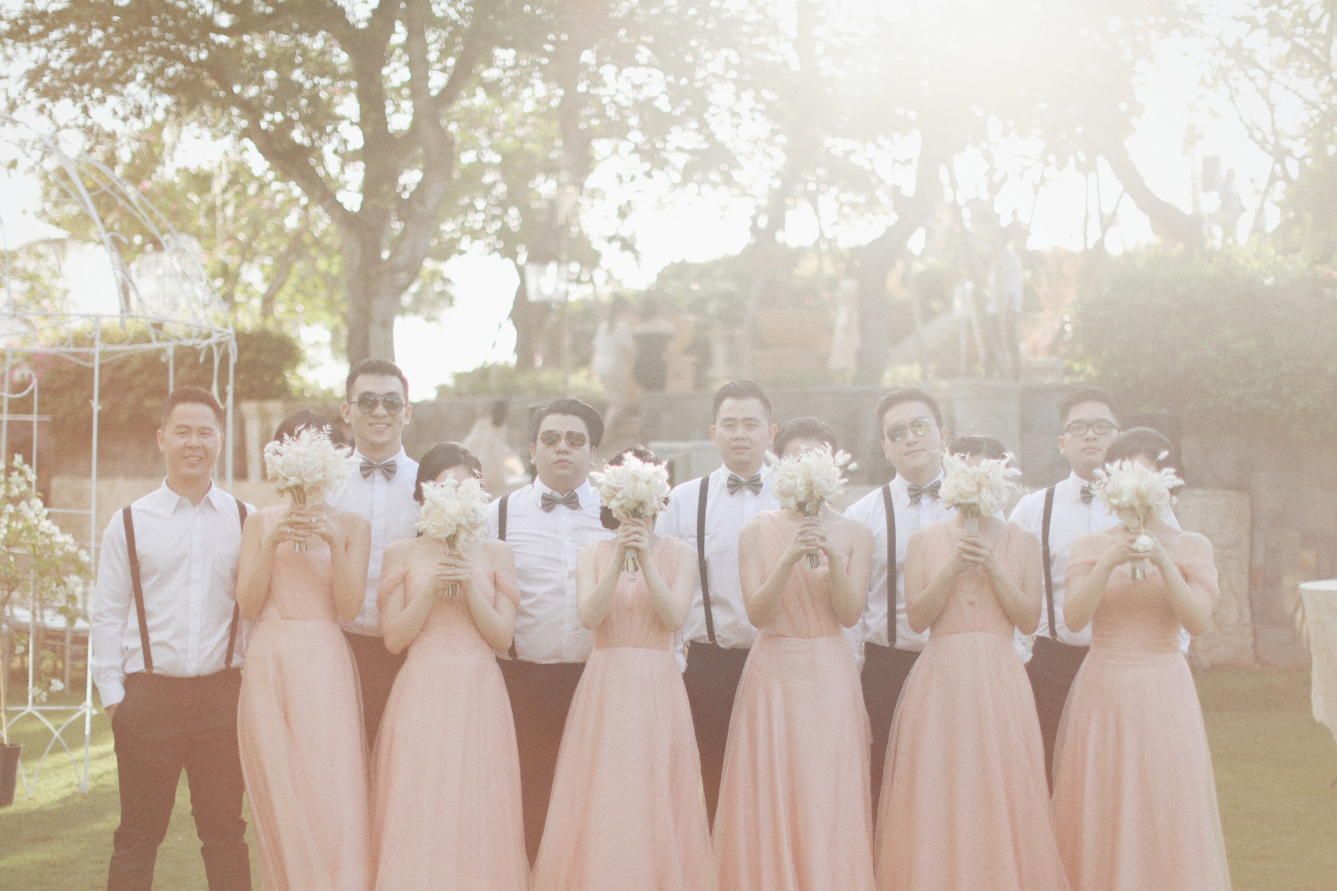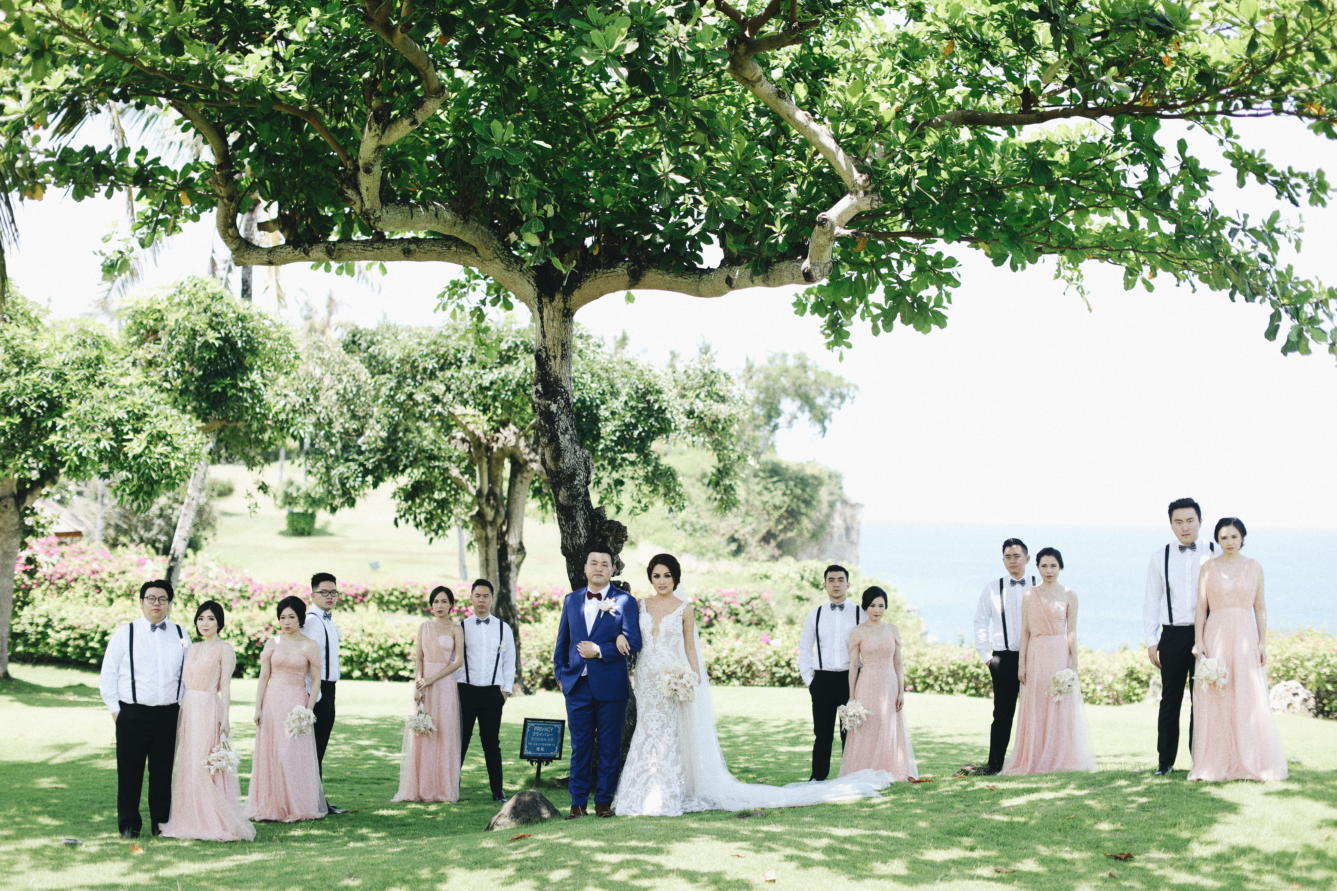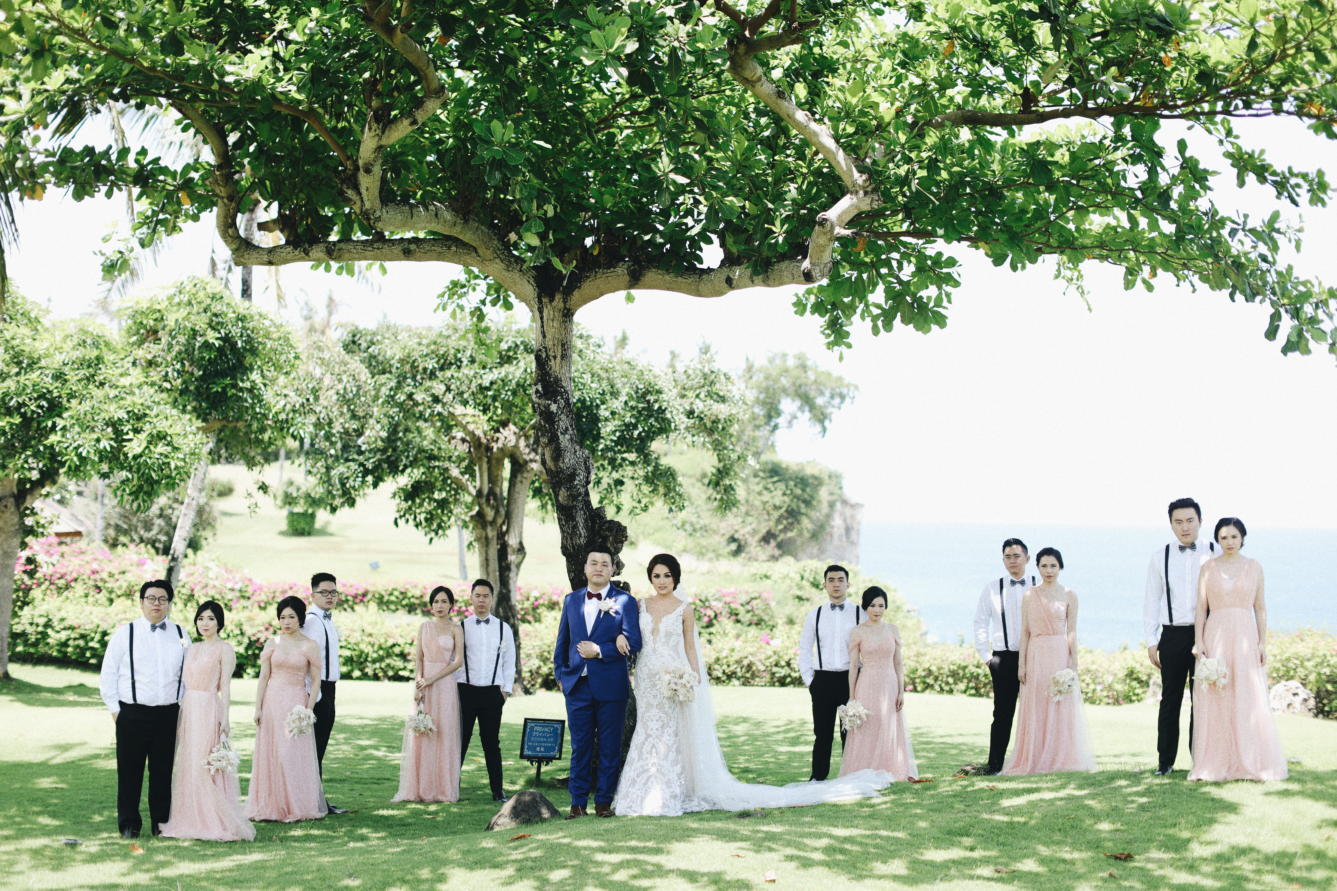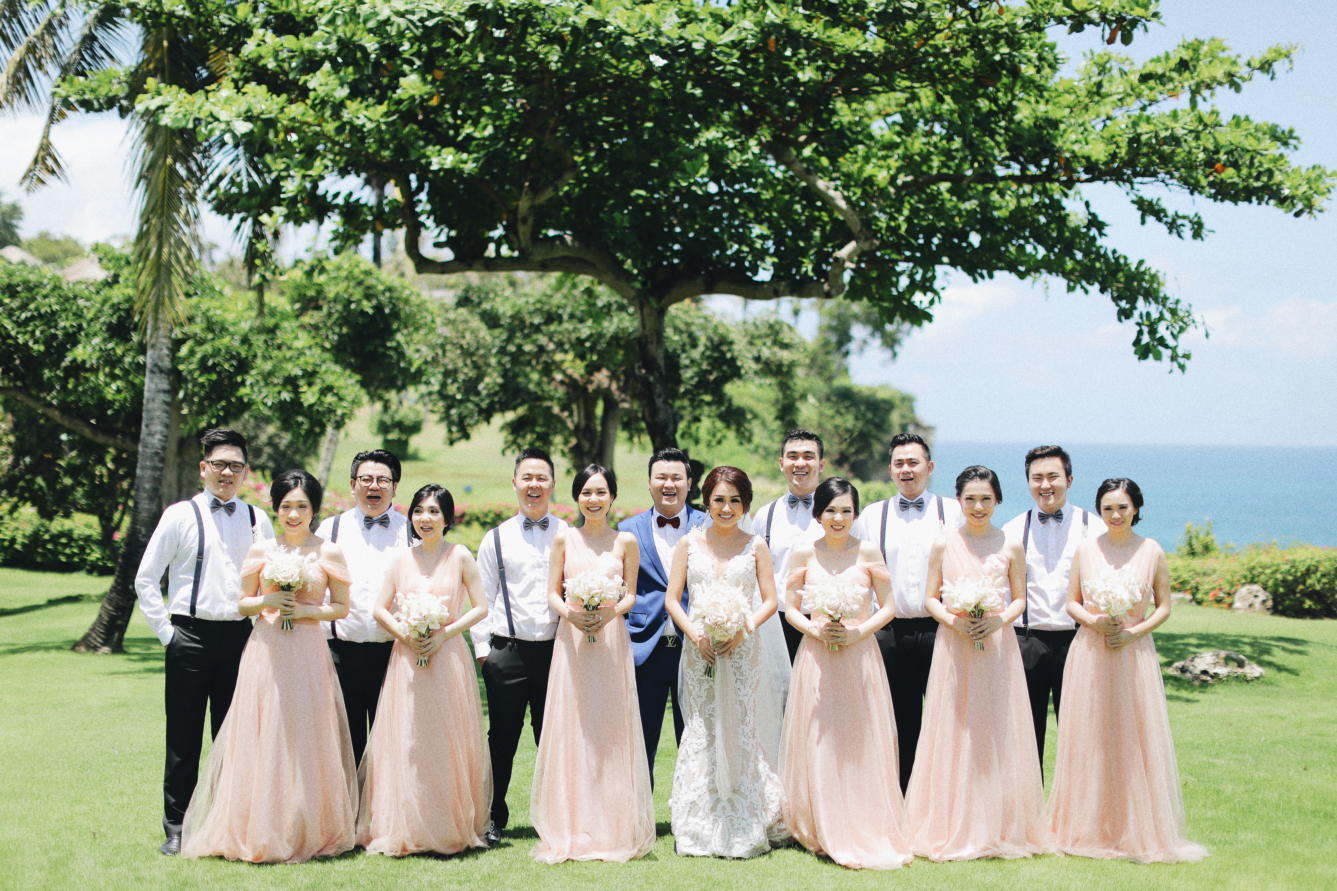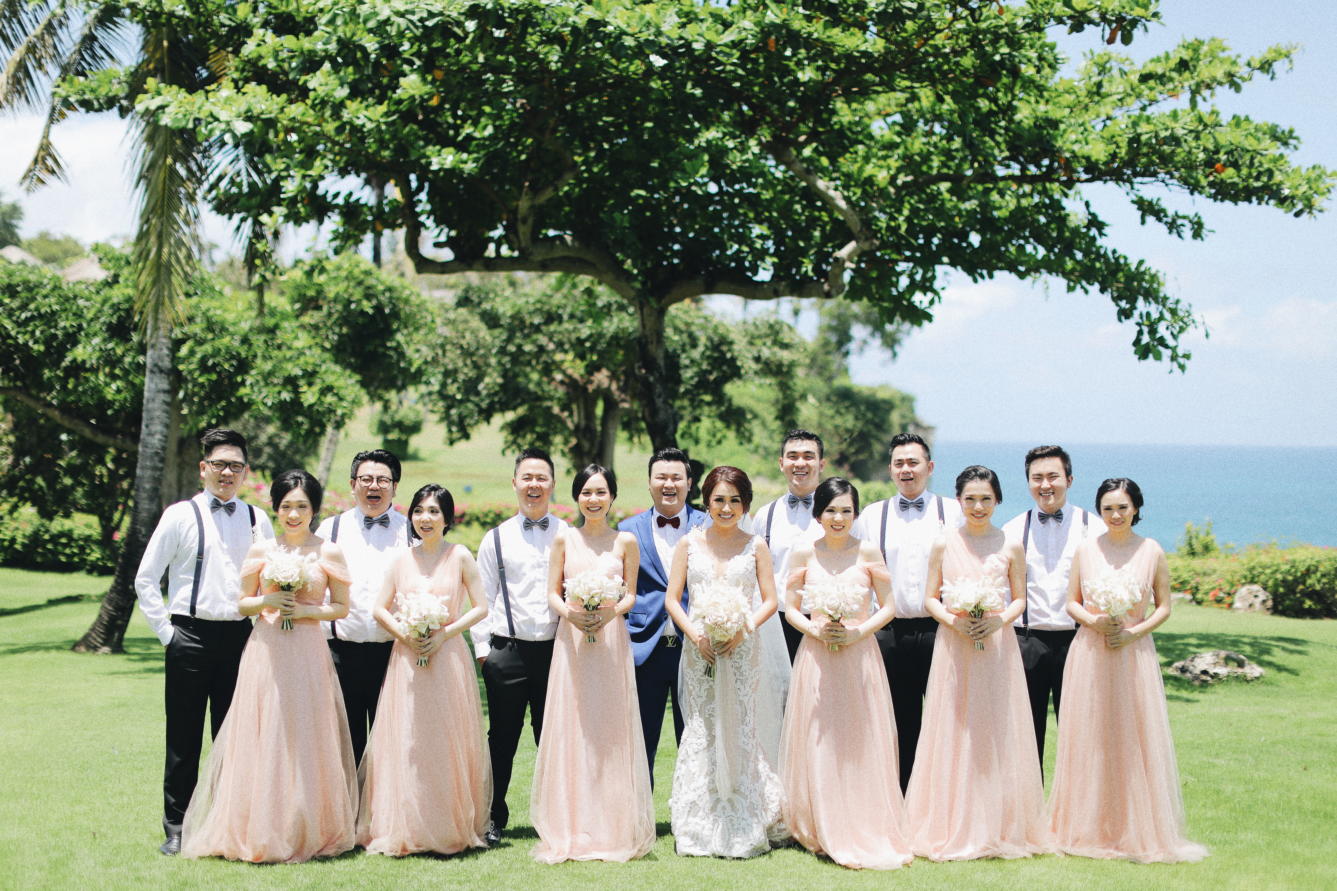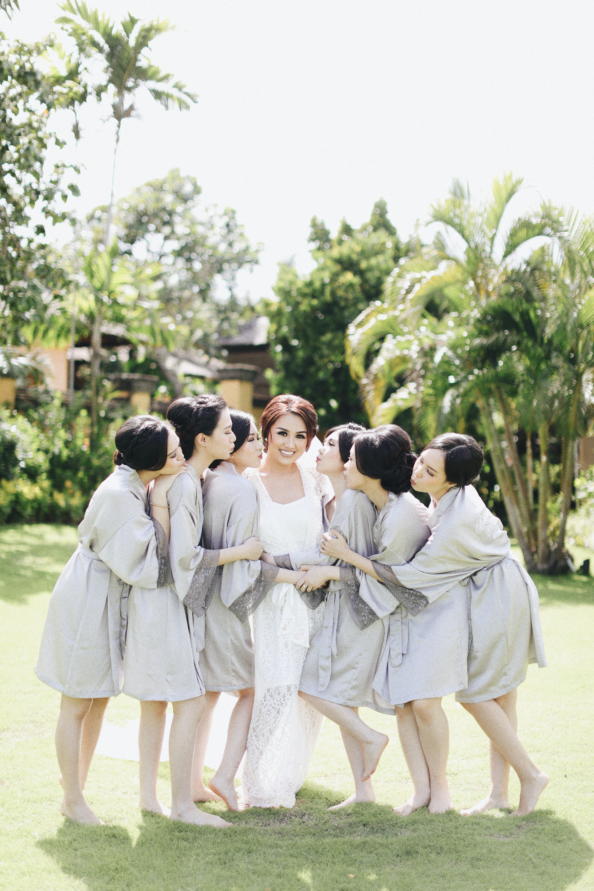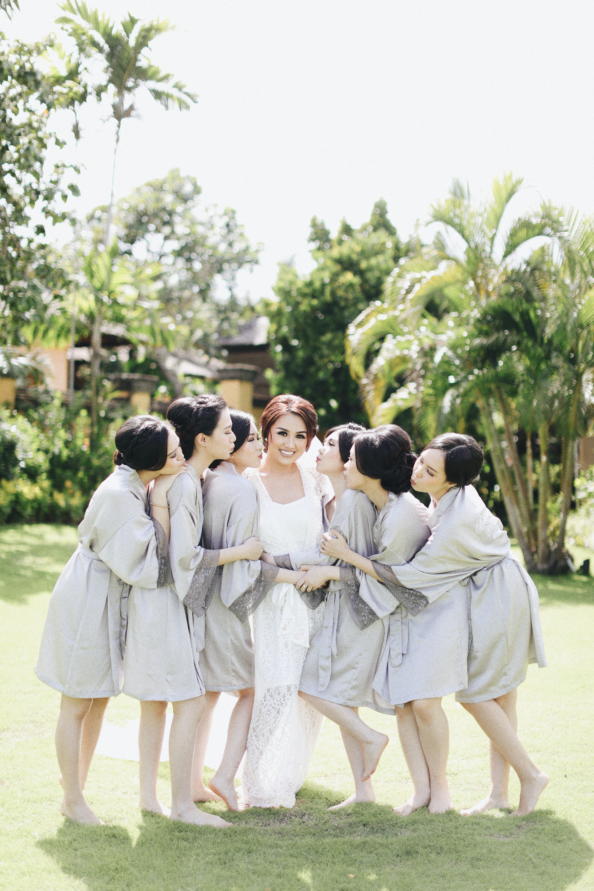 This wedding will leave us inspired for a long time to come. Congratulations to Robert and Theresia!
The Dream Team
Photographer: Axioo
Wedding Planner: Kenisha Wo
Decoration: Tearose Wedding
Bride's Dress: Yefta Gunawan
Bride's Shoes: Christian Louboutin
Groom's Suit: Agus Lim
Groom's Shoes: Mario Minardi
Rings: Cartier
Cake: Le Novelle