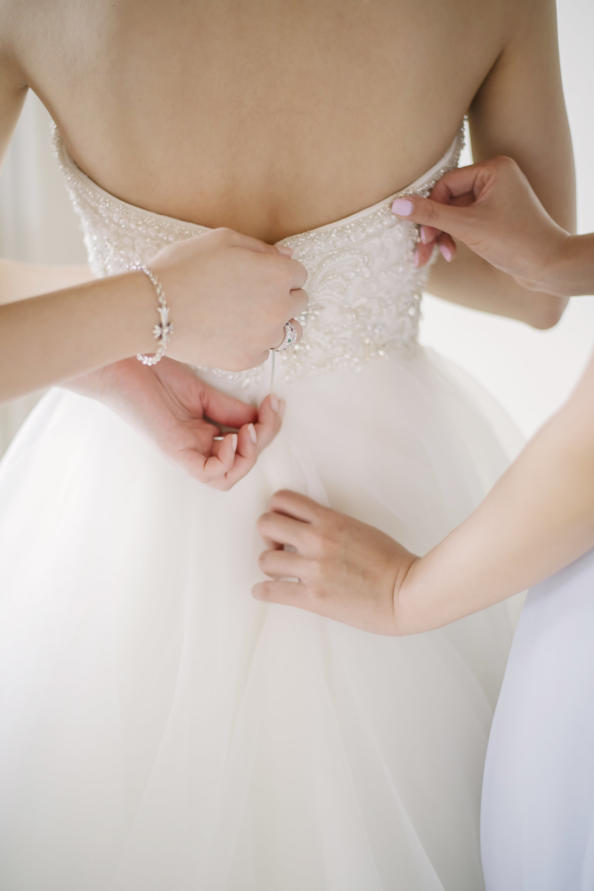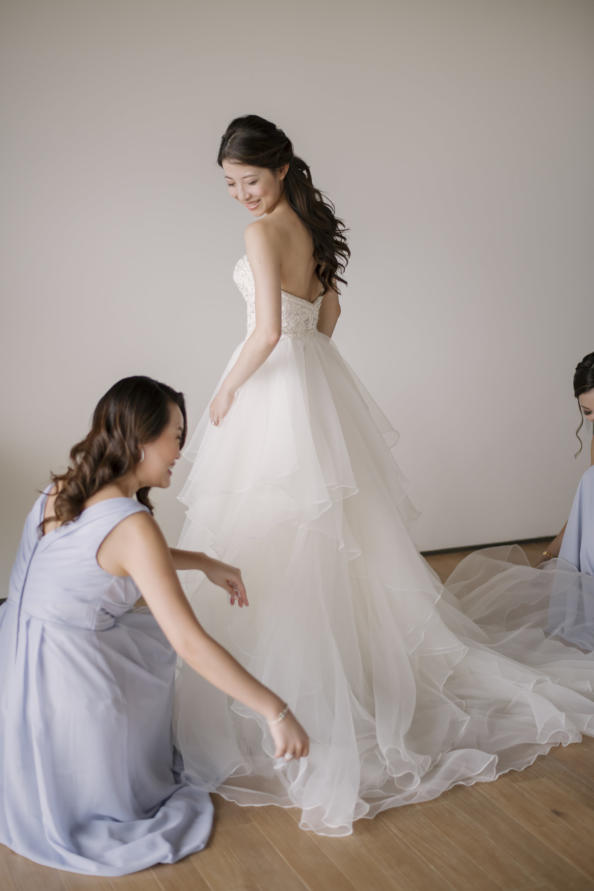 Cupid certainly played a role in how the newly minted Mr and Mrs Ngan met. They had both attended a birthday party on February 15, 2013, in Hong Kong where they are both based. Whilst serendipity had a role then, Sharon and Rick's choice for a romantic, blue and white wedding in Phuket was a purposeful decision they made together.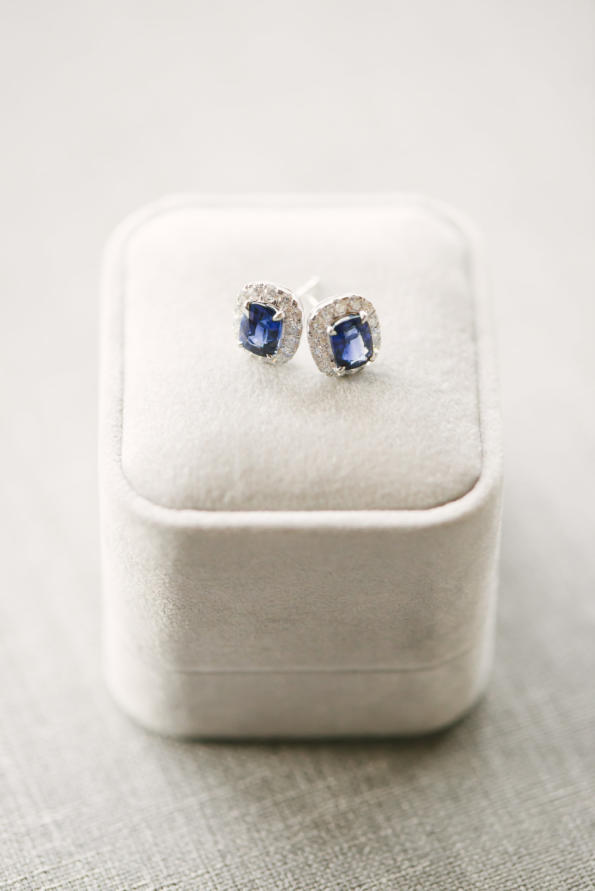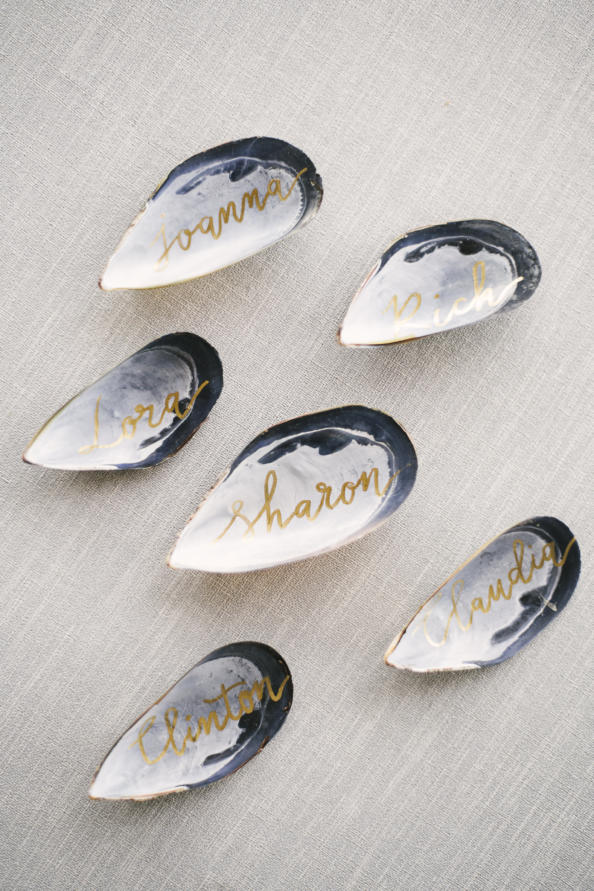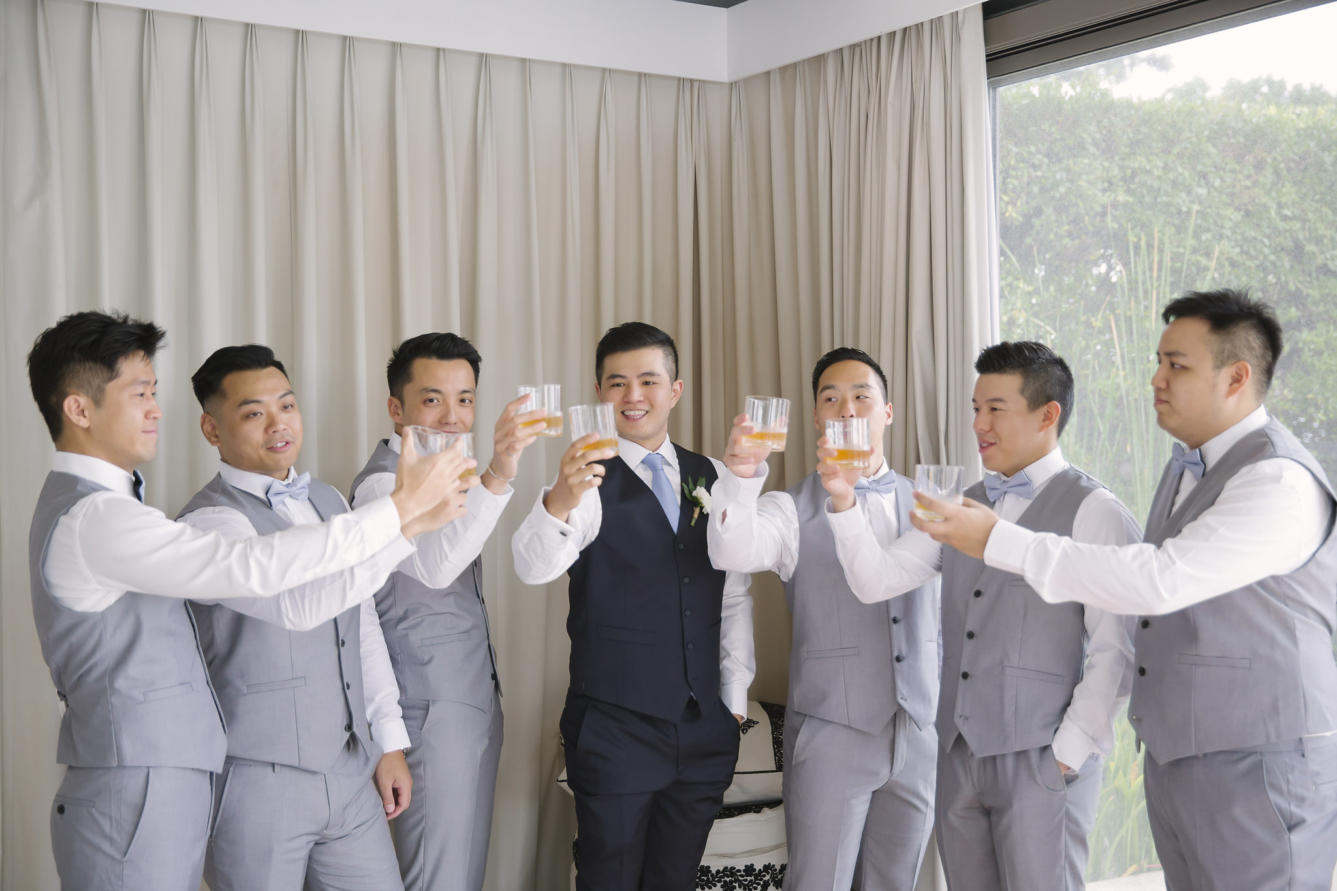 About how they met
"It was a joint birthday party amongst three people. We each knew one of the birthday people and bonded over a shot of vodka," Rick remembers, where he met the lovely Sharon.
He was, then, a headhunter for a boutique search firm which specialised in the private equity and real estate sector and she, a human resource executive for an international law firm.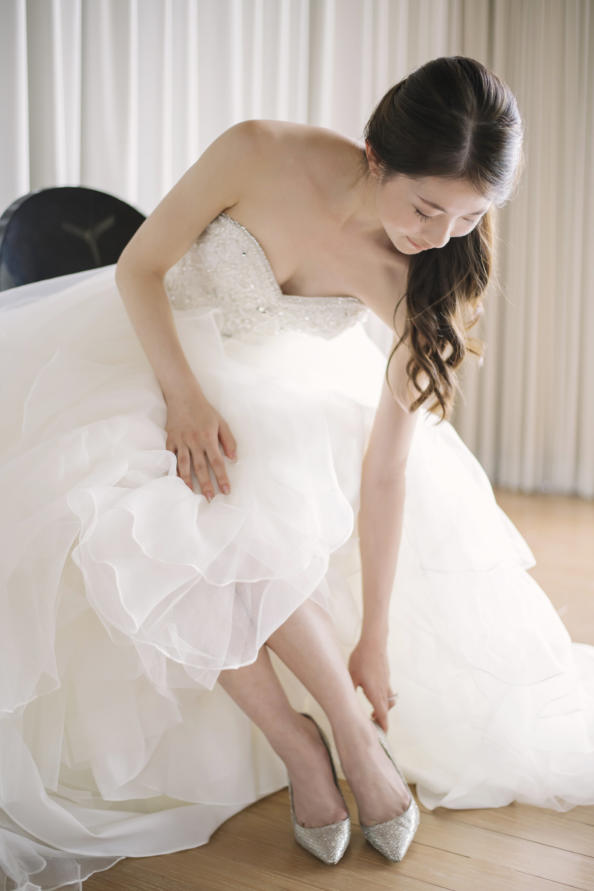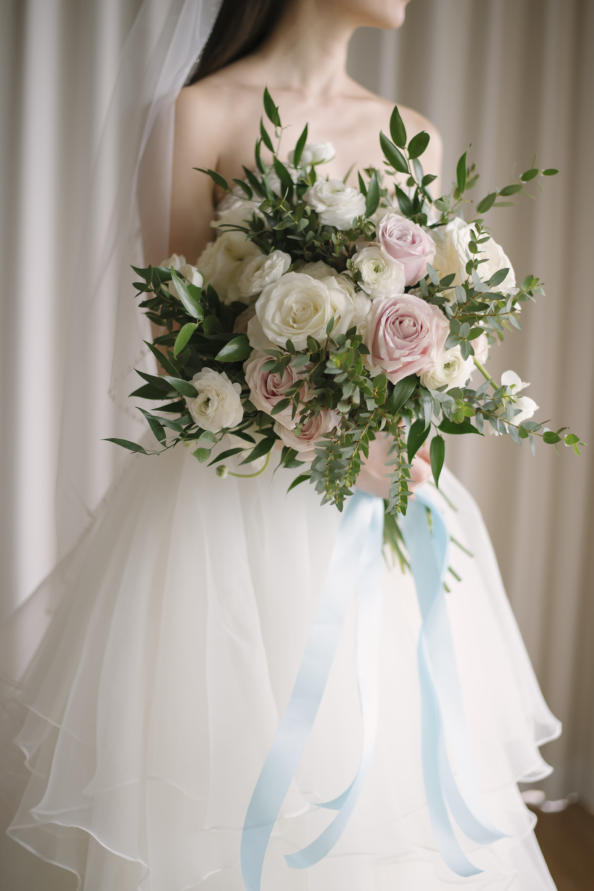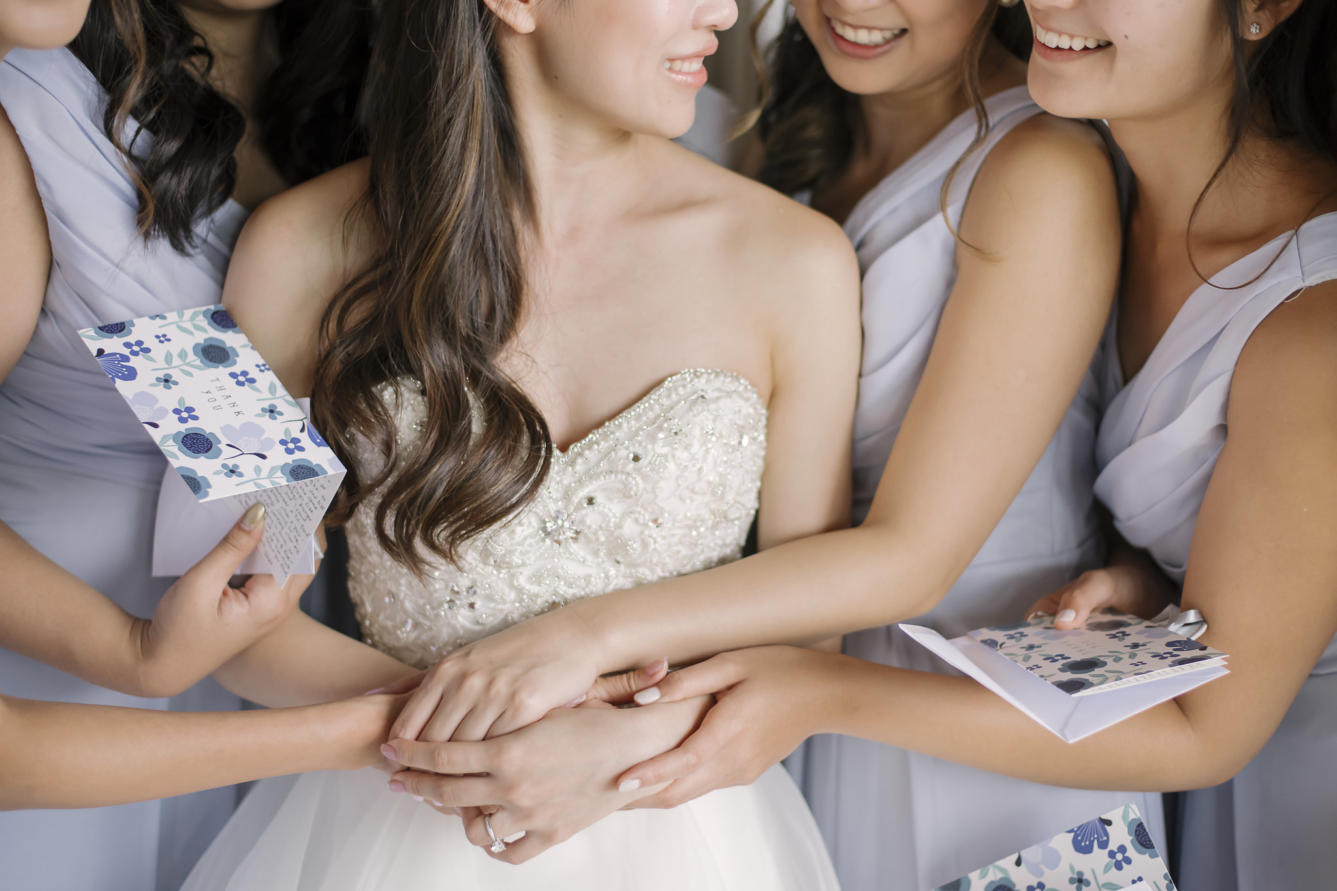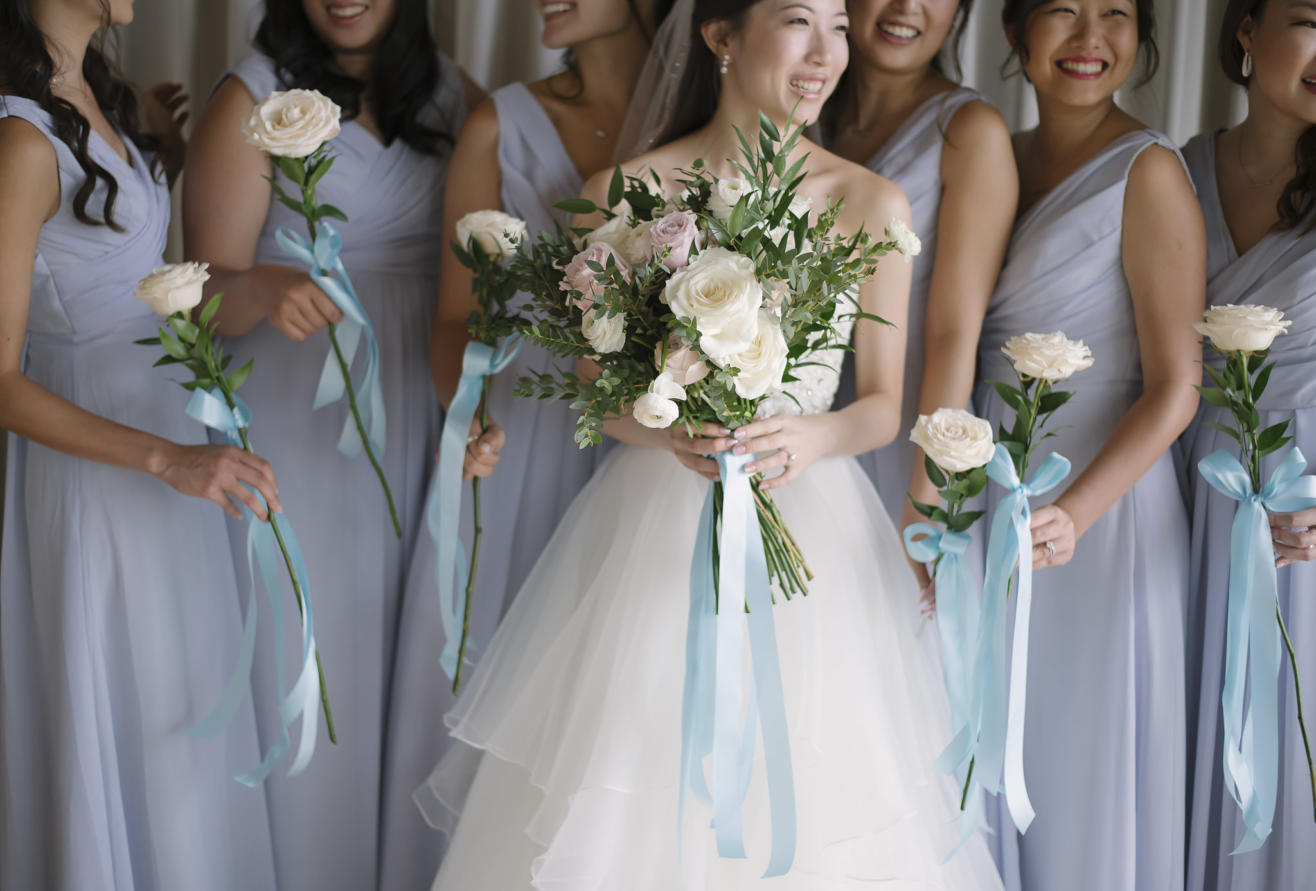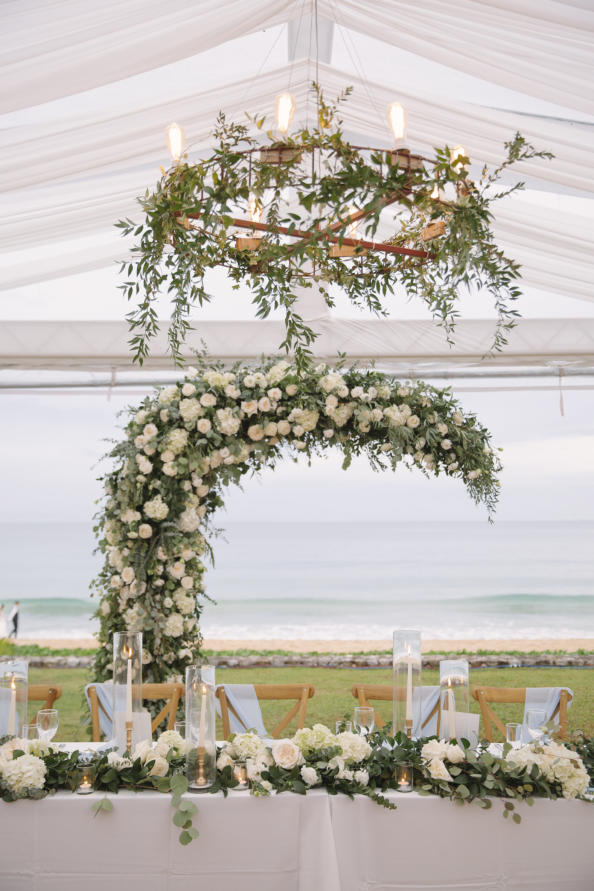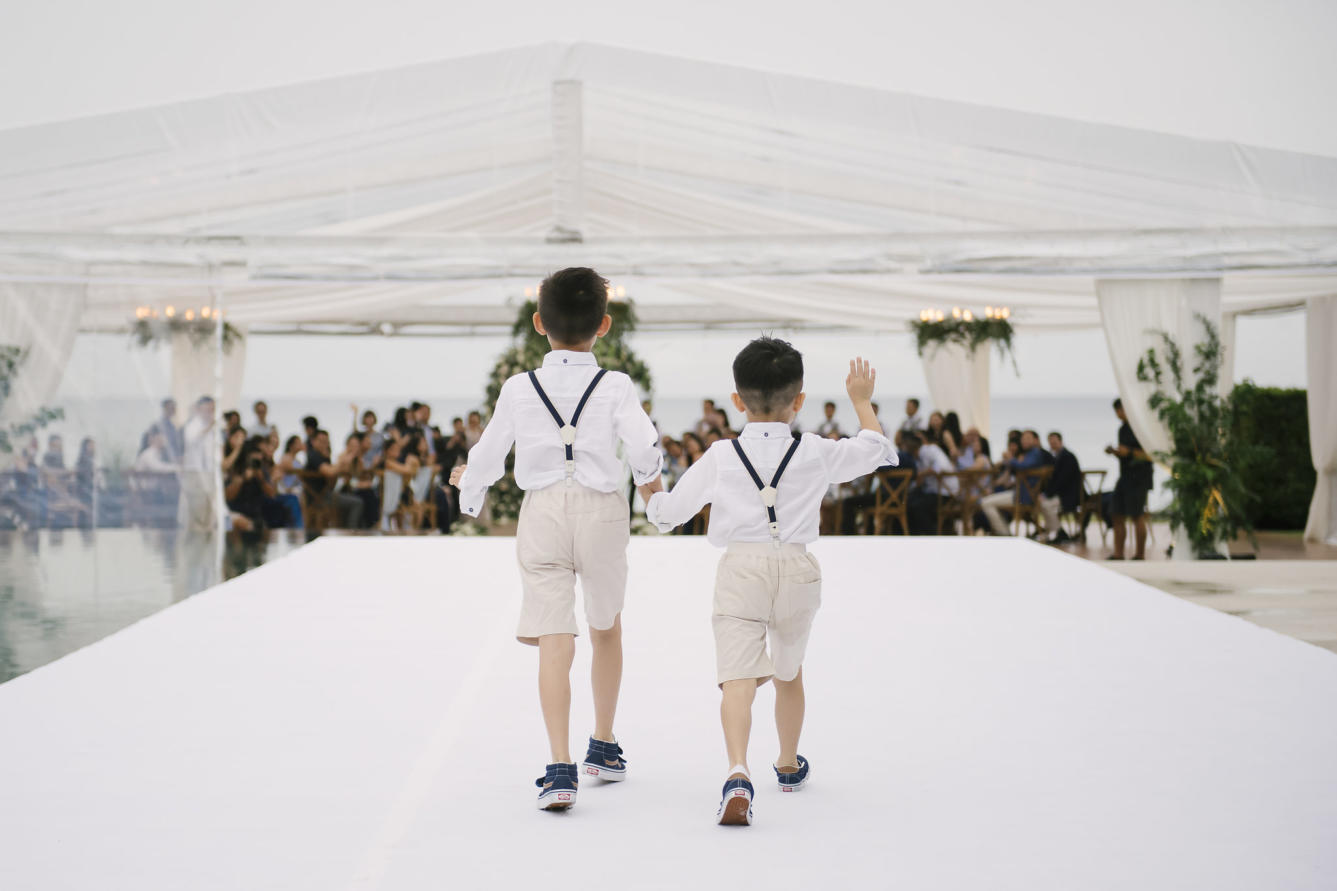 For Rick, their vacations together were extended dates. The first trip to Busan, Korea, was the deal sealer for a travel mate for him. "She is the best person to travel with since she is very easygoing and open-minded." Their trips extended to Okinawa, London, Paris, Amsterdam, Vancouver, New York, Seoul, Phuket and Osaka.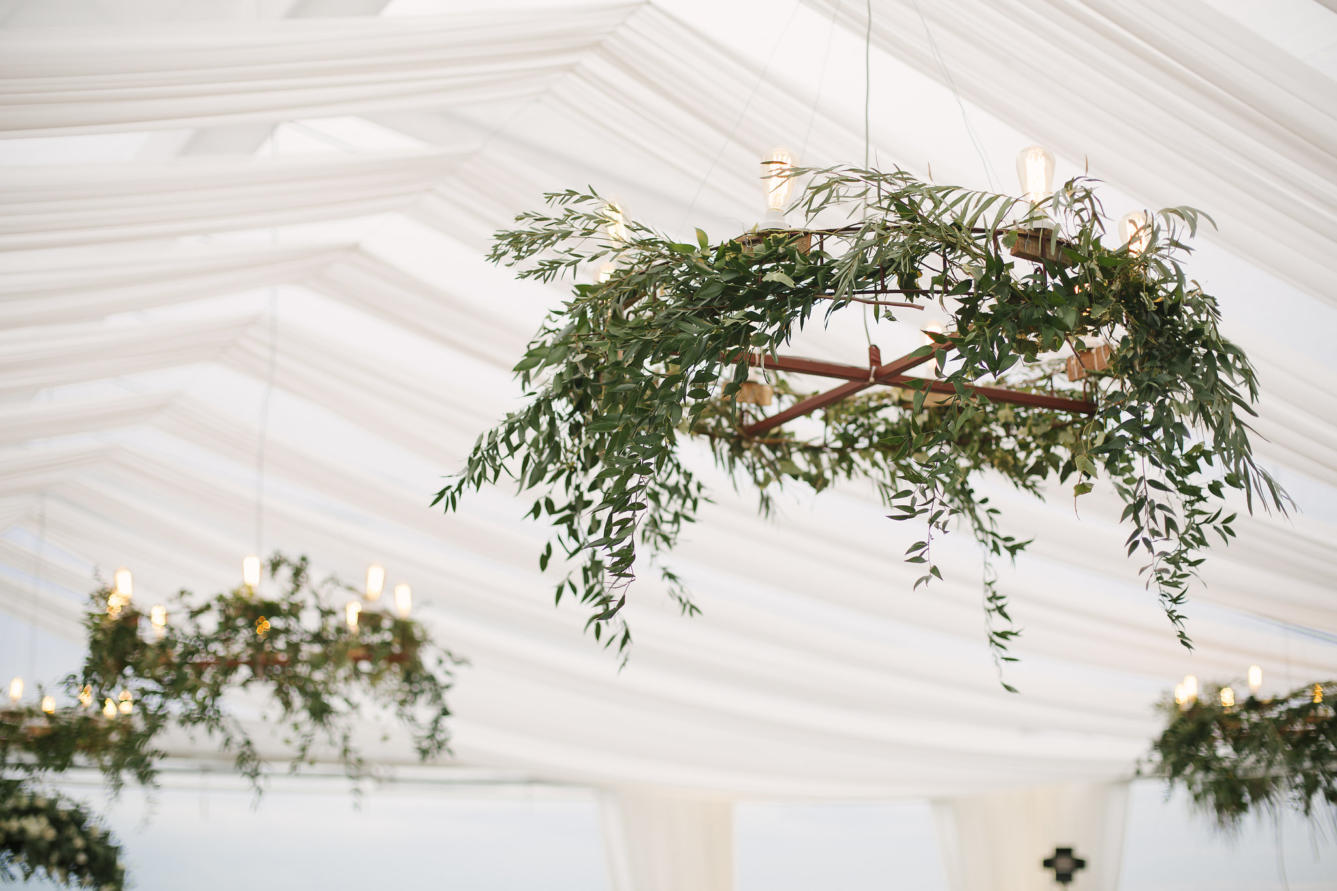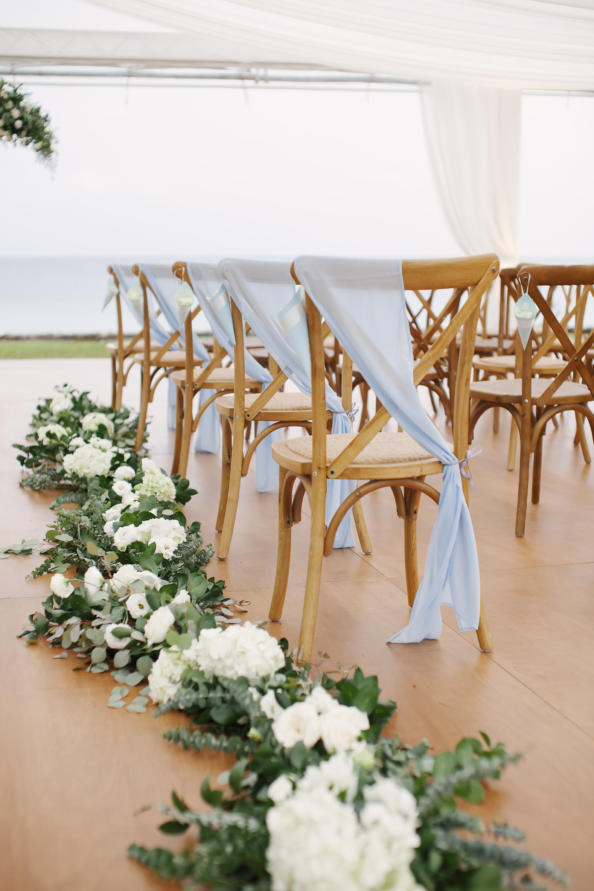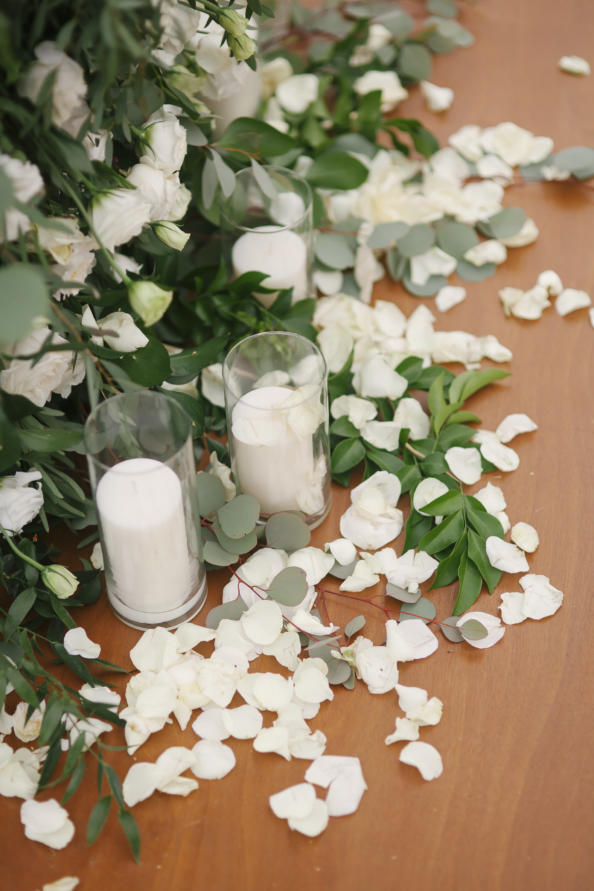 For Sharon, she remembers their most romantic dates as such: "One of the most romantic dates we had together was the day Rick proposed (August 2016). There was also another date during Christmas when he surprised me with concert tickets to watch one of my favourite singers perform."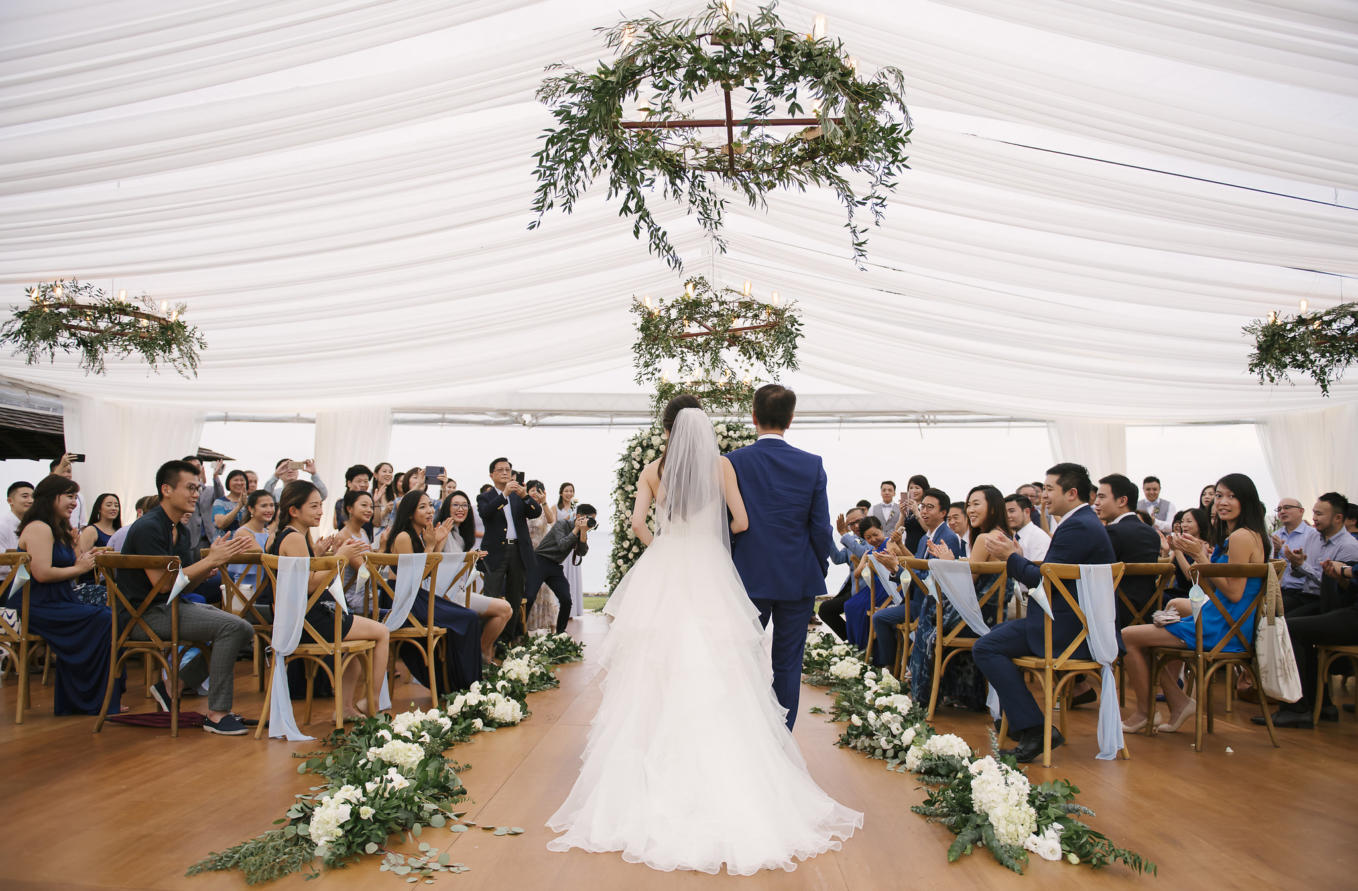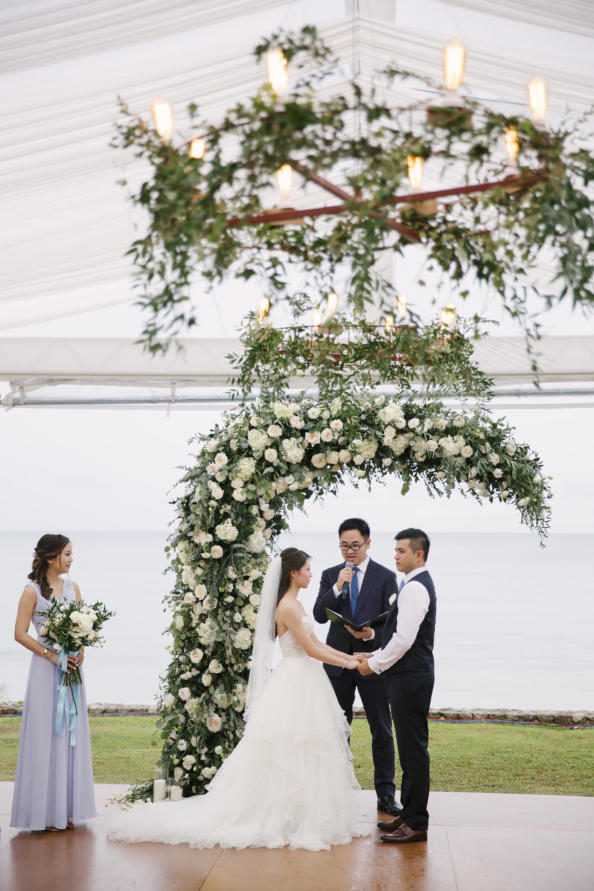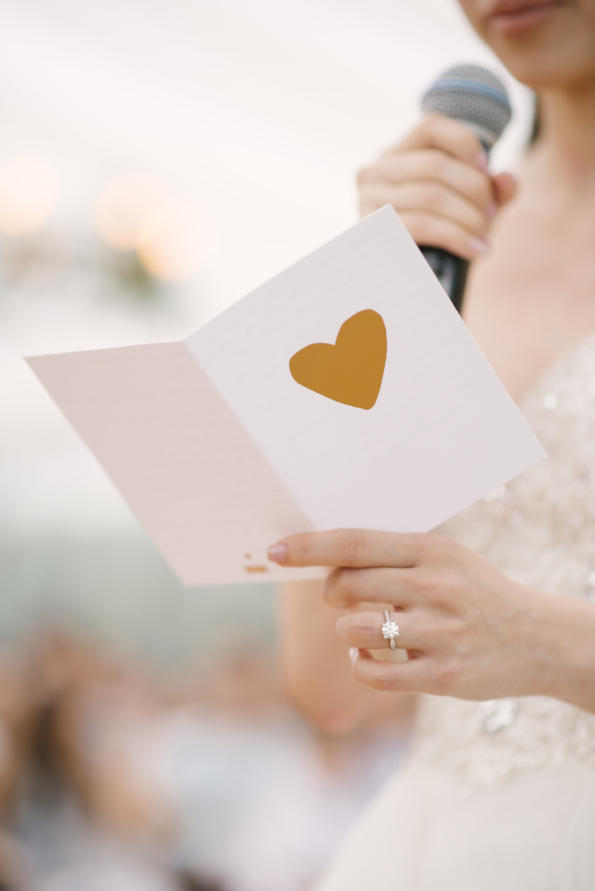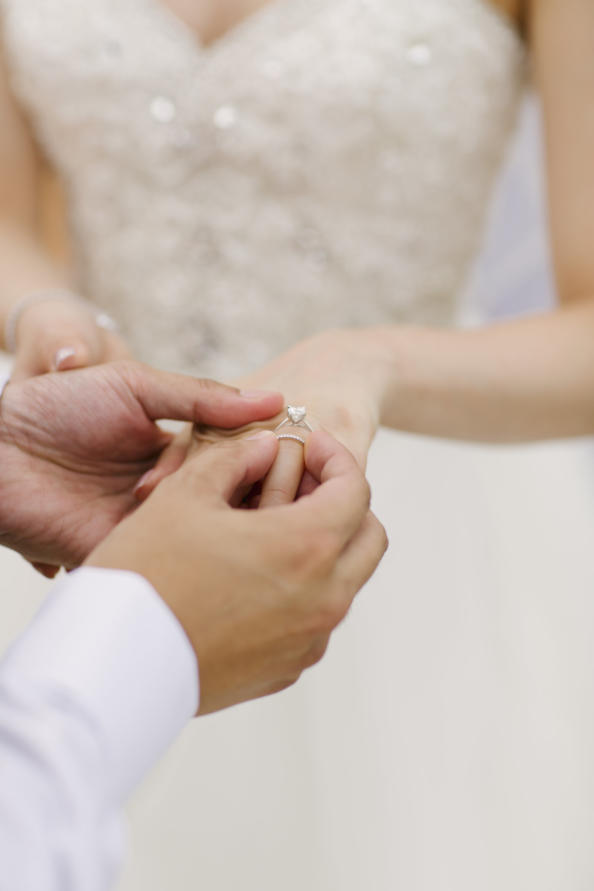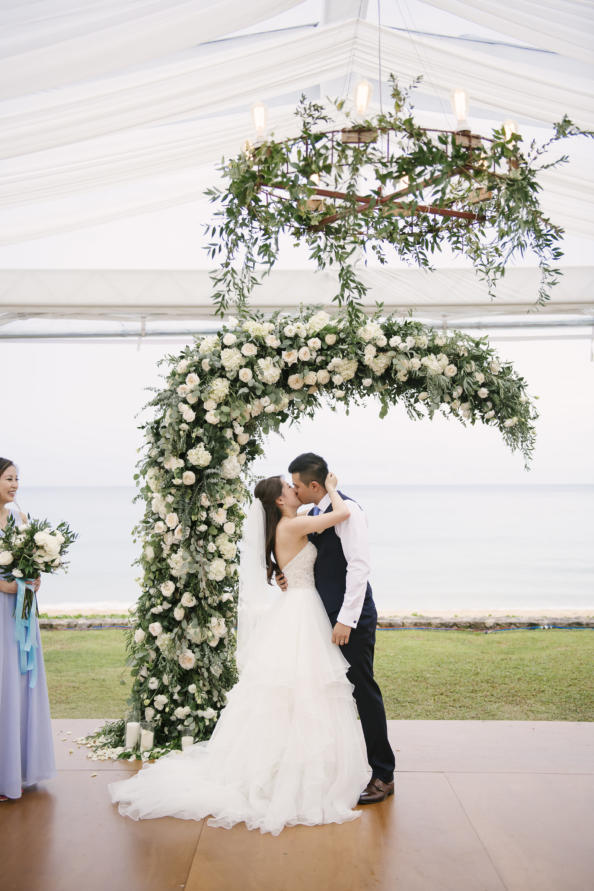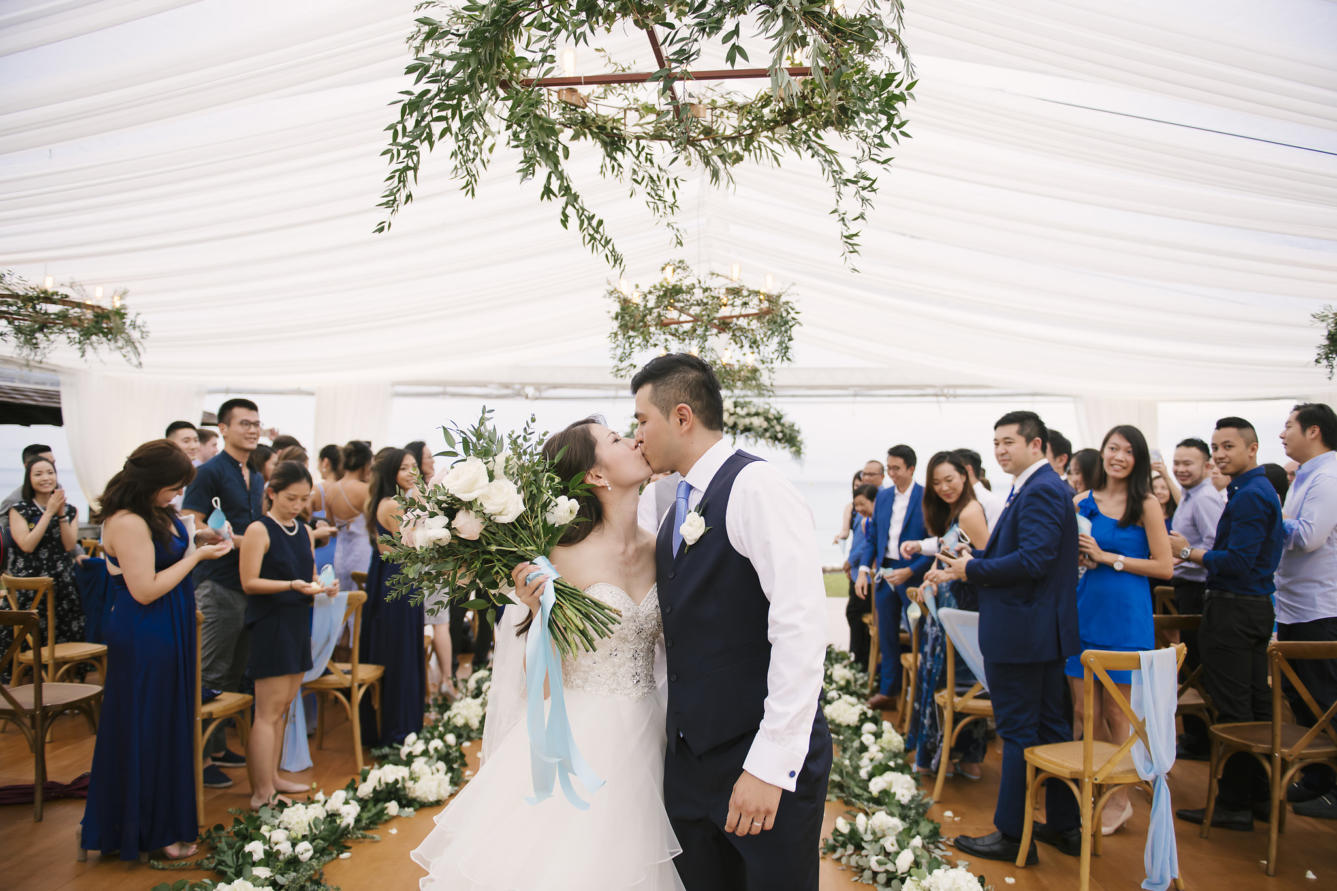 The proposal story
On to the story of their engagement. Rick had secretly asked Sharon's parents' blessings for her hand in marriage and the proposal took place during their trip to Canada – the country where he grew up.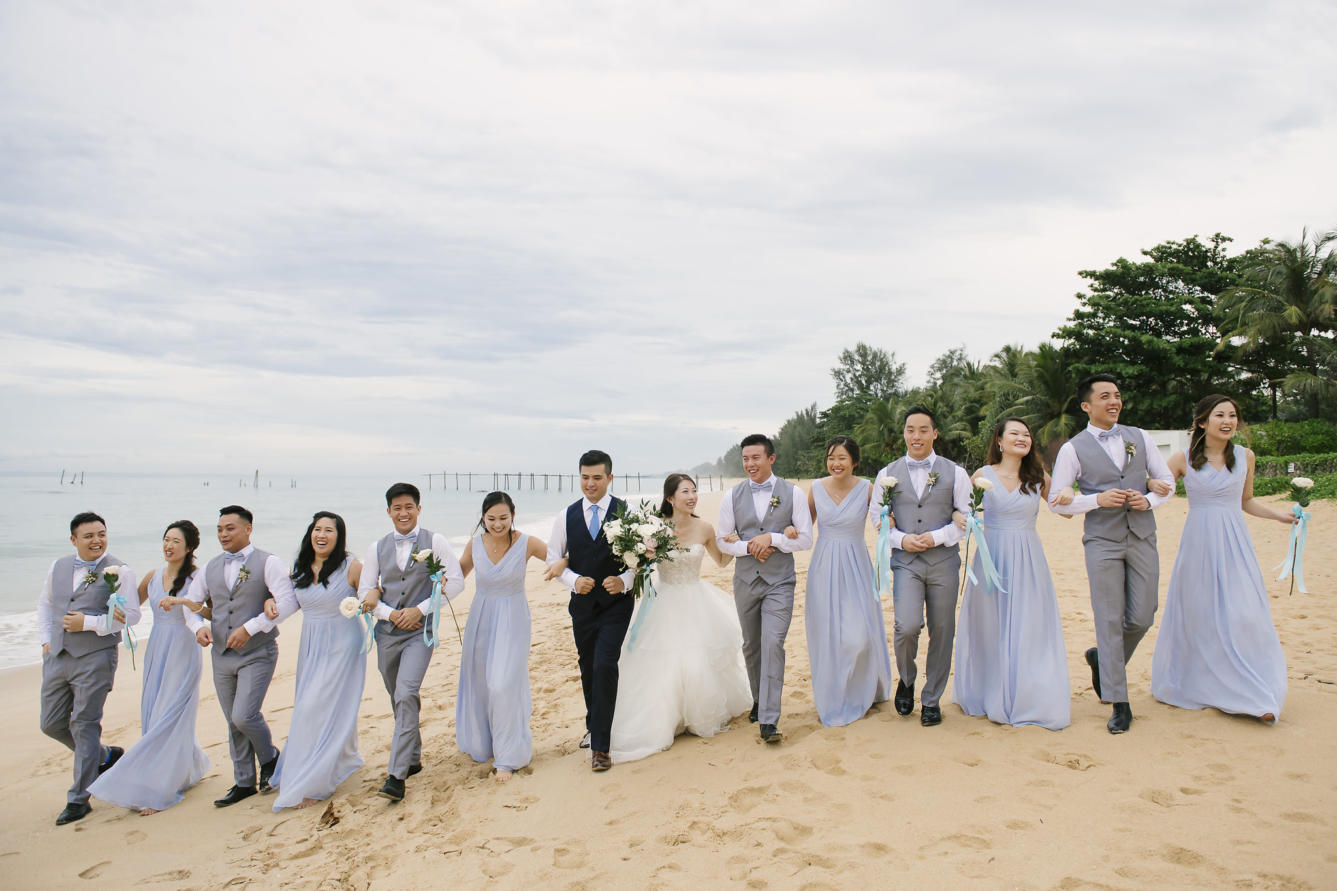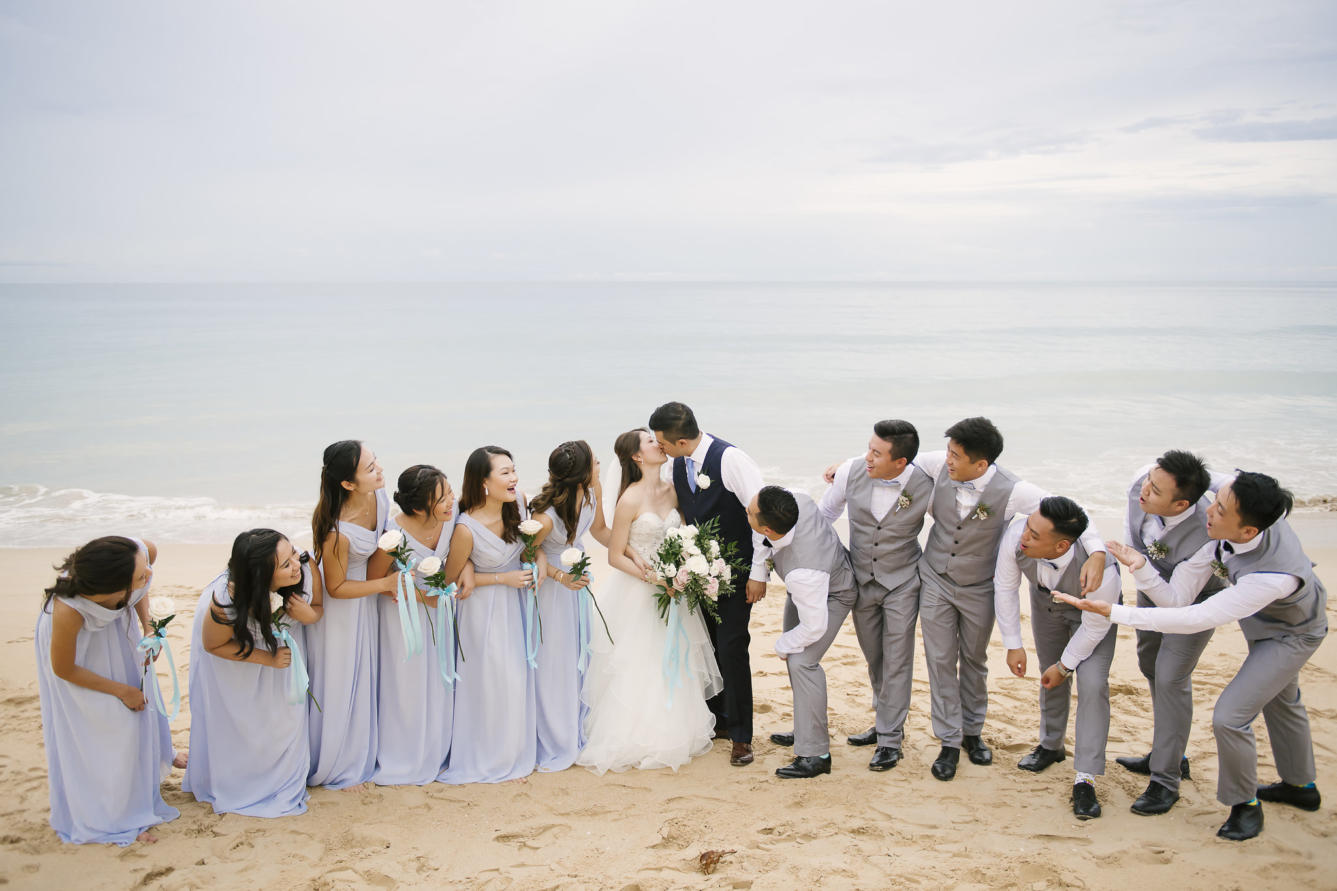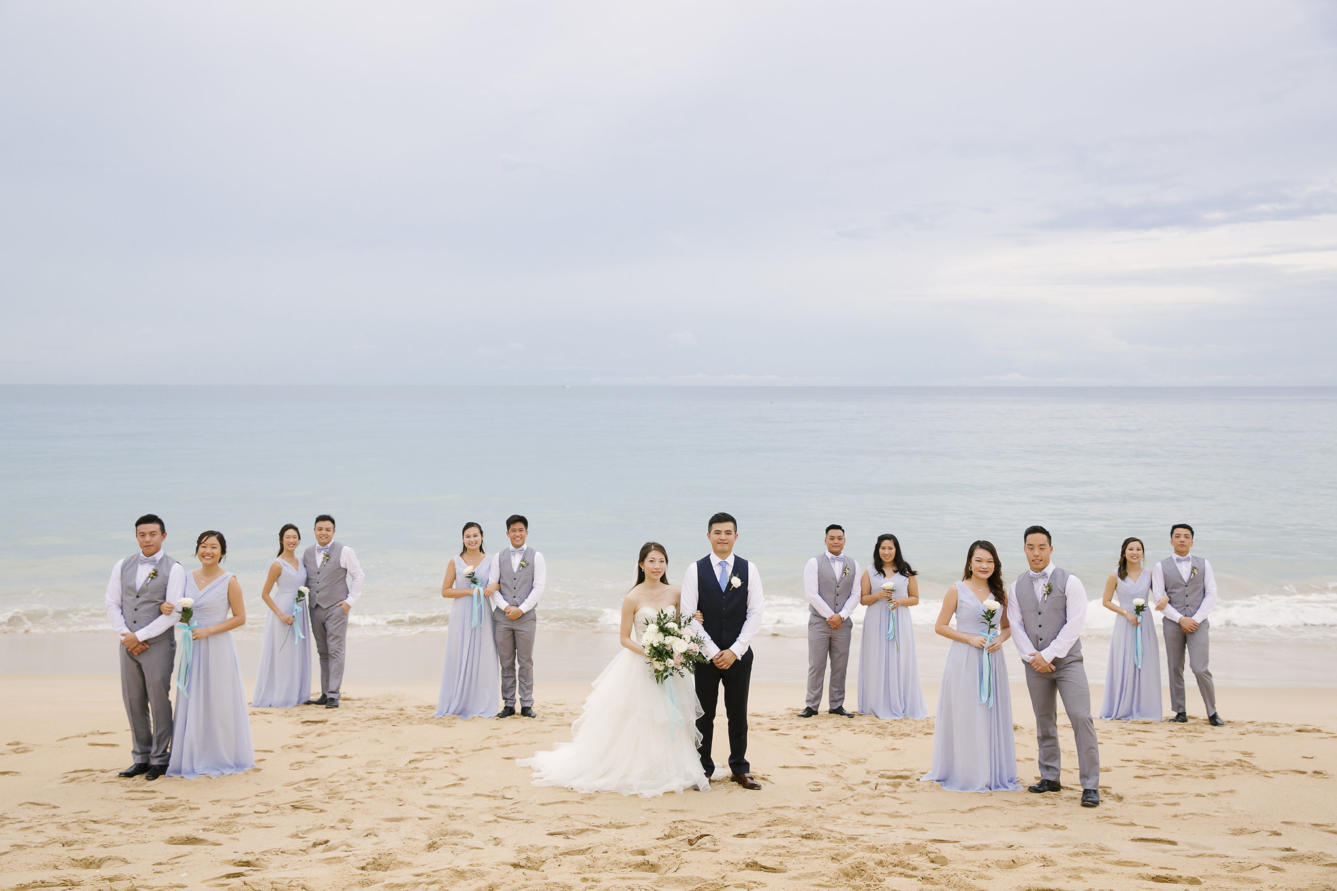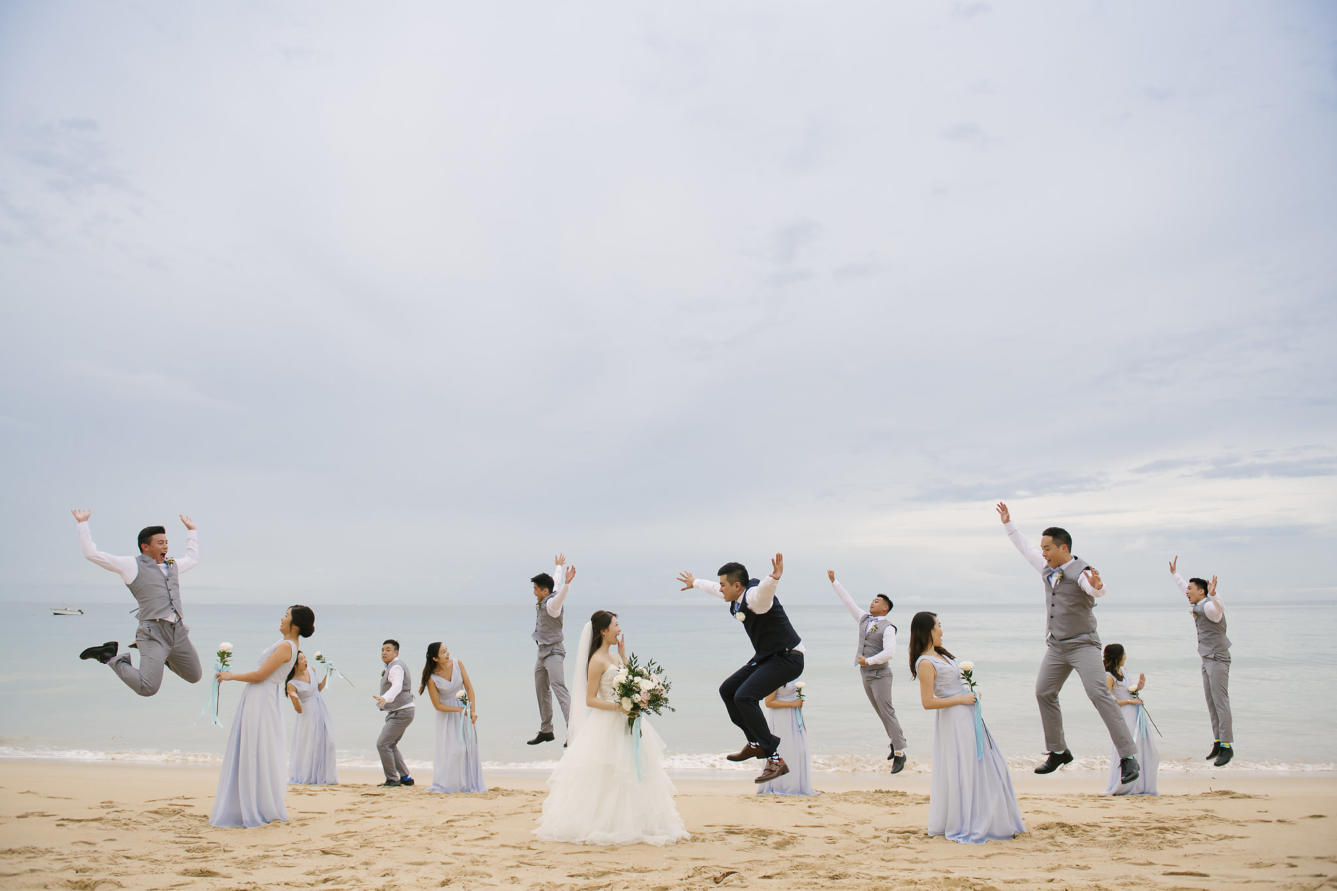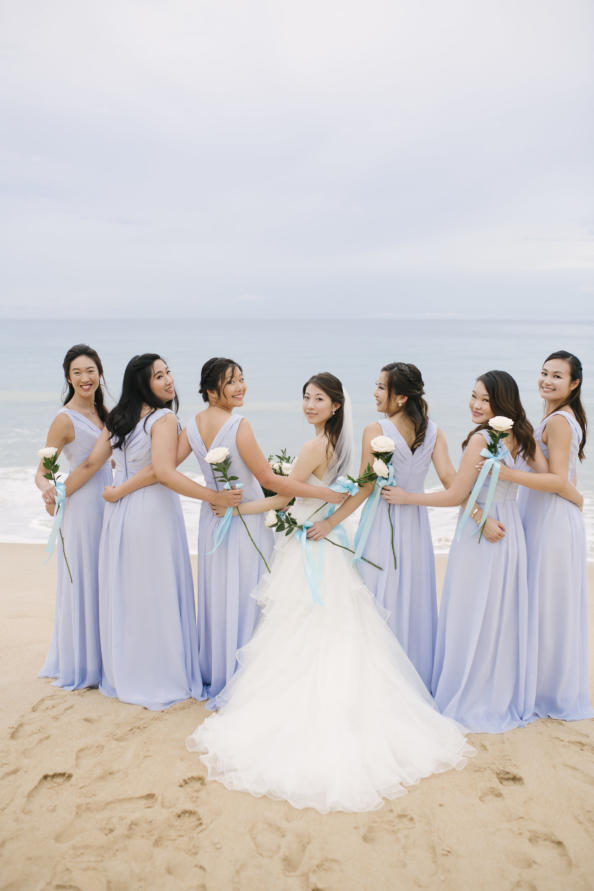 "I knew that I wanted to propose on our trip to Vancouver since it's where I grew up and the natural scenery is stunning. I decided to organise a helicopter tour at Whistler which would take us to the top of the mountain where we would get the utmost privacy (plus she can't escape)," he says.
"We drove to Whistler from Rick's childhood home in North Vancouver and when we arrived he told me that he had booked a helicopter ride for us to enjoy the views.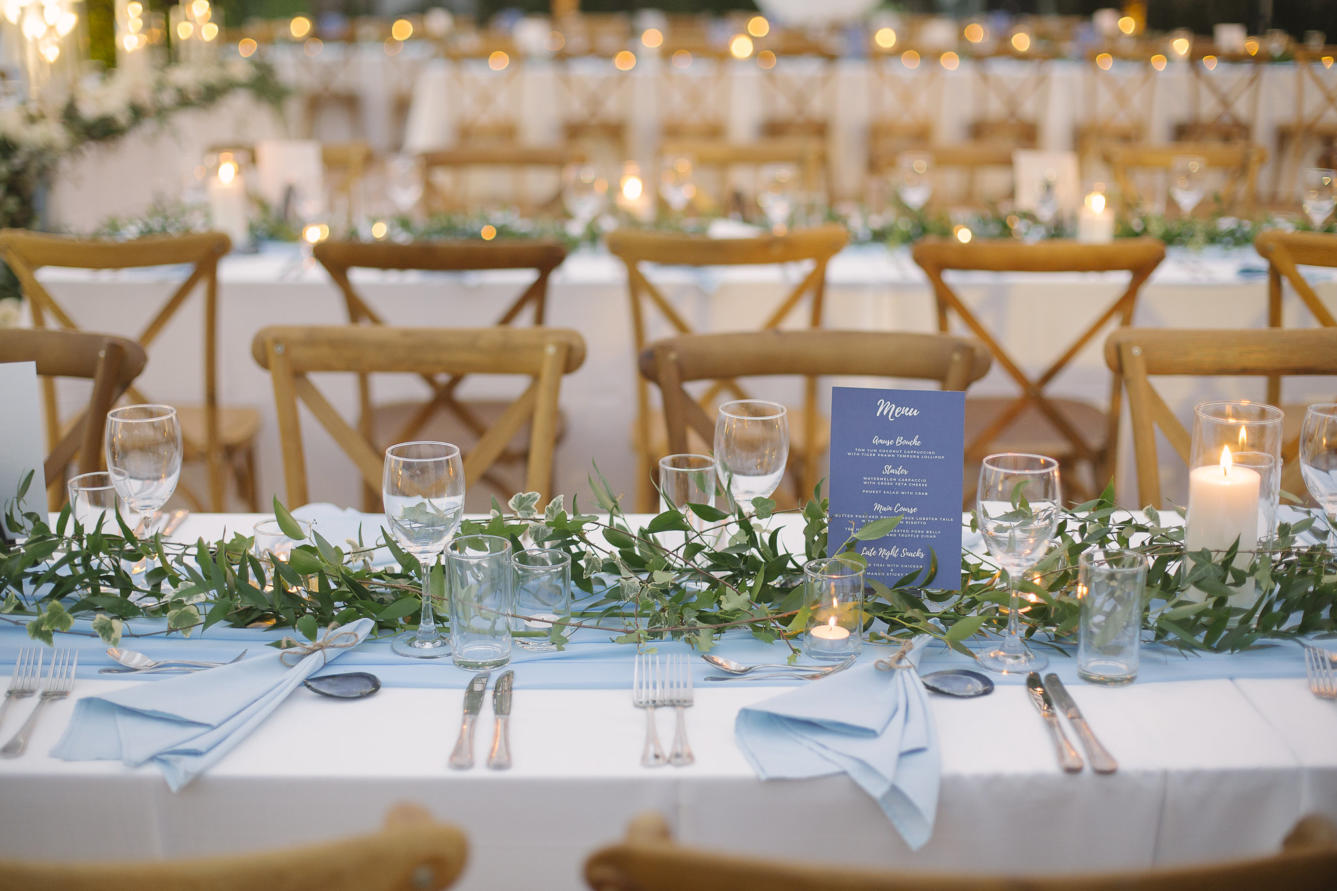 "I was a little suspicious because he doesn't often make elaborate plans in advanced, but I was convinced that he wasn't going to propose yet because he asked my parents not to reveal that he has asked them for their blessing before the trip," Sharon notes.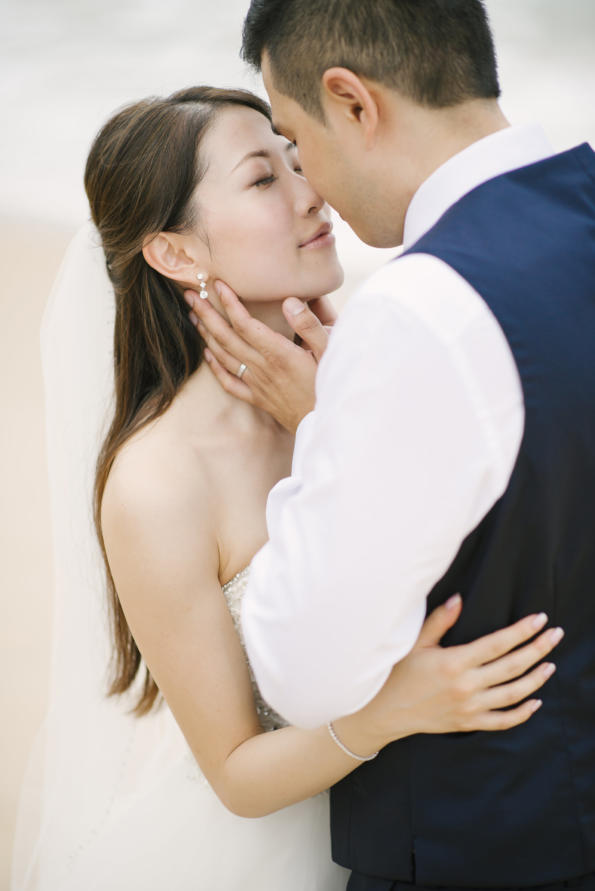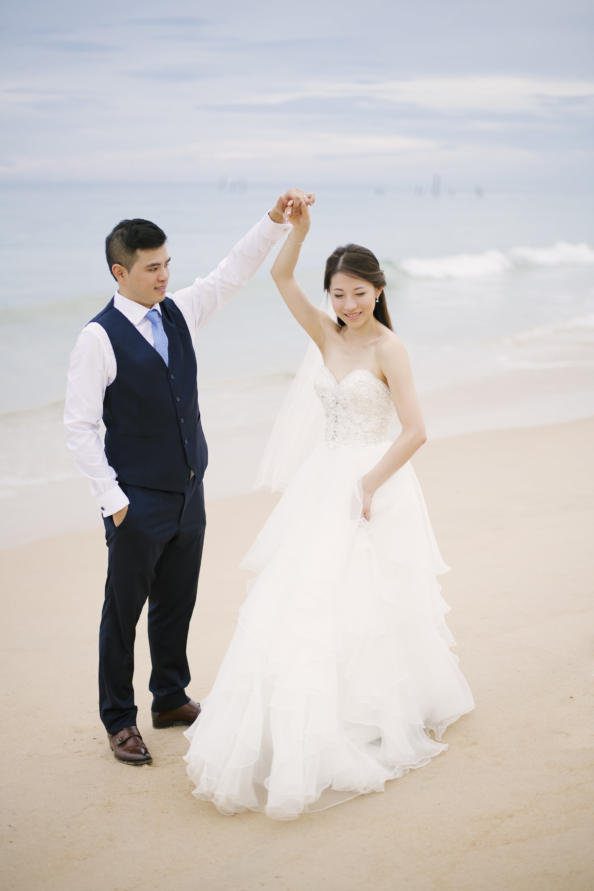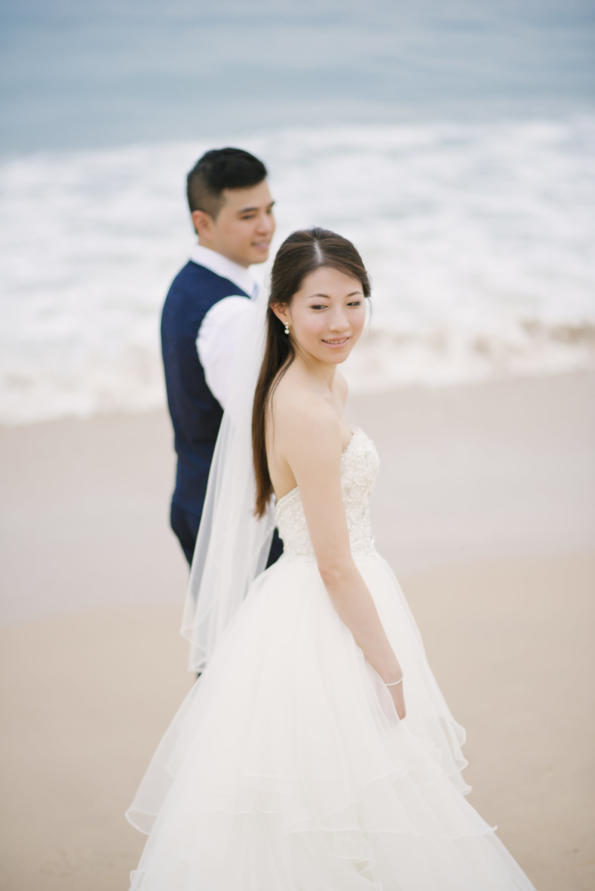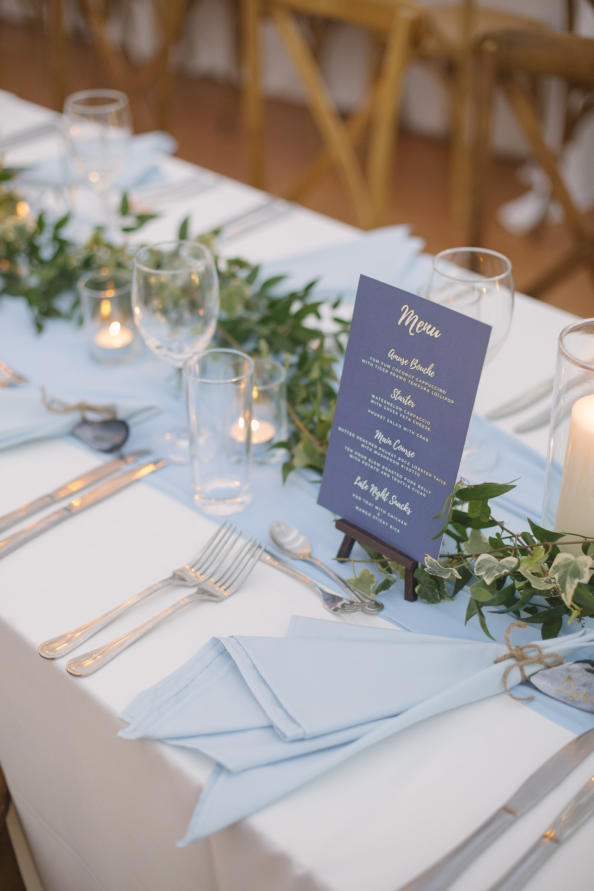 The pretence was kept up by the helicopter operators who told Sharon how Rick and she were lucky to have an entire chopper to themselves.
"After flying around for a while, the pilot parked on top of Rainbow Mountain, where there was no one else in sight. We walked around, took some photos, and Rick then asked me the most important question of my life next to the stunning Beverly Lake!" Sharon remembers. The rest, as they say, is history.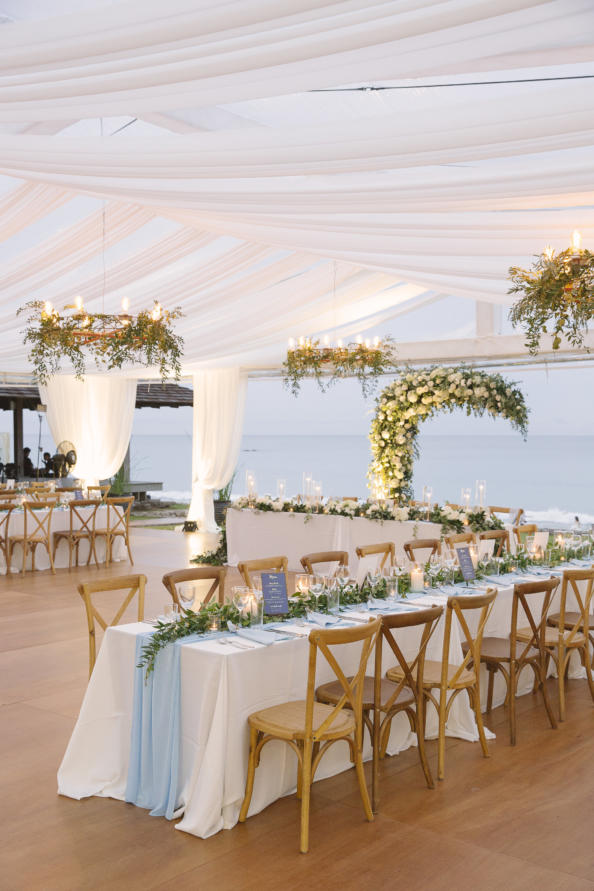 Sharon and Rick both list blue as their favourite colour, he prefers darker shades of blue. Sharon also likes it combining with green but their wedding seemingly came together against the purity of white and shades blue. Their guests and the bridal party were also donned in shades blue. The bride wore a Wtoo by Watters, sapphire earrings by Gaily Jewellery and held a bouquet with some bursts of light pink and green leaves for a pop of colour.
The setting fit and wooed the self-confessed hopeless romantic in Sharon who also says she's energetic. They had a chandelier above where the couple said their vows. The chandelier held branches of leaves with white flowers and stood against a backdrop of a curved half-arch filled with white, and pastel pink flowers and leaves too. The aisle was lined little bouquets of white flowers and greens to make their entrance grand.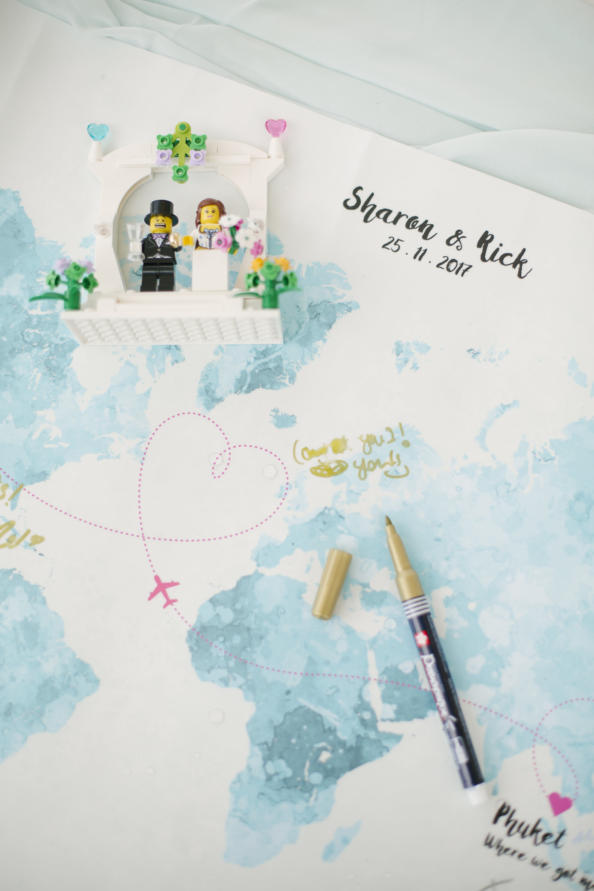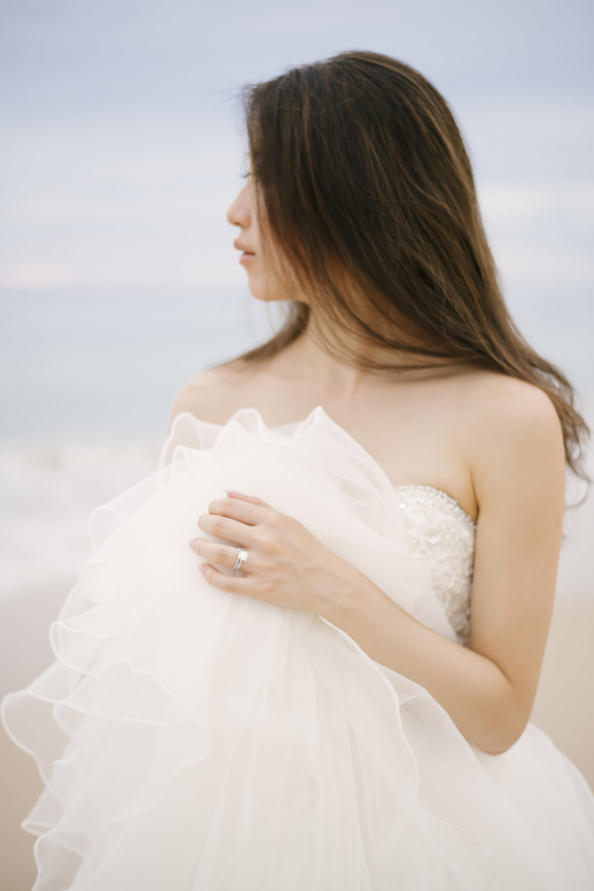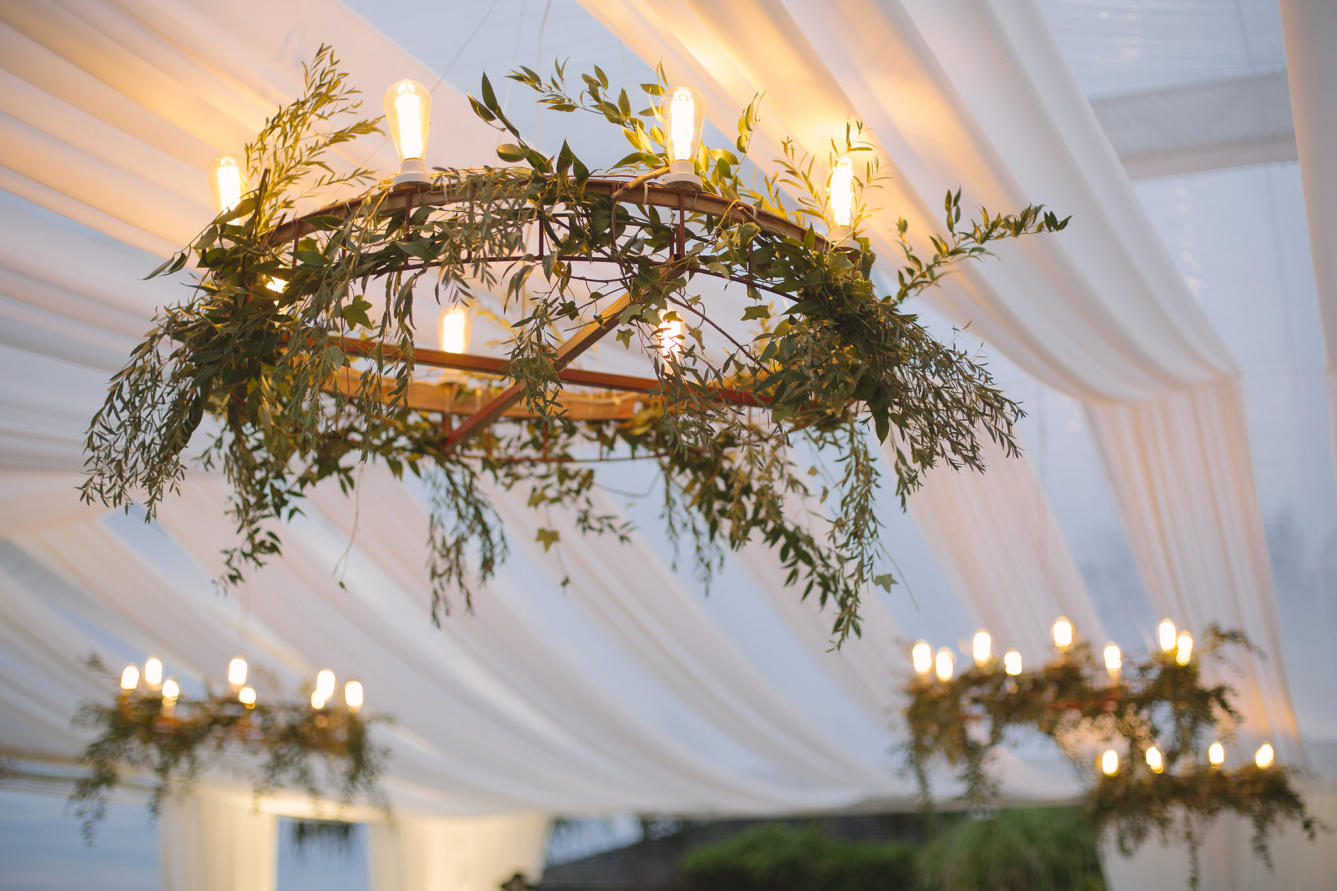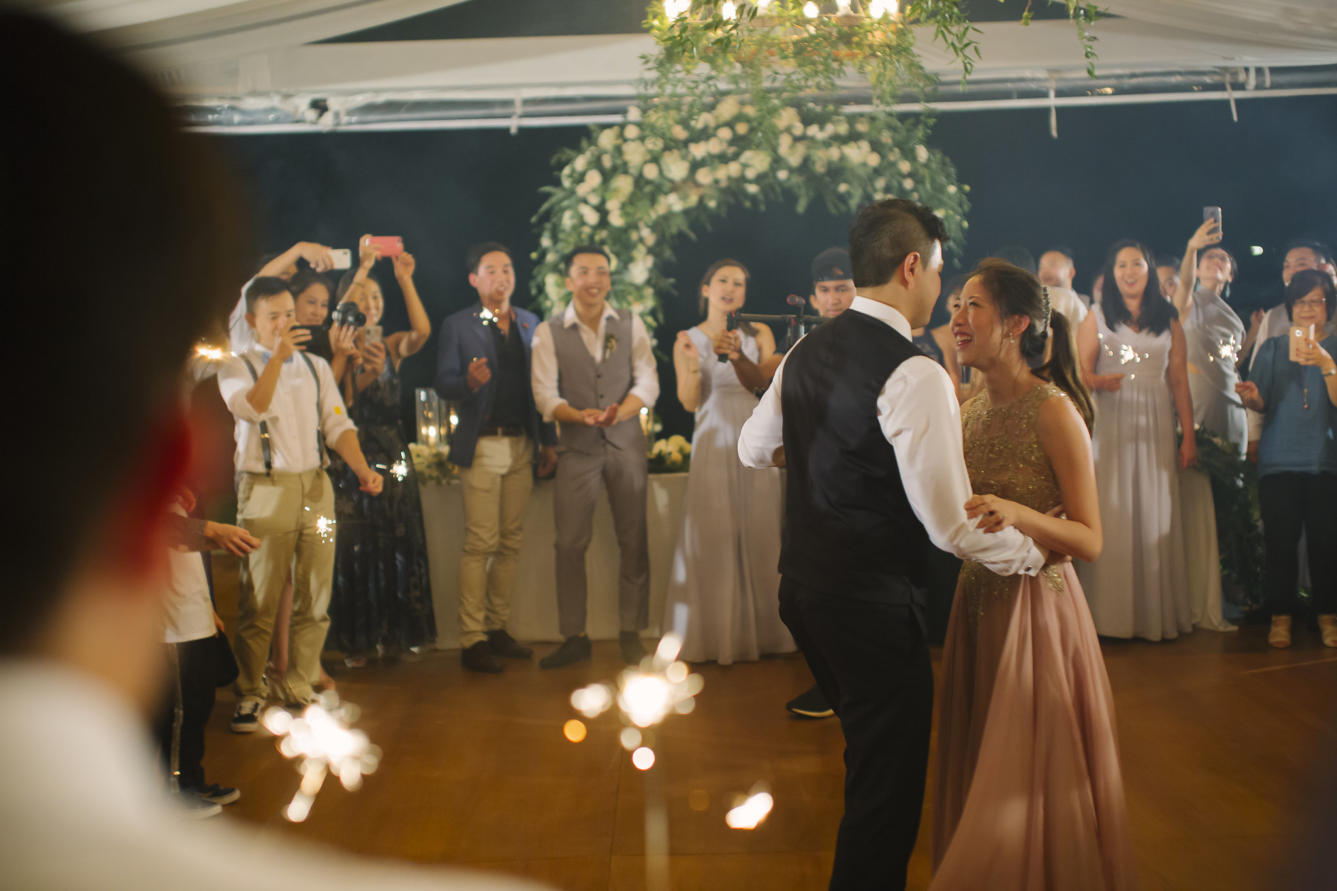 The wedding clearly catered to Rick's simple style where all the guests got to connect with each other. "Weddings that aren't so obviously stressful for the bride and groom make it more fun. I prefer a more intimate wedding than having random guests around just to satisfy others," he added.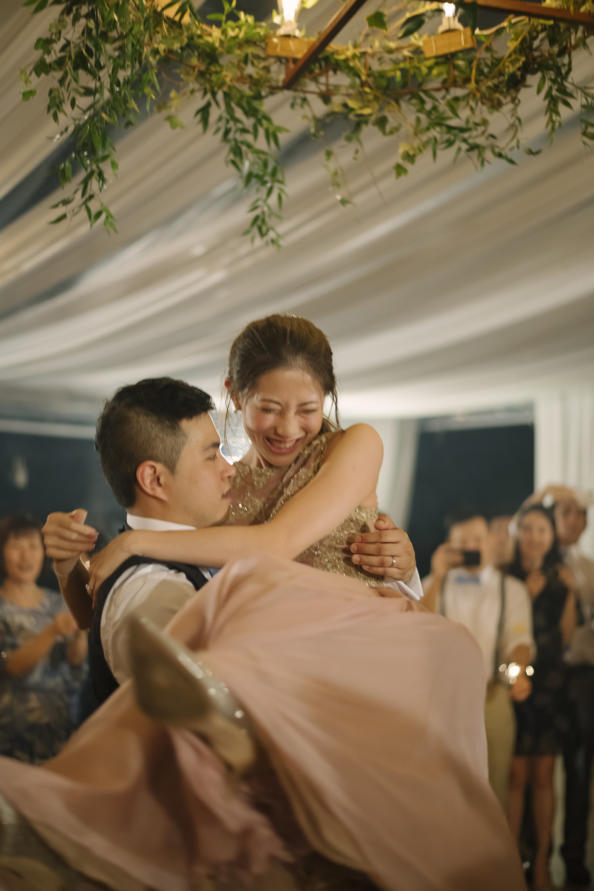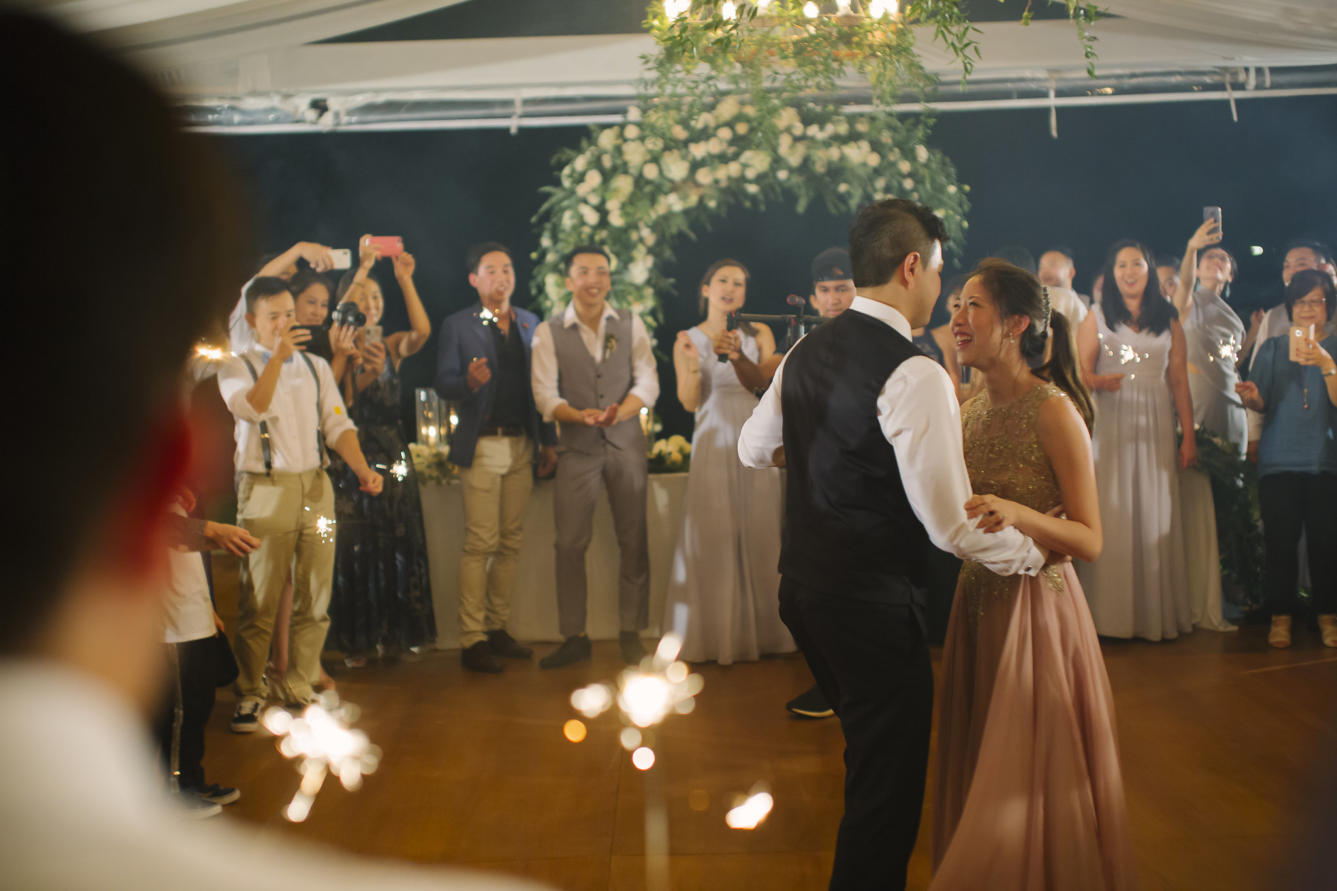 Sharon, in similar taste, said she liked weddings with "fantastic food, lots of dancing, short but touching speeches and a dreamy, fun and relaxed atmosphere."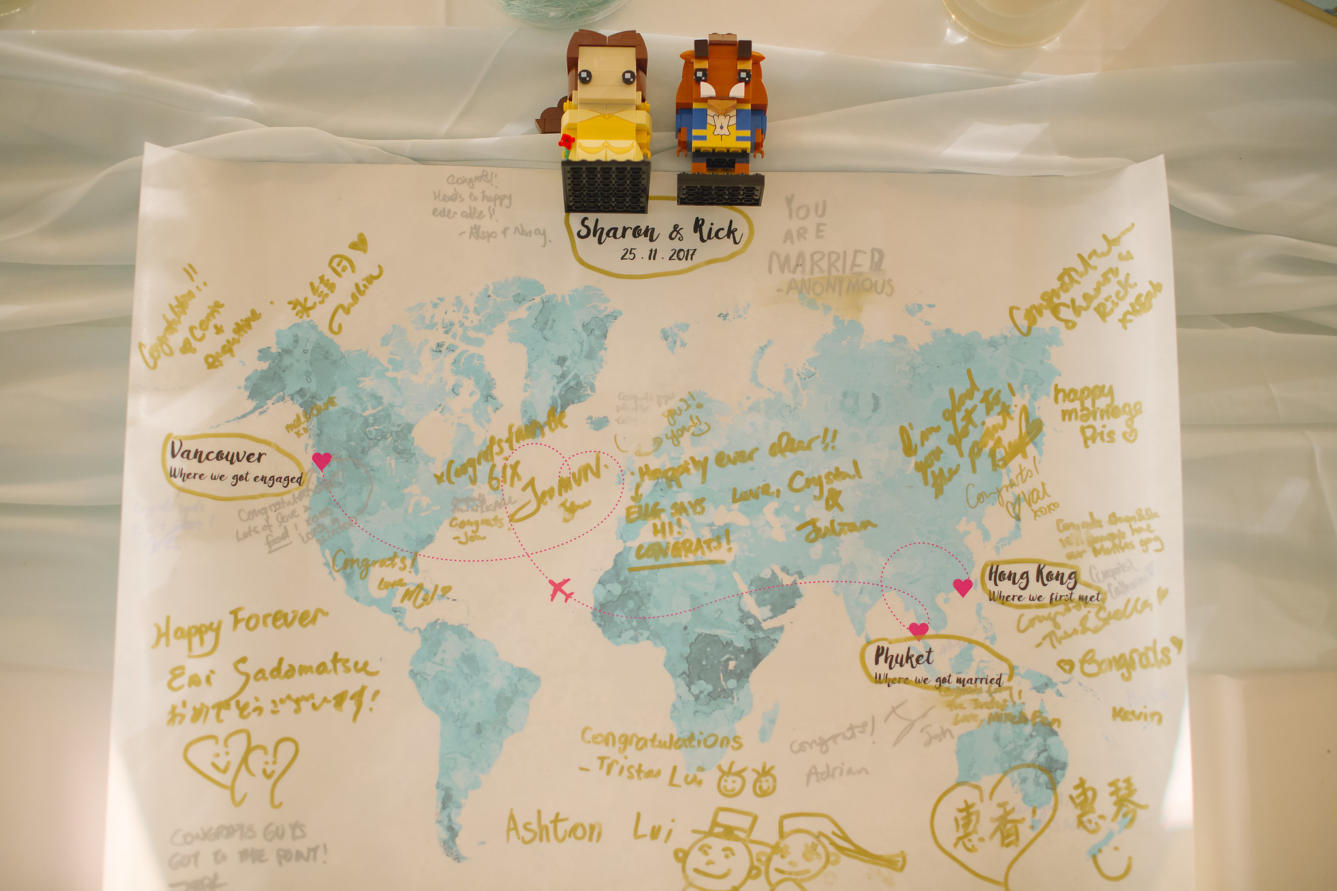 Their special day was incorporated into Lego pieces – one of Rick's hobby – for decoration on the wedding cake as well as their space where guests could note their good wishes for the couple.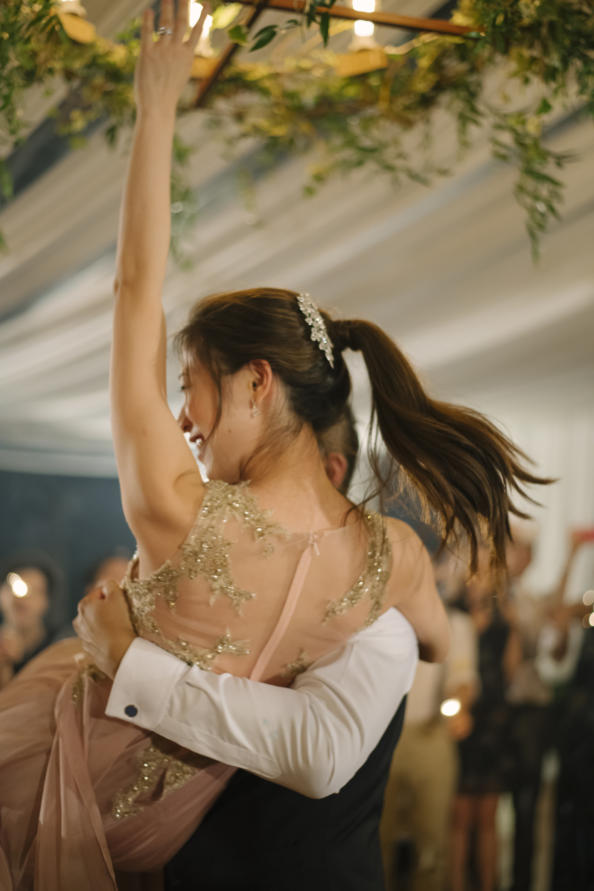 Planning and design: The Wedding Bliss Thailand
Flowers: IAMFLOWER
Photography: Darinimages
Bride's Wedding gown: Wtoo by Watters
Catering: Chef Daniel Isberg
Makeup artist and hair: Elite Hair and makeup by Neil Donkin
Bride's Evening Gown: Monique Lhuillier
Bride's Dancing Gown: Classic Tina Bridal (Custom-made by Local Tailor/Elie Saab Imitation)
Groom's suit: King's Tailor
Engagement Ring: Wills Jewellery
Wedding Bands: Wills Jewellery
Tie & Cufflinks: Hugo Boss
Veil: Edward Berger
Headpiece: Lovisa
Shoes: Jimmy Choo
Wedding Invites: Appy Couple (Website & App Builder – we went paperless)