Bridal boutiques are more than just brides having a free hand, with an assistant in tow, to line up wedding dresses you want to try on. Bridal boutiques or bridal houses in Malaysia, also usually come with a photography team offering pre-wedding photography. At the helm is one with substantial experience in the field. There is no doubt Malaysia has many bridal boutiques to choose from, but here is Signature Wedding's pick of the six best bridal boutiques in Malaysia.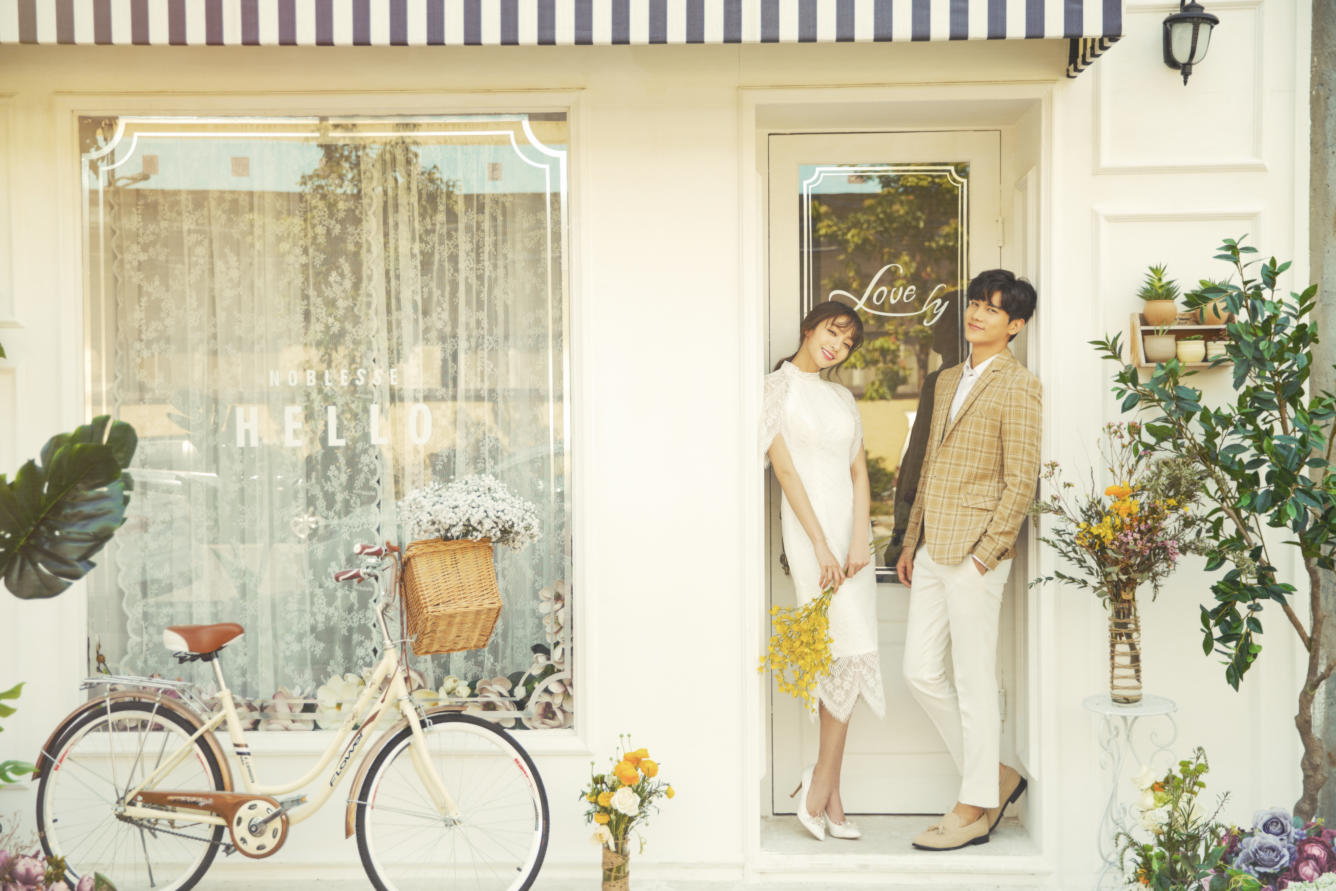 Fear not if you're not in the Klang Valley for My Dream Wedding's presence extends to not just Kuala Lumpur and Penang but also its new mansion in Johor Baru to serve clients in southern states as well as Singapore. It is already present in the Lion City besides also having branches in Hong Kong, Singapore and Dongguan, in China.
The new indoor studio in Malaysia's capital city of Kuala Lumpur covers a space of 15,000 square feet and the Hong Kong originating brand boasts a 30-year experience to its name. My Dream Wedding works closely with South Korea's top design team and invests heavily in creating photography styles that a popular within the country.
"From noble luxury to romanticism, each section is like a Korean drama-like romantic photography scene," it says.
"In addition, My Dream Wedding's wedding dresses are all designed by our own Hong Kong designers. Regardless of bead yarn or needlework, they are made of high-quality material," it adds, citing the introduction of the famous Cymbeline wedding dress hailing from Paris. Men are not neglected as the boutique offers the latest wave of suits too.
Having positioned itself as the leading domestic wedding photography marketing chain brand, My Dream Wedding says its work team is composed of 80-90 young teams with a high-quality artistic assessment. It also offers overseas photography in South Korea, Japan, Iceland, Paris, Macau, Taiwan, Japan, Prague and Switzerland.
My Dream Wedding House
Unit B-1-01, Neo Damansara, Jalan PJU 8/1,
Bandar Damansara Perdana, 47820 Petaling Jaya, Selangor
Tel: +603 7726 0998
---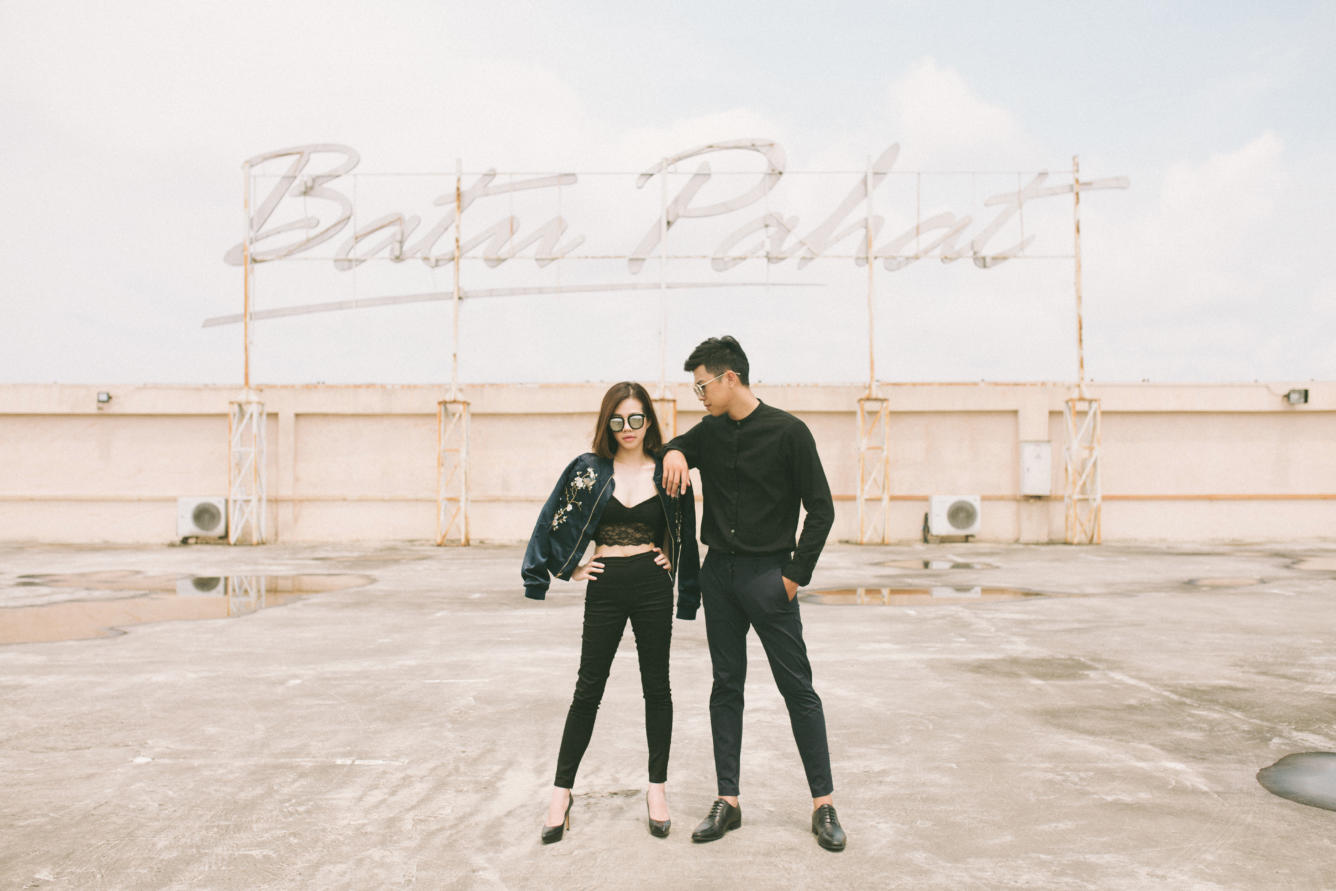 Rayson Lo – the man behind Sanren Studio – is the one you should look for if you want to step out of the norm when it comes to getting things sorted out for your wedding.
Whether it is in pre-wedding photography, or just the experience, this Batu Pahat, Johor, the outfit has grown its popularity in leaps and bounds despite Lo being very low profiled. Armed with 10-years of bridal house experience, Lo is often hailed as a pioneer in wedding photography and has grown his team to 10 in just one and a half years.
He credits his young team, namely Ms. Pow, Andy Lim, Xiiao Lun Tan, Yandha Goh which pays attention to every detail from styling, creative and conceptualizing before the actual photography day for the outcome of his work. In Sanren, everyone appreciates the classic and nostalgic interpretation of art. Having said this, they like to hear about their clients' personalities likes, and Sanren is most appreciative when the couple allows for the creative team to infuse all this into the photos "so no bridal couple photos are ever the same."
As part of his package, Lo offers to be a local tour guide during his photography sessions. He says he often takes the couple to sample the best food and attractions in their hunt for the best setting for a photo shoot. You can bet your bottom dollar that Sanren Studio will make every attempt to personalize your wedding experience. Sanren prides itself on quality in its services of styling, creative and conceptualization before the day of your wedding photography.
SANREN
Jalan Rotan Batu & Jalan Rotan Utama, Taman Sri Jaya, 83000,
Batu Pahat, Johor.
Tel: +607 4315664
---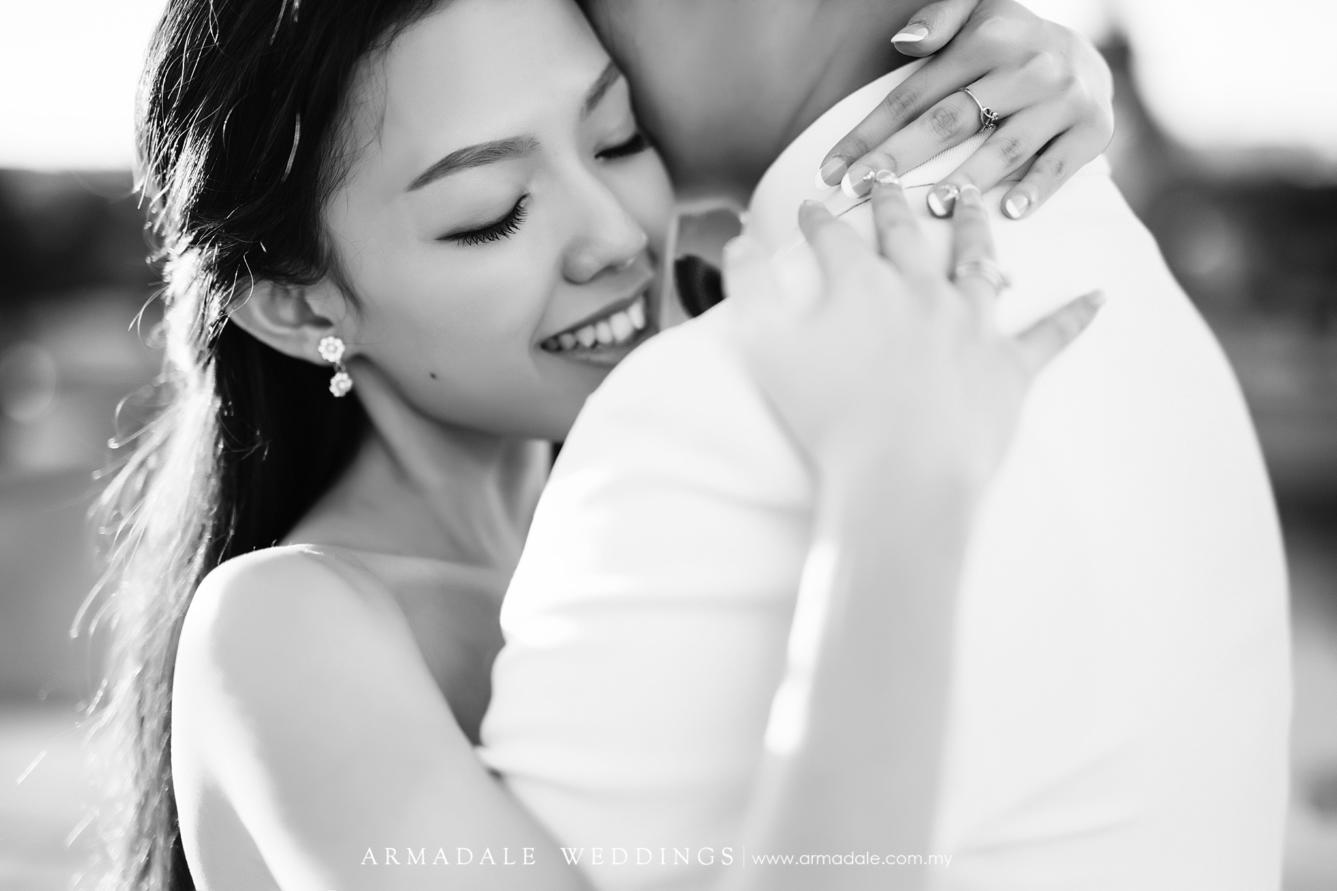 Having been in the market for quite a few years now, Armadale has set itself to be a bridal boutique that loves to bond and develop a personal touch with their clients.
All the studio aims to do is to have you walk out their doors with a smile on your face. It's all it takes to keep their passion for what they do going. And their utmost priority in achieving that success rate is through good communication. Adding on to that is the bridal boutique's need to cater to every bride and groom's necessities because it believes: you deserve as such.
"From premium gown selection, pre-wedding and wedding day photography, behind the scene cinematography, wedding day documentation – we are here to make sure you are well pampered from head to toe. We care about sharing ideas and inspirations, to always strive for something new, creative, and unique," it shares on a website, of its services.
Armadale upholds professionalism and will have brides and grooms know that it cares about hearing ideas and sparking inspirations as these serve to make new, creative and unique perspectives. Clients have raved over their customer service and overall services where photography, videography, and even gowns are concerned. Good to take note that Inzpire, a gown rental company is a sister company to Armadale Weddings.
Armadale Weddings
Block F, G-03A, Neo Damansara, Jalan PJU 8/1, Damansara Perdana, 47820 Petaling Jaya, Selangor
Tel: +603 7731 9100
---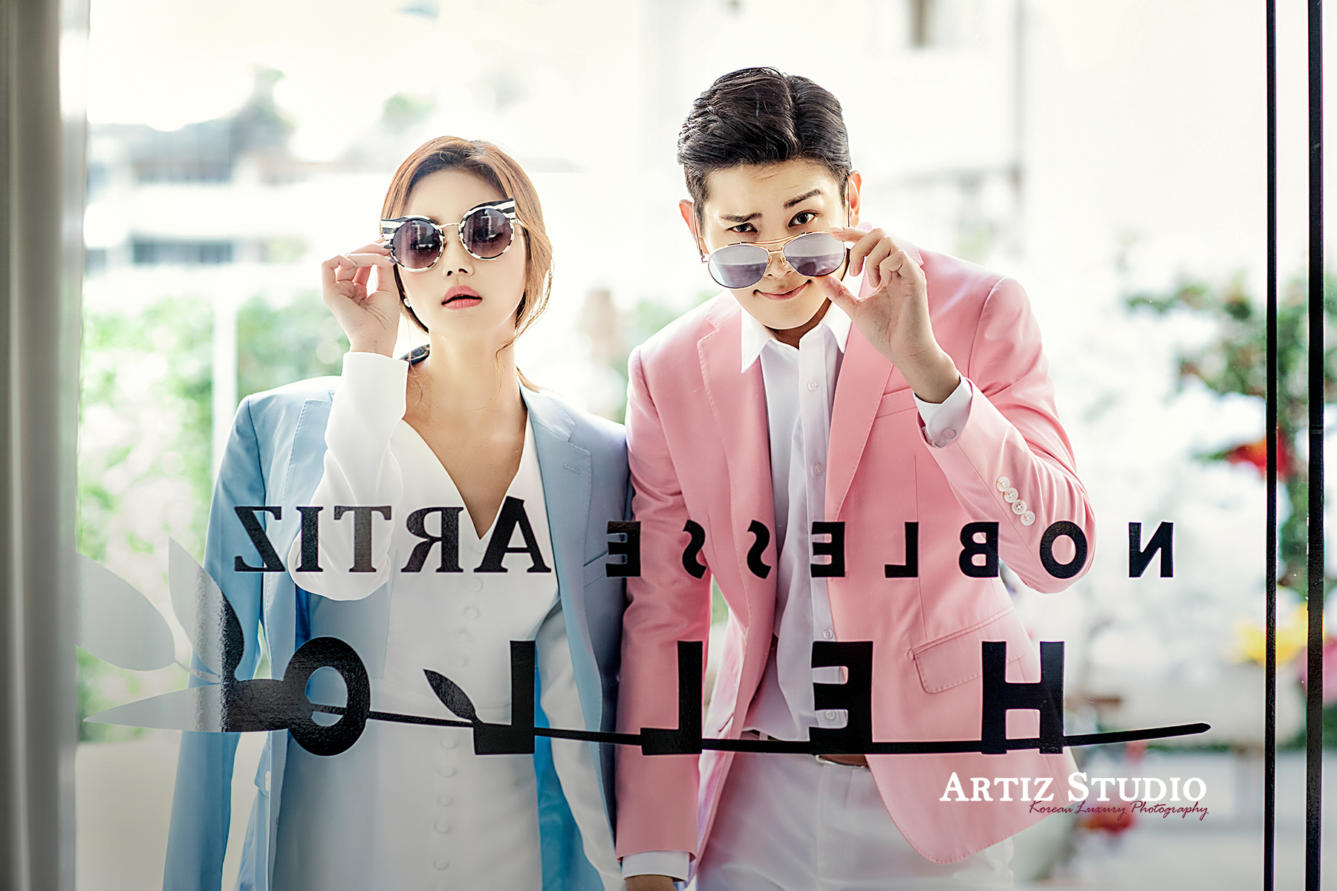 Established in Busan, South Korea in 2008 by Kim Yong Seon, this bridal boutique holds itself for bringing a revolution to the wedding photography industry. Kim, a photography major, graduated from the Kyung Sung University in 2004 and had previously worked at Woon Jung Studio, LEEWHA Studio and Elgar Studio before establishing Artiz.
Since then, its brand has grown in popularity the world over and has over 40 outlets internationally. In Malaysia branch, Korean Artiz Studio has a team of creative spokespeople, senior stylists, props creators, digital artists and South Korea photographers to give couples an enhanced and beautiful experience for their wedding photography.
"Each of our store is equipped with an experienced team who devotes themselves to take the best wedding photos for every customer, using the most high-end professional equipment. We employ professional photographers and cosmetic artists from all over the world," it adds. Stemming from his strong passion for photography at a young age, Kim says the art tells a story whilst also "a way of feeling, of touching and of loving." "We are capturing special moments from today to create eternal memories because today's special moments are tomorrow's priceless treasures … I wish Artiz Studio's brides and grooms will share how I feel that beautiful moments should be retained forever," he adds.
Korean Artiz also offers brides wedding dresses from collaborations with brands like Grace Kelly, Vera Wang, Pronovias, Top Zio and La Queen – all renowned for their wedding collections. Also lined up on the racks are Milla Nova, Lee Seung Jin, Choi Jae Hoon, Lorenzo Rossi and accessories for your choosing.
Should you be one who has been swept by the Korean romance wave, and is looking for a similar feel then Korean Artiz may be your choice in its self-description of being "Authentic Korean style, natural, fashionable, luxurious, elegant and creative." To top it off, its Seoul design centre can create scenes similar to television dramas that have captivated you. "We are passionate to provide the best service and to capture the most precious and stunning moments for every couple," Kim shares, adding that clients who mention that they found Korean Artiz through Signature Weddings will be entitled to cash coupons, promotion packages or a VIP upgrade coupon.
Korean Artiz Studio – Kuala Lumpur
60, Jalan SS2/46, Petaling Jaya,47300 Selangor, 47300 Petaling Jaya, Selangor
Tel: +603 78660829
---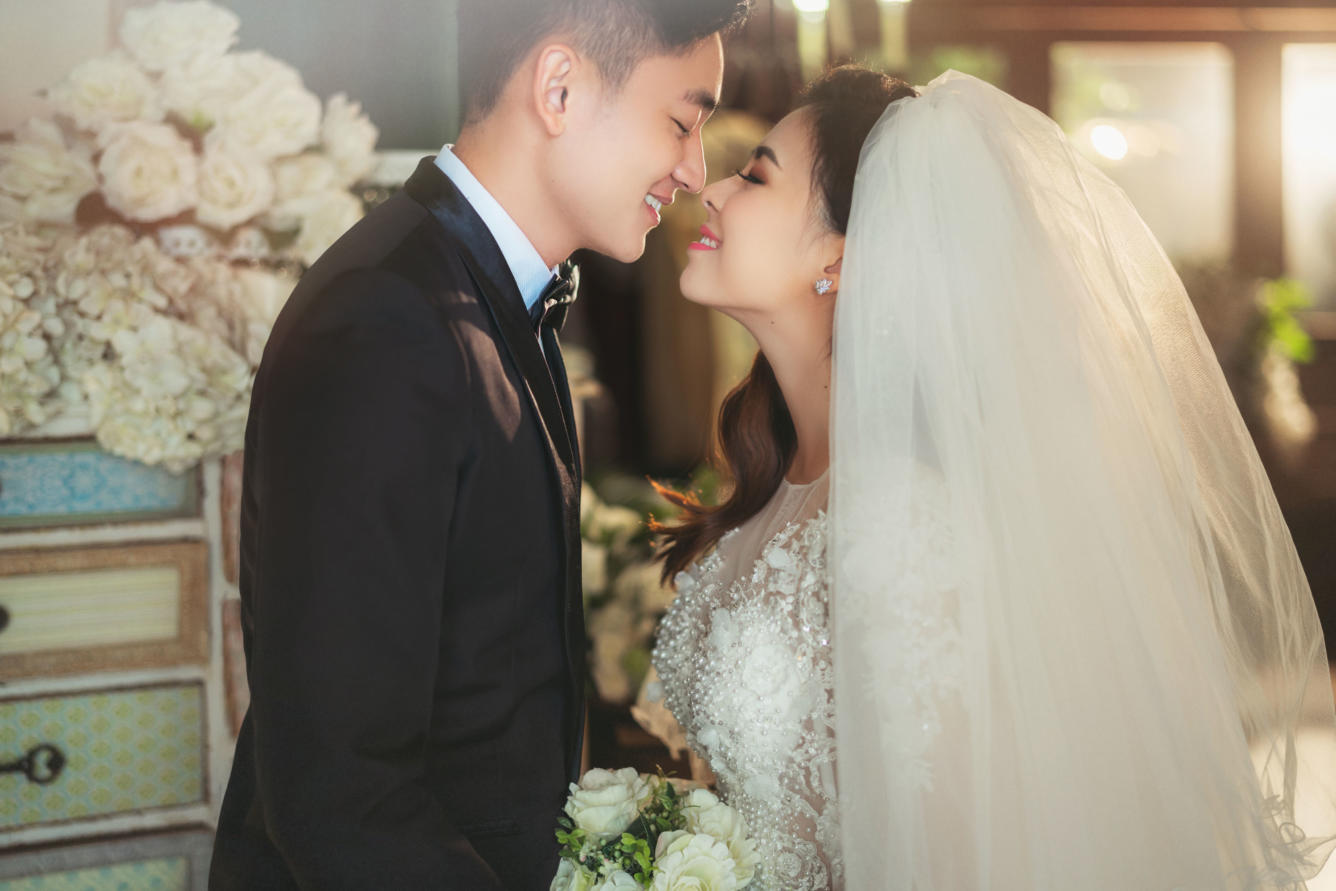 Call him a romantic, but the man behind Marry Me Bridal Gallery – Vincent Lim – is all about love. It is how he found himself foraying in the realm of weddings.
"I believe in love. There is something very pure about it but it also allows to photograph a couple in a special way: to capture their love story and make something extraordinary for each couple," he says.
So far, his passion and professionalism for his work have earned him the description of "a creative genius" in terms of shooting location, lighting, composition and getting the best, yet unique, photographs. Lim says photography, or creating images, is his happy place. "To me, family is one of the most important things in the world. I believe, life is a journey with the people around you, and the things you create together. Marriage is the ultimate combination of there," he adds, noting that photography is sharing the moments and memories that make up the story, instead of just images.
Marry Me upholds excellence when it comes to deliverable standards and Lim says the studio is dedicated to giving over 100% effort and attention "from planning your wedding to your last goodbye. All of our team members are experts of their field and will only give you the best of the best for your event."
Acknowledging that weddings are a once-in-a-lifetime event and that it needs to be perfect – just the way brides would have imagined it since they were little girls, Lim says it is important to find a good fit with the photographer.
"You want your photographer to feel like your friend! I want to be as excited and invested in your shooting day as you are, so making sure we're a good fit is essential! My vision is simple and clear; I strive to make art at your wedding, moment by moment," he adds.
Marry Me Bridal Gallery
36-G, Pusat Perniagaan, Jalan Tiara 2D/KU1, Bandar Baru Klang, 41150 Klang, Selangor
Tel: +6017 699 6550
---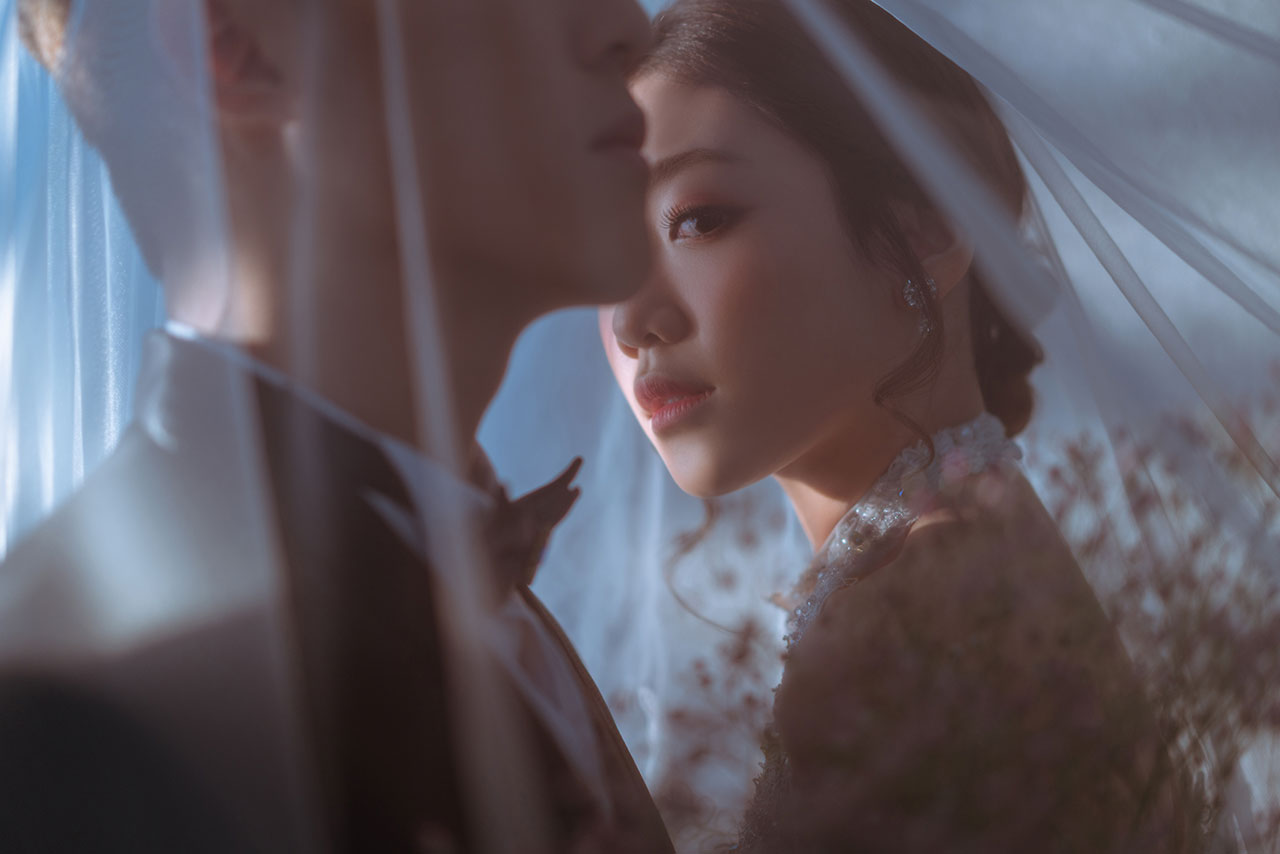 Founded in 2006, Keep Gallery Wedding Studio Sdn Bhd prides on being one of the most sought-after team in the country for pre-wedding photography on the great outdoors. A party of professional wedding photographers with a combined experience of 18 years in wedding photography set the bridal house up.
From the early days of starting the bridal boutique in suburb Sunway, Petaling Jaya with only 6 wedding dress to its name, Keep Gallery has come far and in full bloom, earning several accolades to prove its prime position and promises only professional and high-quality service from its team of photographers.
"Throughout the years of (photo) shooting, we have applied various styles in our photography such as fashion, sense of art and lifestyle. This characteristic and philosophy of providing artistic photography and a great experience for each bridal couple they served, created by Keep Gallery founders is the main reason why they are favoured by their clients and photography enthusiasts.
"We capture the joy, spontaneity and emotions of the day in an unobtrusive manner, combined with formal group shots," says Mr. Eugene Chew co-founder and leading photographer at Keep Gallery. We concur, the right mix and balance of artistic shots, photojournalism flows of the day with the deliberate planning of shots with important people in your life are often what makes your wedding albums and best memories of the day, complete.
It claims it is the first in the country to introduce Wedding Photo in Sunlight (WPS) which is a new concept of full outdoor photography. The internet, Keep Gallery says, is a good resource in promoting WPS but in doing so, sparked new competition.
That being said, Keep Gallery has a strong team of expert in various creative photography skills and the state-of-the-art equipment needed to do the job. In striving to provide only the best to its customers, the bridal boutique continues to invest year after year in high-end cameras and printing gears. Recently they've moved into the bungalow in the SS2 suburbs knowns as the bridal town near Kuala Lumpur.
"In Keep Gallery, we concentrate more on producing better photos, rather than cracking our head to think about ways to make you spend more," it says of its services and affordable packages. The bridal boutique promises no hidden or ridiculous charges or costs and there is one-on-one, attentive service by photographers and make-up artists during the photography session which earned them roving reviews on wedding forums and review site about their honest and transparent conduct in bridal business.
Keep Gallery
88, Jalan SS 2/24, SS 2, 47300 Petaling Jaya, Selangor
Tel: +6017 797 4032