The big boss of Airline company, AirAsia, just tied the knot with his Korean girlfriend in a quiet, unannounced wedding; and what a place to have a wedding than the Cote d'Azur, or as it is known in English, the French Riviera.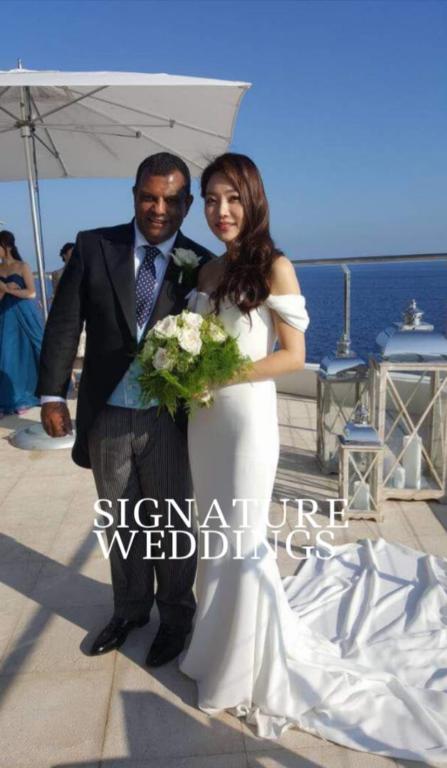 We recently covered another celebrity wedding that was in the stunning French Riviera; It seems to be the place of celebrity weddings.
Tony wed his wife, Chloe, in the presence of close family and friends. Among the VVIP guests who attended the ceremony and reception were AirAsia chairman and Tune Group chief executive Datuk Kamarudin Meranun, CIMB Group chairman Datuk Seri Nazir Razak and former international trade and industry minister Tan Sri Rafidah Aziz.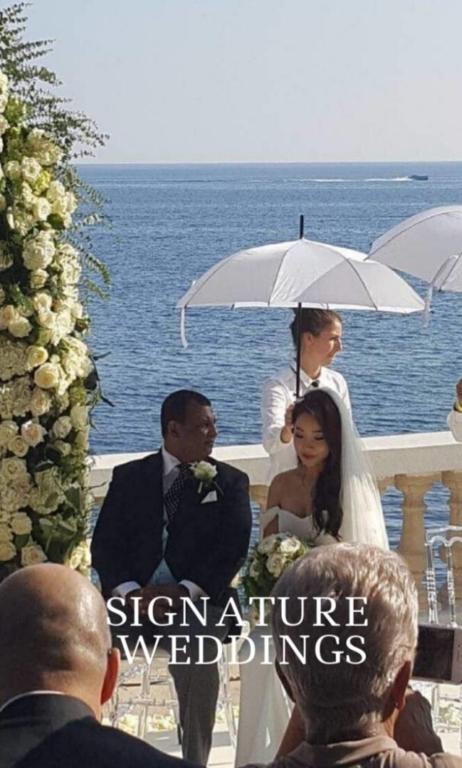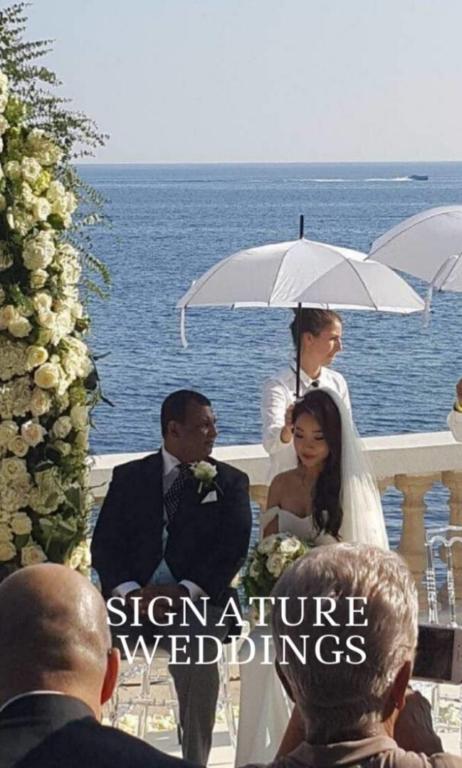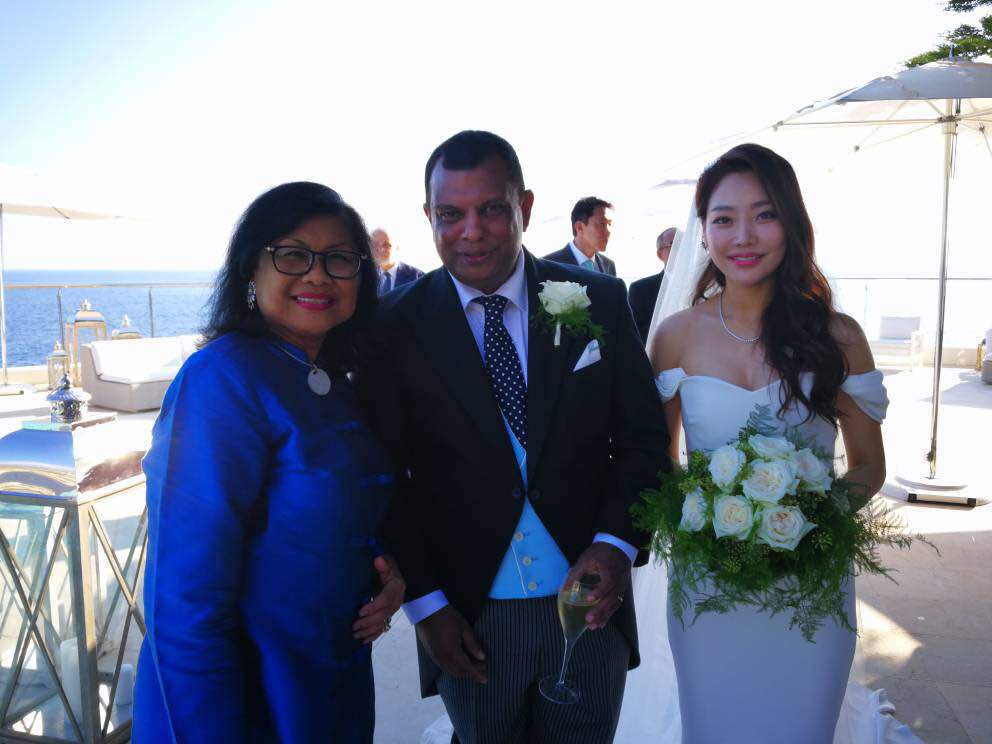 Not much is known about Chloe, who is in her 20s, though she is said to be well-liked and personable. The couple is said to have been dating 2 years before getting married.
The picture, first seen in a report by the New Straits Times, shows Fernandes looking classy in a three-piece suit, and Chloe looking dazzling in an off-shoulder mermaid gown. We are definitely keeping an eye out for more pictures of this wondrous wedding.