The wedding of American rapper, Gucci Mane and his stunning (ex) fiancé, Keyshia Kaoir, a model and fitness entrepreneur, recently took place in one of the most glamorous and lavish ceremonies. The affair was a diamond and crystal studded event with extravagant gift-giving and guests clad in all white.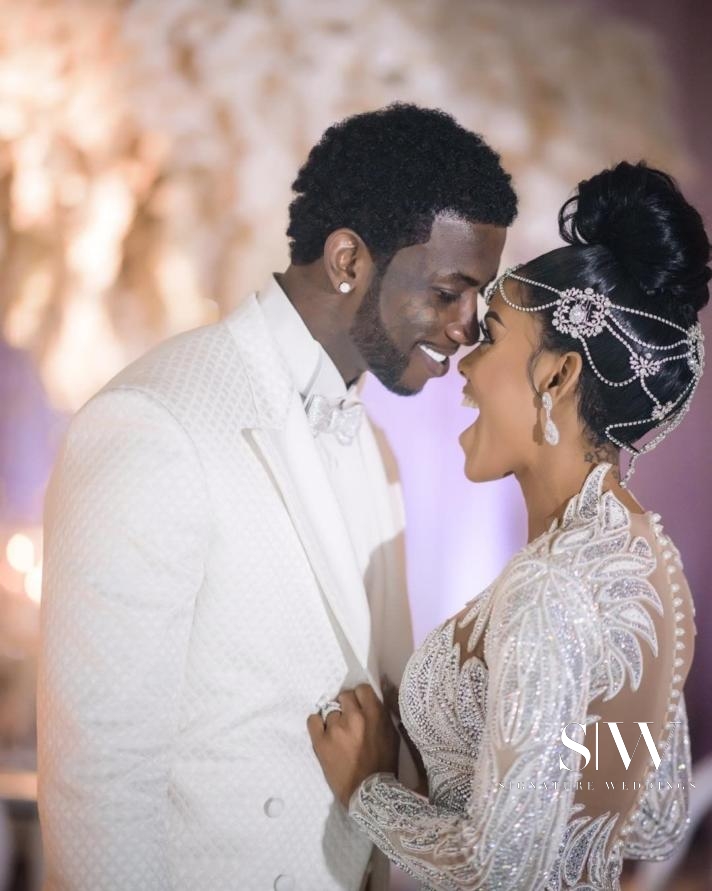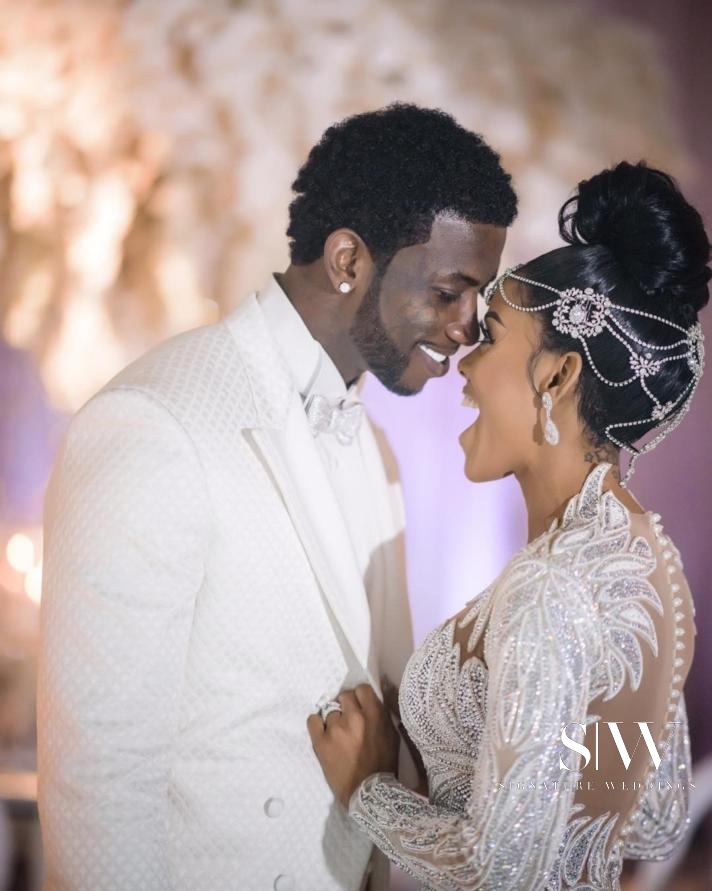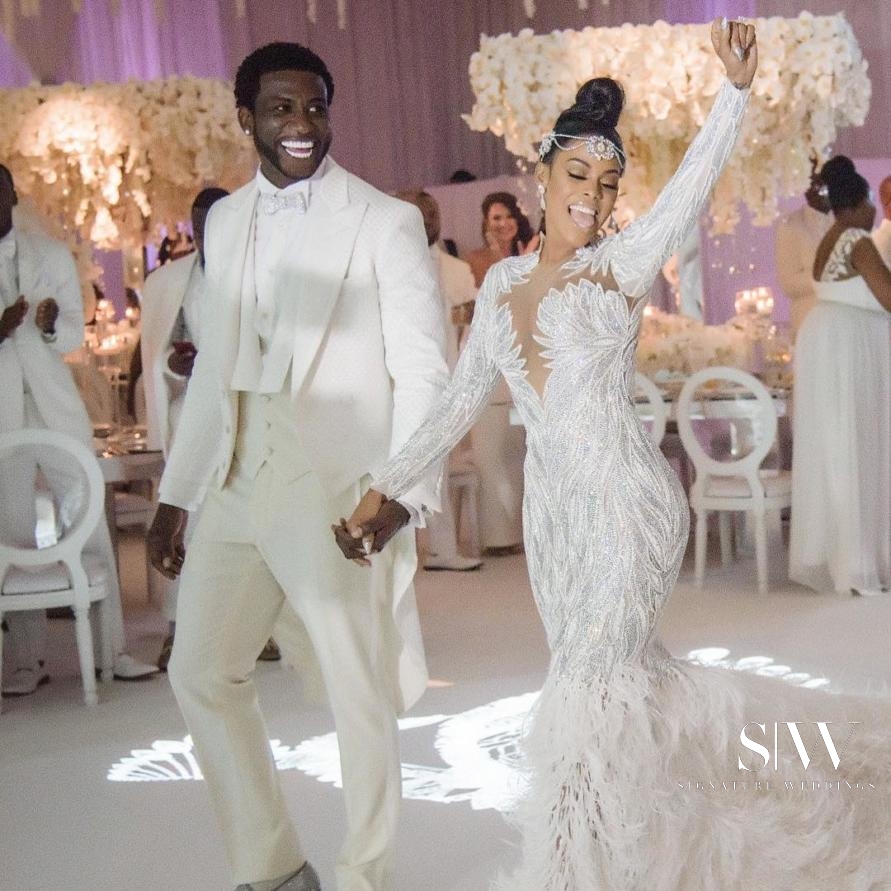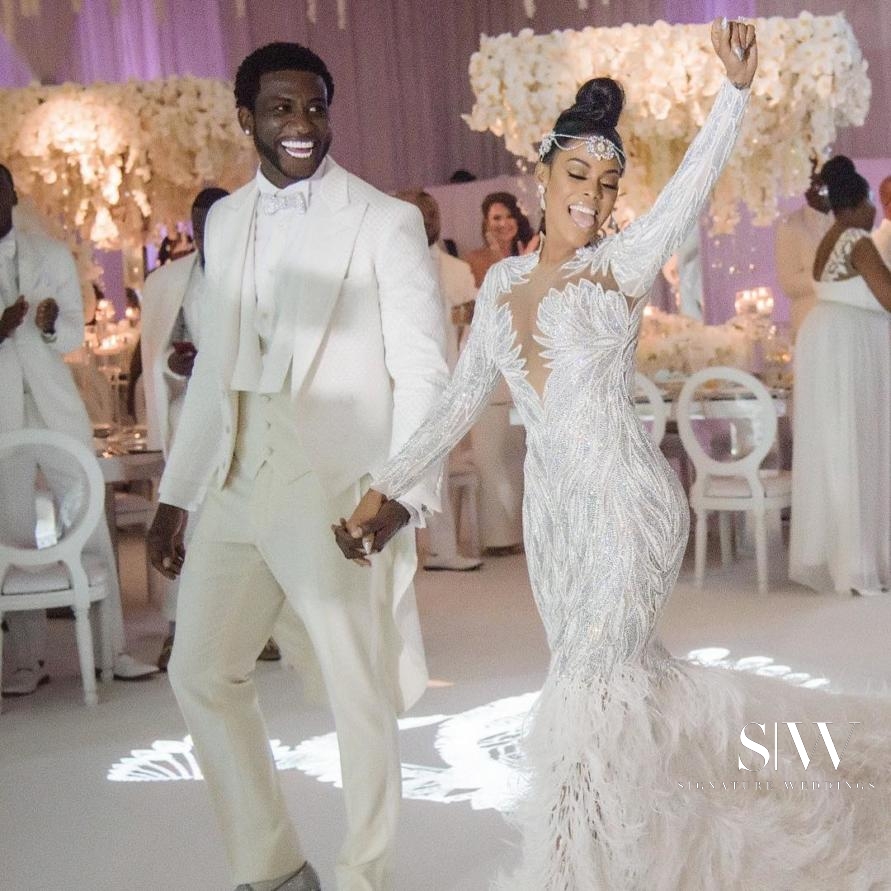 The wedding was seen on live TV on the premiere of their BET reality show, "The Mane Event". It was the first part of a ten-part series which will feature the married couple and their lives as newly-weds.
Taking place at the Four Seasons Hotel, Miami, other famous celebrities such as singer Monica Brown, music mogul Sean "Diddy" Combs, Real Housewife of Atlanta Kim Zolzaic, rapper Big Sean and his girlfriend Jhené Aiko, a singer, attended the sparkly affair.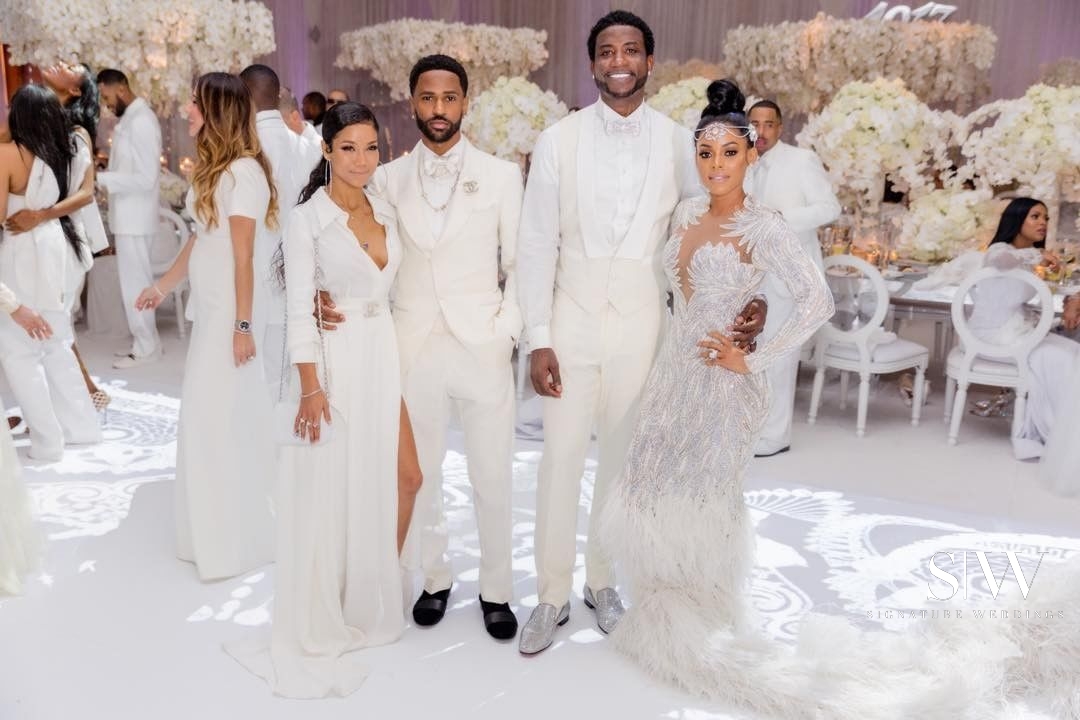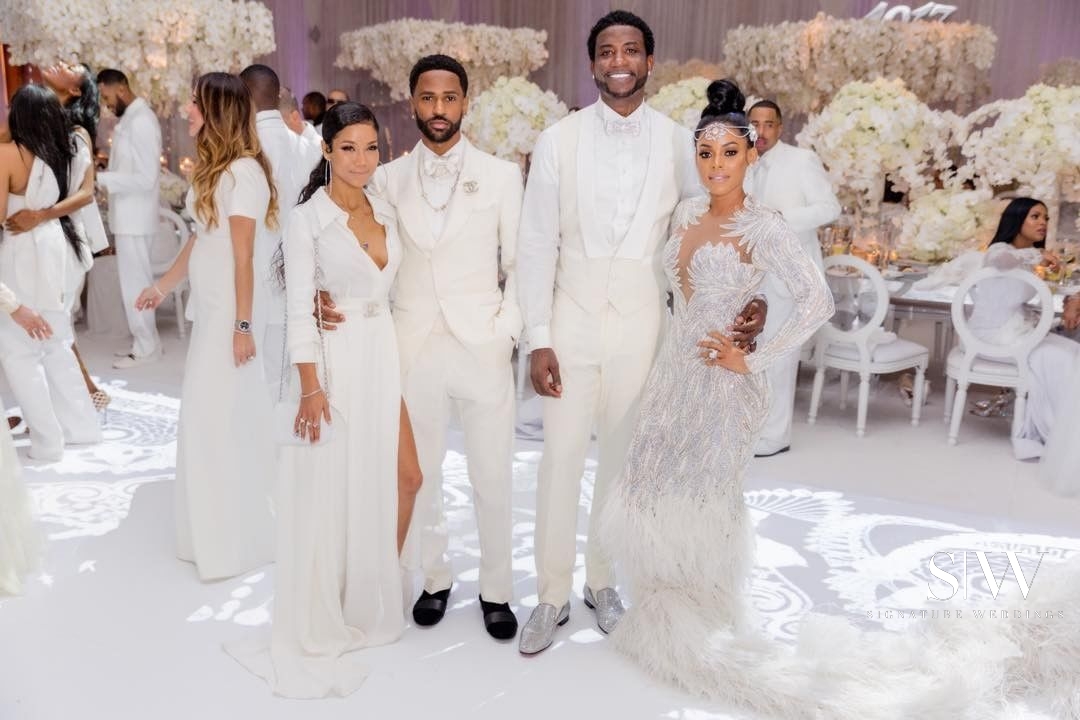 When Kaoir asked Mane what the budget was for the wedding, he replied with "No budget, don't ever say the word budget no mo'." This wedding was nothing short of luxurious. Kaoir reportedly wanted a white wedding with lots of diamonds. Her wish came true, and we cannot be more enthralled.
She was dressed in a spectacular and dazzling dress designed by Charbel Zoe, a Lebanese fashion designer. The dress was embellished and adorned with diamonds galore and there was a matching diamond bouquet. Both sparkled luxuriously as the bride walked down an elevated aisle in the stunning ceremony.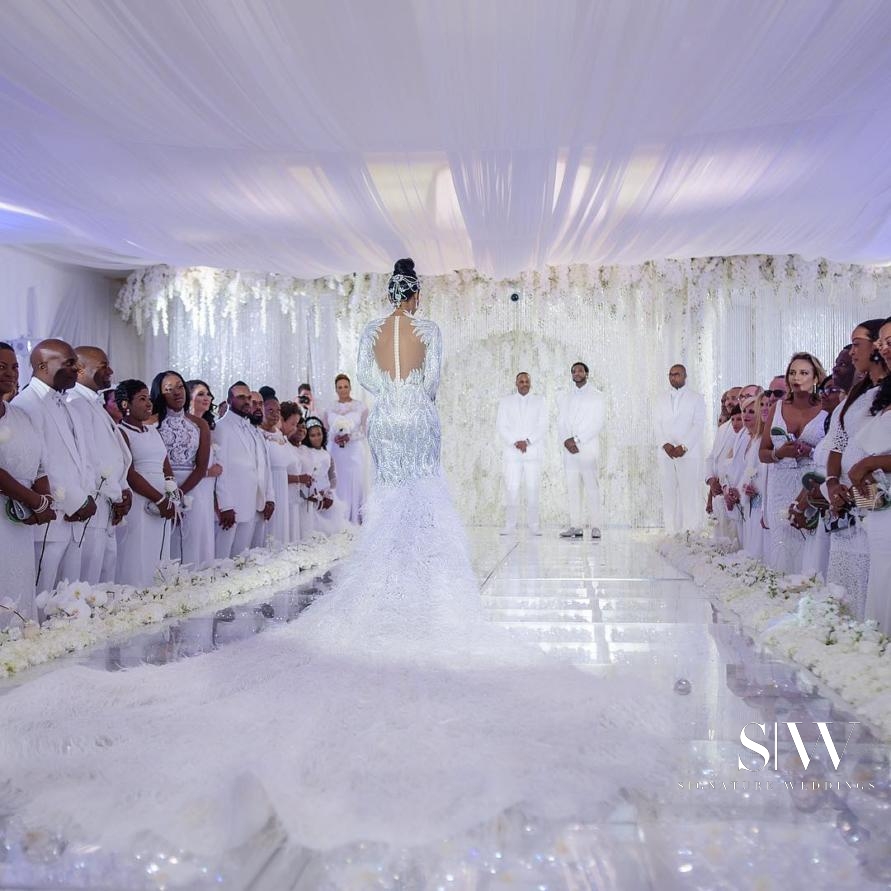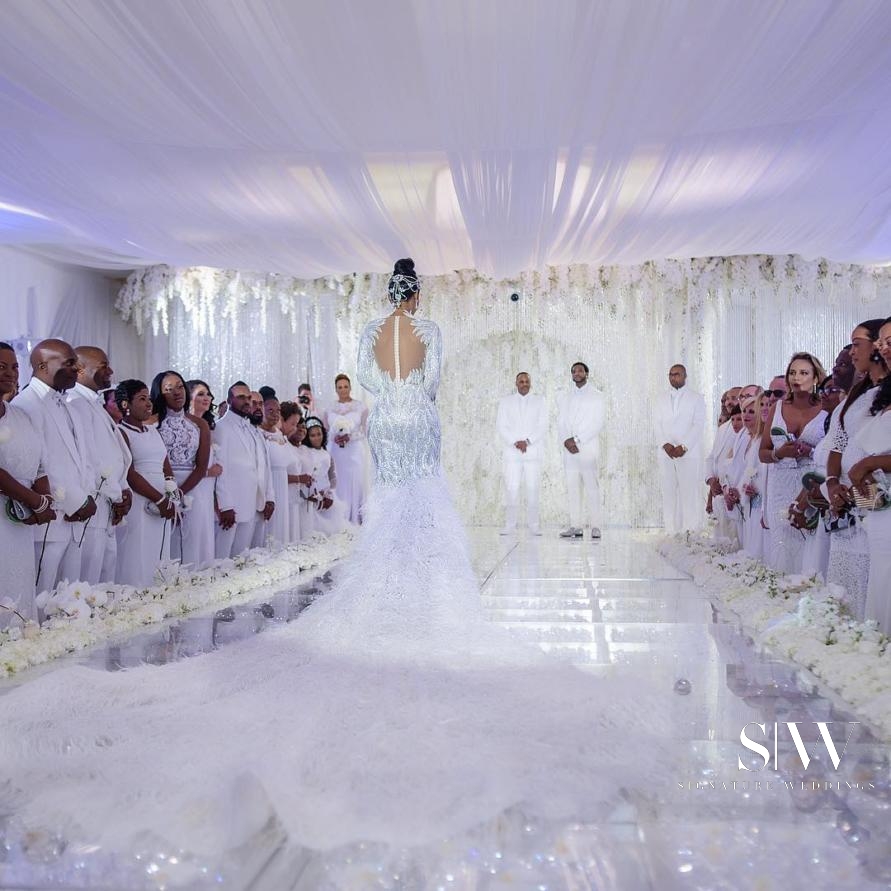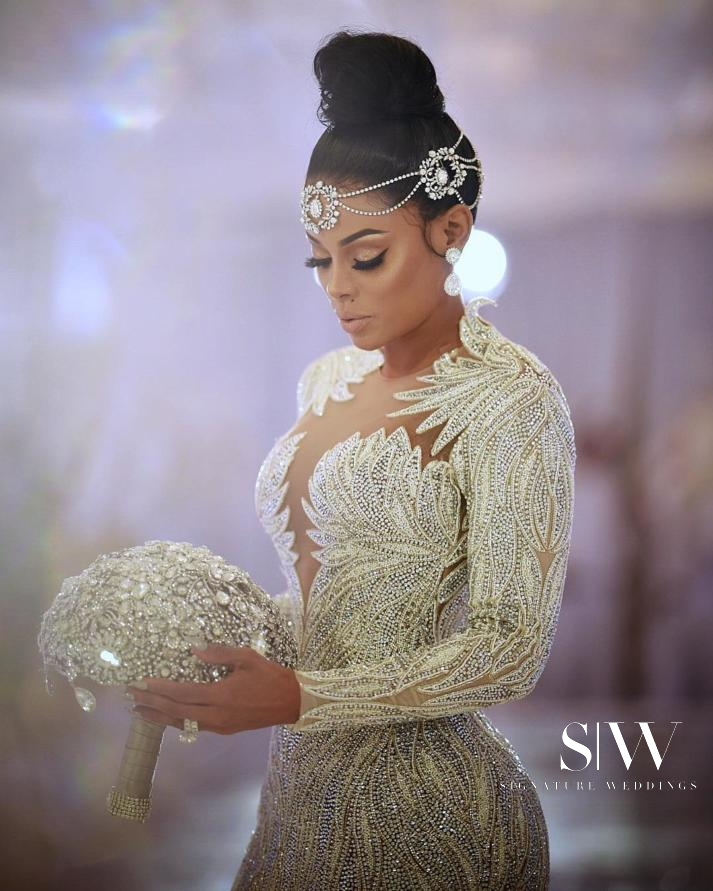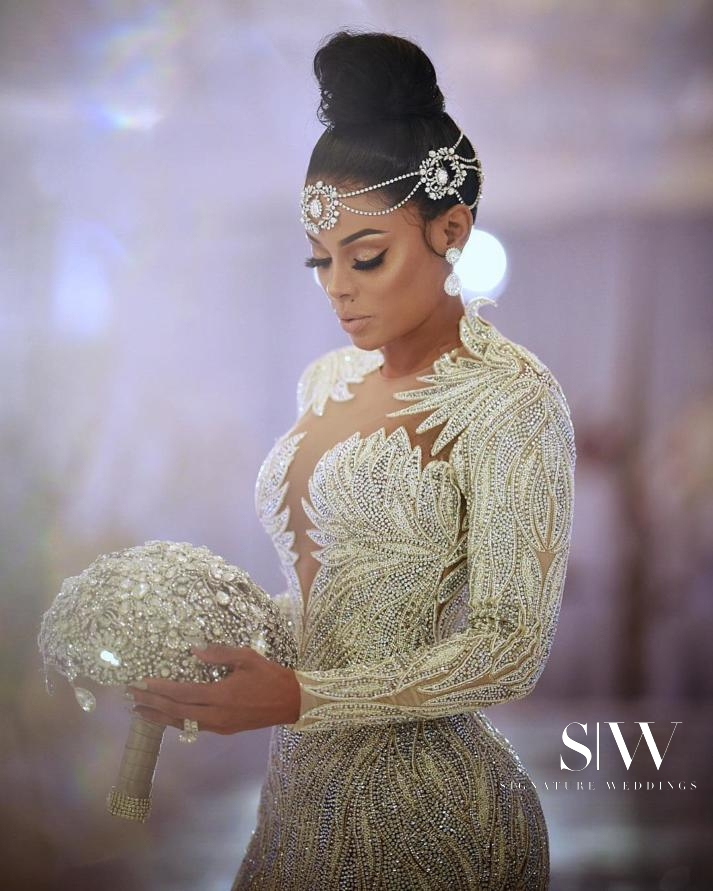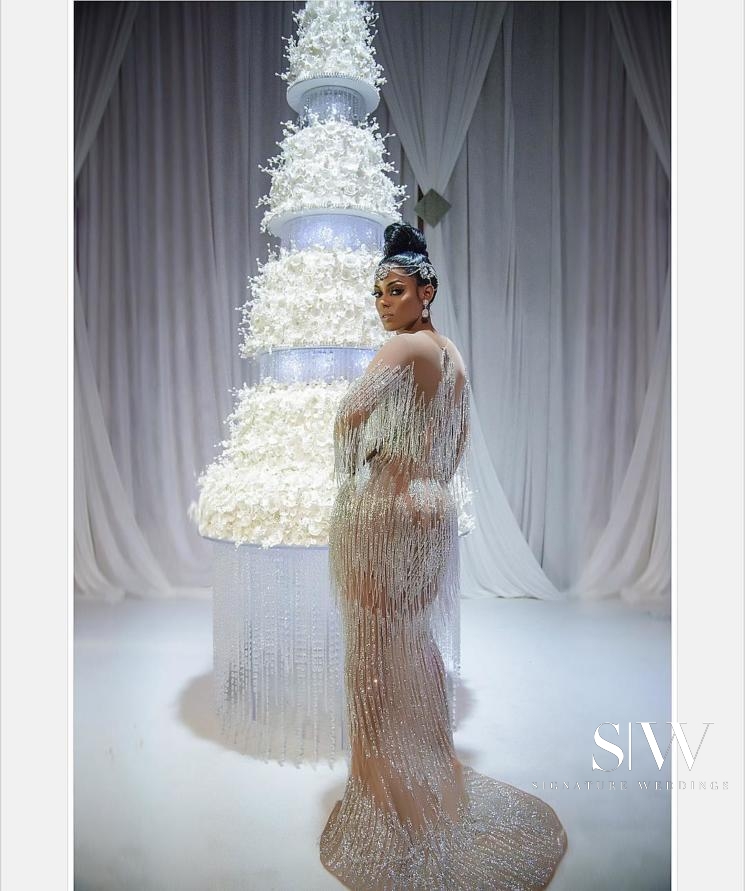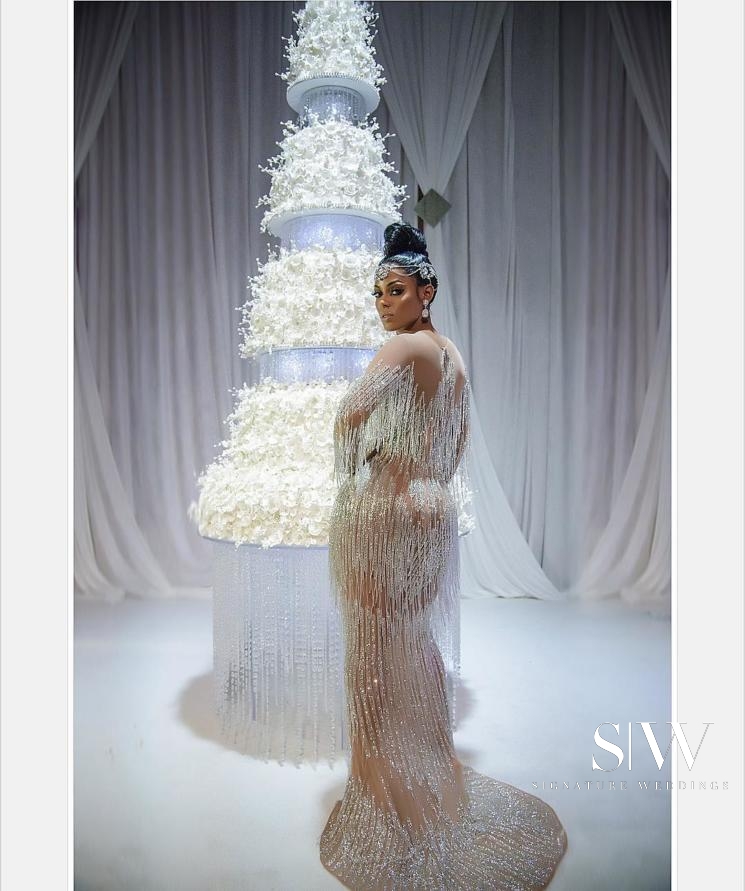 Other highlights of the event include the Swarovski crystal-encrusted cake that cost a whopping $75,000. It had to be cut with a sword. There must be a connection between lavish weddings and sword cake-cutting.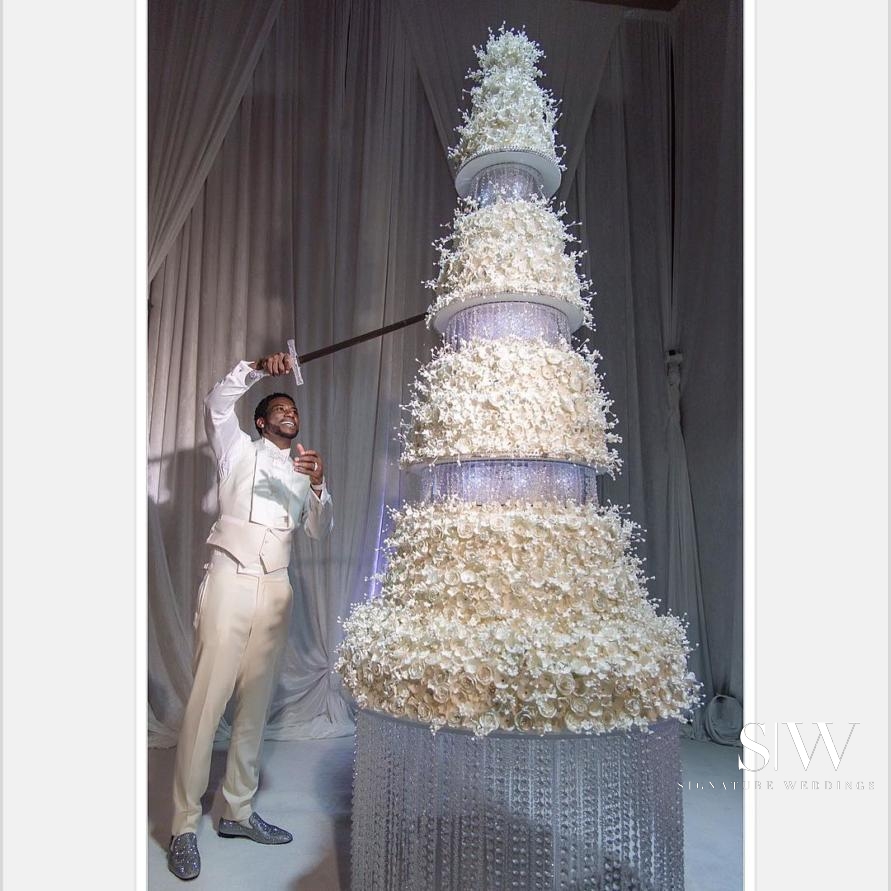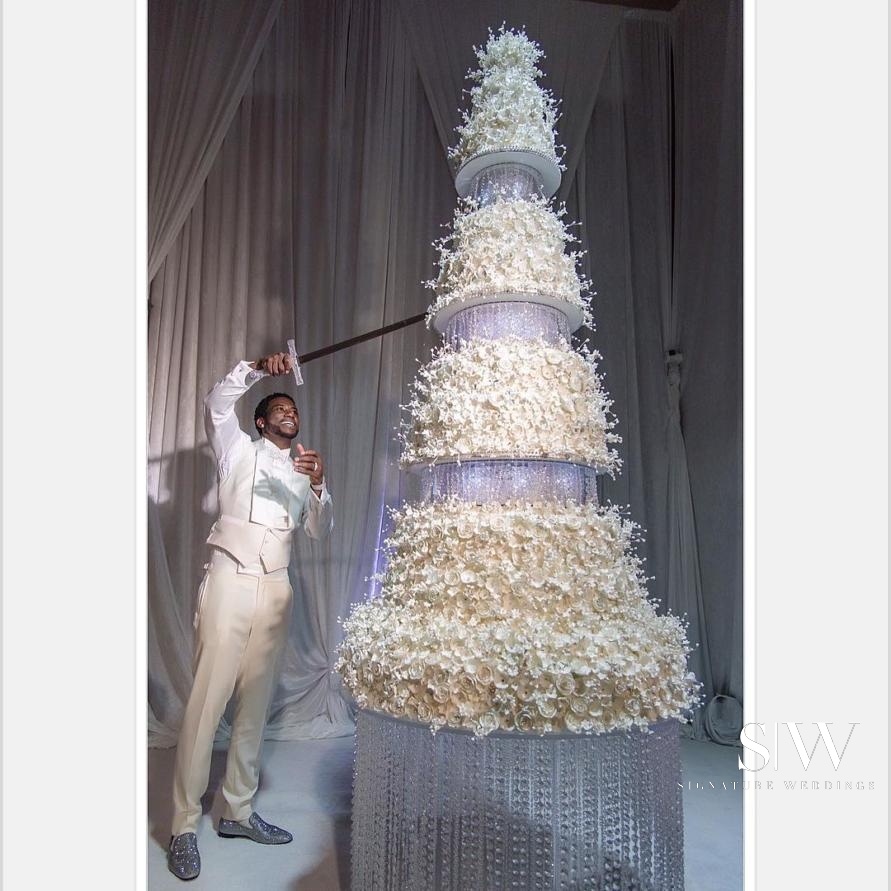 The wedding invitations alone were reported to cost $50,000 and it's no wonder why. These invitations were made of silver mirror acrylic with a boxed interior made of velvet and decorated with laser cut patterns. It is also worth mentioning that over 300 Swarovski crystals were used for each invitation.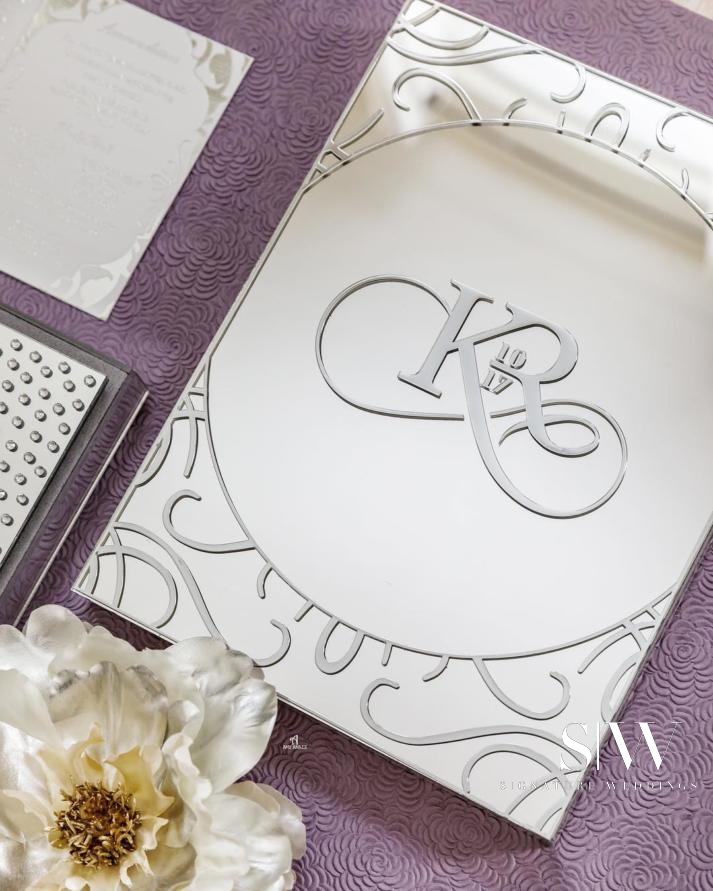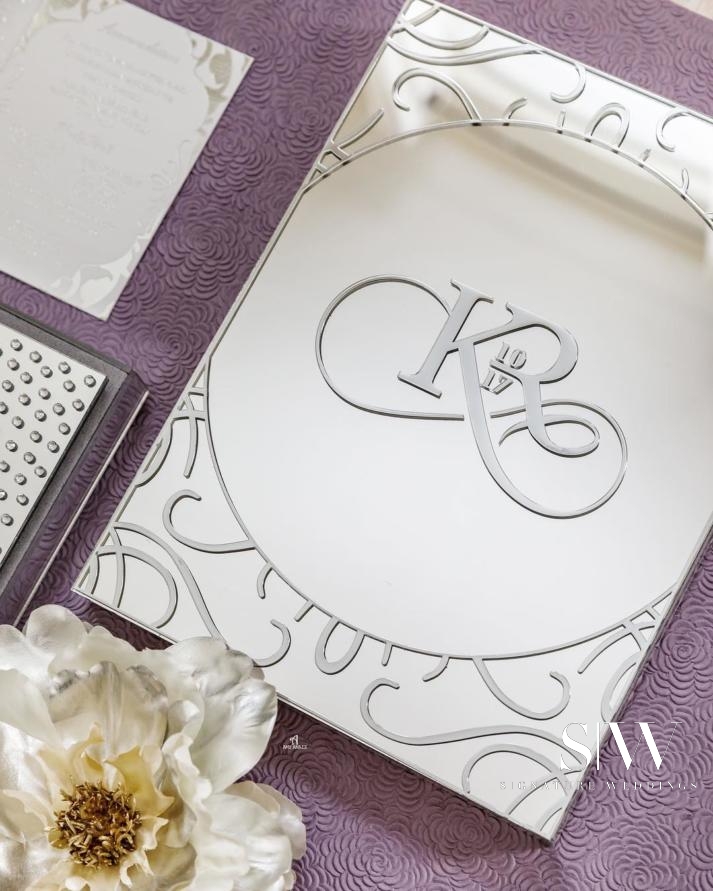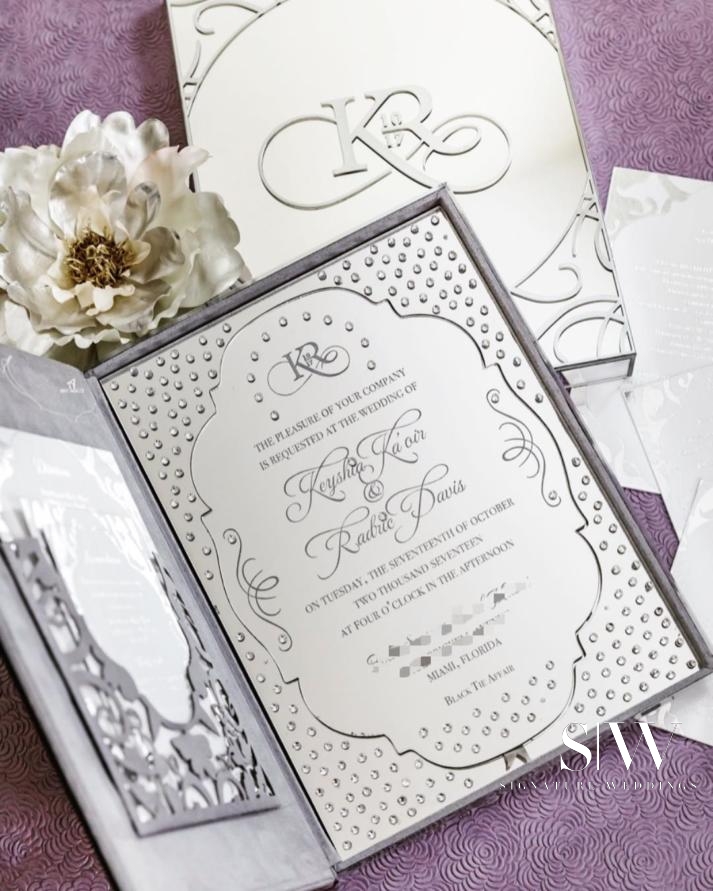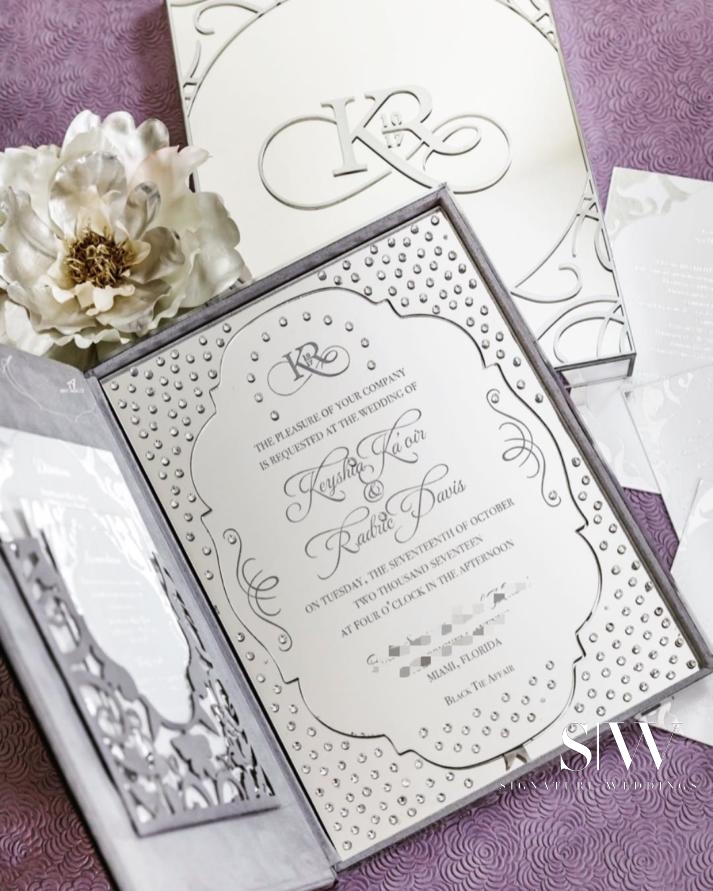 Gucci also gifted his wife with a Rolls-Royce Wraith on the night of the rehearsal dinner. Budget really isn't in the rapper's vocabulary.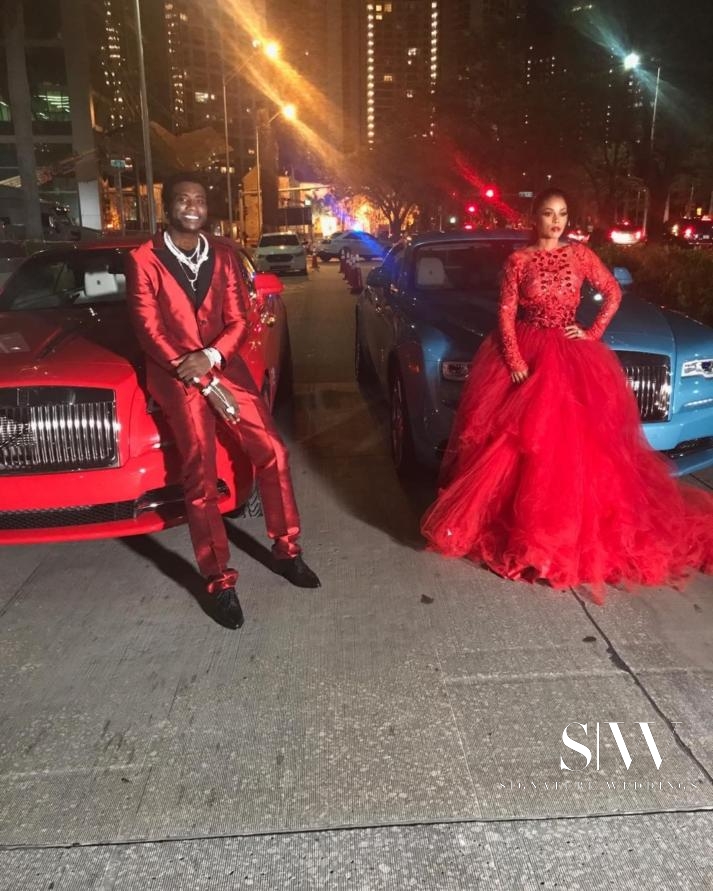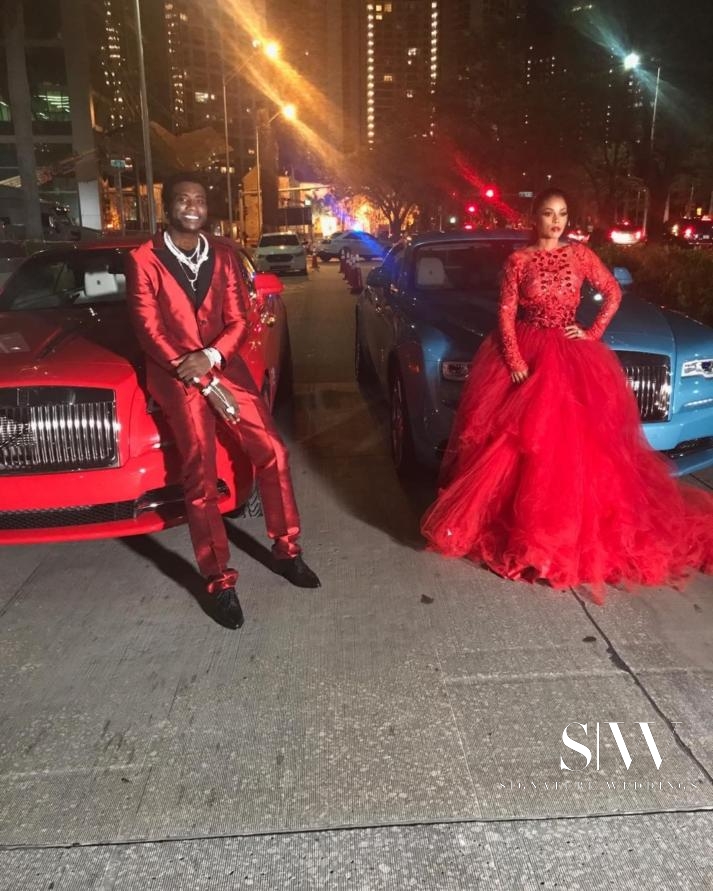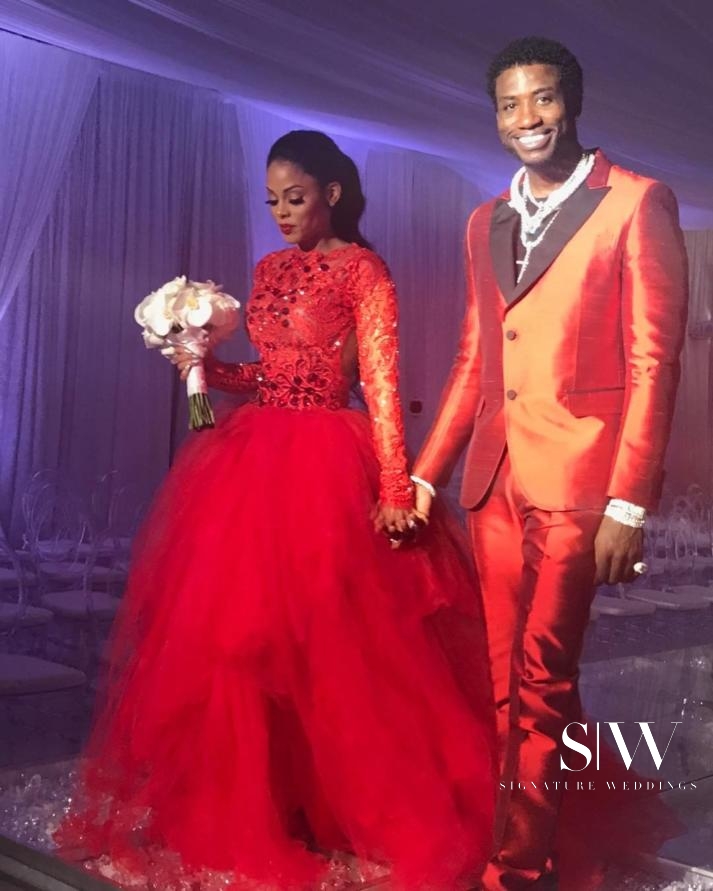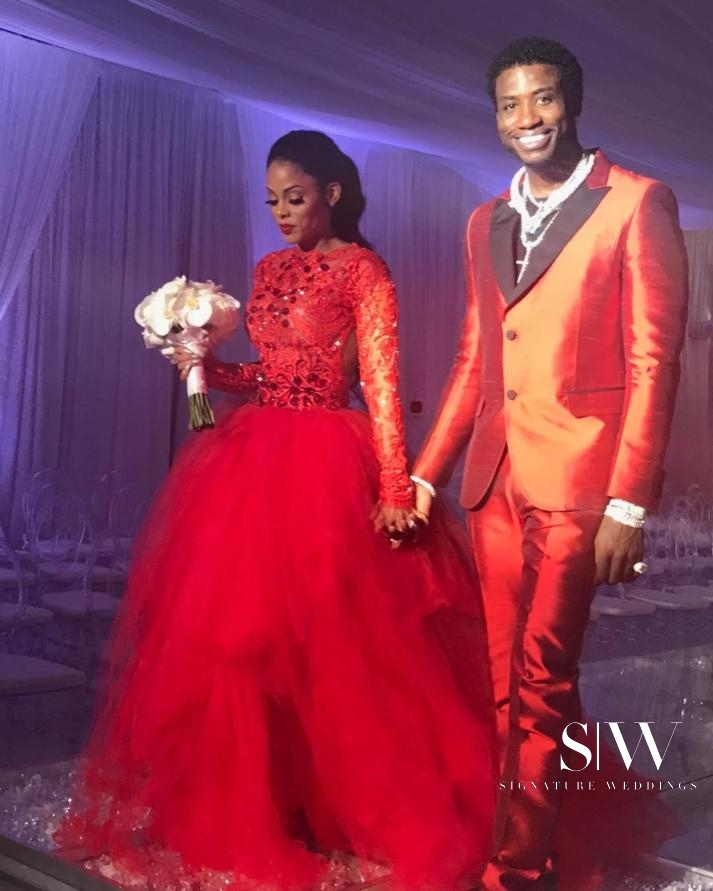 We certainly wish this "trap music" celebrity couple a luxuriously happy lifetime!