Margaret and Andy Bryceland's story is one of fairytale turns reality spanning 50 years. He was just 19 and she, a tender age of 16, when they first met at a local youth club, in their birthplace of Scotland.
In 2016, At 69, Andy reminisces how his bright-blue-eyed sweetheart as cute and innocent. He also quips: "She thought I was nice-natured-plus she thought I had lots of money."
Four years of courtship found the couple sealing the deal with a wedding in Port Glasgow, Scotland. Together, they raised four children and later moved to Perth, Australia where they are to this day.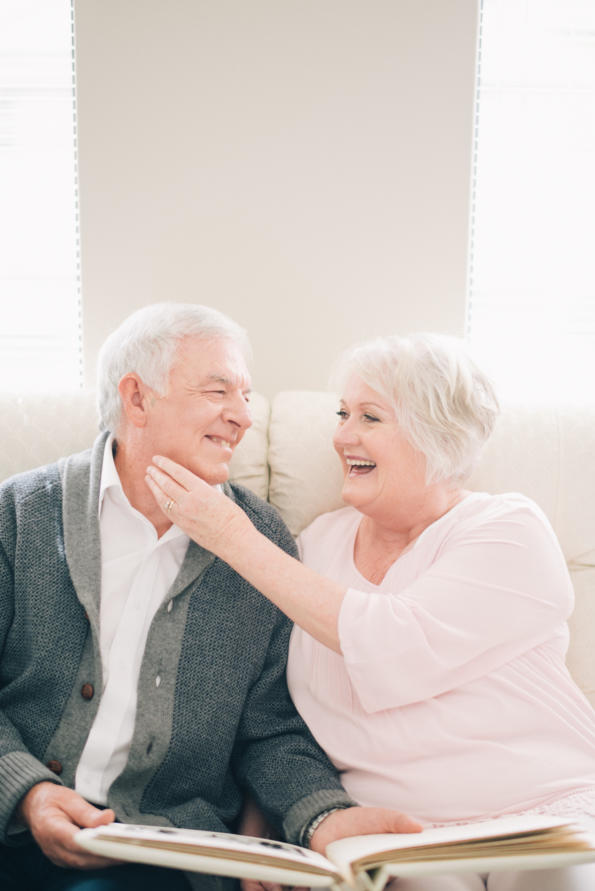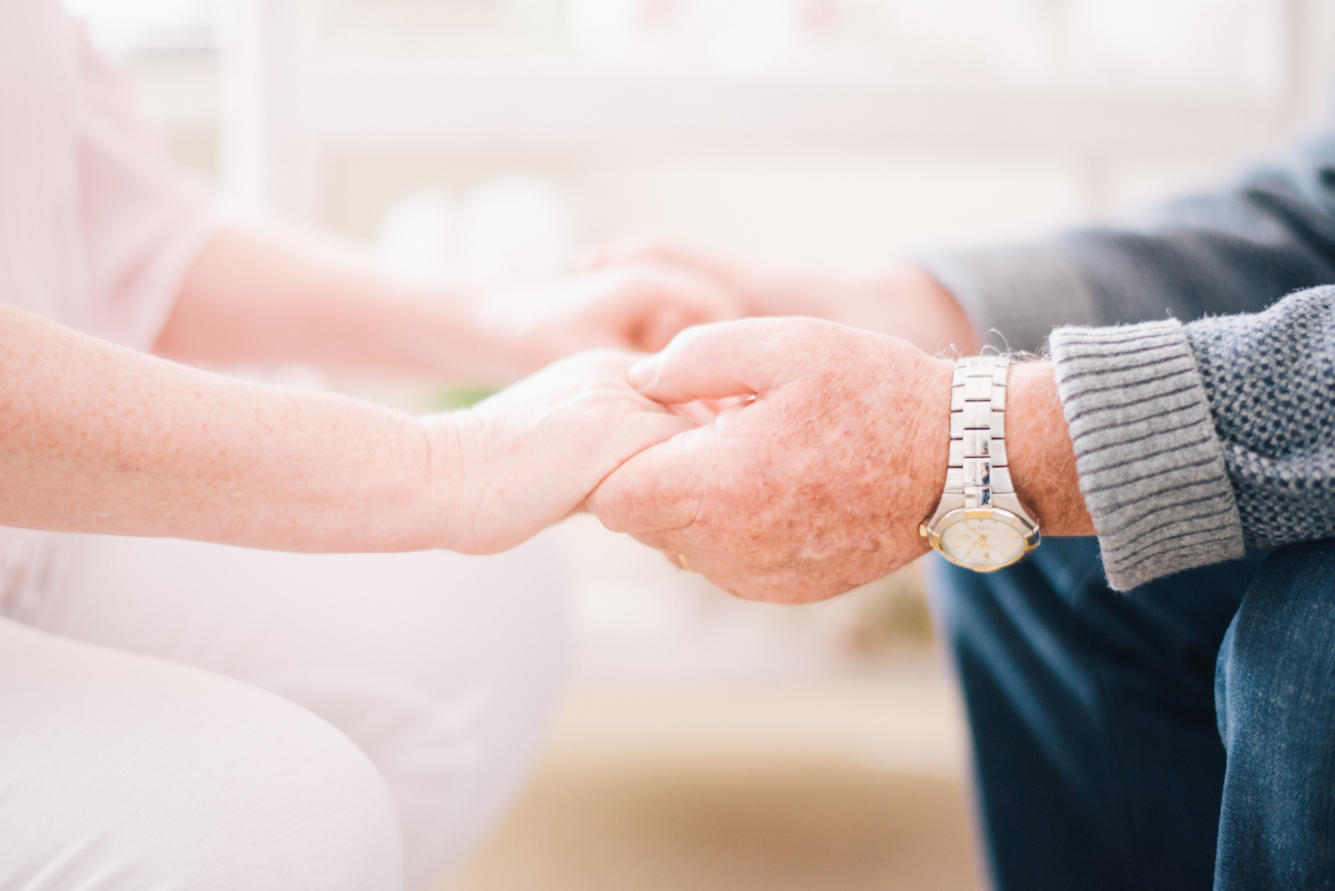 They marked their 46th wedding anniversary – and their 50th year together – with professional shutterbug Ben Yew who is an expert in capturing love stories. Using his love for natural light, he credits their fun ways and overwhelming love for each other for the pictures that resulted from the shoot at the Fremantle docks, as well as around and about Perth.
Above their love for travelling, reading, cooking and the silver screens, Andy and Margaret upholds "growing old and appreciating each other and having fun along the way." Letting in on what keeps their bond strong, Andy says: "Marriage has to have one boss, so you have to learn these two words, 'Yes dear'. The boss changes day to day."
Margaret, 67, simply says: "Be true to one another, patient and thoughtful … We had a great feeling of togetherness between us and still have it to this day."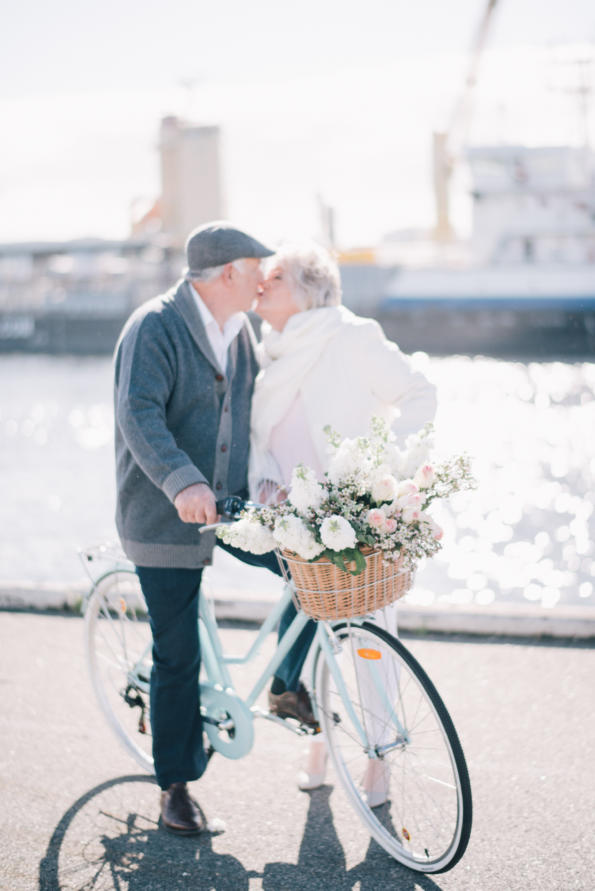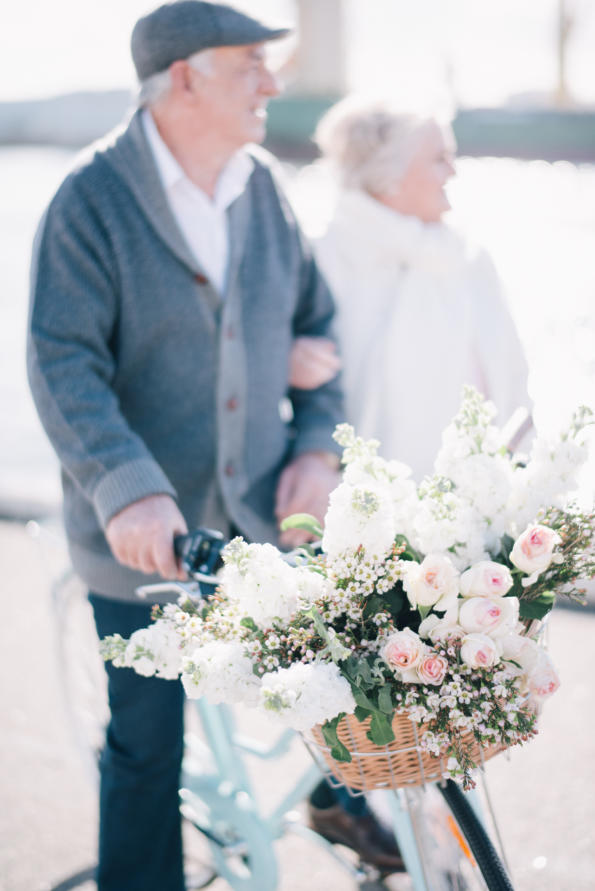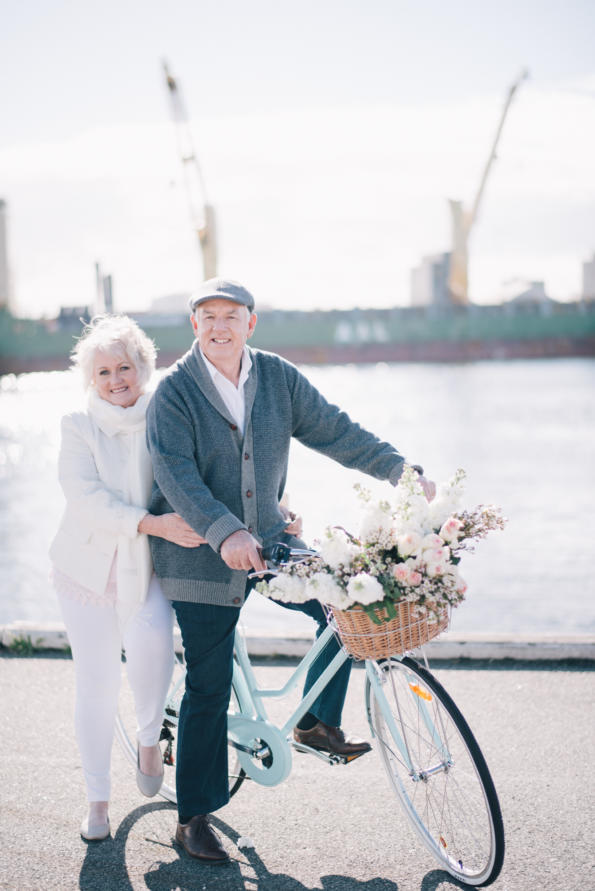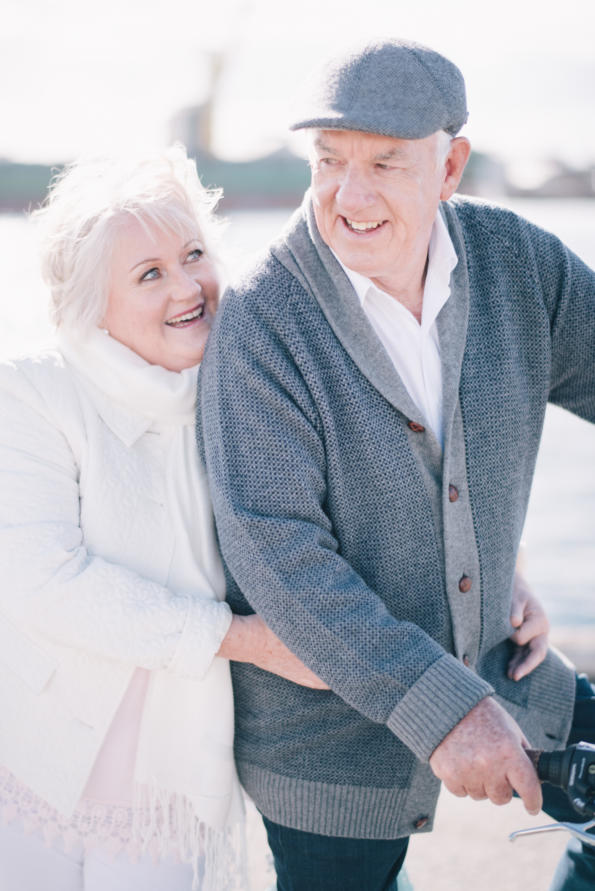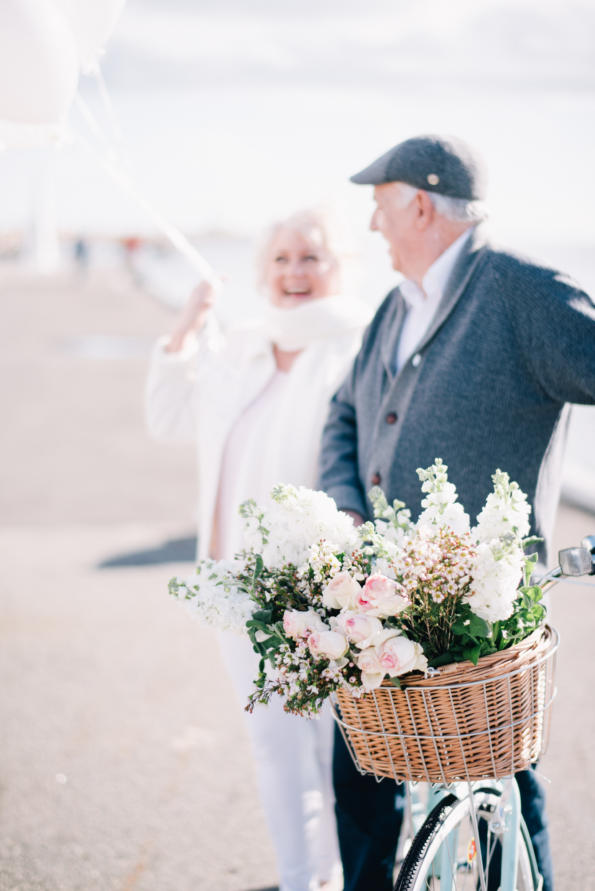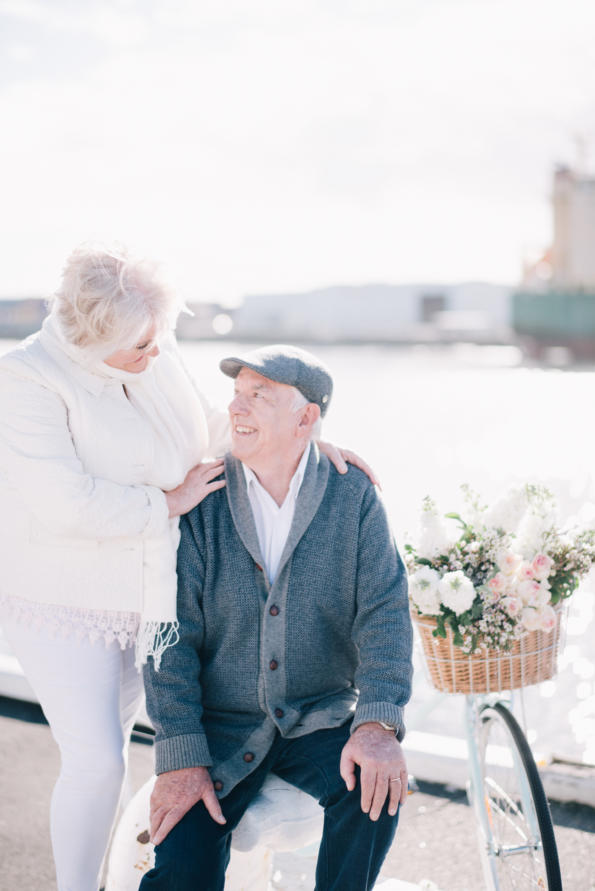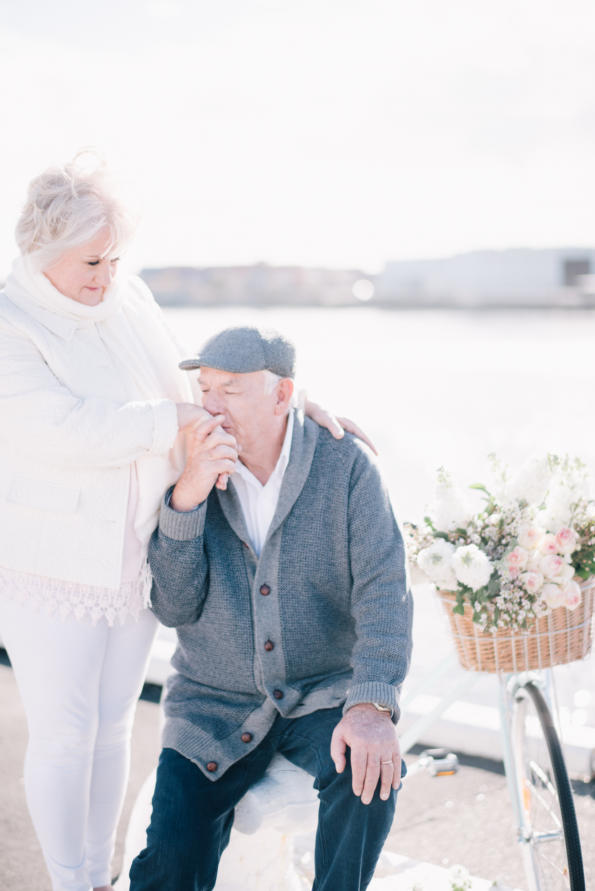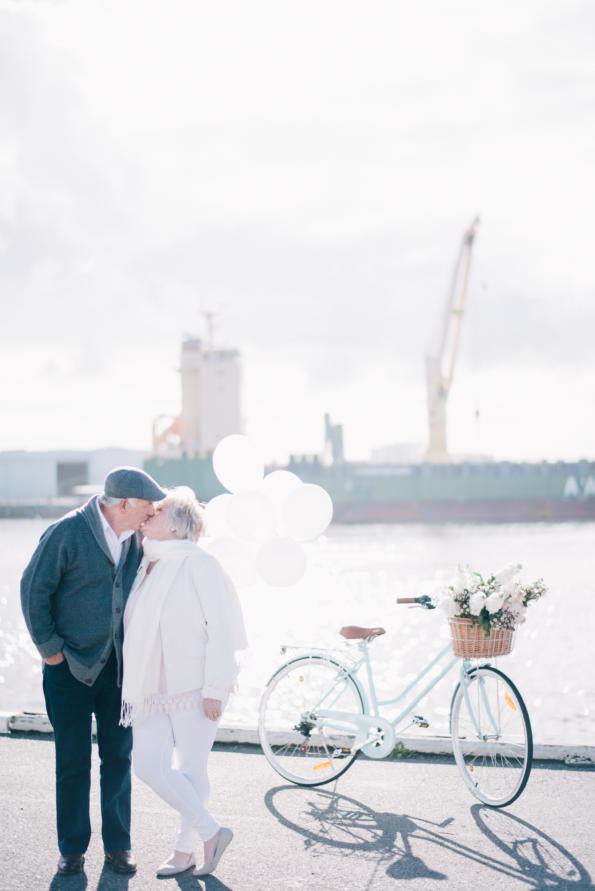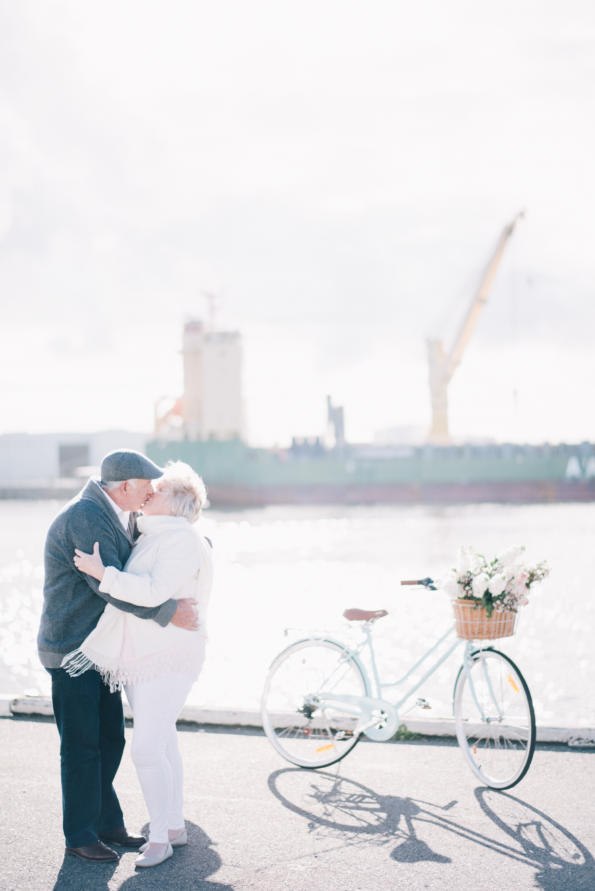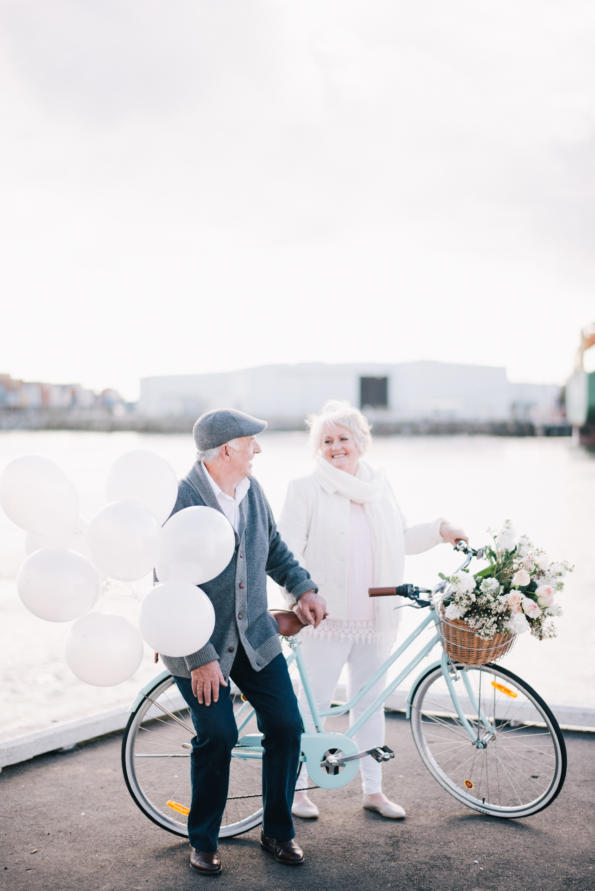 Besides having mementoes for themselves, Andy said the 2016 photo shoot was "something nice to leave the children and grandchildren."
Yew remembers the Bryceland's as a fun and energetic couple. The feather in the cap was them being photogenic. "From the first time I met them, I was already excited for the shoot. I really loved this session because the couple is still so much in love," he said, explaining that the shoot started off at their home so they could be comfy and lose their nervousness.
"Once they were ready, we headed out to the Fremantle docks for the outdoor location. I picked that location because I love the open space and the quiet location gave them a little more privacy," Yew added.
The natural light against the set-up perfected the happy and fun moments captured. The best part of the session was Andy carrying Margaret on a bicycle which shed a retro and stylish feel.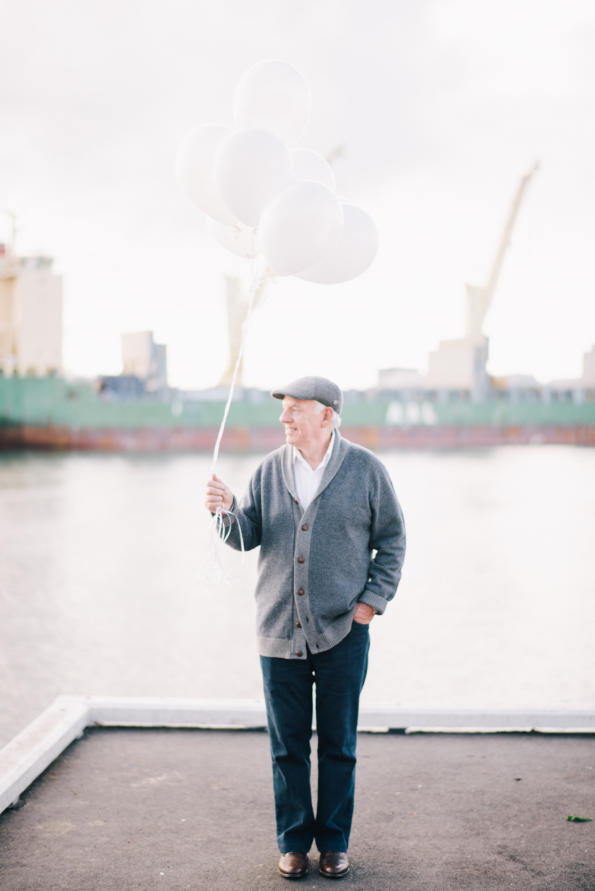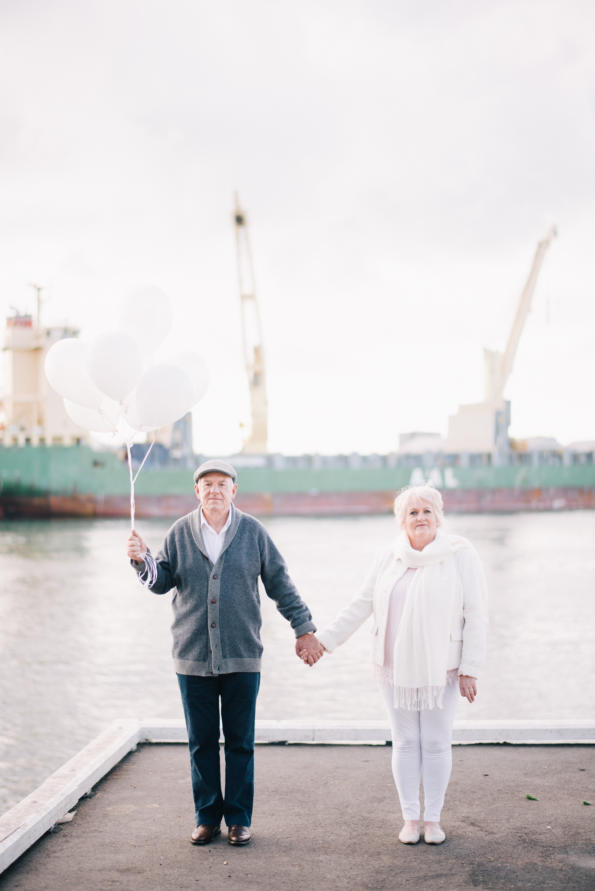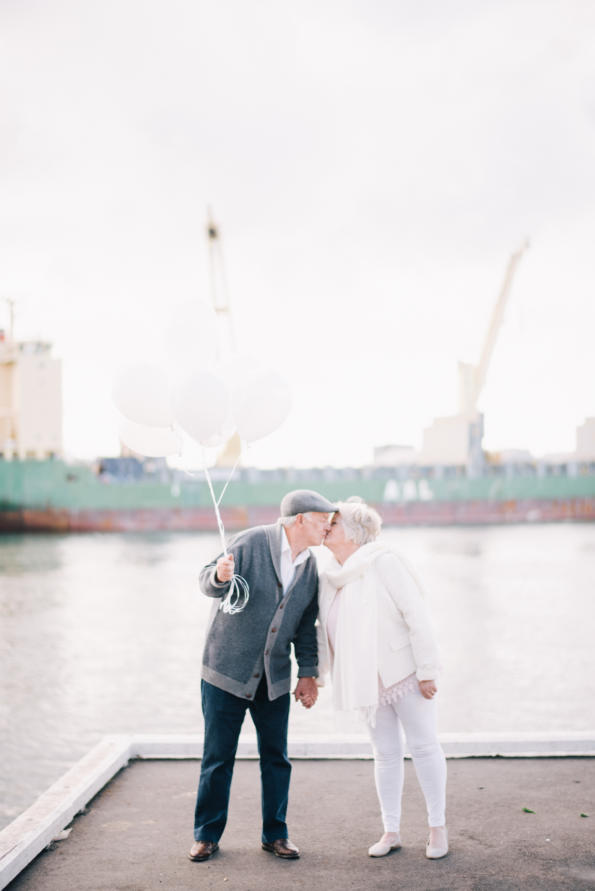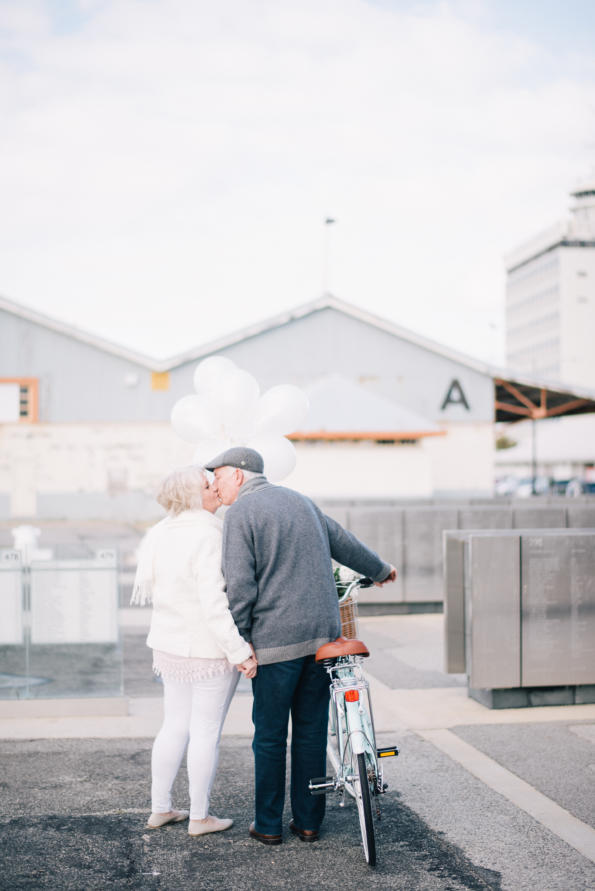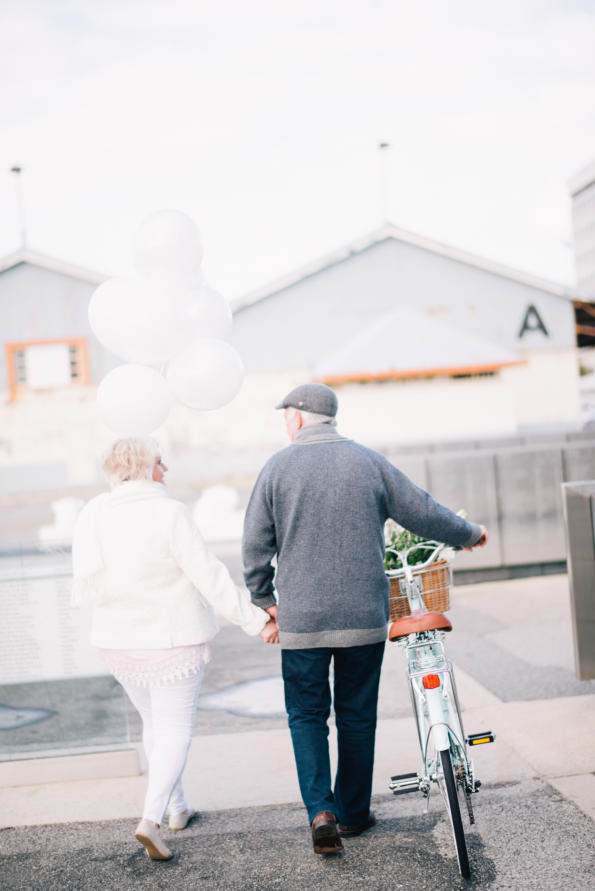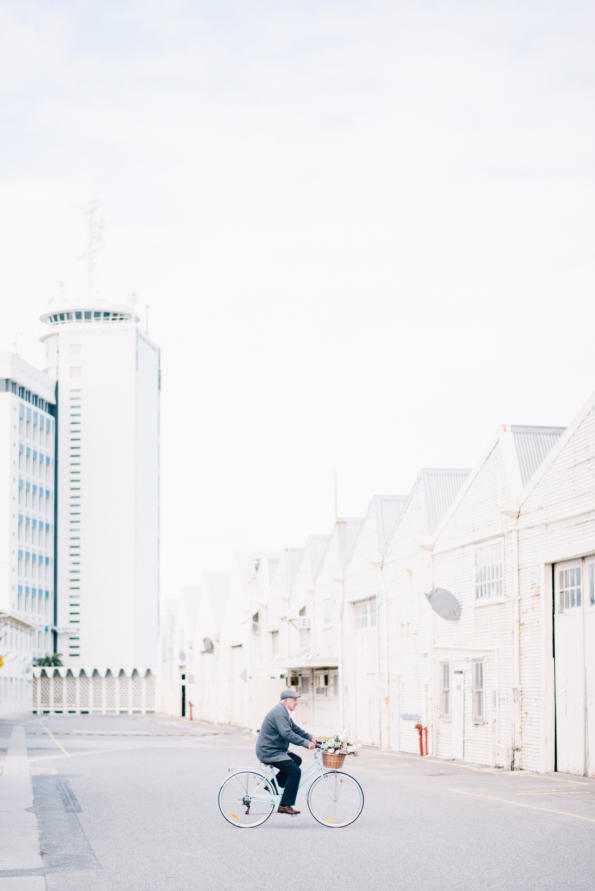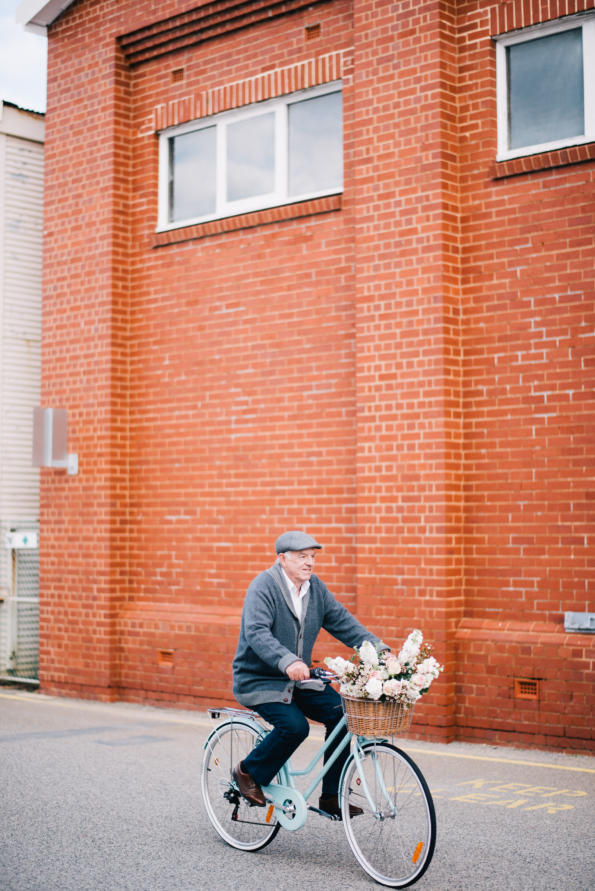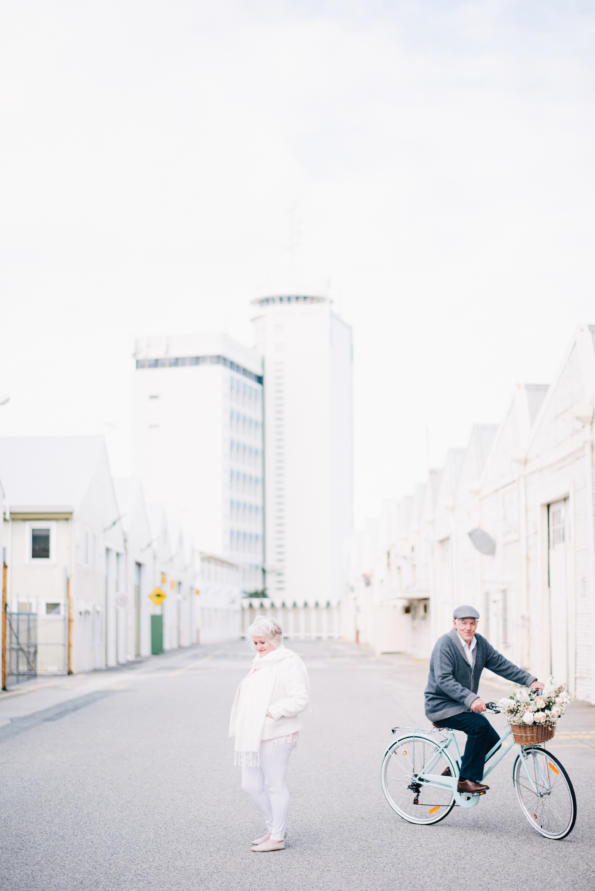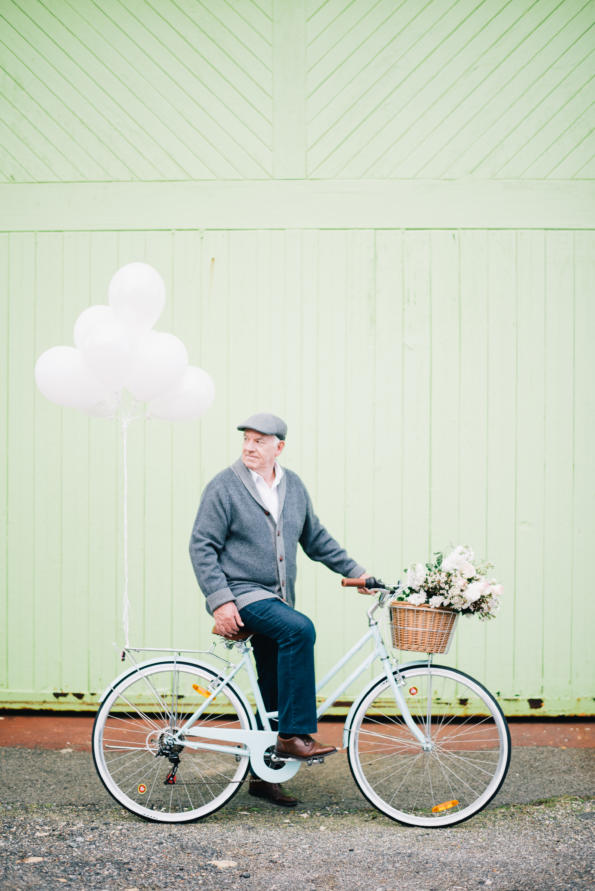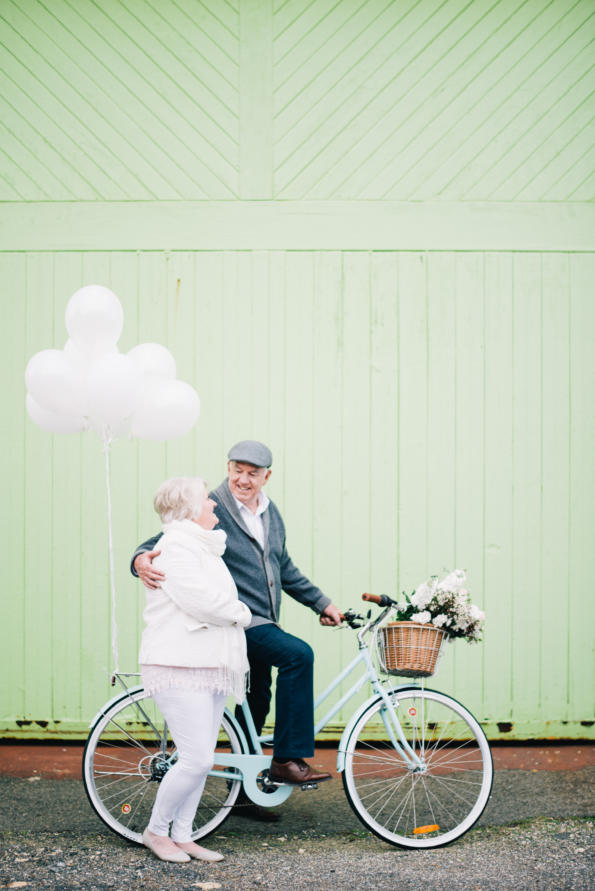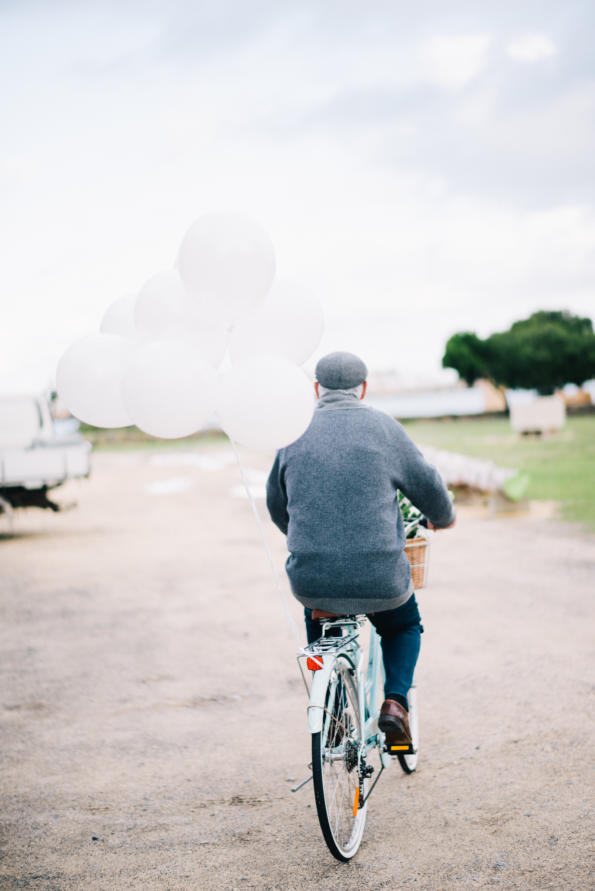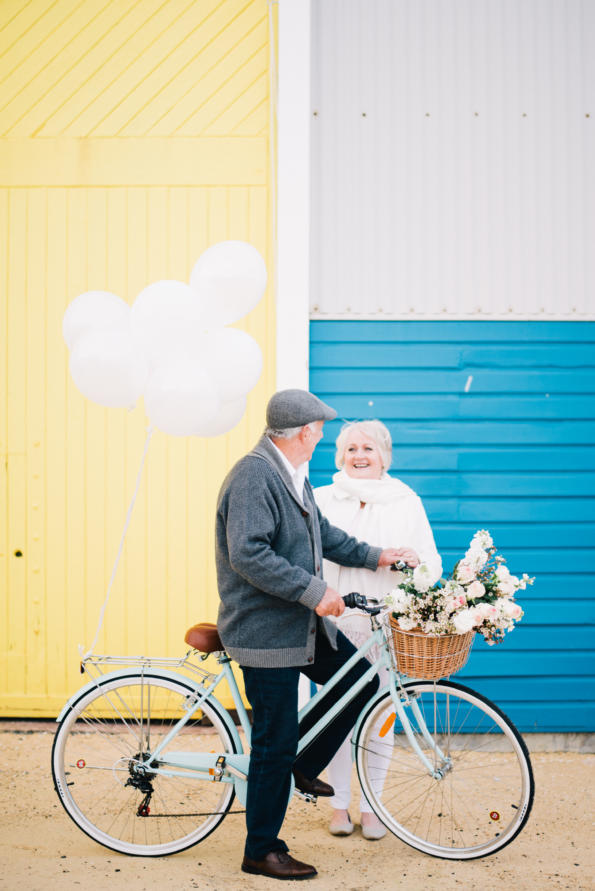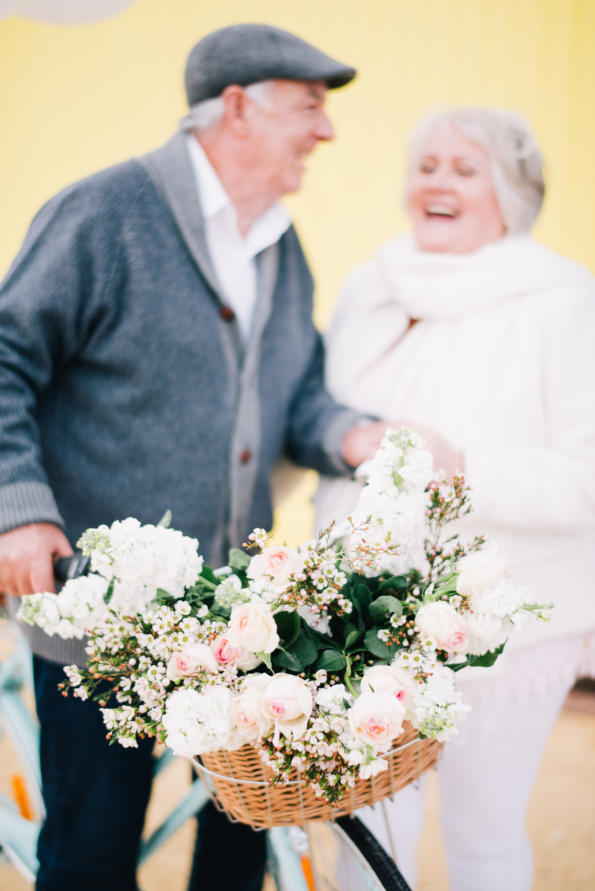 Reflecting on the day, Yew said it tugs at his heartstrings thinking how the moments were captured like on a time machine. "As we move on in life, we sometimes forget how lucky we are. The images are something that I think would remind us how important our loved ones are to us," he added.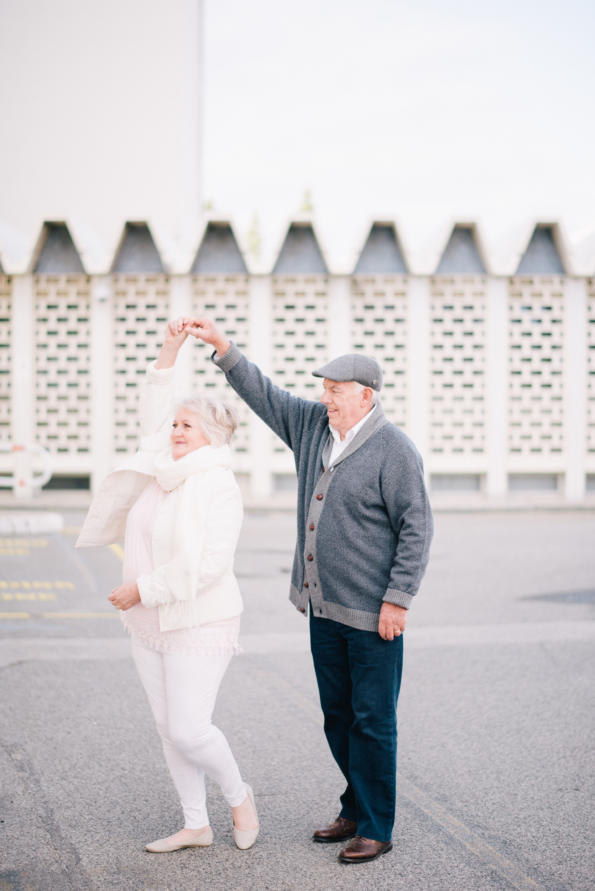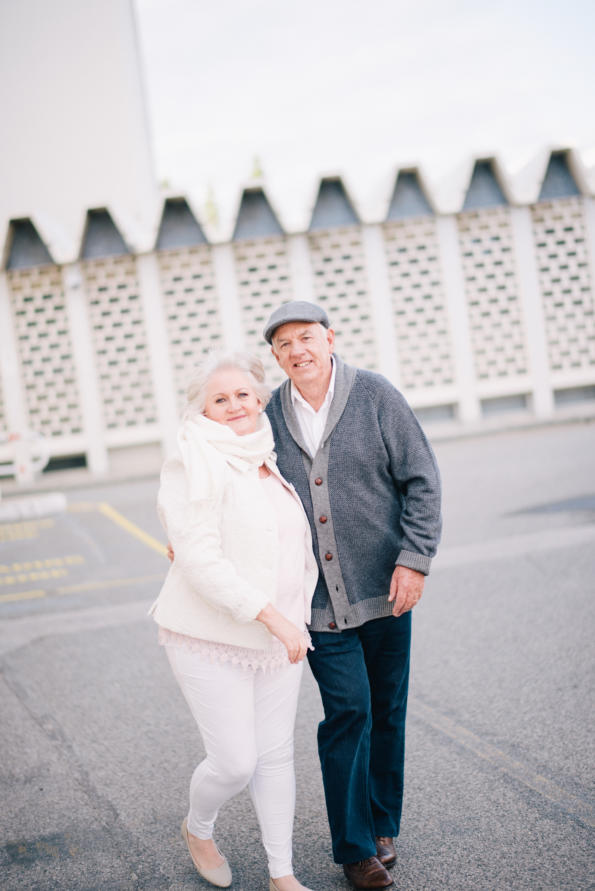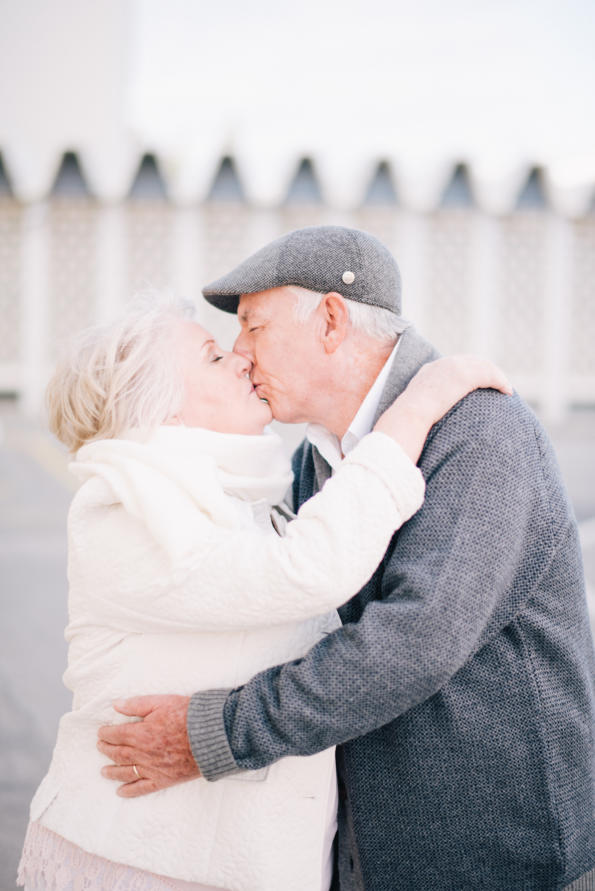 Team Credit
Hair and makeup: Fitz Adi, Flowers and styling: FlowerTalk