Wedding with a View was a hit as attendees were educated about the finer things that make a wedding perfect, in addition to being pampered themselves. Guests, and soon-to-be-wedded couples, were feted to the latest wedding dress styles, an insight into making a beautiful bride, ending with a four-course Western set menu with the KL city skyline for a backdrop.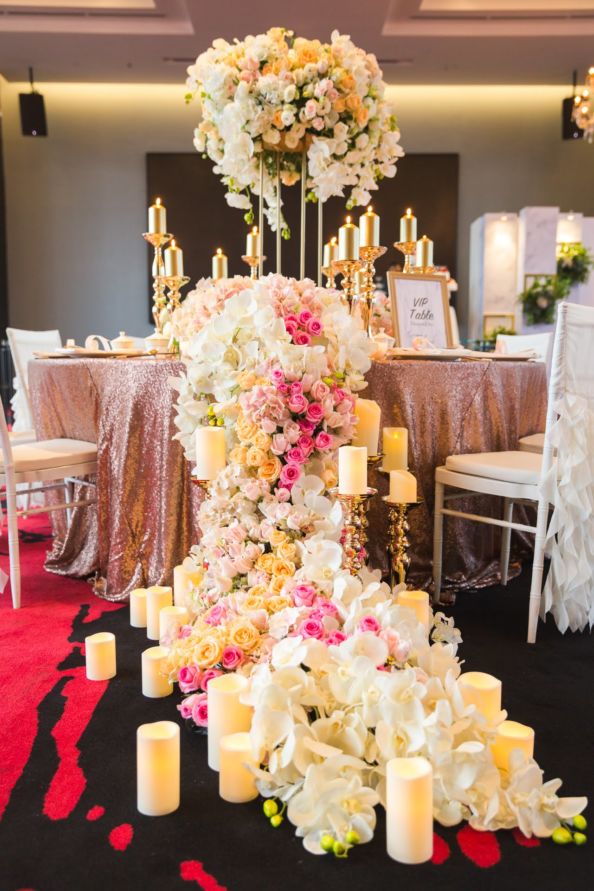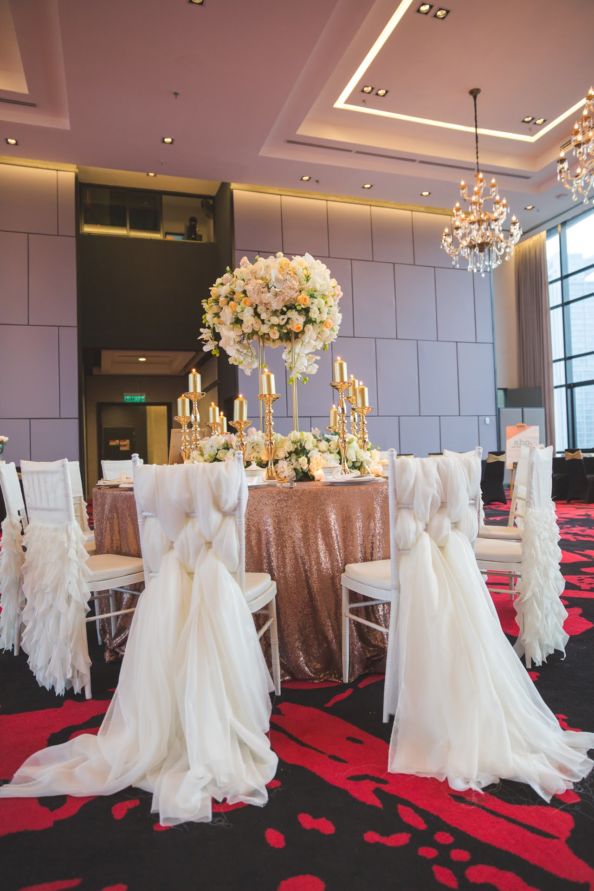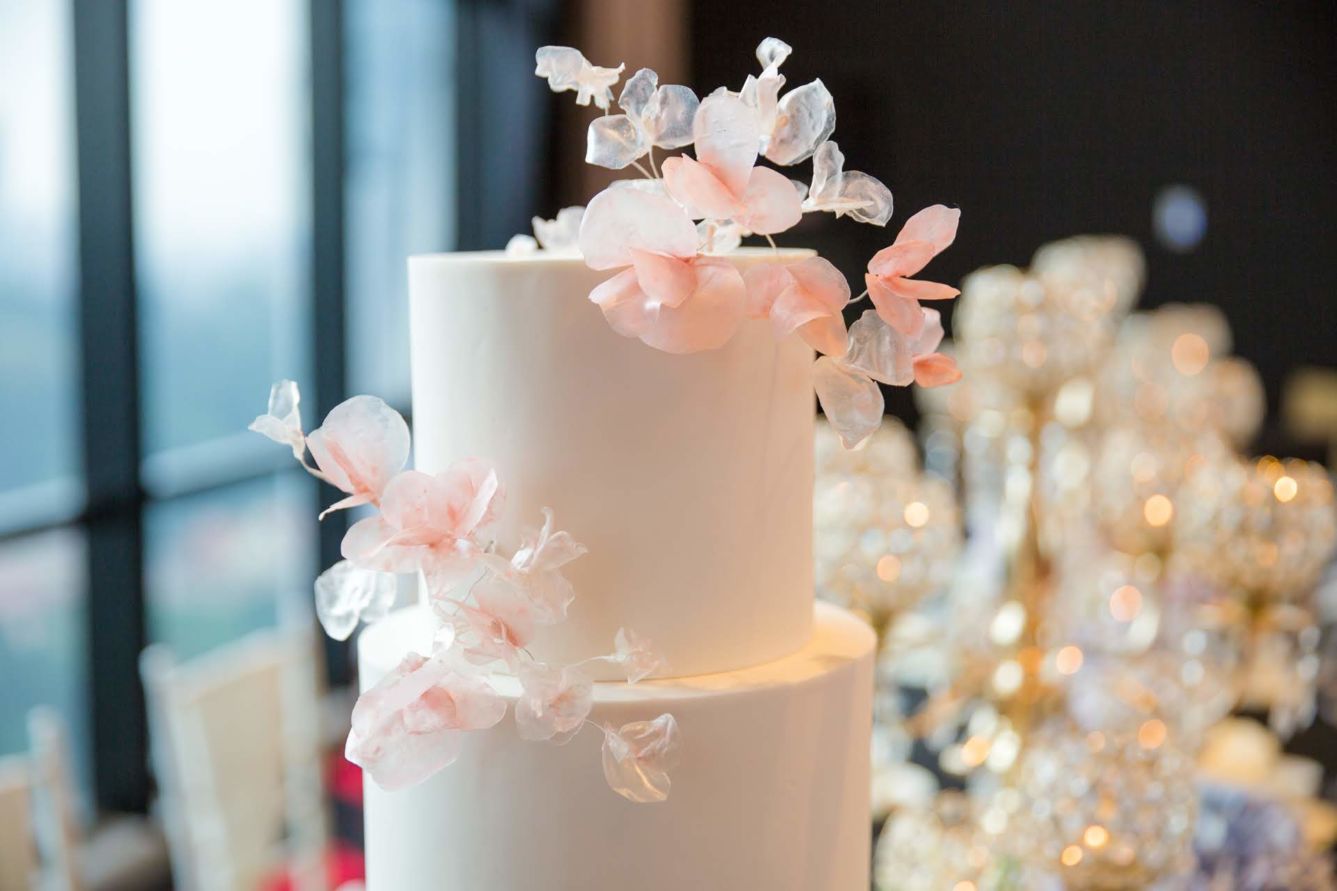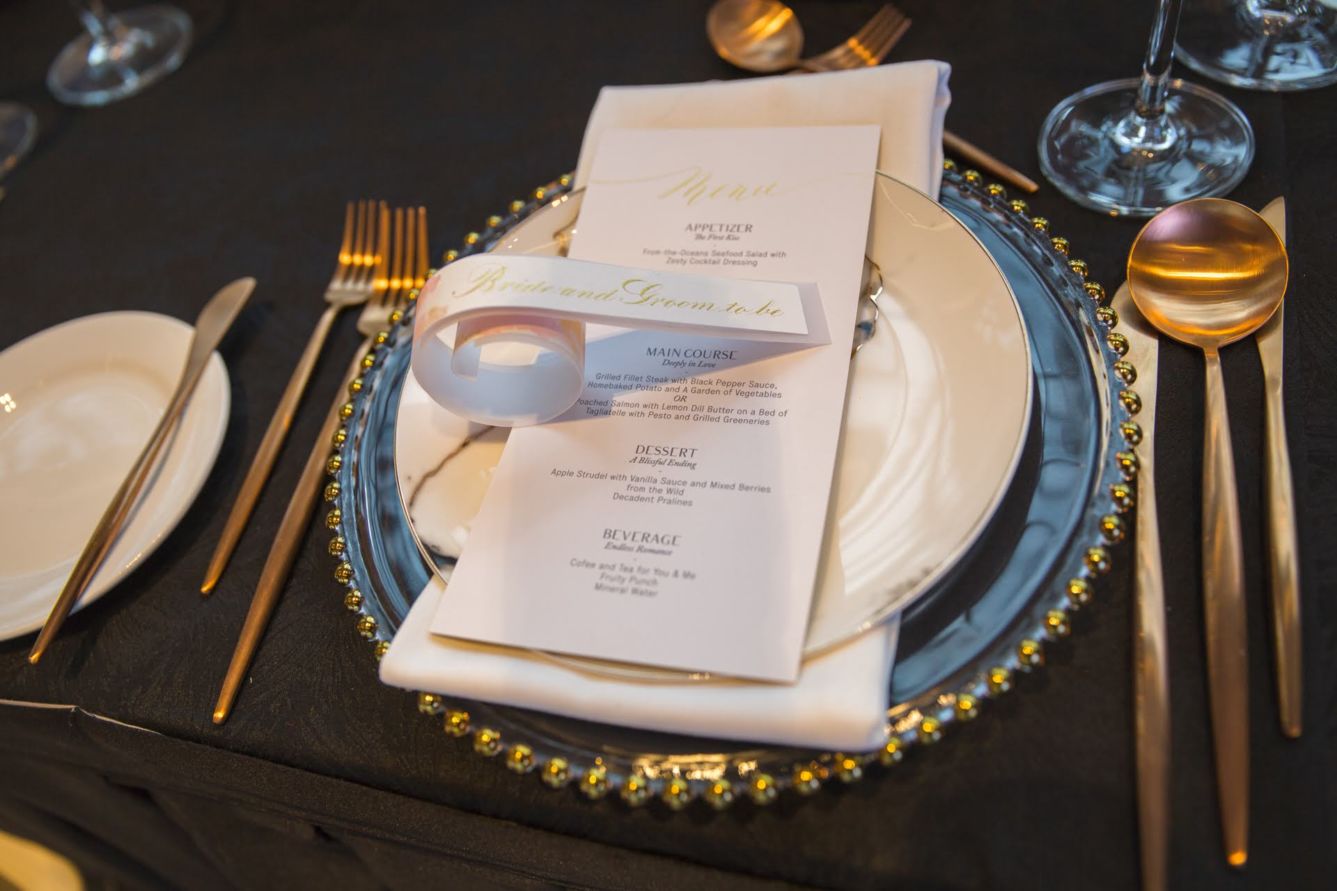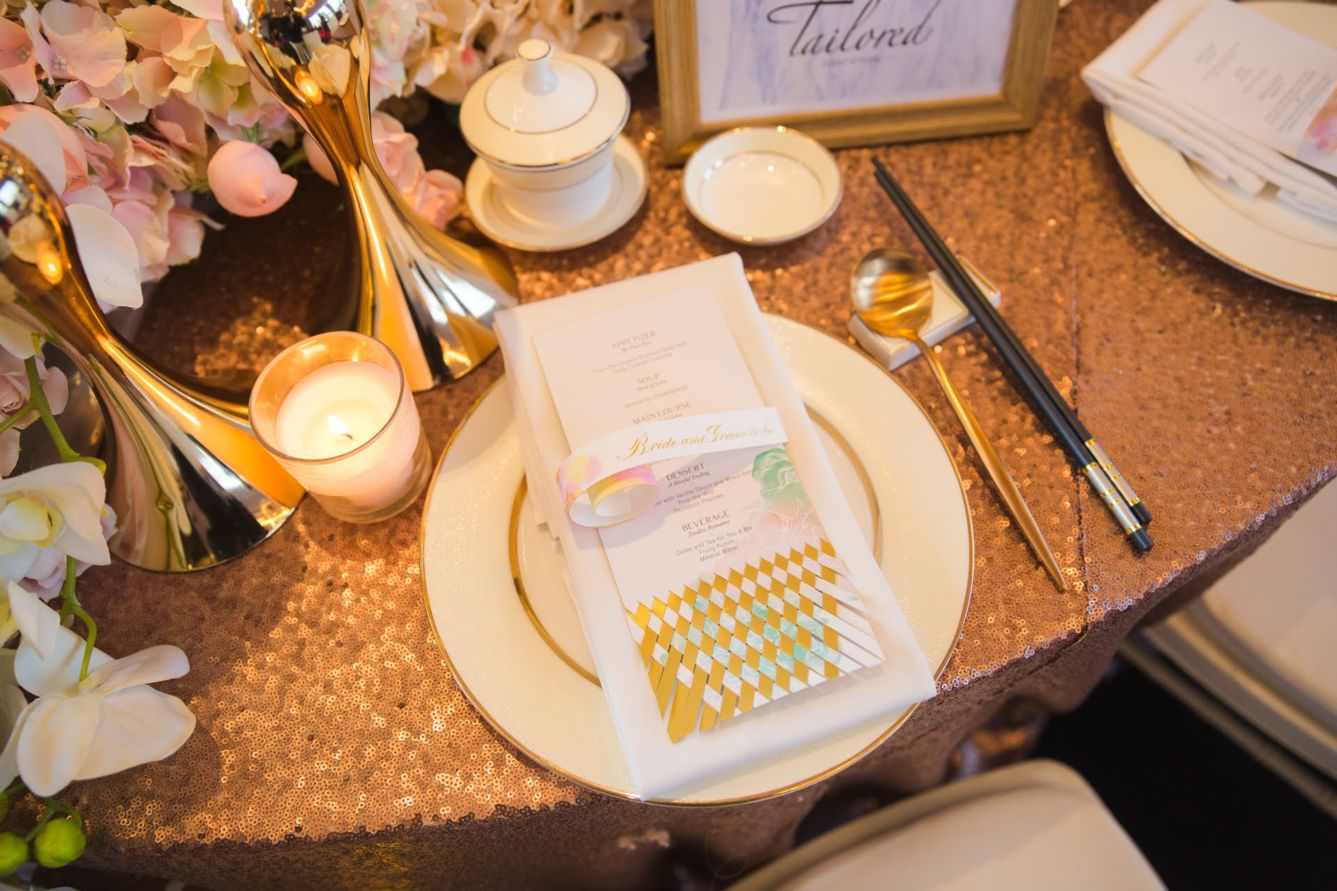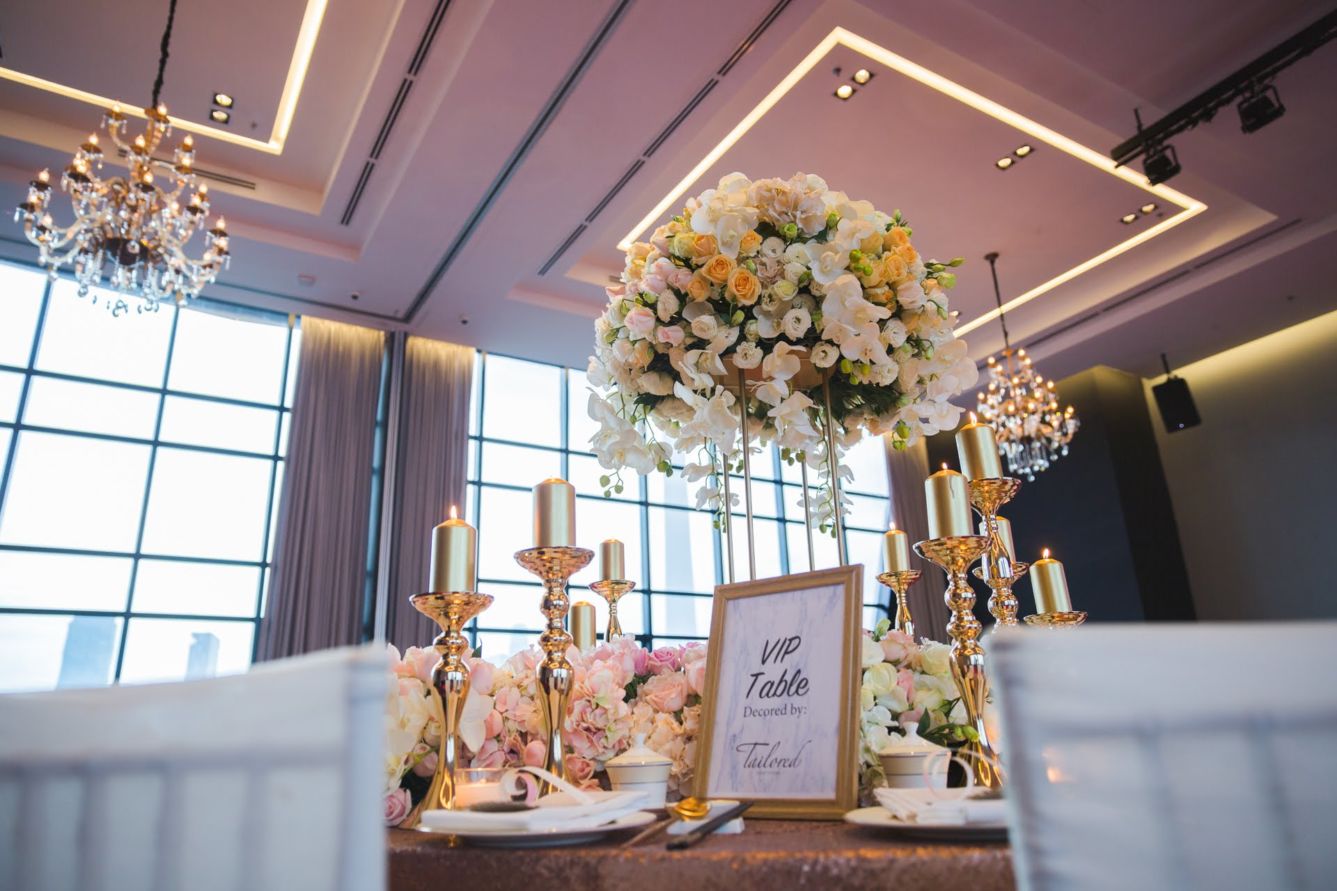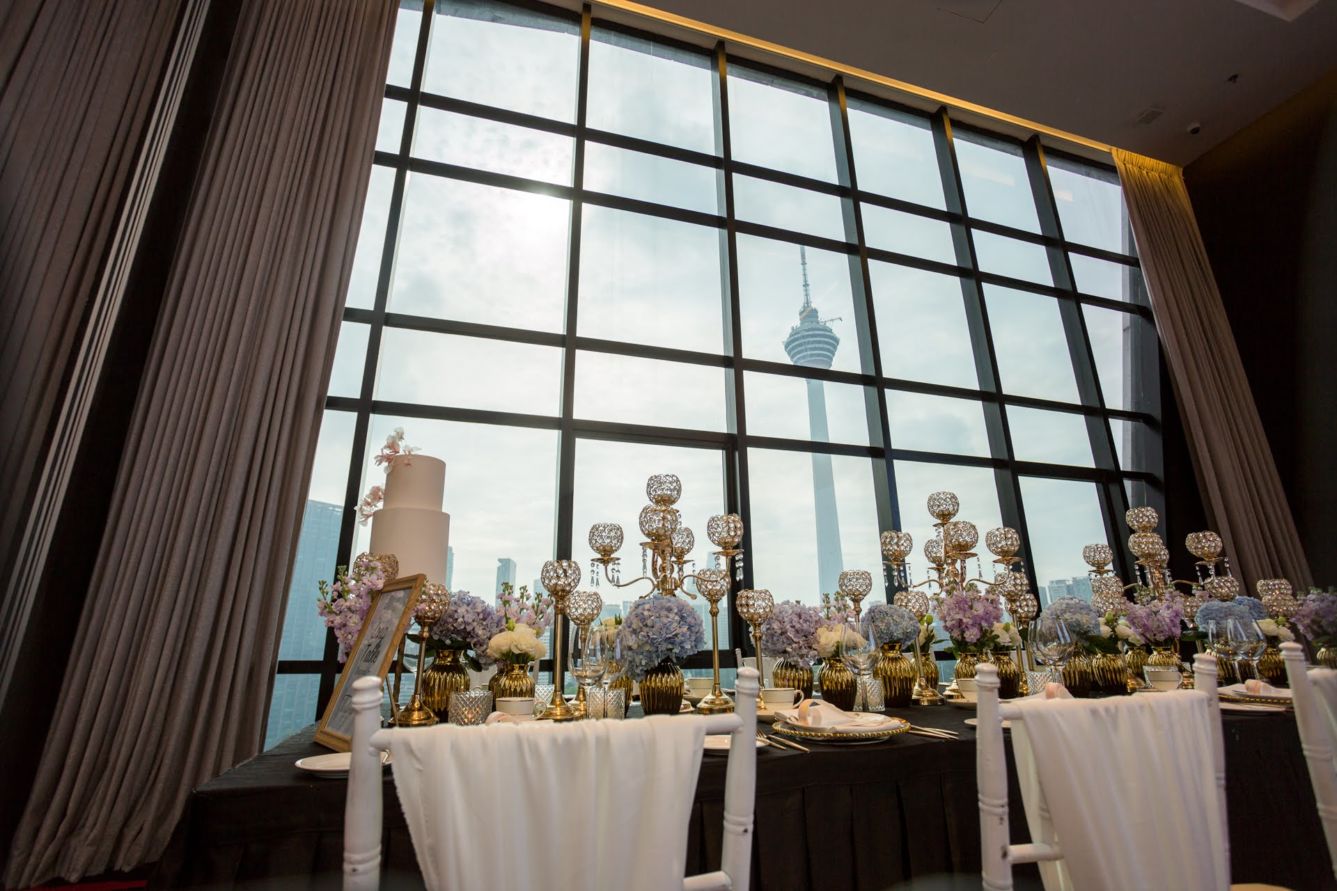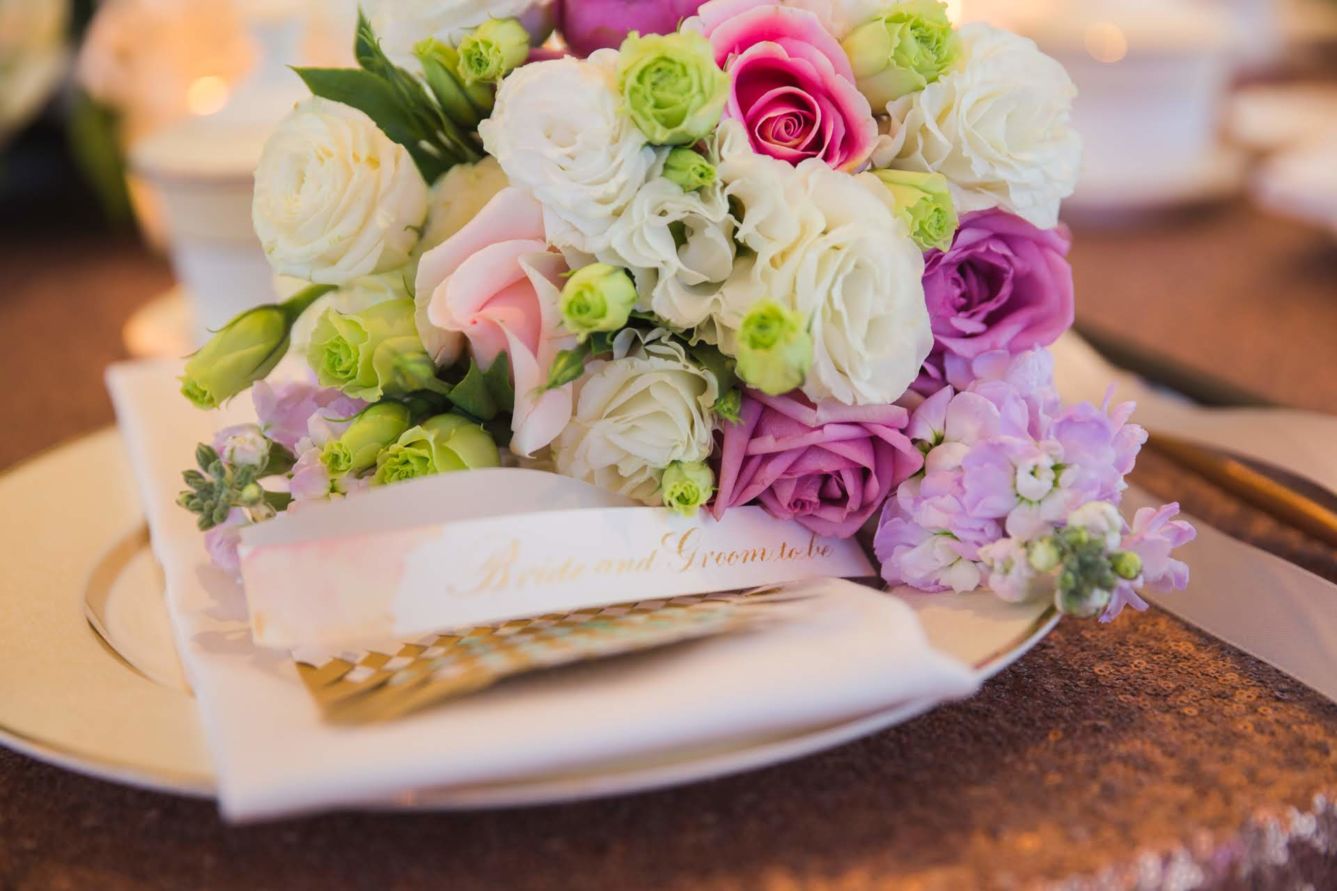 Signature Weddings paired up with RED by Sirocco, Kuala Lumpur to present the Wedding with a View fair which took place early November. The dinner for 25 couples, was the cherry on top of the cake as it was set on the rooftop in an elegant and chic setting by Tailored Asia in collaboration with renowned stationer Kartoe. The specific Wedding with a View agenda allowed the couples a glimpse and inspiration behind the art of planning a beautiful nuptial ceremony and reception.
Couples at the bridal event were treated to a bridal trunk show courtesy of Armadale Weddings, Inzpire, My Dream Weddings with styling by make-up artist Aivy Yong of Aivy Yong Bridal Studio. The beautiful backdrop is designed and crafted especially for the bridal event by La Memoria Weddings for the bridal show. It was an up-close look at the latest wedding dresses to hit the runway and bridal styles that keep the ladies looking elegant and beautiful.
Weddings With A View event opens with an exciting Bridal Trunk Show presented by Armadale Weddings, Inzpire Gallery, My Dream Wedding in collaboration with Aivy Yong Bridal Styling and marble-inspired backdrop by La Memoria Weddings.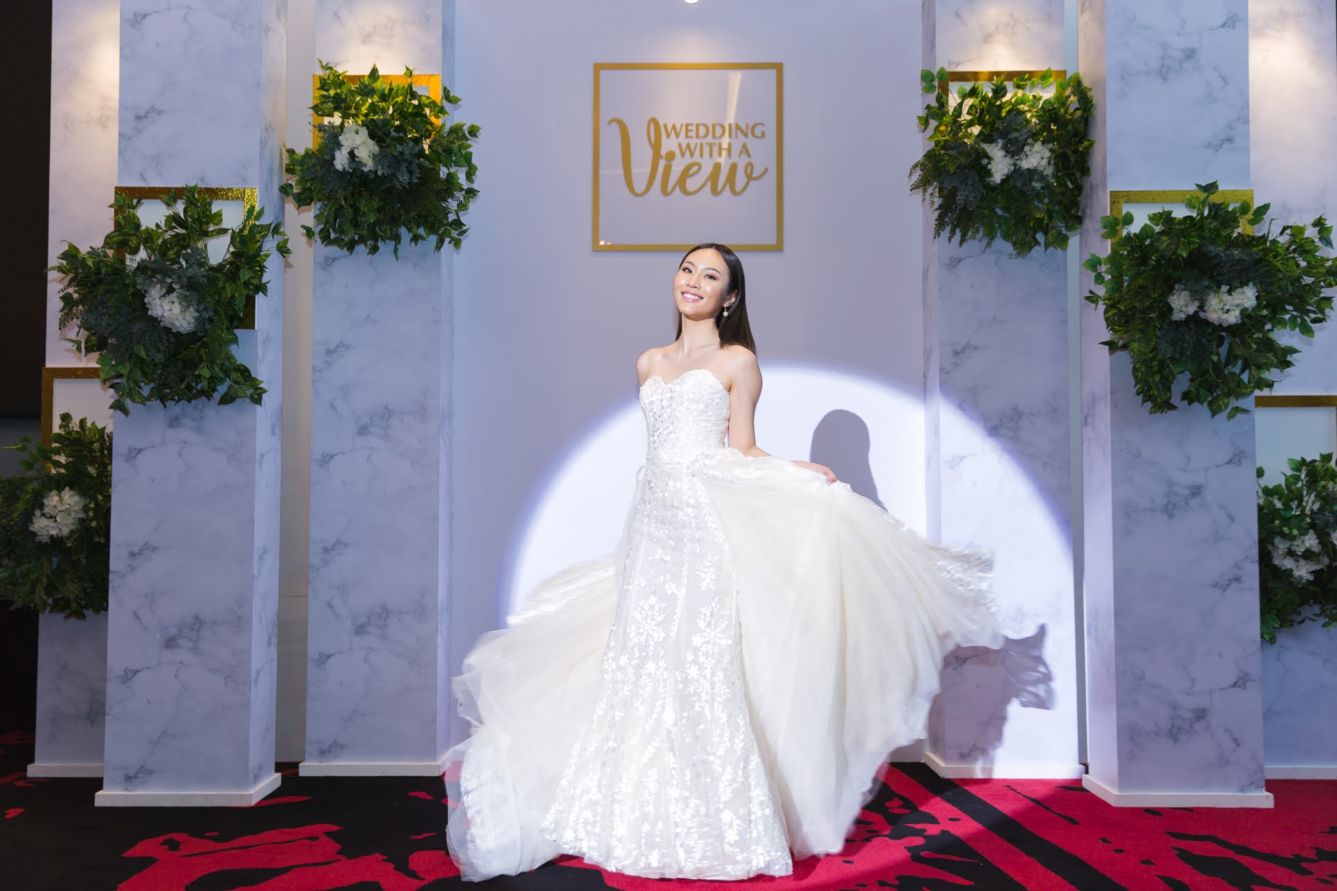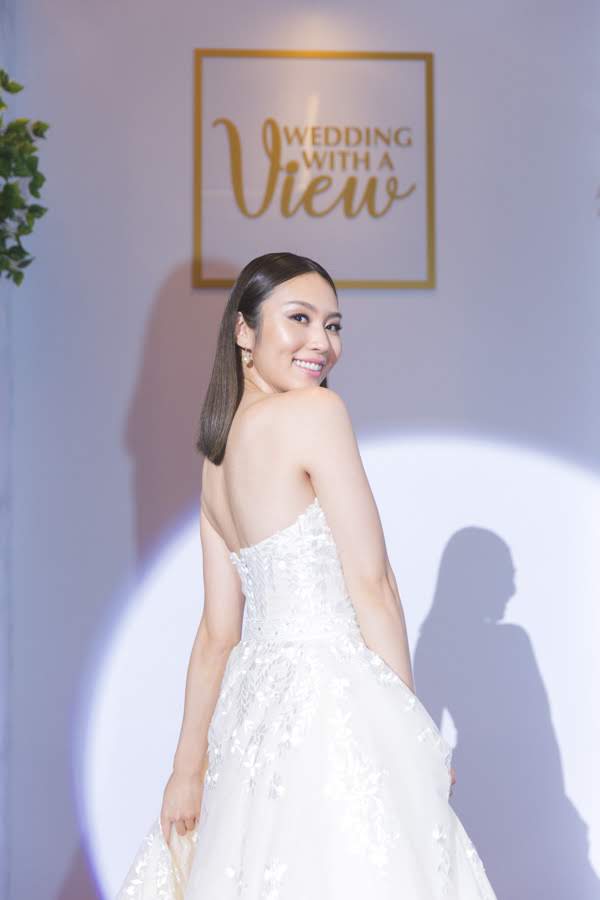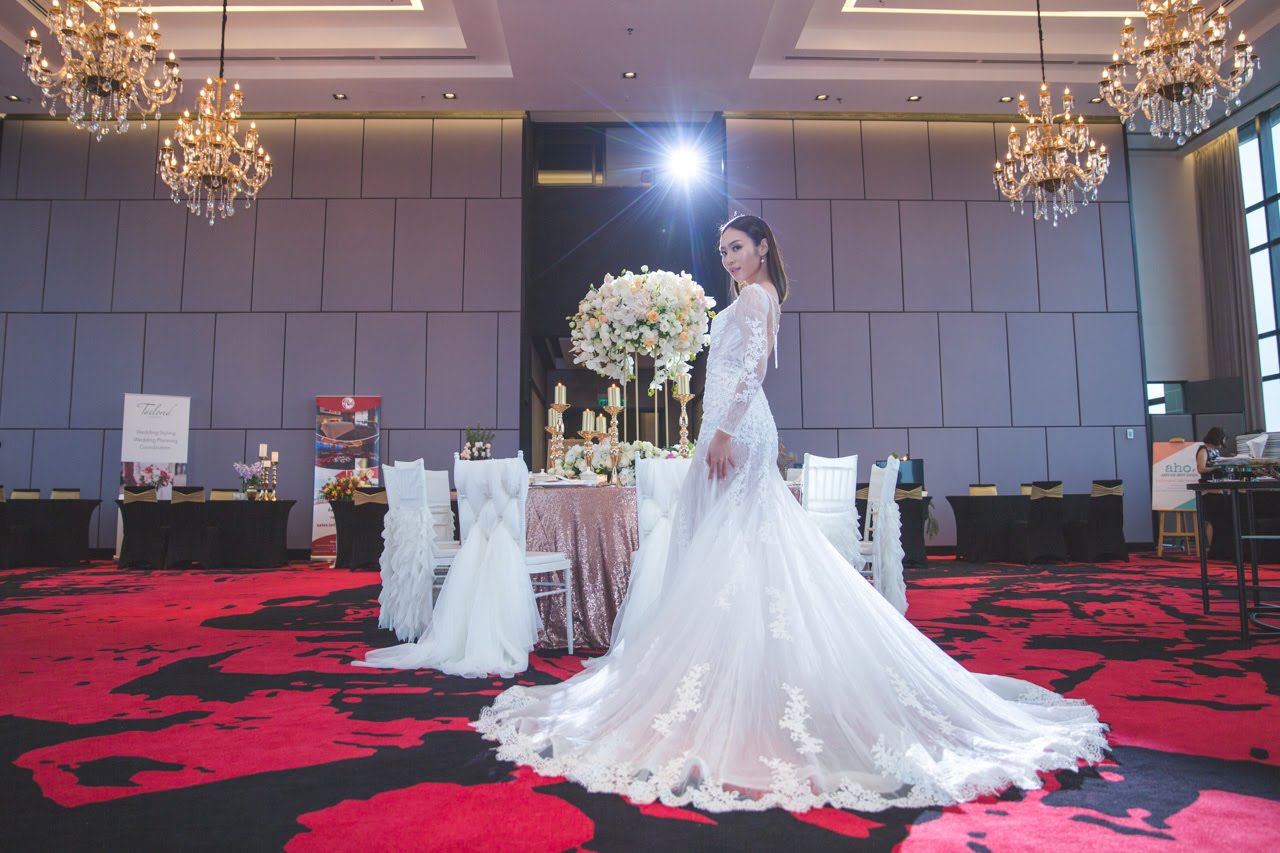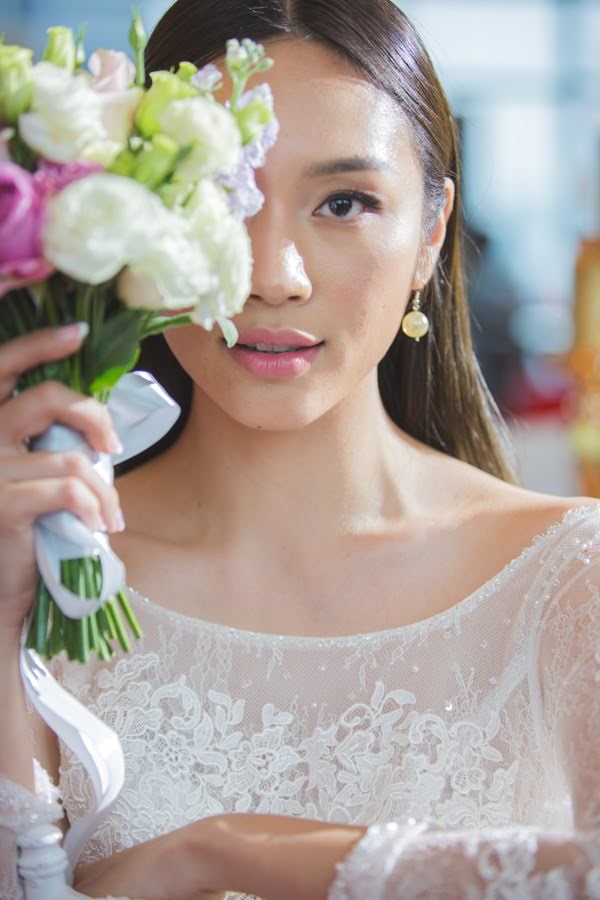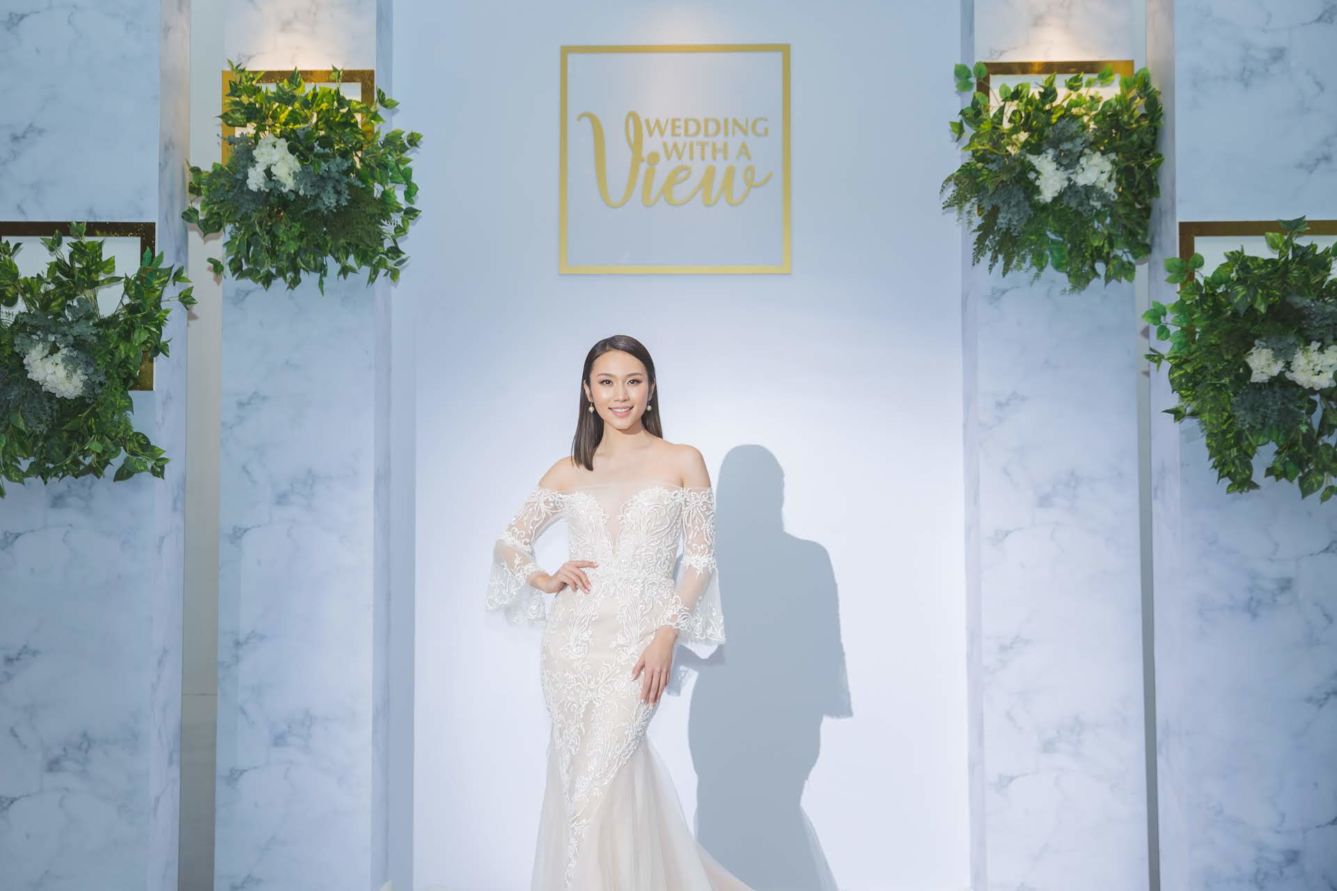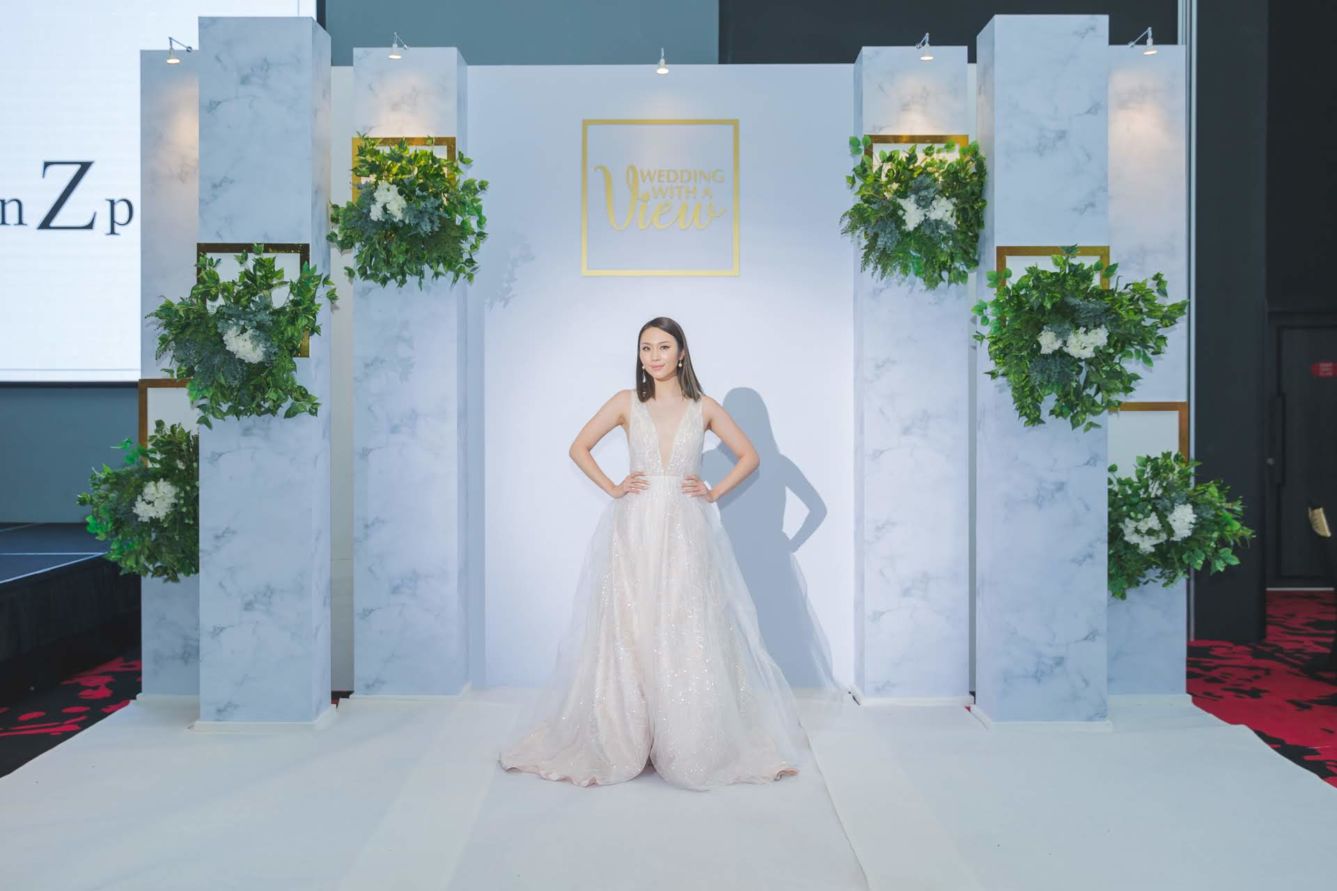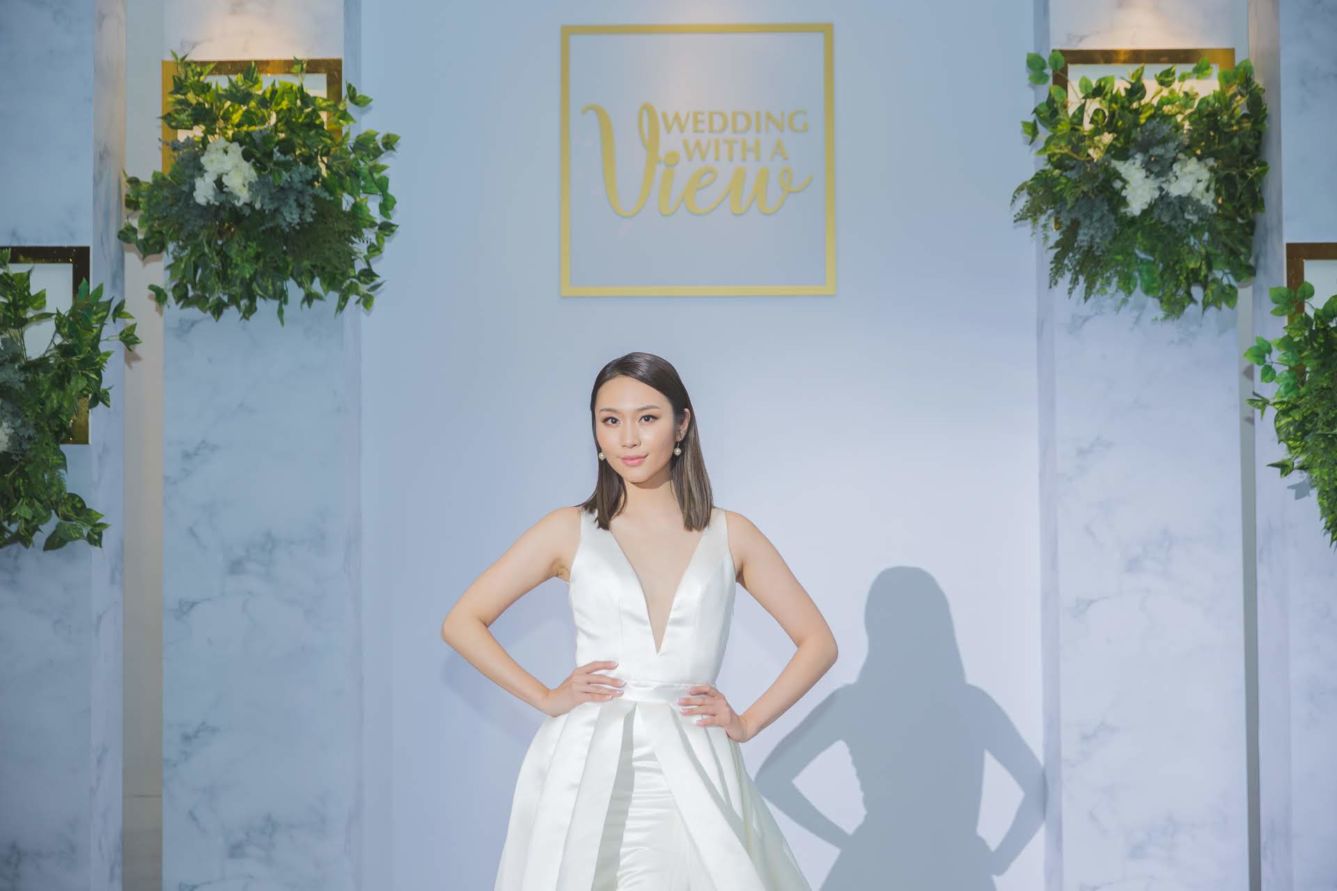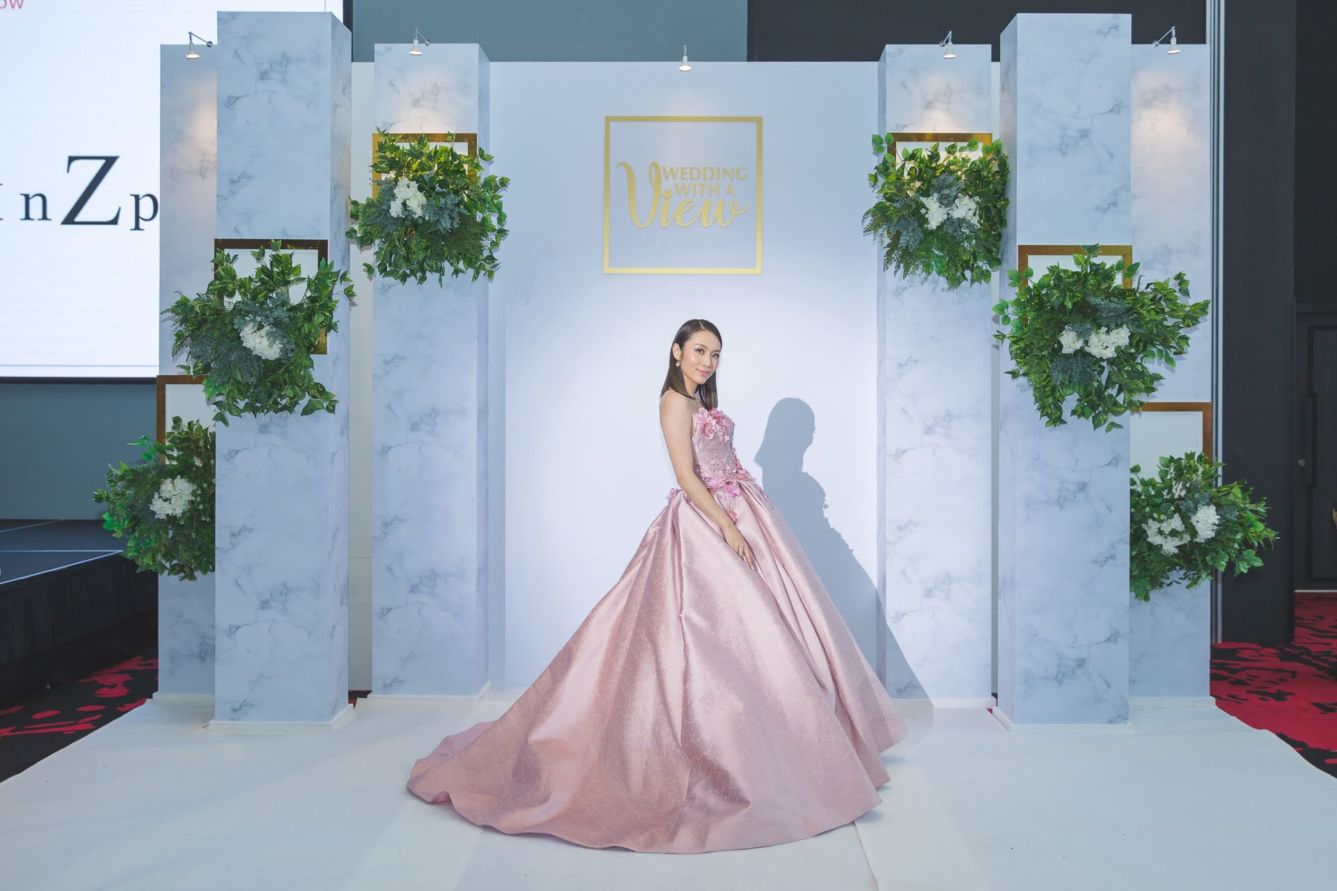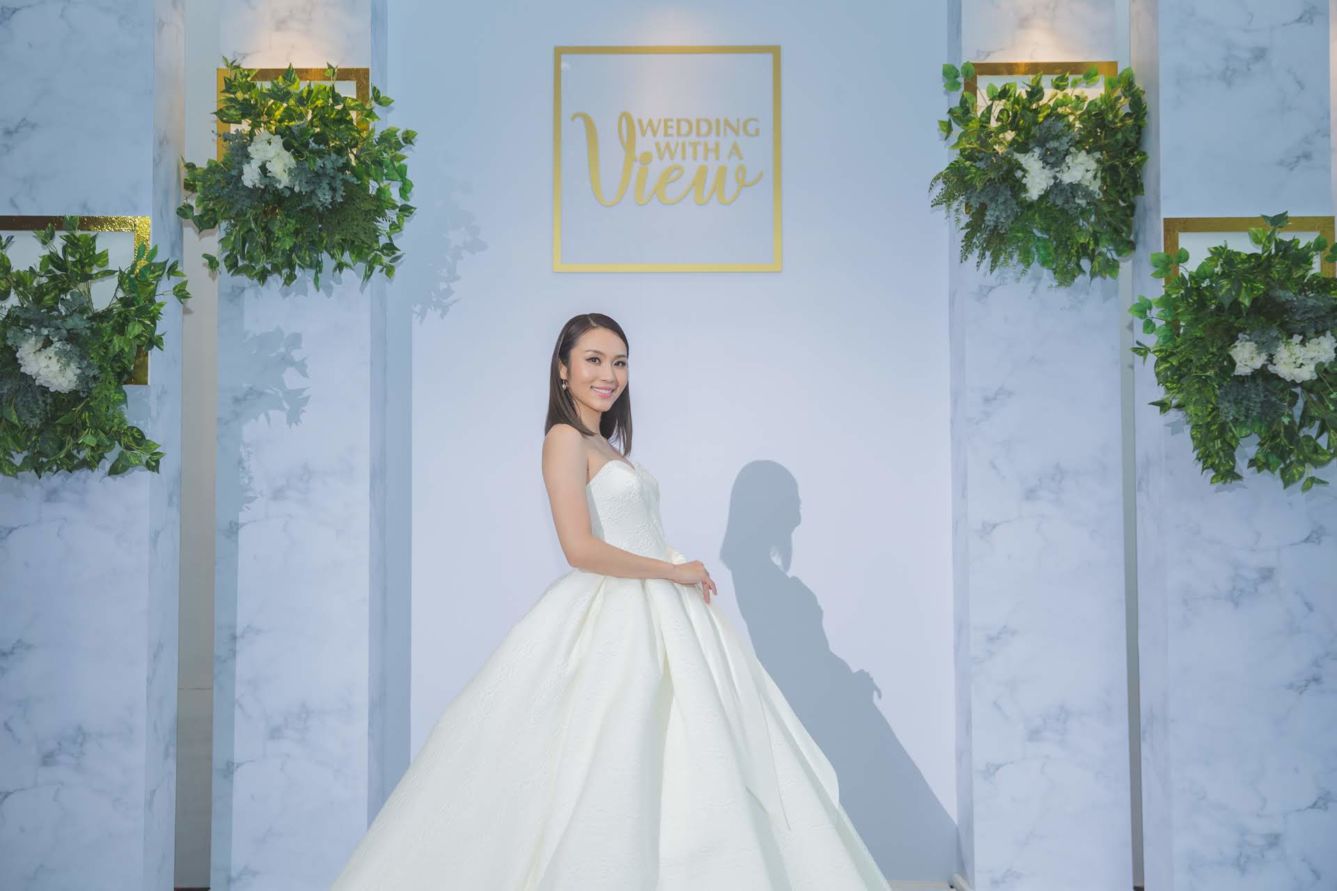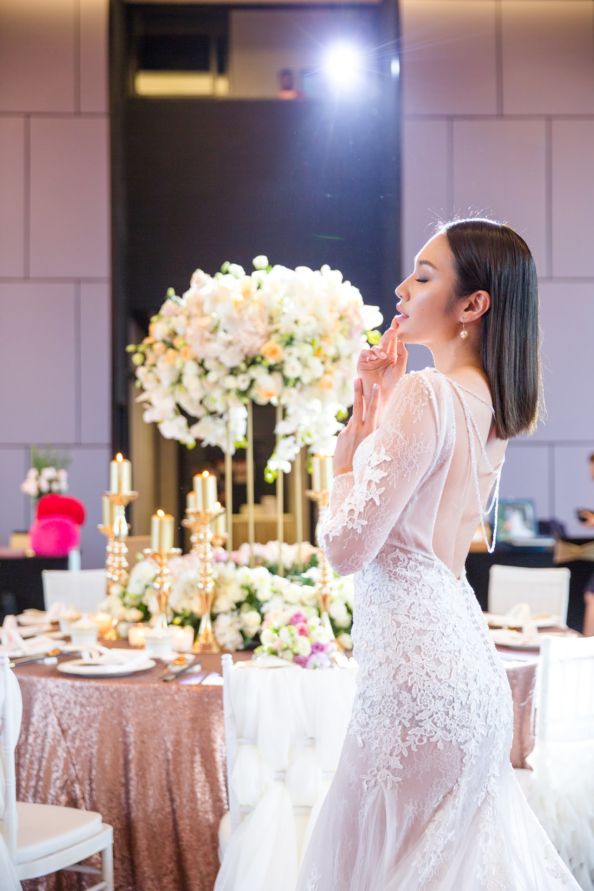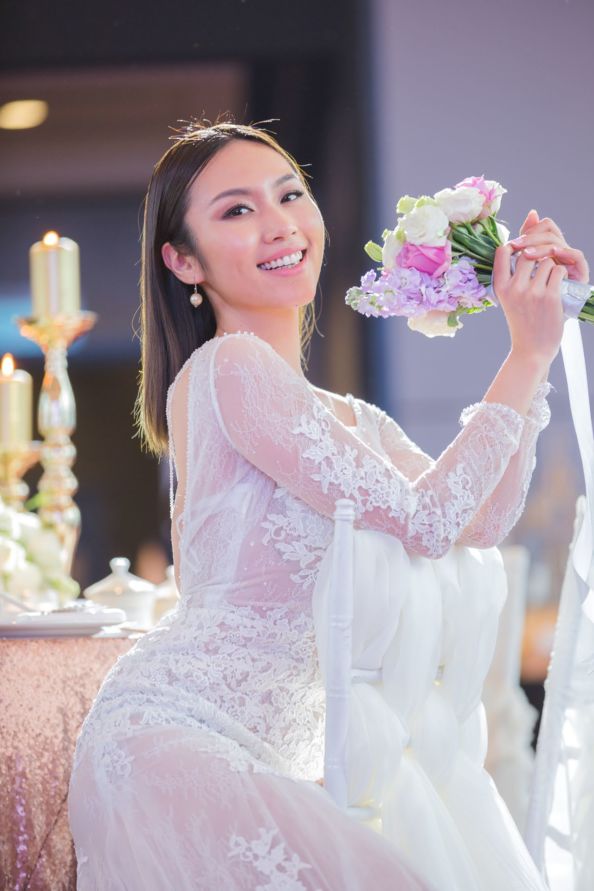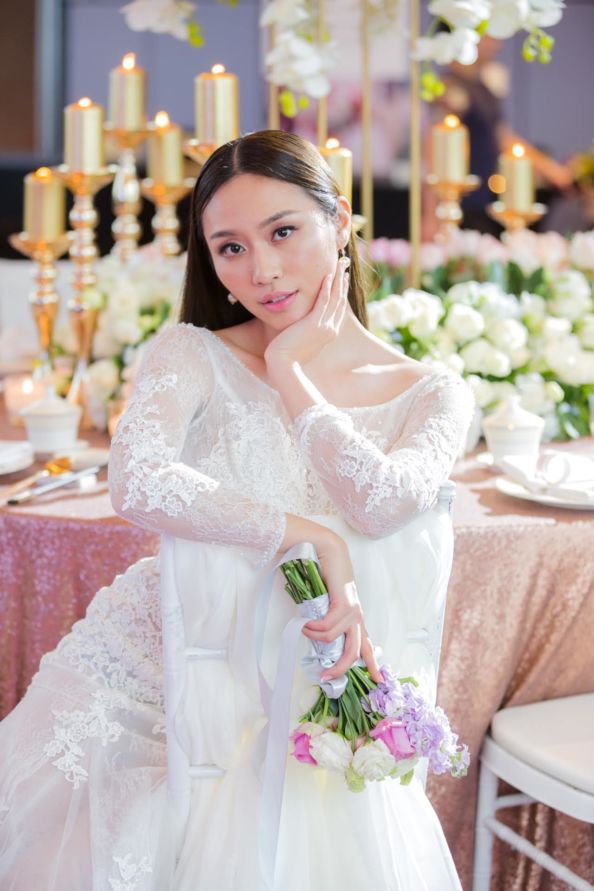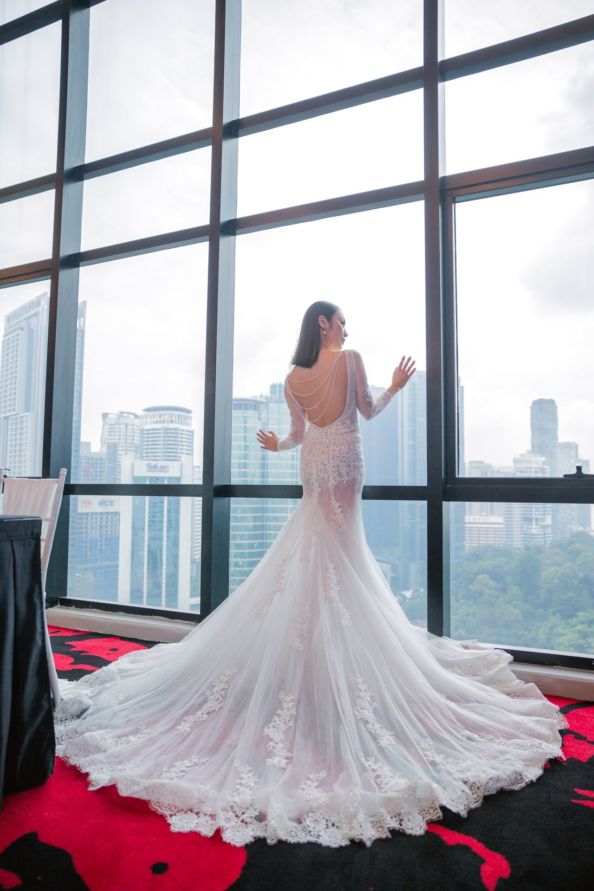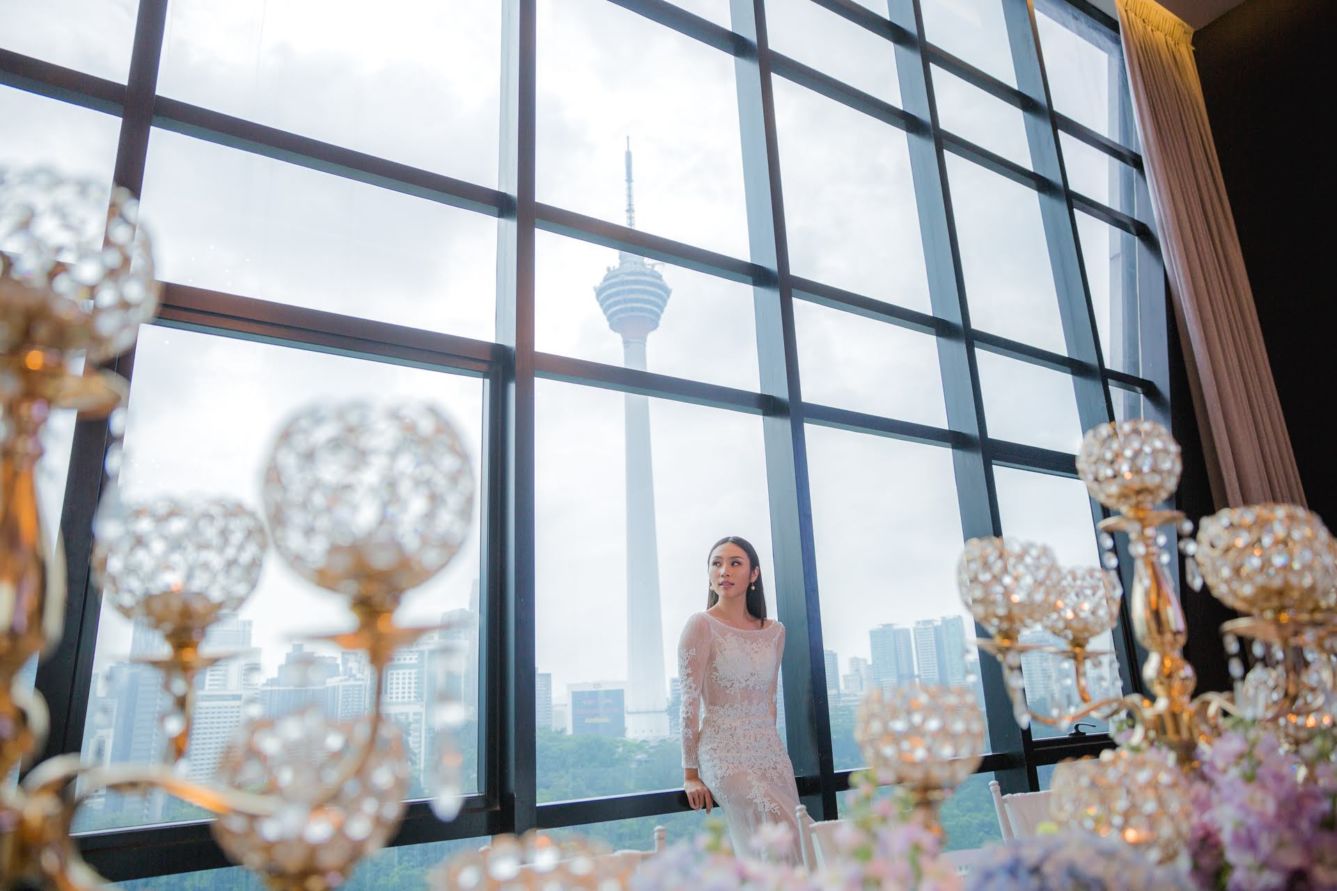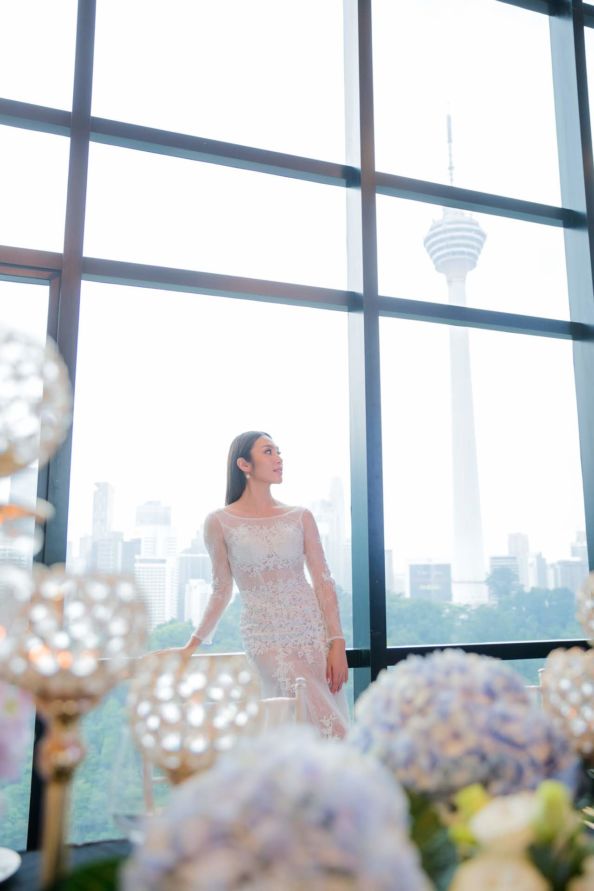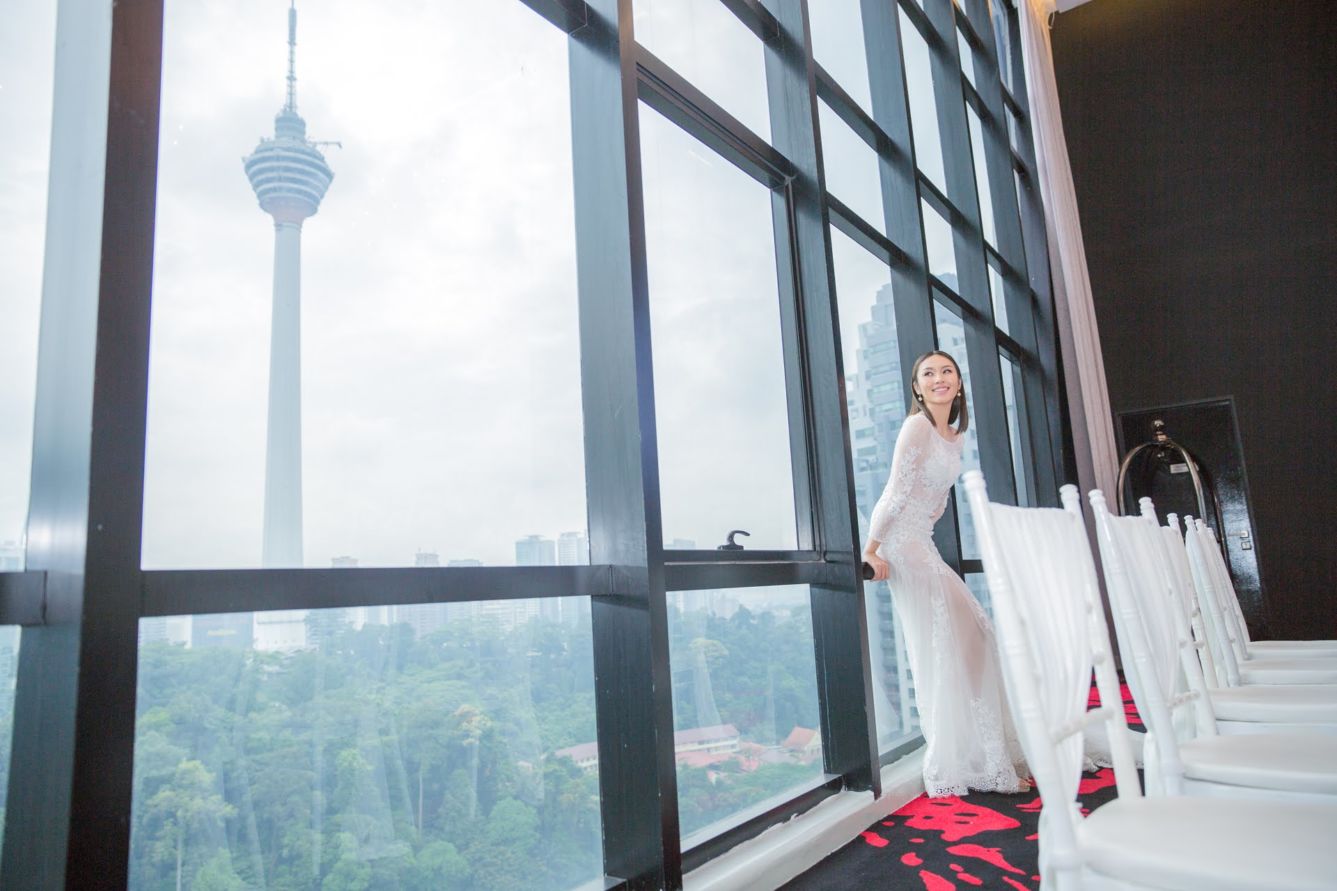 Earlier in the day, visitors to the Wedding with a View fair could indulge in everything they wanted to know with leading wedding professionals the likes of La Memoria Weddings, Fahrenheit 69, JC Studio Films, Benson Yin Photography and Bitter/Sweet.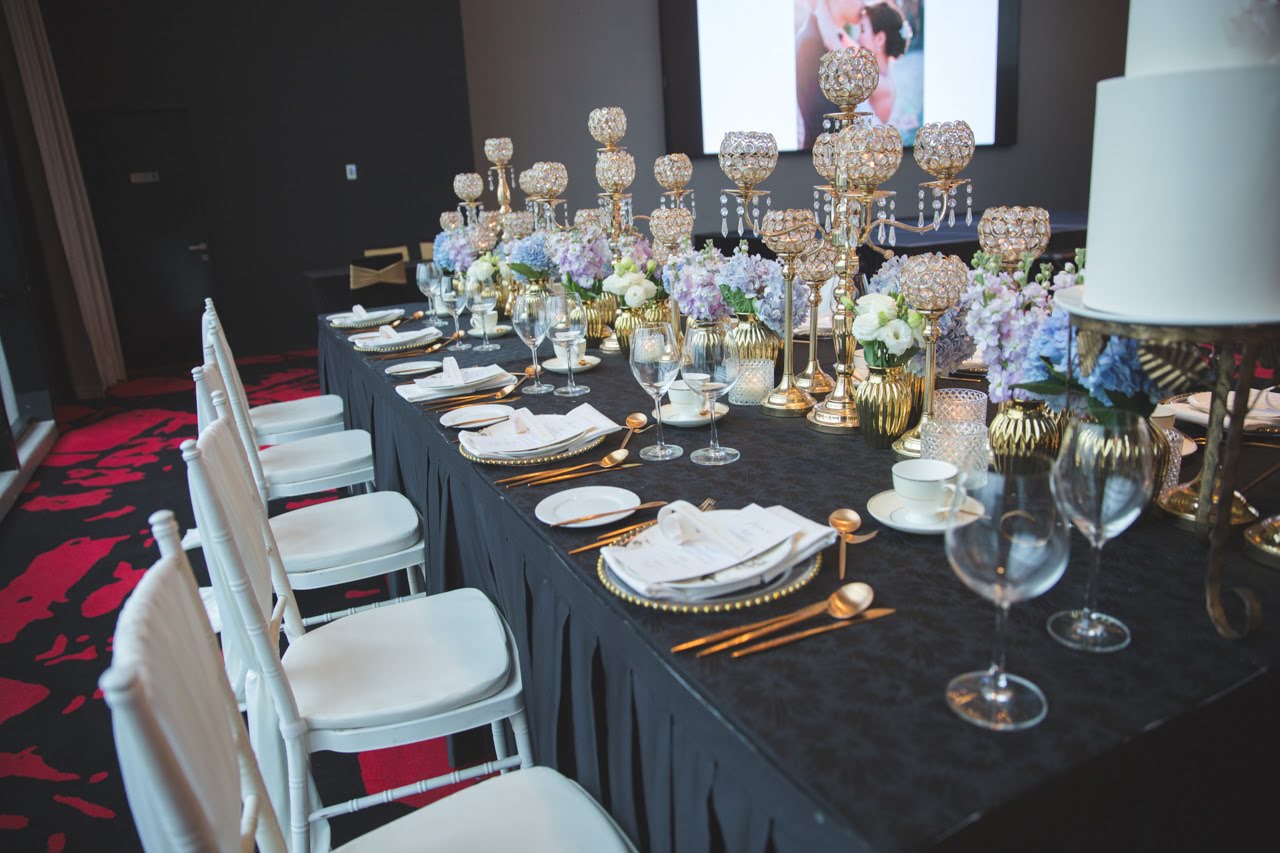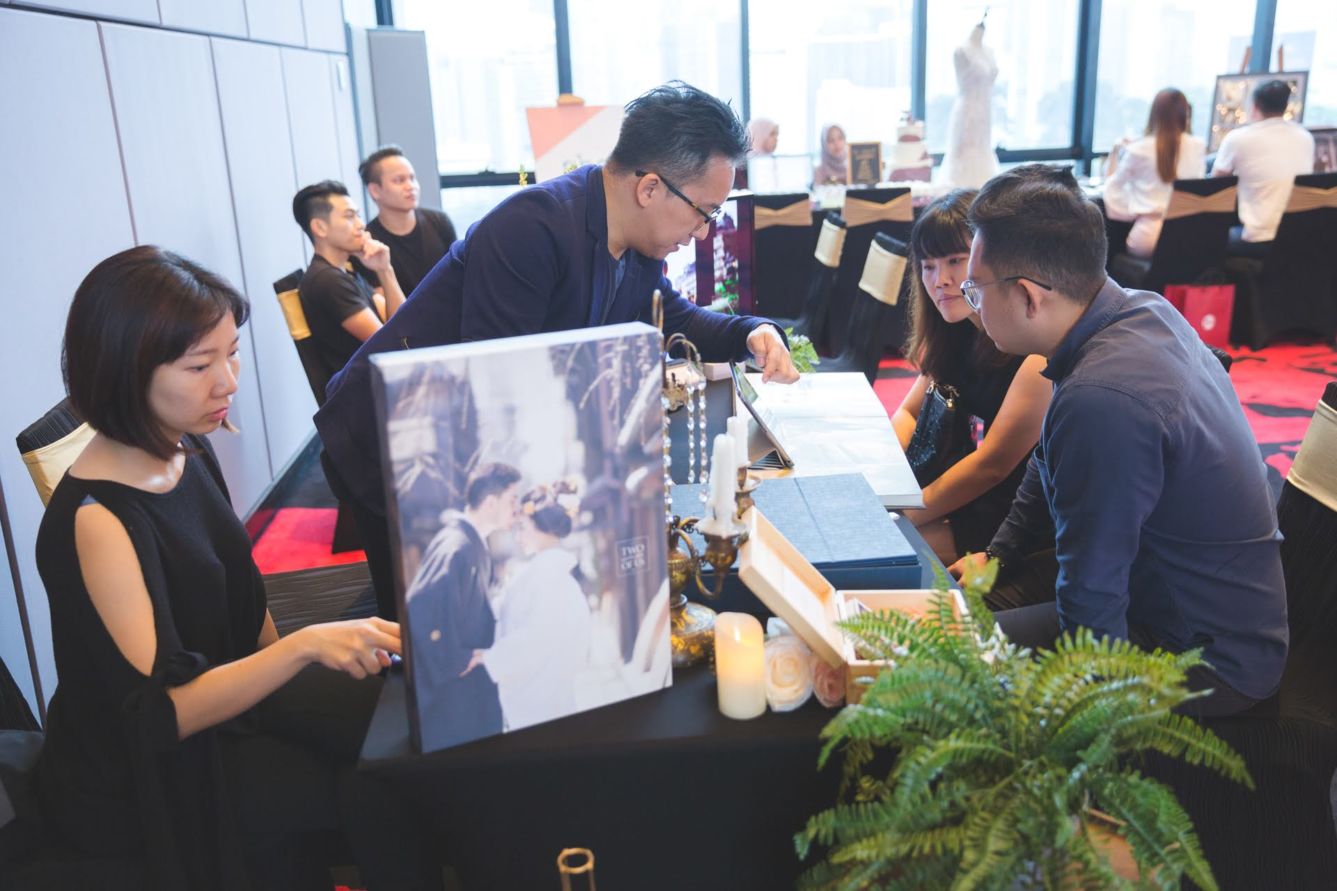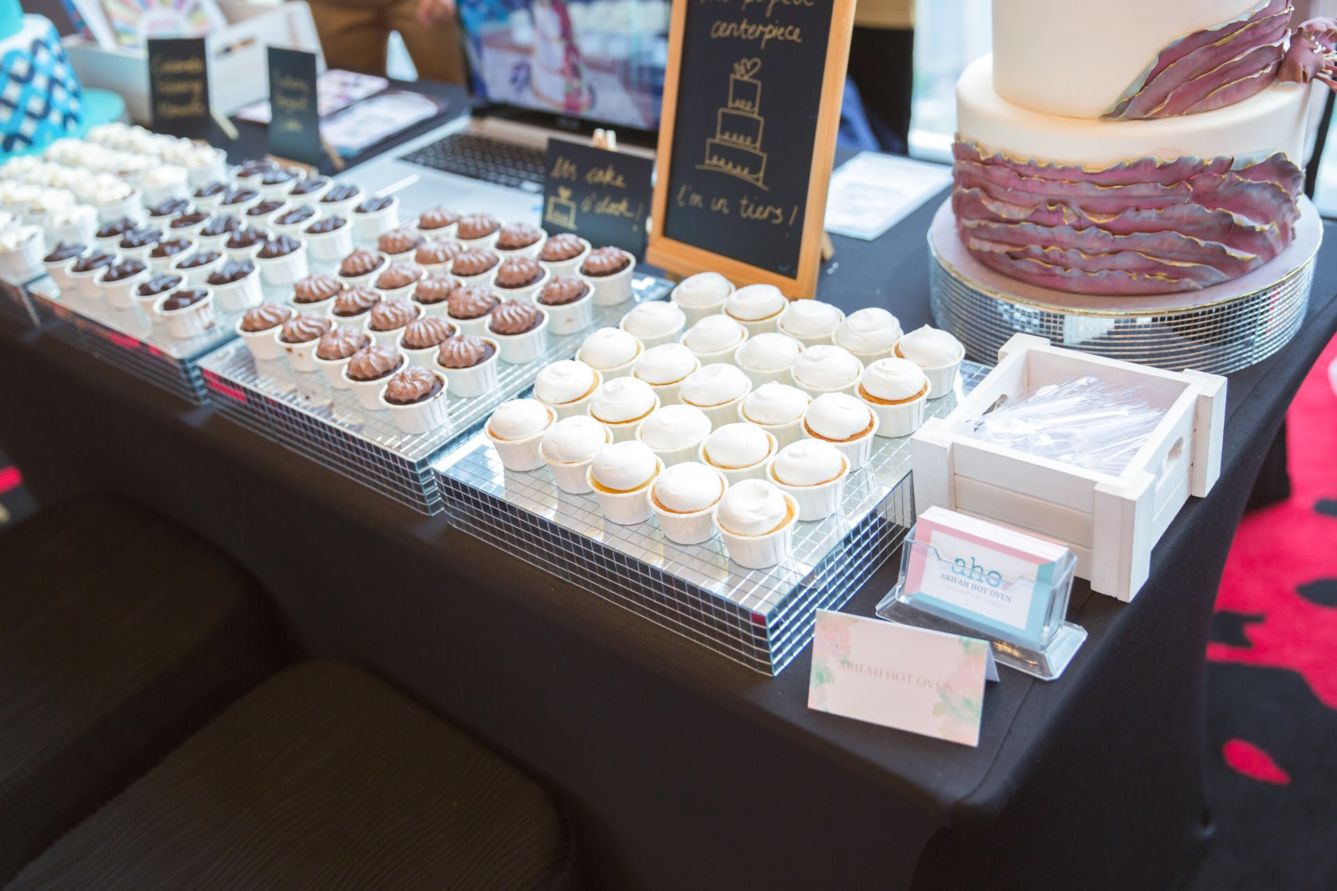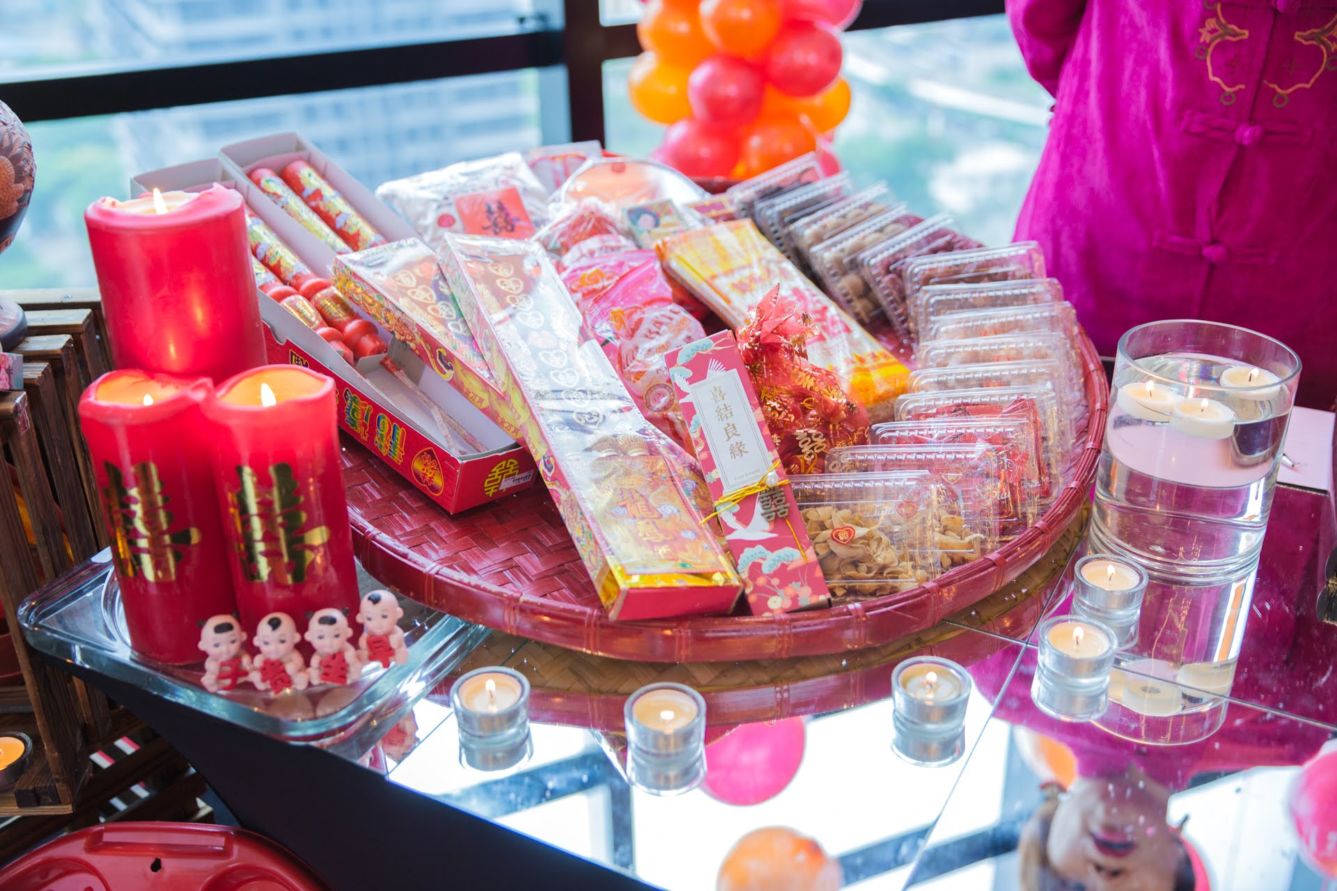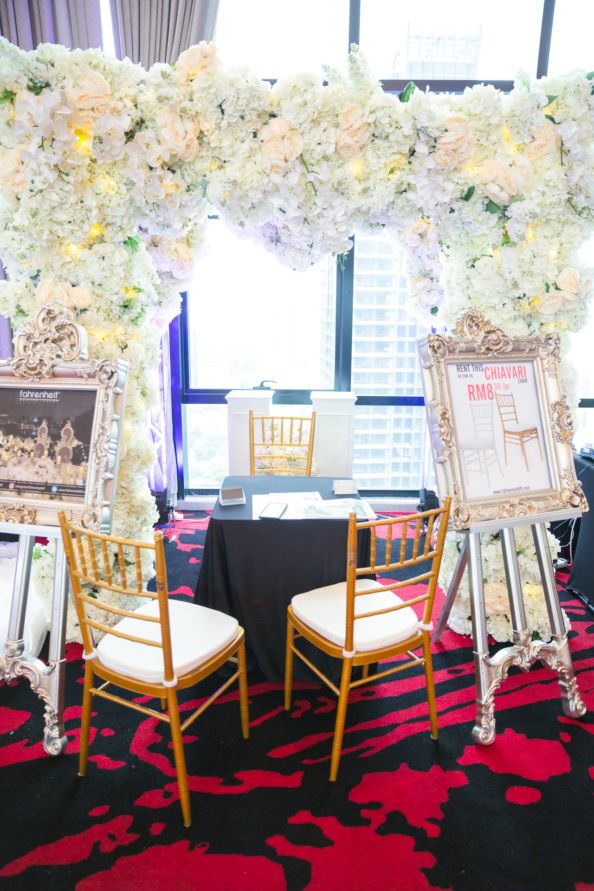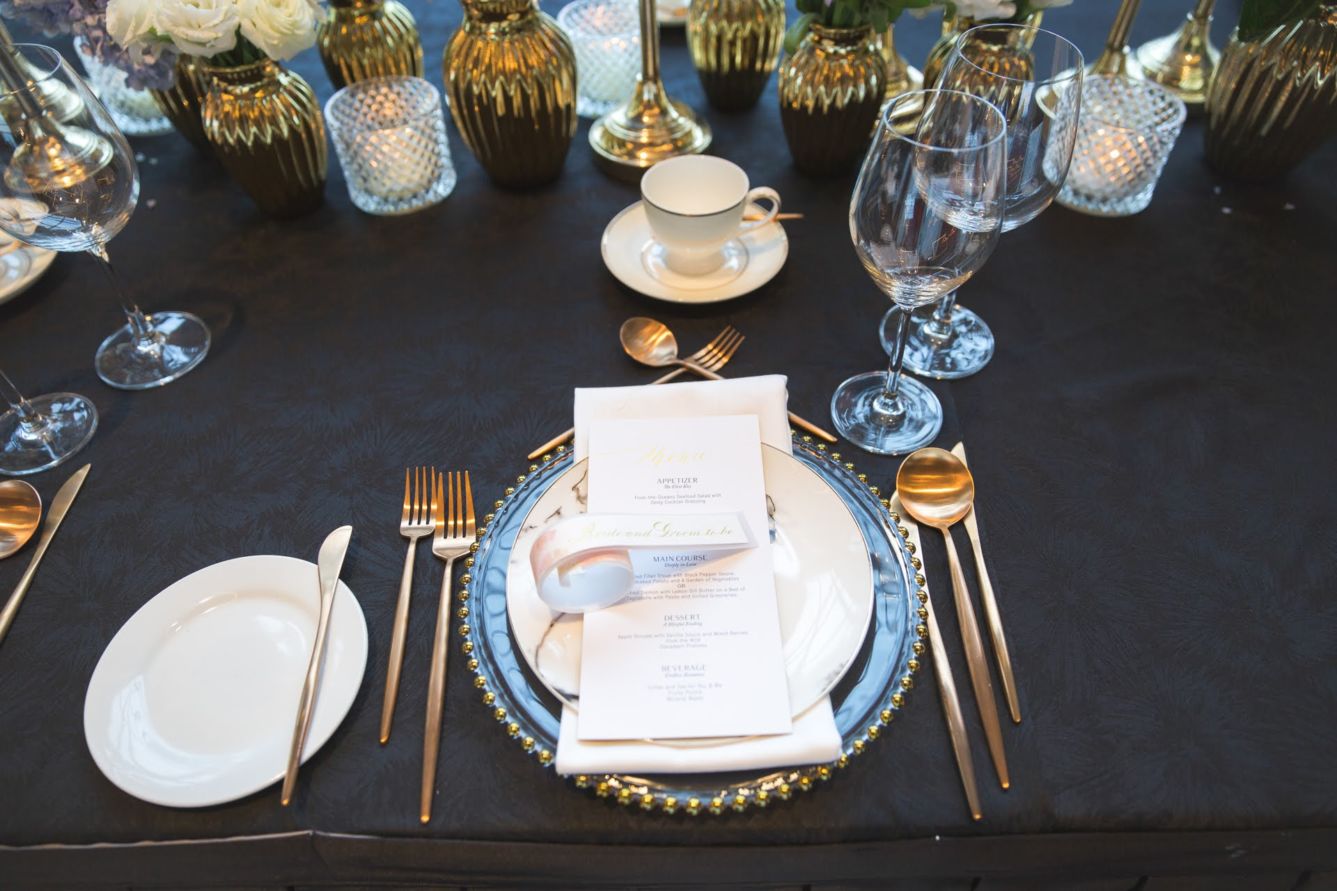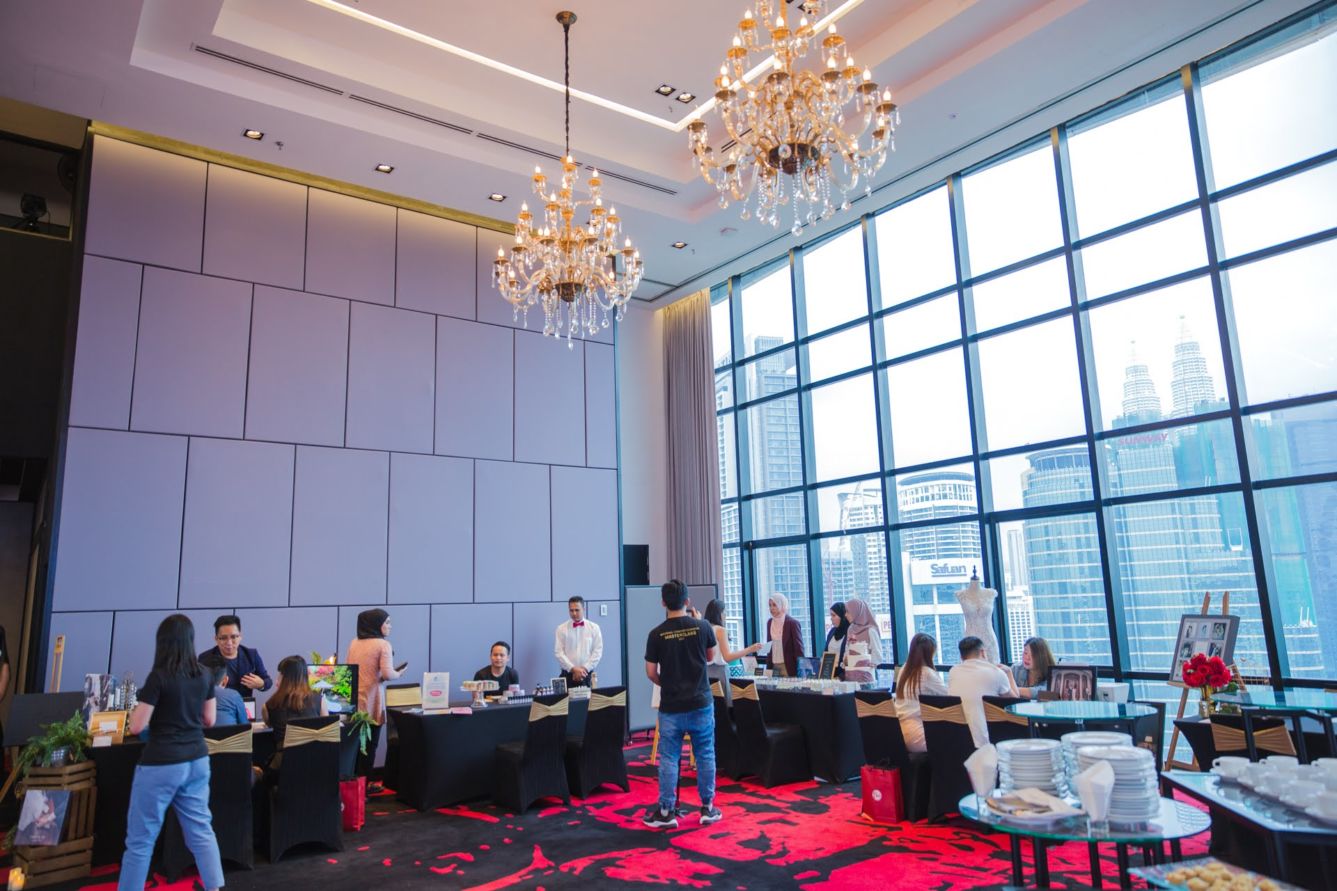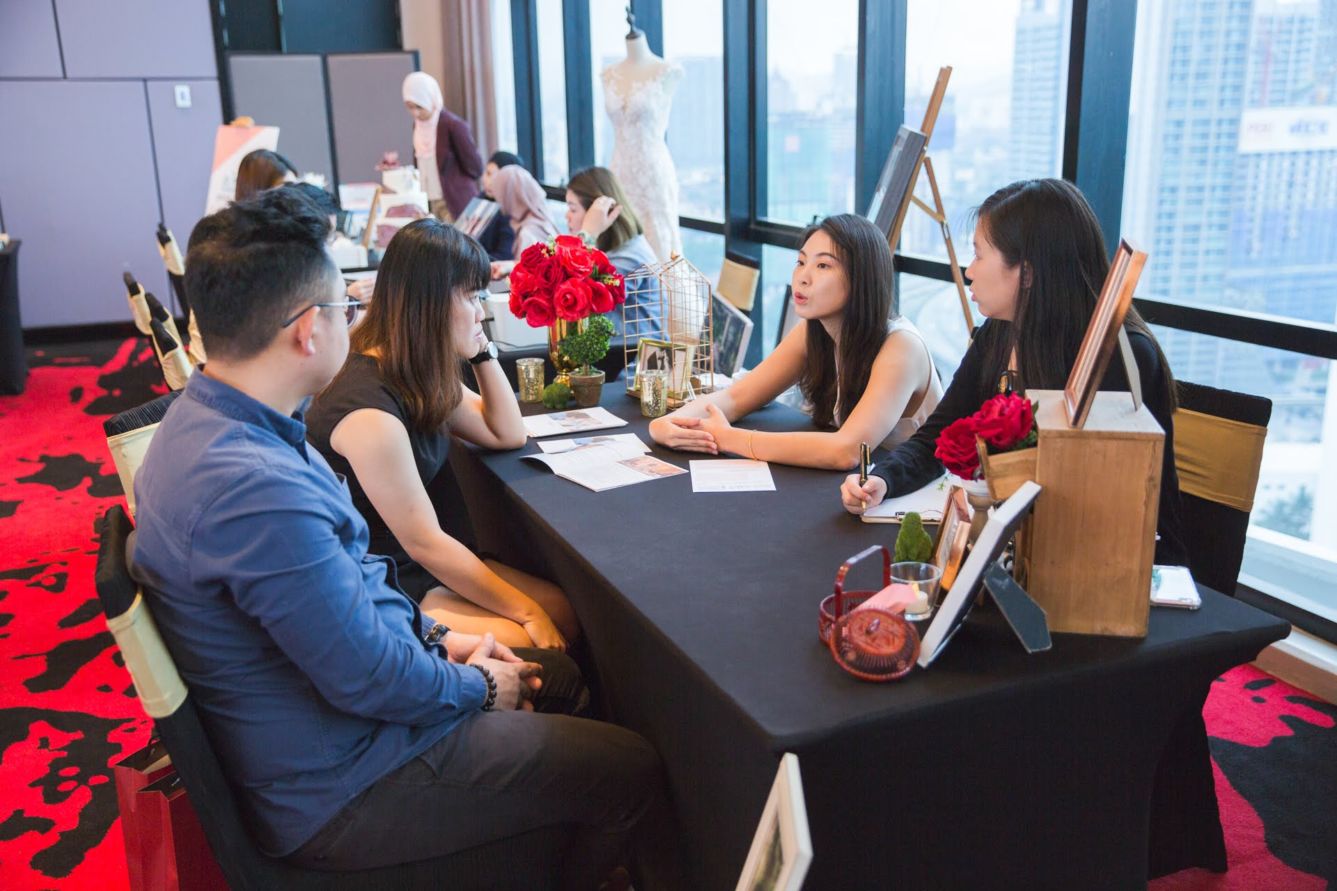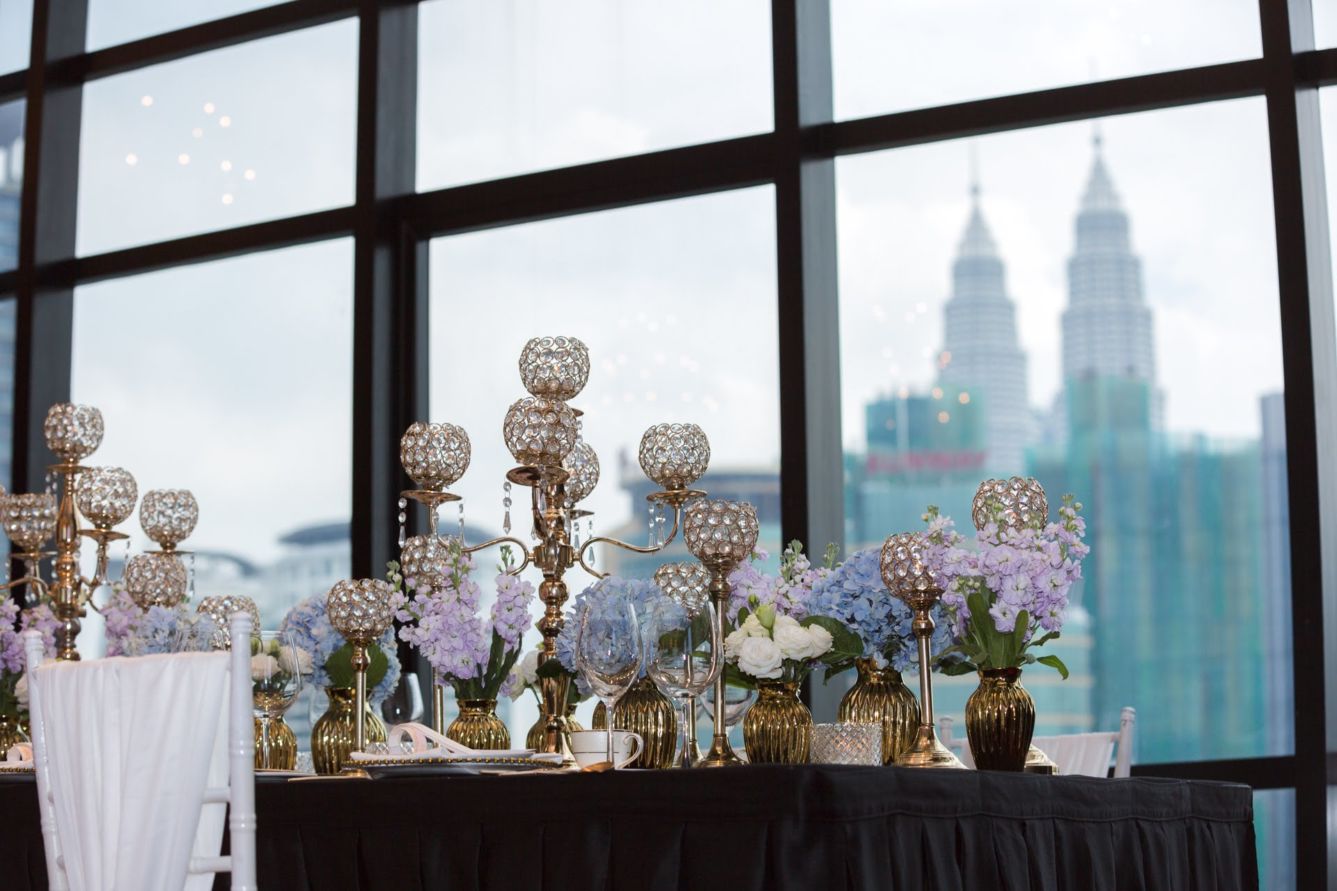 Imagine your I do wedding ceremony here overlooking Kuala Lumpur's skyline. Heavenly isn't it?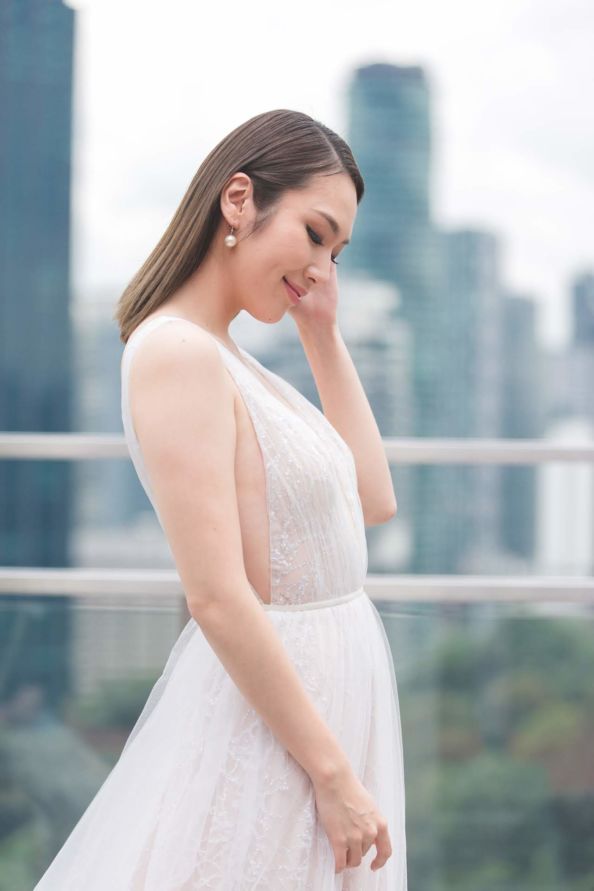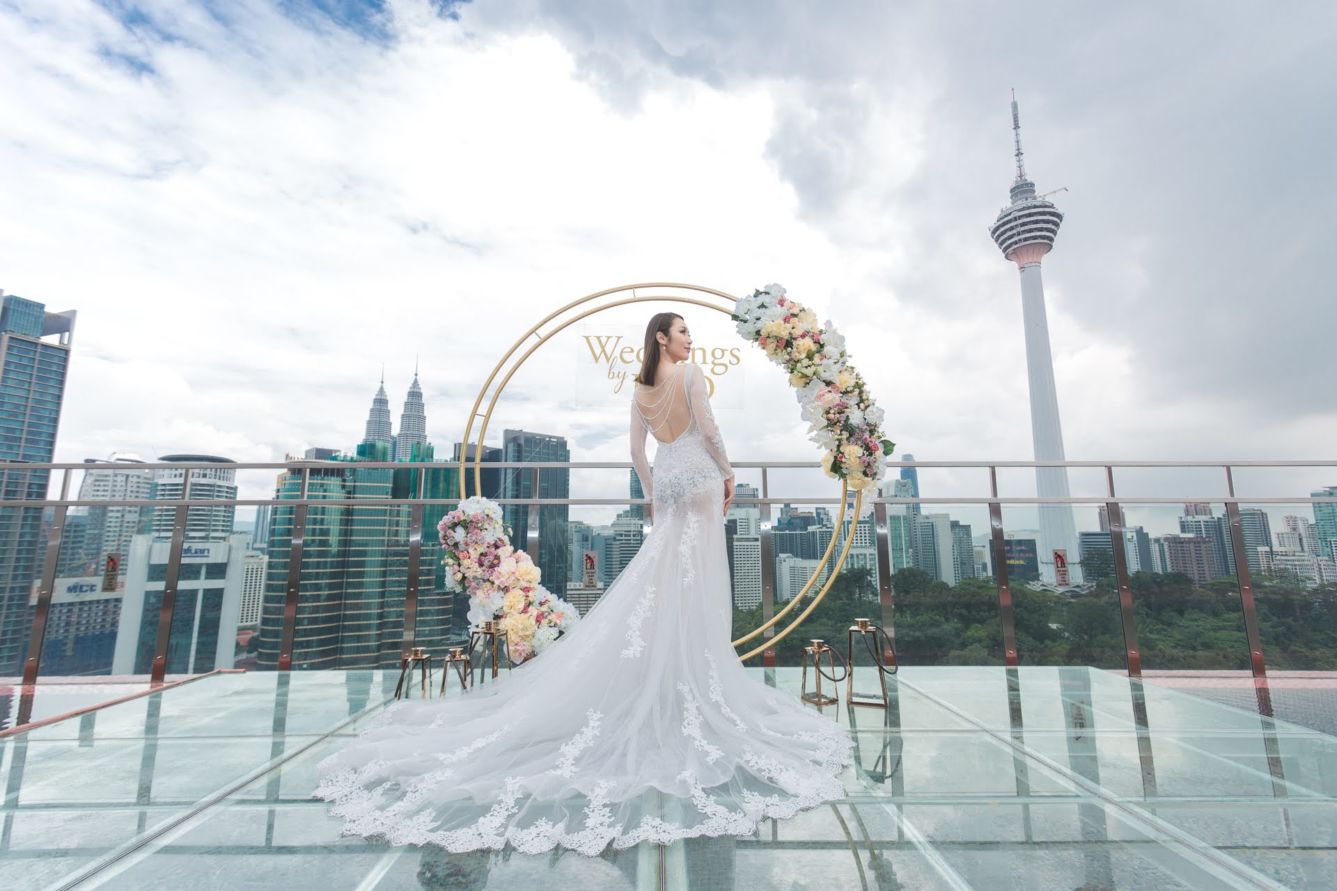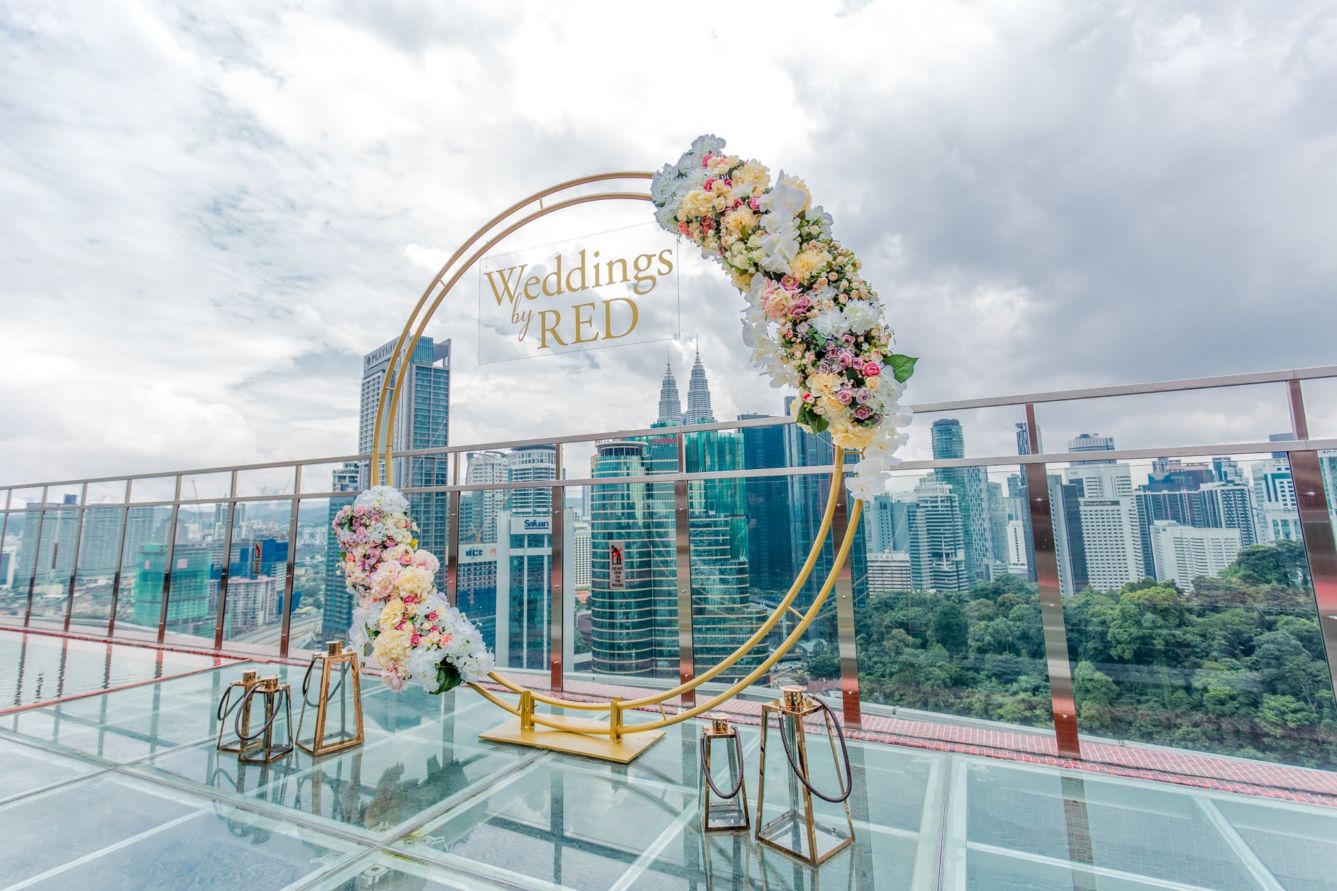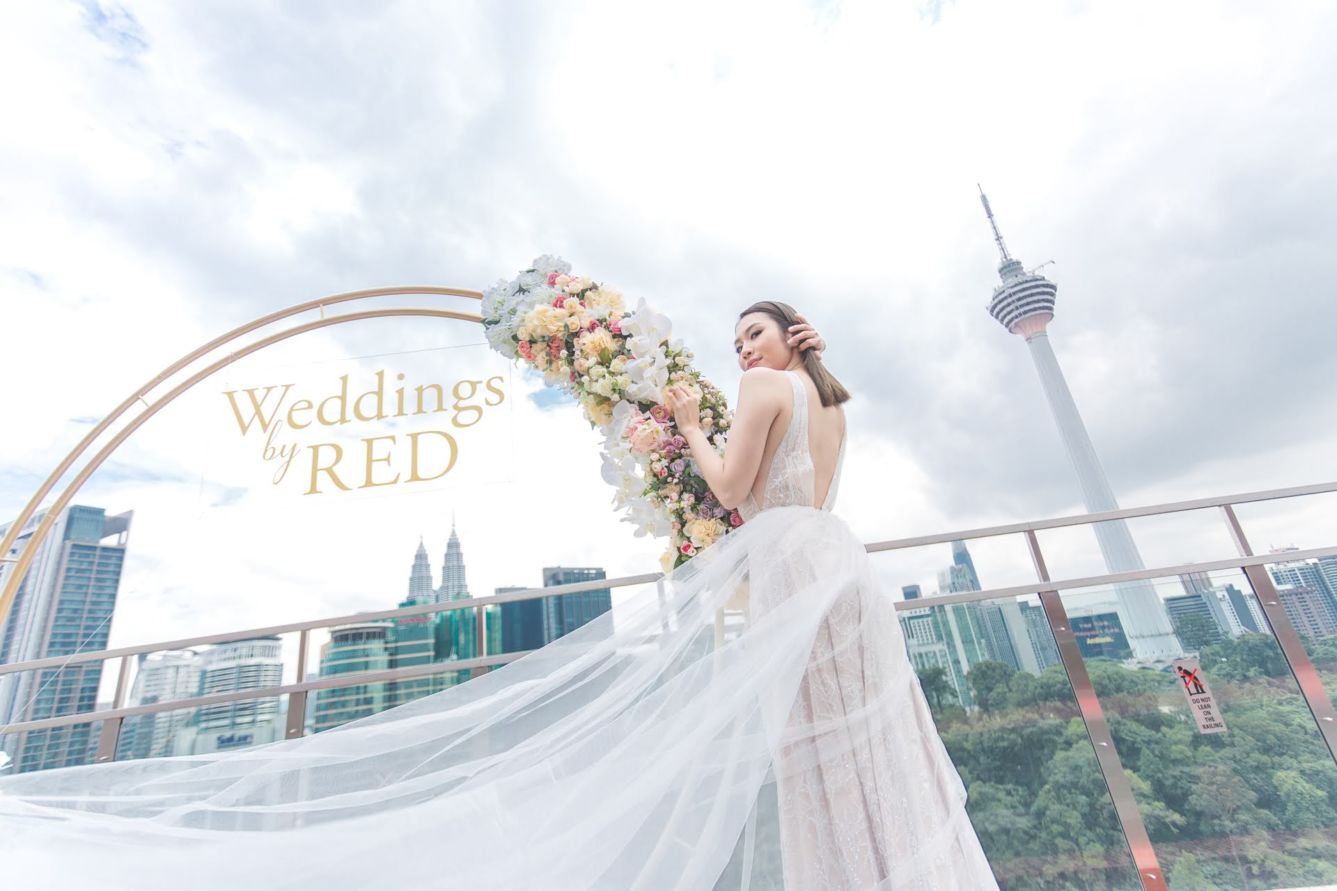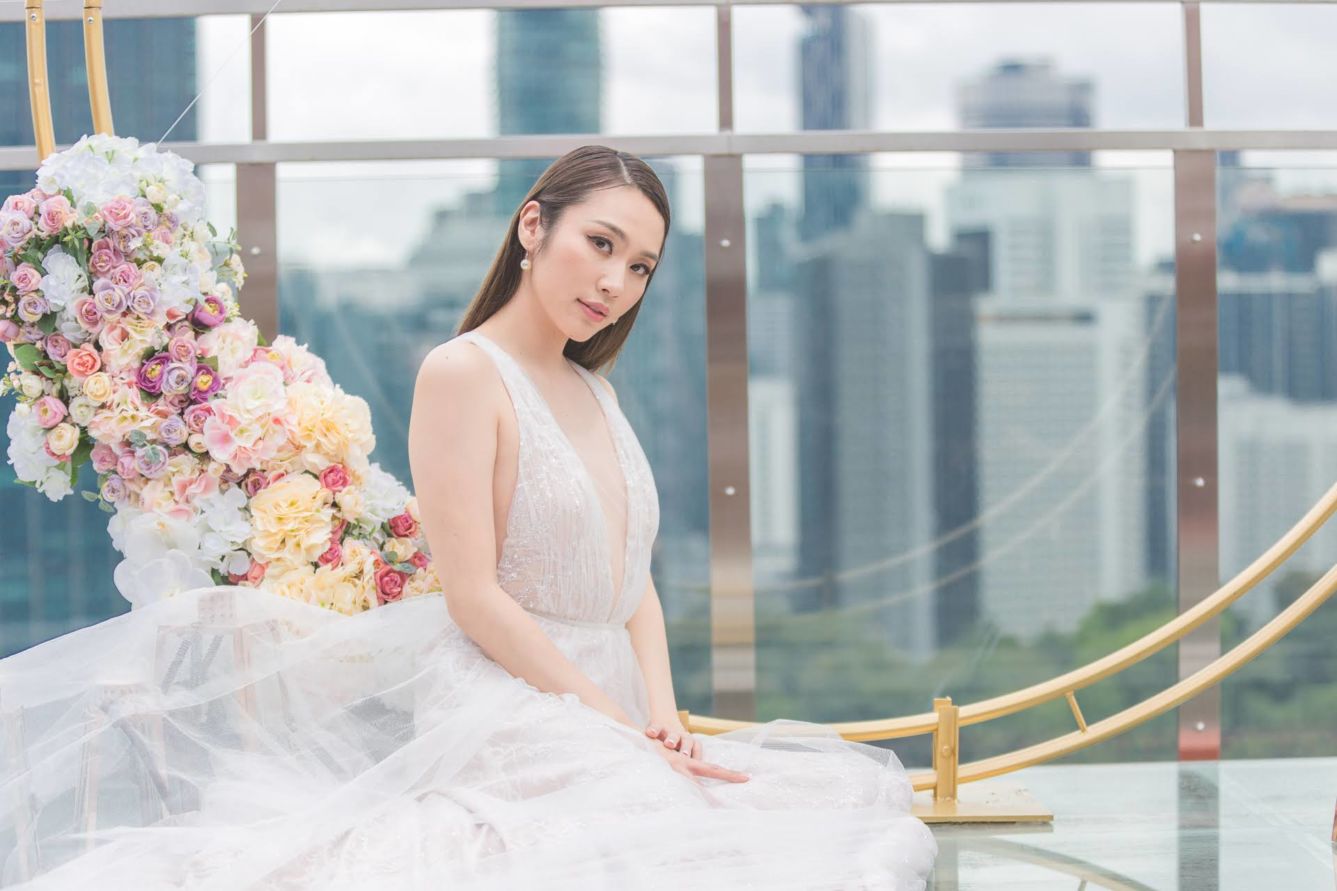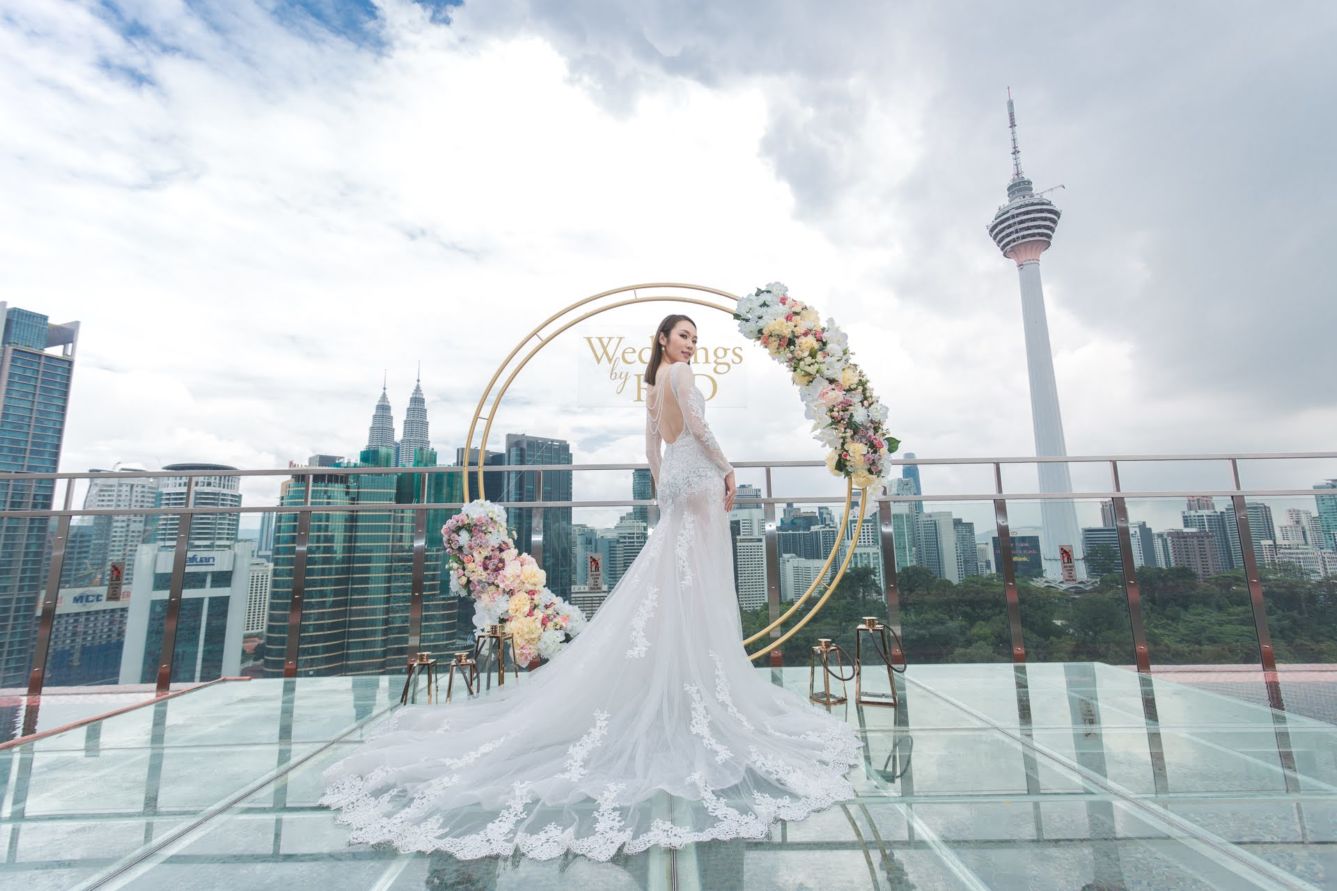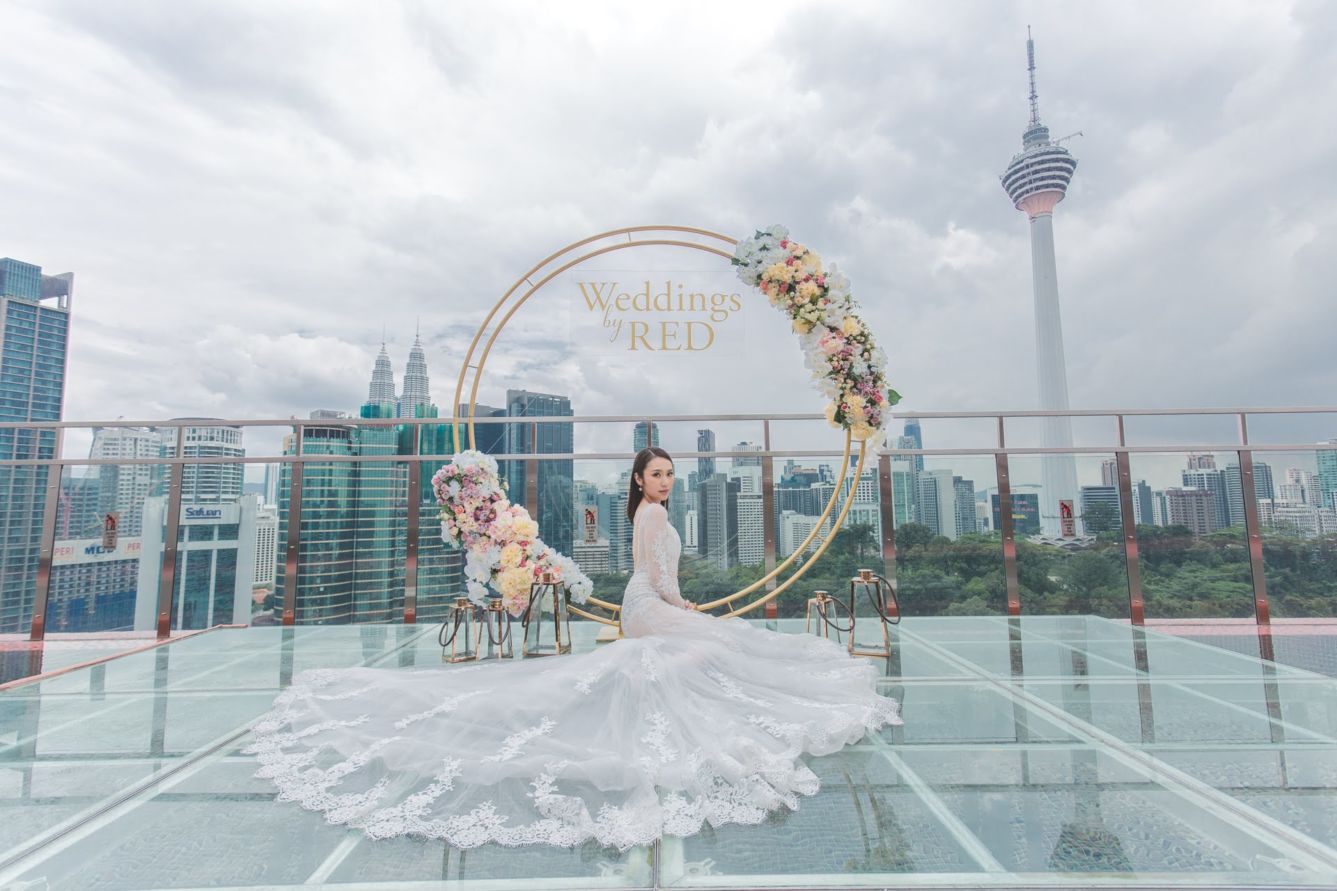 Brides-to-be at florals workshop by Tailored Florals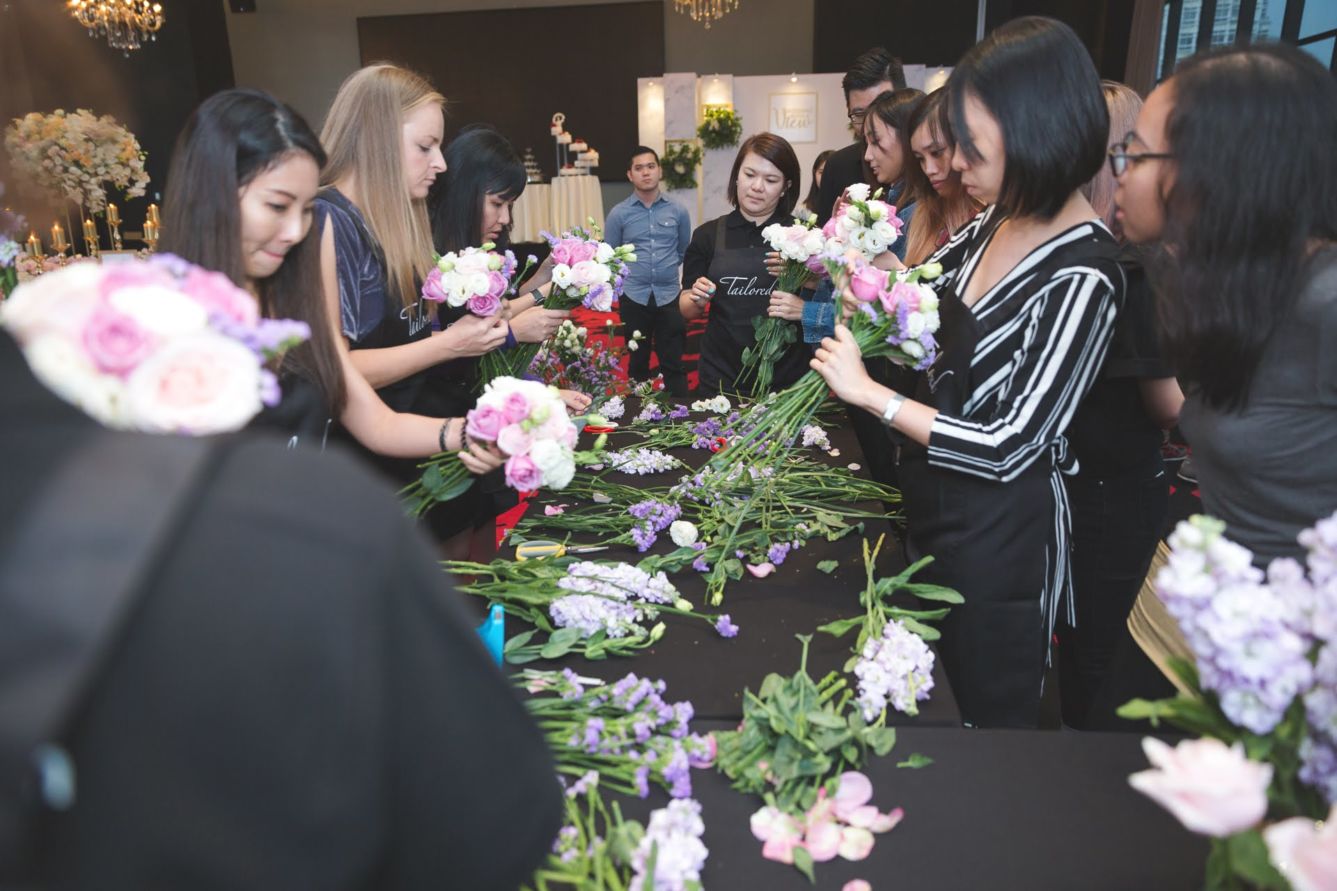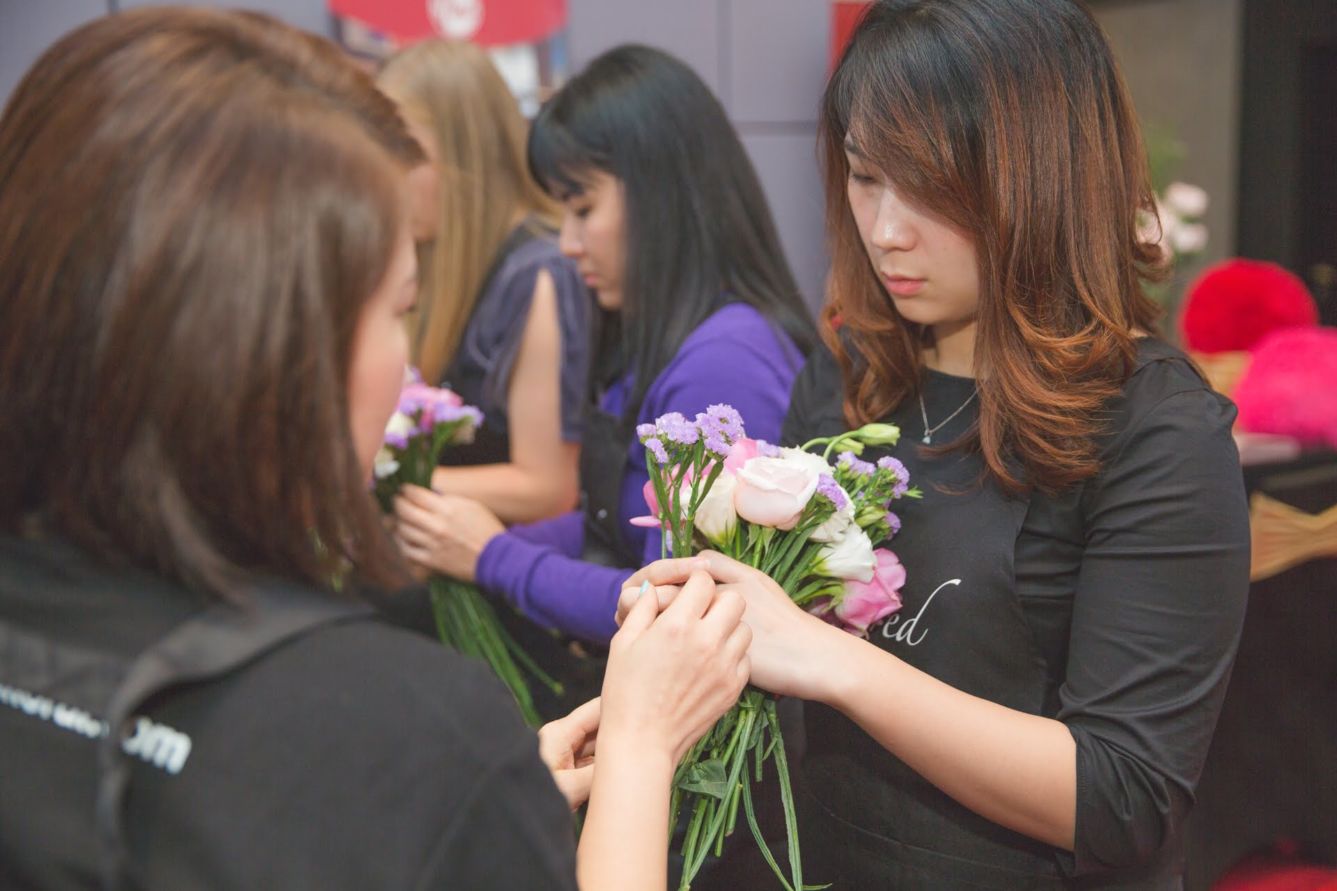 More than a few couples walked home with amazing, high-value gifts, wedding essentials at the event.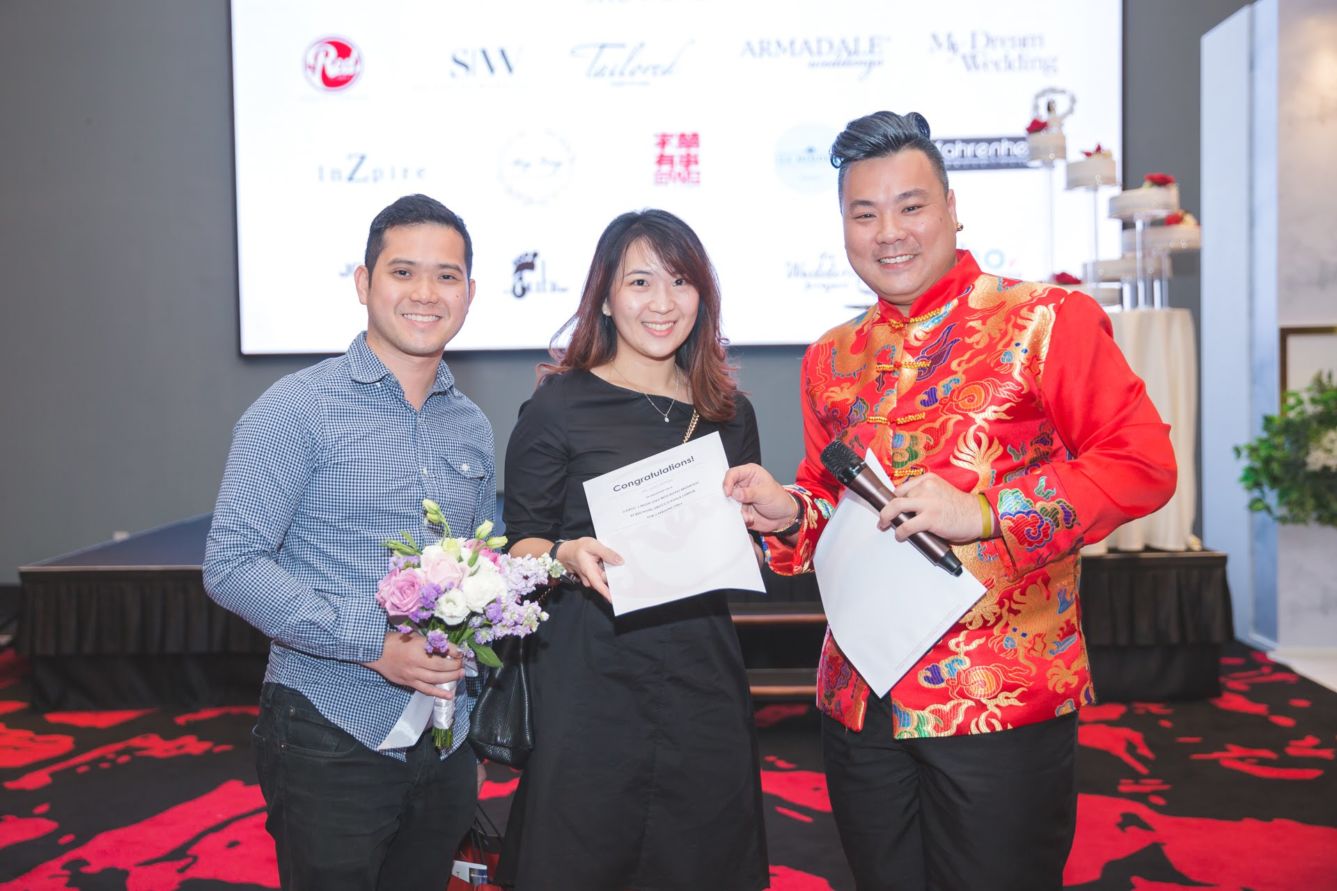 As the sun sets…invitingly towards the romantic vibe..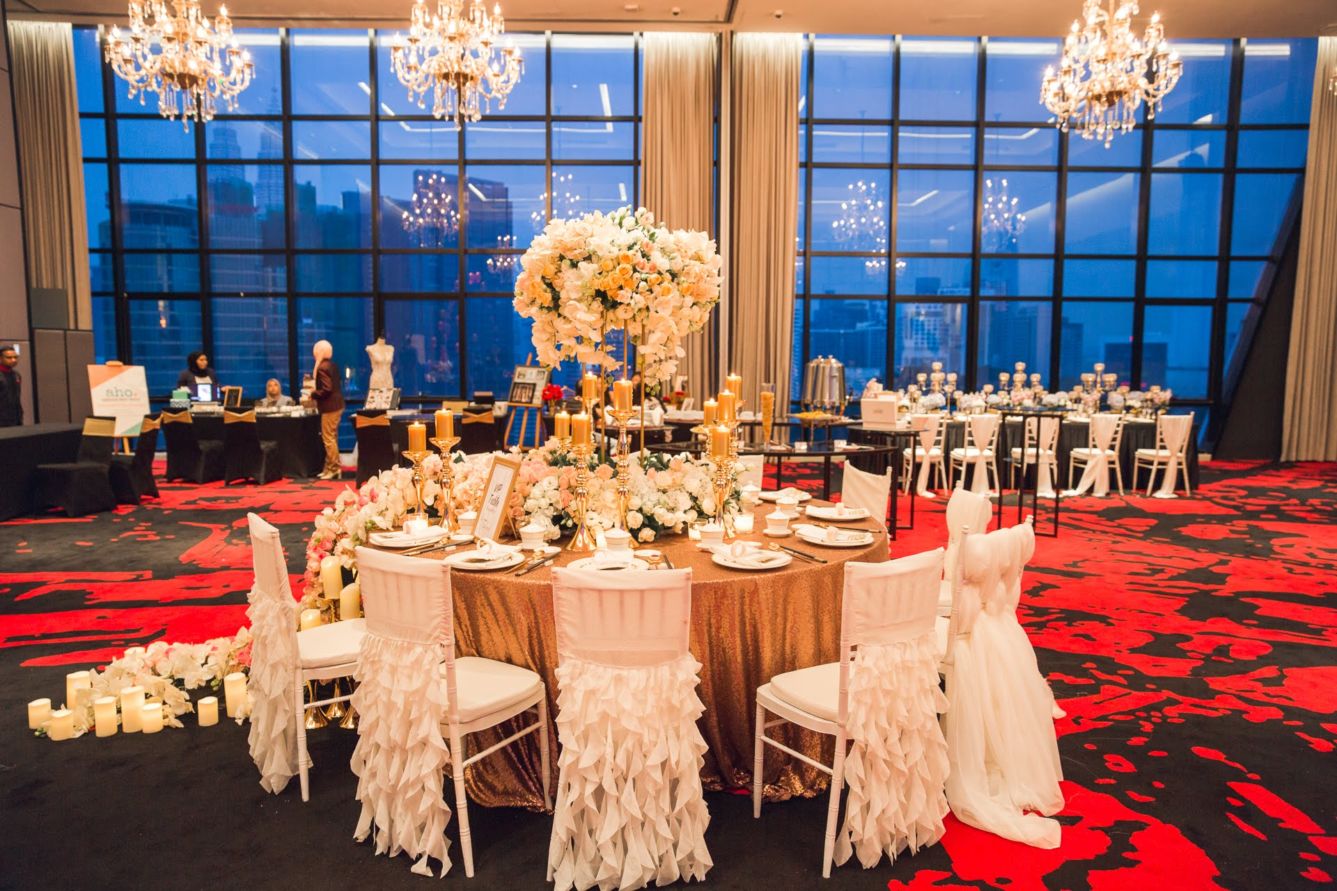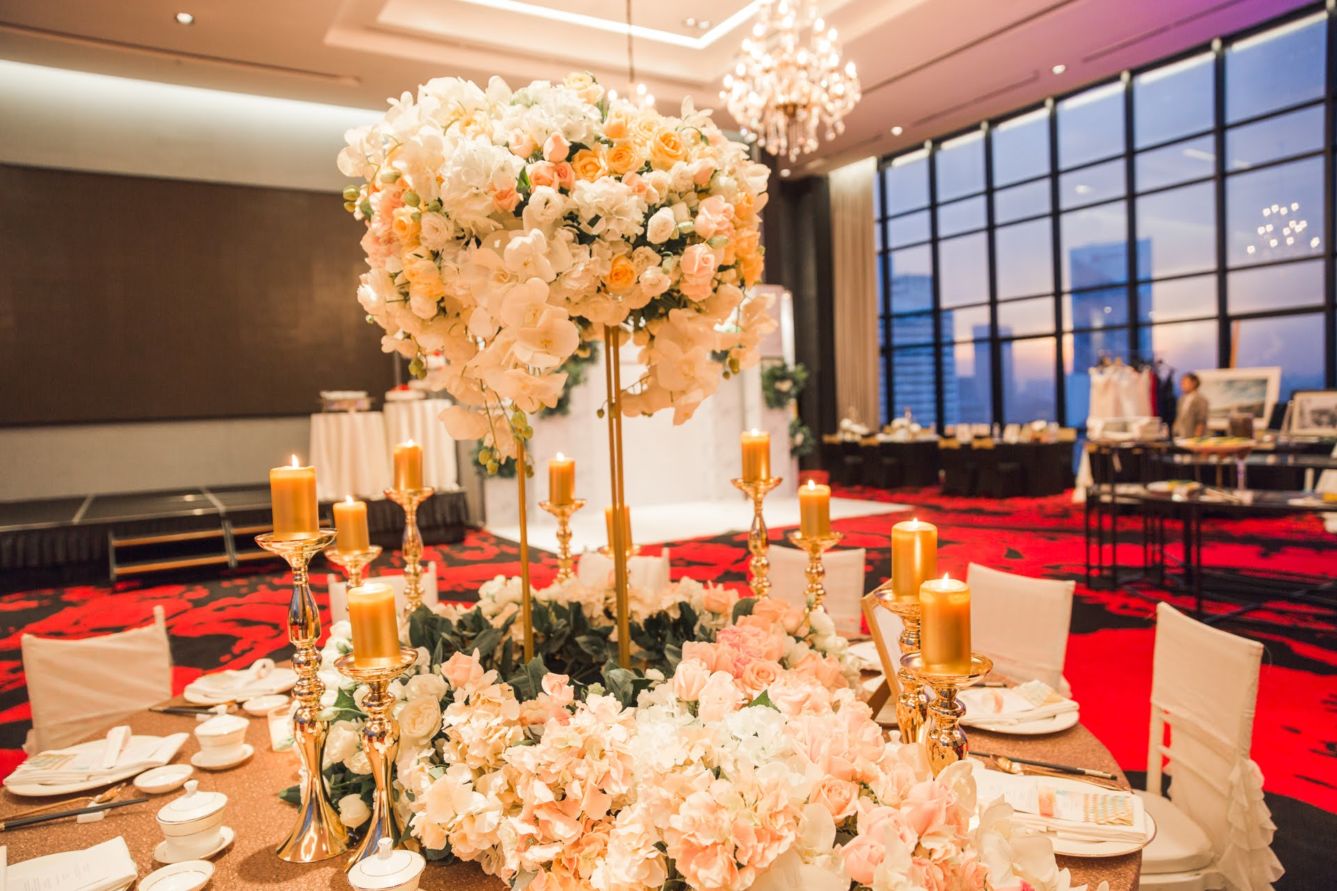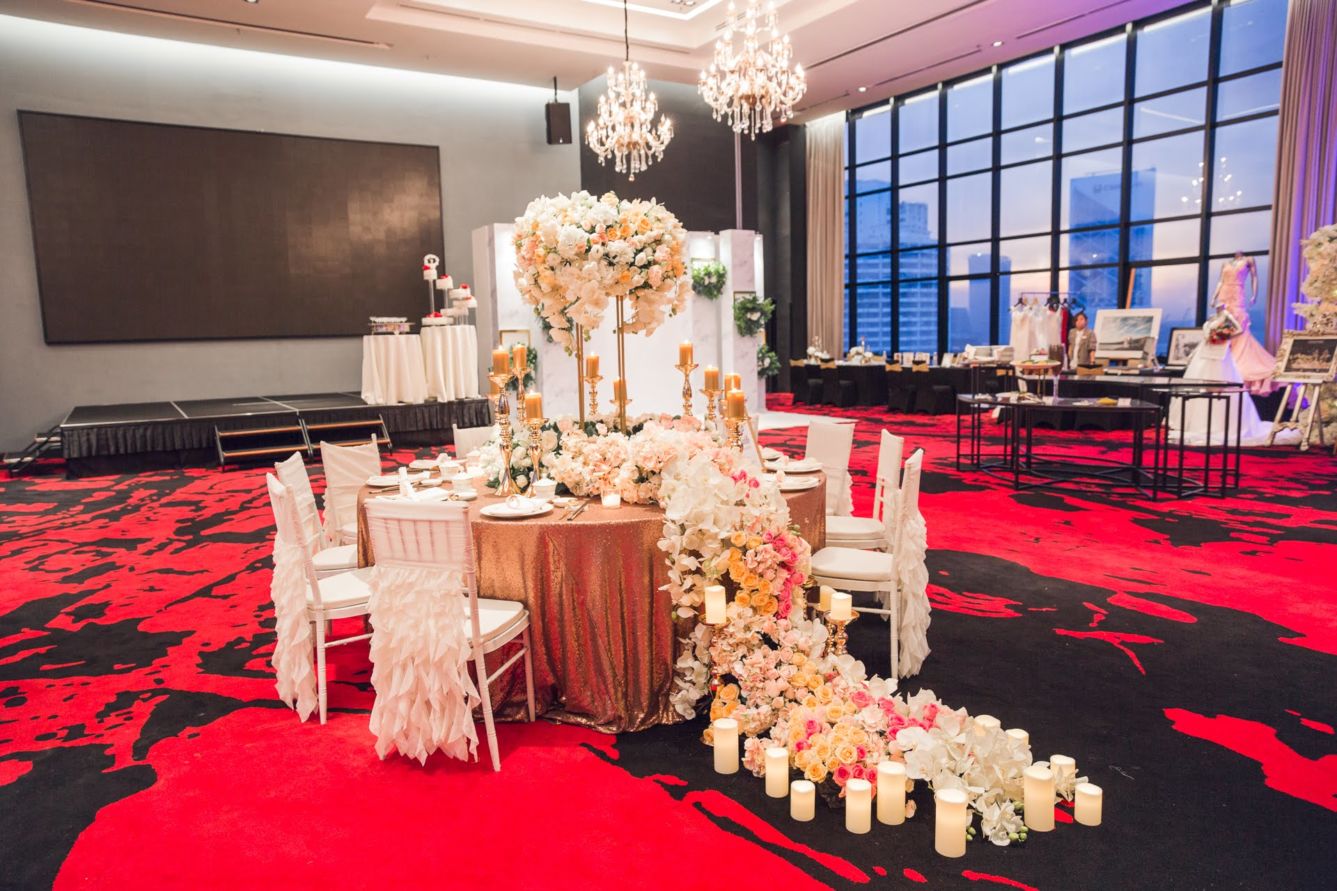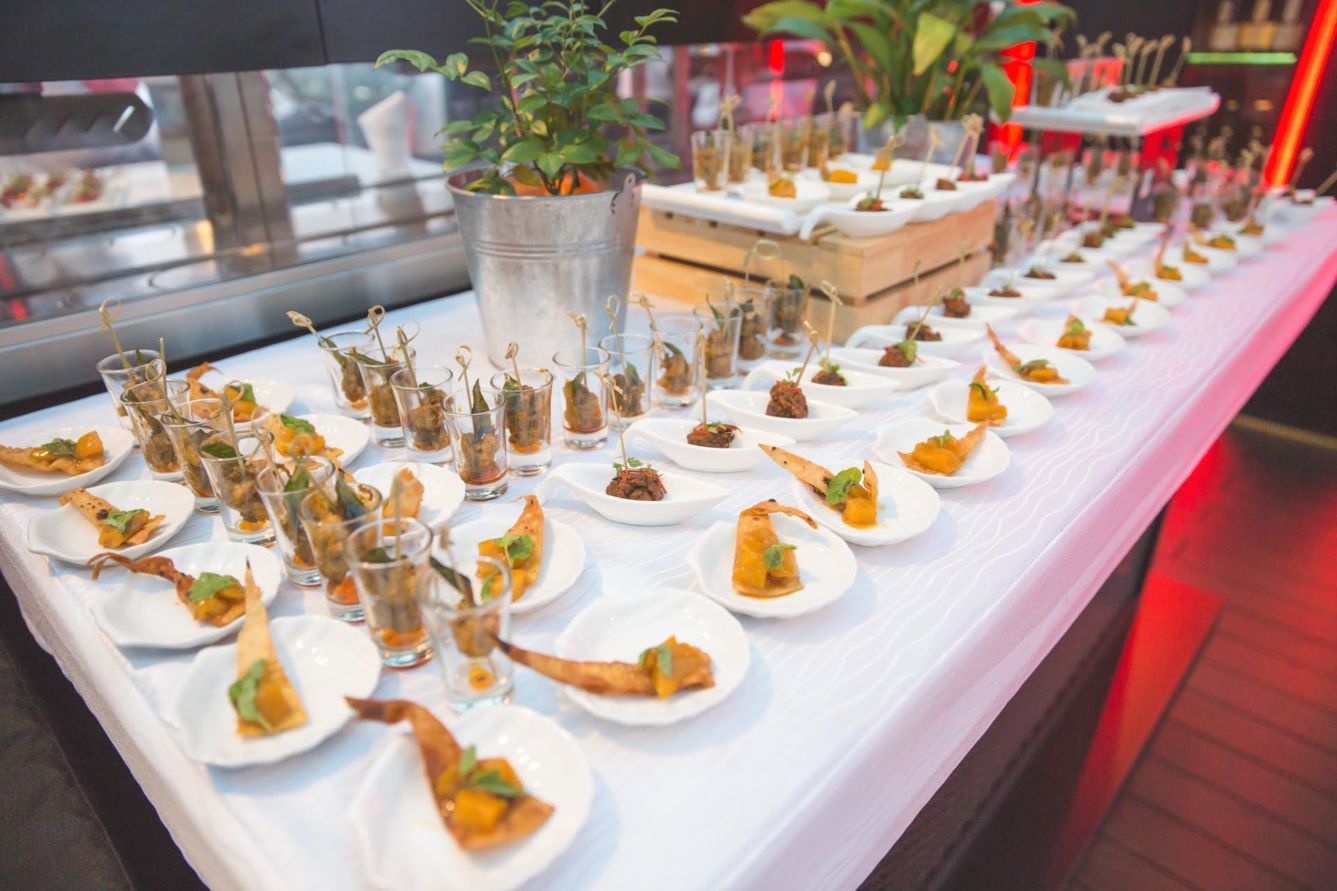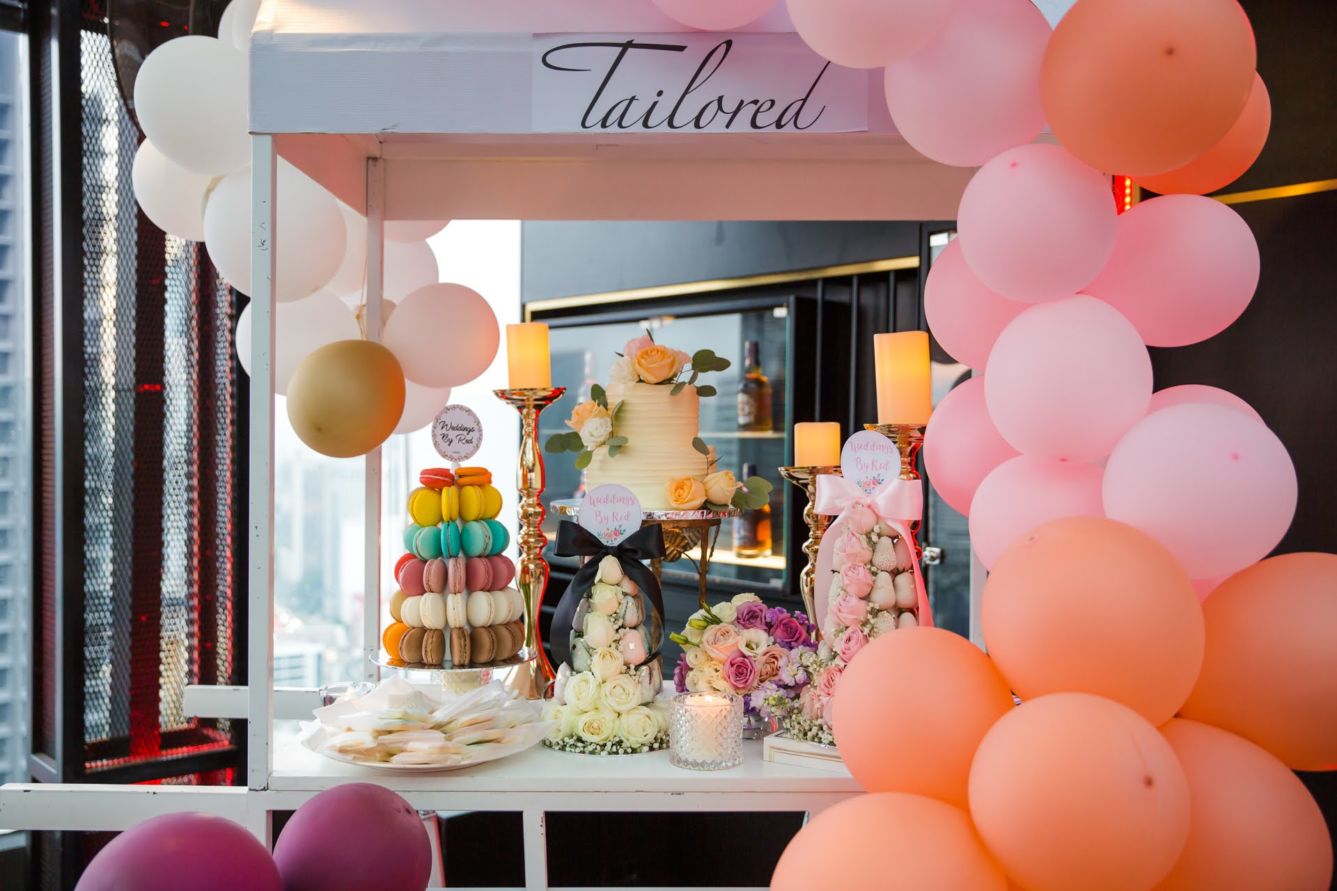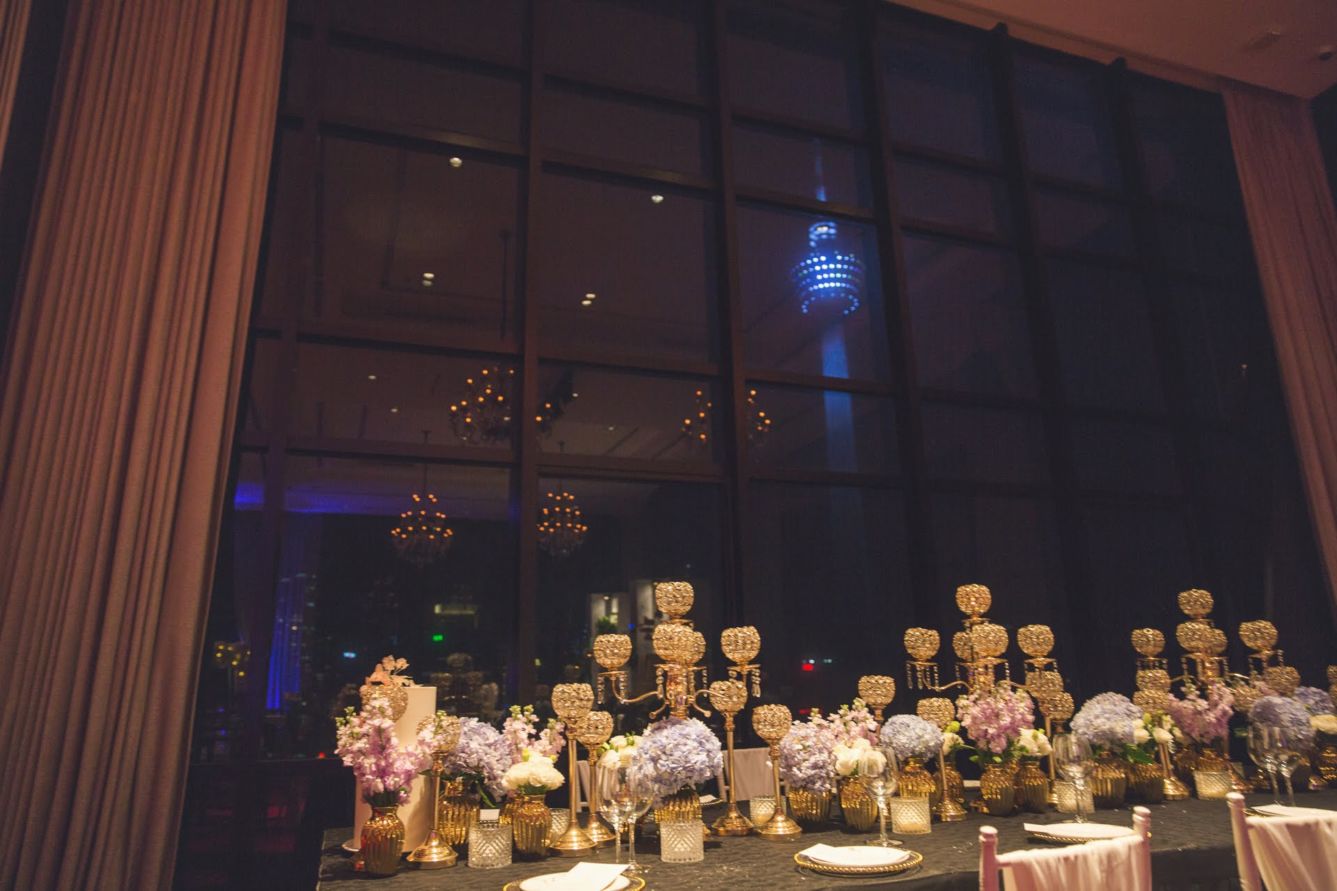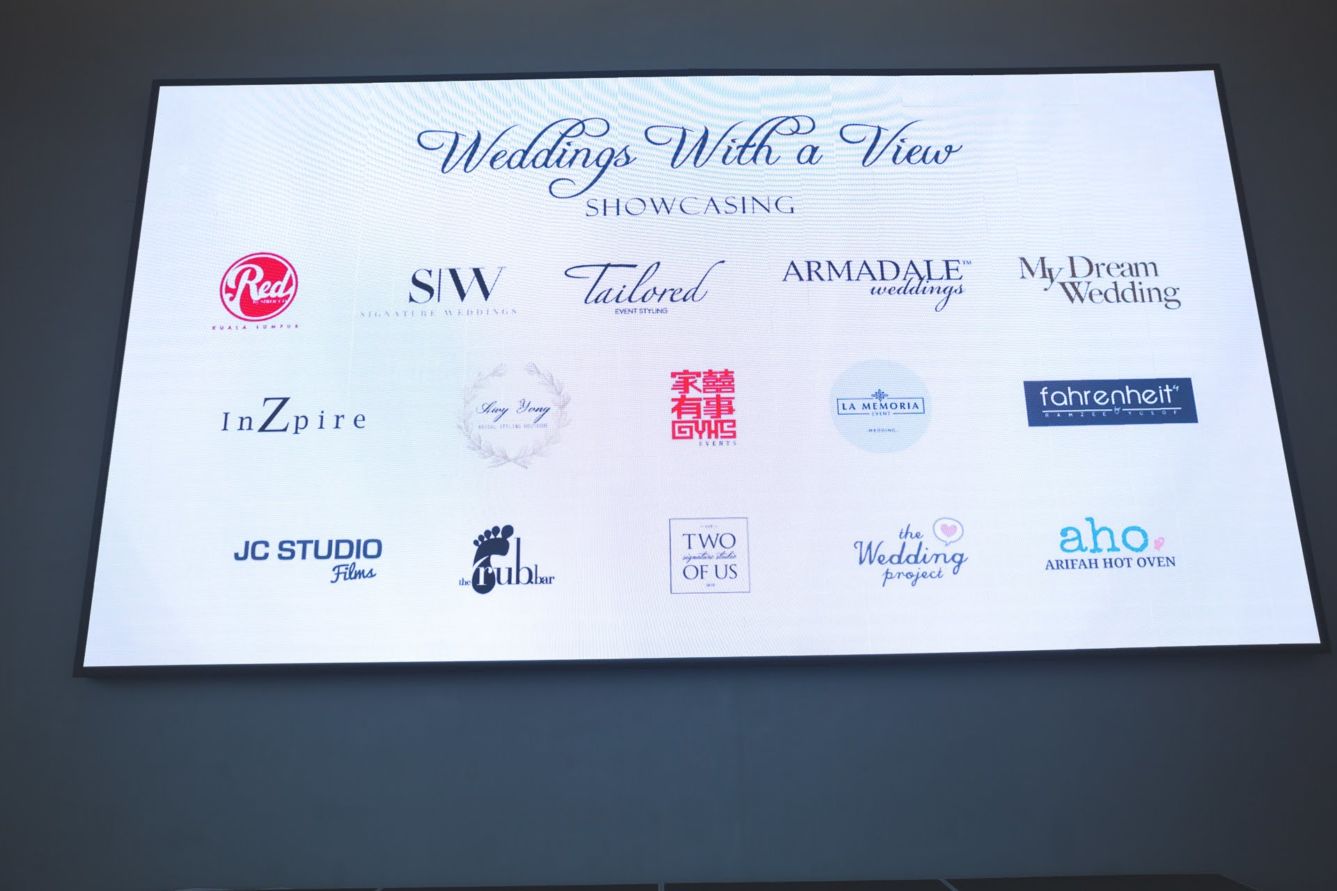 Here are our flashback stories of the event:
6 Reasons Why You Must Attend This KL Hotel wedding fair this weekend