Any woman who has ever worn anything strapless in her life knows two things: that strapless dresses can provide an absolutely stunning, timeless look; and that they can be a struggle to wear. This is especially true for wedding gowns, a bridal favourite that also comes with its own risks. After all, the last thing you want is your gown crawling down your body as you're walking down the aisle. But fret not — if this type of dress is part of your dream look, there are ways to pull it off.
Start with the right underwear
We all know the feeling of an ill-fitting strapless bra that does nothing but slide down, cut in, or make you feel uncomfortable. You wouldn't want that to happen on your wedding day, of all days. The appropriate strapless bra can streamline your figure and can make a world of difference to how your entire ensemble looks. If your dress allows it, you may even opt to go braless and use nipple tape instead.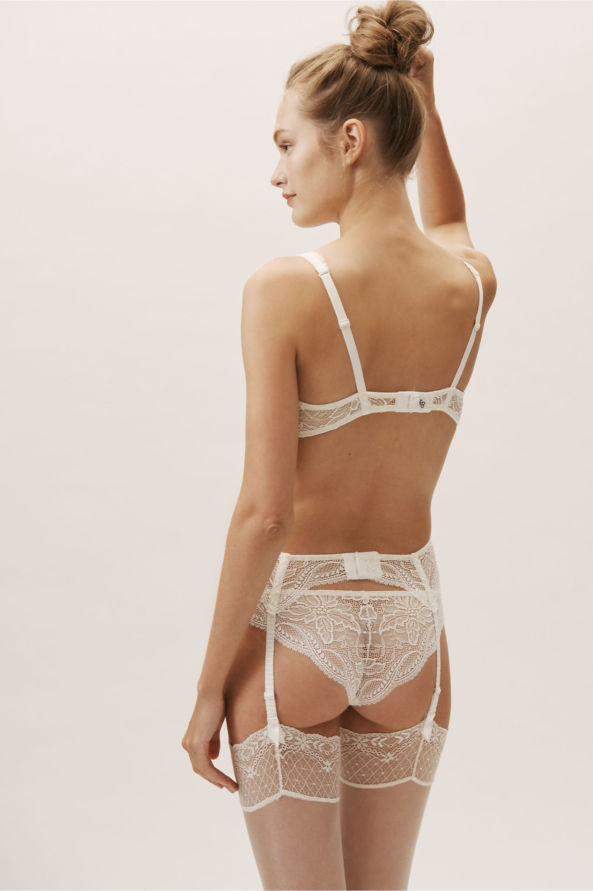 Make sure your dress is fitted
On a previous article here on Signature Weds, we stressed the importance of keeping up with your fitness routine prior to your wedding. Of course, you'll want to look and feel your best when your special day finally arrives. And if you're planning on wearing a strapless dress, there's really no way around it.
It's no use trying to hide any unwanted bulges by keeping your gown loose because this style is meant to be body-hugging. In fact, it's important that it stays tight and properly fitted to your bust and waist. Loverly suggests test-driving the gown beforehand to check that it's as functional as it is pretty. So try to dance, walk, stand, and sit around in it. It has to feel comfortable and secure whatever angle or position you are in on your big day.
Consider dress supports
Ladies with larger chests might find it harder to scour for ready-to-wear gowns that fit perfectly. Cosmopolitan writer Jess Edwards cites how most modern dresses in stores are the same variations of sheer, backless, or unlined garments. While they're no doubt very pretty to look at, they aren't very suitable for those who are D-cupped and above who can't afford to be without bra support. Edwards advises looking for dresses with bra cups and boning sewn in. Having them custom made is the easiest way to make sure the dress moulds to your body and secures it without slipping around.
On the other hand, women with small chests may find that a little boost might enhance the look of a strapless gown. Corsets can help provide more shape, but some brides go as far as undergoing surgical enhancements prior to their wedding. In this regard, Pretty Me points out how the Doom Breast Enhancing Soap provides an option for brides who would like a fuller chest but are reluctant to go under the knife. That's because the soap is formulated with a compound that activates fat globules and improves blood circulation, which then fosters breast growth. It's just one of the ways said to enlarge breasts in a safe, natural way. Another option is to drink soy milk for its phytoestrogen content, which has the potential to increase breast tissue growth.
Find the right cut.
The Sweetheart: Ideal for women with bigger busts, the sweetheart cut highlights your cleavage and lengthens the décolletage, resulting in an over-all elongated look.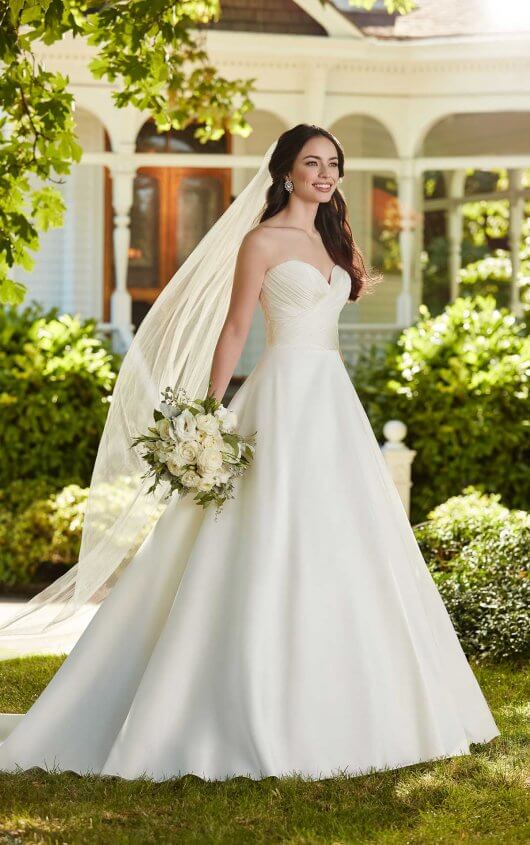 The Modified Sweetheart: For a more modest take on a classic silhouette, the modified sweetheart still maintains the chest-flattering fit. Although the plunge is far less deep and dramatic, you still get the charming half-heart neckline detail you want. Just like the sweetheart cut, this one is more appropriate for busty women.
The Straight-Cut: Simple and great for accessorising, the straight-cut neckline looks undeniably chic and modern, yet still head-turning.