David and Jonté may come from different education backgrounds and careers but it was their love for music that brought them together. David James Morgan met his beautiful bride Jonté Michelle through mutual friends in university. The intimate wedding celebration, beautifully captured by Ben Yew, this is their love story: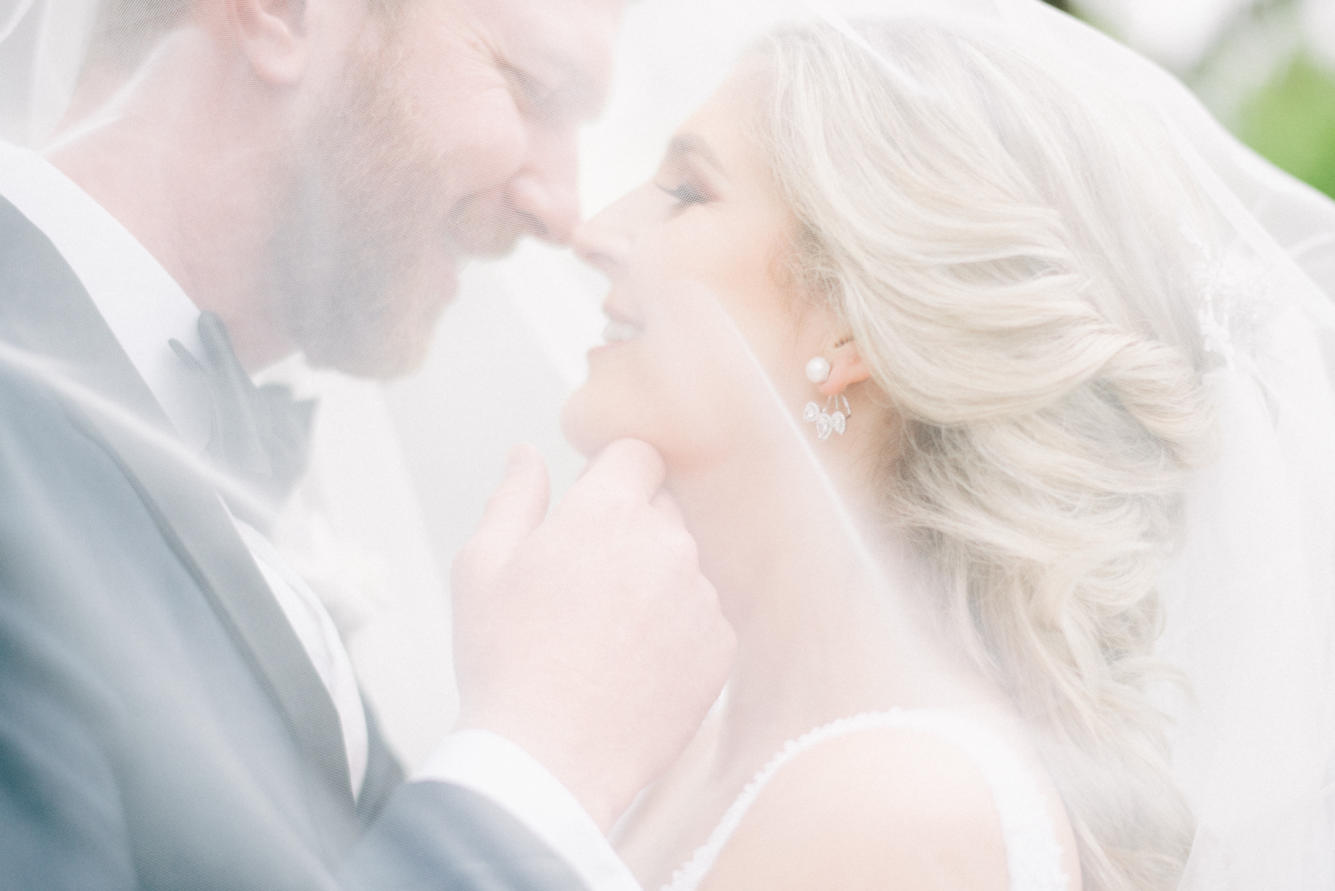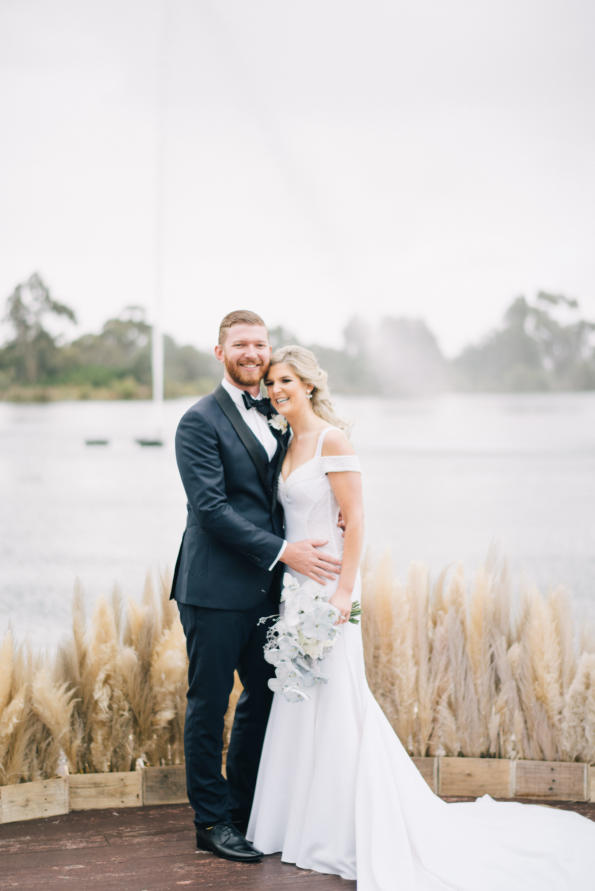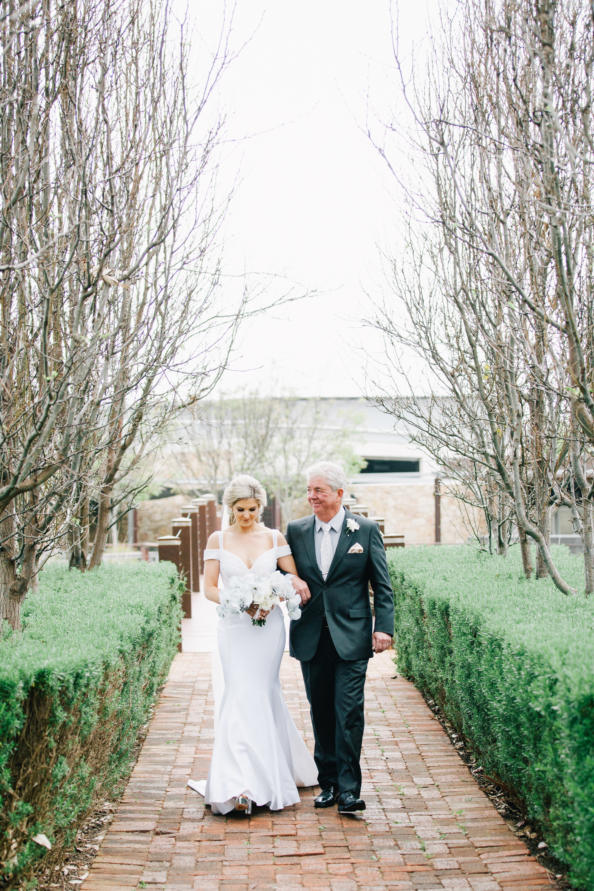 "Dave was a budding pilot and I was studying Fashion Design and Commerce when we met through a mutual friend at university in 2011," Jonté shares.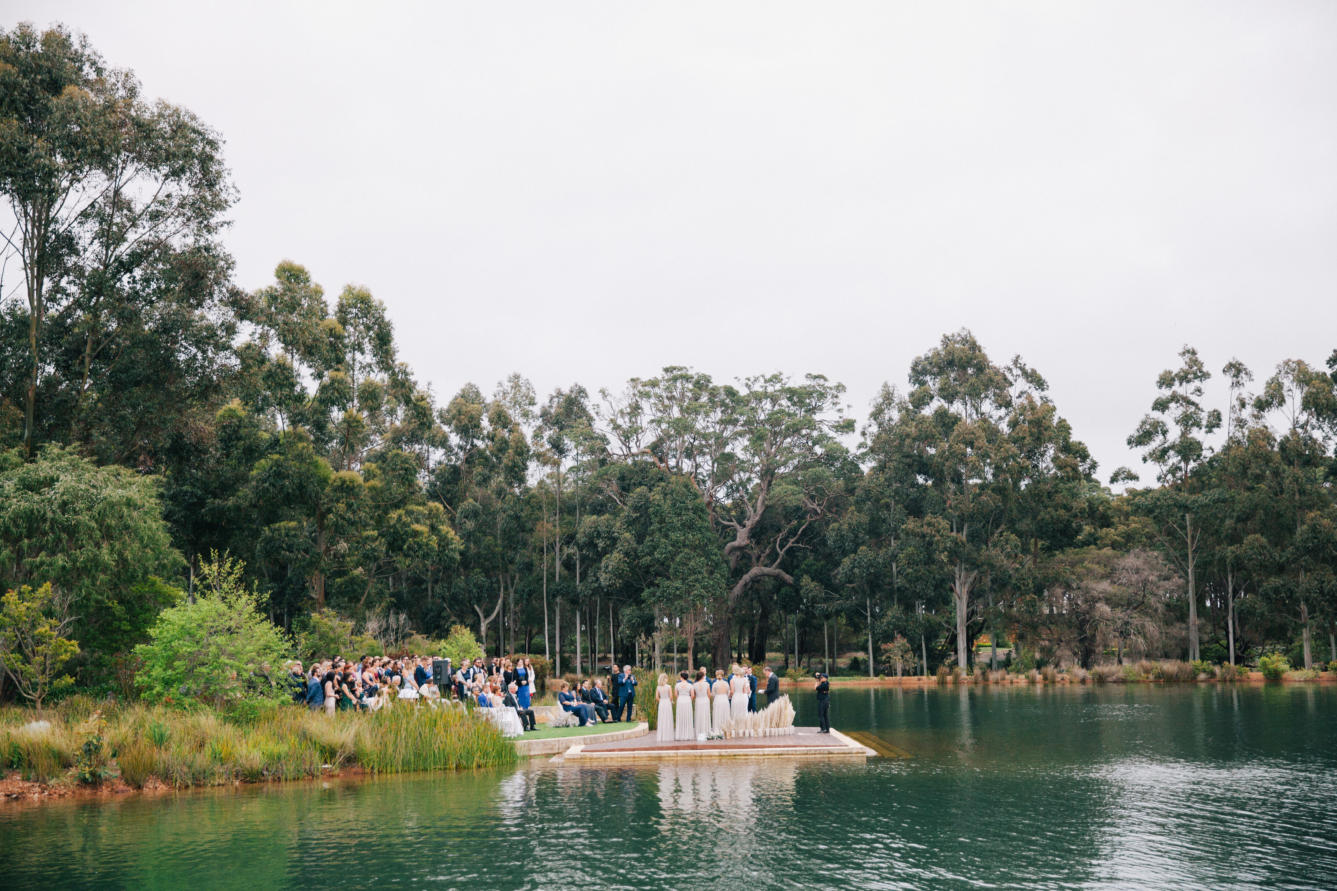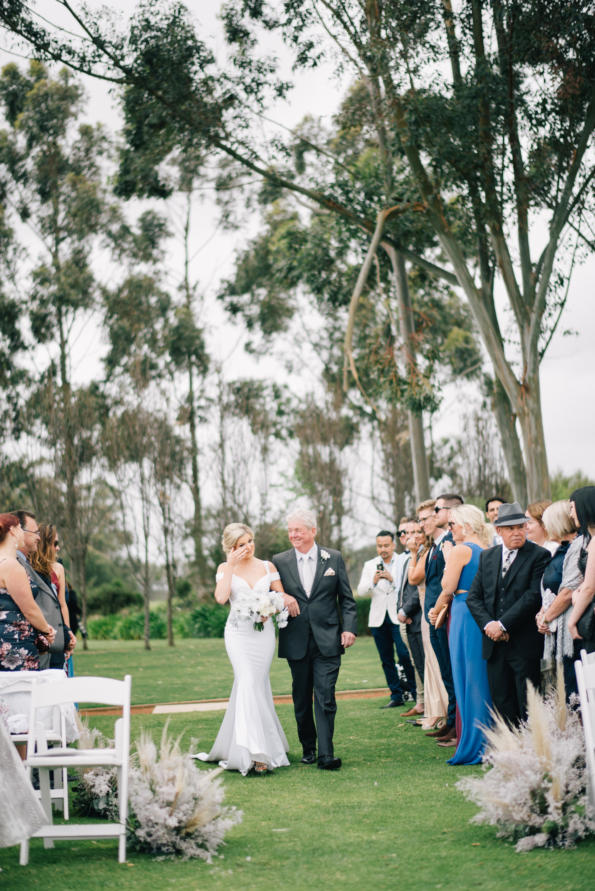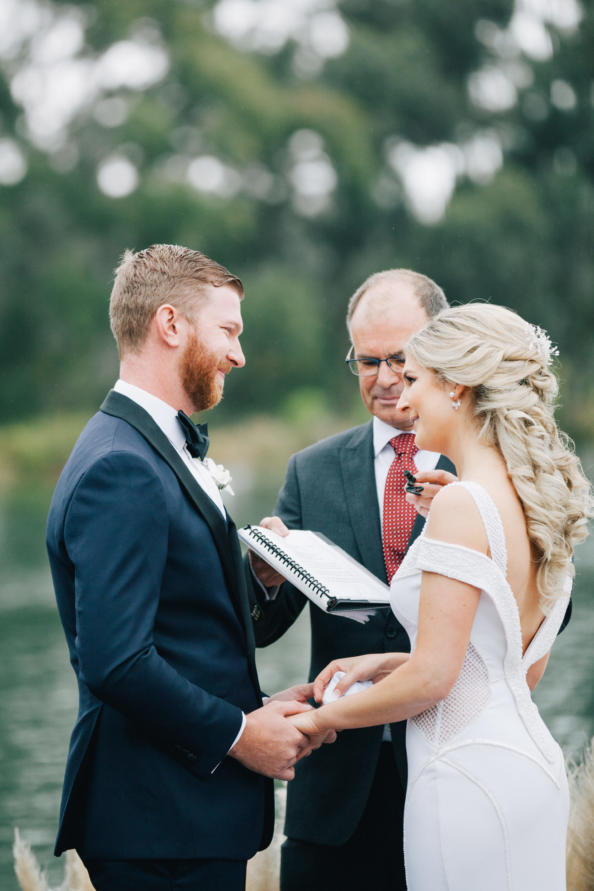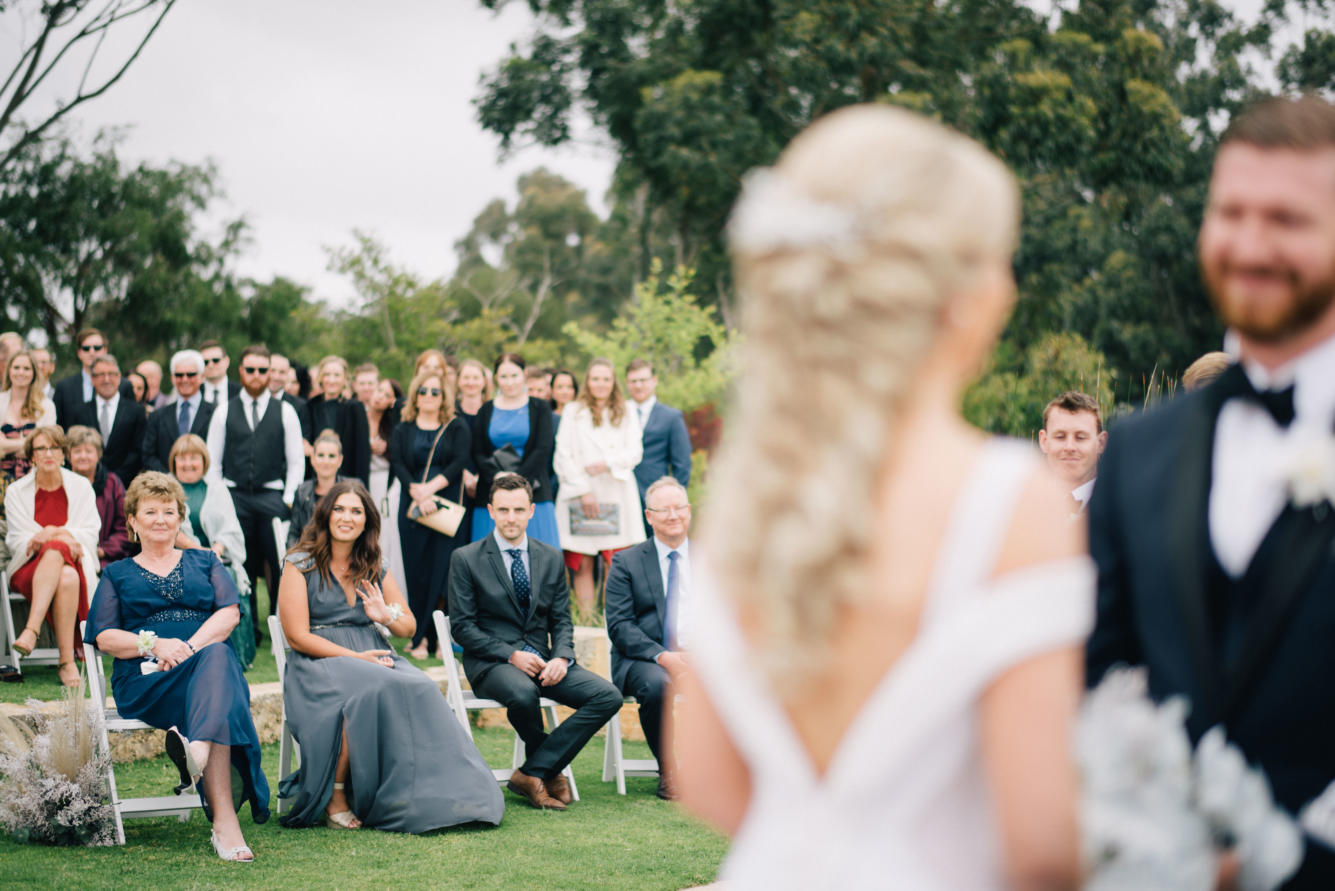 Because they had similar taste in music, they would bump into each other frequently, even at music festivals. "One night we bumped into each other at a restaurant he was working at, at the time and our love for each other began from there! After three months we were officially dating and after another three months we embarked on the journey of a long-term relationship," she adds.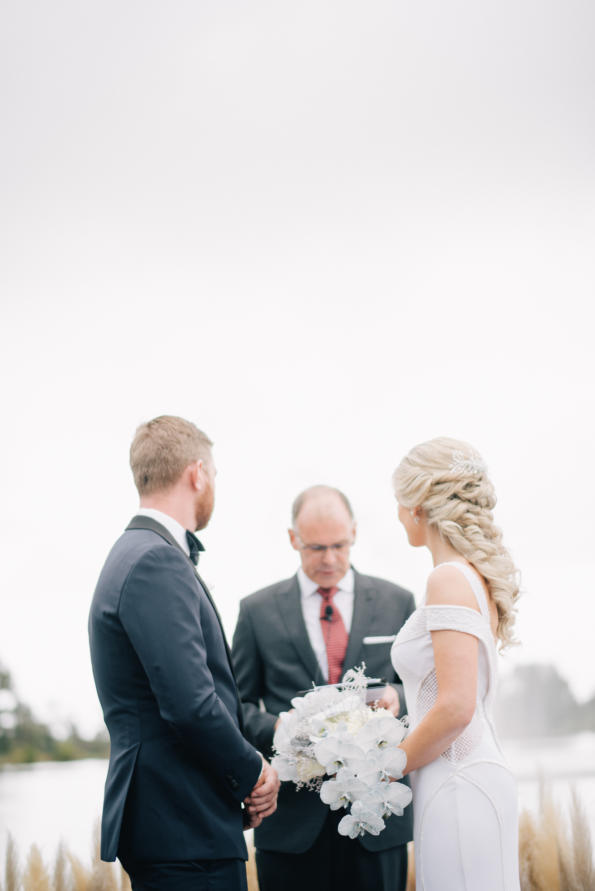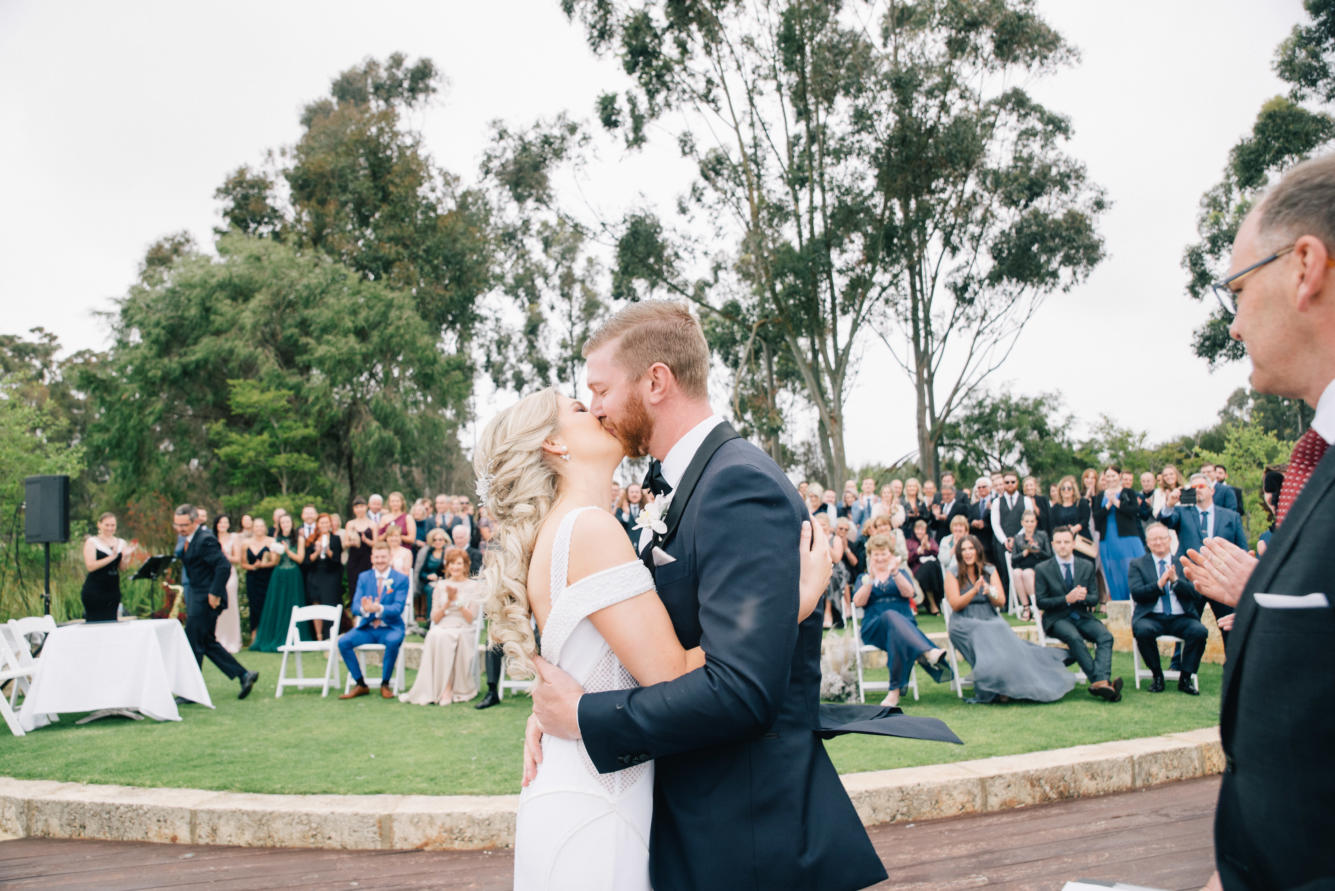 David and Jonté both set their sights on developing and achieving their dream careers. As such, they had to part ways – Dave moved north to the Kimberley to pursue tourism flying and Jonté stayed in Perth to establish her fashion label – Jonté Designs – and business.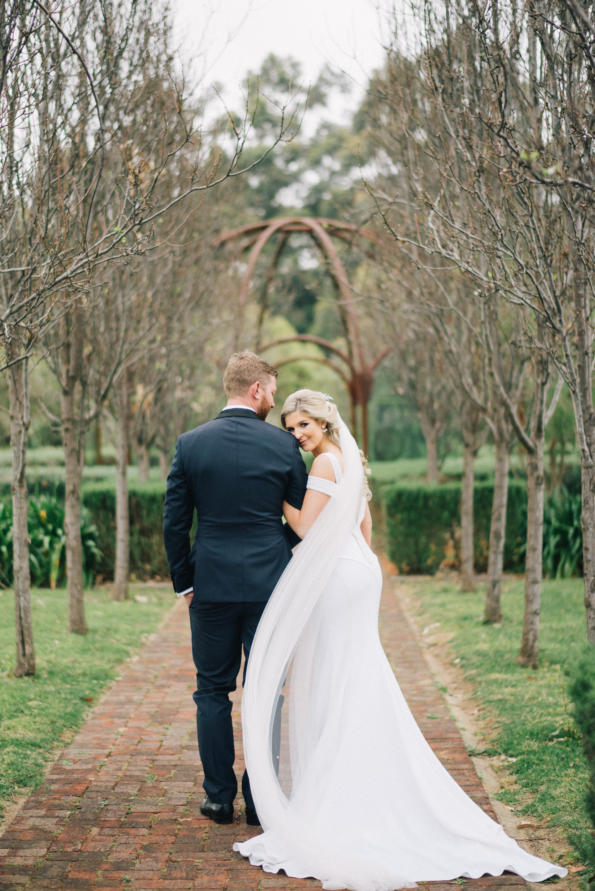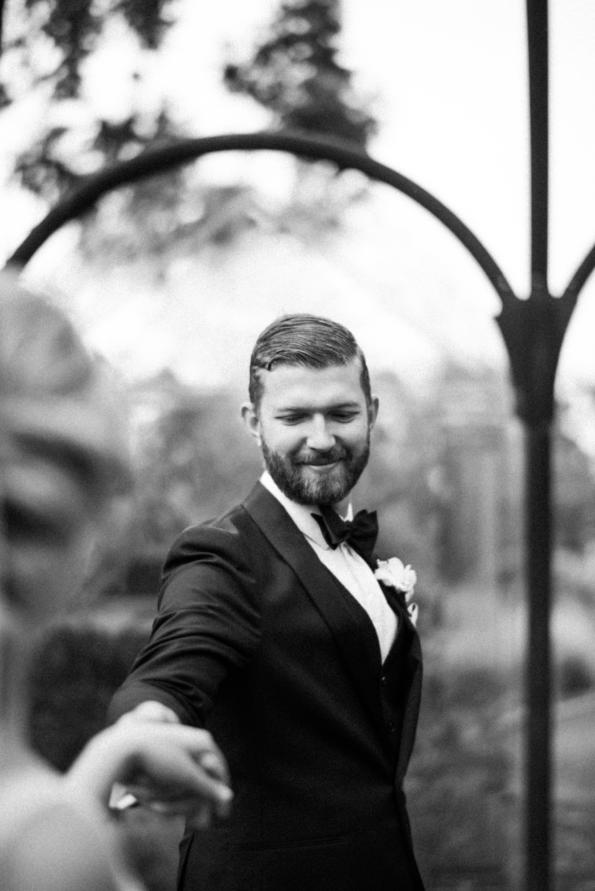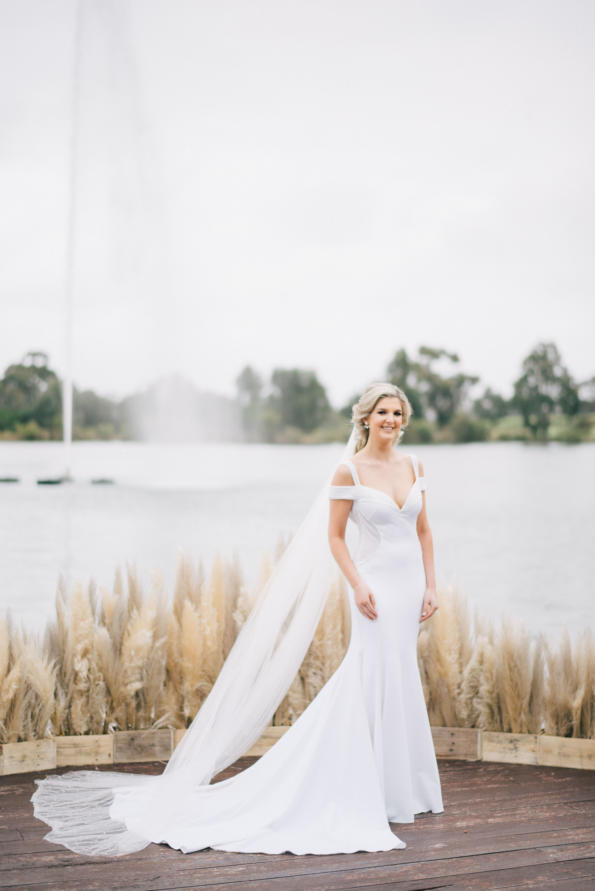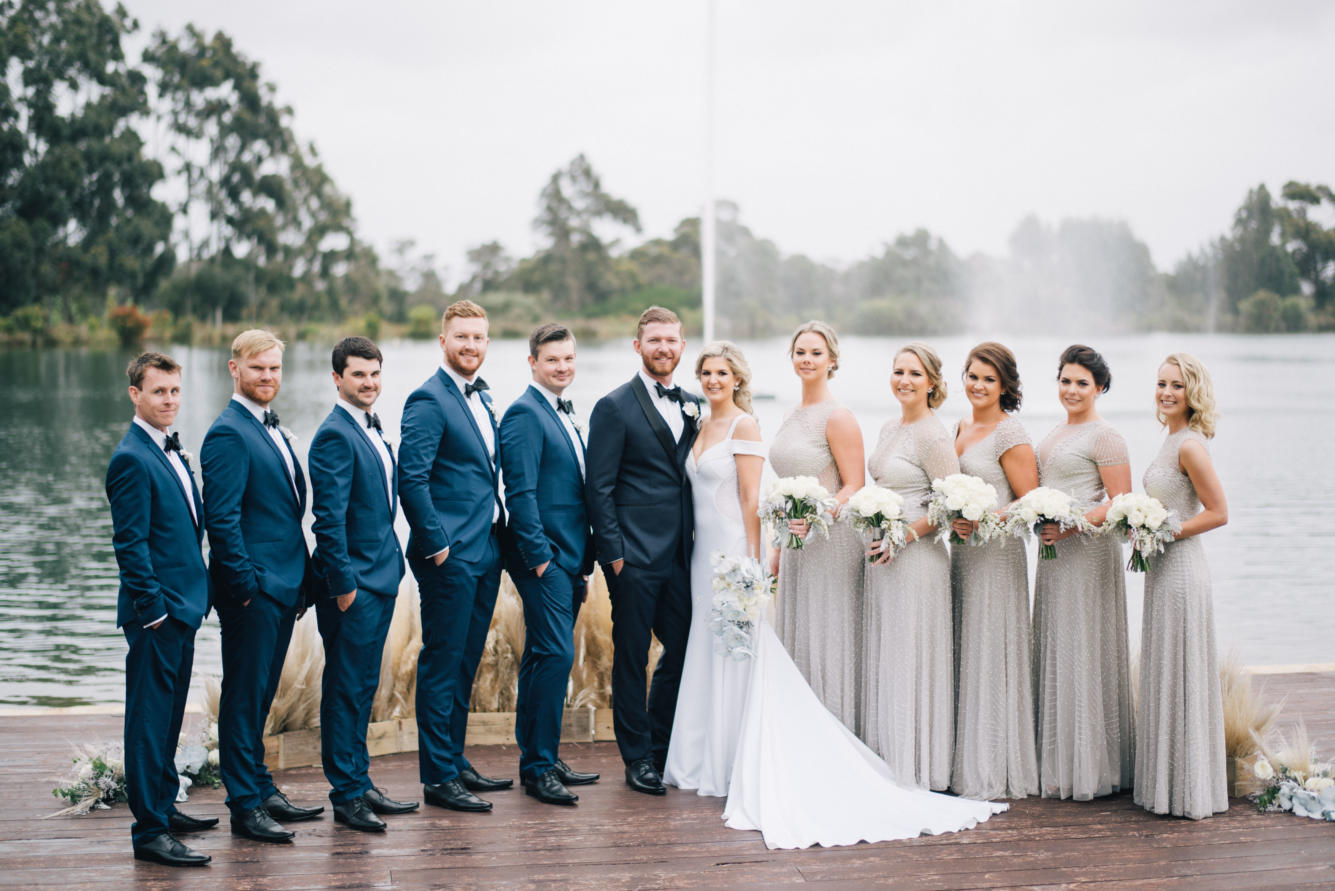 Absence makes the heart grow fonder, they say, and Jonté shares that the long-distance relationship had in fact cemented their love and affection for each other.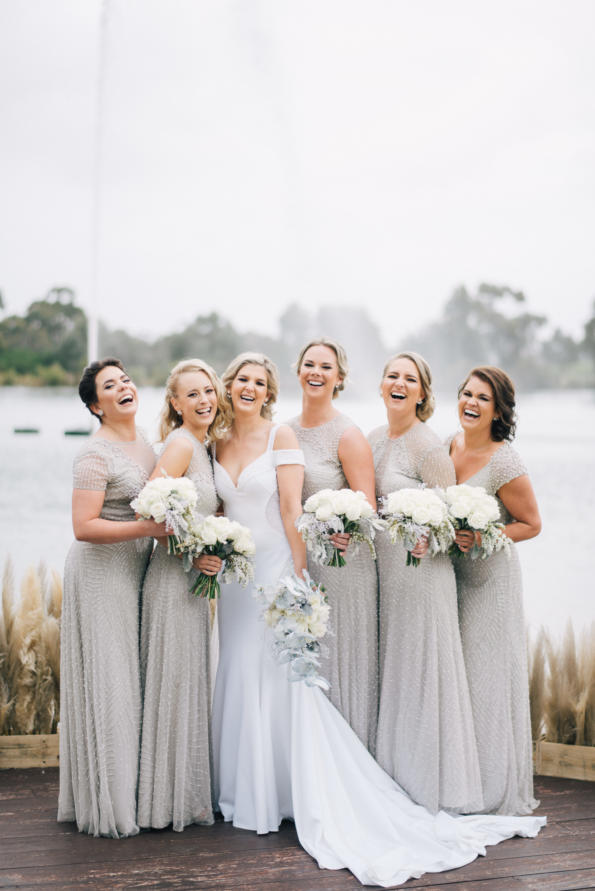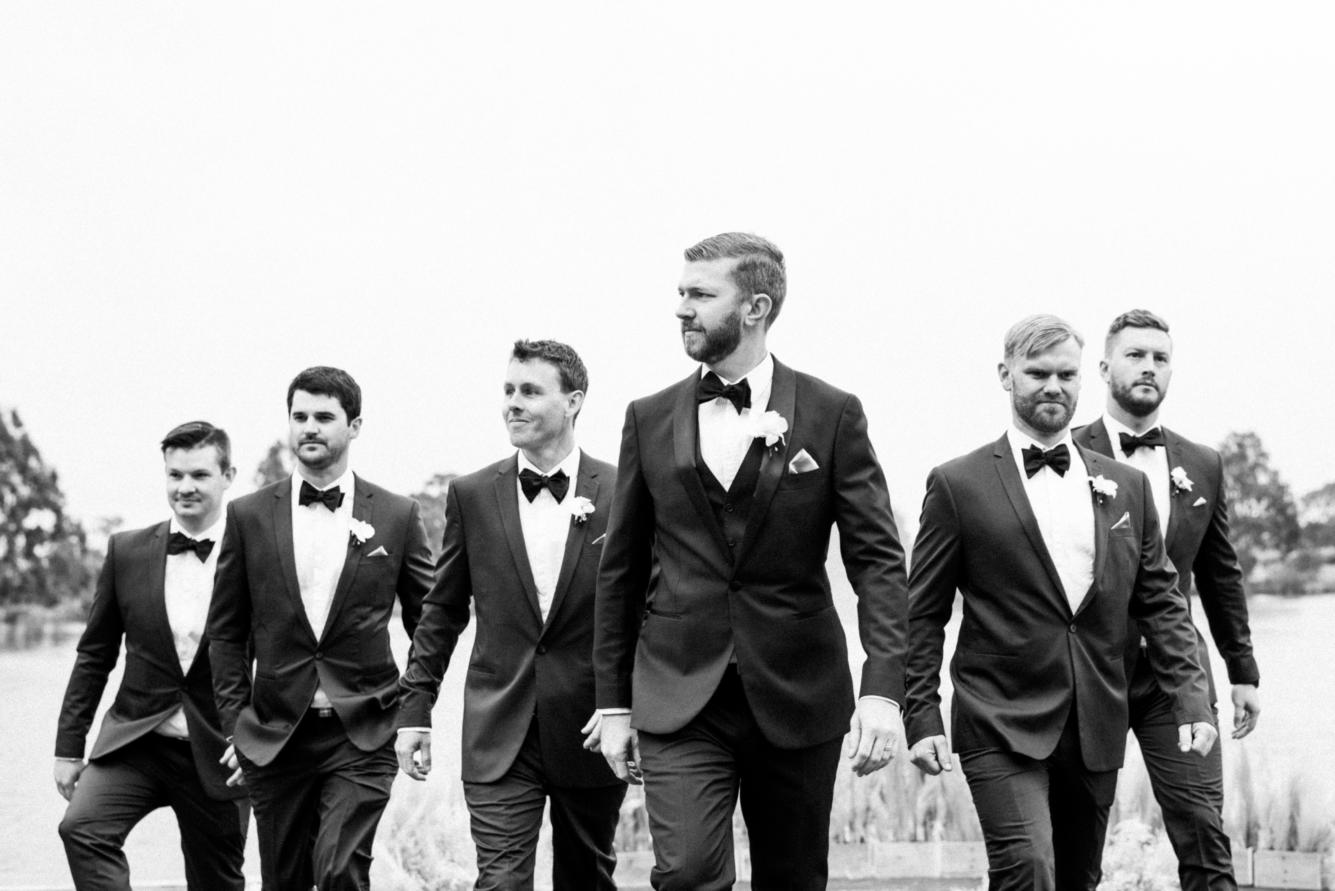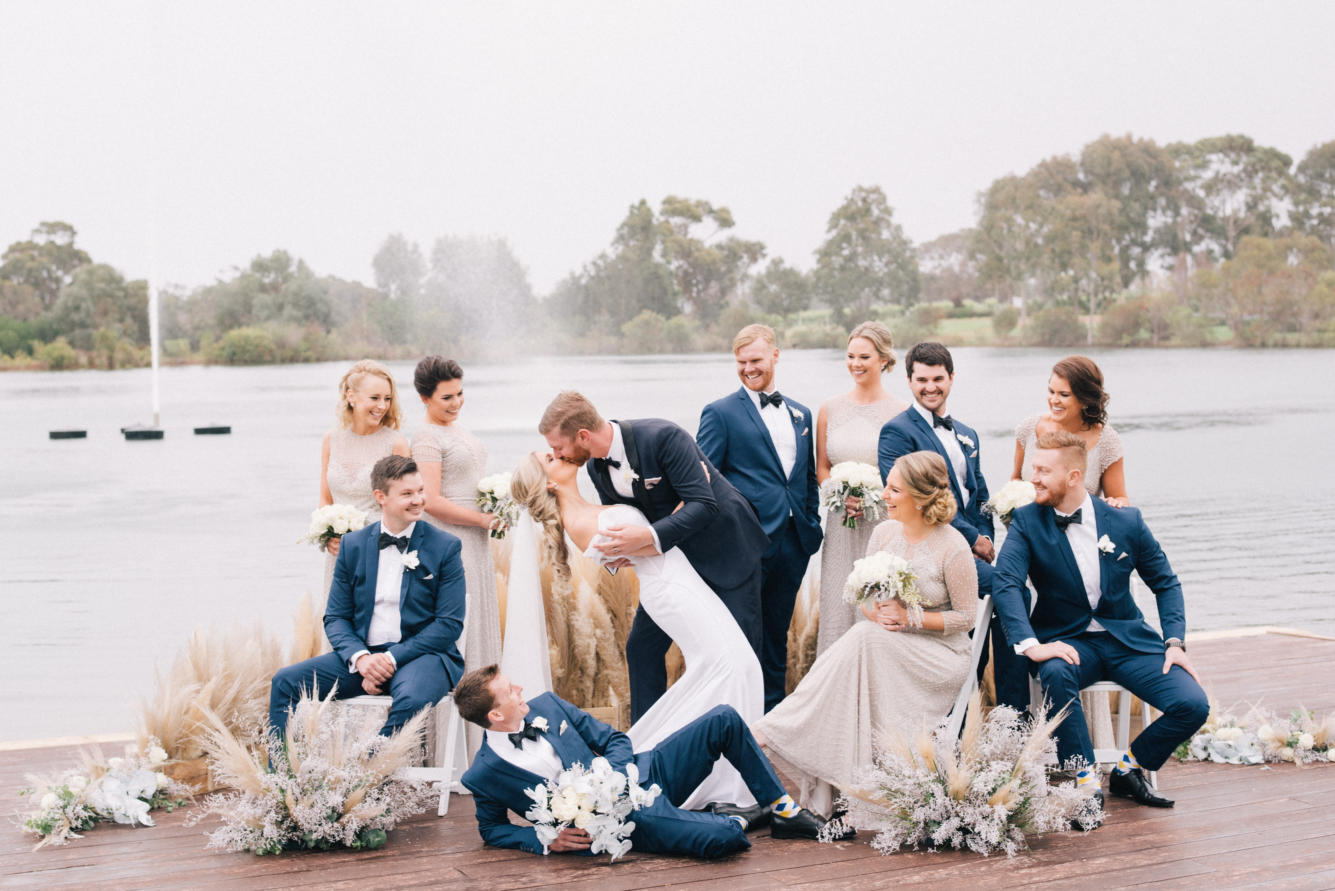 Four years later, Dave proposed to her at her favourite Sunset Beach Picnic spot. Jonté's answer, of course, was a resounding "Yes!". It was a long-distance two-year engagement as the couple never took their eyes off their career. But this time, they had a wedding to plan as well.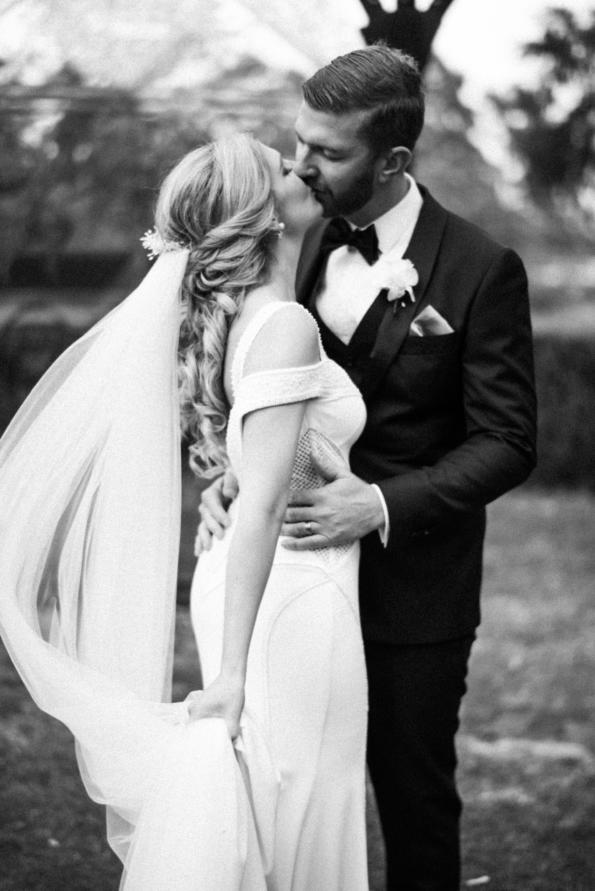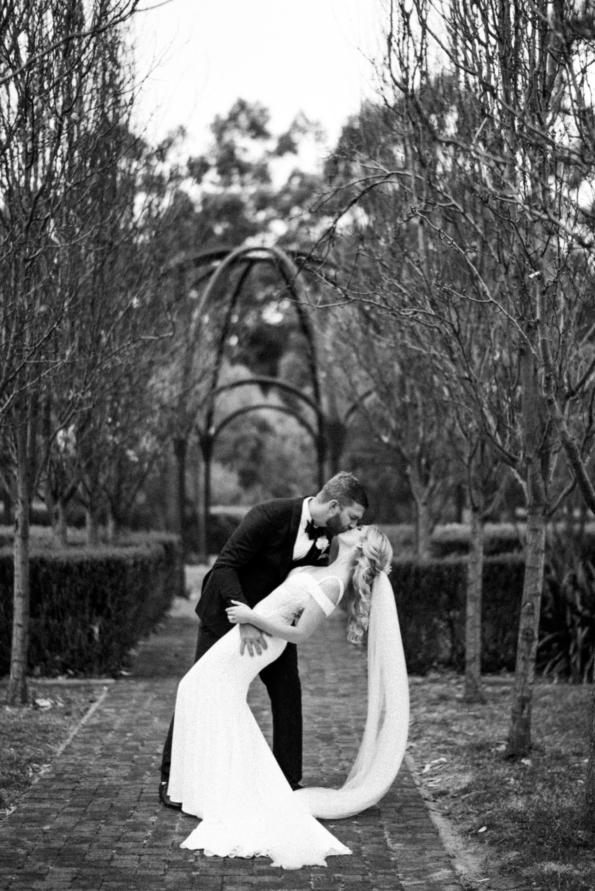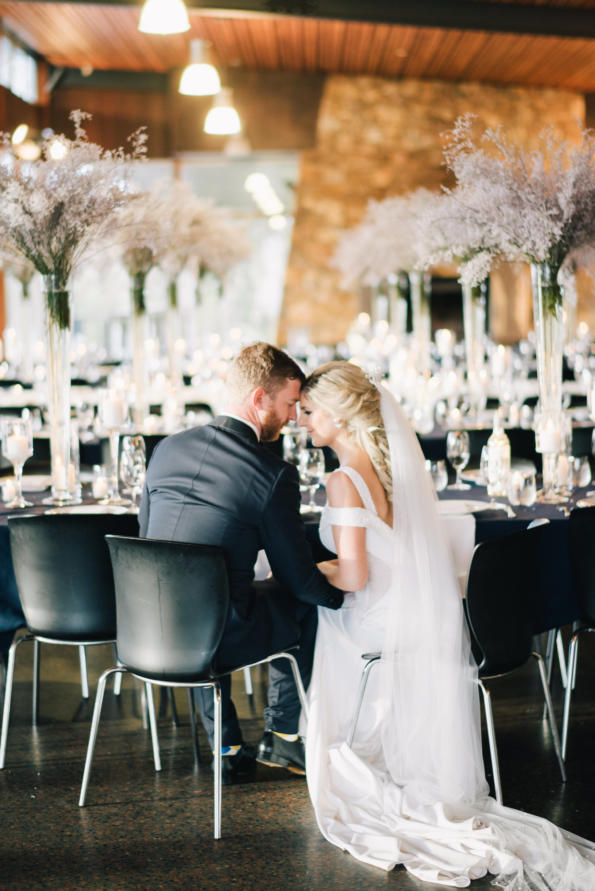 This proved to be a bit of a challenge as the Telstra Perth Fashion Festival was around the corner. Jonté had to draw-up to showcase a 20-look collection for the Jonté Designs Runway. However, with a little bit of task delegation and a lot of together-time, the dream wedding was not impossible.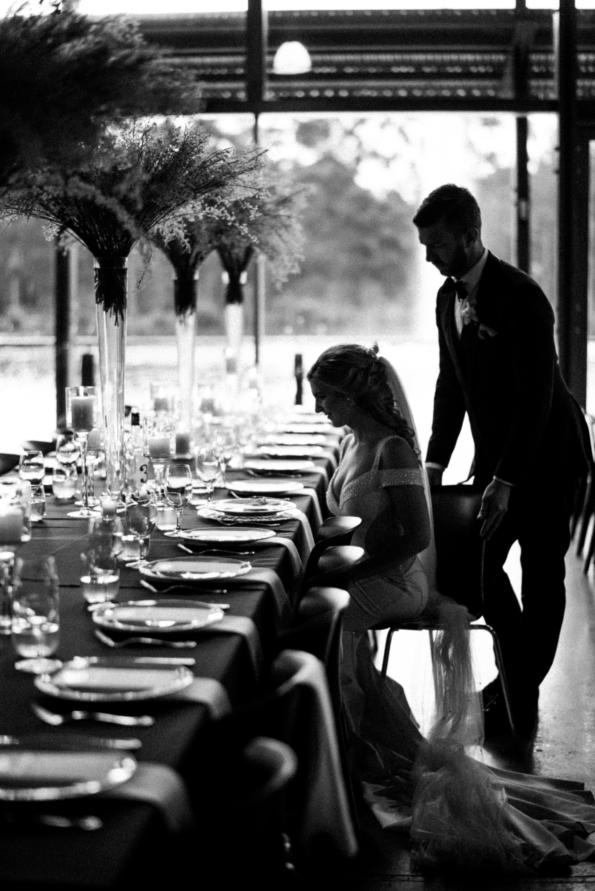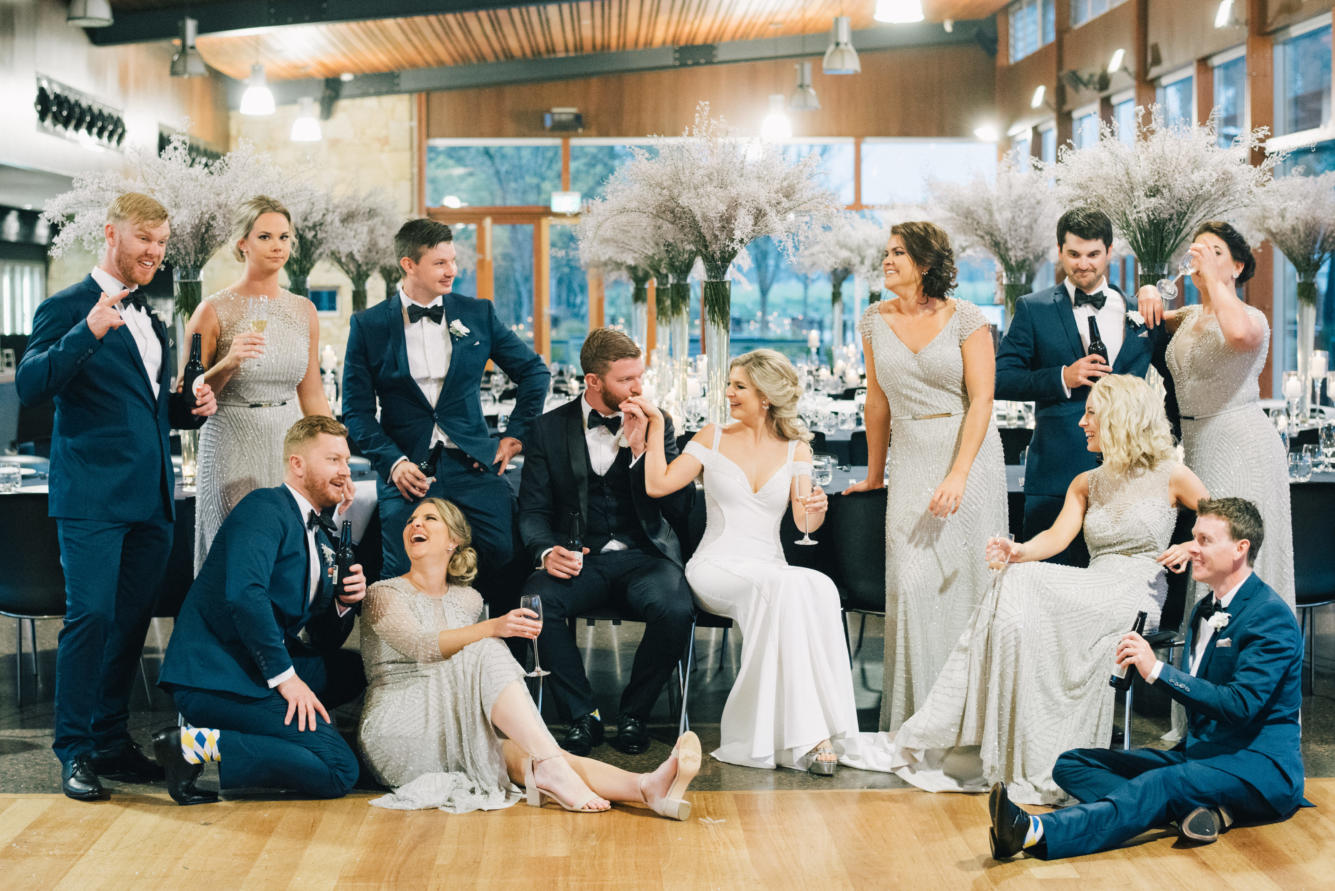 Given her profession – Jonté Pike is the Creative Director of Jonté Design Studios – it comes as no surprise that she designed her wedding gown, veil, and reception gown. Her five bridesmaids wore her designs, as well as the dressing gowns for the morning of the wedding. Jonté also customised the gowns for the mothers of the bride and groom and the sisters-in-laws'.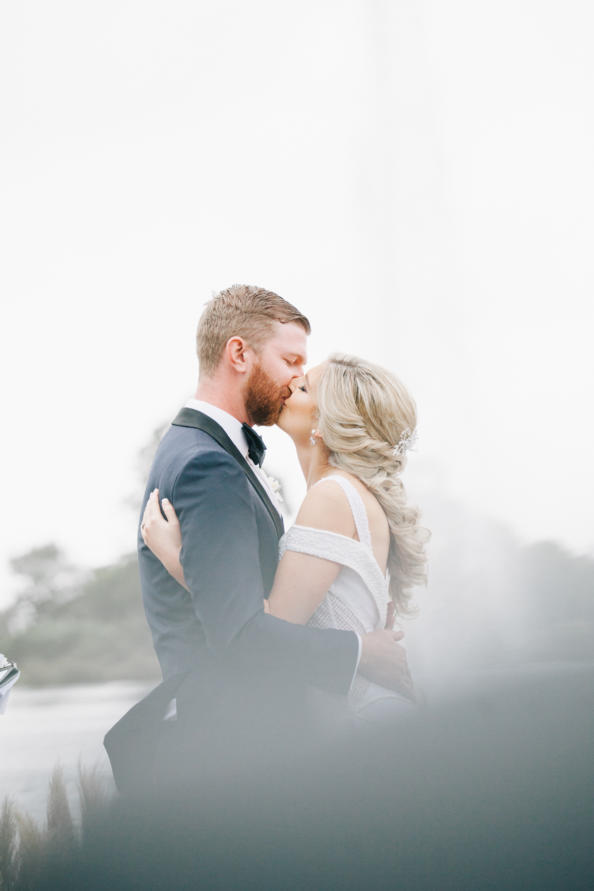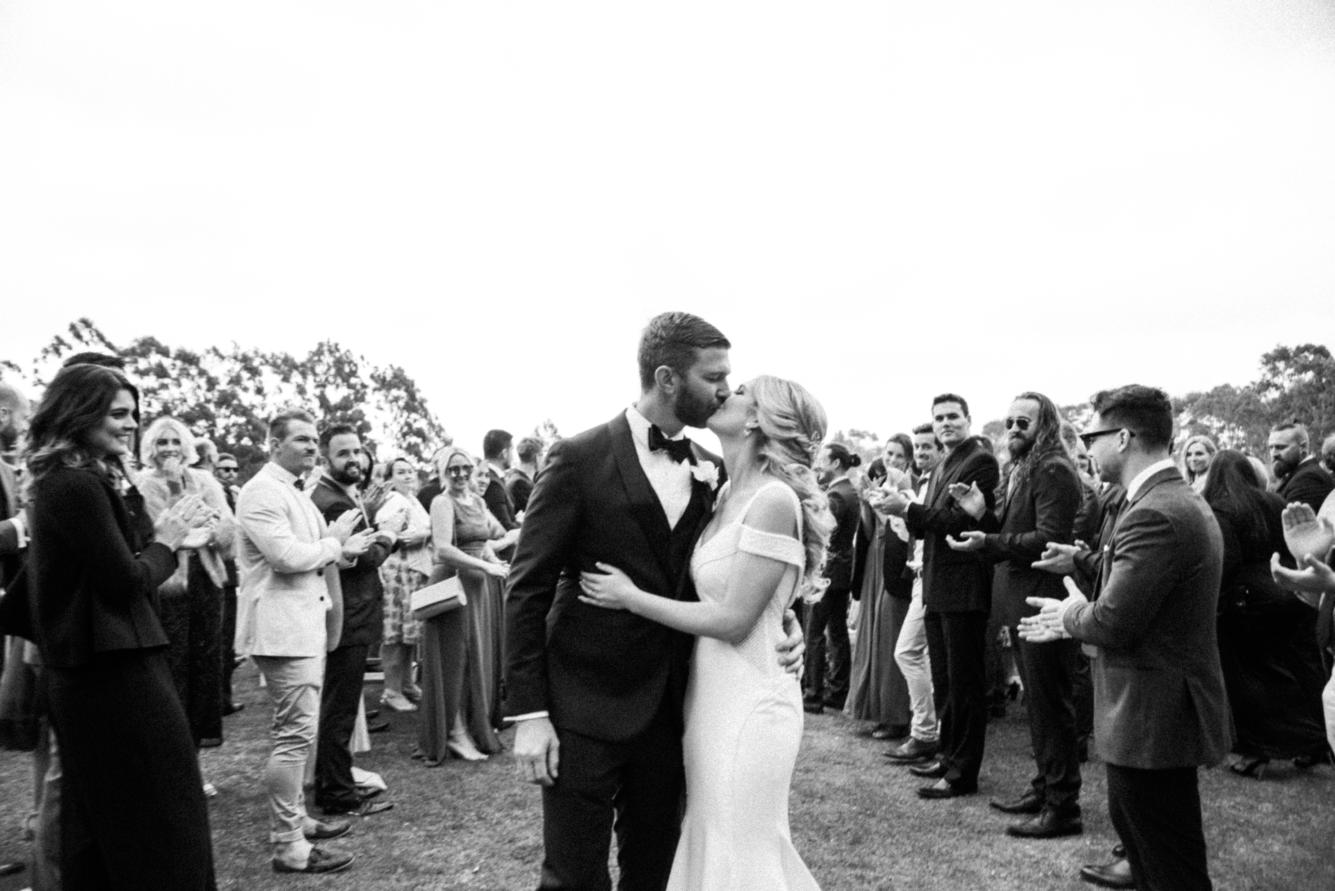 "My custom made contemporary Jonté Wedding Gown is encrusted with over 6,000 Swarovski crystals and 5,000 Pearls which were hand sewn onto the Italian fabric. The vision for my wedding gown was epitomized by effortless glamour, which had a traditional feel yet still very contemporary," Jonté said, adding that the focus was on creating elongating, flattering lines.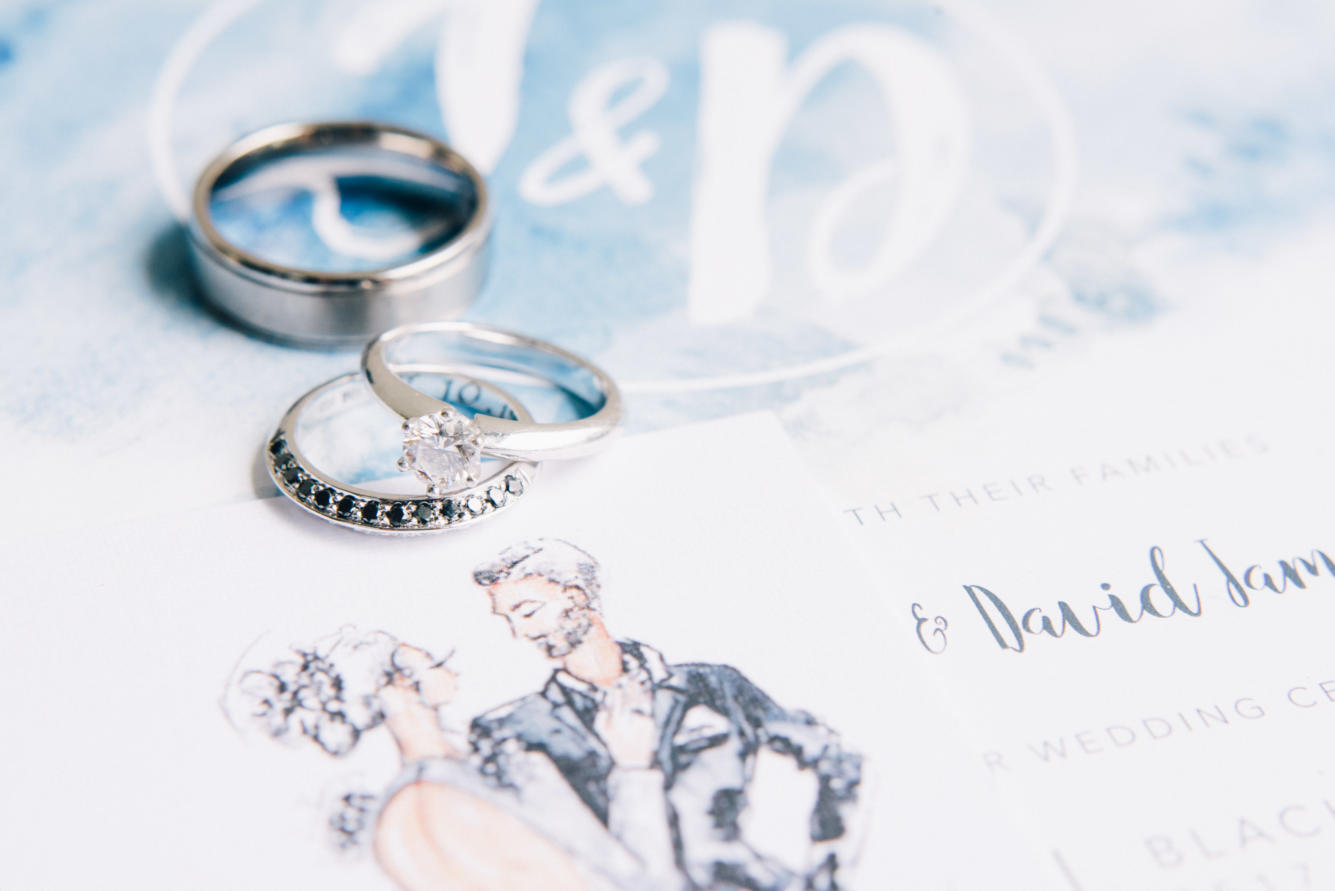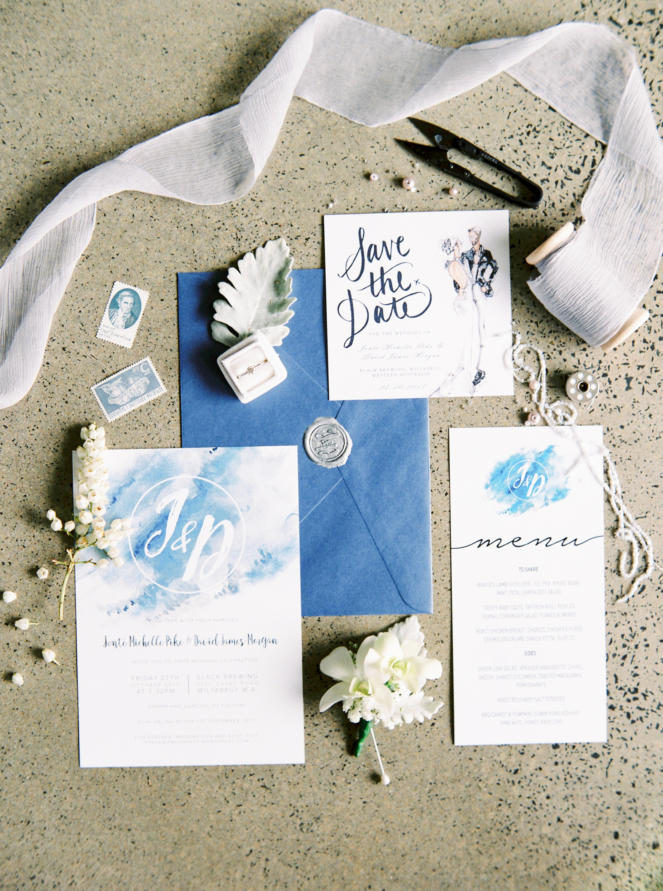 "A stunning Jonté Swarovski Pearl adorned church length veil completed the bridal look and was teamed with a custom Reny Kestel Head piece also encrusted with Swarovski Crystals and Pearls.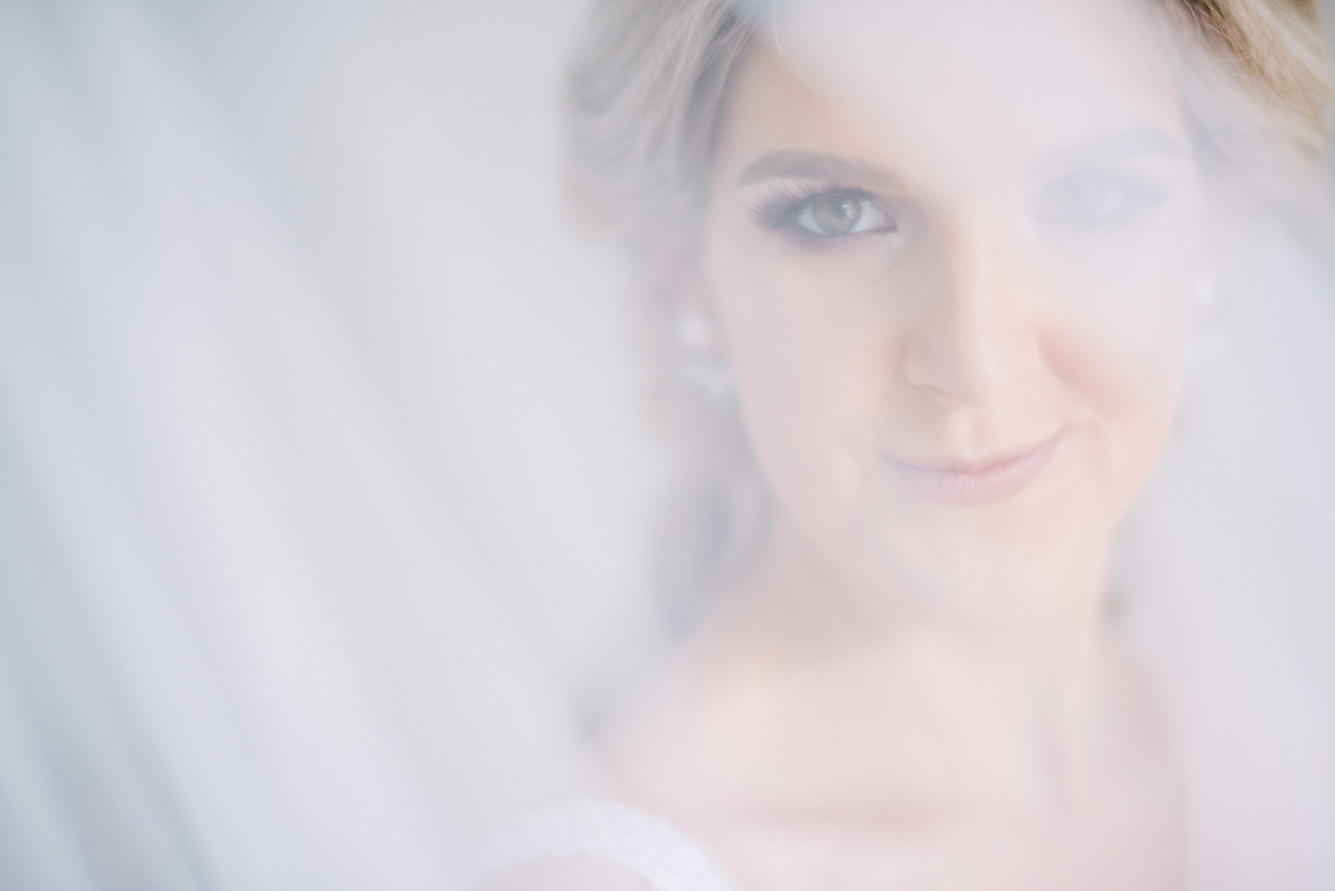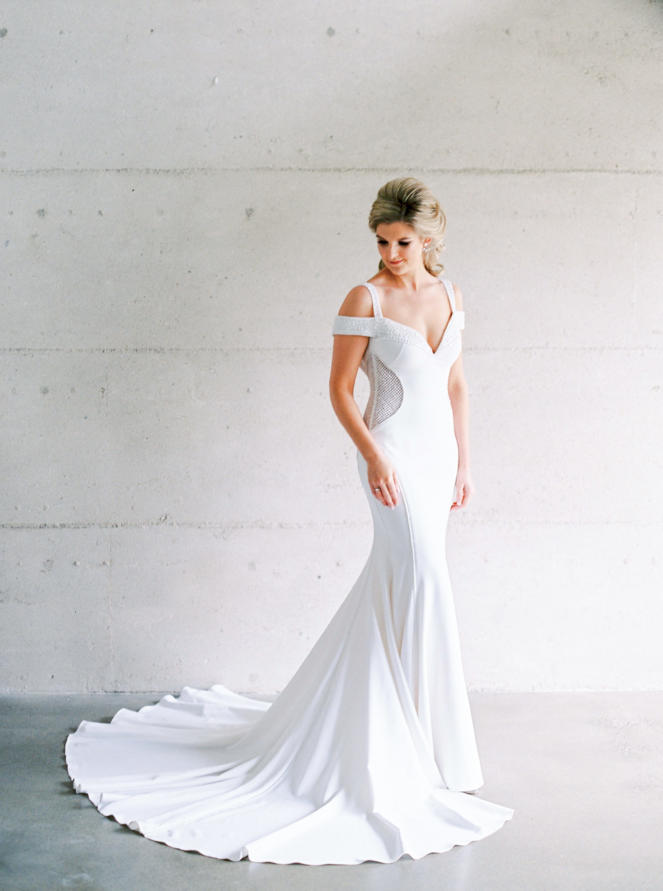 "I surprised my guests with a second wedding gown for our first dance. I designed this dress to suit my playful, energetic and creative personality. This was the gown to get the party started with all my loved ones at our reception. It embodied a playful and elegant Gatsby vibe encrusted with long beaded strands all over the gown!" she adds.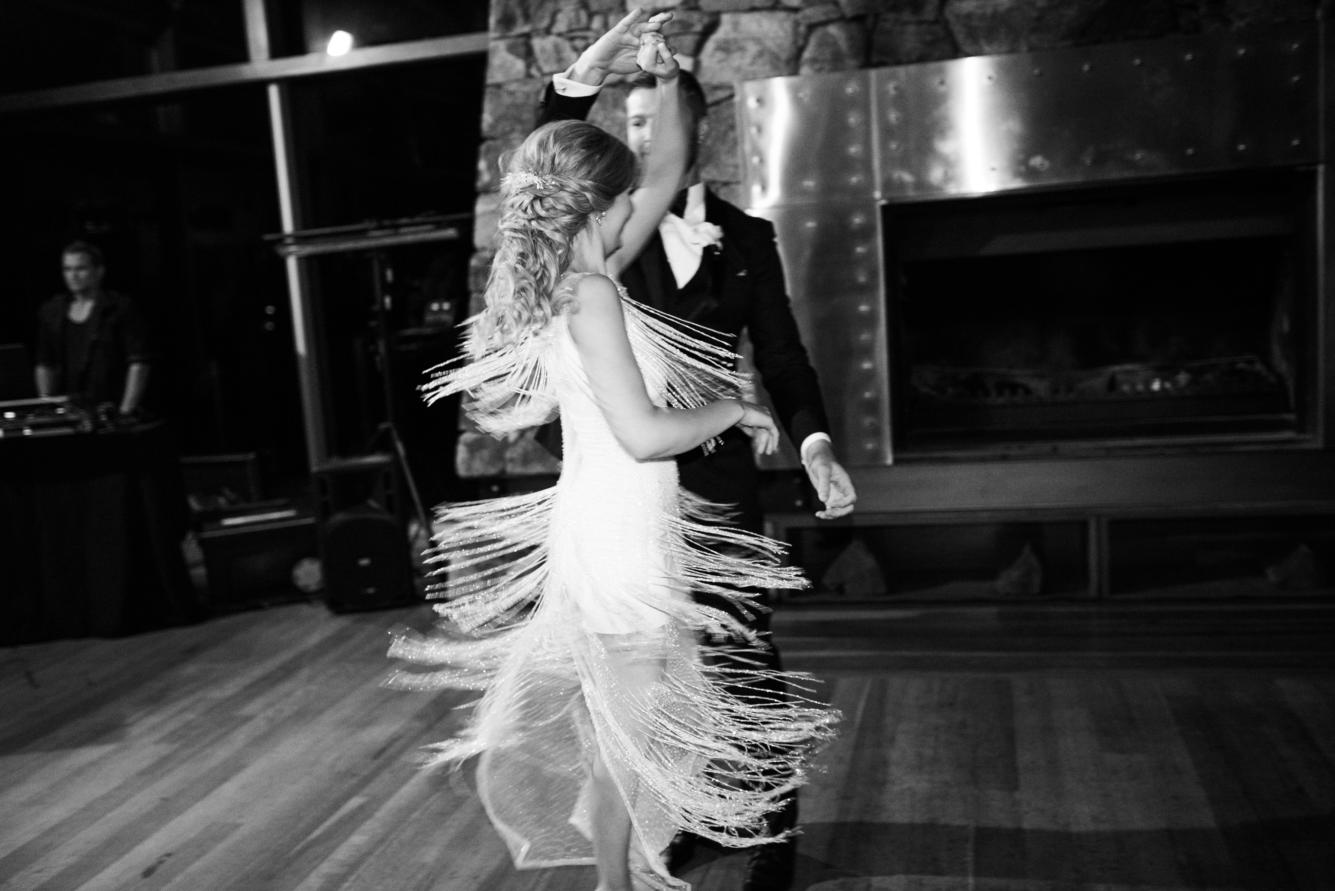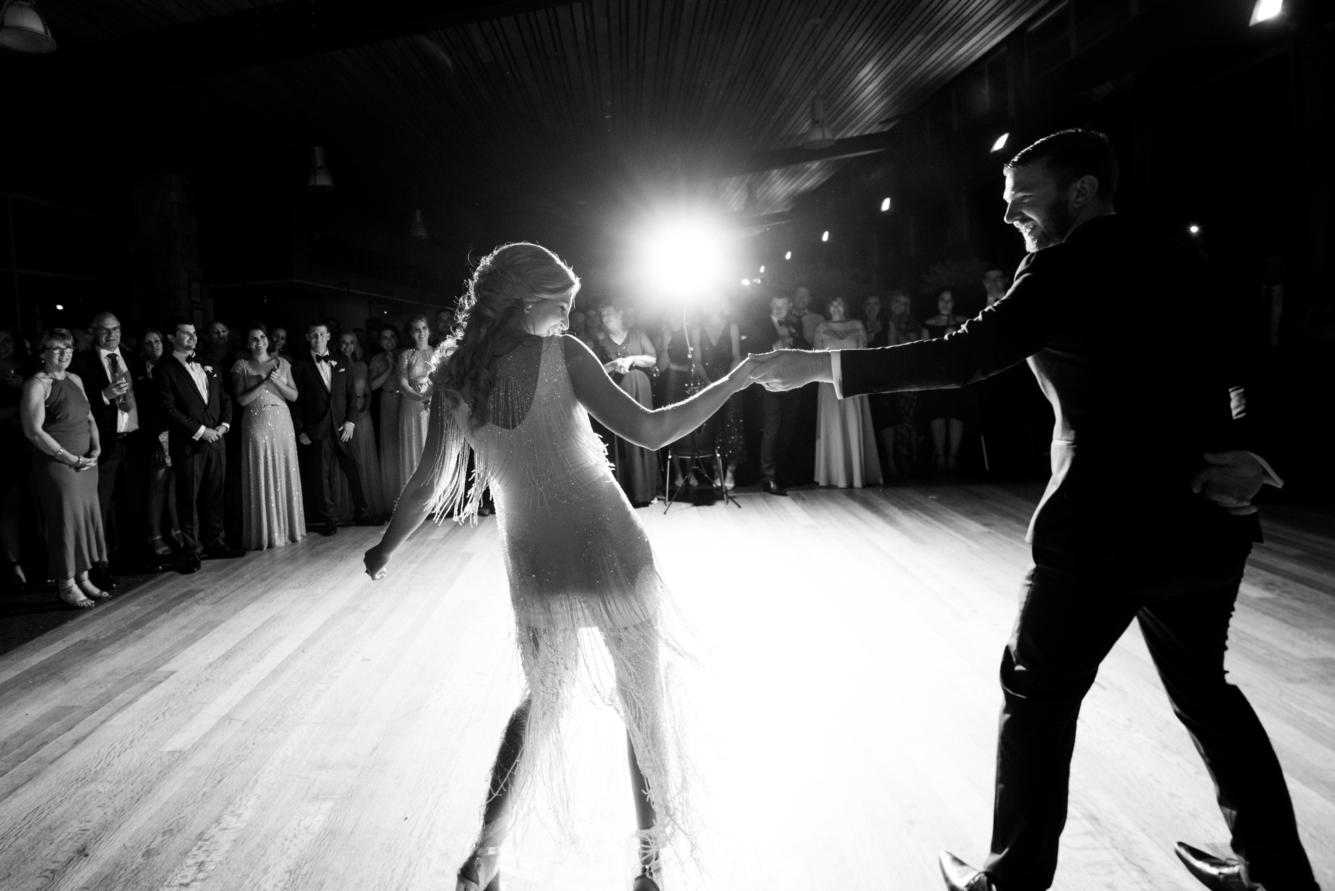 Jonté Designs Studio had been the home for 10 custom gowns, all for the event. This in addition to the custom Jonté Dressing Robes for the bridal party.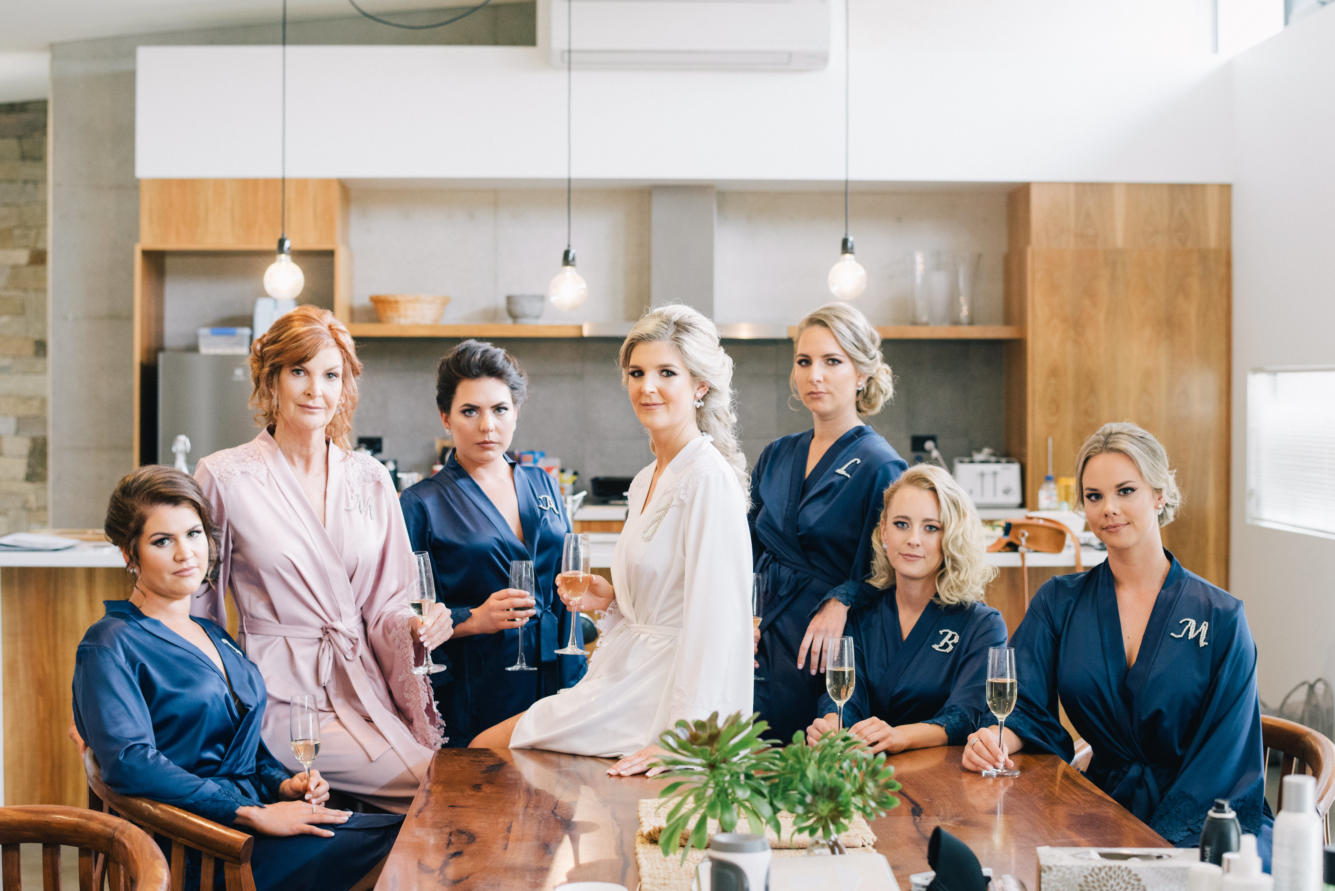 "The bridesmaid gowns were each custom designed to the bridesmaids and were embellished with beading that included pearls and small silver beads. Each style complimented the bridesmaid it was designed for," the talented bride shares.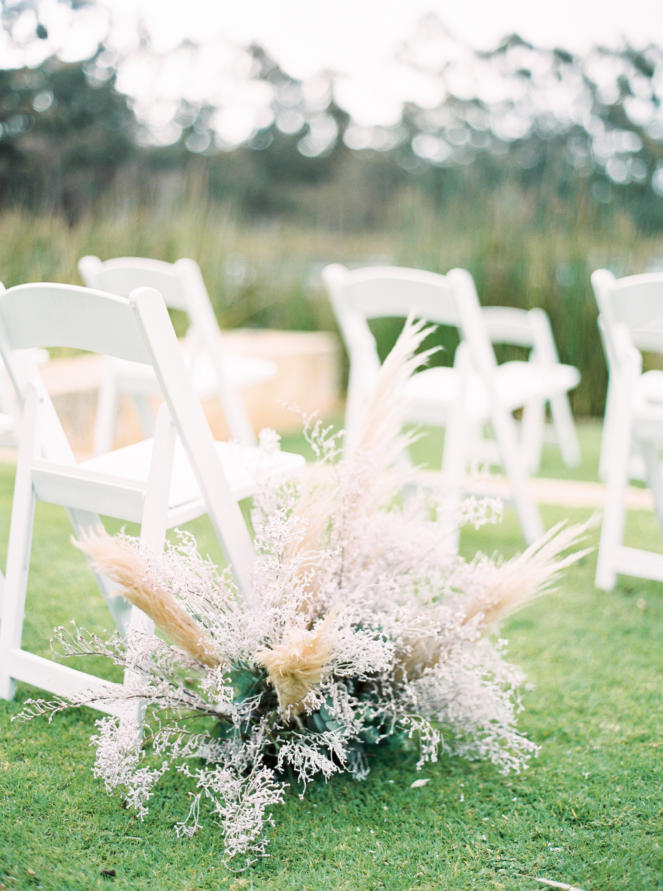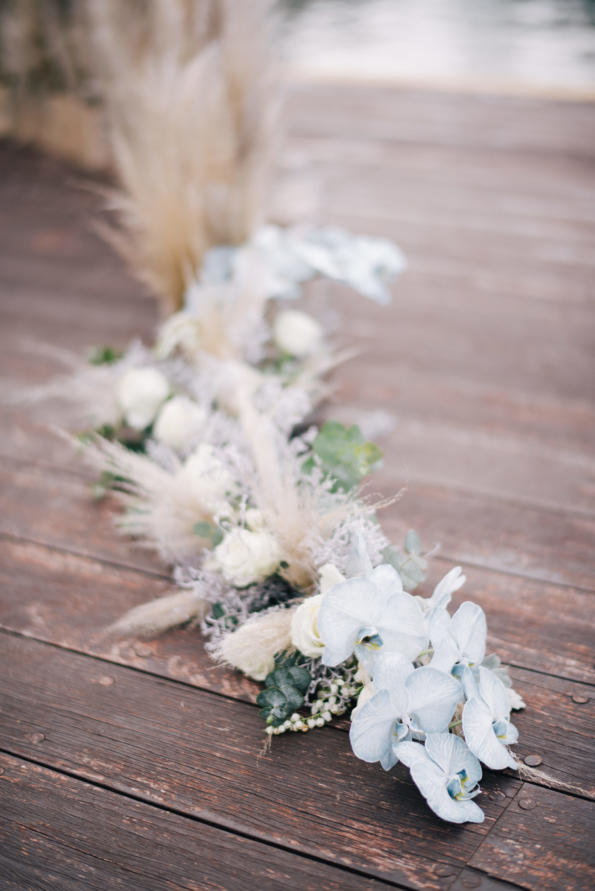 The setting for the big day was contemporary-industrial vibe, fashionable luxury juxtaposed with the South-West Western Australia's scenery. The event was on Black Brewing Co. grounds and beautifully curated architecture.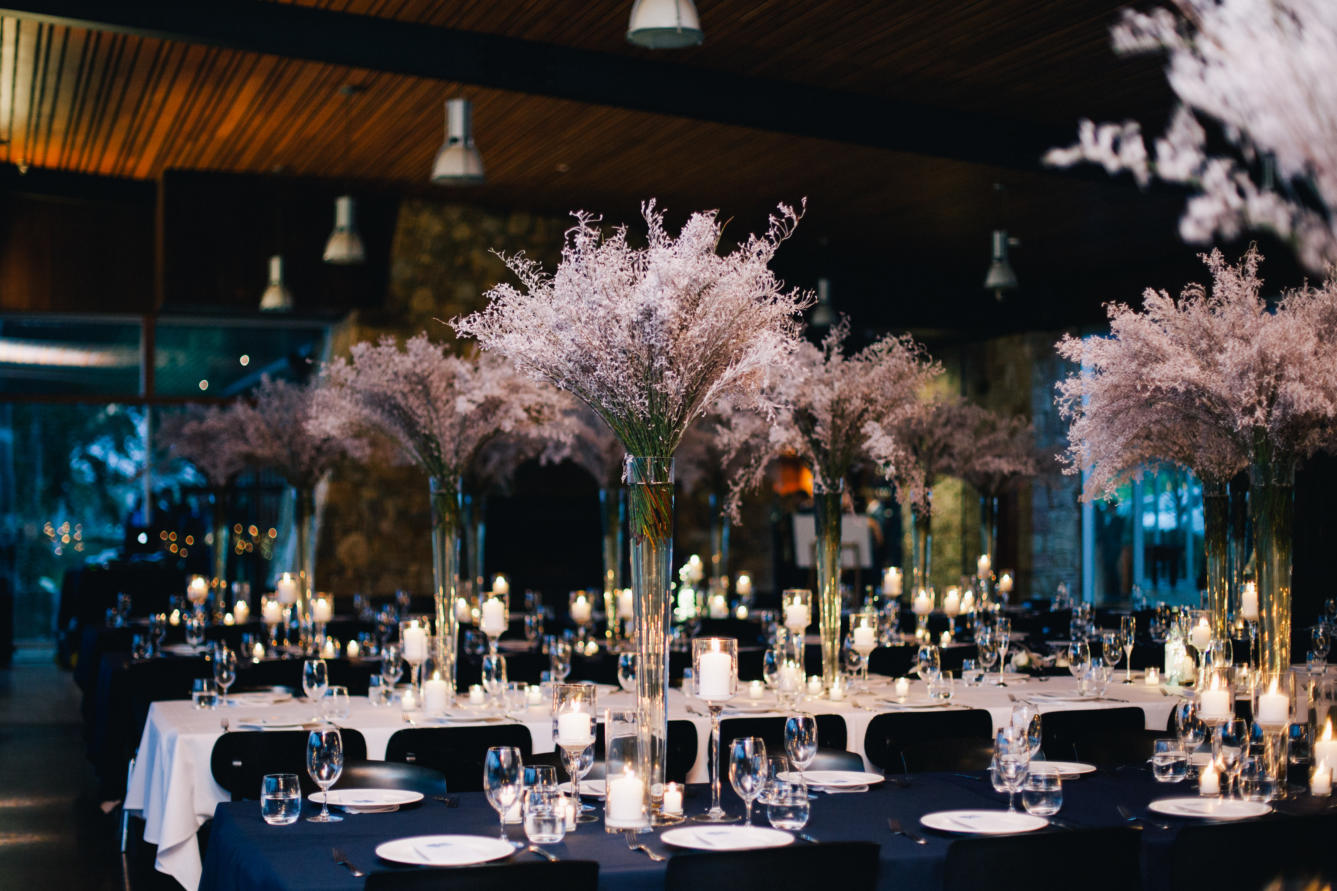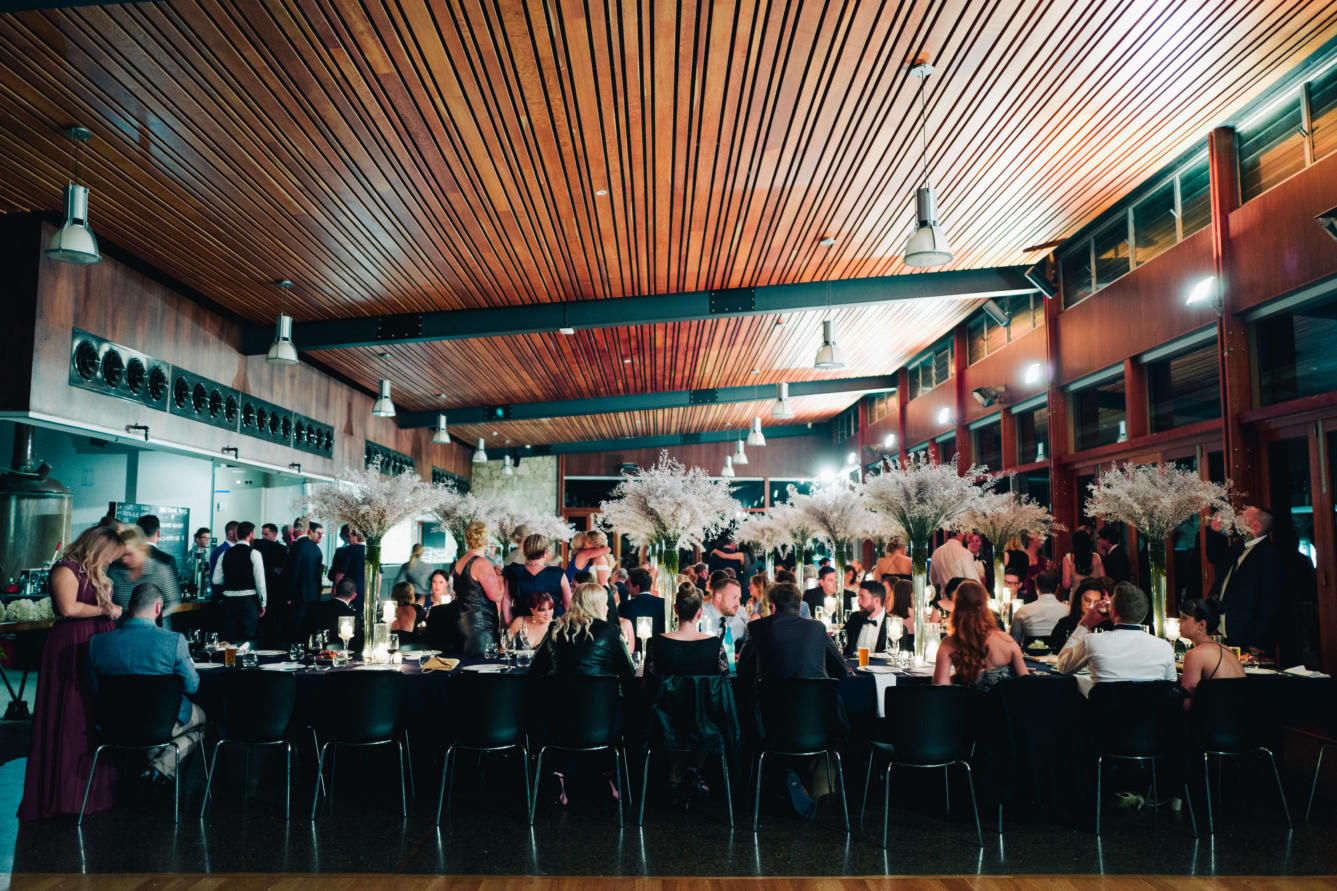 One thing is for certain where the couple's paths are concerned. They are no longer going their separate ways. "With over six years by each other's sides and now both living in Perth we can continue our journey together," Jonté concludes.
Photography – Ben Yew Photography
Florist & Stylist – FlowerTalk
Venue – Black Brewing Co.
Makeup – Taylah Jackson Makeup Artistry
Hair – Vignette Art Of Hair
Bridal Shoes – Elle et Lui Boutique – Egidio Alves Luxury Shoes
Rings – Raymond May Jewellers
Bridal Jewellery – Tania Claire Australia
Bridal Headpiece – Reny Kestel Millinery
Bridal Artwork – Michelle Pike Illustration