Famous Thailand wedding photographer, Ekkachai Saelow captures the cutest engagement photos of his subject in microscopic size. A genius in creative wedding photography, under his brand Khontuelek Photography.
Looking through Mr. Saelow work, painstaking process, abundance usage of time and possession of a naturally creative mind must have been the prerequisite for capturing these comedic, entertaining and brilliant wedding photos.
The special effects and props used to create these scenes are creative and highly entertaining, we bet the couple enjoyed the process as much as they love looking at the end product – their adorable, unique engagement photos.
We see the ant-size couple, getting through an adventure of a lifetime in a great big giant world, riding out above Singapore Airlines planes and a top real-life size puppy. The groom being the hero he is, retrieving his lady's 'larger-than-life' diamond engagement ring. And how can one forget having anything Star Wars when it comes to these unique wedding photos. Mr Saelow, the wedding photographer has captured his couple in every scene, story and props imaginable. Just genius!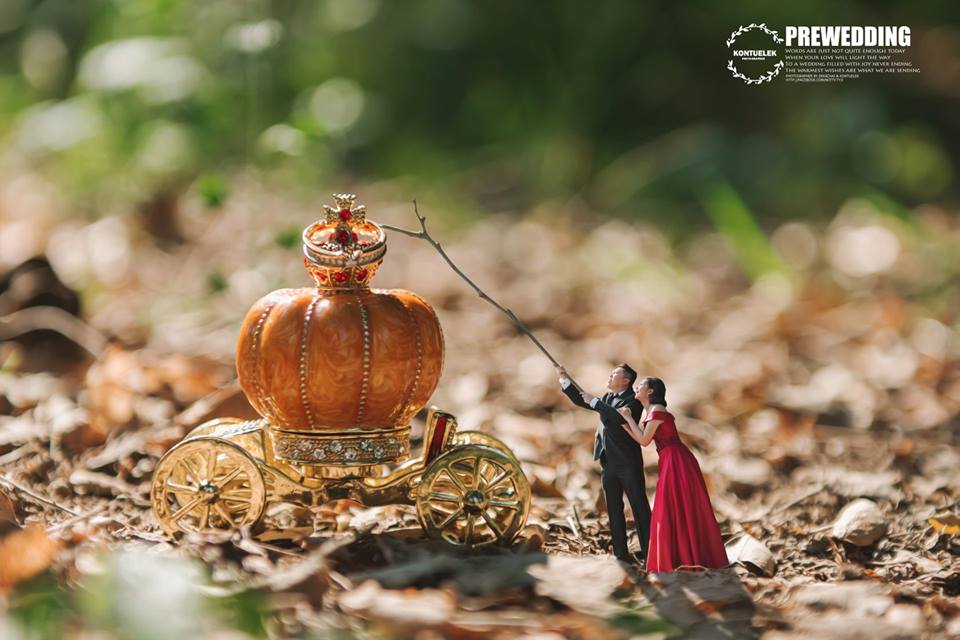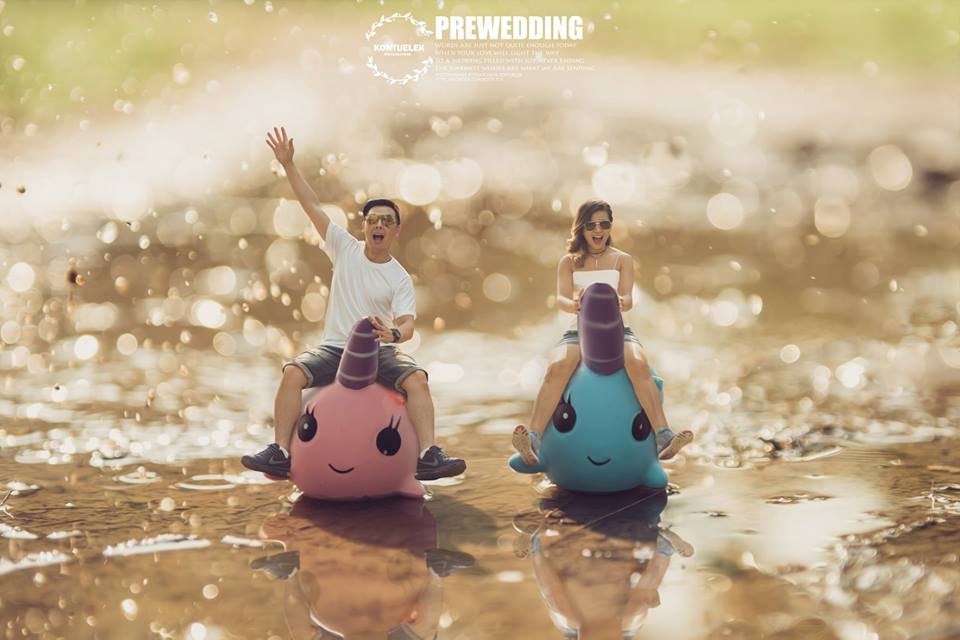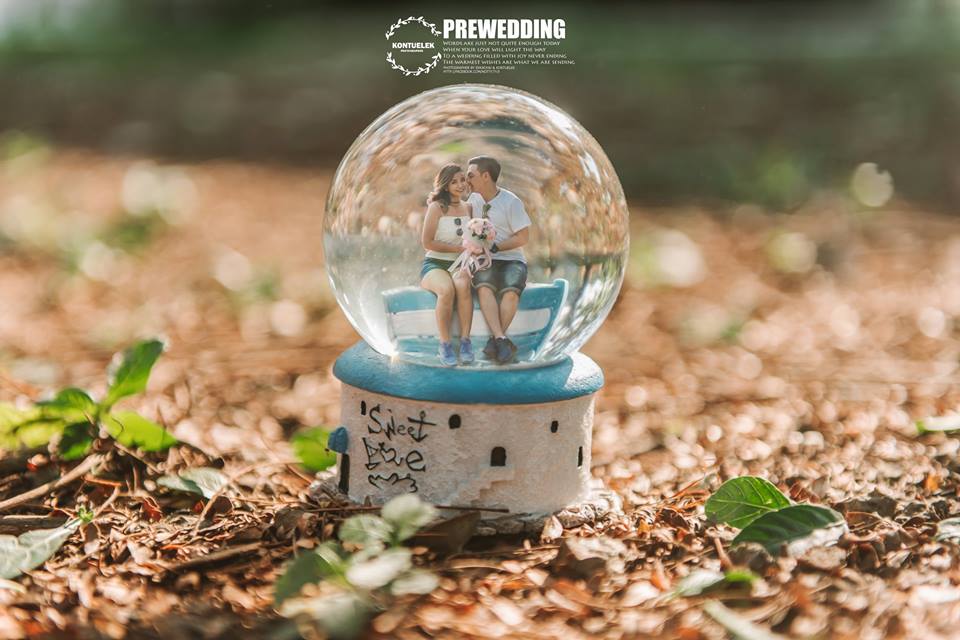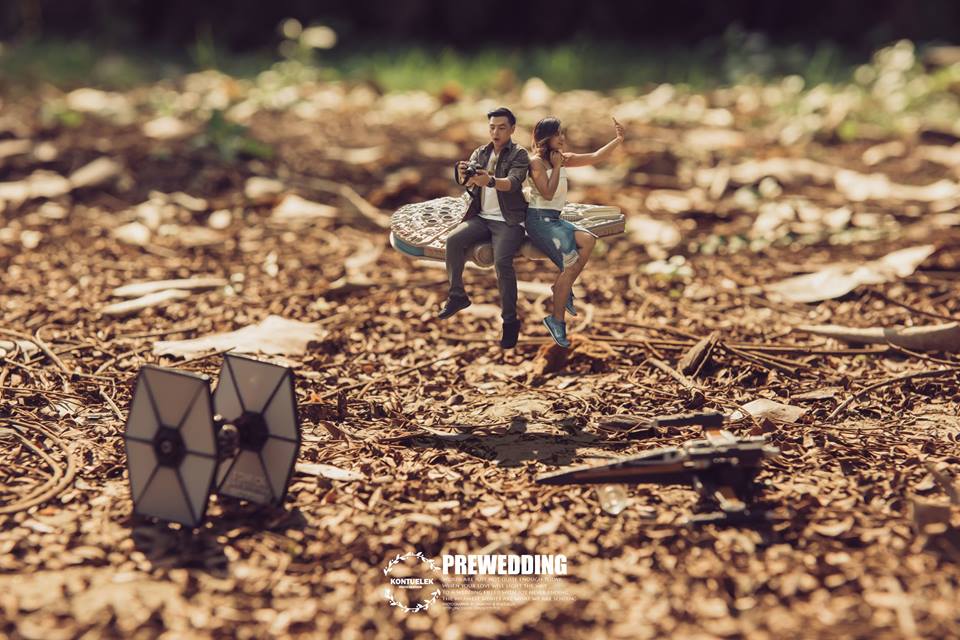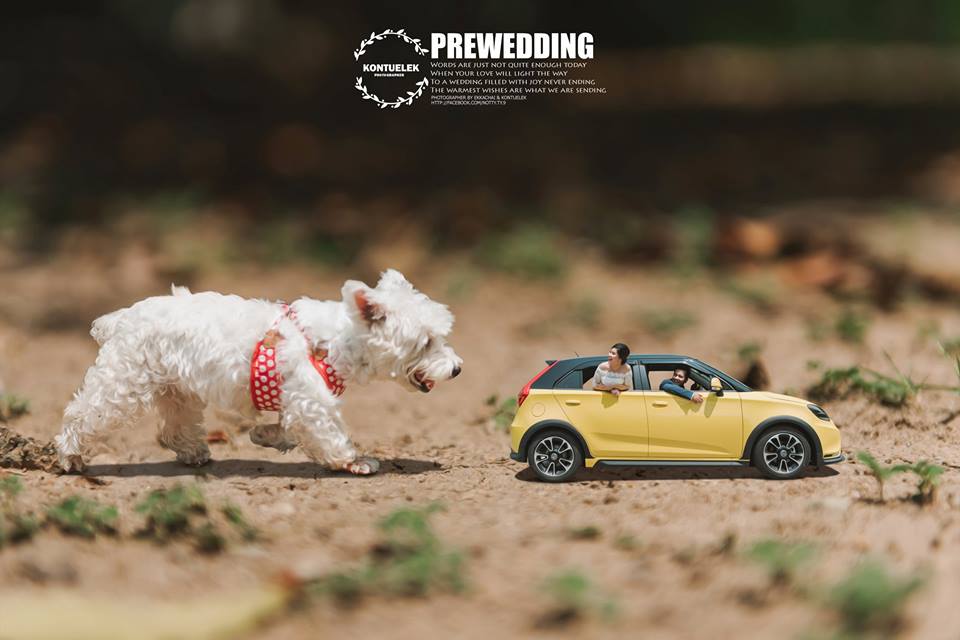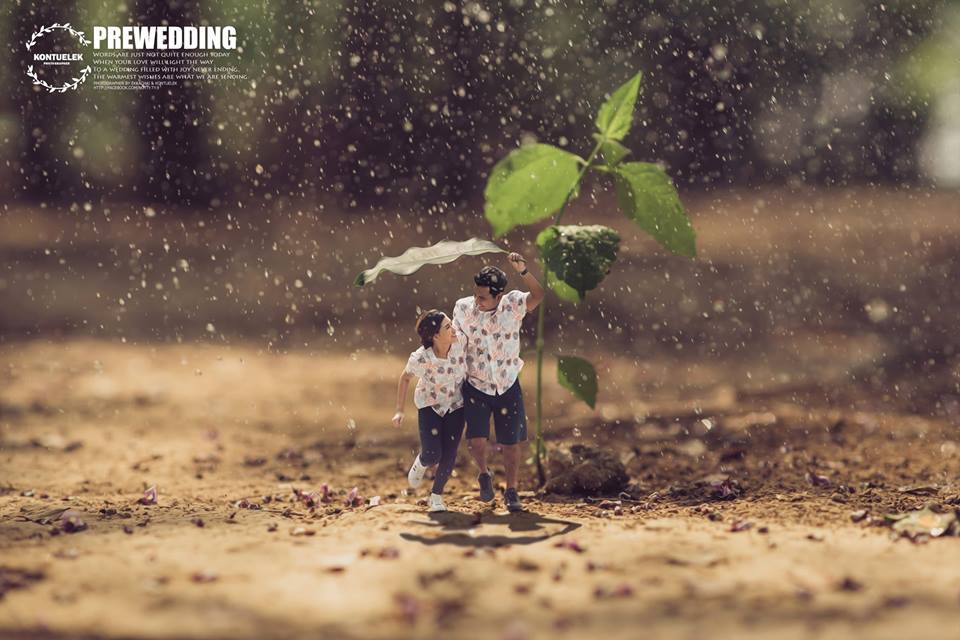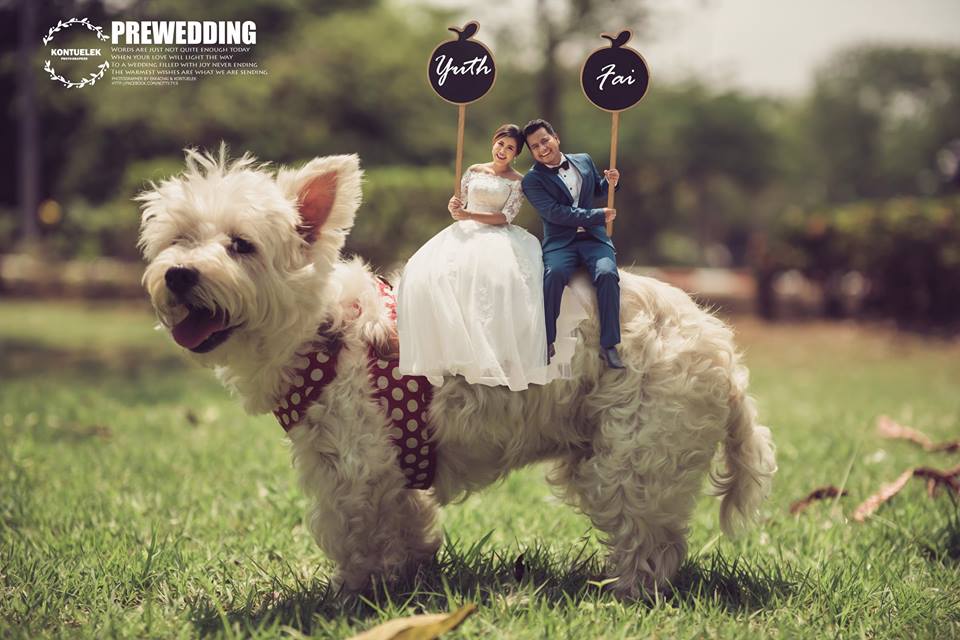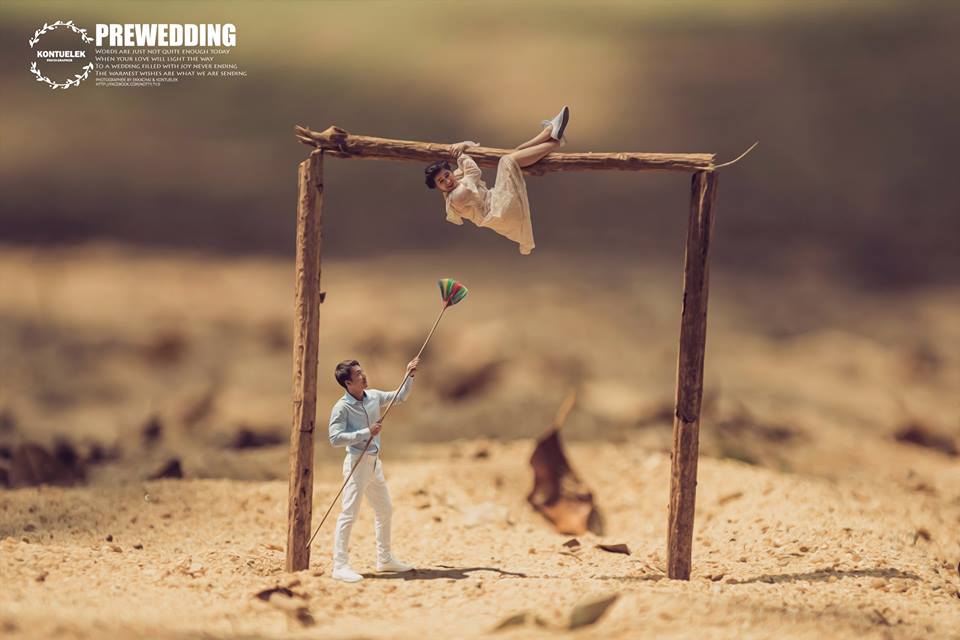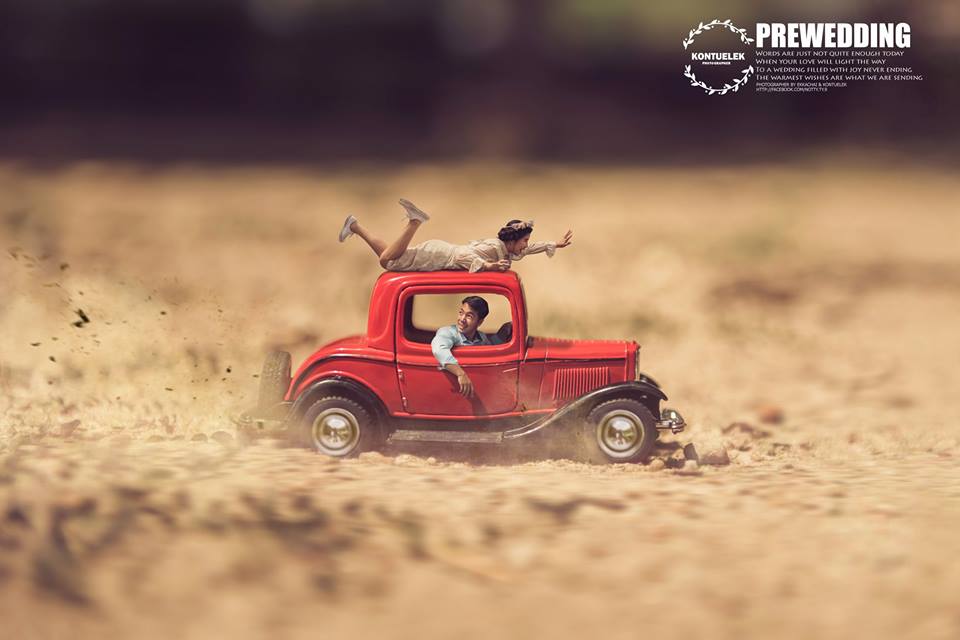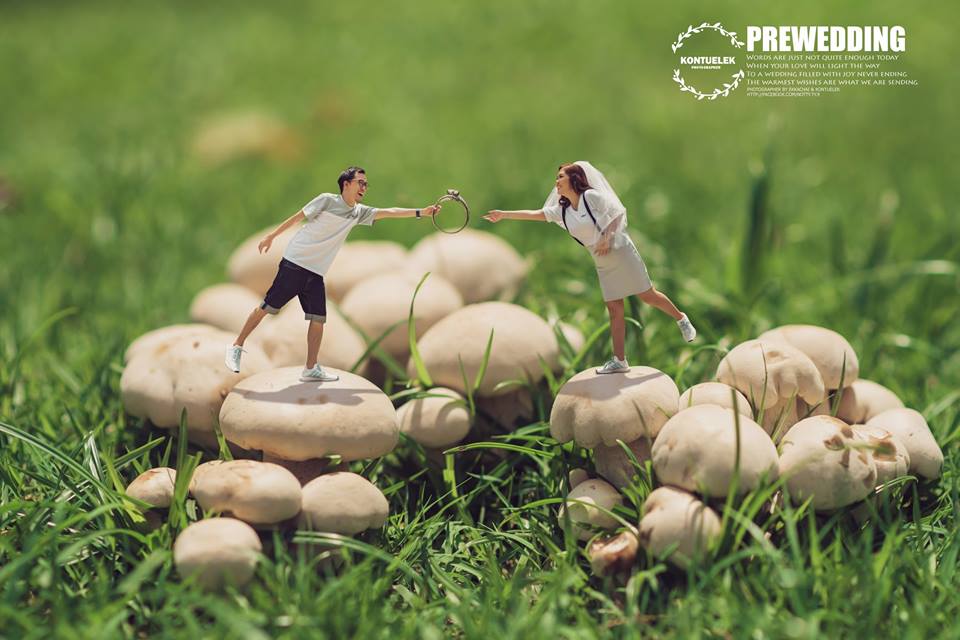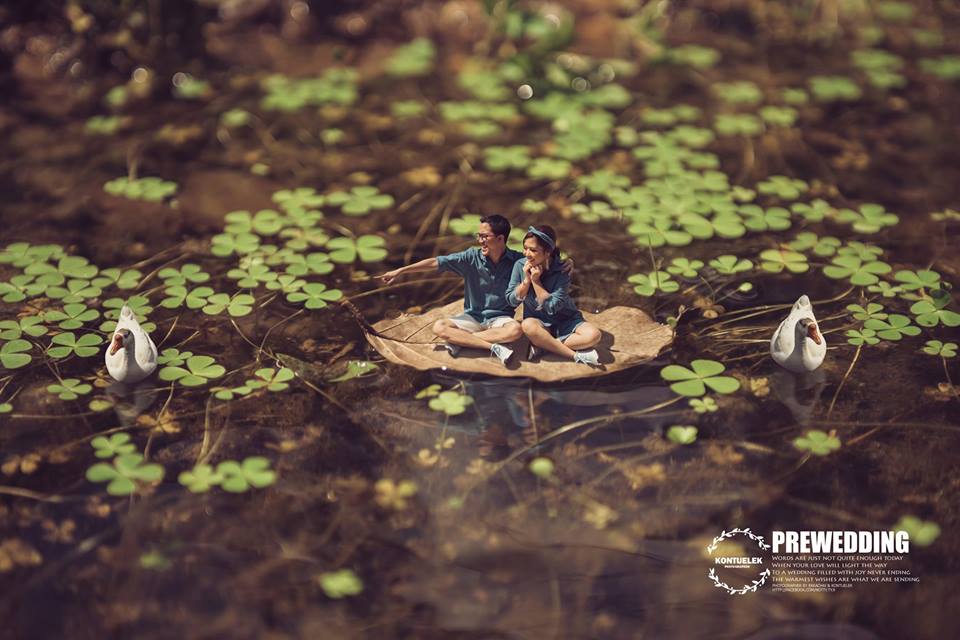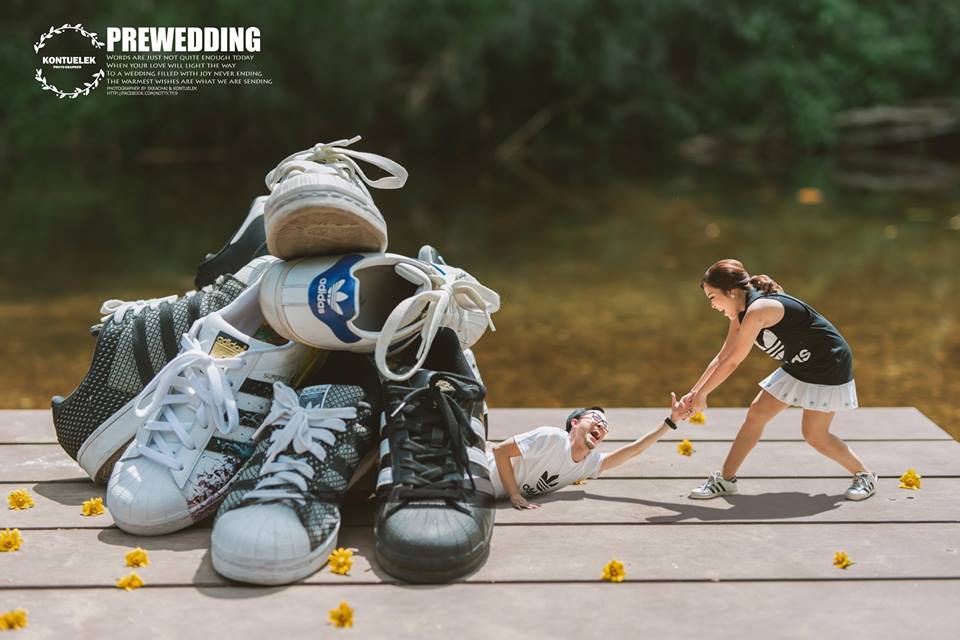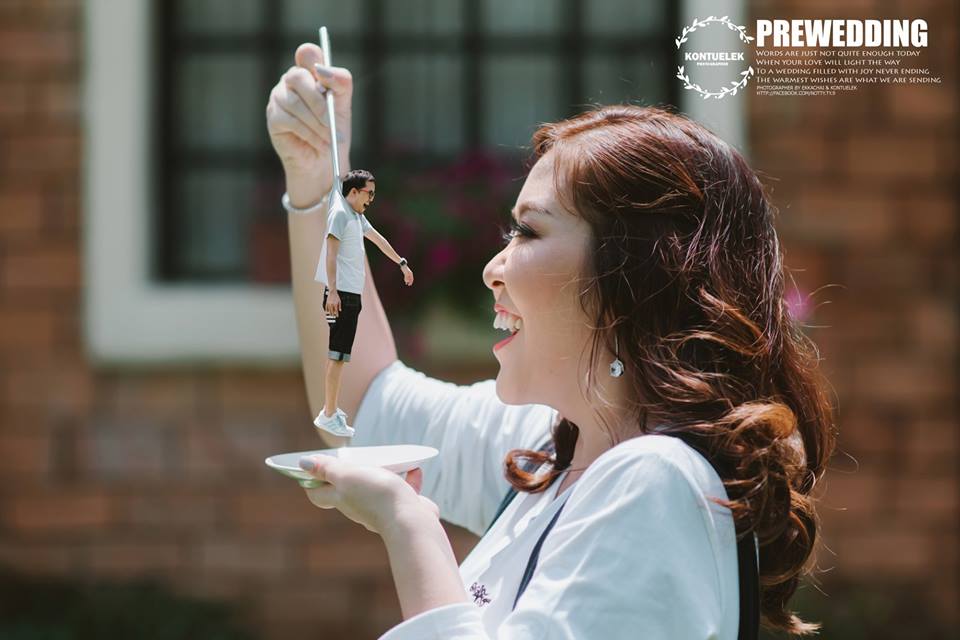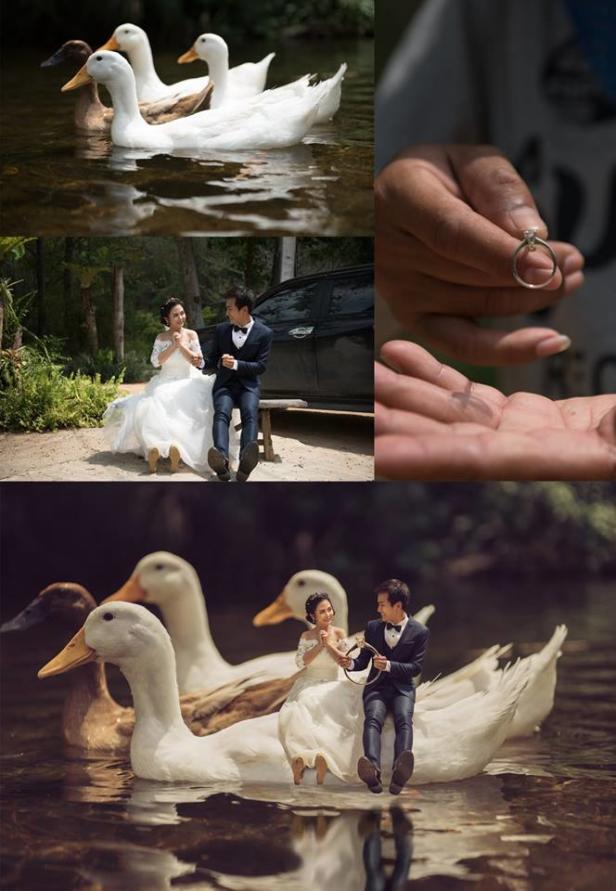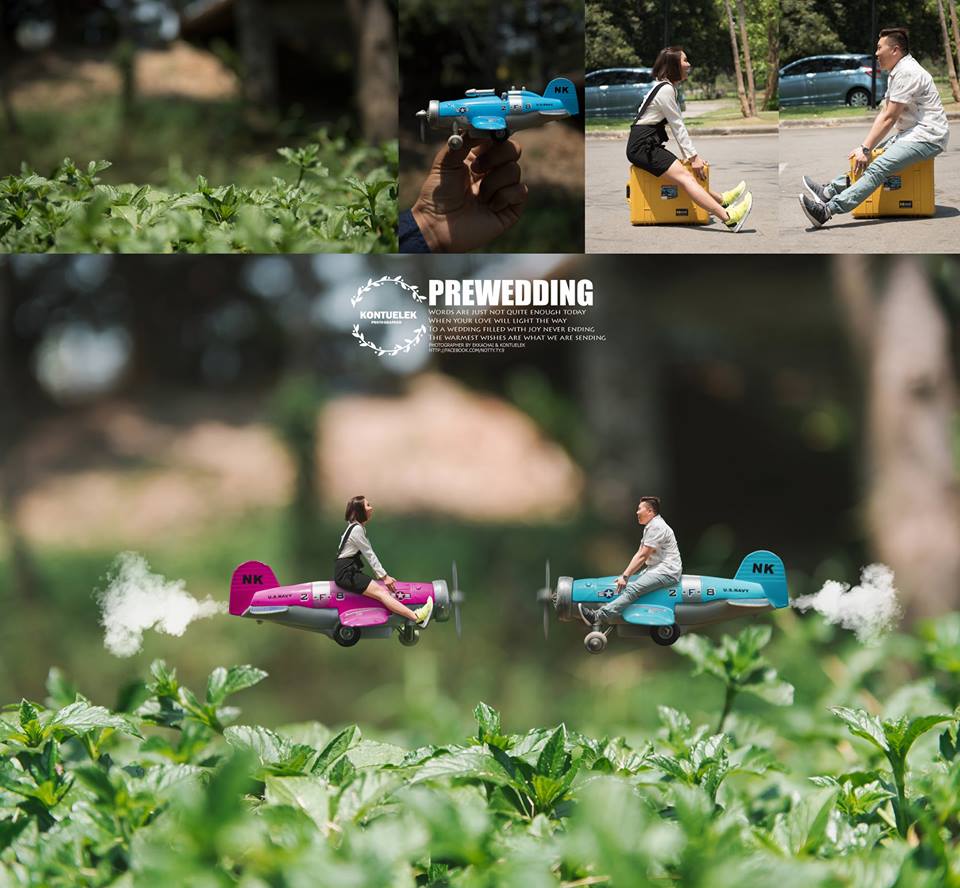 He is even kind enough to share how he created these cute and unique wedding photos on his facebook fan page.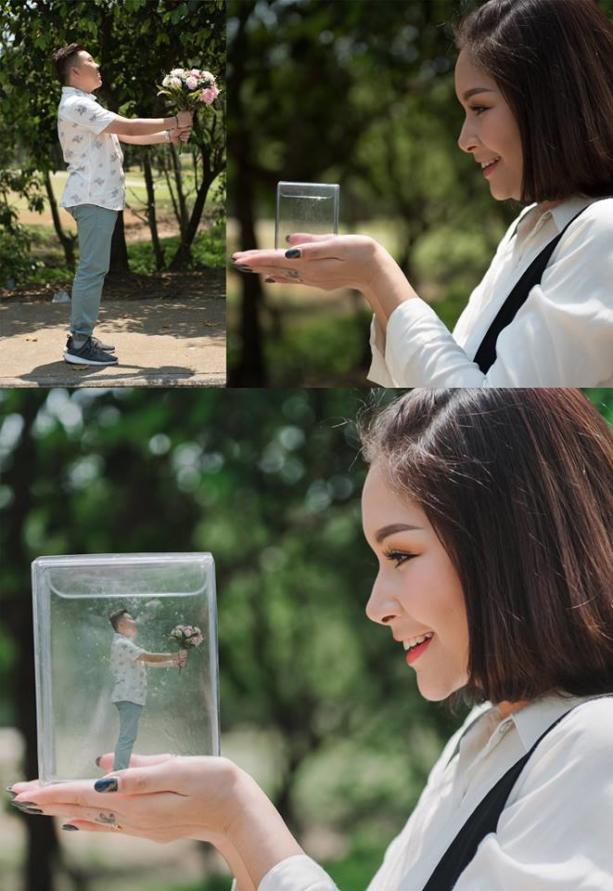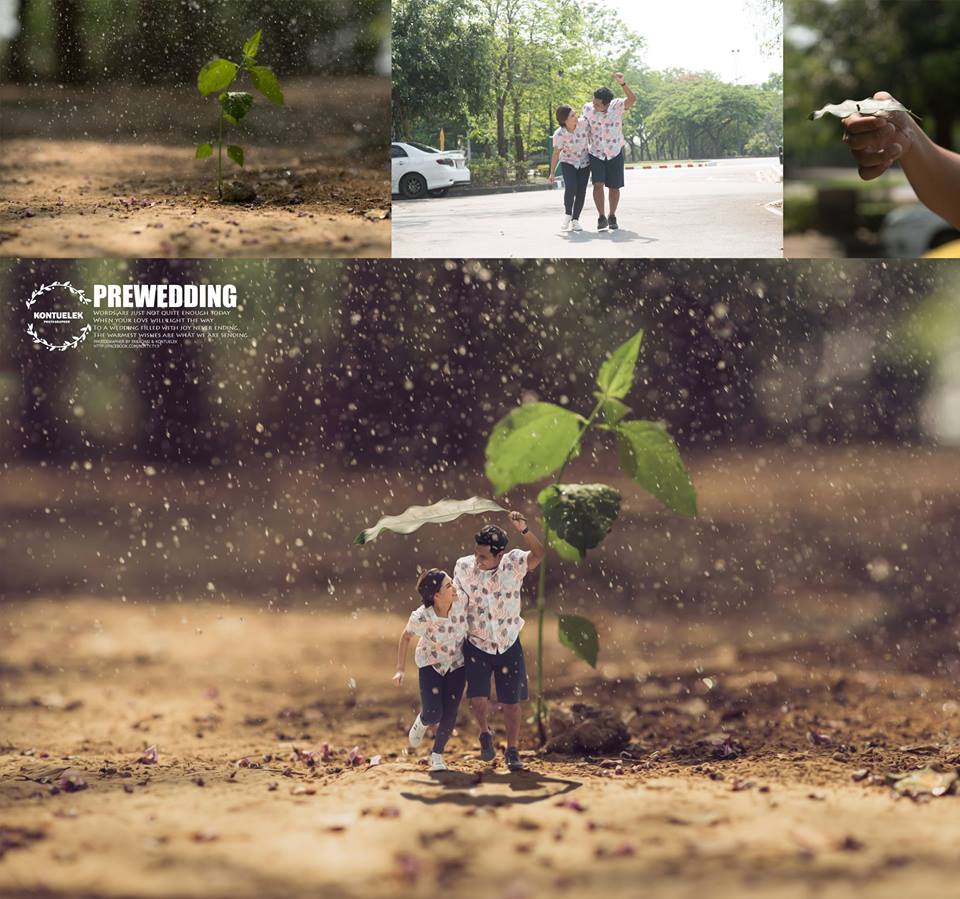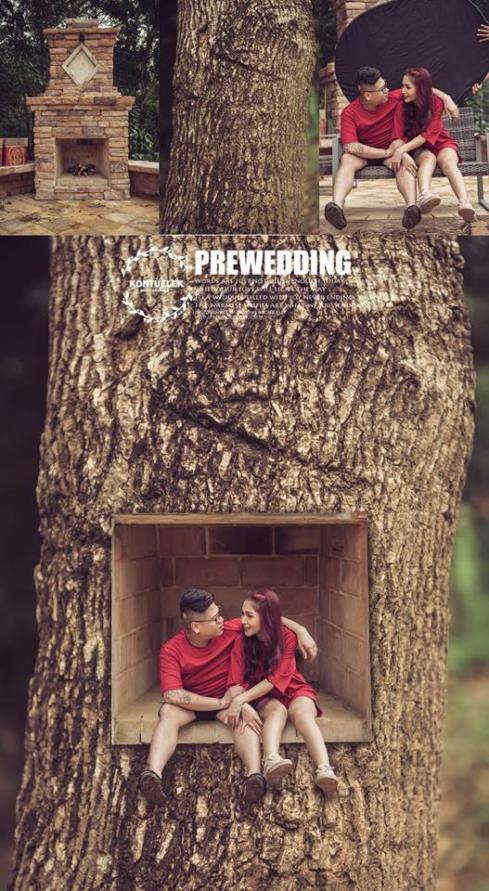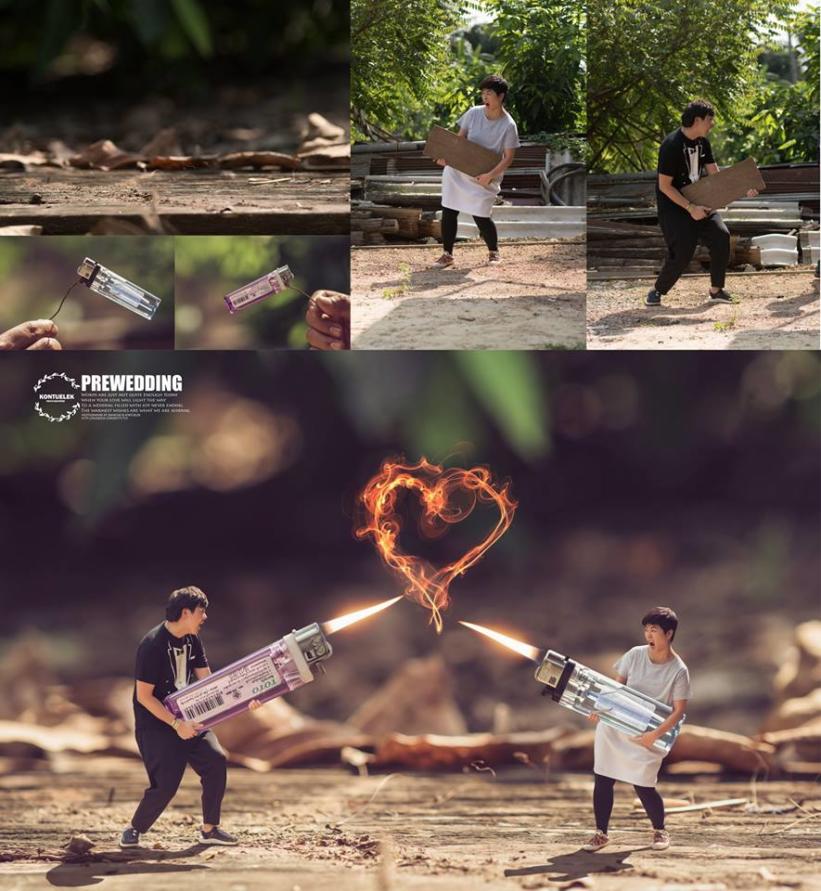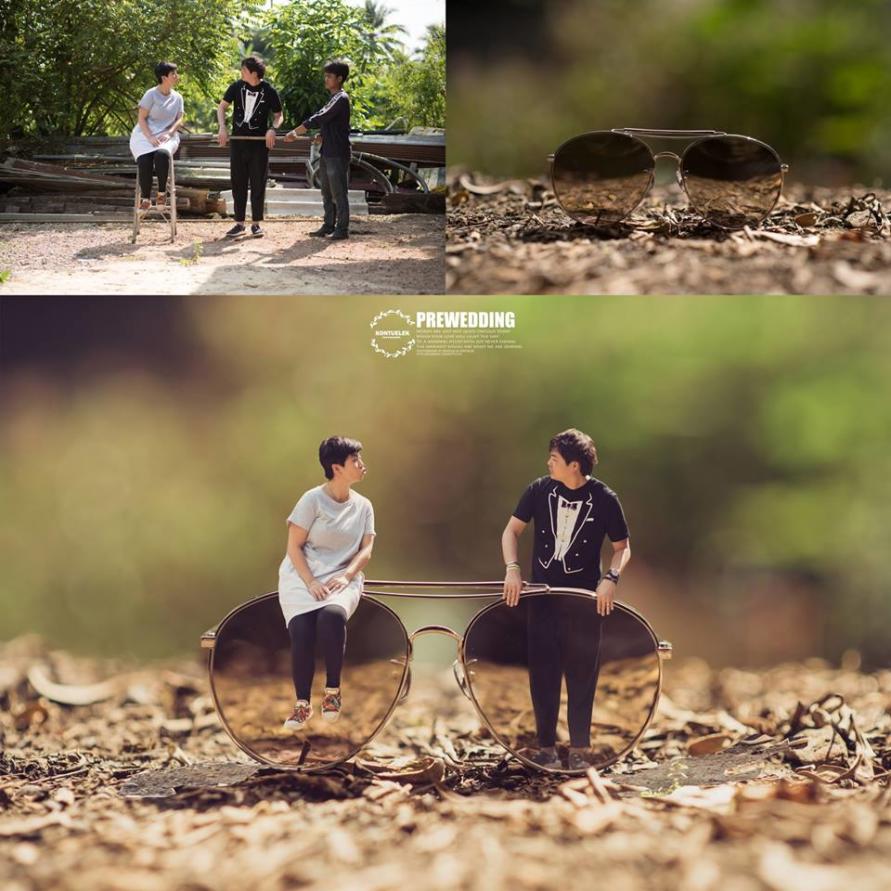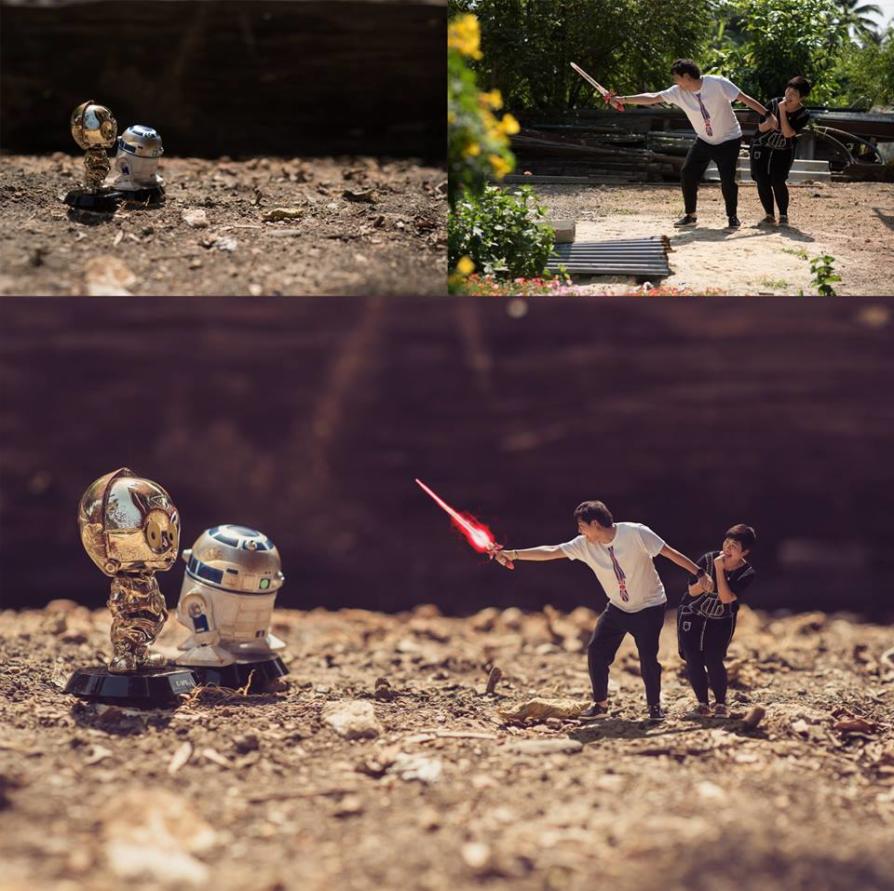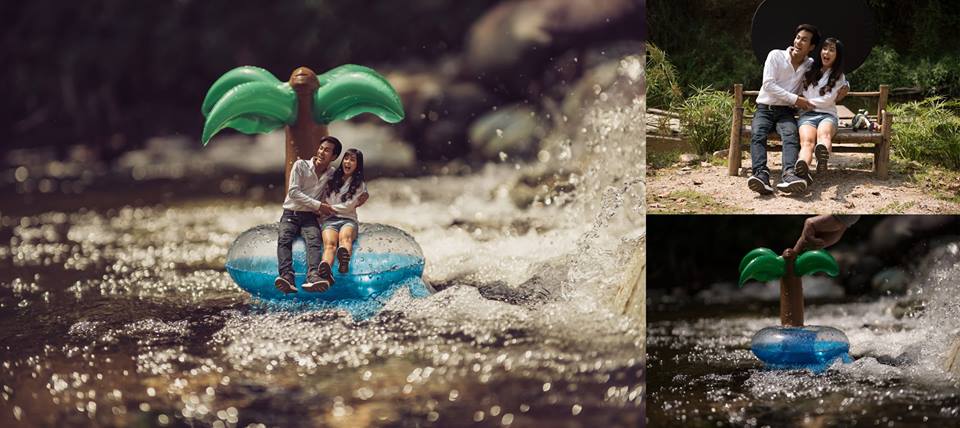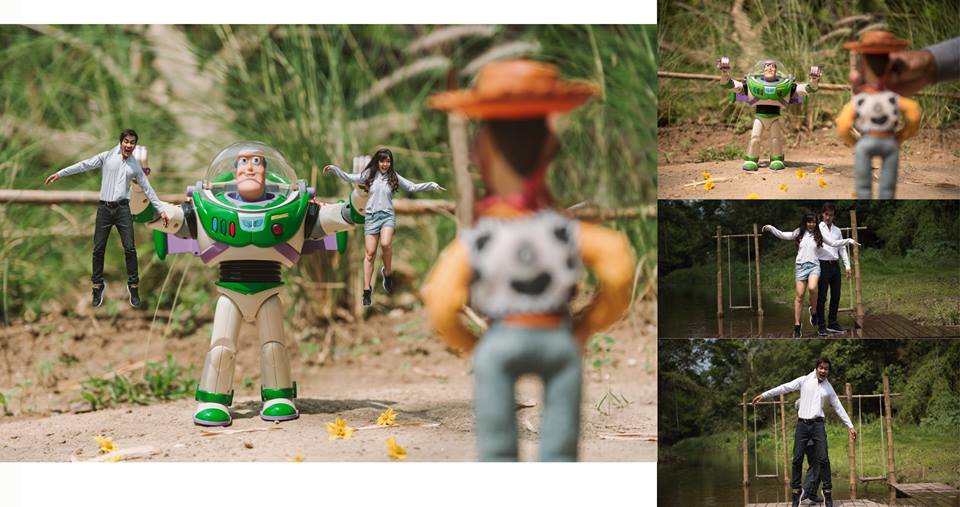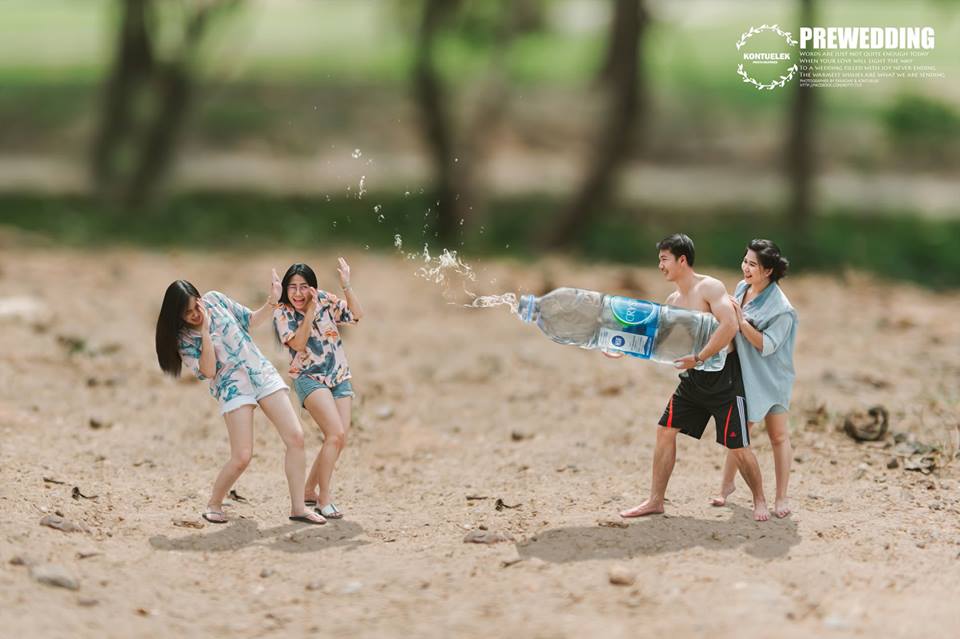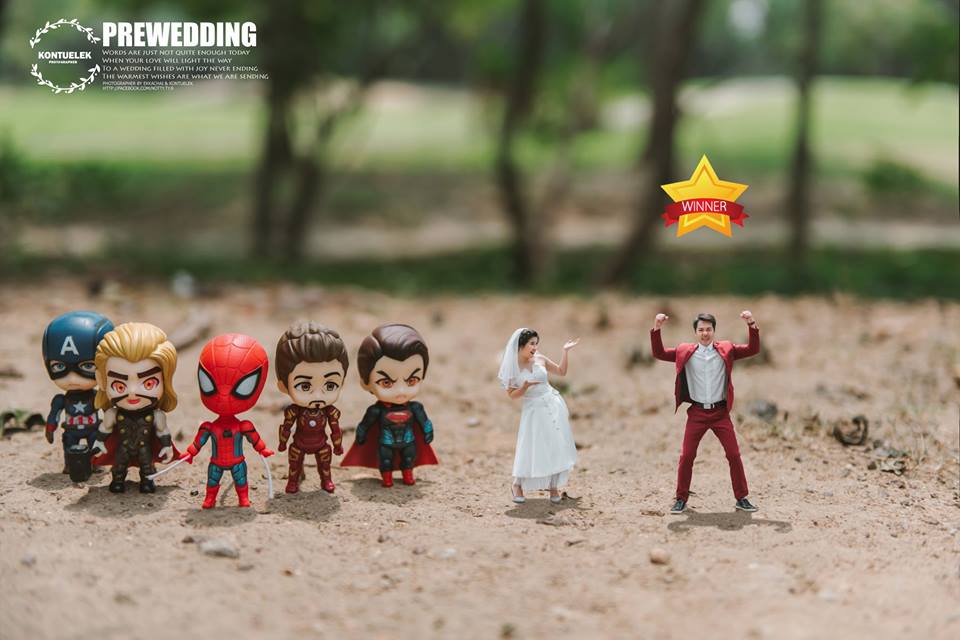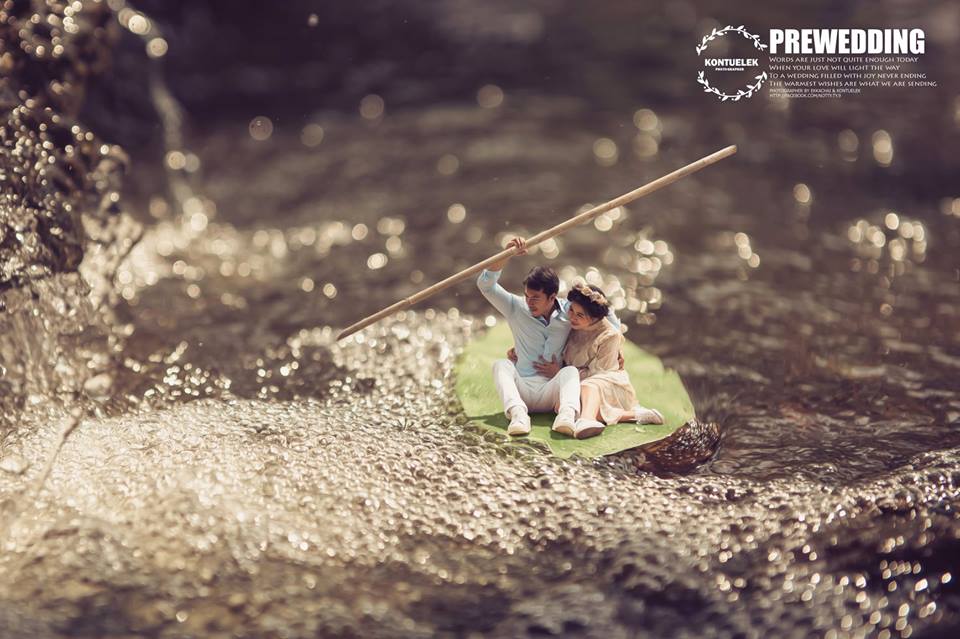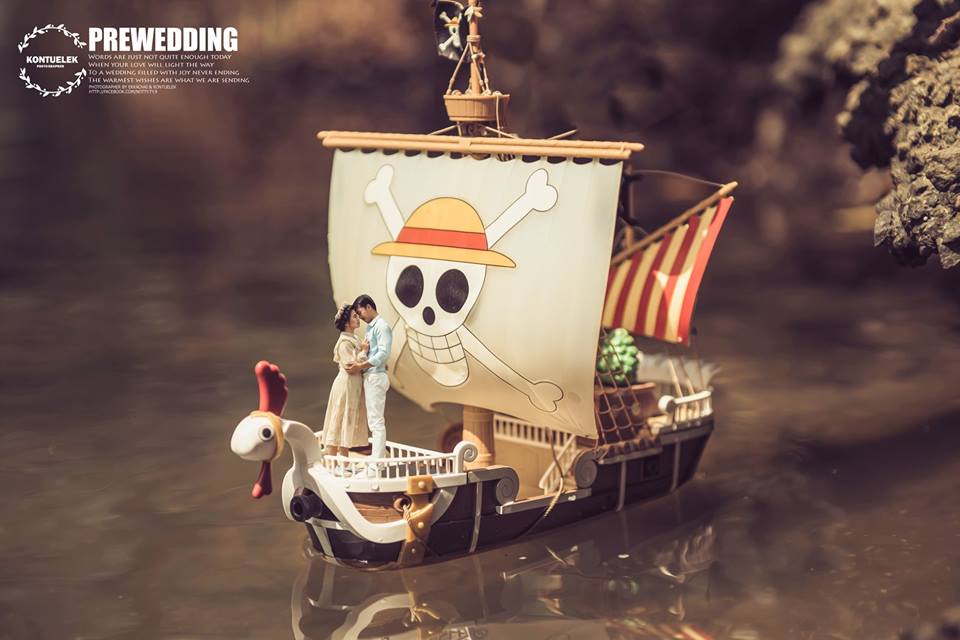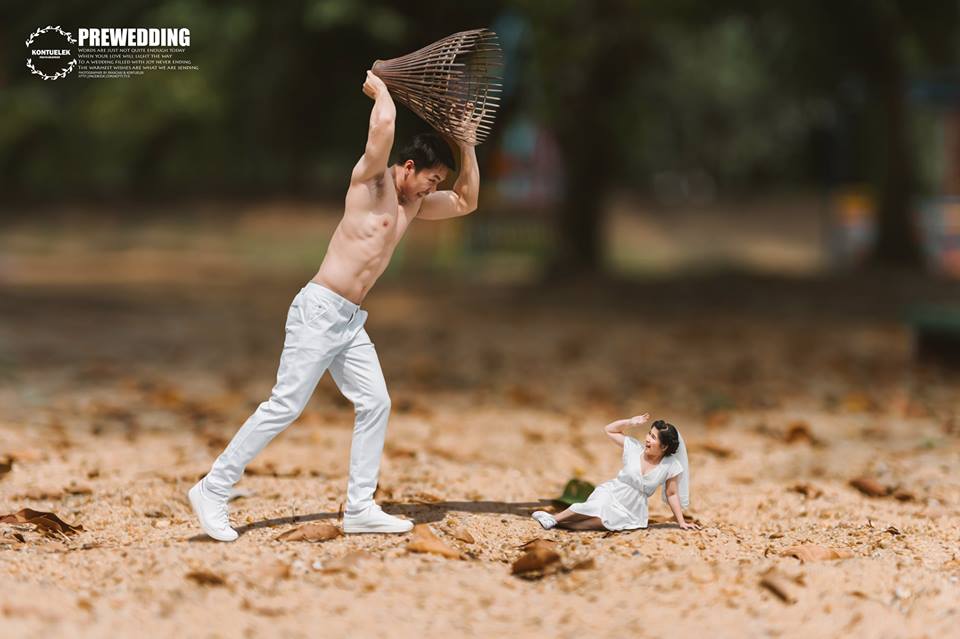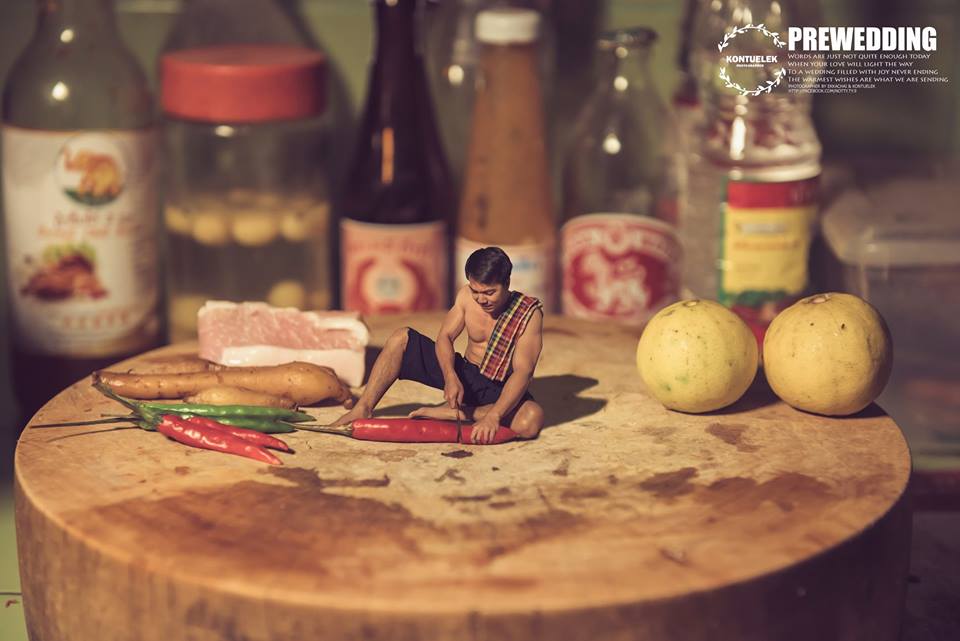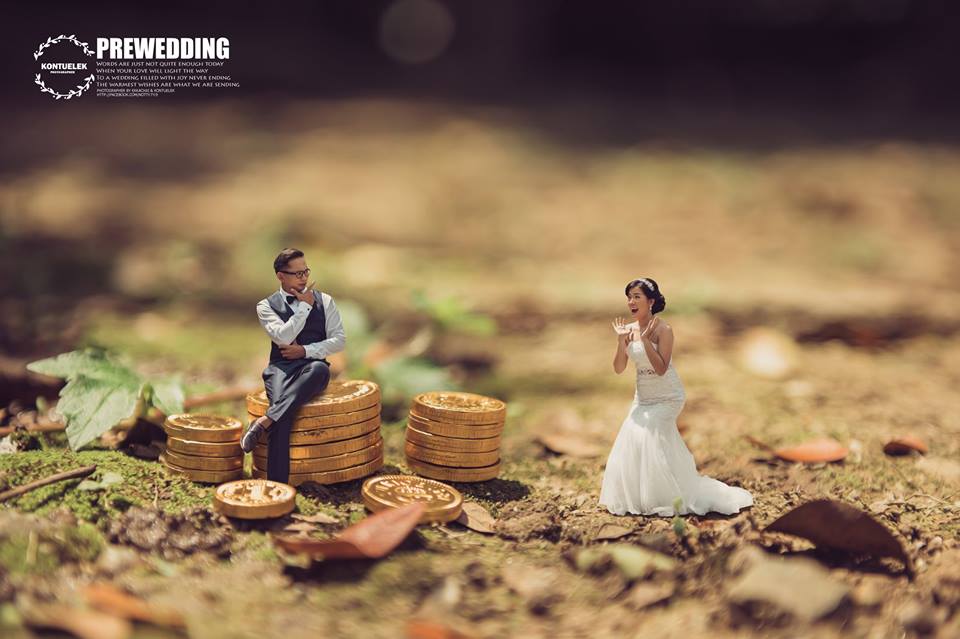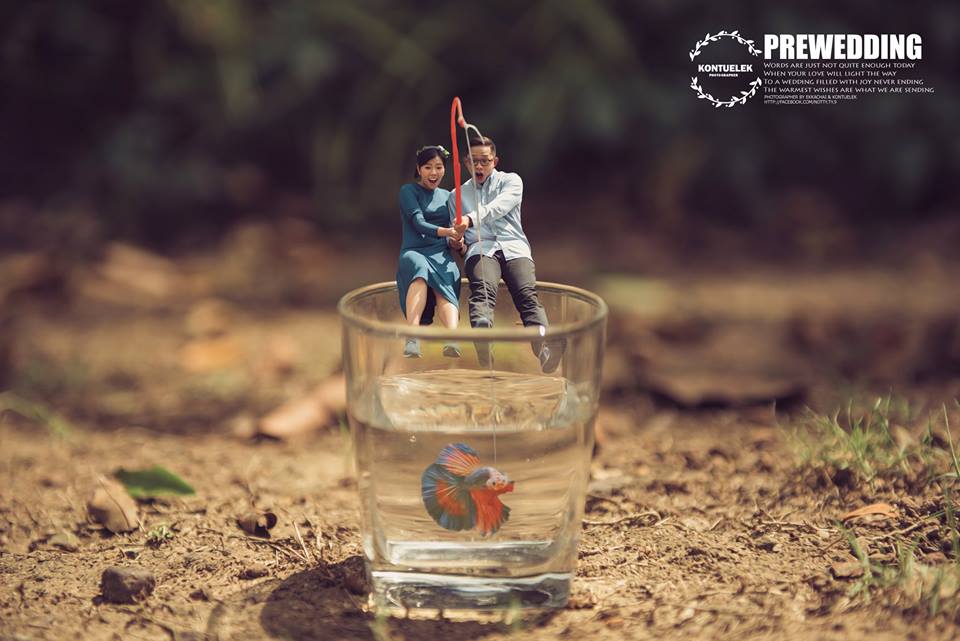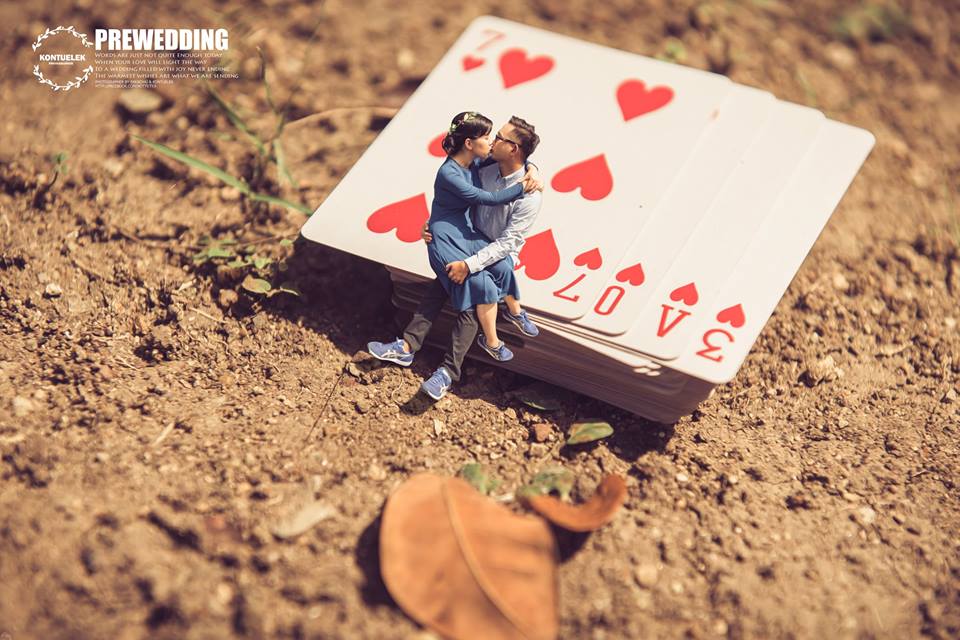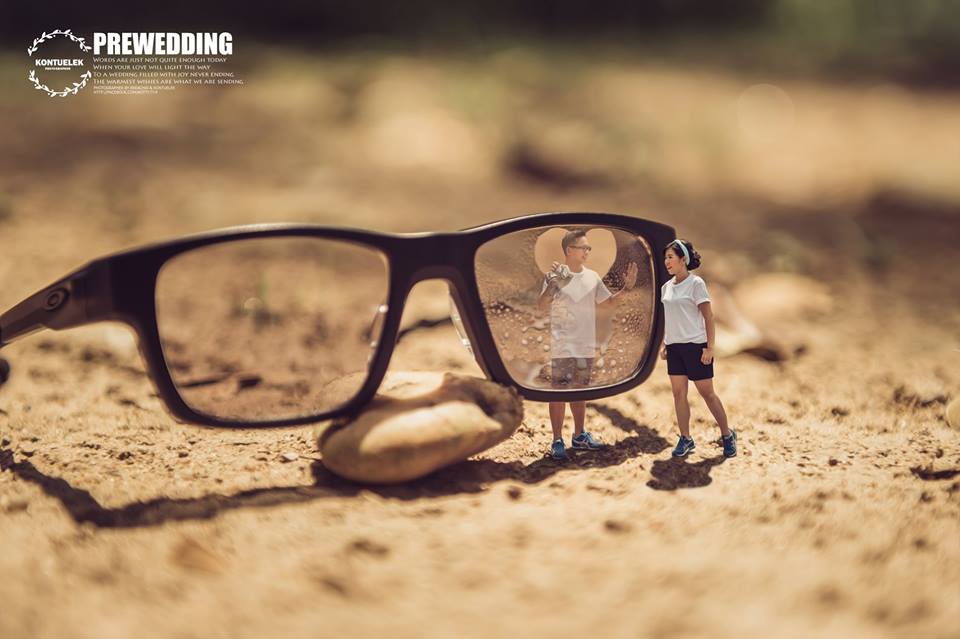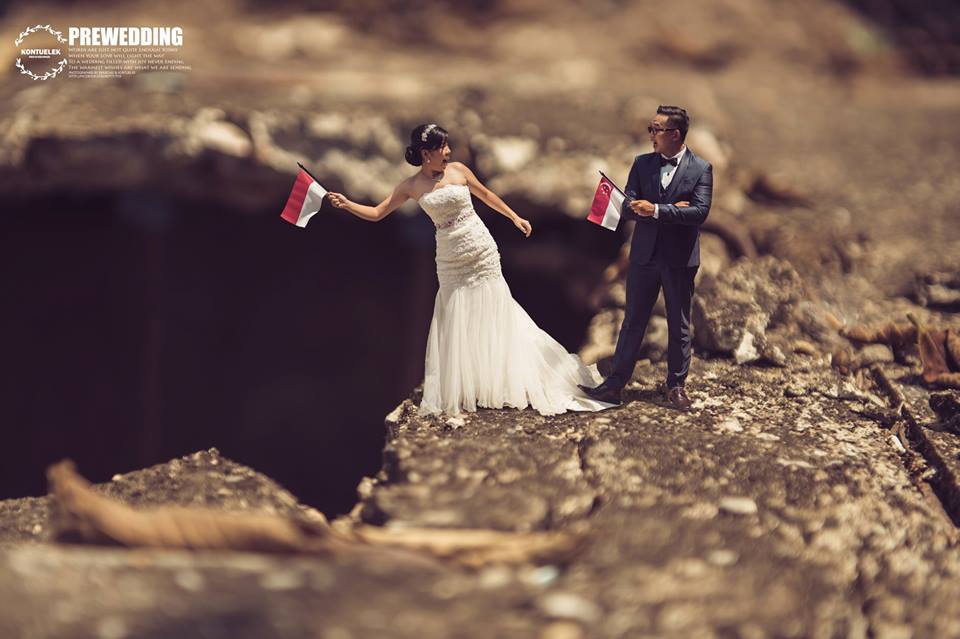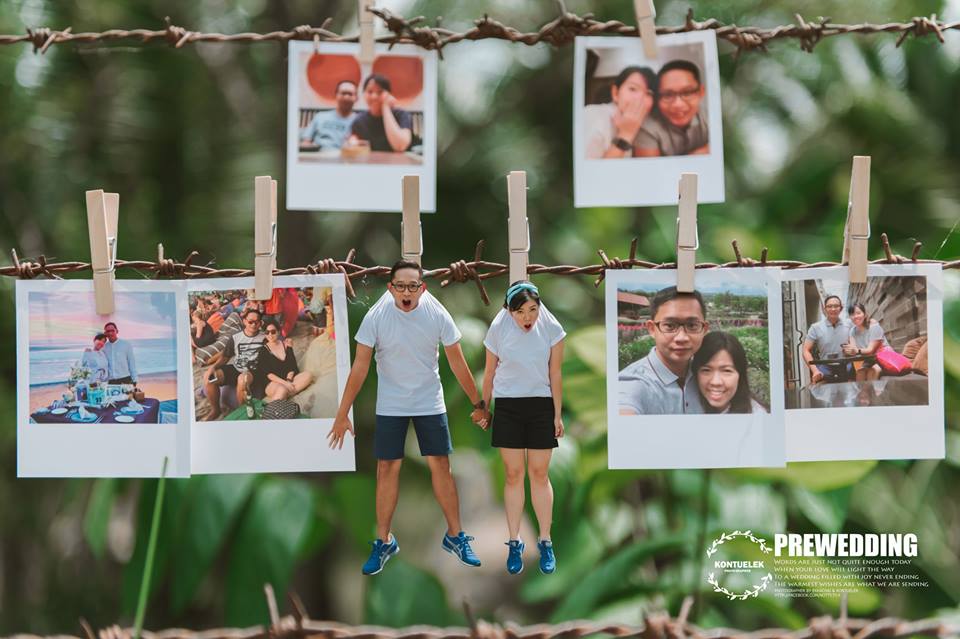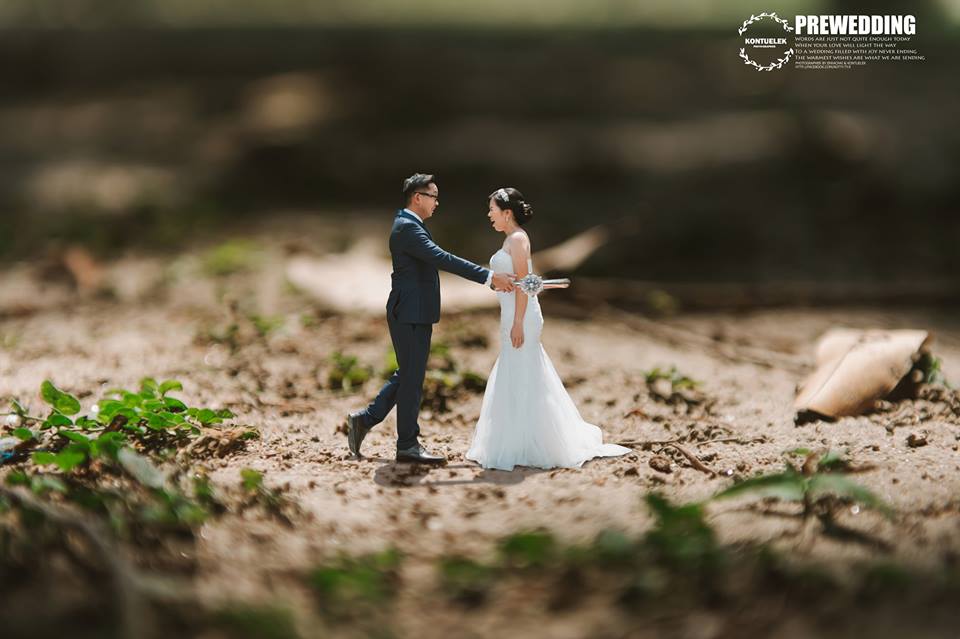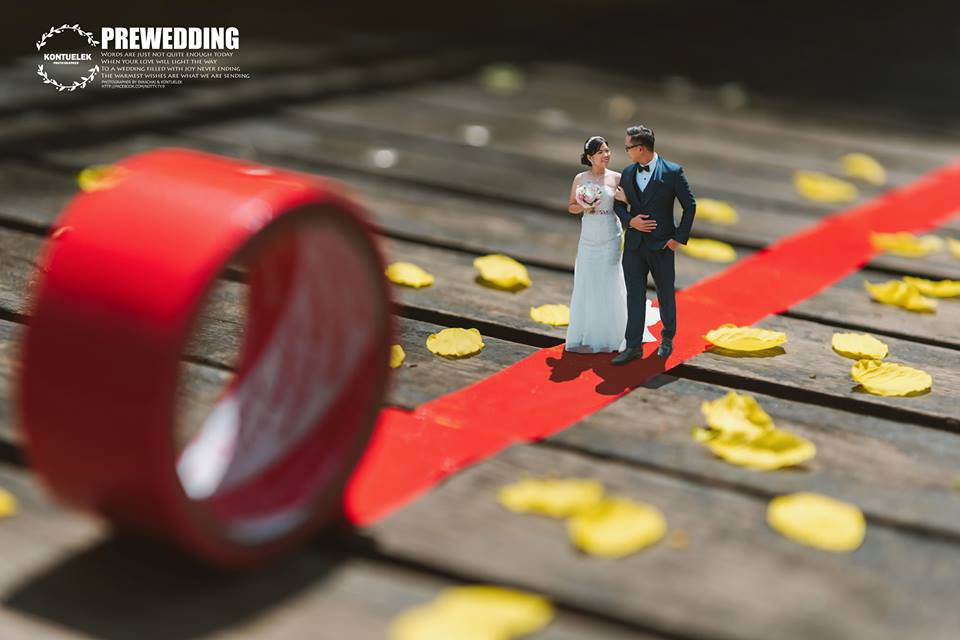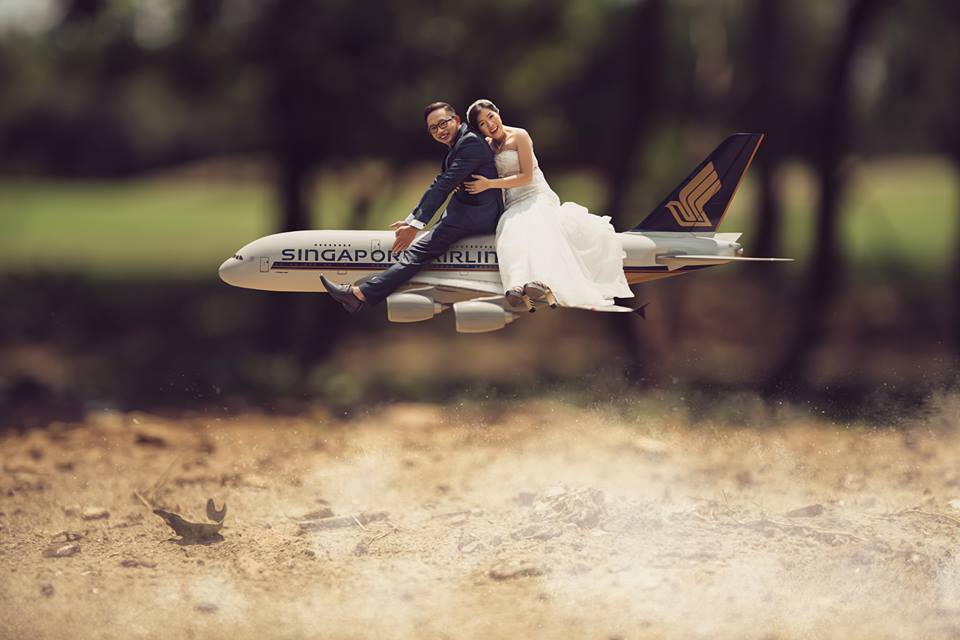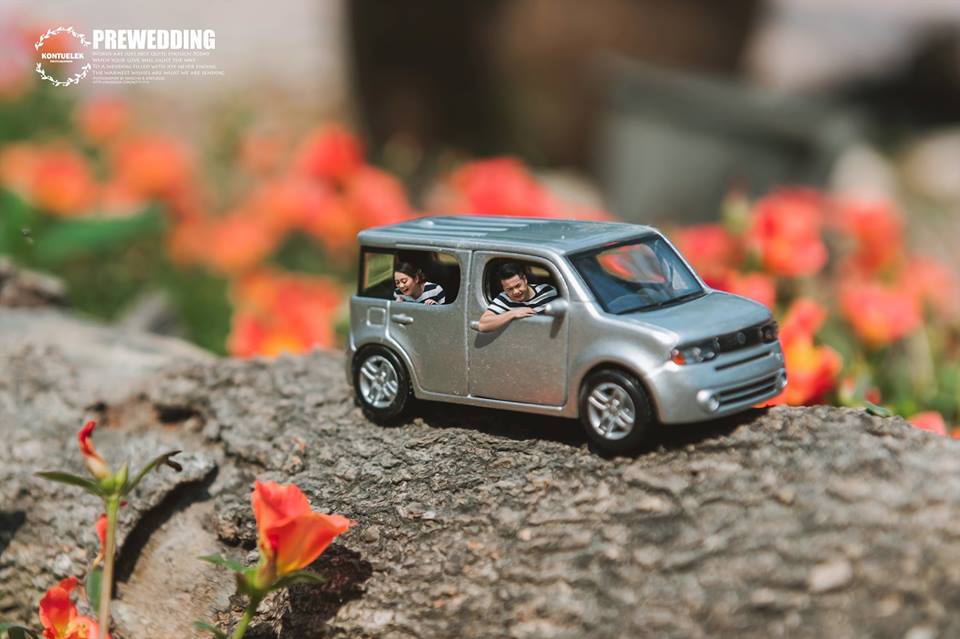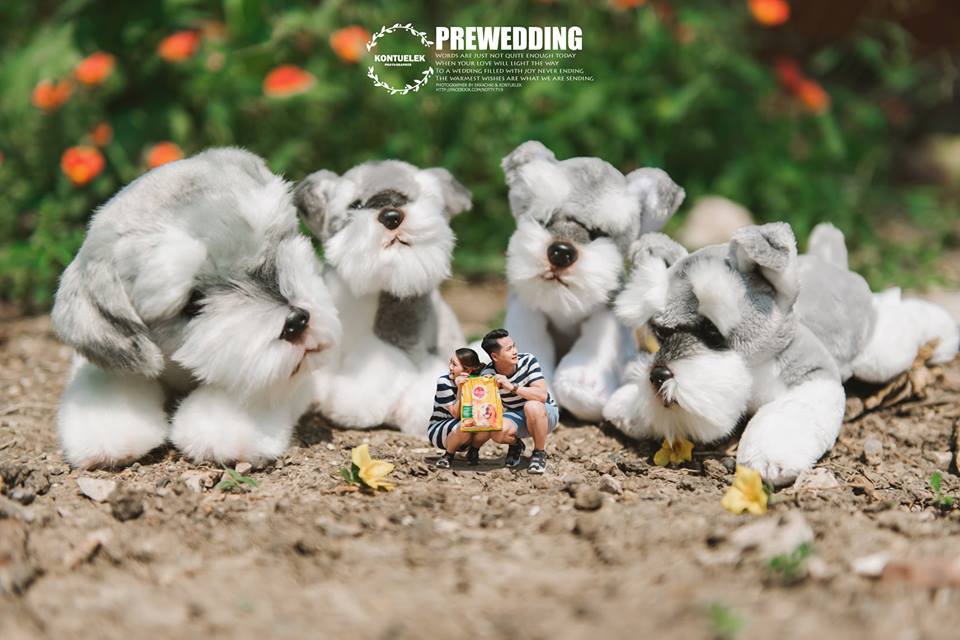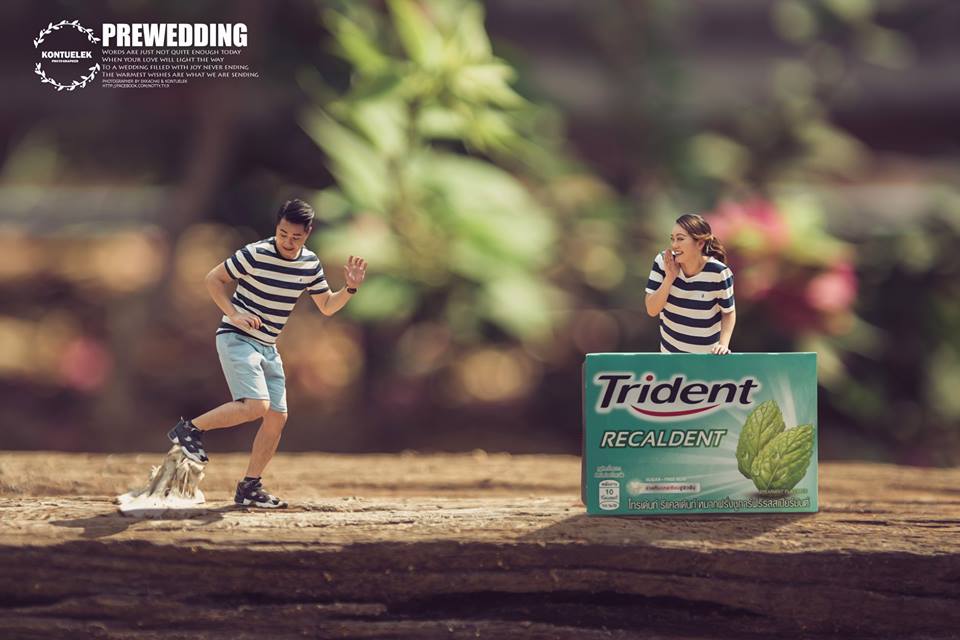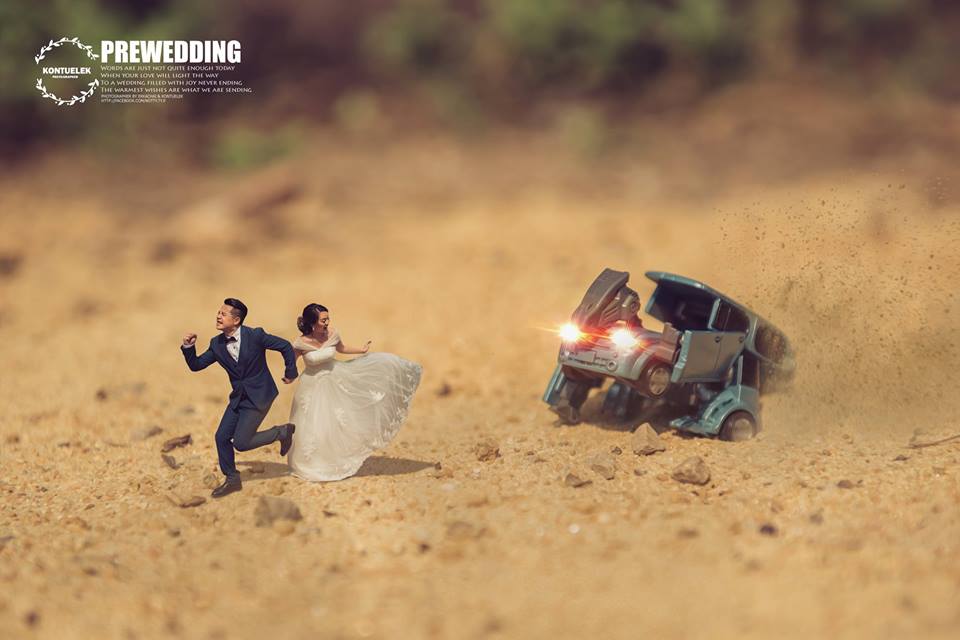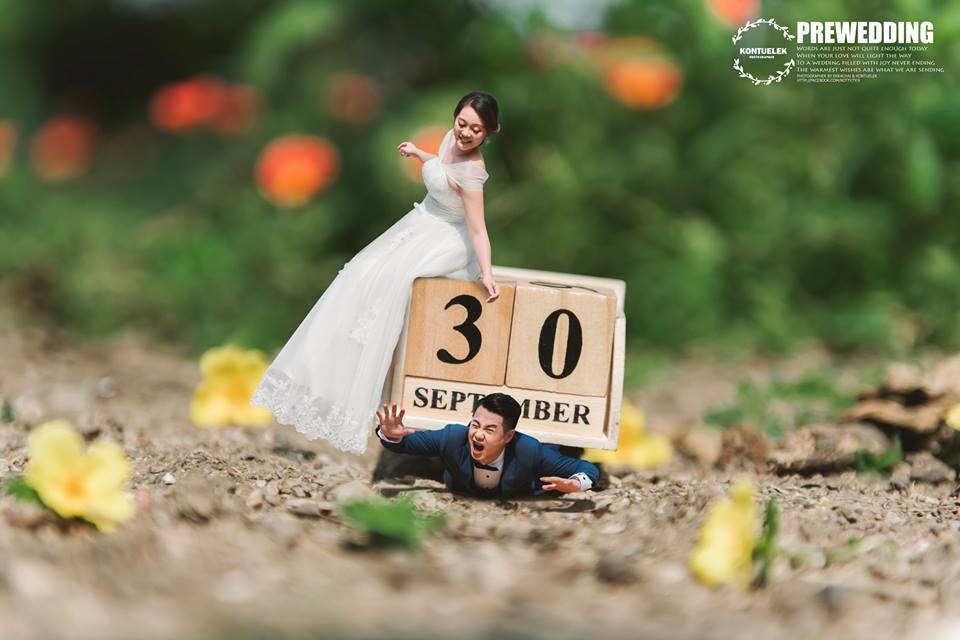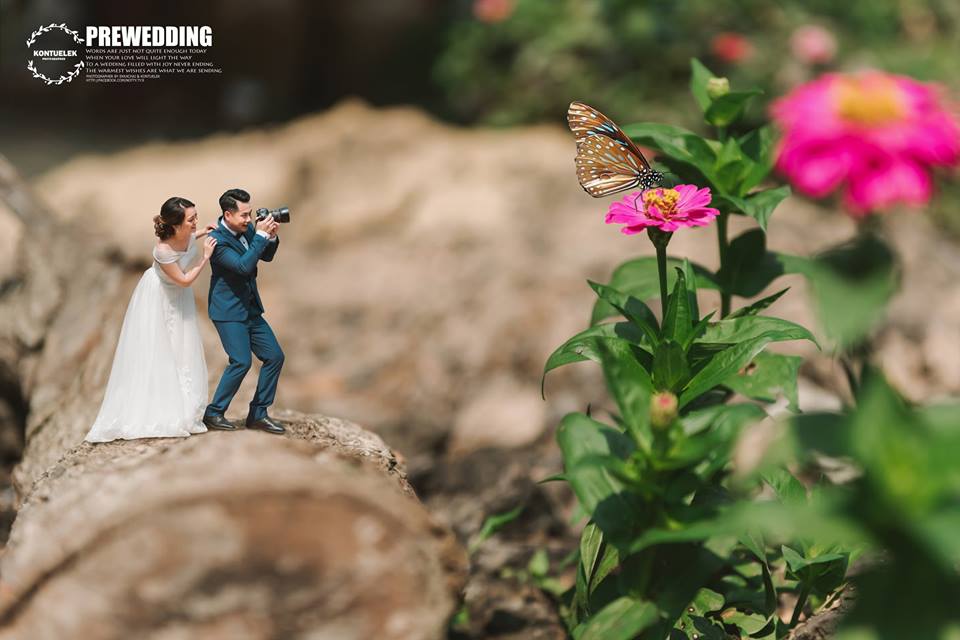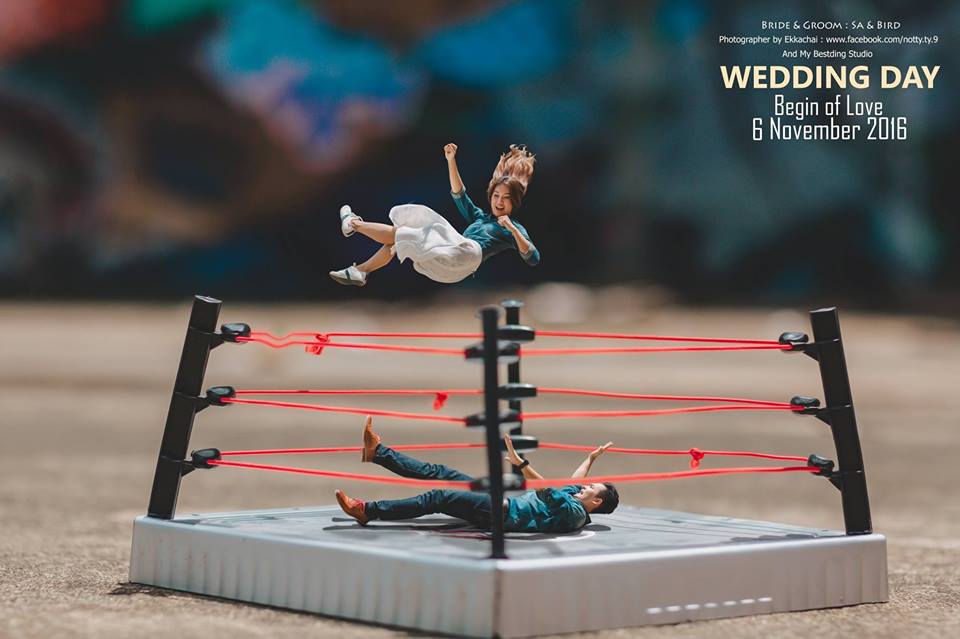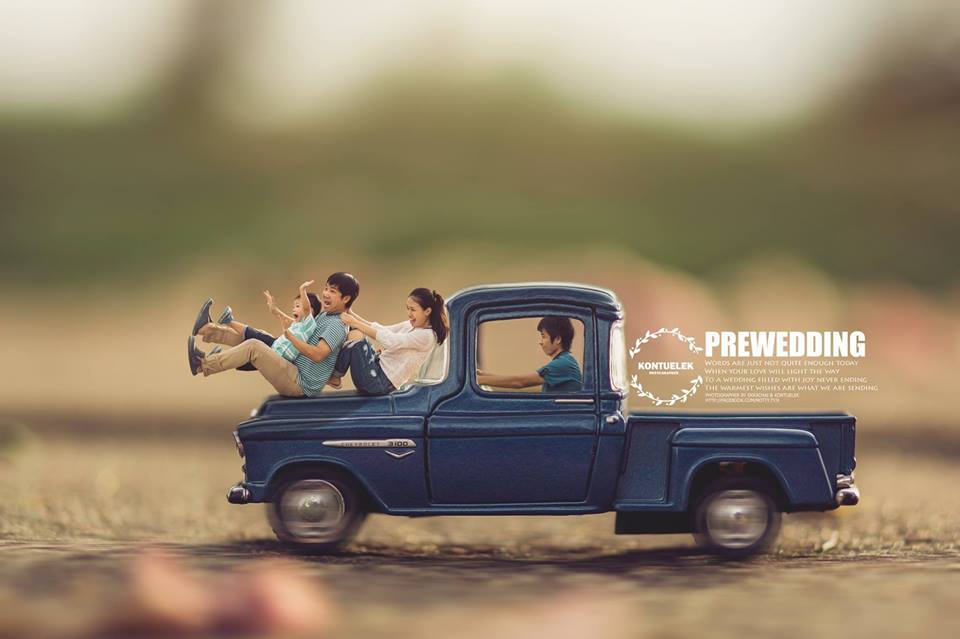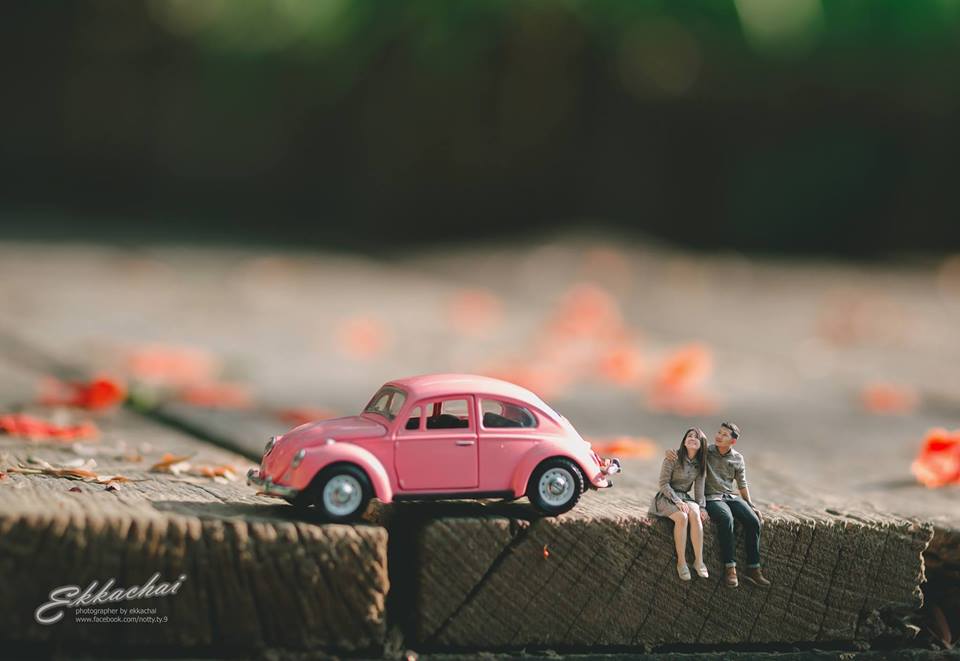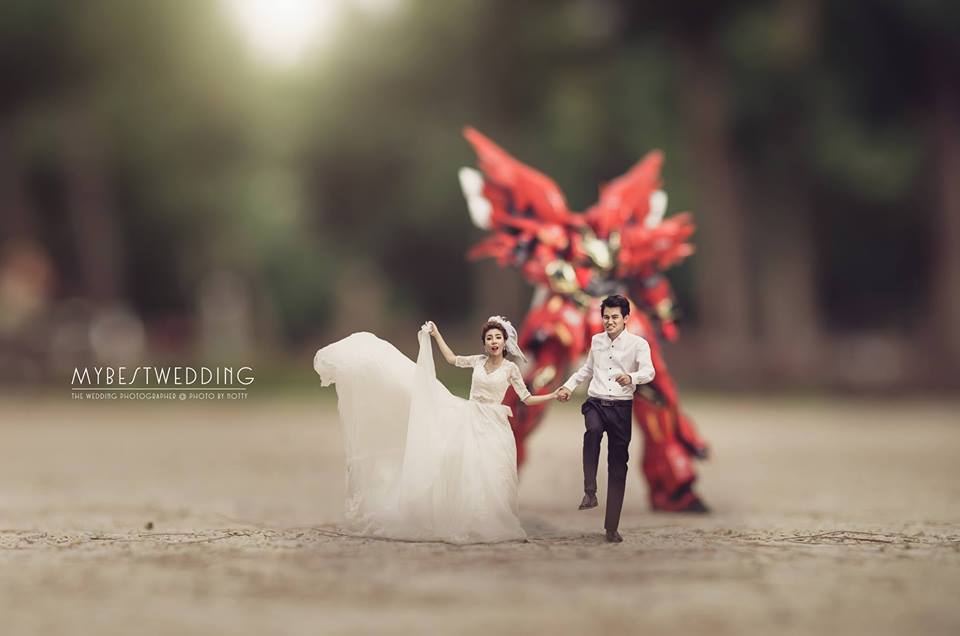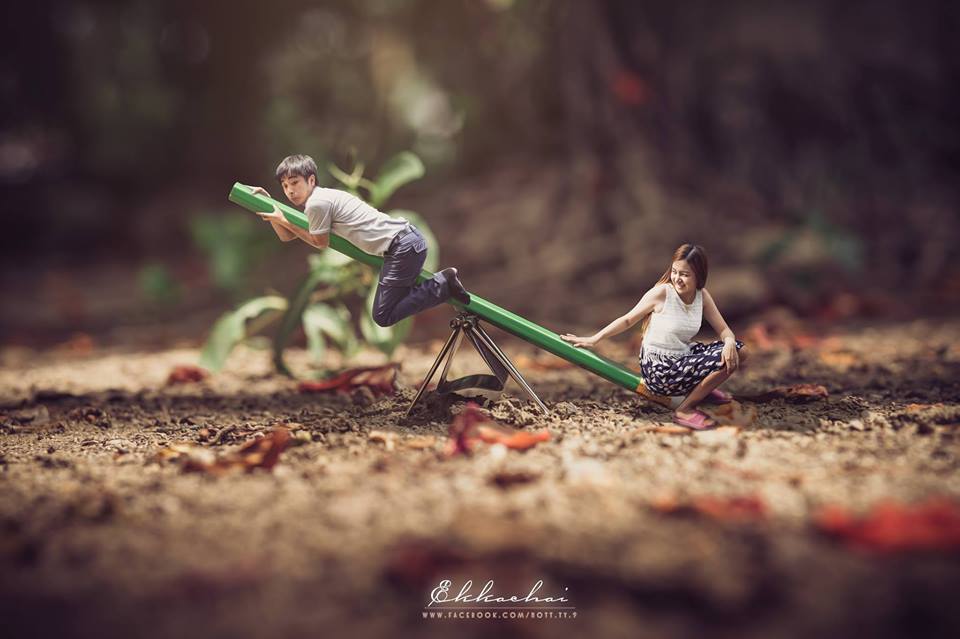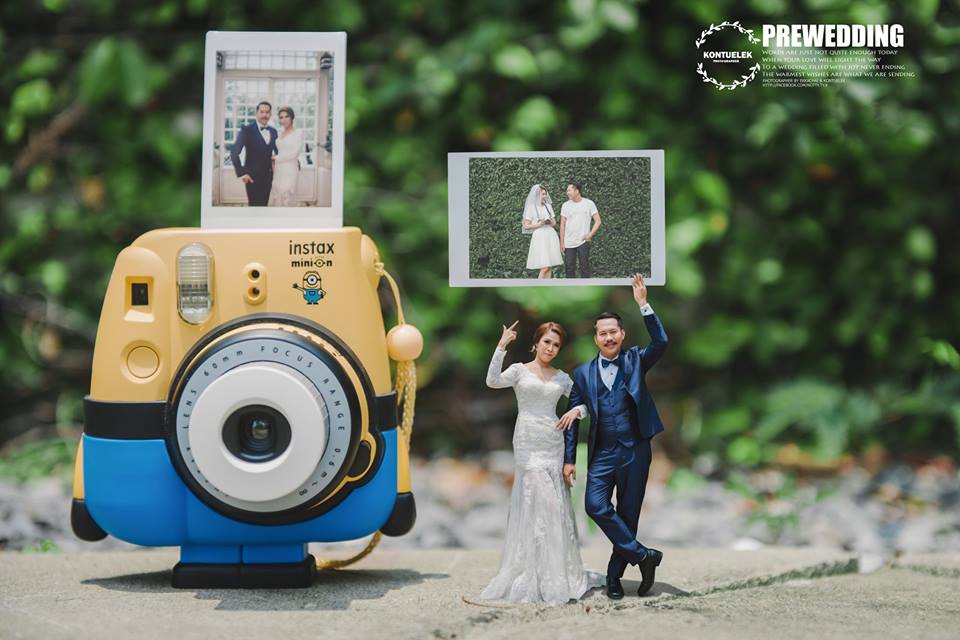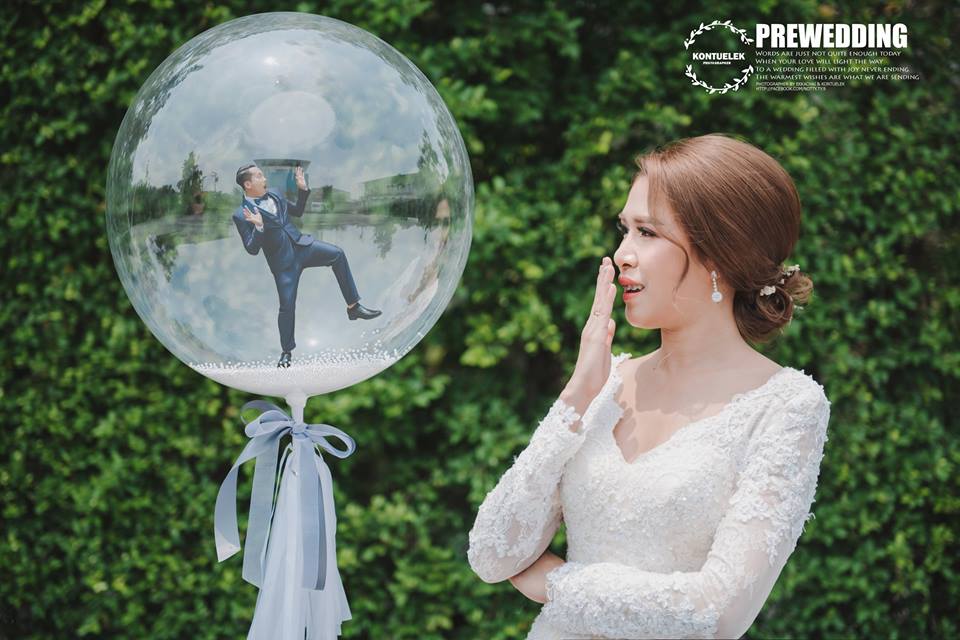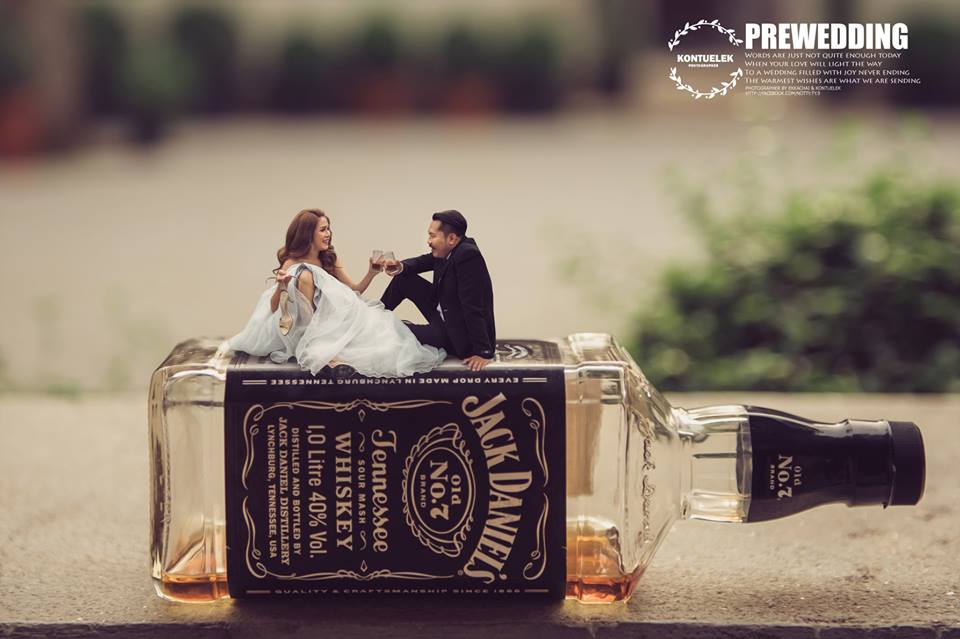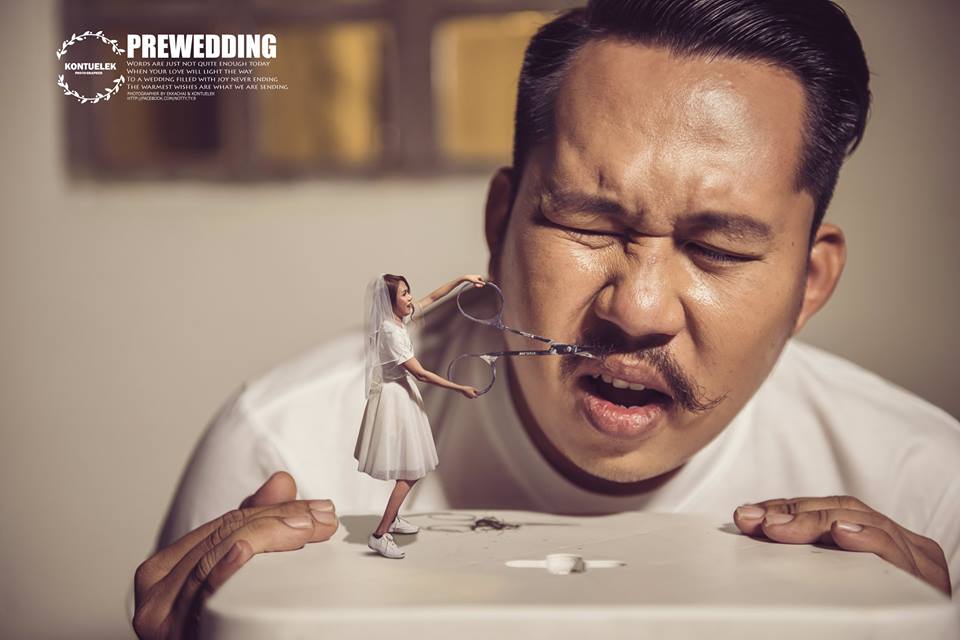 Follow his page: https://www.facebook.com/kontuelek69/
And his personal FB page https://www.facebook.com/nott.ty.9