Renowned Spanish bridal fashion brand Pronovias unveilled their latest 2019 wedding dress collection at Barcelona Bridal Week with all things brides love – florals, gorgeous details and trendy wedding dresses.
In the exclusive by-invite-only show hosted off-site at Fira Montjuïc away from the main Bridal Fashion Week venue, the bridal brand invited 1,500 highly esteemed guests and friends to the delightful sensory unveiling of its 2019 bridal collection.
Carrying the theme "In Bloom", the brand paraded over 40 wedding dresses in gorgeous details, intricate embroideries, subtle well-placed feathers and floral appliques, designed over luxurious lace, tulle and satin fabrics resulting. The global bridal fashion leader founded in 1922 by the Alberto Palatchi Bienveniste upped the bridal fashion game with trendy beaded body-con illusion dresses, caped gowns, jumpsuits and a two-piece dresses, lending the entire Pronovias 2019 Wedding Dress Collection the elusive wow-factor which fashionista bride will approve. Strutting the runway were also models from the Victoria Secret Fashion Show fame including Romee Strijd, Daniela Braga, Bruna Lírio and Cindy Bruna.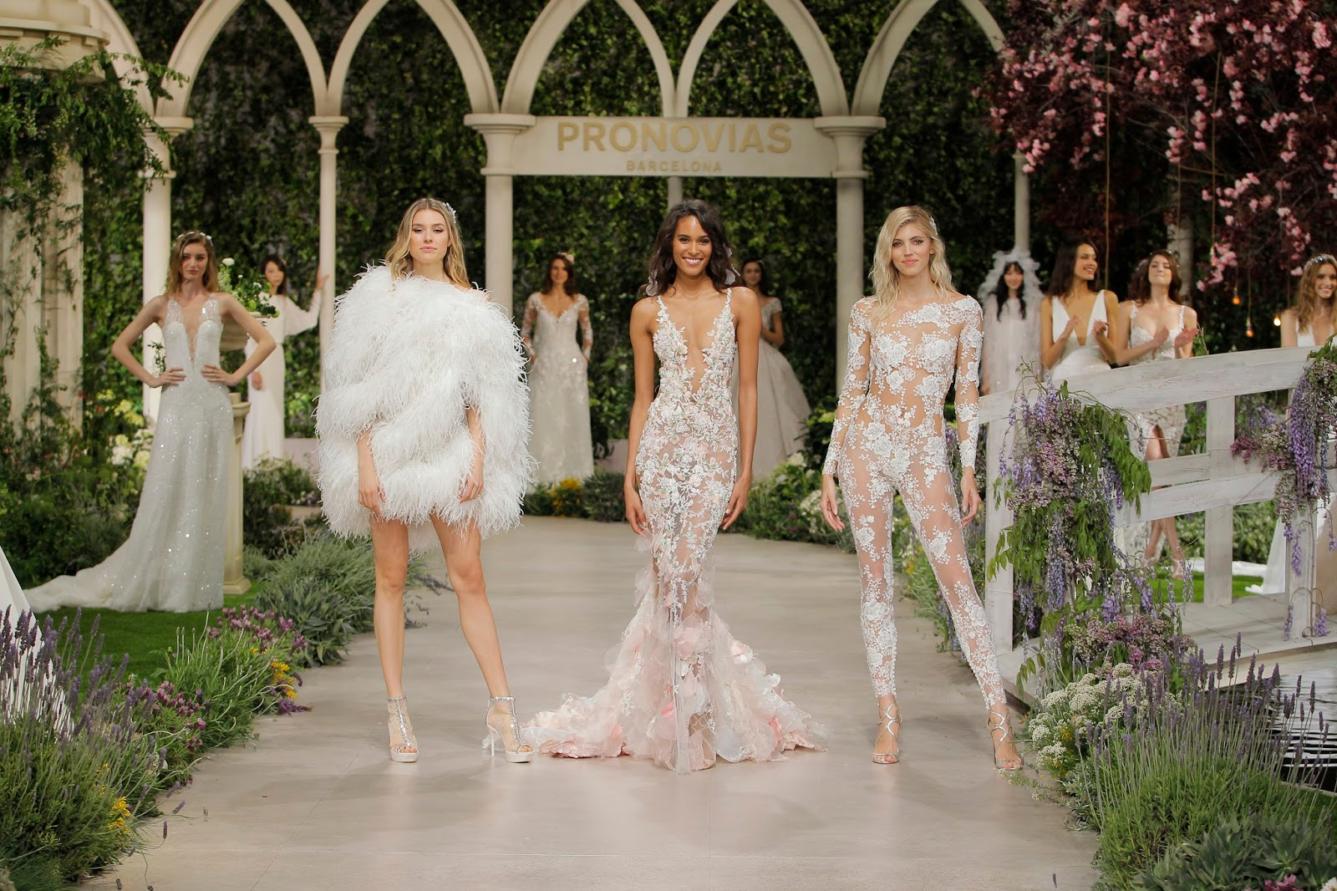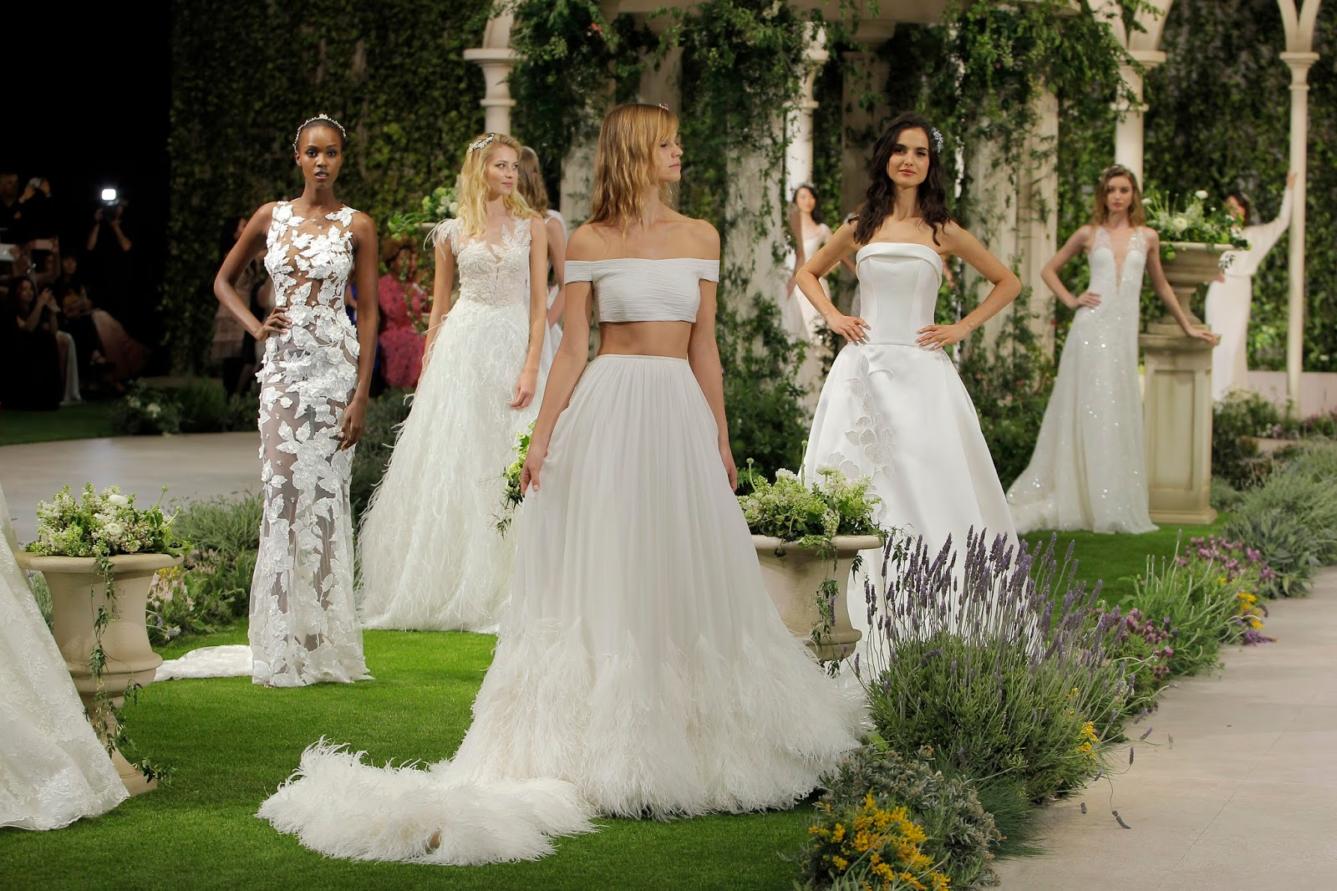 The brand's creative brain is Hervé Moreau who designs "for the classic woman, for the sexy woman or for the boho woman."
Despite not being on the runway, speculated bride-to-be herself, Irina Shayk was seated in the front row. The limelight shone on her and her emerald and diamond ring, one she has been sporting since December 2016 sparking engagement rumour, both she and boyfriend Bradley Cooper has yet to address. The supermodel was on-hand during Barcelona Bridal Week to support Pronovias Bridal and got a first-hand look at the latest wedding designs — perhaps one that she may just use for her own wedding to actor Bradley Cooper when that time arrives.
She made an appearance at the official fitting photocall over the weekend, "I'm really excited for tomorrow's show… Pronovias has a really special place in my heart," the model said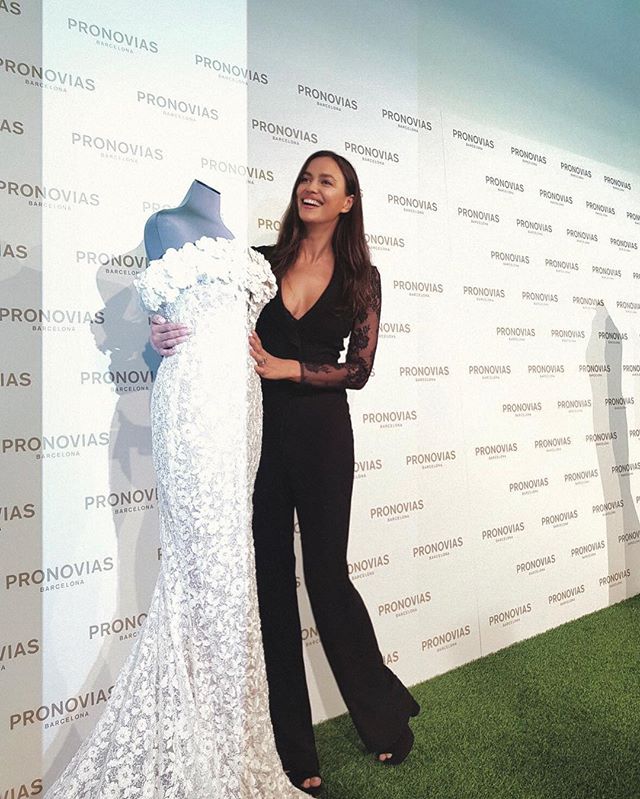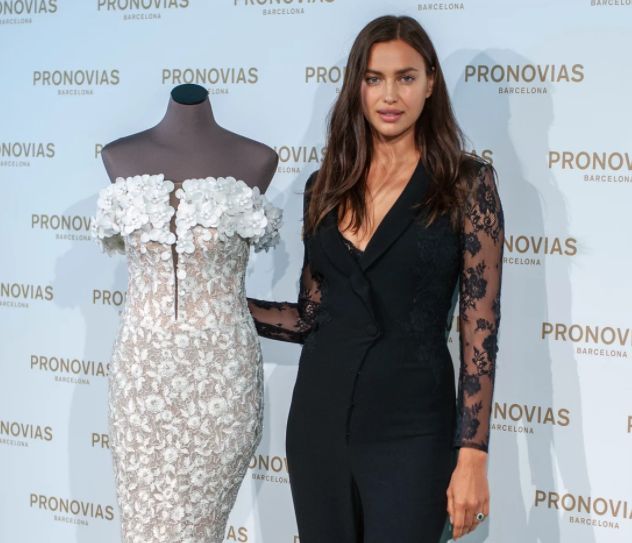 Back at the scene in Pronovias, in her mission to steer Atelier Pronovias back to the label's 'd'origine' concept, newly minted Pronovias CEO Amandine Ohayon, was on hand to see the wedding dress collection. Largely featuring hand-crafted floral detailing and intricate embroidery, the designs cater for trendy modern brides.