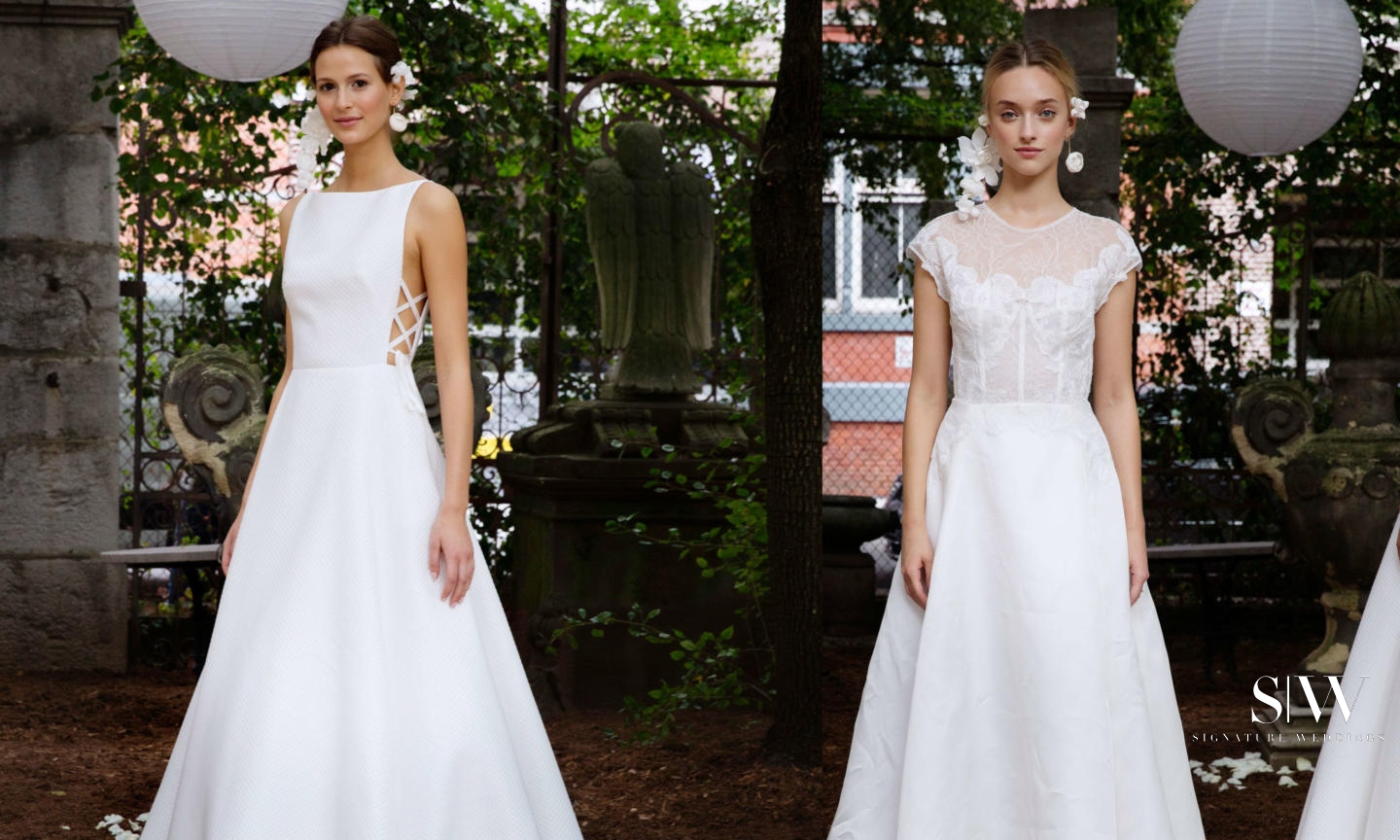 Lela Rose showed her latest bridal collection in a way that only she has a style to; she threw a little party at the Elizabeth Street Garden, complemented with food and drinks that made the whole soiree a fashoinable experience.
"It's never just about the gowns first. I say I'm all about fashion, food and fun, which encompasses everything — throwing the party, where is the venue, what are you serving, what does it look like, not just the gown. The gowns themselves, it's taking some of my favorite old world gowns and reimagining how they would be on modern-day brides," Lela Rose said at her garden party presentation for bridal.
Her chic collection relies on uncomplicated silhouettes, designed with delicate fabrics which is great for modern brides. The designer labeled this collection as "feminine, yet structured," and we agree with her.
The overall garden party ambience added to the romance of the whole event.
Scroll down to see these romantic, simple, and modern bridal gowns.