From a wild forest tunnel for guests to enter the ballroom venue, and a 30-inch tall cake, the December 2017 Enchanted Forest wedding, definitely left the couple, and their guests enraptured with a day to remember. The couple appointed The Fame Events team which produces mega corporate events to work on their Enchanted Forest wedding theme and brought it up to a concert-like experience for the couple and their guests with state of the art entertainment and LED lighting.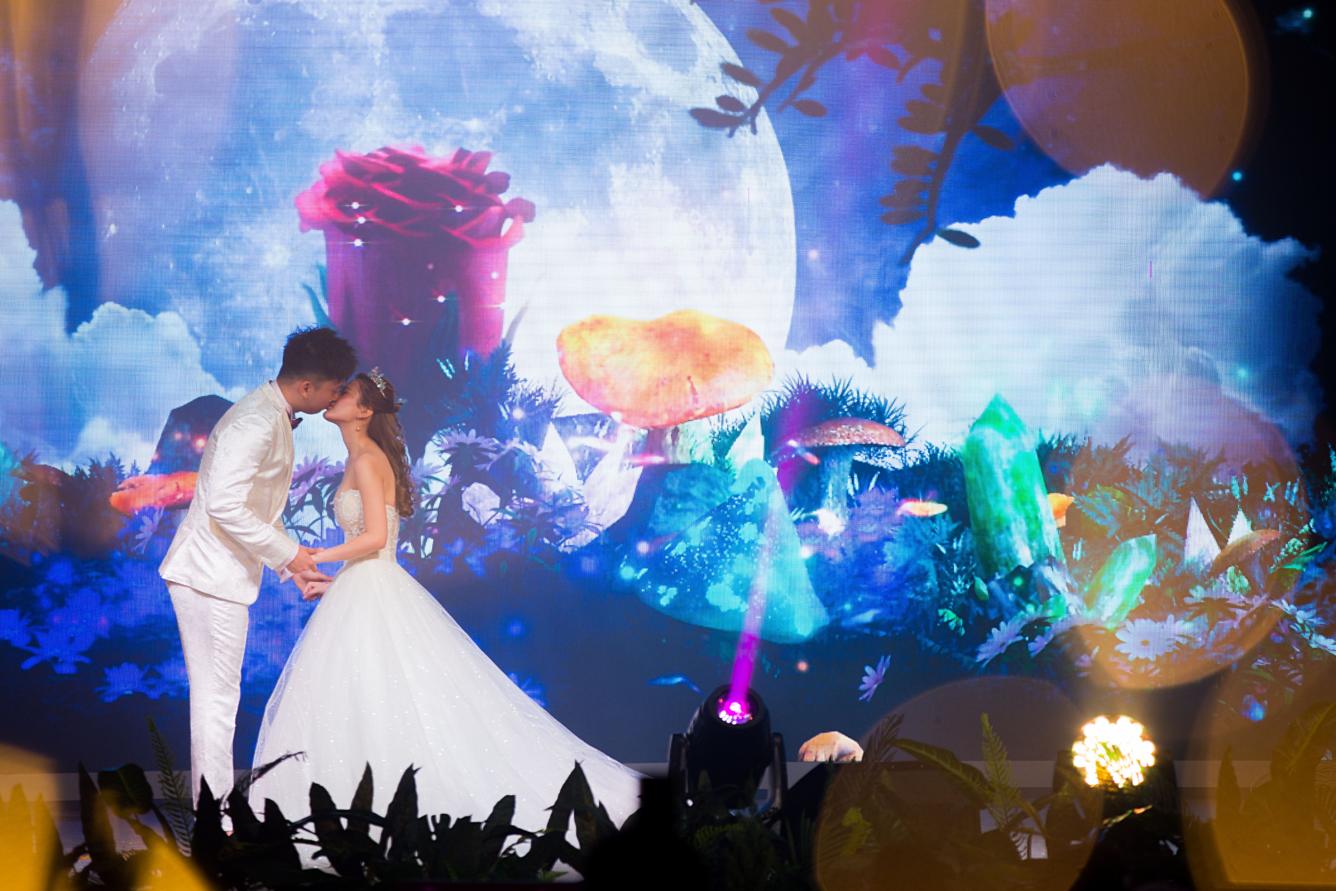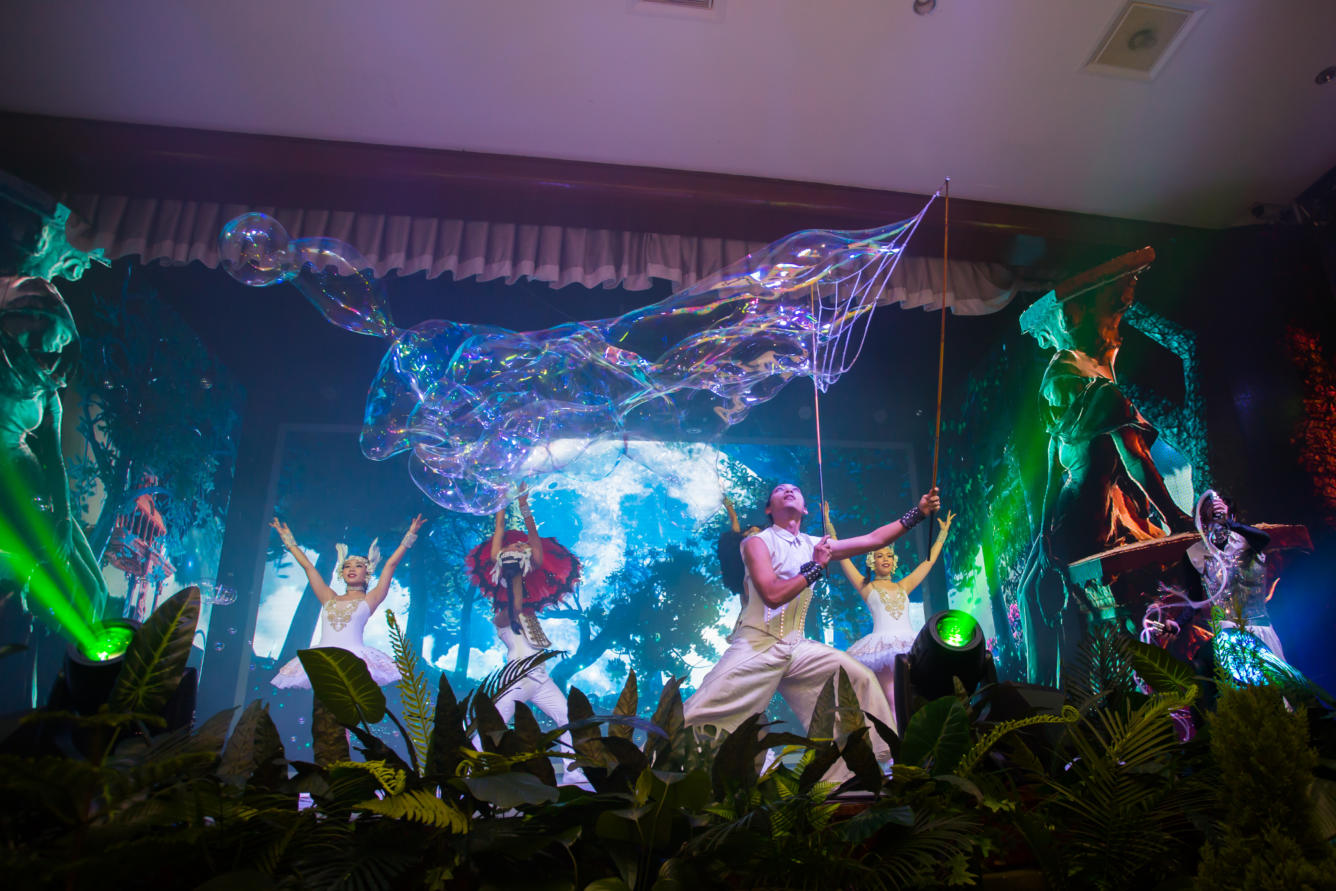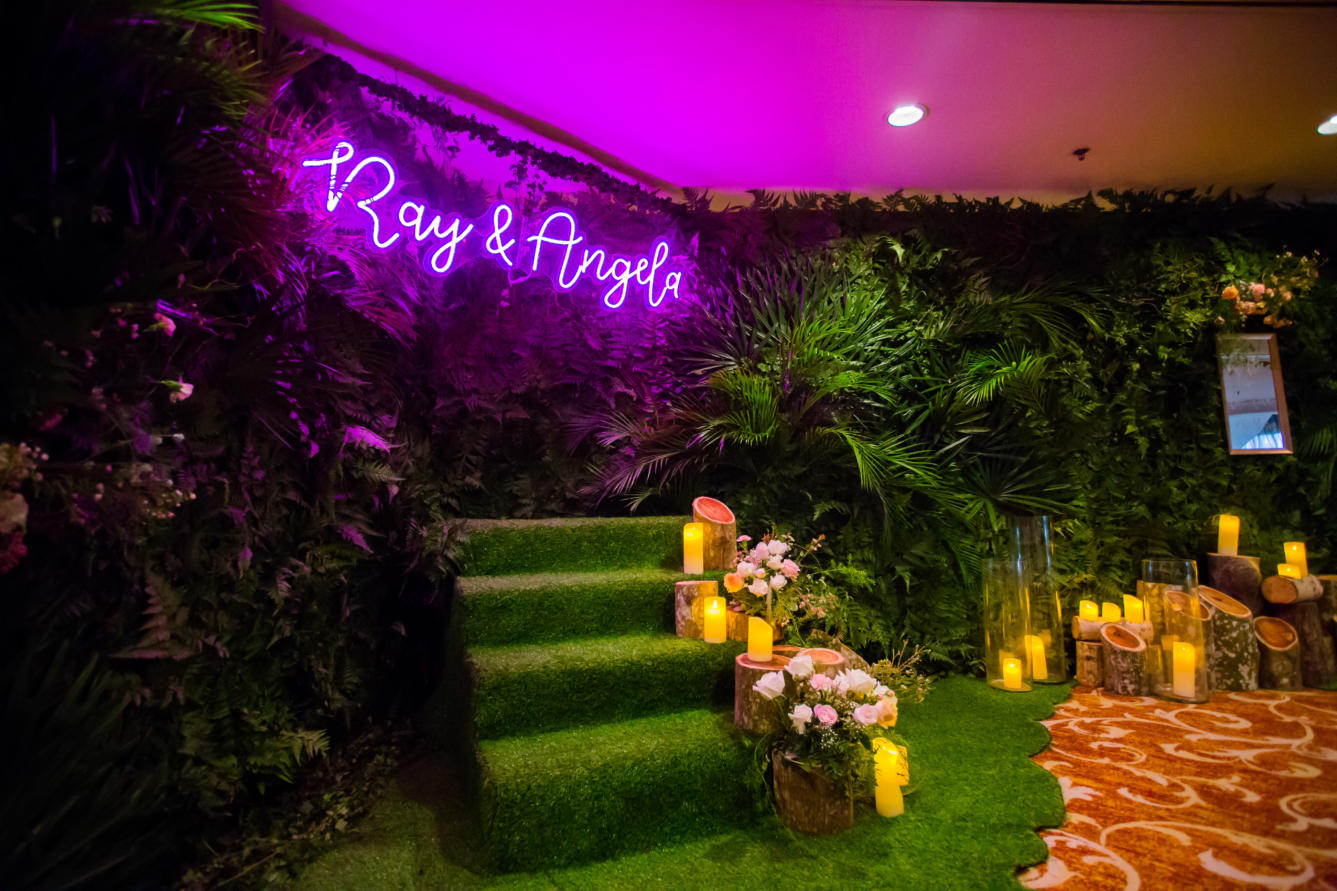 The couple's wedding story began with an elaborate proposal by Ray which was set in the historical city of Melaka, Malaysia. He popped the question and took his lovely Angela by complete surprise after an act and a flash mob by hired dancers and actors at Pampas, a restaurant also in the city. She, of course, said "yes".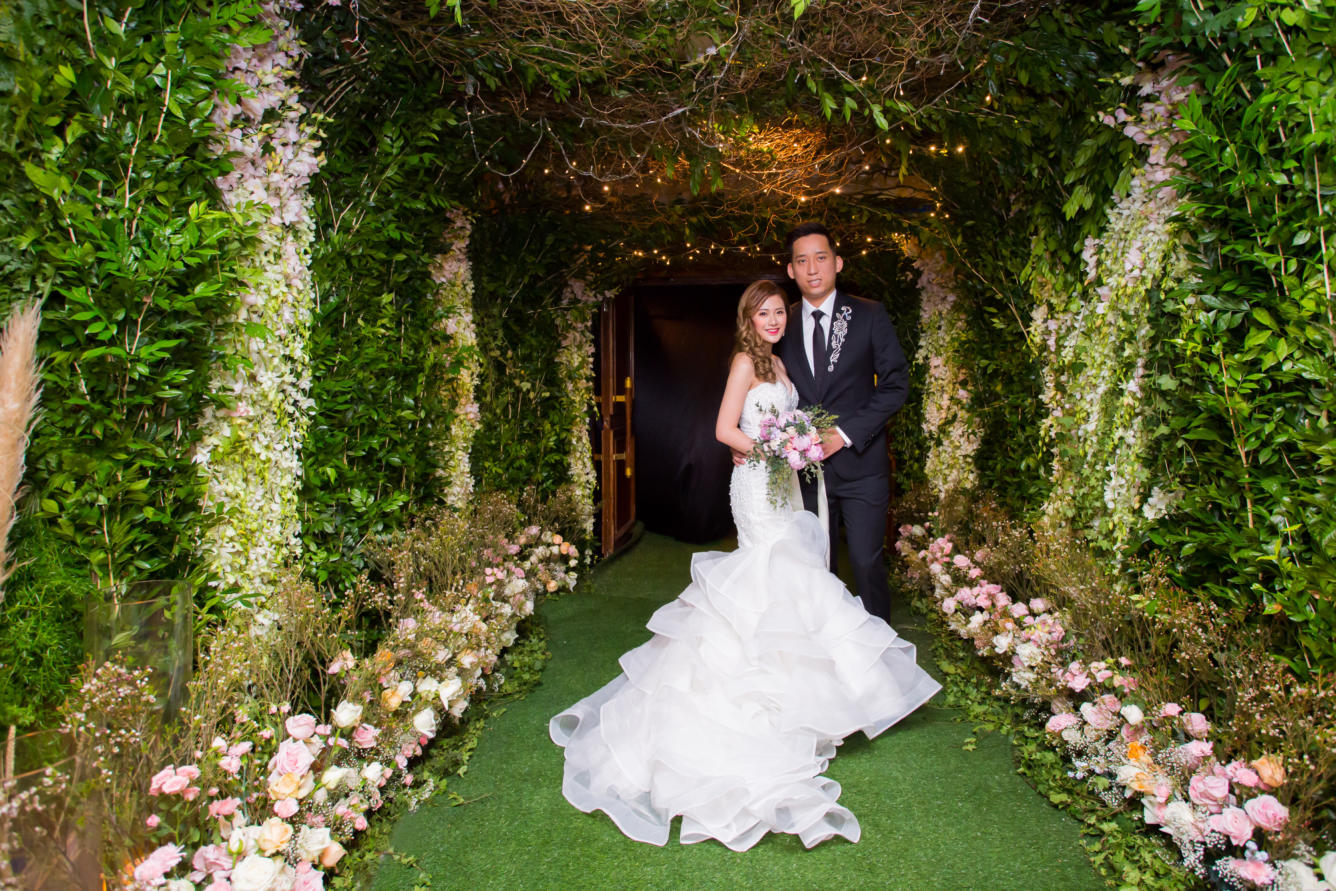 The Hotel Equatorial, Melaka was the venue of choice for its historical, cultural and heritage values. It was also perfect for its central location.
Using a palette with lots of green shades, pastel colours and rose gold, the team delivered fitting decorations. The hotel foyer was transformed to encapsulate the forest theme, complete with foliage wall and a turfgrass carpet – covering more than 100 feet – transforming the venue into a virtual walk in the forest for the guests as they entered the ballroom.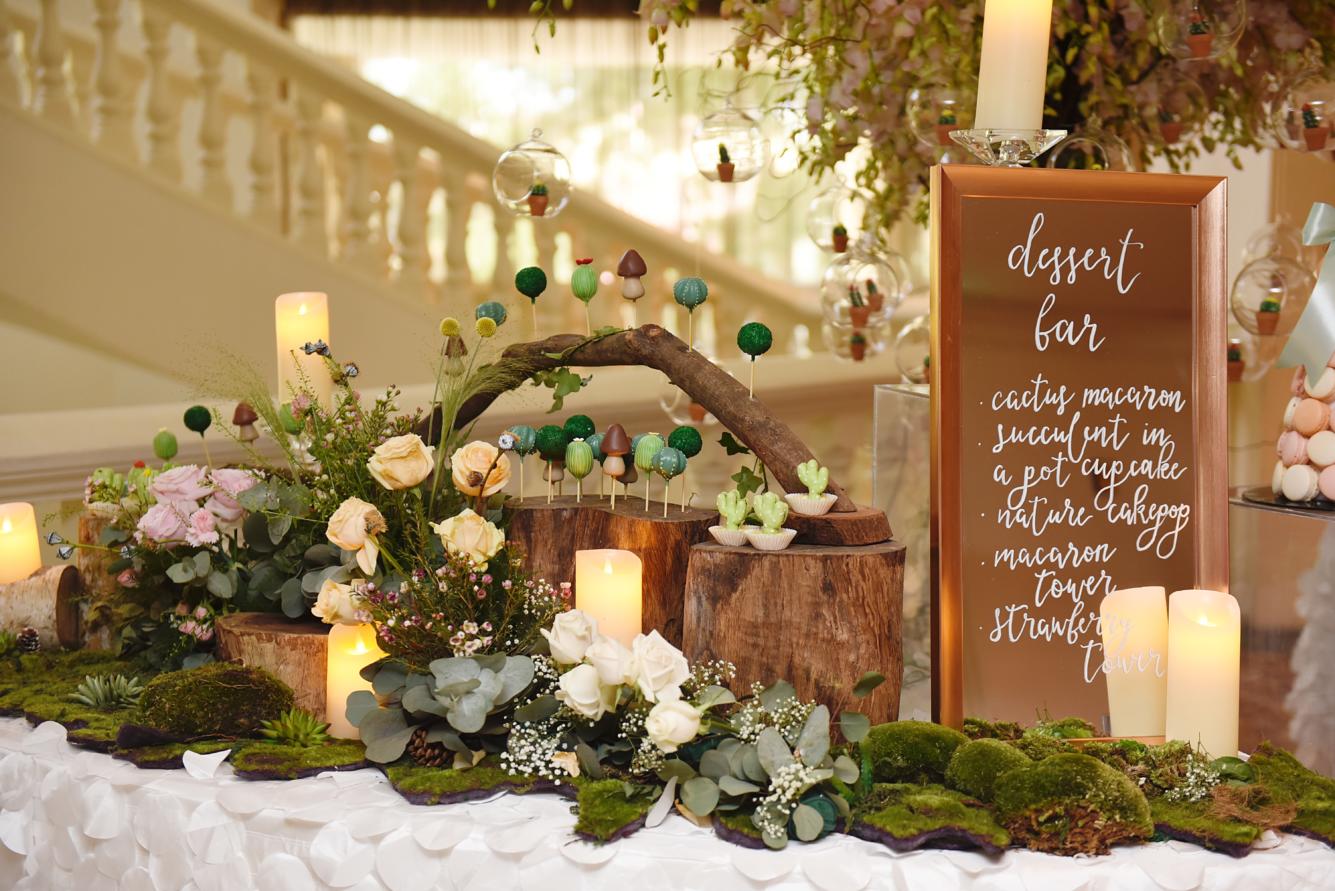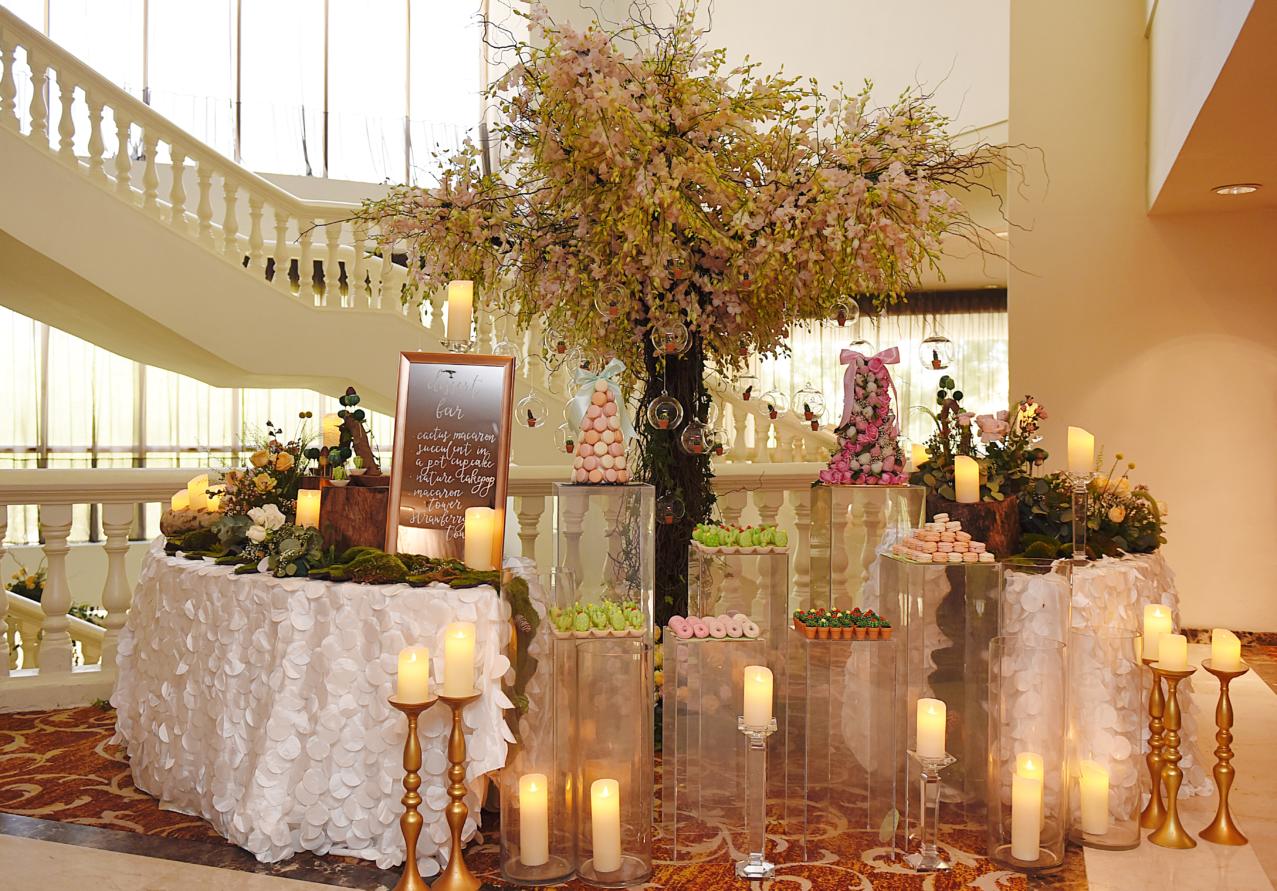 A wild forest tunnel greeted guests at the ballroom entrance which was followed by an upside-down photo backdrop in which clear chairs were suspended bottom up, and red books were hung to validate the effect. There was also a 180-degree motion instant photo booth for guests.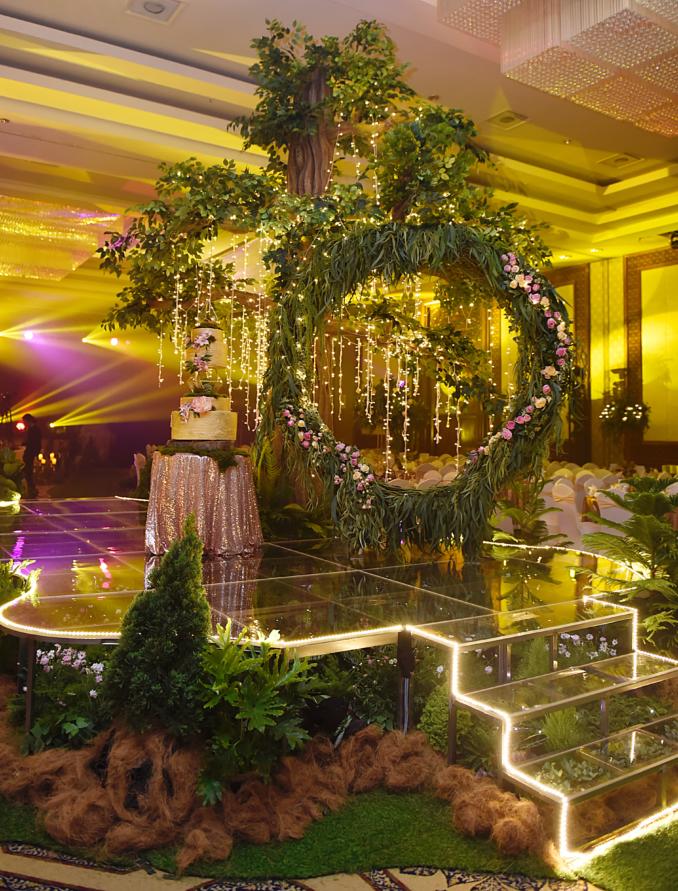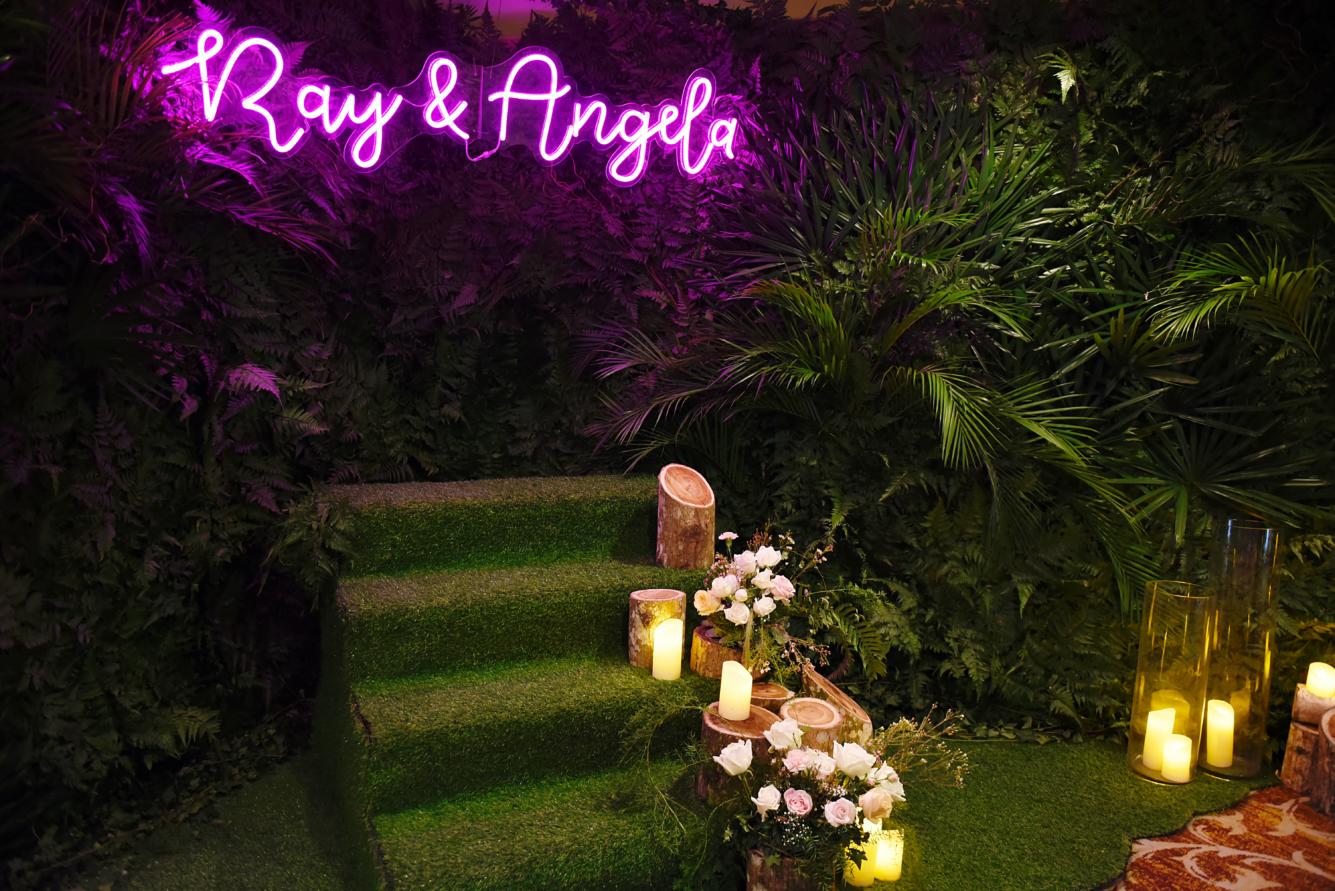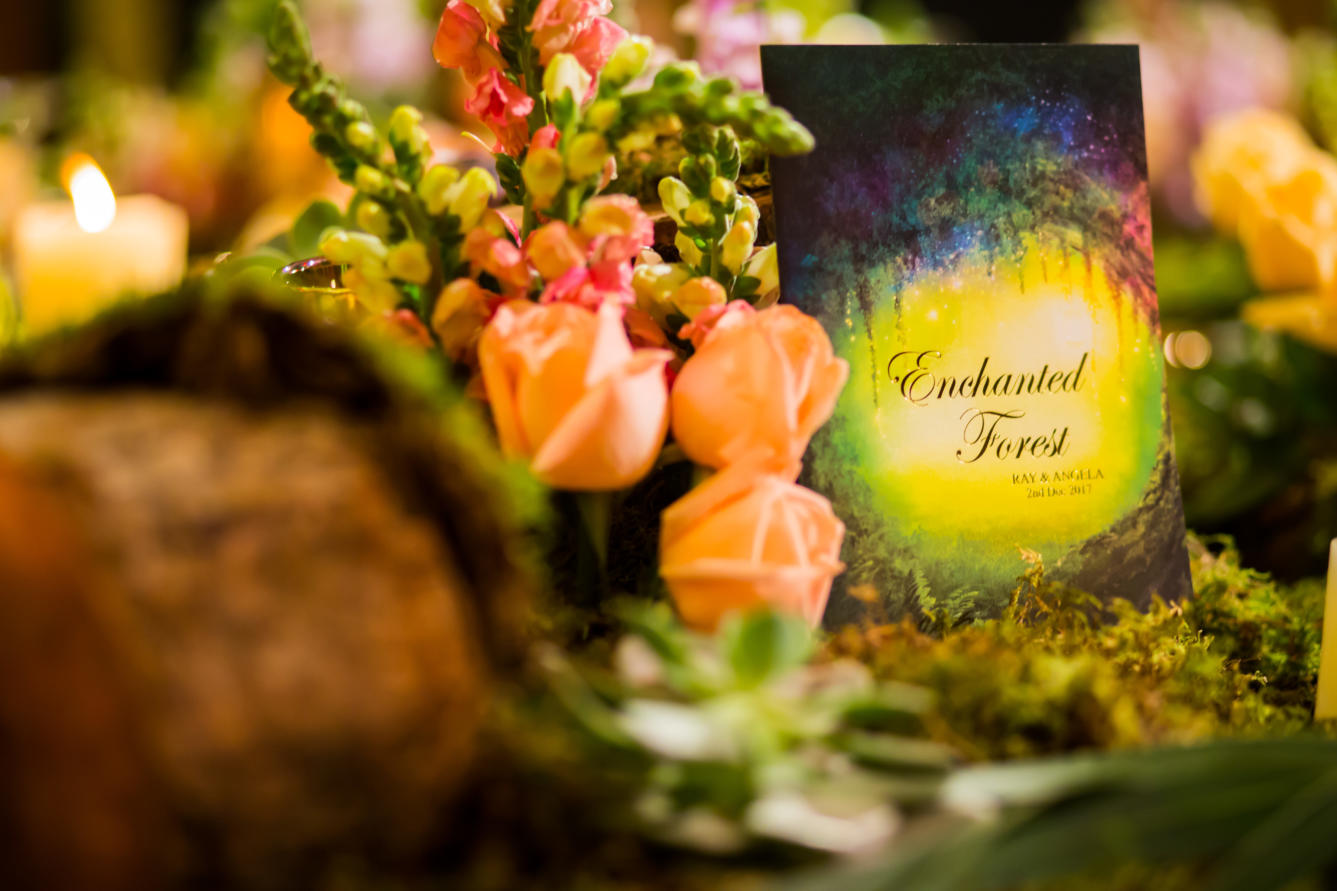 The ballroom centre stage was 20-feet wide with wild flora underneath its glass-floor. A 12-foot tall tree, shrouded with fairy lights, stood there as well to give off a romantic yet whimsical feel to the event. The terrarium themed cake stood by the tree and the magic was made more evident with the presence of 'fairies' sitting on a giant swing.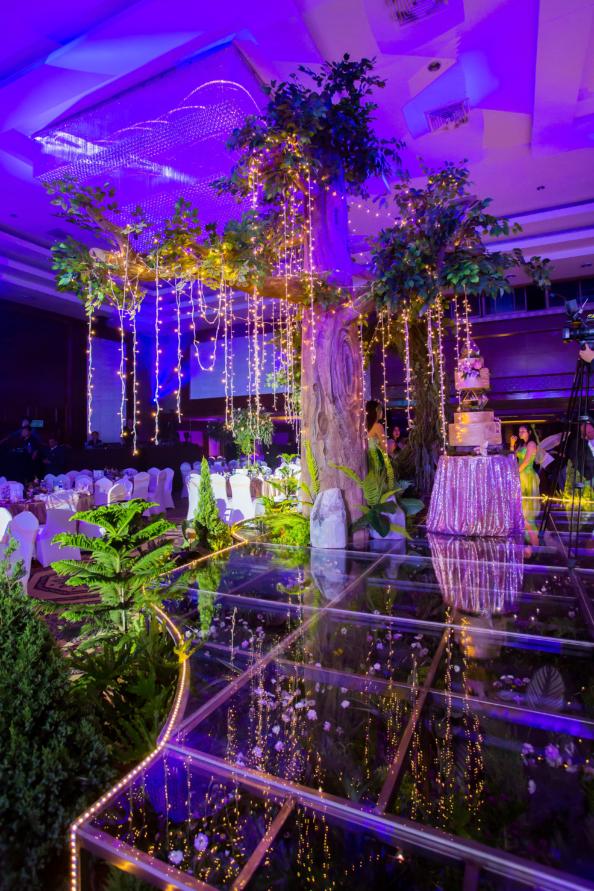 The main table was 12-feet wide, draped with a light peach sequinned cloth. Its elaborate centrepiece was everything nature – moss, a wooden log, and flowers which reached the floor.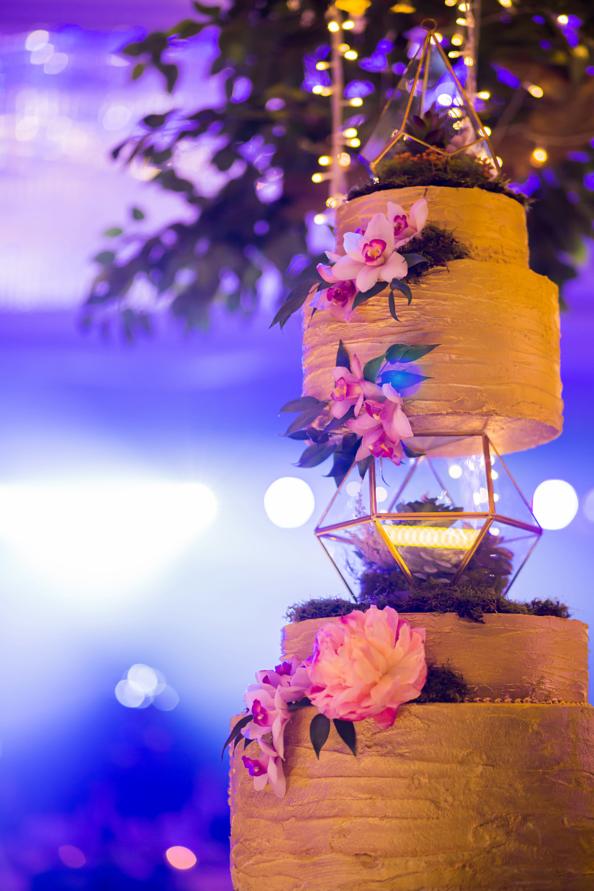 Each table were adorned with a real wooden log or stump which bore the table numbers, detailed with succulent plants and moss, and candles for a romantic finish.
It was a magical night filled with non-stop performances comprising an LED laser dance, a bubbles display, a laser violin production and speed painting.
The night closed with a sweet end with an edible doughnut wall and a dessert table complete with customised themed desserts featuring cacti macarons in a pot cupcake, and towers of pastel coloured macarons and strawberries.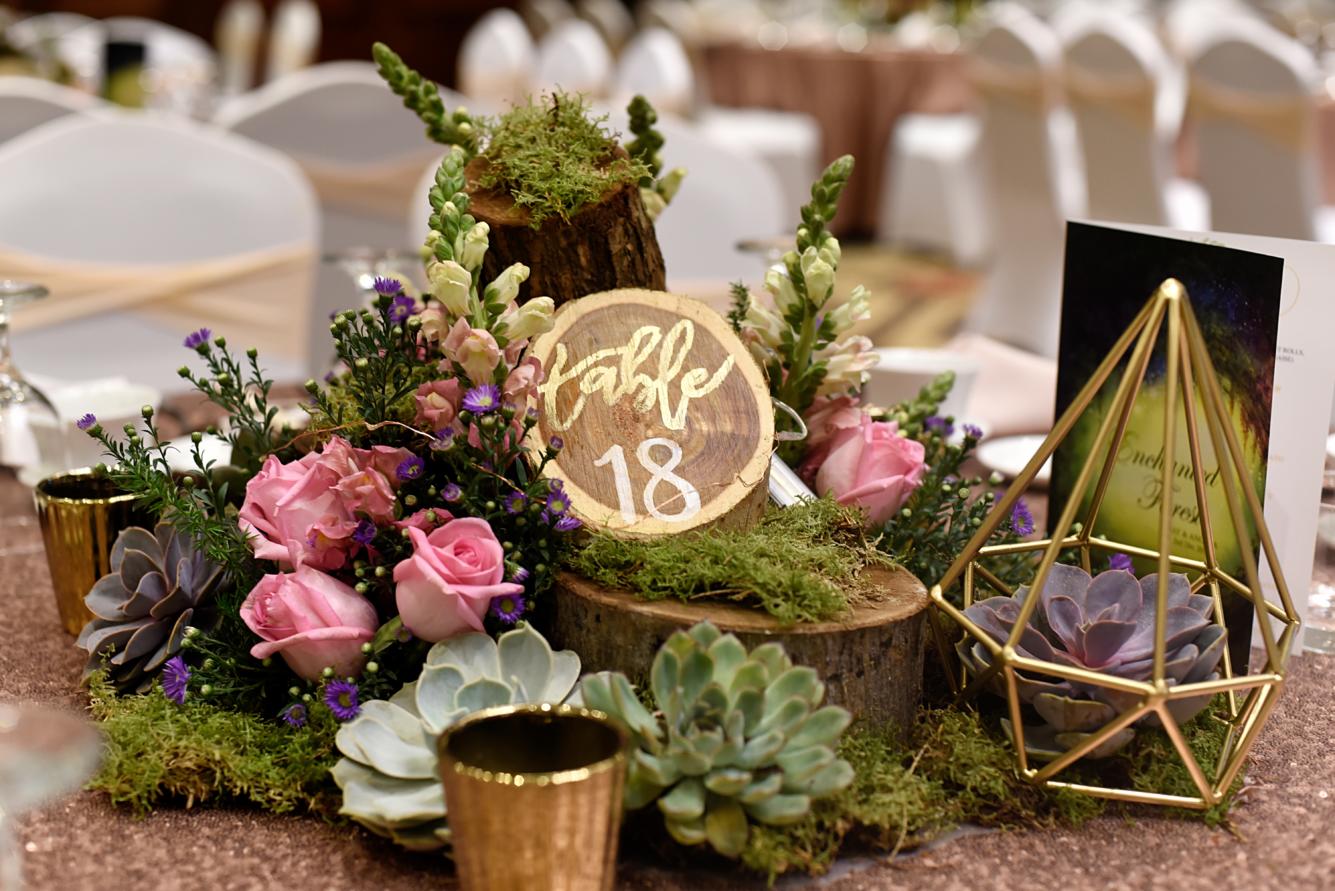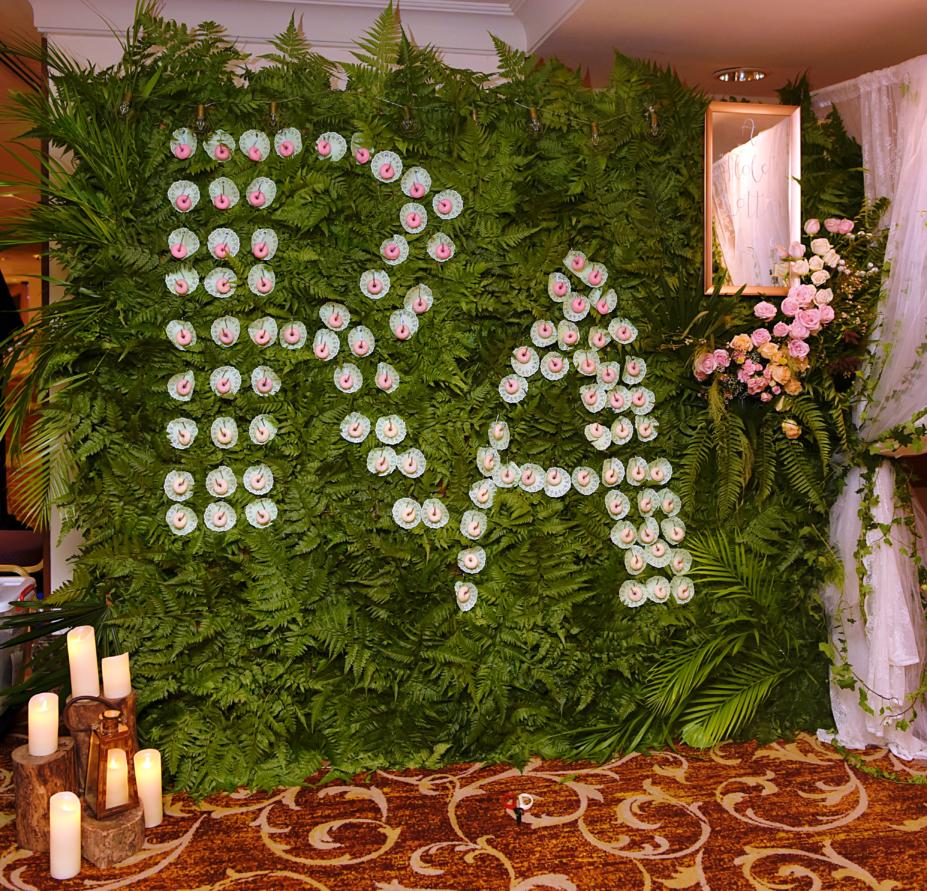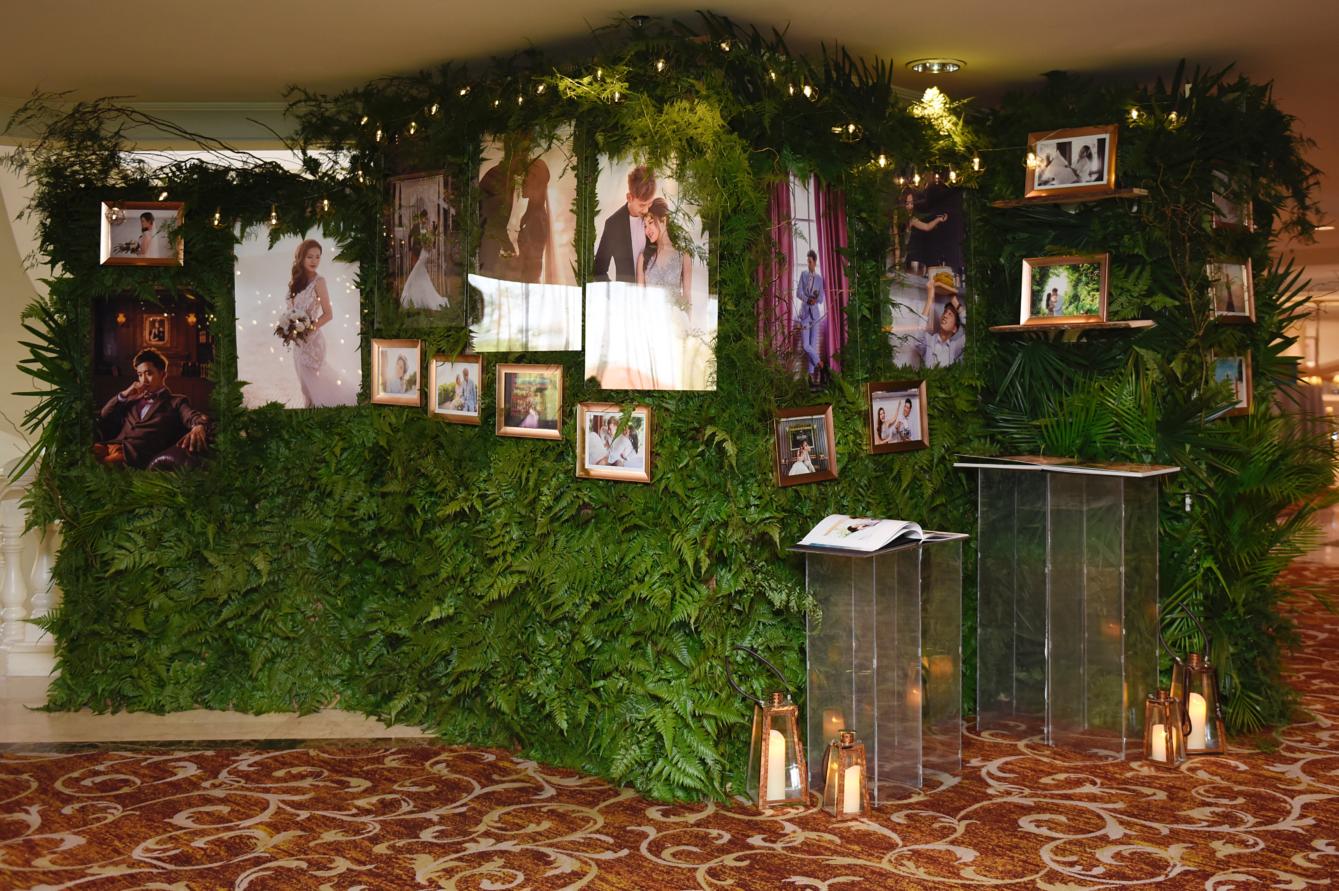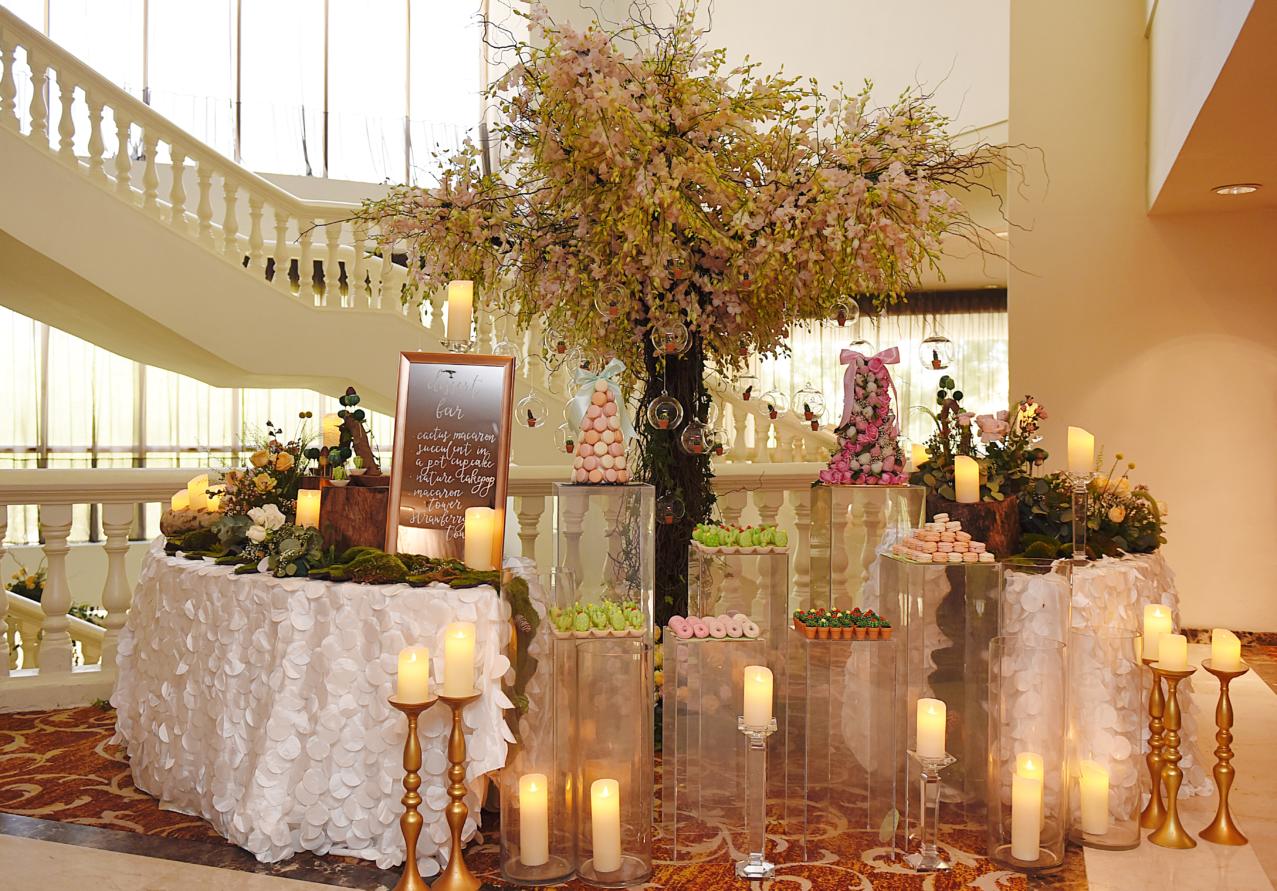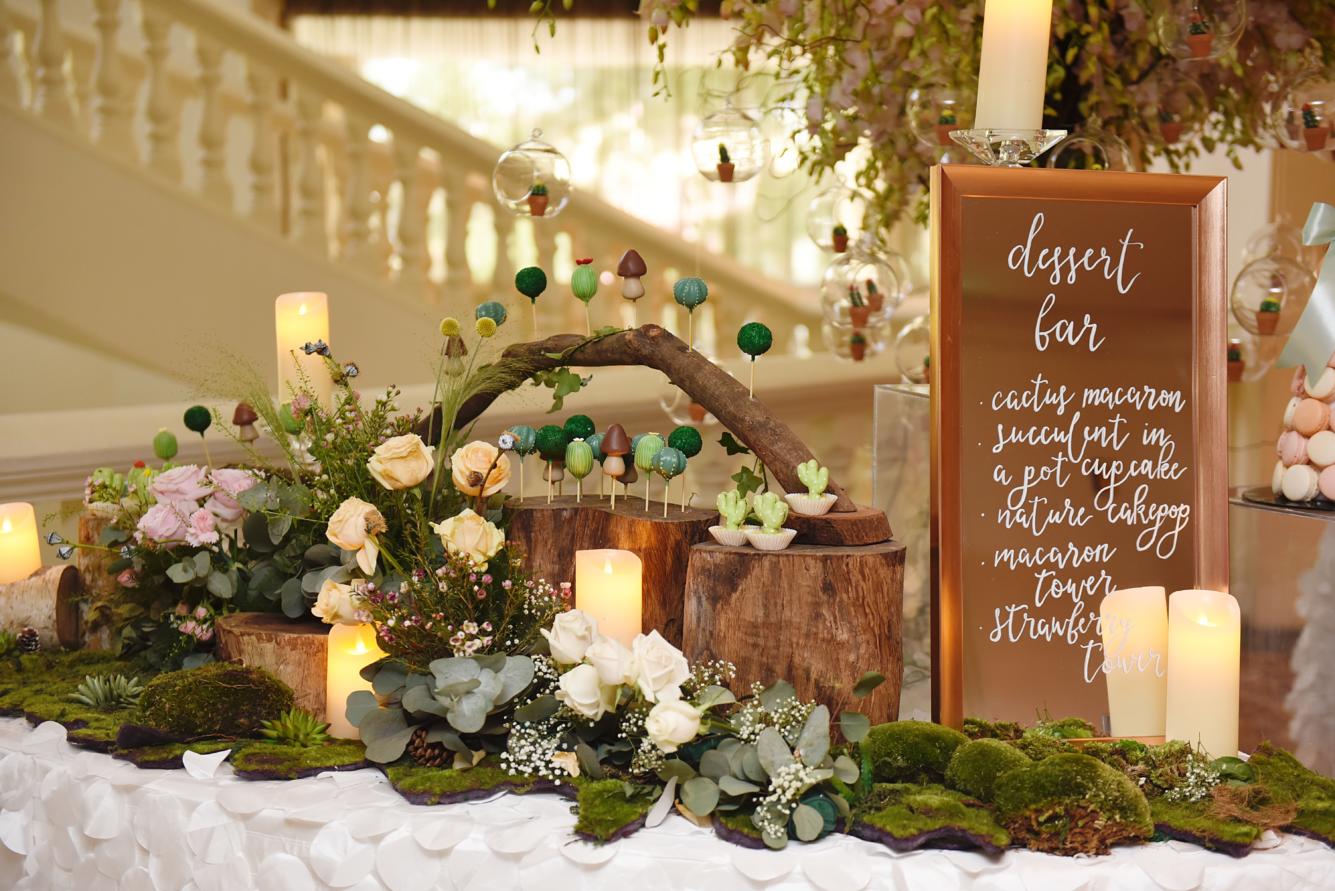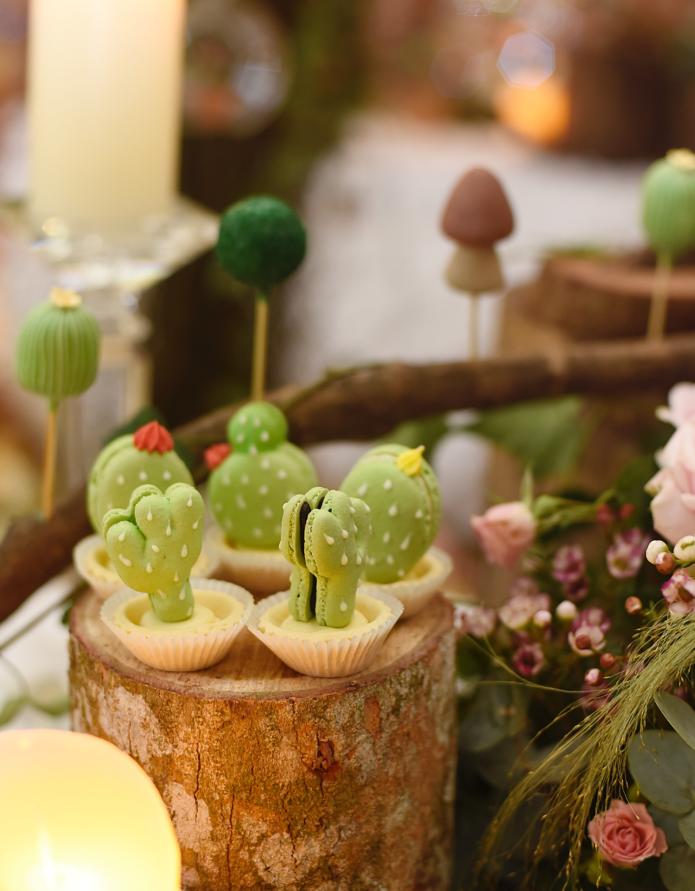 Pictures doesn't quite paint the words here. Must check out this video 🙂