Looking for a great outdoor venue to host your elegant garden wedding party? Look no further. Here are some great places for you to use to bring your wedding experience to life.
1. Sangkot Garden, Hulu Langat.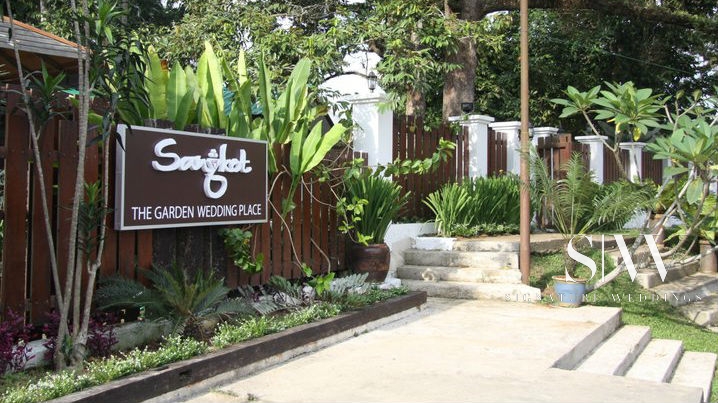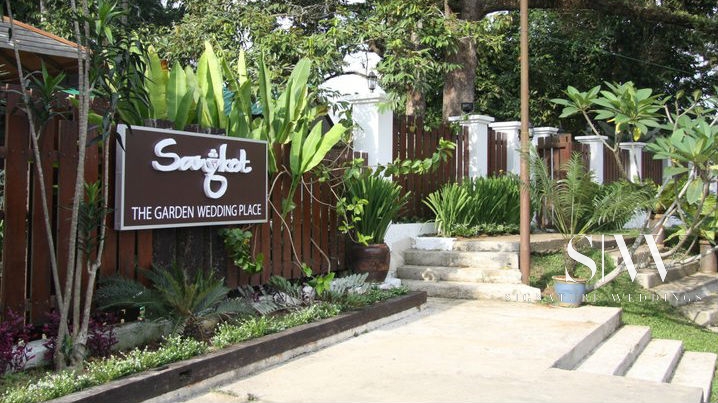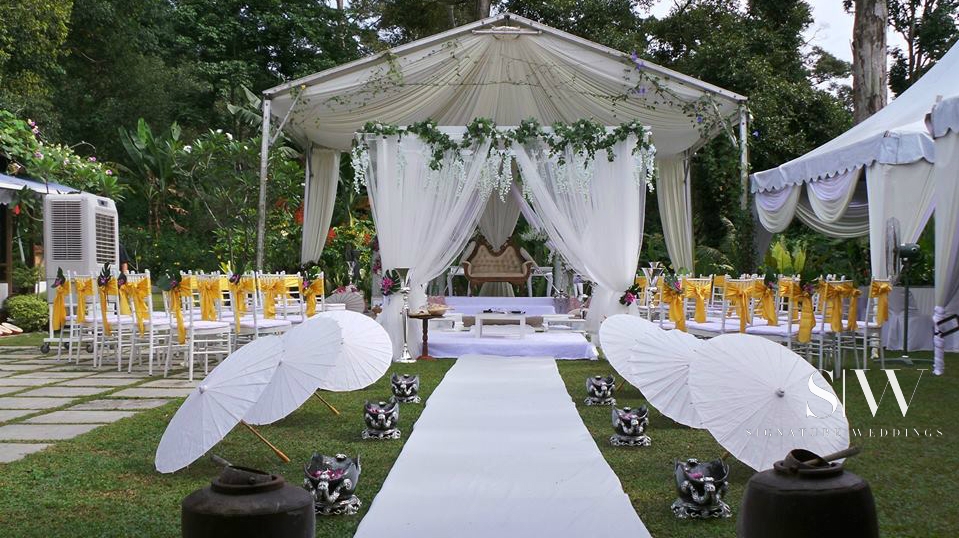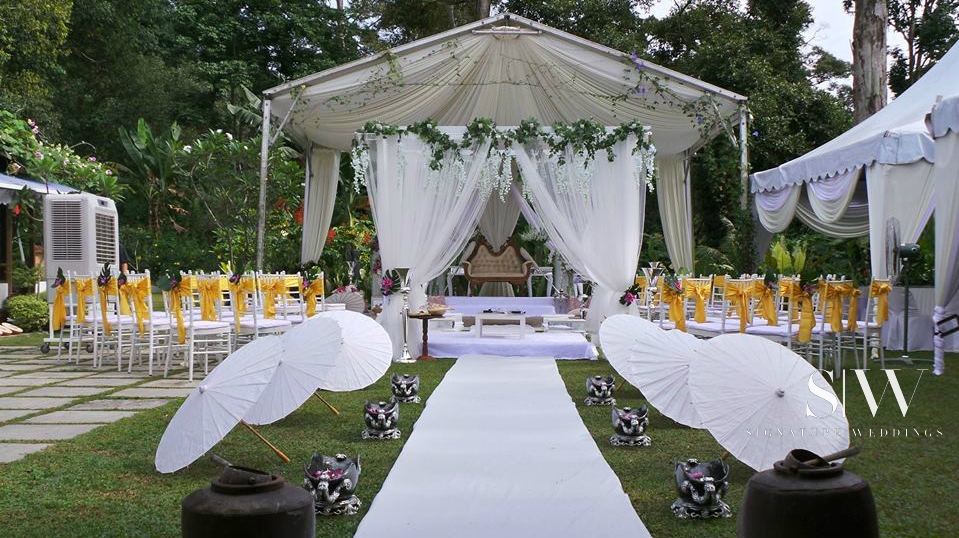 A place that's perfect for picturesque wedding setups. Located in the heart of Hulu Langat, this alfresco garden villa attracts many brides and grooms; its good food and its scenic and romantic garden wedding setting is a go-to for nature-loving couples.
Address: Lot 5373, Bt 15 1/2 Hulu Langat , Selangor 43100
Phone: +6012-307 7337
Website: www.sangkot.com
2. Gita Bayu, Seri Kembangan.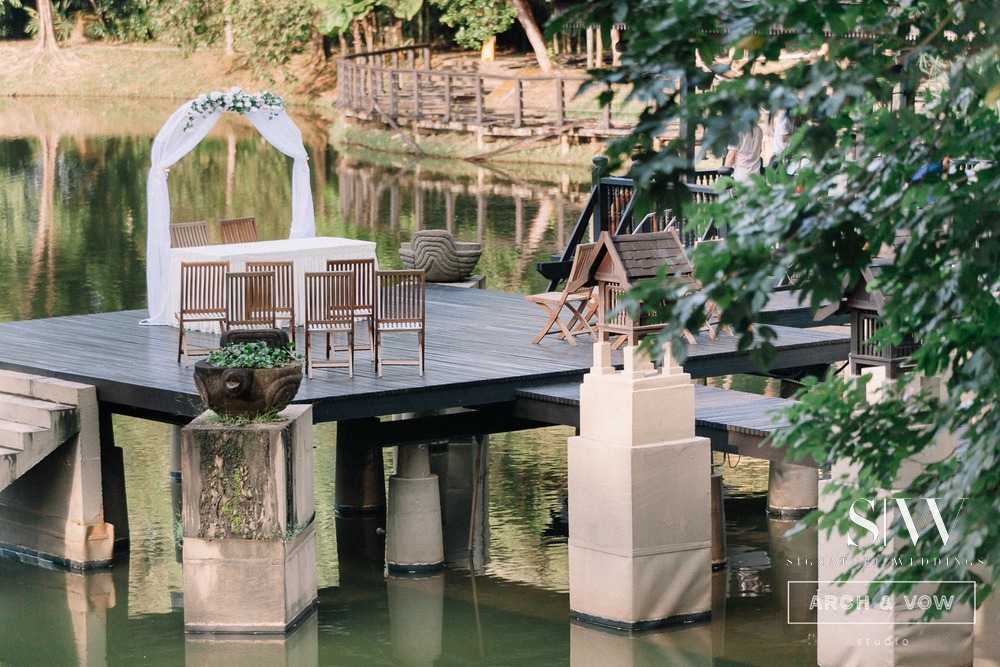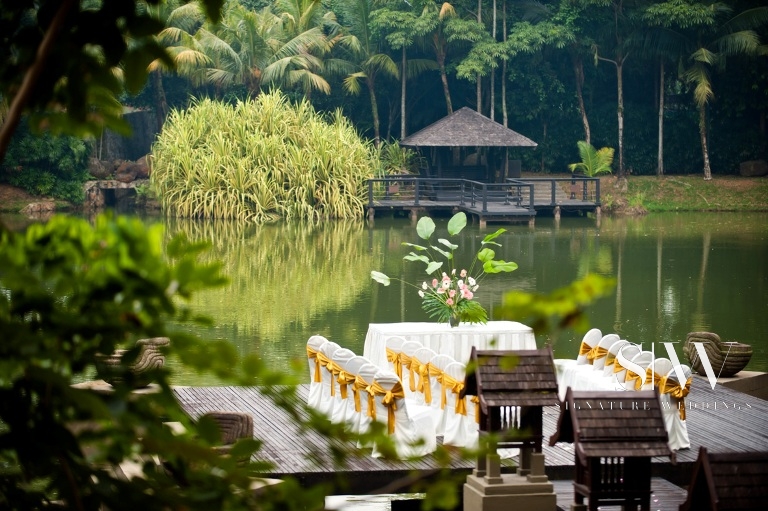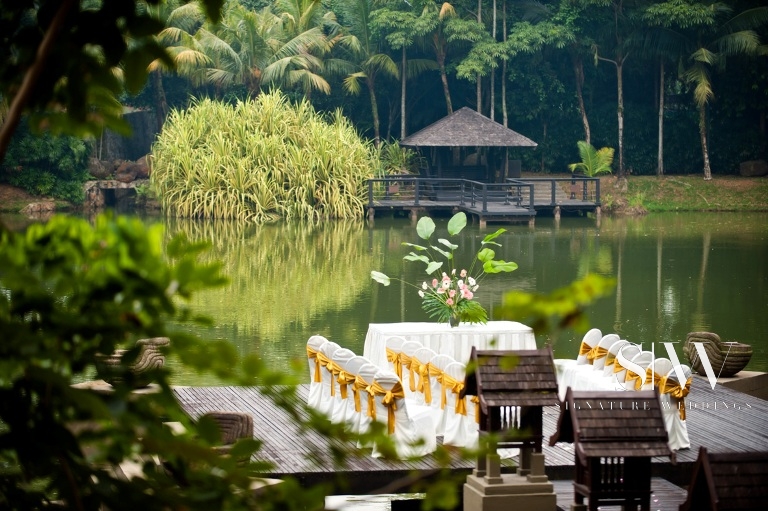 Located next to a lake, Gita Bayu is a great place for outdoor wedding ceremonies and parties. It is a gem that is tucked neatly into the surrounding lush, hilly landscape, where nature envelops you like a comforting blanket; A place of amazing sunsets and photo opportunities.
Address: No.2 Jalan Bayu 1, 43300 Seri Kembangan, Malaysia
Phone: +603 8945 5560 (Hunting)
Phone: +6017 9892 560 (General)
Phone: +603 8943 1805 (Restaurant & Events)
Email: info@gitabayu.com
3. K'Seena House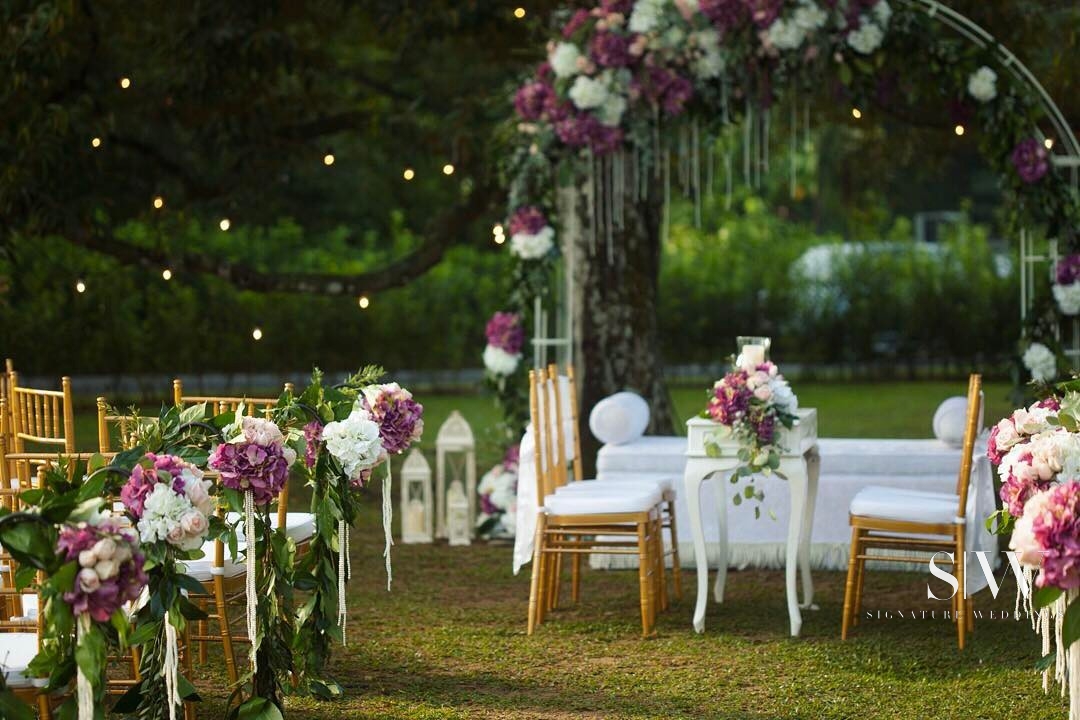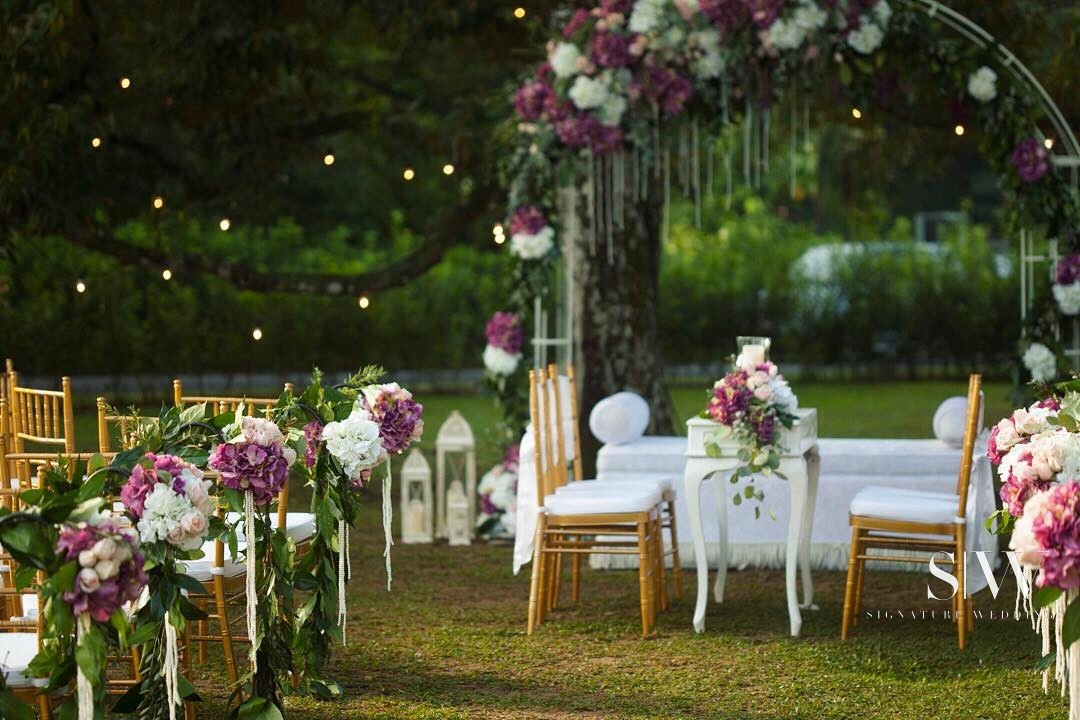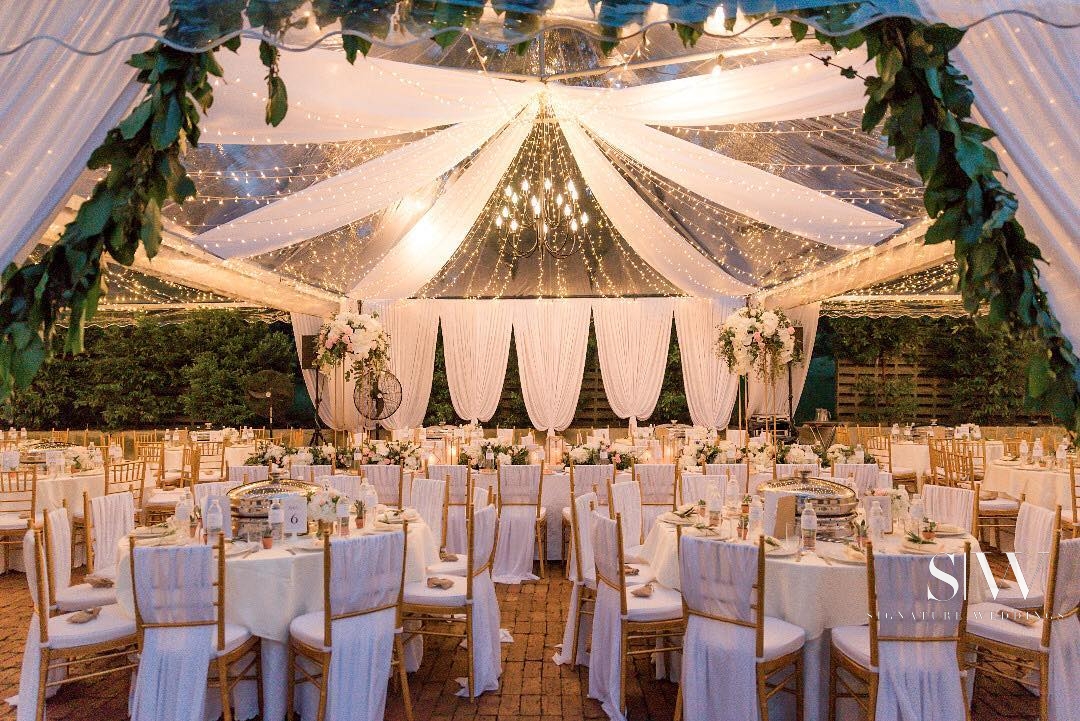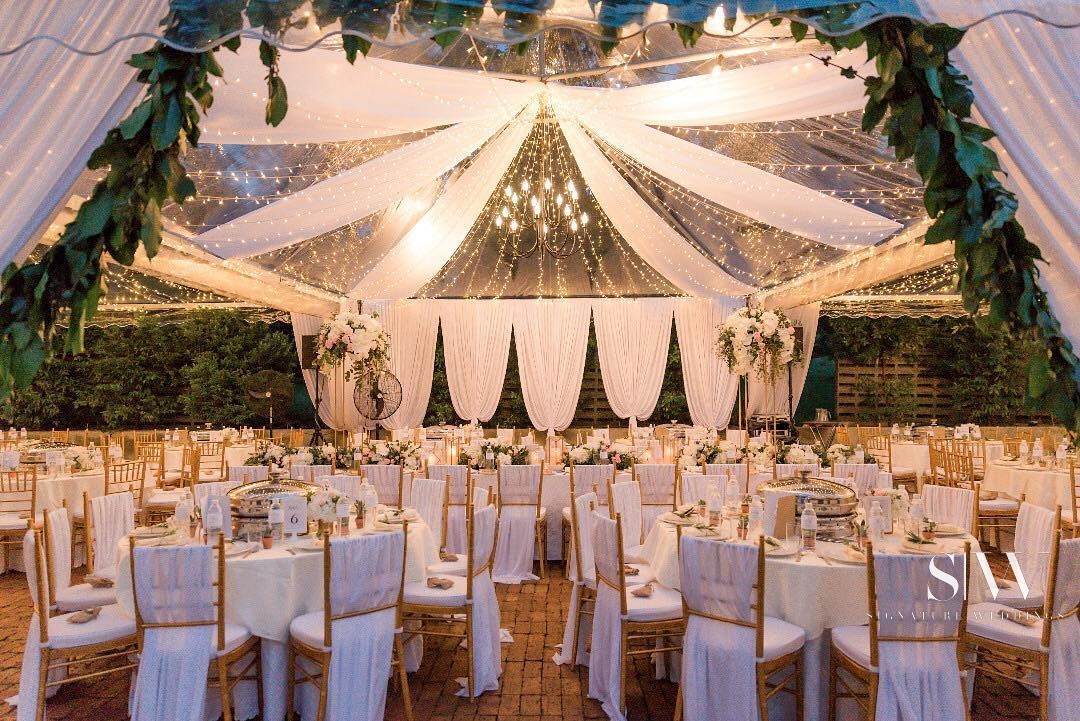 With a 24,000ft garden, this 100-year-old, historical house offers a laid-back ambiance and beautiful historical interiors—great for couples who like historical sites.
Address: Lot 3035, Lorong Teratai, Kampung Gombak, 48050 Kuang, Selangor
Phone: +6012-614 7554
Website: www.kseenahouse.com
4. A-Park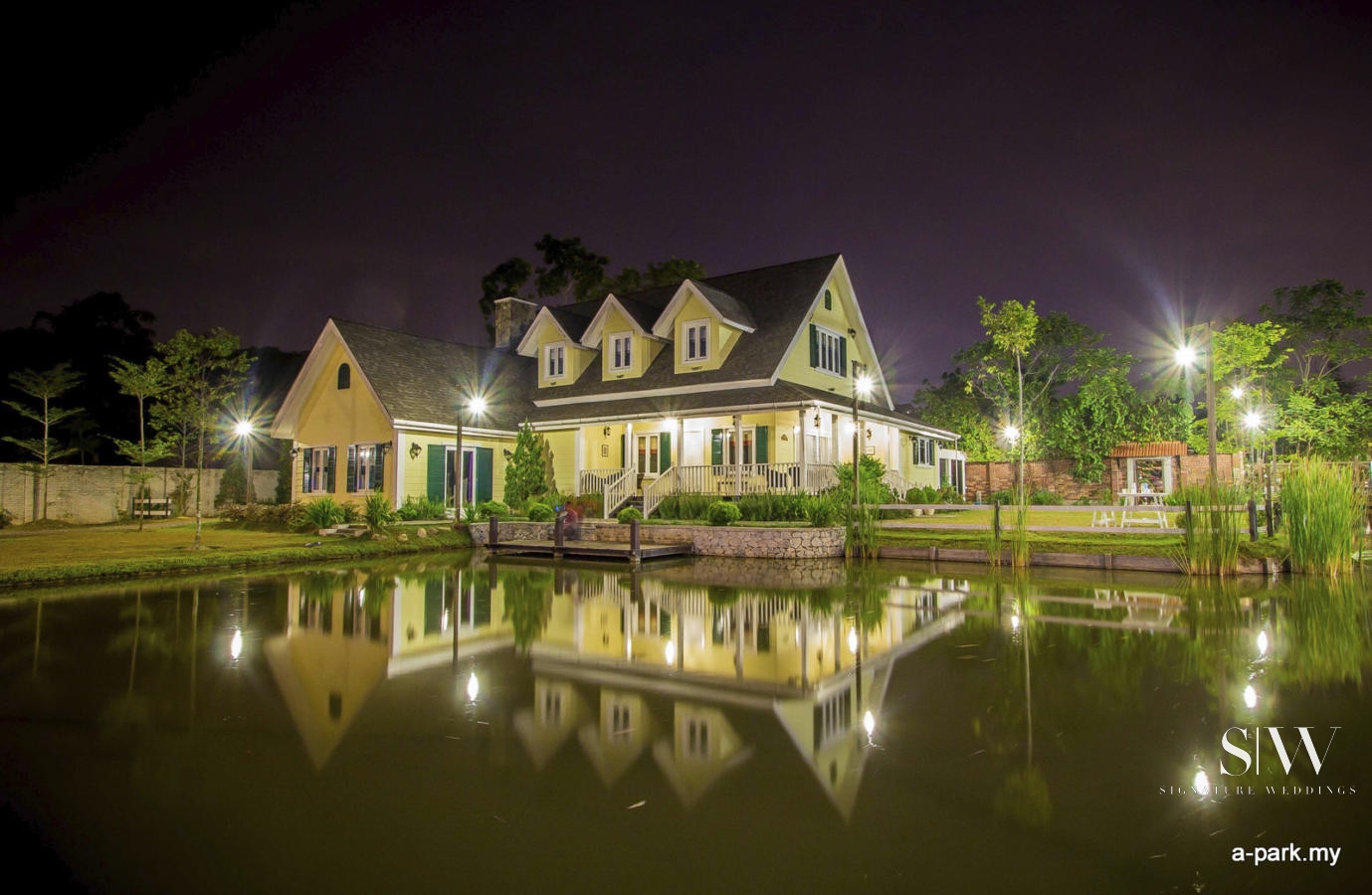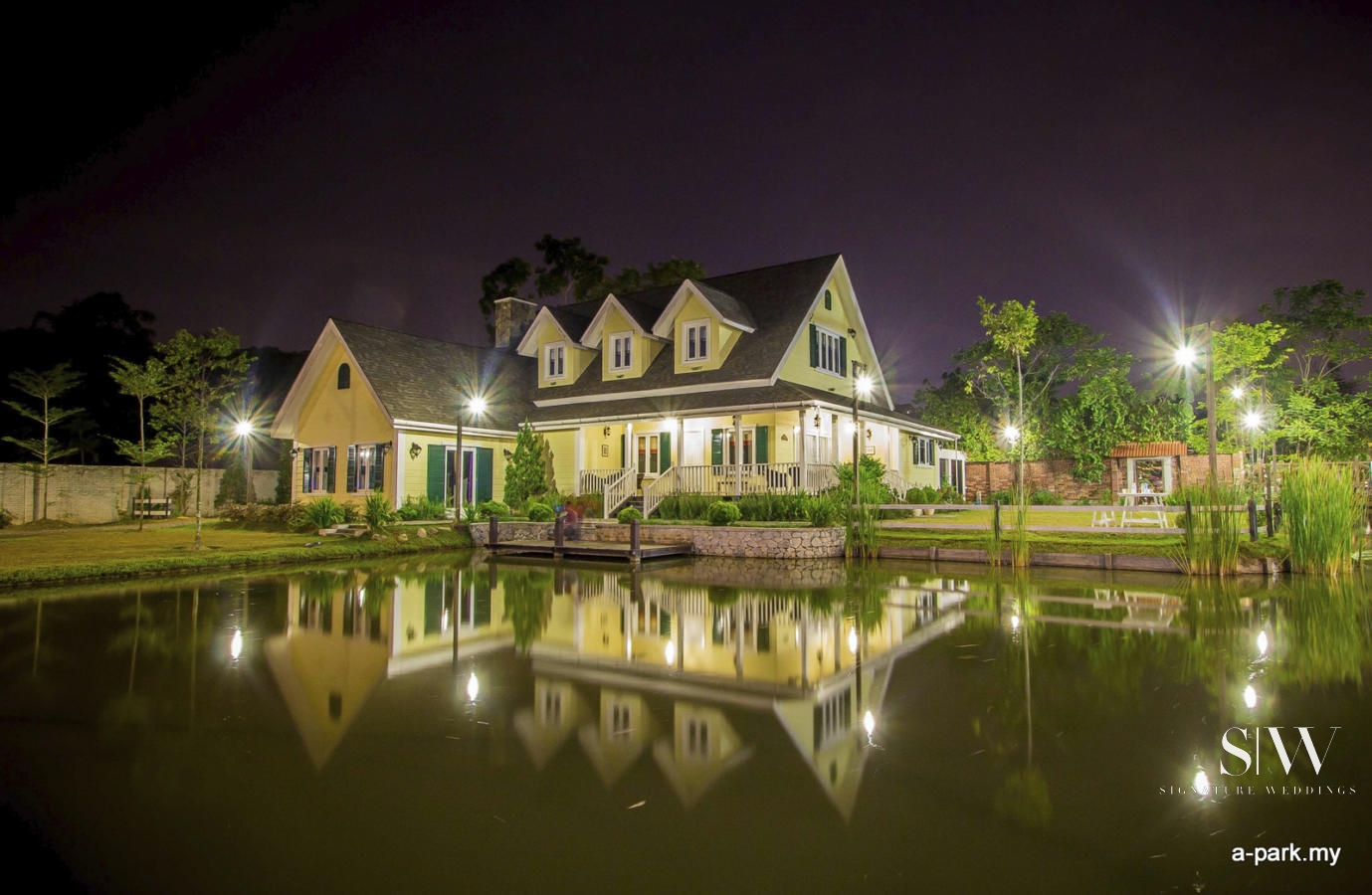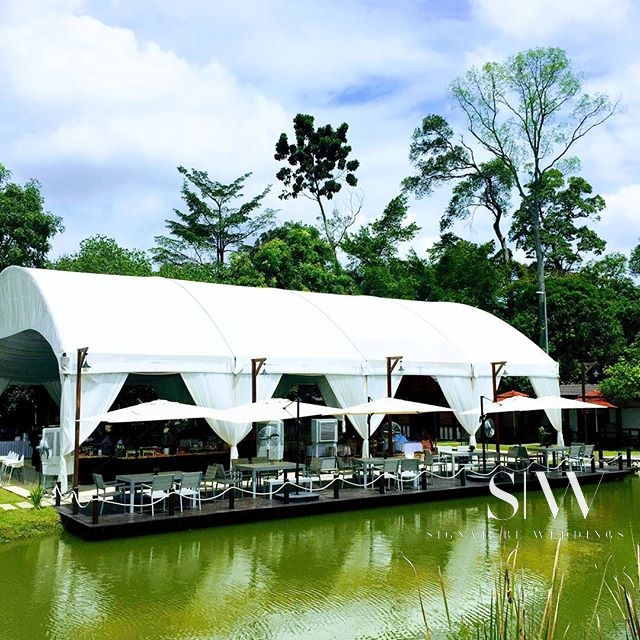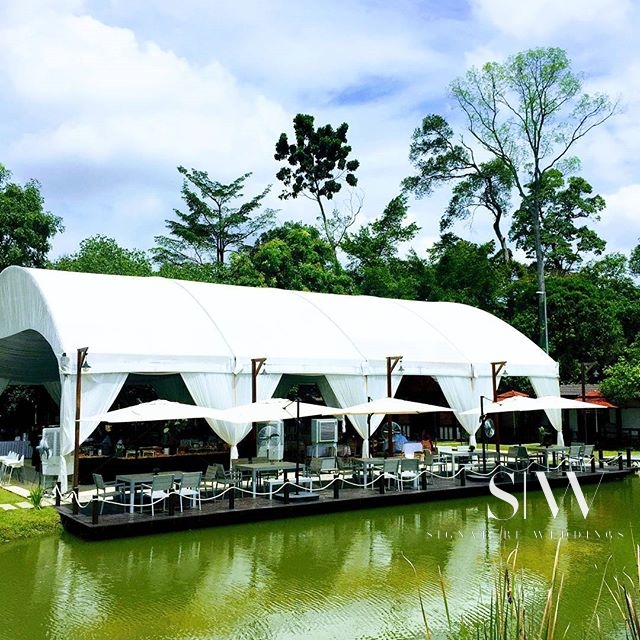 A-Park Puchong, set amidst the lush jungles of Puchong, is an ideal place to host your wedding events. It offers a perfect setting for garden wedding and destination wedding. Centering on an English Cottage that is surrounded by a lake and a lawn, it provides a beautiful backdrop for stunning photography.
Address: 3275, Jalan Pulau Meranti, Kampung Pulau Meranti, 47100 Puchong, Selangor
Phone: +603 6142 6051
Website: www.a-park.my
5. Puncak Dani, Genting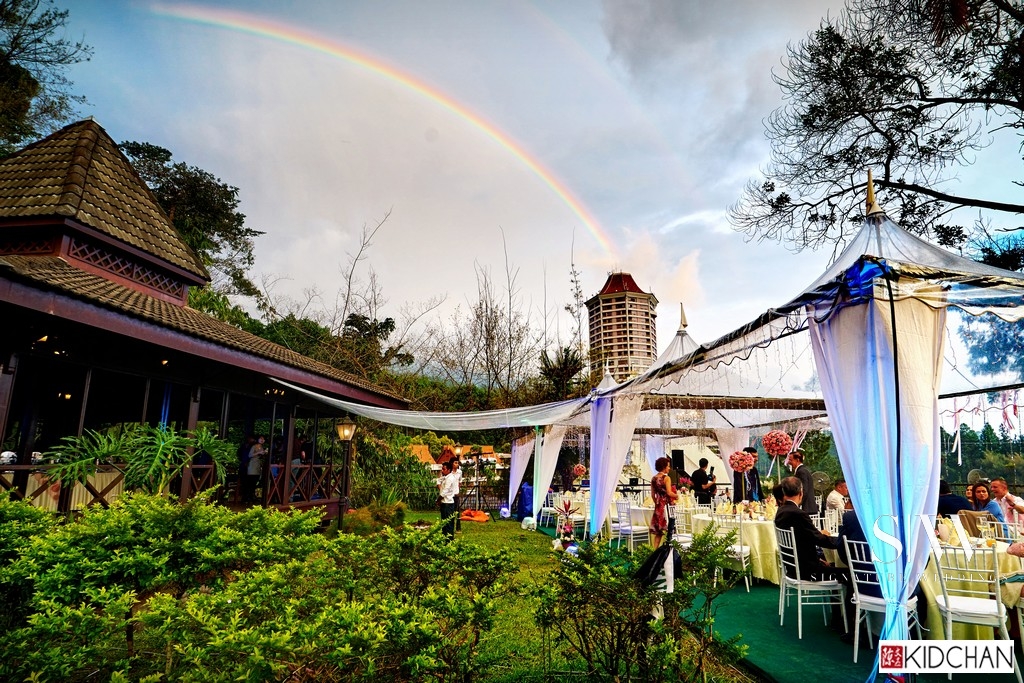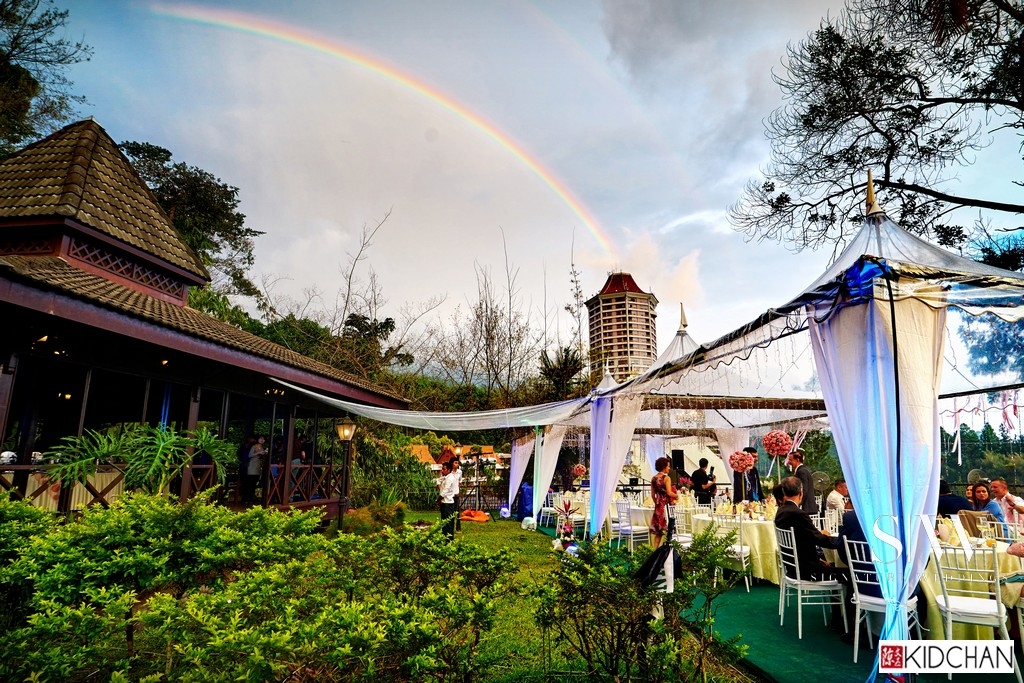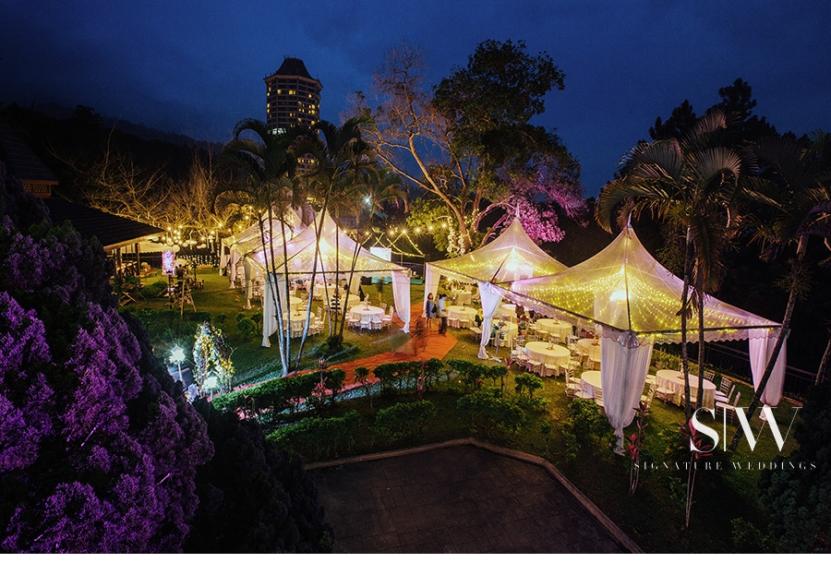 Set in the beautiful tropical highlands, Puncak Dani and the Dani Lodge are ideal venues to have alfresco weddings. The cool climate will make it an enjoyable experience for all guests and the surrounding beauty of nature will surely give each person a magical, fairytale experience. This beautiful lodge is run by Alun-Alun Resort Holidays.
Address: Lot 12 & 13 Puncak Dani & Dani Lodge, Gohtong Jaya Genting Highlands, Jln Institut Aminuddin Baki, 69000 Genting Highlands, Pahang, Malaysia
Phone:+603-2141 0818/+6011-1506 0098
Email: alunalunresortholidays@gmail.com
6. Tanarimba, Janda Baik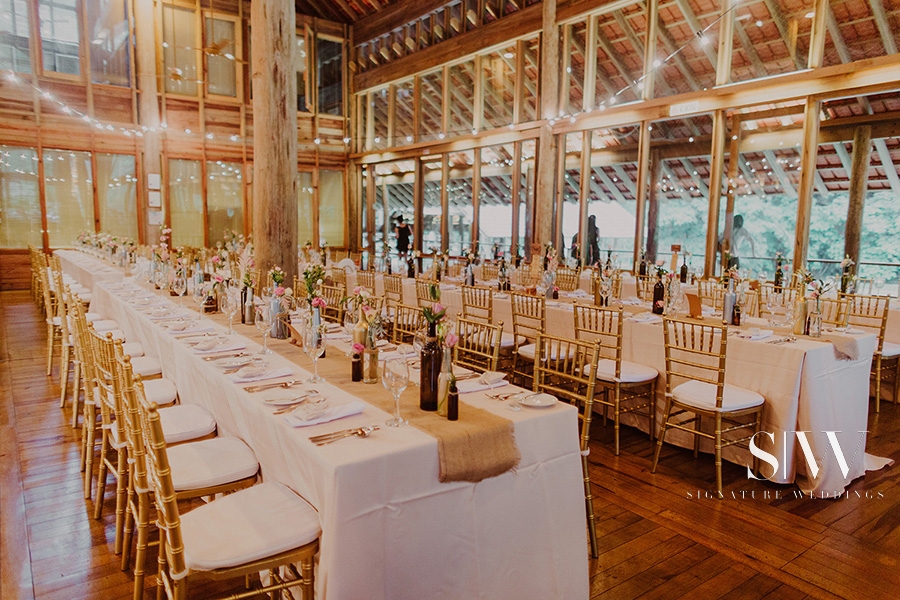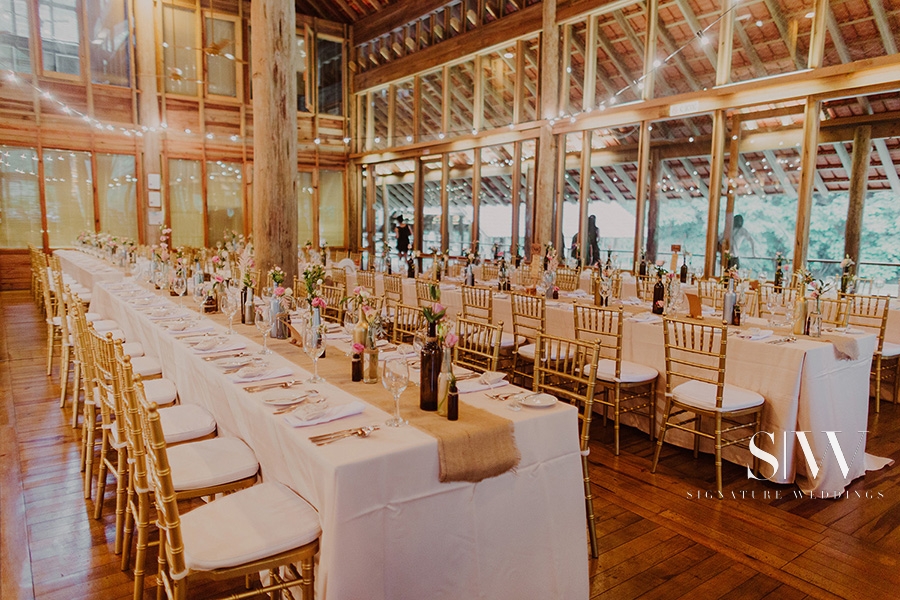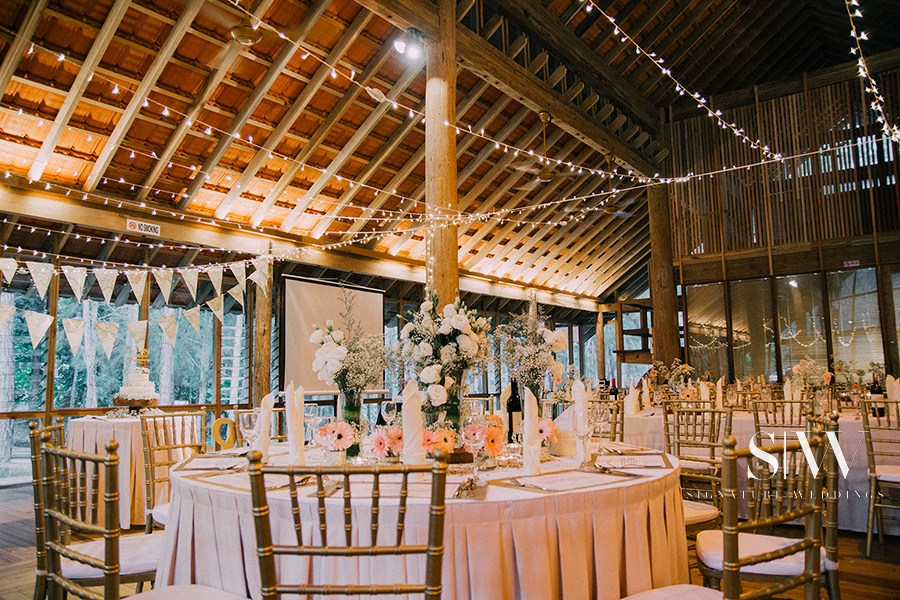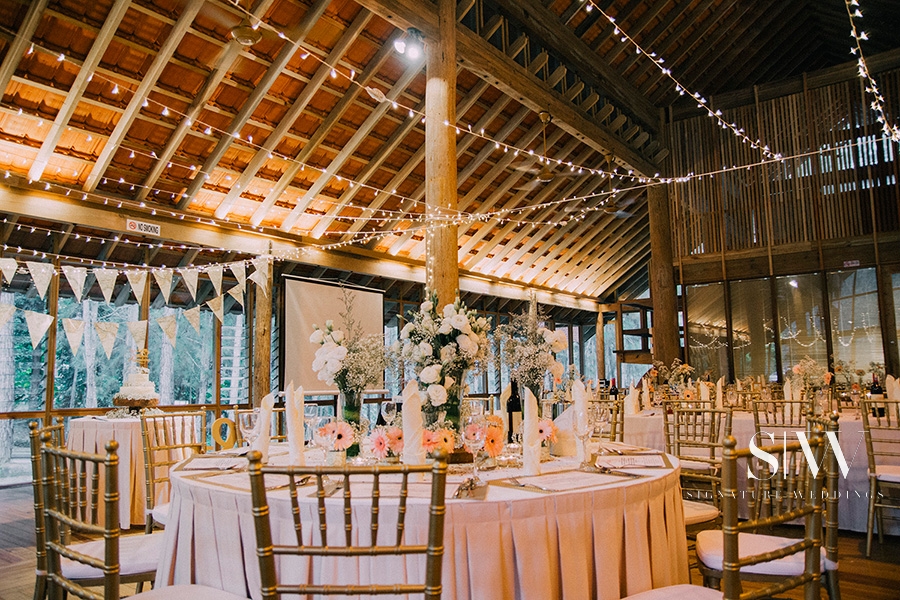 Similar to Puncak Dani, this venue gives its visitors a cool experience. Set in 7,299 acres of lush tropical rainforest, its spectacular timber structure with extraordinary wooden beams and surrounding greenery can be used for stunning outdoor wedding ceremonies.
Address: C1, Jalan Tanarimba Pine, Tanarimba, Janda Baik, Bukit Tinggi
Phone: +609-233 0655
Email: enquiry@tanarimba.com.my
Website: www.tanarimba.com.my
7. Ciao Ristorante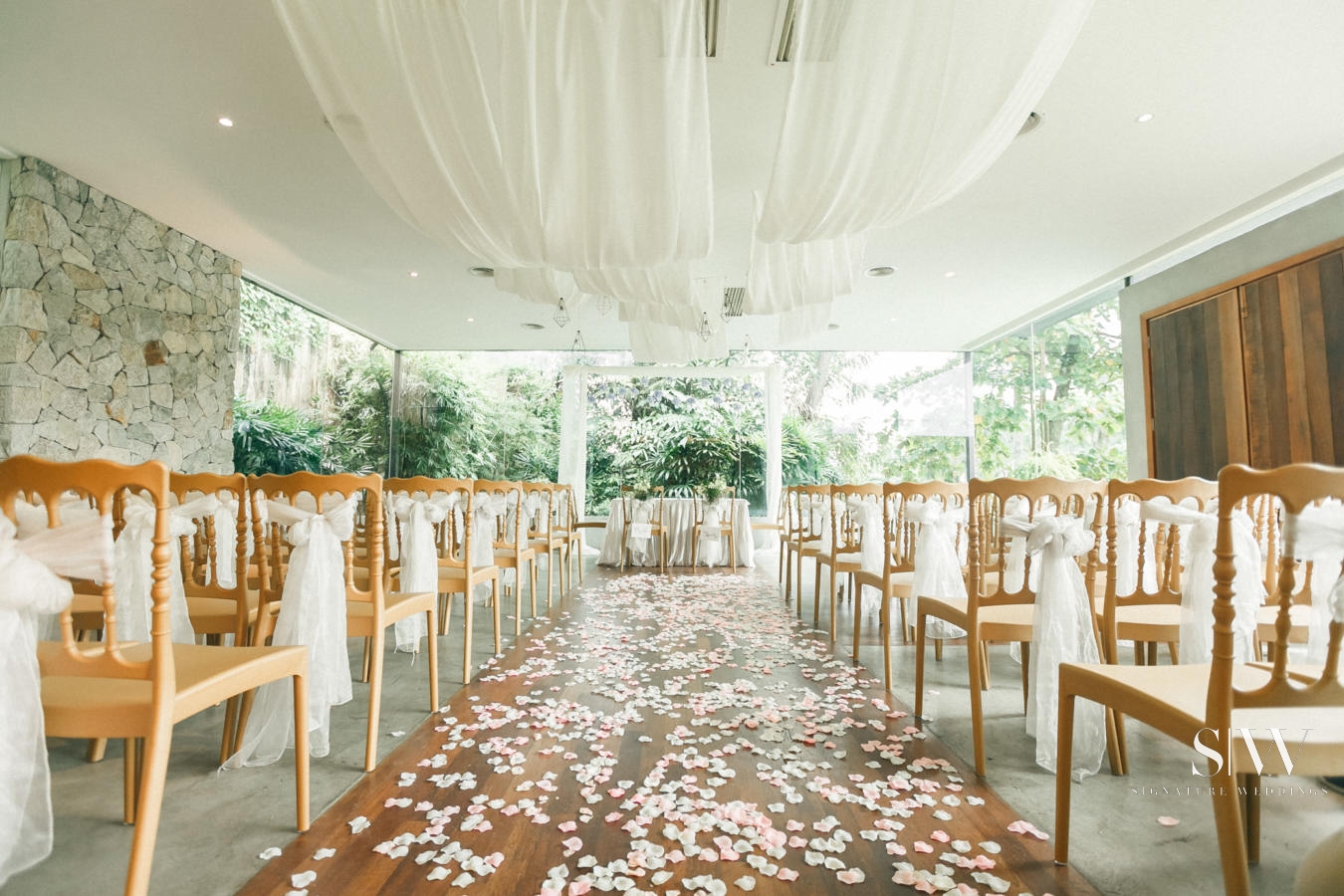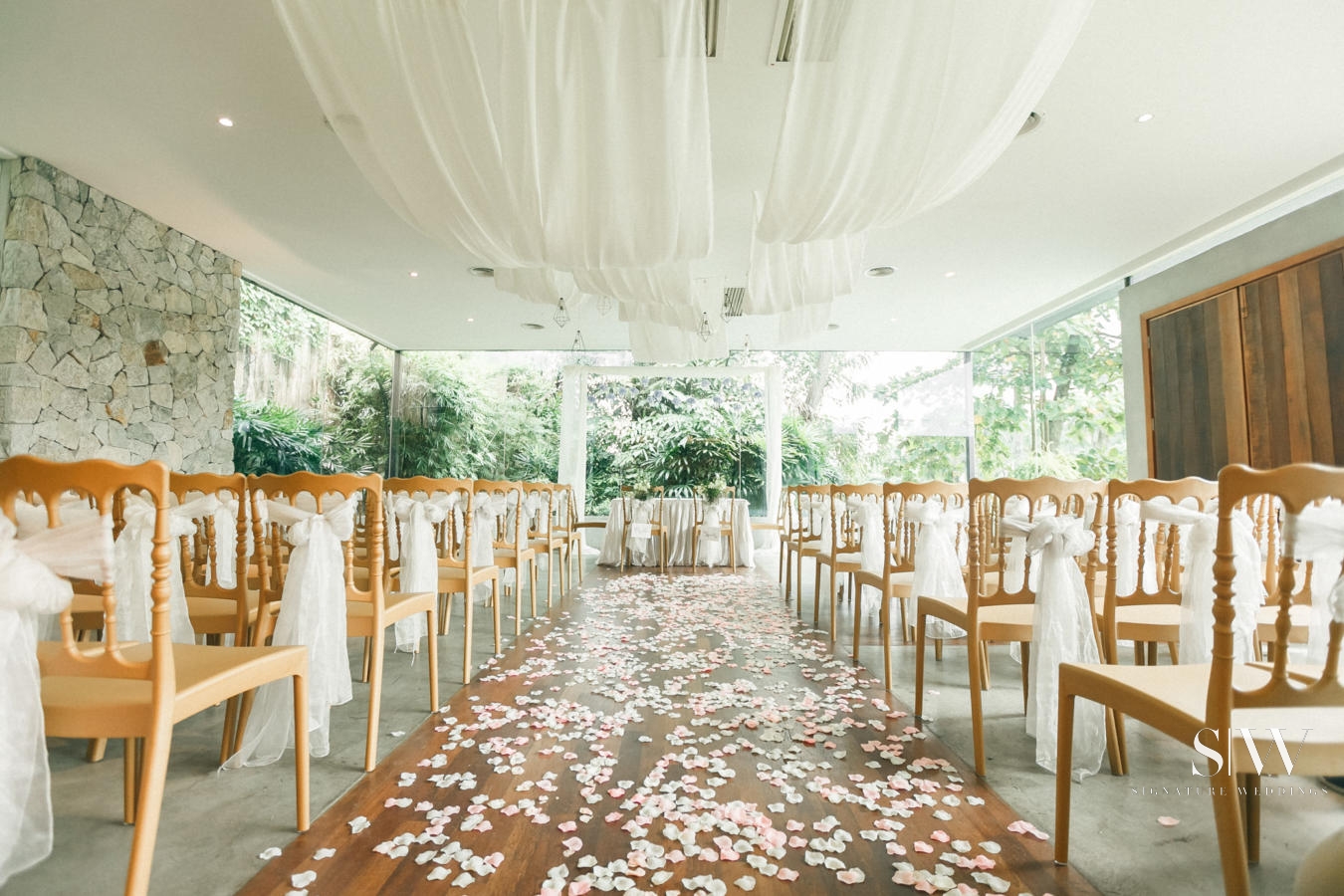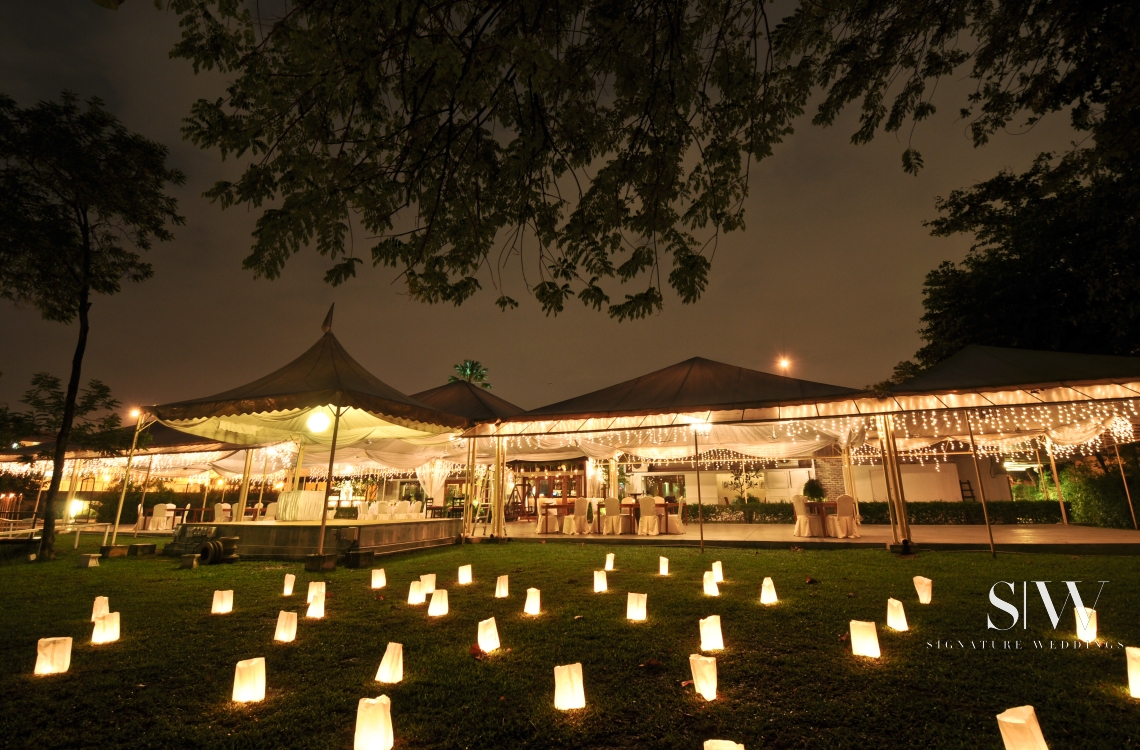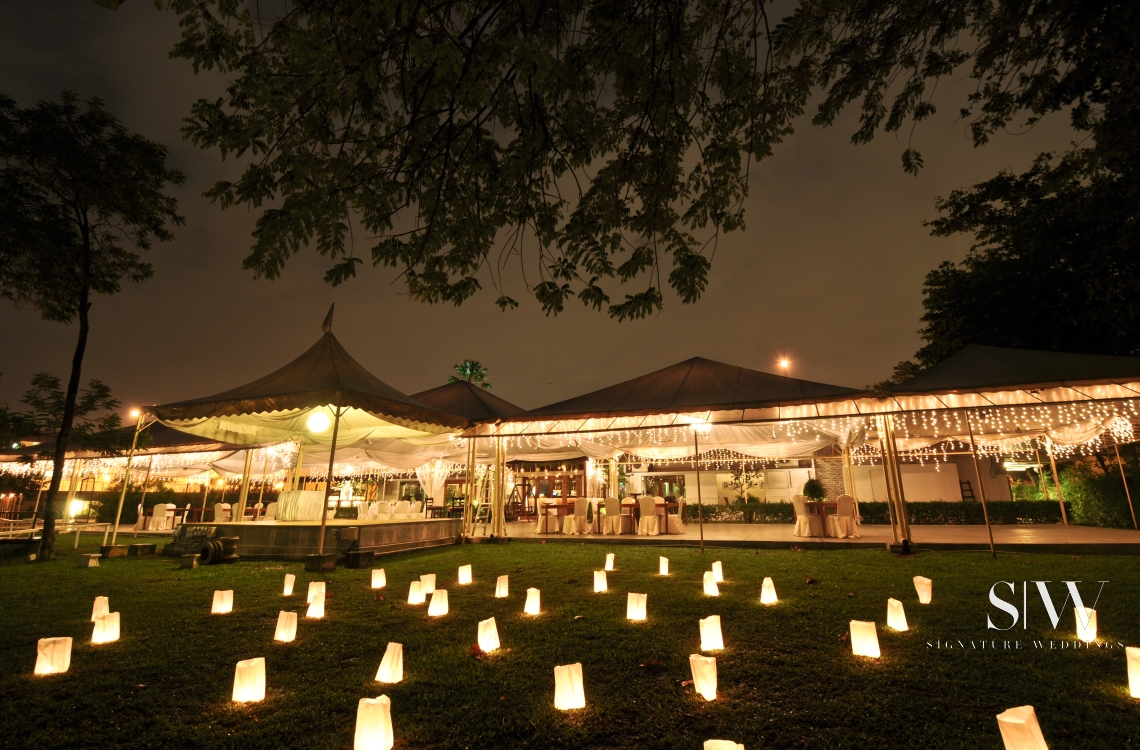 Featuring a beautiful Venetian country house, this venue gives you a breath-taking view of the city and lakeside. Conveniently located, Ciao Ristorante has a glass-house that makes it great for intimate wedding parties. Guests are sure to be amazed at the surroundings.
Address: No. 20A, Jalan Kampung Pandan, off Jln Tun Razak, 55100 Kuala Lumpur
Phone:+603-9285 4827
Email:info@ciao.com.my
Website:www.ciao.com.my
8. The Saujana Hotel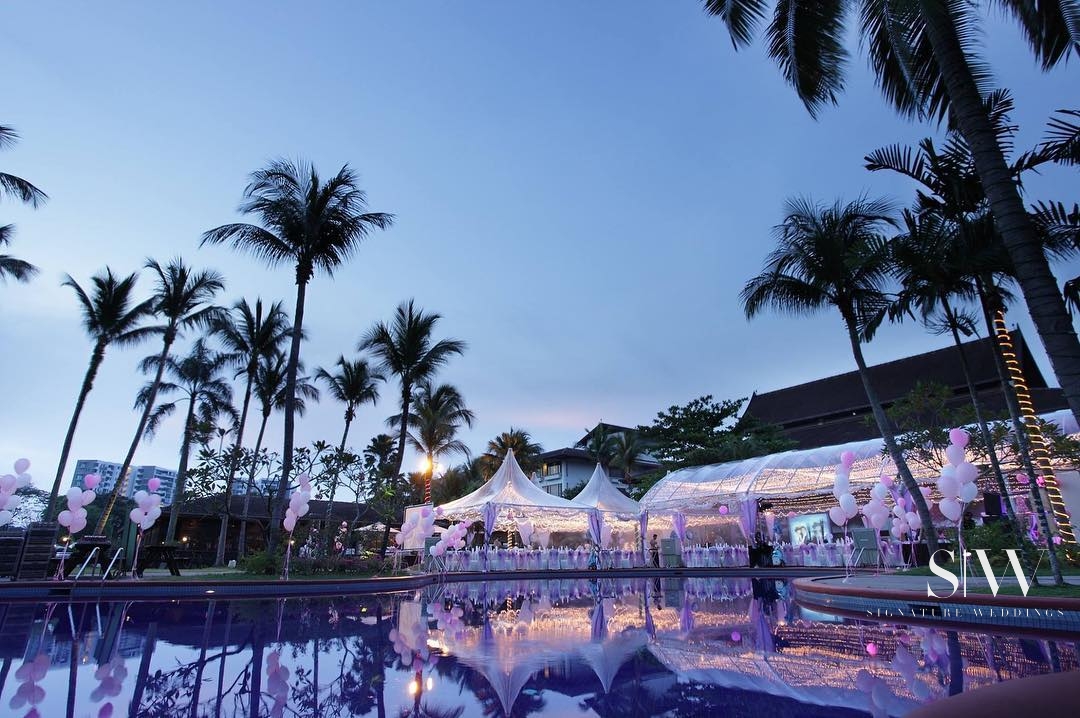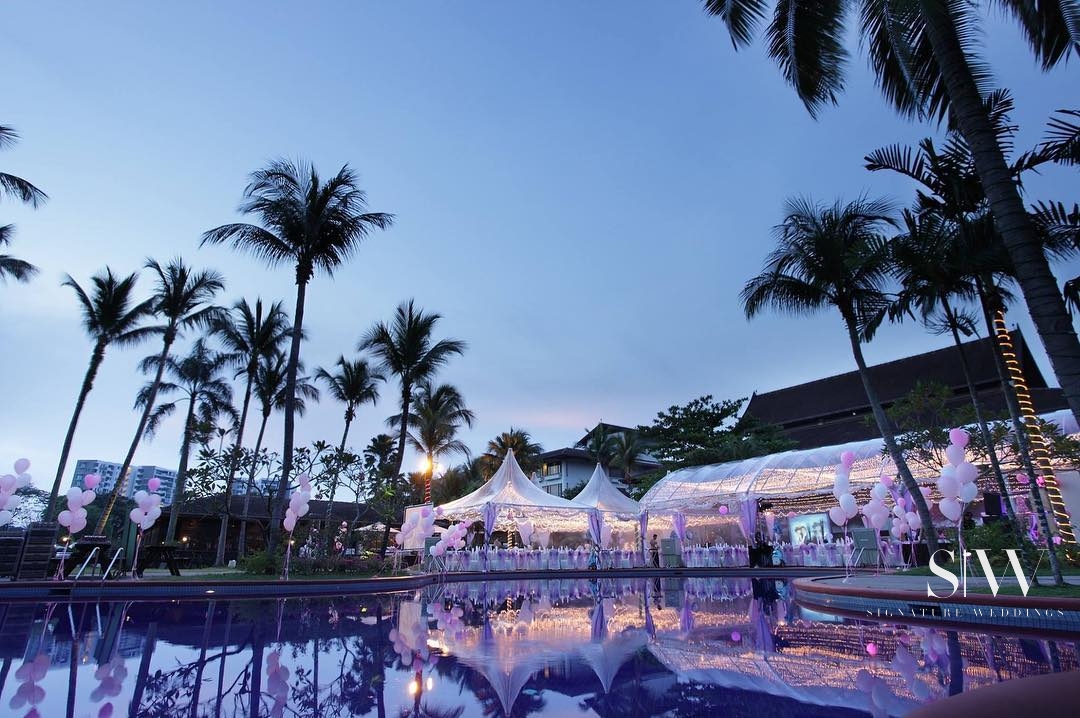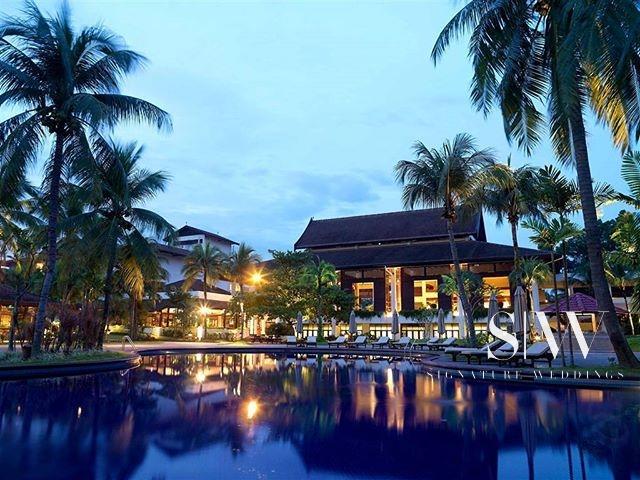 Saujana Hotel offers wonderful packages for couples looking for a luxurious venue for their wedding. Even more so for their outdoor wedding packages where couples can choose to use either the Garden or the Poolside for a memorable and beautiful wedding ceremony.
It is no lie that planning a outdoor wedding and finding the right venue can be difficult sometimes, but these wedding venues may just give you the right inspiration of the kind of place you want for your wedding—from in and around Kuala Lumpur!
Address: The Saujana Hotel Kuala Lumpur, Jalan Lapangan Terbang SAAS, 40150 Shah Alam, Selangor Darul Ehsan, Malaysia.
Phone: +603-7843 1234
Email: info@thesaujana.com
Website: www.shr.my
See also: 8 Favourite Diamond Ring Shapes