Sri Lankan Couple Investigated for Using Hundreds of Kids to Carry Bride's 3.2km-long Saree Train
How far would you go for the perfect wedding experience? Apparently, for a Sri Lankan couple, very far—3.2 kilometres to be exact, the longest bridal train in Sri Lankan history.
According to a report in the Straits Times, this couple is now under investigation for child abuse by the local government for using more than 300 school-going children as labourers for their wedding ceremony. 250 of these children were made to carry the bride's 3.2km long saree-train, and another 100 served as flower girls. We say kudos to the Sri Lankan local government for making a move and standing firm swiftly.
We love unique wedding celebrations, and we love when couples splurge a little on their wedding celebrations and 'own' their wedding. But, it becomes a huge NO when you get school going children involved; the couple shouldn't be let off with paying 'a little token' to the children.
It's no small issue, either, if the National Child Protection Authority (NCPA) gets involved. Its spokesperson said that they are now probing the incident. "We have started an investigation. We are going all out because we don't want this to become a trend," said NCPA Chairman, Marini de Livera.
According to de Livera, using students for ceremonies like these during school hours is against the law with a punishment of up to 10 years for violators.
"What they (the wedding party) did is a violation of child rights. Depriving children of education, risking their security, and harming their dignity are criminal offences," said de Livera.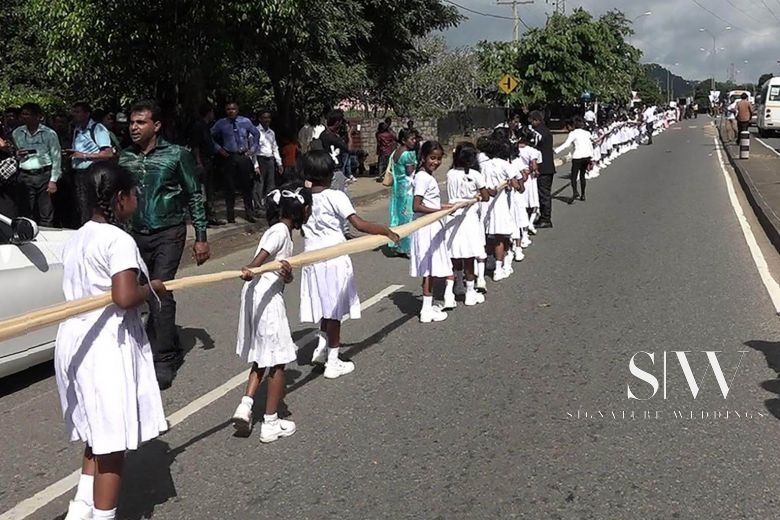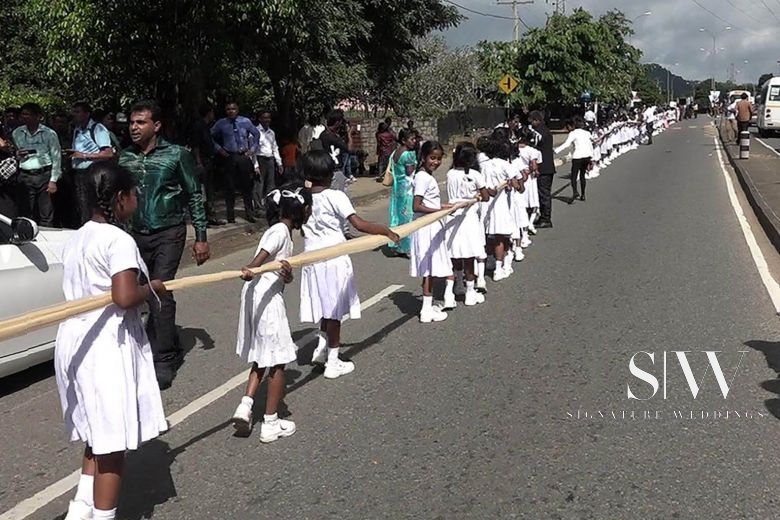 Doing something like this should be frowned upon. Children should not be used as your public display of status or for 'ultra unique' celebrations unless—if you really find a need to—they are willing participants with their parent's written permission granted, and not made to walk for miles under the hot sun. We doubt basic criteria or common sense were met in this case.
See also: Singaporean Sponsored Wedding Draws Unwanted Flak
See also: Heartbroken Groom in Singapore Sells Off Wedding Package On Carousell