Have something important coming in about 2 weeks—like a photo shoot, a romantic date, or even your wedding day—and would like to lose a few pounds? Here are some tips gathered from our leading experts on how you can safely reduce your waistline-inches in just 2 weeks or less.
1. Say no to sugar, you're sweet enough
Cut out all forms of processed sugars or sweeteners. Watch out for hidden sources of sugar (glucose and sucrose) and high-carb content, too. Unused carbs convert into sugars and fats that go against your weight loss goals.
2. Good carbs, bad carbs
There are more good choices of carbs than bad ones. Simple carbs like white rice and white bread digest quickly and easily, leaving you hungry for more.
Choose green veggies, whole grains like oatmeal, and starchy vegetables like sweet potatoes, pumpkin, and corn, instead. These foods keep you satiated for longer periods which means less snacking.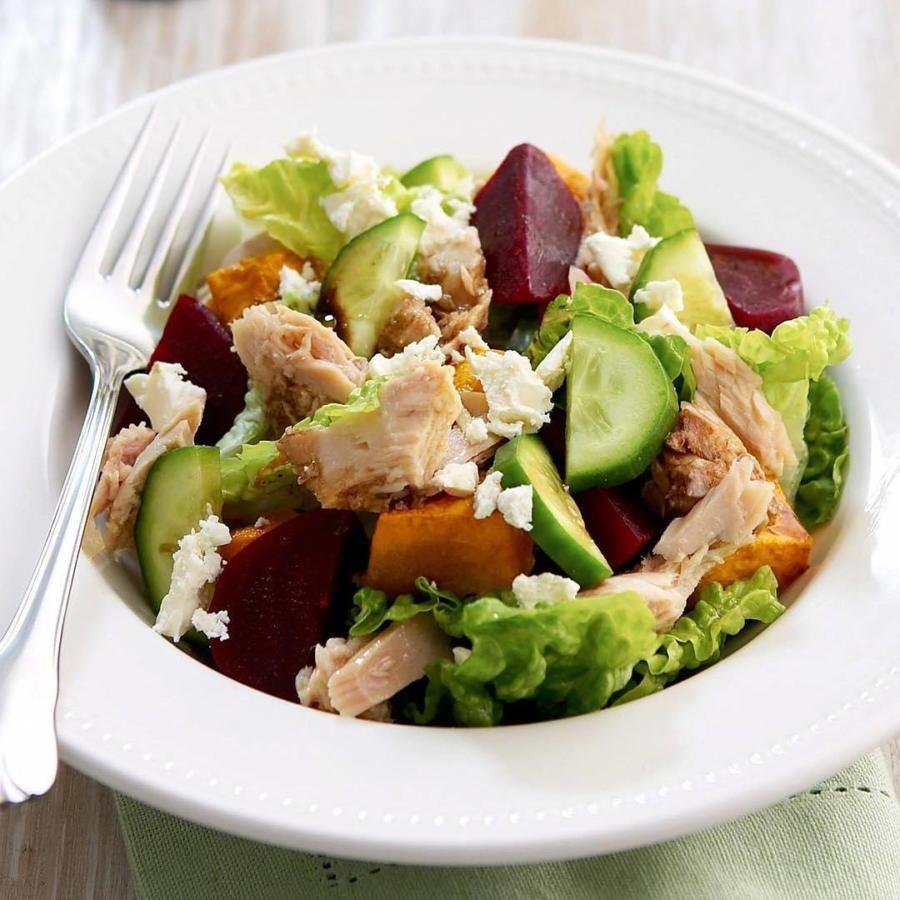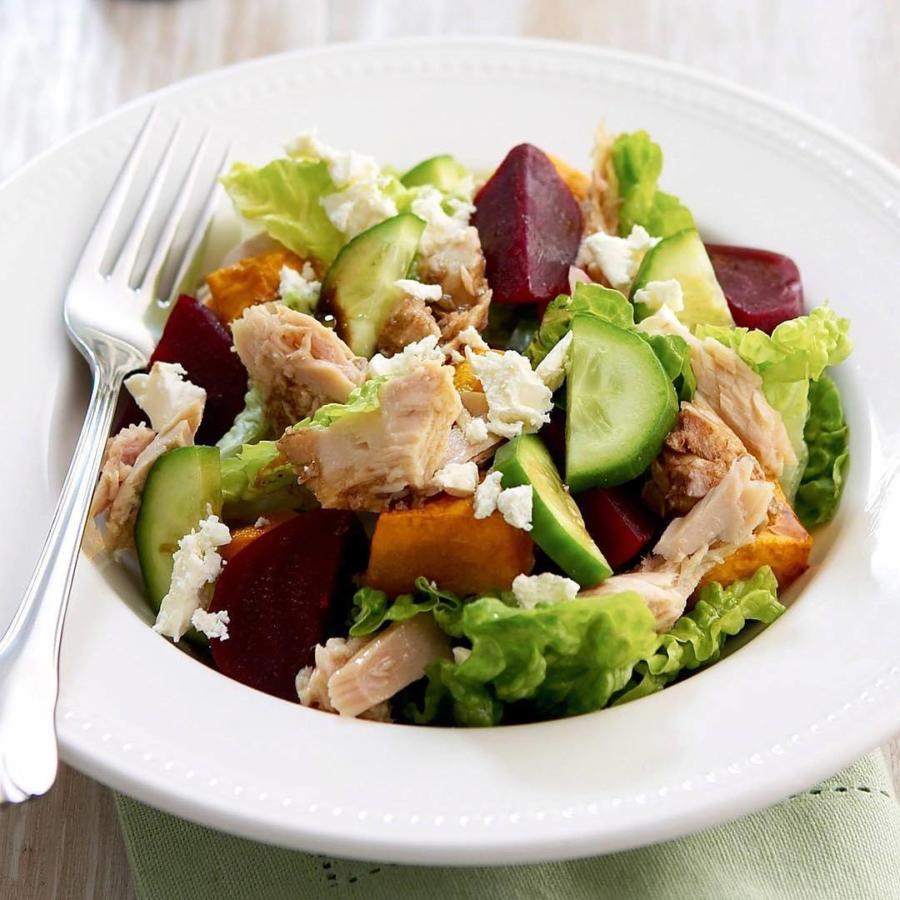 3. Bust a move every day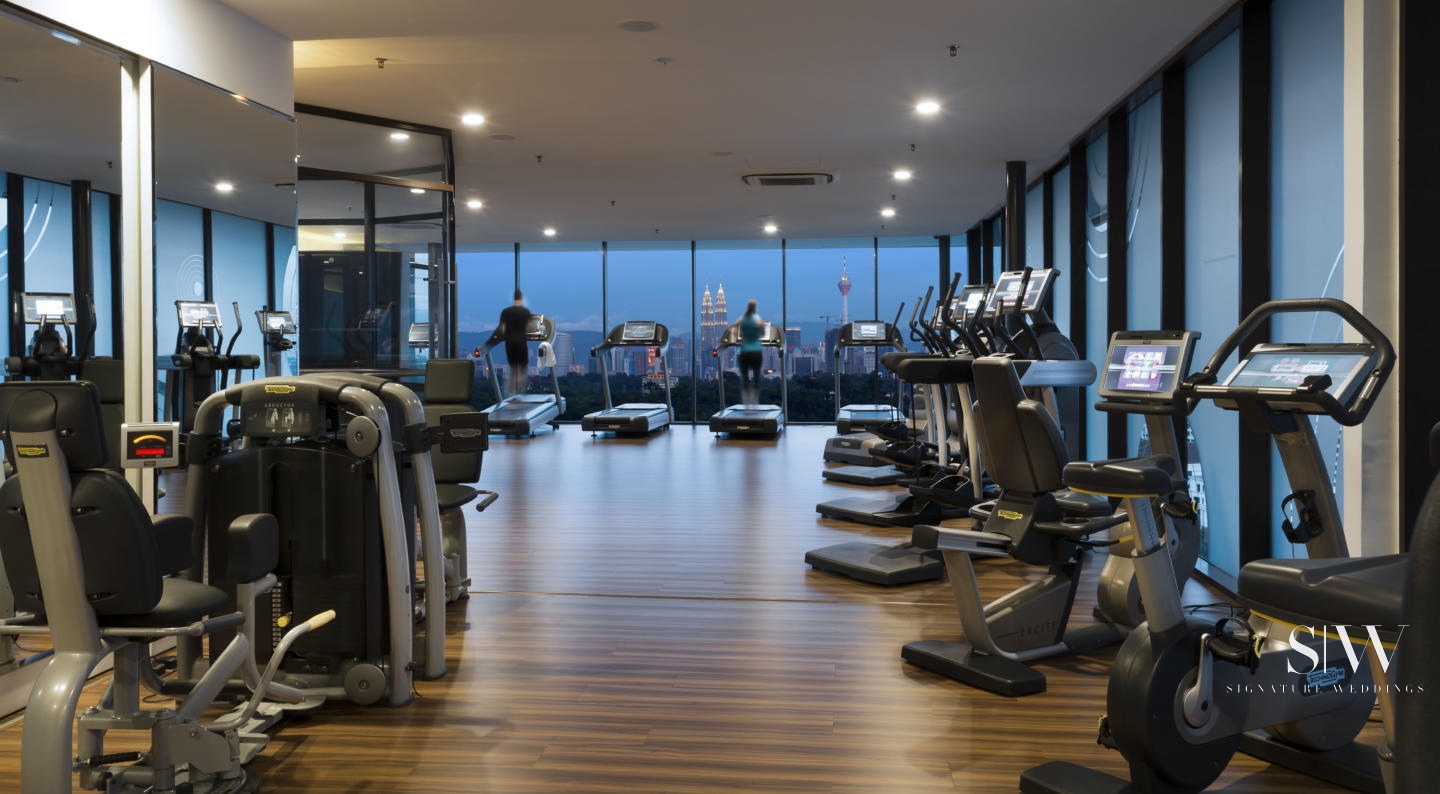 Once you've got the healthy diet down, you have to find the time and discipline to workout for at least a half-hour, every day. Experts say you need to lose between 500 to 1,000 calories a day, and that takes some physical activity.
Get your heart moving and your body will thank you.
4. Water is love, water is life
Stick to drinking only water for your hydration needs. Coffee and tea are good, but only without the added sugars and creamers. Lay off drinks with high-sugar content; and yes, those alcohols too, honey.
If you find drinking water a little too boring for your taste, you could add in citrus fruits—such as lemons and oranges—to make the water a little more interesting; and voila! You've got yourself a great detox drink.
5. Small plate, big changes
You are what you eat, and if you eat irregularly, your weight loss progress will also be irregular. Aim toward controlling (limiting) and maintaining the amount of food that goes on your plate, and keeping it the same every day.
6. Stress is so overrated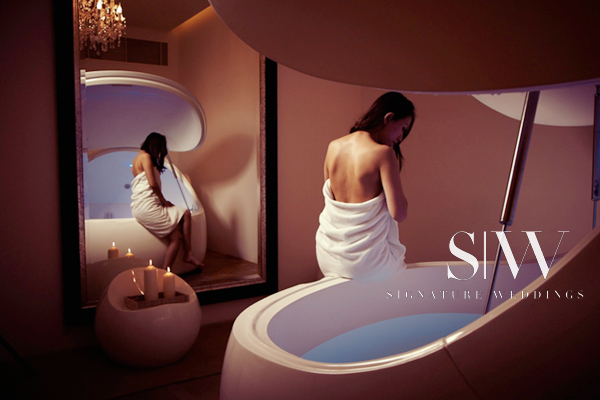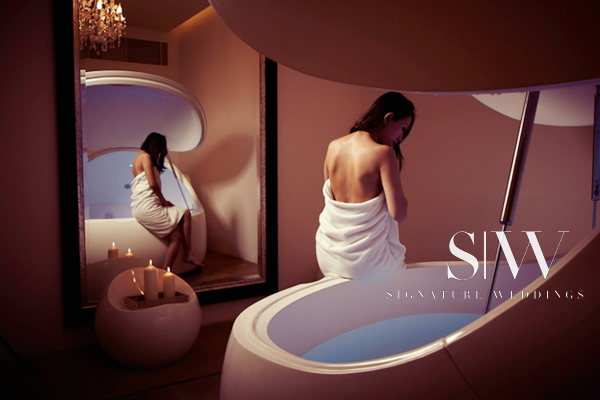 Your body needs adequate rest to heal and recuperate to burn off stubborn fat. Eliminate your stress by going for spa massages and sipping on relaxing chamomile tea often. Do everything you can to relax and be at peace of mind and body.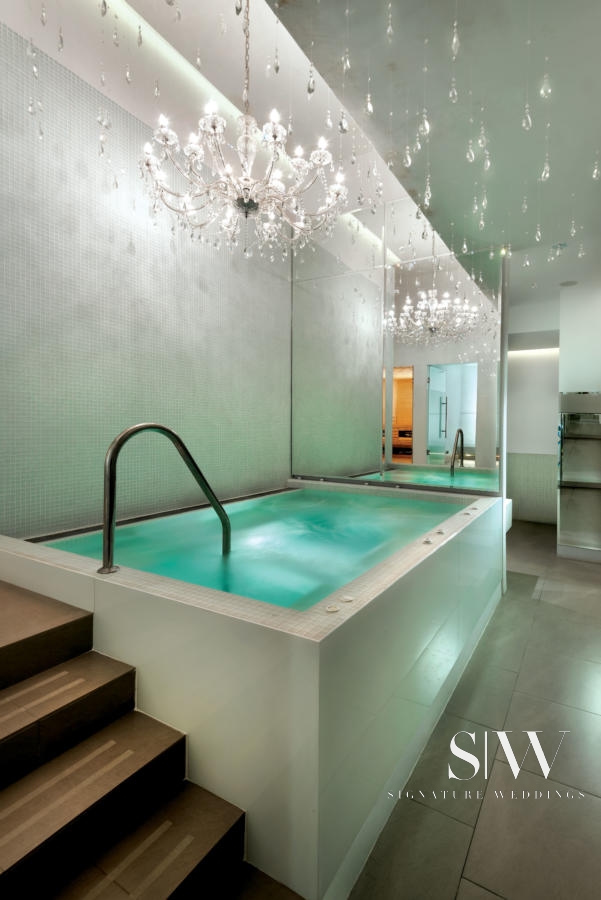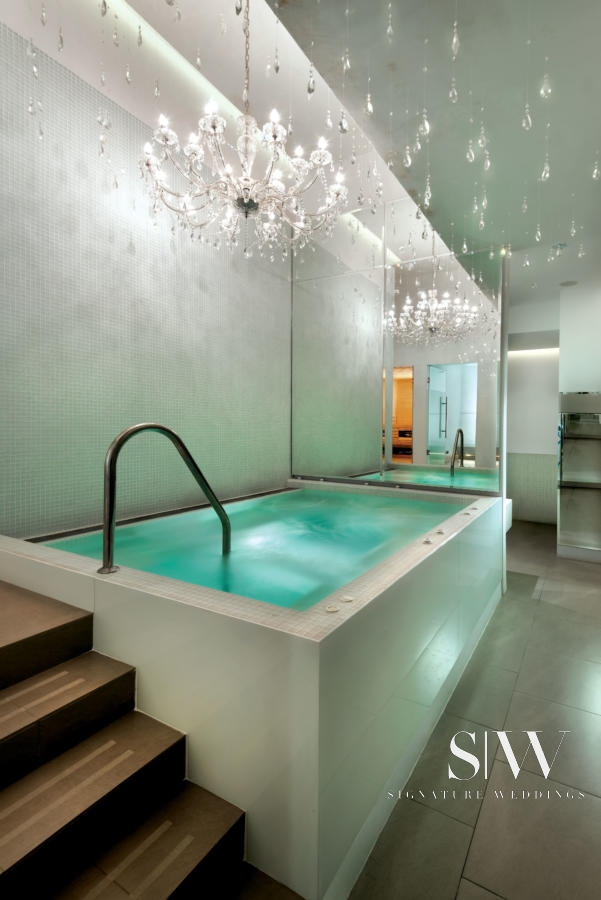 7. Get professional treatment – a celebrity secret
Those amazing tight abs and unworldly instantaneous results are possible with state of the art technology in medical aesthetics. In most cases, the loose skins and unsightly cellulite is something we can't fix even with rigorous diet and exercise. You need professional help.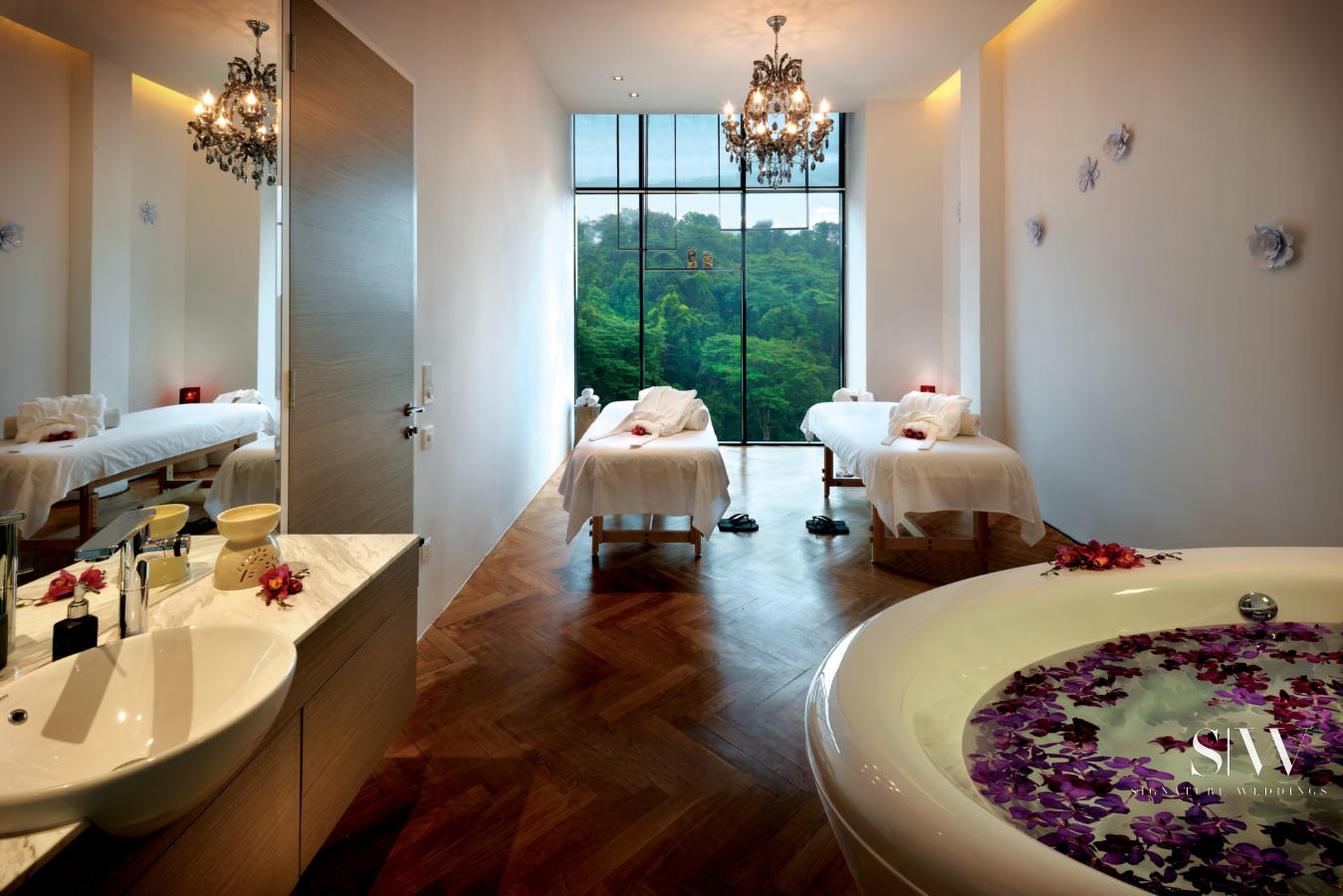 Be Urban Wellness, a multi-award winning wellness and anti-aging expert is a go-to for many gorgeous Instagram 'influencers' and celebrities. You bet these beauties know a thing or two about beauty and care deeply for their wellness regime.
Some awesome treatments that you can try:
Alqivimia Body Sculptor
A slimming massage that helps you unwind, and that works hard at slimming and contouring your body. The Alqivimia Body Sculptor uses an award-winning natural product range from Spain, and utilizes lipo-reducing ingredients which penetrate the subcutaneous tissues in just minutes! The massage technique ensures that you burn off those stubborn fats and detoxifies your body, leading to a trimmed and toned body.
4 X Reshape
This is a revolutionary fat buster; it uses vacuum technology to manipulate your skin, while infrared light (IR) and bi-polar radio frequency (RF) energies gently heat fat cells and the surrounding tissue. Over the course of your treatments, you will notice a reduction in inches, and the appearance of cellulite in the treated areas will diminish.
Readers Exclusive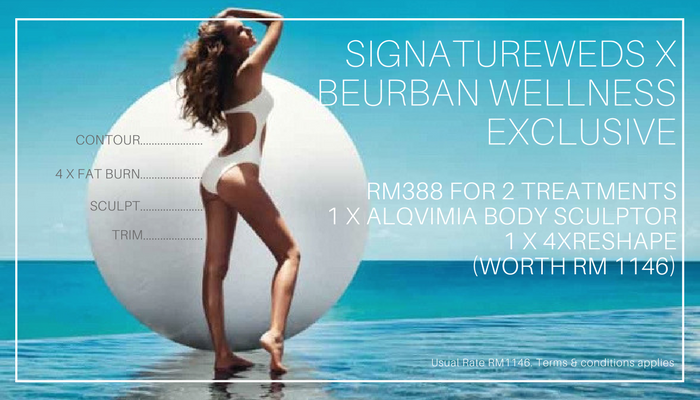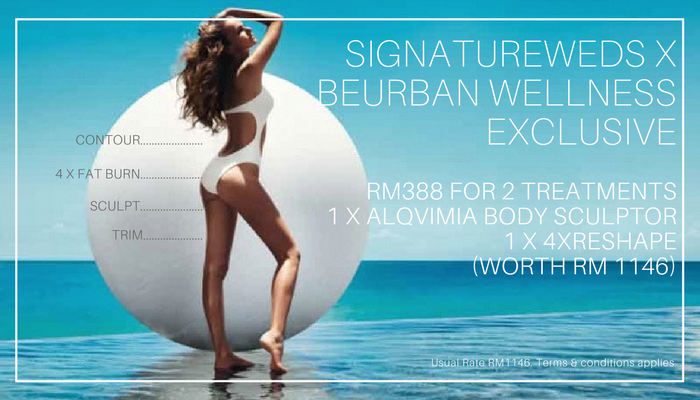 Partnering with Signature Weddings, step into your big day confidently with this deal offered exclusively to you, our brides(or grooms)-to-be. Enter your interest here!
Book an appointment with Be Urban Wellness now!
Tel: +603-2095 1999 Whatsapp: +6017-295 4599
Location: 10th Floor, Work@Clearwater, Jalan Changkat Semantan, Damansara Heights, 50490 Kuala Lumpur, Malaysia.
Visit their website
Feature model: NuanYang