Keda may be the man behind the Keda.Z Photography brand but he credits his wife, Kelly, for being his hero who stuck by his side through thick and thin during their 10-year courtship.In December 2015, Keda took to commemorating Kelly's birthday with a surprise party at the Beach Villas, Equarius Hotel, Resorts World Sentosa. She was greeted by a host of family and friends in a room with a birthday cake, complete with balloons.
A touching video presentation followed, containing video messages from friends around the world with hints of a proposal coming Kelly's way.
Kelly had a second surprise when Keda performed a song he composed for her. Consumed by emotions, Keda had to take a pause midway and then completed the song with the question: "Will you marry me?"
She said "yes".
Looking back, Keda remembers when he was "a poor young man with a dream." He was a newcomer to the world of photography in May 2006 and Kelly accompanied him to work by bus.
"She never looked down on me as a fresh and unestablished photographer but went through all the hardship together with me. Some people believe that relationships may make you lose focus of your career, but for us our careers improved through the encouragement we gained from each other through our relationship.
"Kelly has seen me grow and accompanied me in everything, from being a nobody to an established photographer – from shooting in small cities to shooting for the international stage, judging international competitions, and being interviewed in magazines, allowing my work to be seen all over the world," the romantic shutterbug proclaimed.
Pre-Wedding Portraits in France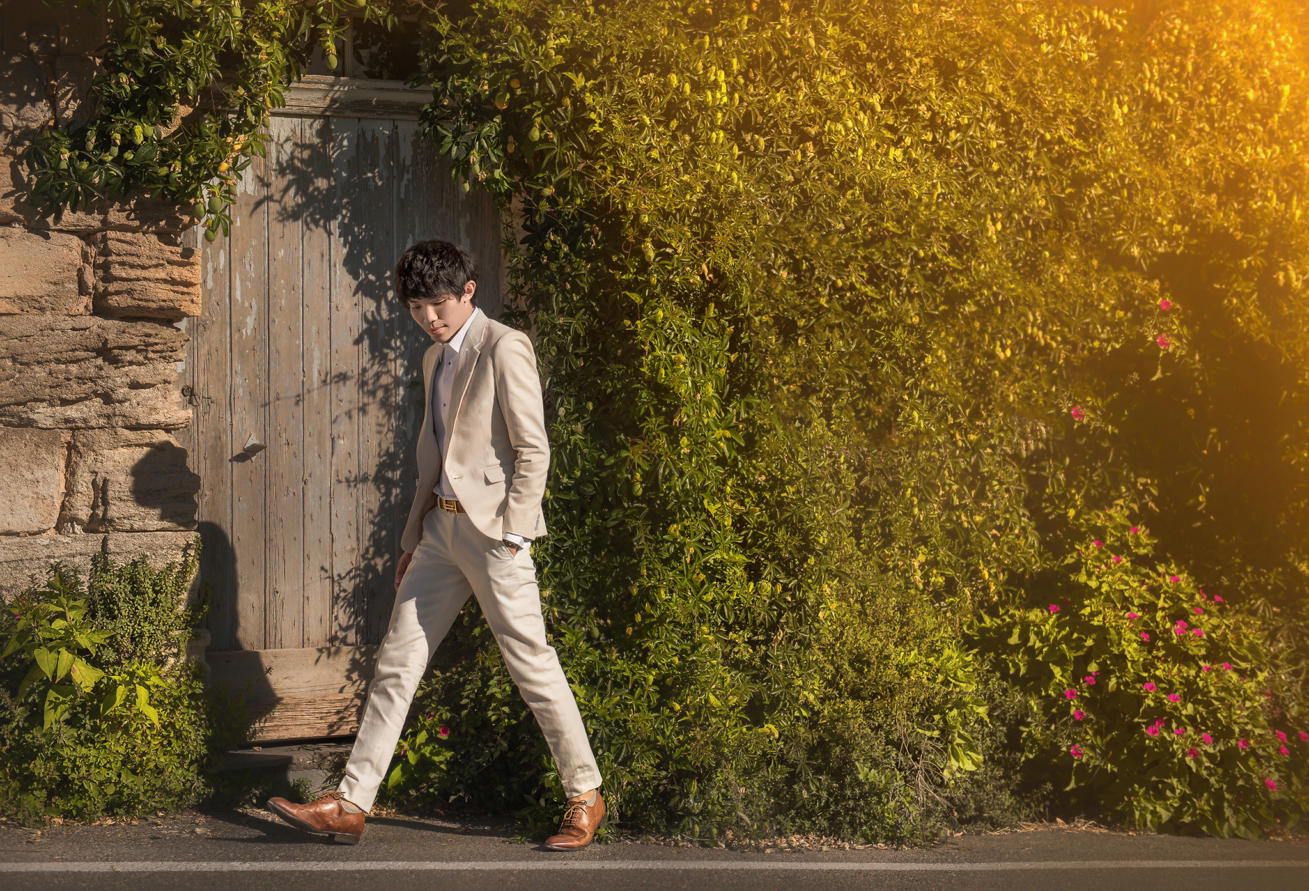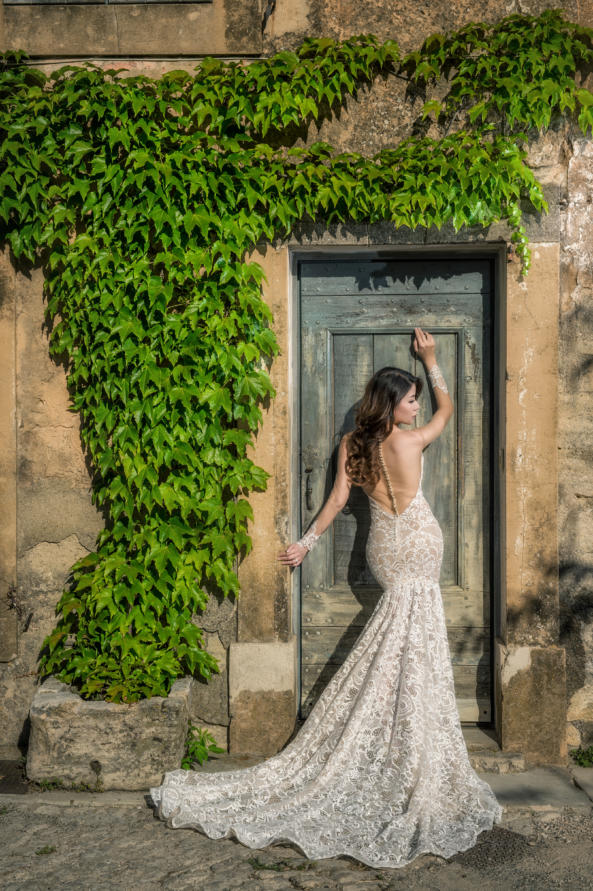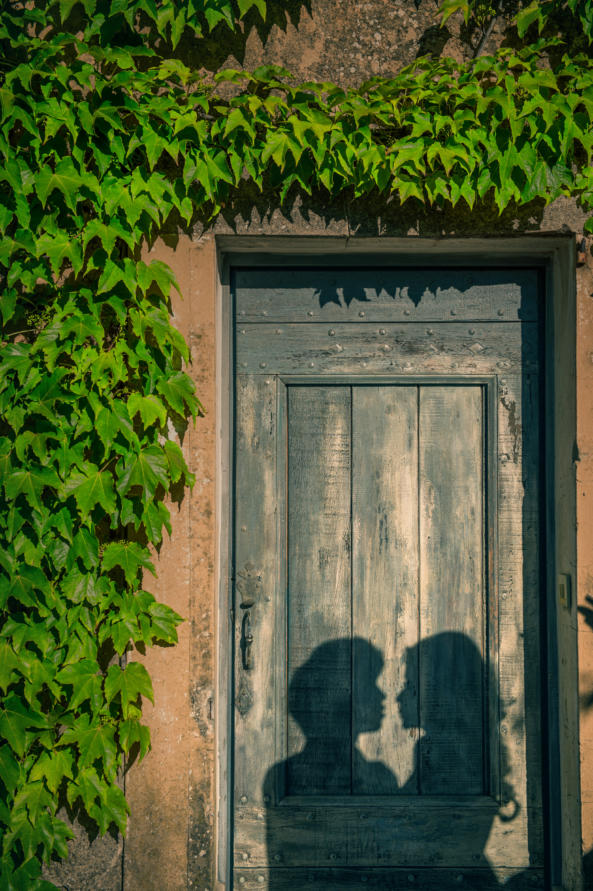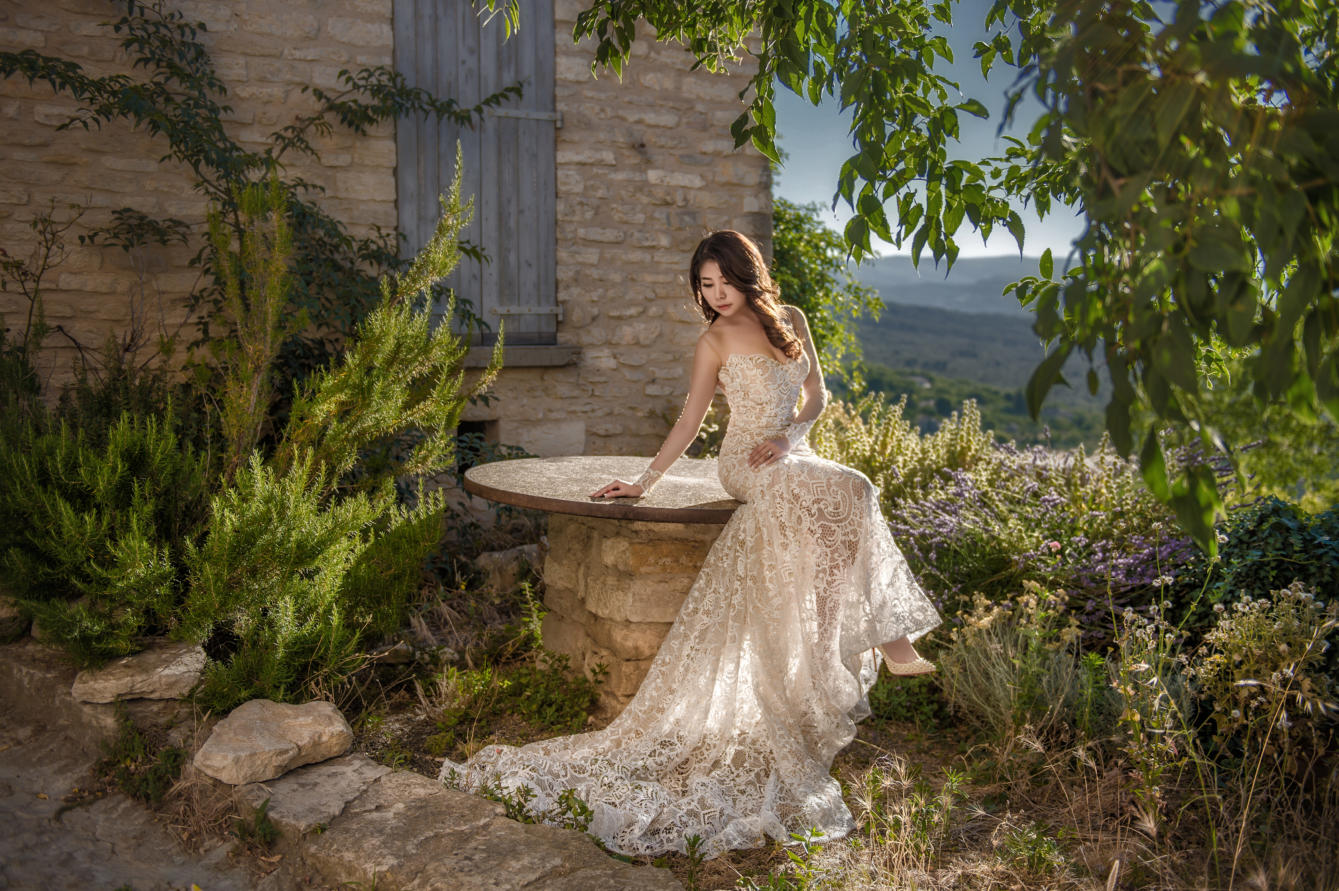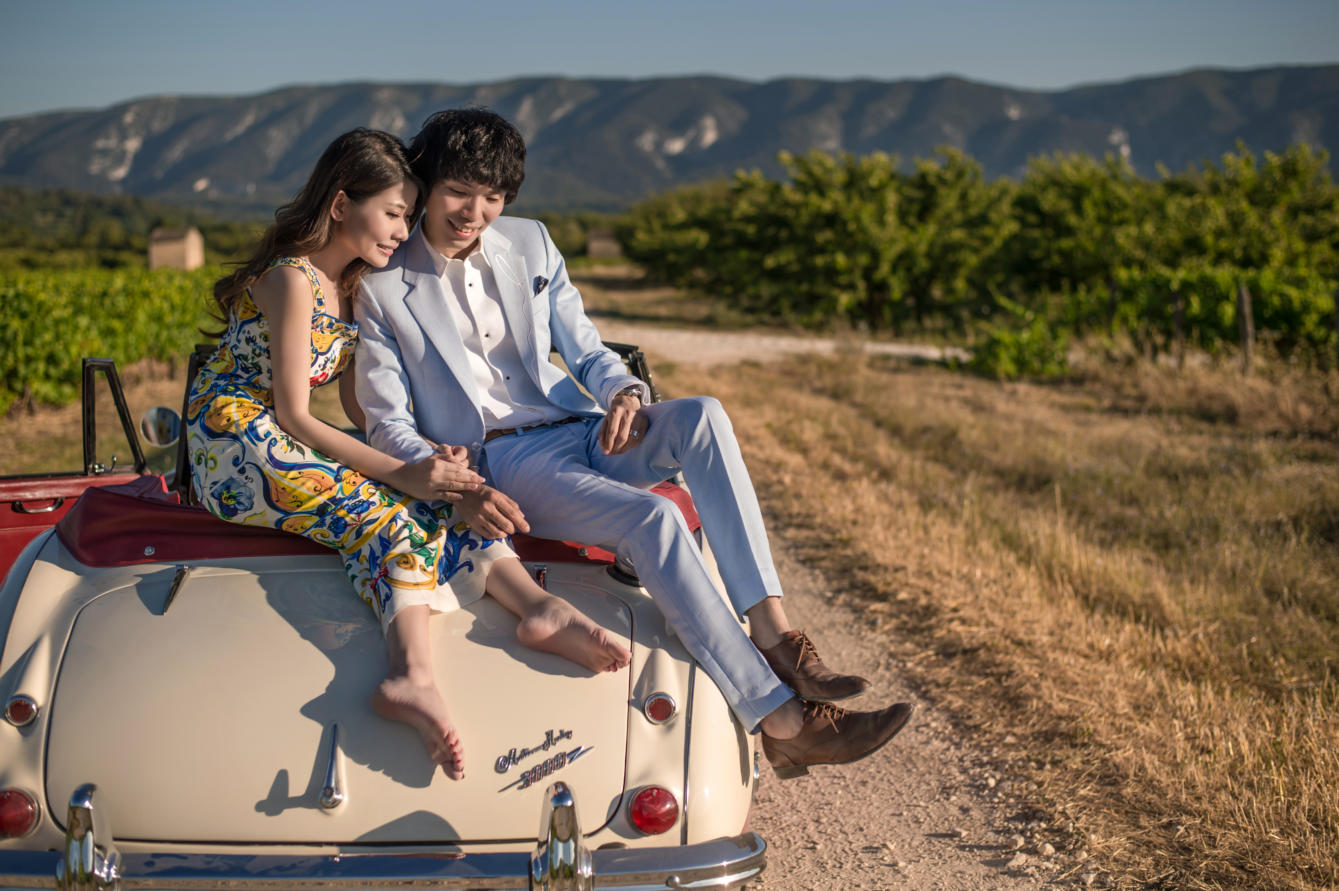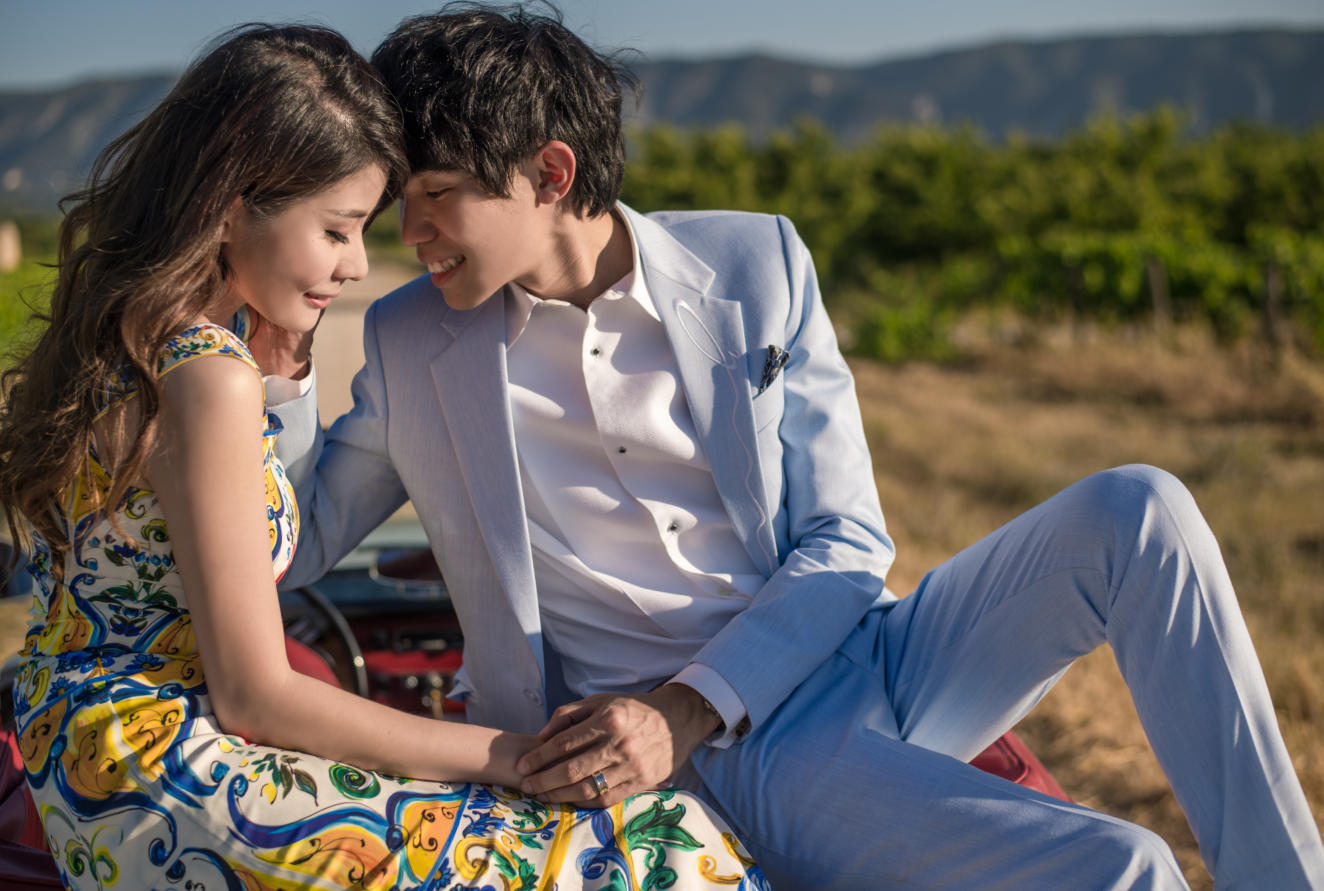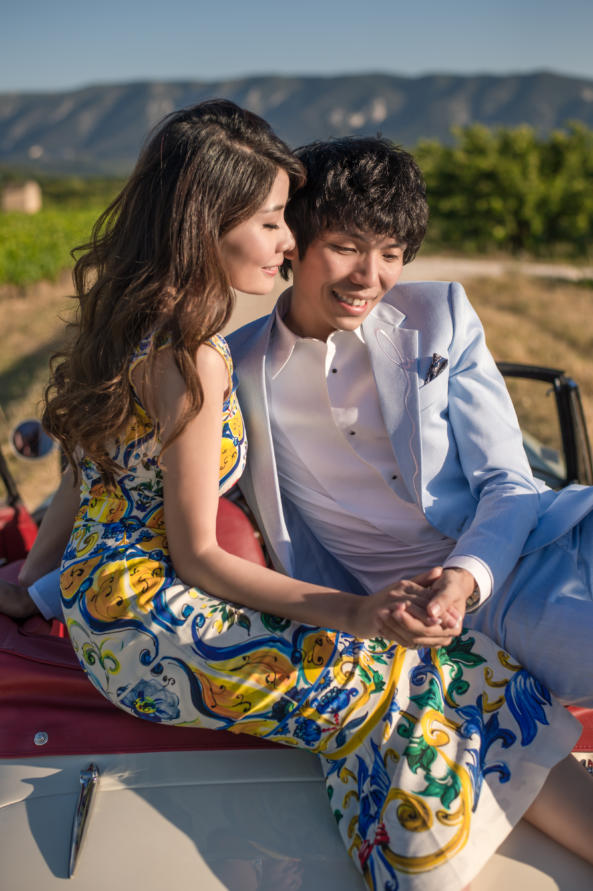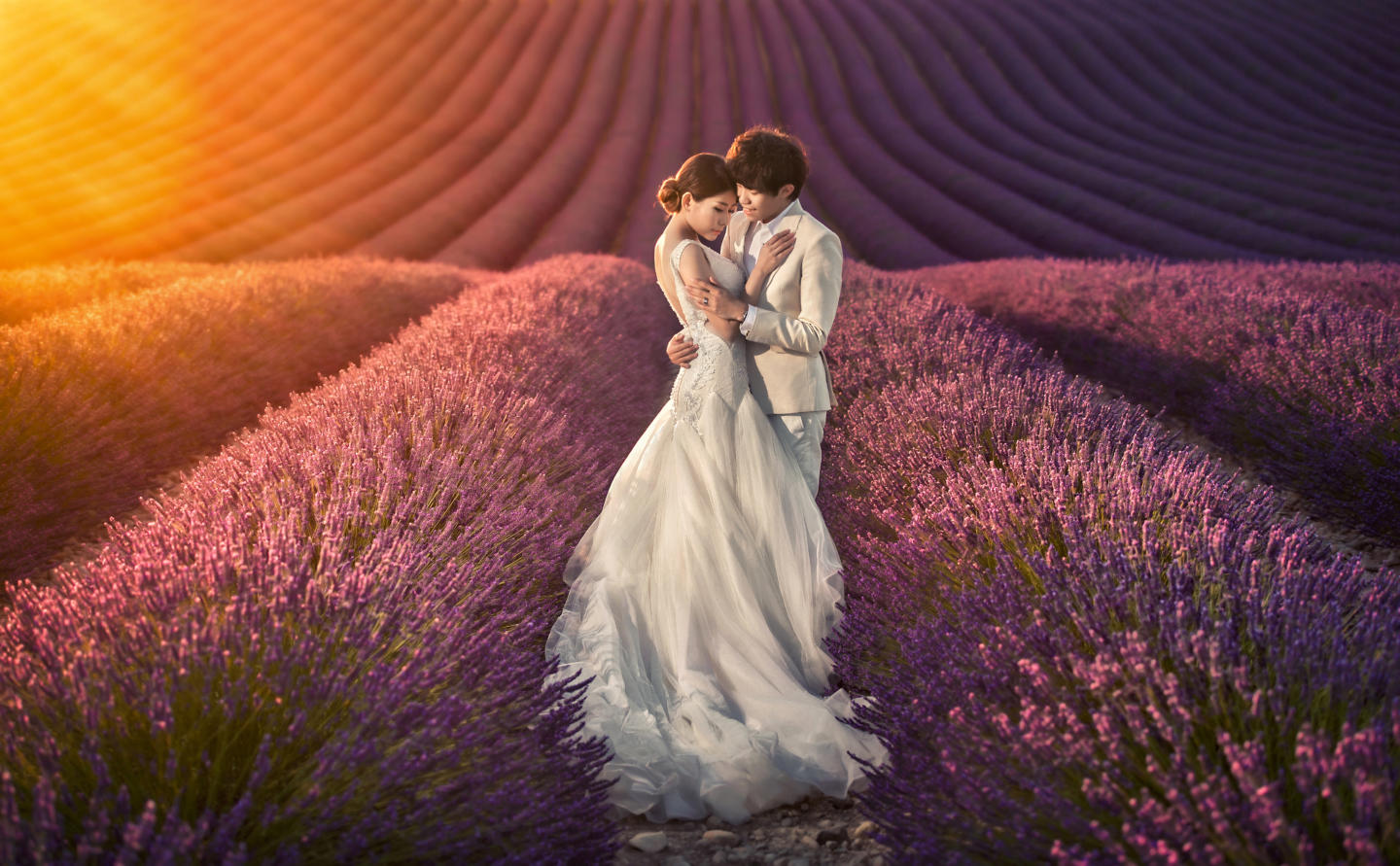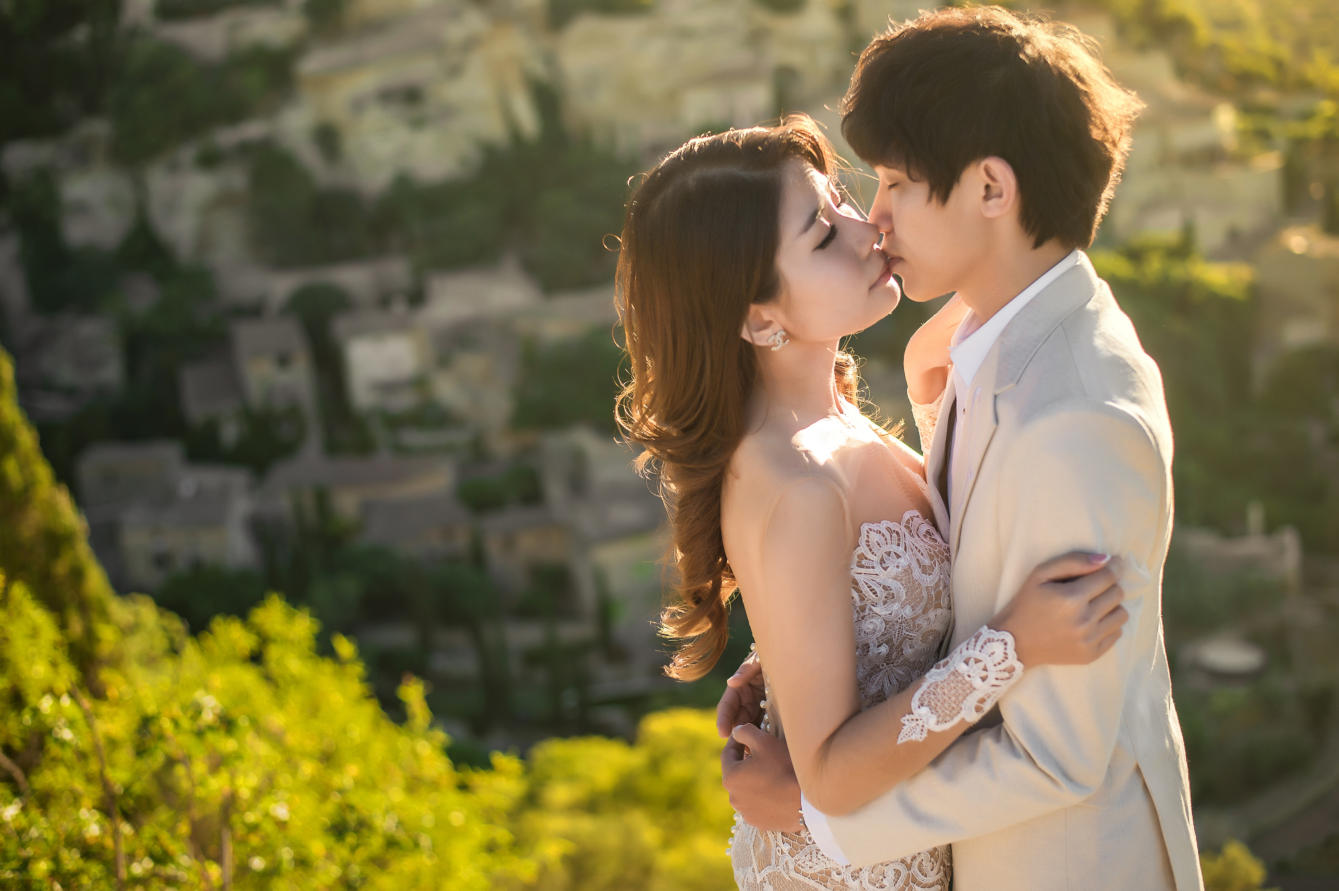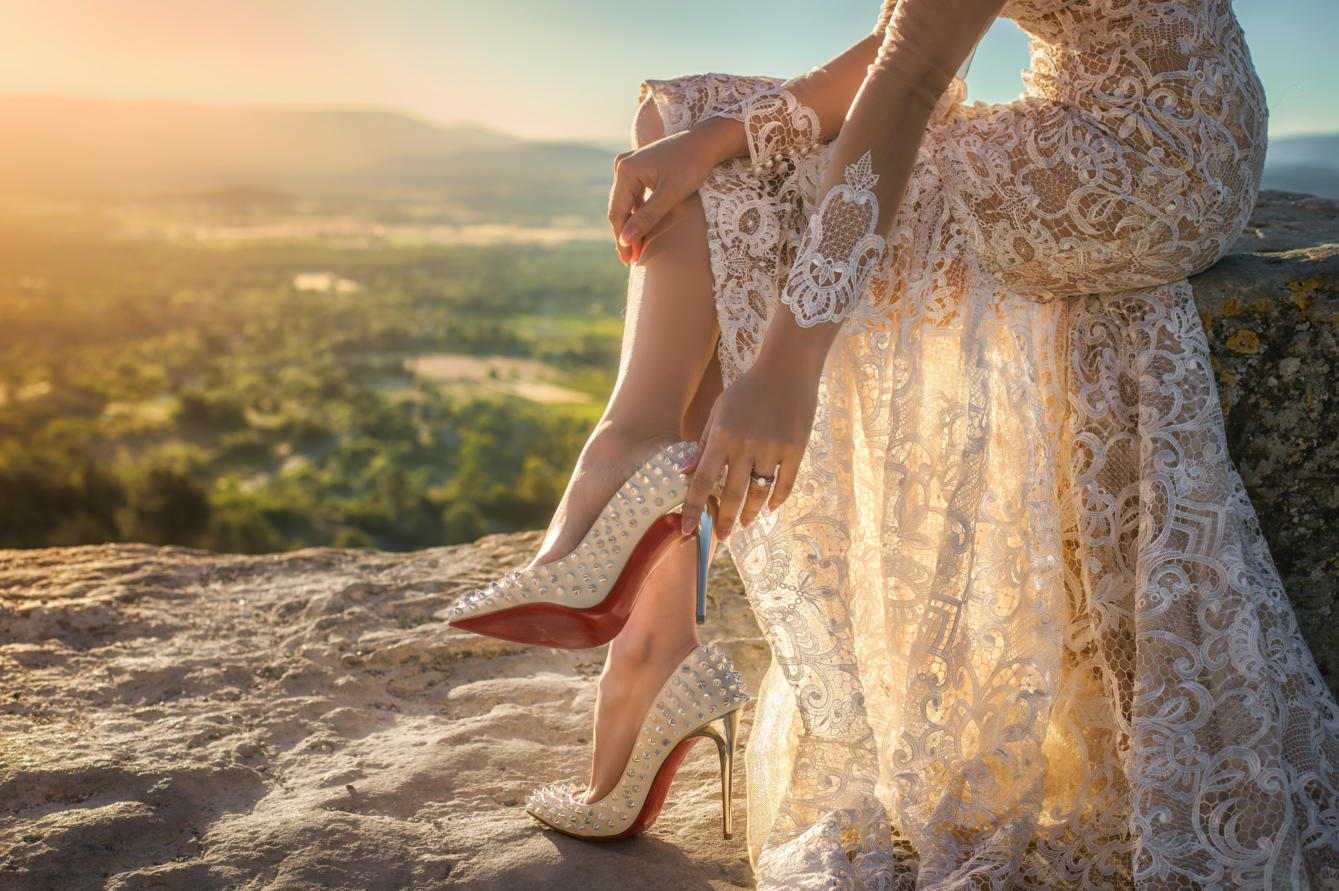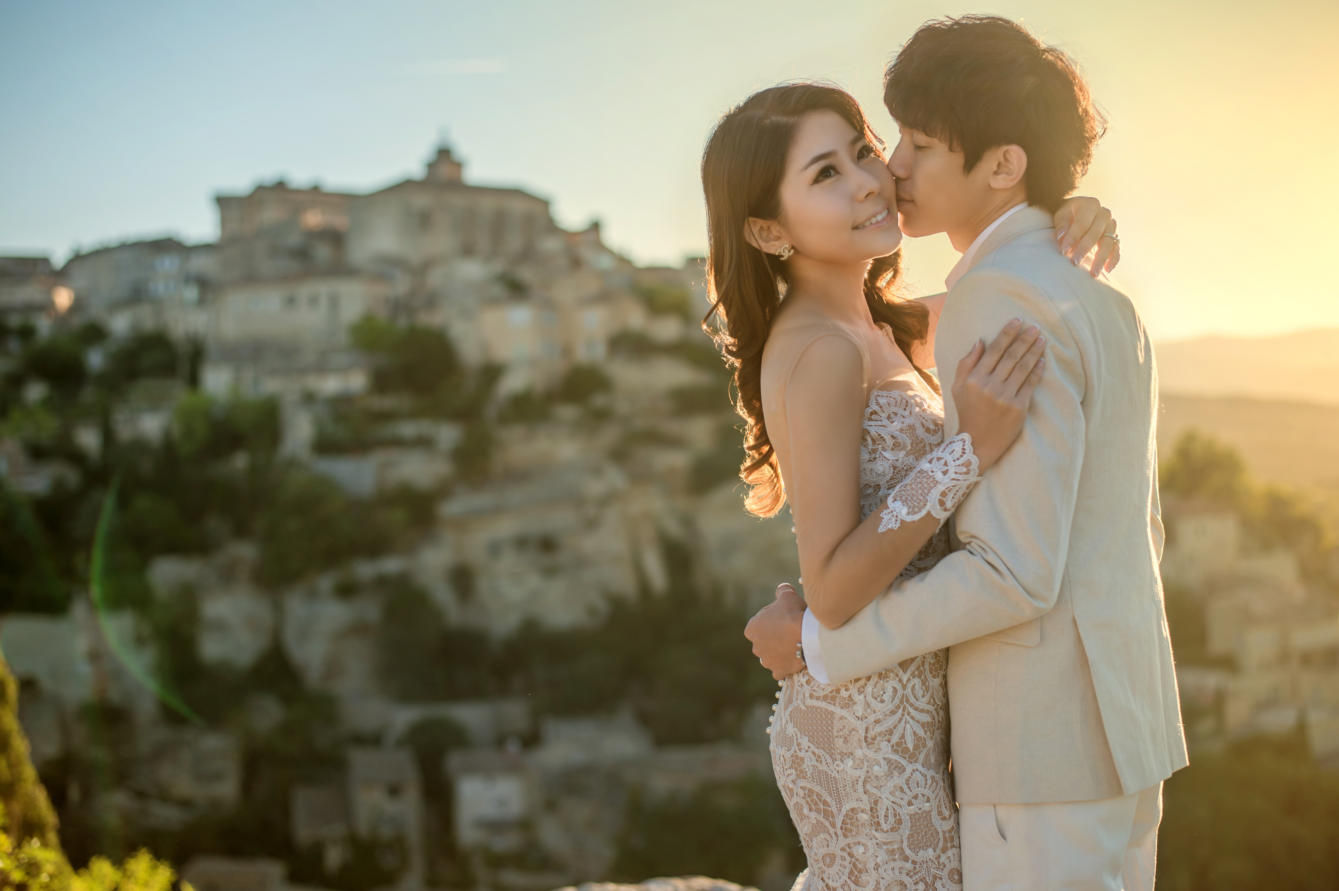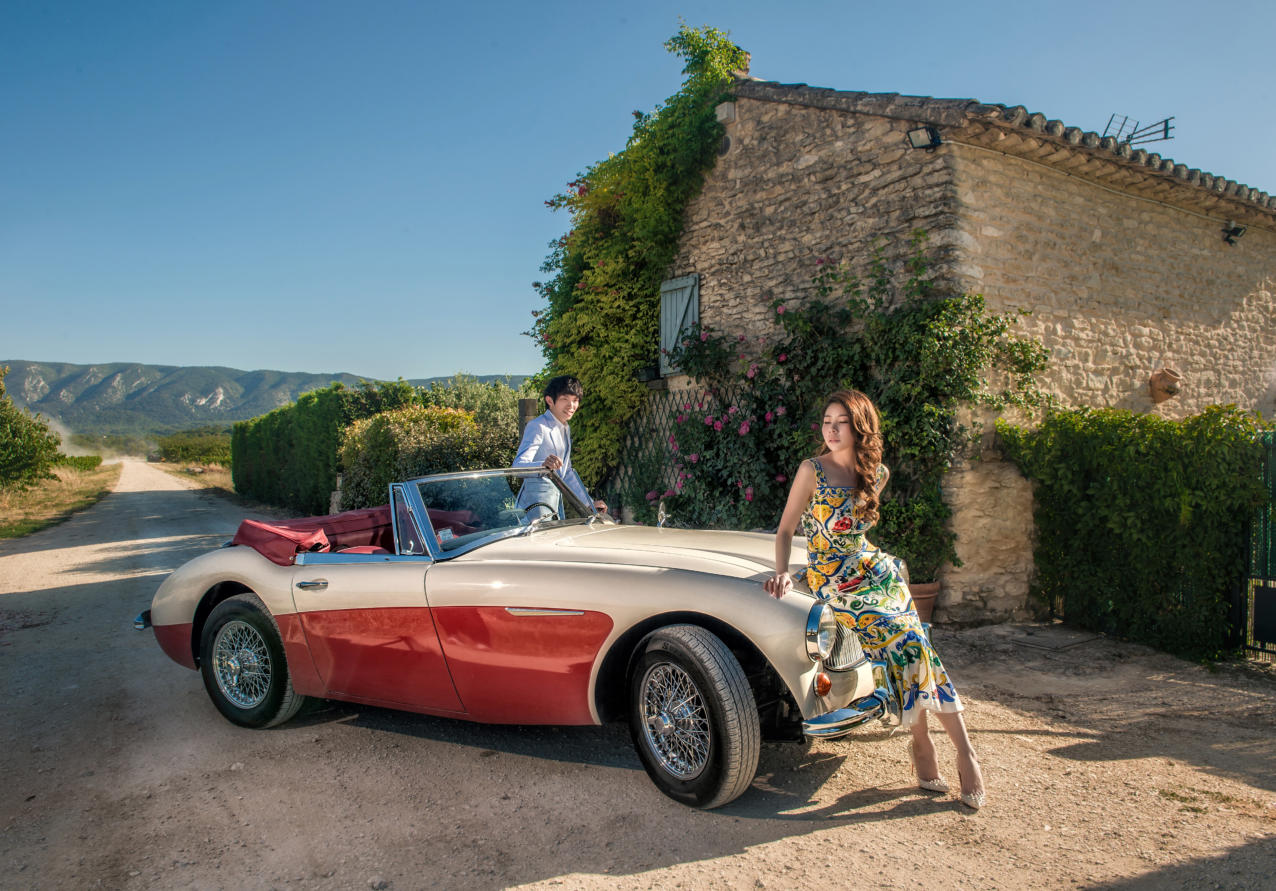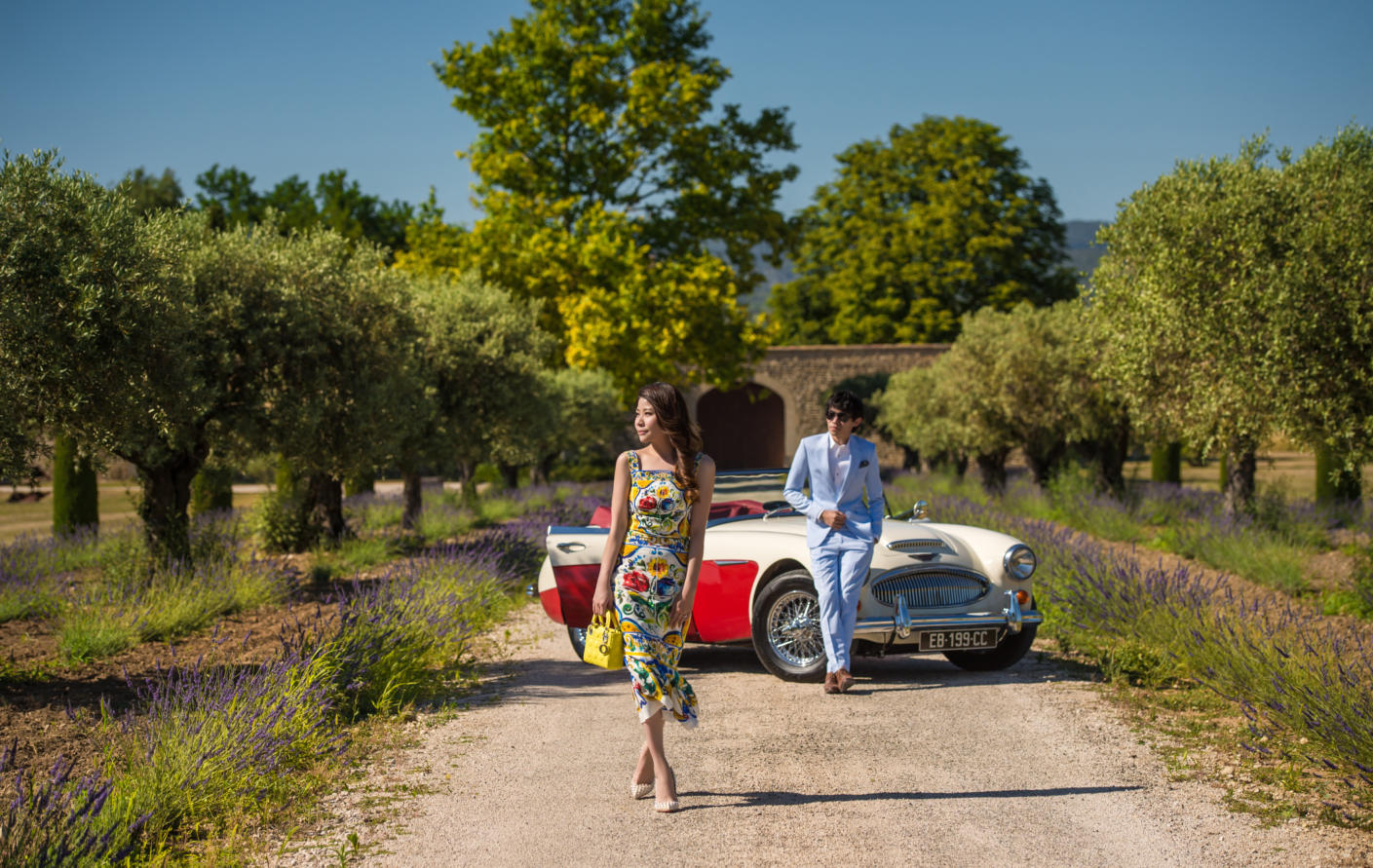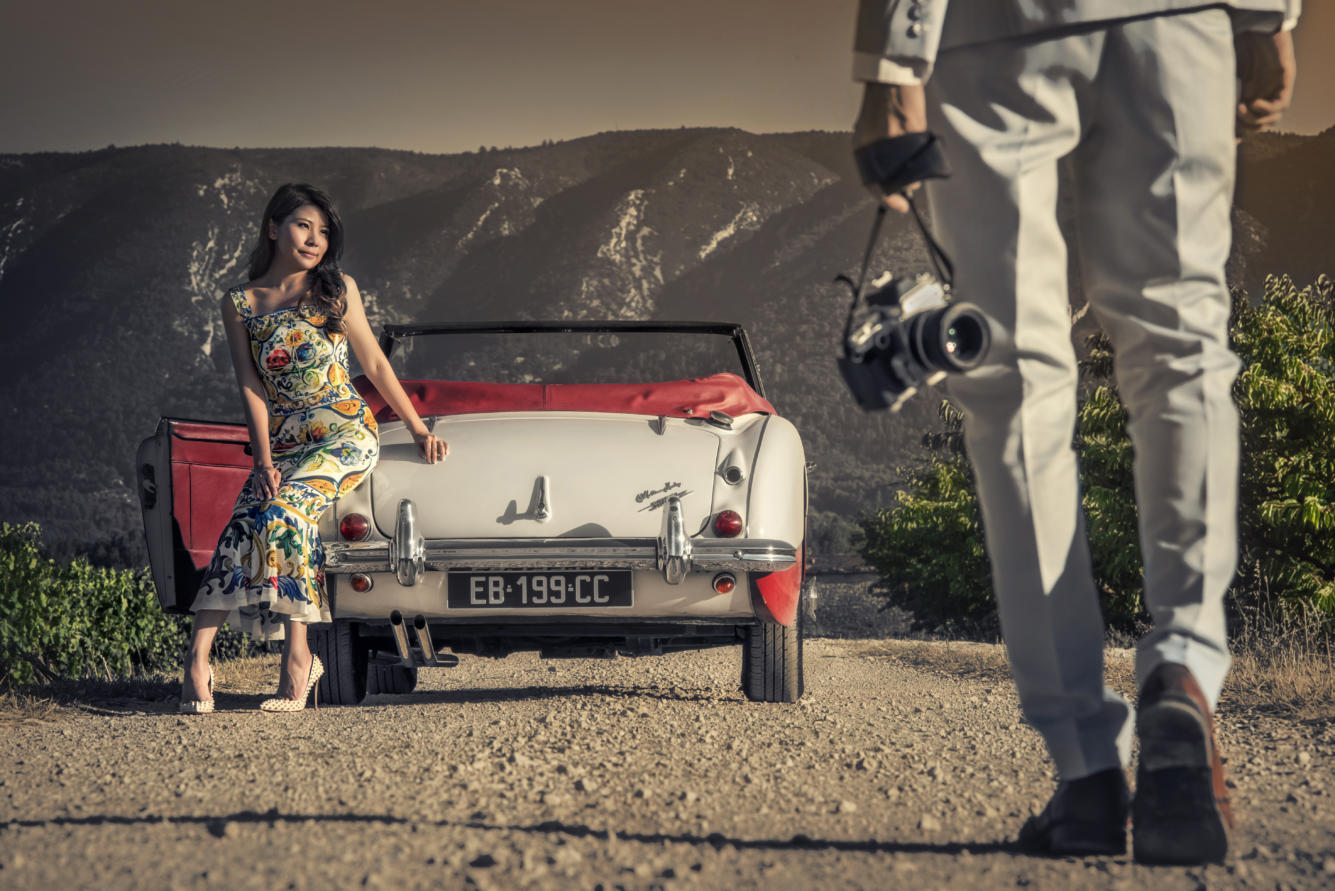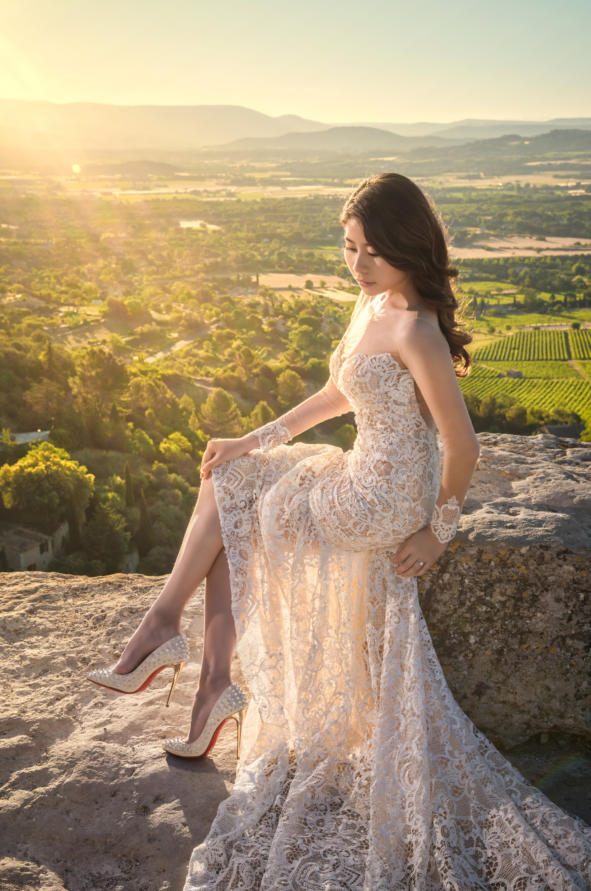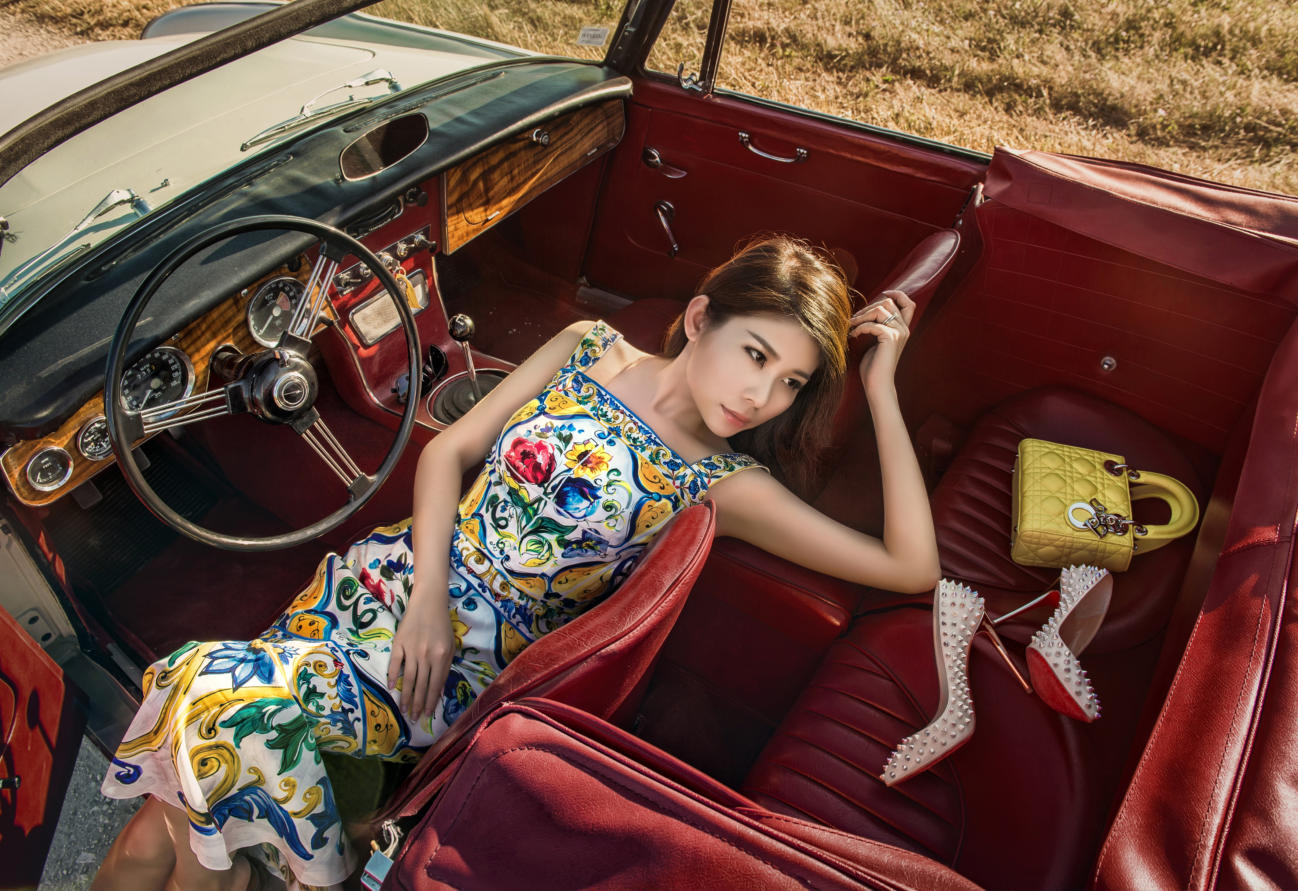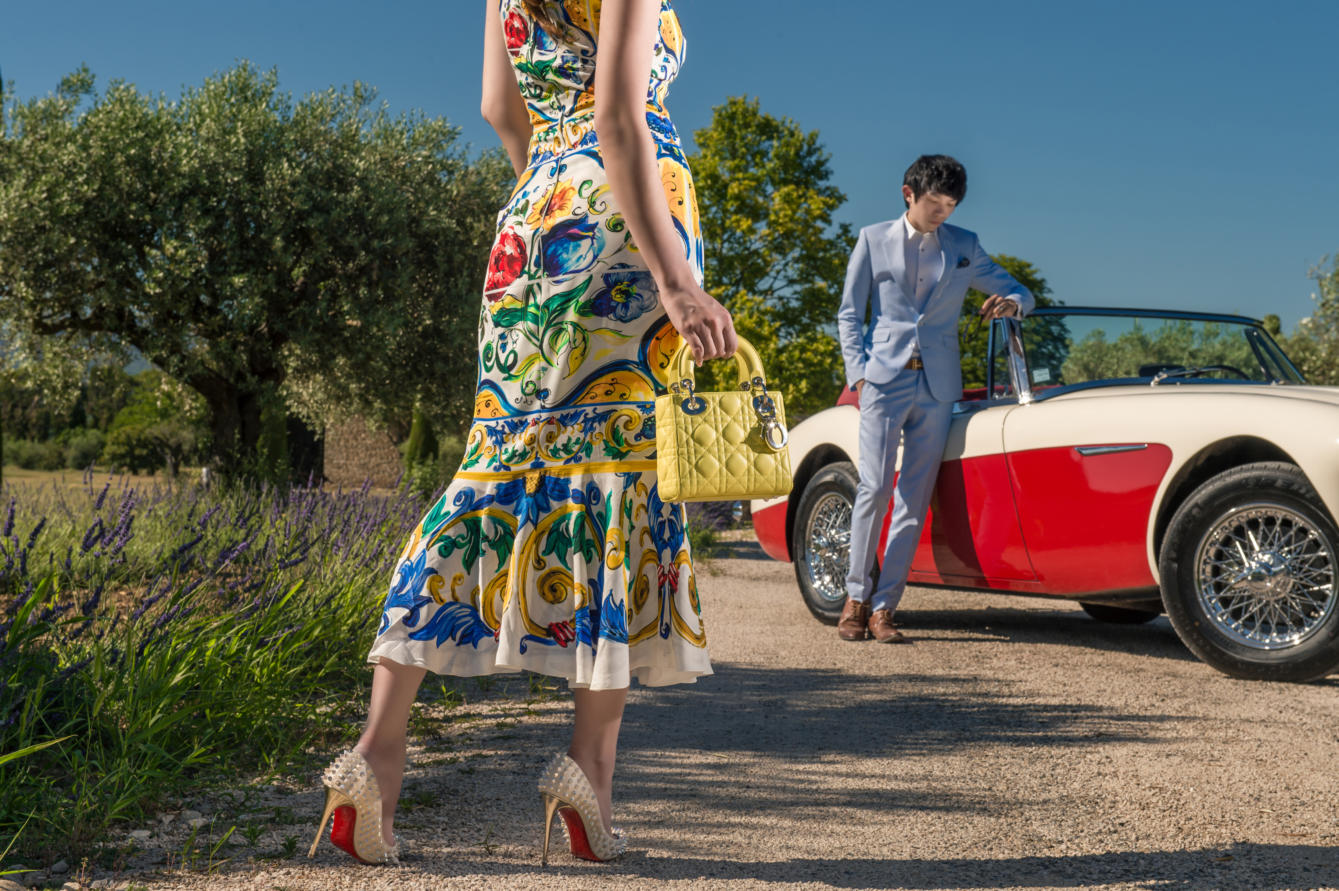 Keda Z & Kelly's Pre-Wedding Portraits in the USA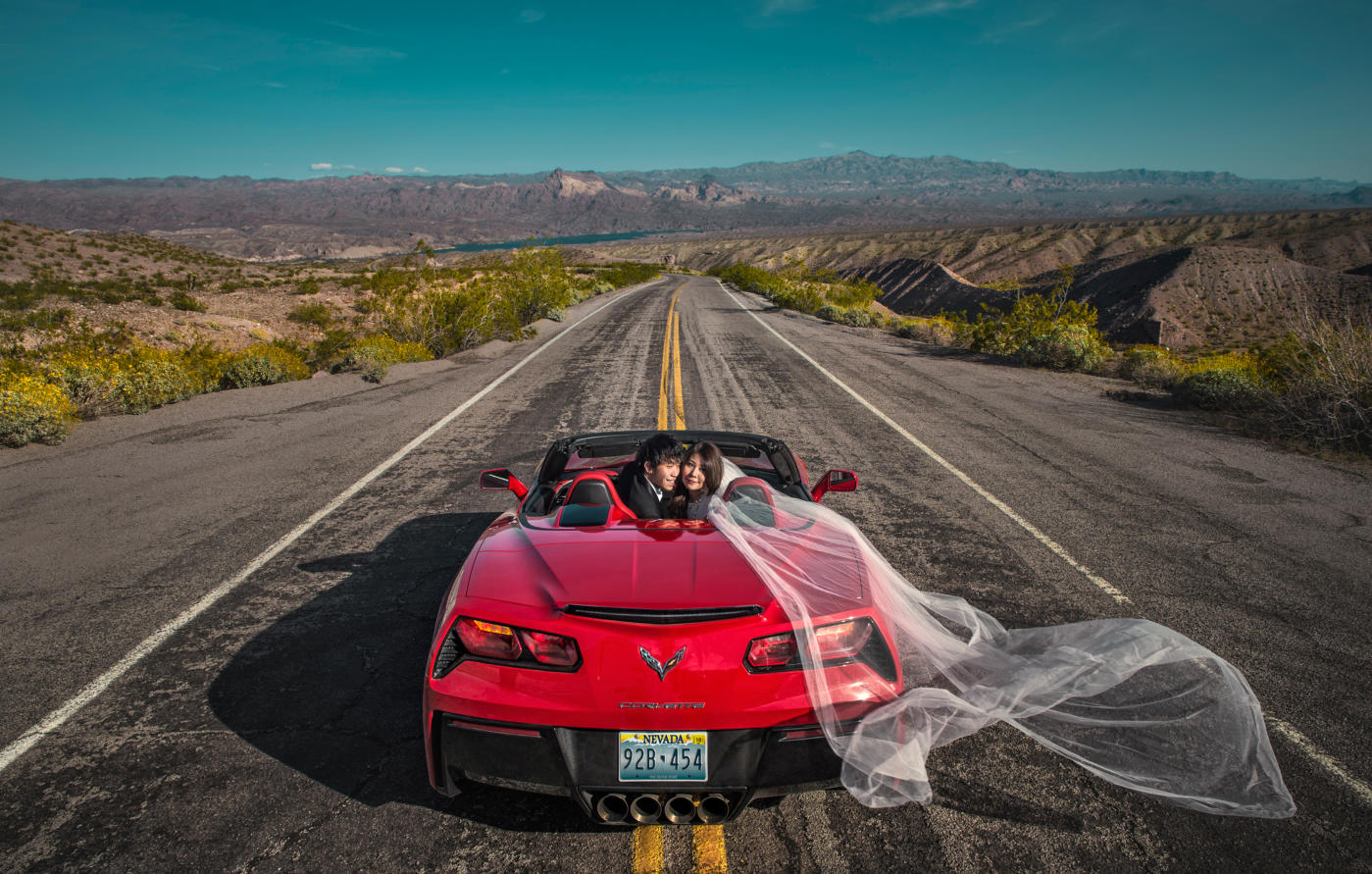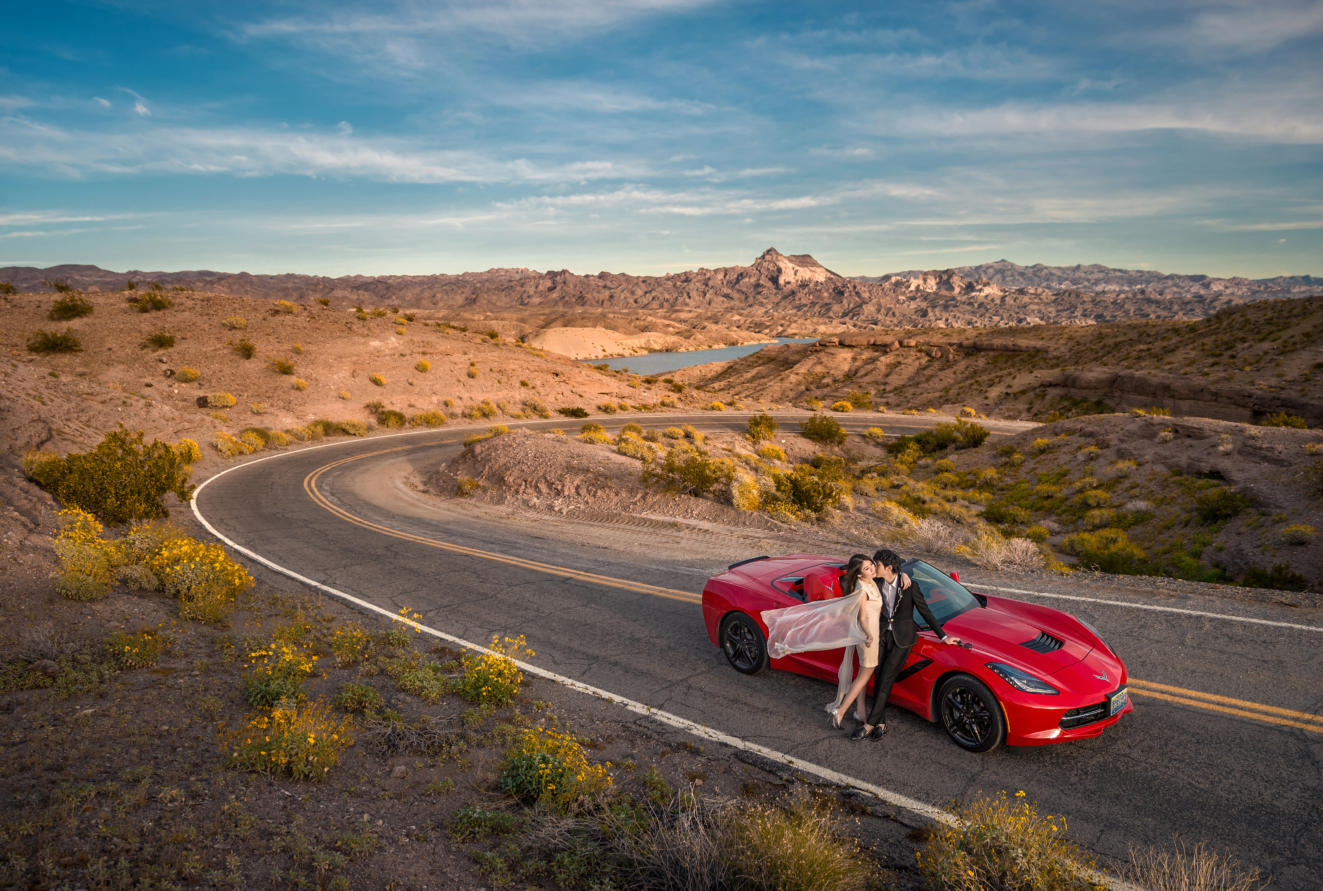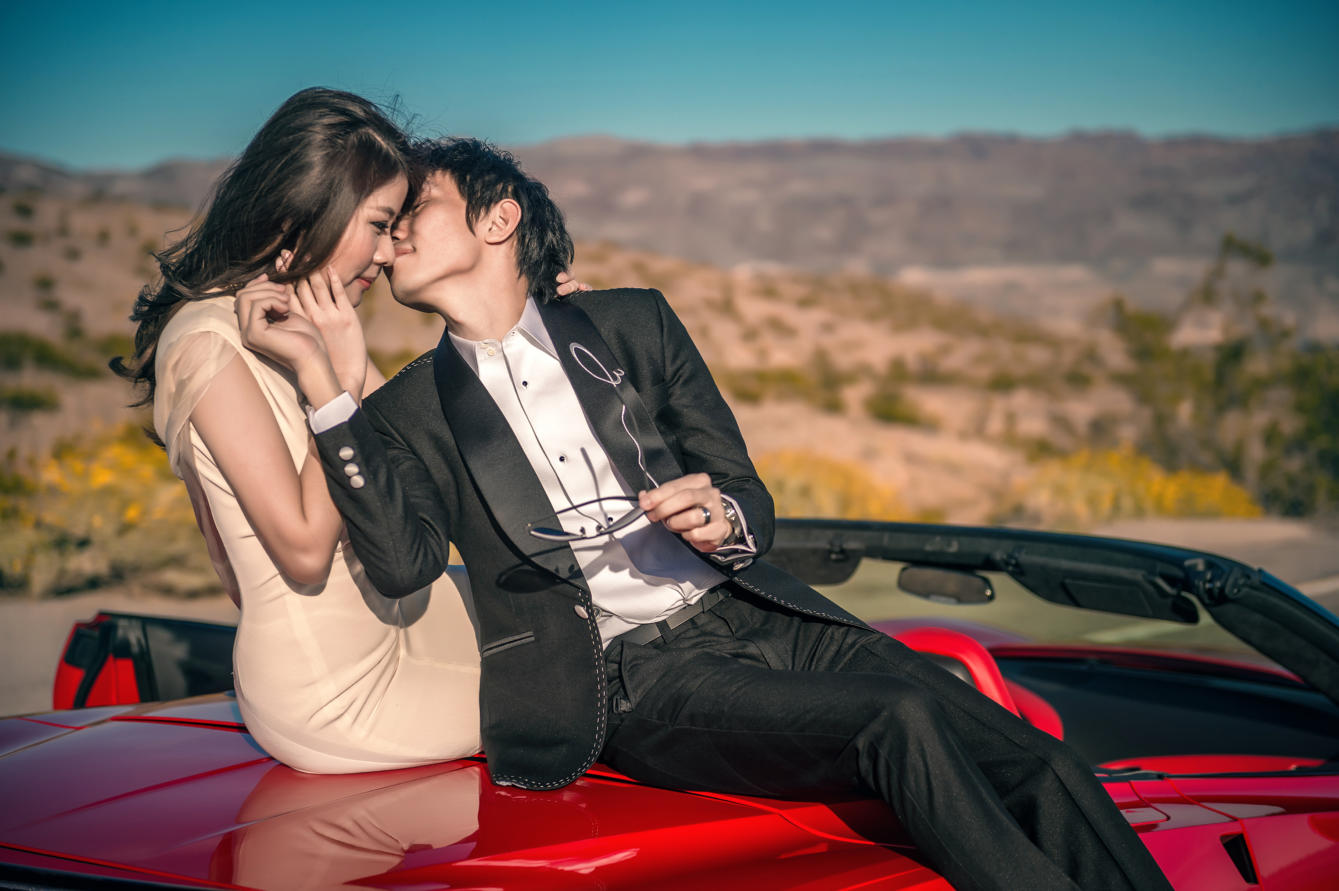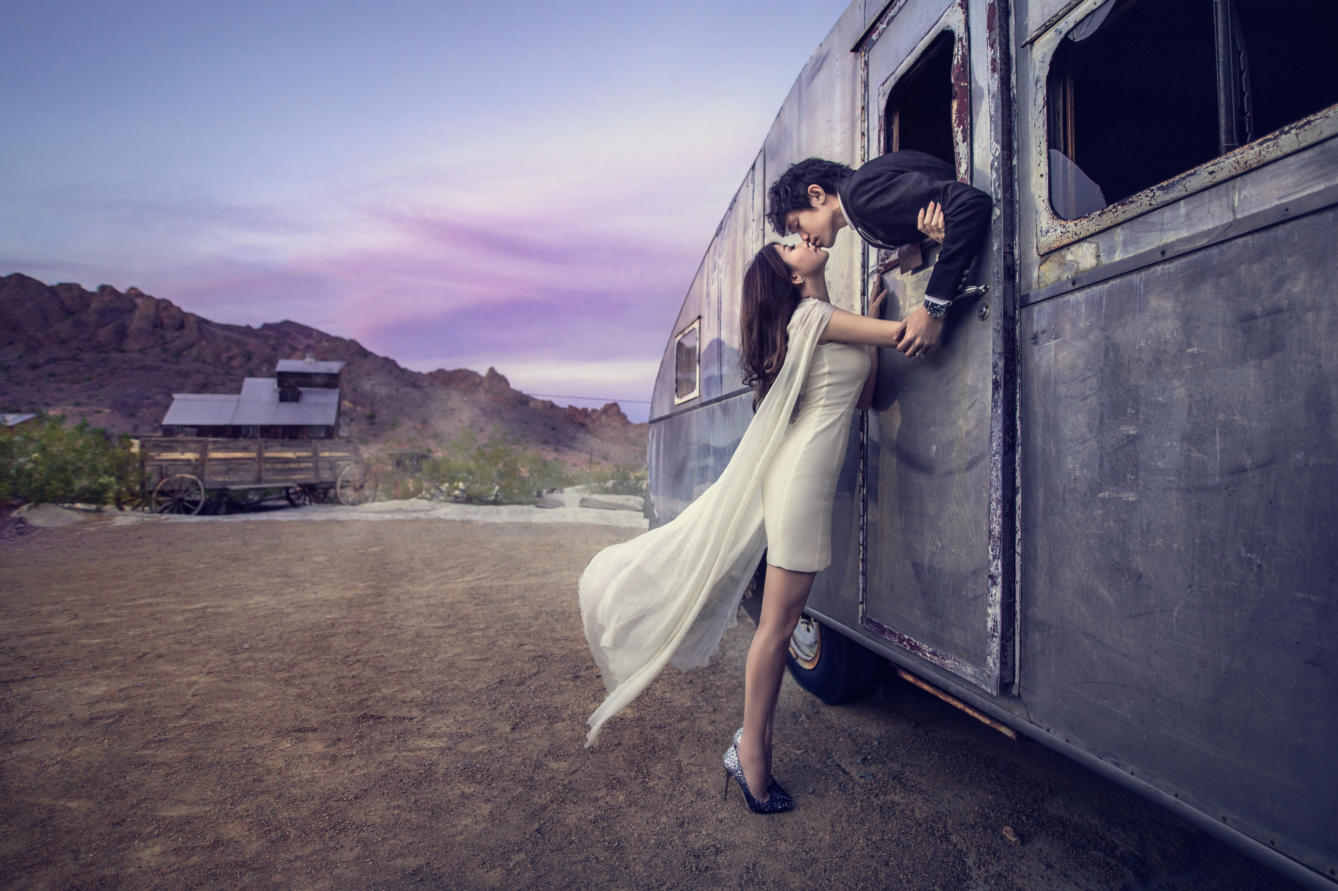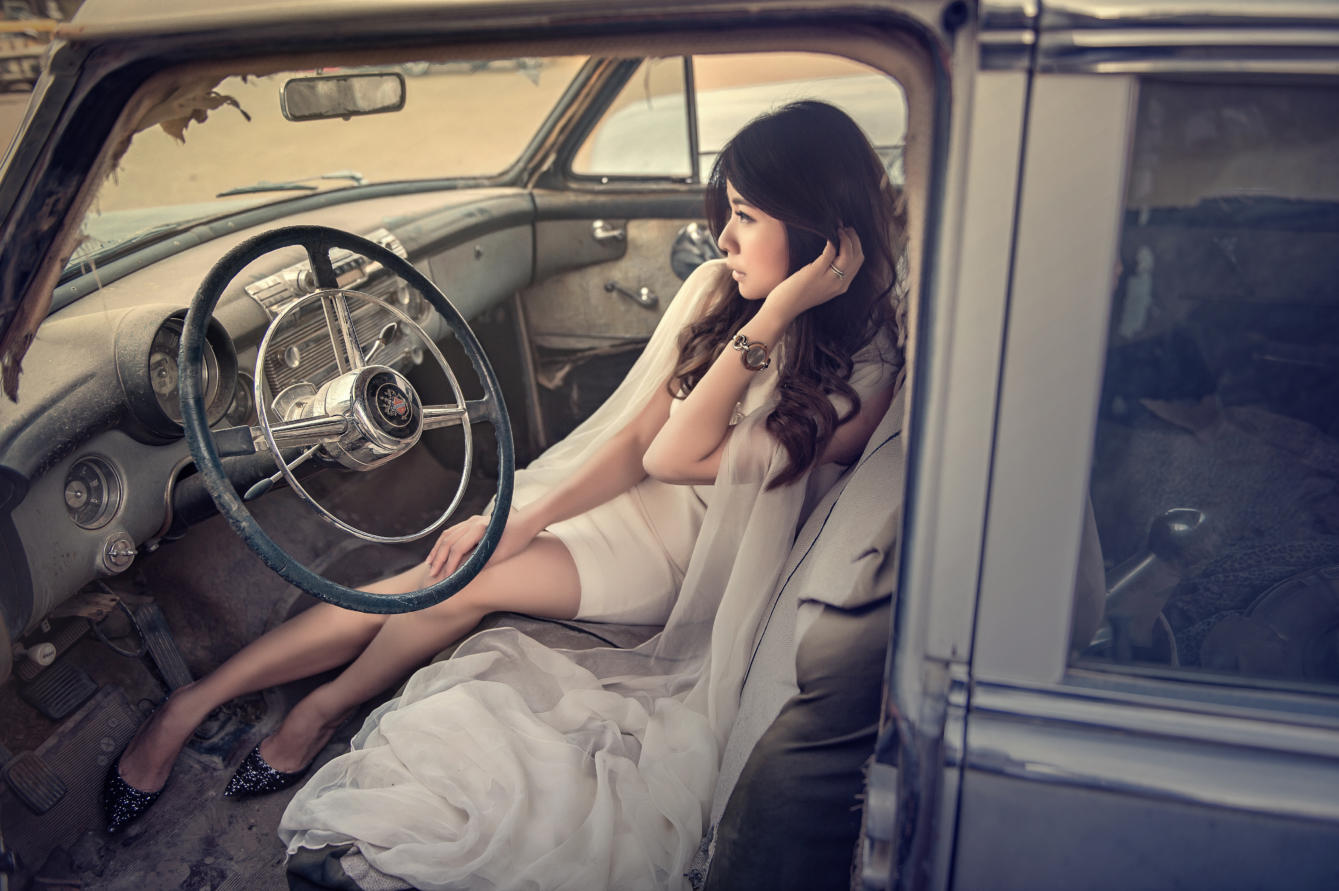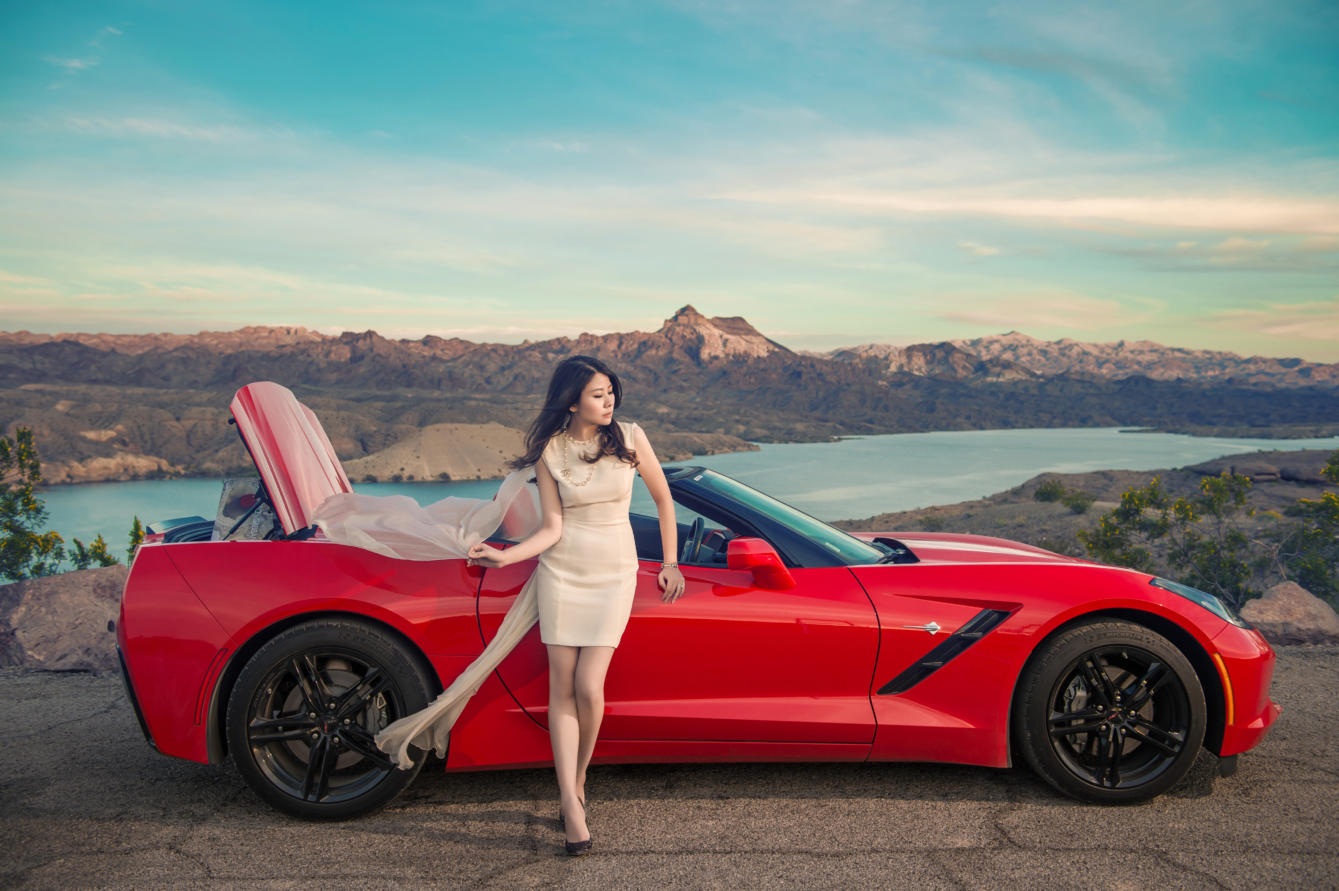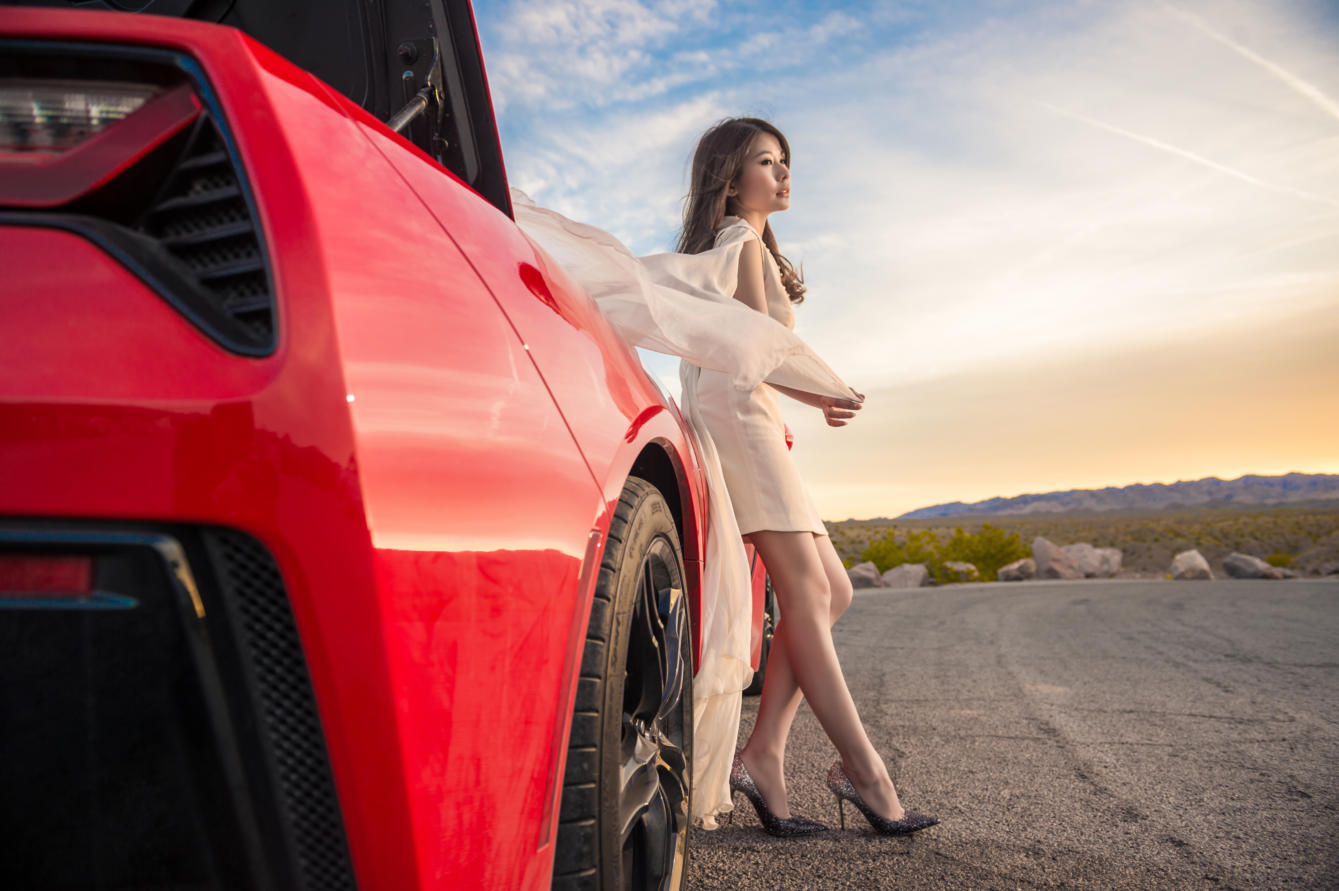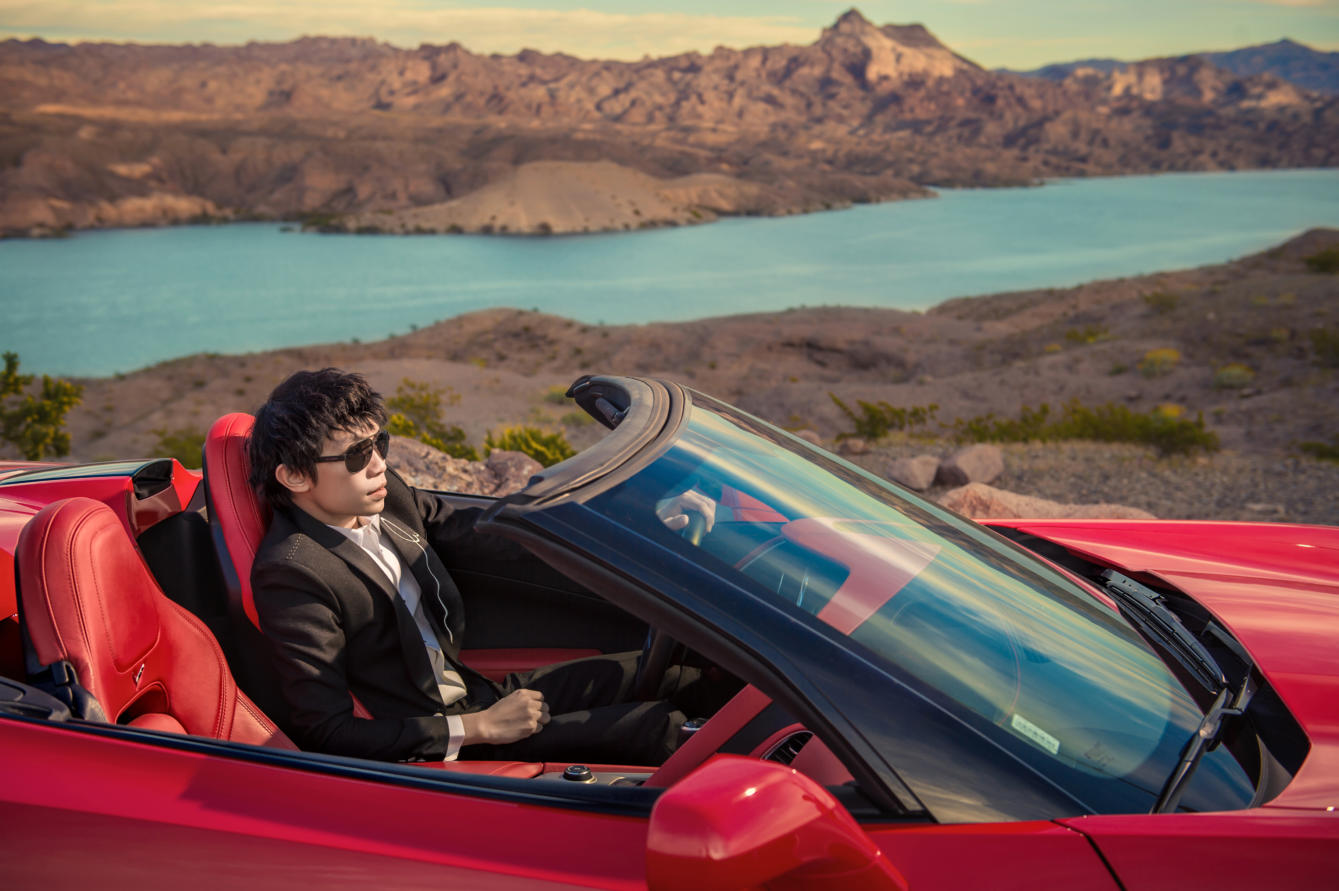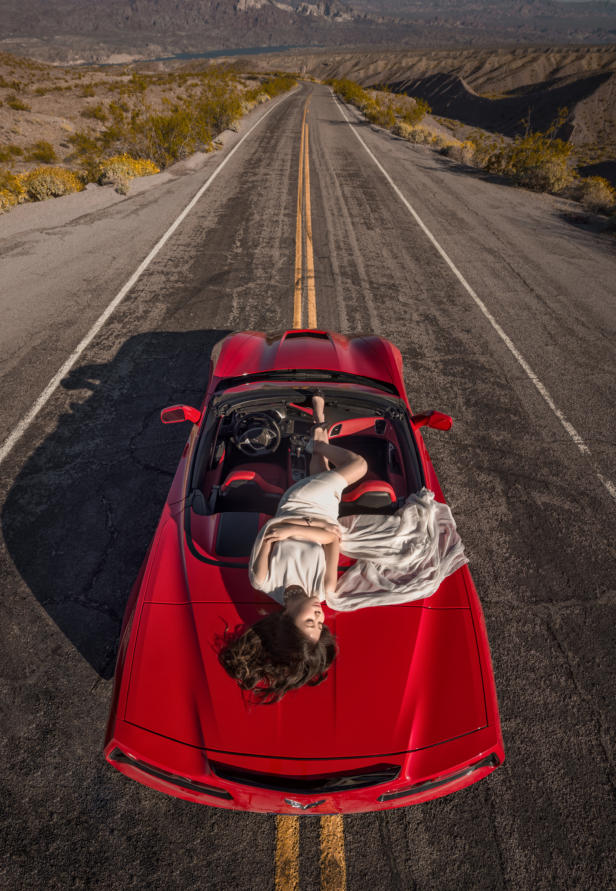 Weddings in Singapore & to the Maldives….
Keda says his hard work in the past decade was to build a career and a future for them both, "and Kelly has always been behind me, being the hero that gives me strength."
Between then and their November 2, 2016, wedding, Keda and Kelly went on a global journey documenting their union. Their pre-wedding photo sessions featured the couple against picturesque, vintage scenes in the Southern France and then a contrasting wedding photography scape, in the United States.
Their nuptials took place on a sunny day with clear blue skies at Velassaru Maldives, where the ocean presents itself in a just as eye-pleasing shade of blue.
The very romantic Keda says: "In front of us was a picture-perfect view of the clear, vast ocean, and the mansion beside it. The air smelled like heaven. We were very fortunate to find a great 5-star hotel, and the team was well-prepared, down to the very last detail. Our guests were very happy."
Determined to have a memorable big day, Keda said he was not going to let stress get in the way of happiness. He spent the morning at the gym and pool with his Z photographing brothers while Kelly had some quality time with her sister and best friends who made up her bridal party.
Donning a beautiful embellished "Swan Lake" Paolo Sebastian gown from The Proposal in Singapore, Kelly stunned the guests of the event as she walked down a flower-strewn aisle, toward her husband-to-be whilst holding her mother's arm.
They made promises to each other. Kelly thanked Keda for his undying love for her and her family and asked that they walk through life together, overcoming every challenge with each other.
"I never thought that my other half will always look at me like when we first met each other. I'm very thankful to have you," she told him.
"I promised to give you a happy life. I don't know if my efforts are enough to make you happy (but) I promise to continue making you happy. I love you," Keda said, wiping away a tear.
The groom sported a two-piece custom COCOON suit by d.danny that bore his signature 'Z' initial, embroidered on his lapel.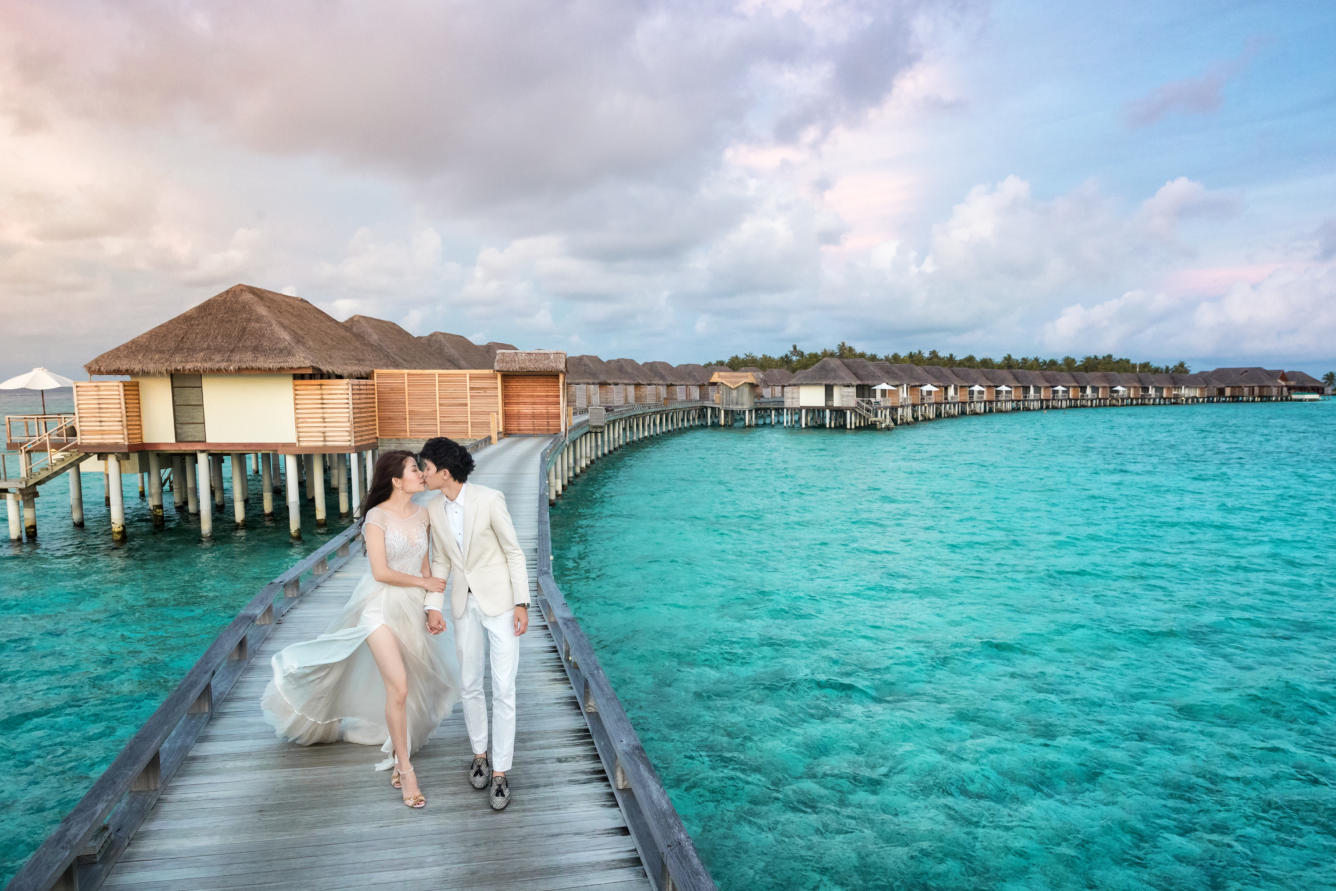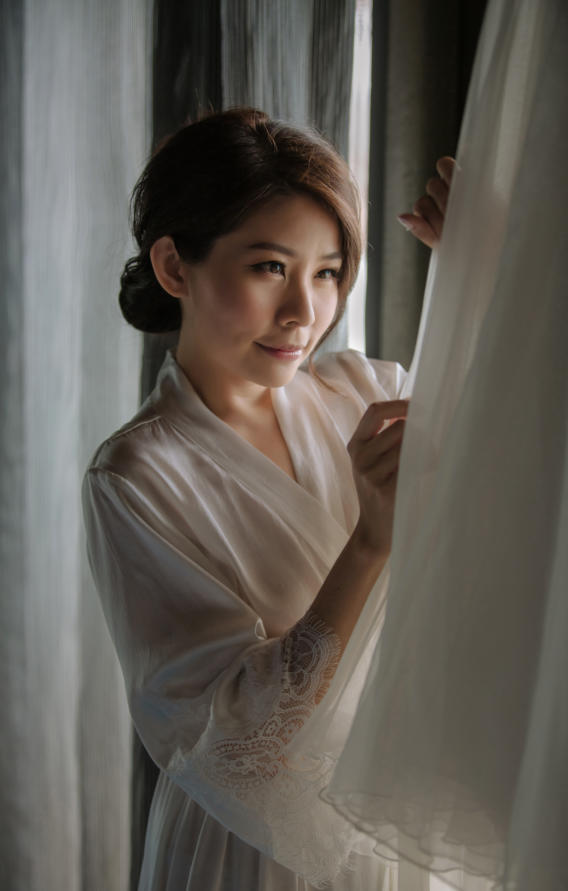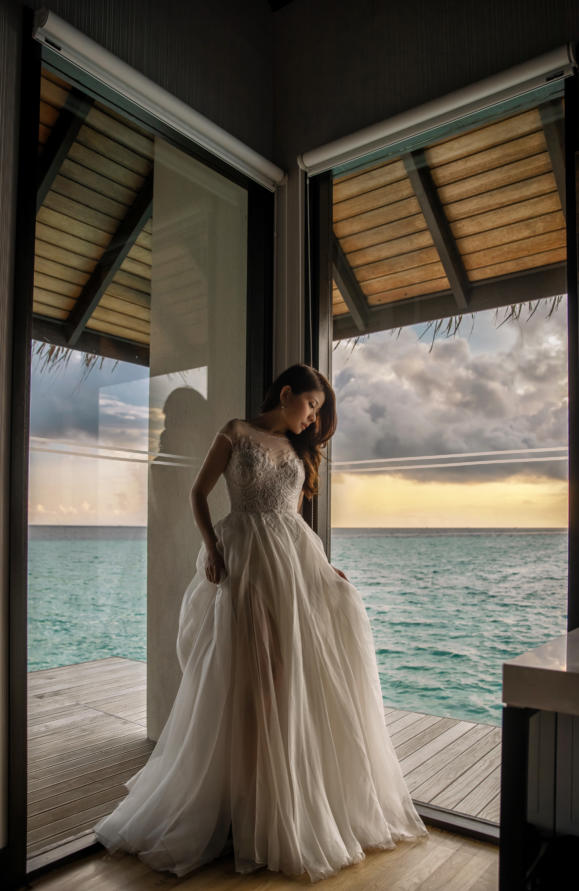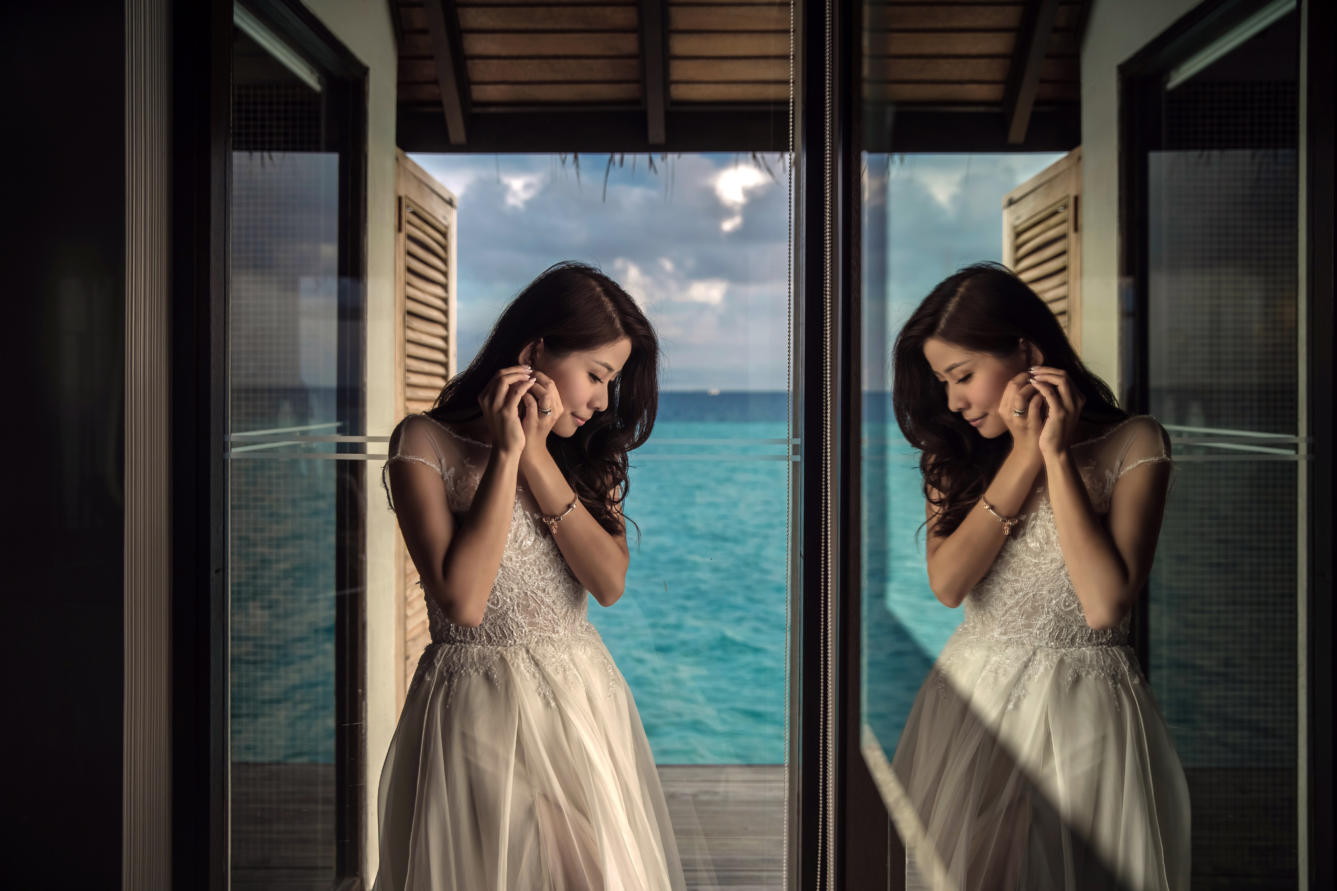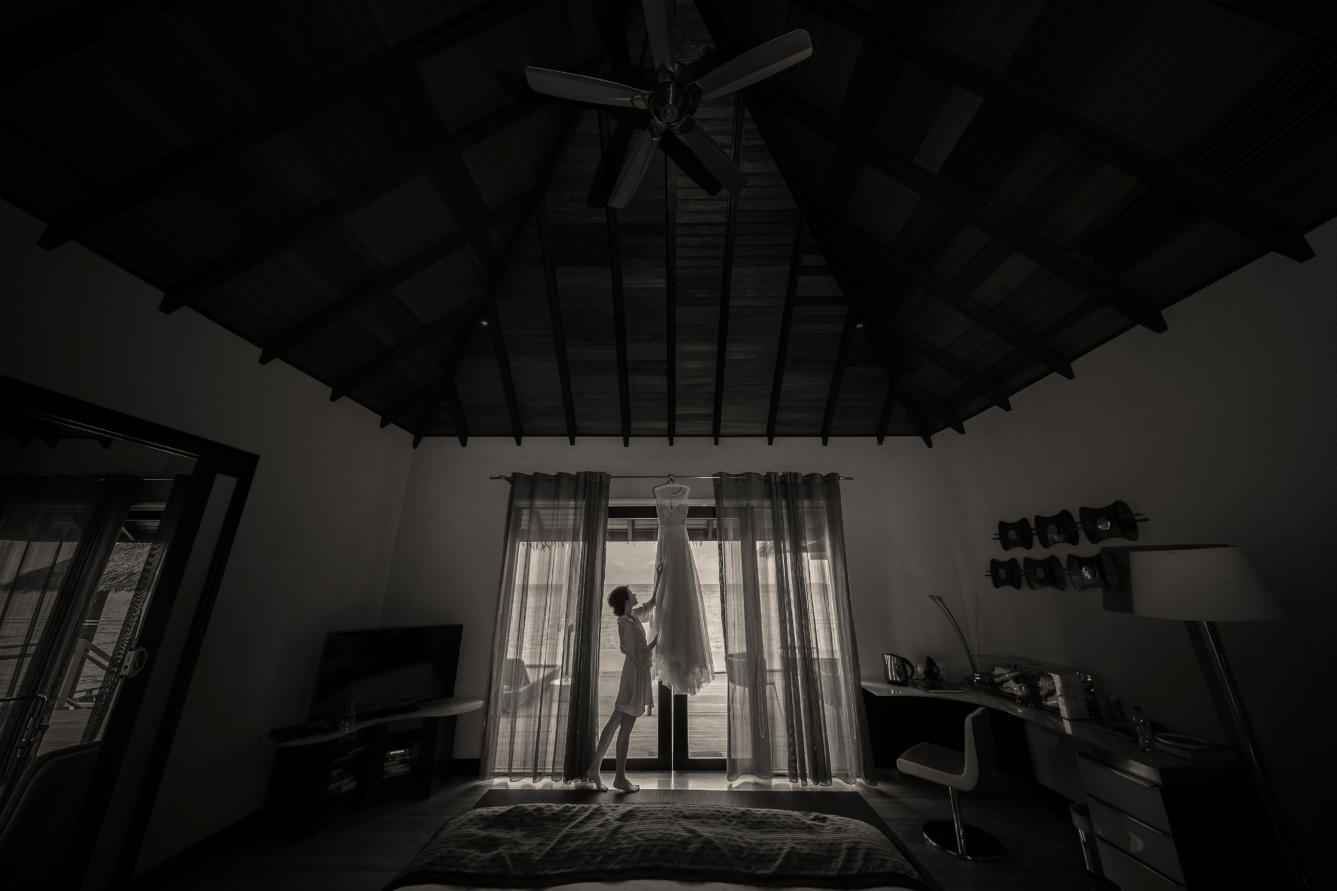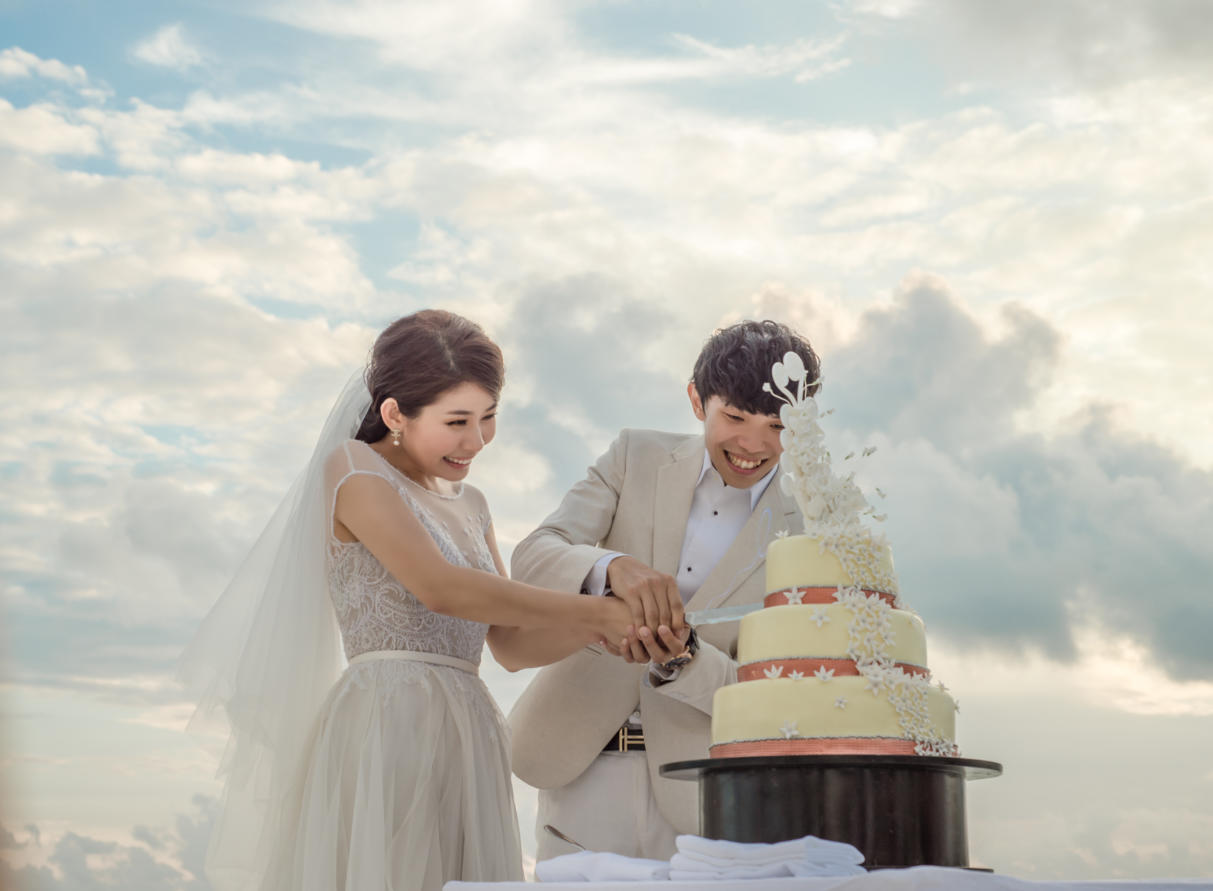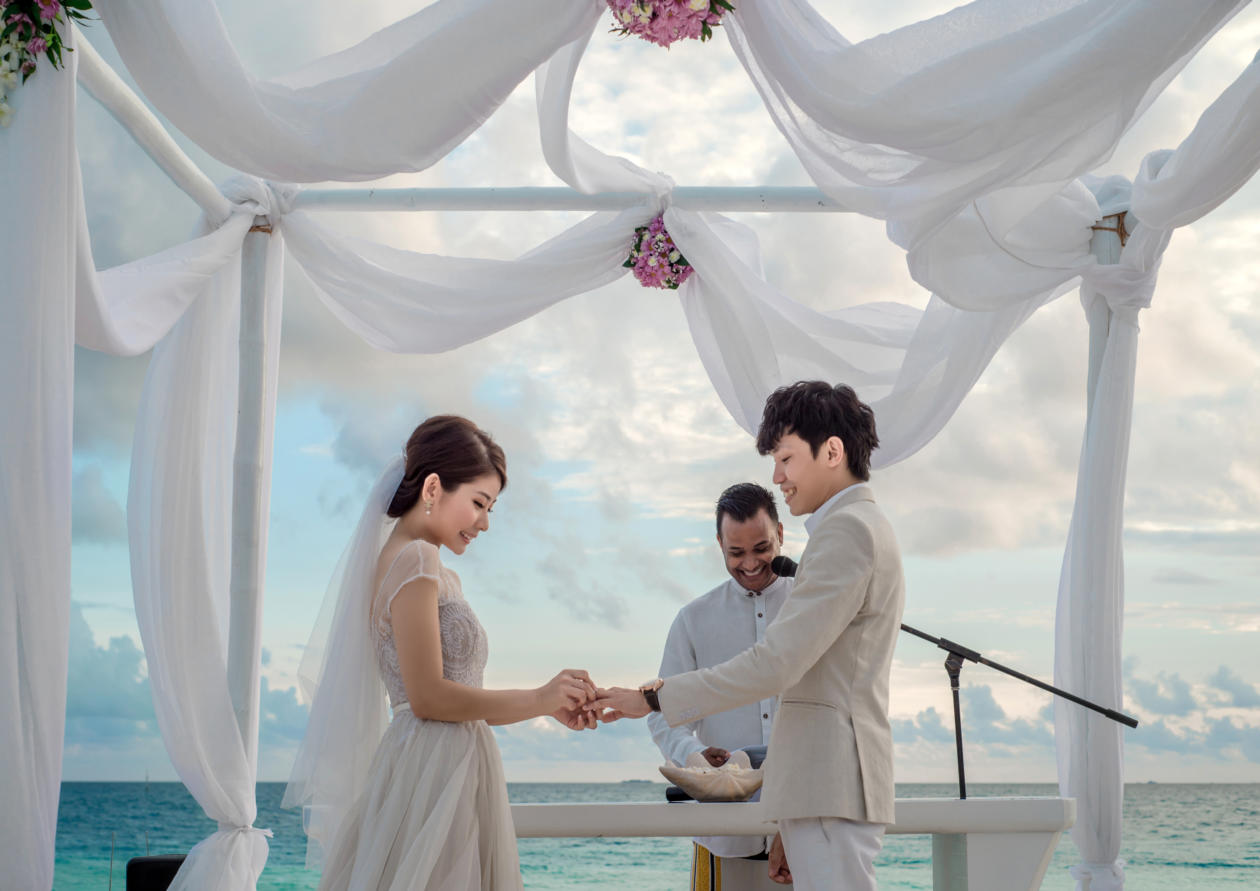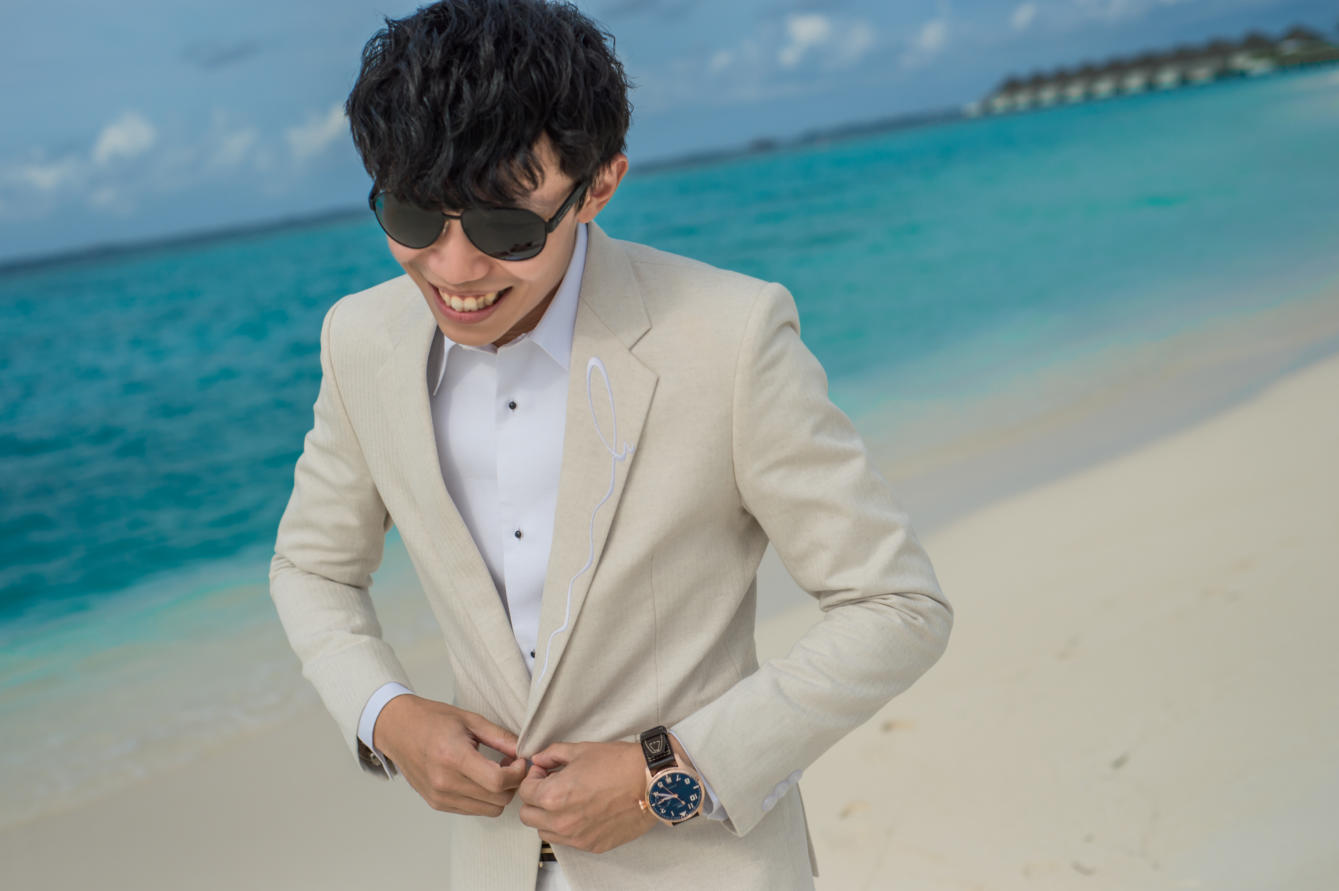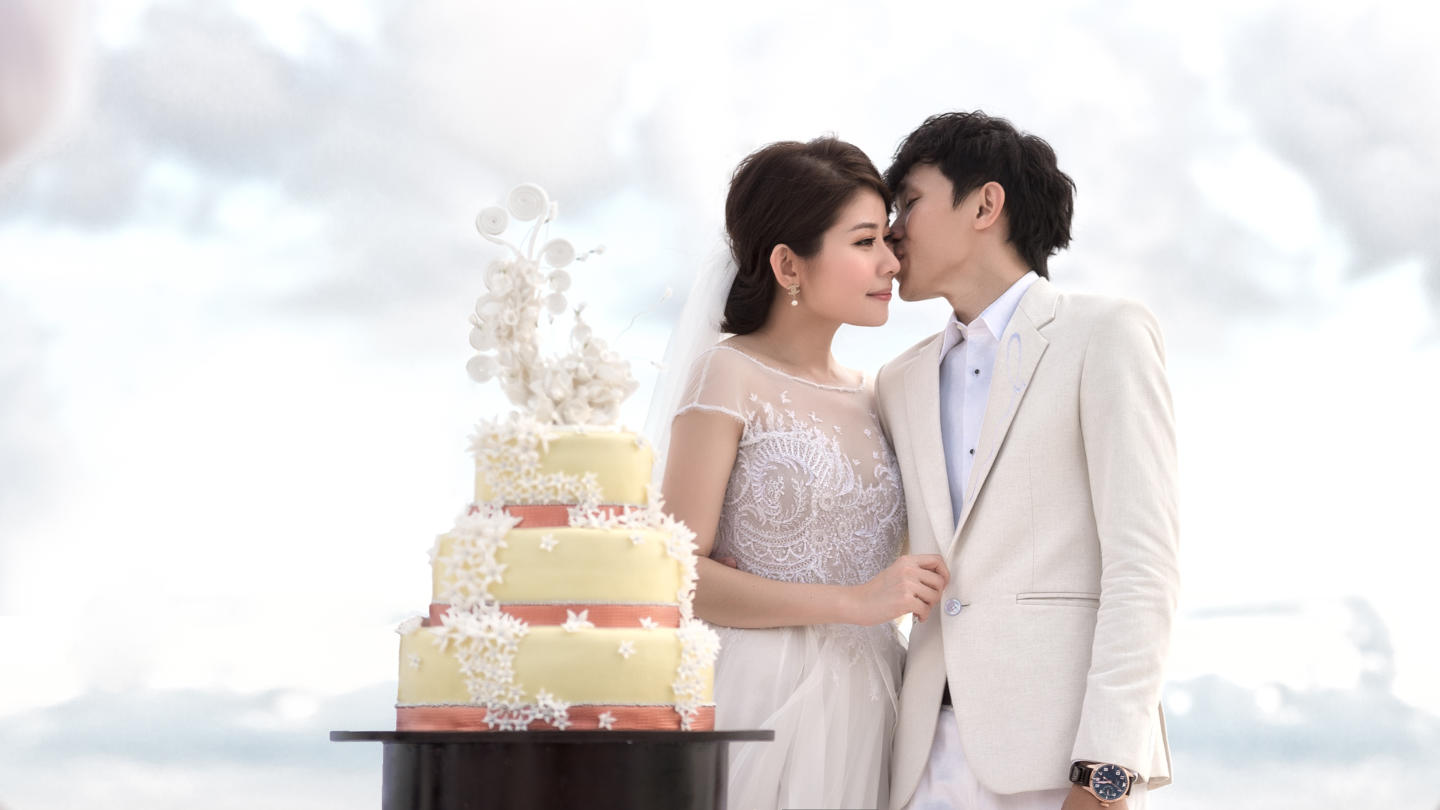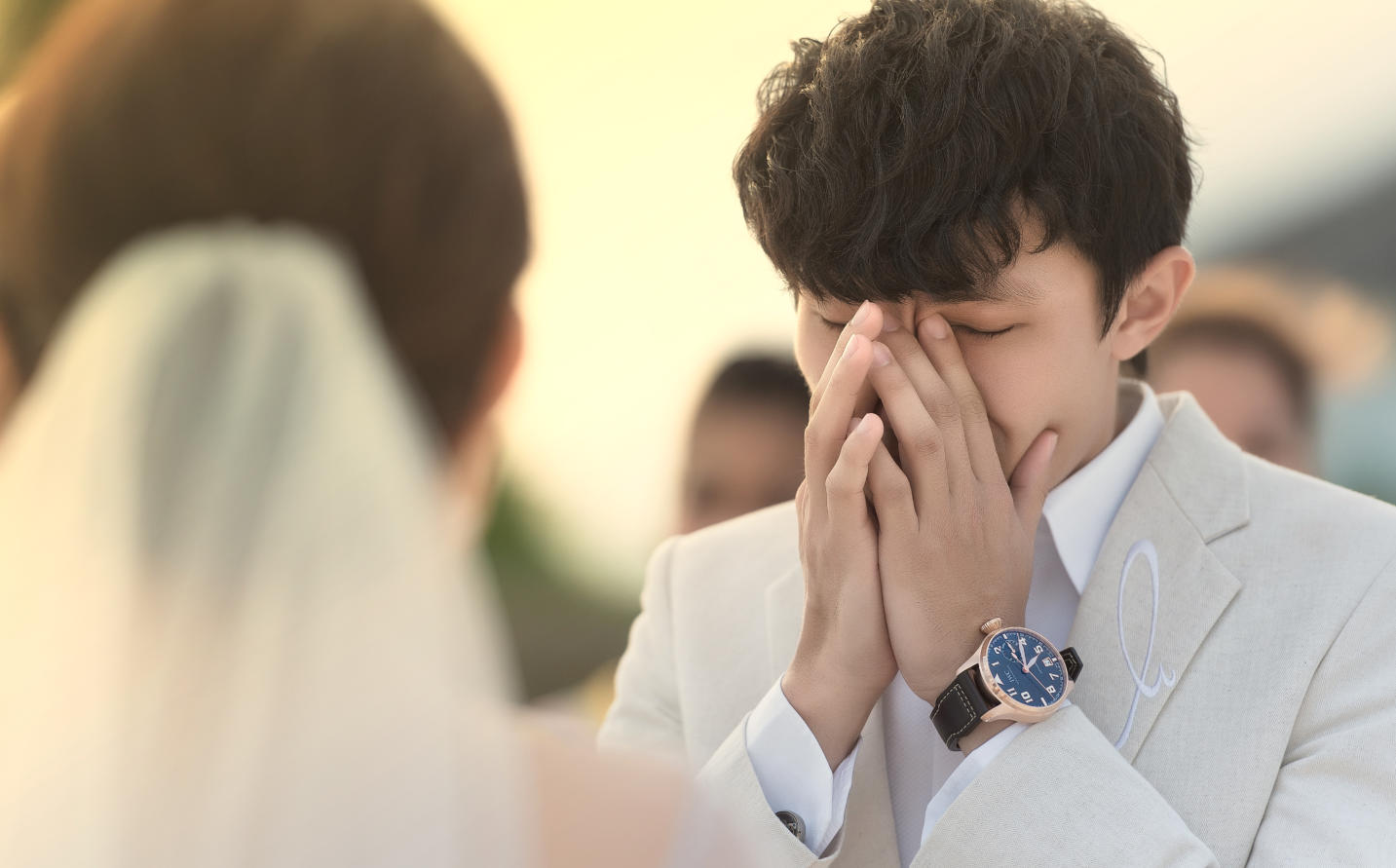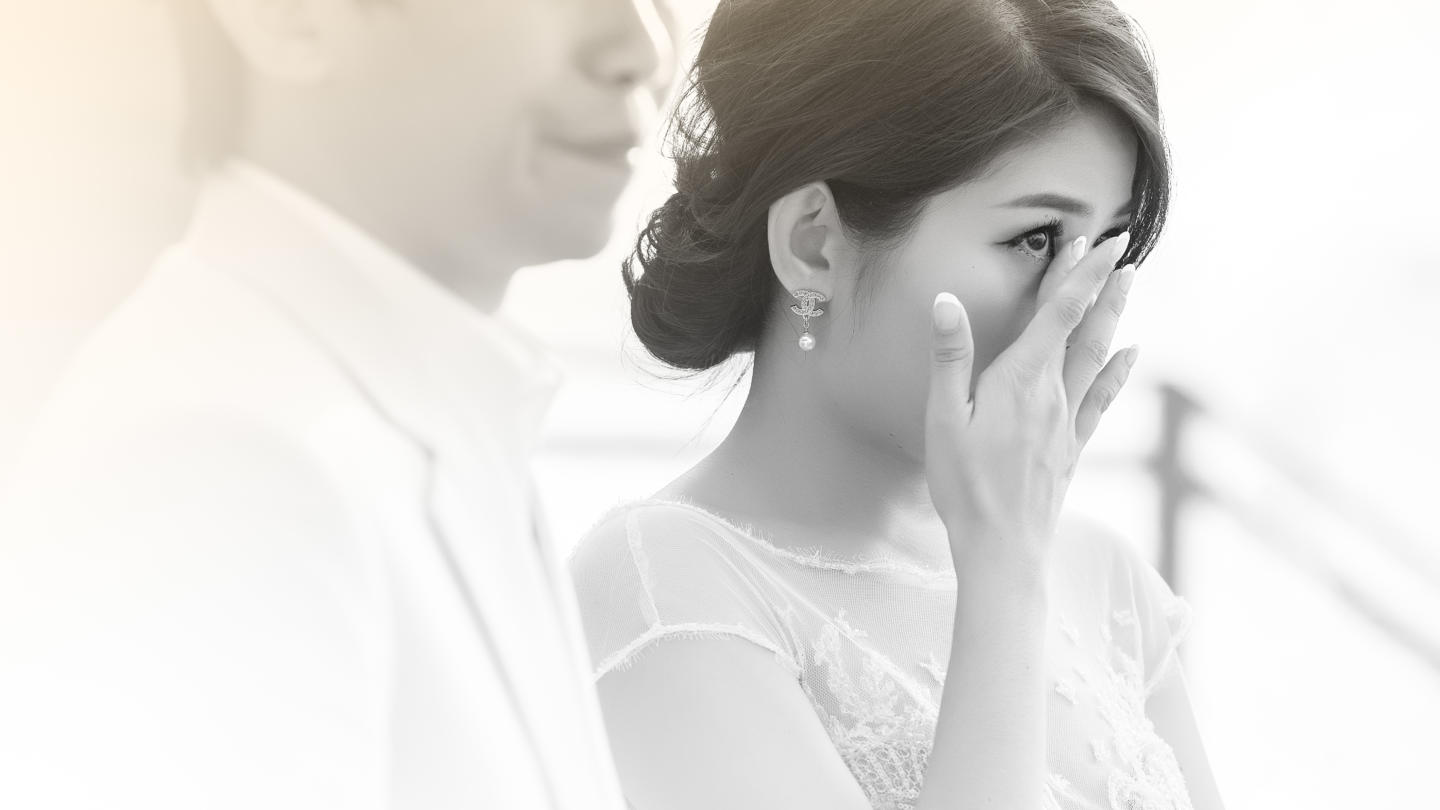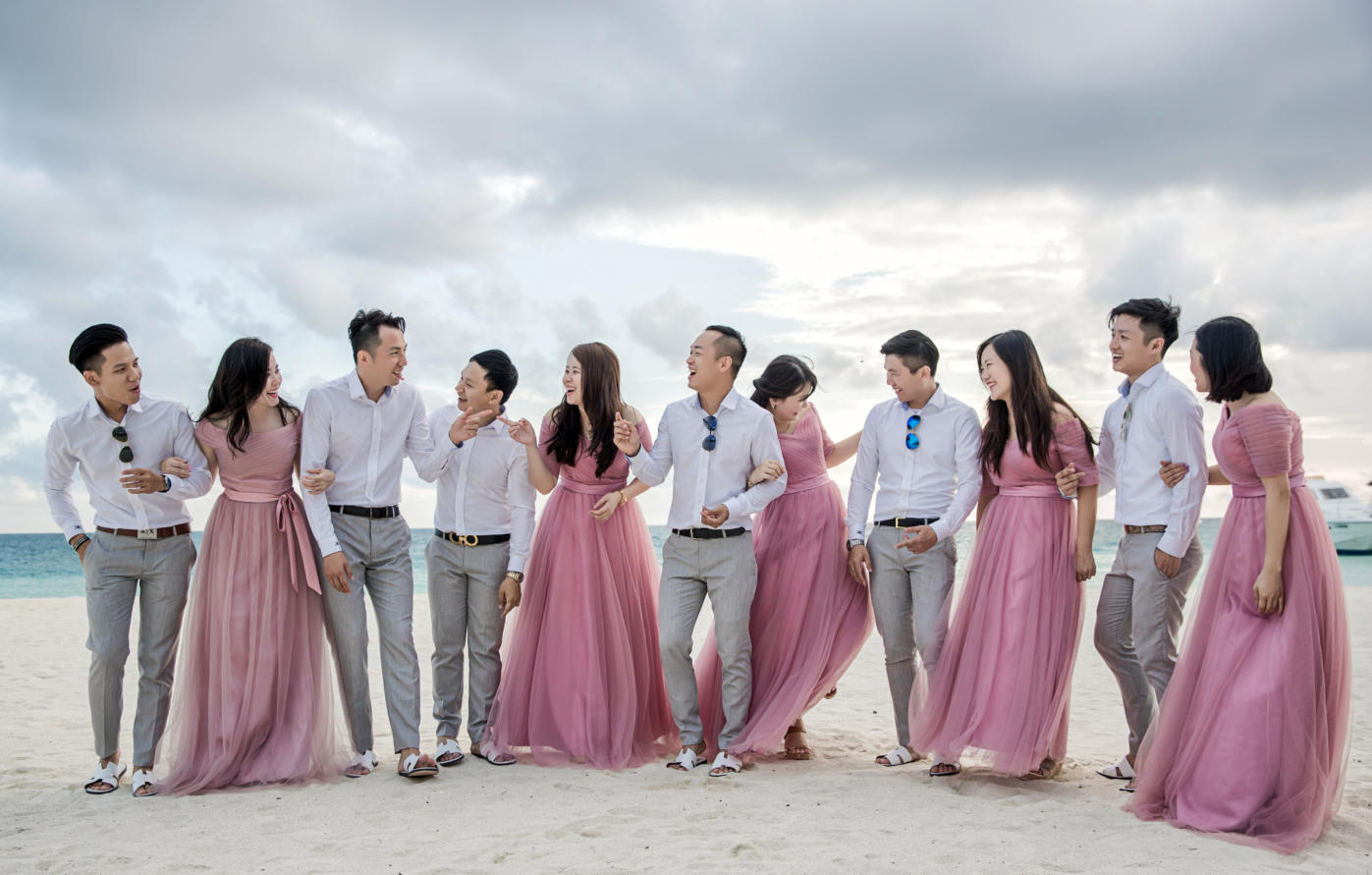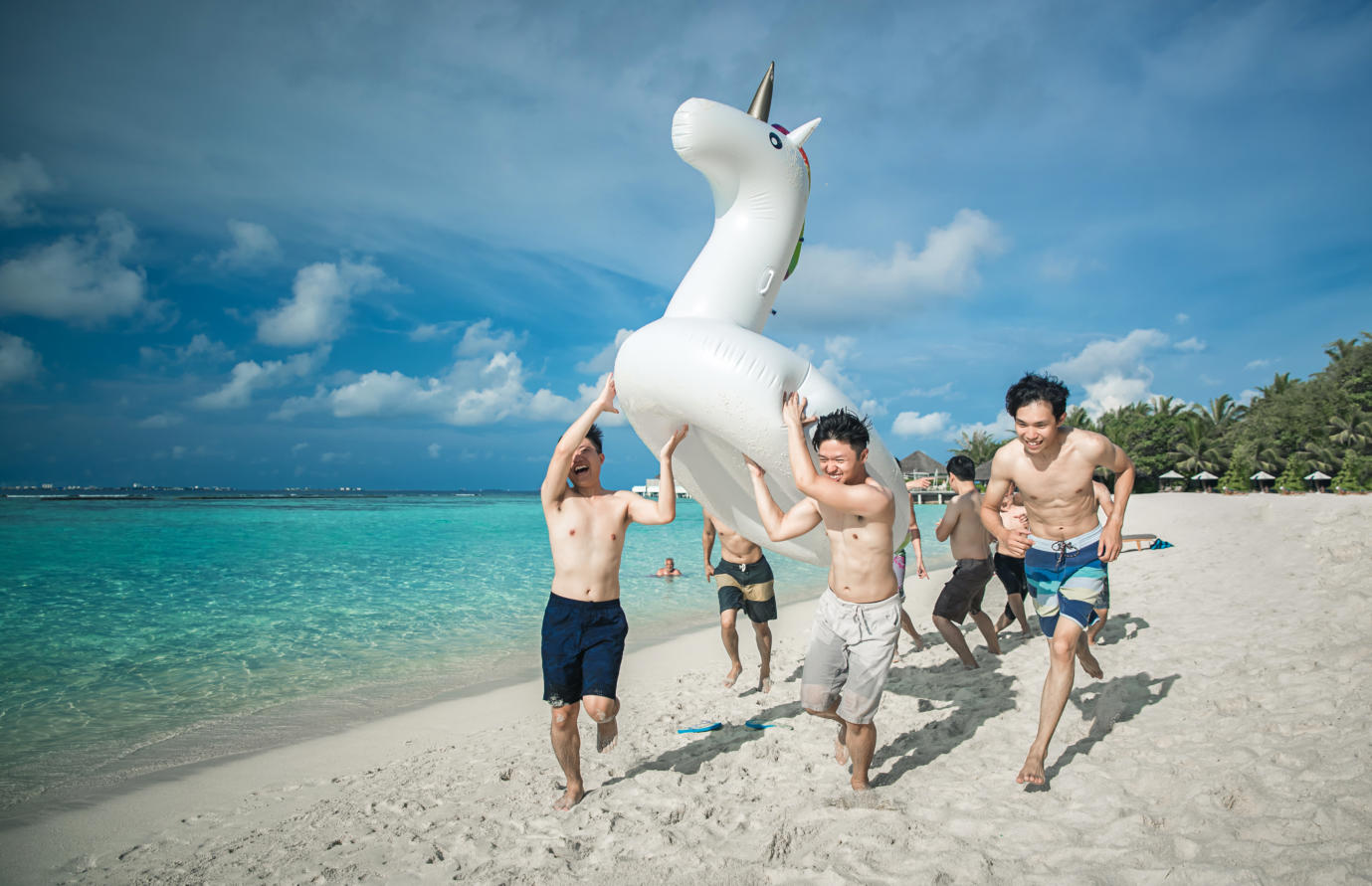 The celebration continues in Singapore, a celebration with fellow distinguished wedding industry friends and accomplished photography master photographers...
The event was documented by Amazing Group and Seeler Photography who was also tasked to shoot at their second reception at the S.E.A. Aquarium Singapore. The party was attended by fellow photographers, and clients who turned into the couple's close friends.
"This 'under the sea' wedding, with schools of fishes swimming all around the crowd, was unbelievable and romantic," Keda told The Wedding Scoop.
Keda reportedly serenaded Kelly to the song 'Gao Bai Qi Qio' who embraced every moment with tears in her eyes so much so he too was consumed with emotions.
"Love starts from nowhere and yet it deepens. On the journey to love, don't walk side-by-side if you can hold hands; don't hold hands if you can hug; don't hug if you can kiss. In this crazy world, no matter where you are, once you've found the one, hold on tight and don't ever let go. Best wishes to everyone who is reading this, pursue your dream wedding, and don't leave behind any regrets in life!" he imparts.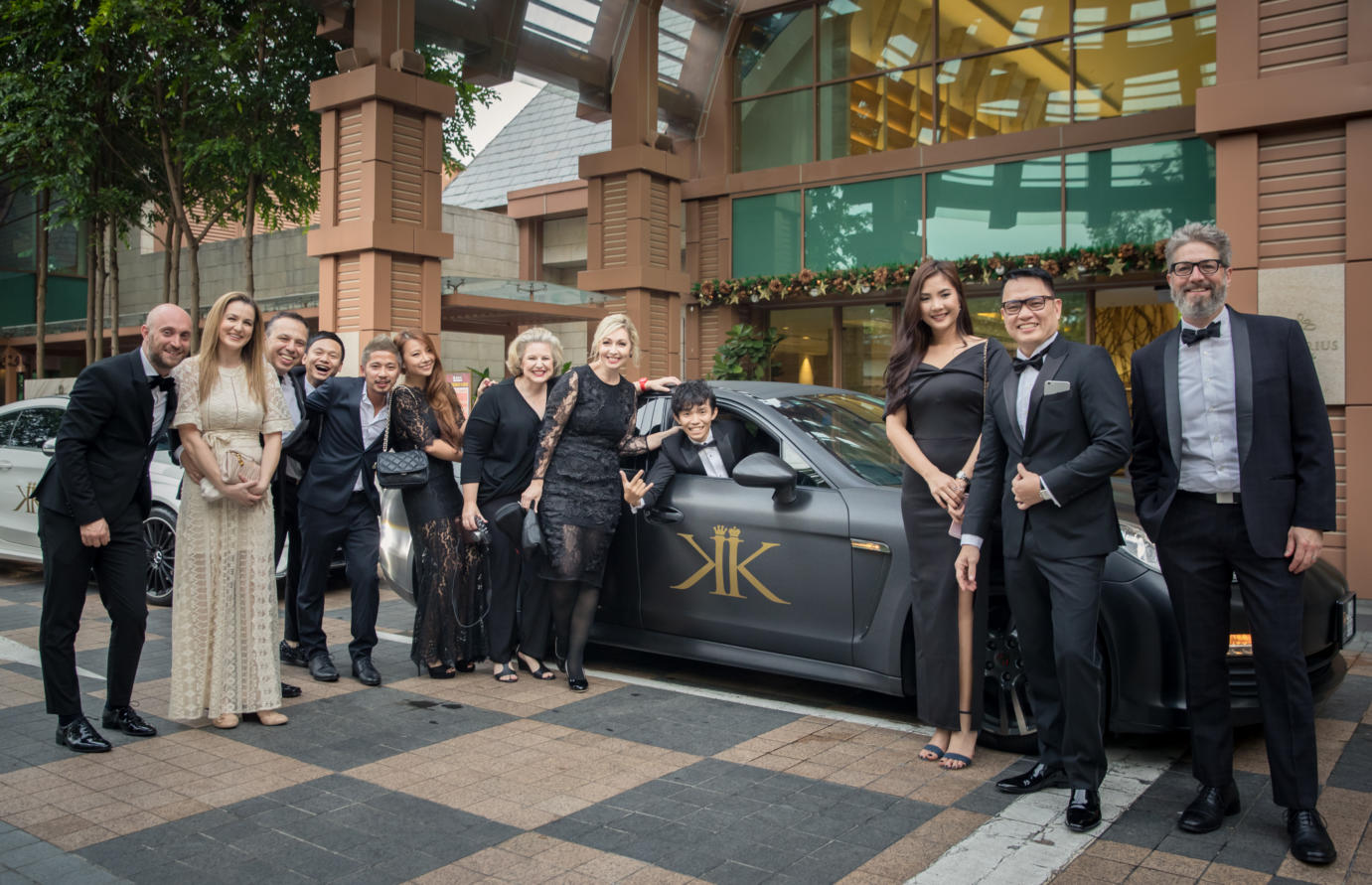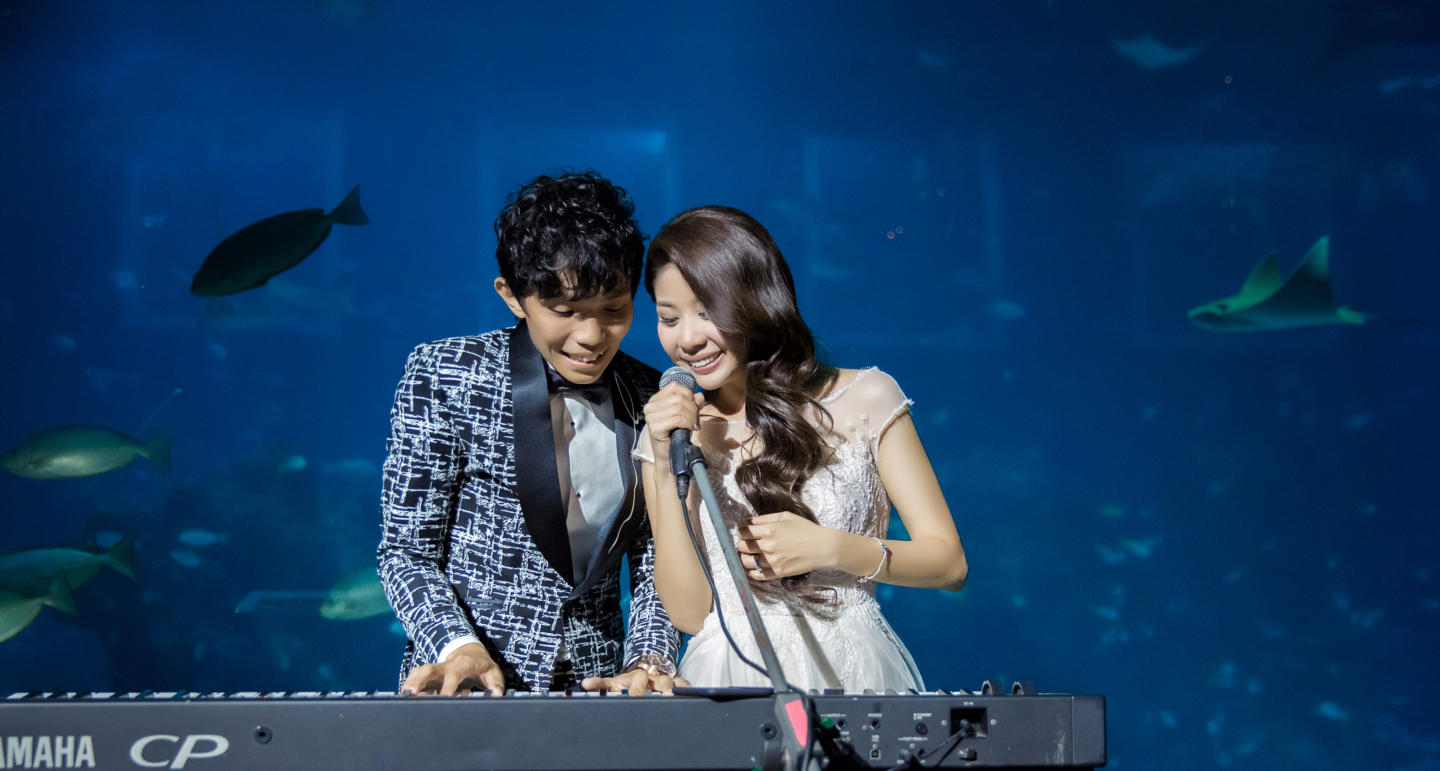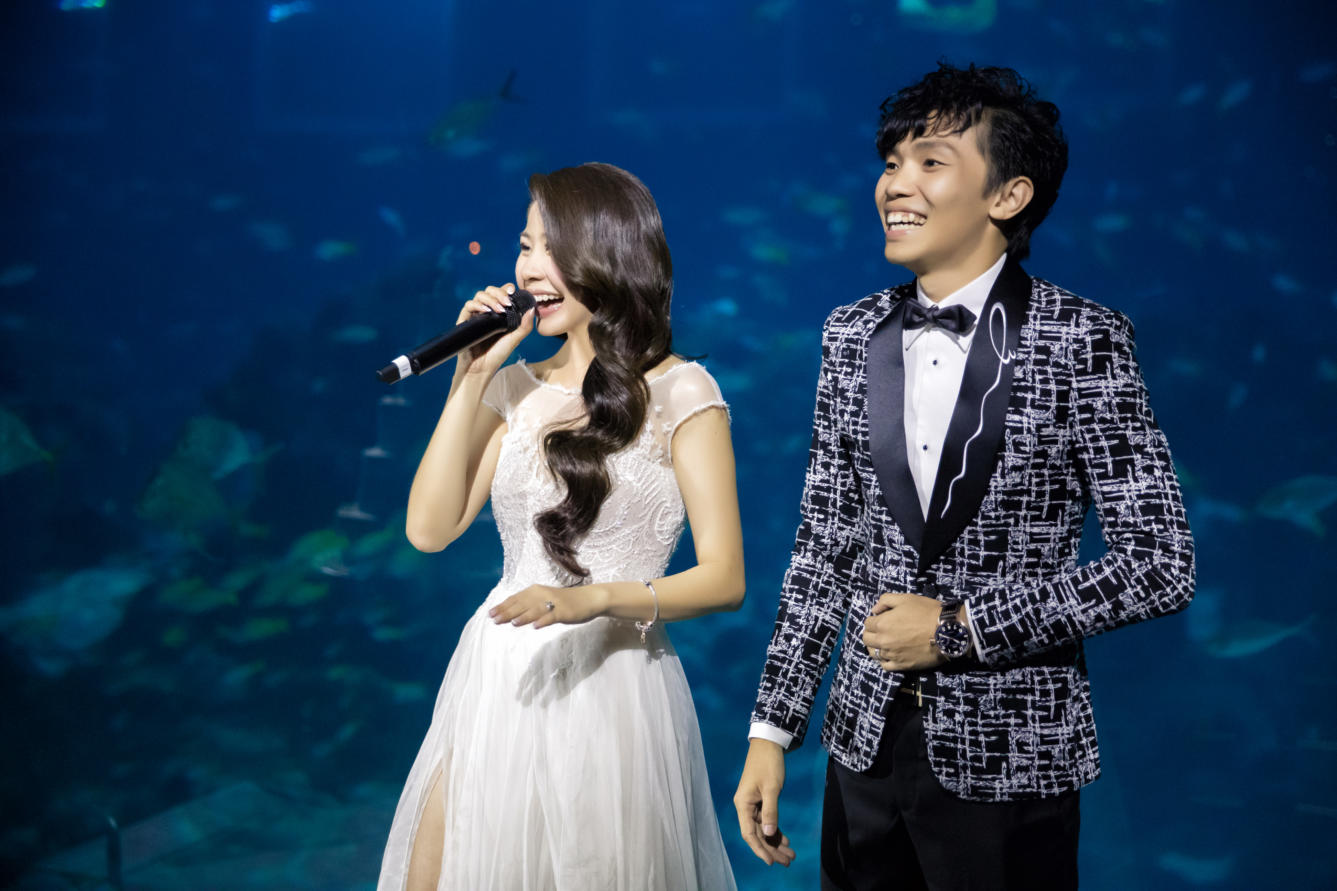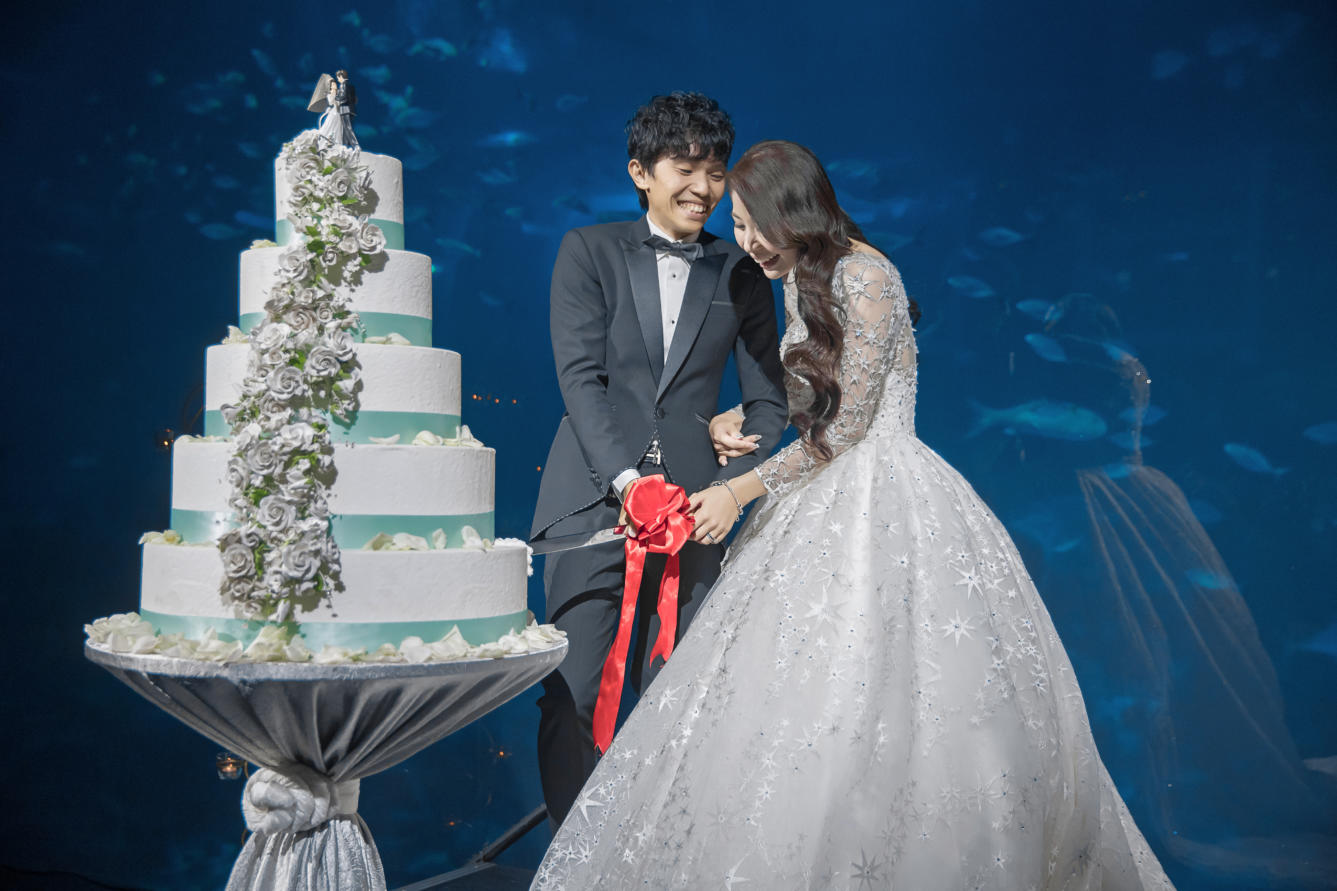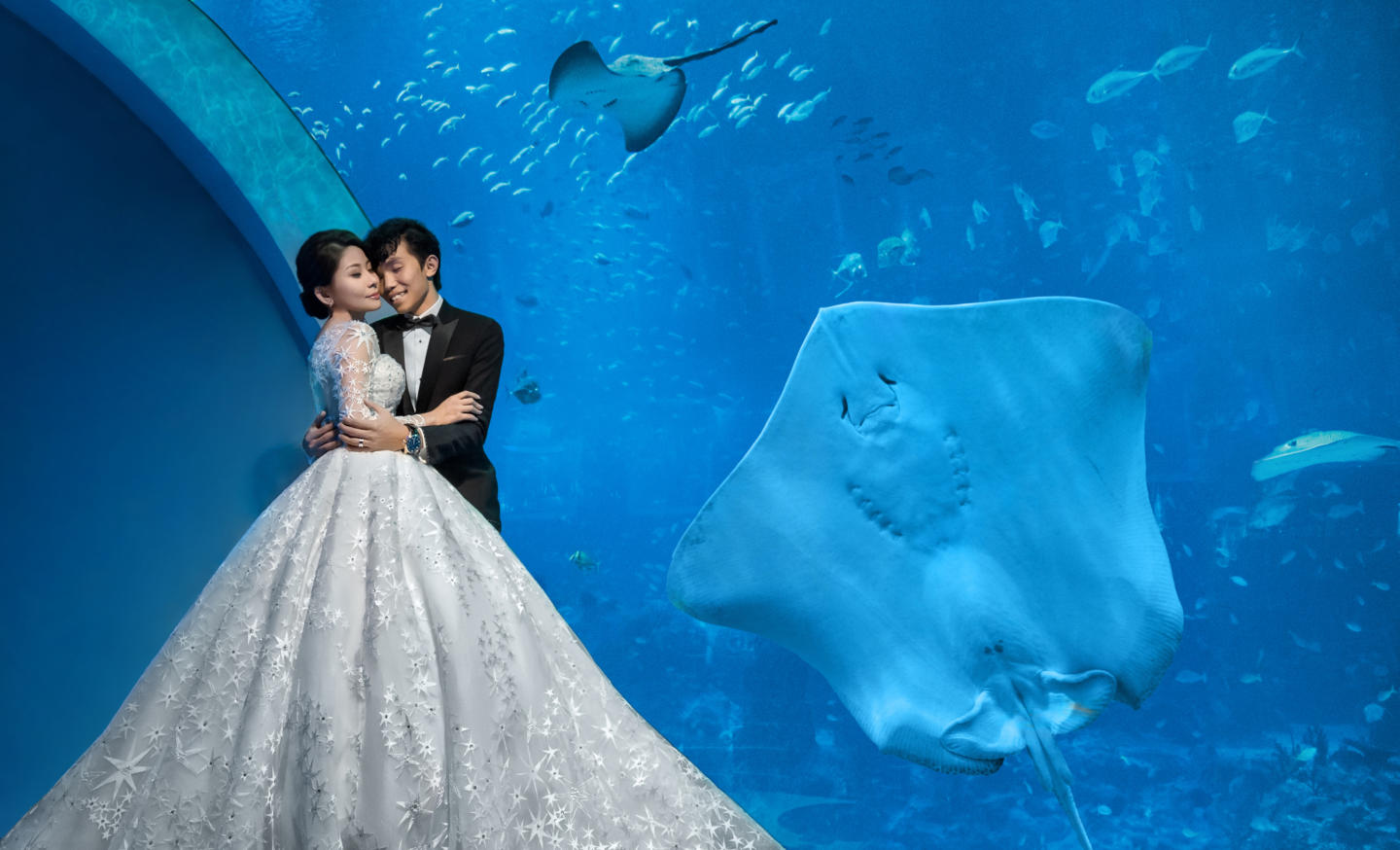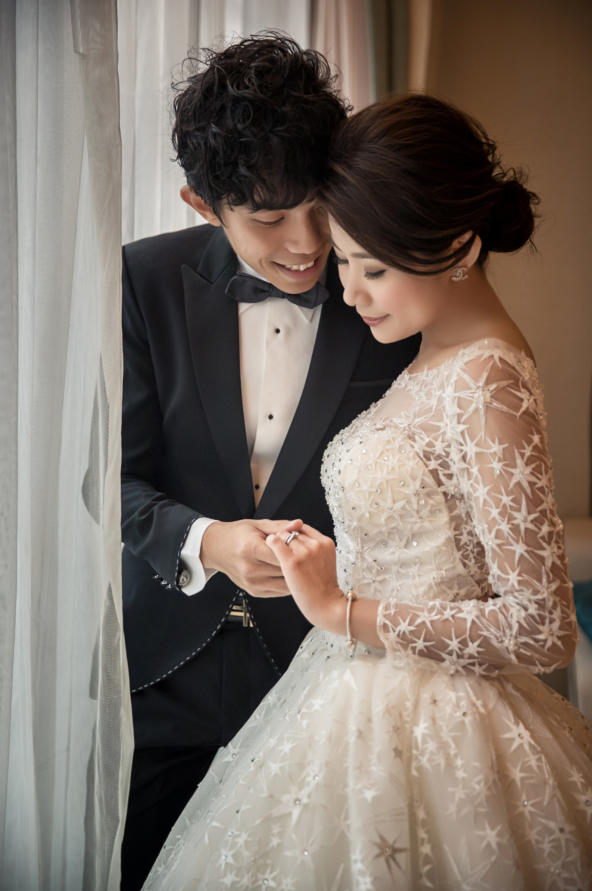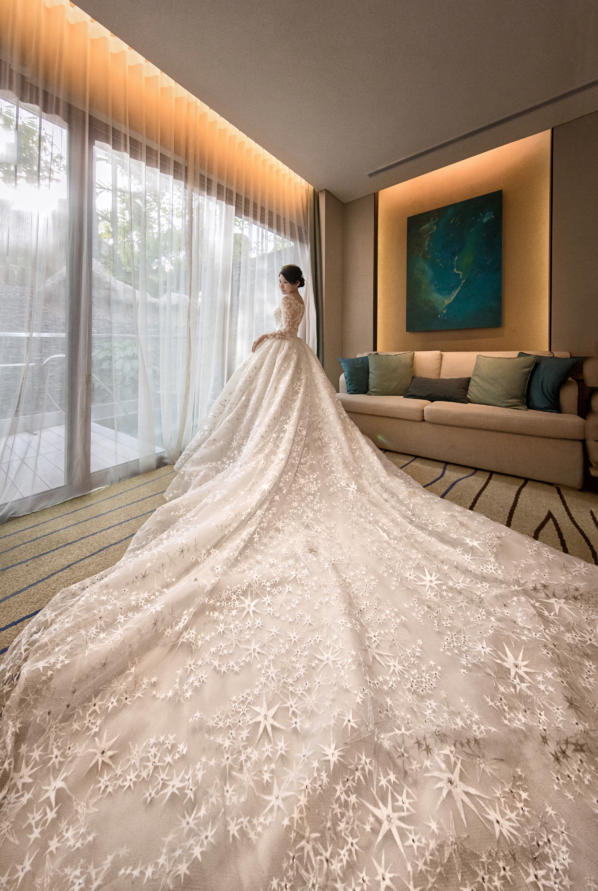 To Keda Z & Kelly's happily ever after….huge congratulations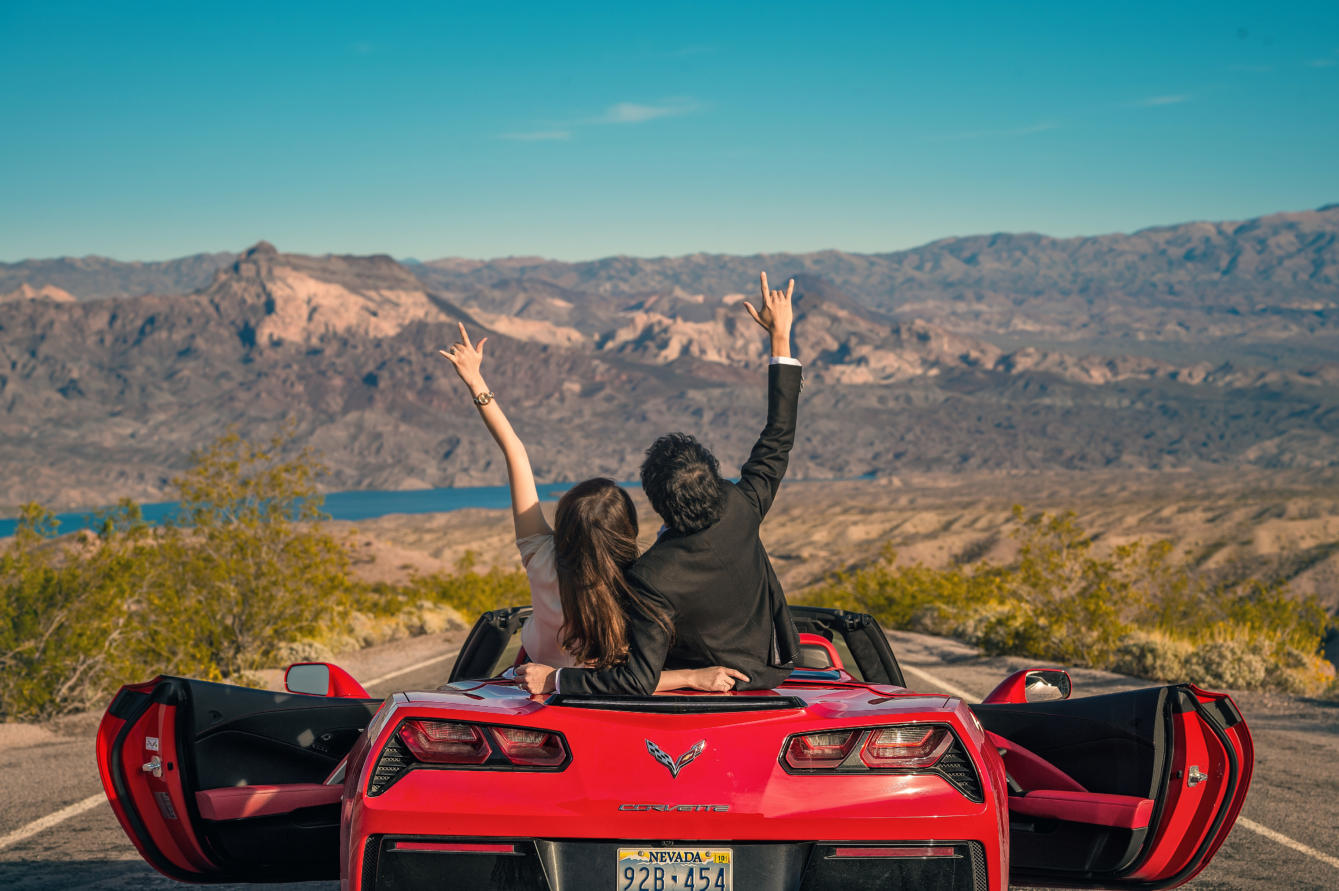 P/s: Updates since Kelly & Keda Z wedding, the beautiful couple has recently welcomed their little bundle of joy, Baby K. Together, they are planning on more globe-spanning journey together.
Check out the video by good friend Mayad Studio