"I want to tell the story of Saint Laurent, or Paris—nothing more deeply than that," said Anthony Vaccarello, Saint Laurent's creative director for three seasons.
The proud fashion show was epicly held as an open-air show, built below the Trocadéro, with the Eiffel Tower as a sparkly background. Saint Laurent staged a party-ready Spring Show at the Eiffel Tower. It doesn't get any better than that. It was a true display of French uniquity and quality.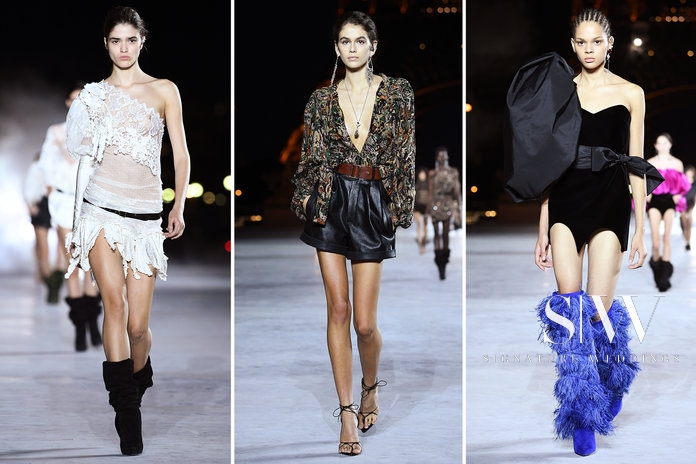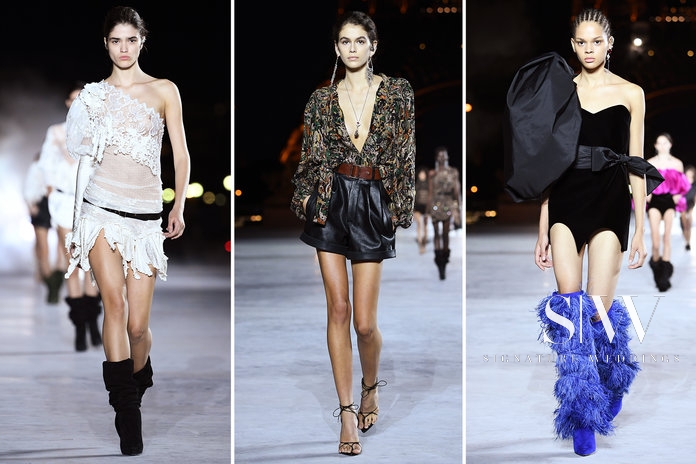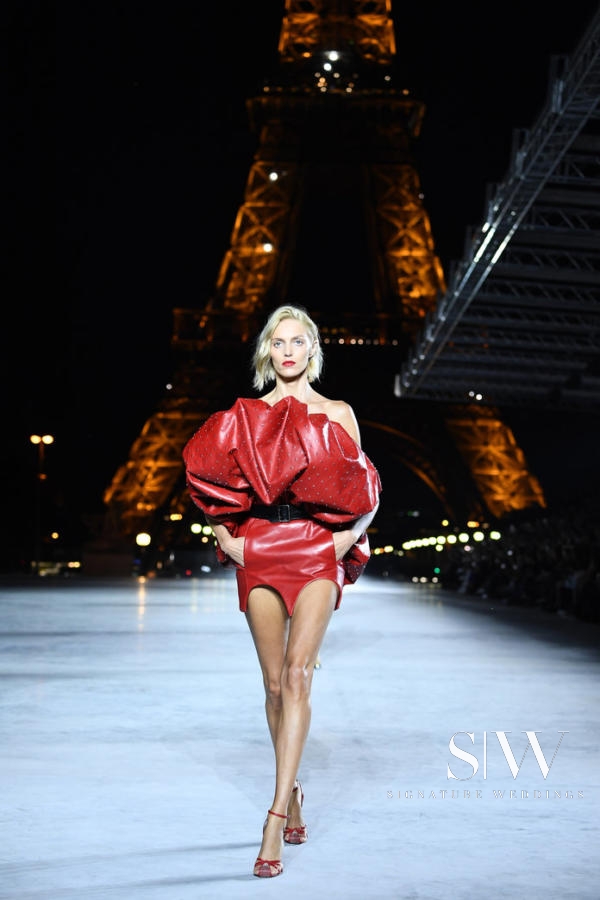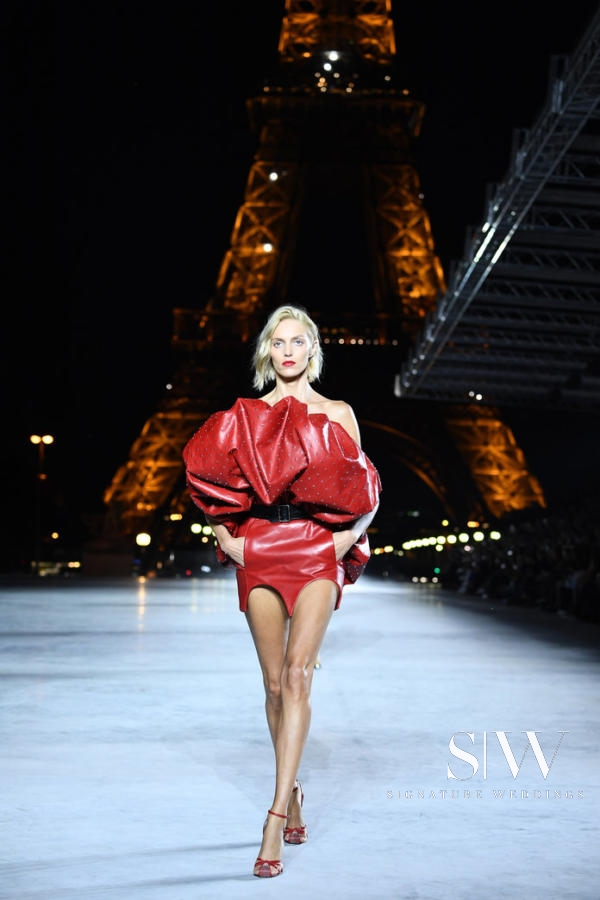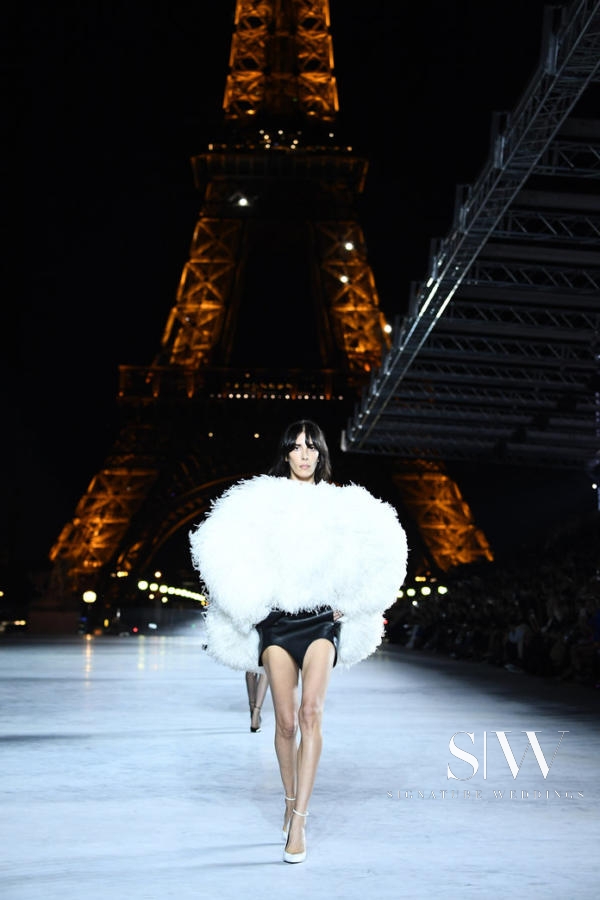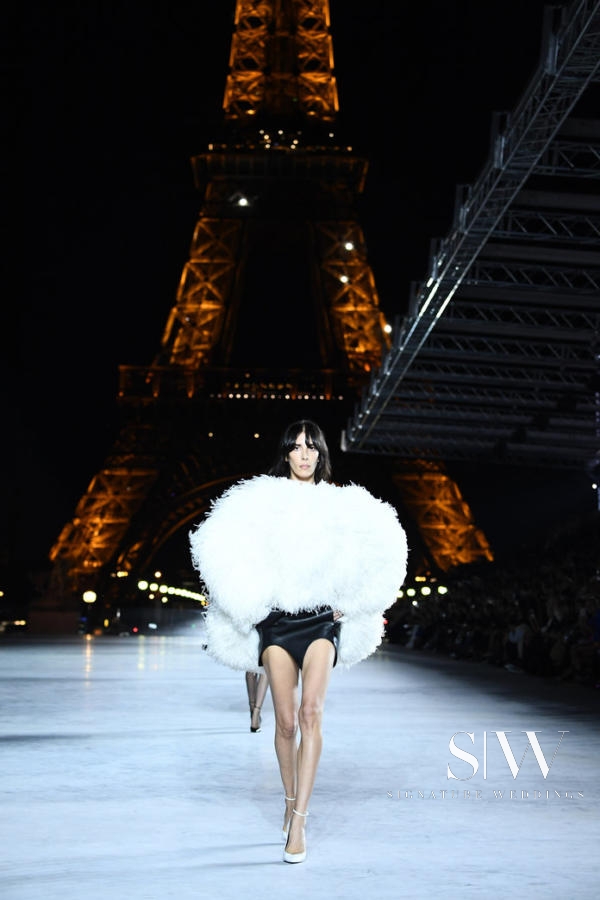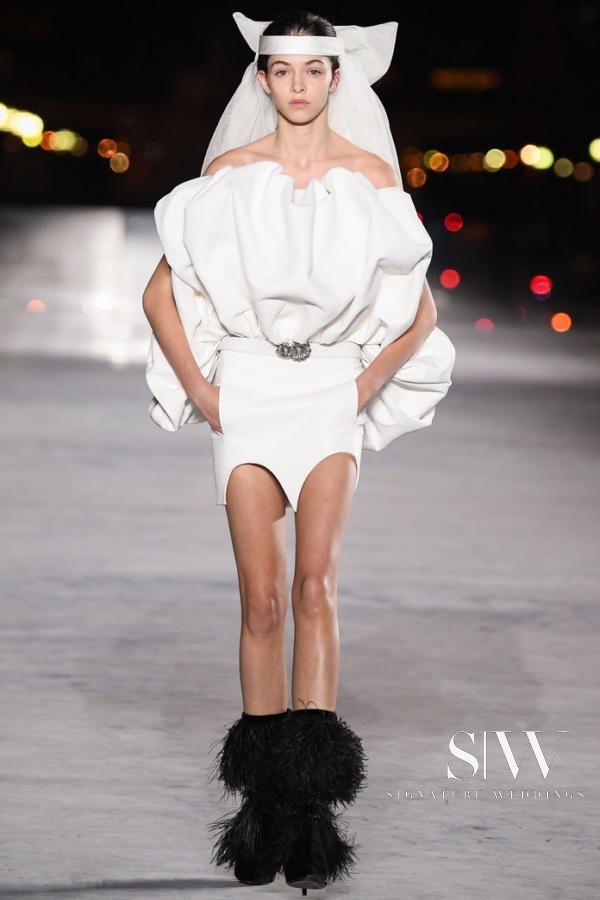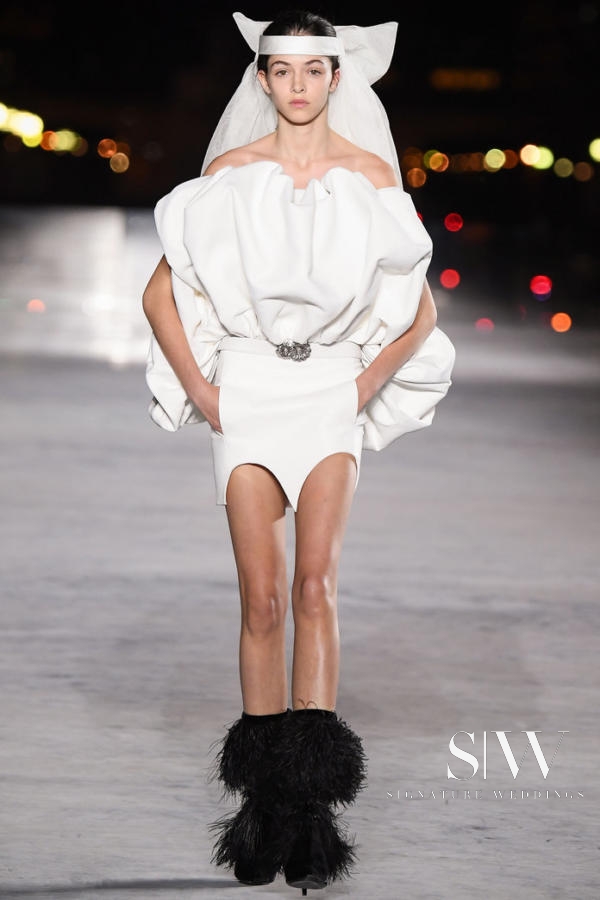 The show was a beautiful tribute to the French fashion label's founders. Each seat had a card placed on it with a quote from Pierre Bergé's—the label's co-founder— letter to the designer after his death in 2009 which read, "Maybe this is crazy love. The love of two madmen." The fashion house mourned the death of Bergé earlier this month, and this fashion show was—intended or not—the perfect tribute to its founders.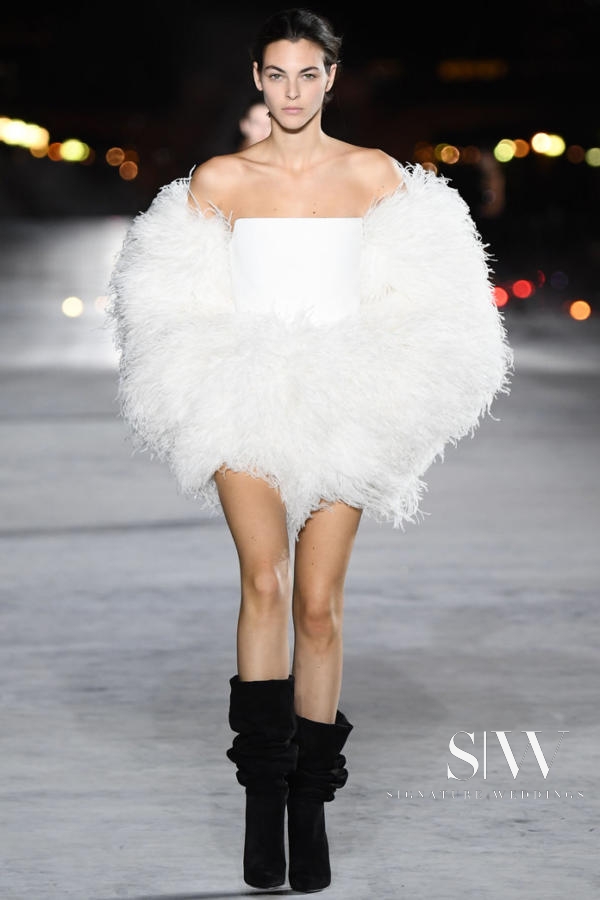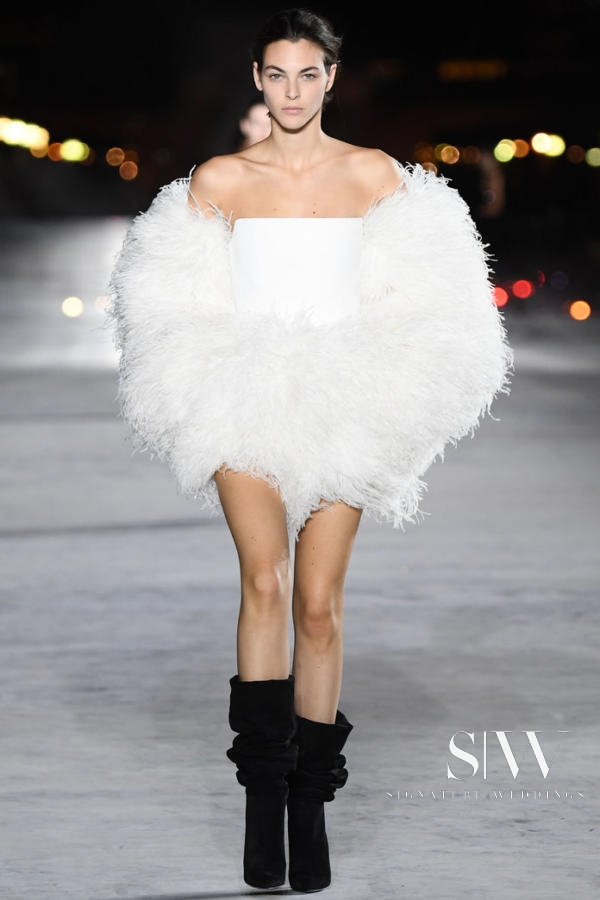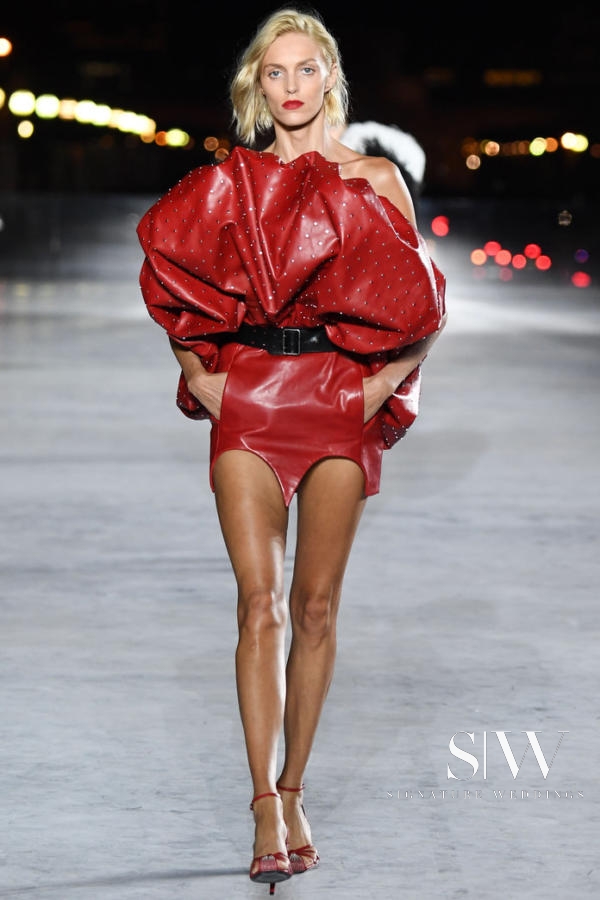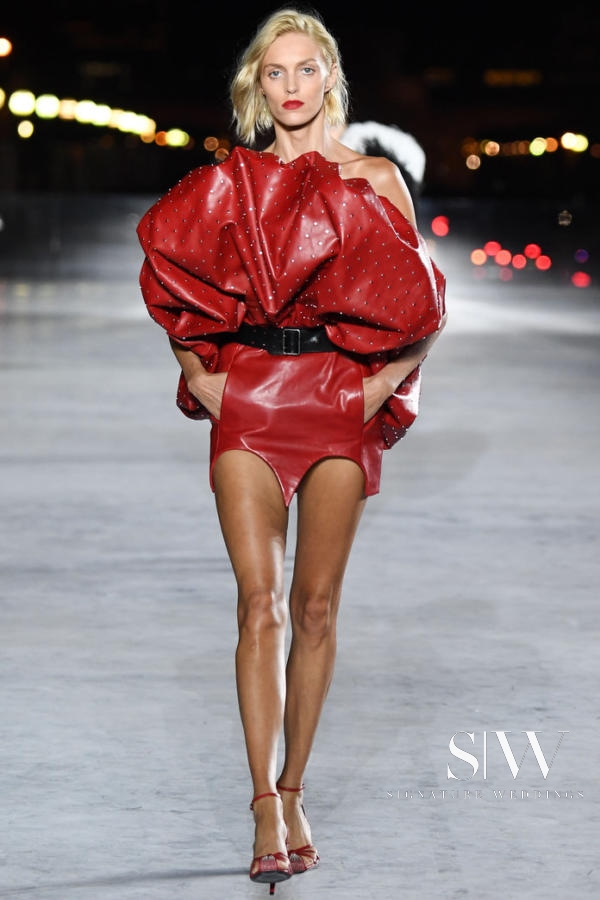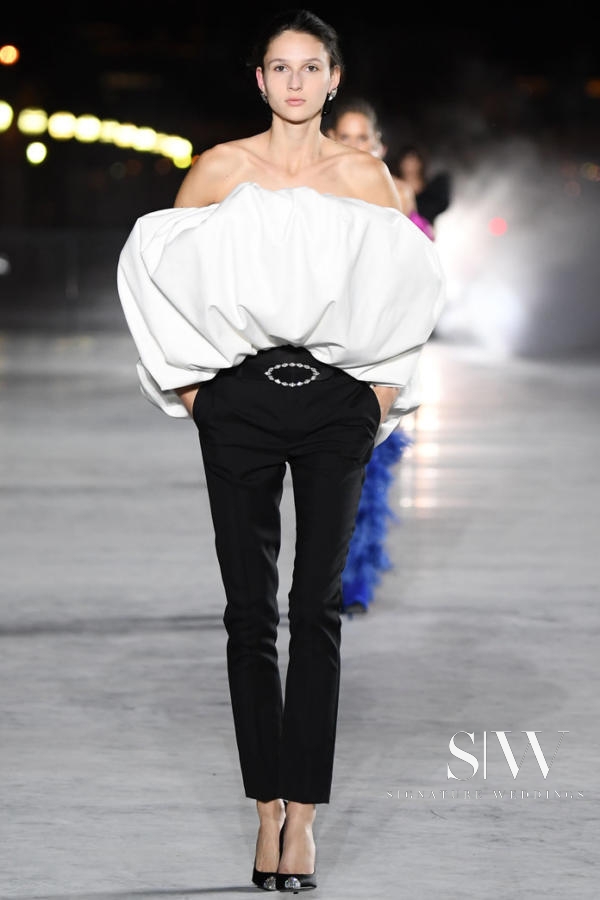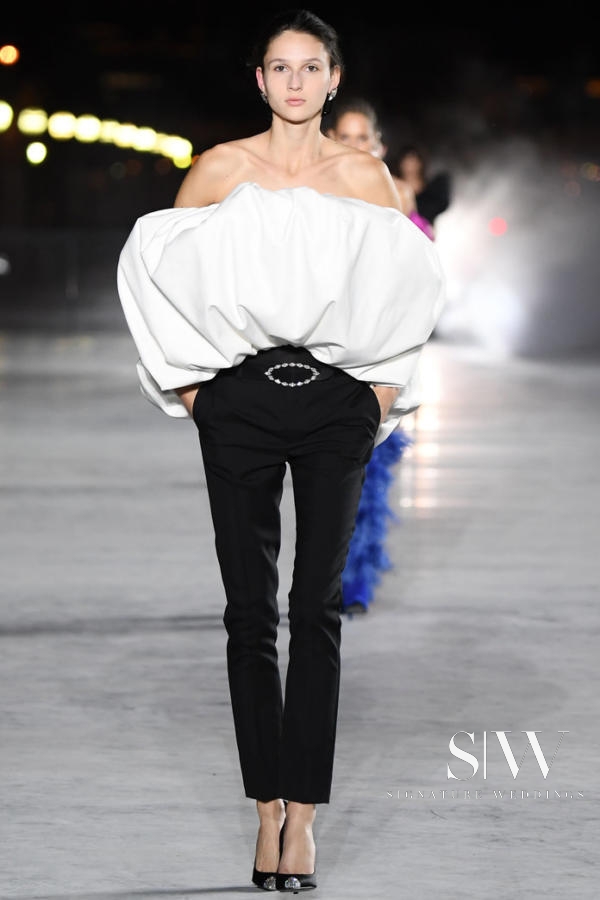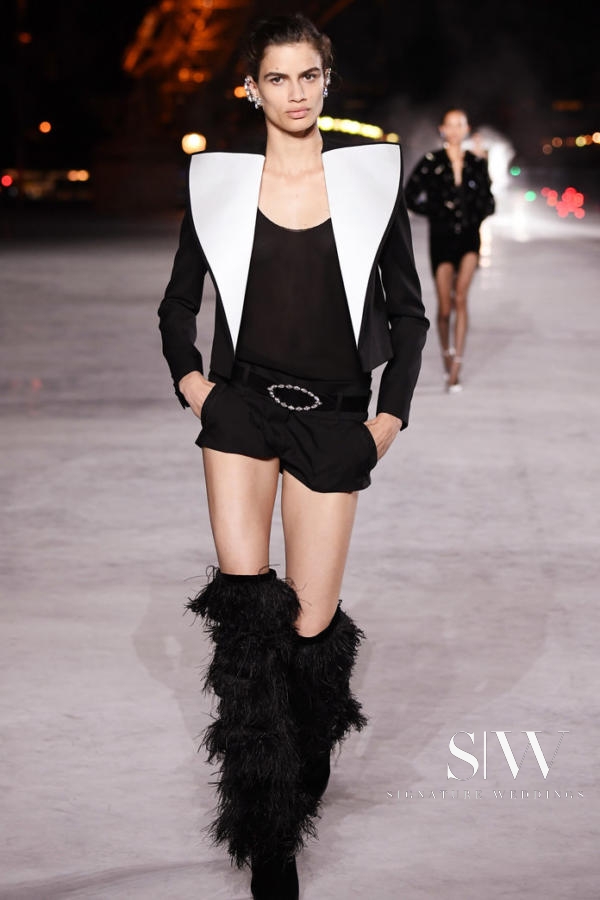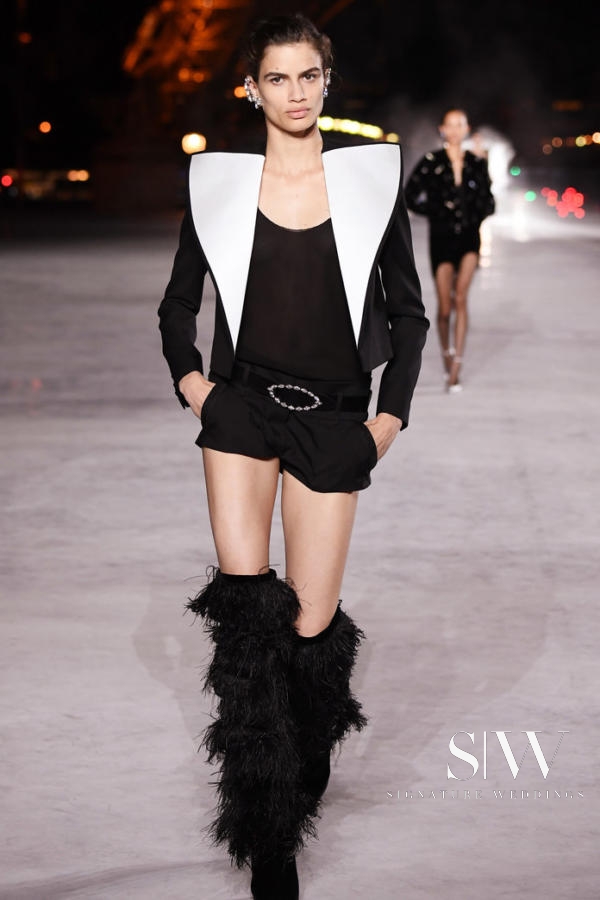 Featured were sexy, party-ready dresses, dangerously high stilettos, of which some were covered in feathers, and lots of sparkles. Evening wears featured super-short, bubble hemmed mini-dresses as well as several looks decorated with feathers, sequins, tulle, leather, and more.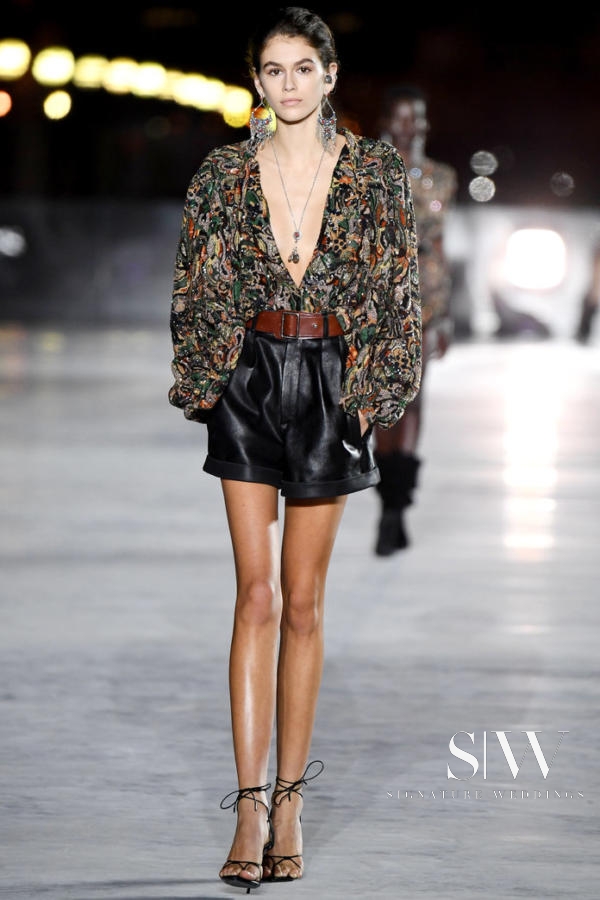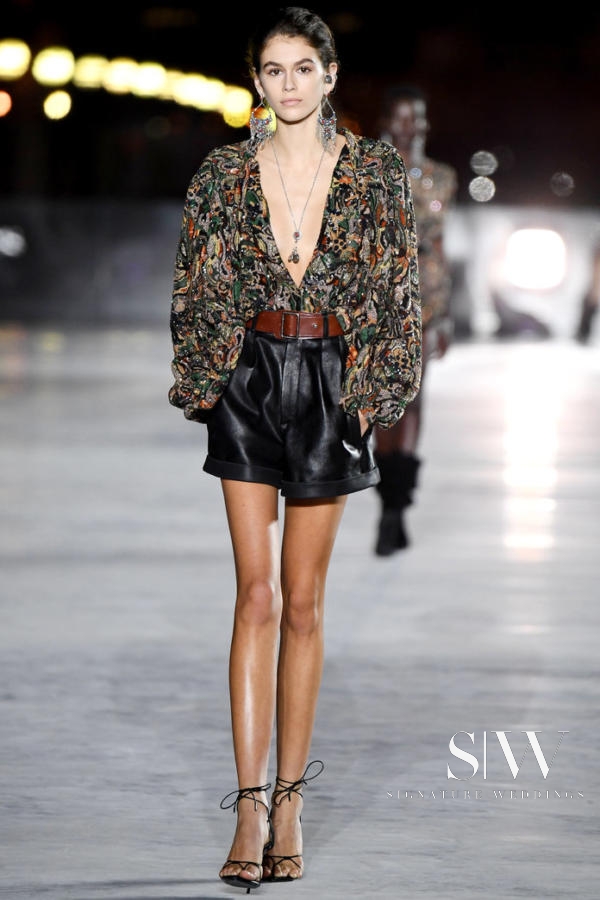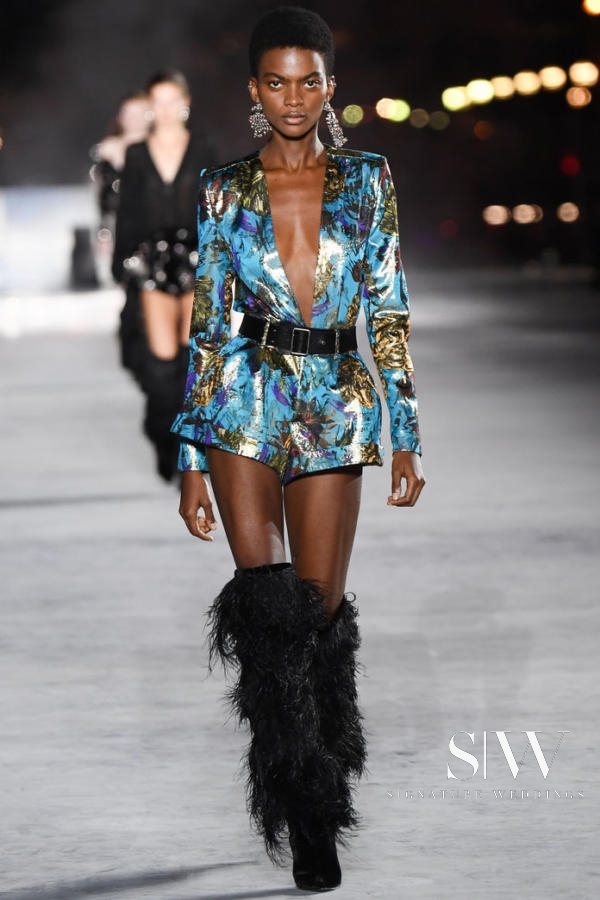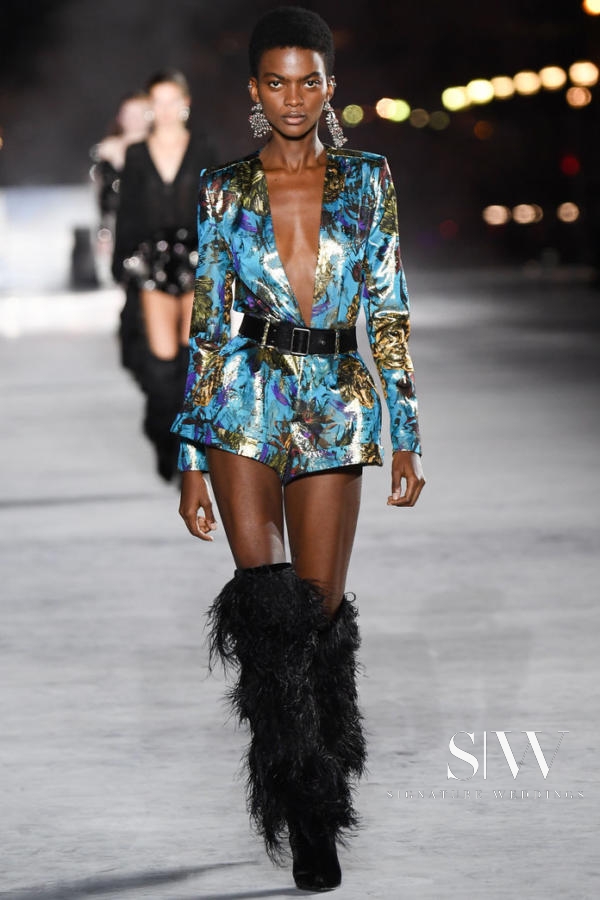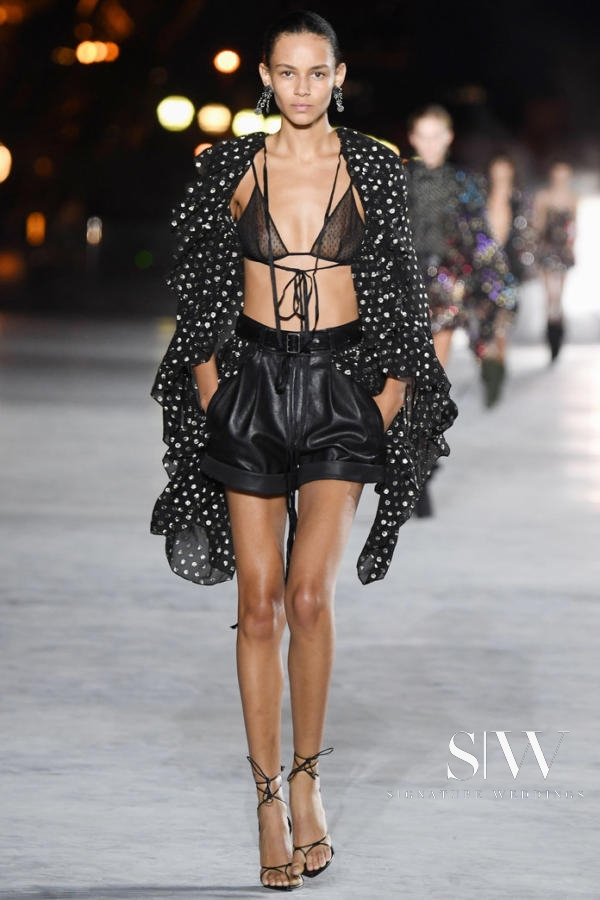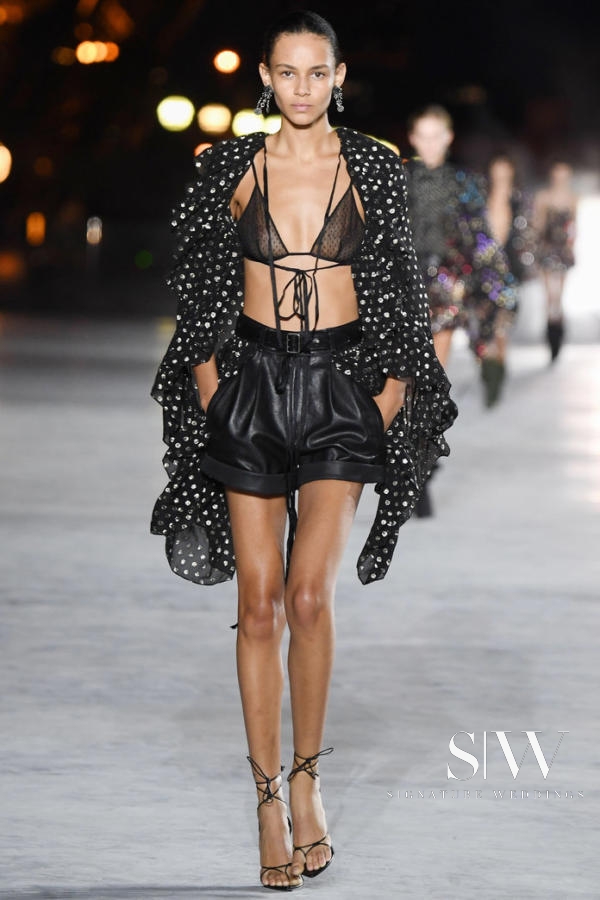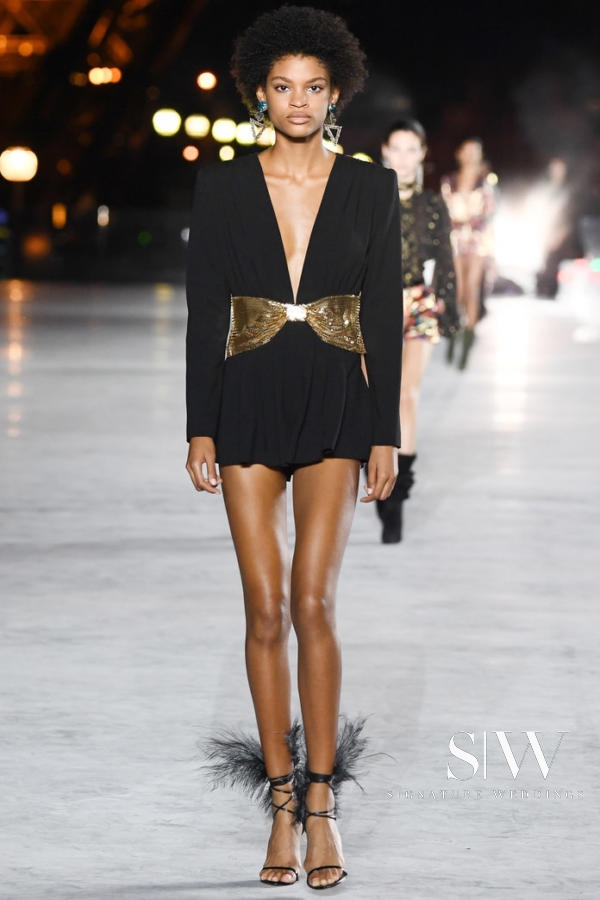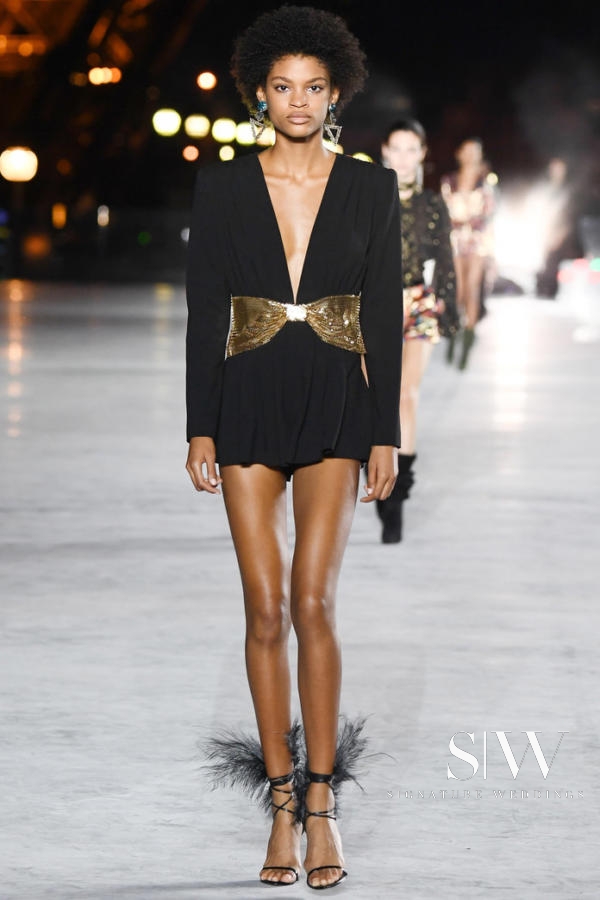 We also see floating, billowy-sleeved silk blouses, gold-coin-dot printed tulle tops, bravura ostrich feathers, and sparkling embroidered sequined dresses. It was a bold statement of leadership and conviction, of provocation and sexuality. It had the promise of all things fun for a new generation.