When it comes to Indian bridal fashion, there can be an endless pool of possibilities and looks, for instead of the beautiful white wedding gowns that we see in Western cultures, Indian bridal looks can be very colorful and vibrant in detail.
We have picked out some of the bridal fashion trends that have stood out over the past year by various bridal designers for your viewing pleasure.
1. Manish Malhotra
Malhotra has become famous for his out of the box creativity and designs that are distinctive from the rest. His focus on heavy embroidery and embellishments make way for a stunning collection of fancy wedding sarees and long flared lehengas. His work using gold and silver over burgundy, beige, red, and black fascinate many fashion aficionados.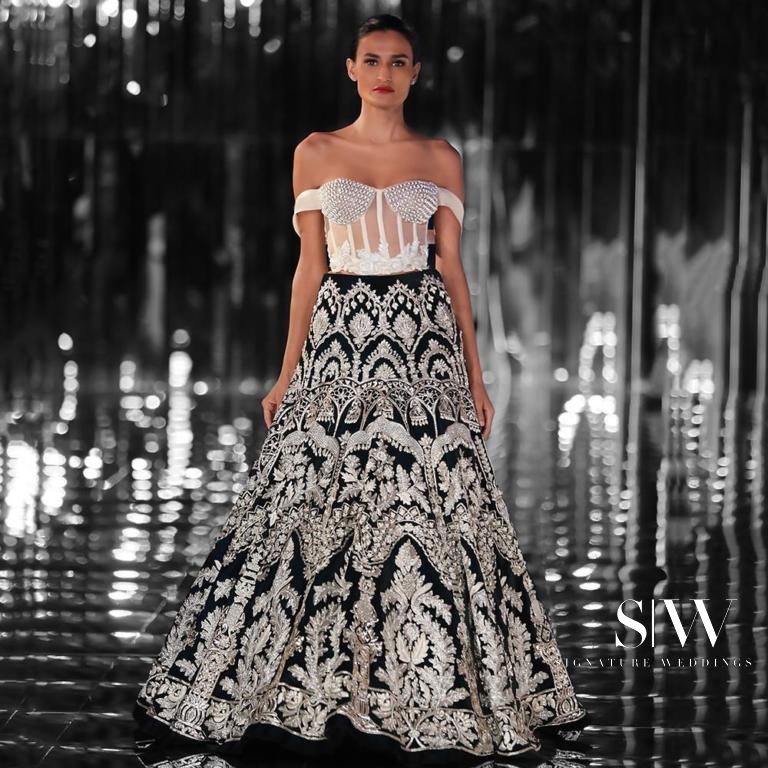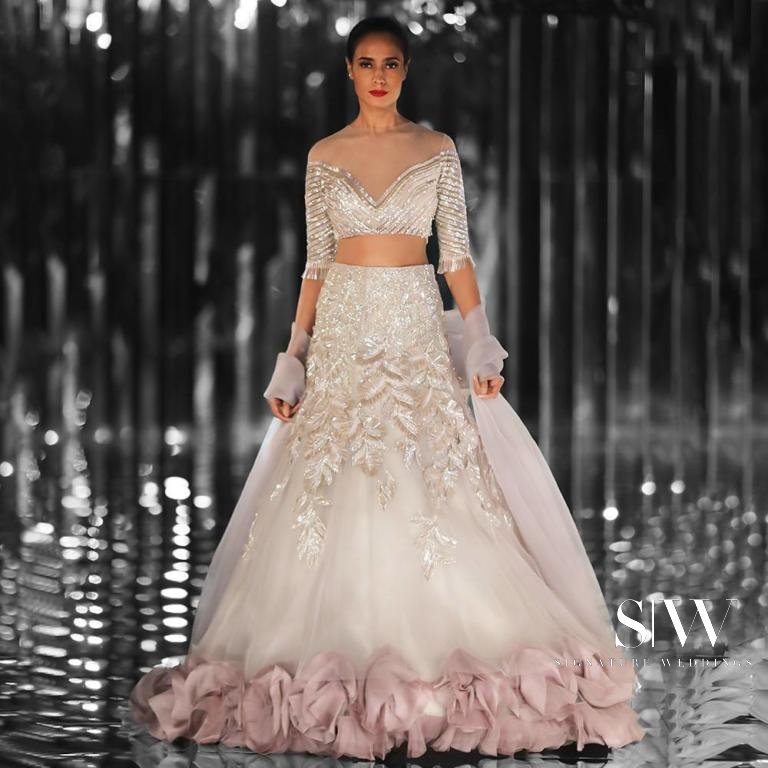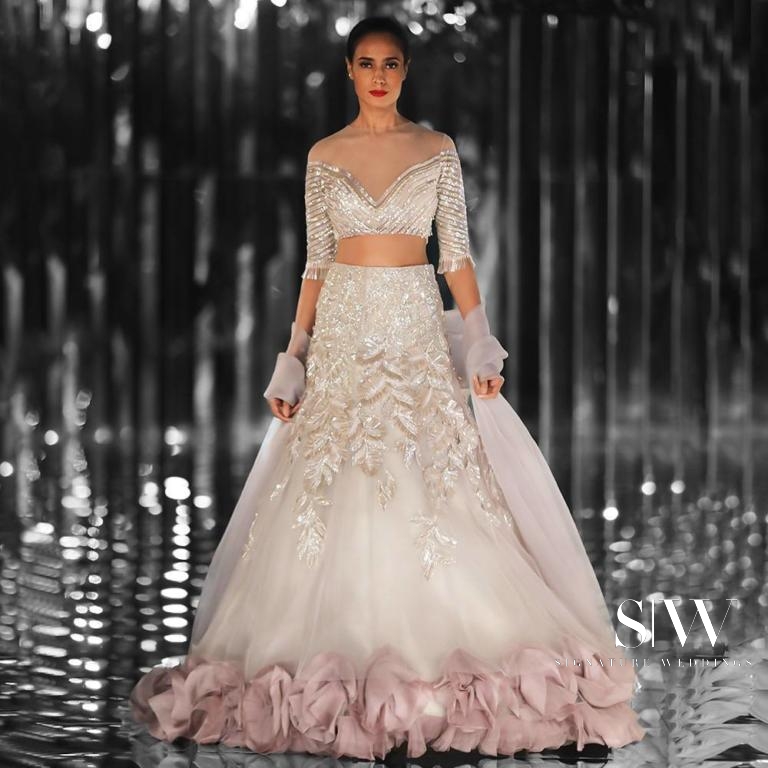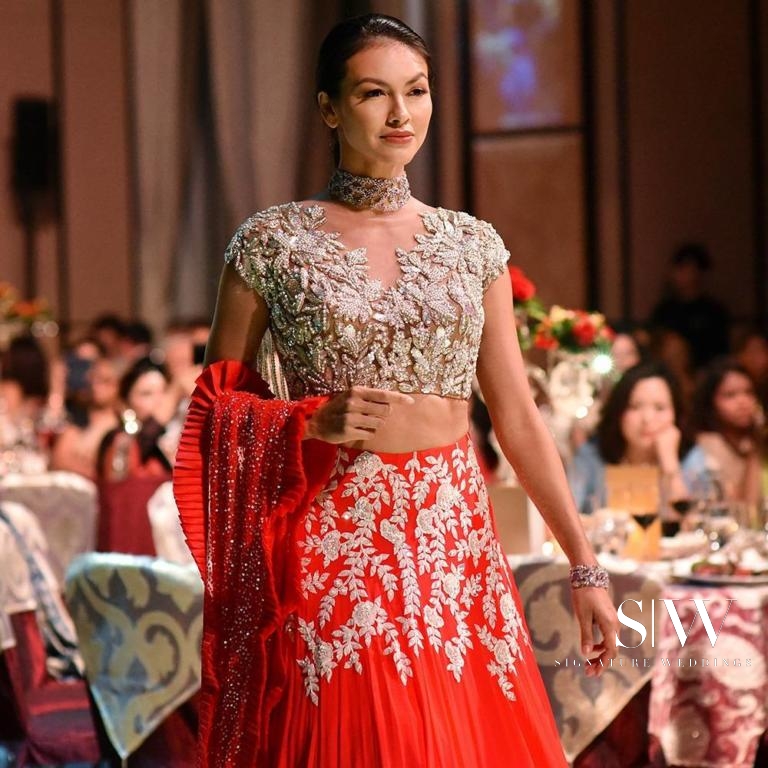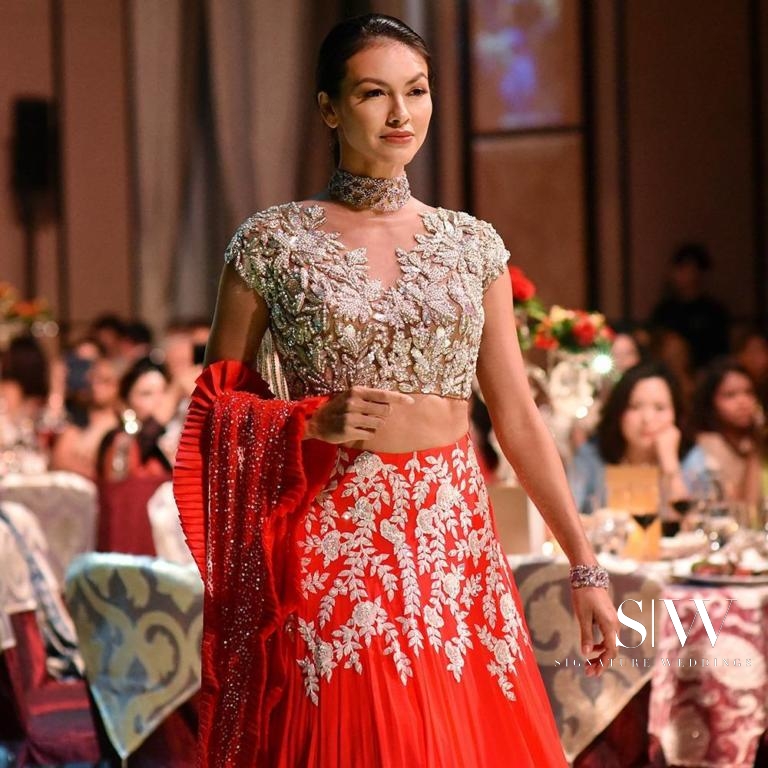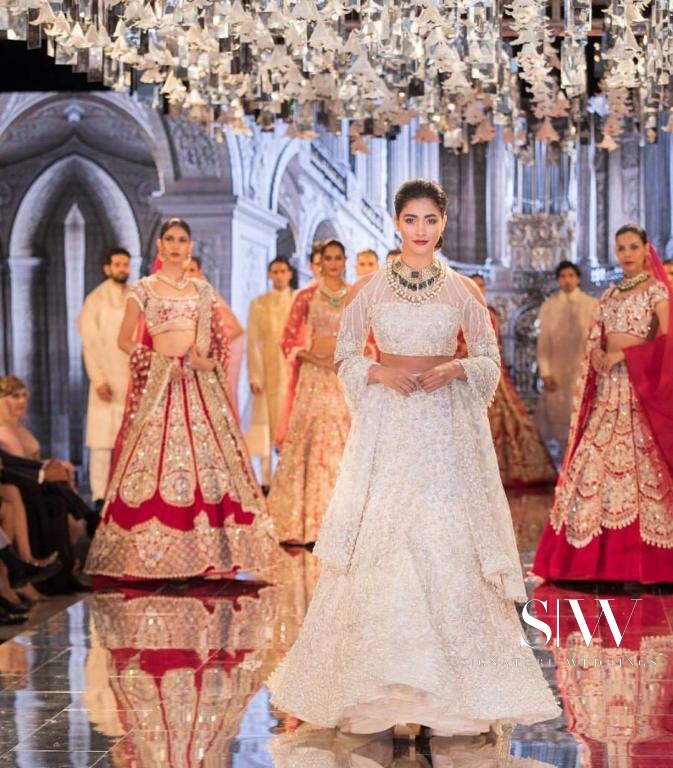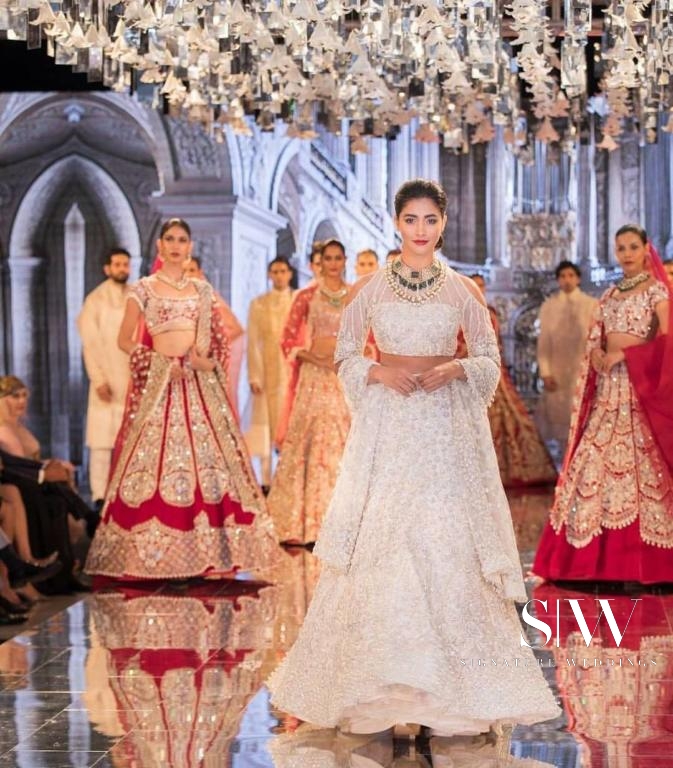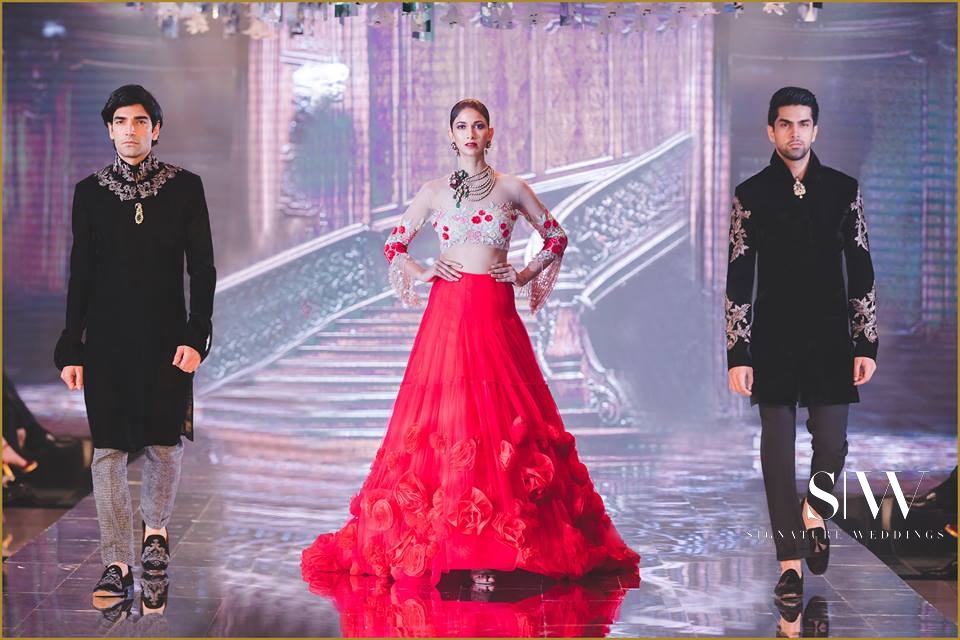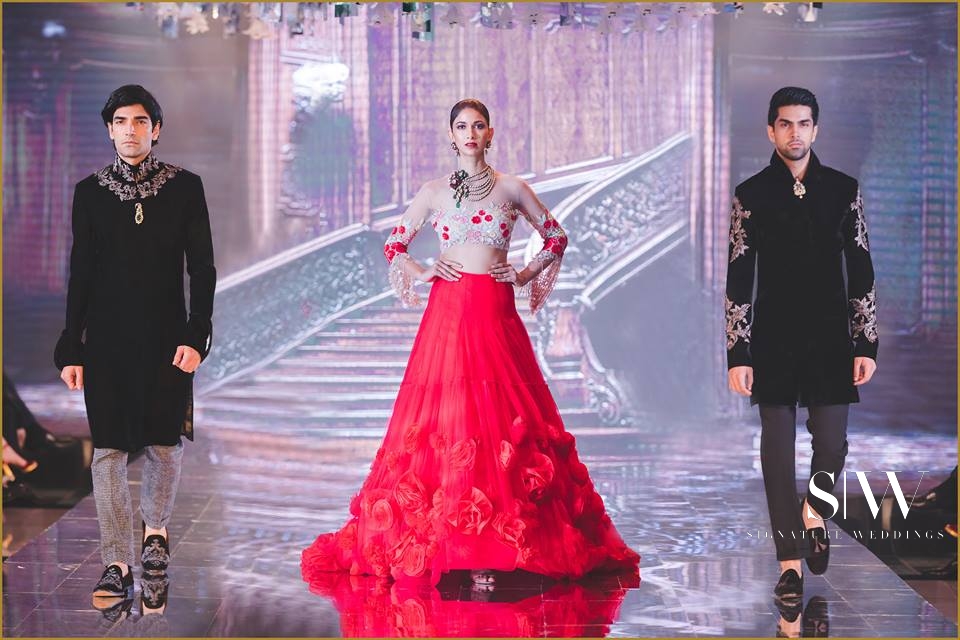 2. Sabyasachi Mukerjee
Mukerjee's designs show his ingenuity in the use of monotonous colors to express a certain style or theme. His designs picture the refined Indian Traditional touch that he is accustomed to and is detailed in each dress he creates. Signature Sabyasachi bridal dresses are defined by their strong borders, bel-butta, and rustic organic fabrics.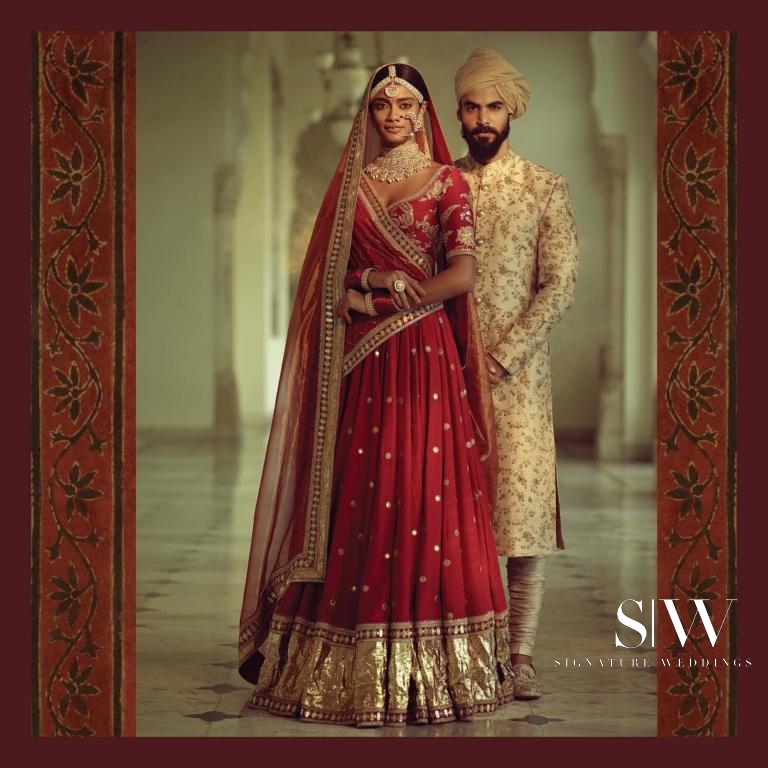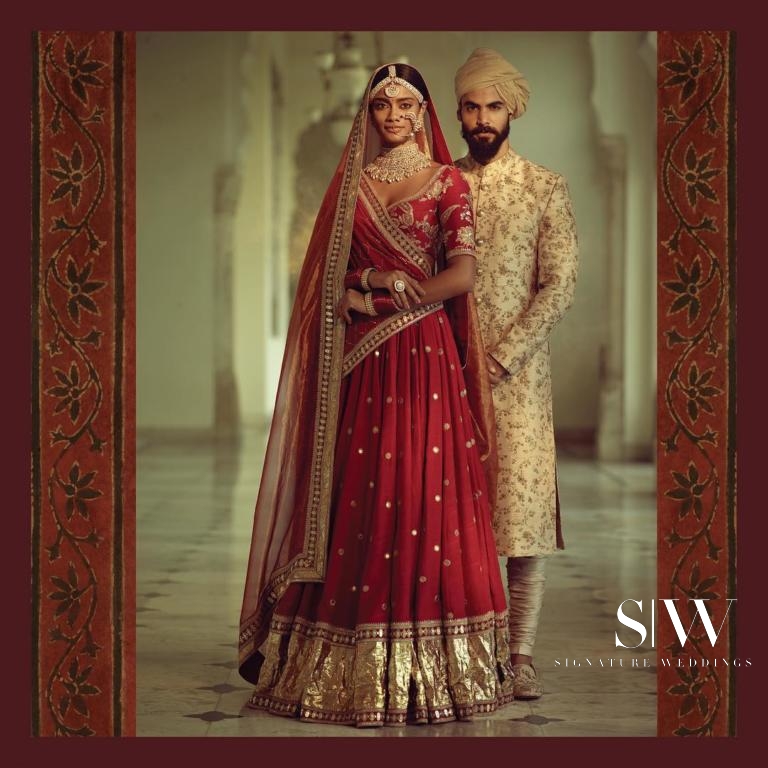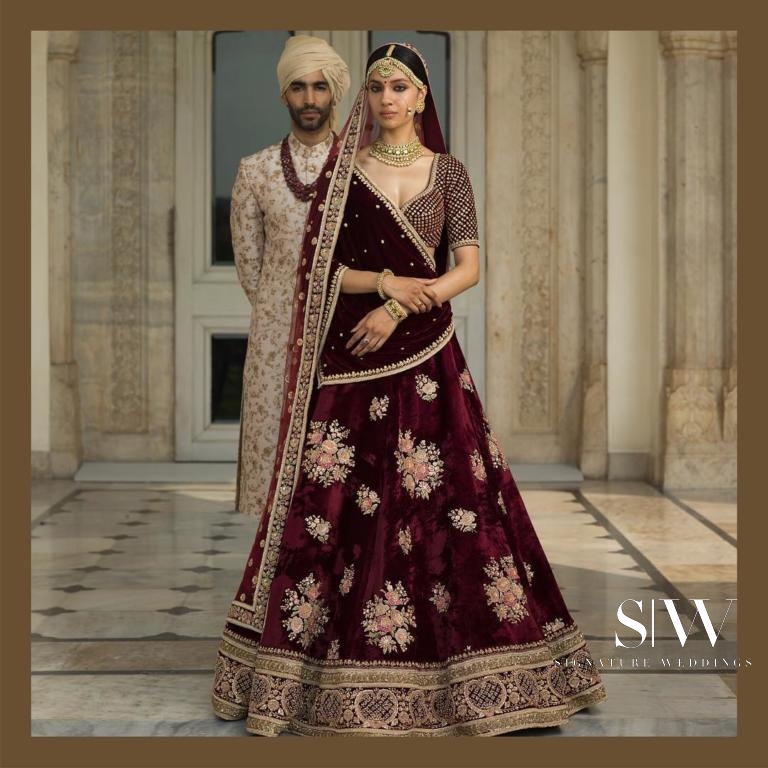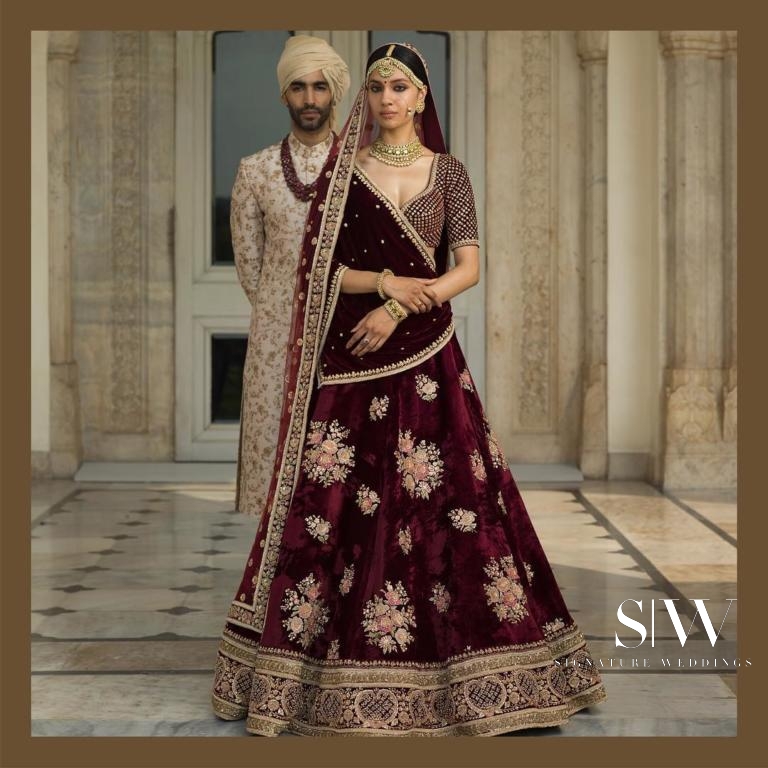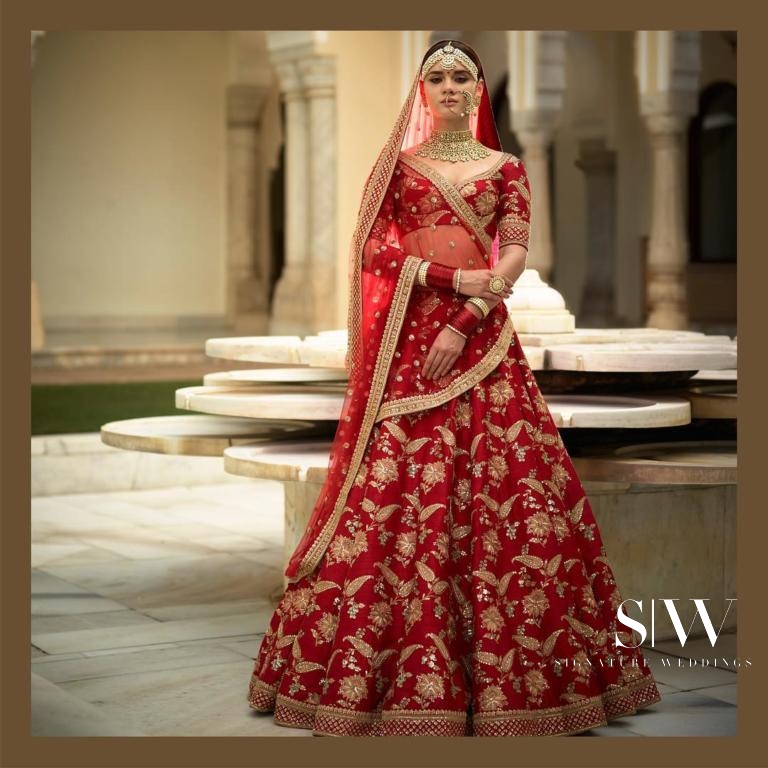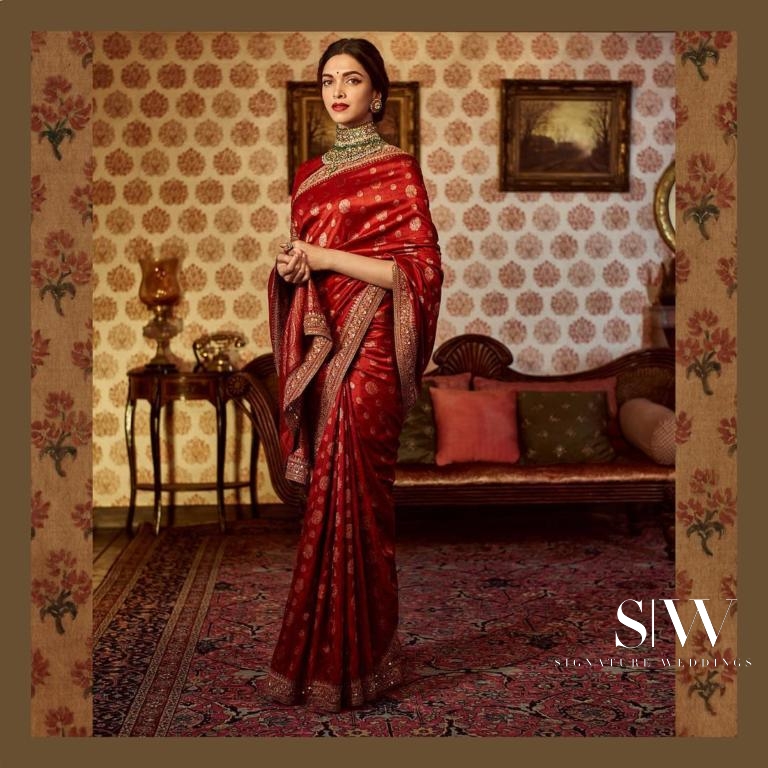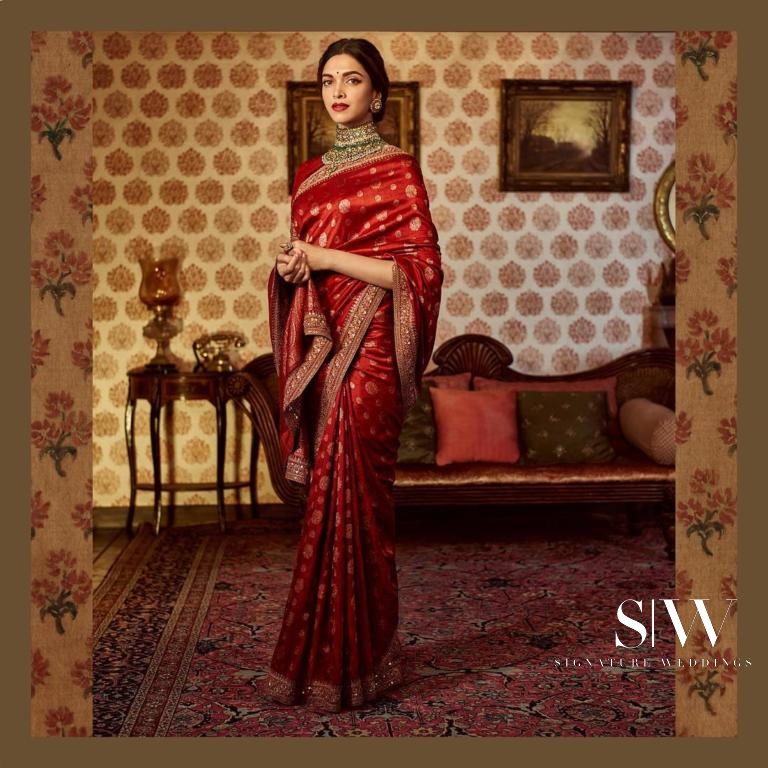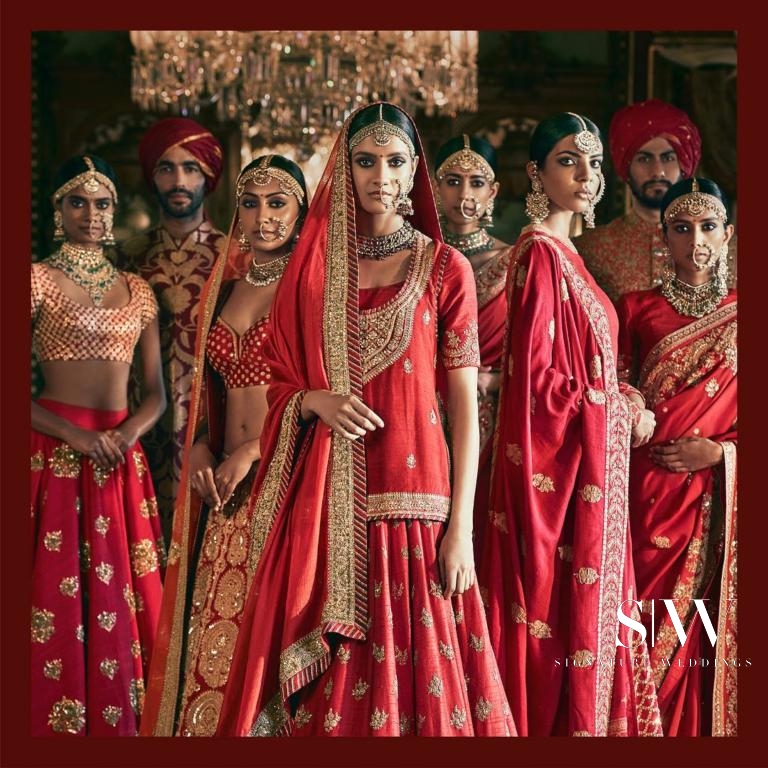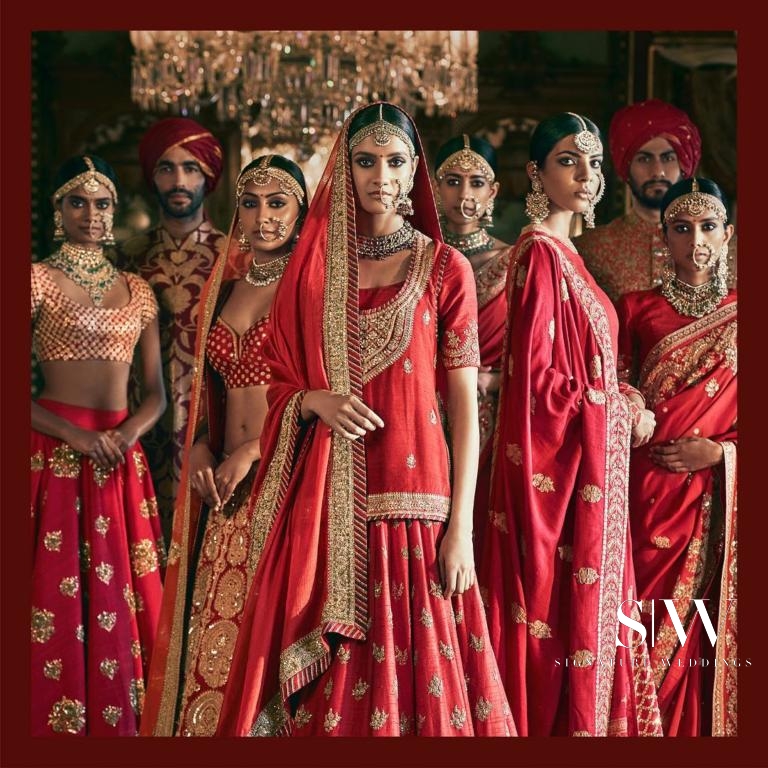 3. Neeta Lulla
Hailed as the 'Czarina of Indian Fashion', Lulla's designs have not only gained recognition in India but they are also acclaimed globally. Her designs featured the use of bright and soft pastel colors, as well as the brilliant use of golden embroidery over these dresses. Lehengas are designed in a series of different cuts and sarees are also made special with the flares of its borders.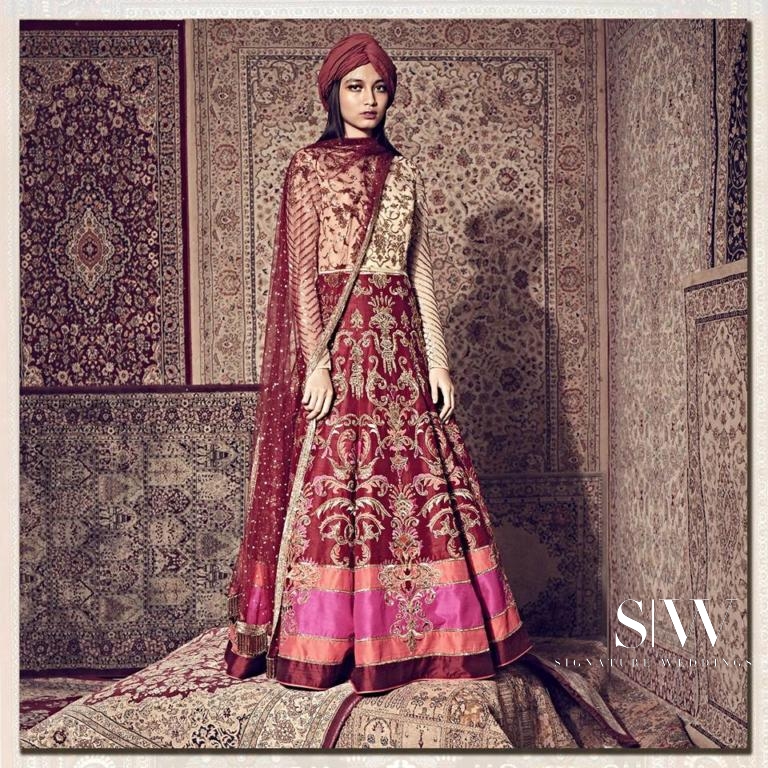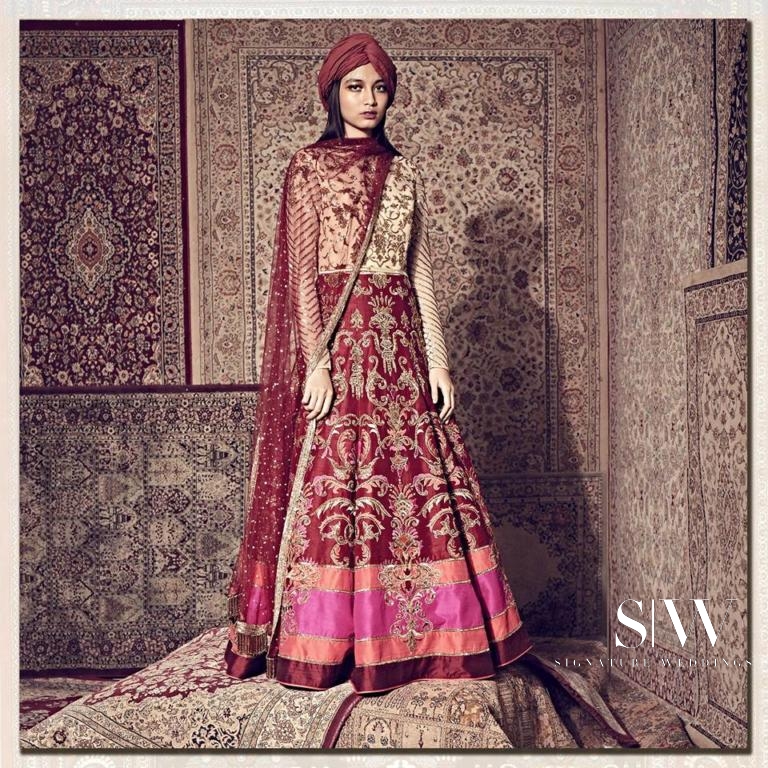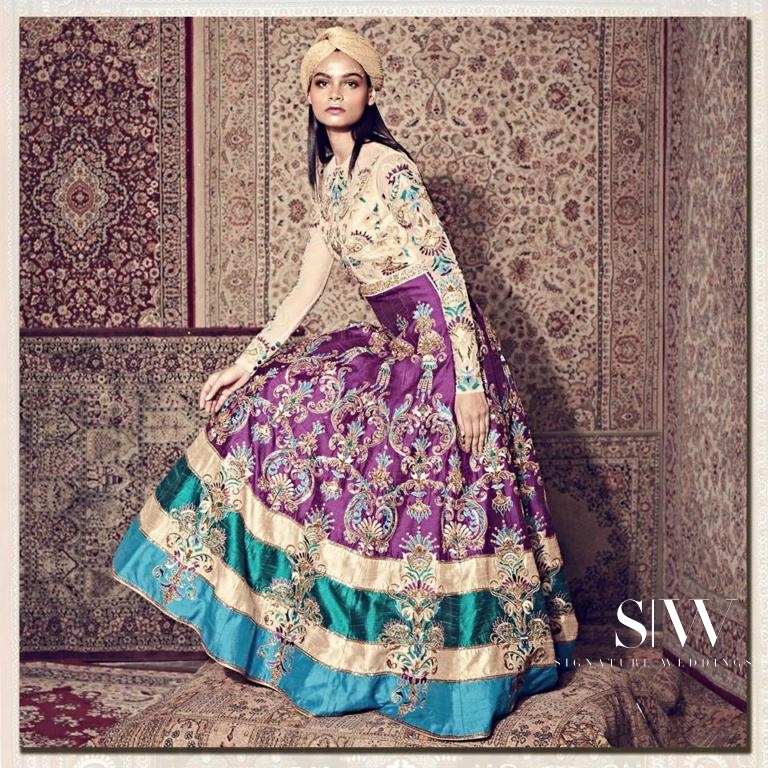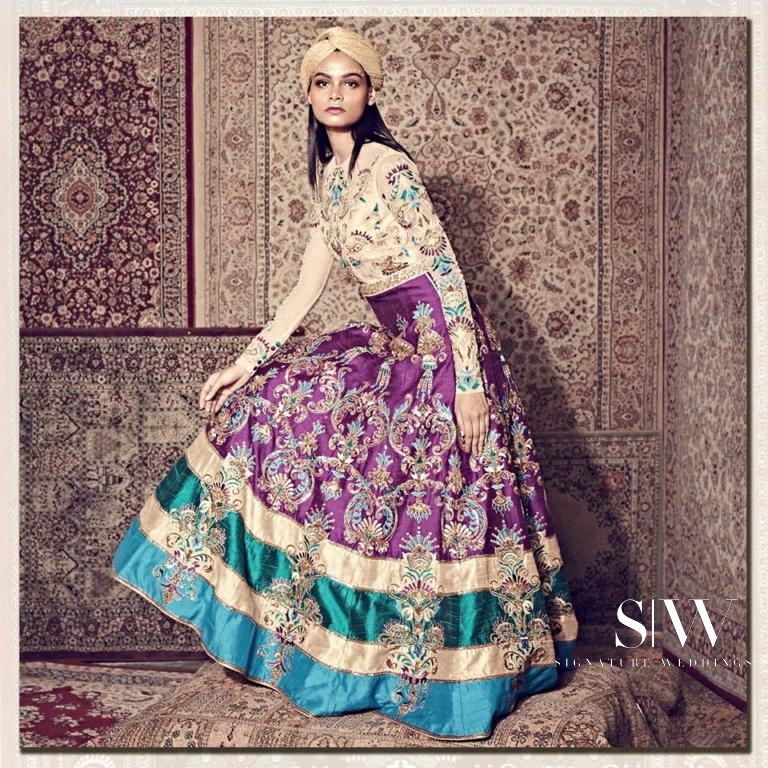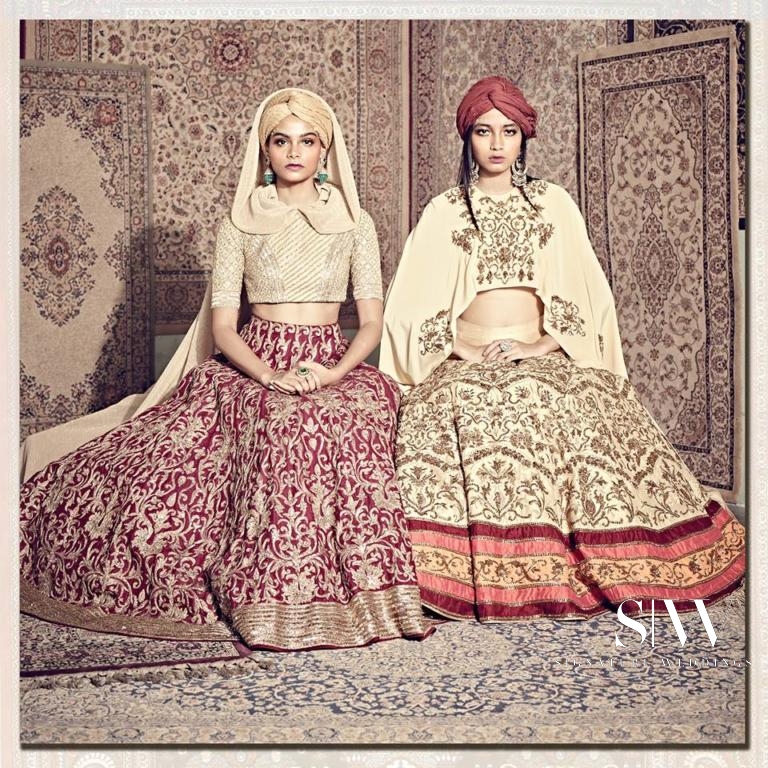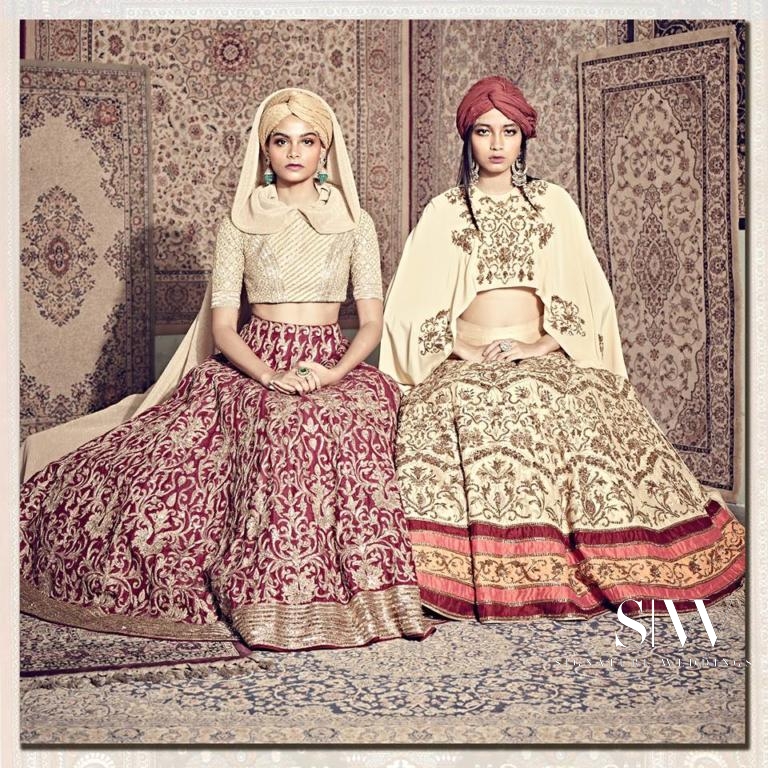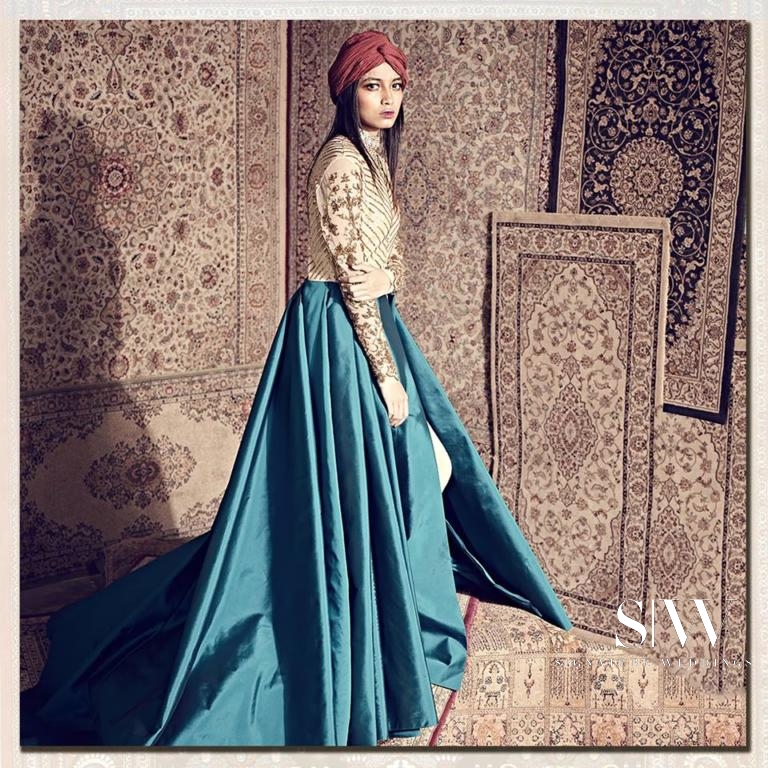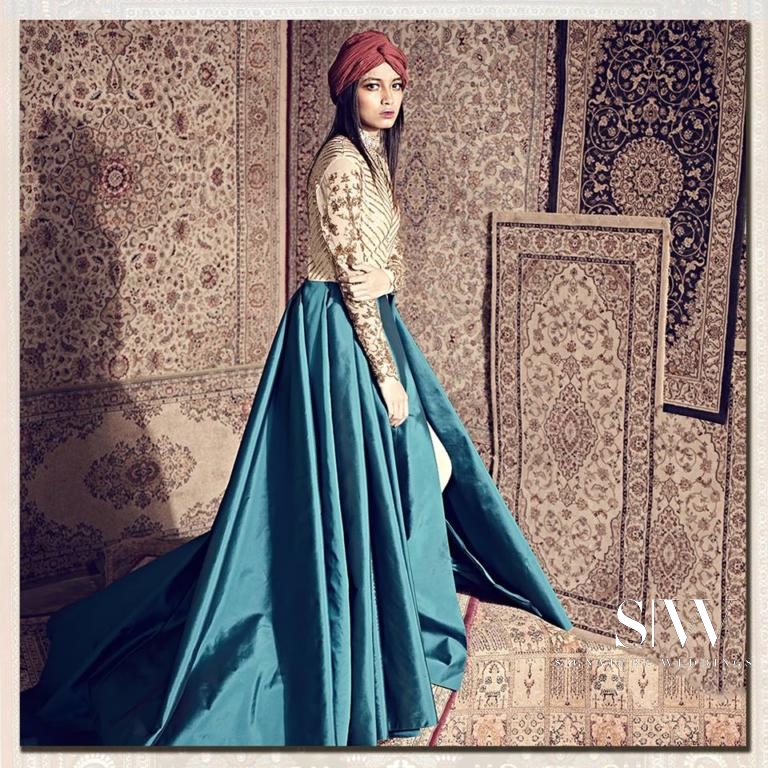 4. Ritu Kumar
Last on the list is Ritu Kumar, who is well known for her use of multichromatic shades in a single dress. Each dress shows off multiple hues and palettes that all blend to make her designs artful and beautifully detailed.