Whether or not you're getting married, bridal dresses are always a sight to behold despite the 'Beauty is in the eye of the beholder' rule.
At the New York Bridal Week in October 2017, designers presented what they thought were their best whilst taking into account the fashion trends, and keeping to styles that the people loved. Here are 12 dresses that captured our attention: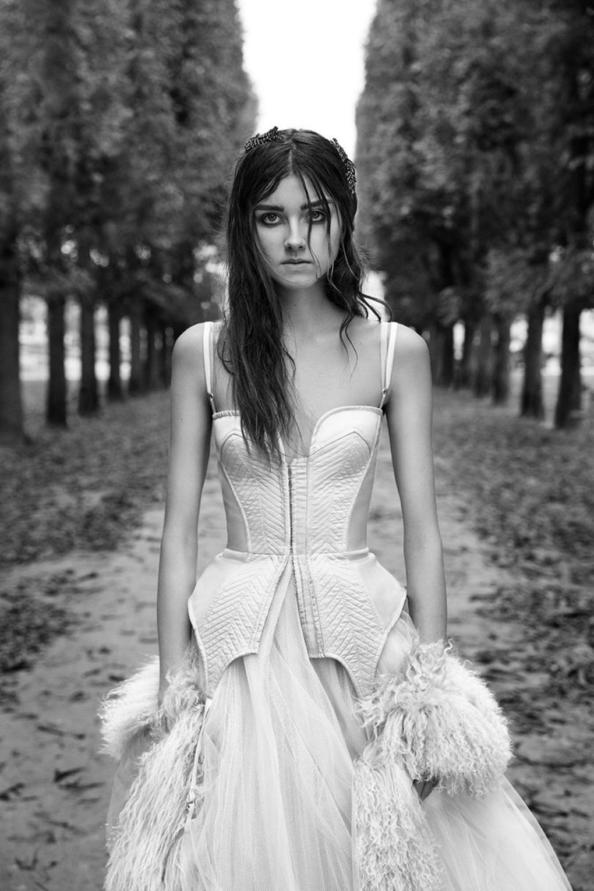 Vera Wang
The name is synonymous with wedding dresses but this time around the fashion veteran took a more gothic style to her gowns that featured lace and embroidery largely. Vogue quotes her as saying: "I have seen this desire to return to a more artful kind of dress. [My clients] want dresses that have a sense of importance."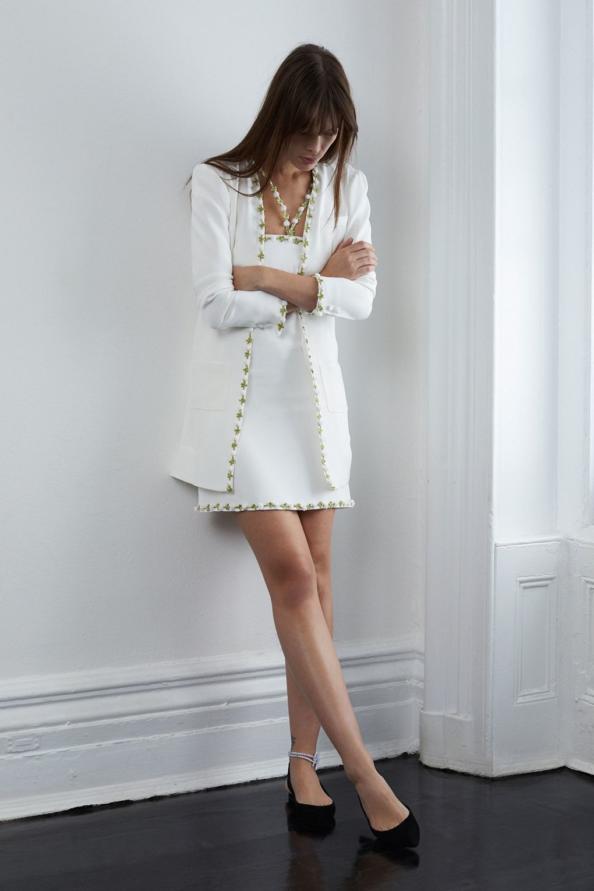 LEIN
This one is for the laidback bride or the woman who's about to walk the aisle but does not want to spend too much on a frock that she would not use again. Meredith Stoecklein's LEIN begs the reputation of being charming, and even two-piece wedding dresses that you can use again, even after that special day. The one-year-old brand caters to brides who aren't interested in fluff and frills.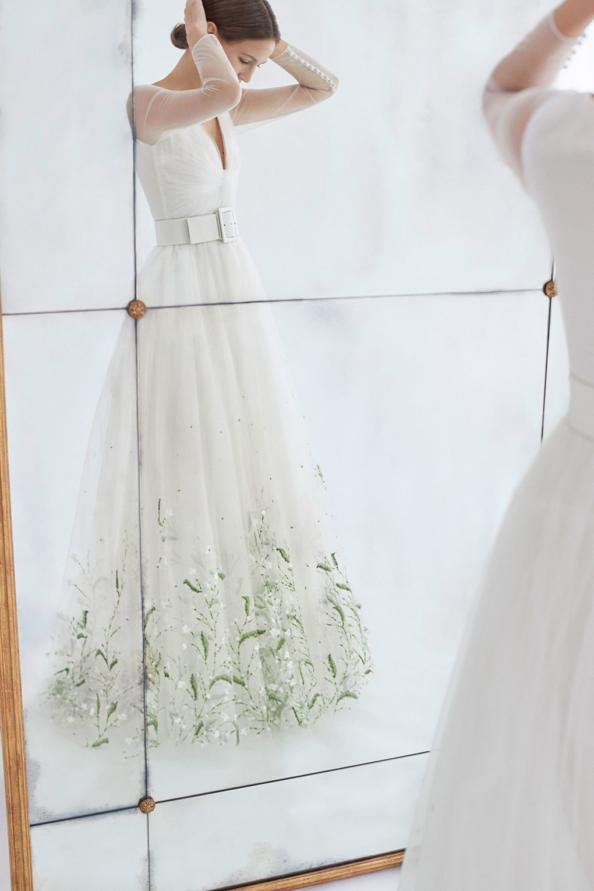 Carolina Herrera
Dressing brides up since 1986, when she designed her first wedding frock for Caroline Kennedy – daughter and sole surviving child of US President John F Kennedy and Jacqueline Kennedy Onassis, Carolina Herrera also claims fame to Frozen's 'Let it Go' crooner Idina Menzel and Twilight character Bella's (played by Kirsten Stewart) big days. A seemingly hard-core traditionalist, Vogue quotes her as saying: "I think the old-fashioned in bridal is very important."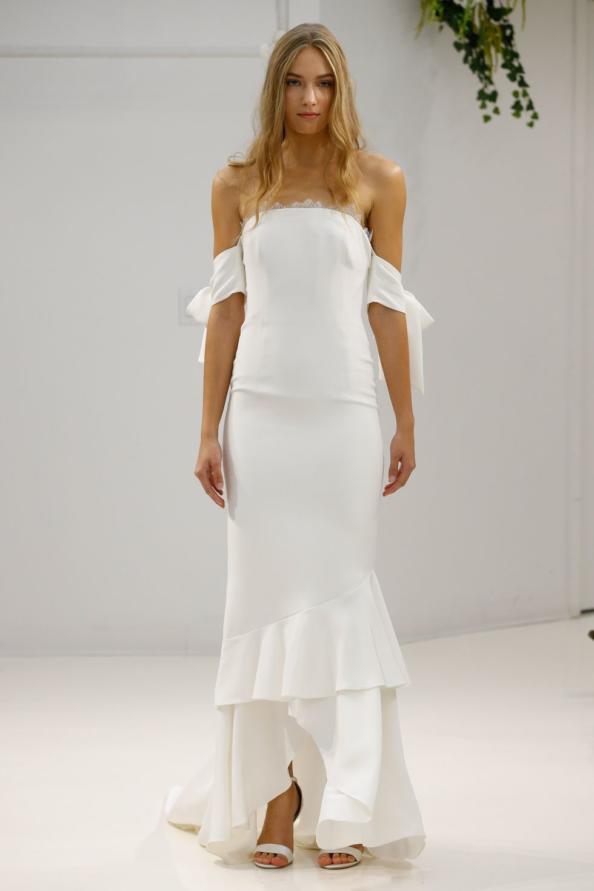 Sachin and Babi
Husband and wife team Sachin and Babi Ahluwalia reflected on all the festivities behind the big day for the bride while keeping up with the trends. Vogue quotes Babi as saying: "It isn't just about one dress. We have brides who come in seeking two or three different outfits for different occasions, so we wanted to focus on lifestyle." Their dresses featured a jacquard bomber jacket, the off-shoulder look, and did not neglect traditional brides who prefer the princess-feel.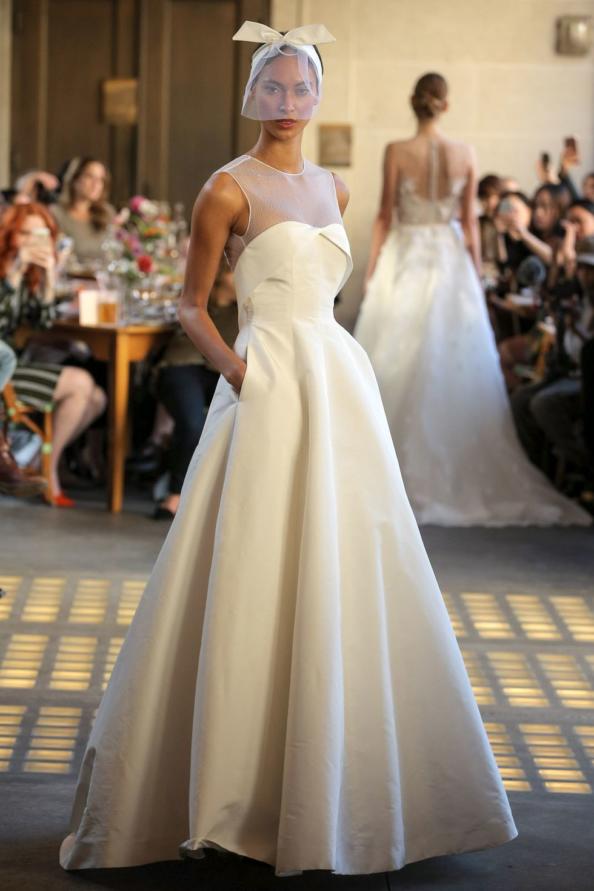 Lela Rose
Gaining inspiration from her favourite gowns of the yesteryears, Lela Rose enhanced the use of ivory jacquard to give her dresses a pearly and luminous look from the dots on the fabric. To boost its elegance, the designer used her signature mark – pearls on the edges of her dresses which many carried a bow-tied sash or a scooped-out back look.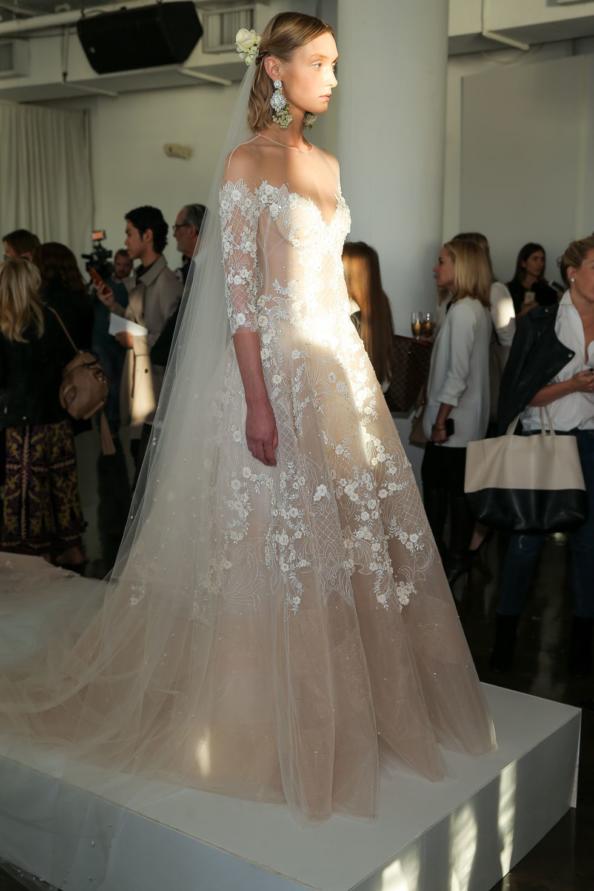 Marchesa
In thinking along the lines of how brides might want to dress up for other wedding-related events, Georgina Chapman and Keren Craig – the brains behind the brand – cooked up a theme based on transformation. Vogue wrote of Marchesa's metamorphic dresses that would fit the dance floor, a post-wedding brunch and pre-wedding party.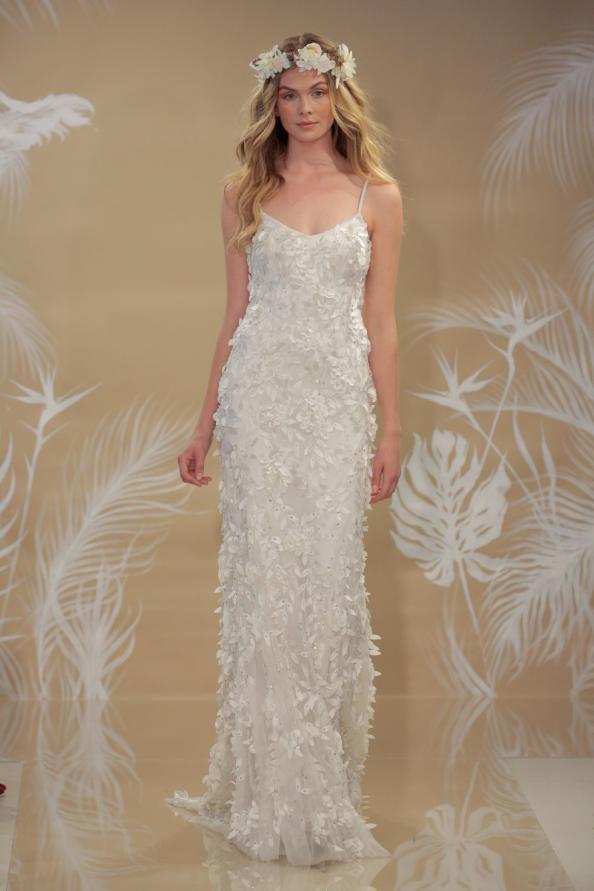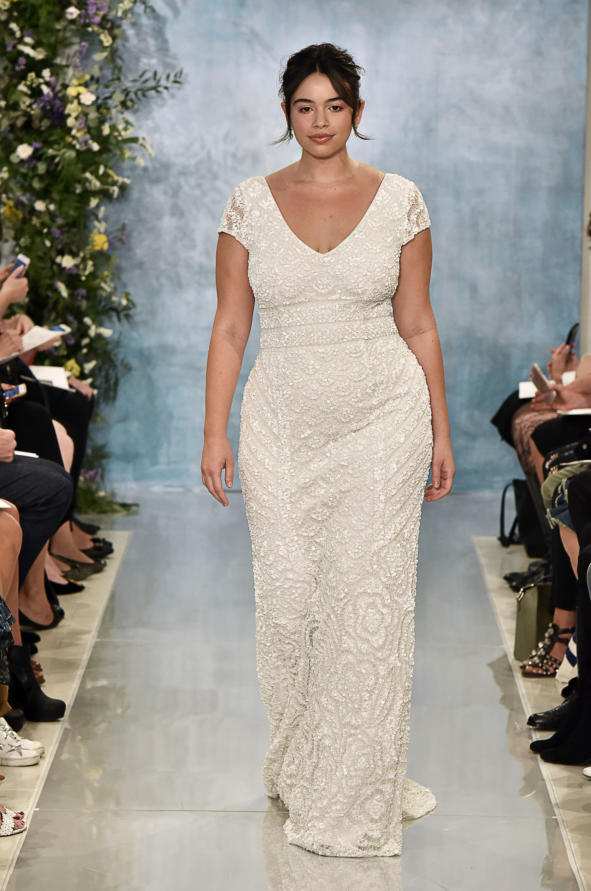 Theia
Jumpsuits and plus size dresses were the order of the day for this brand. Don O'Neill, creative director of Theia said the underlying message was that "sexy has no size" and it was the brand's maiden attempt at including larger sized gowns for the more voluptuous, curvier brides. Its modern, yet elegant dresses carried plunging necklines, cutaway necklines, blush tulle, crystal embroidery and 3D floral appliques, amongst other elements.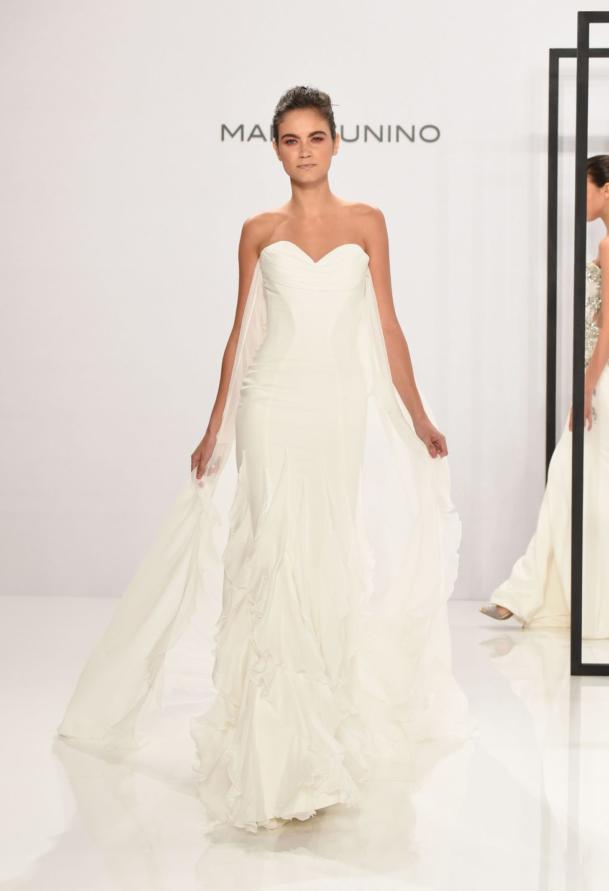 Mark Zunino
The designer made his debut at the Fashion Week to showcase his talents. Zunino tells Wedding Bells: "The Mark Zunino bride is forward-thinking and independent. She embodies femininity by being bold and outspoken but combines it with a touch of delicacy." His ball gowns, mermaid dresses, and even a mini-dress were observed to be modern while also dependent on styles that were from previous years.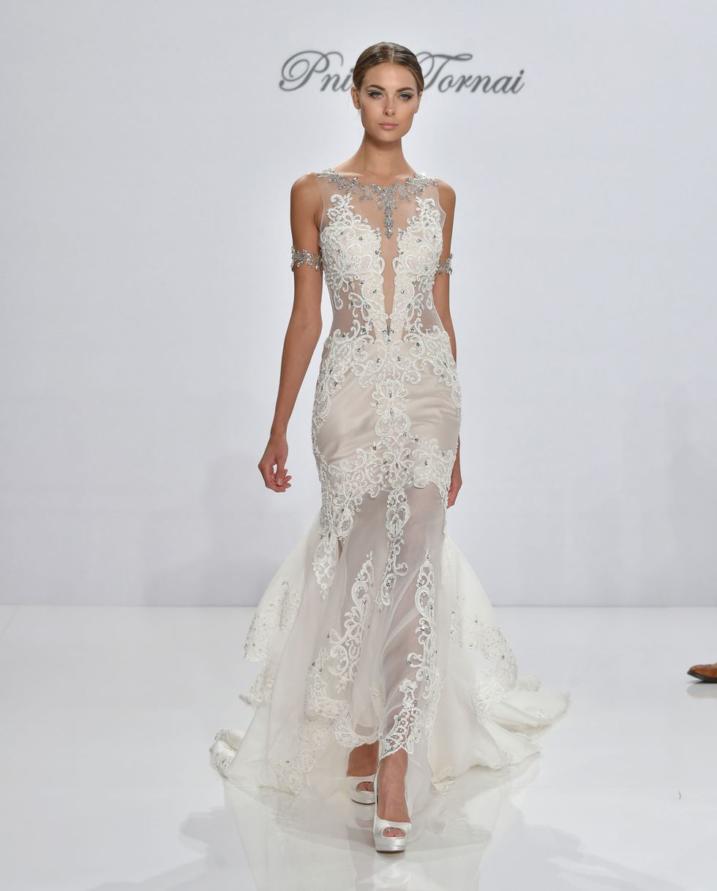 Pnina Tornai
Some fashionistas have called her the new Queen of Bling after she hit the runway. Her generous use of crystals on her dresses which featured a lot of lace, earned her the title. A television personality, Tornai is a renowned couture designer and called her recent line 'Love by Pnina Tornai'.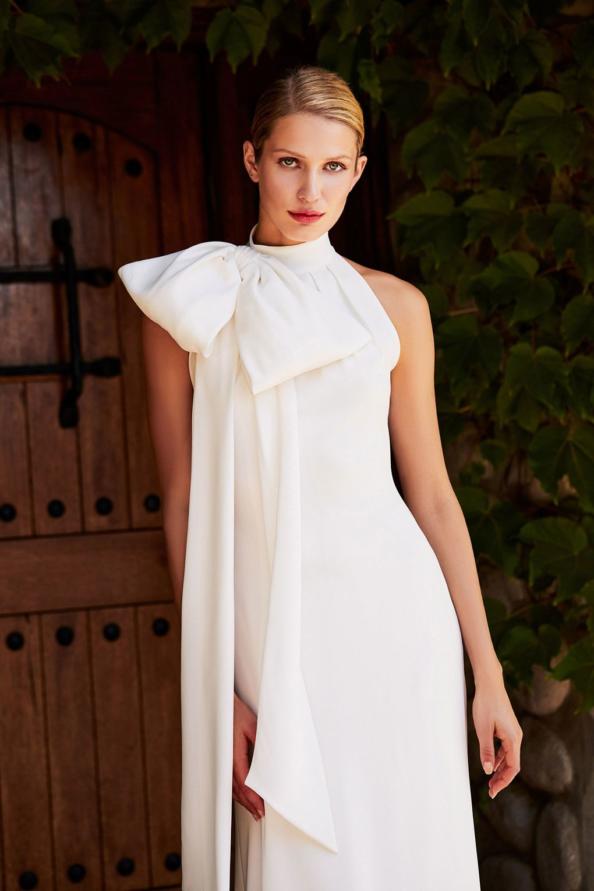 Tadashi Shoji
After his 2017 debut, Tadashi Shoji presented a bridal collection suited for the beach, the city and the countryside. Vogue reports that the designer fused his shapewear into his gowns so brides need not worry about wearing a suitable bra under her dress.