The journey of love that Arizz and Iman embarked on took them from Kuala Lumpur to Melbourne and back to Kuala Lumpur.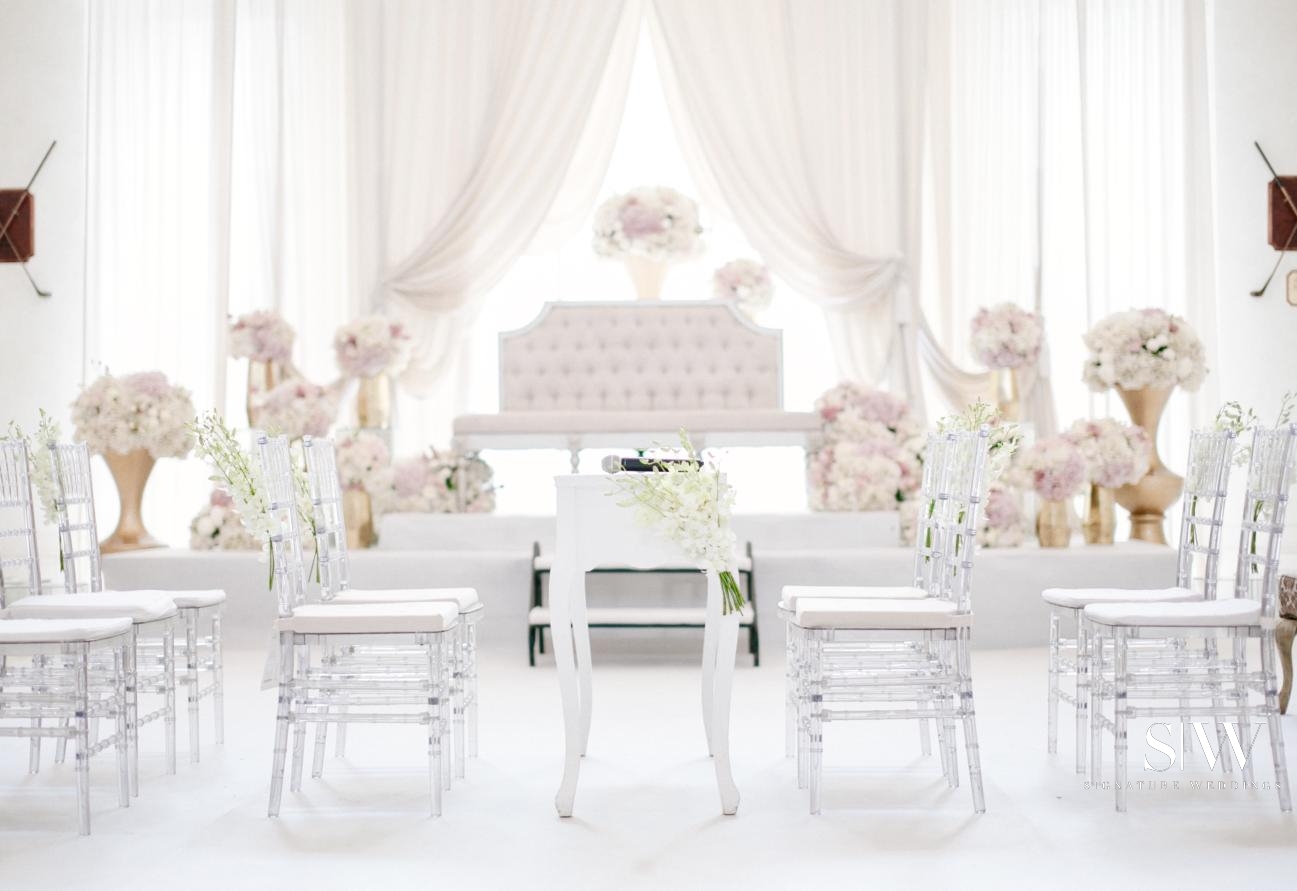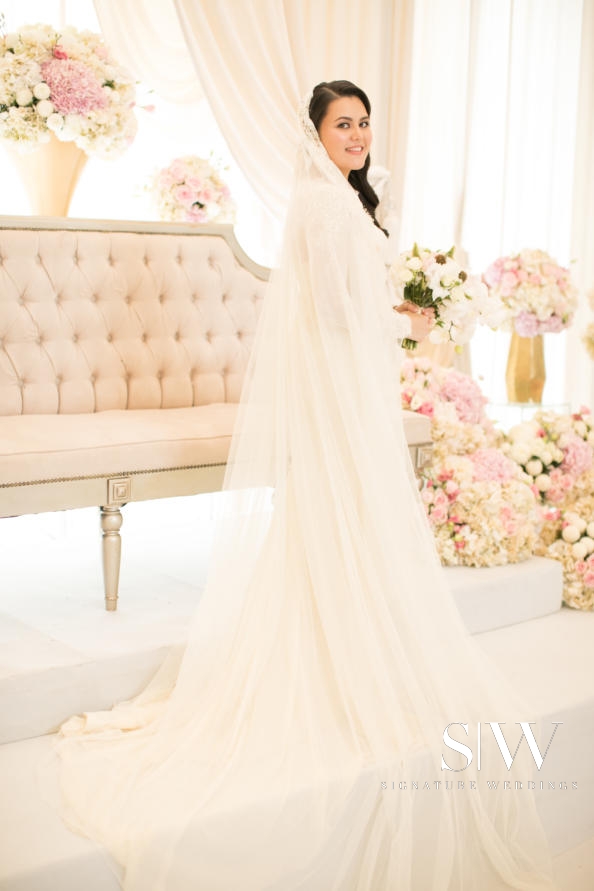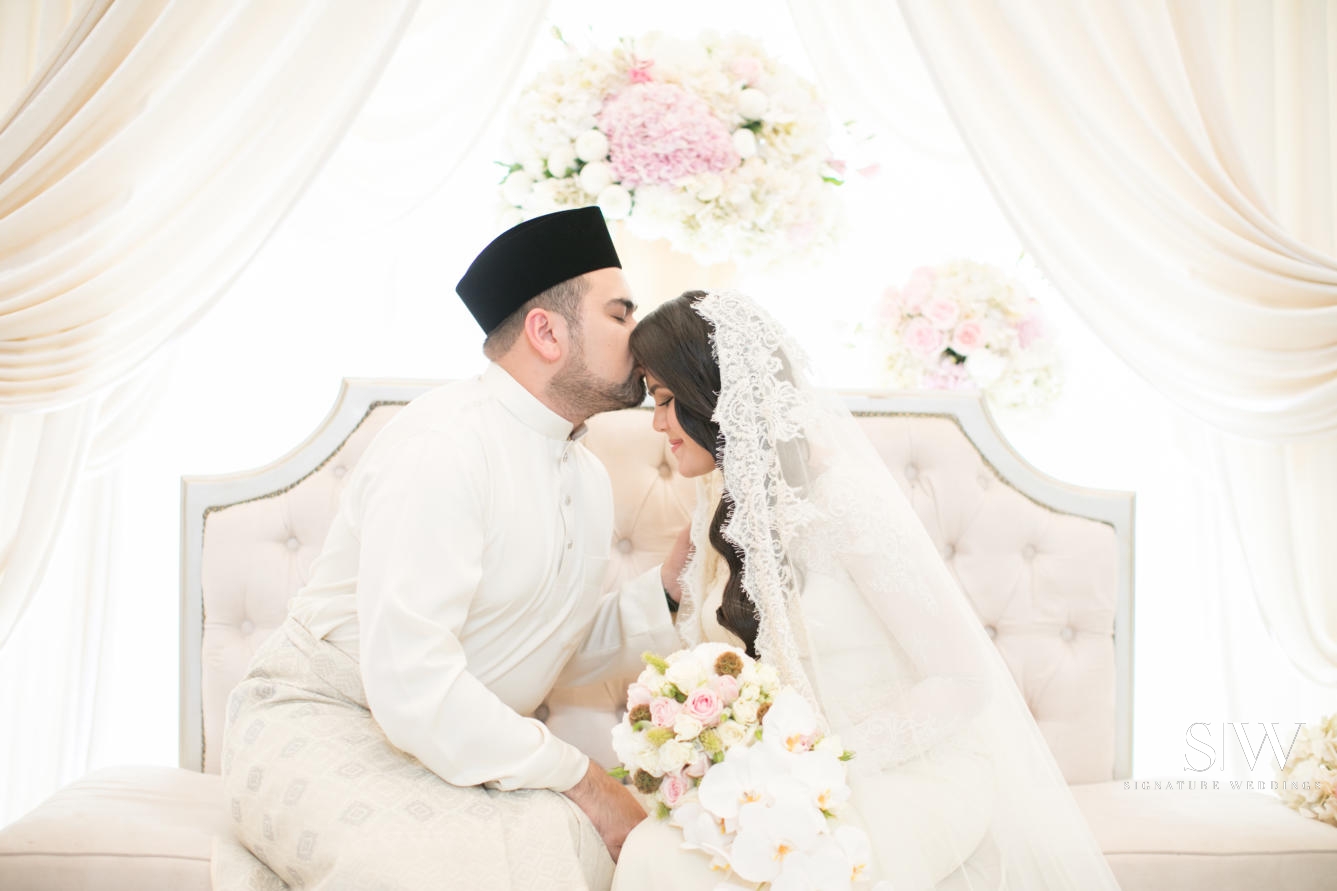 The solemnization of their marriage was an affair steeped in Malay customs and traditions that are typical of Malay weddings in Malaysia. The solemnization was hosted by the family of the bride, while the groom's family handled the reception at night.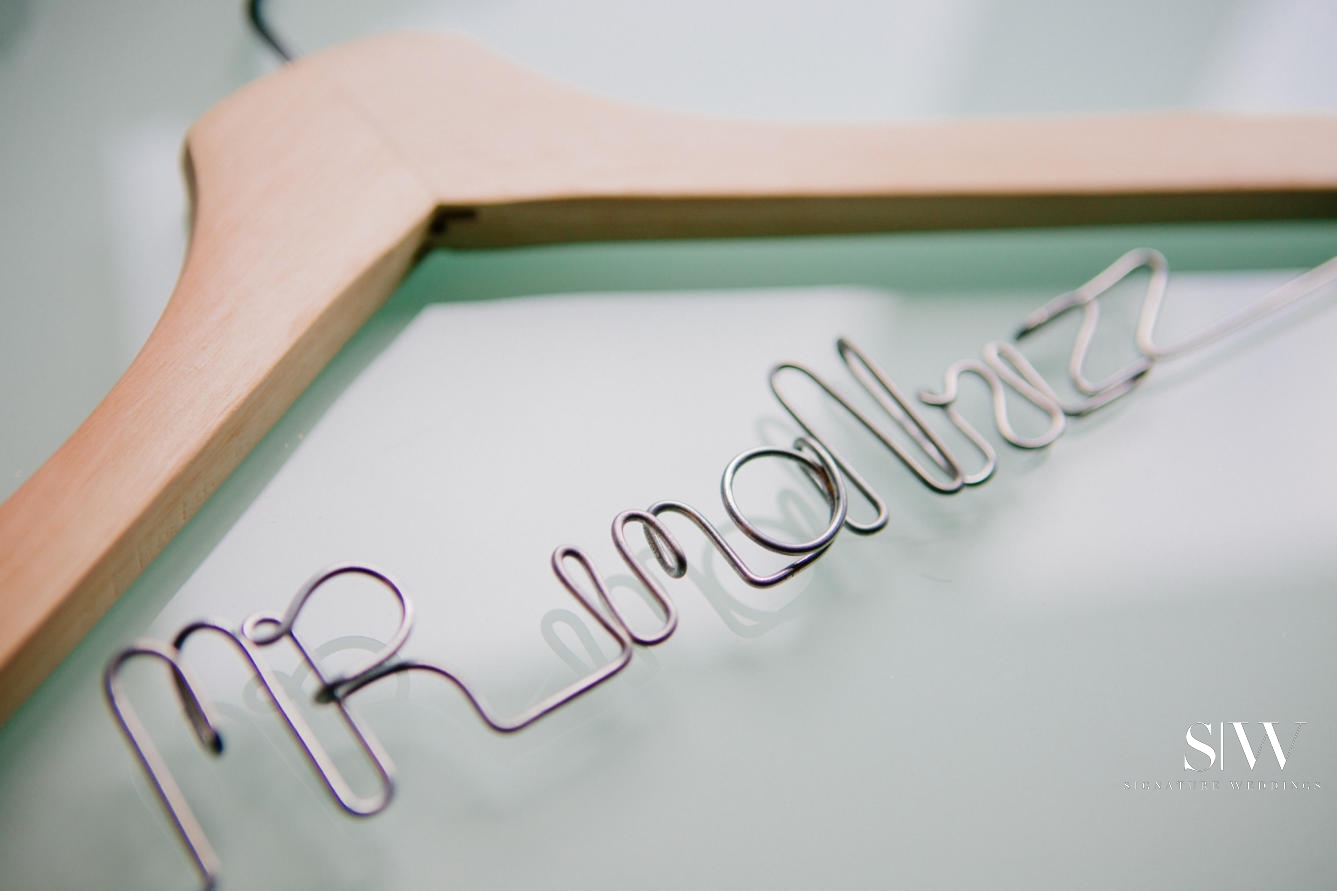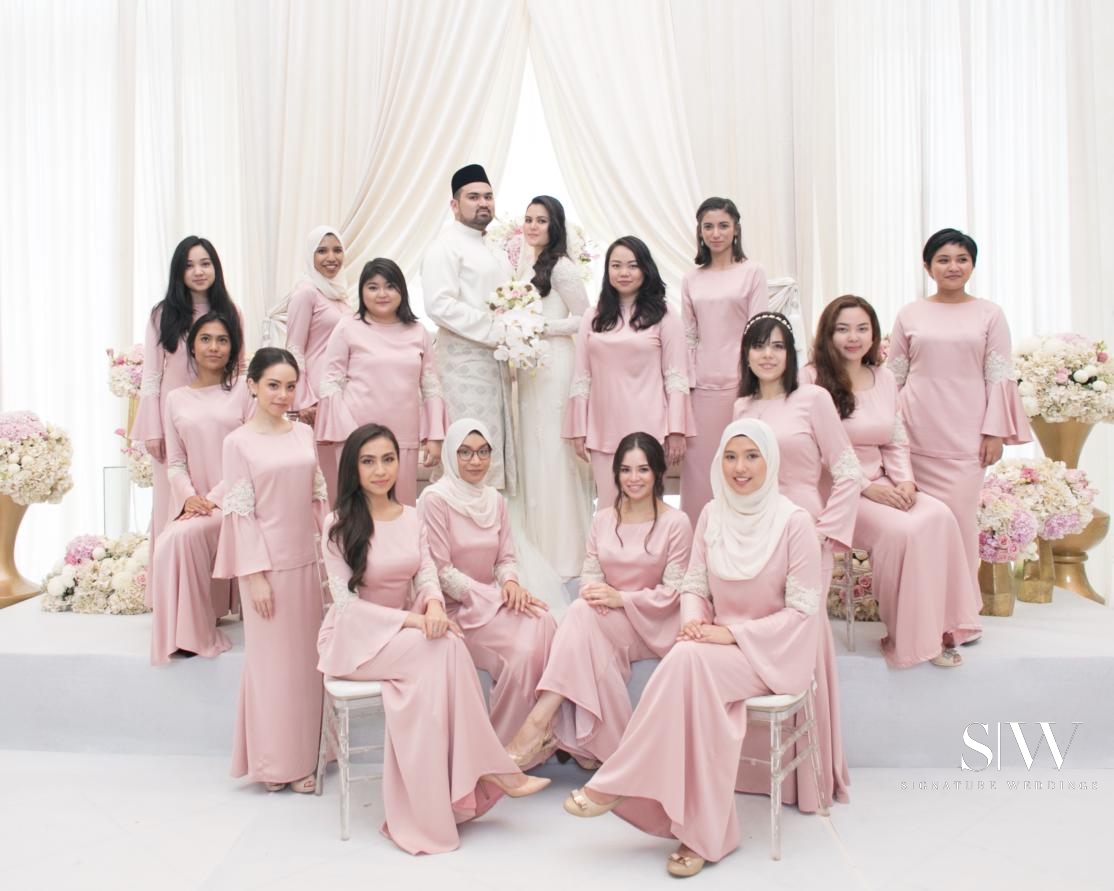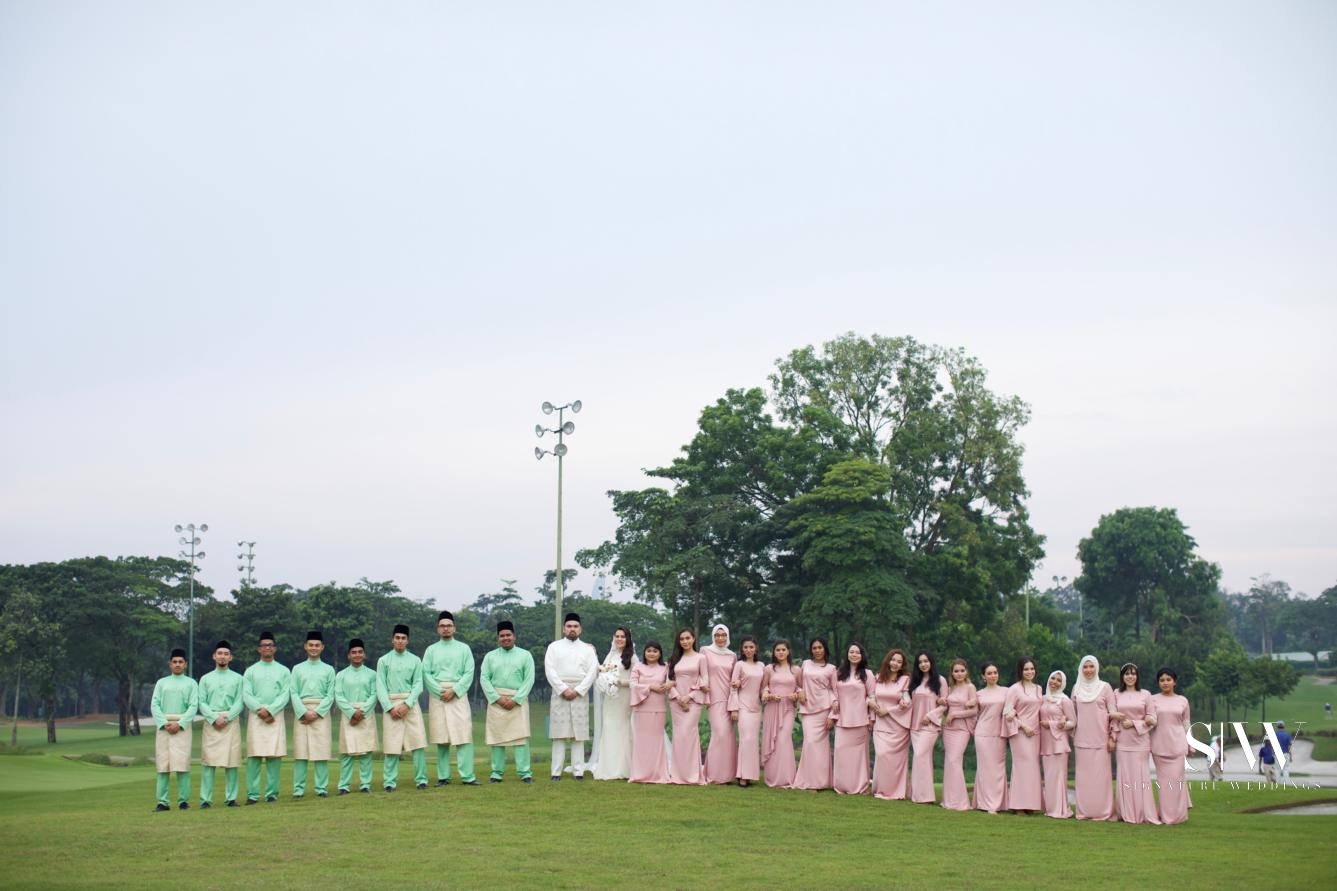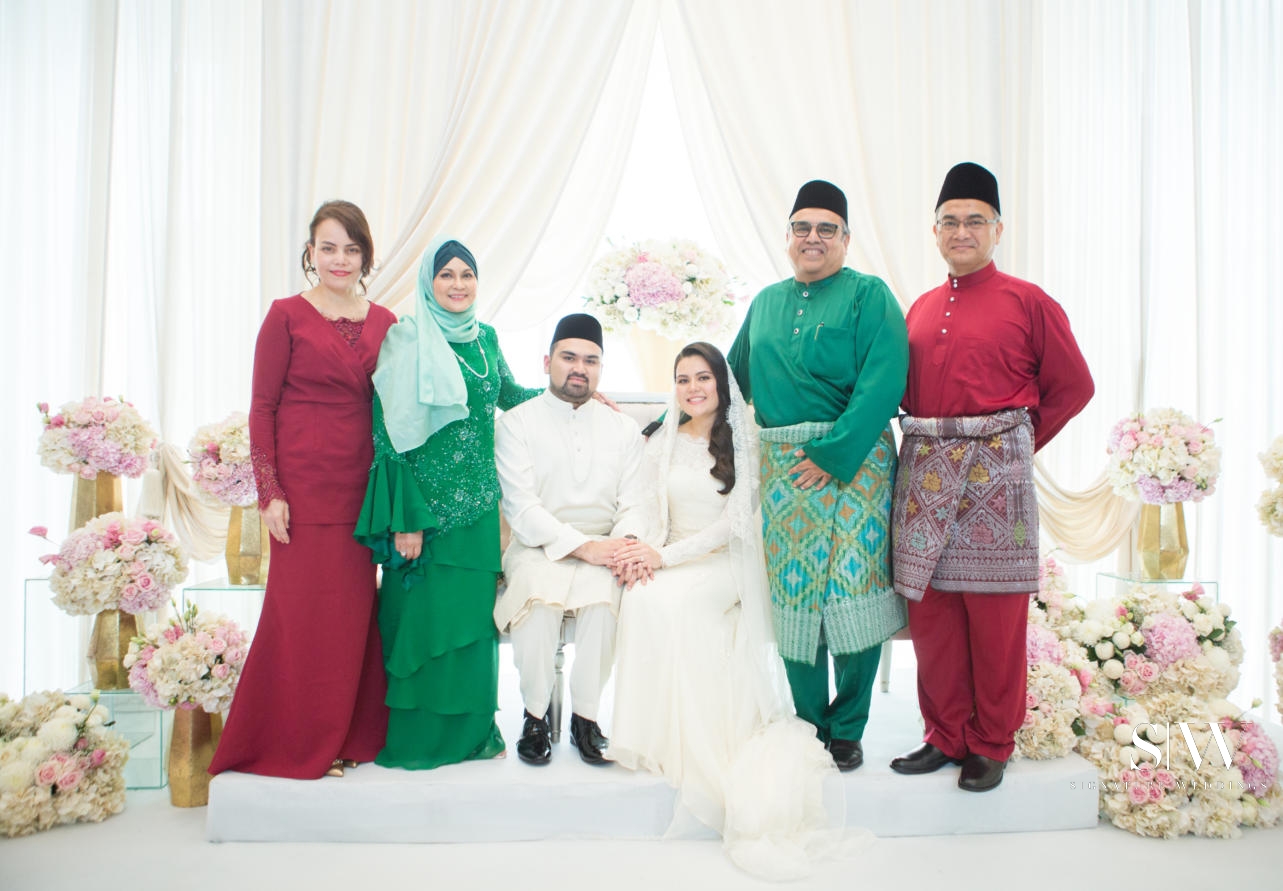 In Malay weddings, the two families are typically dressed in different colors to represent them. The family of the groom wore shades of green, while the bride's family wore shades of blush. There clearly was a distinction between both families, and to make their parents stand out, Arizz and Iman got them to wear darker shades of their respective colors.
During the reception, however, both families wore dashing black and gold ensembles, signifying their united familes.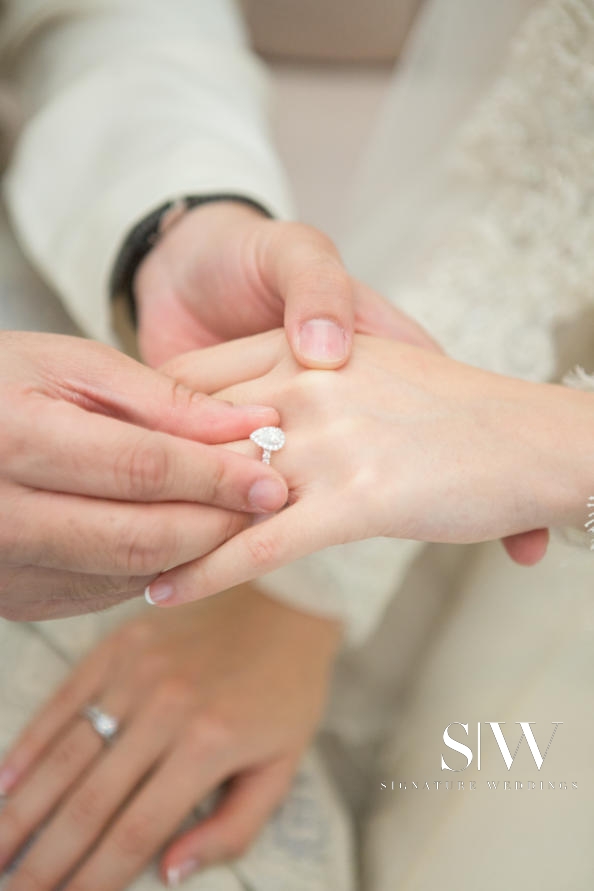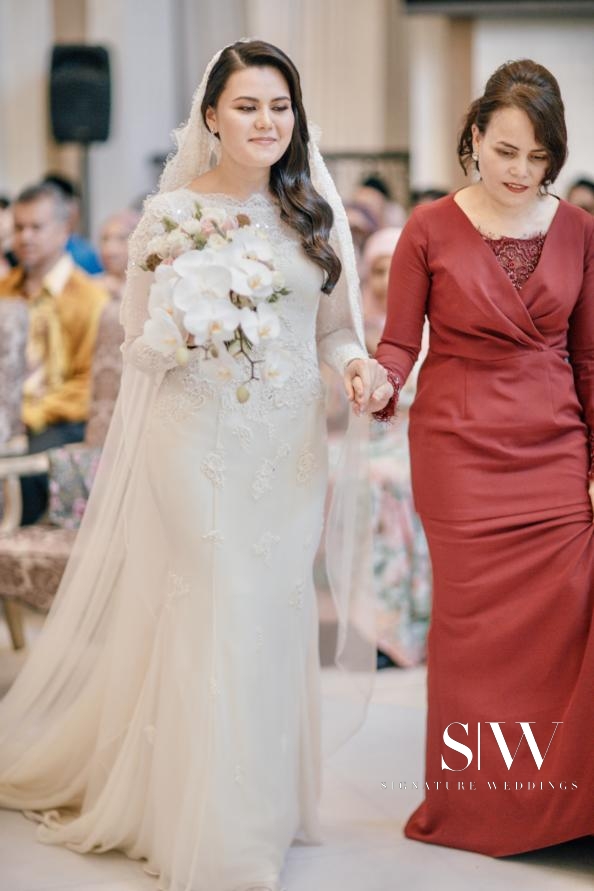 The bride wore a beautiful and intricate wedding dress by Teh Firdaus. The details in the dress and veil made her look all the more pure and elegant.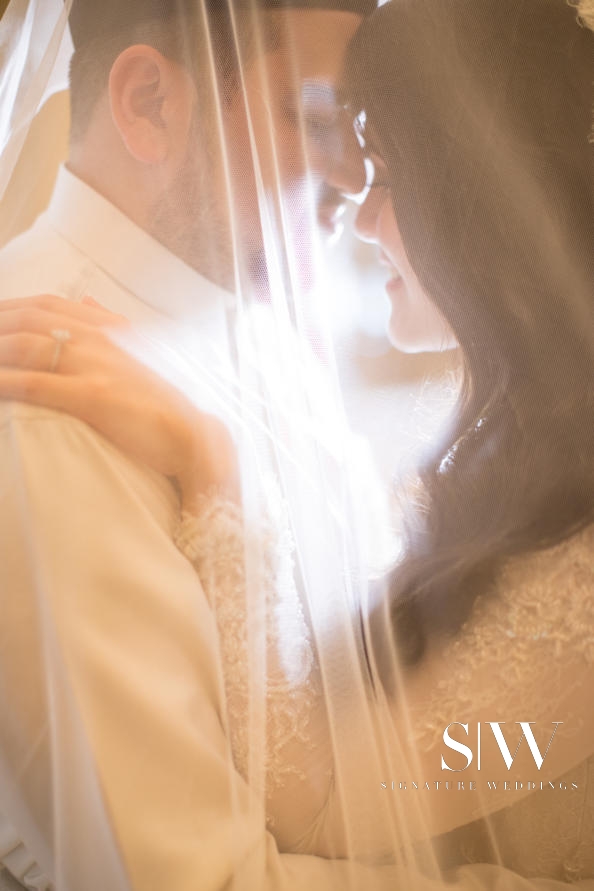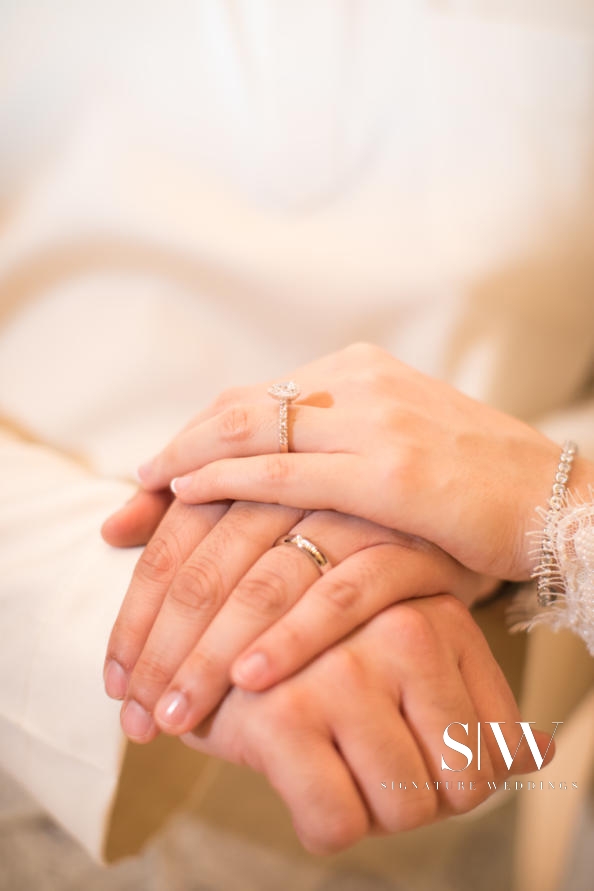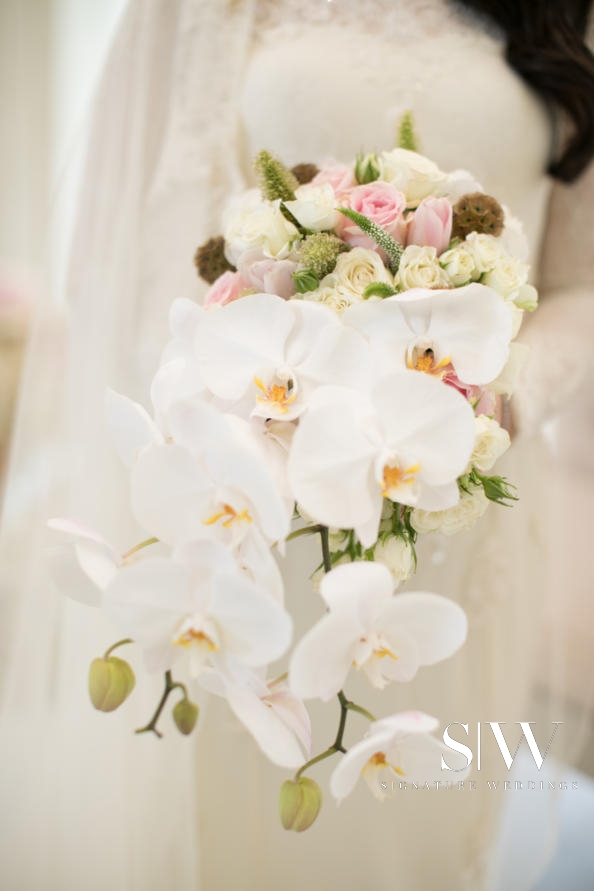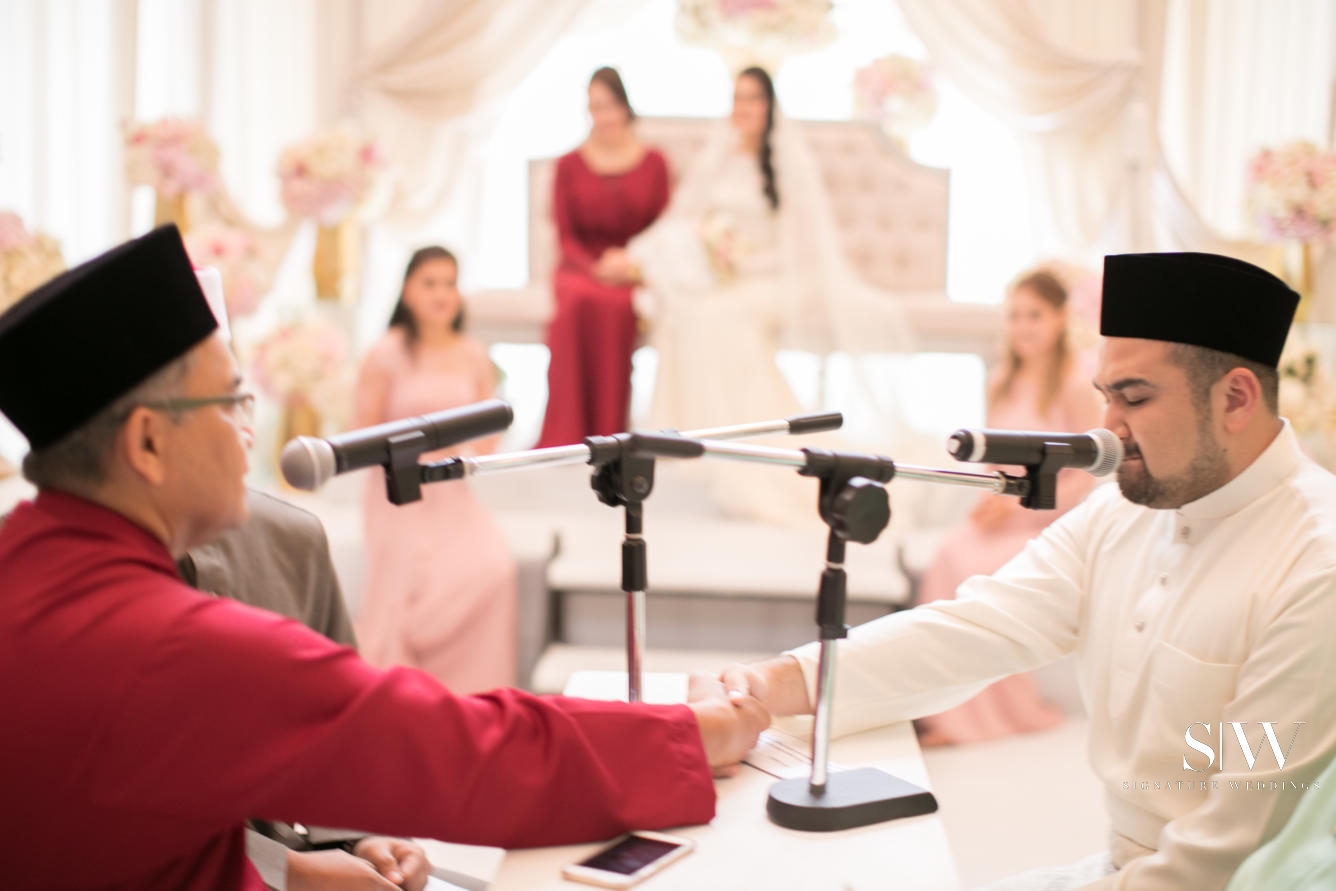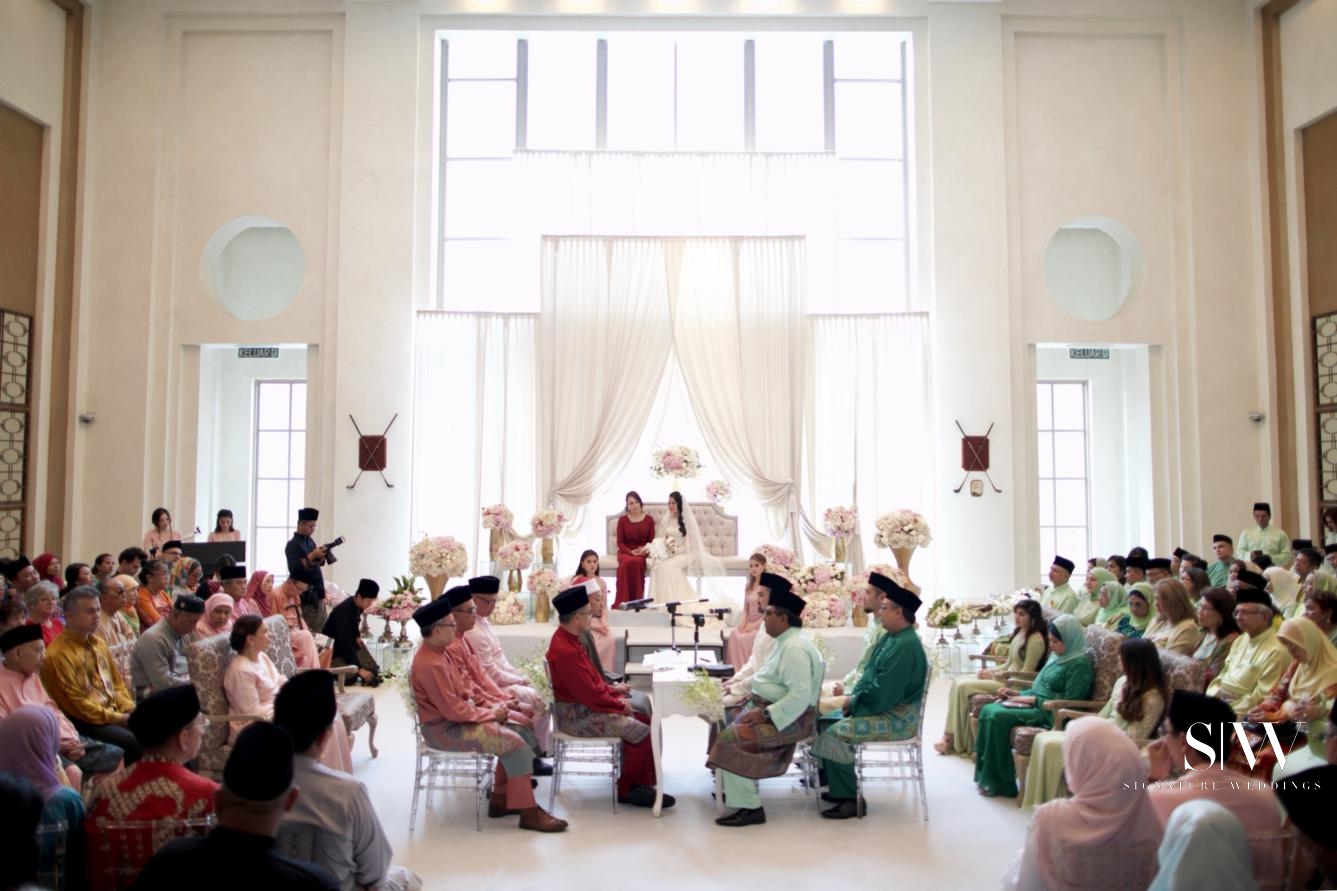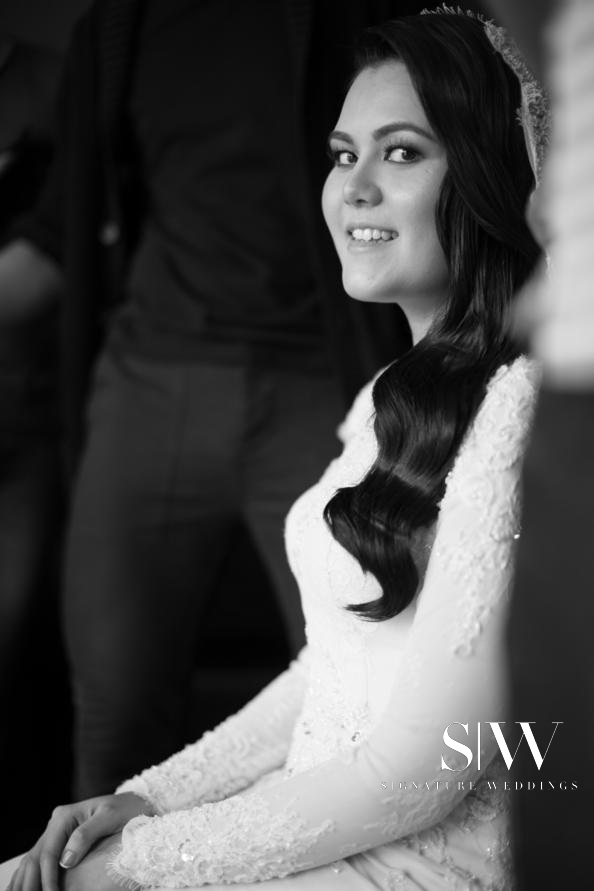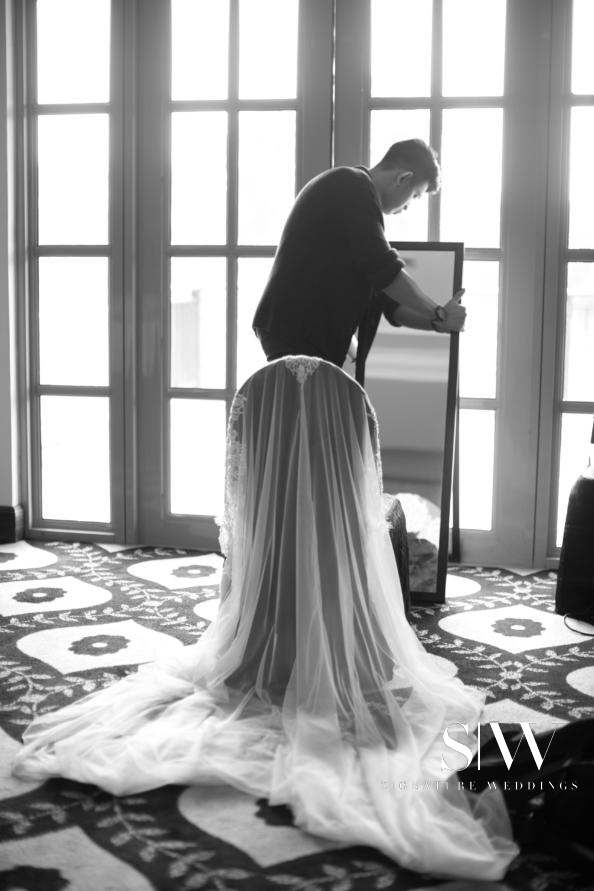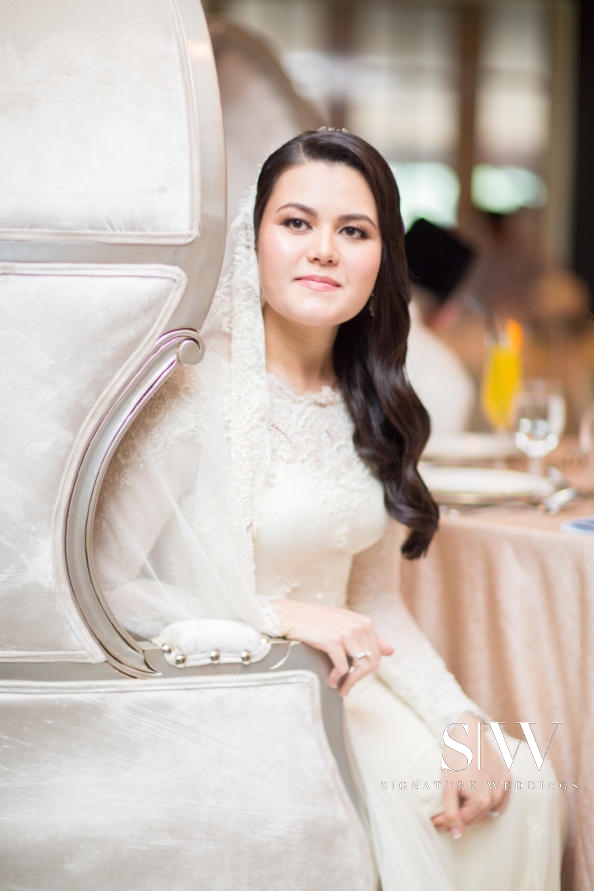 Traditionally, the bride and groom gives gifts to each other in odd numbers, and the bride typically gives 2 more gifts than the groom. In this wedding, Iman gives Arizz 9 gifts, and he gives her 7 gifts. Each gift was placed on trays, decorated brilliantly with flowers according to each family's colors.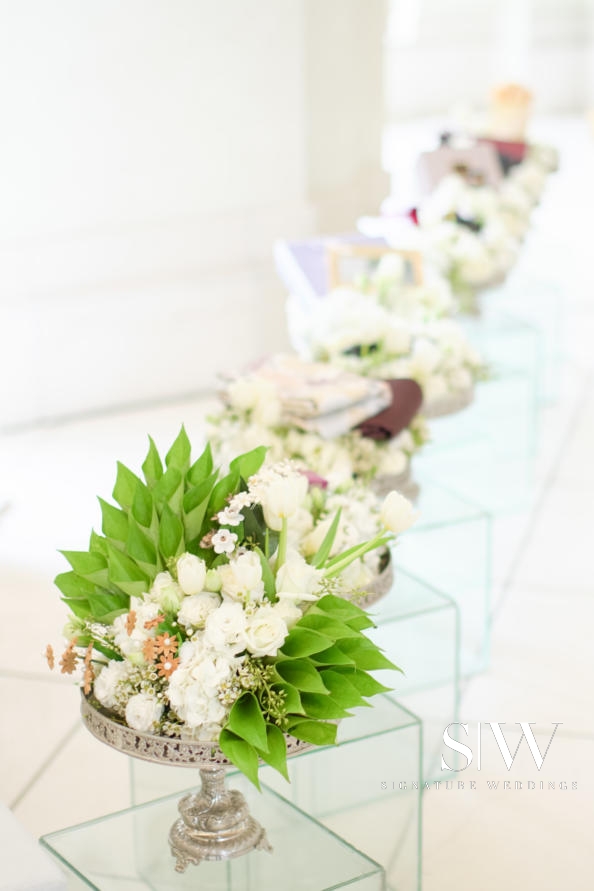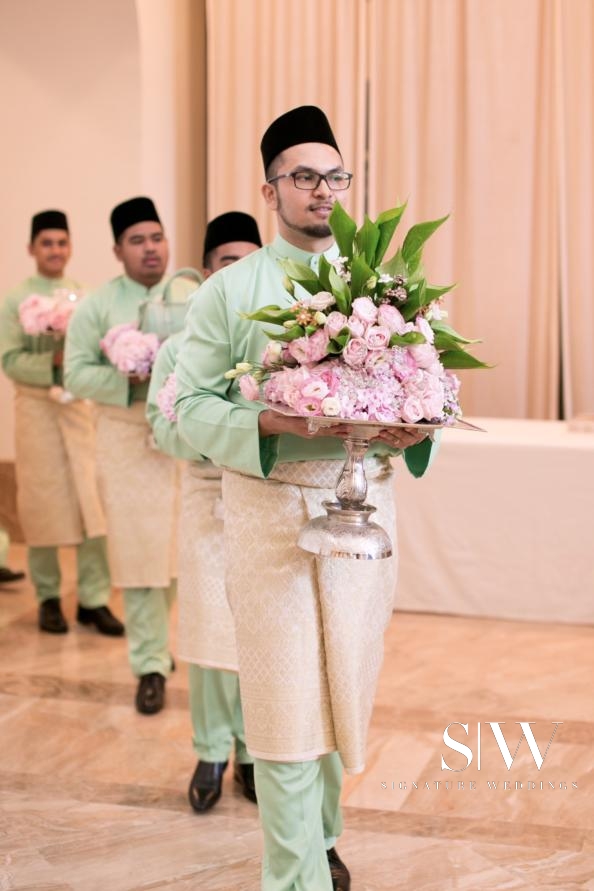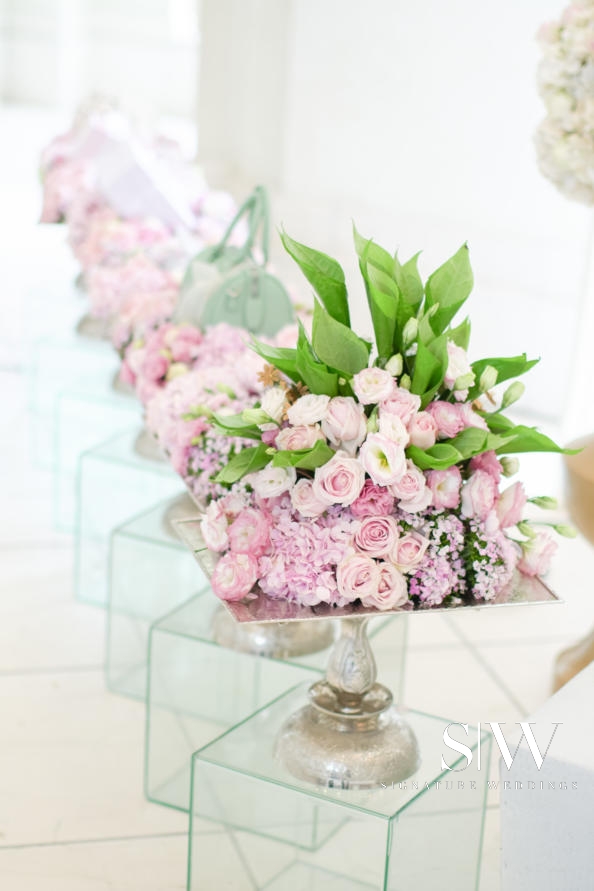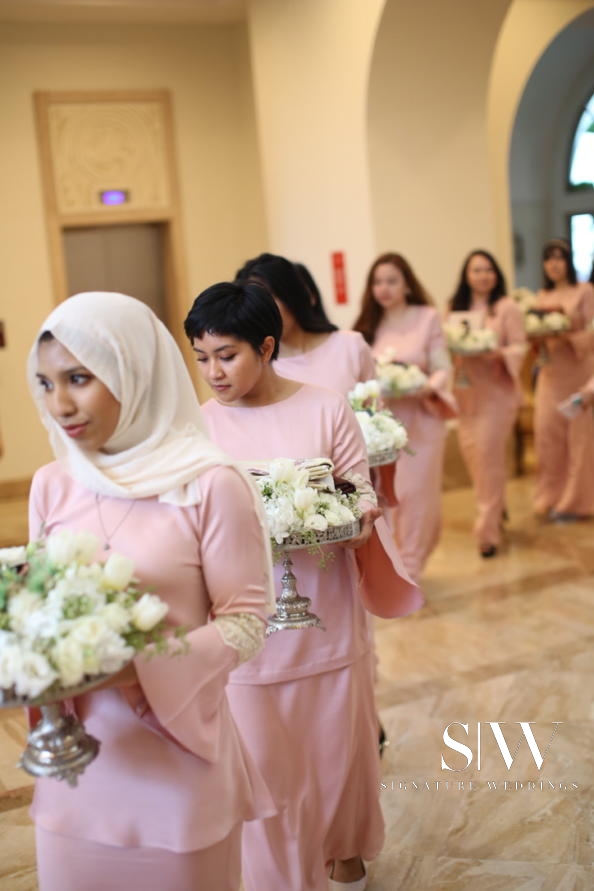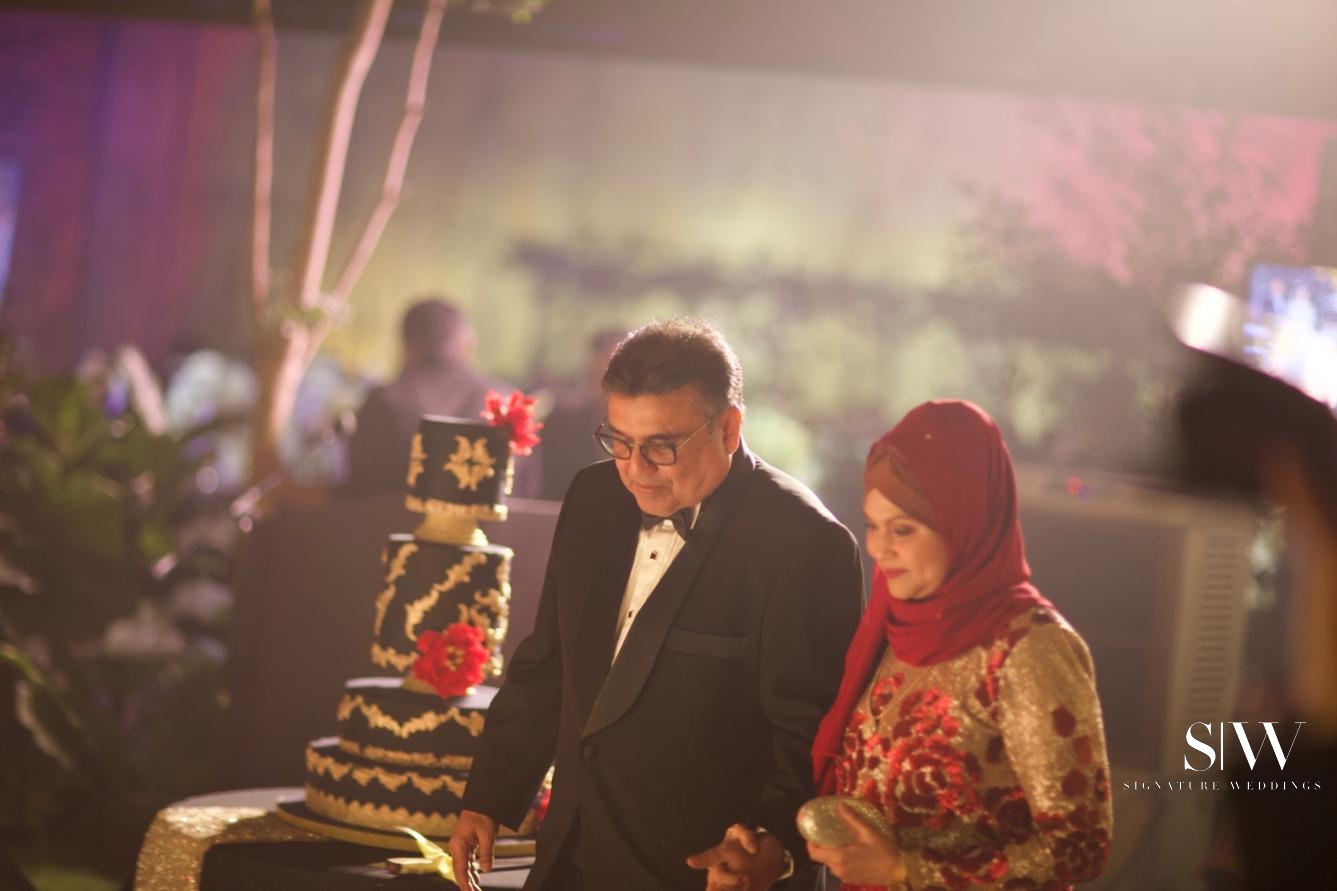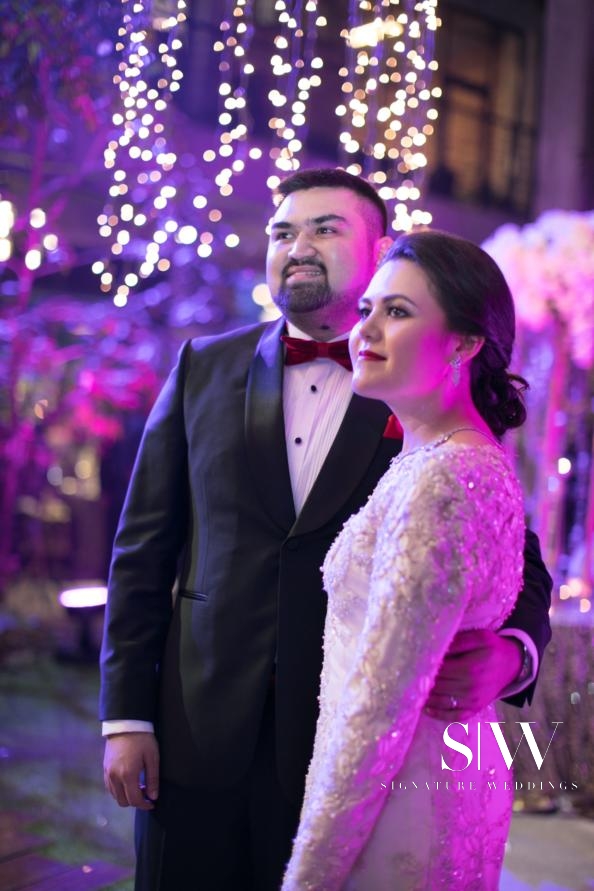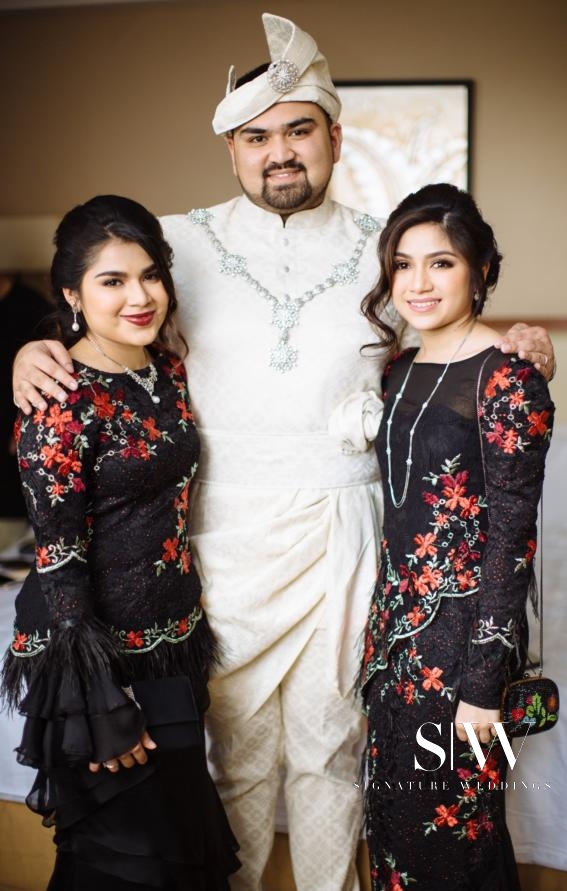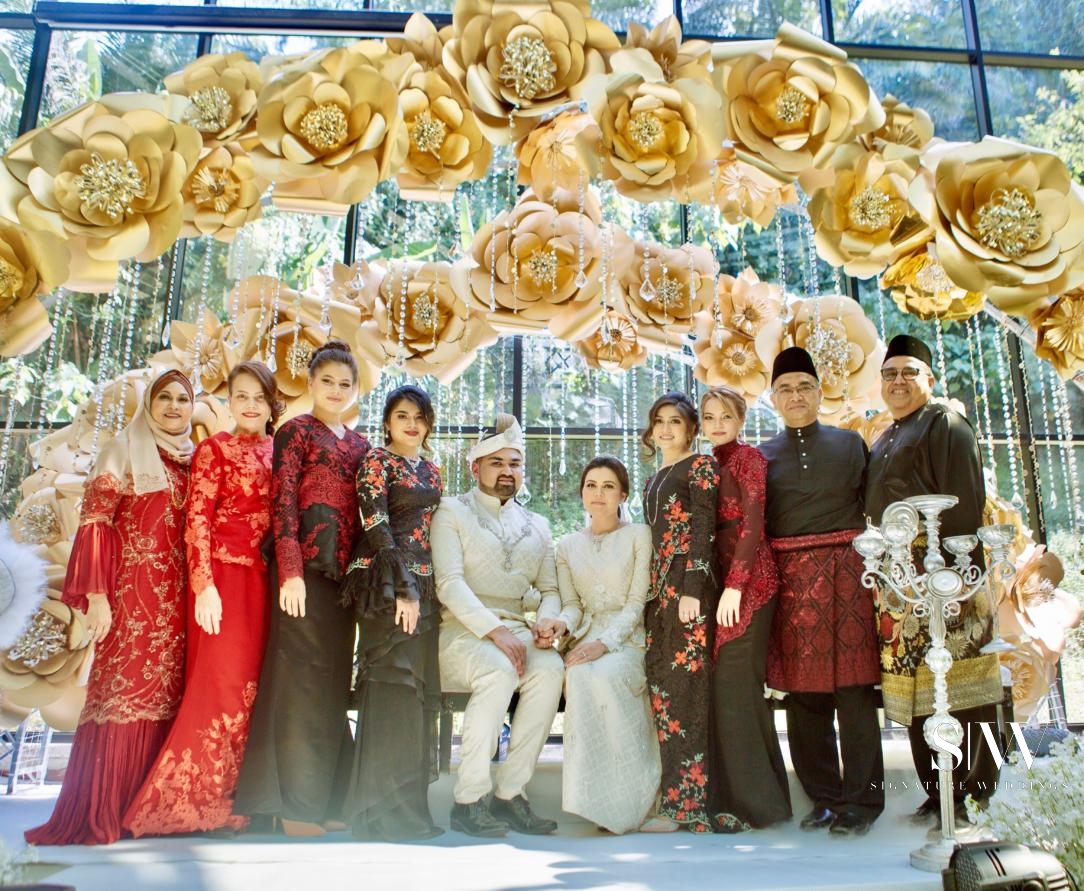 Arizz had a clear vision of what he wanted the wedding reception to look like, and Glasshouse, a stunning glass-surrounded structure with beautiful indoor decoration in Seputeh, Kuala Lumpur, complemented his ideas perfectly. The couple didn't want the typical ballroom environment and the character of Glasshouse resonated with them. It's architectural design, and its nooks and corners spoke to the architects in both of them.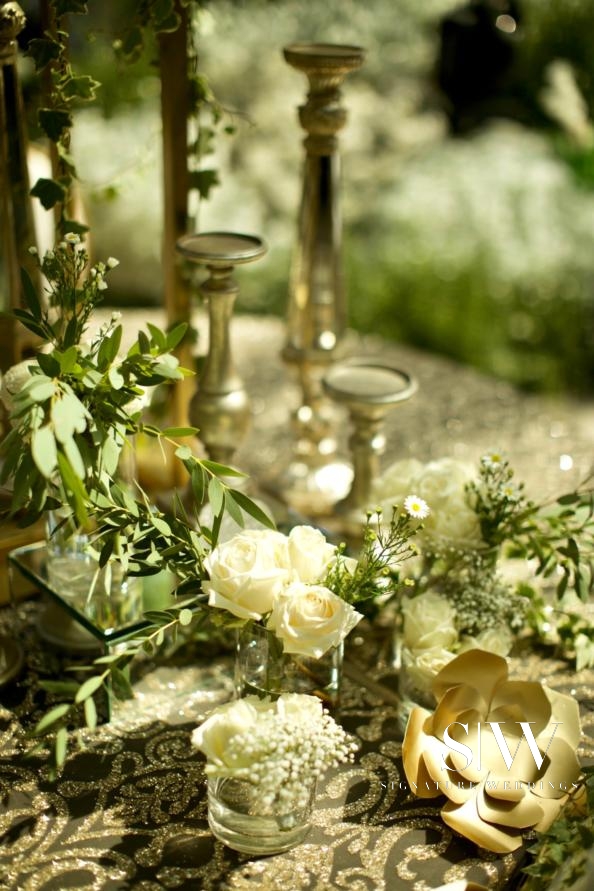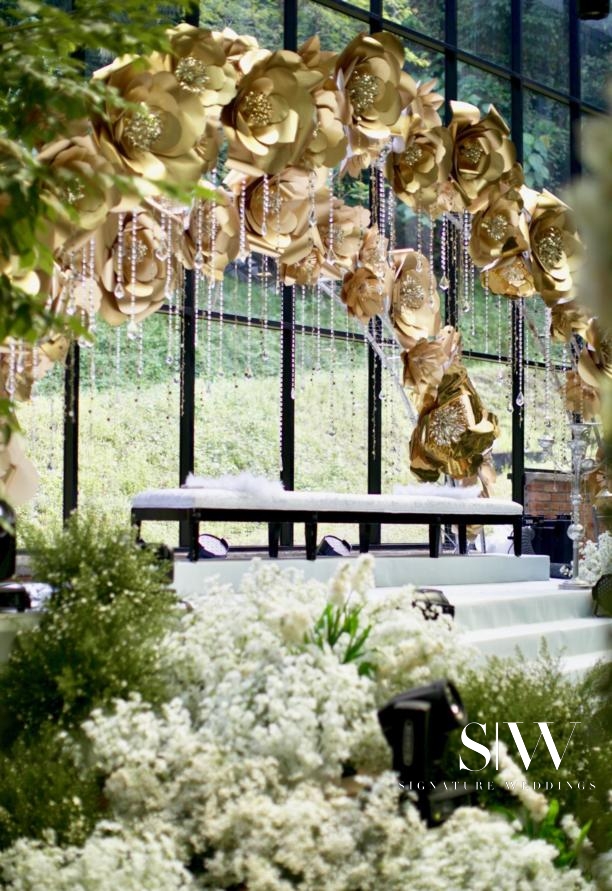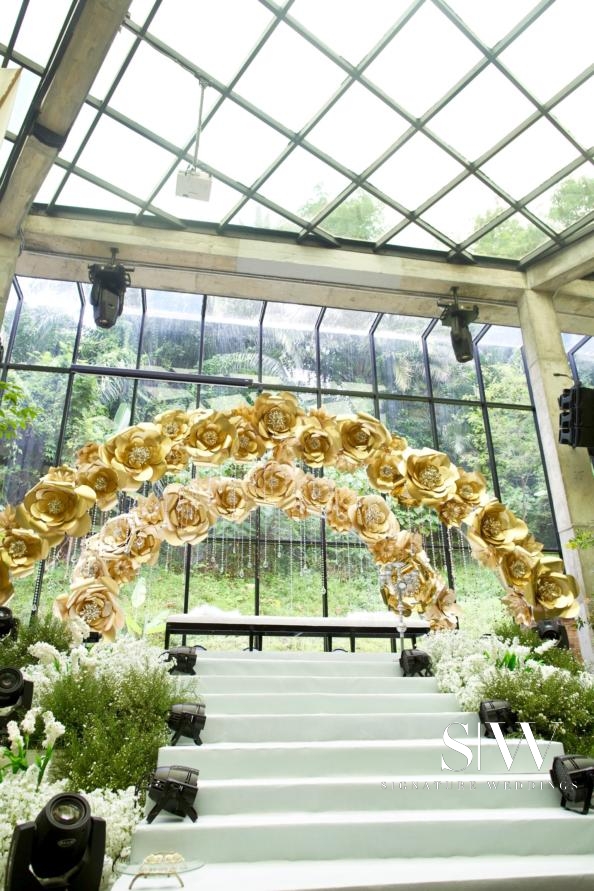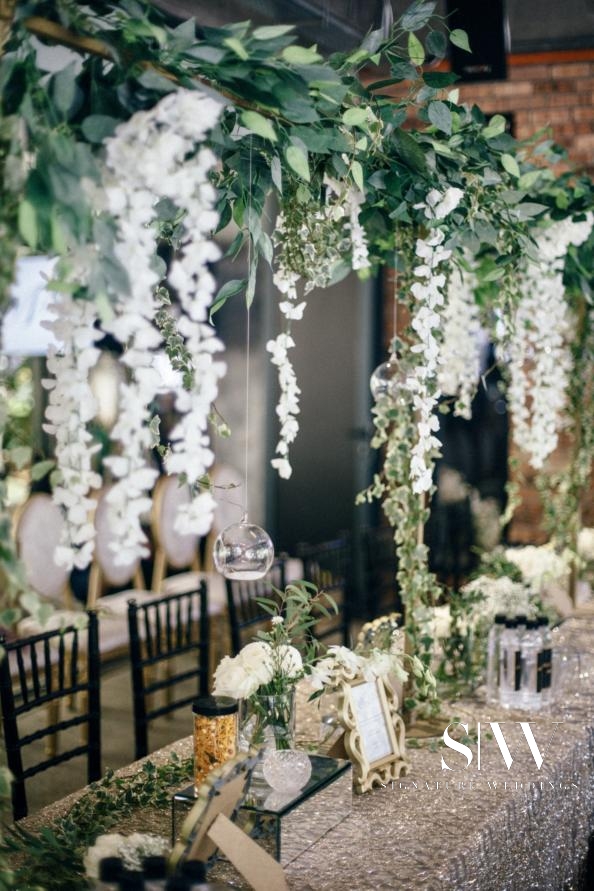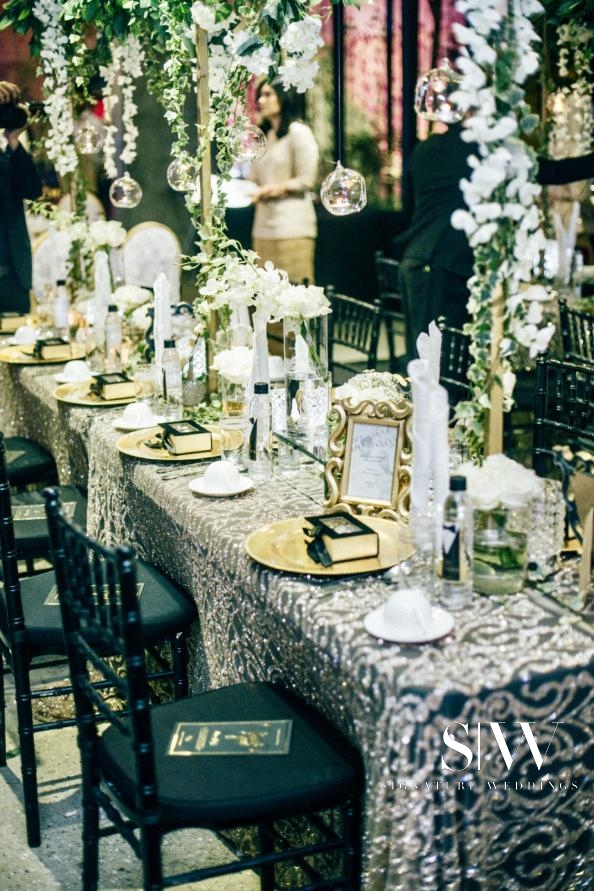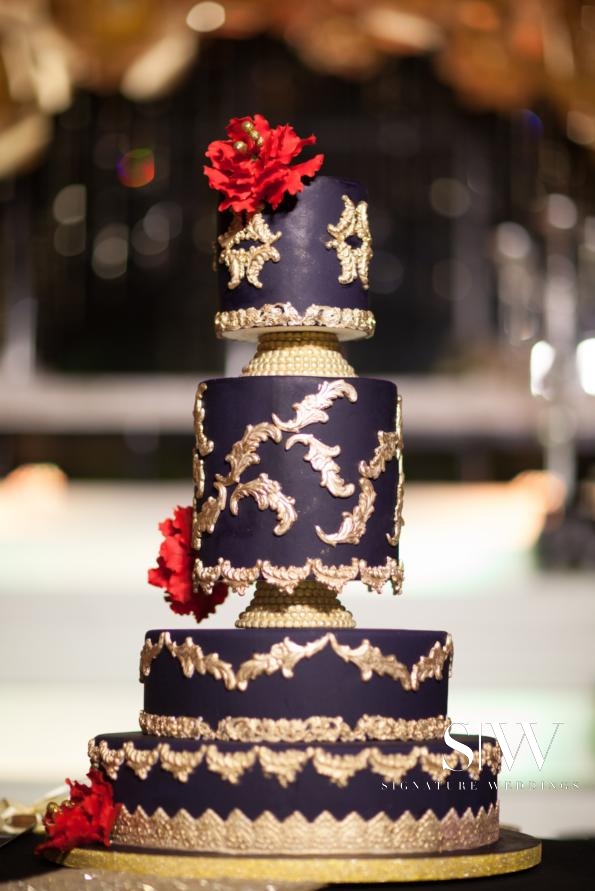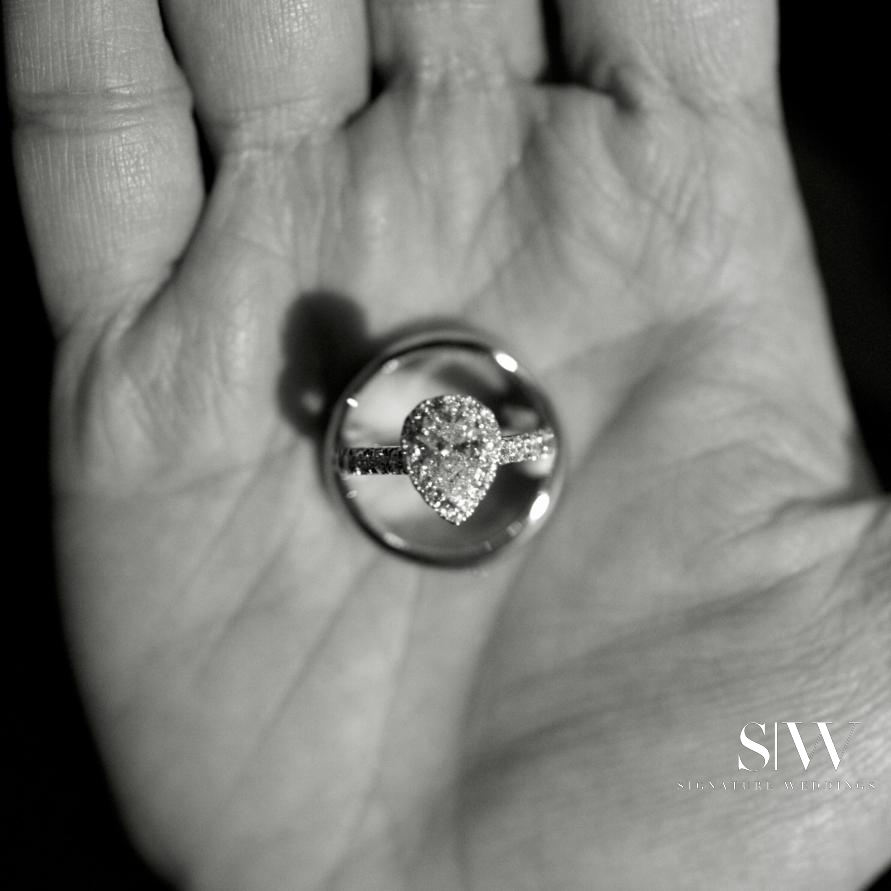 Talk about being near someone, yet also very far away, Arizz and Iman had never met once while in Malaysia even though their parents were friends, their sisters were also friends, and Iman's cousin went to the same school as Arizz.
Arizz went to study in Australia, and it was only in his 5th year as an undergrad that Iman made her journey to Australia for her Master's at the same University that Arizz was studying in. It was only during an Eid celebration in 2014 that Arizz and Iman finally met. They remained friends until Arizz completed his final year, and that was when the sparks began to ignite.
Arizz finally proposed to Iman in an intimate and stunning way. He took her to the 88th floor of the Eureka Tower, which is the highest vantage point of the Southern Hemisphere with a breathtaking view of Melbourne below. It was here that he got down on one knee and asked the big question. And here they are!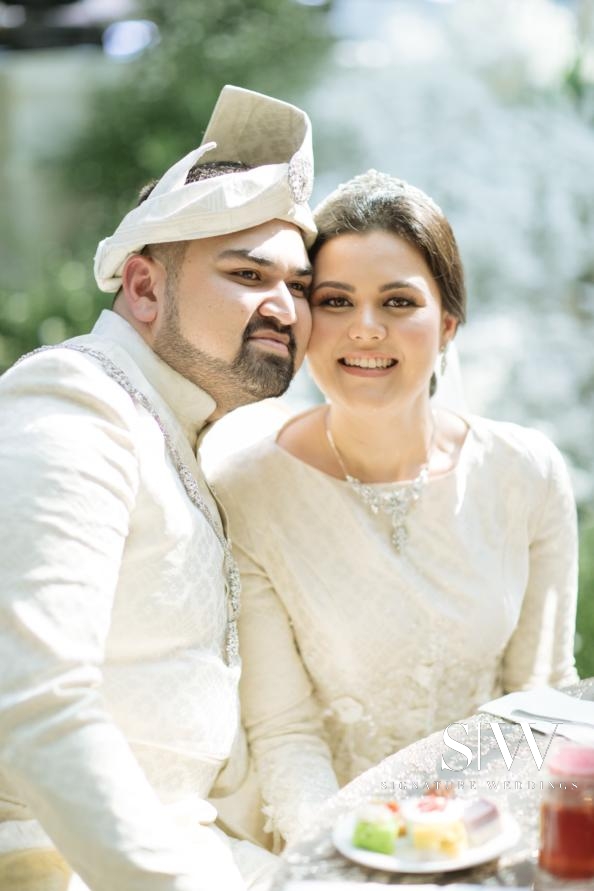 Congratulations to Arizz and Iman on their wedding, and we wish them the best their marriage life has to give!
The Dream Team
Photography: Qippy Photography
Decoration (Solemnization): Muas Mo
Decoration (Reception): Mahligai Creative Weddings
Bride's Dress: Teh Firdaus
Hair and Makeup: Ady Razak
Overall Dress and Stylings: Teh Firdaus and Fuzana Mokhtaza
Cake: Tearoom by Belinda Jee