There are many themes and colour palettes that wedding couples can choose from and many more colour combinations that can make a wedding beautiful or just plain weird. Some couples go with popular choices such as Peach and Sage, Yellow and Grey, or bolder colours like Red and Gold, or Scarlet and Navy.
Many couples try to go for a blend of colours to add variety, but few actually choose one colour, or even to have their wedding all white. In contrary to some beliefs, all white weddings are anything but basic. In fact, an all-white palette gives your wedding setting a dreamy, pure, and ethereal look.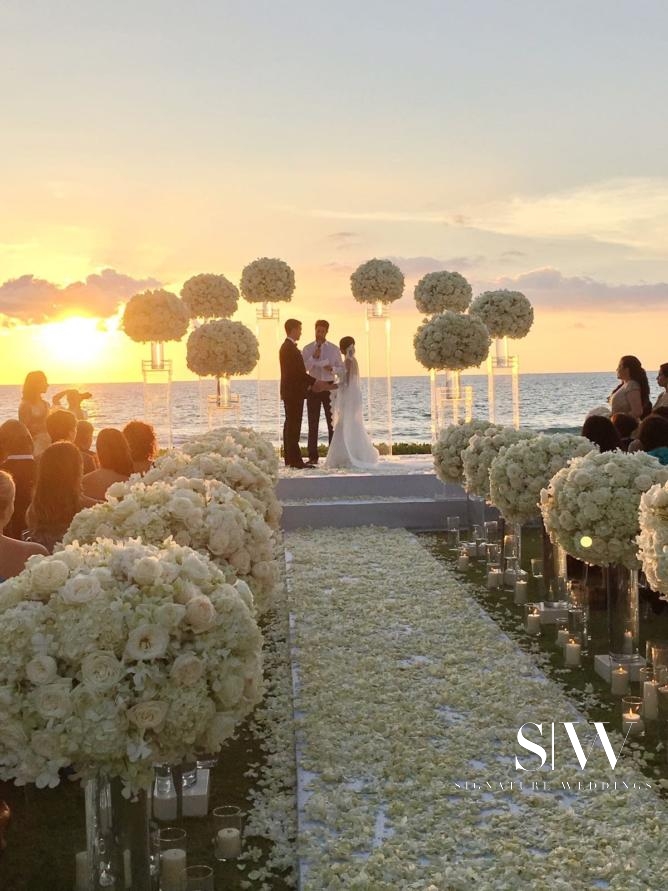 This all-white wedding was talentedly put together by the team at The Wedding Bliss Thailand. Bountiful white roses and other white flowers added to the grandeur of the setting; White flower petals were strewed over the aisle for the bride to walk amid roses.
The ceremony overlooked the beautiful horizon with an amazing seaview. The use of transparent props also added to the surreal vibe. As the sun set over the horizon and seaview, the couple said their vows and the wedding magically became more romantic.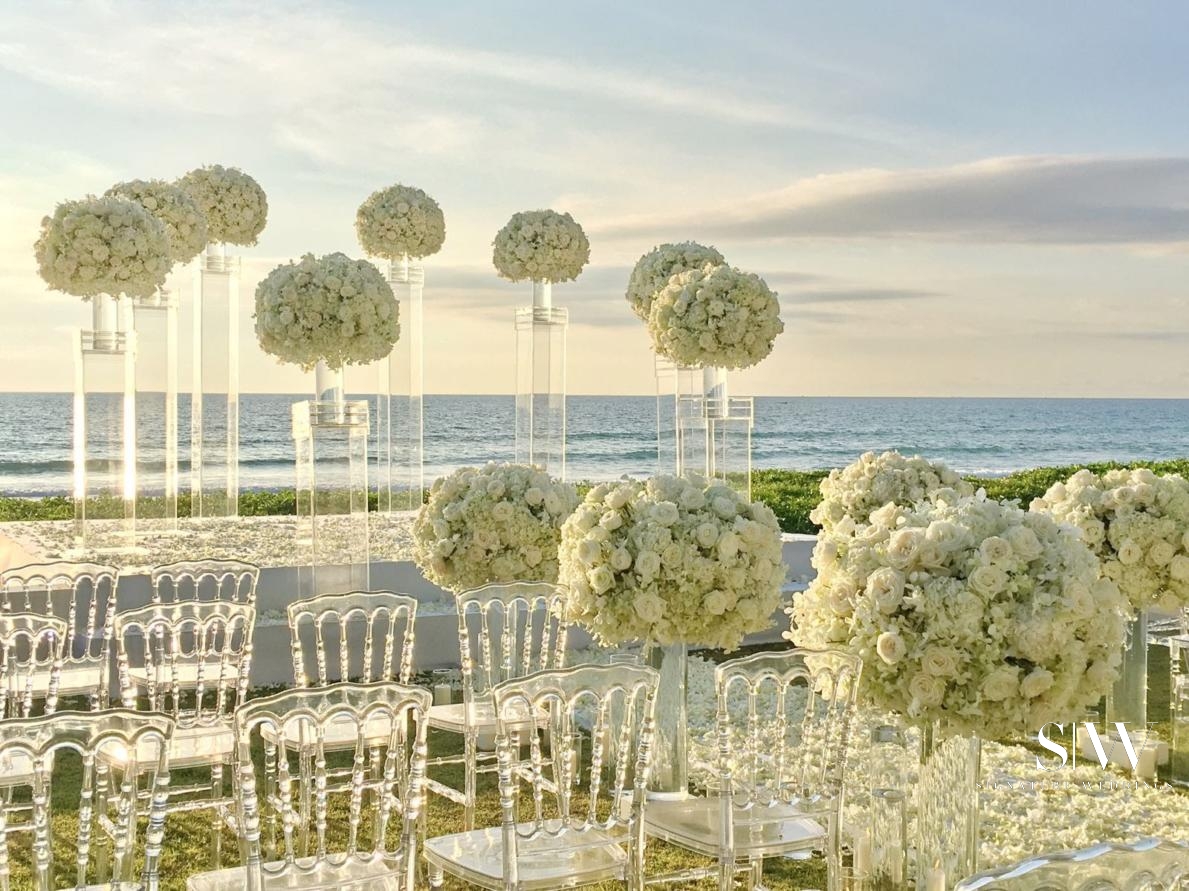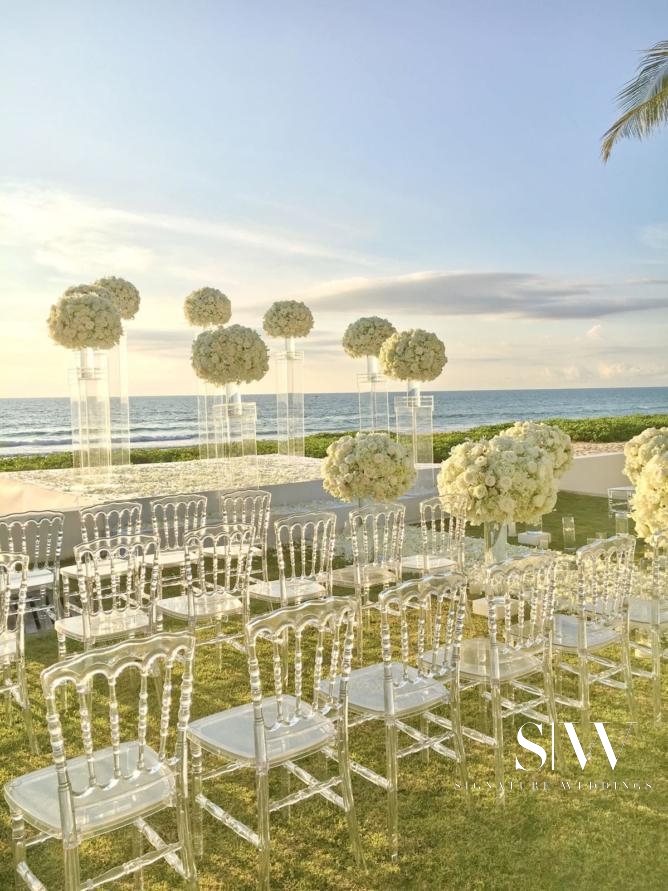 The dinner tables were set in white and gold giving it a touch of class and elegance. The floral decorations stood out among everything else as guests took in the splendid sight. Guests could find their place with personalised napkins made with their names written in gold.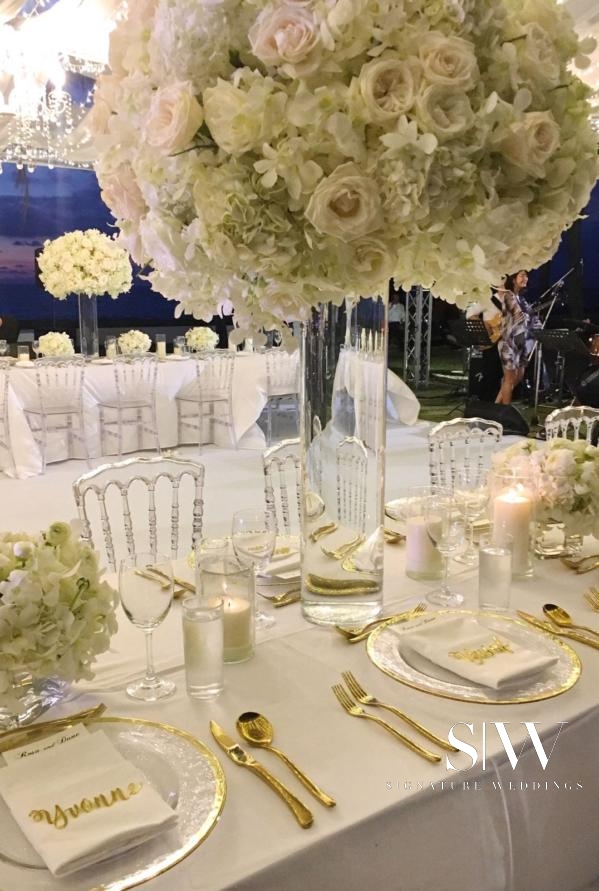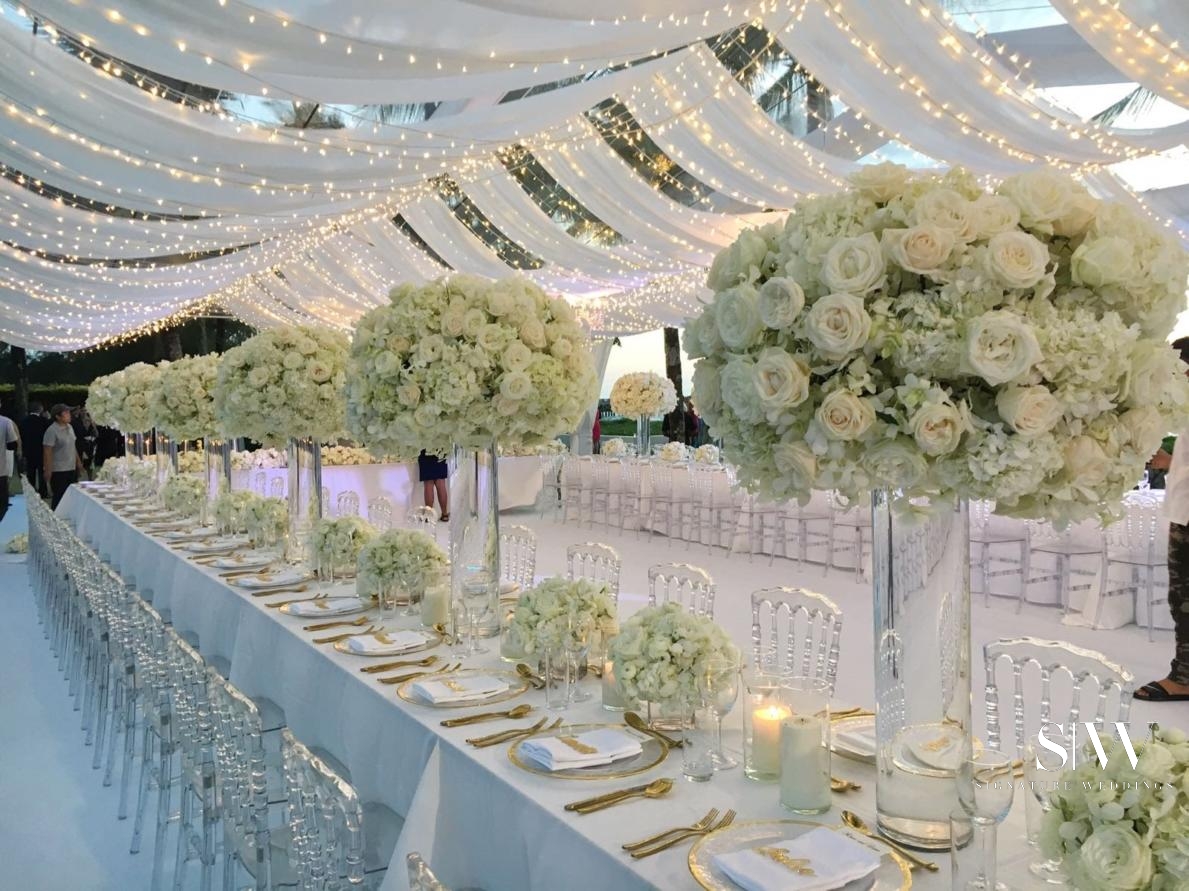 White candles that glowed and flickered complemented the golden table utensils as yellow fairy lights hung from the overhead tent amidst elegant chandeliers, giving the dinner place a fancy expression.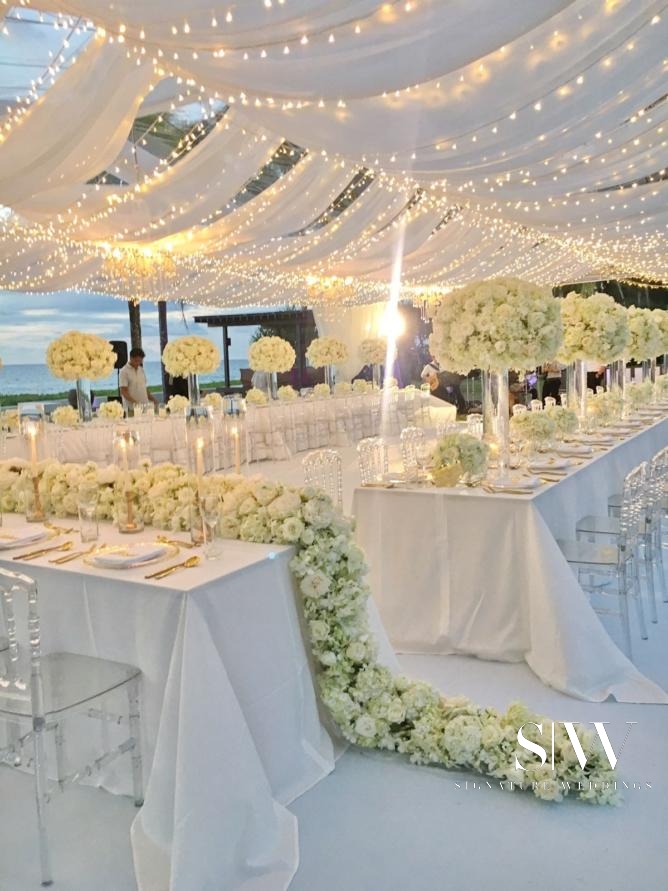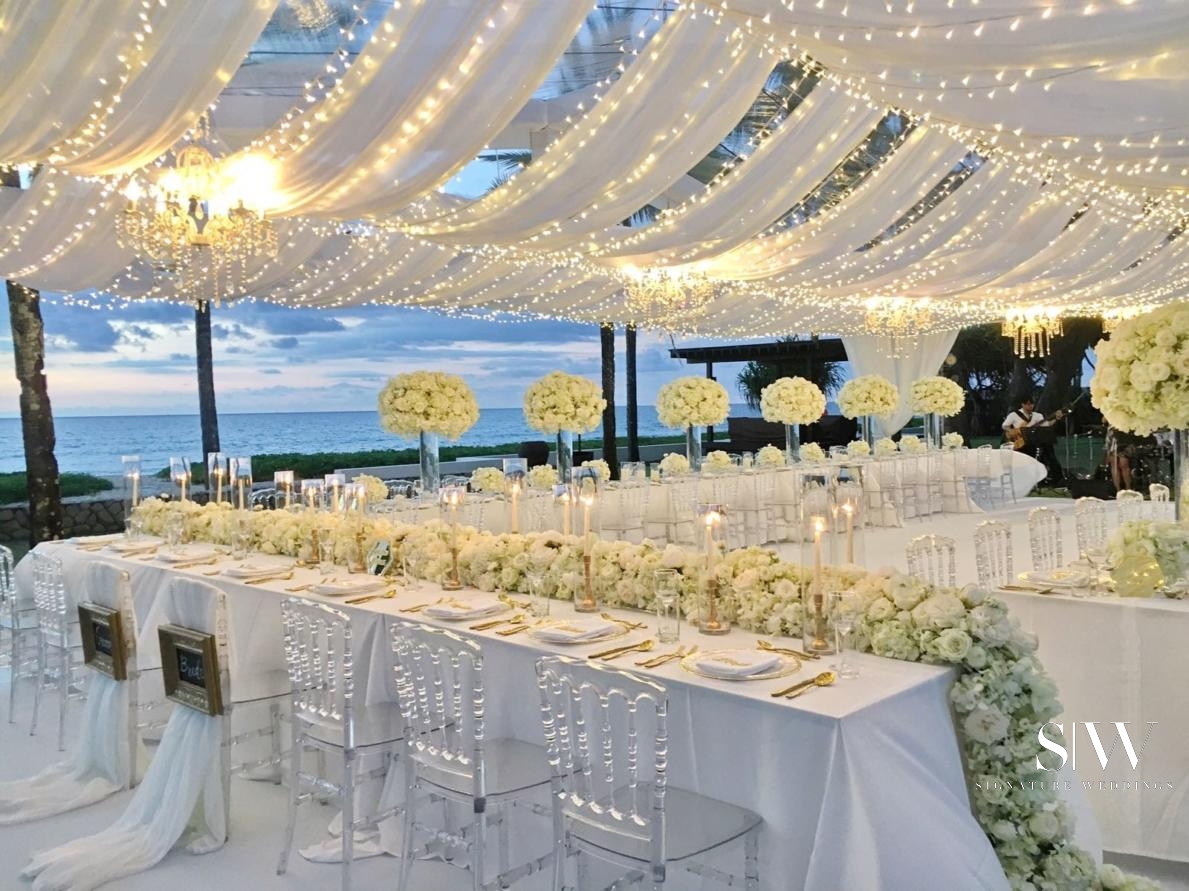 This white and gold themed beachfront wedding was as dreamy and elegant as it gets. All-white weddings are anything but basic. With the right touch and with proper styling, your wedding could be as ethereal as this white wedding paradise.
The Dream Team: