Monique Lhuillier recently presented her Fall 2018 Bridal collection at the Academy Mansion, and a few details caught out attention with her stylish designs.
Lhuillier's approach for her Fall 2018 designs were uncomplicated, and understated—a contrast to her previous collection. "In past seasons, it was all about embellishments, lots of lace, and it was more over-the-top. Now, the streamlined look is in, and there's a return to classic beauty and style," she said as models in her bespoke outfits glided through the room.
While simplicity was the main theme for the show, there were dresses also made for the edgy bride. A first for Lhuillier would be the leather motorcycle jacket with pearl-grommet details. Other features include modifiable dresses that allow brides to be covered-up for the ceremony, but strapless for the dinner; stunning pantsuits were available, too!
"It's always exciting to see bridals move forward. I love giving my bride new options that people haven't seen before," she said.
"Before, I noticed that most of my girls were open to changing into a second dress, but now they get so attached to their dresses that they don't want to. They just want elements of the dress to come off," she added.
Scroll down to see Lhuillier's simple yet elegant collection.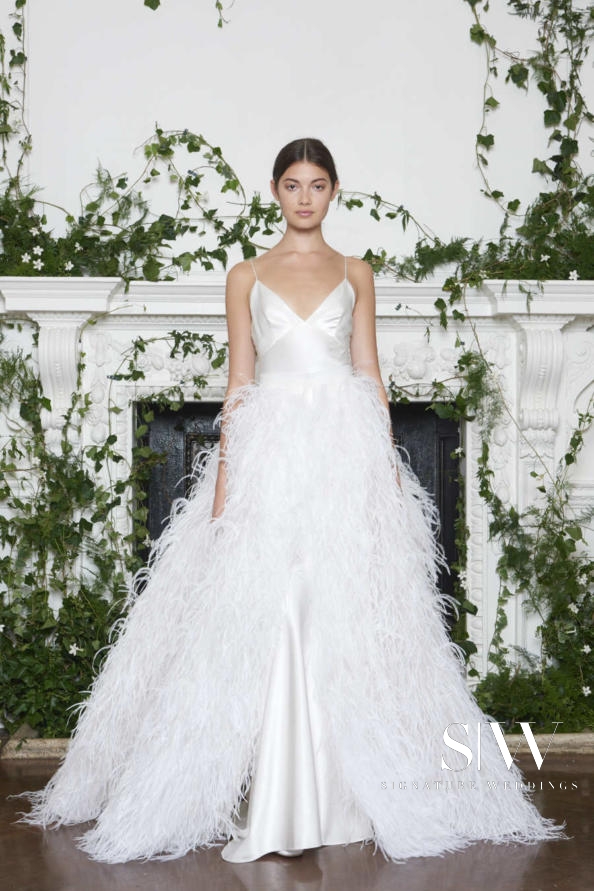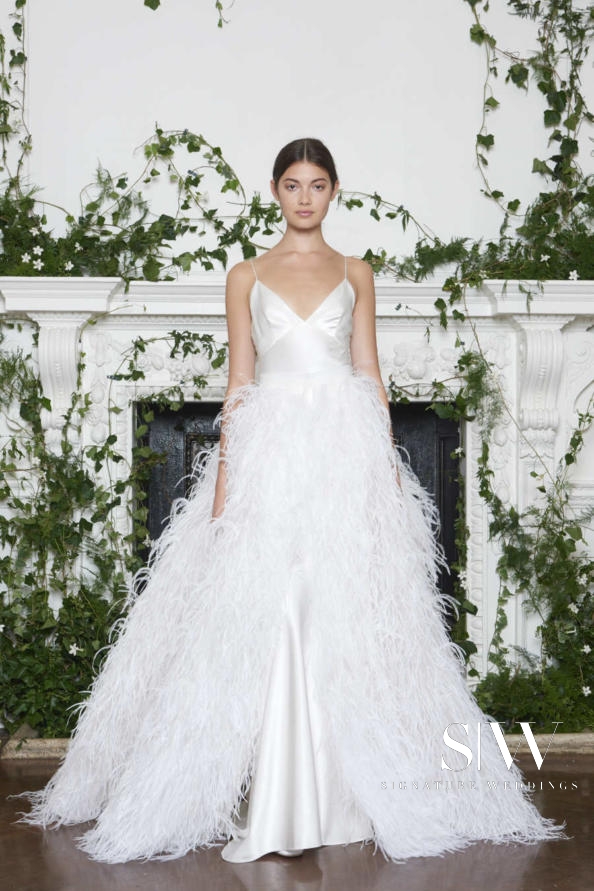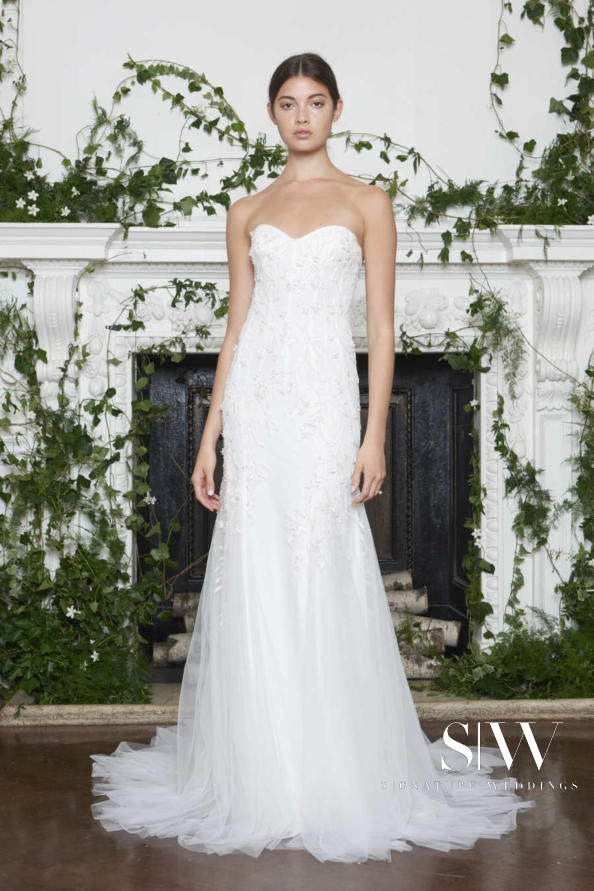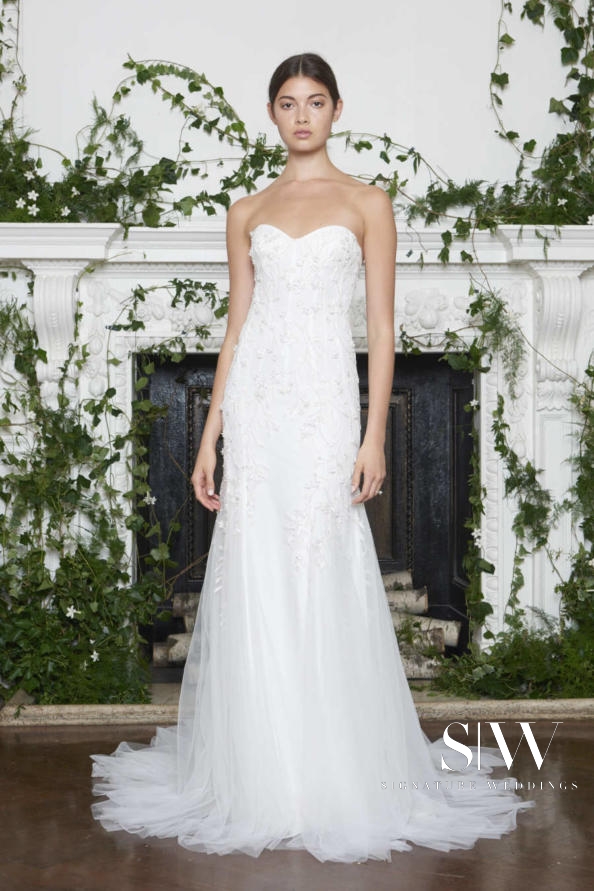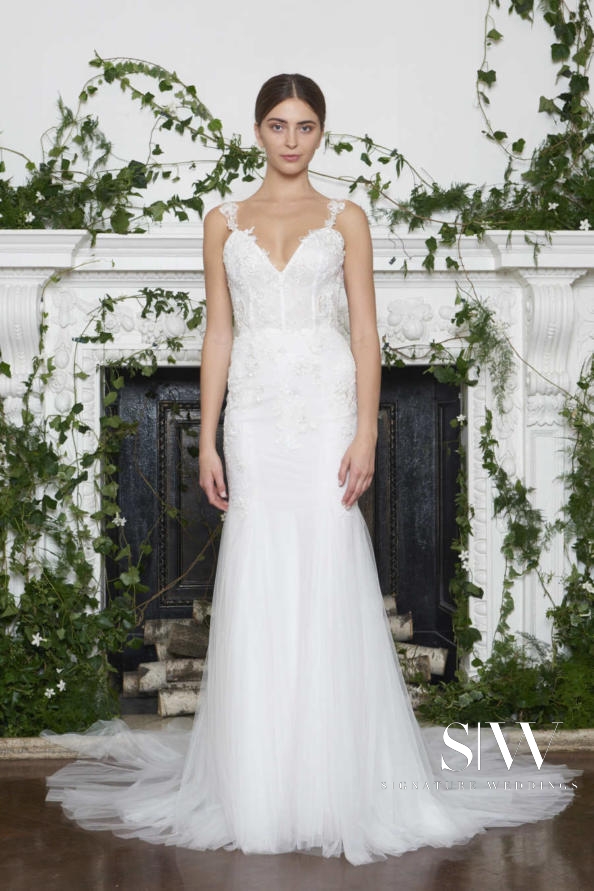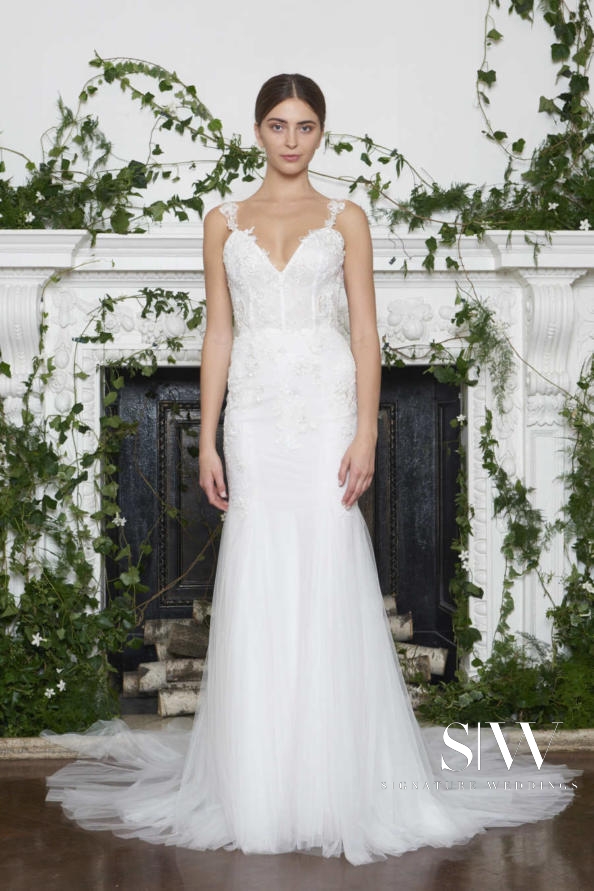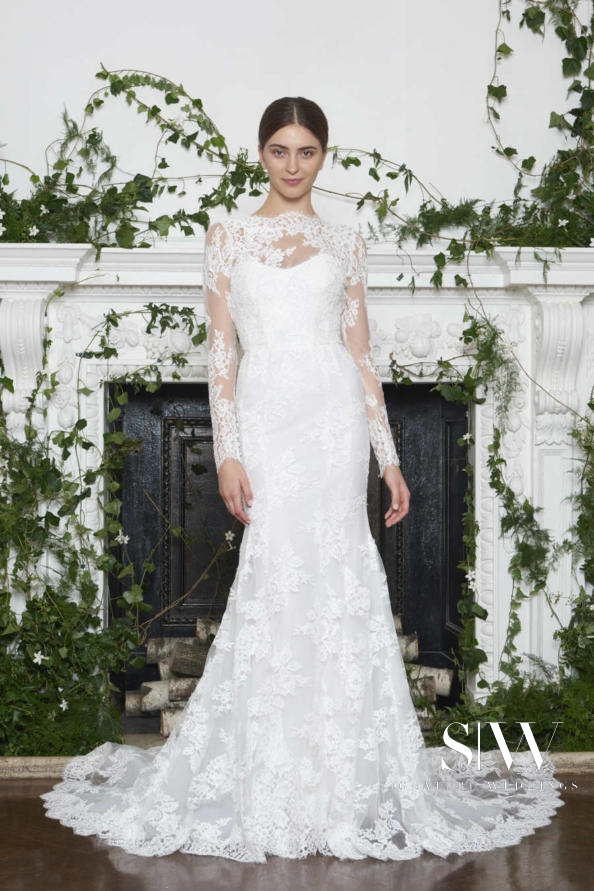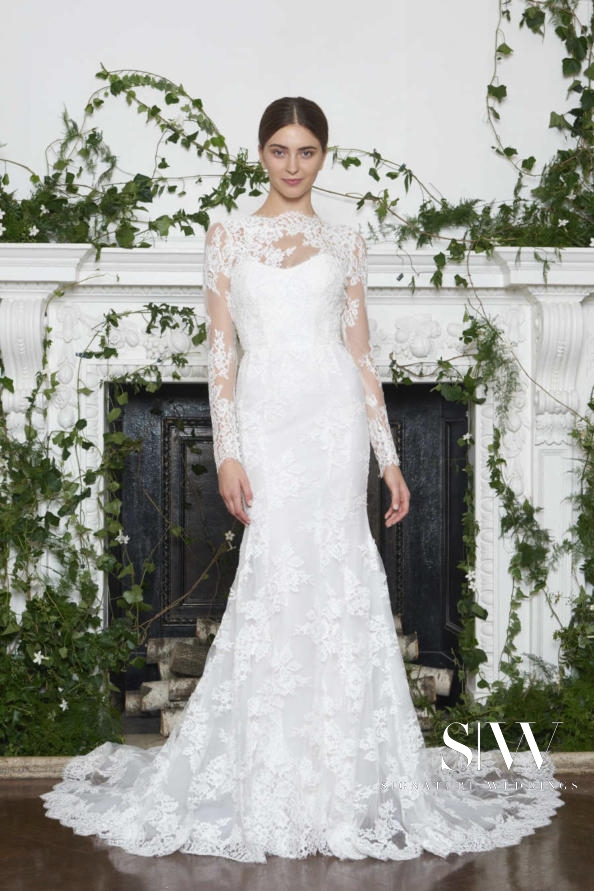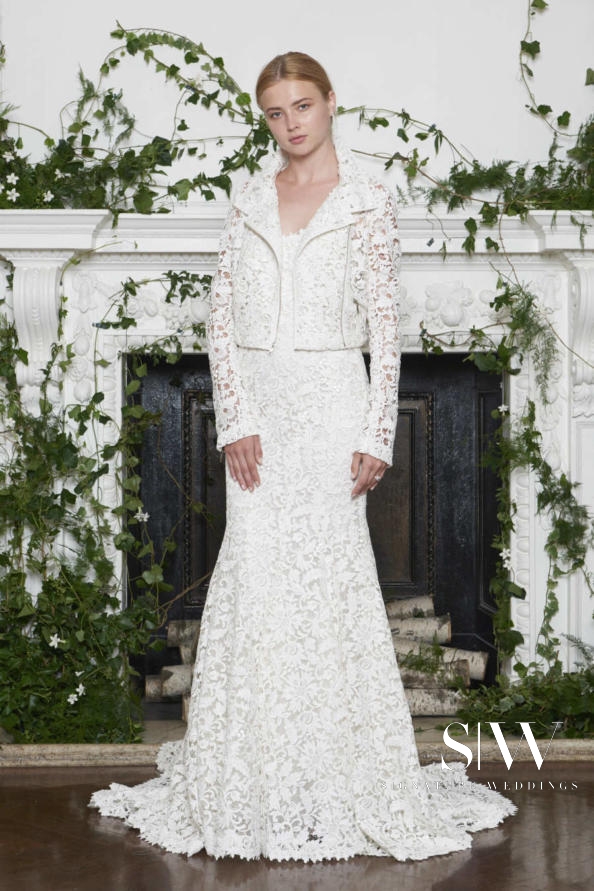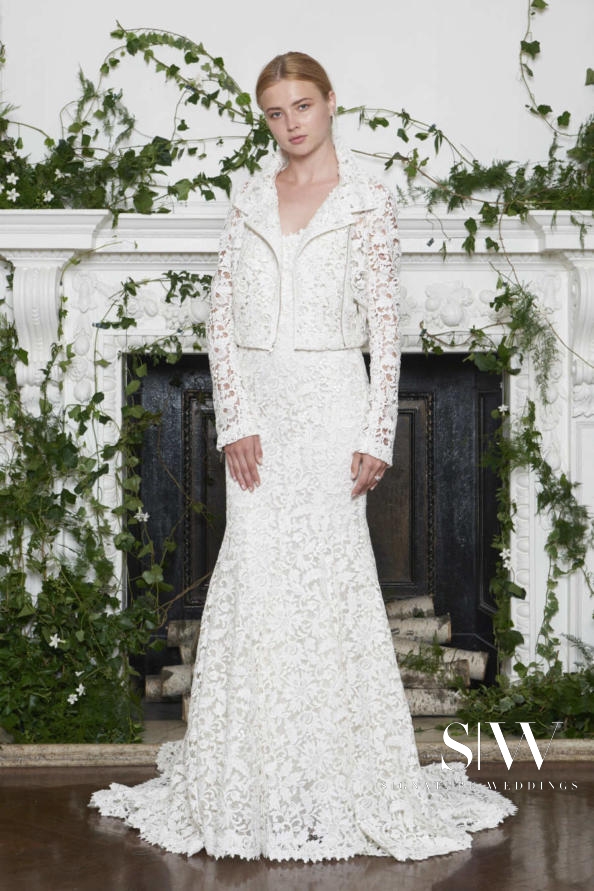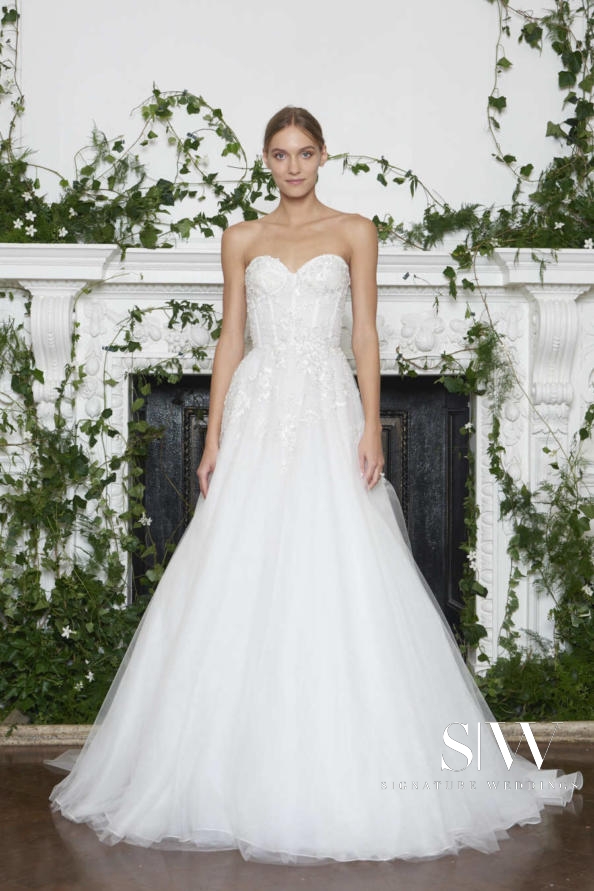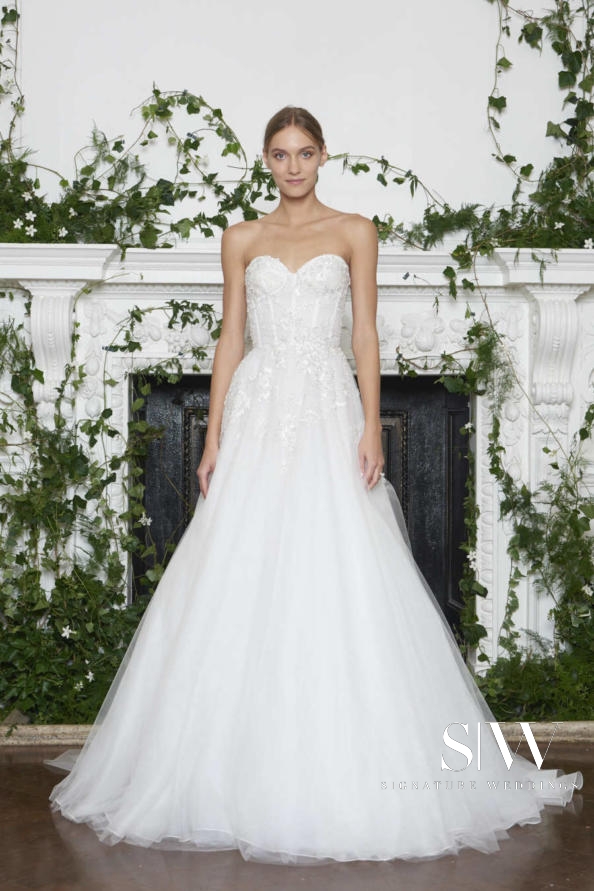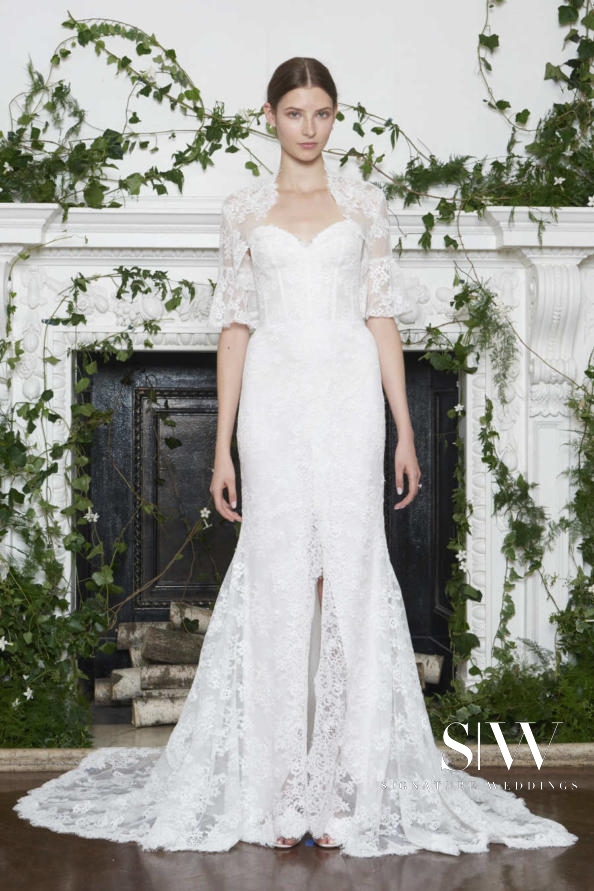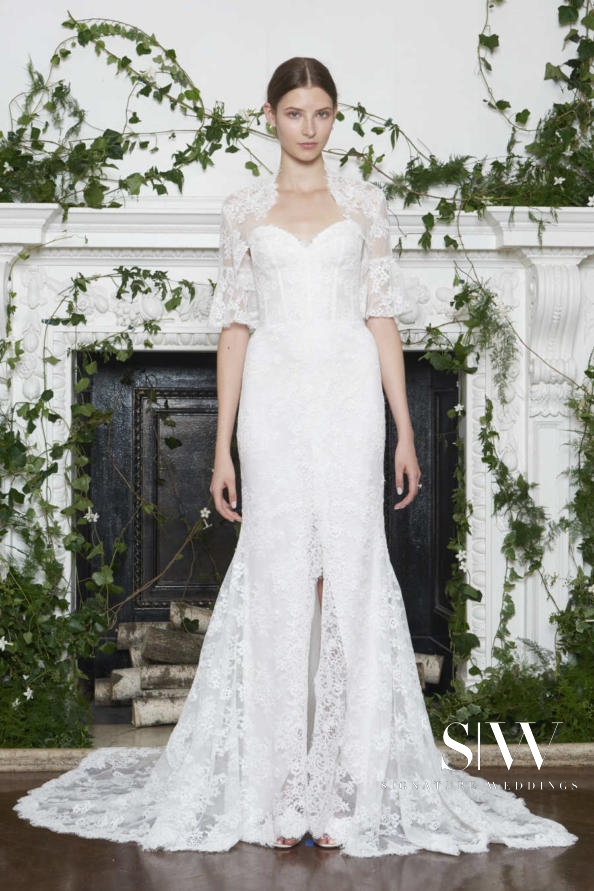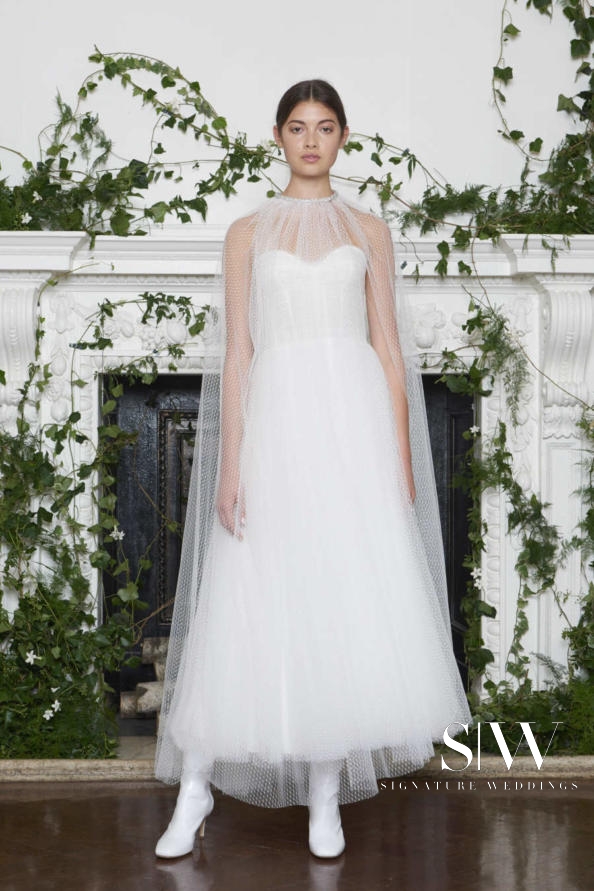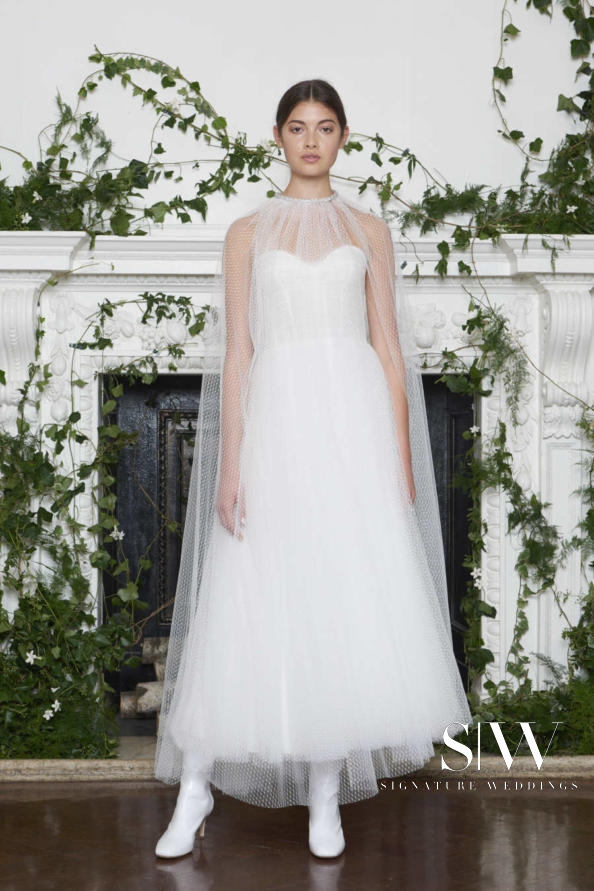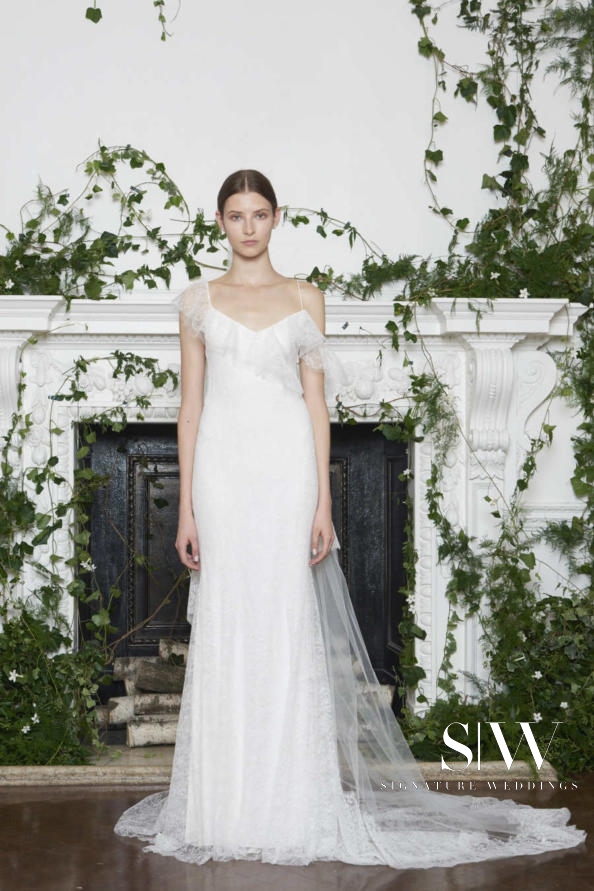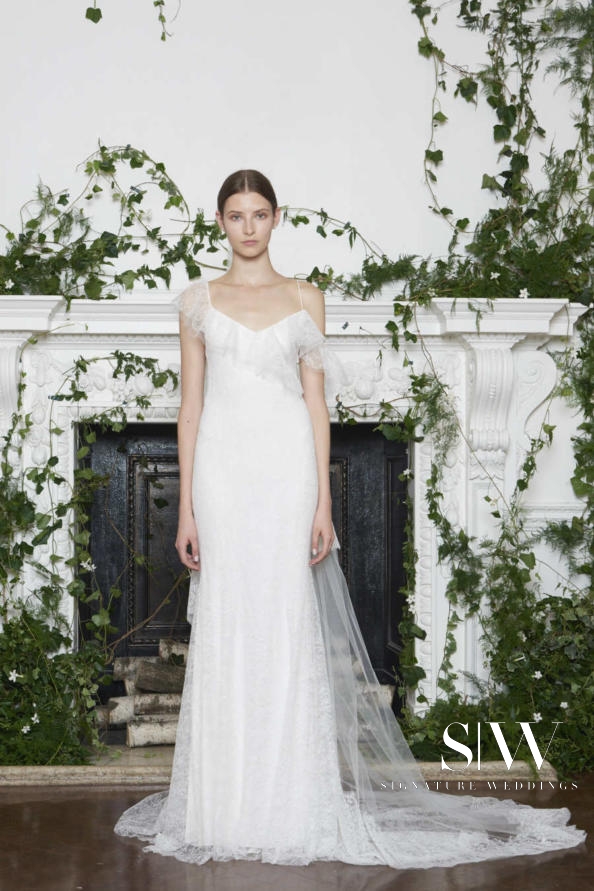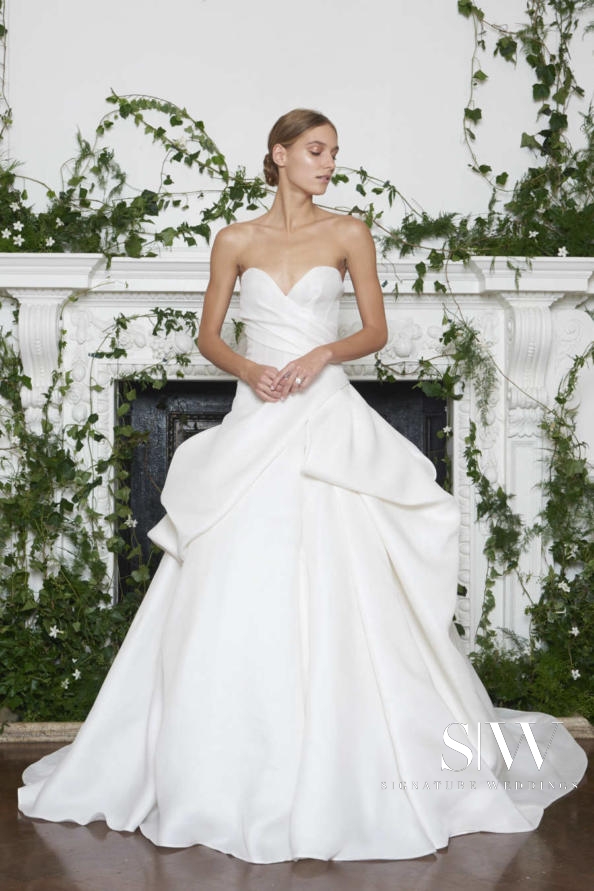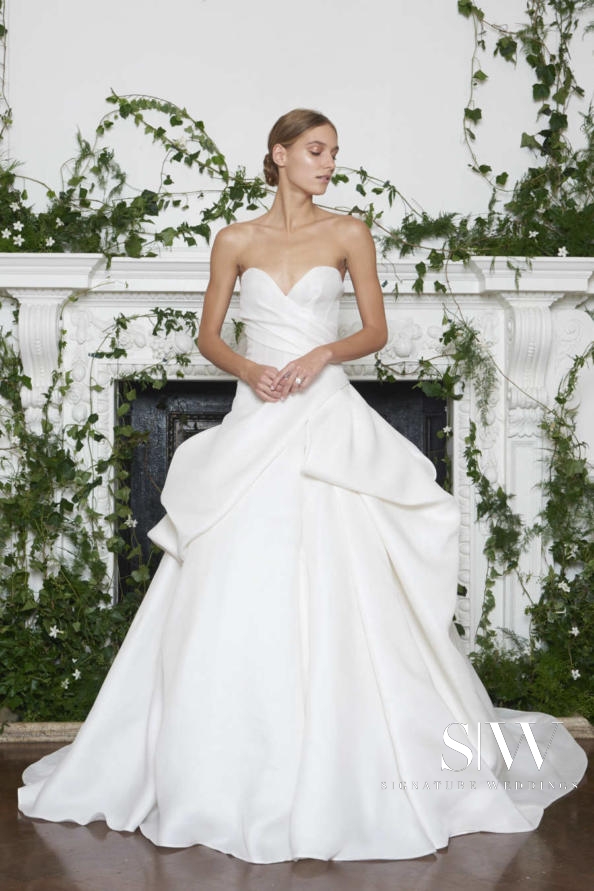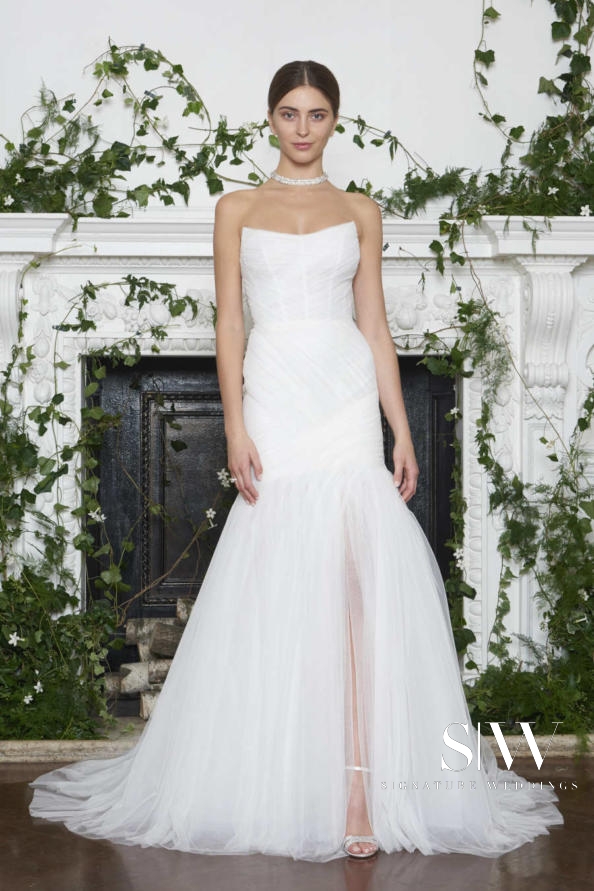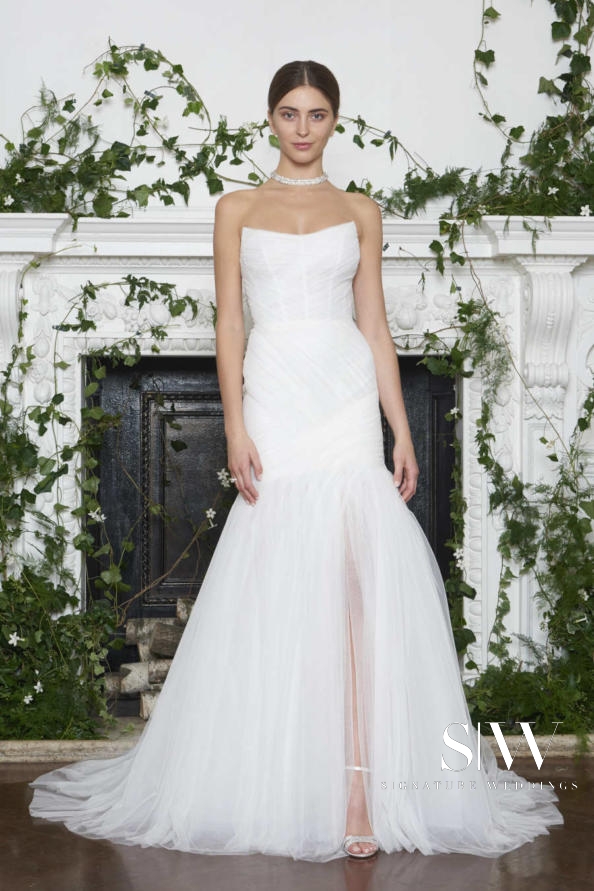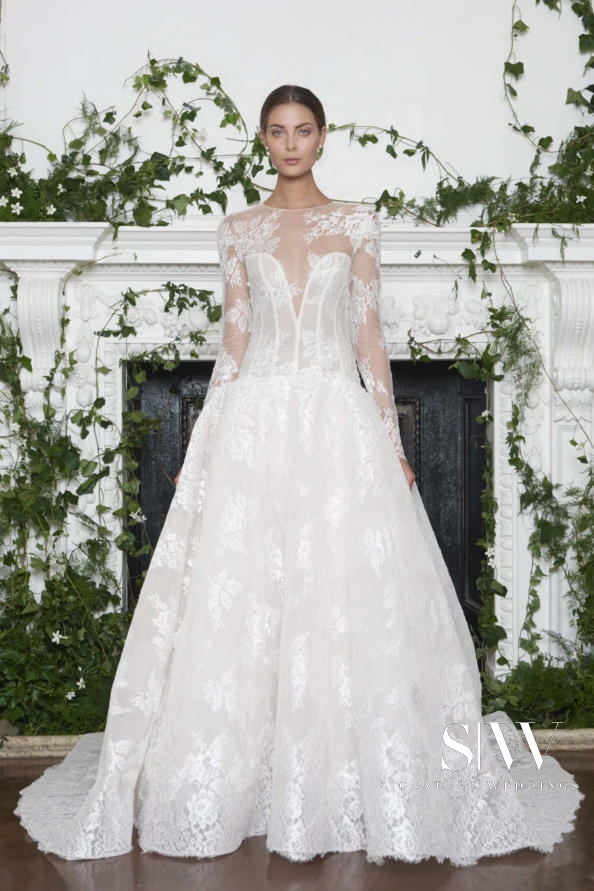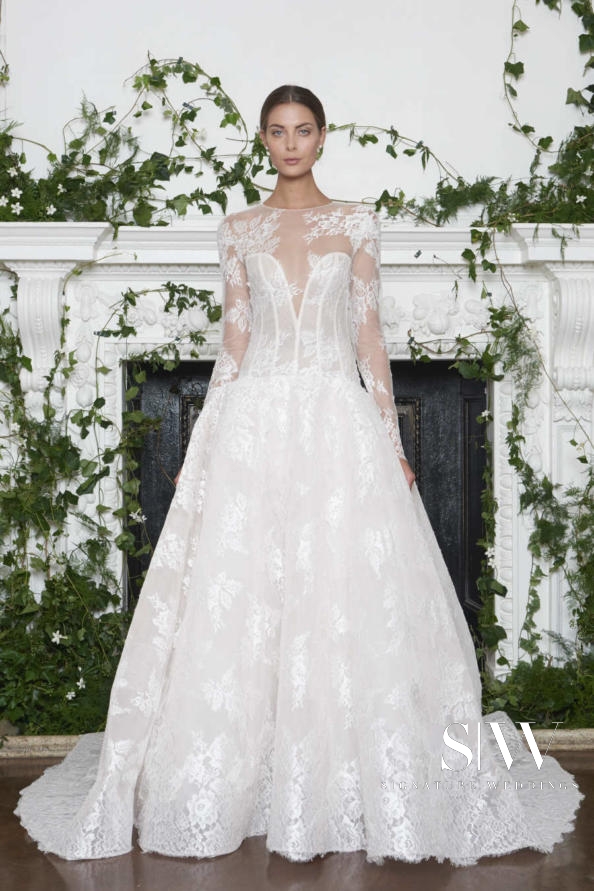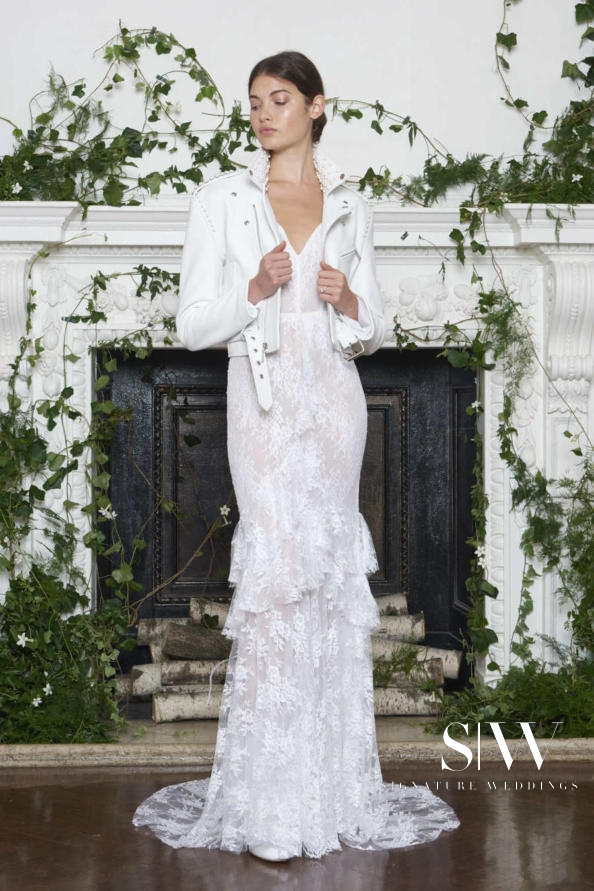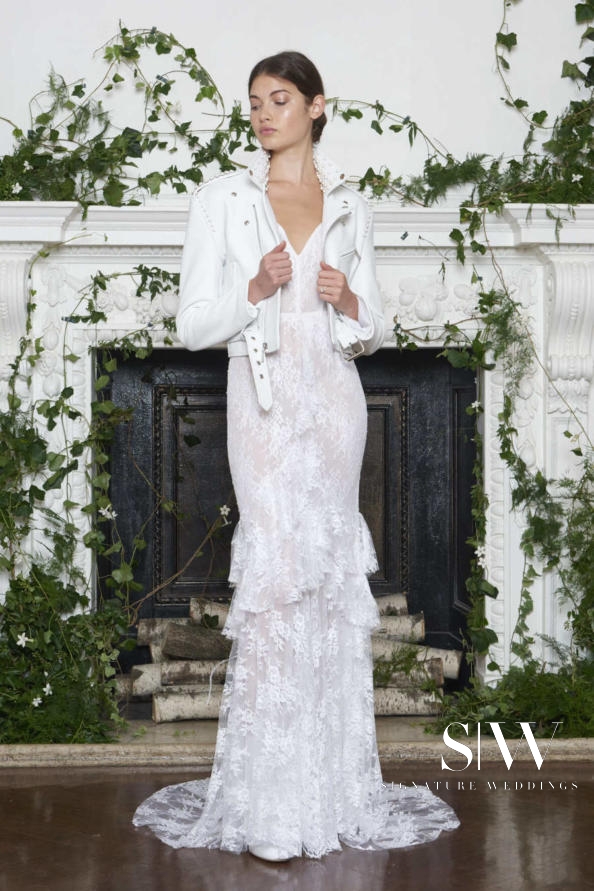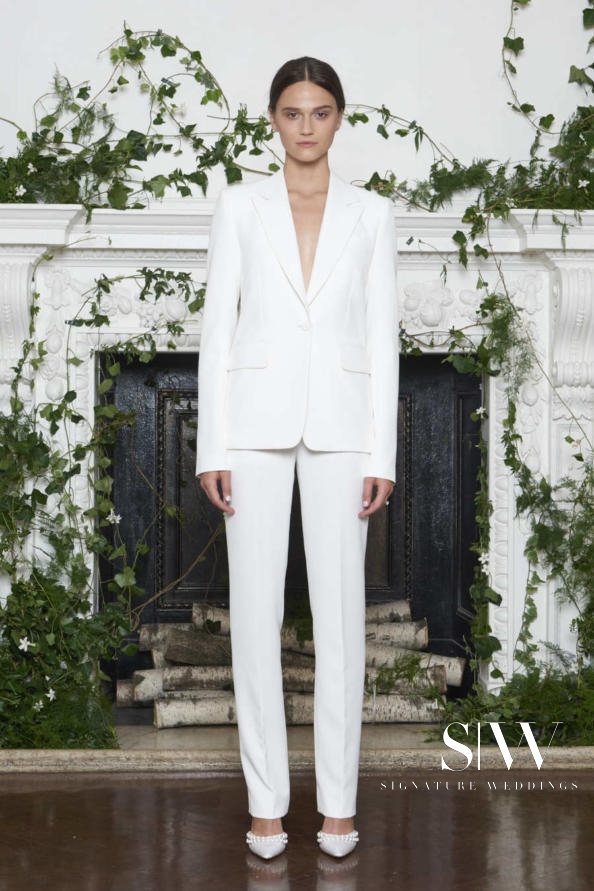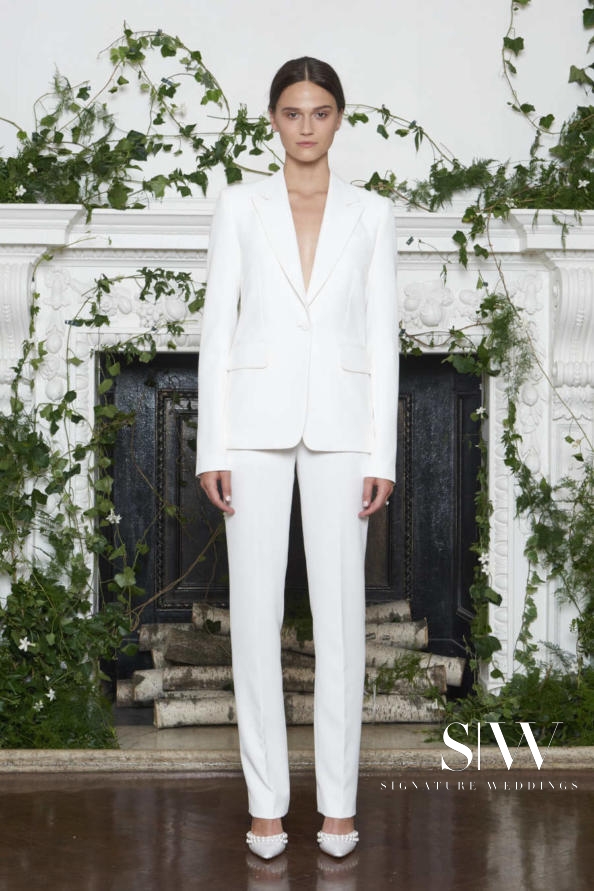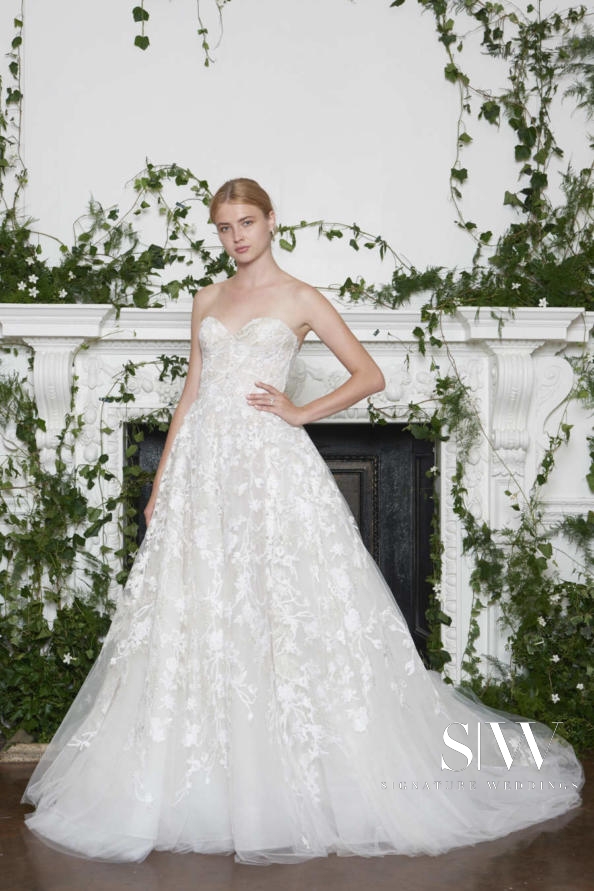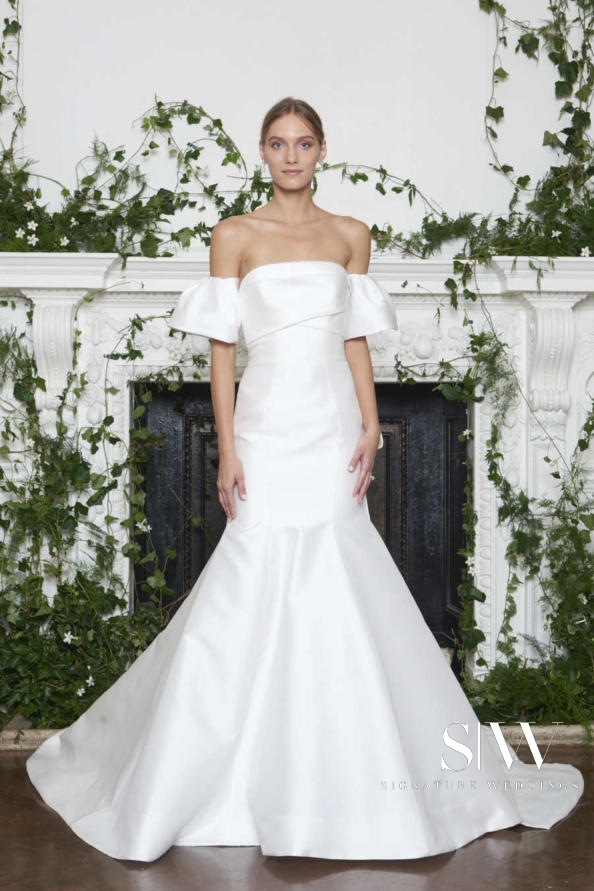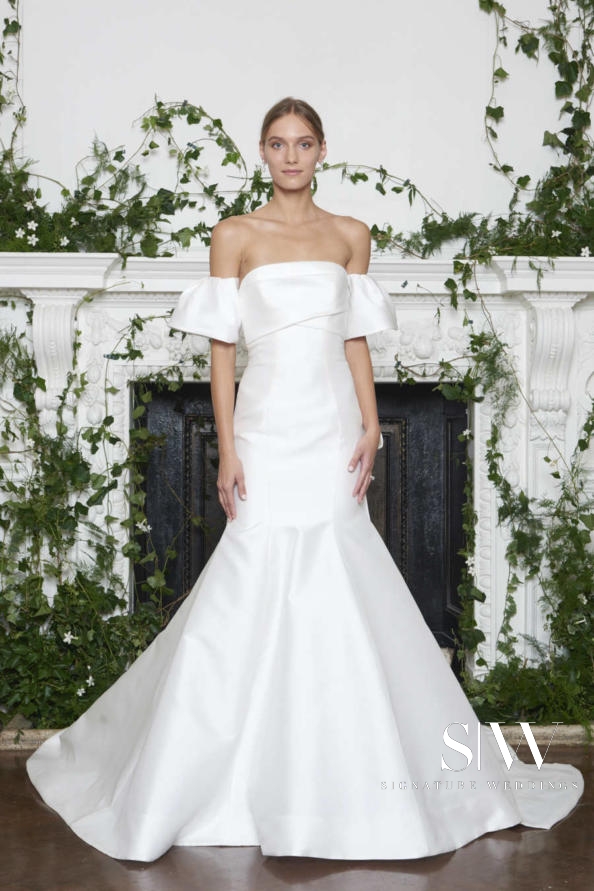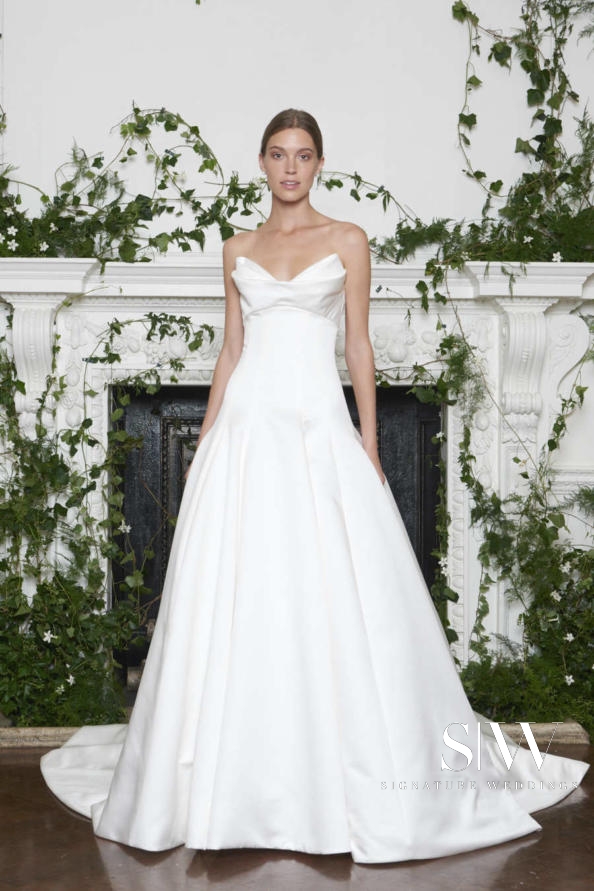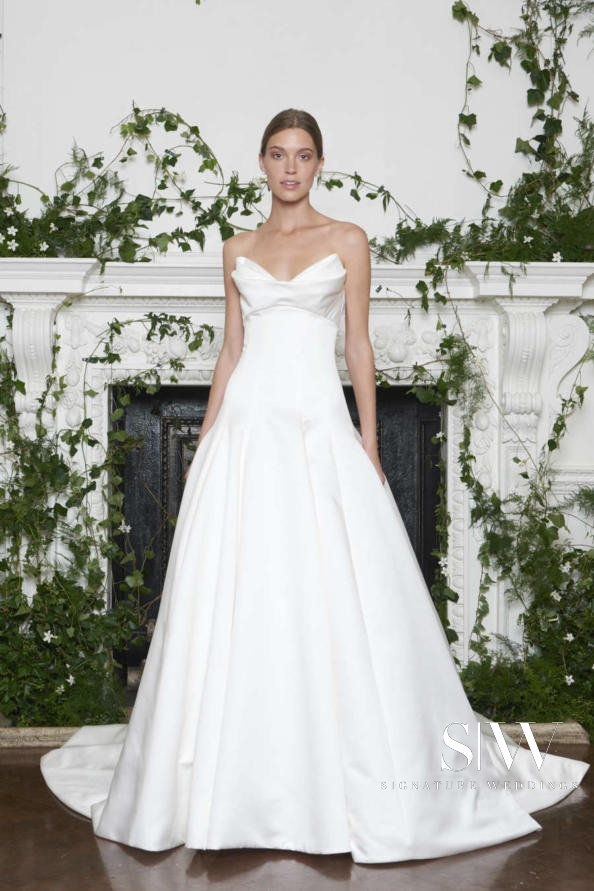 Photography by Greg Kessler Photography.