Inspired from the magnificent and splendour of French grandest Palace of Versailles, reminiscent of the palace in all of it's finery and 17th century flamboyance, perhaps merging with his own larger than life eccentricities and brilliance, Dubai-based couturier and fashion designer Michael Cinco's recent unveiling of his regal Fall 2017 collection aptly named The Impalpable Dream of the Versailles is strikingly phenomenal.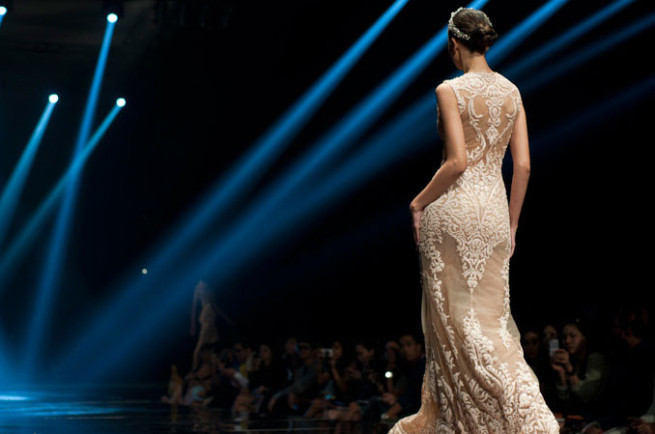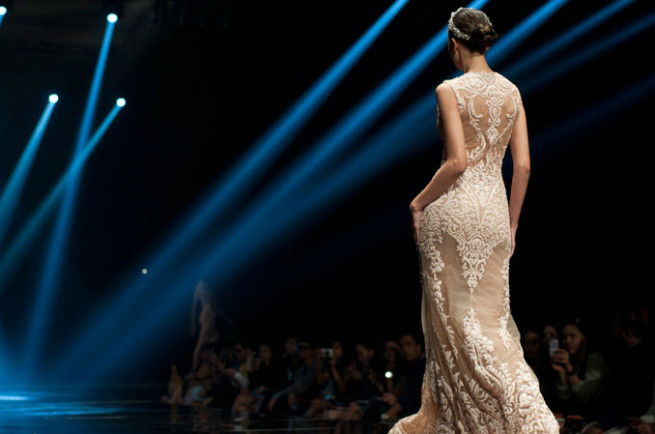 The extraordinarily structured gowns, the Swarovski-infused collection references the sparkling candle lights in the Hall of Mirrors, the baroque paneling, and intricately painted ceilings, as well as the legendary garden through splashes of colours in gold, blue and green, and vivid contrasting details against rich floral embroideries.
Michael Cinco show held at the Dubai Design District on March 23, 2017 in Dubai, United Arab Emirates.
Drenched in crystal embroideries, silhouettes were varied and included voluminous ballroom skirts that had been tightly gathered at the hip or waist to create voluminous ruffles, body-conscious gowns whose embellishments were strategically positioned to enhanced curves.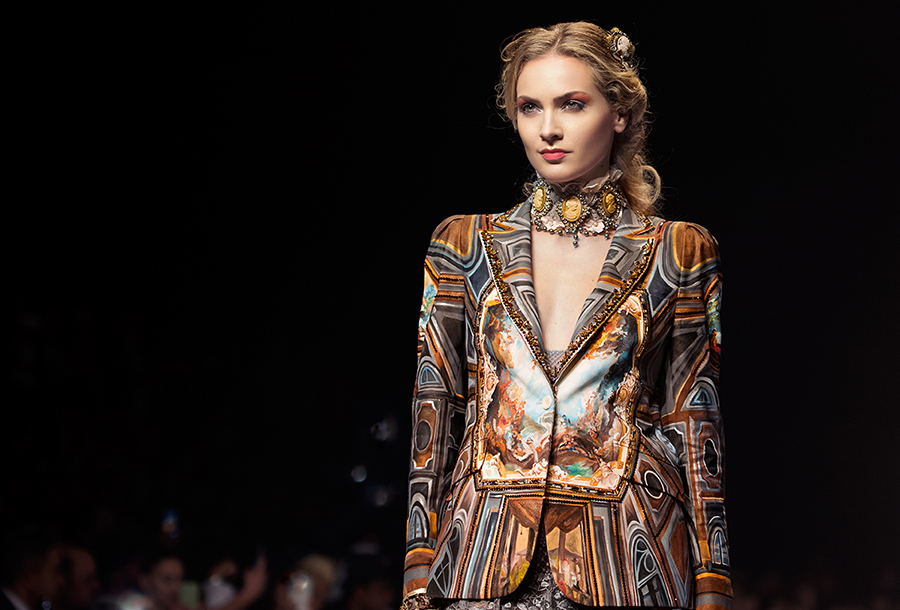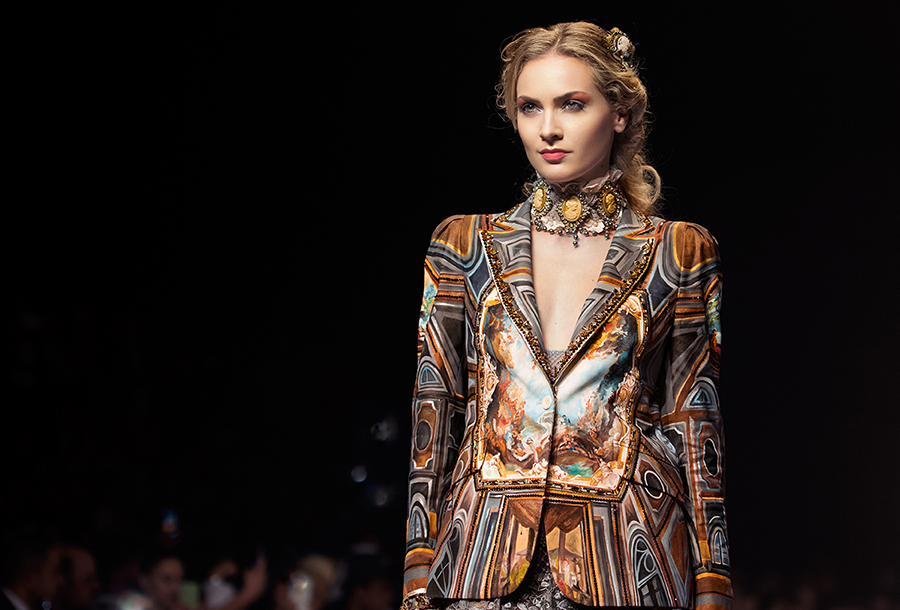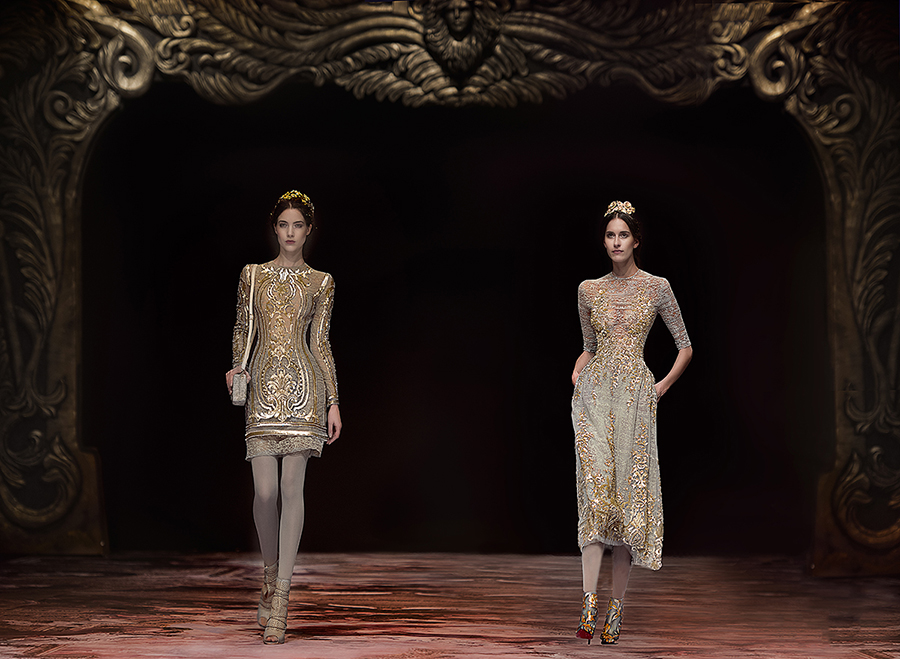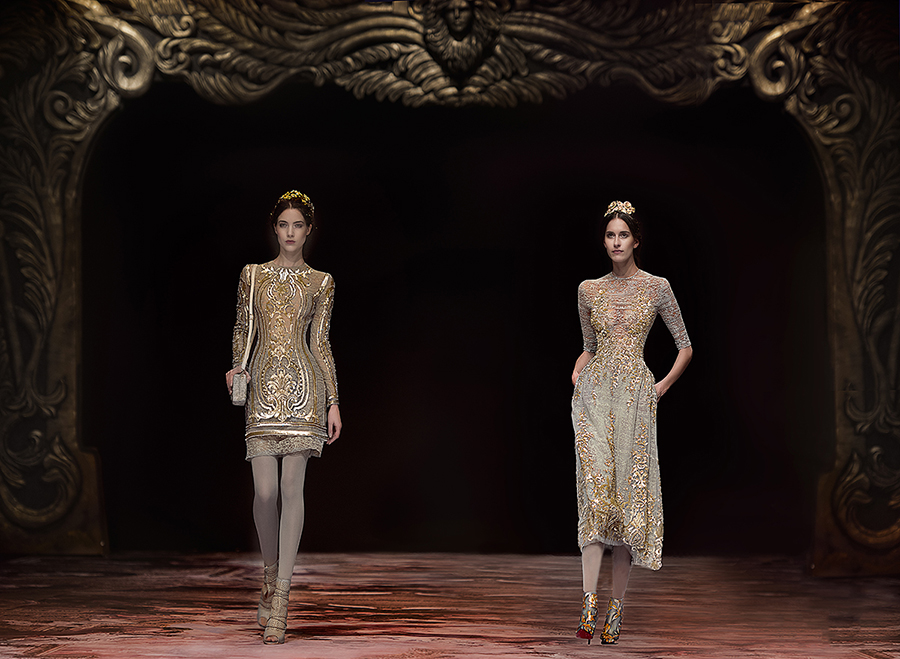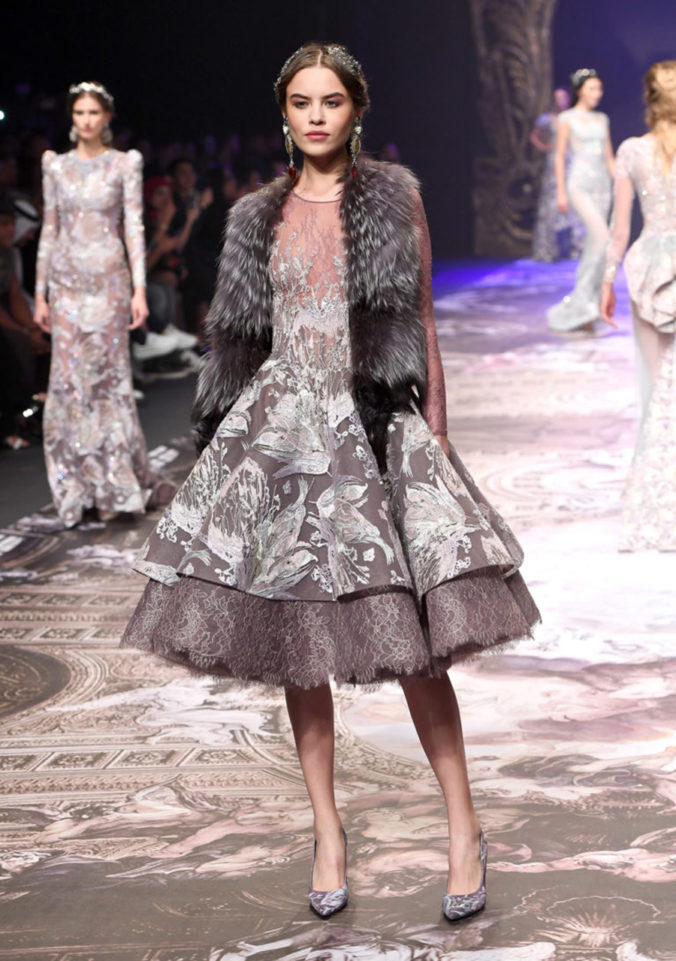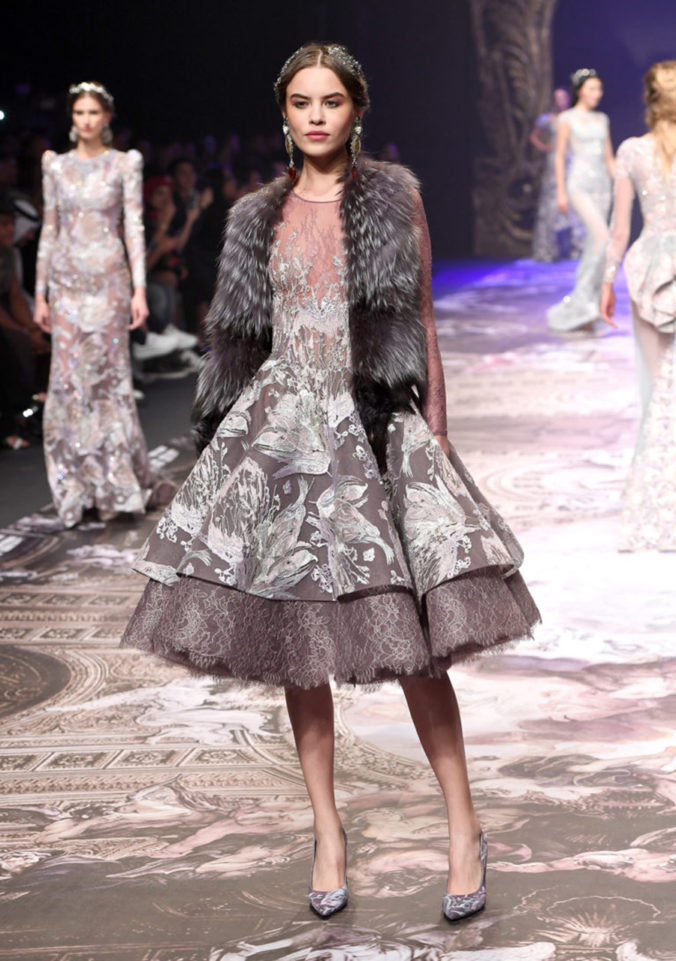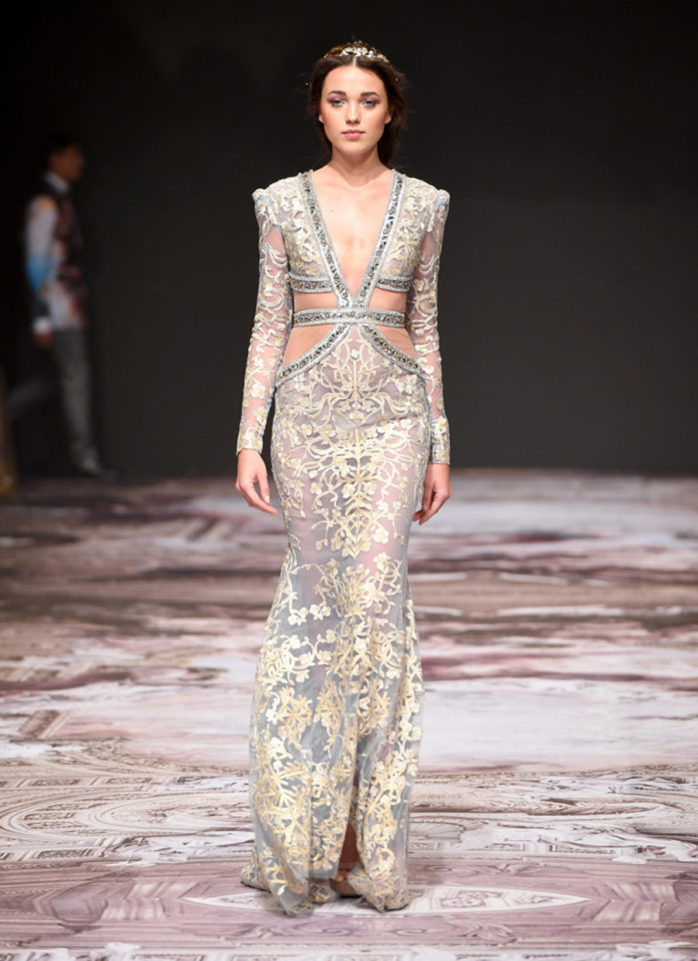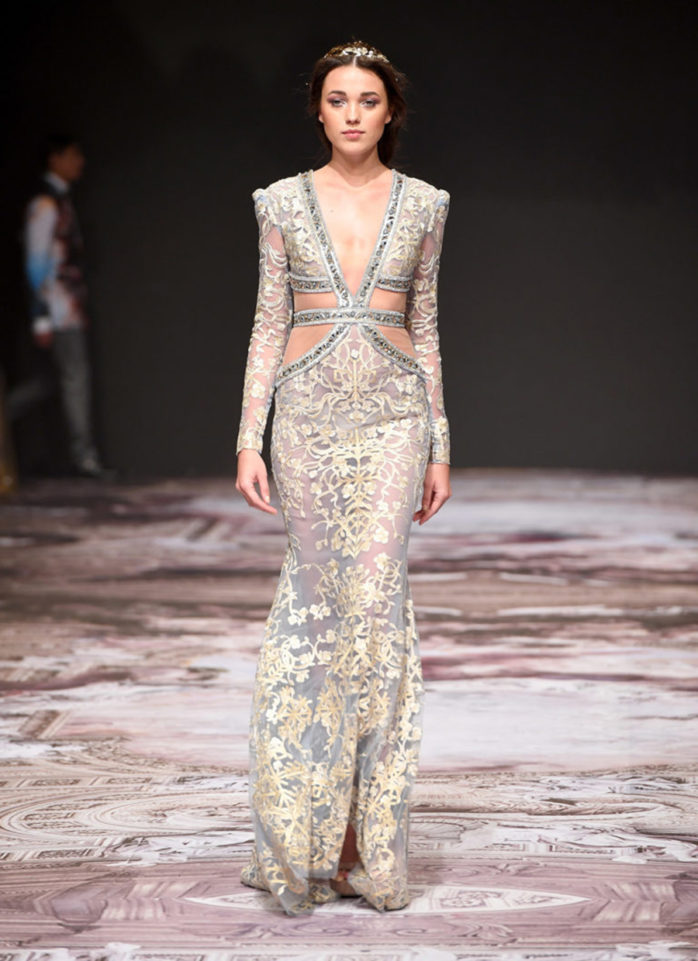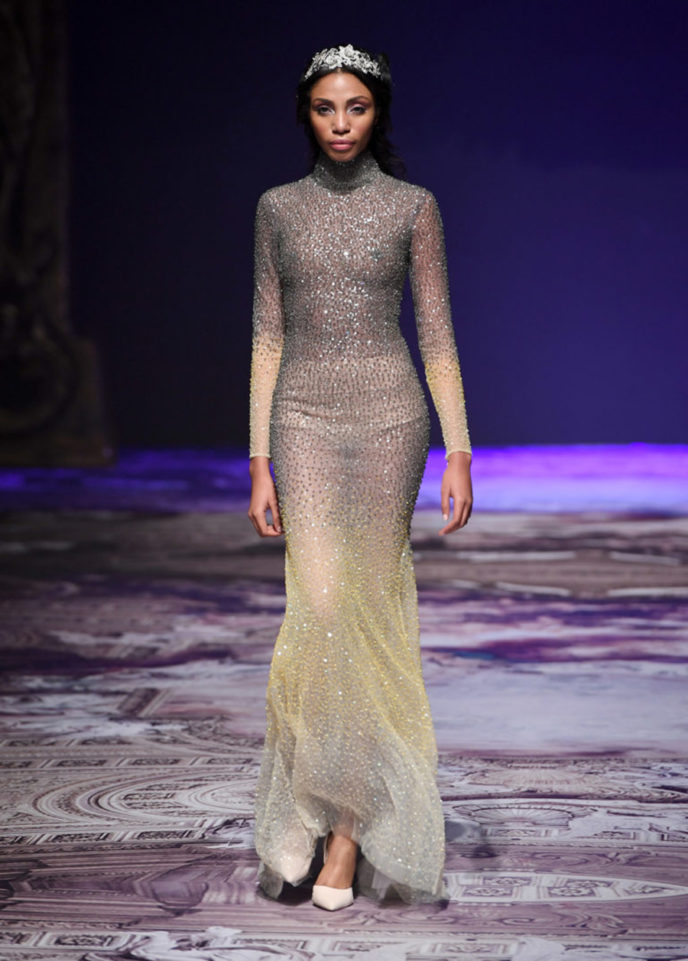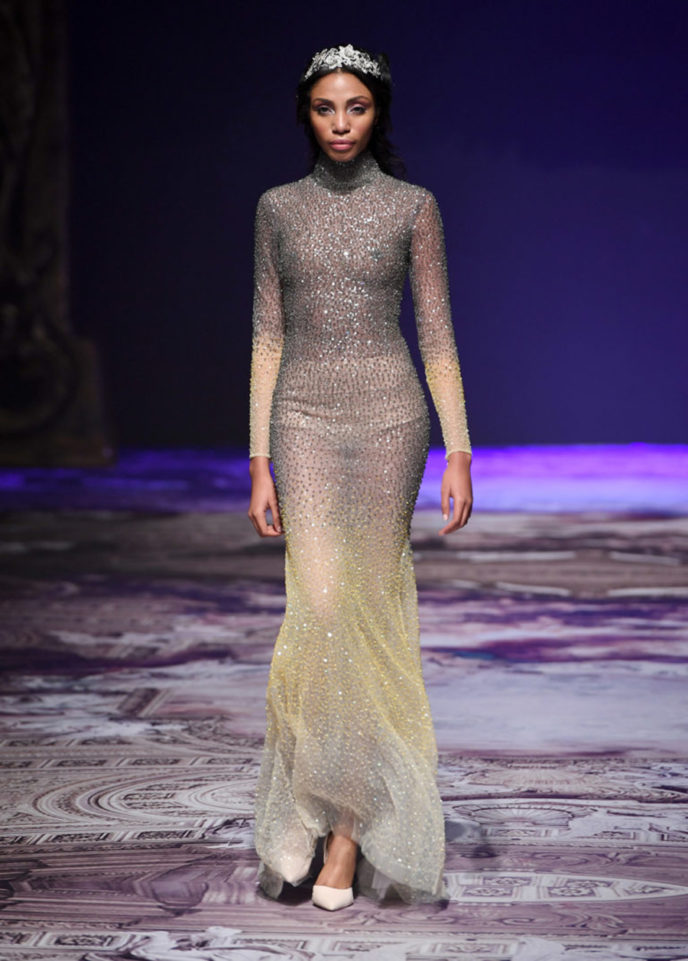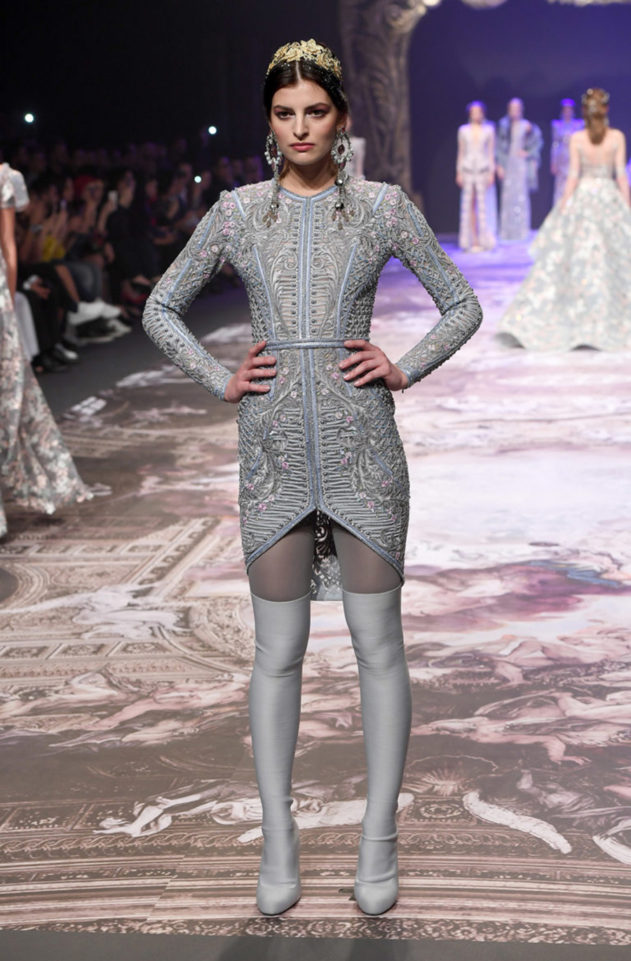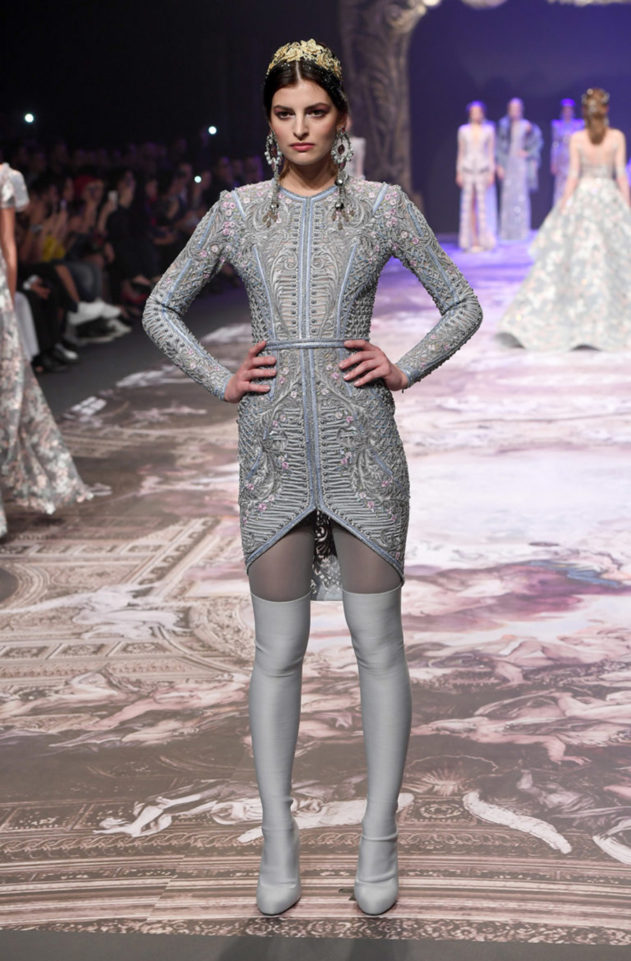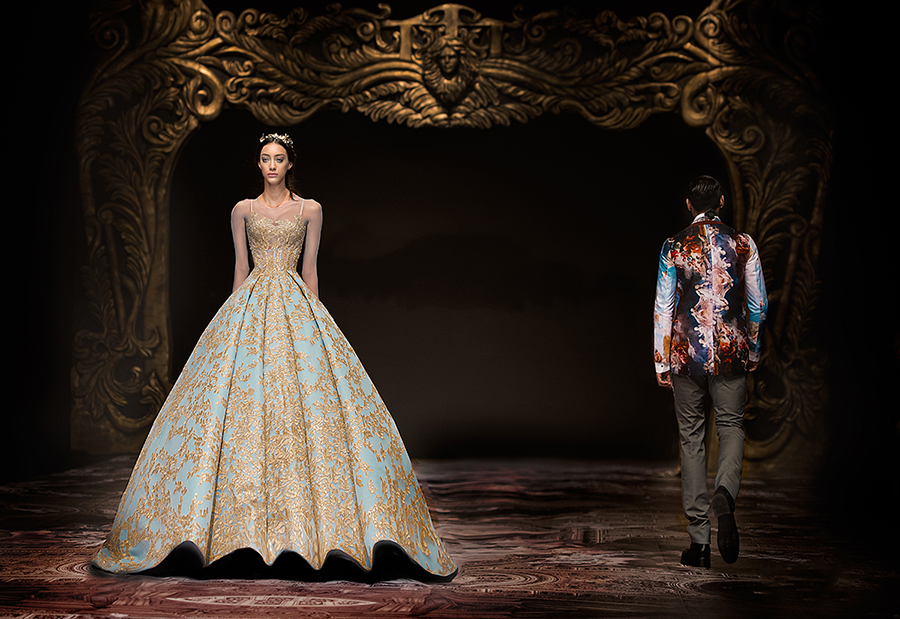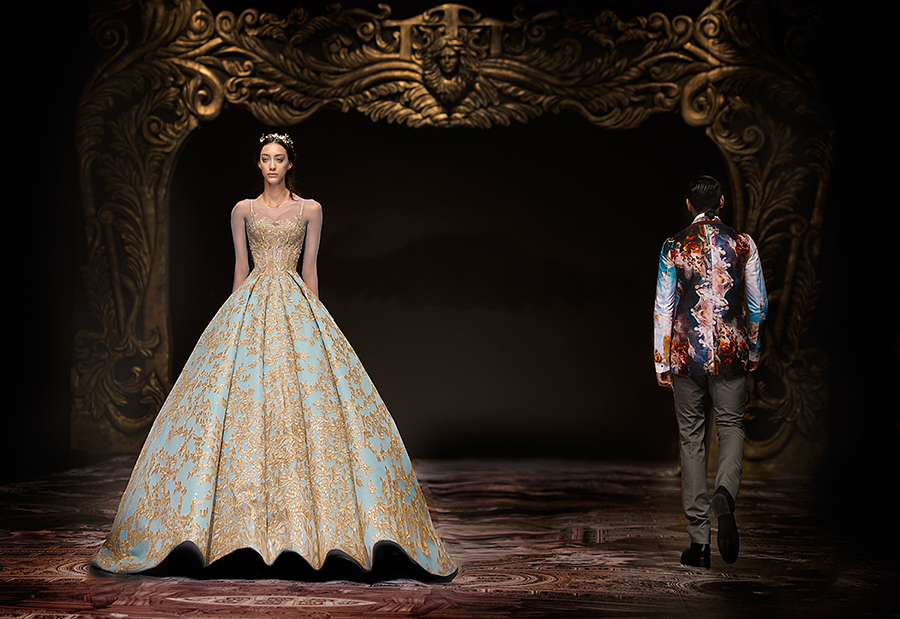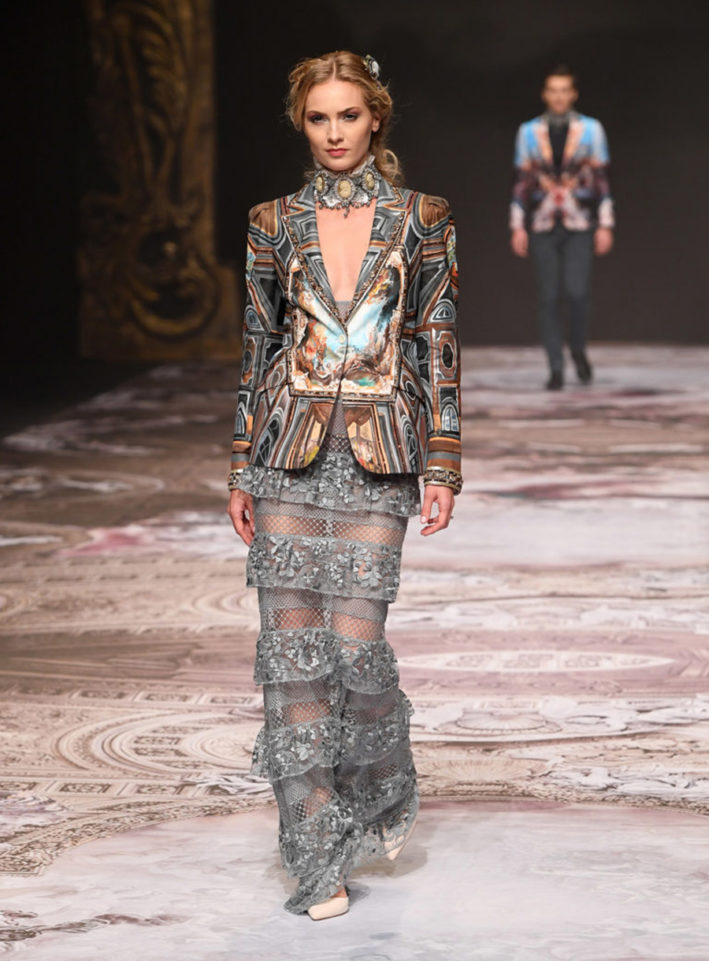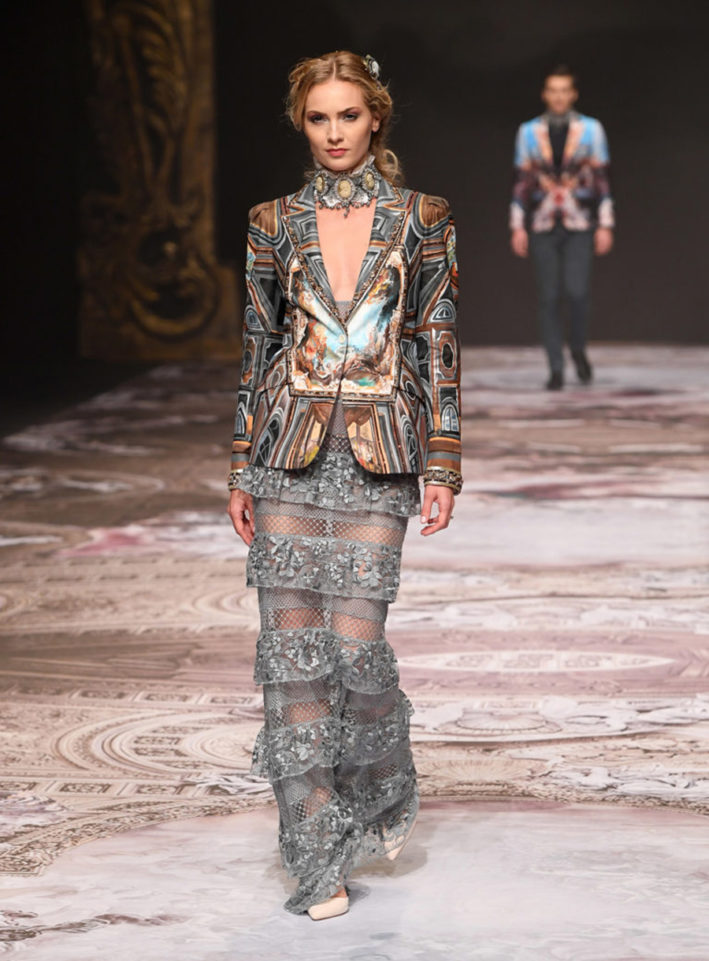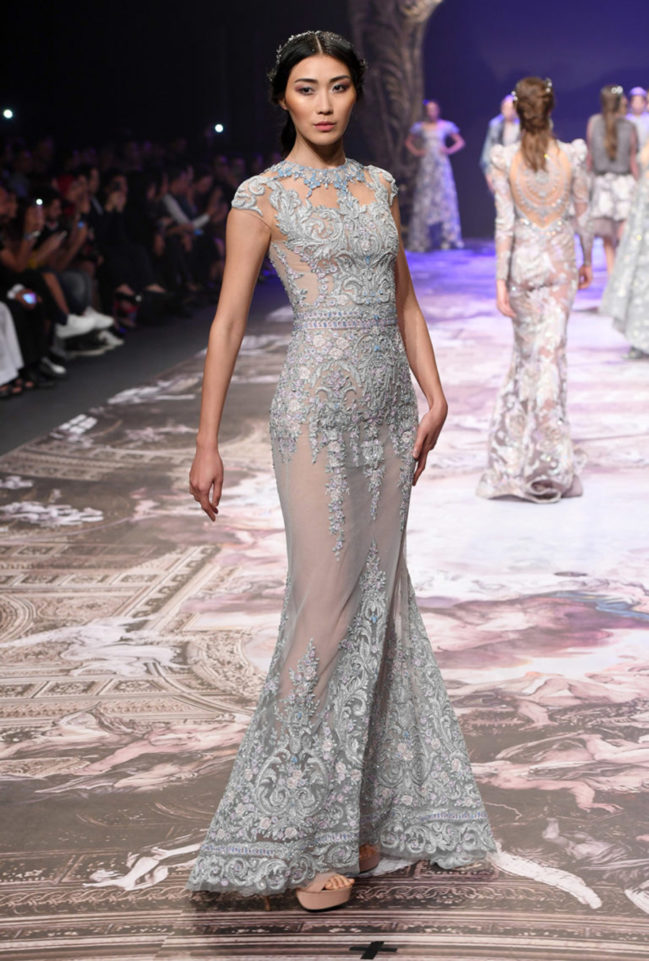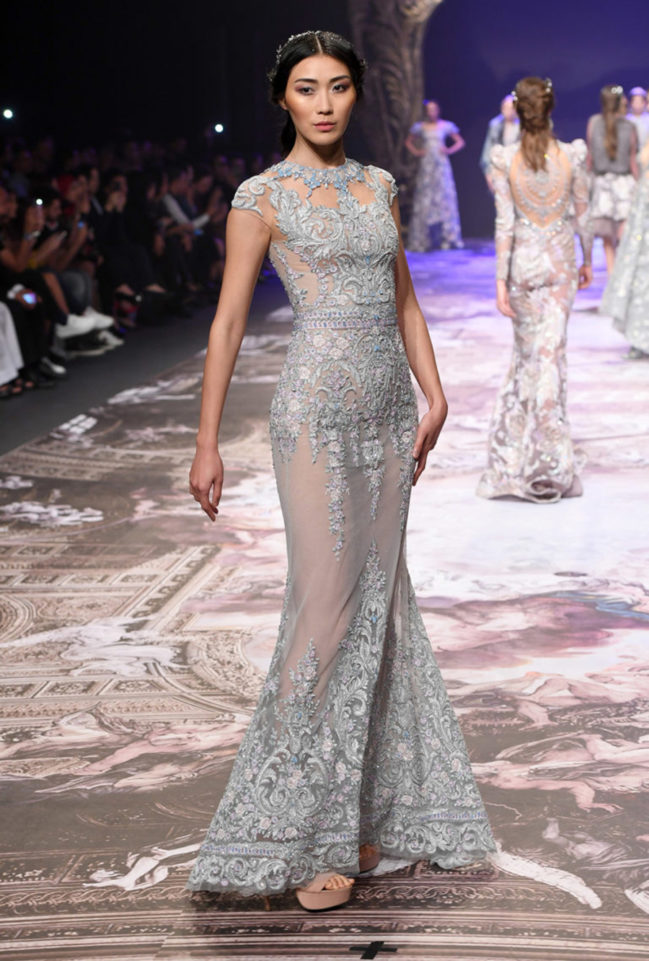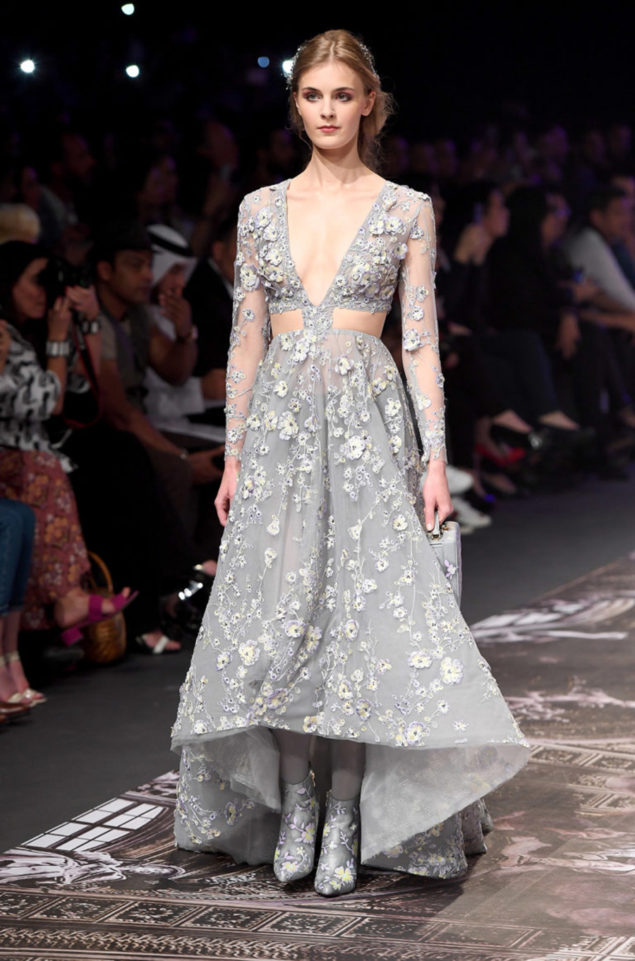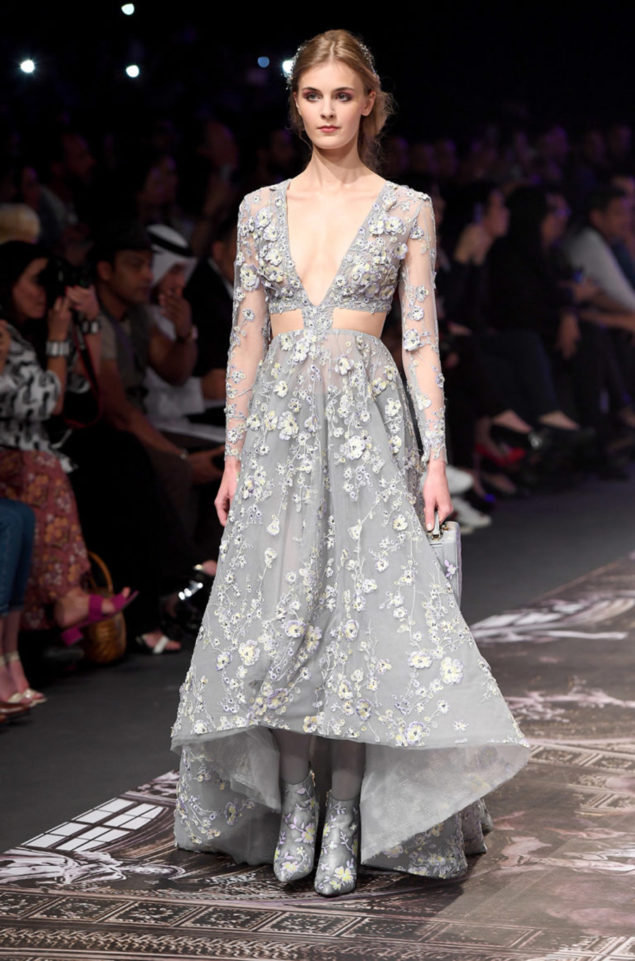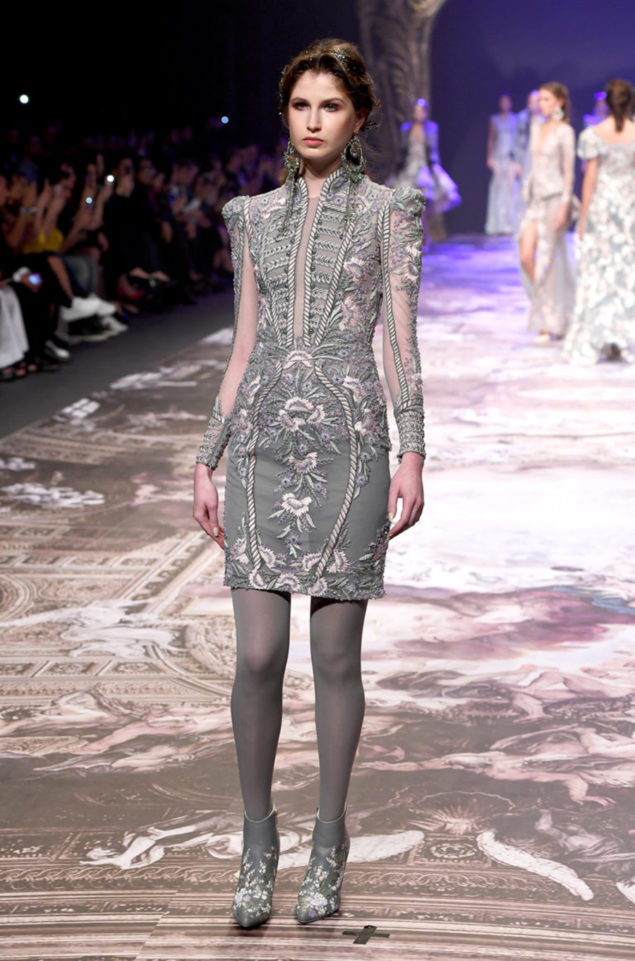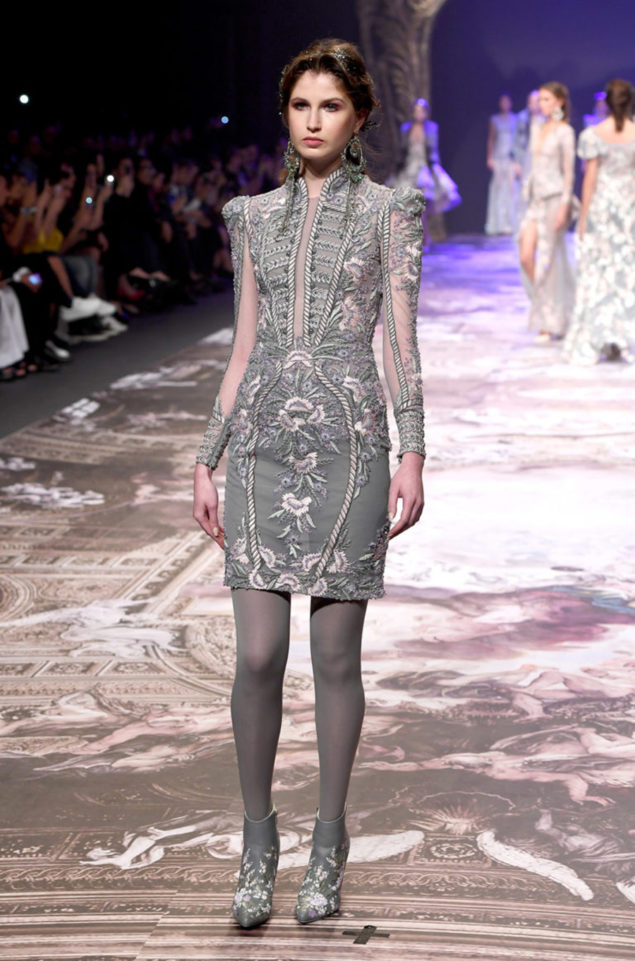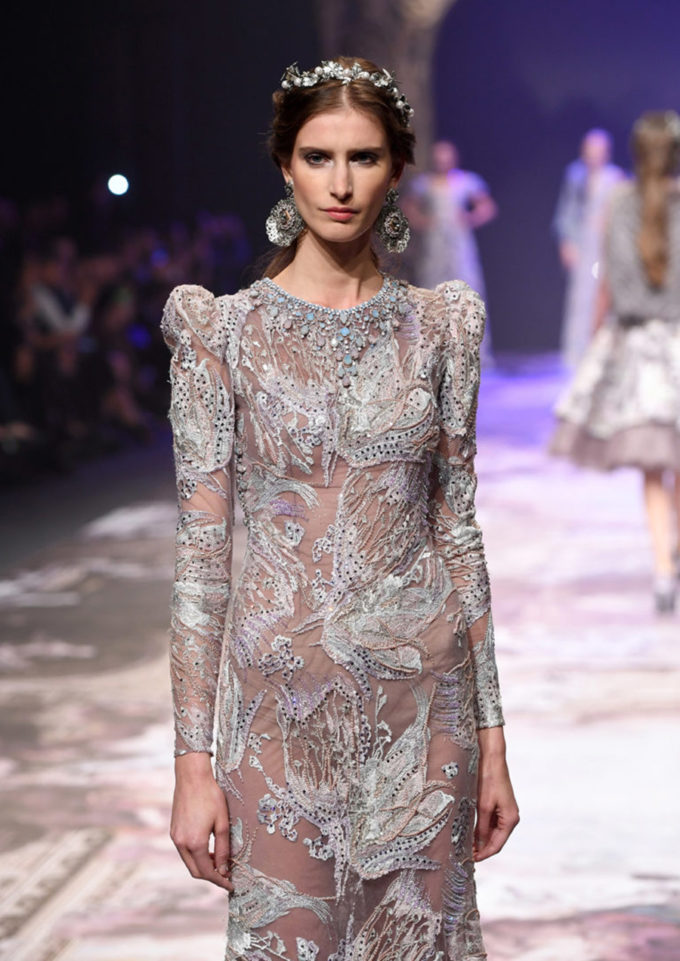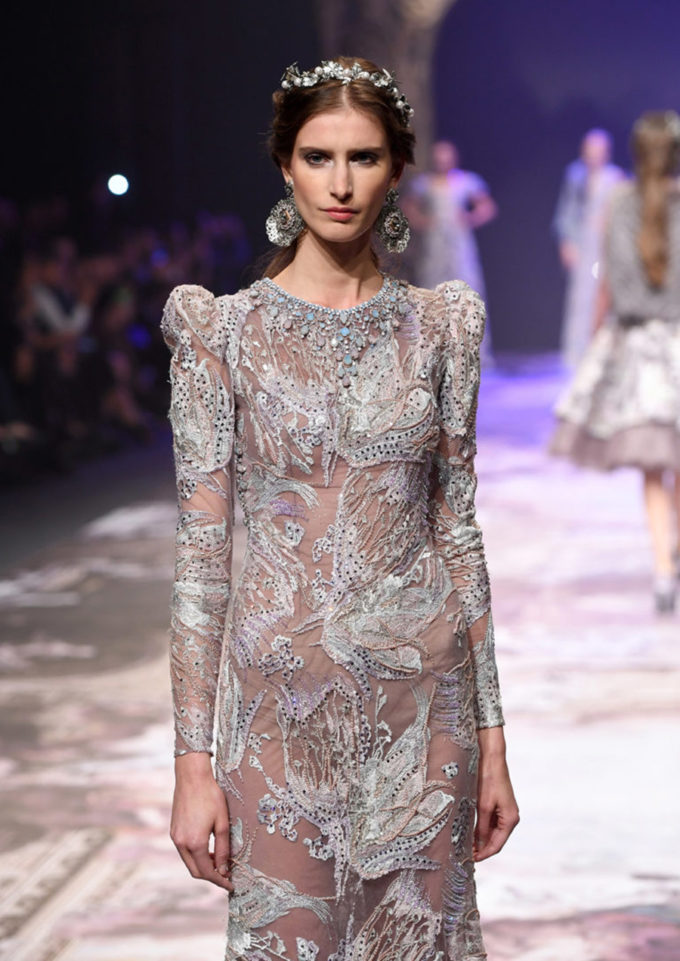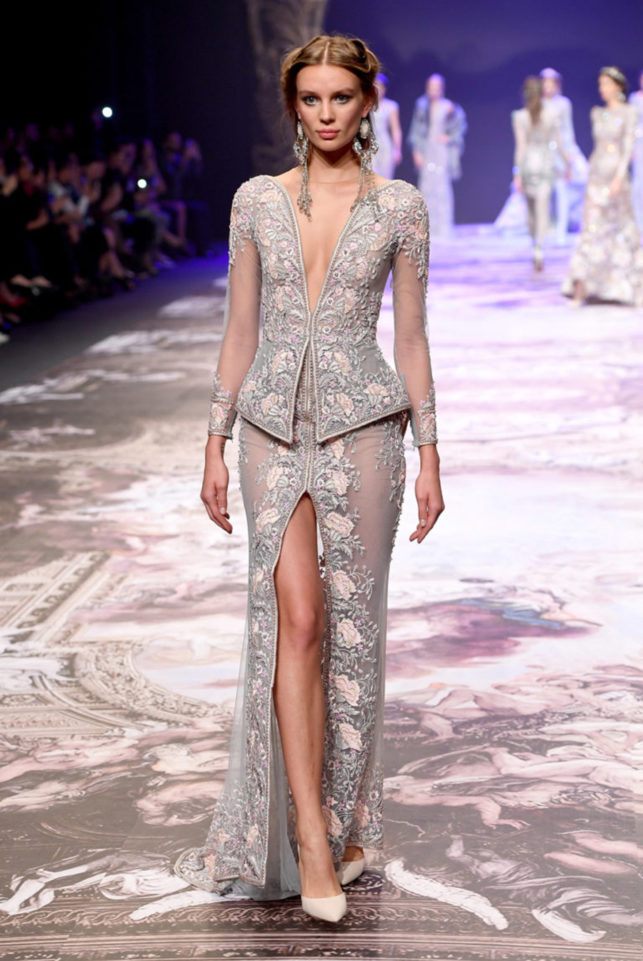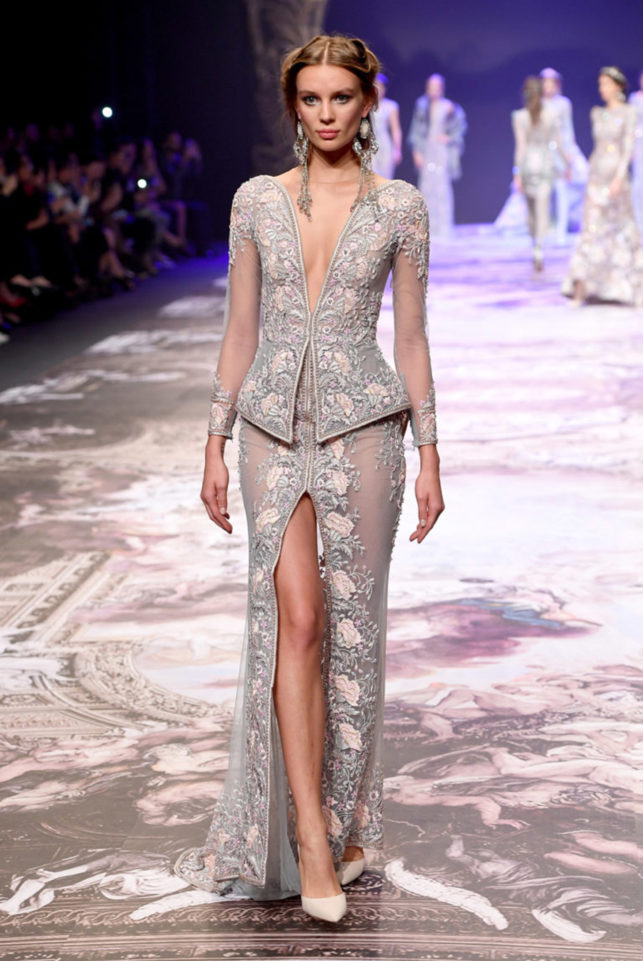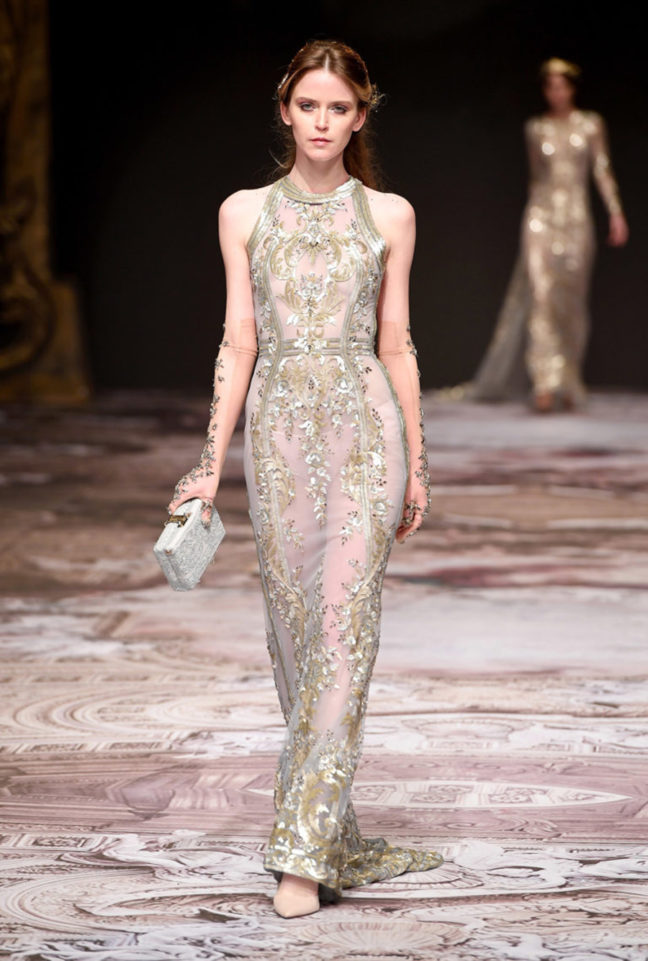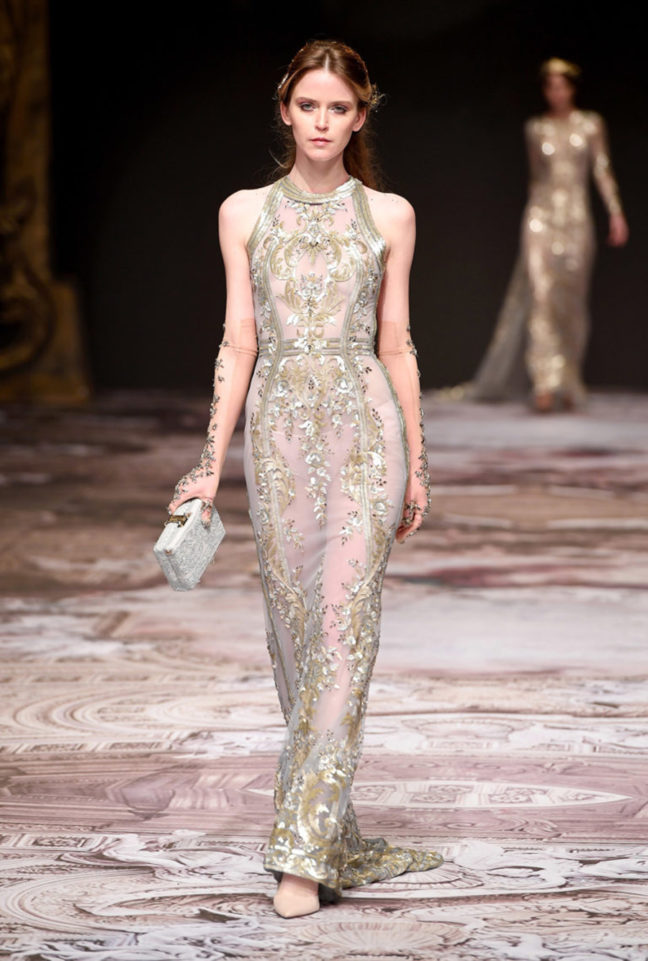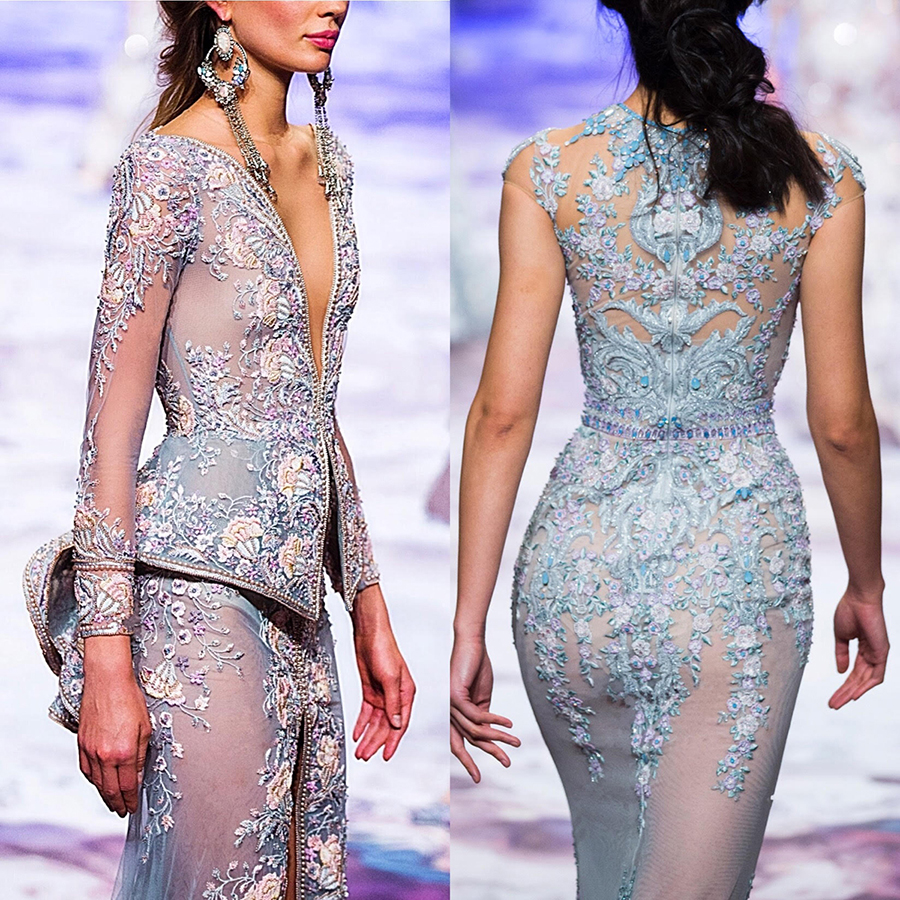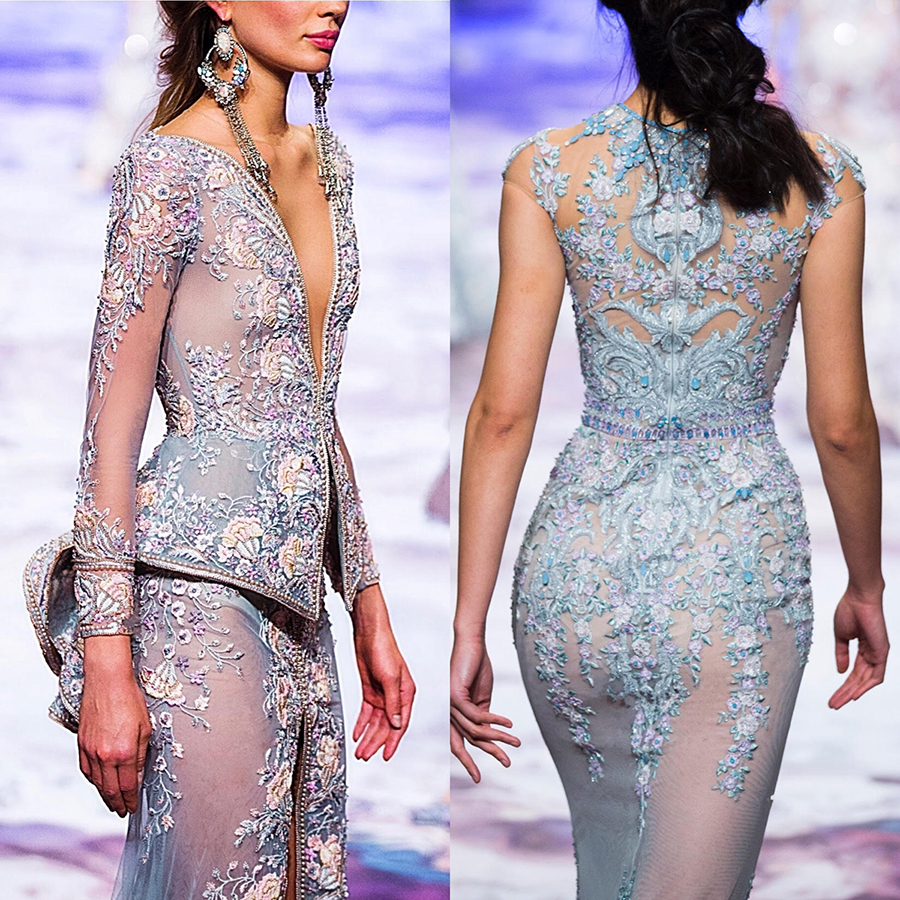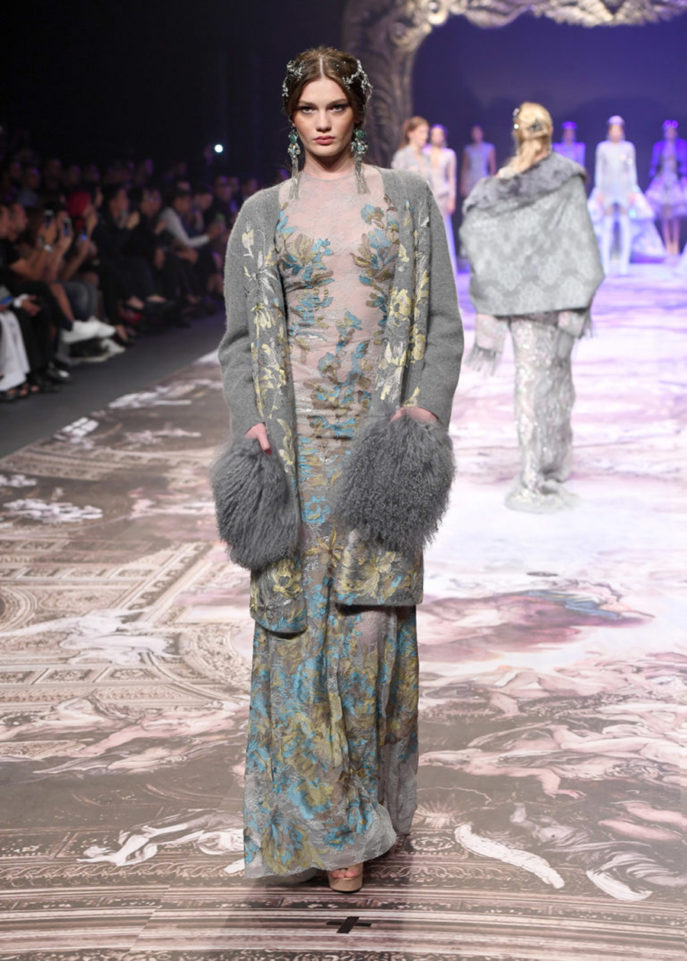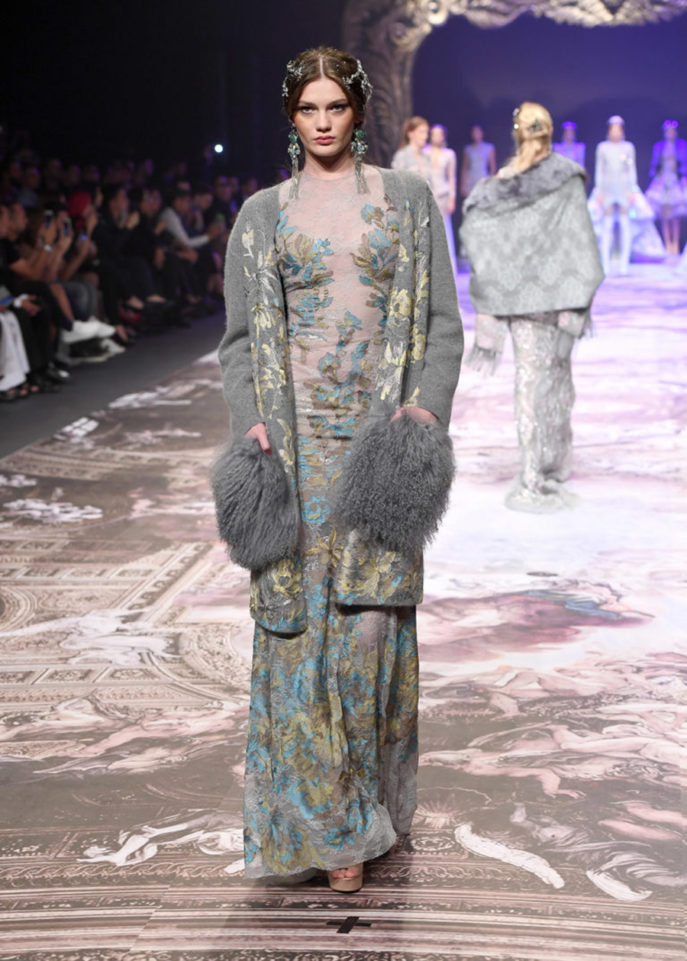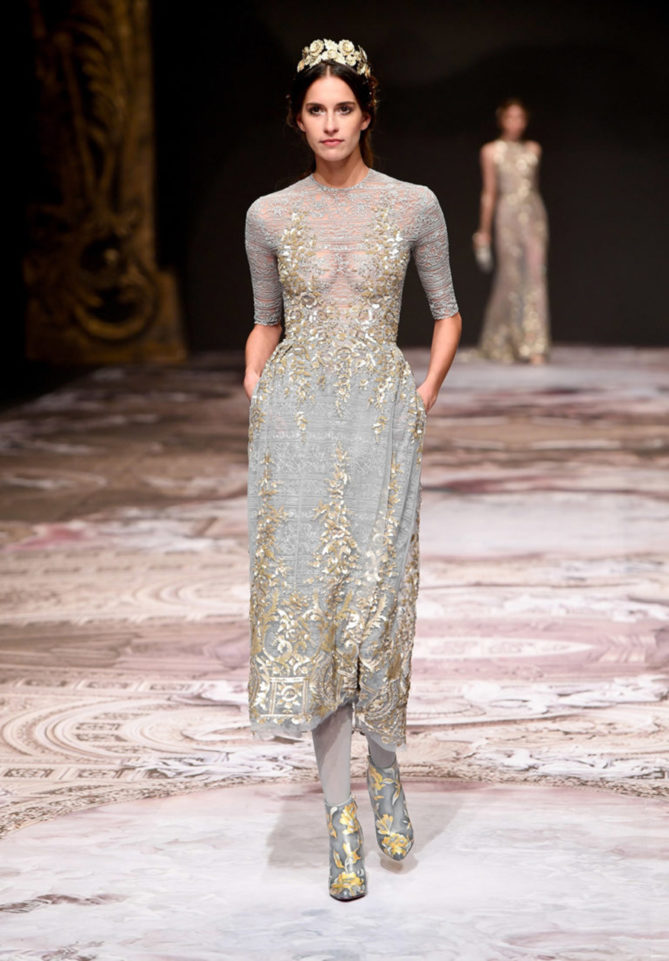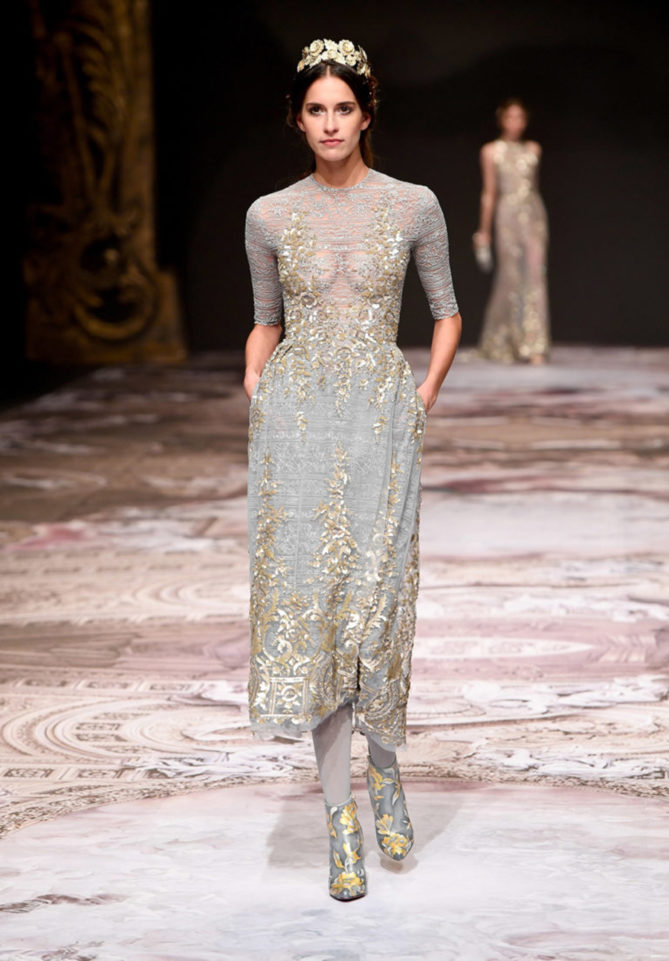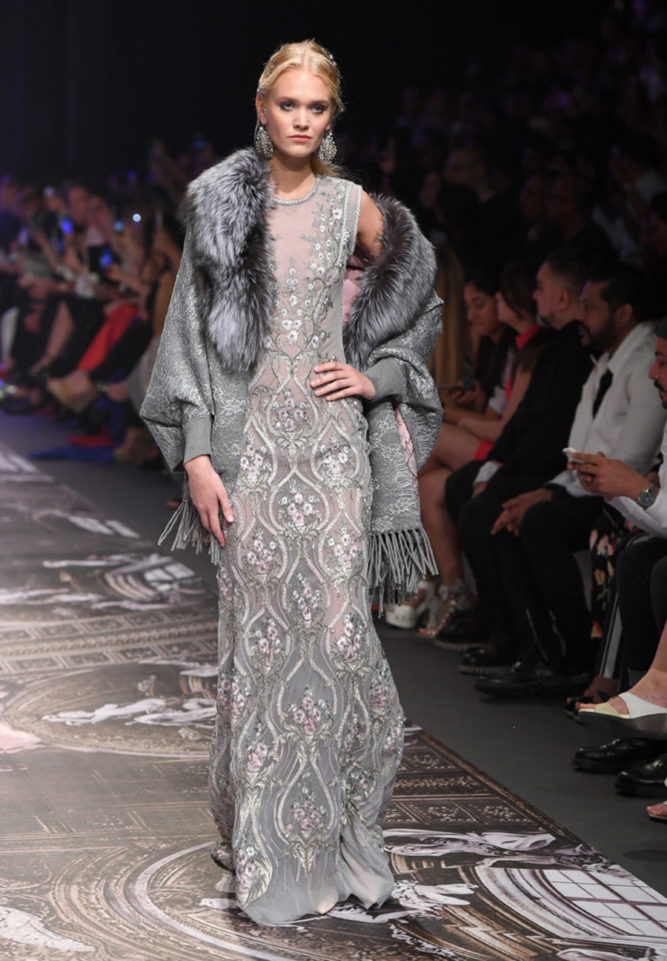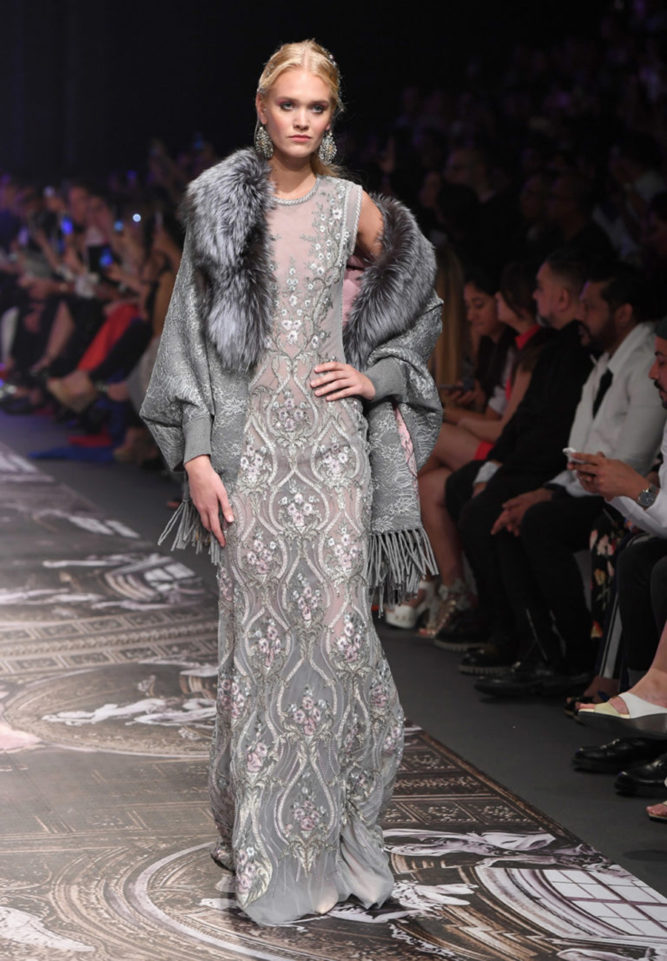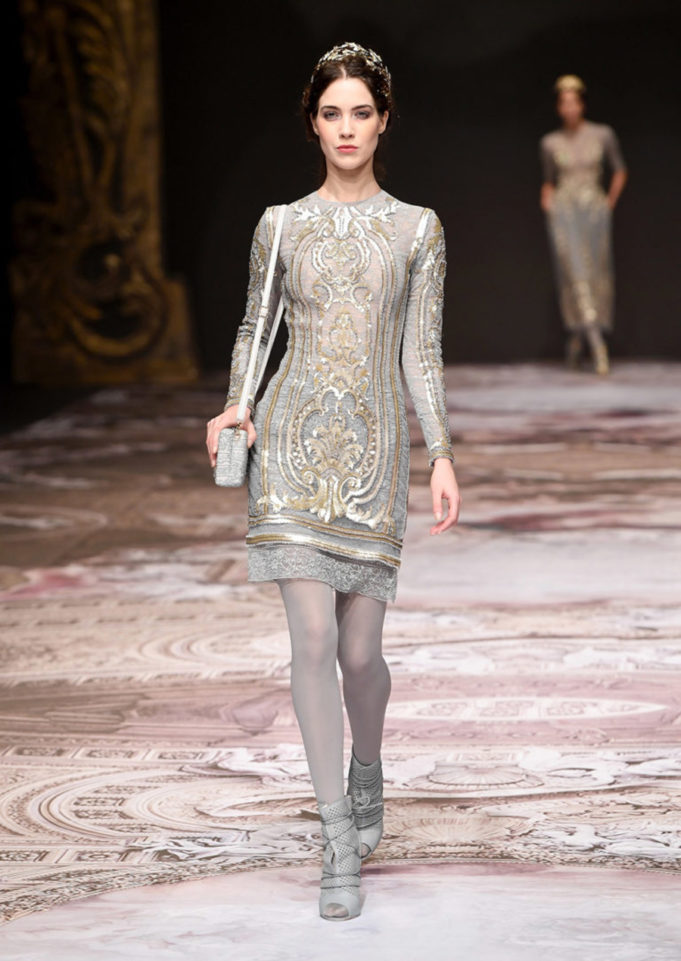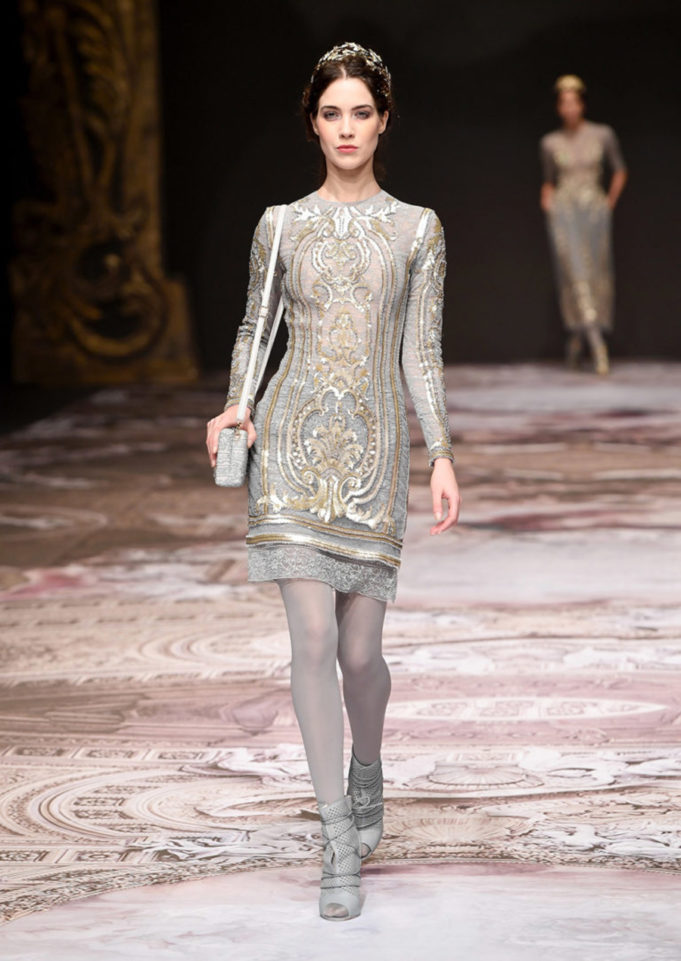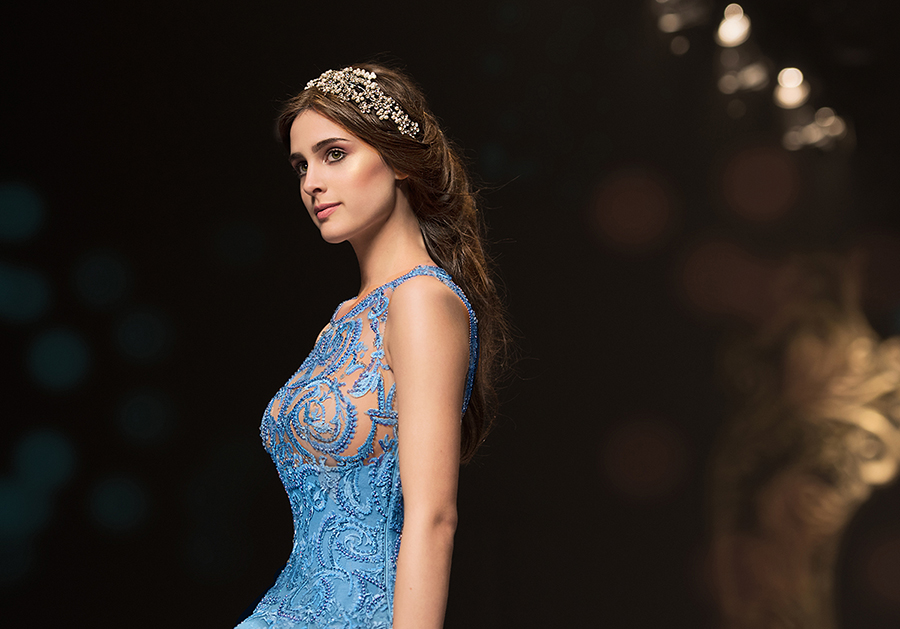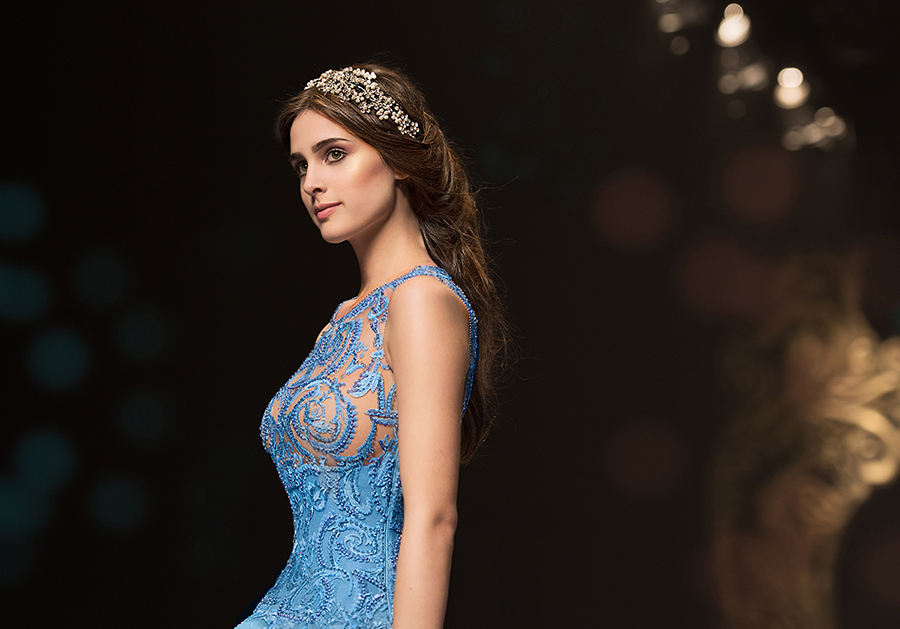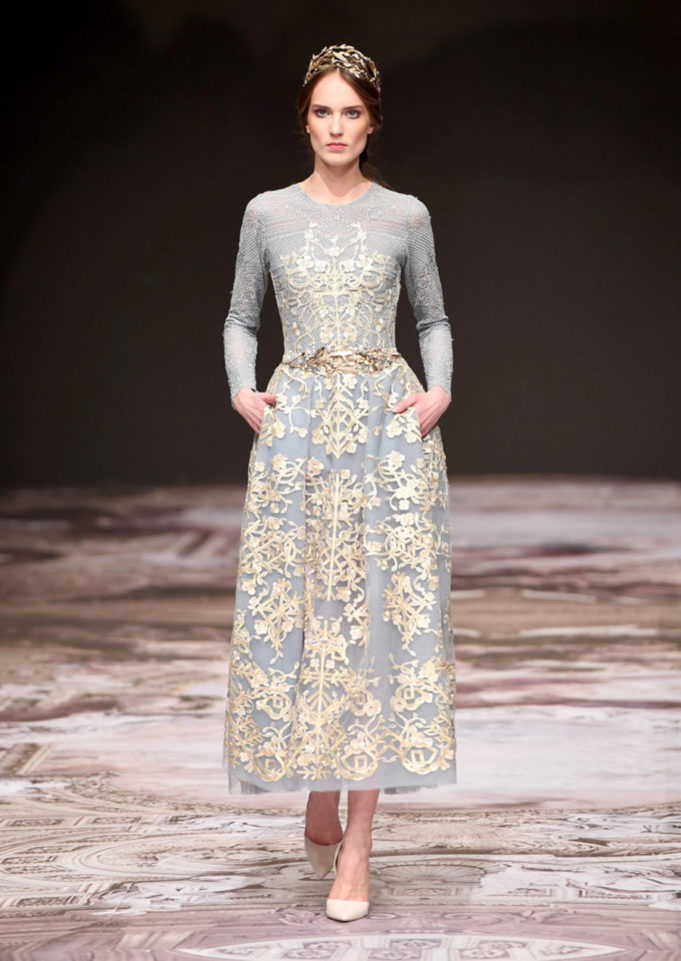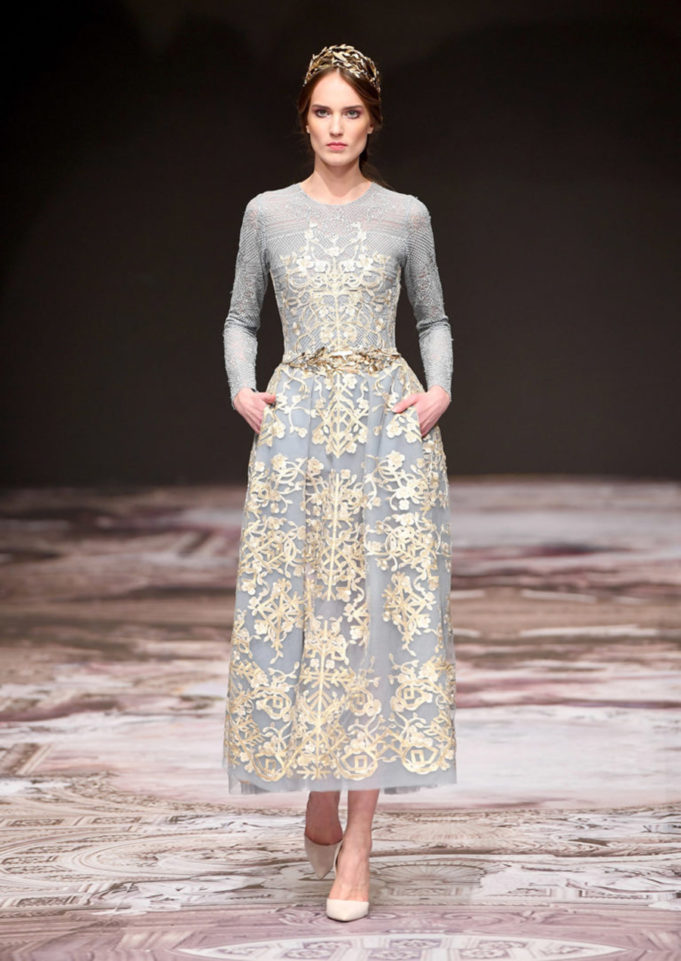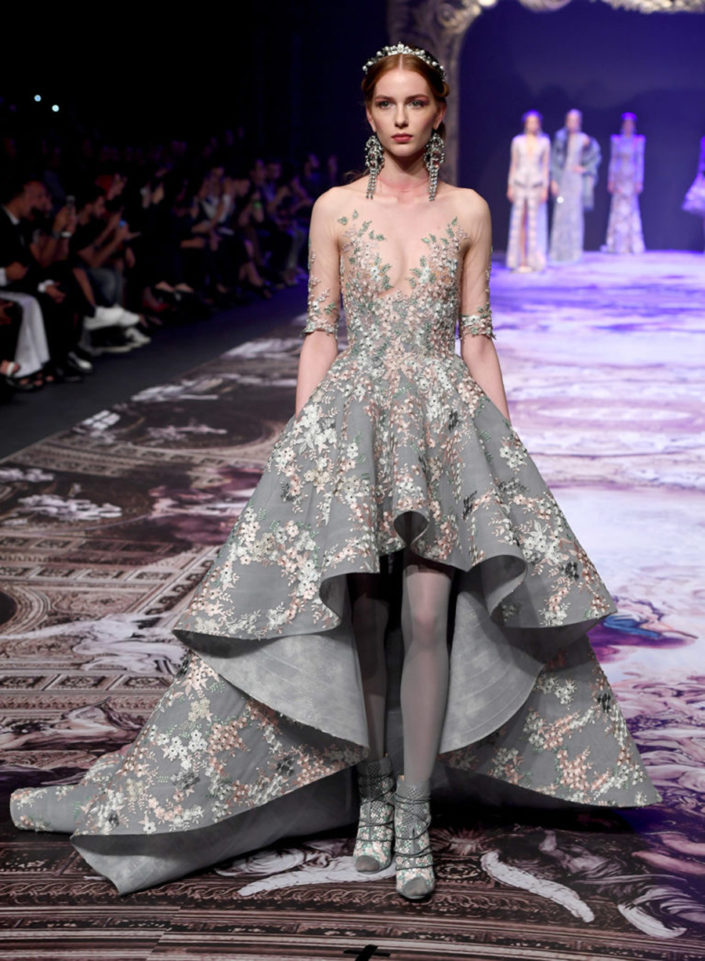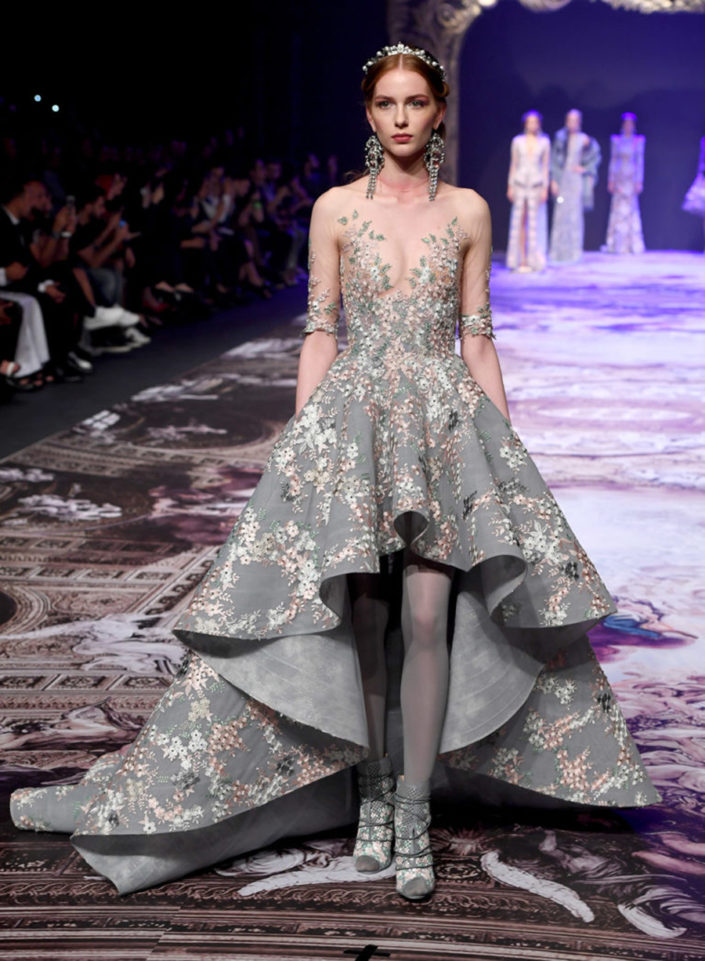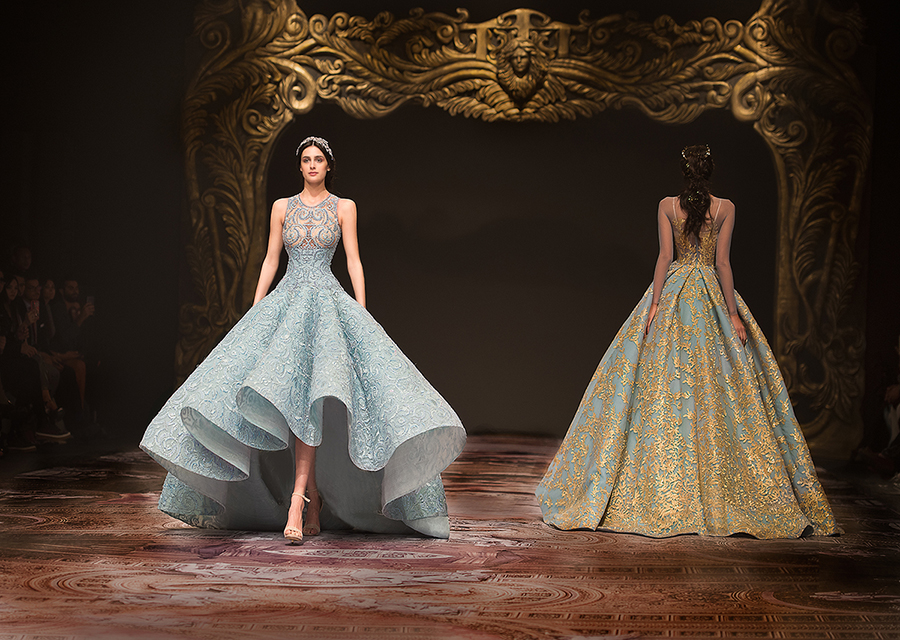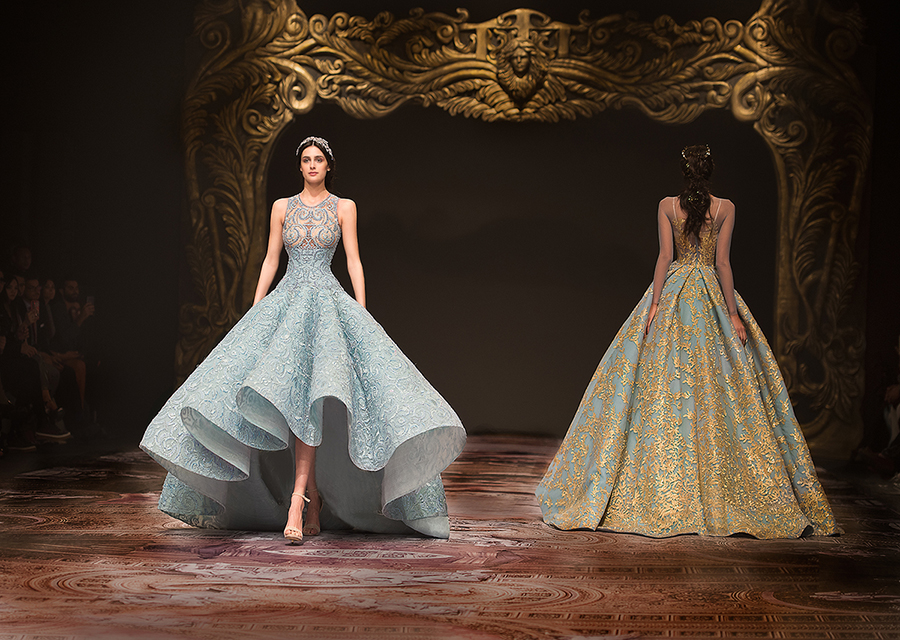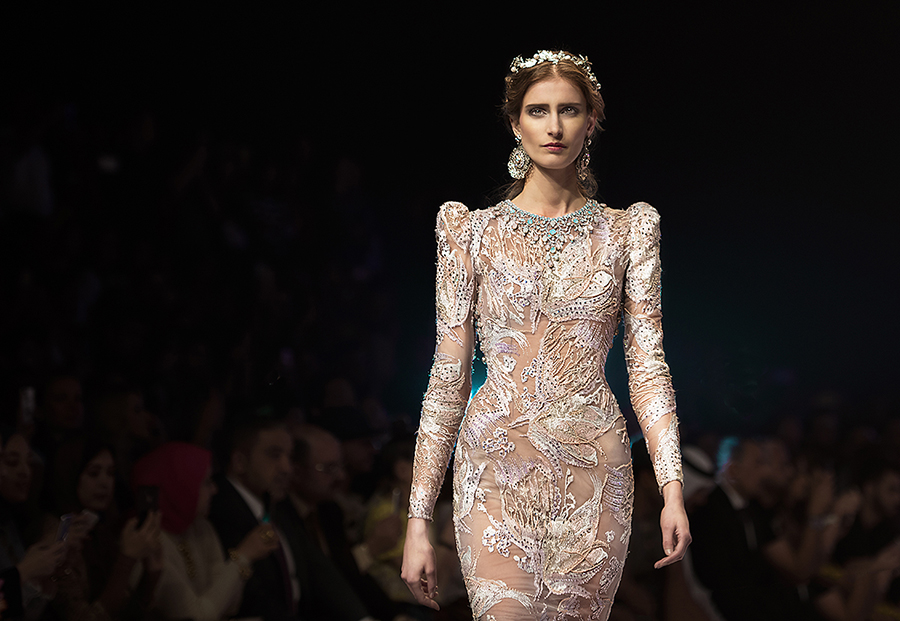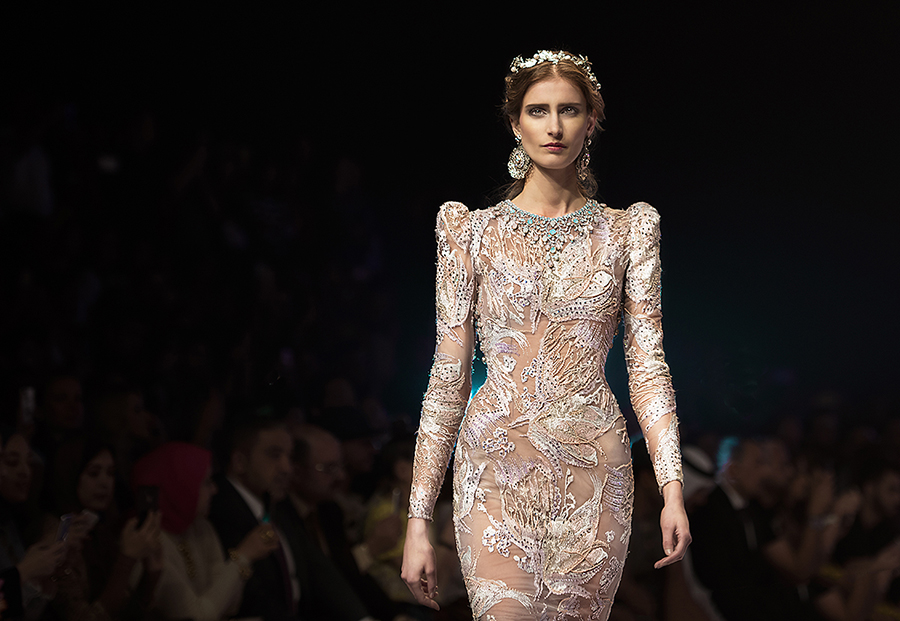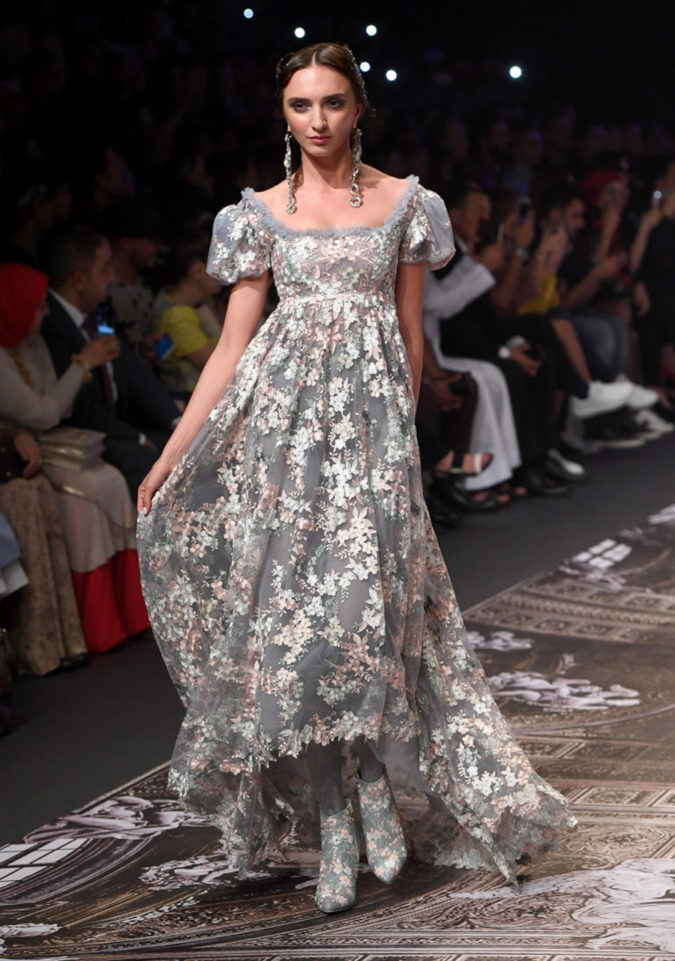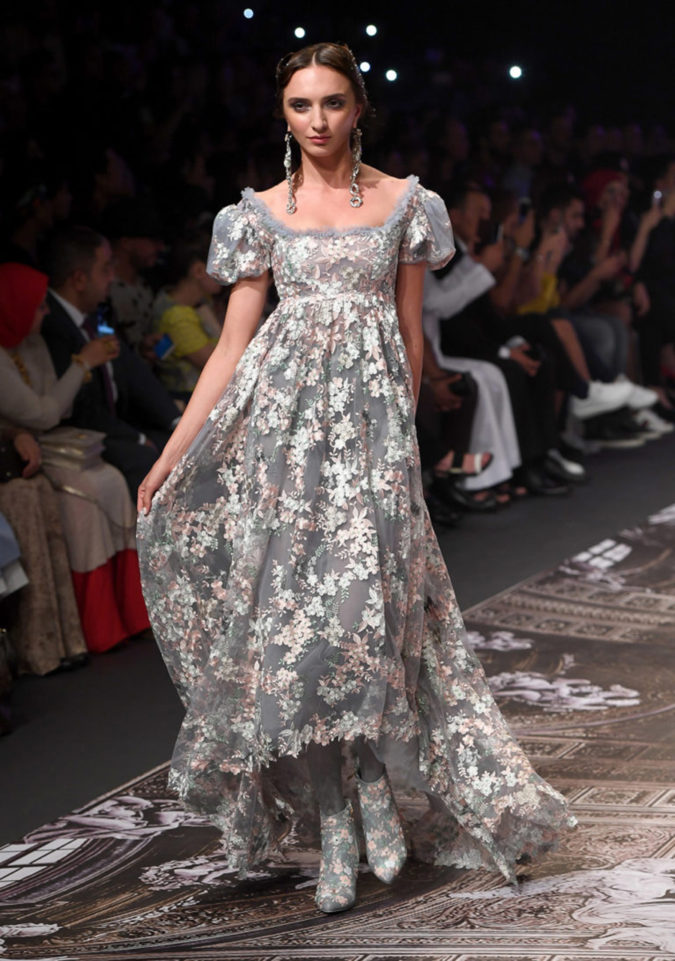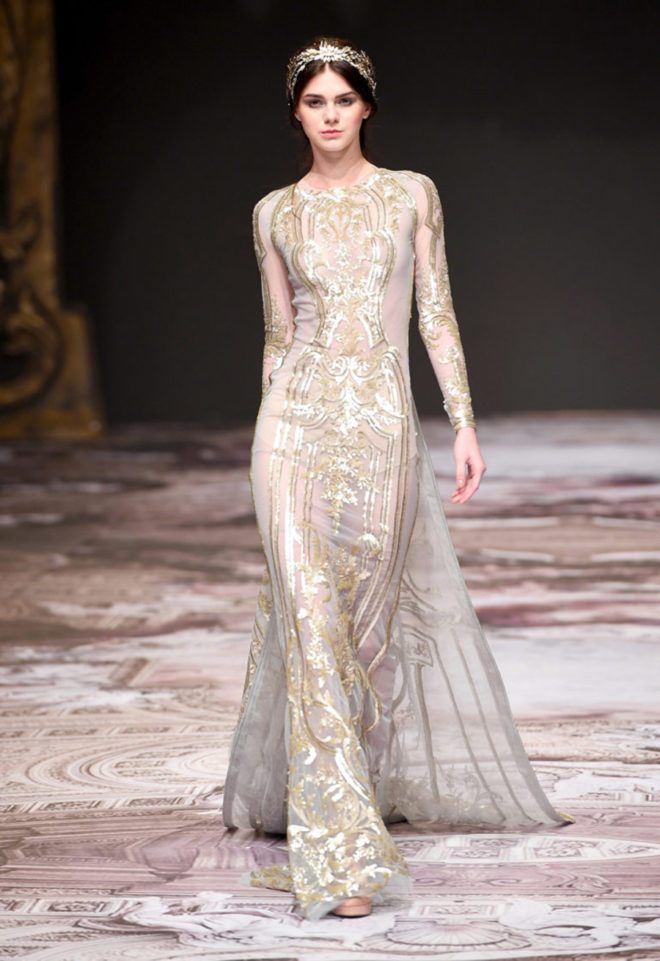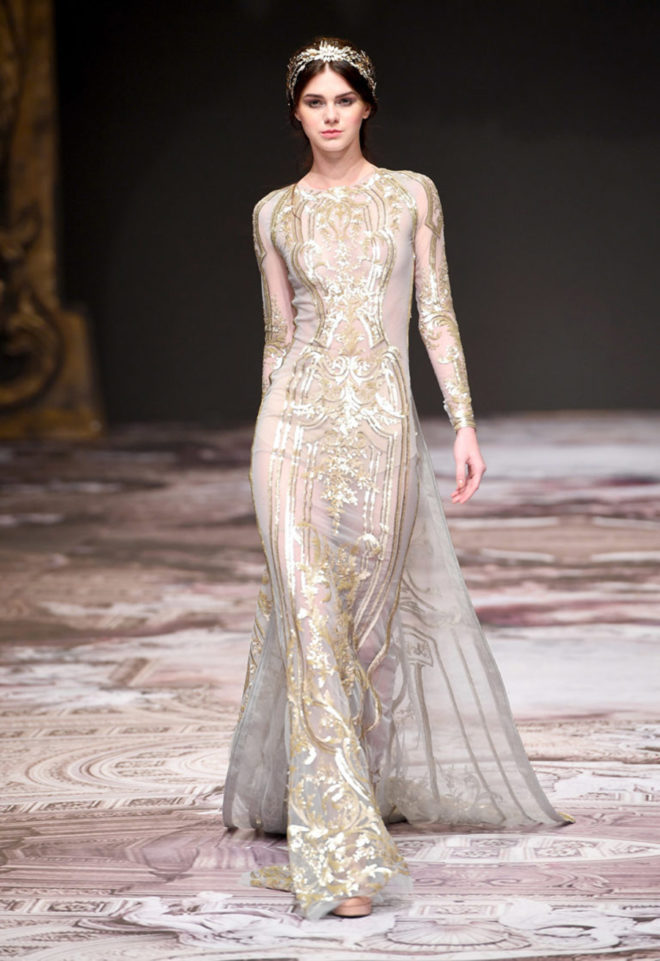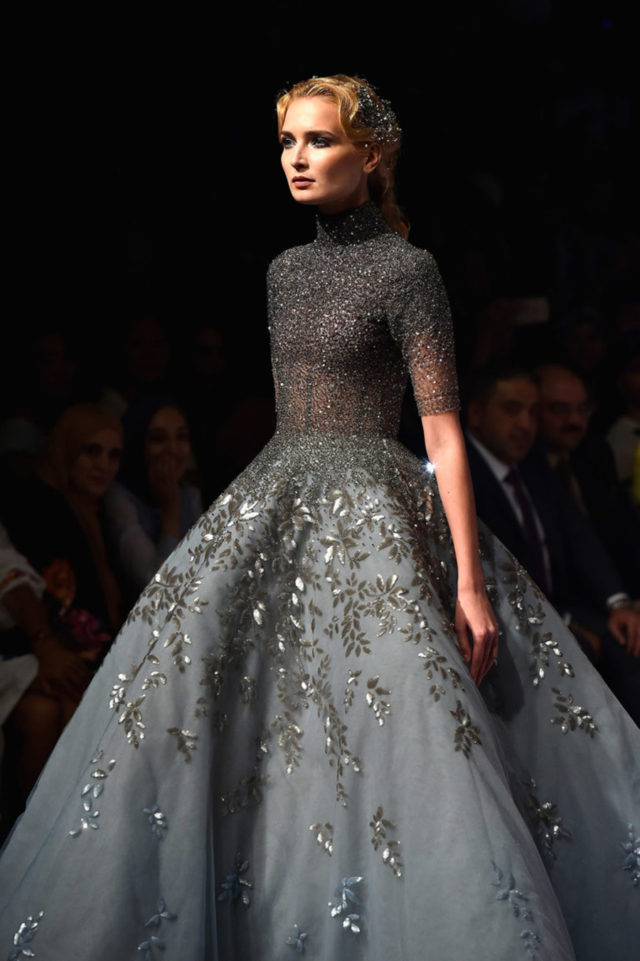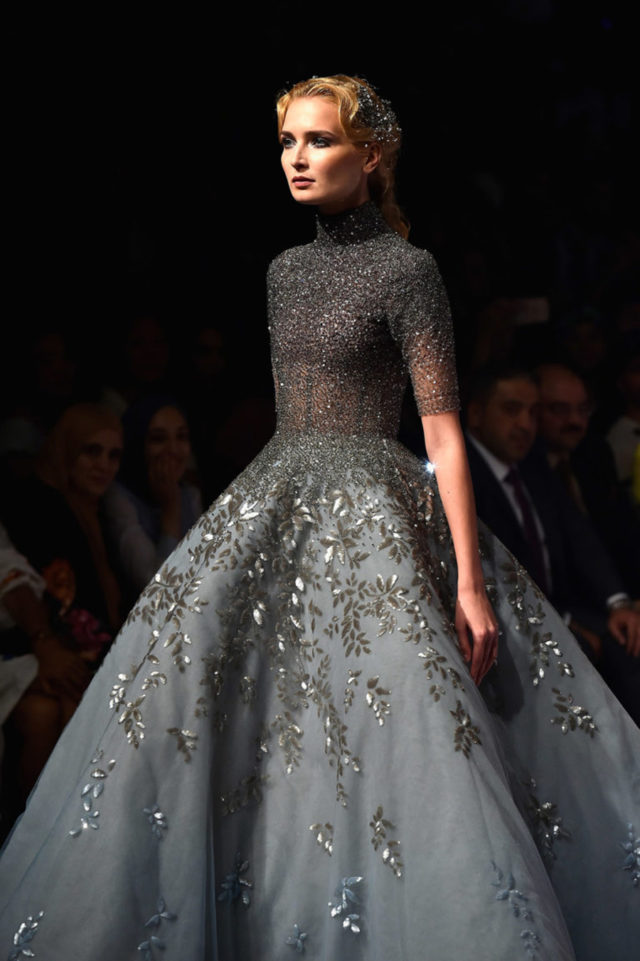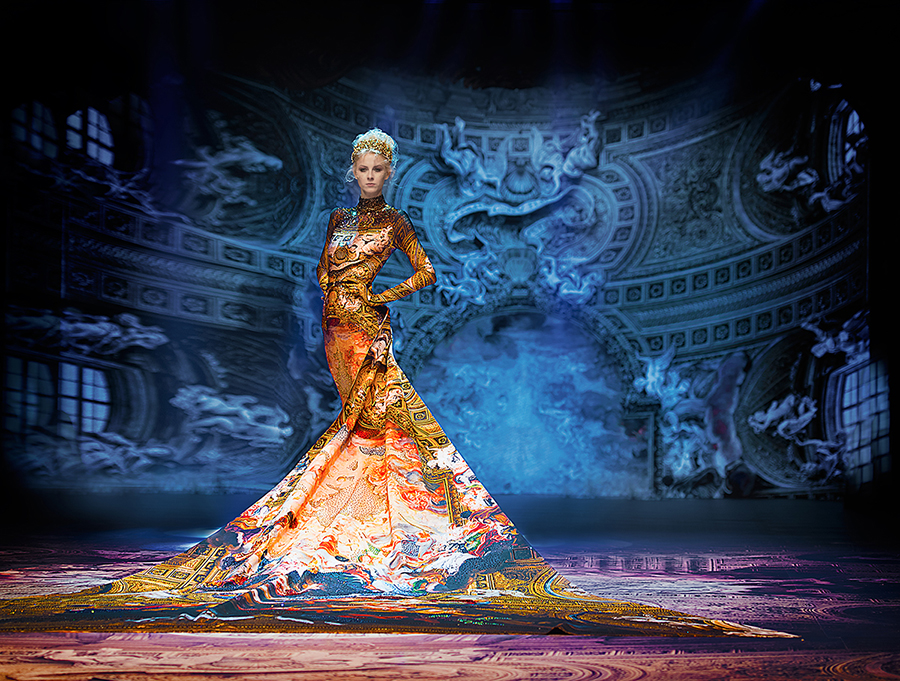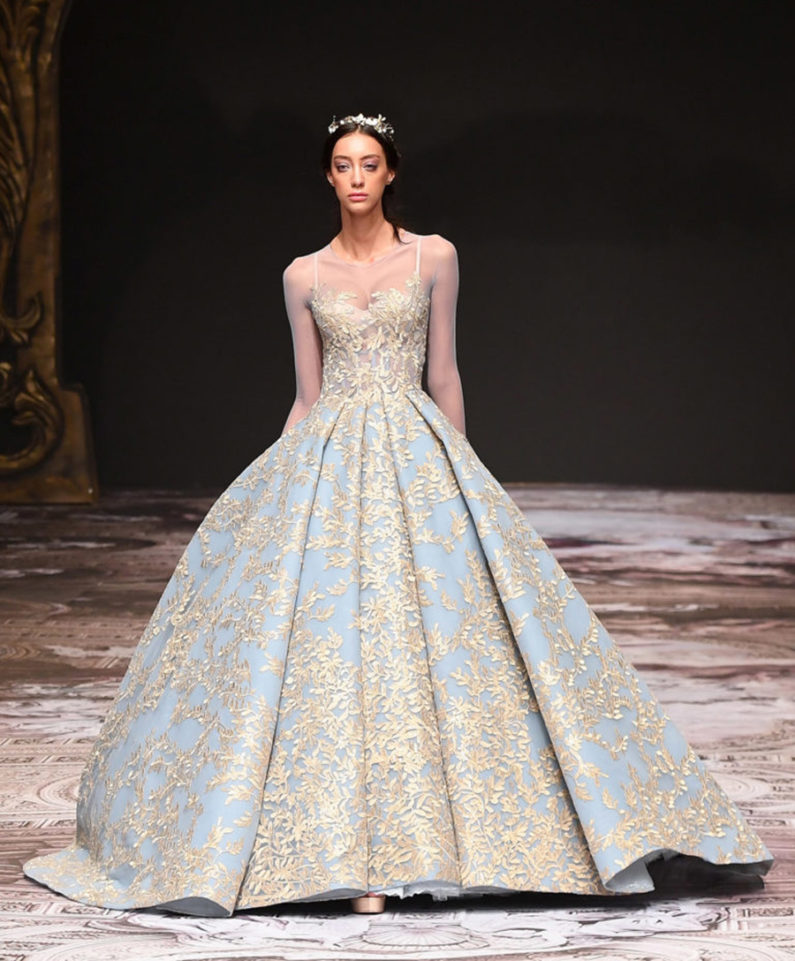 The arresting display of garishness and bravado in Michael Cinco's Fall/Winter is an Haute dream come true.