In a turn of amazing news, two photos of the Adidas Chinese-themed NMD R2 sneakers have just gone viral over the internet. The first of these images were posted by shoe photographer, @sneakerprophet, on Instagram.
These Adidas Originals have us excited over the possibilities that are available. Alleged to only producing 600 pairs of these beauties in the coming months, Adidas has yet to confirm these stories.
One thing is for sure, though—these shoes would look amazing on any bride and/or groom if it ever came across as an idea.
The shoes come in white and bears the Chinese character for "double happiness" in red on the heels and gold on the footbed. This release is believed to coincide with the 2018 Lunar New Year celebrations, scheduled for early 2018.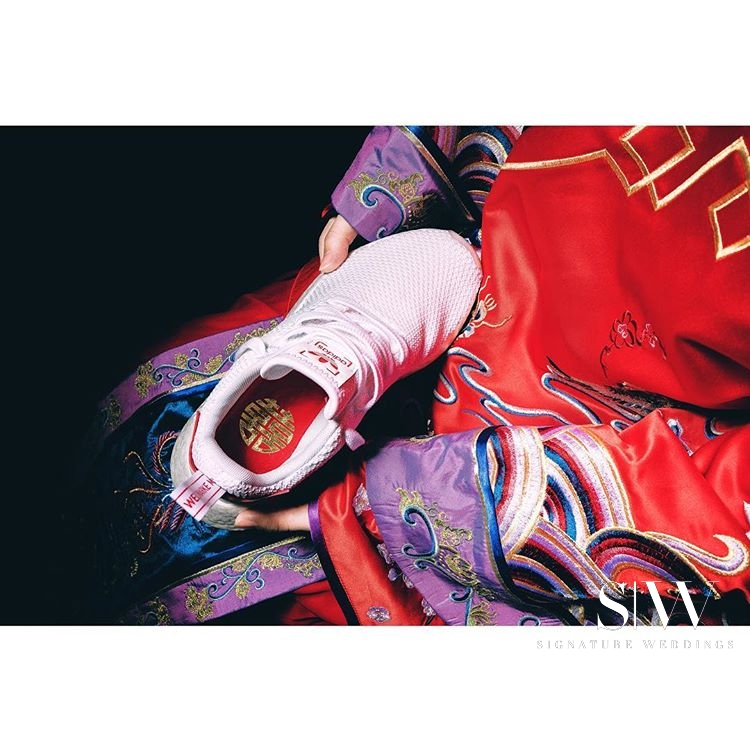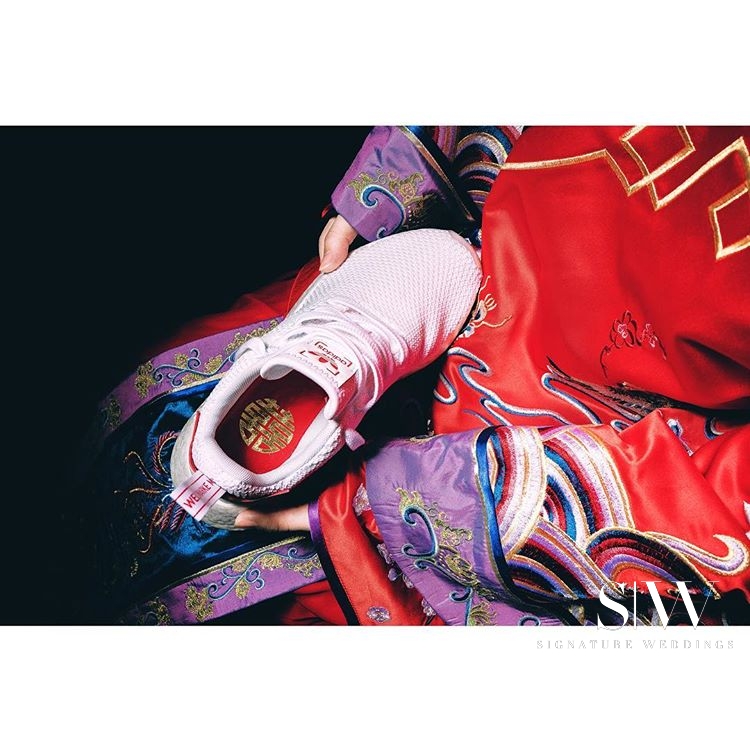 Adidas, however, has received flak from various fans who think that the brand made a mistake in using the symbol for "double happiness" as its Chinese New Year brand promotions.
The character for "double happiness" is more often than not—and traditionally—used only in weddings and on wedding paraphernalia, and fans think that it is inappropriate and less impacting when used for the Lunar New Year celebrations.
Fans noted that even the person holding the shoe in the photo looks dressed for a Chinese wedding ceremony.
Though Adidas has not responded to any of these criticisms, we think that these sneakers would go great with any Chinese wedding ceremony. Maybe these designs were meant for weddings afterall.
It doesn't matter if it was meant for the Lunar New Year Celebrations or not; so long as it can be used to signify a marriage steeped in double happiness, these shoes would make any couple double-happy for a lifetime.