The newly minted Mr and Mrs Lee are a true testament that 'Love conquers all' – even long distance. Despite not having much to talk about just after their first meet at a New Year's party in 2011, Alex confessed that he loved Rachel Chew a year later.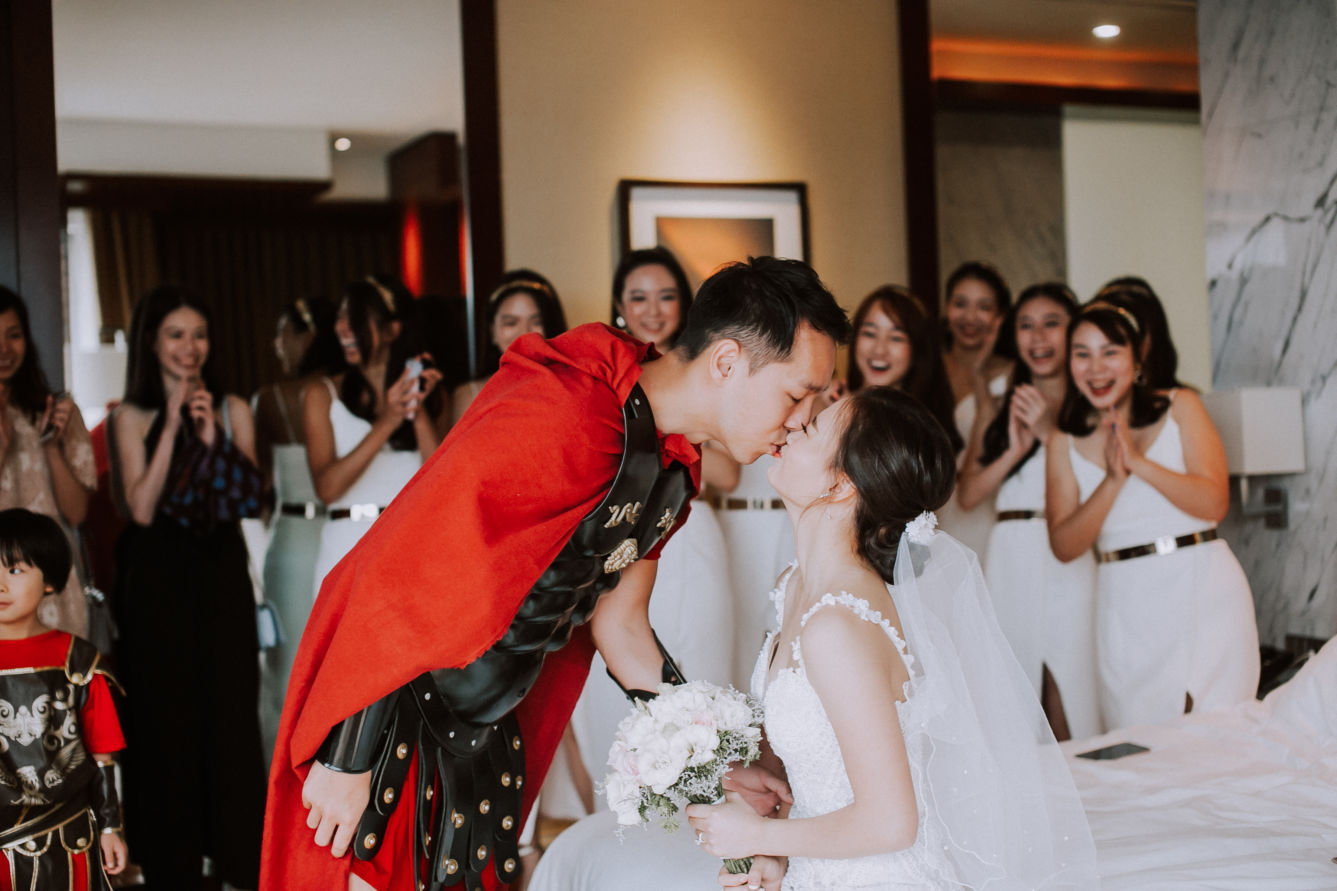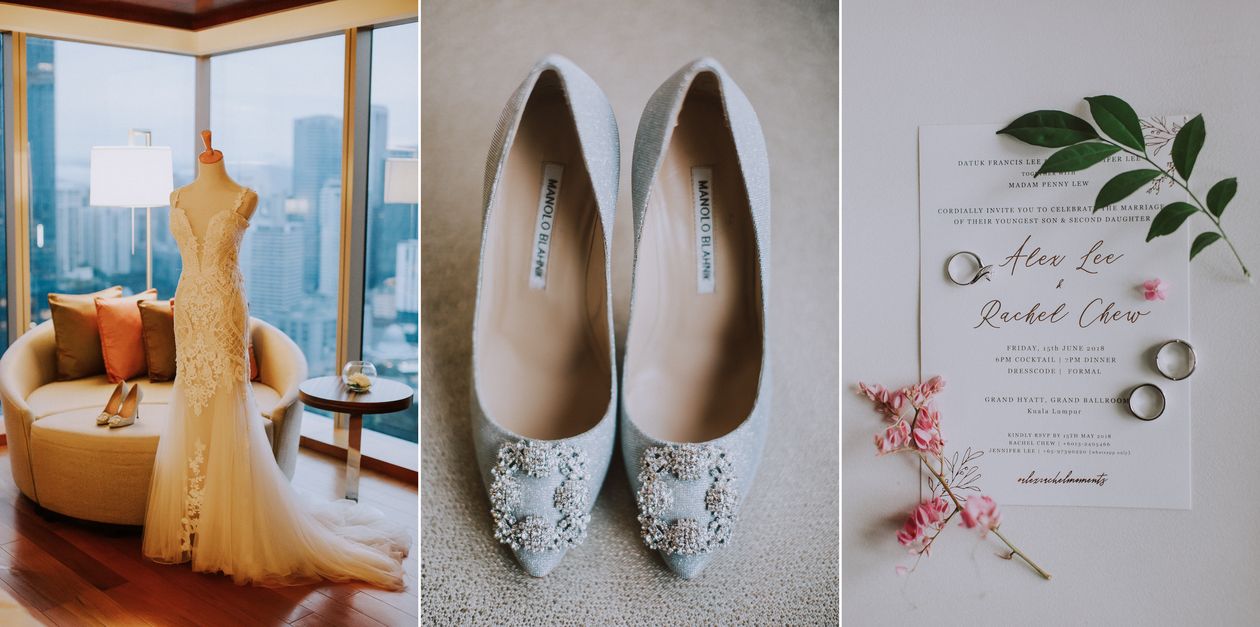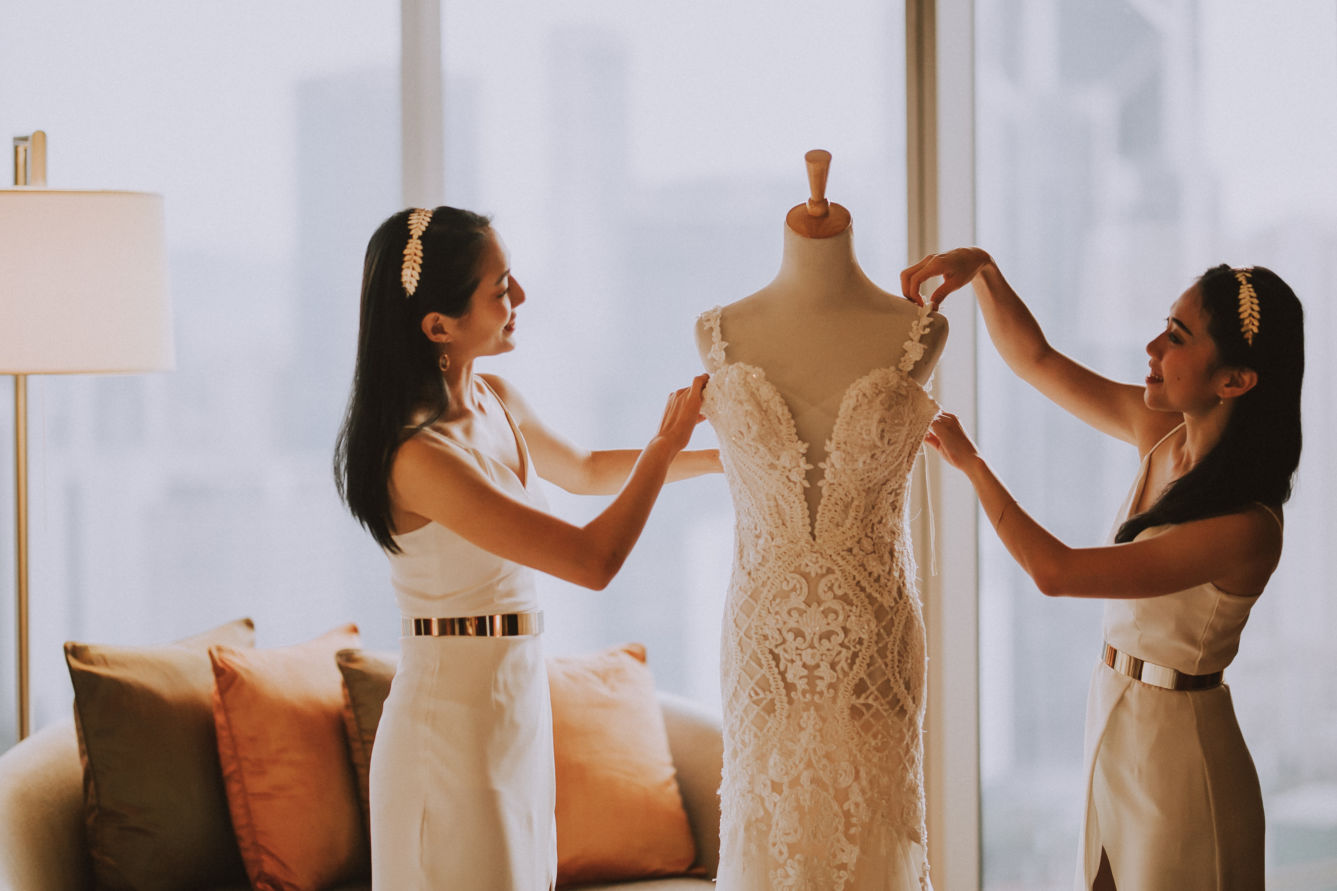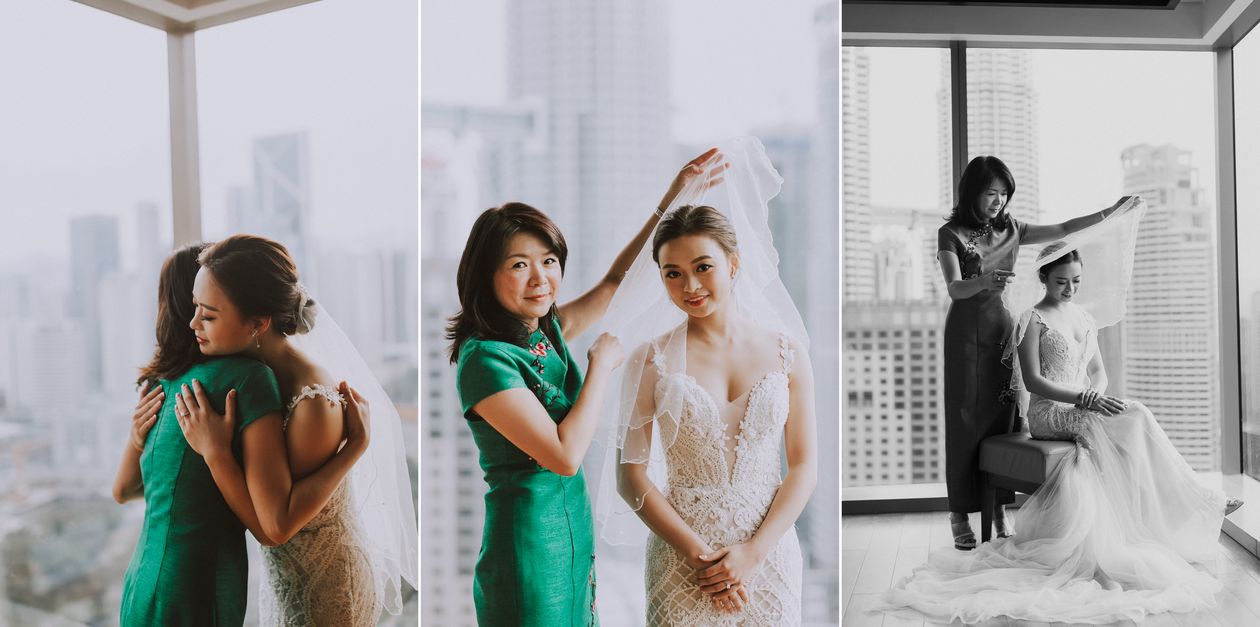 As fate would have it, she was to travel to Canada for work at the time. Thus began their long distance relationship.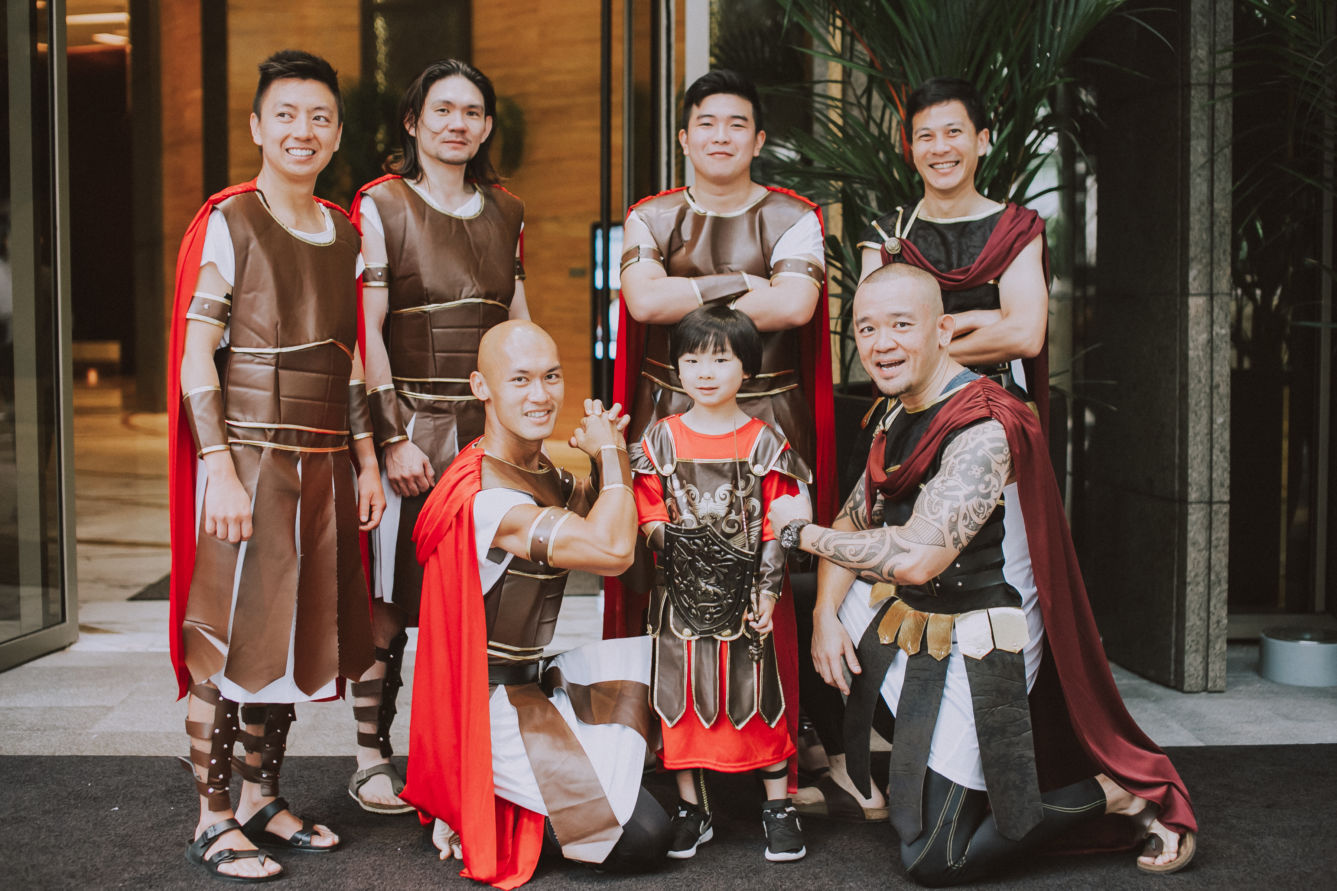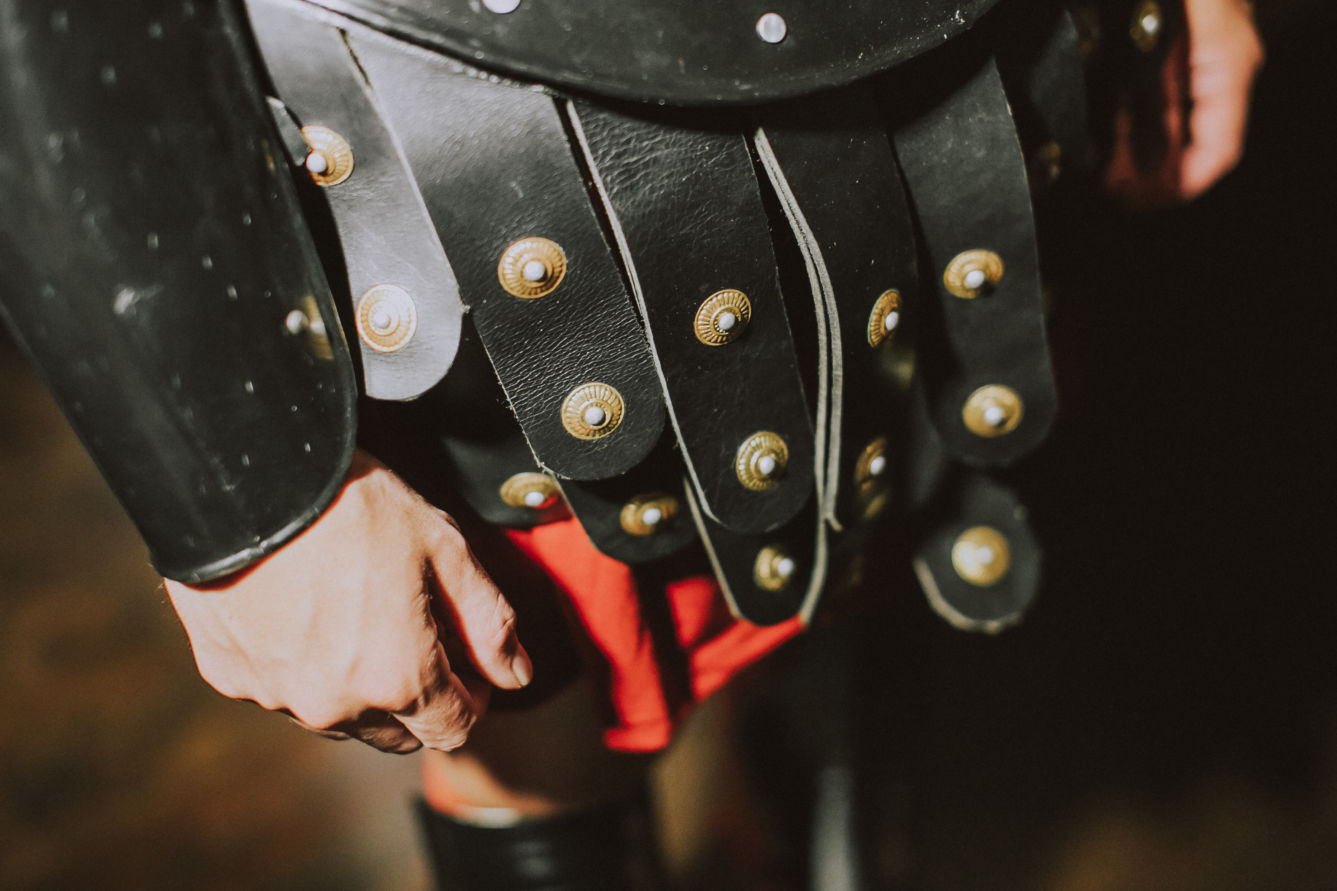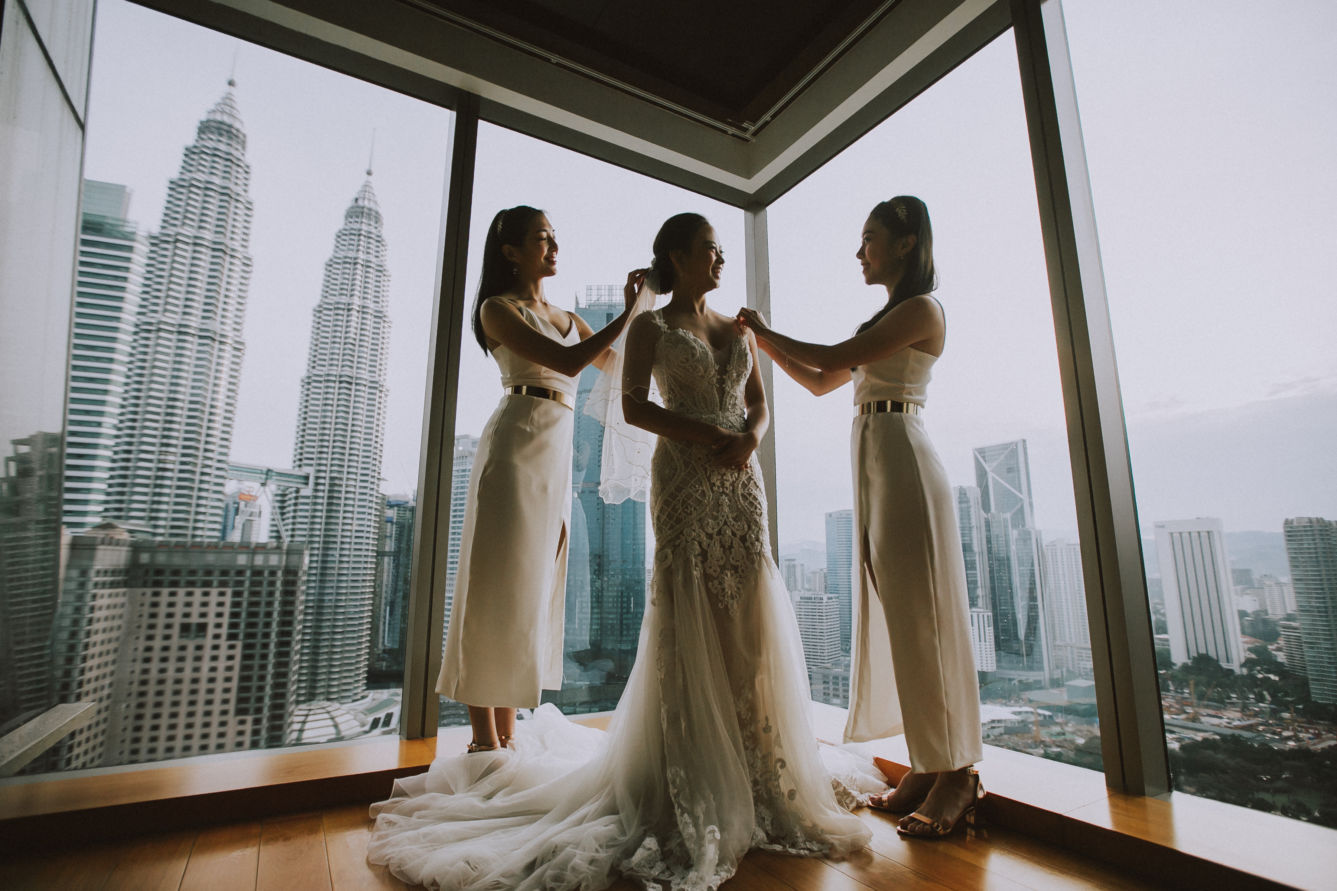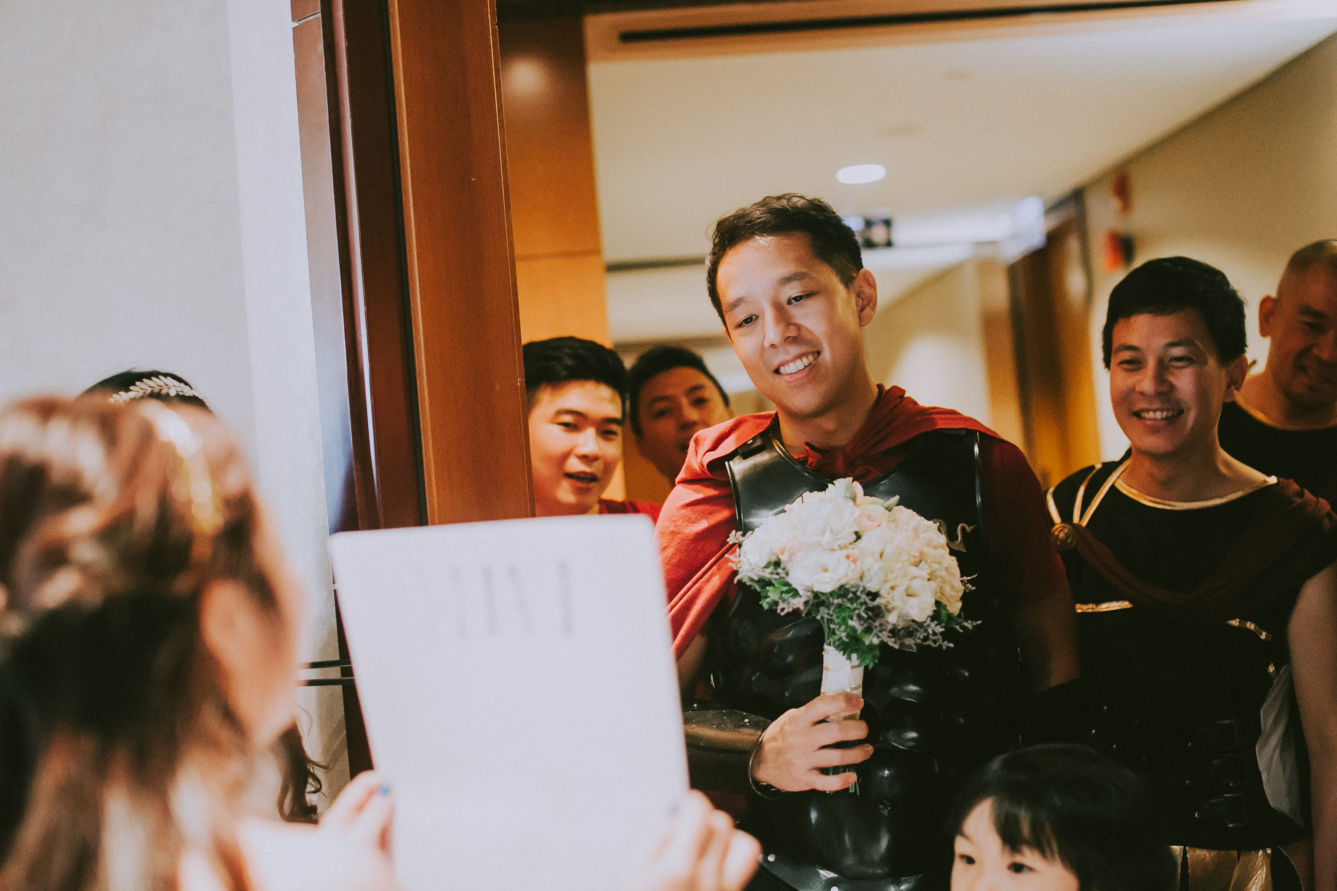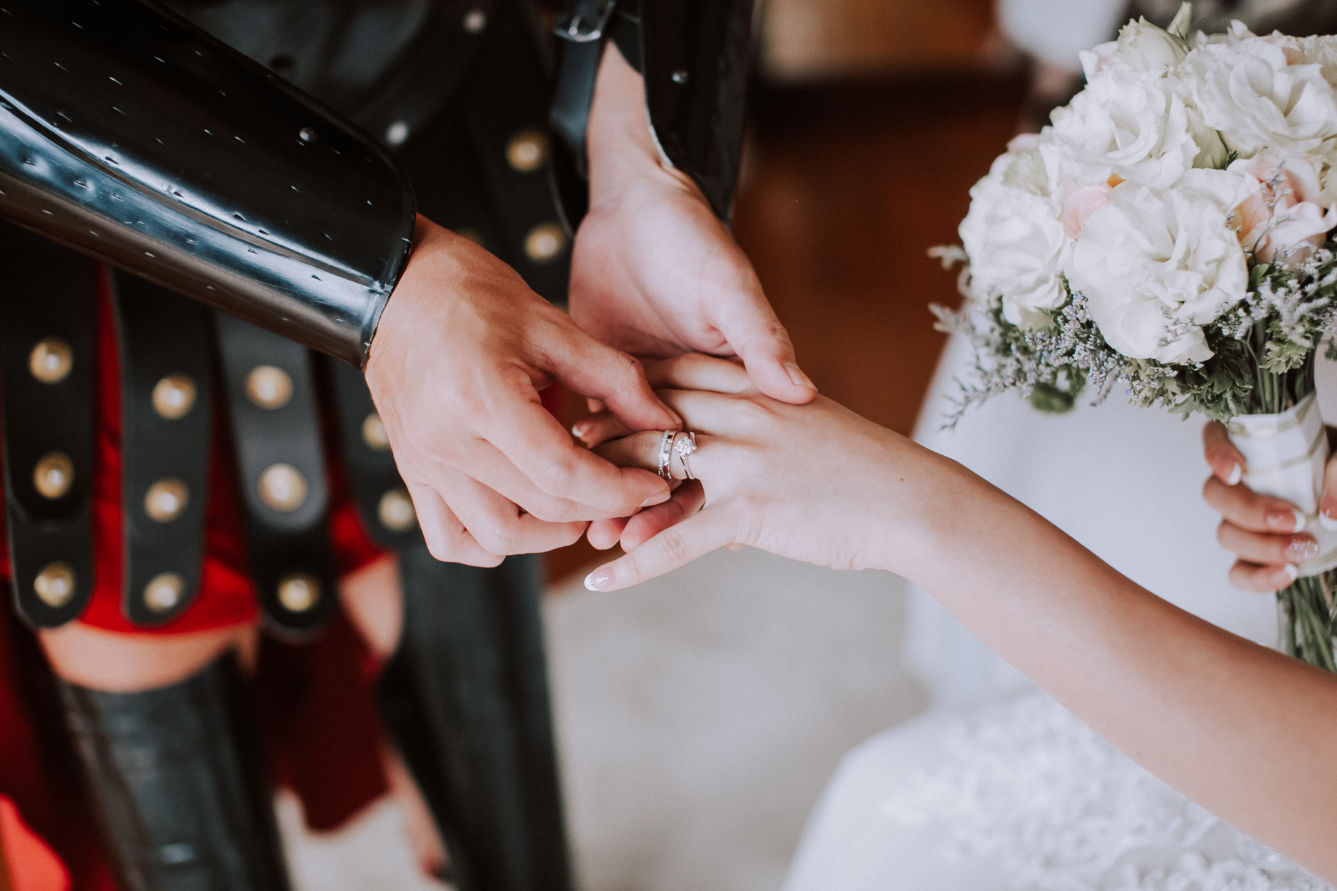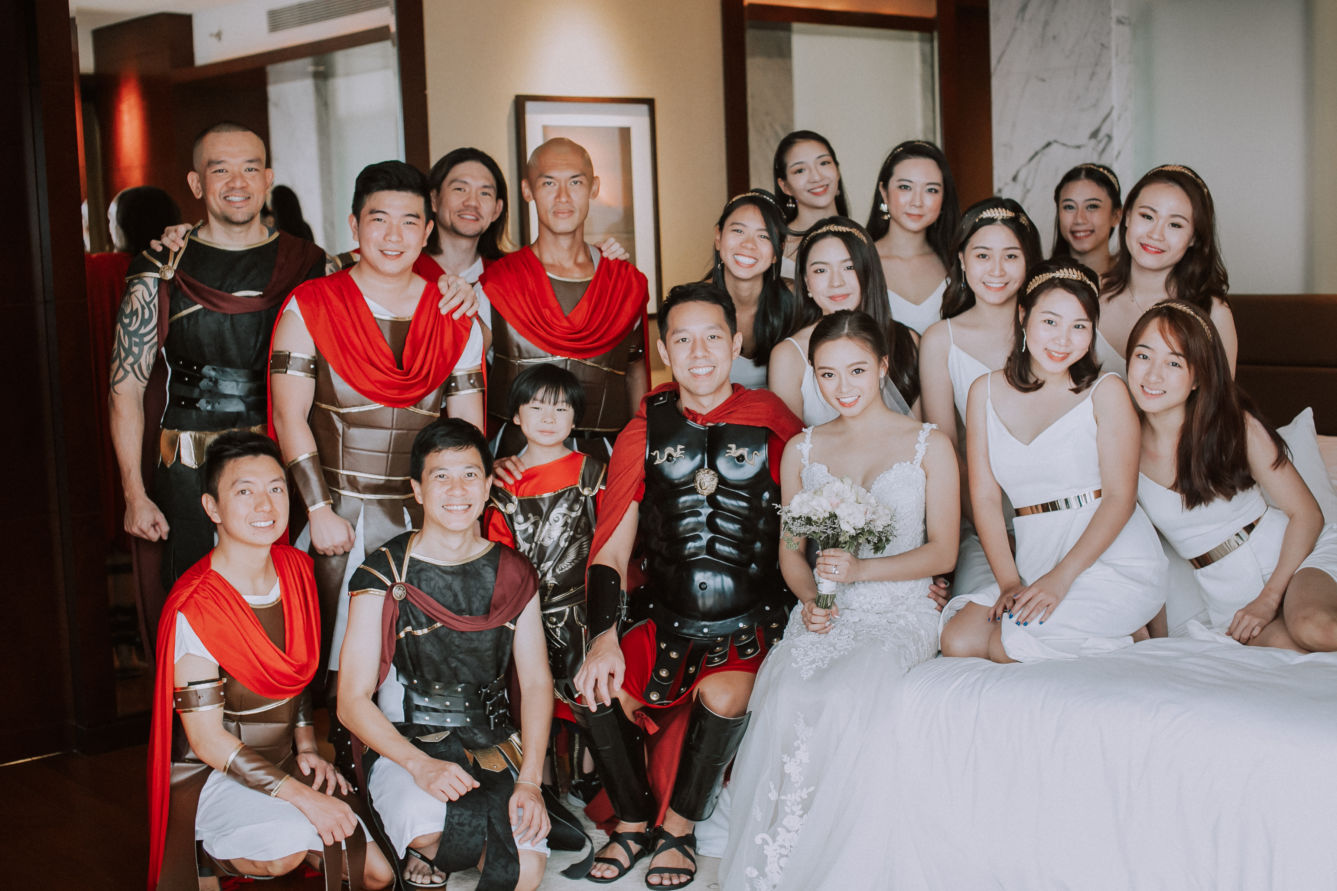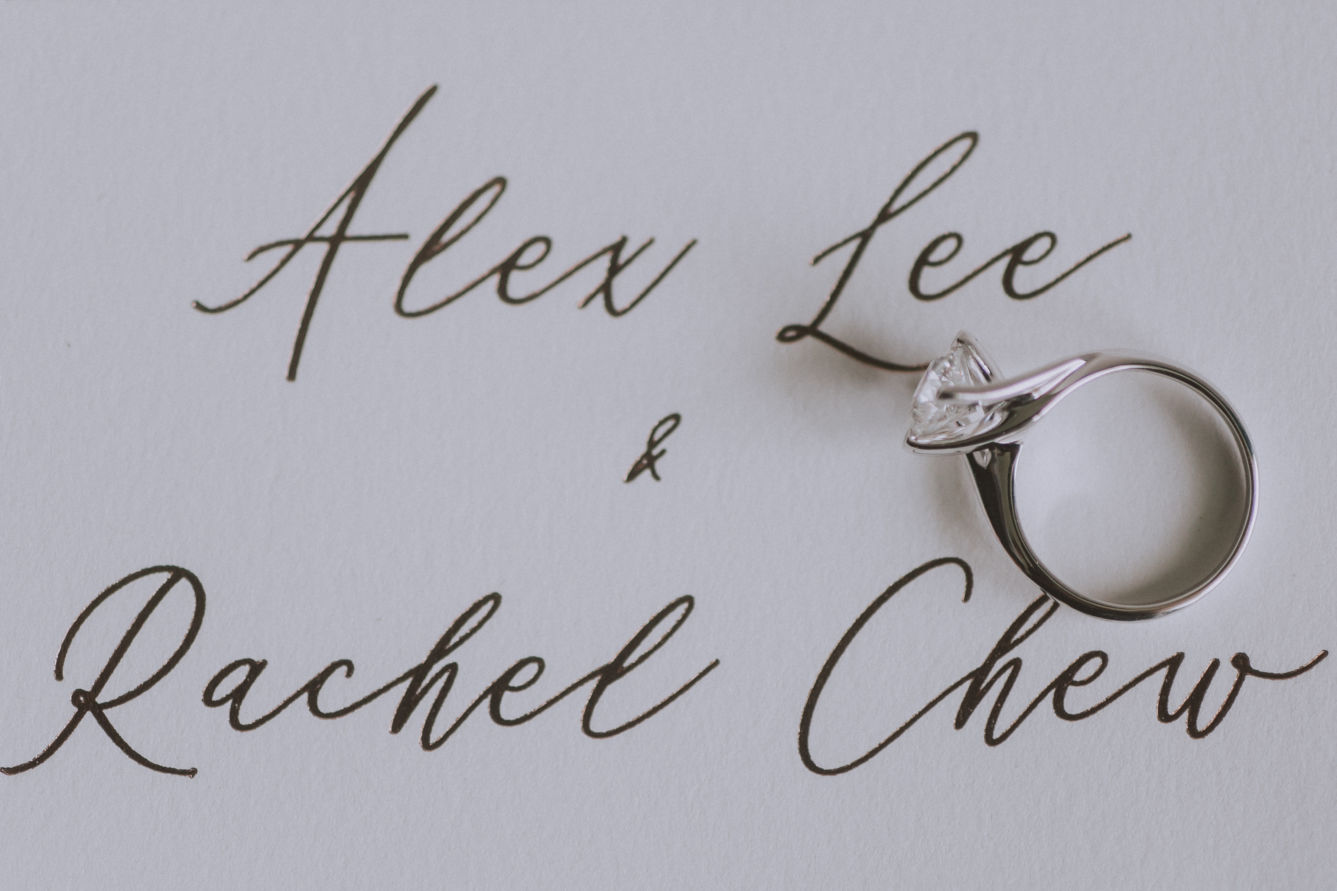 "I rejected him at that time of course. He courted me over a year from Malaysia while I was in Canada," Rachel shares.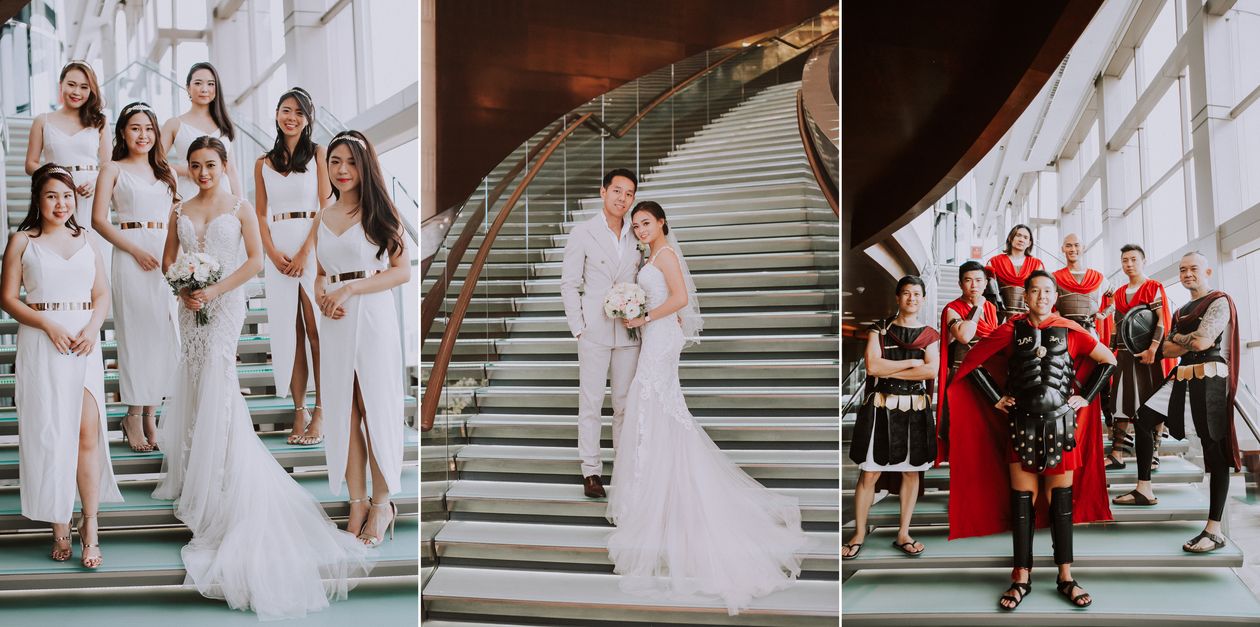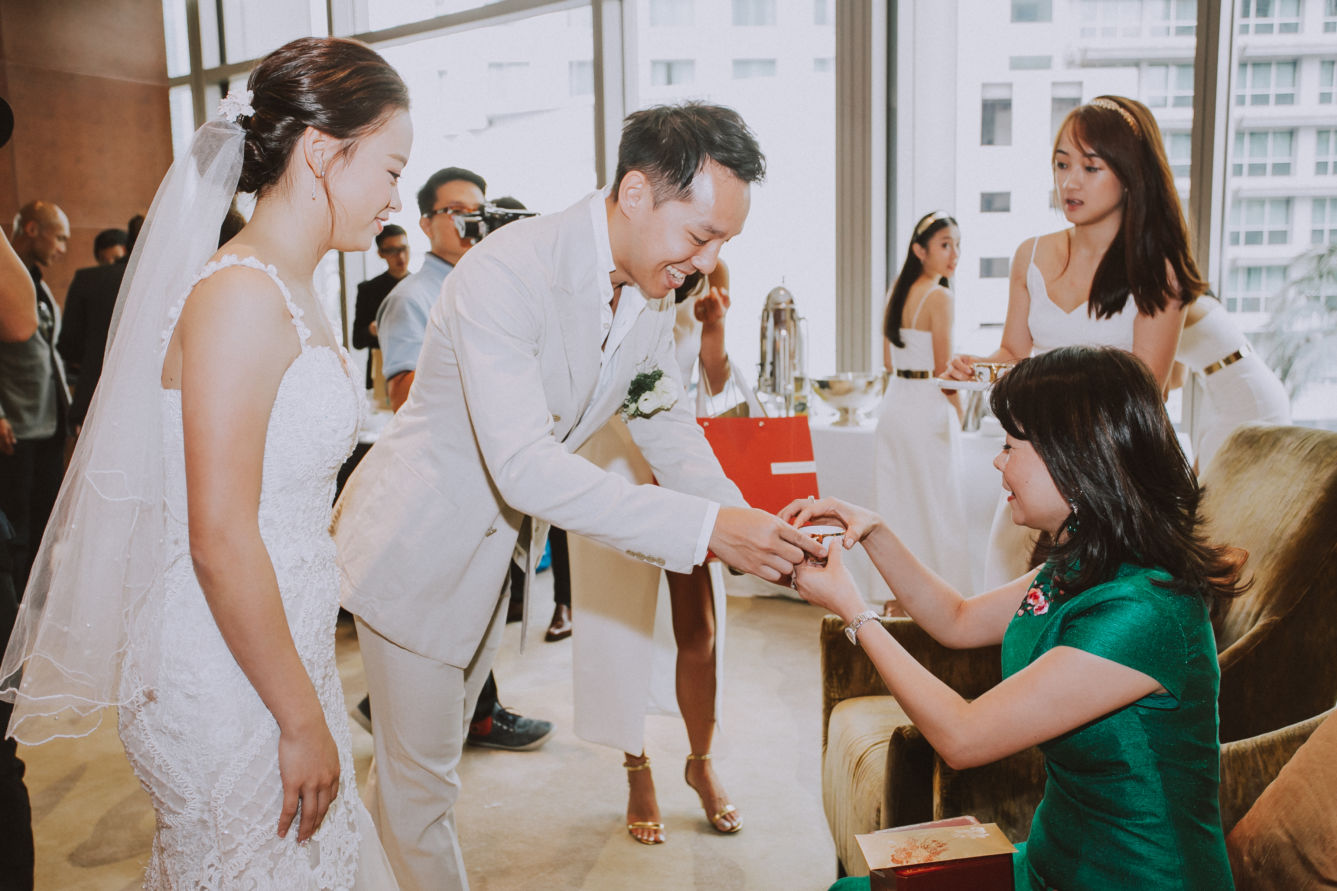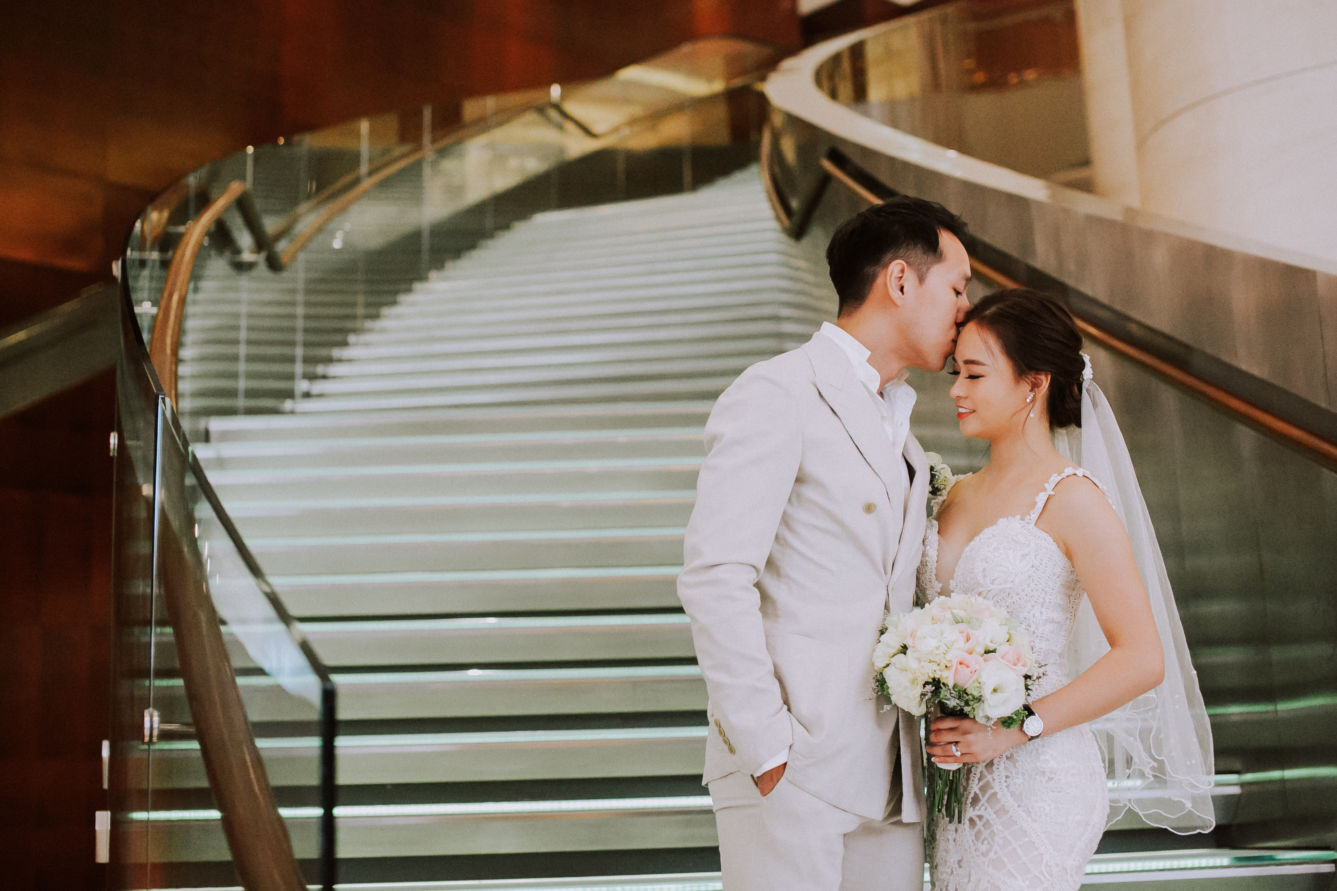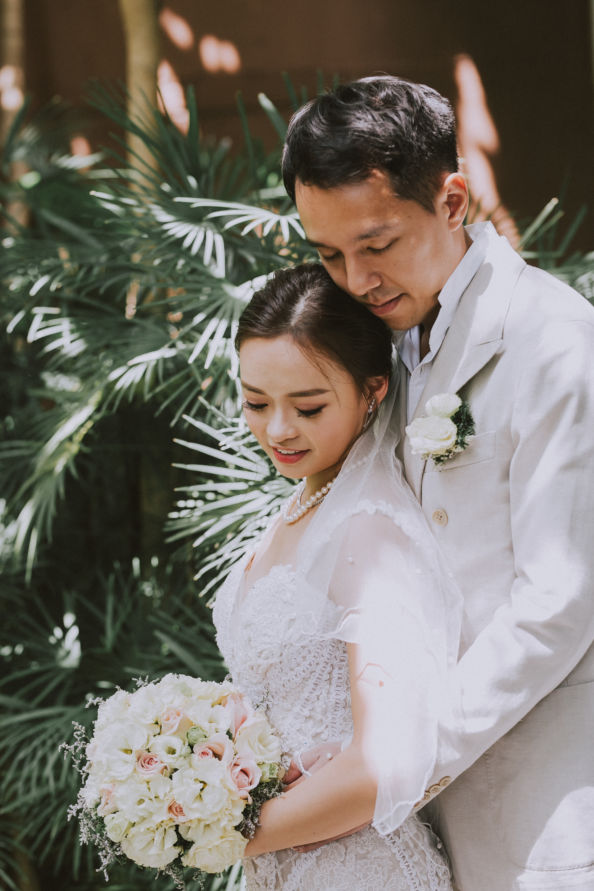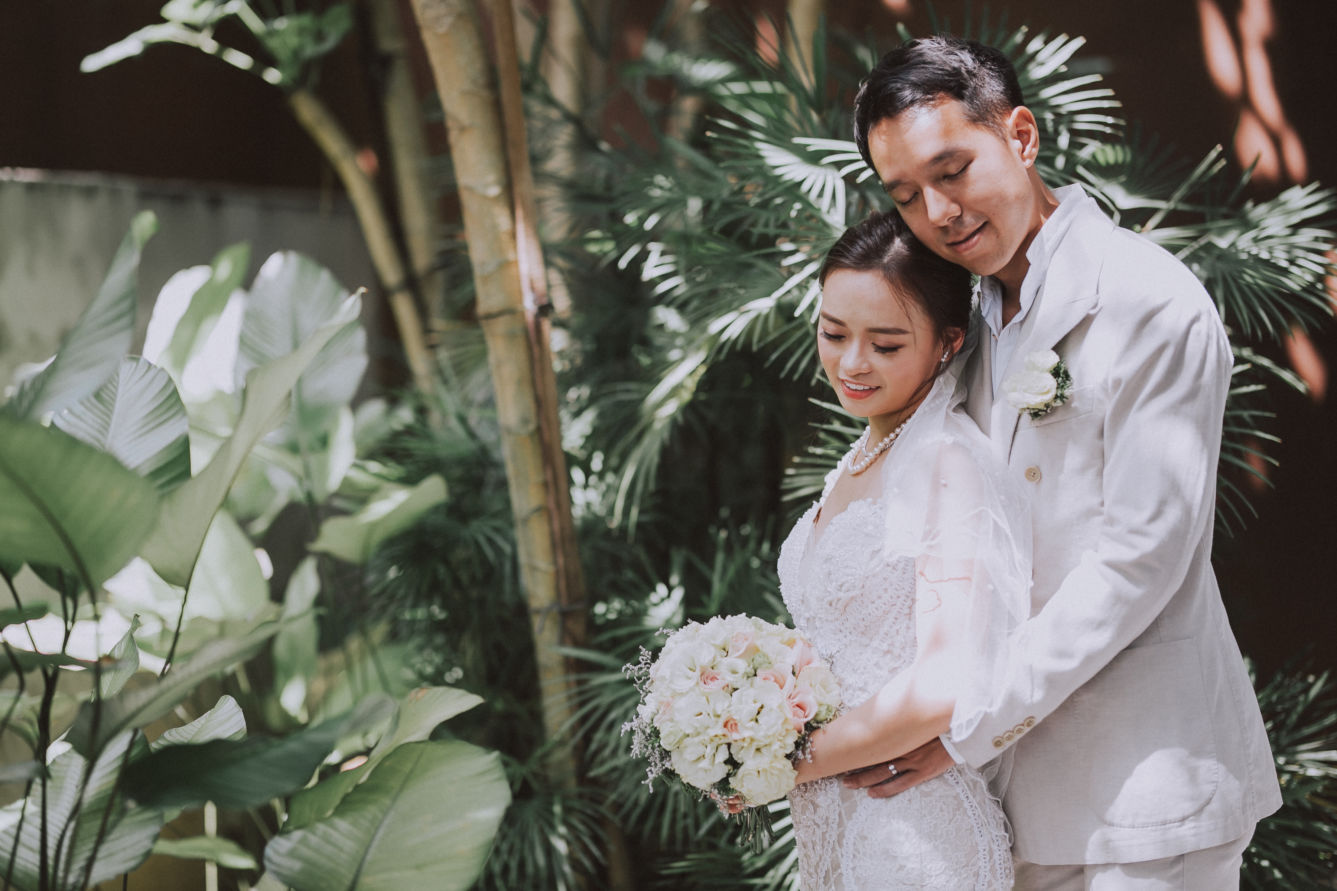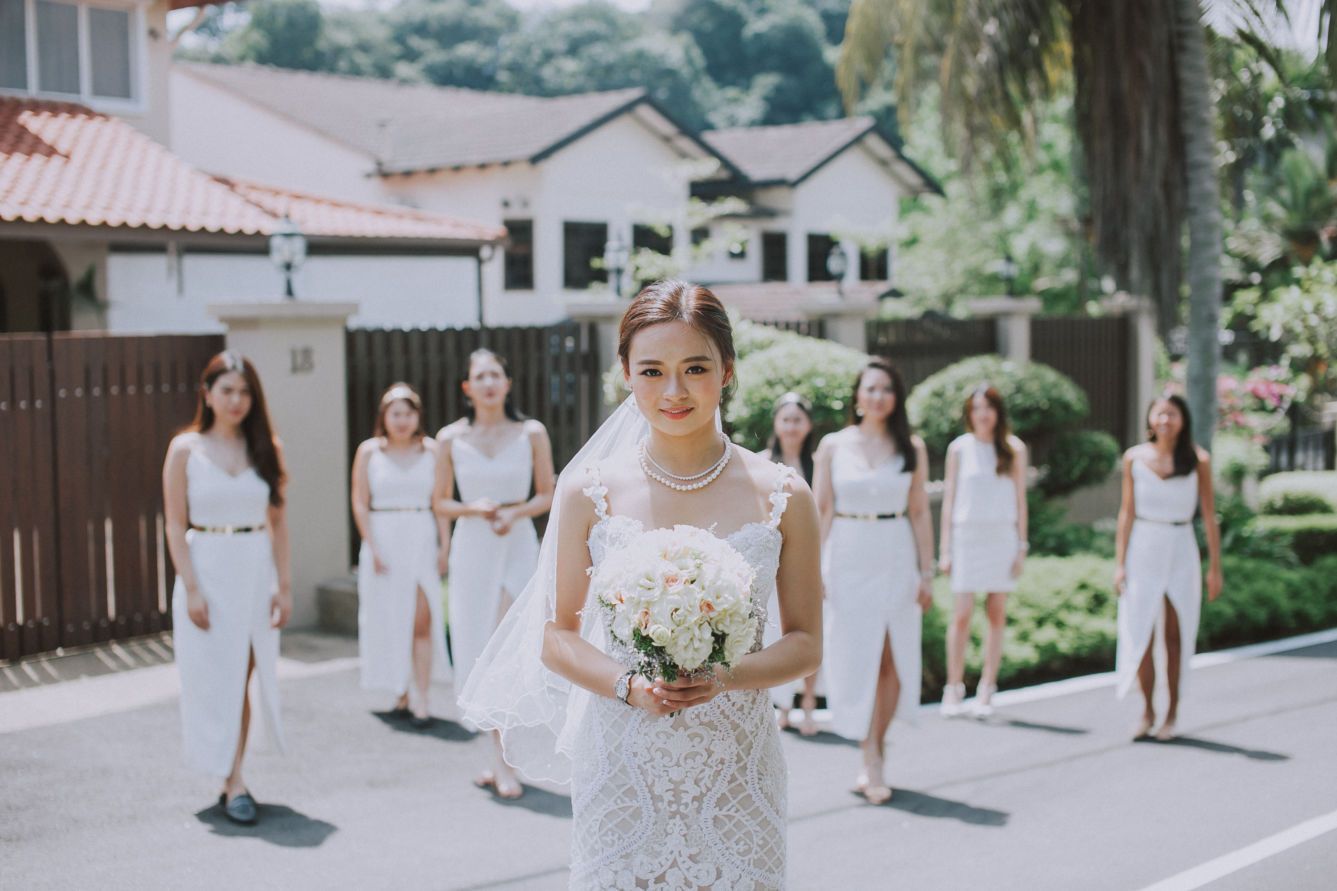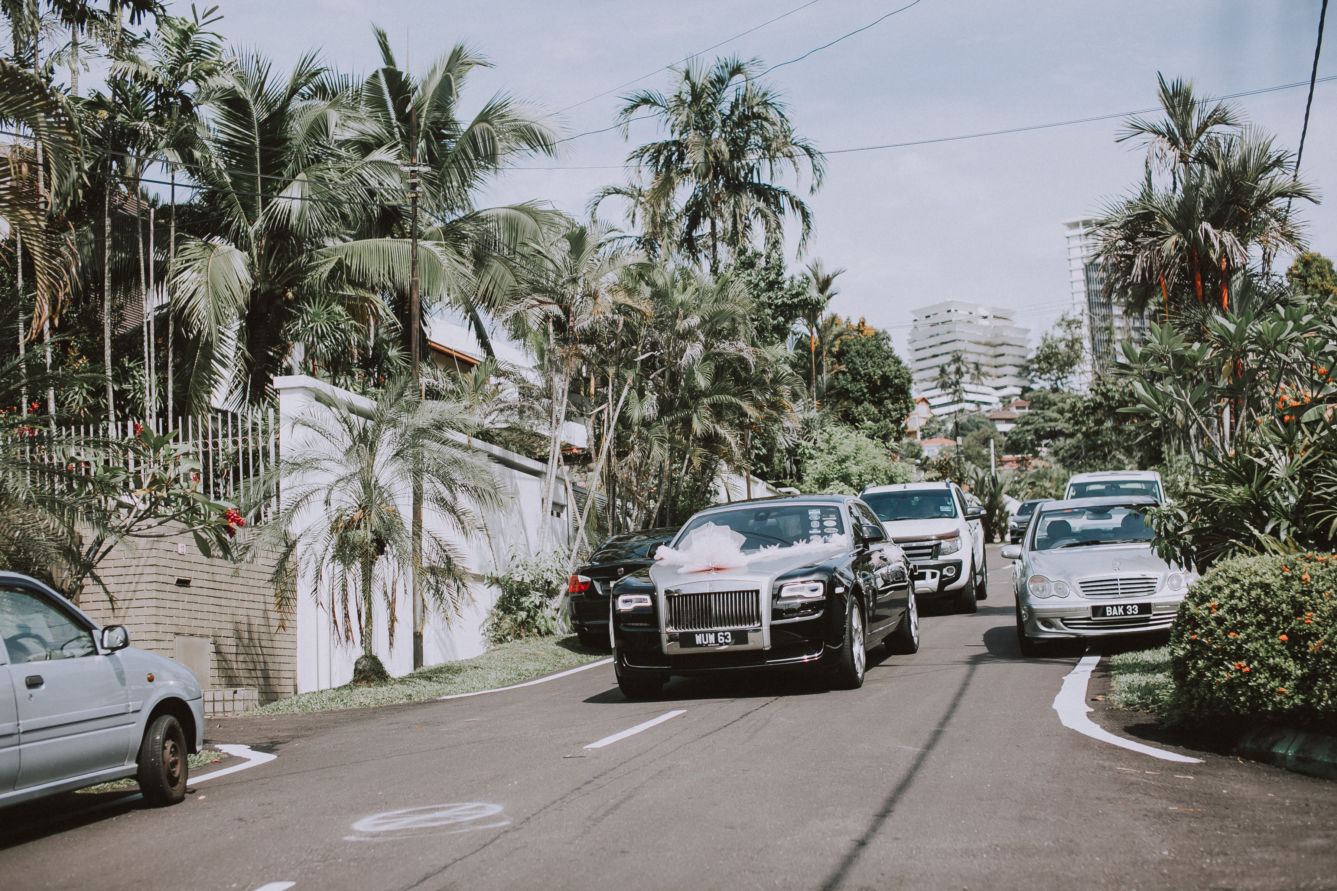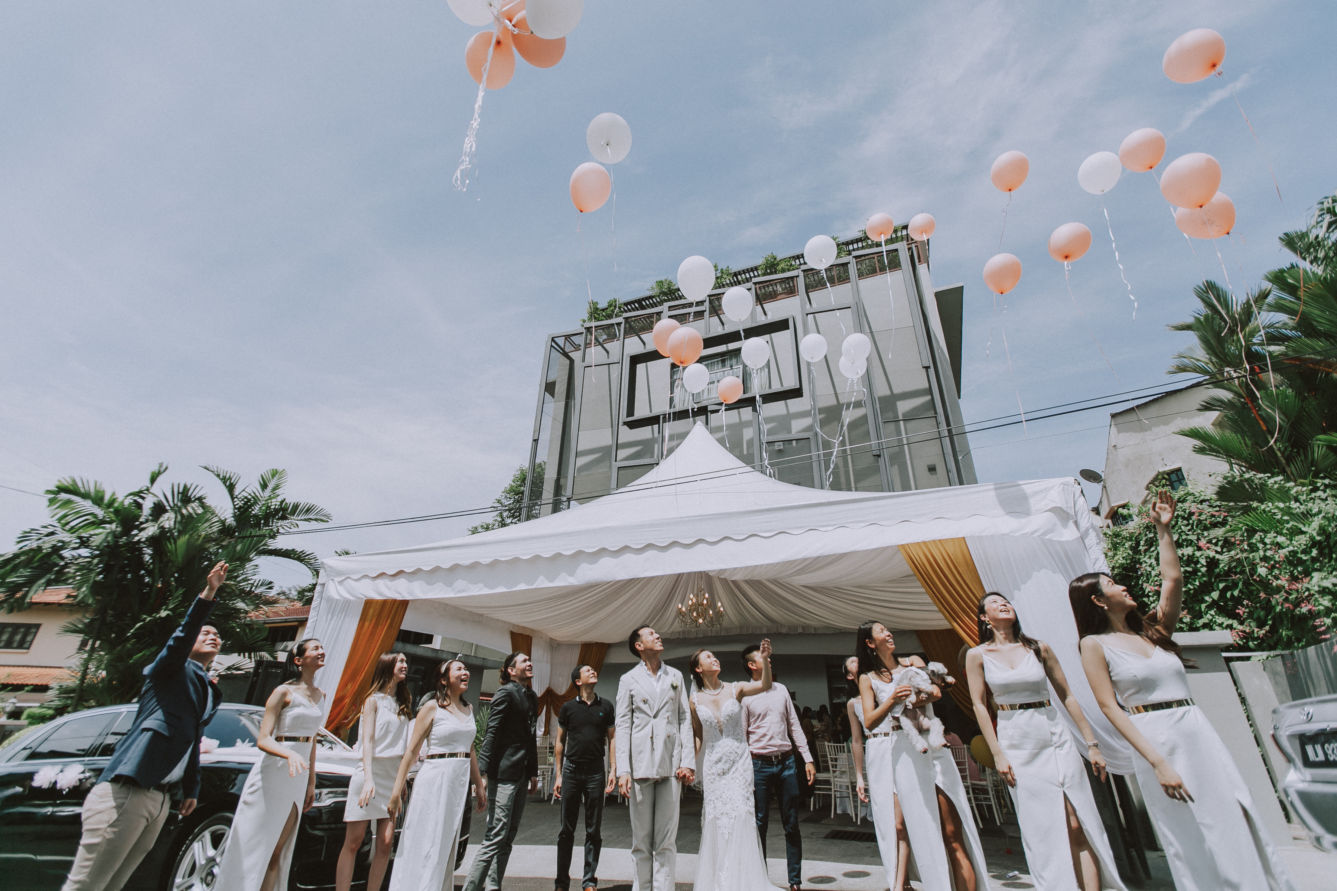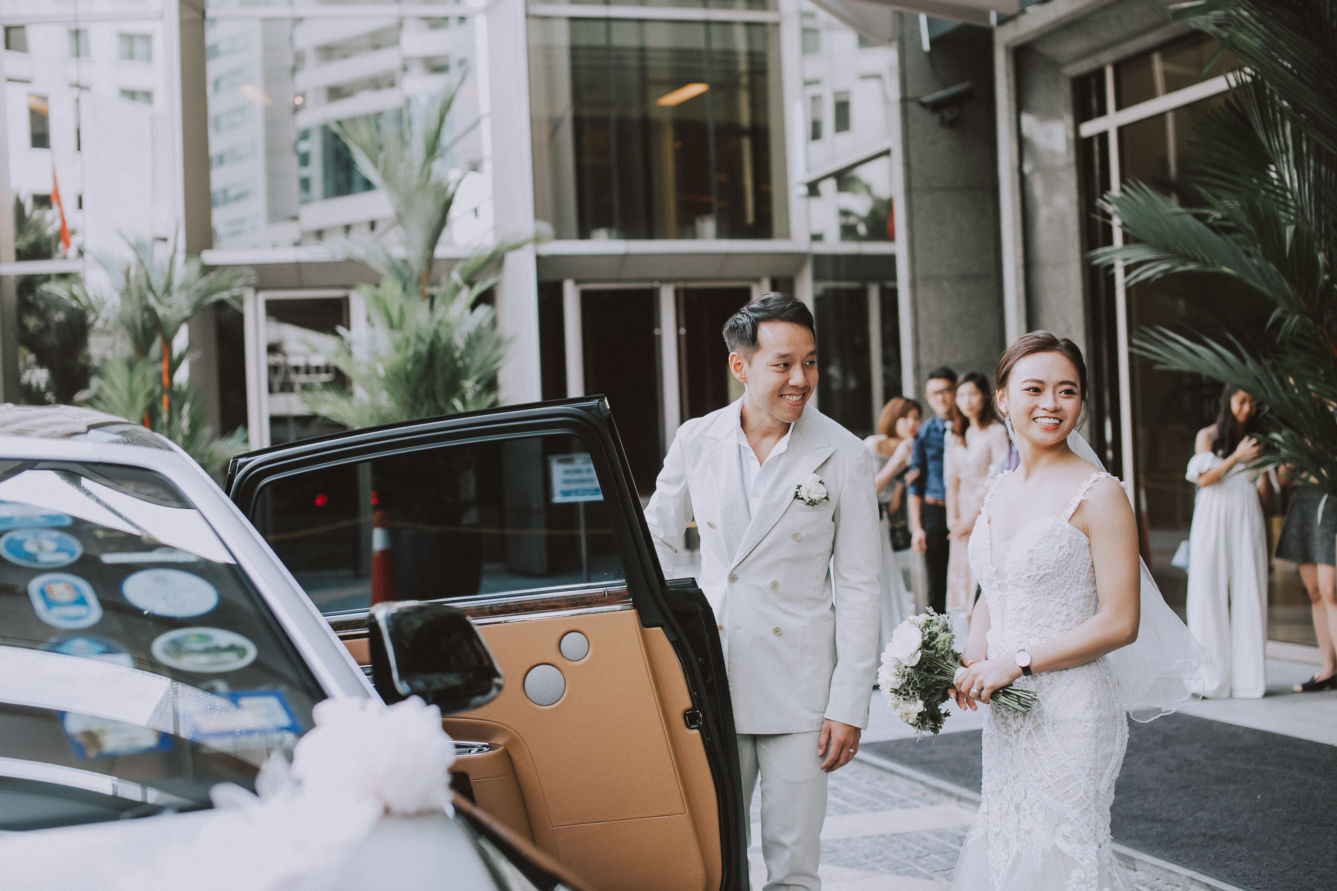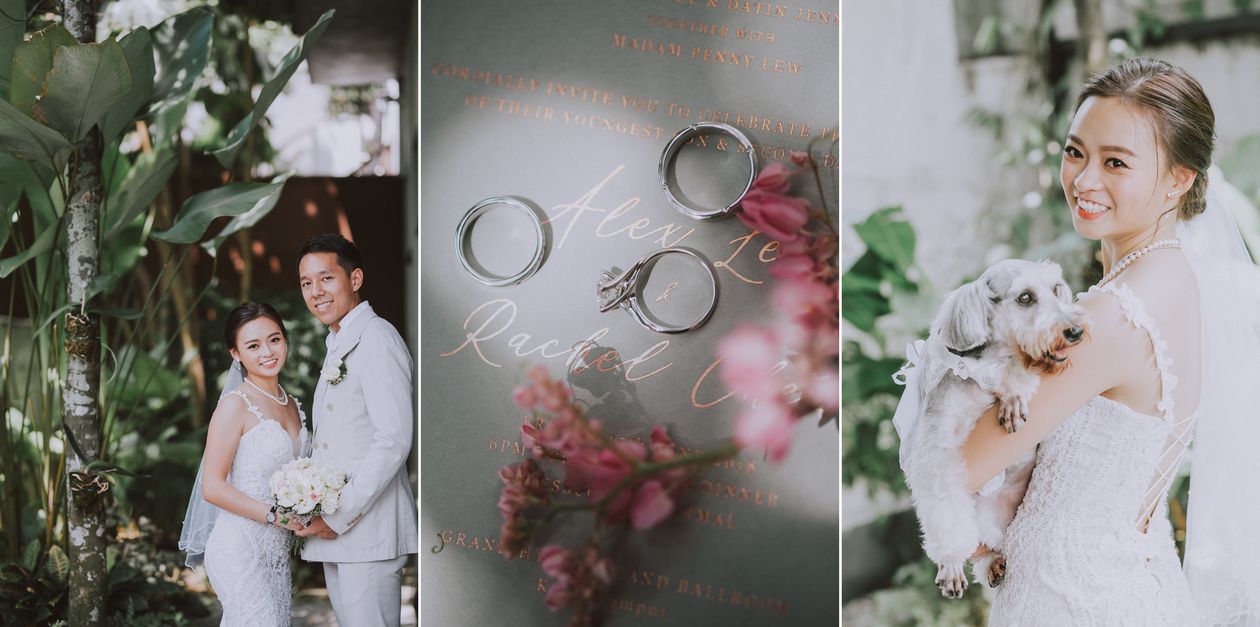 Alex's wore his romantic side on his sleeve, going to the extent of writing love letters and posting them to Rachel on a weekly basis.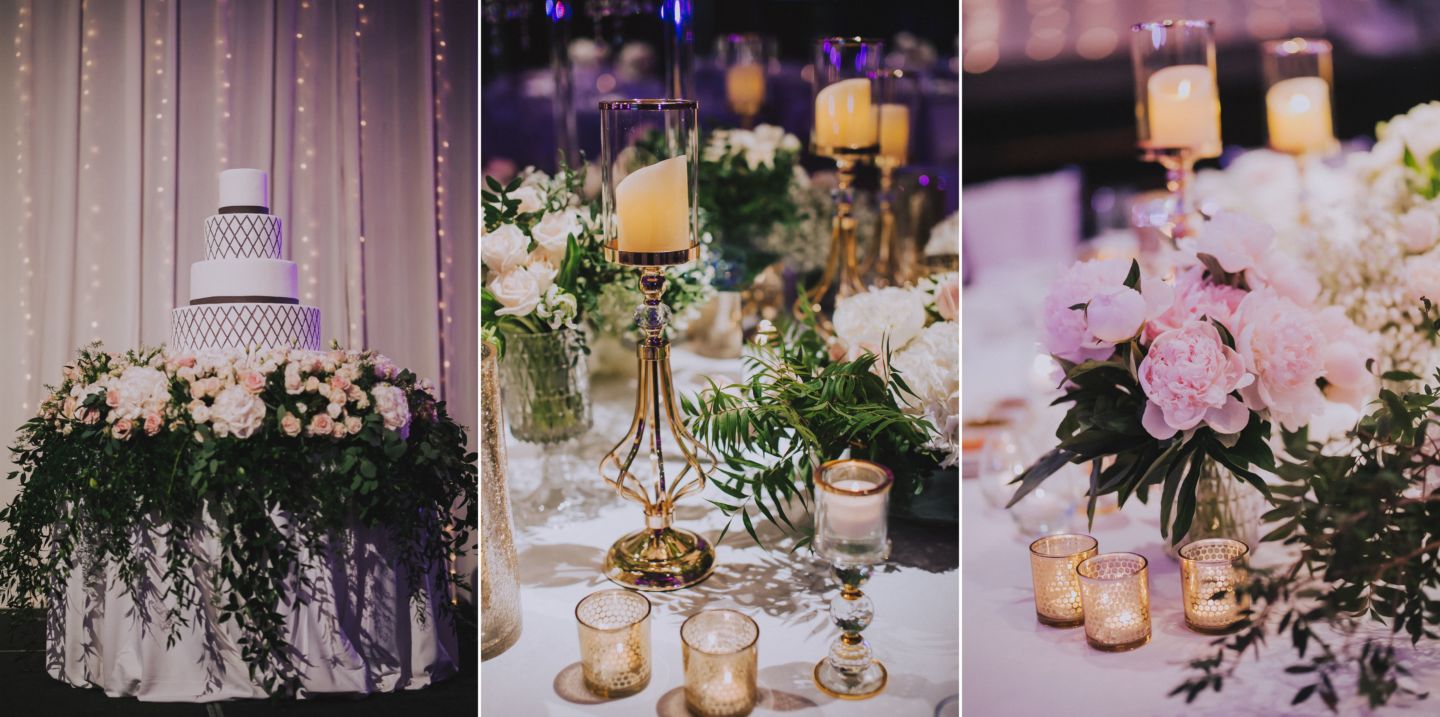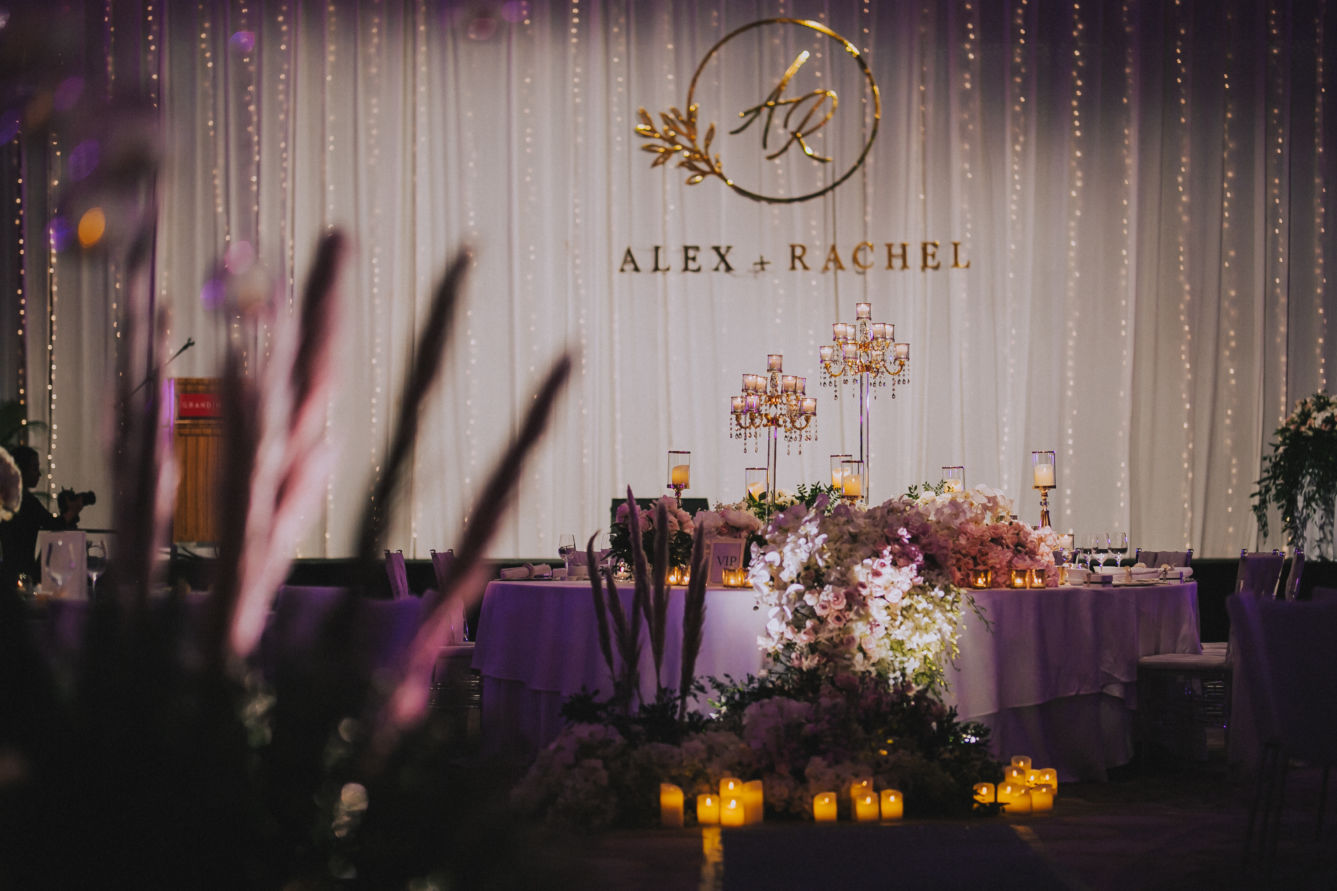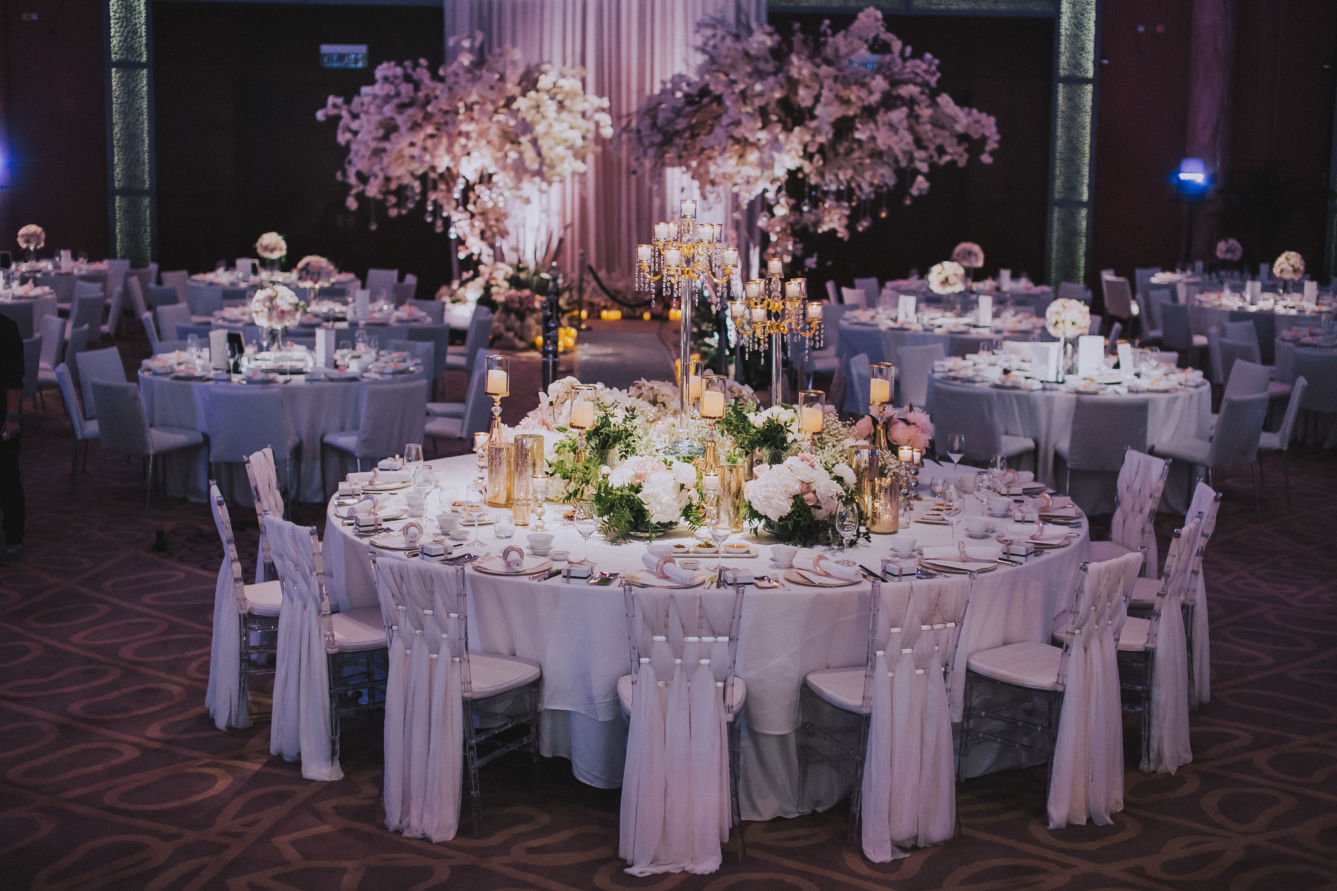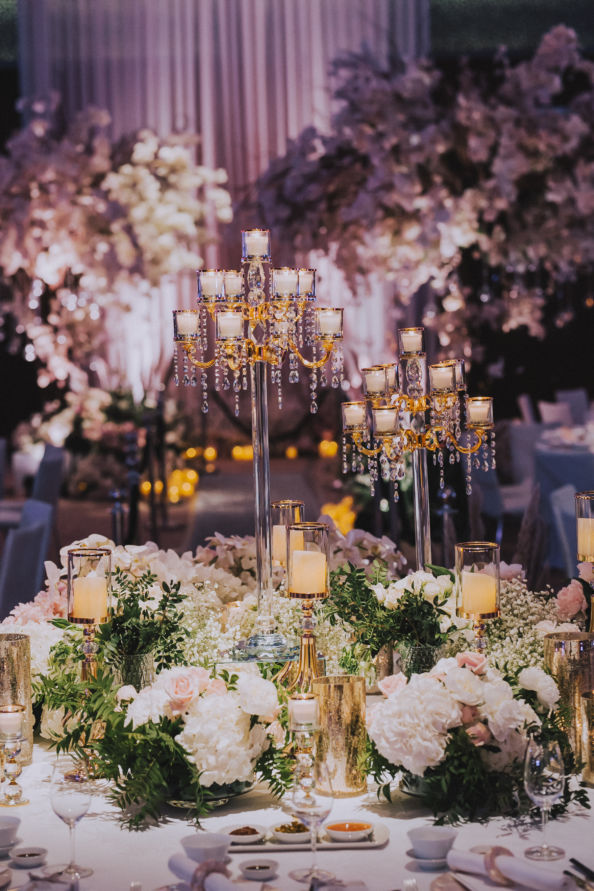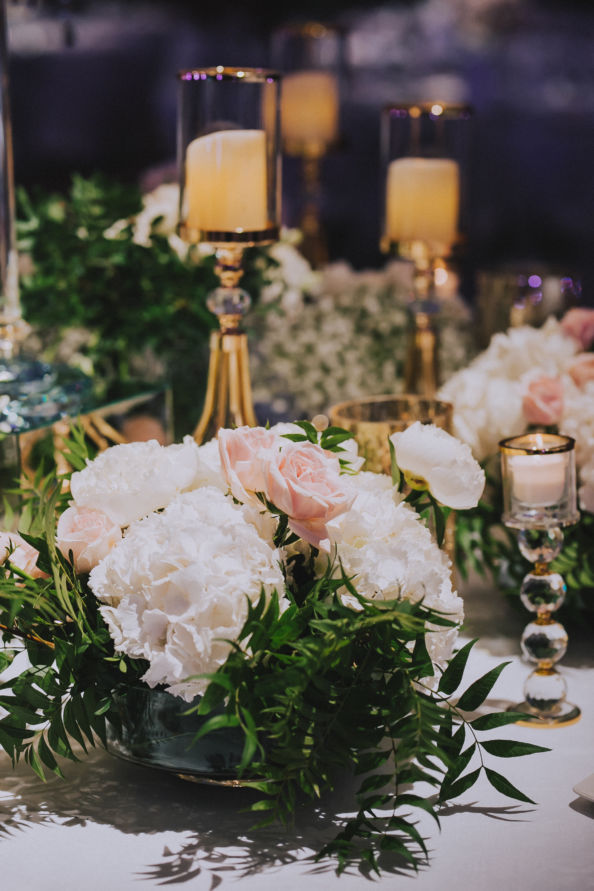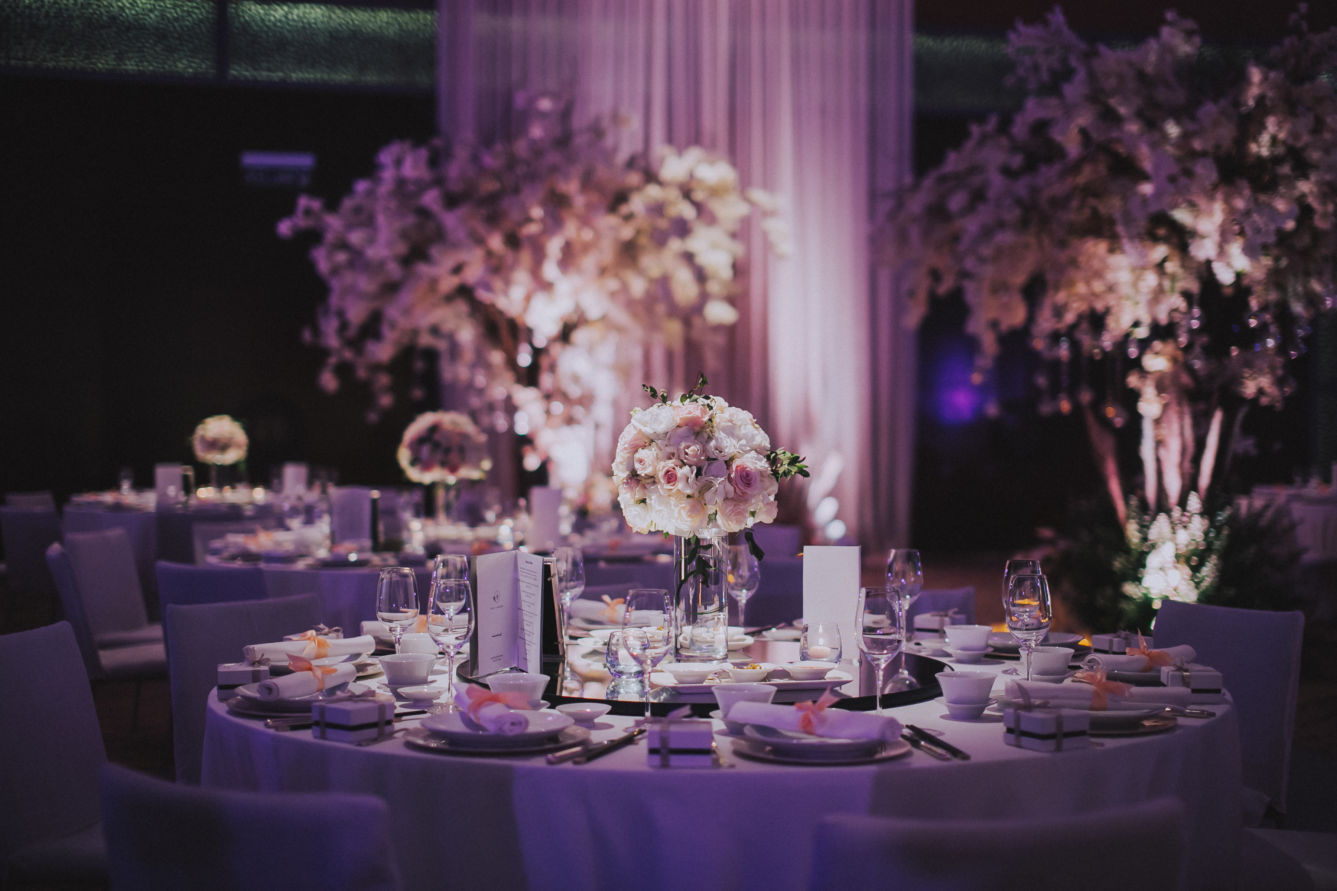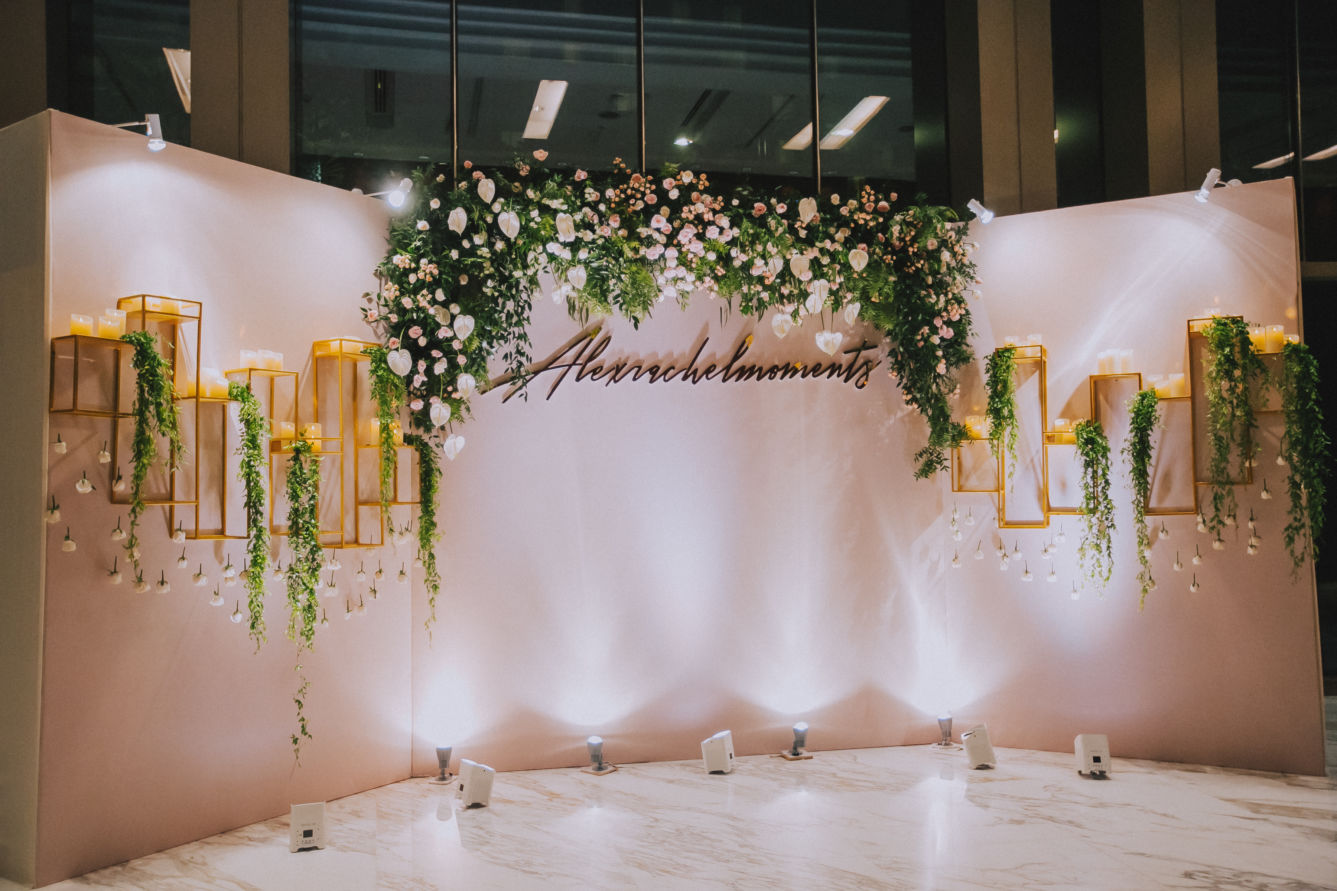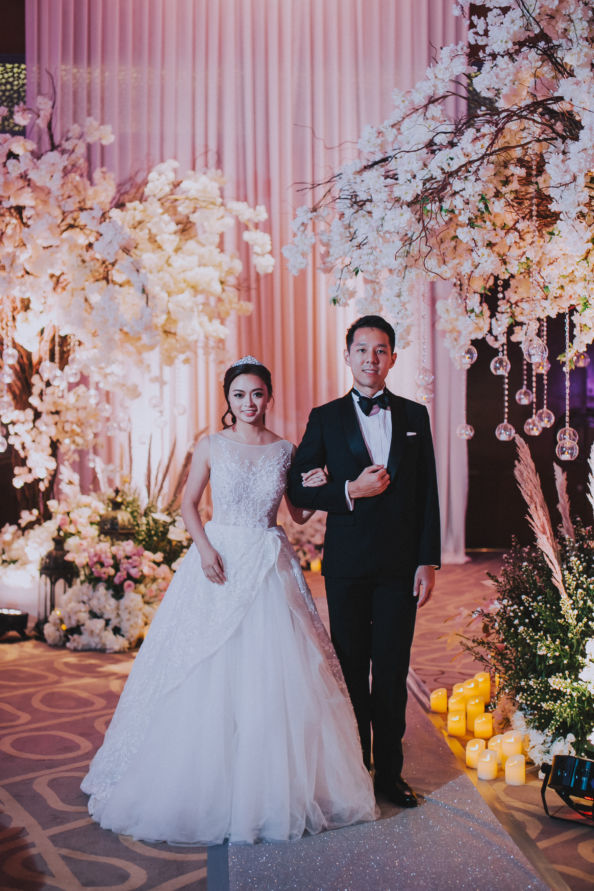 Thankfully, technology helped bridge the long-distance challenge and the couple spoke over Skype often. Alex took to playing his guitar and serenading Rachel over Skype too. Needless to say, his hard work paid off.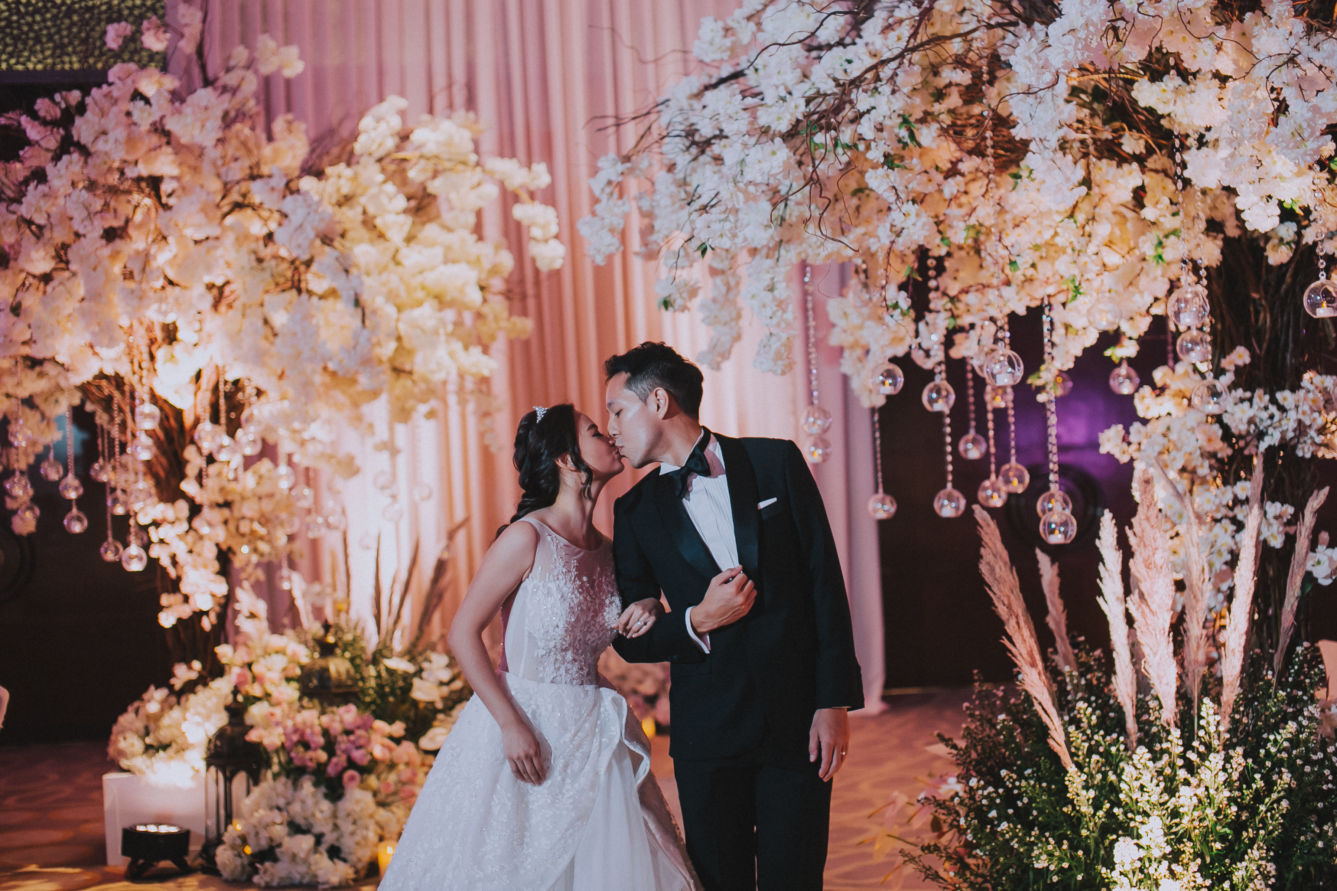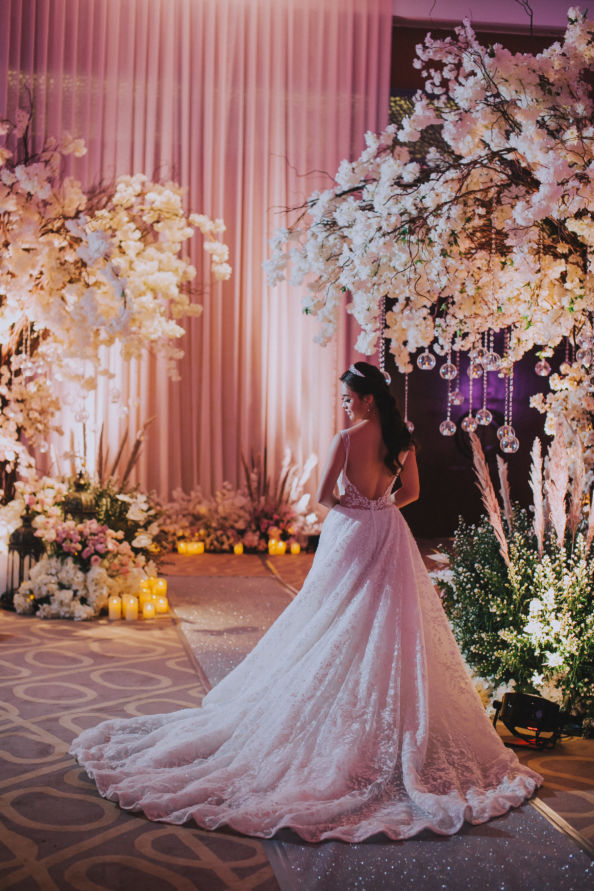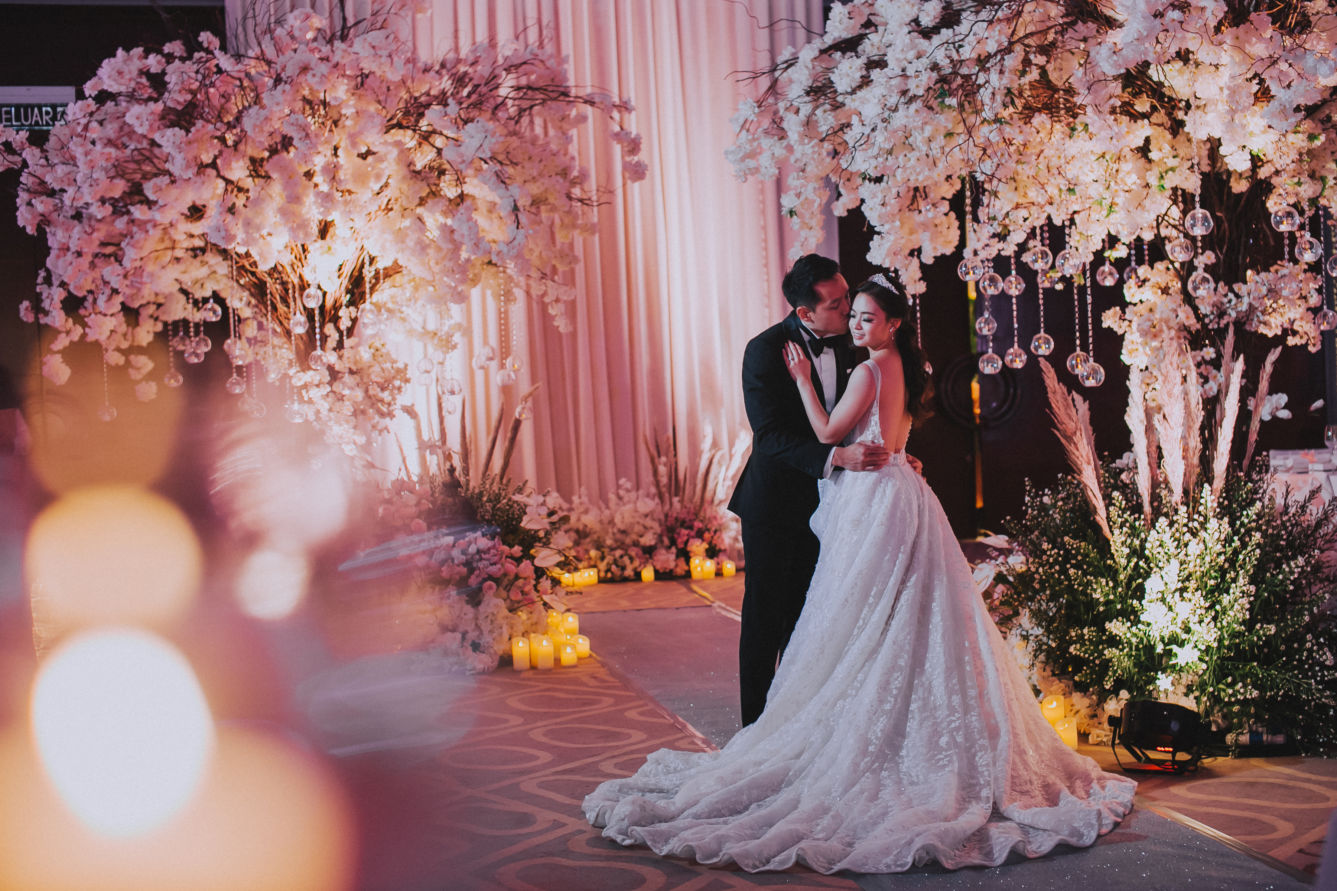 "He eventually flew over to Canada and we started a relationship. After a year or so of long distance relationship, I decided to move back home to be with him. Five years later, we got married," Rachel adds.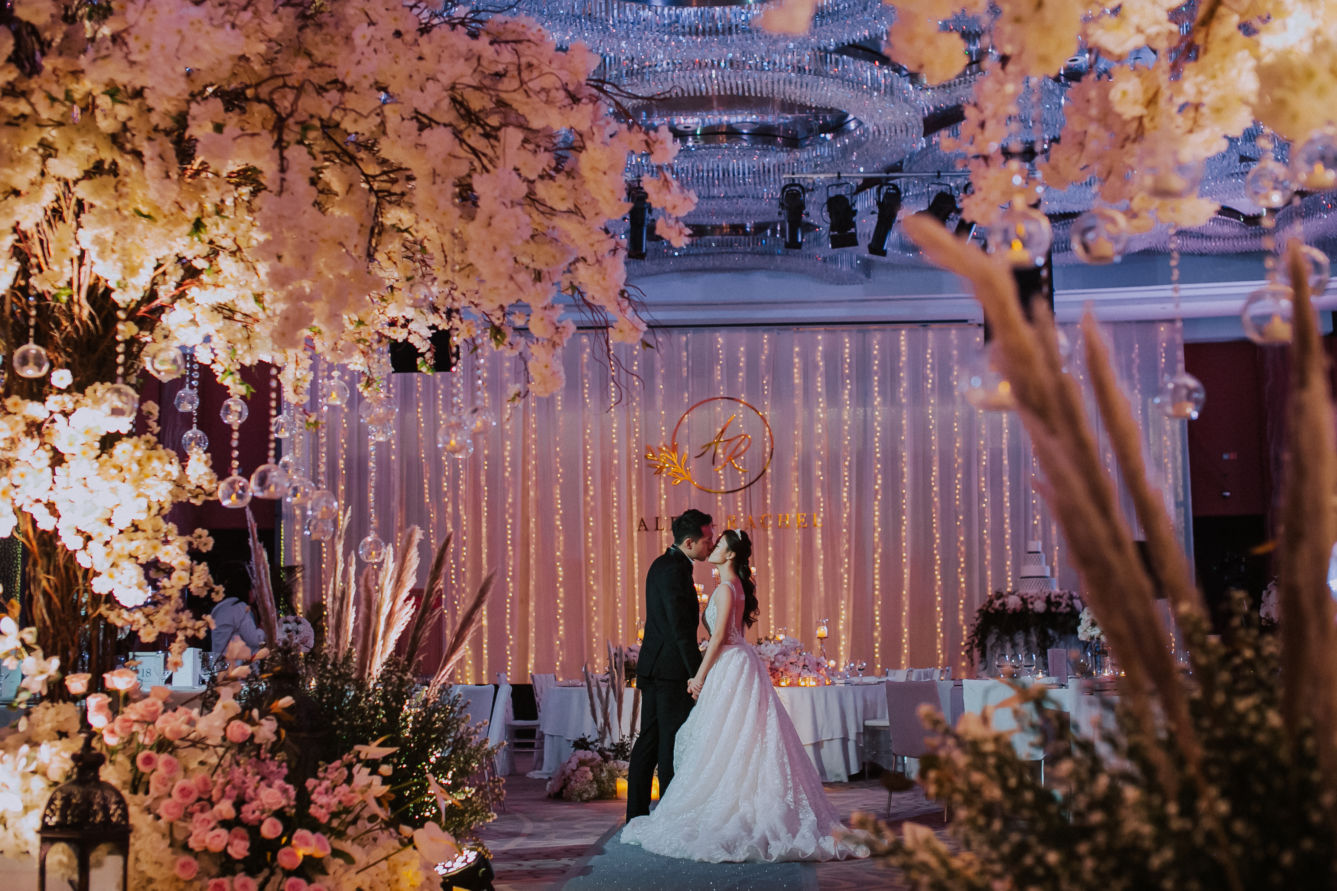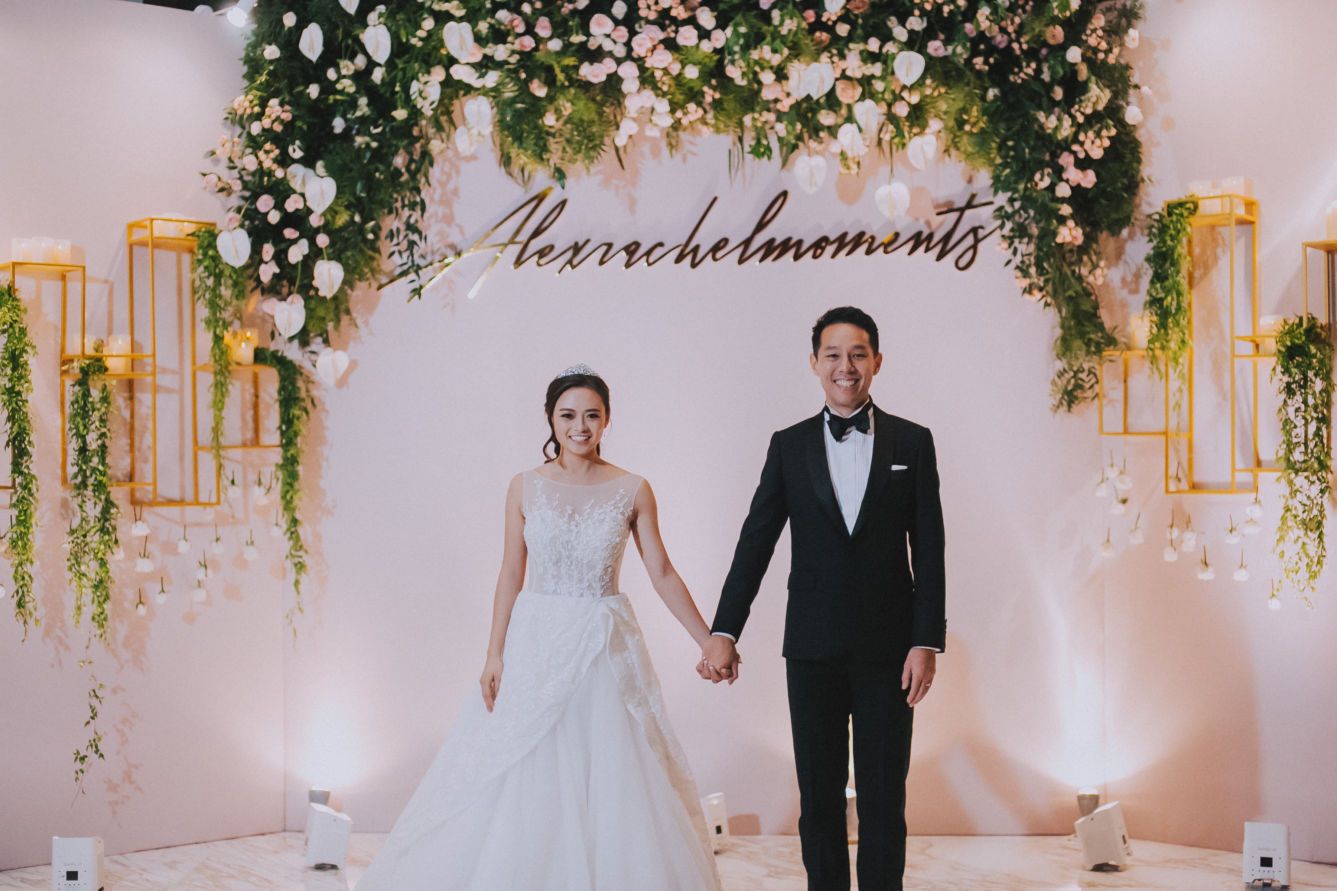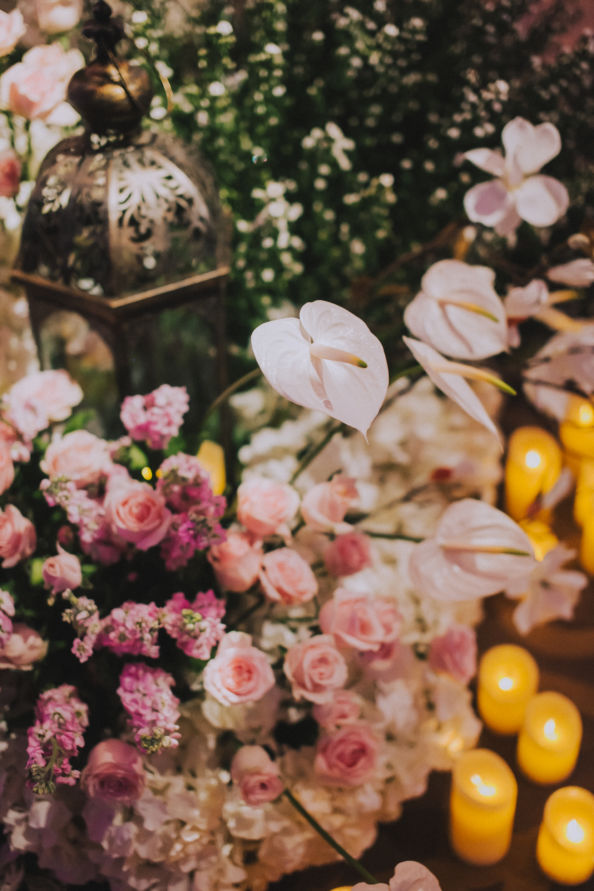 Reliving the proposal, Rachel said Alex had planned to propose in a Michelin starred restaurant housed in Siam Kempinski Hotel, Bangkok.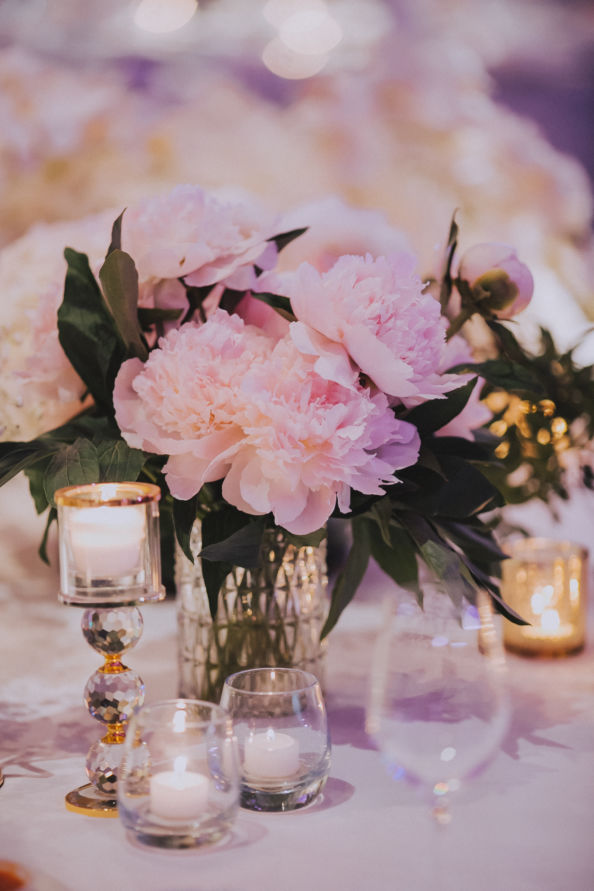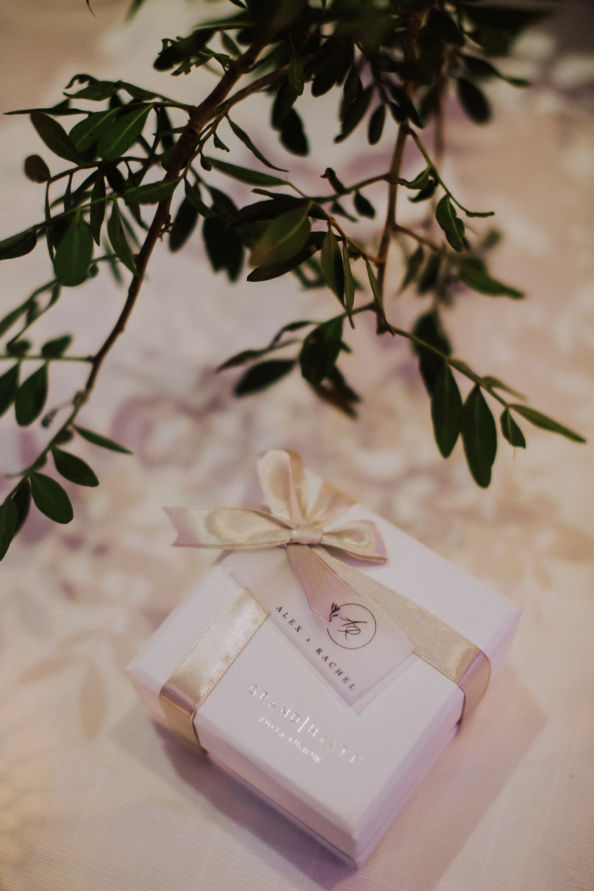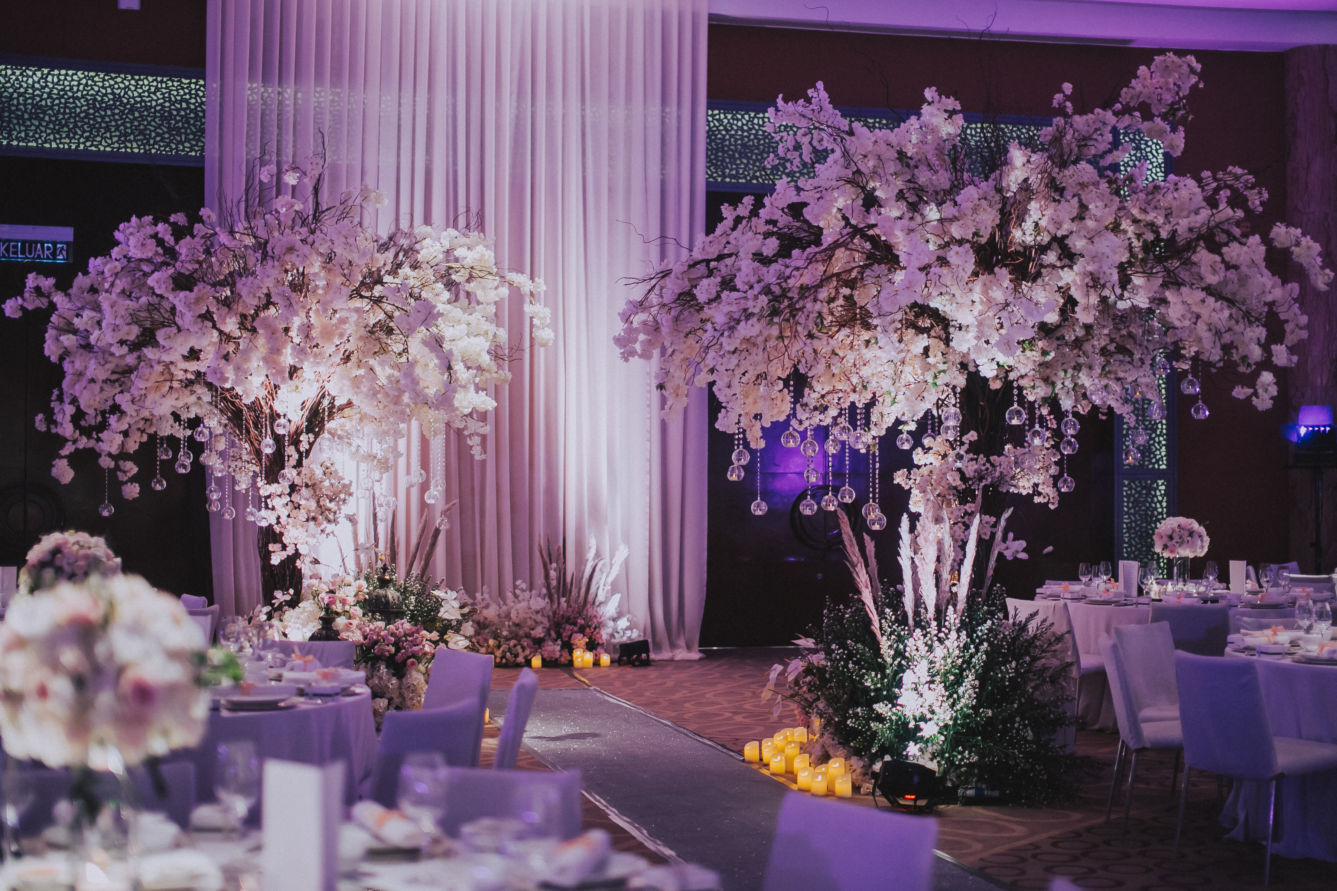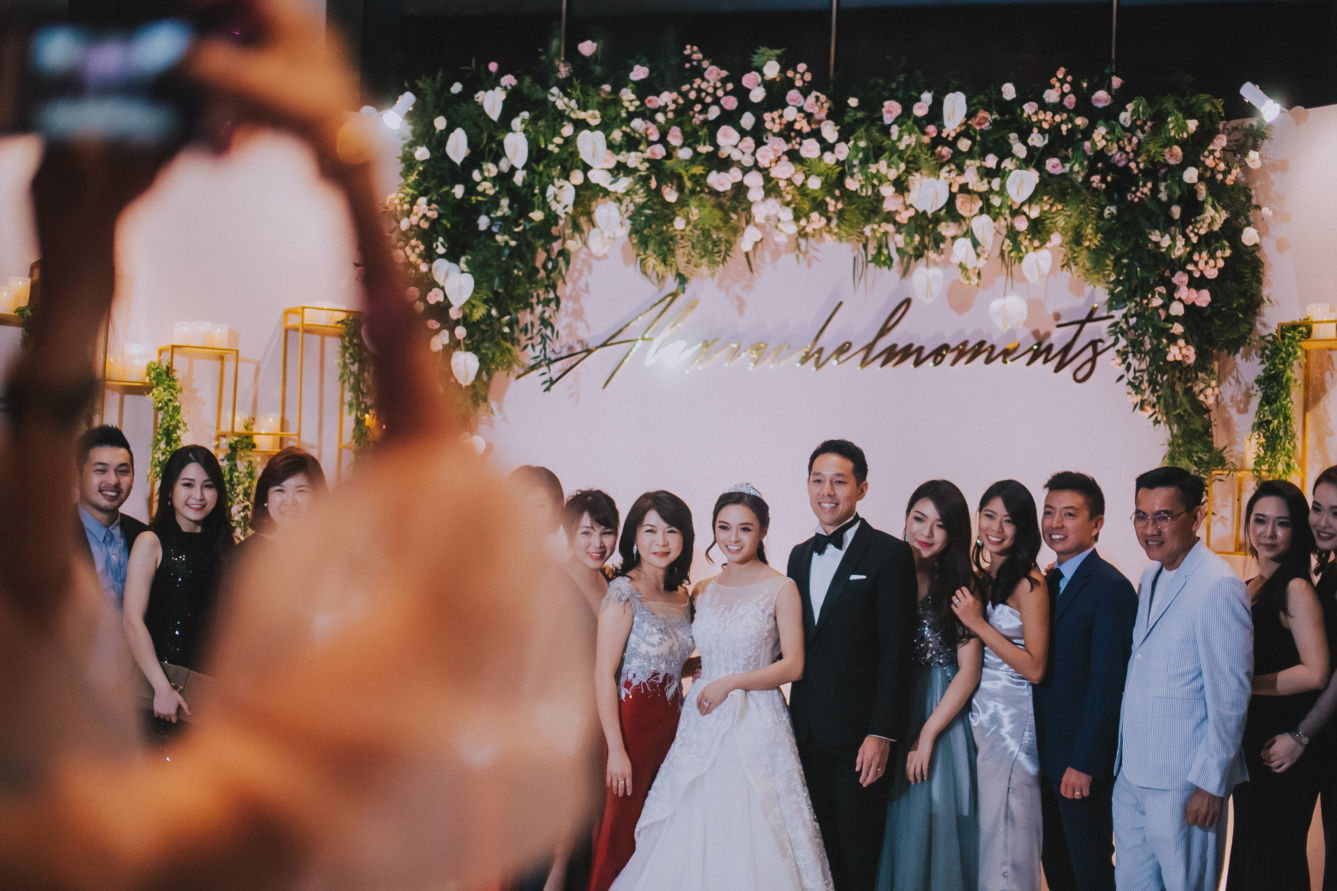 "However, things didn't go as planned and he ended up proposing to me in a temple in front of a crowd of people and monks. It wasn't the dream proposal that you see in Hollywood movies where your fiancé proposes to you at a romantic dinner, or you find a surprise ring in the champagne glass or something like that, but it was a proposal unique to us and I ended up liking it a lot," the bride gushes.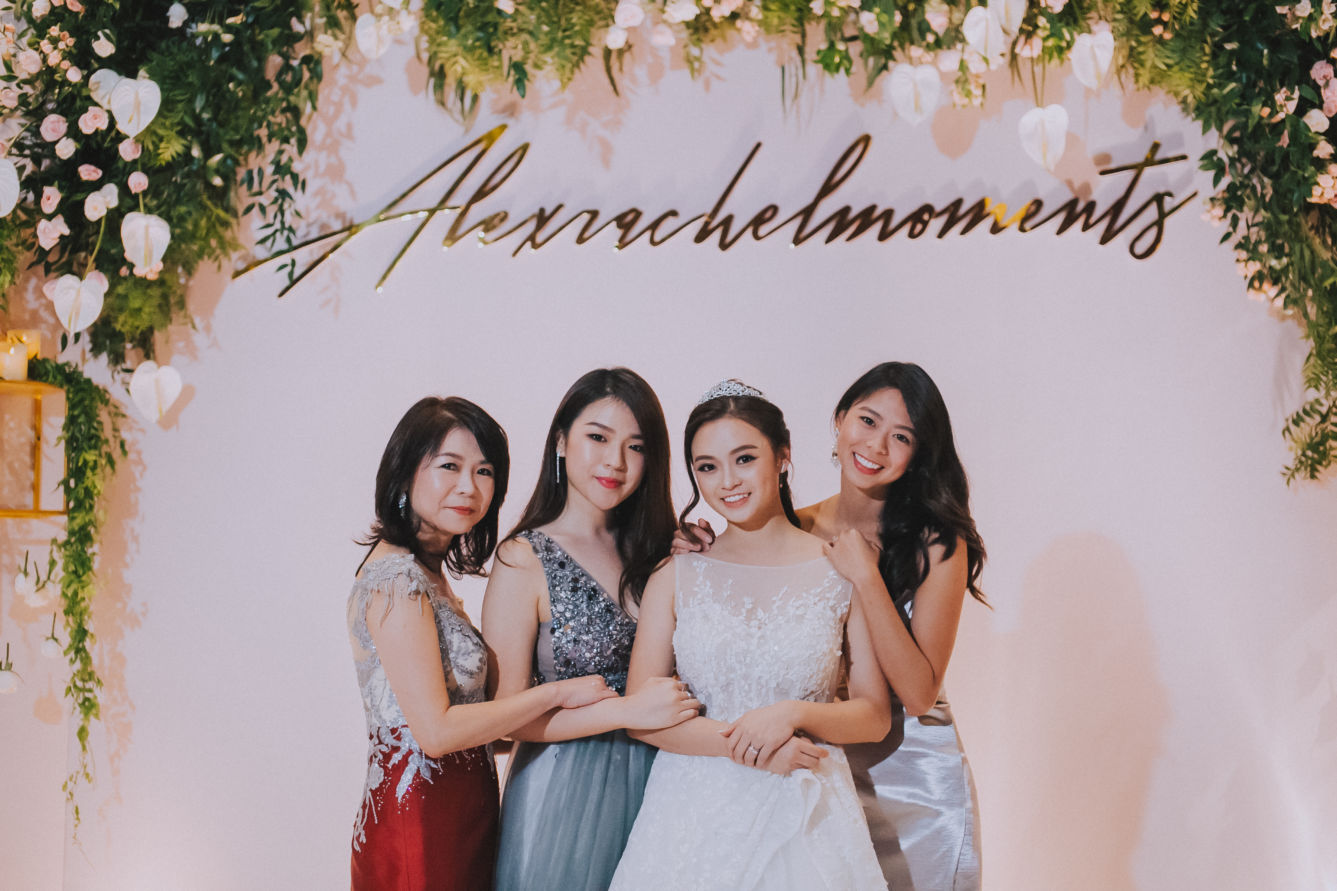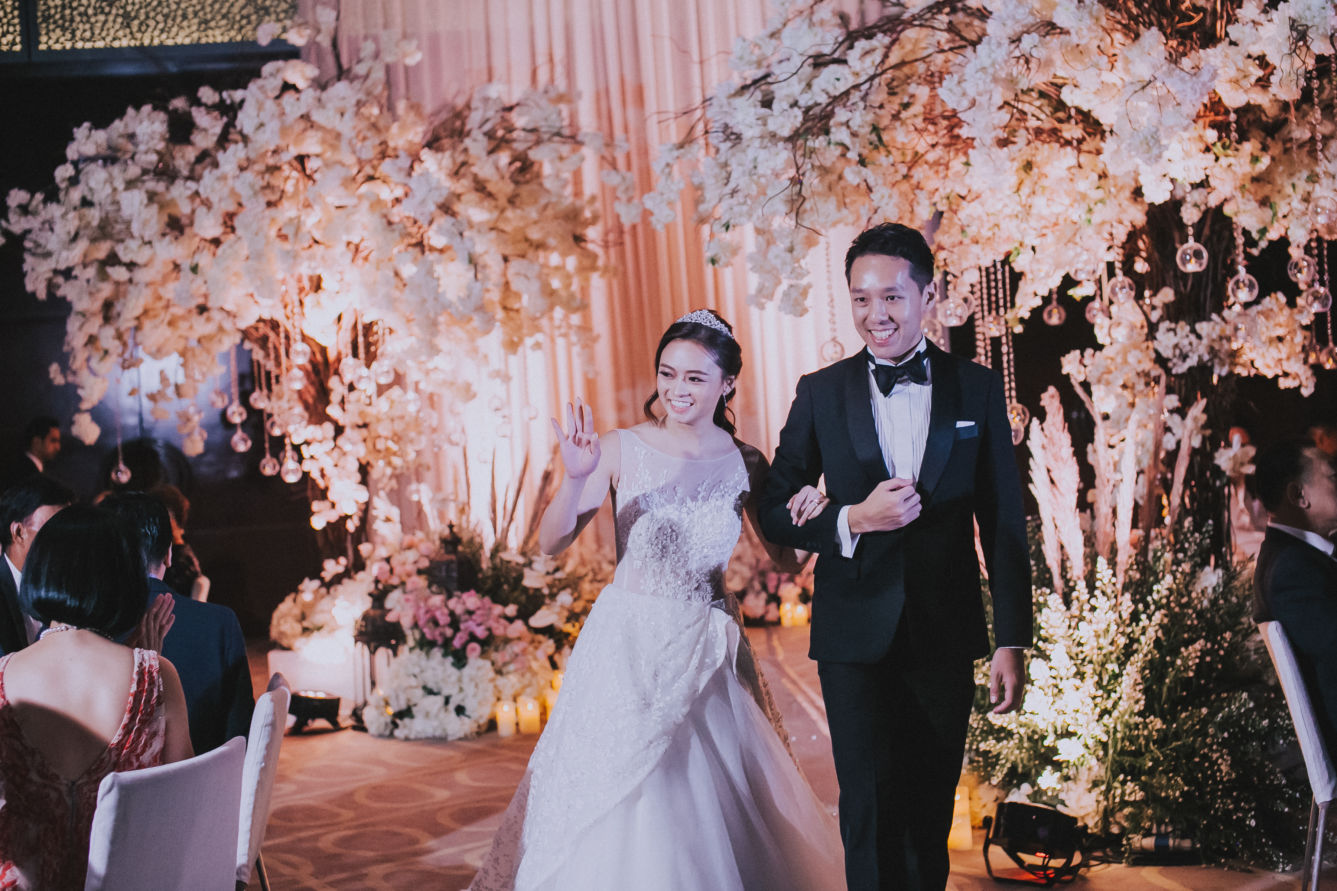 The couple only started really planning their big day two months before the set date.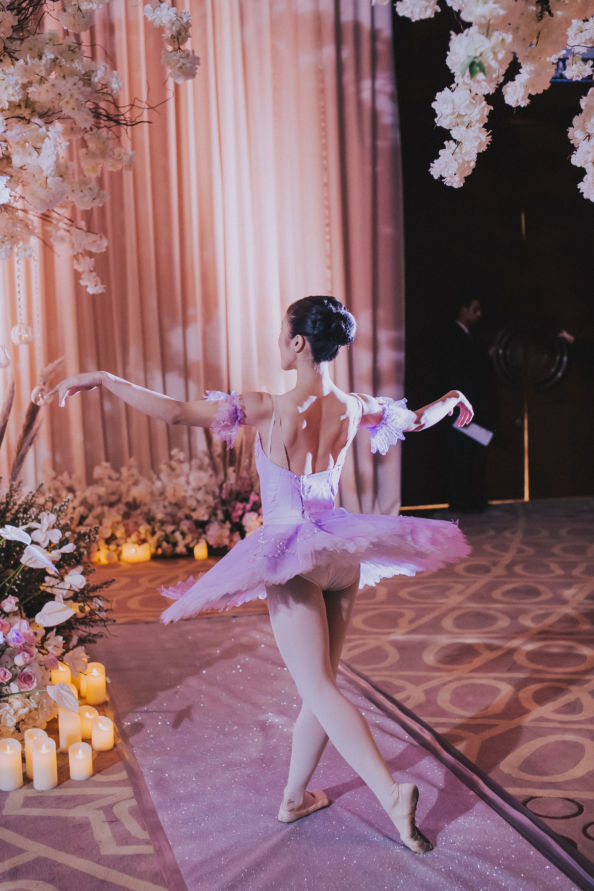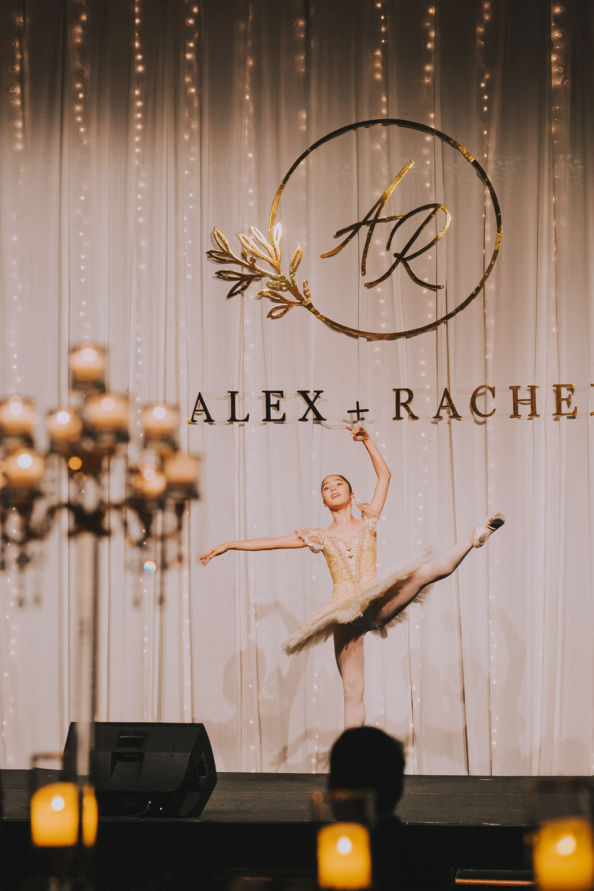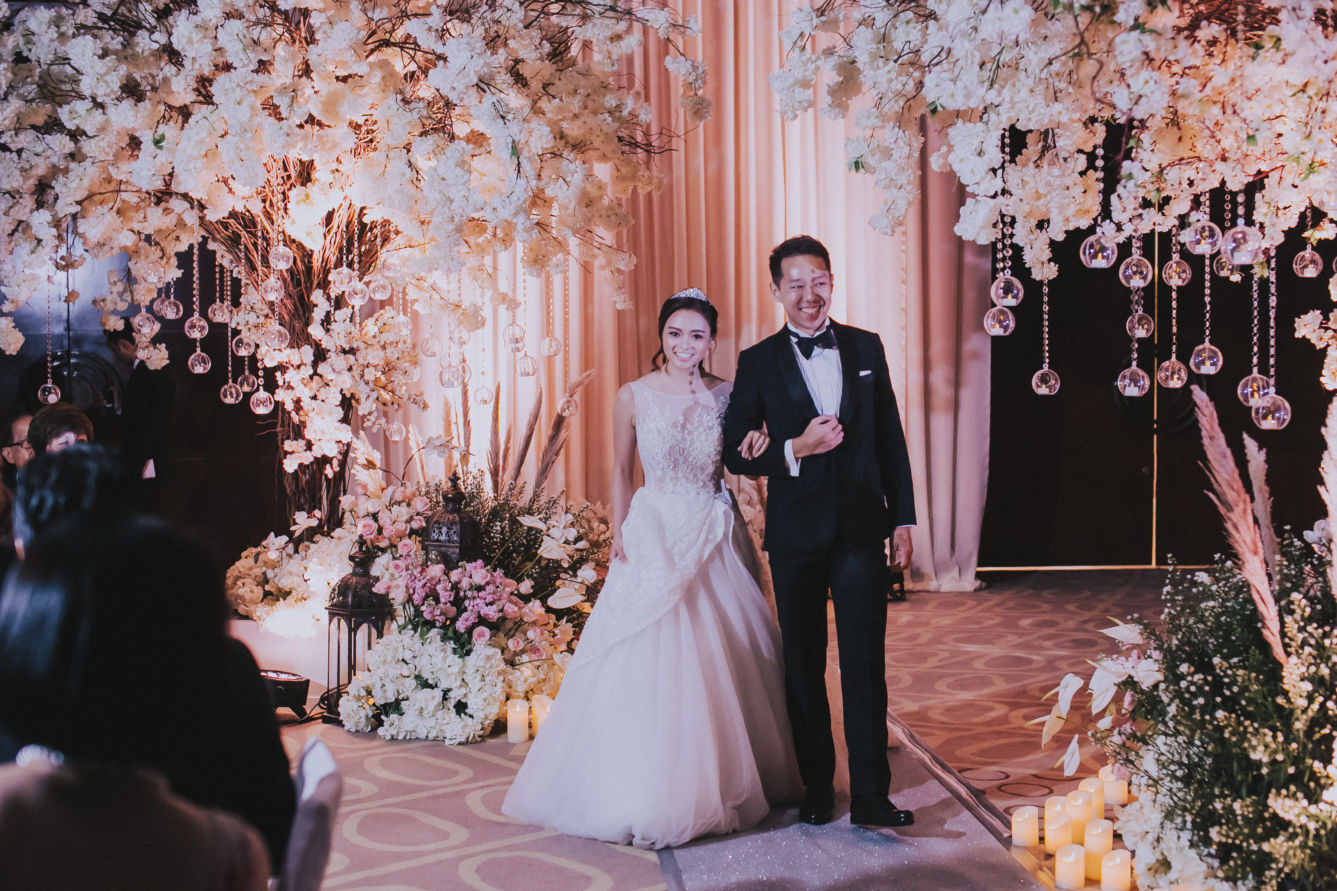 "I was very anxious as I thought it would not be executed well, but (professional event planners) Wishing Tree proved that they can put together a beautiful wedding in such a short planning duration.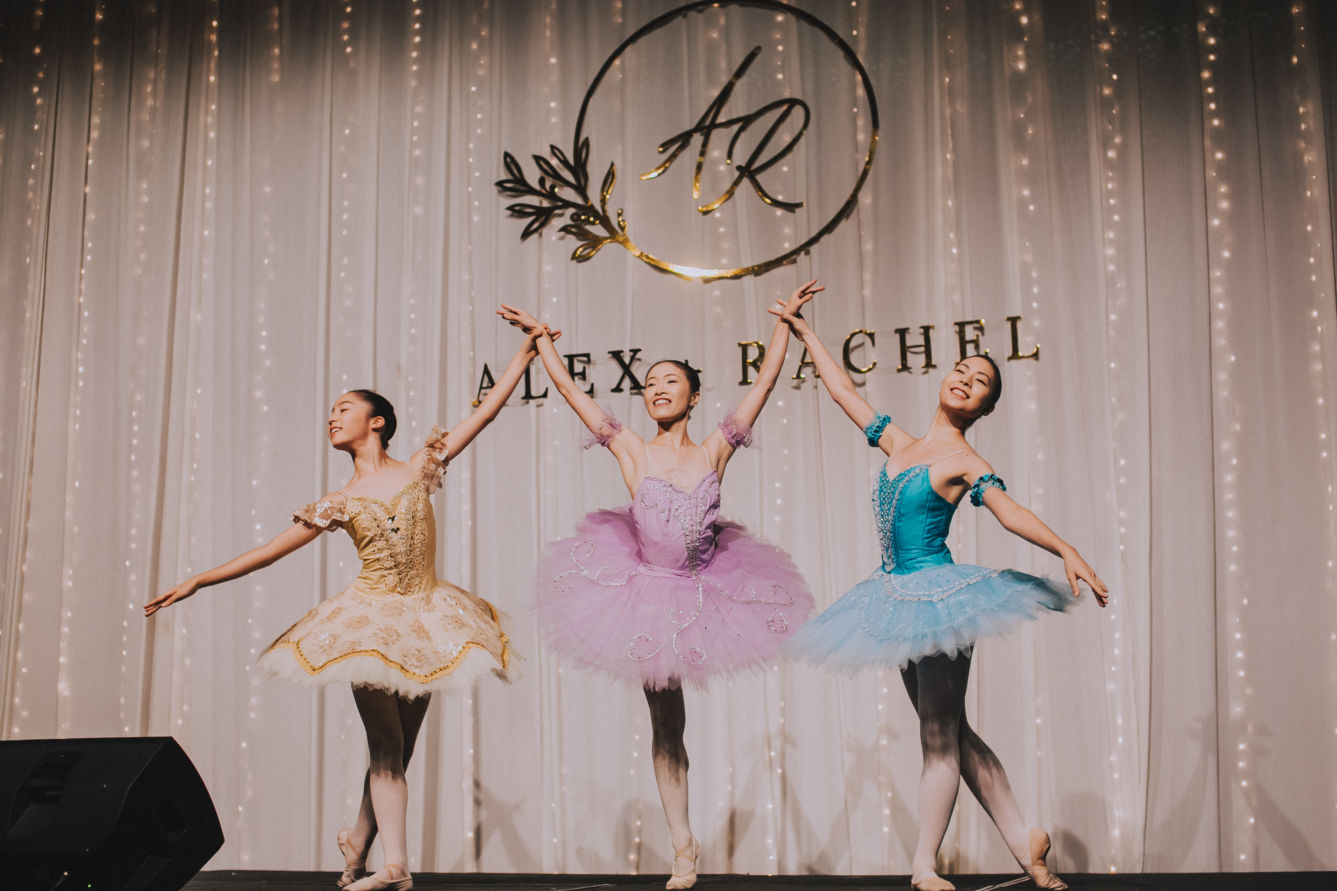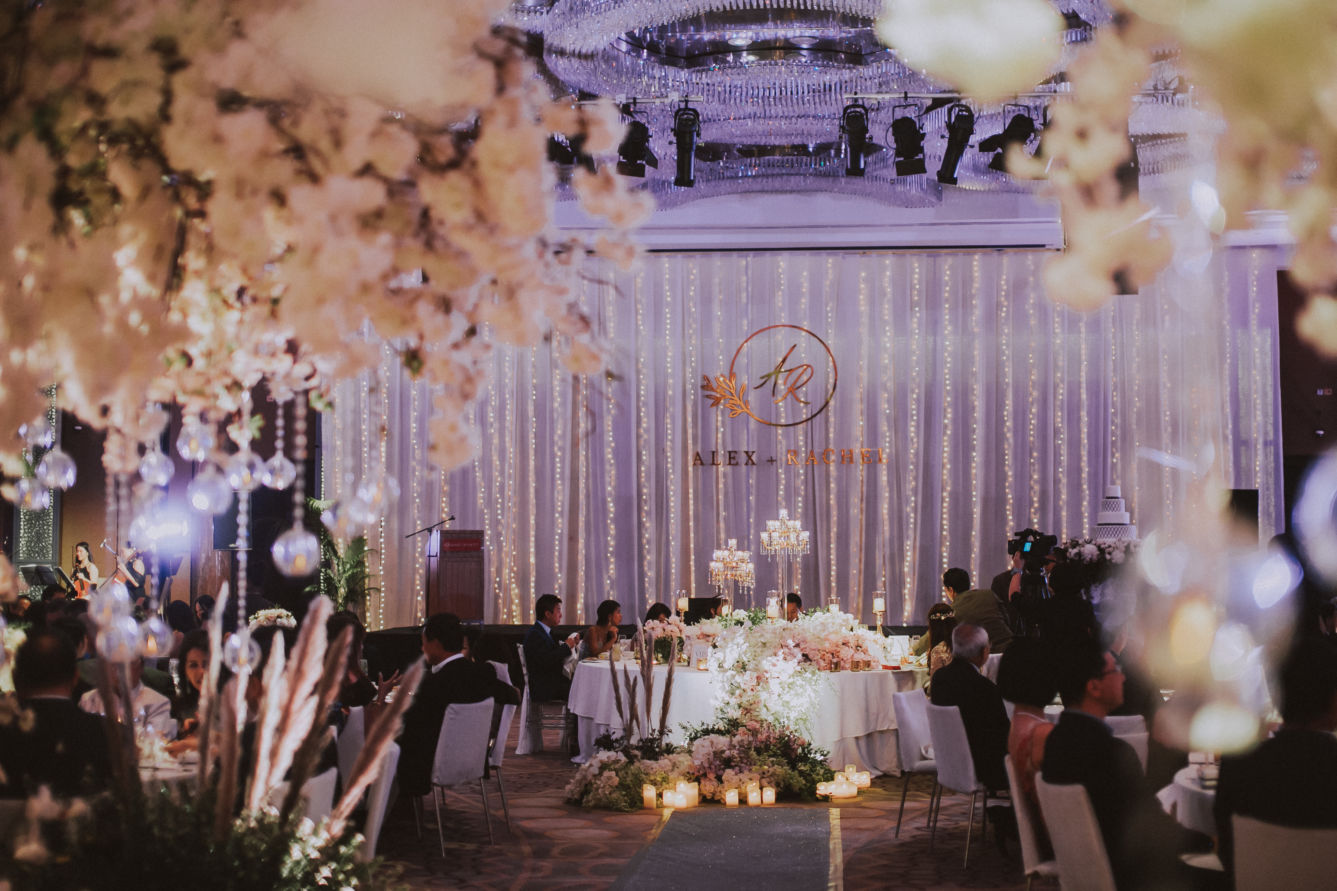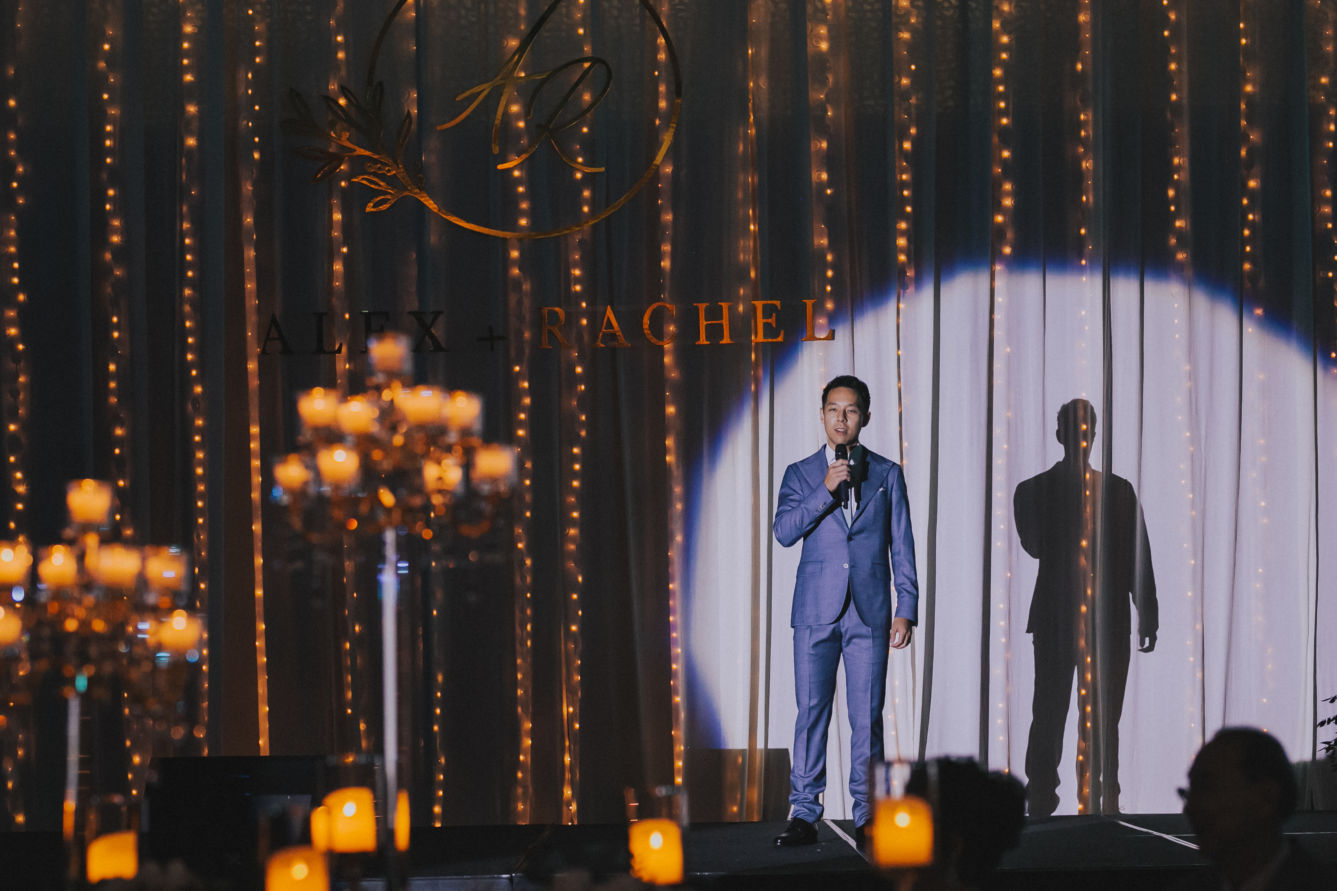 "Everything was executed to our expectations, and above. Even though we only met with Wishing Tree twice in person, and most of the exchanges were on WhatsApp, they were very professional and very experienced in this industry.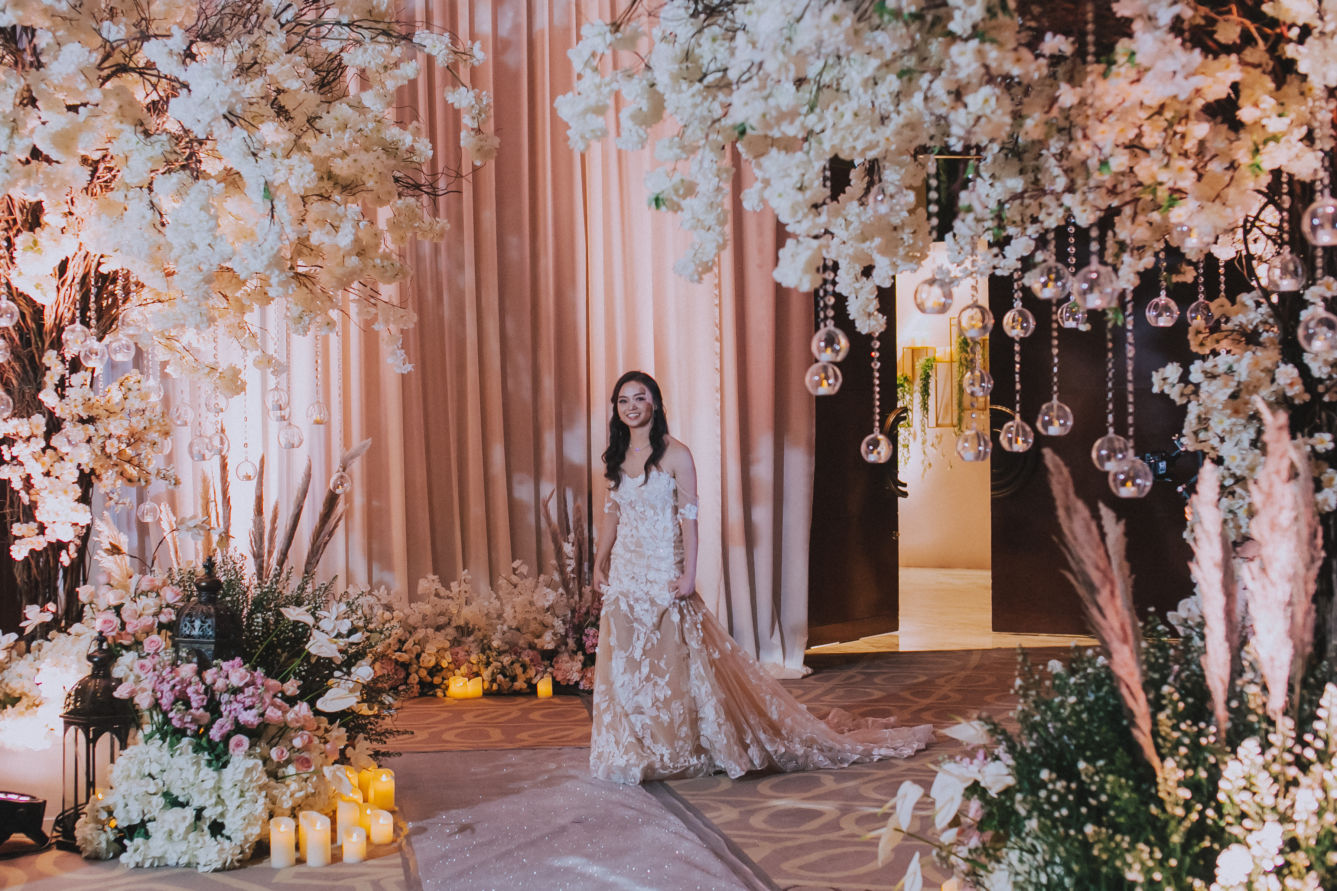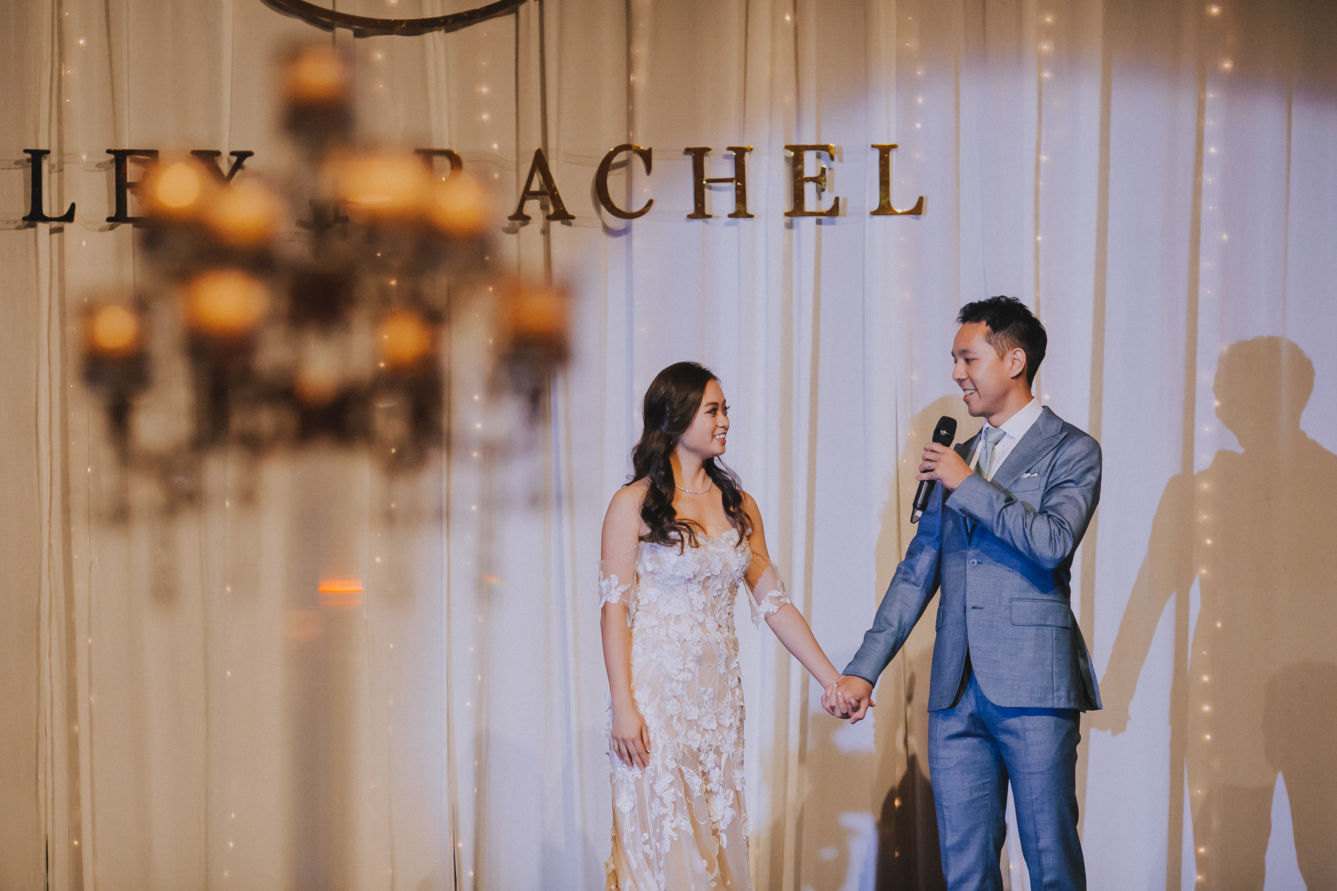 "They knew what looked good, what matched, what didn't work, and somehow read into our minds and moods to know what we would like," Rachel elaborates.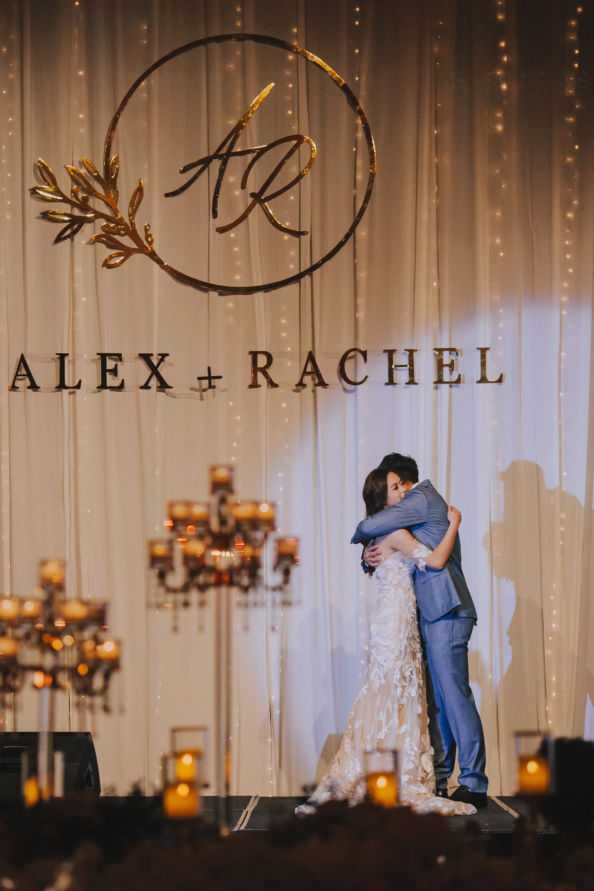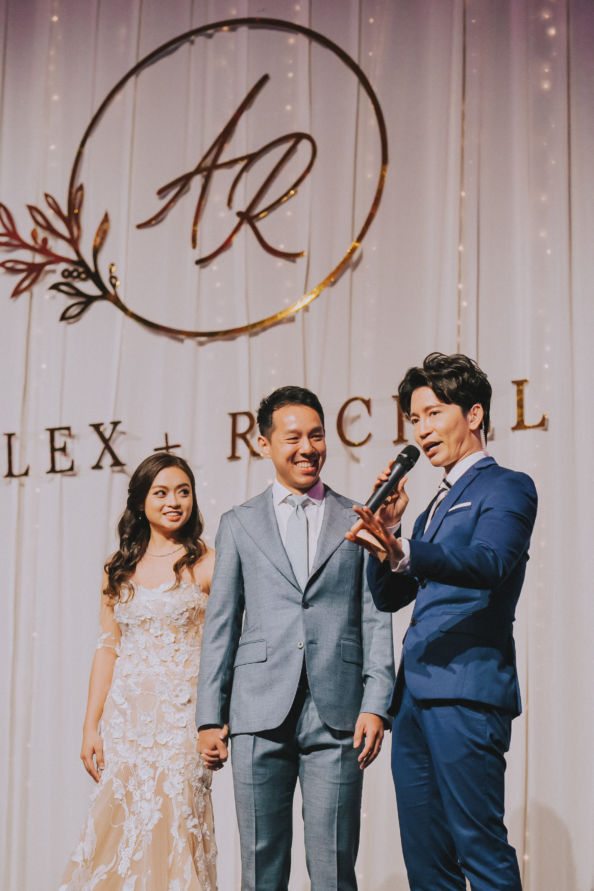 There was no specific theme for their dinner but both the bride and groom wanted a timeless, yet classic and romantic wedding. The event, they insisted, should not be something that may look dated 50-years from their June 2018 wedding day.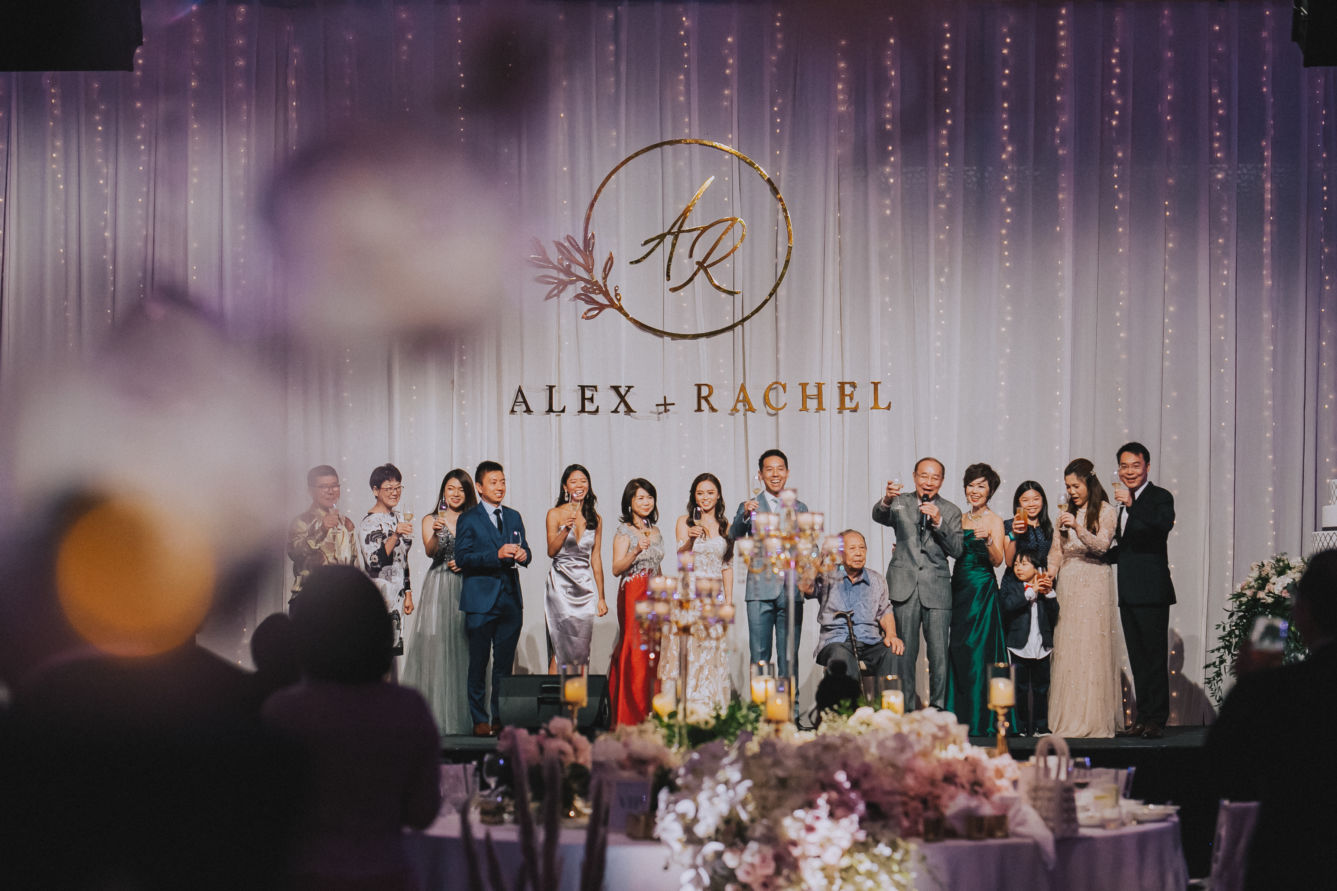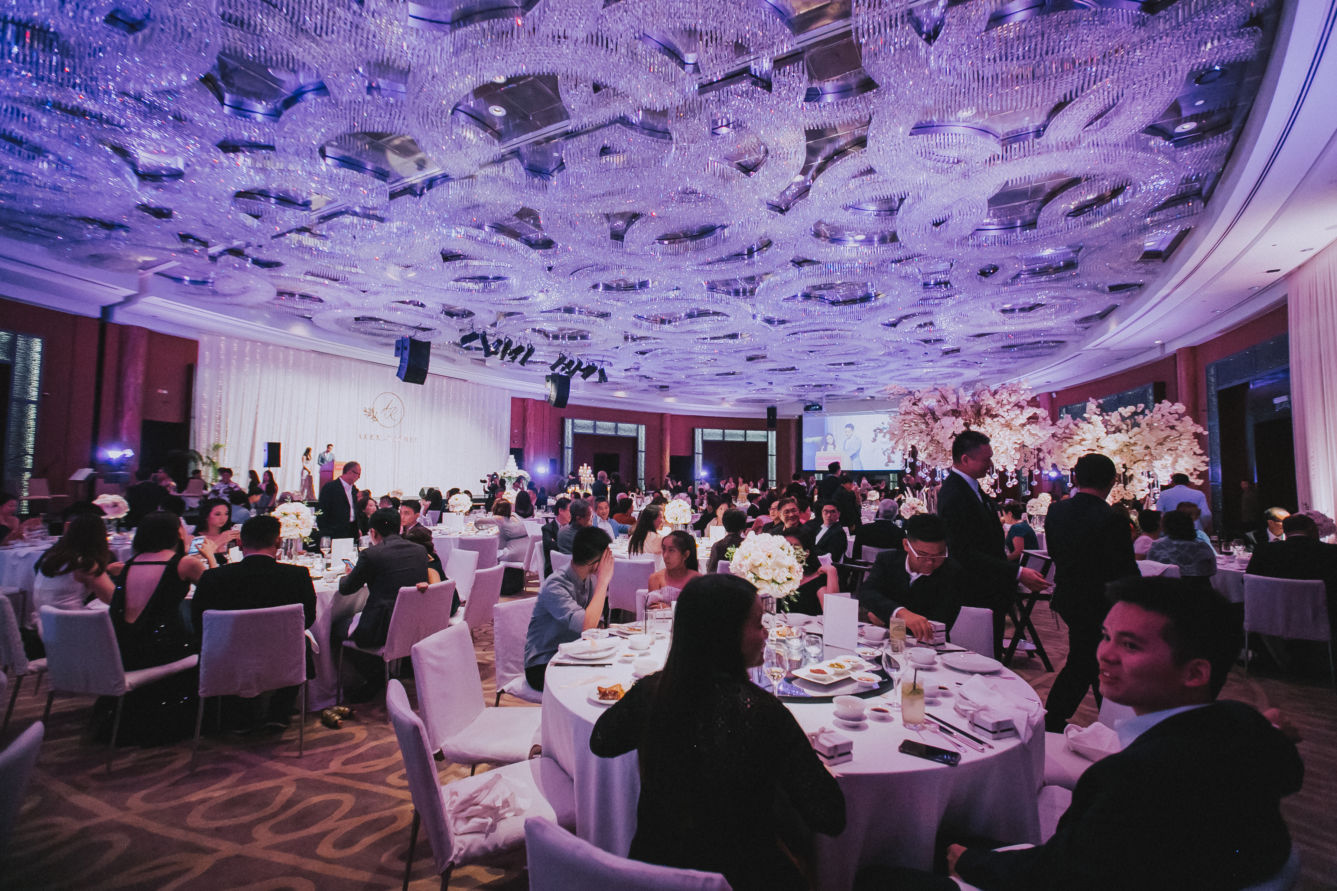 "Or (even) if it does, it should have the classic nostalgic elements to it," she said,a dding that the chosen colour scheme was white with gold accents and a touch of pastel pink.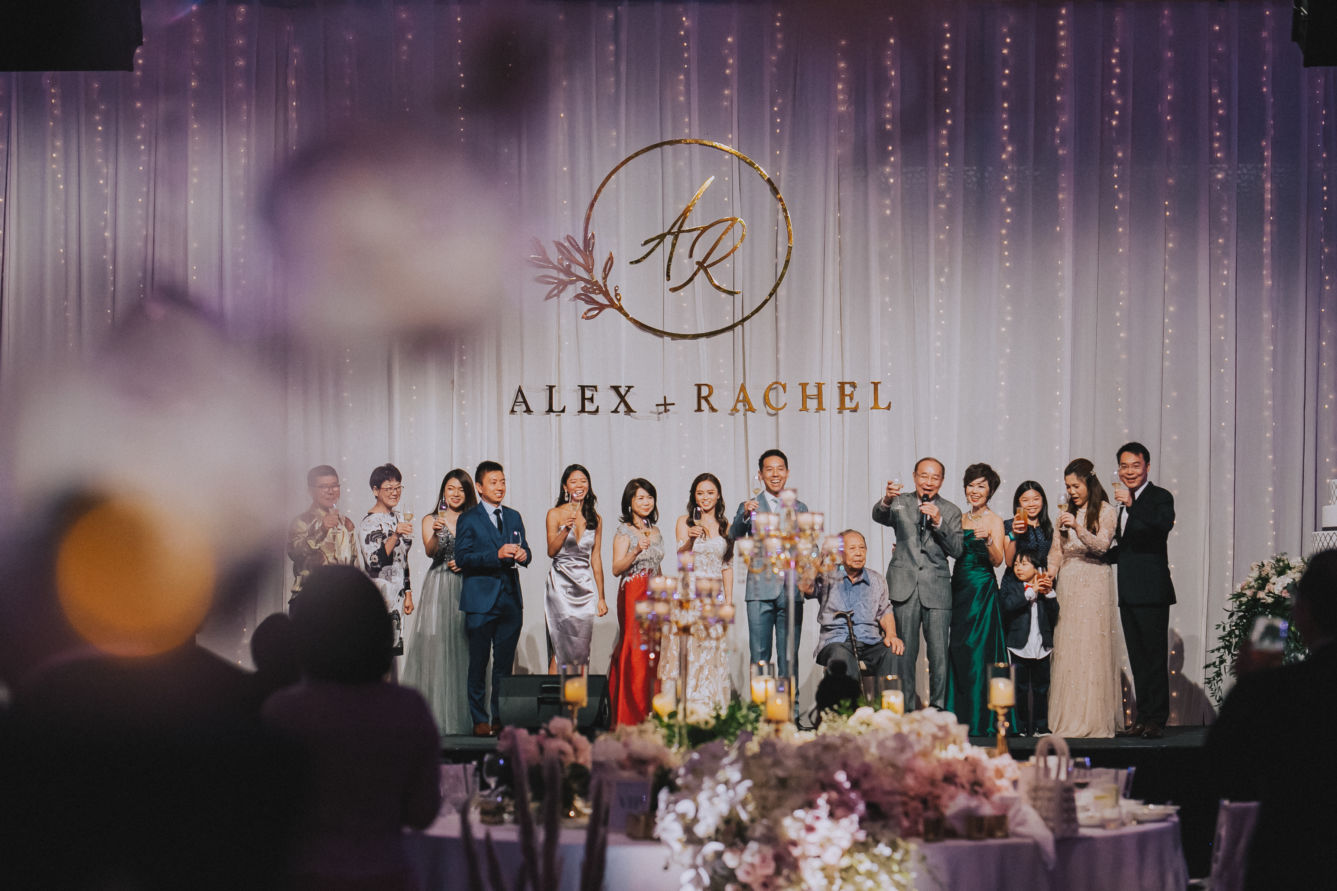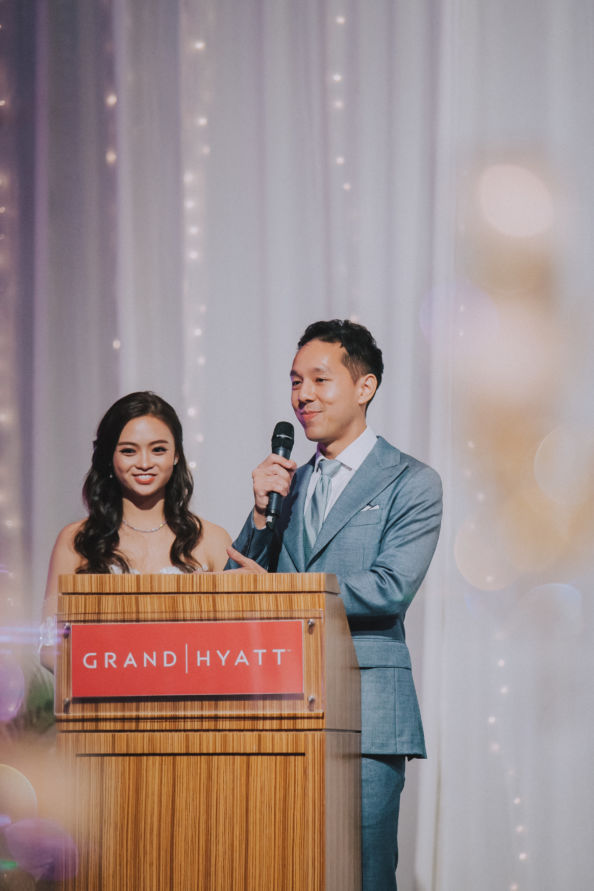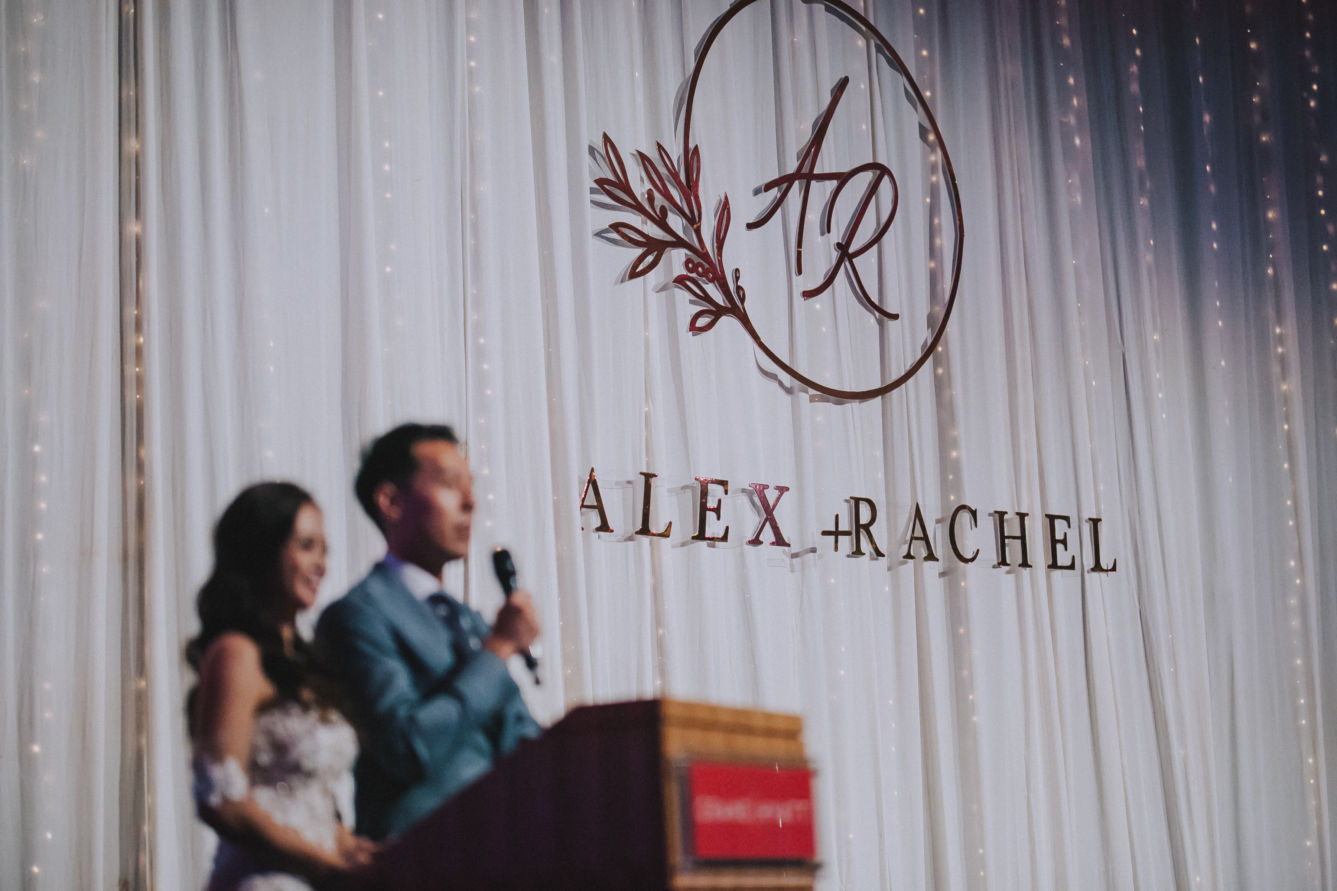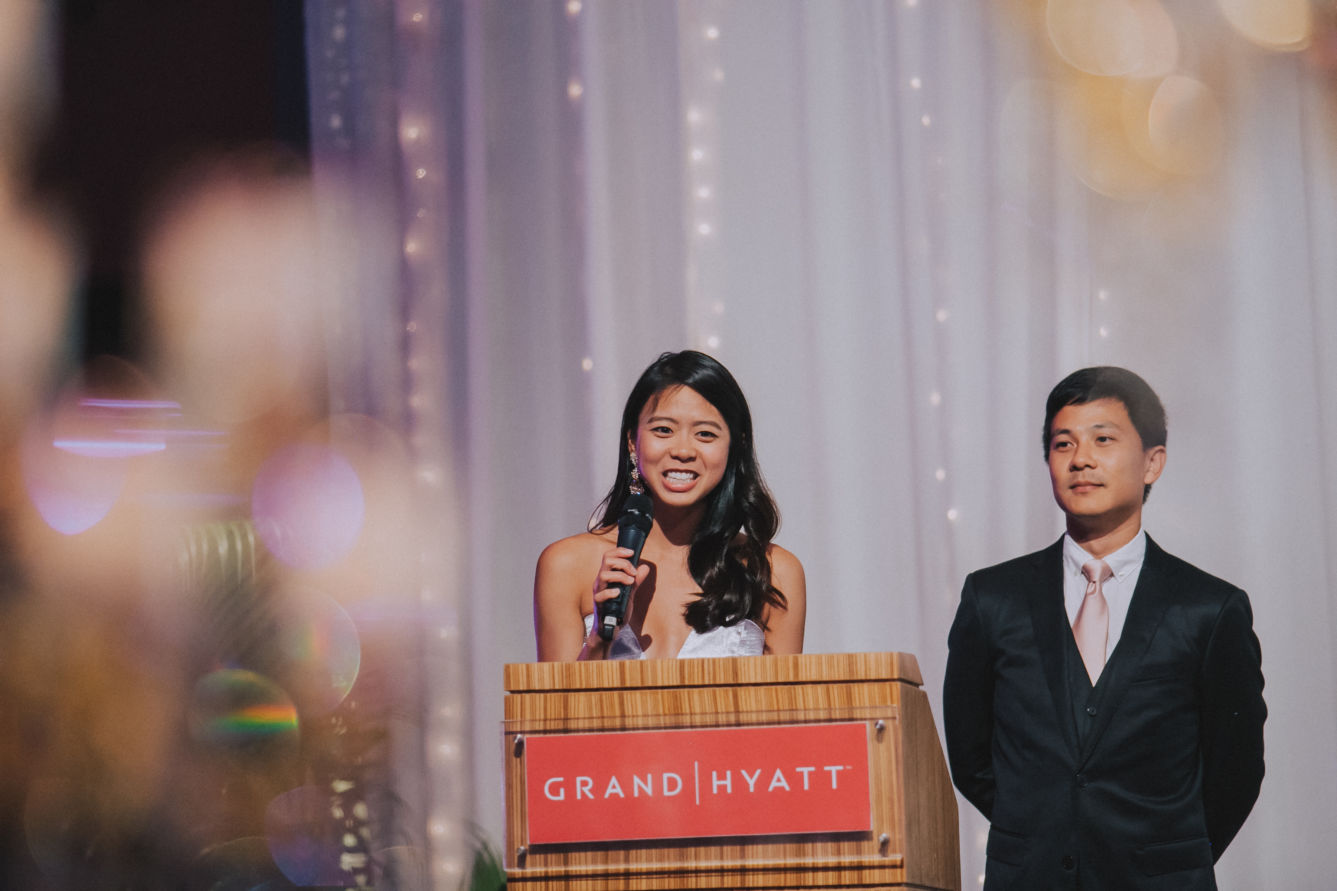 Mr and Mrs Lee had two events for the day – an Ancient Greek morning session, which was Alex's idea. Considering his ardent interest in Greek history, Rachel shared that the men came dressed as Roman soldiers while the ladies wore the traditional Greek toga with modern cutting to it.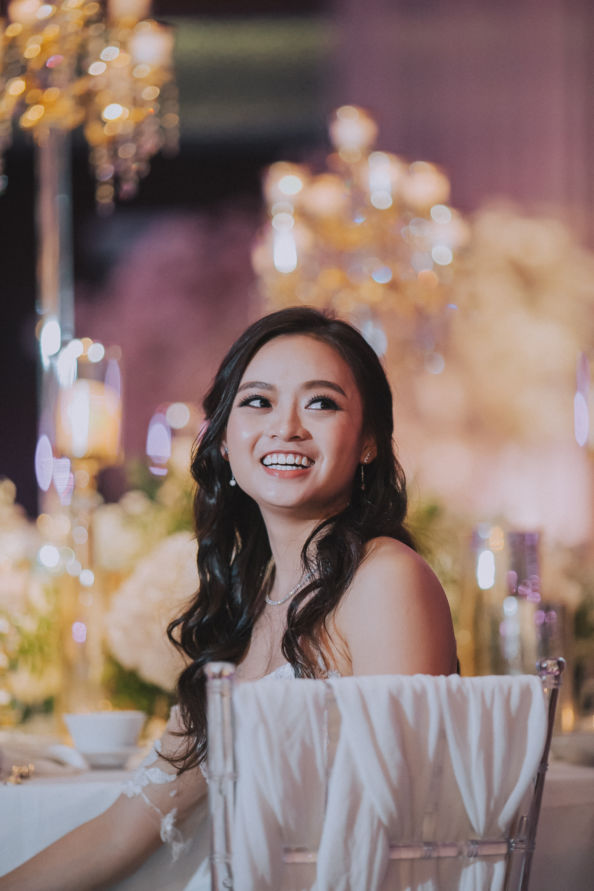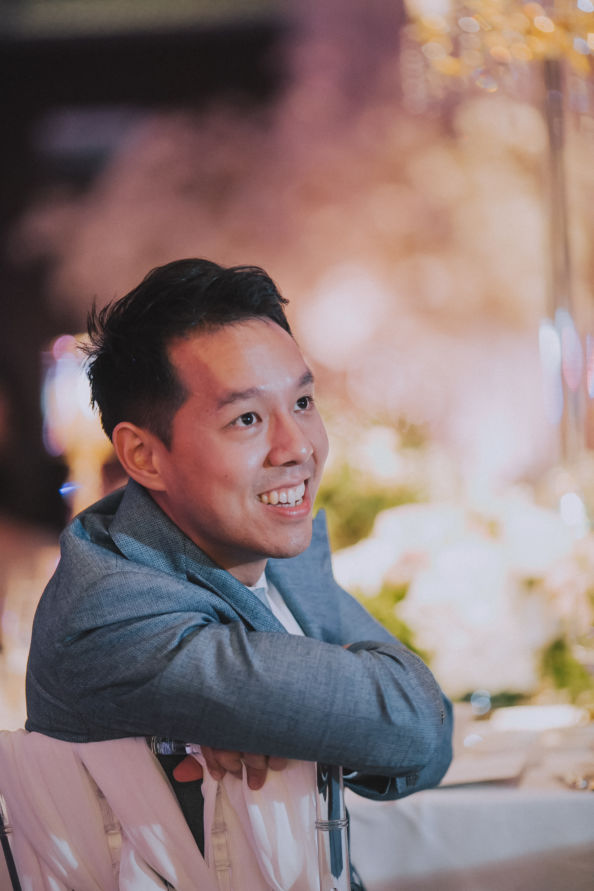 Rachel said the gown used delicate lace detailing, which went well with the Ancient Greek theme and setting. She opted for a pair of silver and sparkling Manolo Blahnik shoes to go with the gown.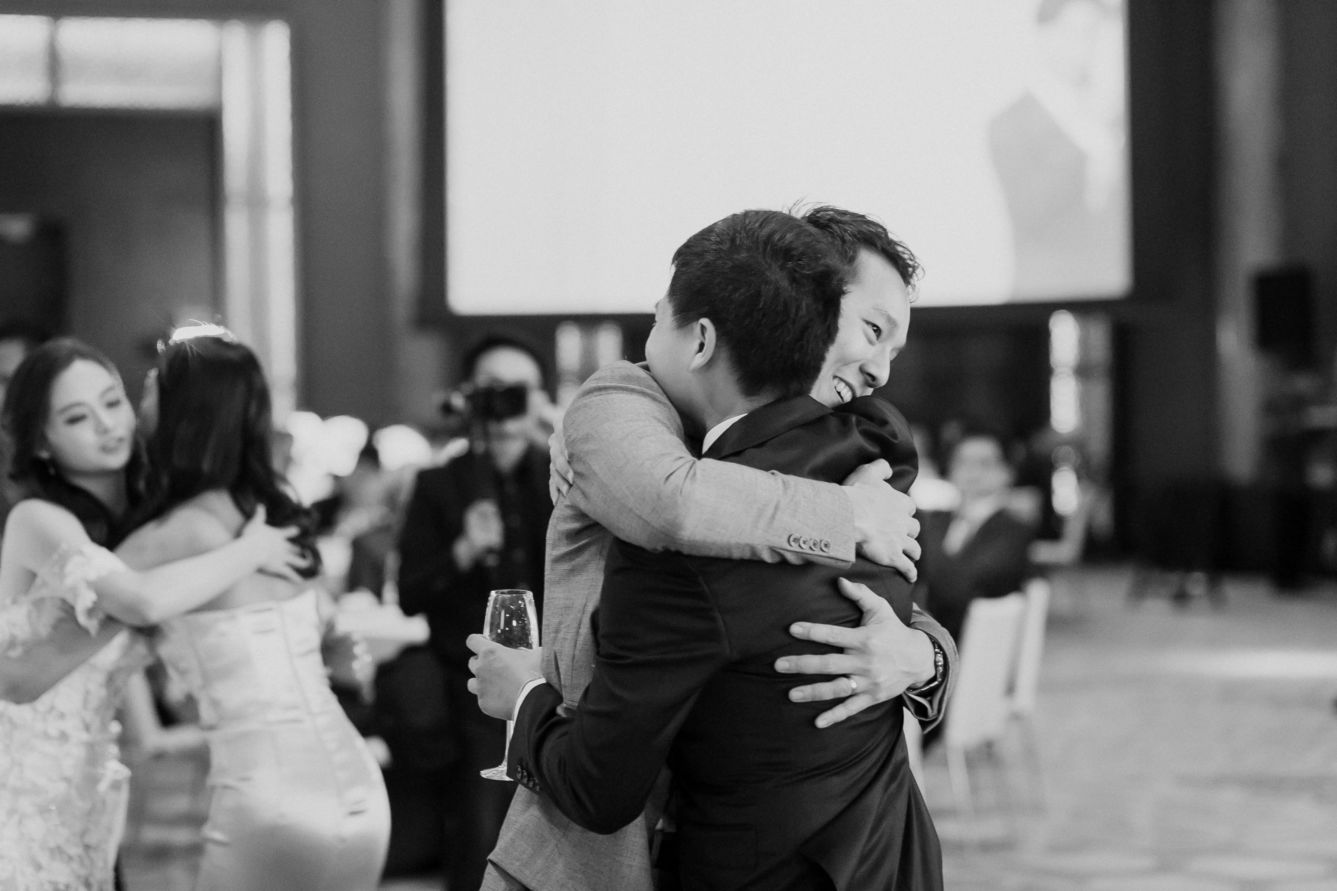 Dinner at the Grand Hyatt – it was their grand chandelier that made it the best reception venue – was an elegant banquet for them and their guests. Rachel wore two different gowns for the reception. "For the first march in, it was a minimalist white ball gown with sequins and crystal sparkles. For the second march in, I wore a mermaid gown which was champagne in colour and had 3D flower patterns."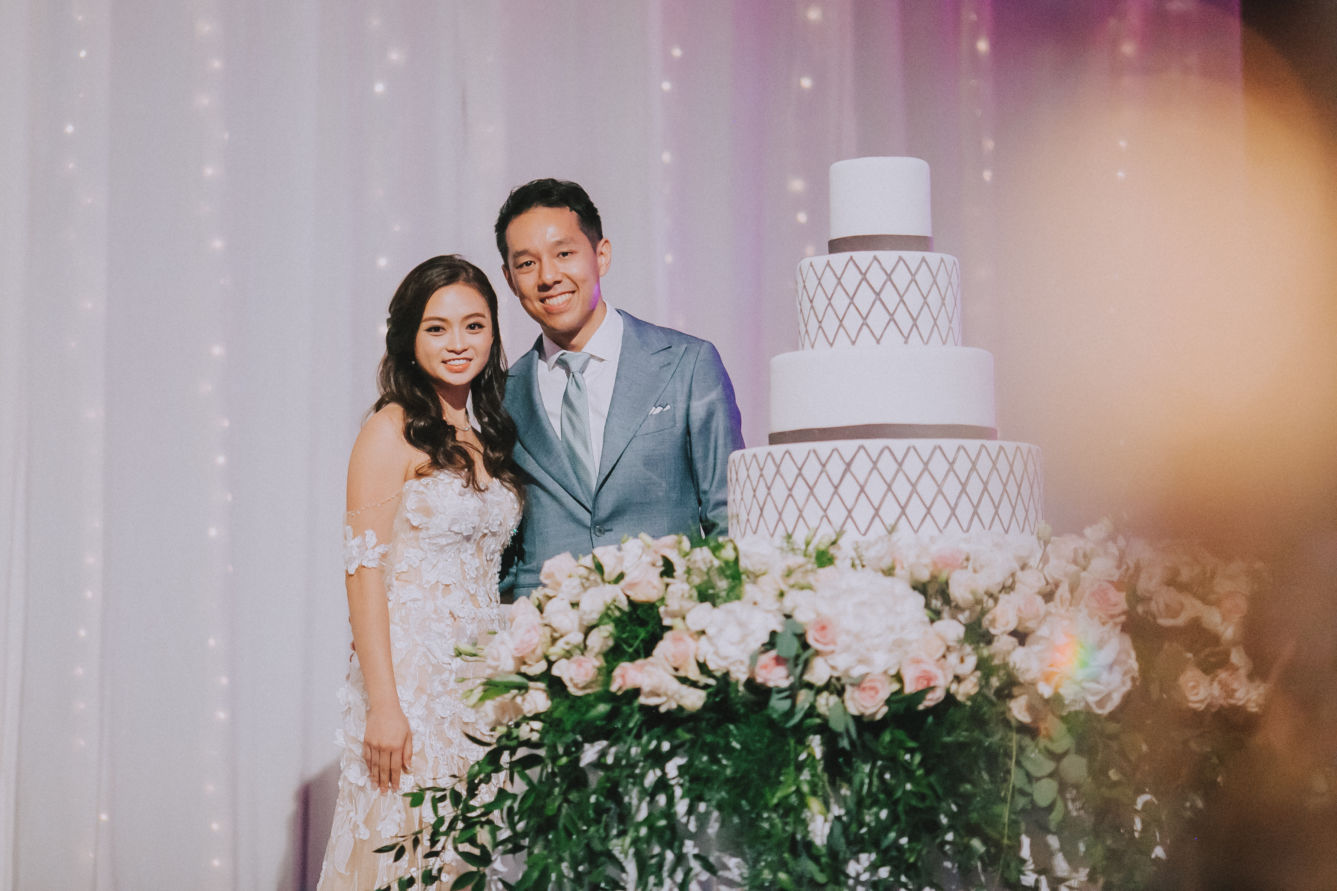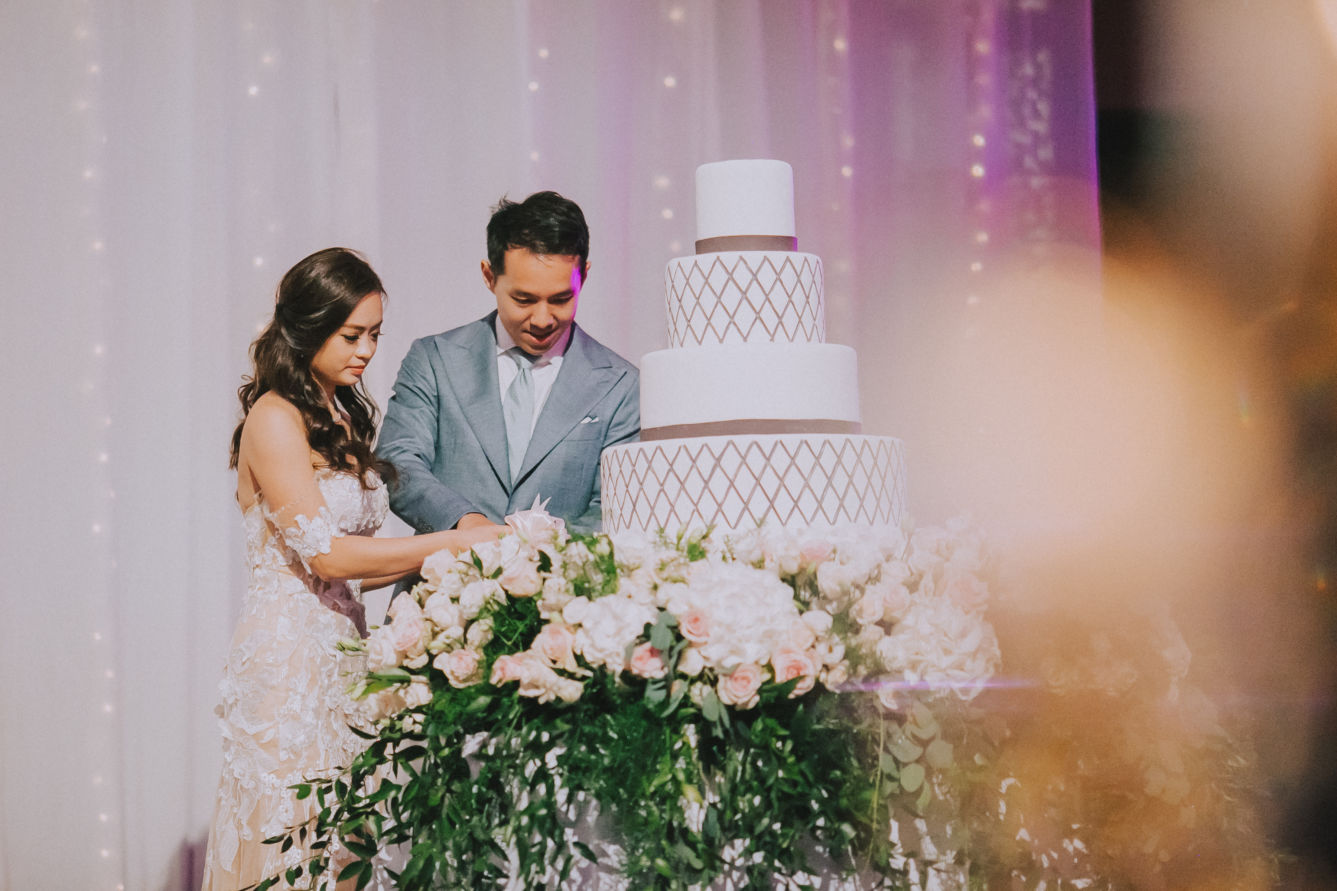 "I preferred to go with a subtle colour like champagne, rather than blue or red, because I wanted the theme to be consistent throughout the wedding," Rachel added.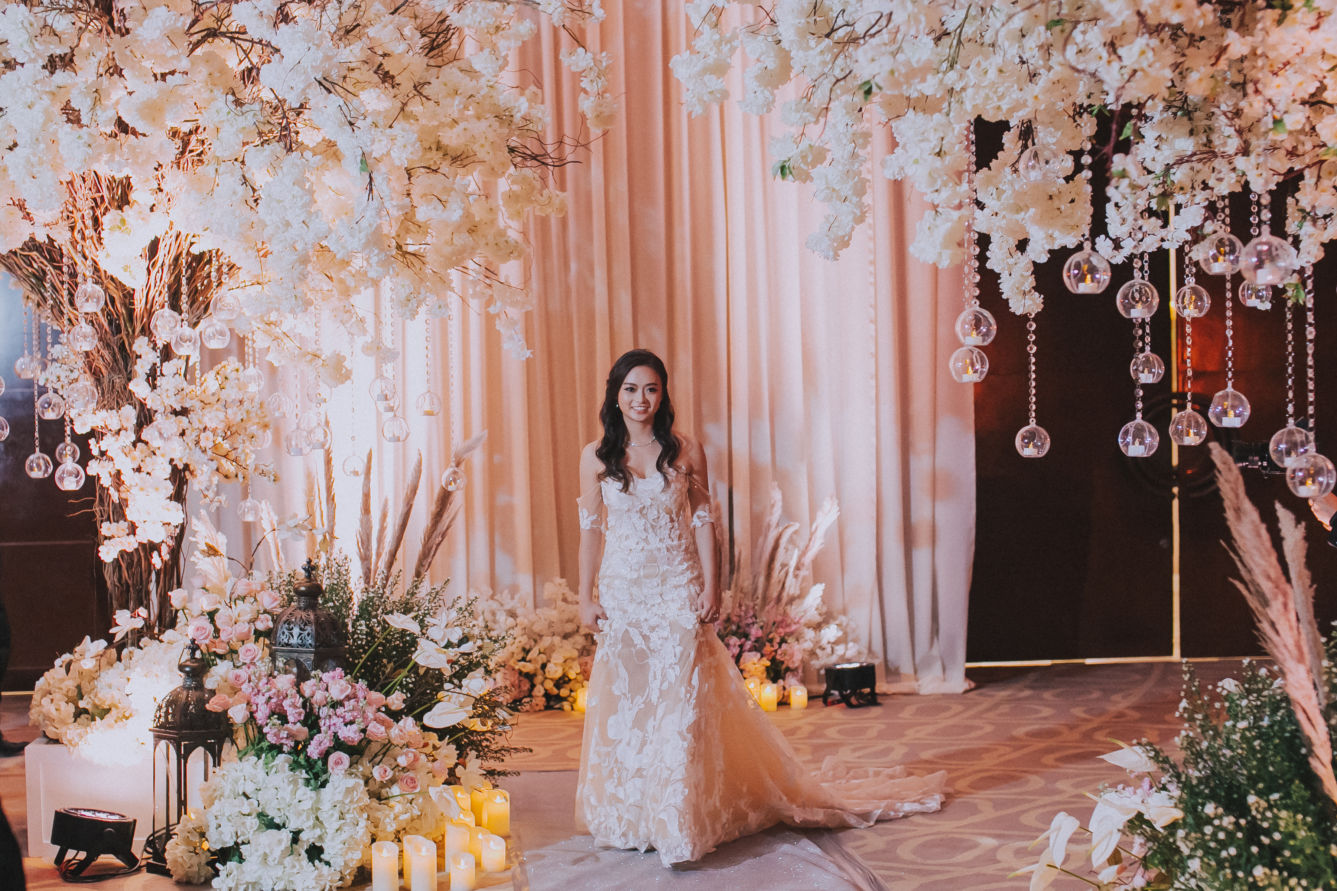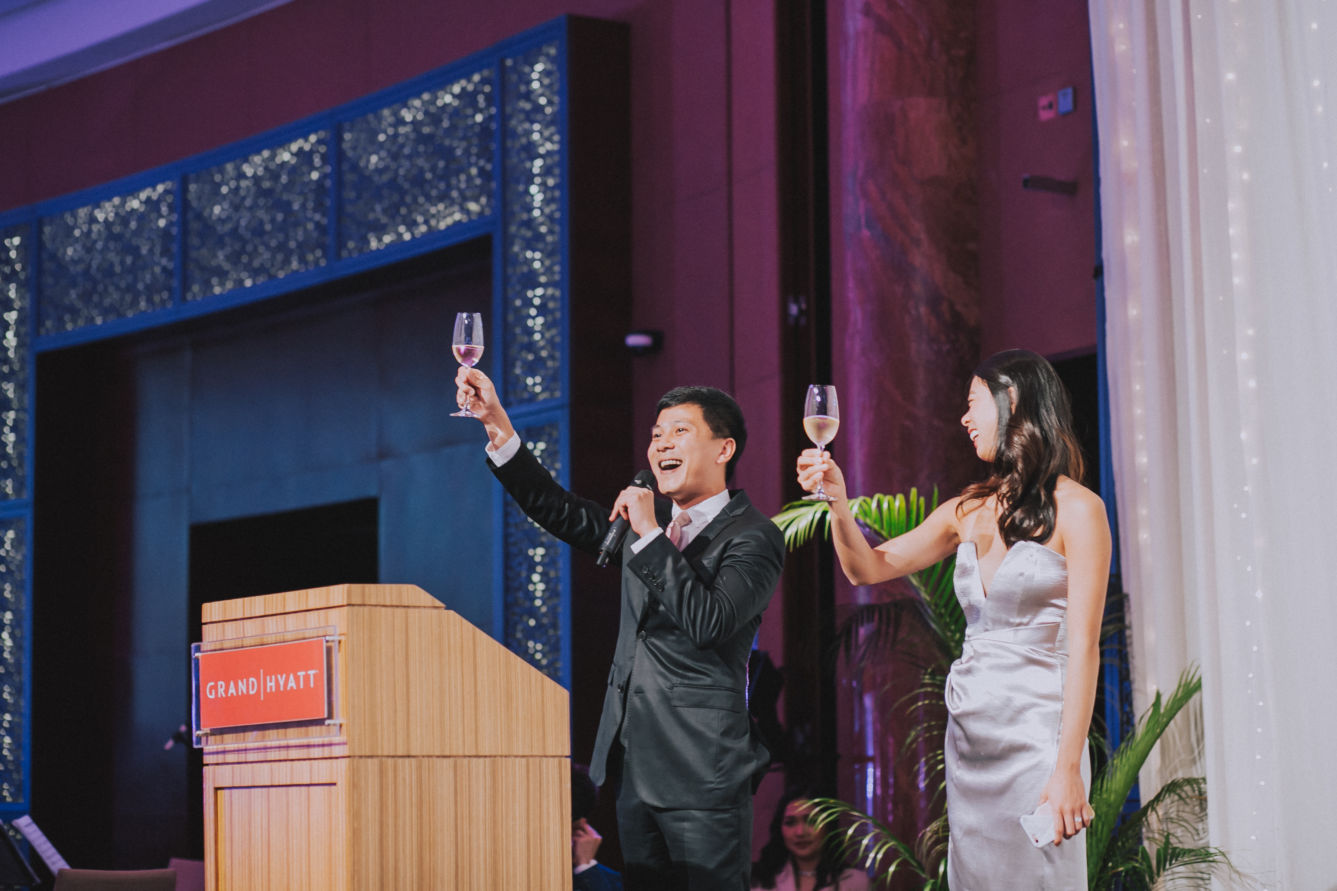 For make-up, Remy from Mimi Make Up Studios took care of her hair and make-up. "She managed to take into account the environmental temperatures for both the morning and event events, to ensure that my make up did not deteriorate," she said. Rachel shed light that Lily from Wishing Tree was the one who recommended the studio and "I had no regrets."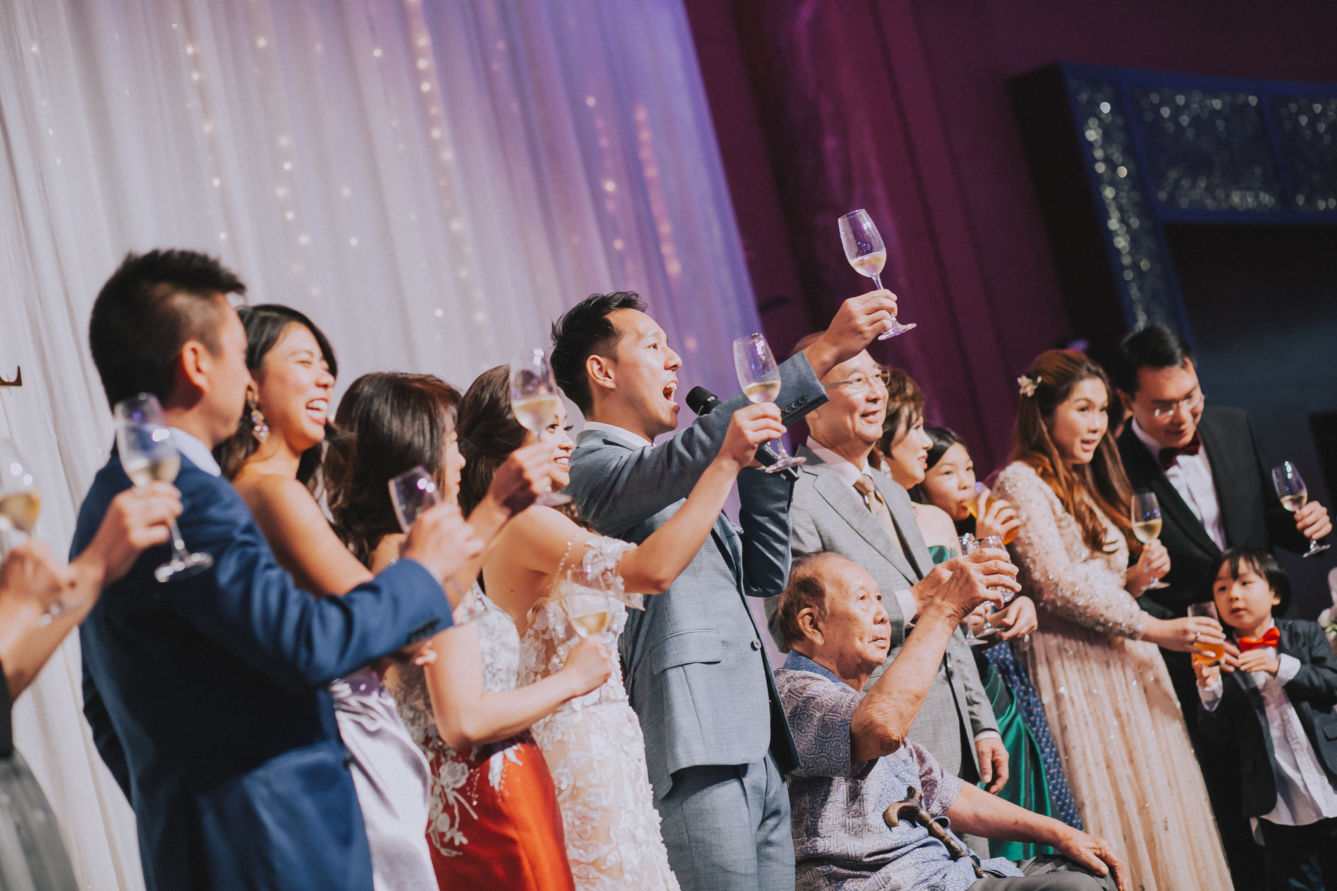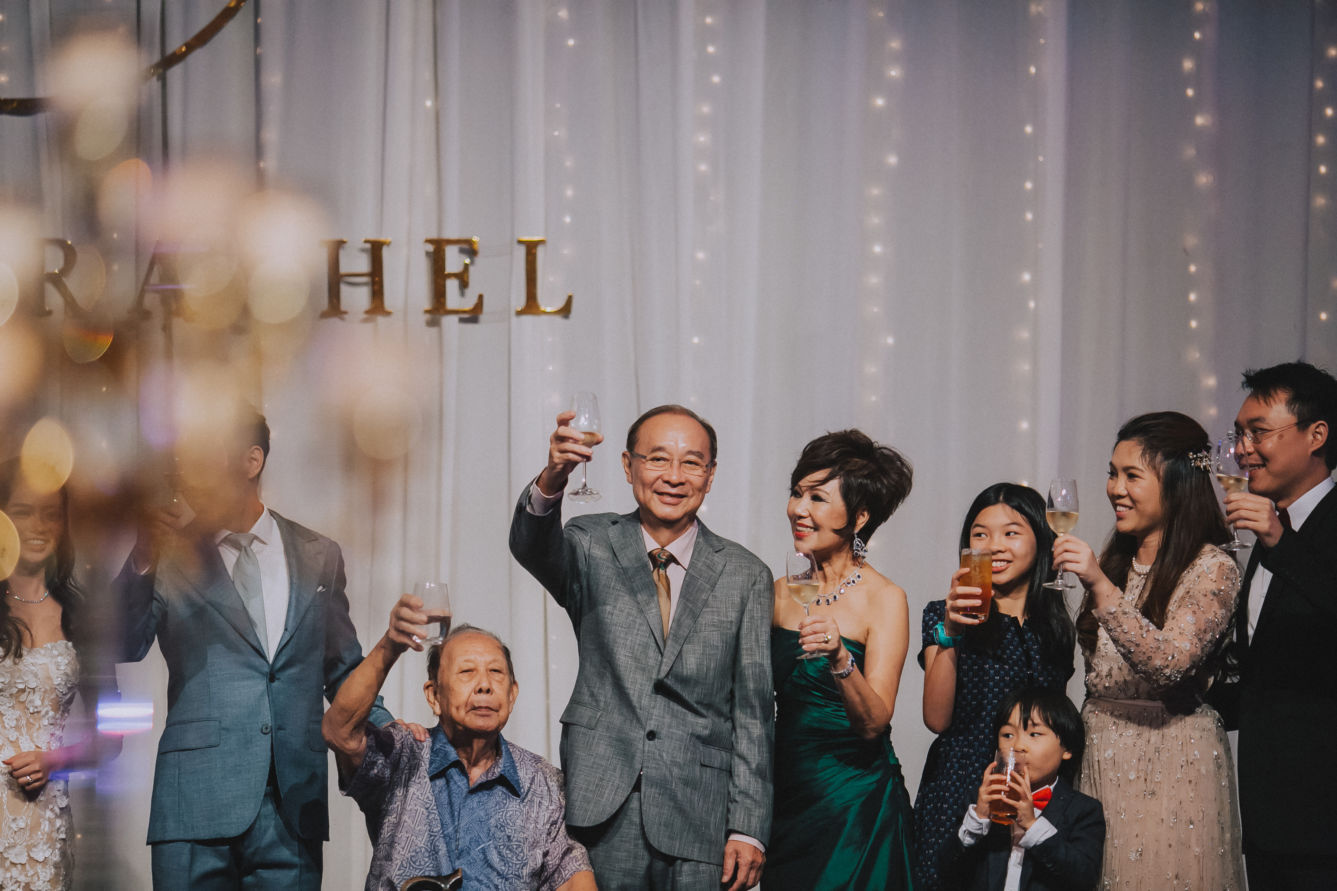 Alex wore a Roman soldier uniform for the morning and for the evening, he wore a Belvest beige linen double-breasted suit that bore the styling of a casual English-man, Rachel said. "His night outfit was a classic tuxedo with shawl lapel that was consistent the theme of classic romance. In the second march in, he wore a blue suit with high peak lapels from Belvest," Rachel shared.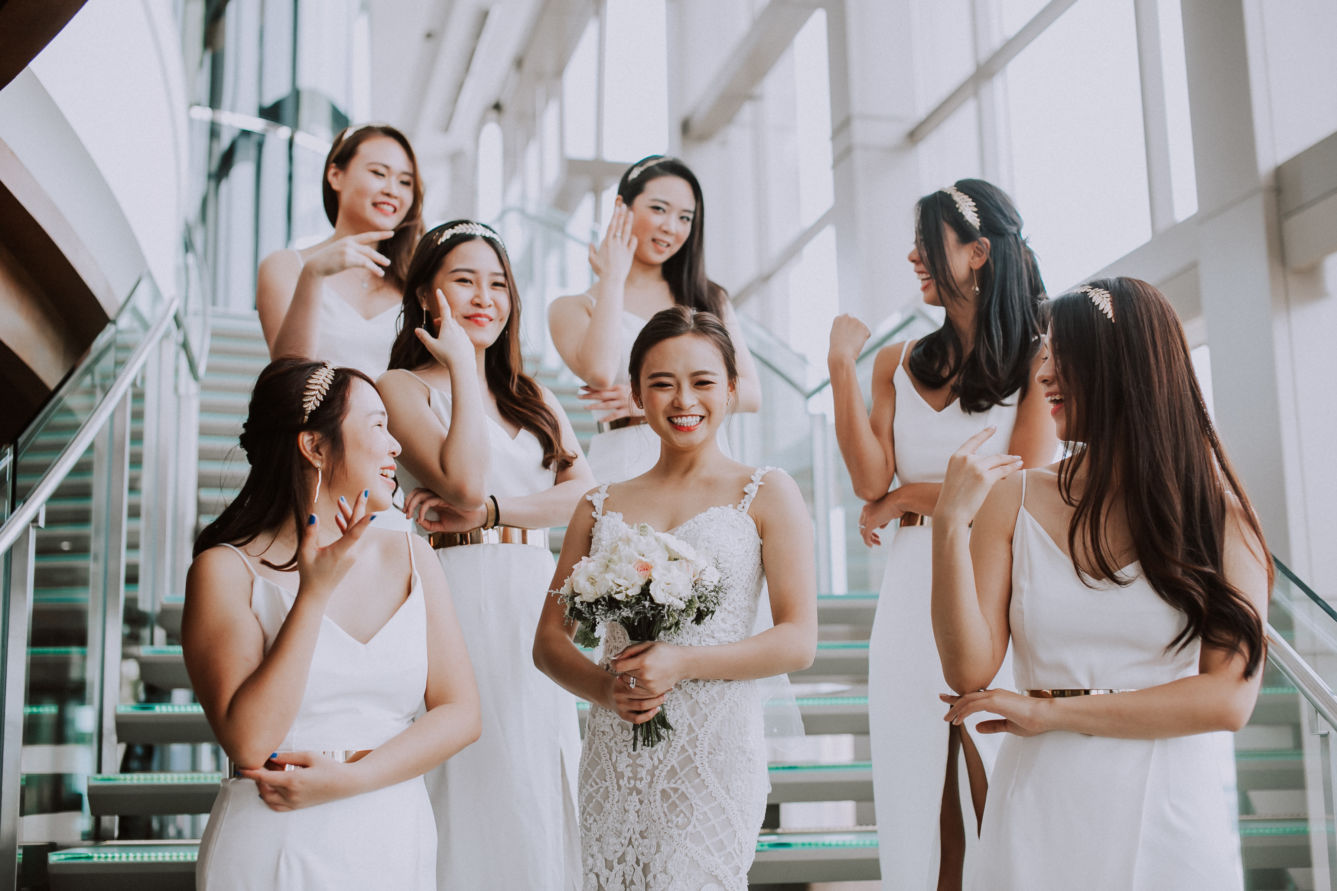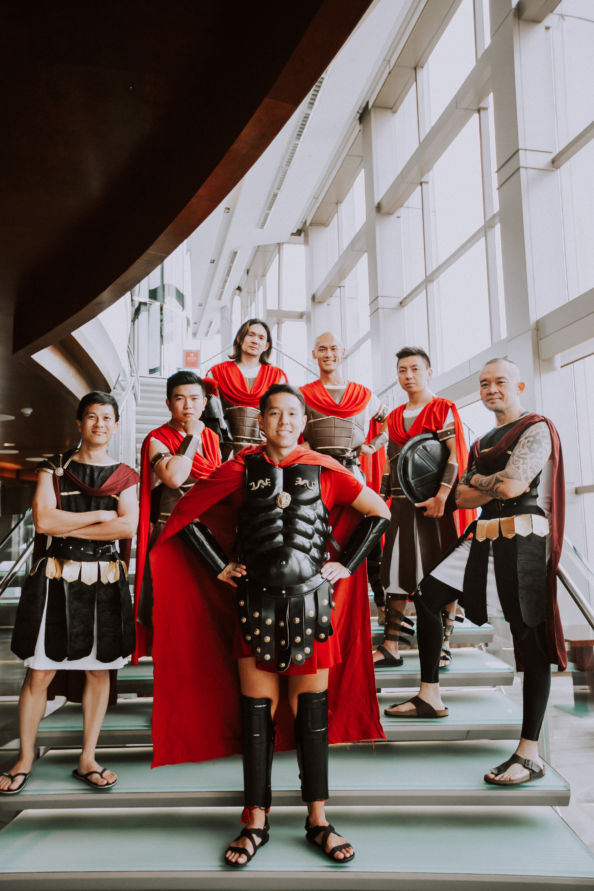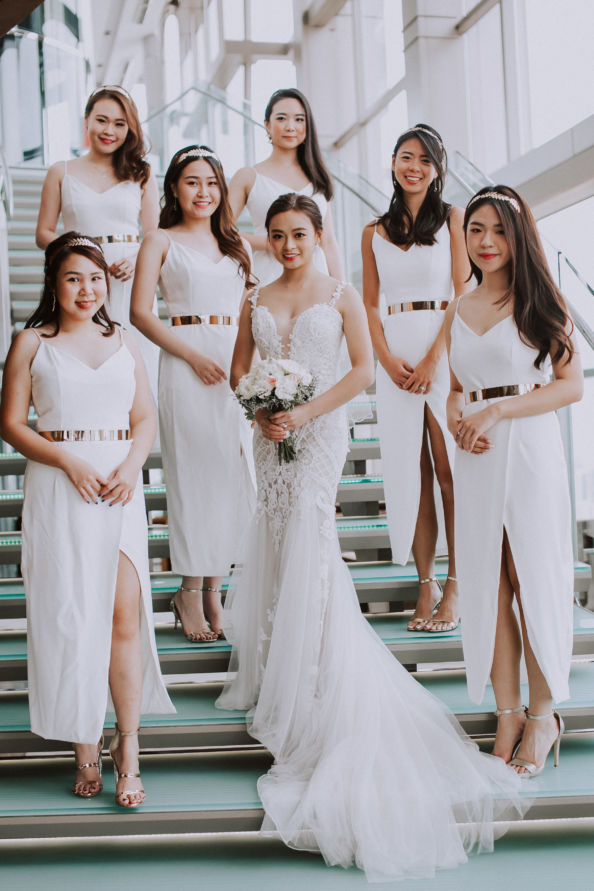 Louis Loo was the chosen photographer for the day and was chosen based on his good reputation and portfolio that was easily accessible on social media. "It was a bonus that his personality matched ours very well, compared to other photographers that we met."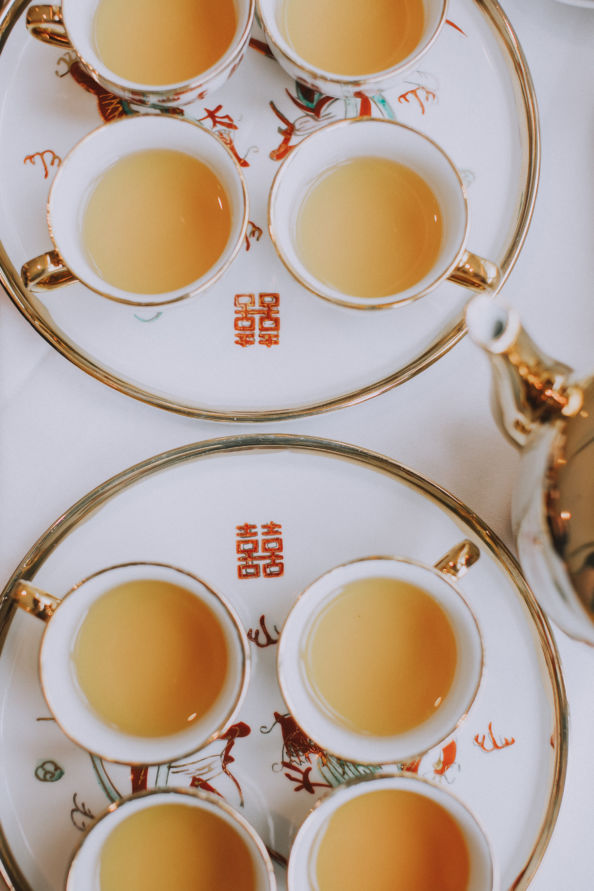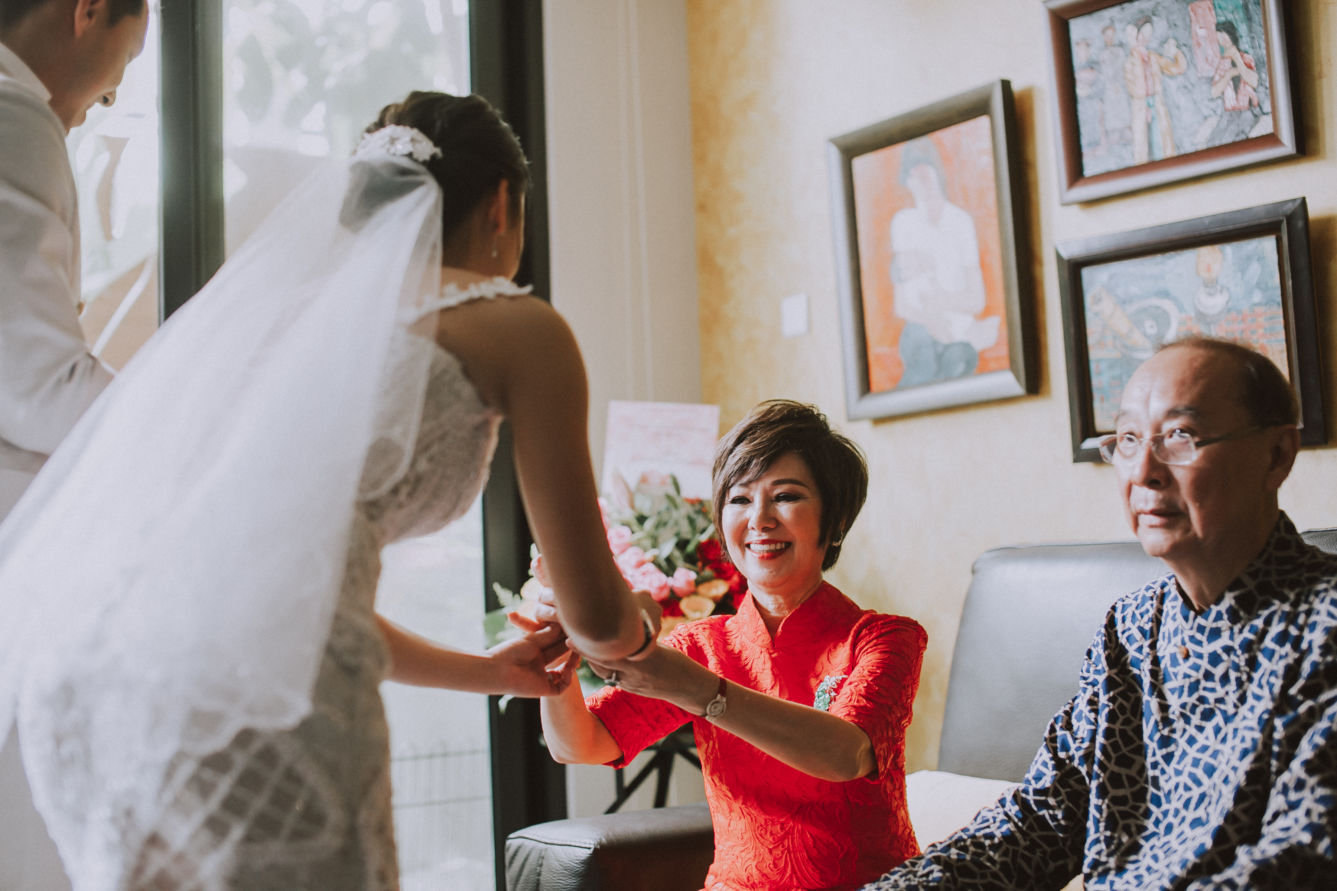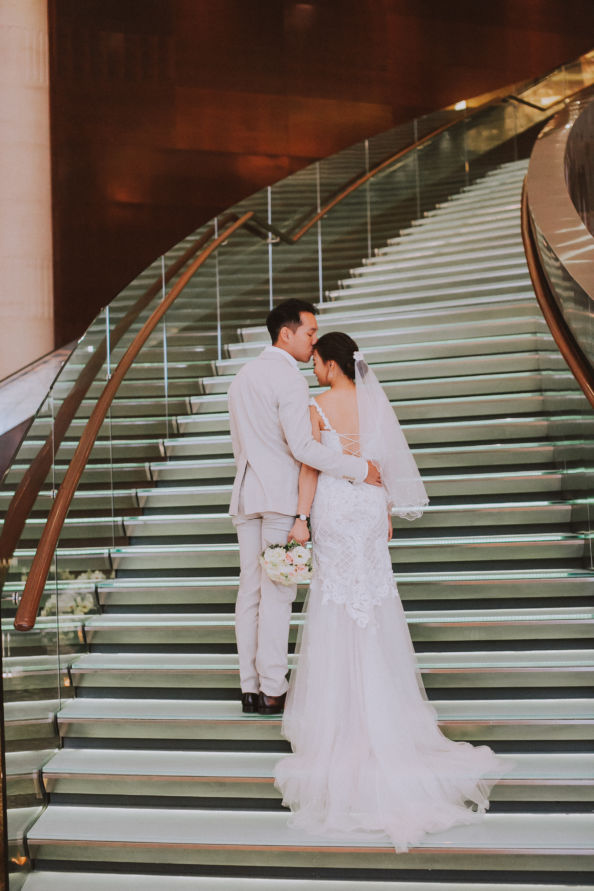 "We found Louis to be not just a great photographer, but one with so much energy and charisma to keep us smiling even though we are already dead tired and just want to go home.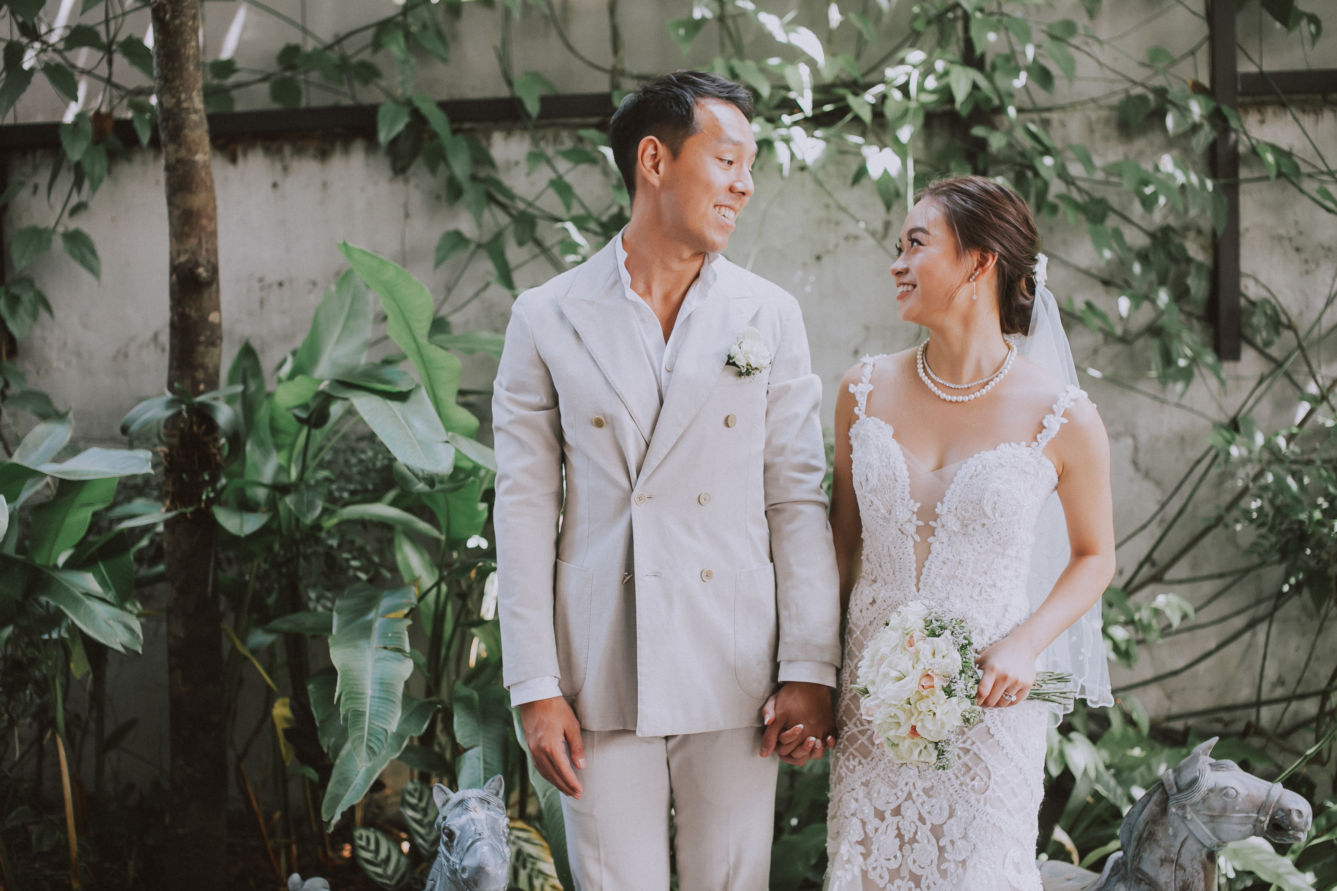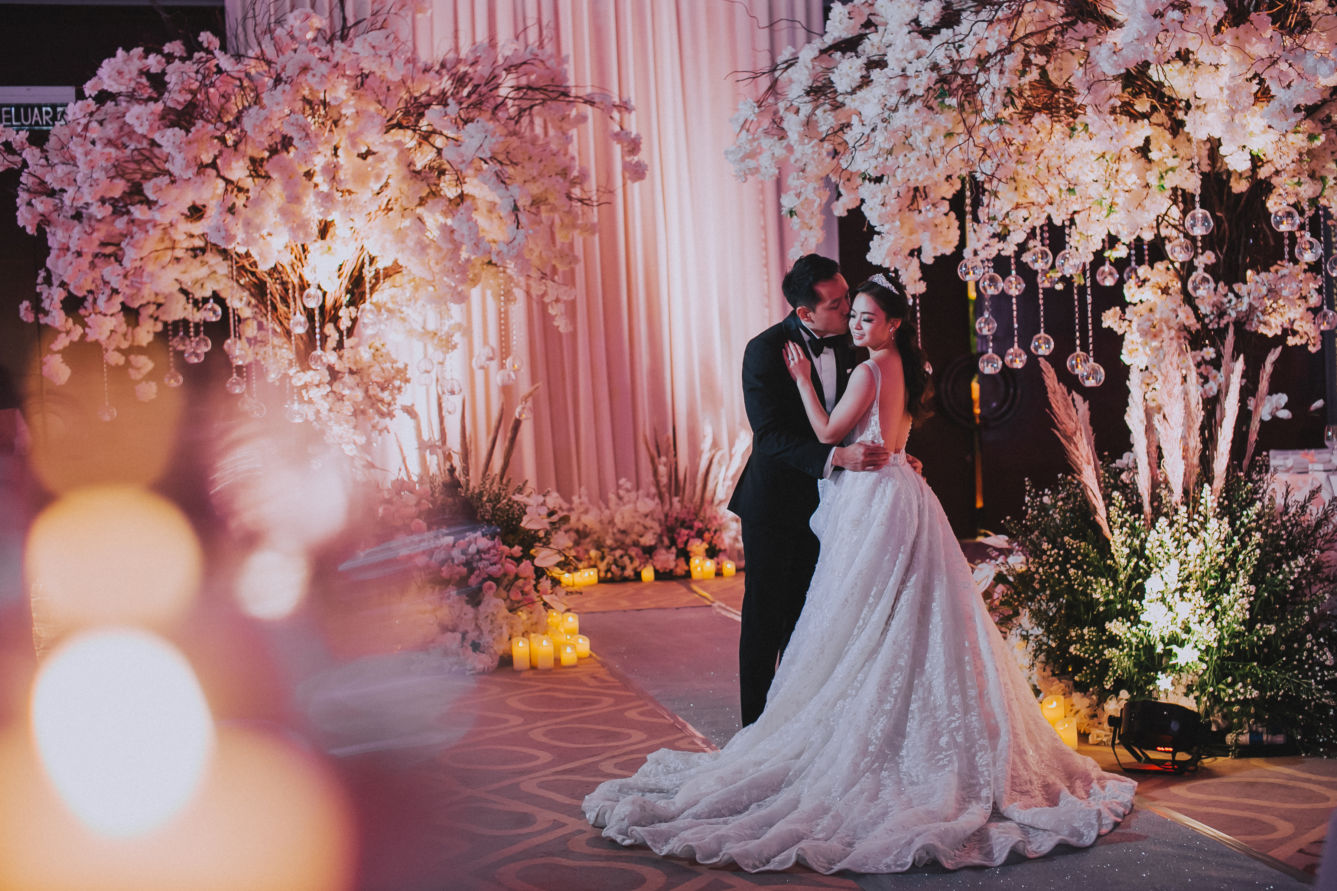 "Without him encouraging us to keep smiling and keep laughing so late into the night, we wouldn't have made every single photo worth our while," Rachel said.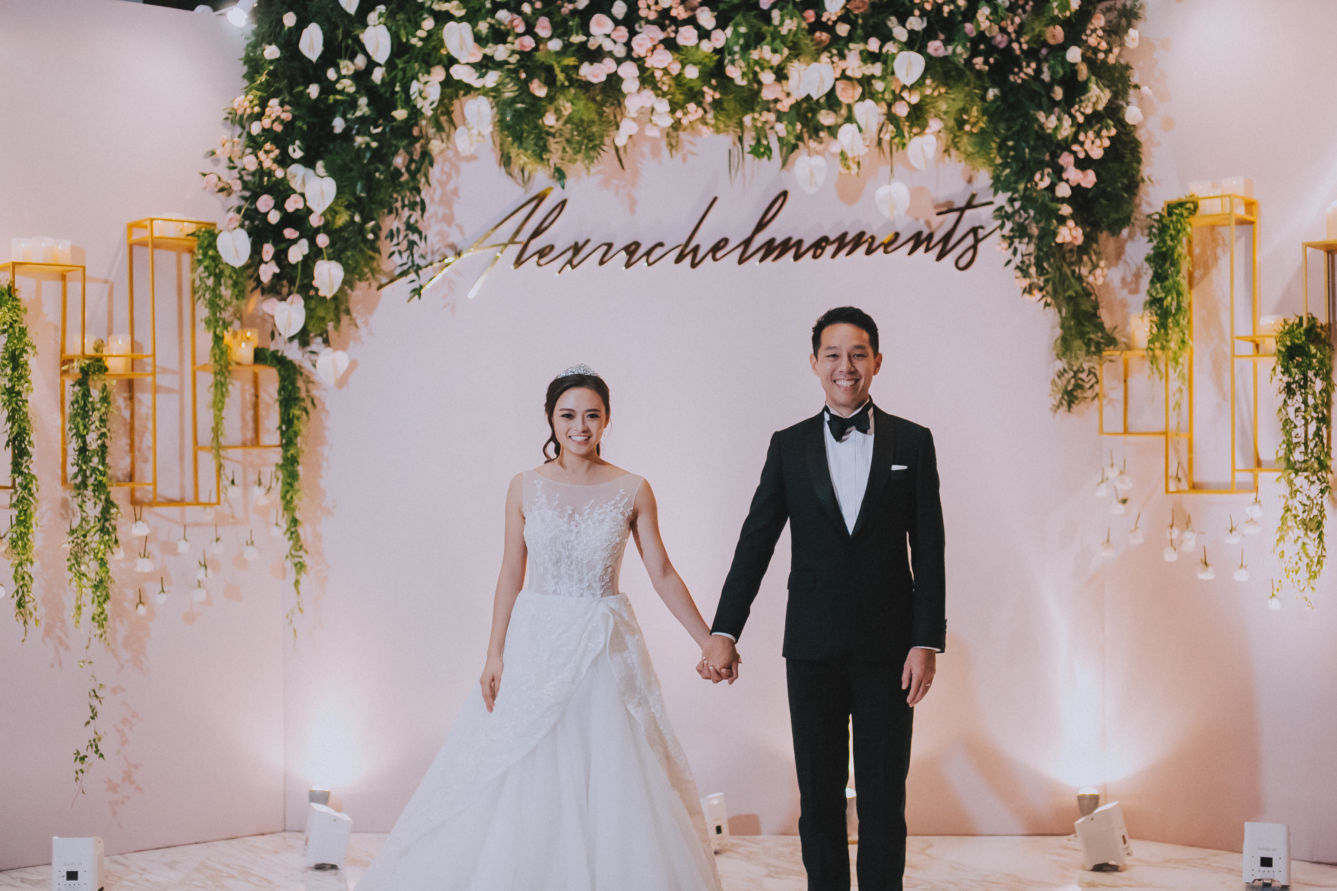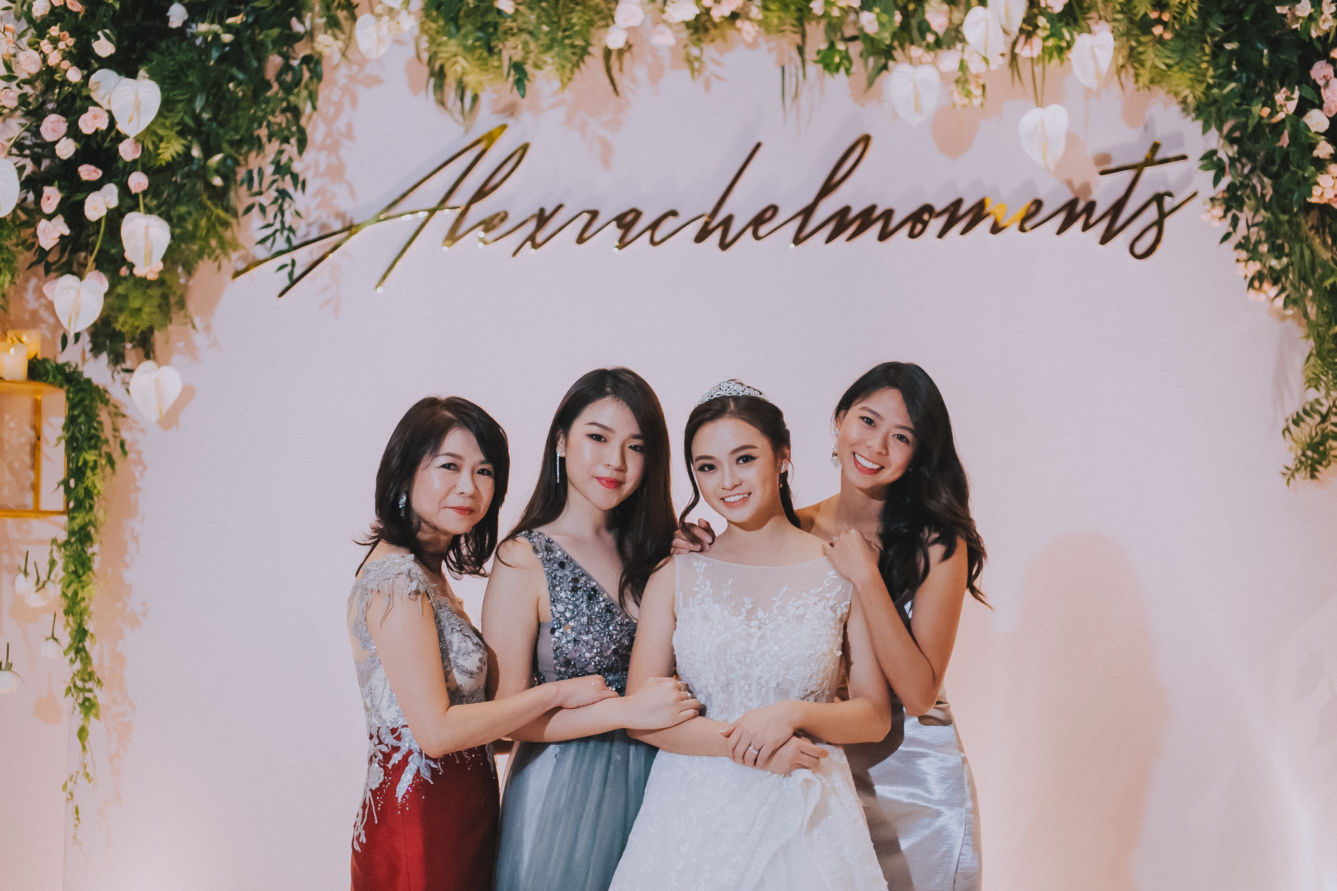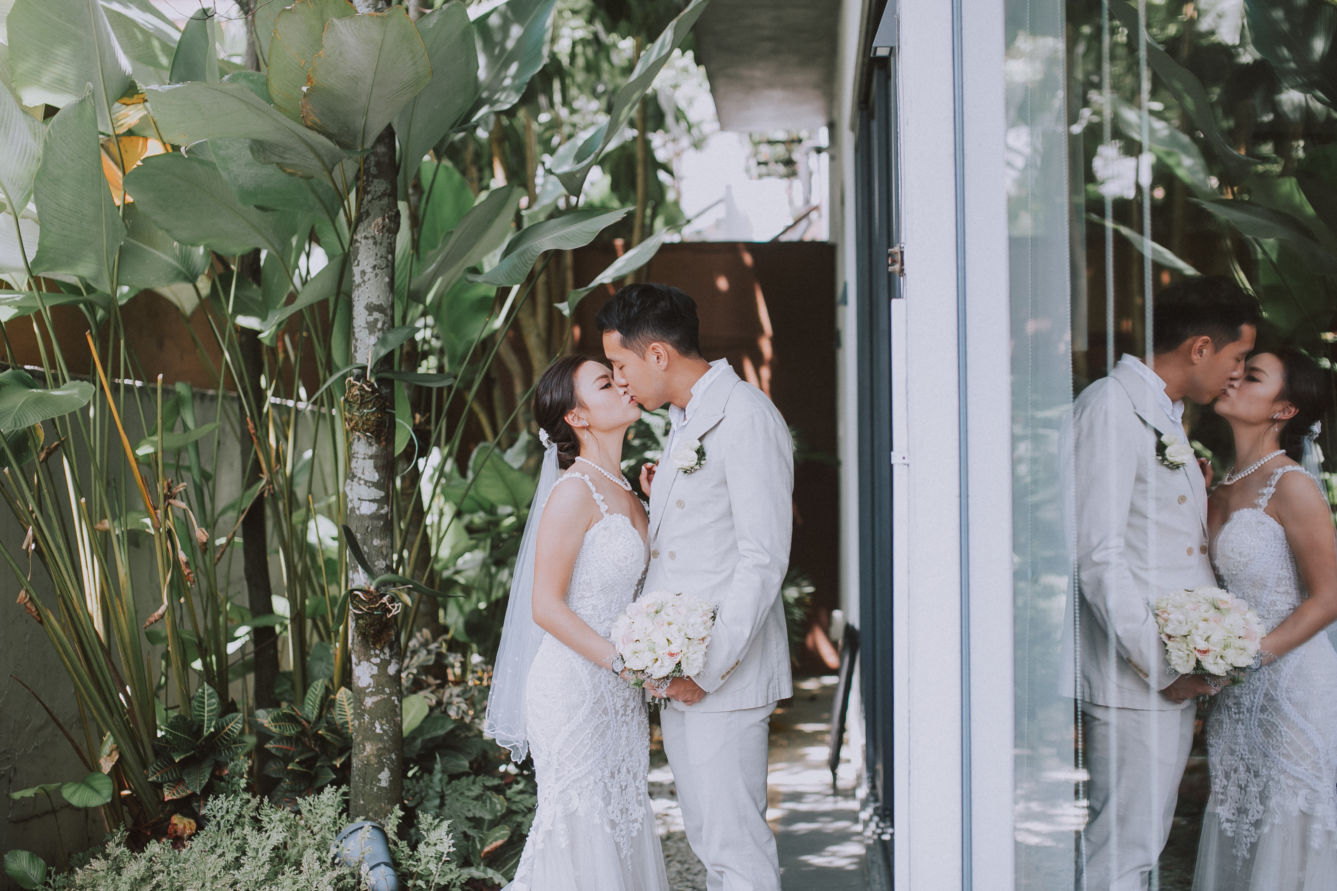 Asked about advice to soon-to-be married couples, she said: "Please start your planning early. Lock down your venue first and foremost, and start your communication with vendors as soon as possible."
Alex & Rachel's Dream Team:
Photography: Louis Loo Photography
Decor: Wishing Tree