Wedding backdrops are an amazing touch to your wedding receptions. Spend a little more time with your stylist for wedding decorations. Cause once you have it right with your personalised wedding backdrops, it can easily help set the mood of your wedding. Plus, it gives guests more reason to have pictures taken with stunning wedding backdrops.
We looked at some really unique wedding backdrops, from romantic blush pink themed, designed with beautiful flowers background, or using balloons to help save some budget on flowers. Here are some of the loveliest wedding reception ideas and backdrop designs for you to tag with love.
Picture credit by La Memoria.
Blush pink wedding backdrop
Every couple wants the best wedding decoration where guests can enjoy their cocktails and canapes in the most beautiful environment. This couple chose a romantic blush pink wedding theme with a wedding backdrop that centres on wishing the couple 'Happily Ever After' with circle of balloons and flowers. Not only does it make a perfect combination, but it is rather smart too as it saves from getting more flowers for the backdrop. This blush pink themed wedding backdrops are perfect for couples who are in the height of romance.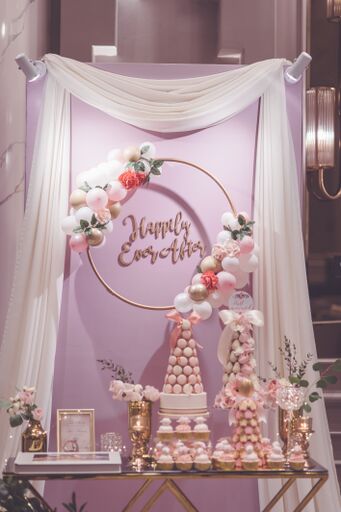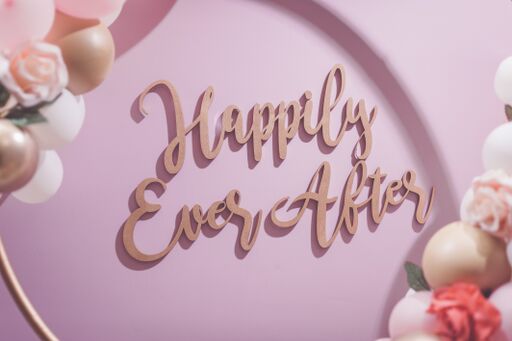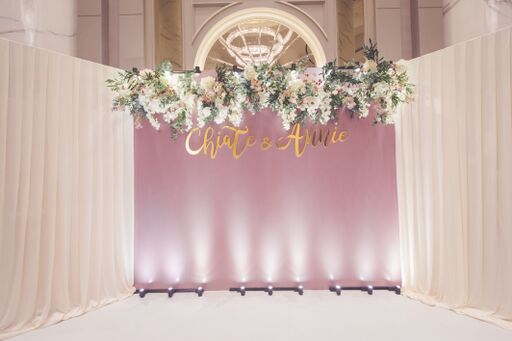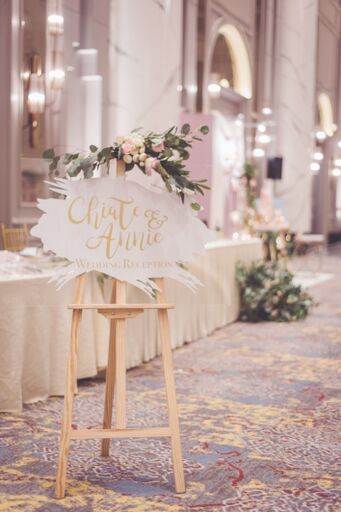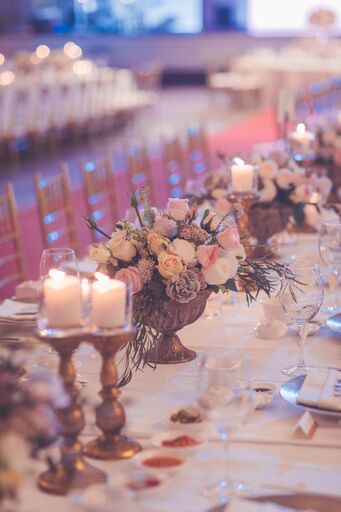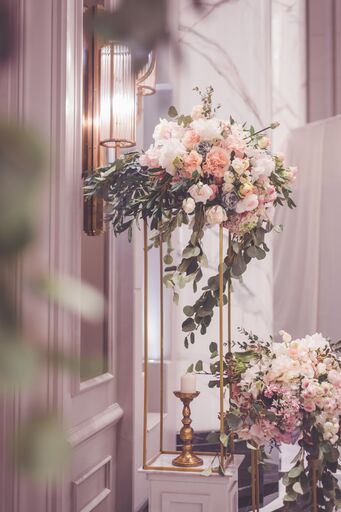 Modern Rustic Wedding Backdrop
So, this could be the best modernised wedding backdrop which highlights the geometrical design of the couple's initials Y an K. The couple's choice of a rather rustic yet elegant theme subtly shows the couple's sophisticated persona. An elegant wedding reception with a white tree branch as the centrepiece, decorated with candles in hanging bulbs and photographs of the couple's journey of love.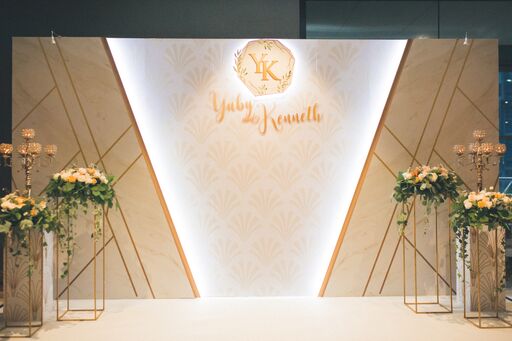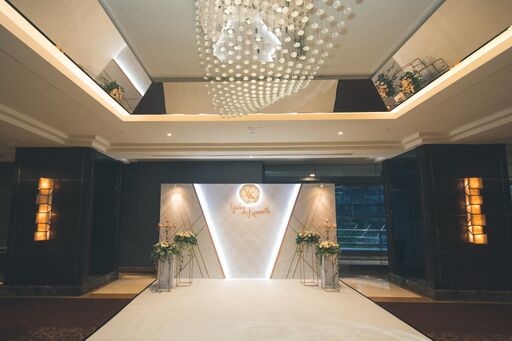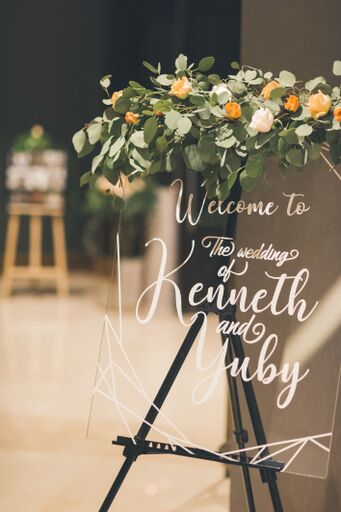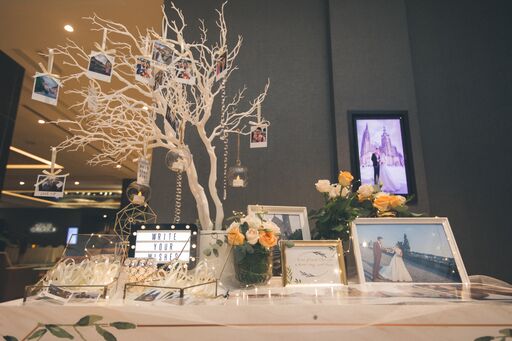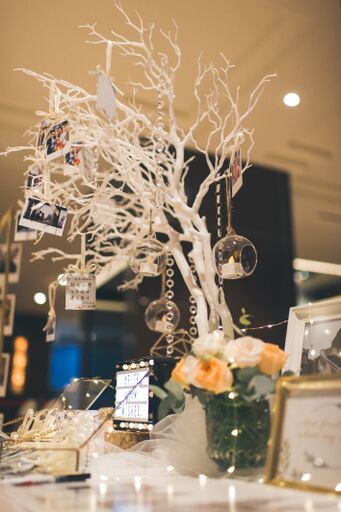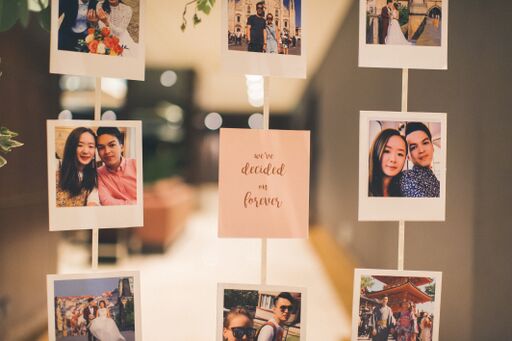 All About Floral Backdrop
We are in love with this lush flower wedding backdrop, that also doubles as an arch for the momentous cake cutting ceremony. The couple has chosen to emphasise on the beautiful selection of pastel pink and white peonies, roses, carnations, gerberas intertwined with baby breaths for the wedding backdrop. Doubles as a perfect picture backdrop for the cake cutting ceremony, it is no surprise that the centrepiece is a simple white wedding cake, with a tinge of dark red roses surrounding it and perfectly arranged desserts in elegant pink and white. The tablescapes were in perfect harmony of pastel pink and white florals.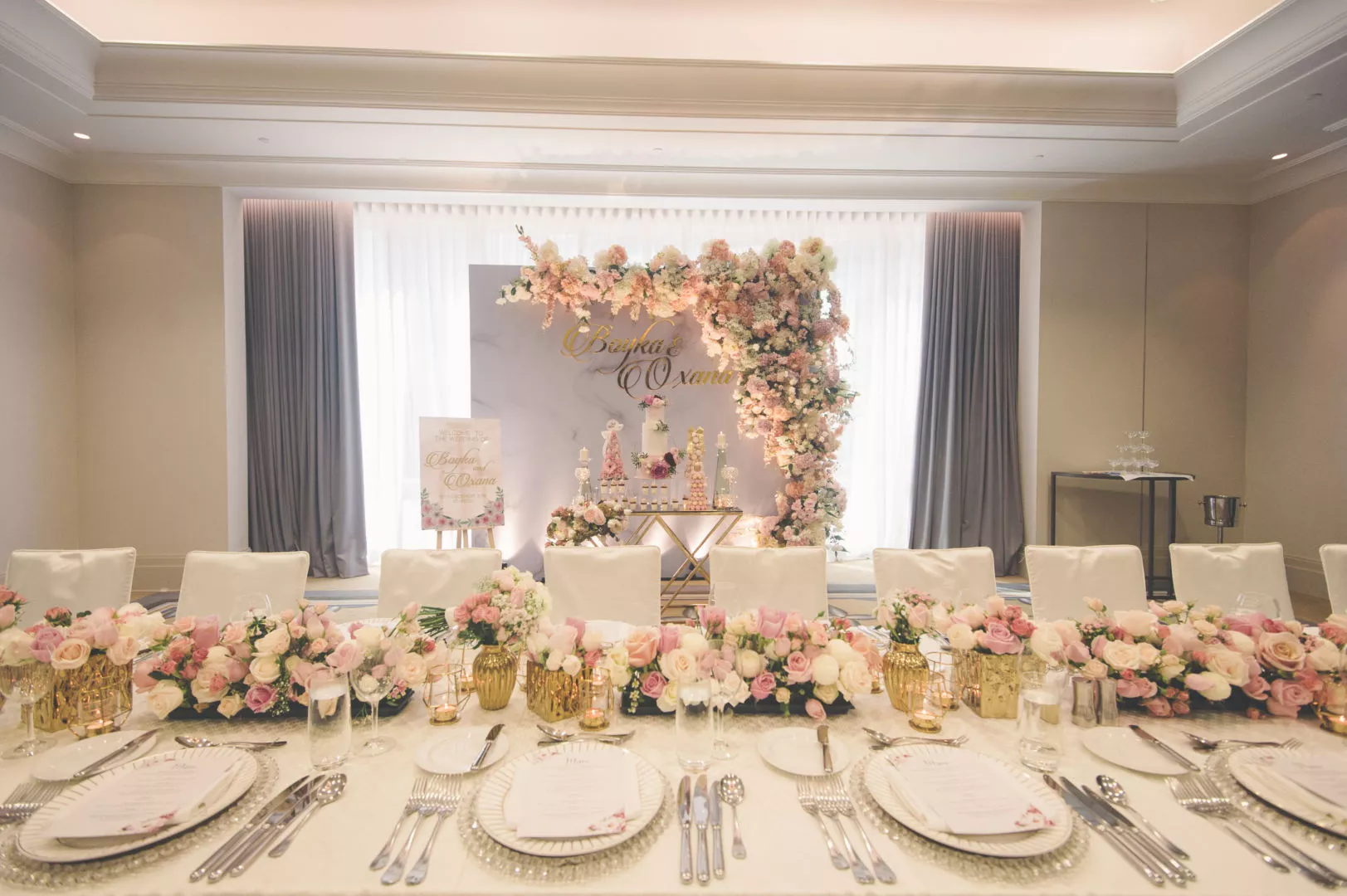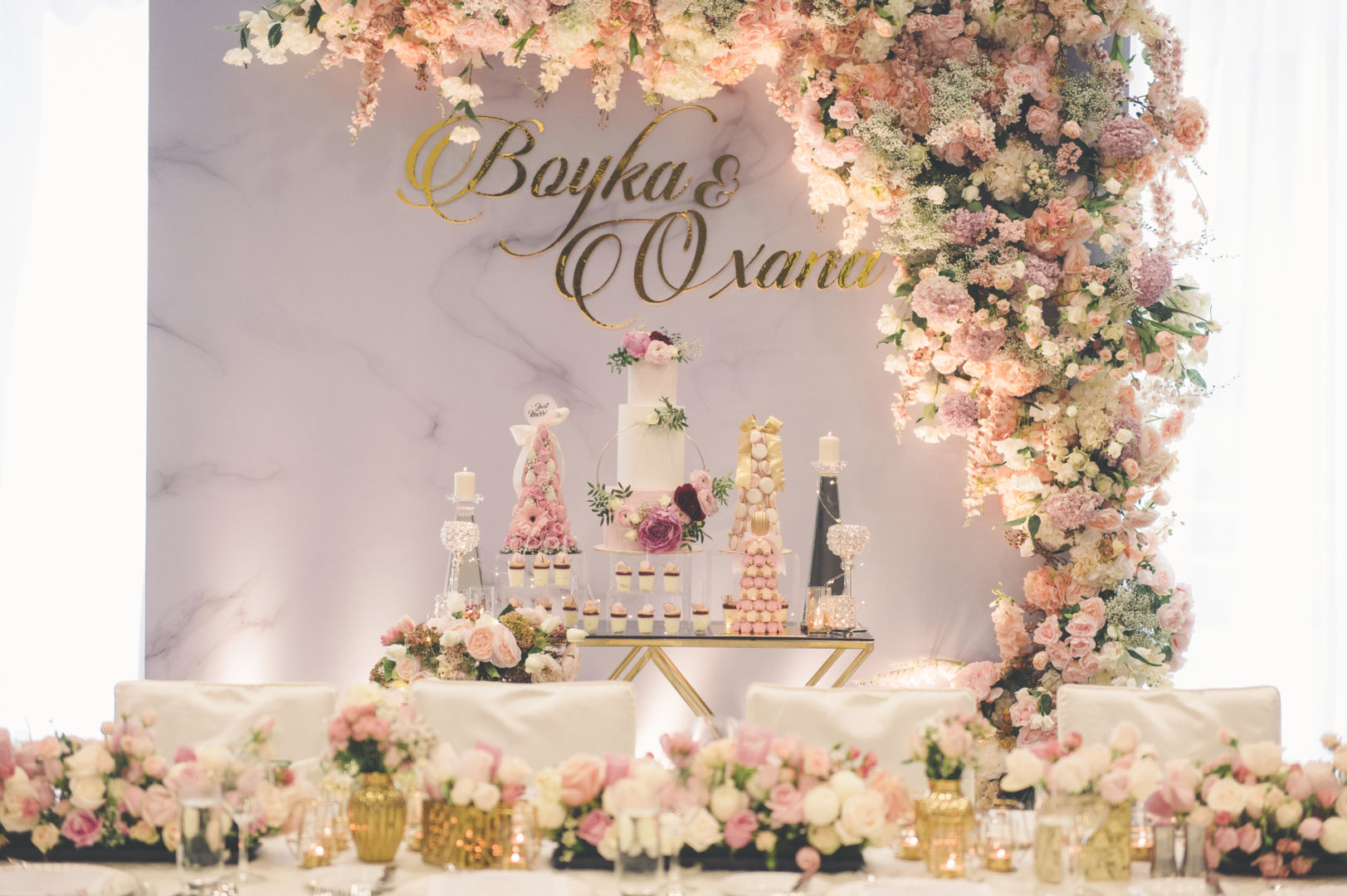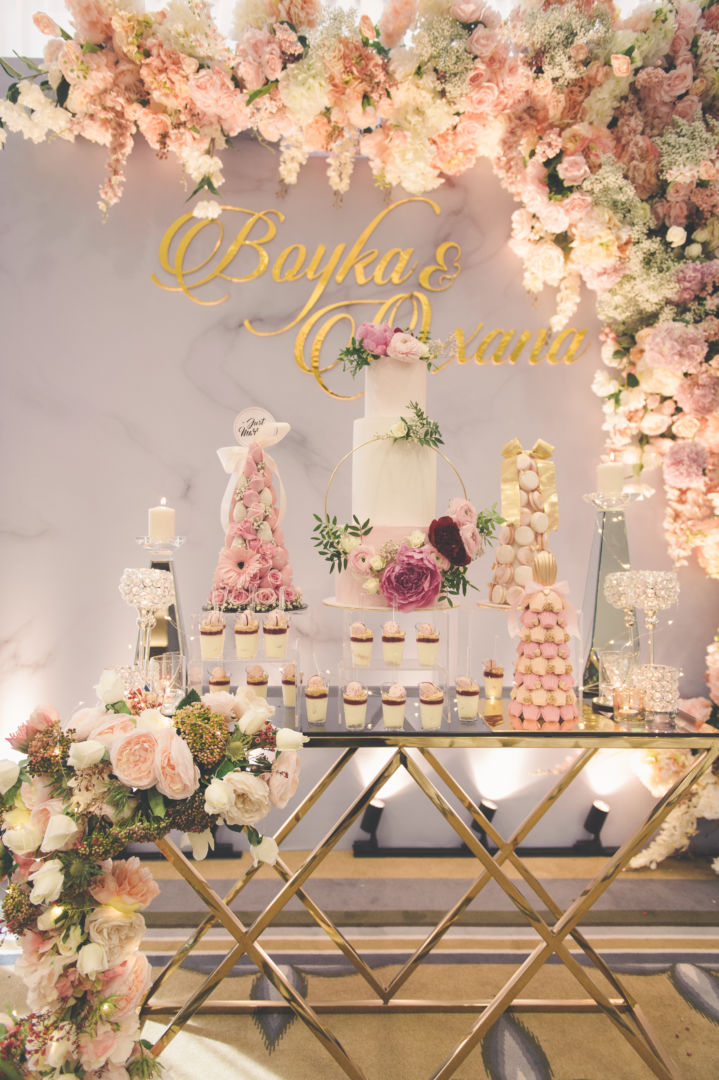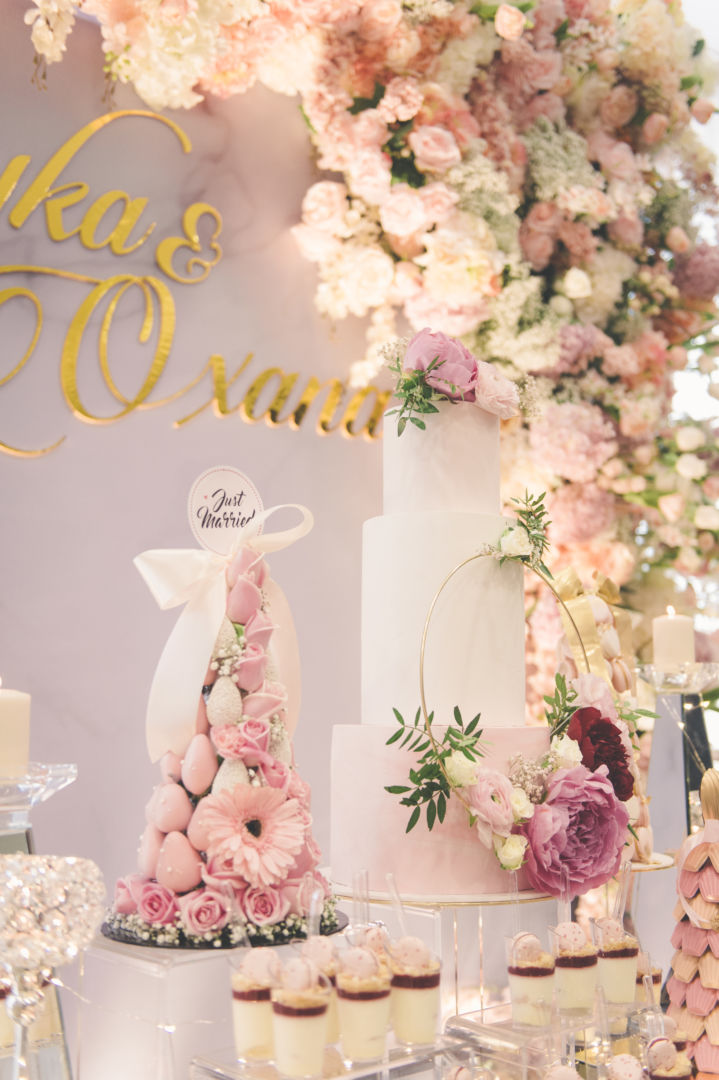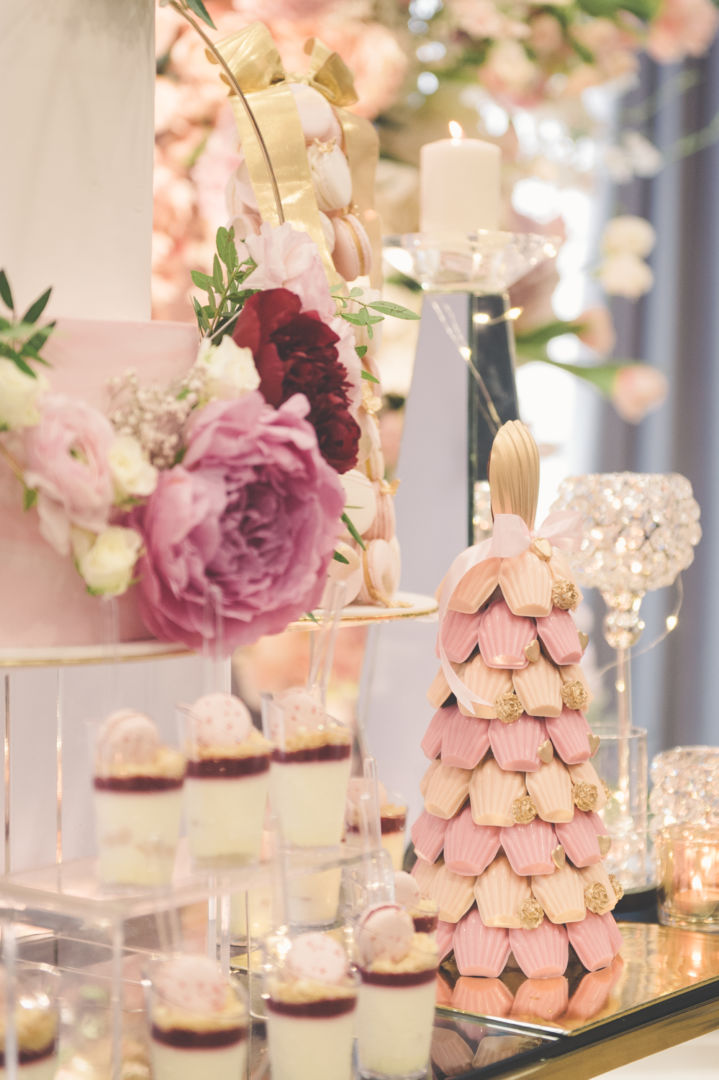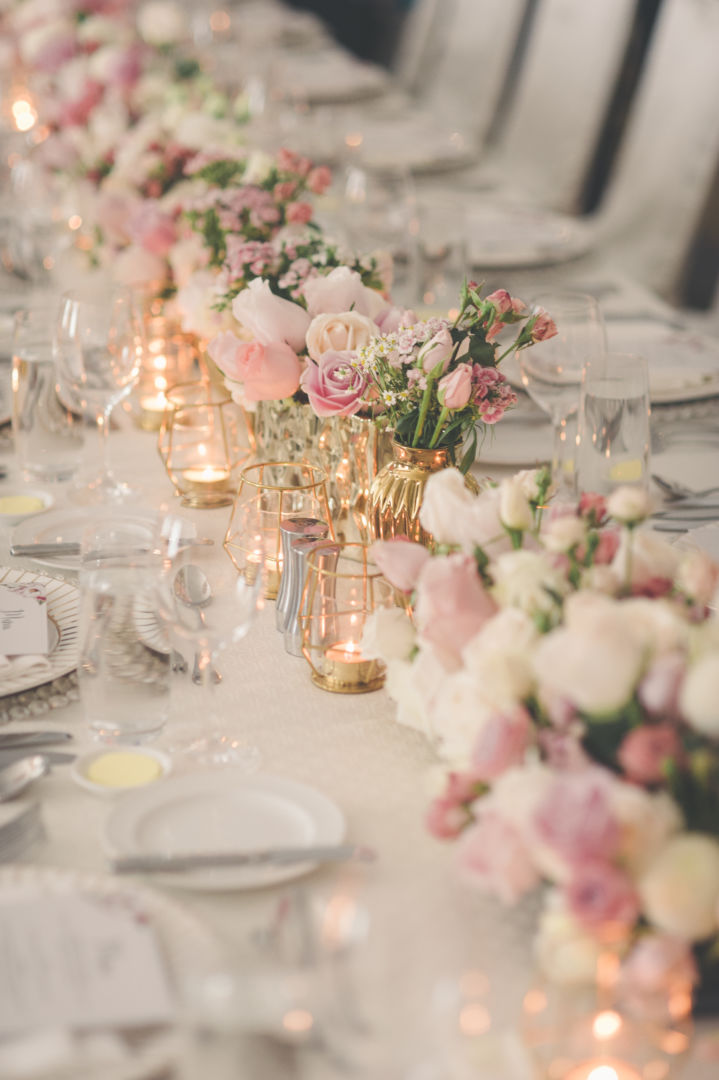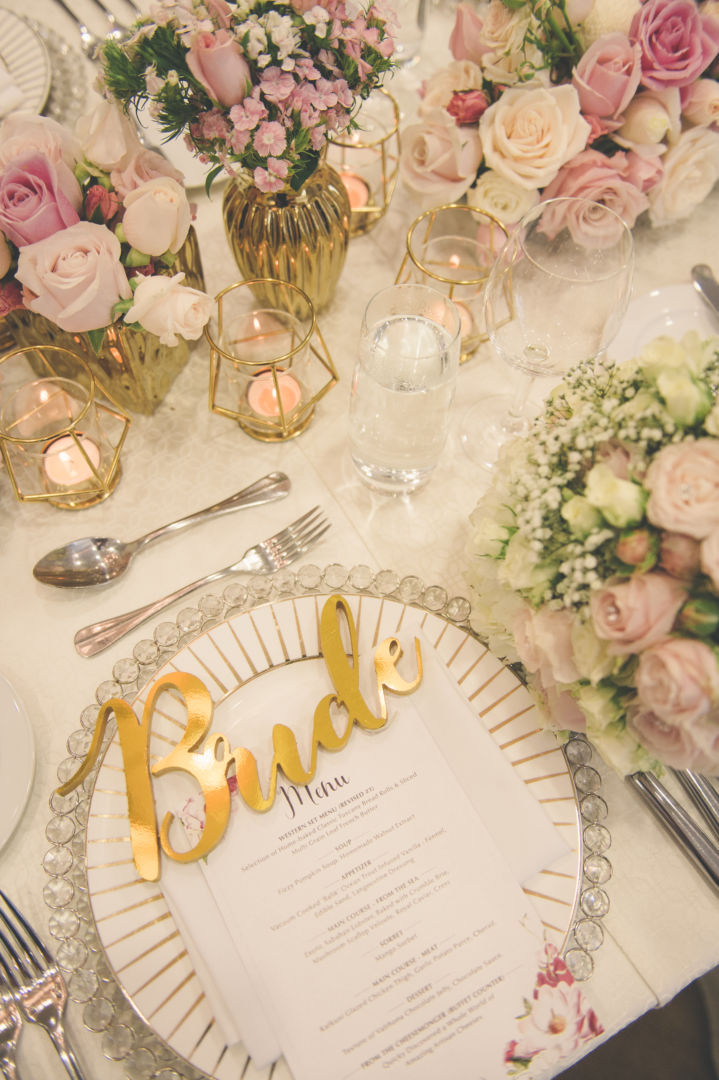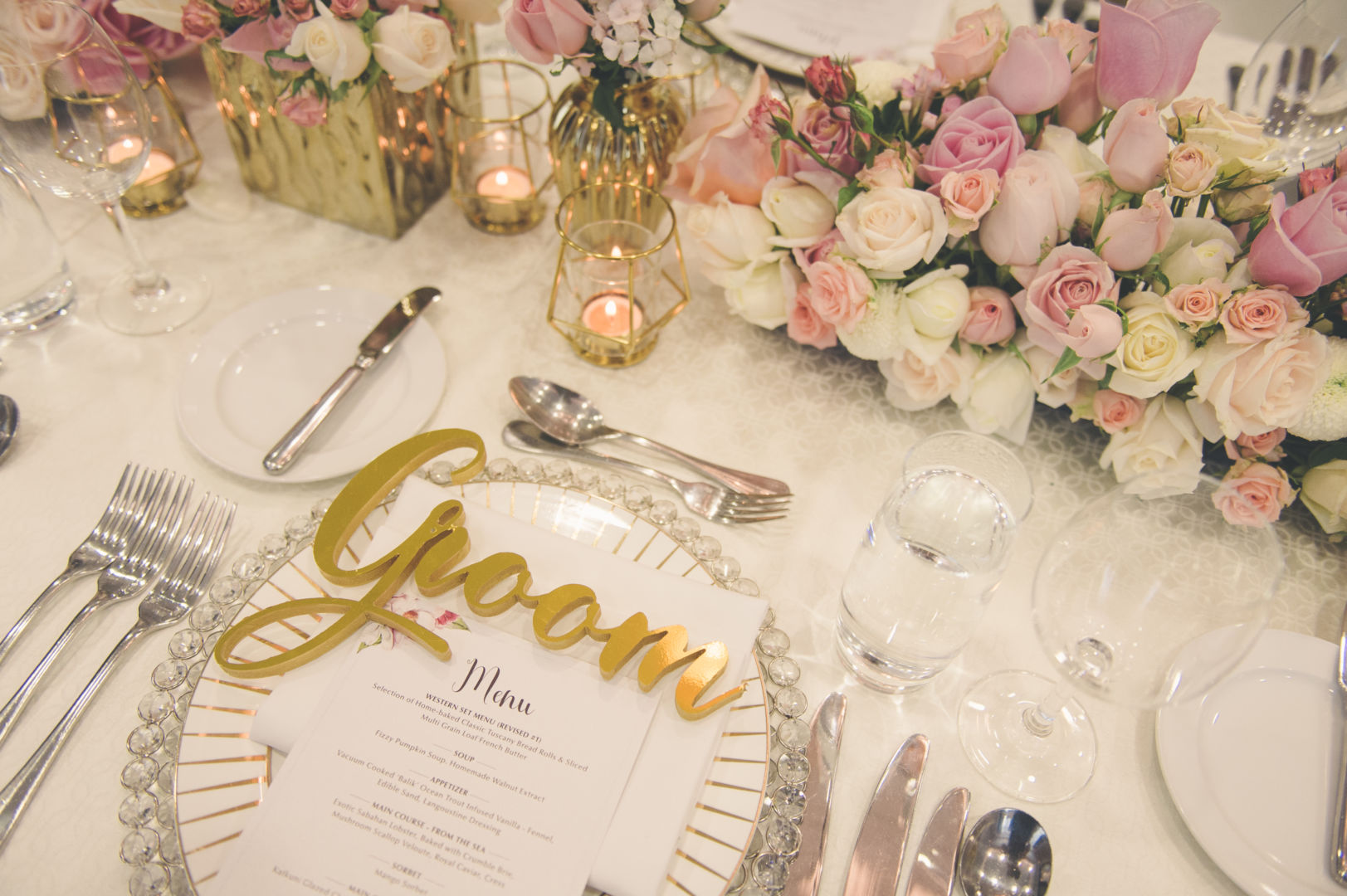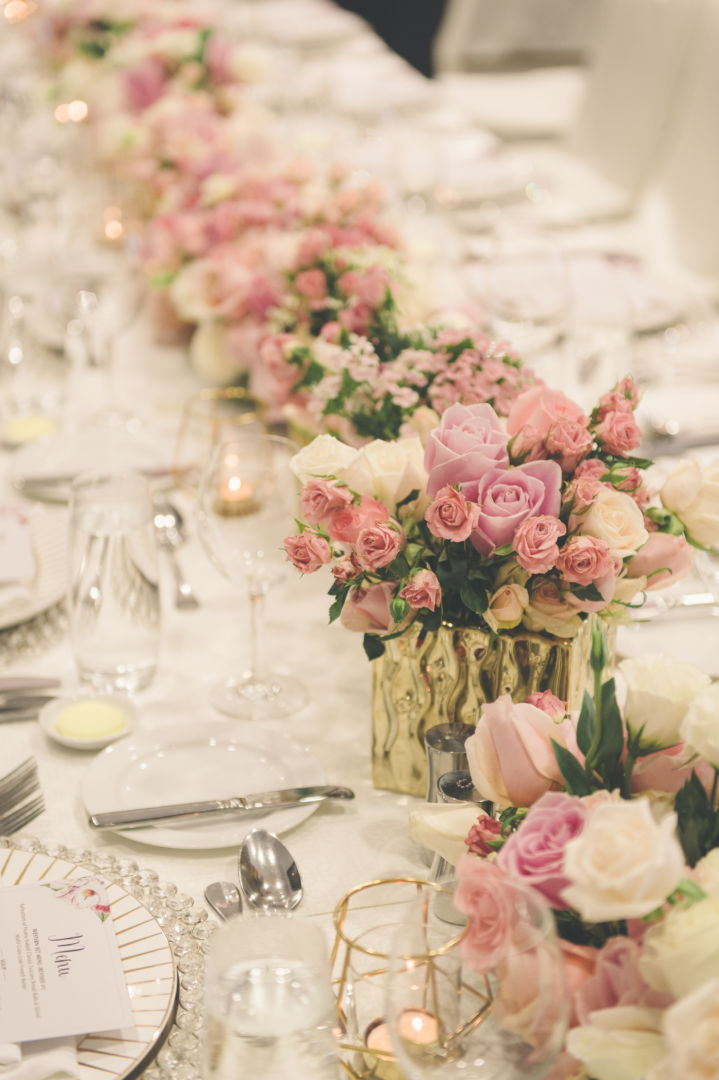 An introduction to La Memoria ~ they have the wedding couple's needs at the top of their minds. Their mission is to understand the couple's dream wedding themes & requirements for the perfect wedding reception. An amazing team for wedding decorations, they also have a great track record of successful party and corporate events for clients like Lazada, Affin Bank and many more.
For more inspiration on stylish and elegant decorations, visit our premier Signature Weddings Asia 2019 this coming August 3 & 4, at Hall 2, Kuala Lumpur Convention Centre.