We all know that white wedding gowns have always been a favorite tradition. As a little girl, you may have secretly raided your mom's closet for that dainty white dress, slipped it on no matter how oversized it was, took a flower (or a bunch of them), and pretended to walk down the aisle.
But as elegant and classic as it can be, there are still those brides who defy the norm by switching it up a bit.
We've found some breathtakingly beautiful gowns that prove brides can pull off any color and still look every bit as ravishing.
Monique Lhuillier, one of the most sought-after names when it comes to bridal wear, has created the "Natalia" – a cameo embroidered tulle A-line gown with three-quarter length sleeves.
A stunning Reem Acra wedding dress. Its blush color and laces add to its overall feminine look.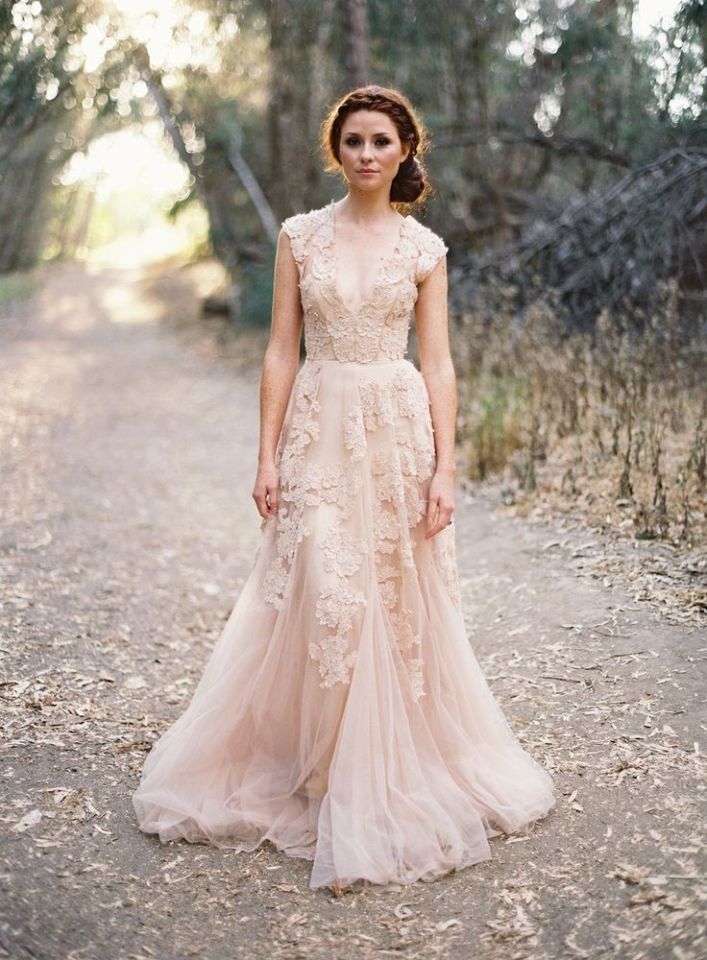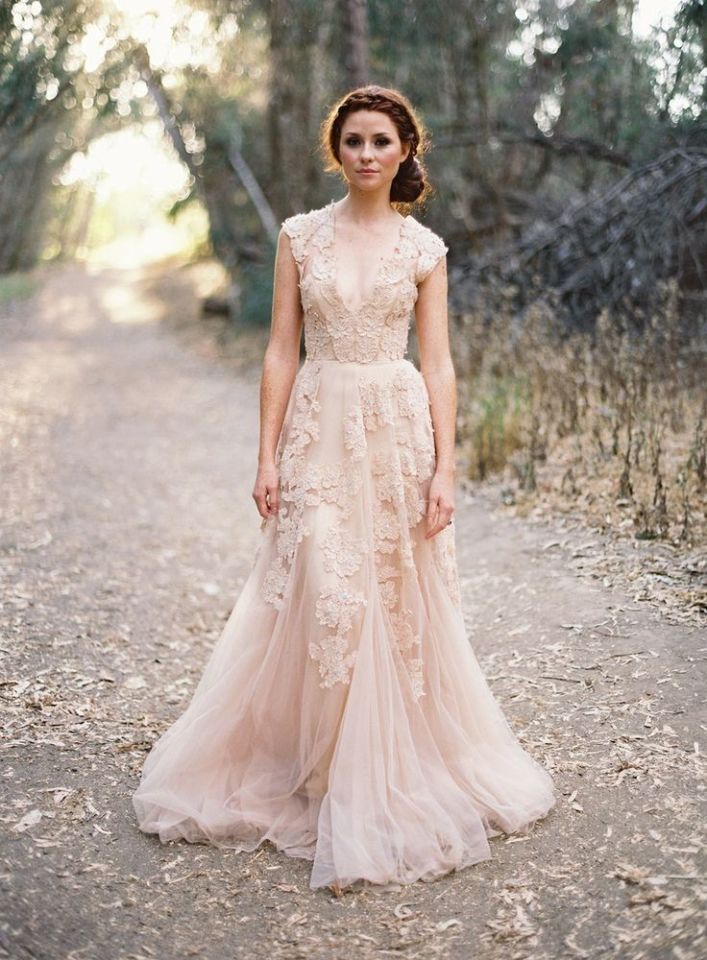 If you want your look to be inspired by the qipao or cheongsam, then why not go for this elegant Kwa Qun Couture Dress?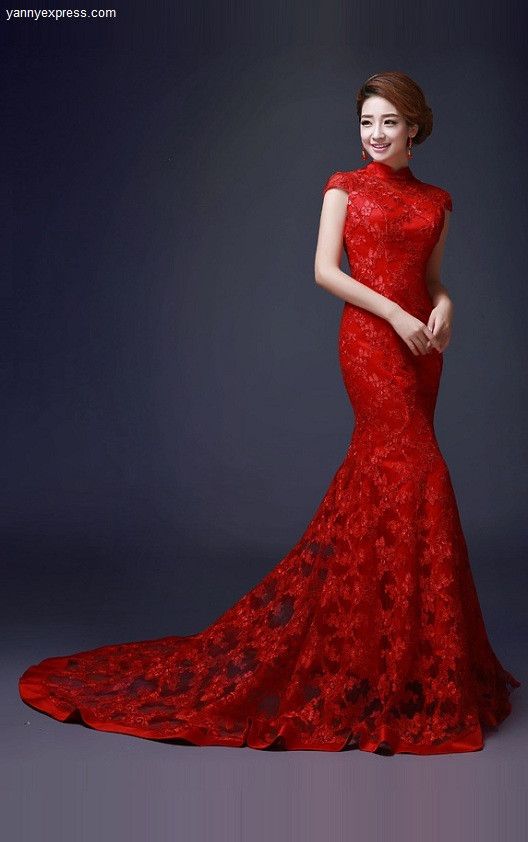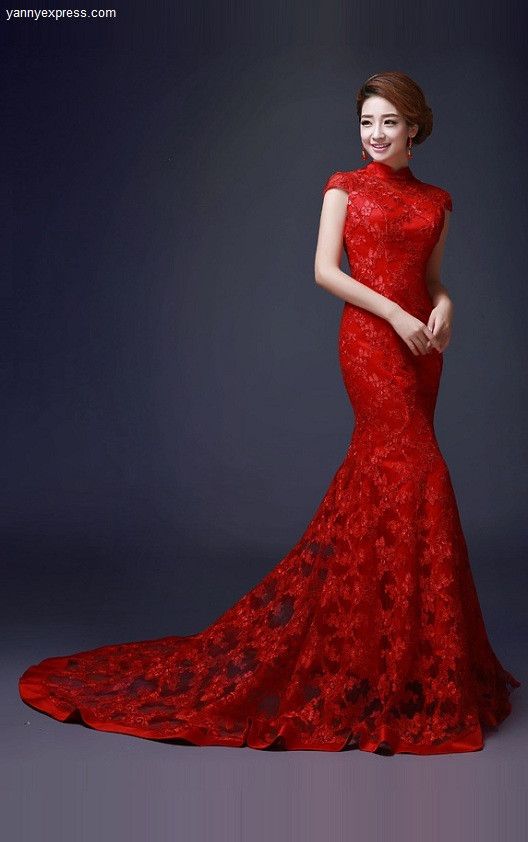 Not that confident to step out your comfort zone yet? Try going for colored patterns instead from Sophia Tolli's 2014 Bridal Collection.
Another option to help you stay close to the traditional white? Dip-dyed bridal gowns.
If you're one to completely go against tradition, how about boldly walking down the aisle in a black wedding dress? Most women are afraid go down that route, but this classy Sophia Tolli creation – also from her 2014 Bridal Collection – is enough to make you rethink your doubts about choosing this shade.
Another prominent name synonymous with wedding gowns is Vera Wang and this beautiful red piece shows why several celebrities often request her designs.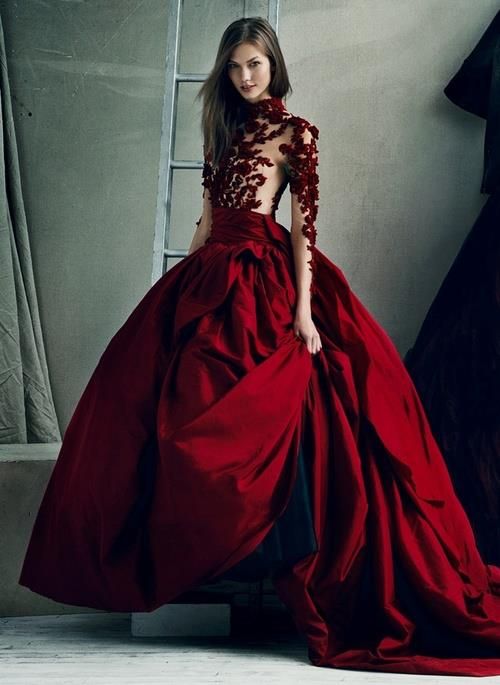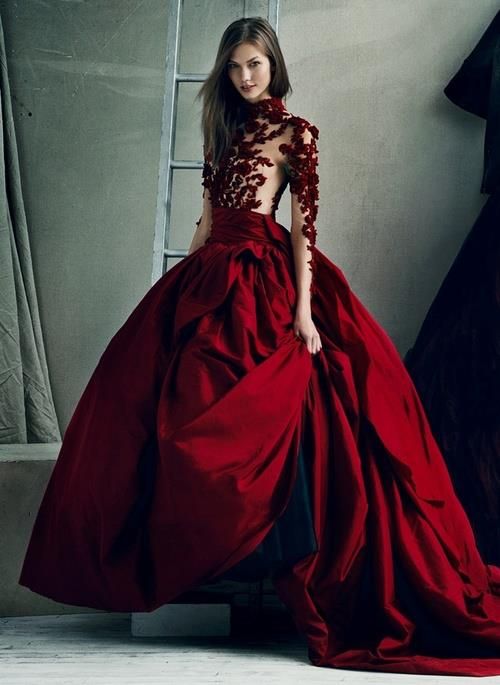 UAE-based designer Hamda Al Fahim took our breath away with her exquisite S/S 2013 collection. Check out this bright and cheerful shade of yellow that's perfect for one with a quirky personality.
Hamda Al Fahim might as well be one of our favorite designers on the list as her S/S 2013 collection boasts so many magnificent creations that it was extremely difficult to pick a few for this list. Look ethereal with this dress and make your groom swoon.
Bold colors such as orange can turn out to be tacky, but this design from Hamda Al Fahim proves that wrong.
Channel royalty with this cool blue shade and look sexy yet classy.
Want to try something unusual? This blue-green gown will surely make your guests gush over its elegant hue and design.
Inspired by Pantone's color of the year 2017? If you're going for the Greenery motif, then this gown would be the perfect choice.
This "Estee" creation by Monique Lhuillier is a pistachio/gold embellished tulle strapless ballgown with a tiered handkerchief skirt.
Look absolutely regal in this gorgeous dark purple wedding gown from designer Ziad Nakad.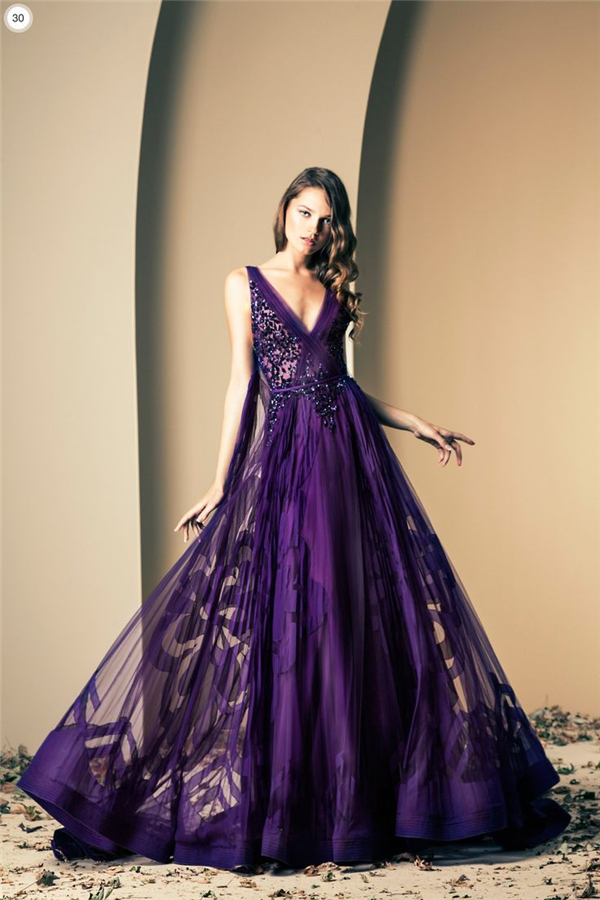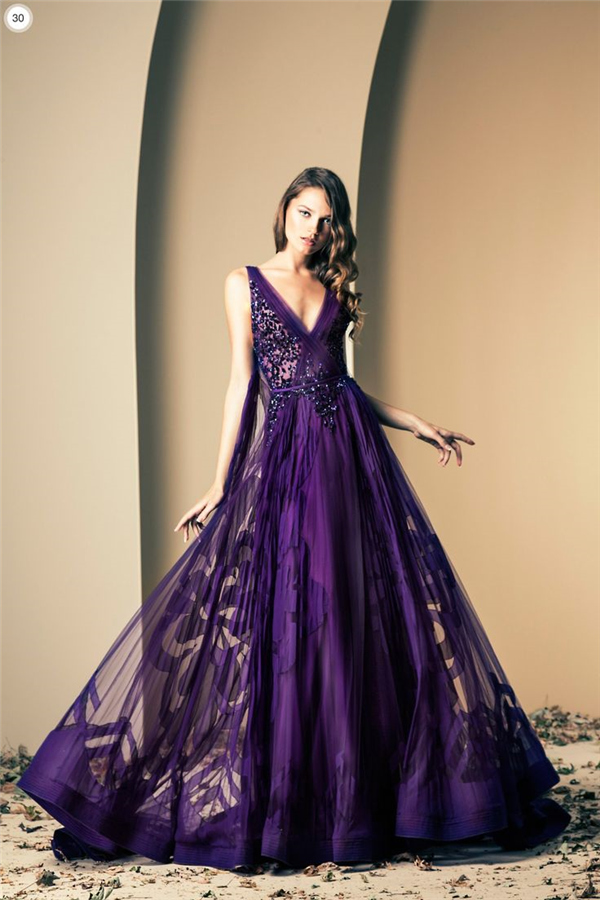 Image credits: Style Me Pretty, Reem Acra, Yanny Express, Belle the Magazine, Distractify, Vera Wang, Aisle Perfect