We were all awed by last year's Duchess of Sussex Meghan Markle's Givenchy's long-sleeve wedding gown. While her style is here to stay for the minimalist, we went through and collated these alternative bridal trends for 2019/2020 – and they're totally mesmerizing! A few thematic and fashion remixes have inspired many at bridal fashion shows, and we can't get enough of them. From oversized rosette statement gowns to groovy wedding jumpsuits or the perfect bride in suit – it's about time to pick your favourite unique wedding styles. Keep scrolling and let us know which has made the list for you!
Rose, Rose, I Love You Big Time
For brides who want 'volume' and reigning in the red carpet with a statement, designers Viktor & Rolf and Vera Wang have ushered back this beloved trend pioneered by Carrie Bradshaw in 2000. These statement rosette gowns will be infinitely adored and remembered.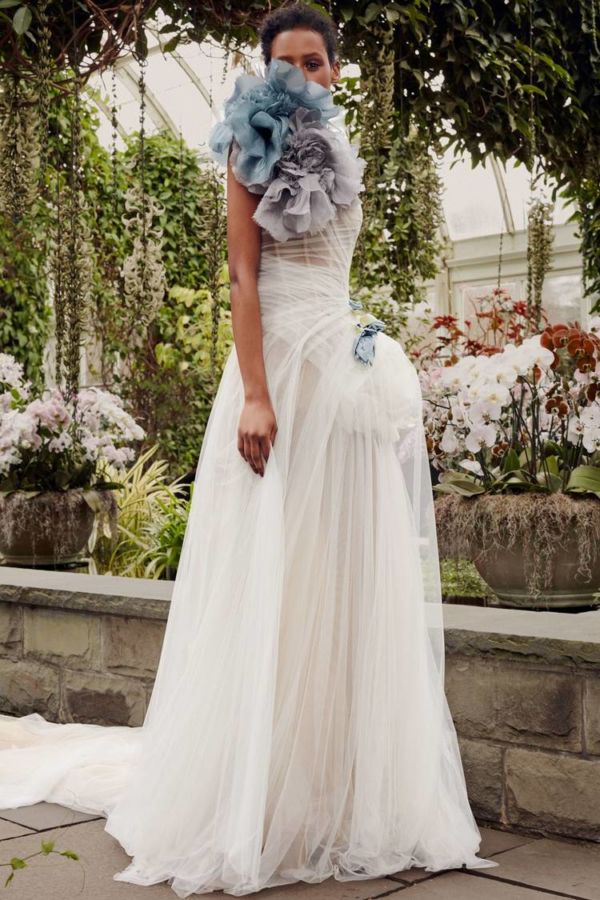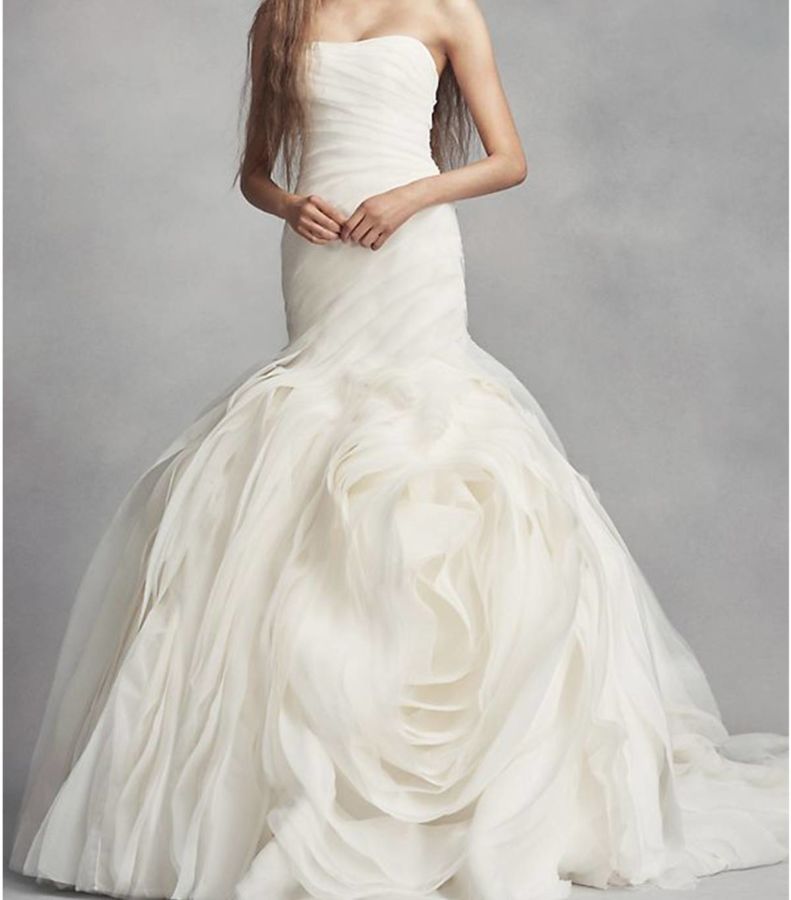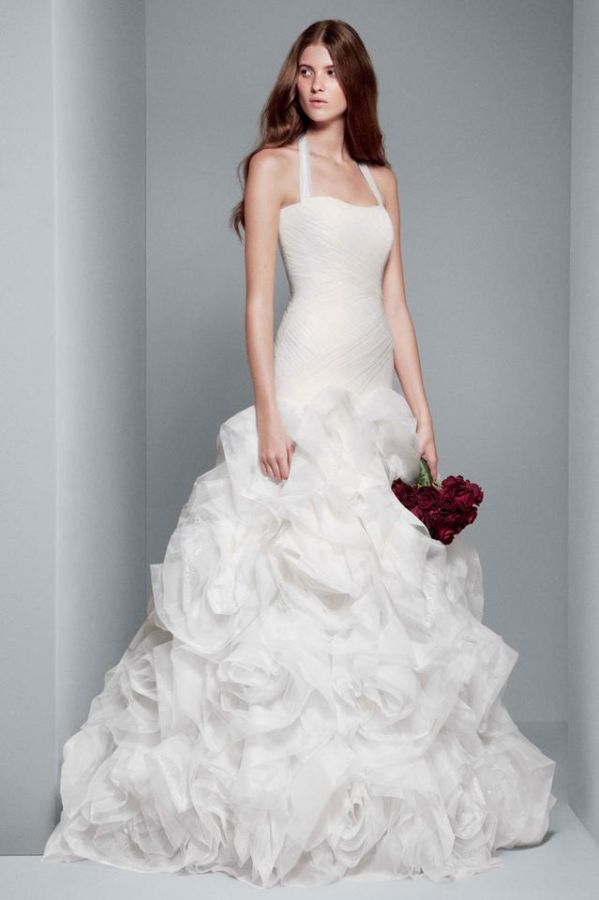 Cool & Edgy Wedding Jumpsuits
Making headlines recently this year was Sophie Turner and Joe Jonas' surprised chapel wedding after the Billboard Music Awards. The Game of Thrones actress' cool & edgy style has made jumpsuits 'the bridal trend' for weddings, after she wore a Bevza ivory jumpsuit which cost only £500. Bedazzled with sparkly jumpsuits, or fall in love with smooth satin to detailed lace designs – they are the perfect choice for brides who want an alternative option to tulle and crinolines.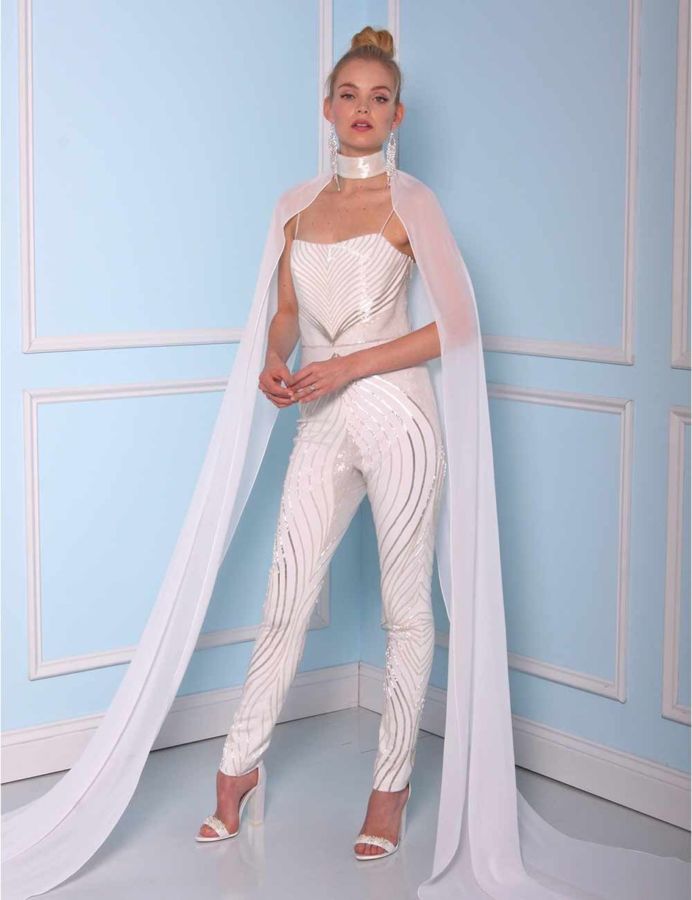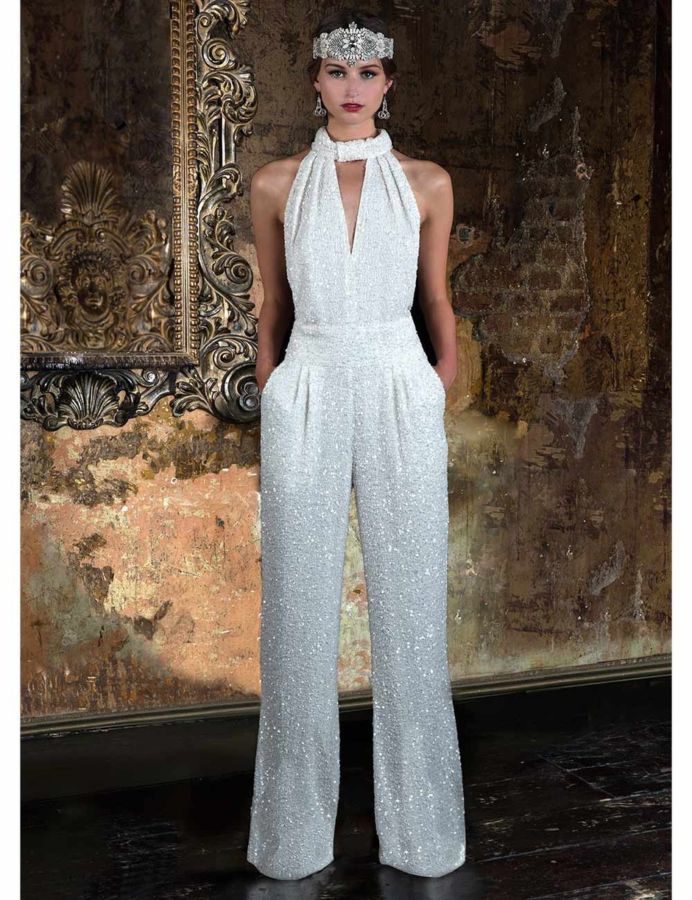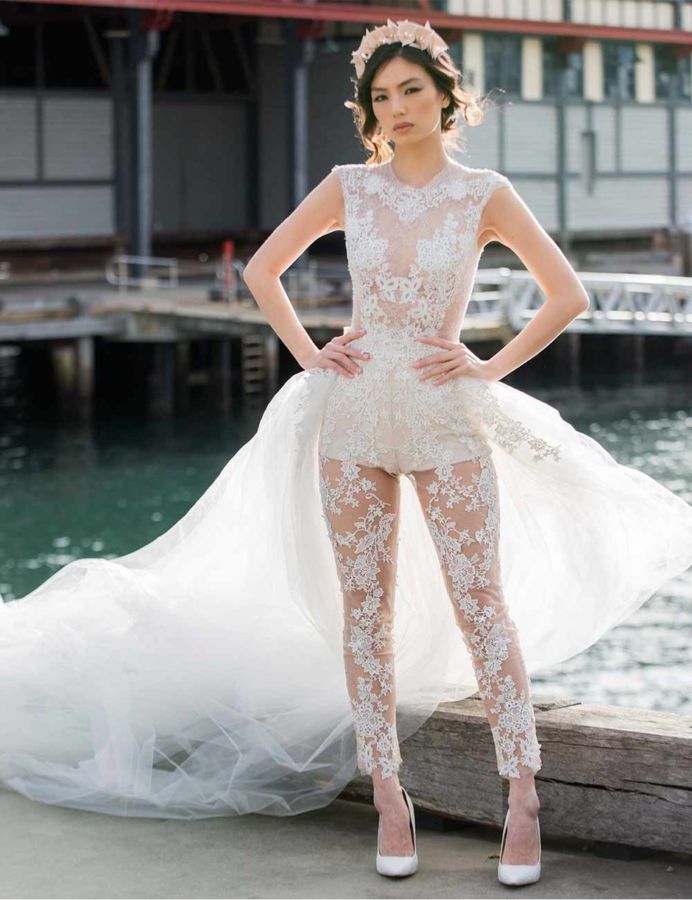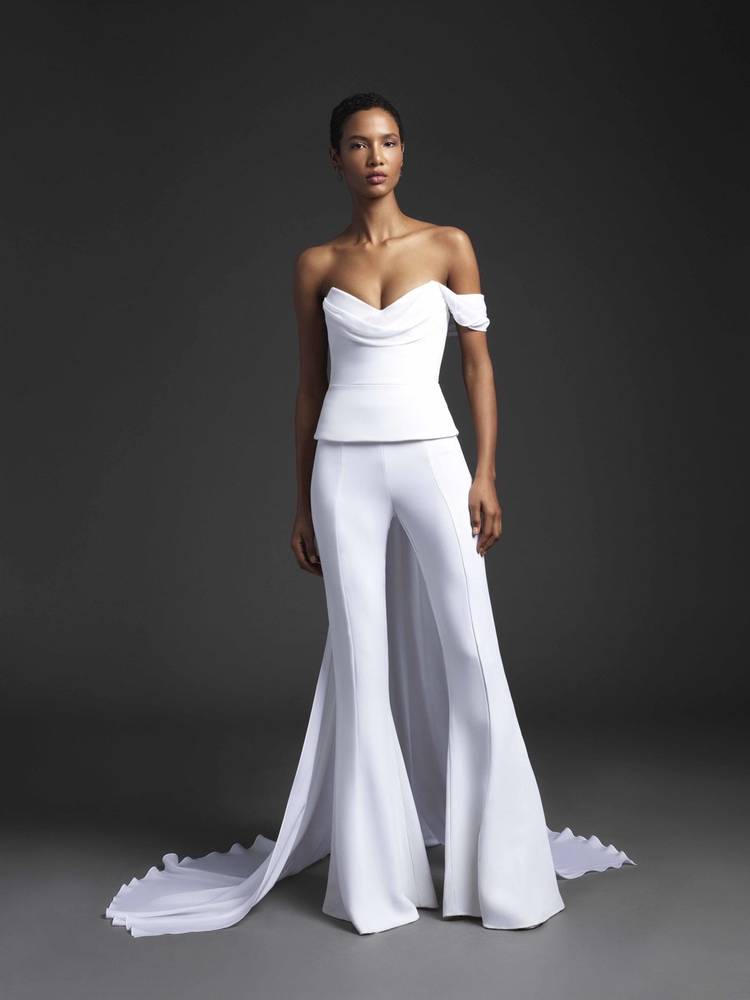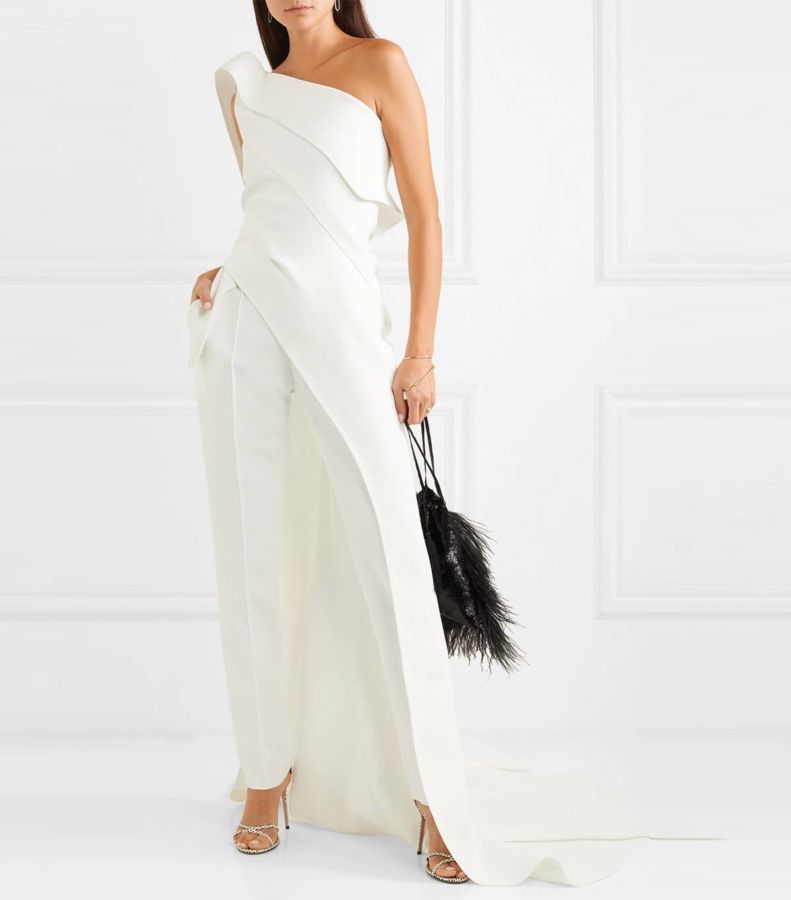 Mini-Wedding Dresses (Let's Party!)
When wearing 'less' is the bridal trend. These are for the brides who don't fancy the classic gowns, then you would be thankful for these mini-dresses designs. From classic silky satin, feather-fancy, delicate French lace, or Oscar de la renta's mini-dress draped with fringed sash, it's time to show-off your smooth long legs and party all night!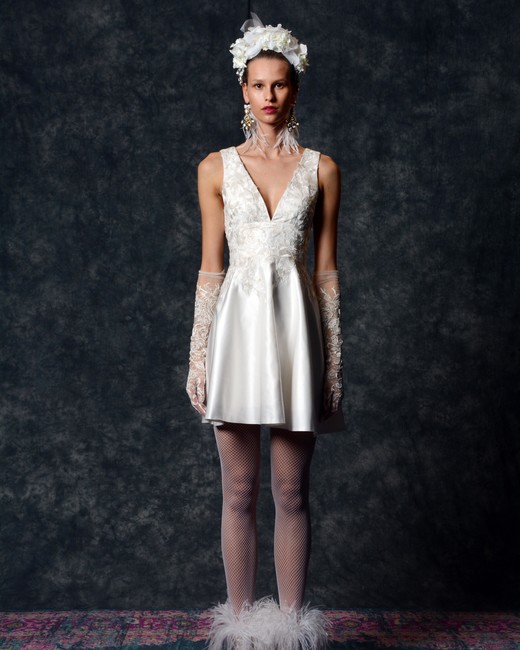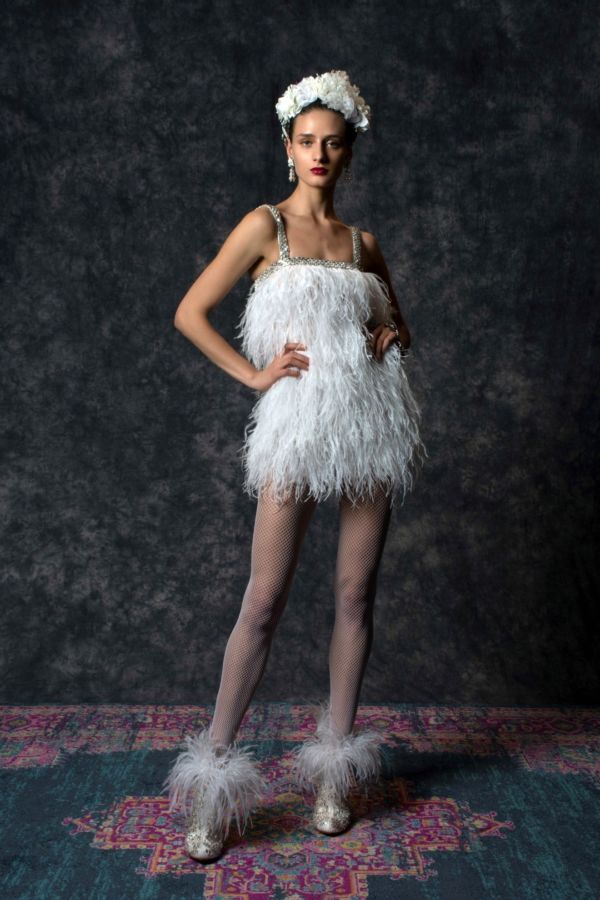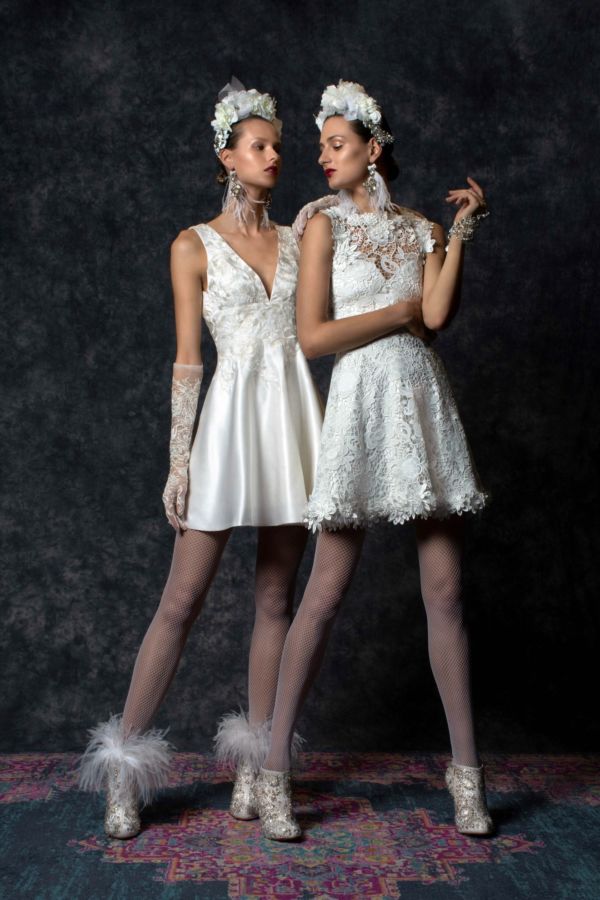 Above: Photos & Inspiration from Naeem Khan's 2020 Wedding Dress Collection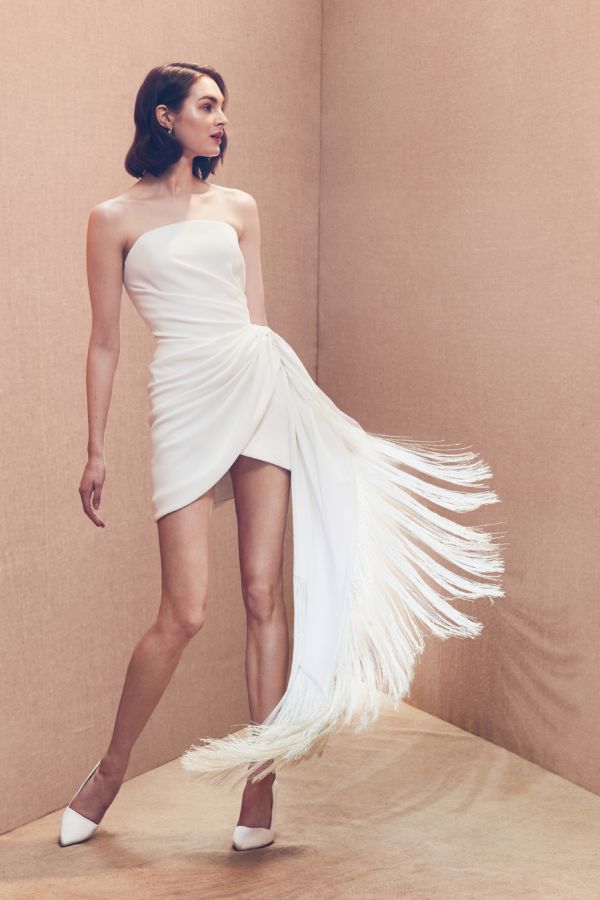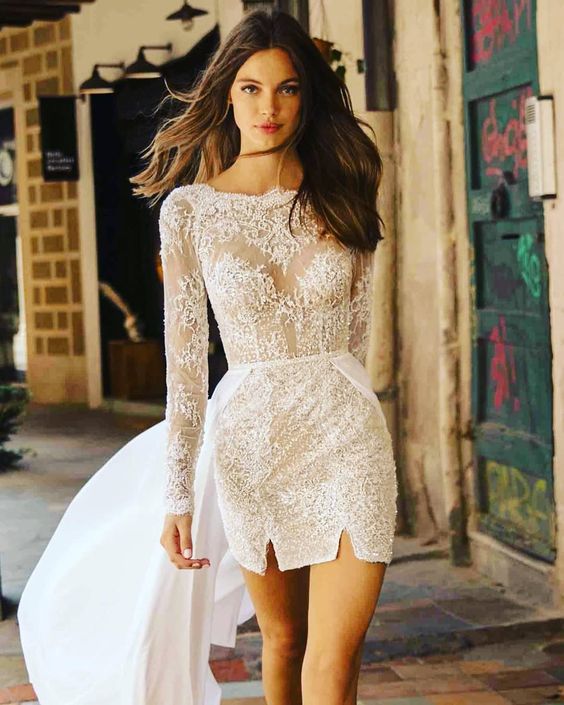 Puffy Sleeves
Famed designers are bringing back nostalgic fashions from the 80's or early 90's. Sure, there are some reservations of the decades past of 'unflattering' giant sleeves that are old school. But once you've seen these modern designs at play, especially brides who are more whimsical or fashion-forward, you would love these super-trendy puff sleeves styles; from subtle and sleek, Victorian-inspired sleeves to delicately puffed shoulders. If you're big on drama, the bigger the sleeve the better!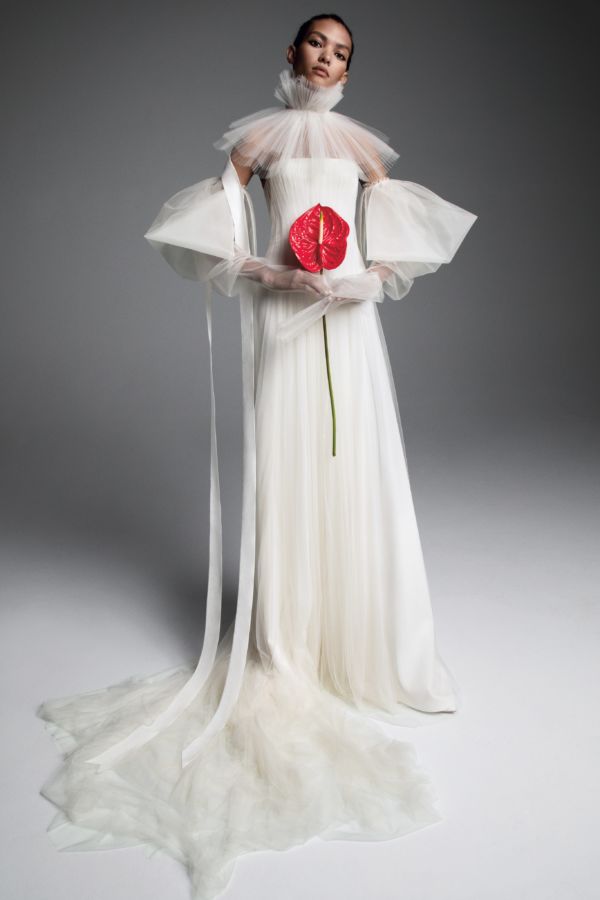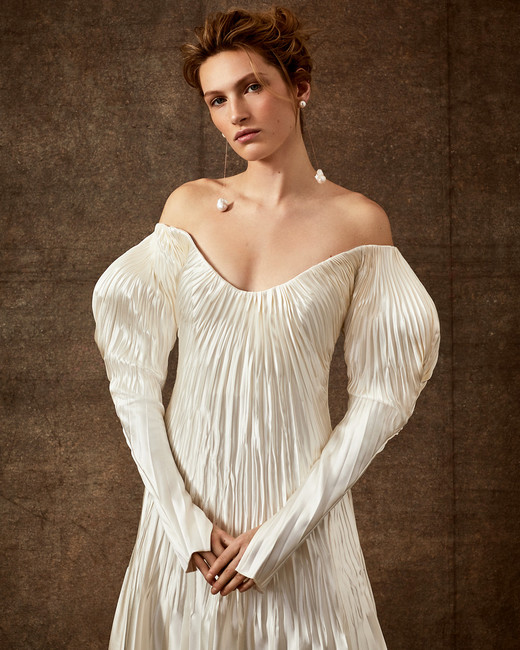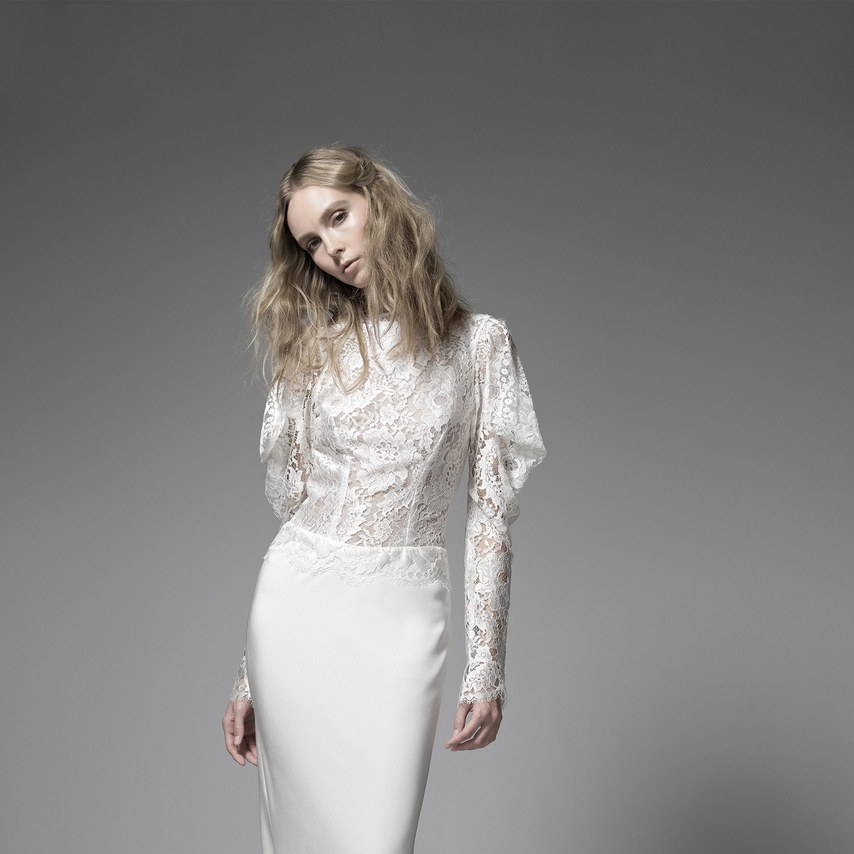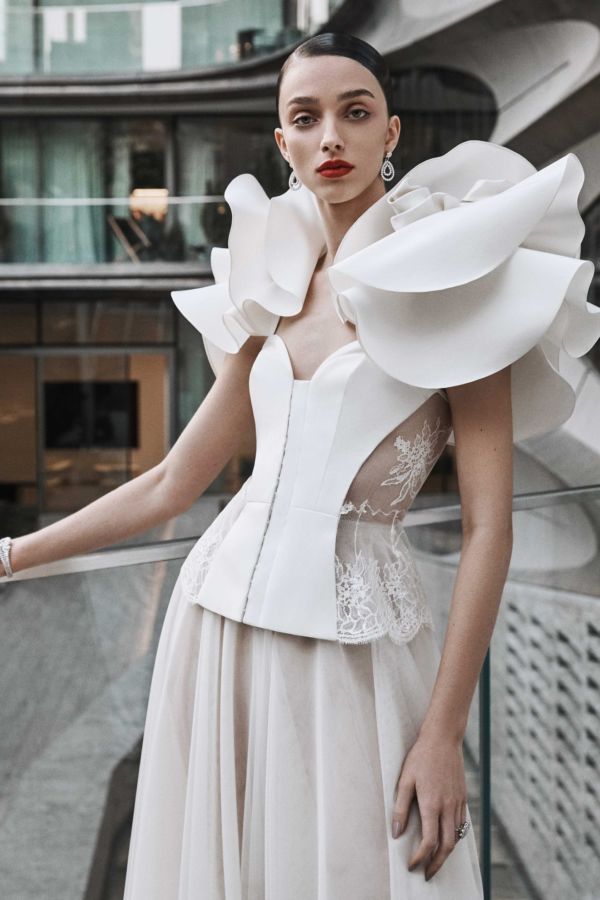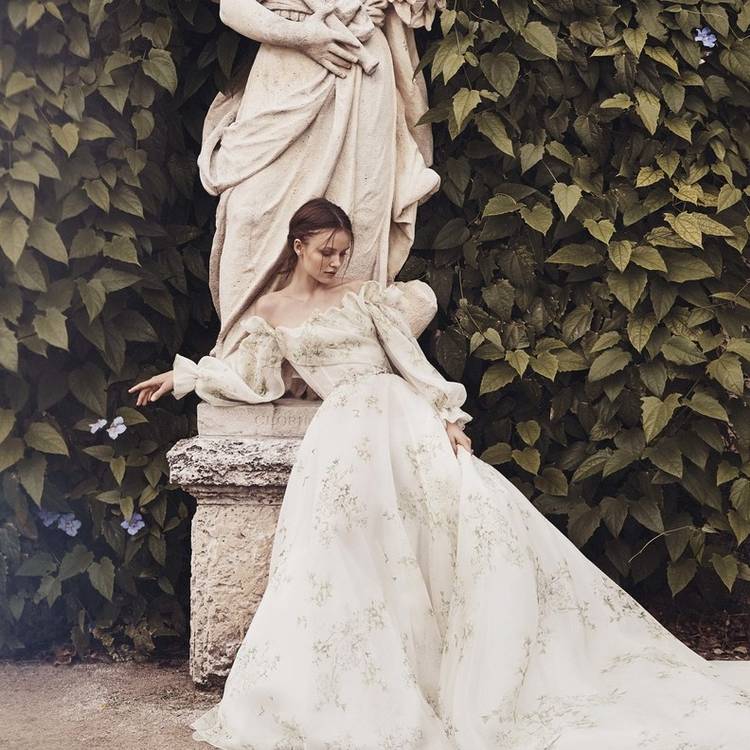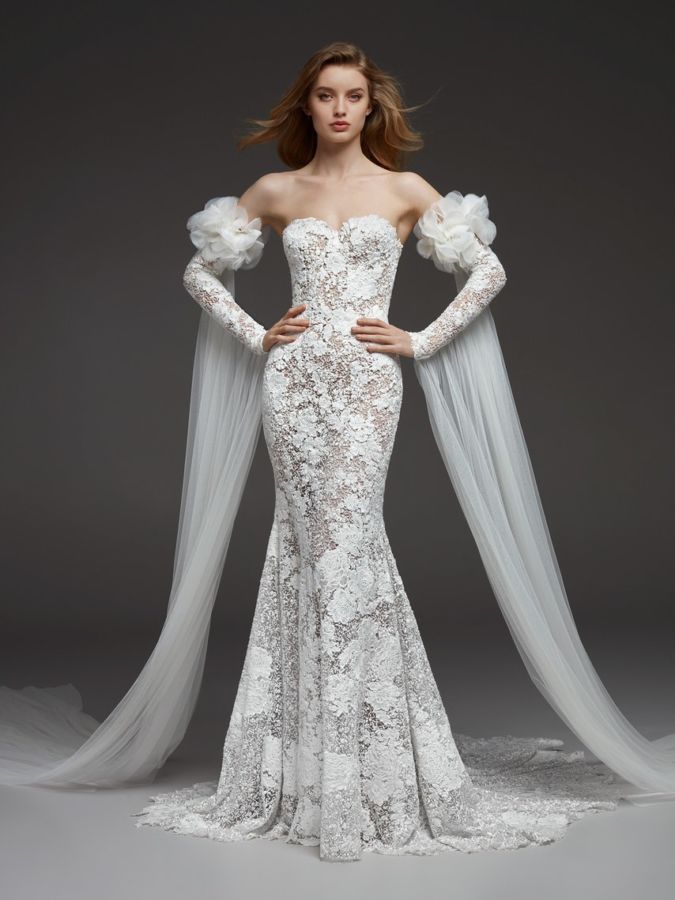 Courtesy from Vera Wang, Danielle Frankel, Oscar de la Renta, Naeem Khan and Atelier Pronovias
Power Blazers
More and more talks on feminism are apparent and it's no surprised that designers are tailoring wedding designs to show support that women and business do pair well together. Meet these collection of feminine wedding suits to blazers that double as mini dresses. 'So Chic!' is all we can say.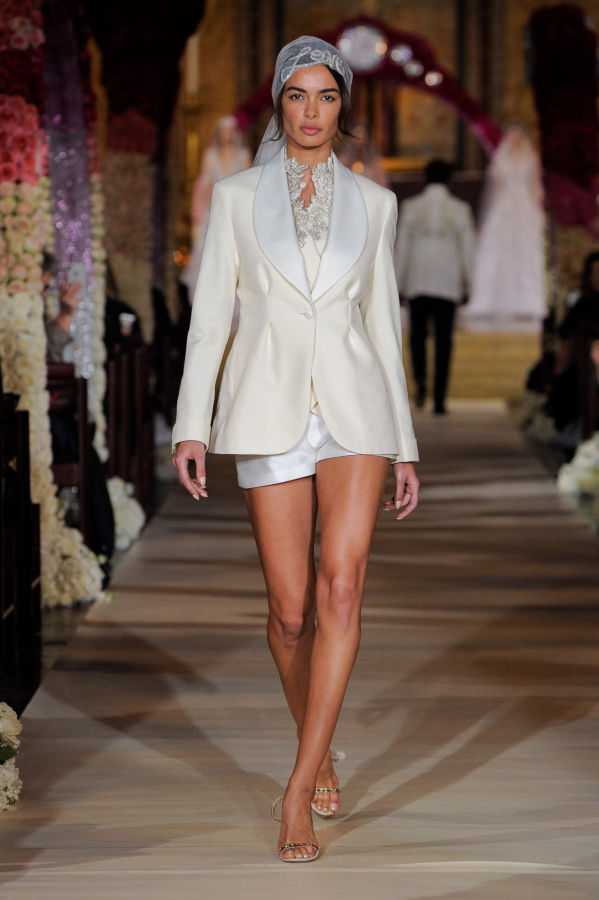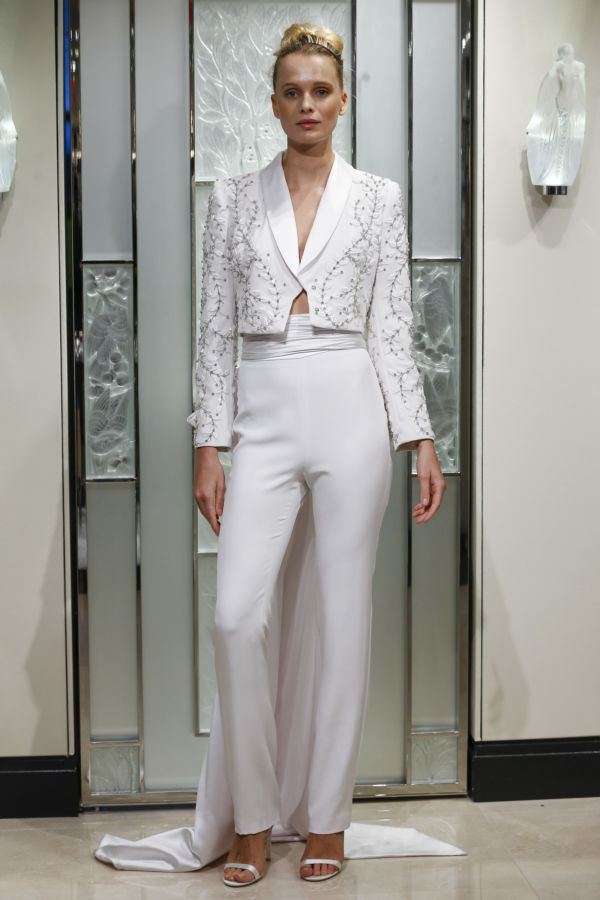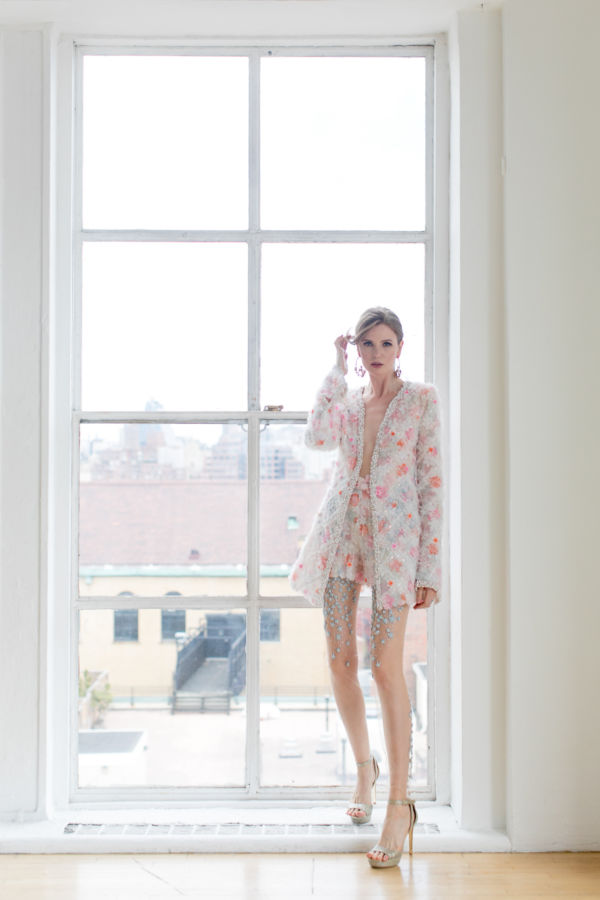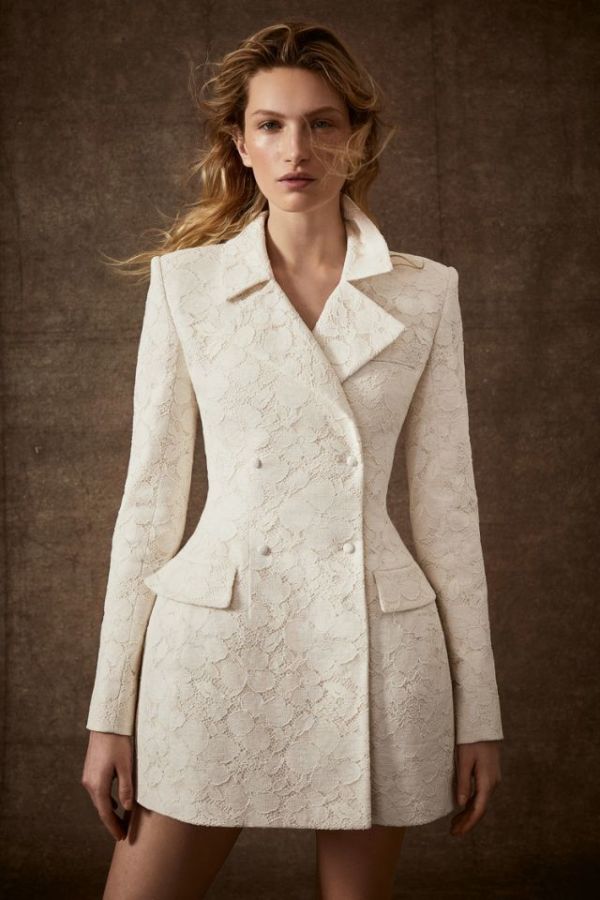 Courtesy from: Reem Acra, Gracy Accad, Ines Di Santo, Viktor & Rolf, Savannah Miller
Be inspired with more stunning designs and view what's really trending as you meet our leading bridal houses at Signature Weddings Asia Fair 2019, Aug 3 & 4. They will be showcasing their ultra-stylish, luxurious and trendiest collection. This premier fair will be at Hall 2, Kuala Lumpur Convention Centre.