It is an understatement if we say we want to have a ceremony as grand as a celebrity. But the question is how? We've listed down some essential ideas to consider with your wedding planner to plan for an 'Over-The-Top' Wedding. Get a cuppa, sit and let's start those creative juices going, shall we?
OTT Hanging Garden
Discuss with your wedding planner to have a more extravagant floral deco – a hanging garden installation is a brilliant idea to fill up the room, rather than having simple flowers at the aisle and on dinner tables. Just like chandeliers, the flower centrepiece – be it all white or different hues of bloom – would make your wedding the most lavish ceremony of the century. As a table setting, a suspended mid-air bloom is pretty and practical at the same time. These elevated floral arch leaves space for food (so important!) and guests to mingle and chat without much interference.
We have collated some of the most rad and epic floral installations. Which do you fancy?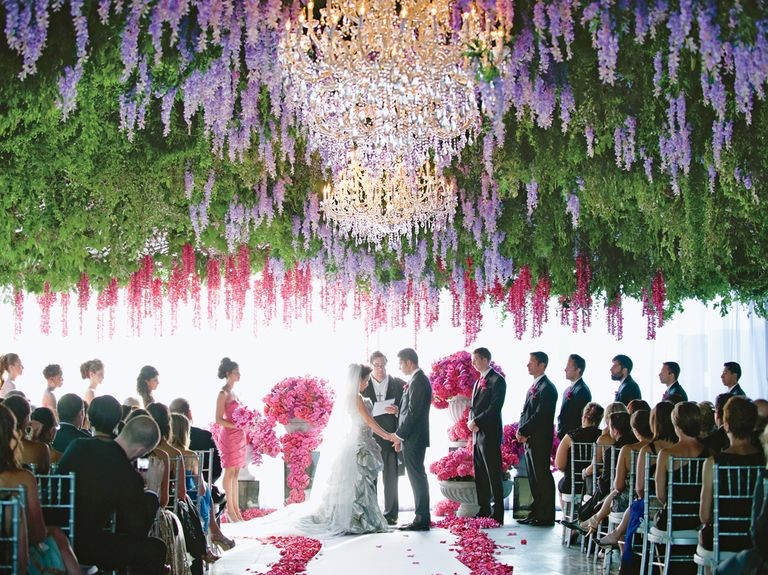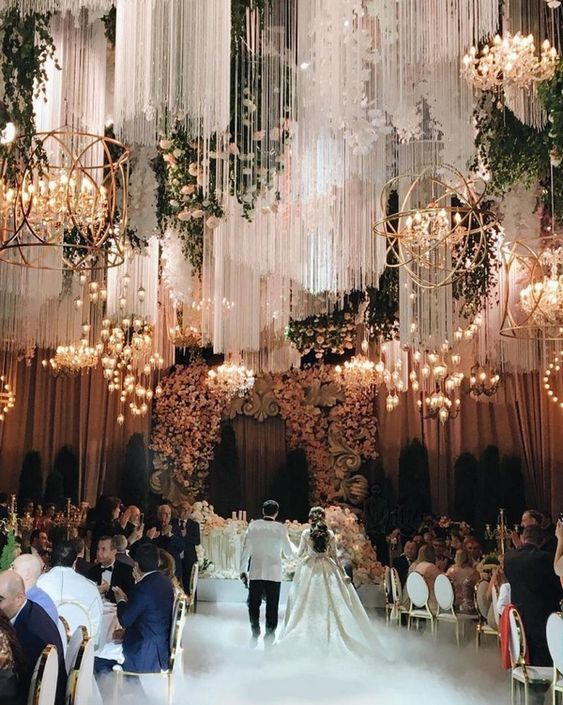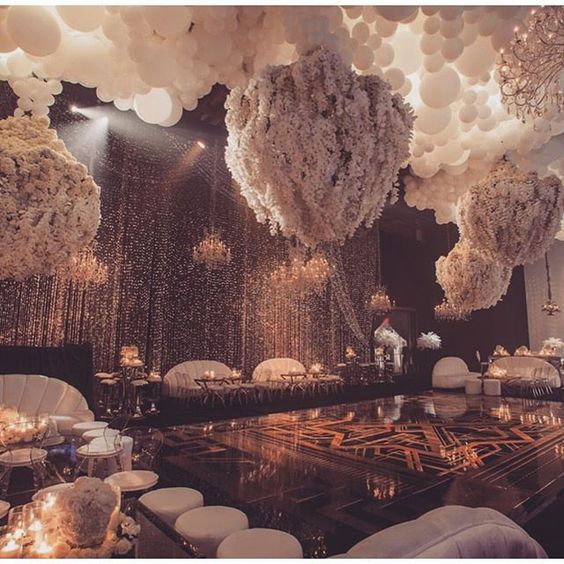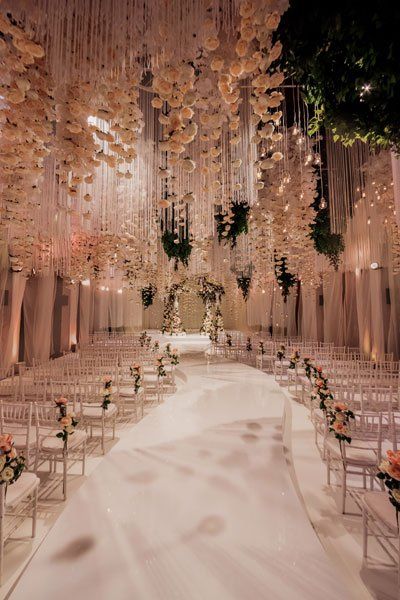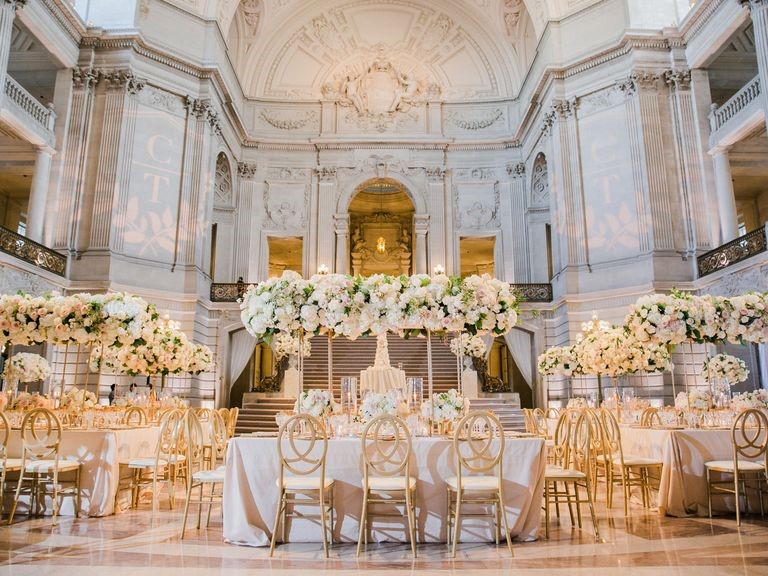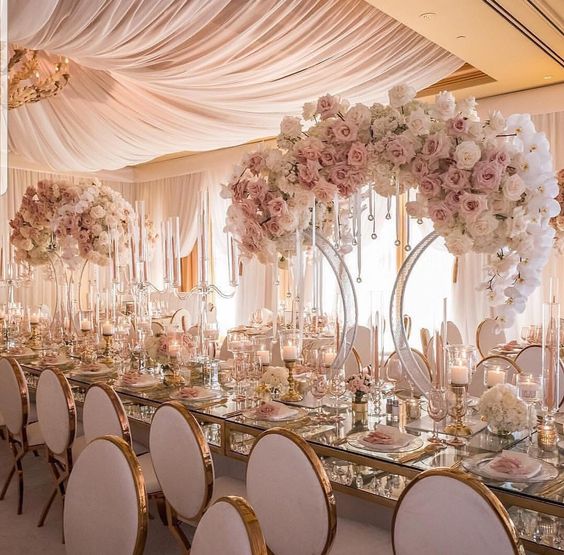 OTT Fairy Lights
An alternative to hanging floral garden, fairy lights are hopelessly romantic, plus it really puts magic into any wedding decoration. Make your night sparkle OTT with thousands of fairy lights (but who's counting anyway), and create that incredibly cosy and romantic vibe.

OTT Wedding Cakes
These wedding cakes are truly the 'fairy tale' from the books. What better way to celebrate your wedding with this elaborate wedding castle cake designed intricately or a 6-foot wedding cake with lavish blooms and cake toppers. Once we've seen these, it's a wonder how any newly weds have the heart to cut the cake.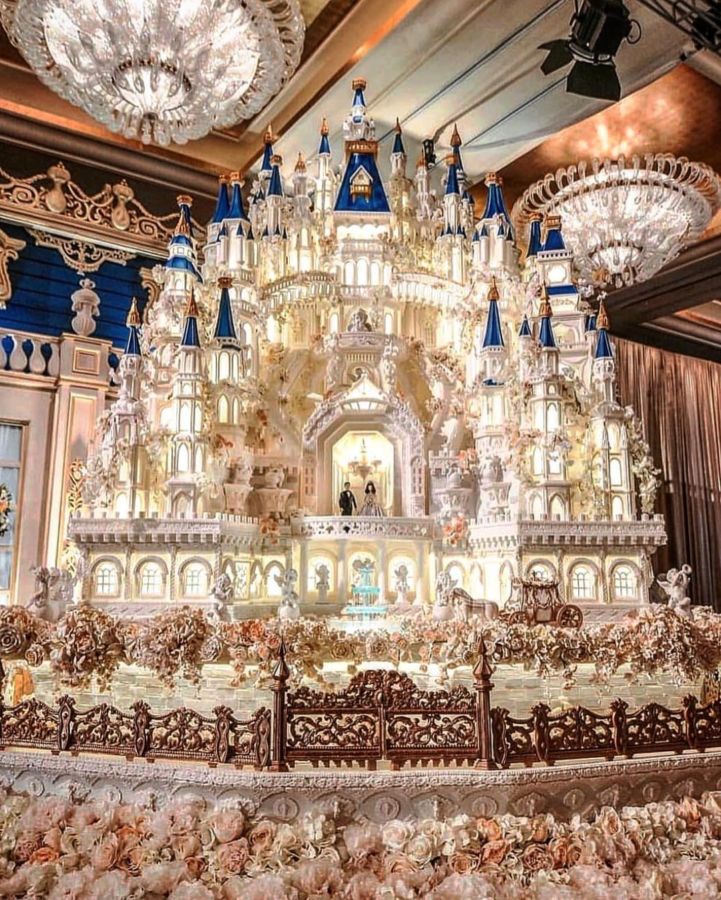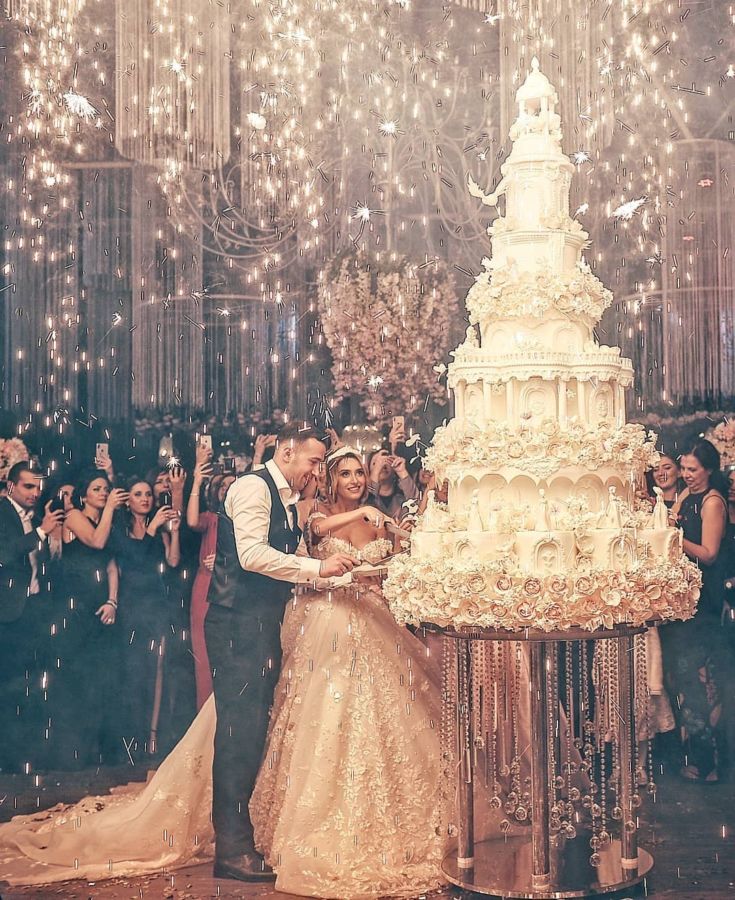 OTT Wedding Cars
How to arrive in style for your wedding? This range of vintage or luxury cars are every couple's desire for an OTT wedding car leading the entourage. We love the all-time classic Bentley, or Rolls Royce, but there's also never a dull moment with incredibly cool wedding cars like Ferrari or an Aston Martin.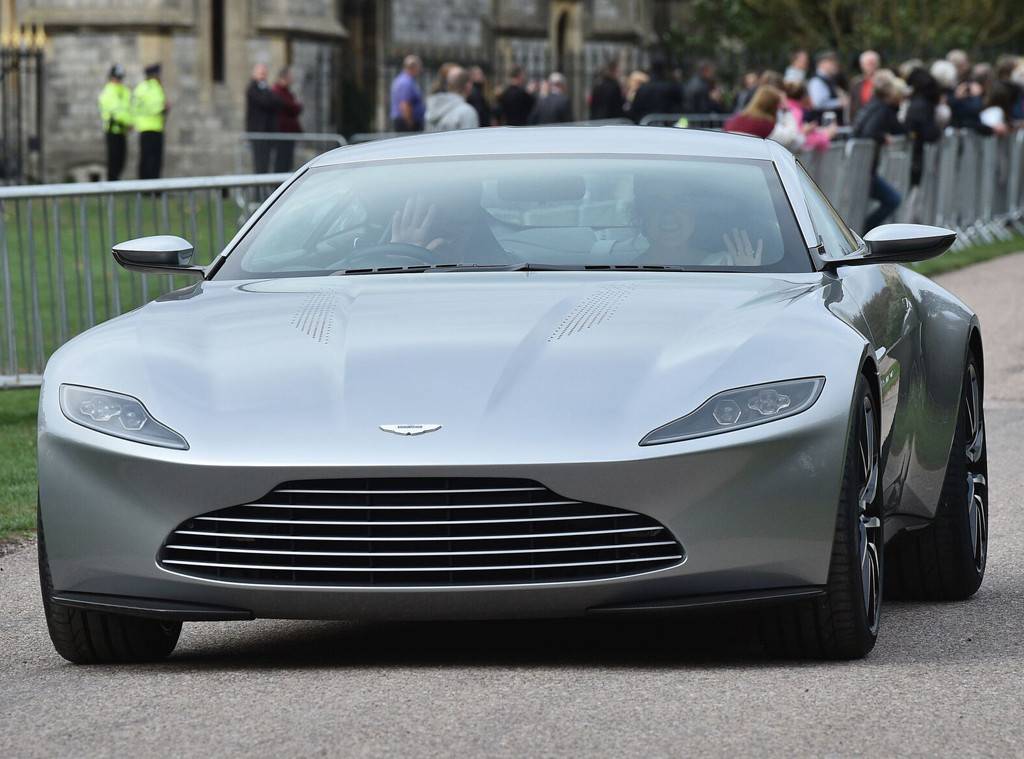 OTT Bridal Gown
Be bold and flaunt your curves or wear a show-stopping gown like a lovely princess walking down the aisle with your prince charming. This is the foremost essential OTT list, be it lace-adorned dress, bead-covered bodice, or alluring ruffles, the array of inspirational dresses are what we could only dream of wanting to wear on our wedding day.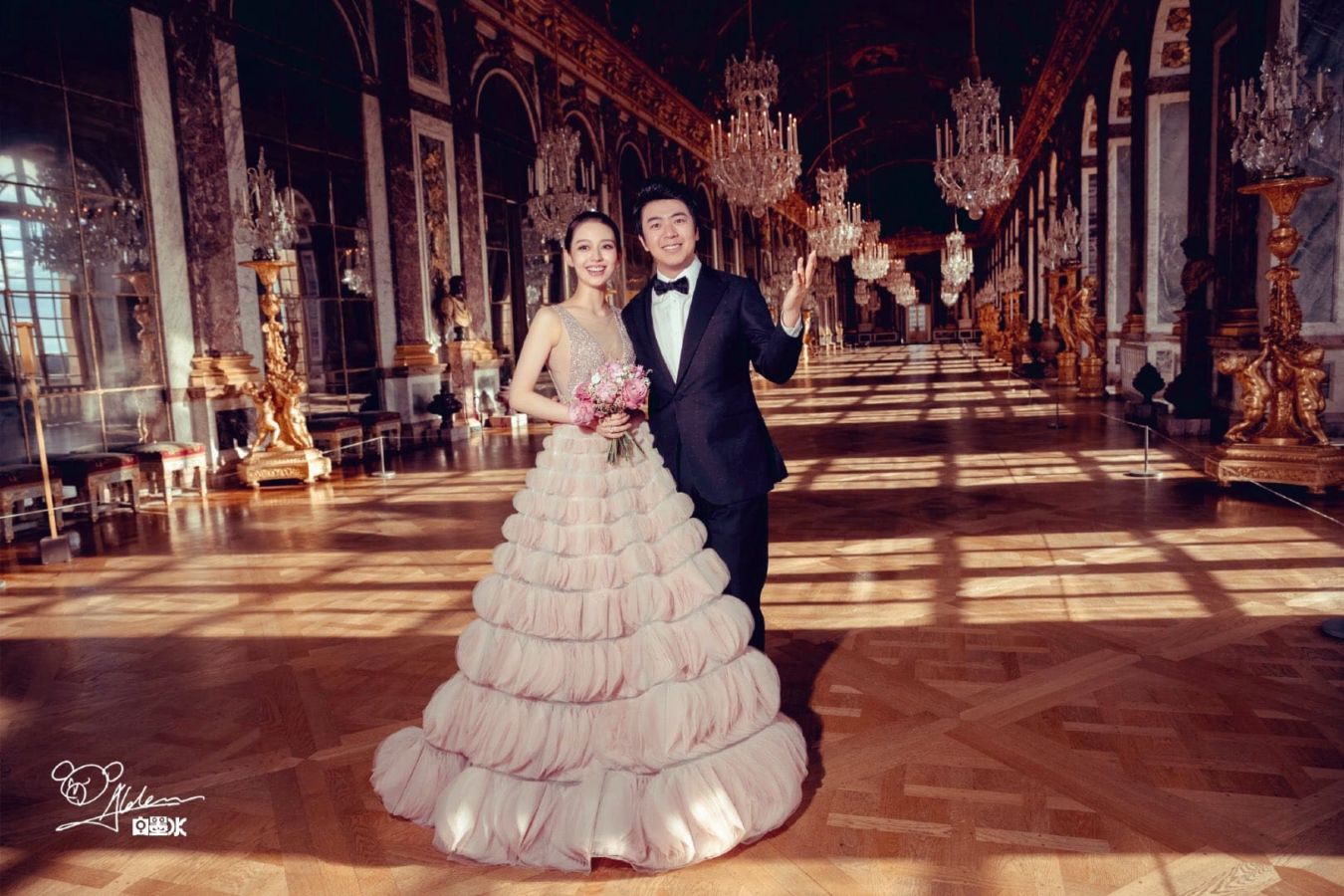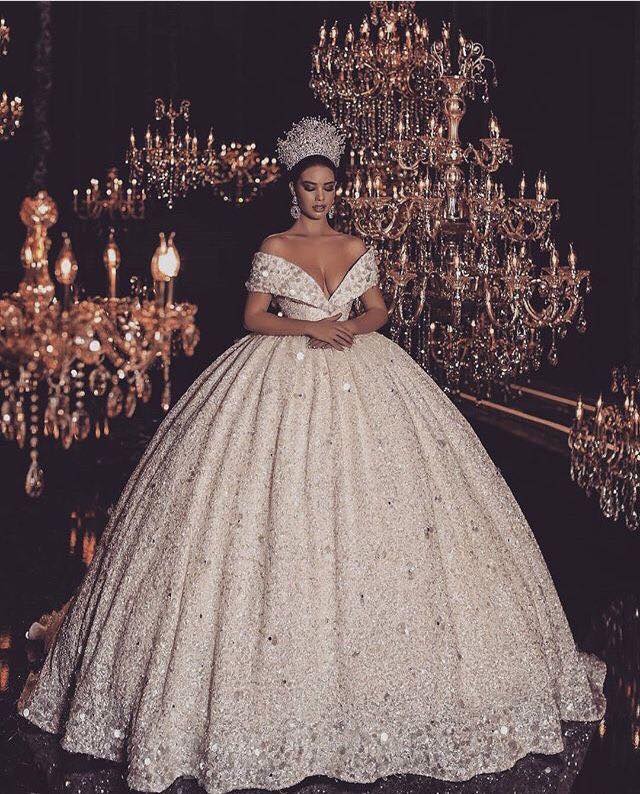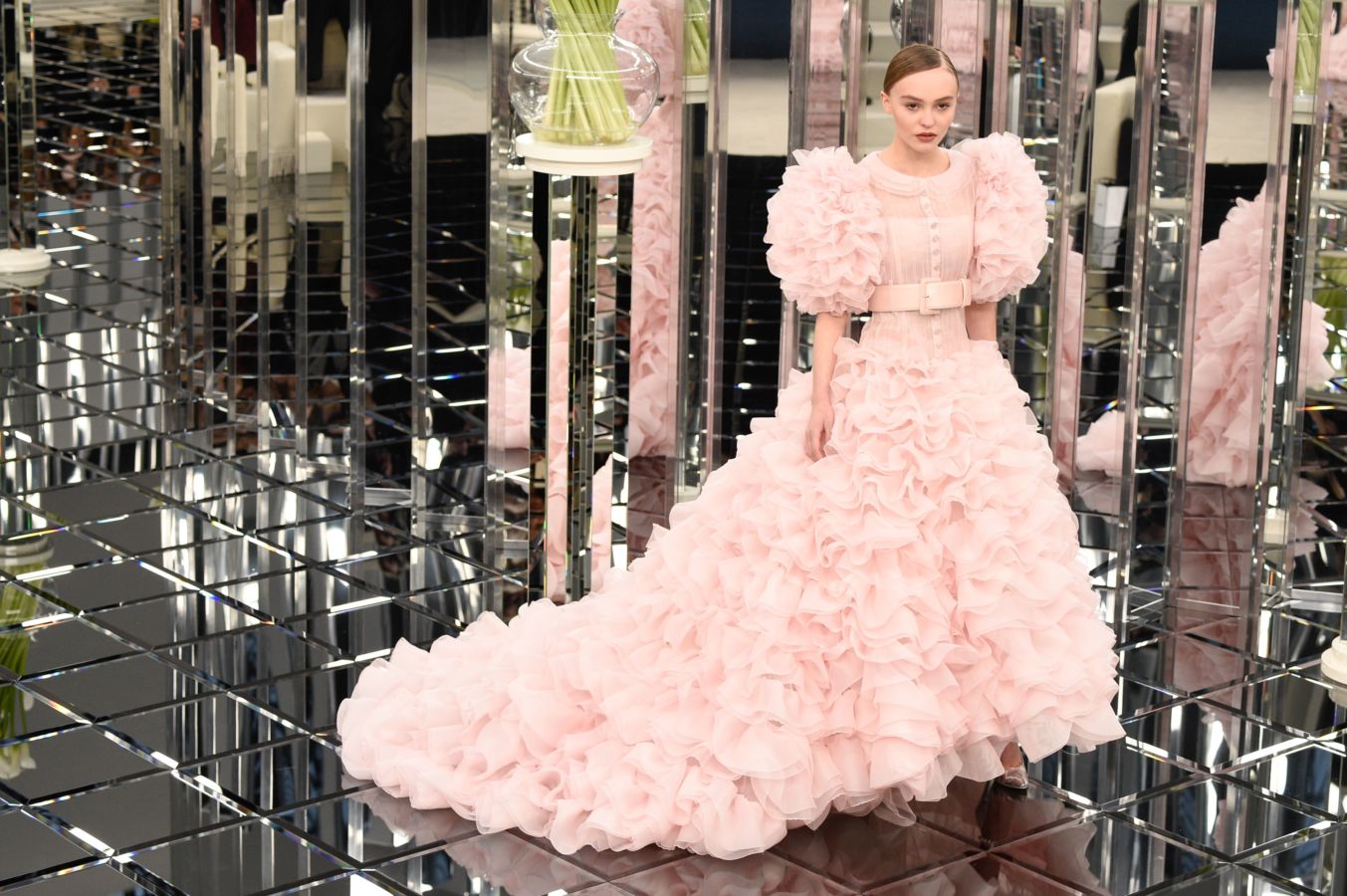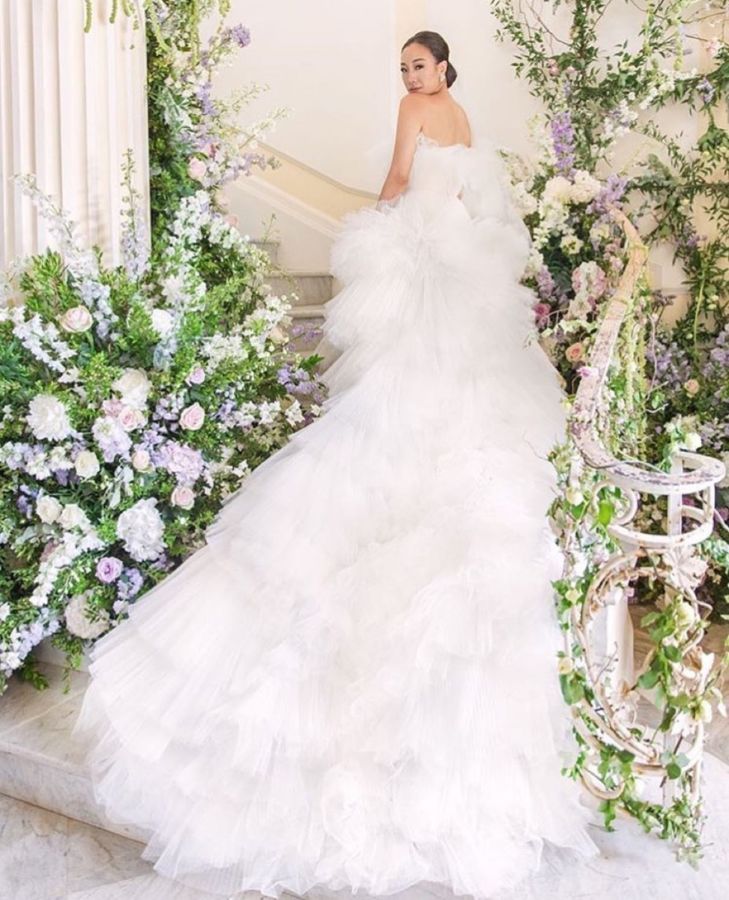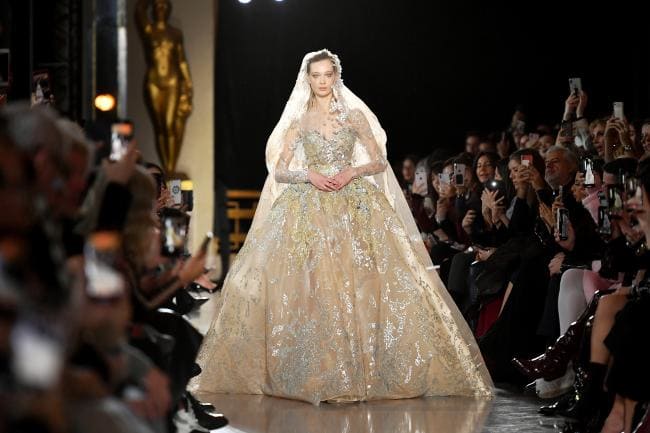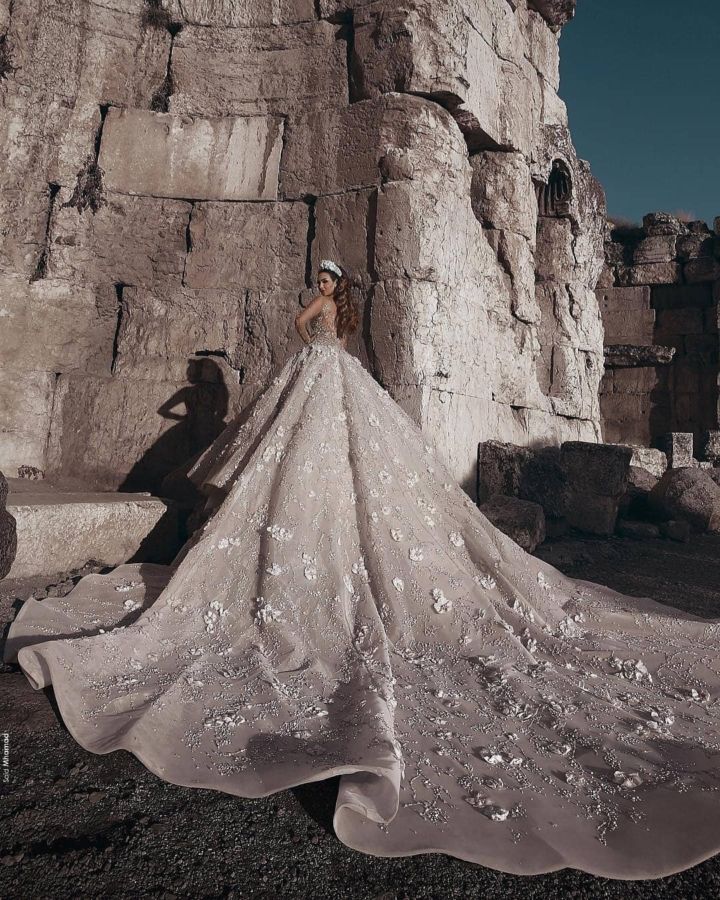 Inspired yet?
You will be… when you register or visit us at our premier Signature Weddings Asia Fair 2019 and visit leading wedding pros and talents with creative and stylish OTT wedding ideas, on Aug 3&4 at Hall 2, Kuala Lumpur Convention Centre.