Why Amee Philips 'Mix & Match' is Perfect For Weddings
Amee Philips collection has always perfected the 'personal customisation' for the bride or even bridesmaids. Their collection boasts an elegant range of 'mix and match' bridal wear that are meant to make a statement for wedding scenes.
Add some 'sparkly' for the night with a stunning pair of earrings. The ladies will be excited to choose a whole selection of over 100 different pieces of ear clips, pearl drops and diamond teardrop jackets pieces to mix and match. The beautiful essence of Amee Philips is the versatility of pairing with coloured gems to bring out the flare at your wedding night.
Each of these designs are crafted in Malaysia, drawing inspiration from classical, contemporary European and multicultural influences fused together into unique pieces of wearable art.
An alternative to conventional diamond, there are more to choose from Amee Philips to Mix & Match to have an absolutely goddess look for your wedding. From distinctive Bold & Sophisticated collection to an elegant selection of Classic with Aquamarine stones, no one can take their eyes off these shining & stunning bridal wear.
Mix & Match – Bold & Sophisticated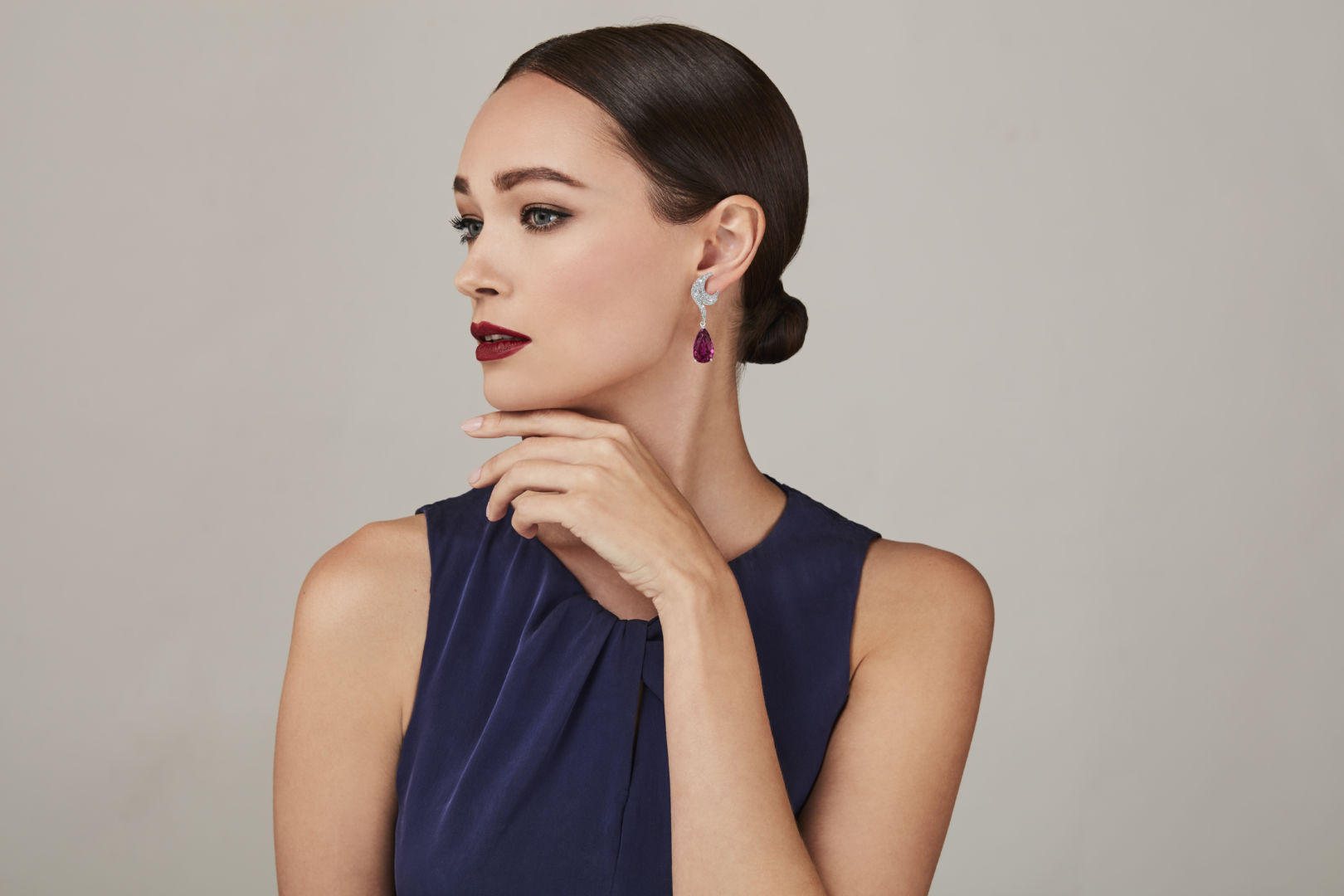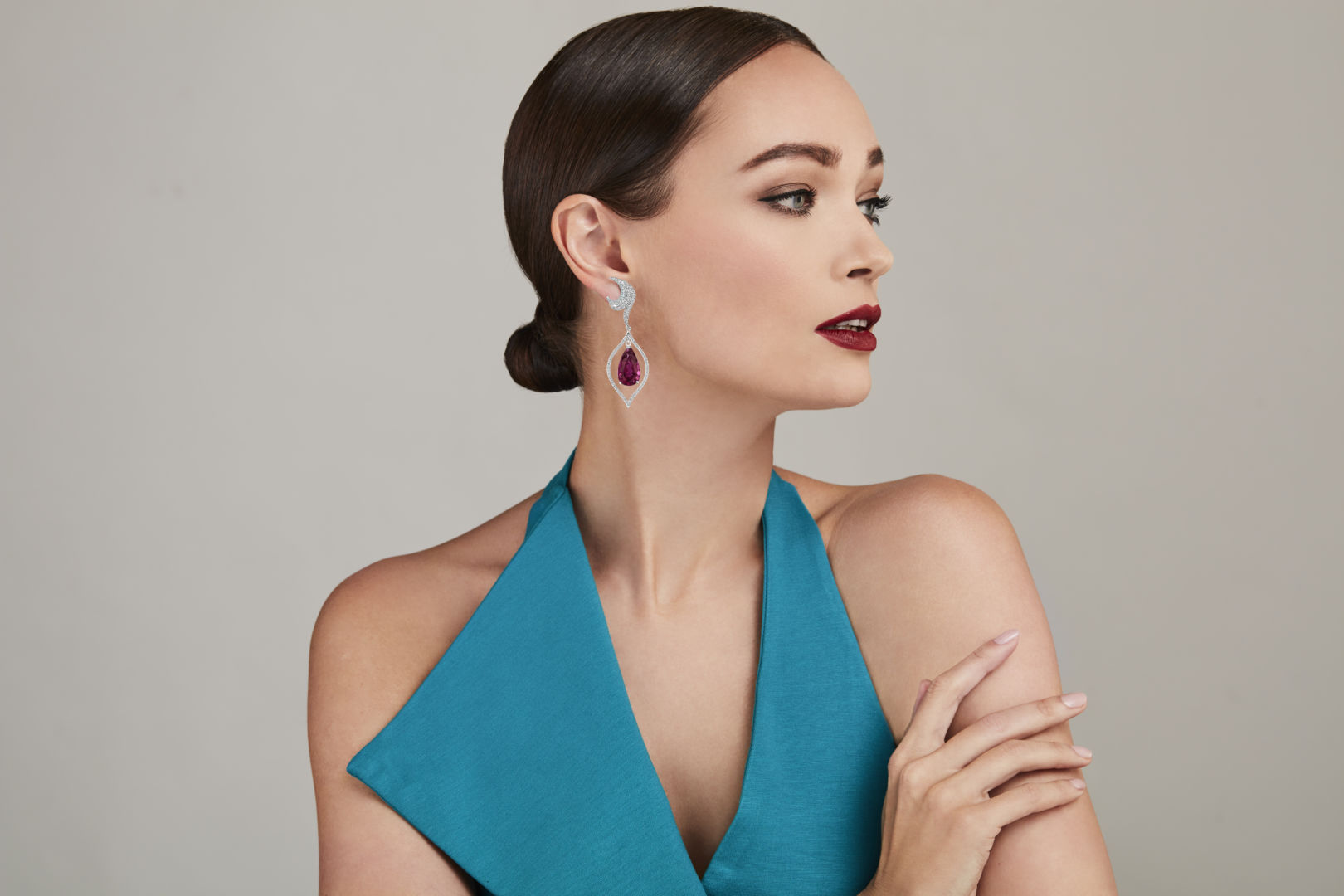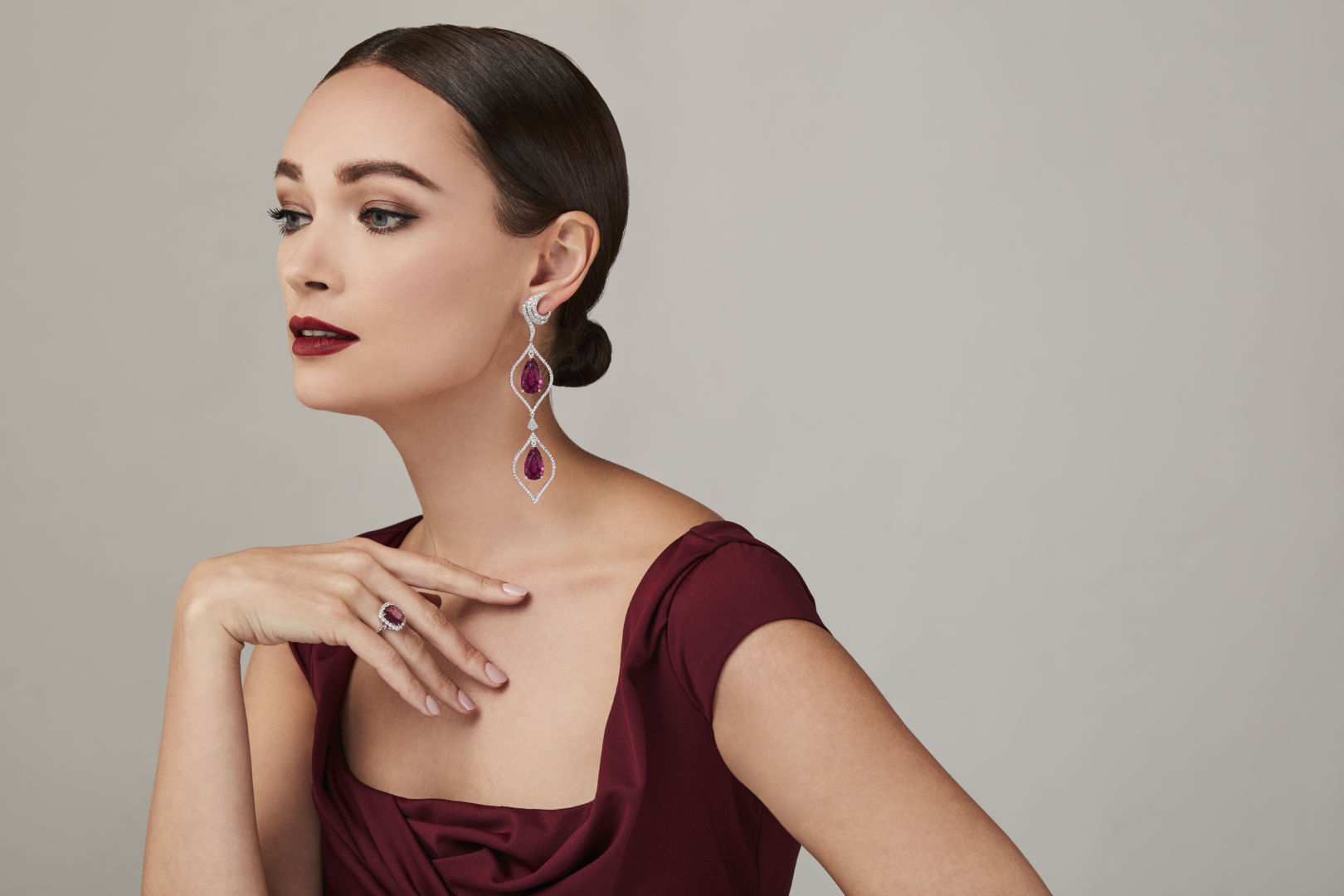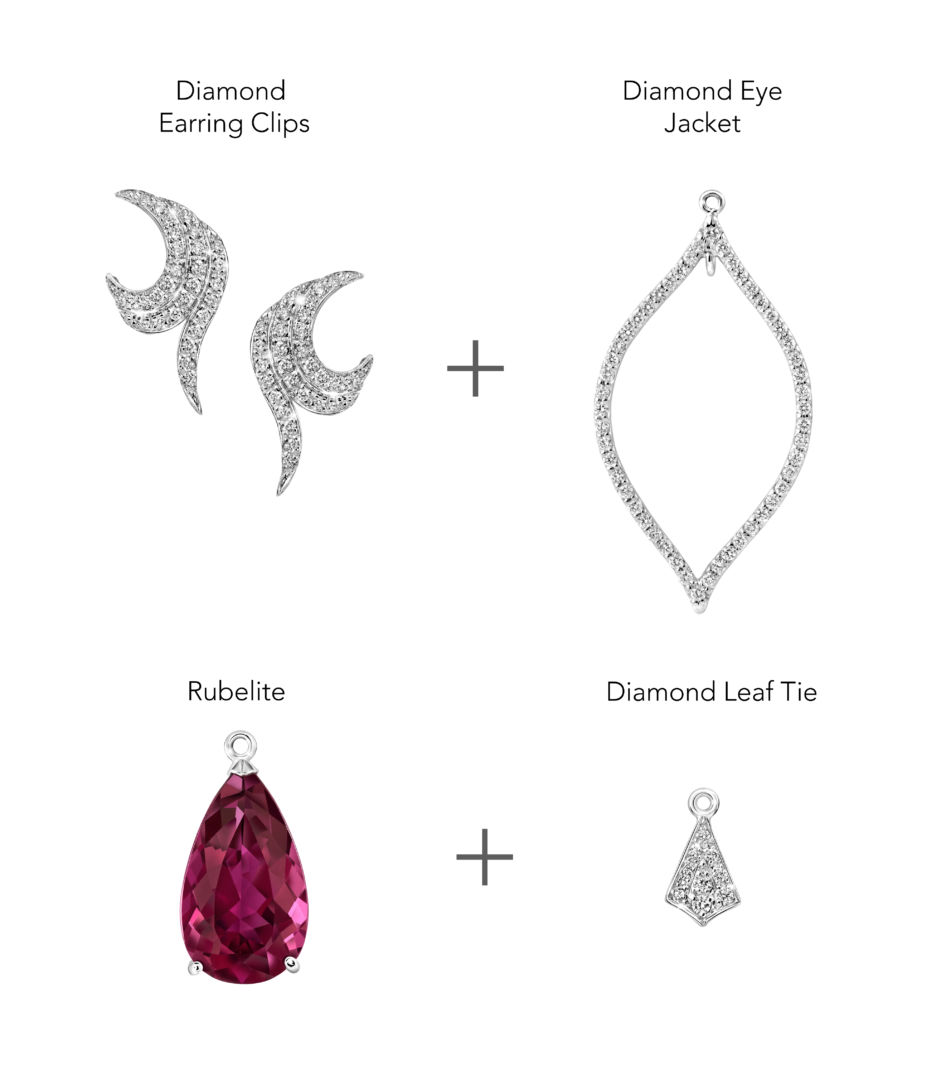 Mix & Match – Vintage Chic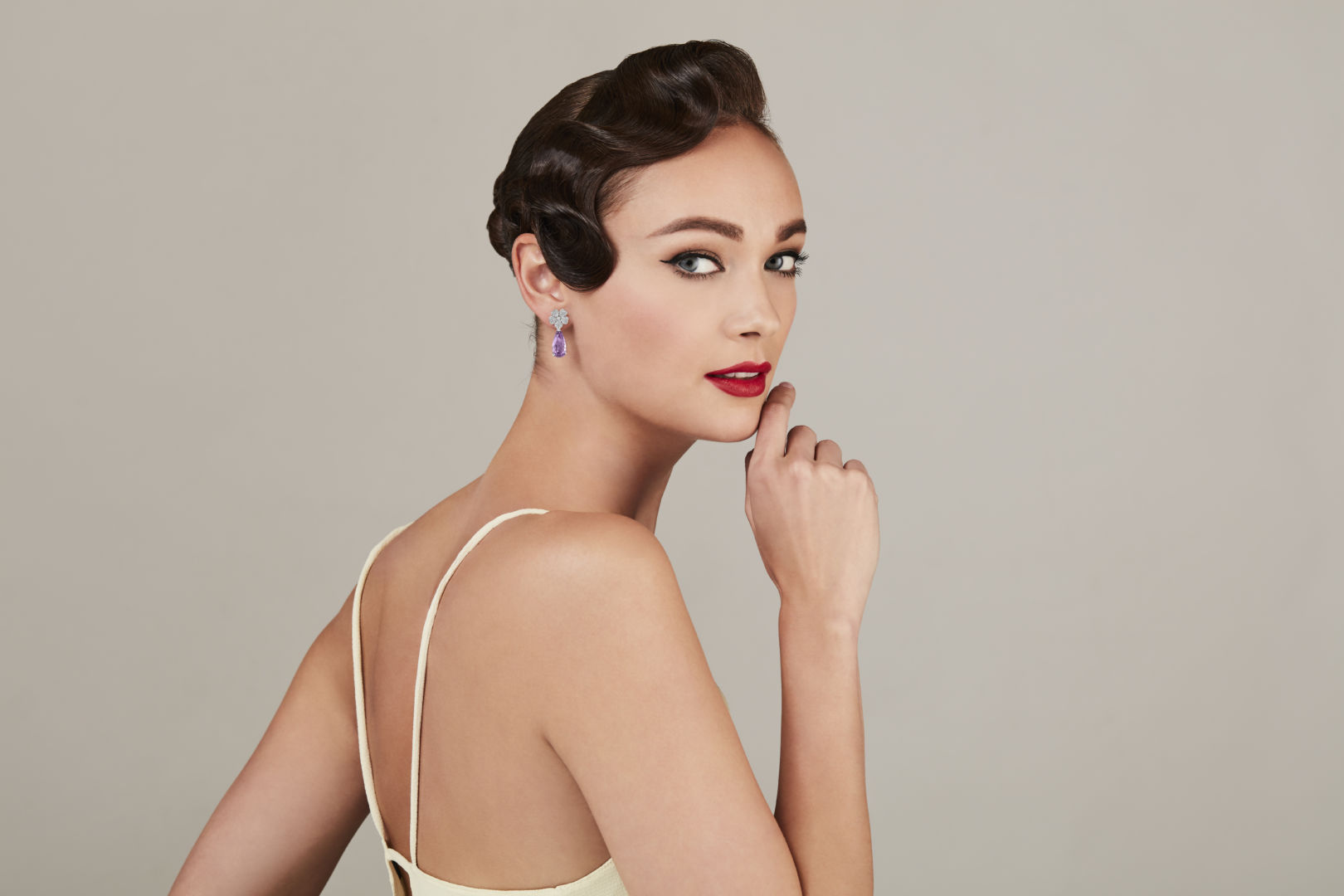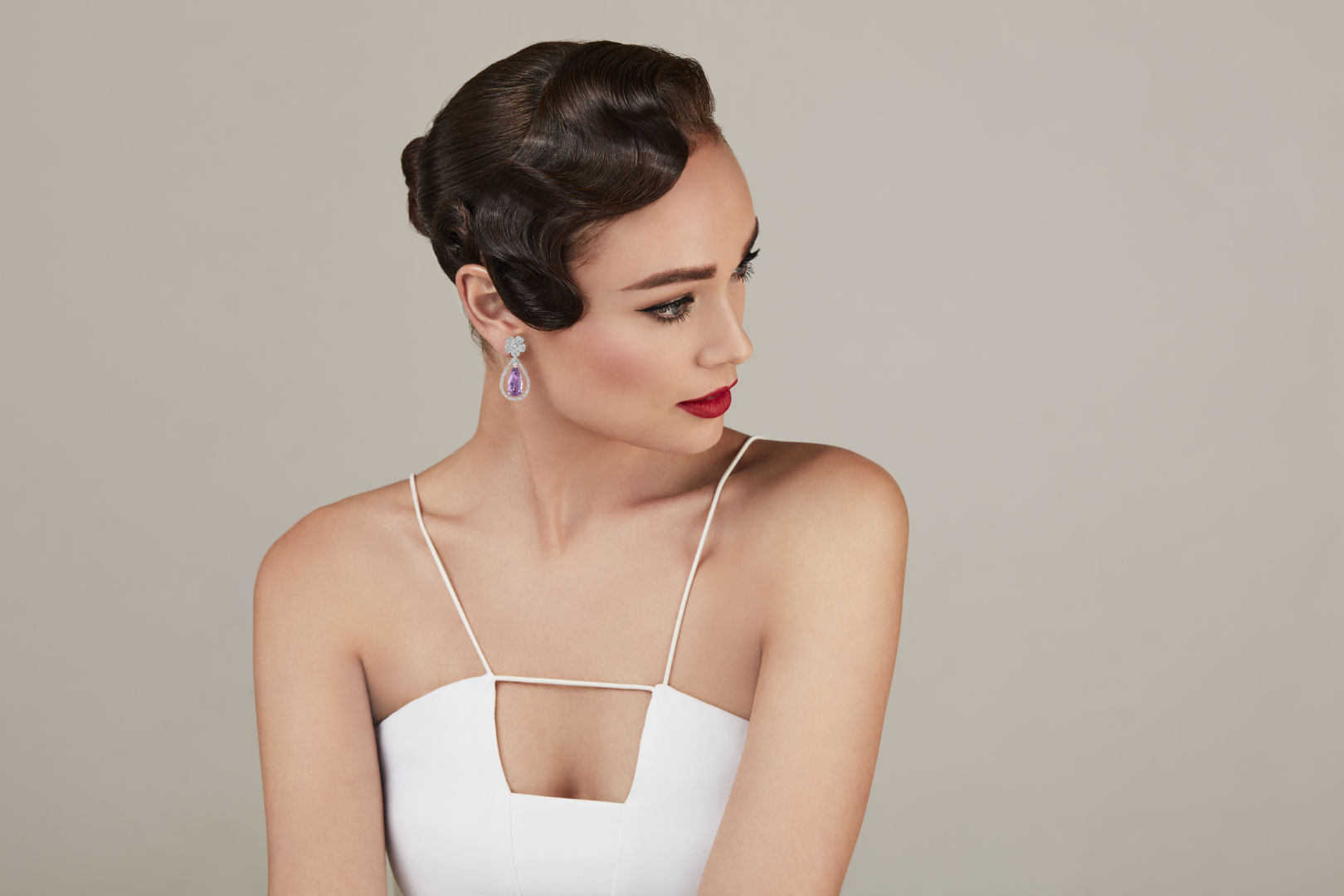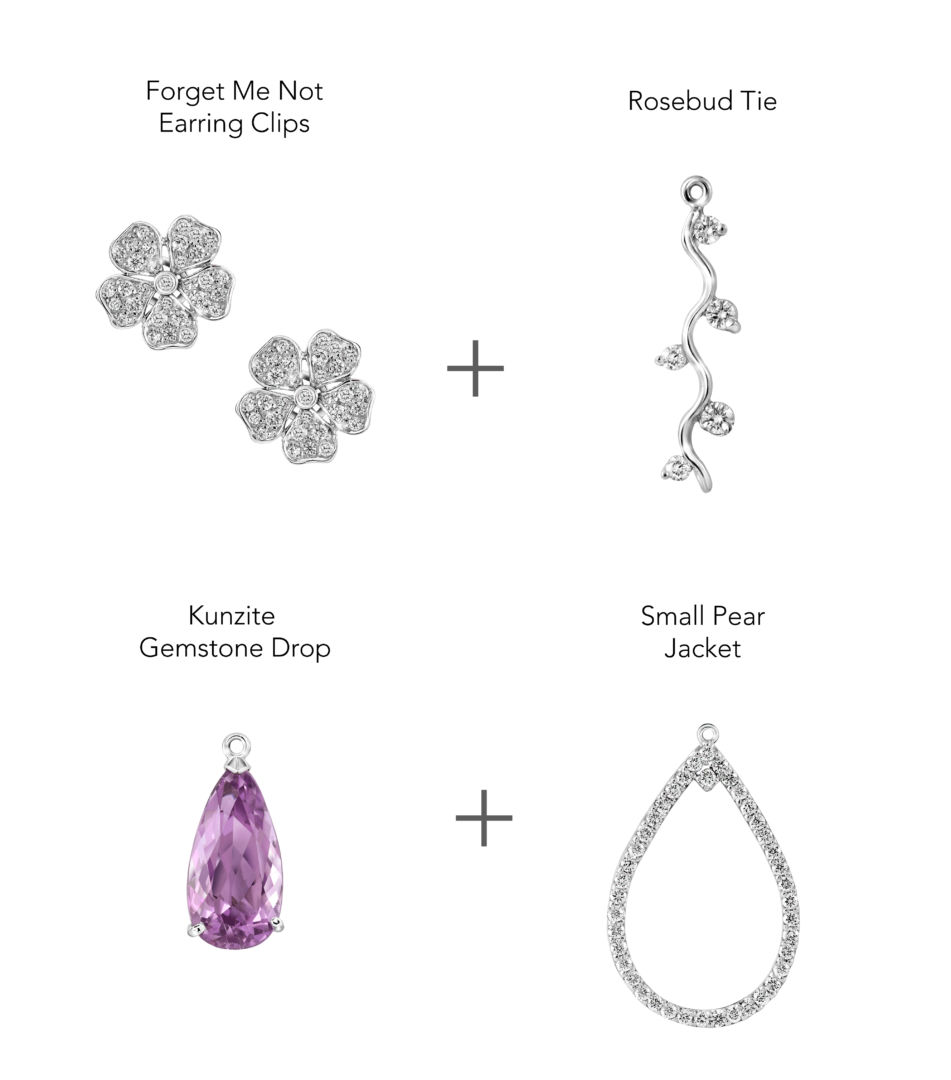 Mix & Match – Classic

Make Way for Gemstone Engagement Rings
Which is your one true engagement ring that signifies your love?
Not the usual bride looking for simple solitaires? For some fine unique and stunning look at your wedding, Amee Philips would have those lush gemstones as the perfect alternative. We have the privilege of viewing some of these unique engagement rings that bonds a couple's eternal love.
Choosing alternative engagement rings with different precious coloured gemstones can take a while – the very first step is to understand which gemstone suits you and your love story?Definitely read for that perfect match!
In picture : A stunning Ruby set in a classic floral halo design with diamonds in 18k white gold and a classic halo design on a stunning Blue Sapphire ring set in 18k white gold.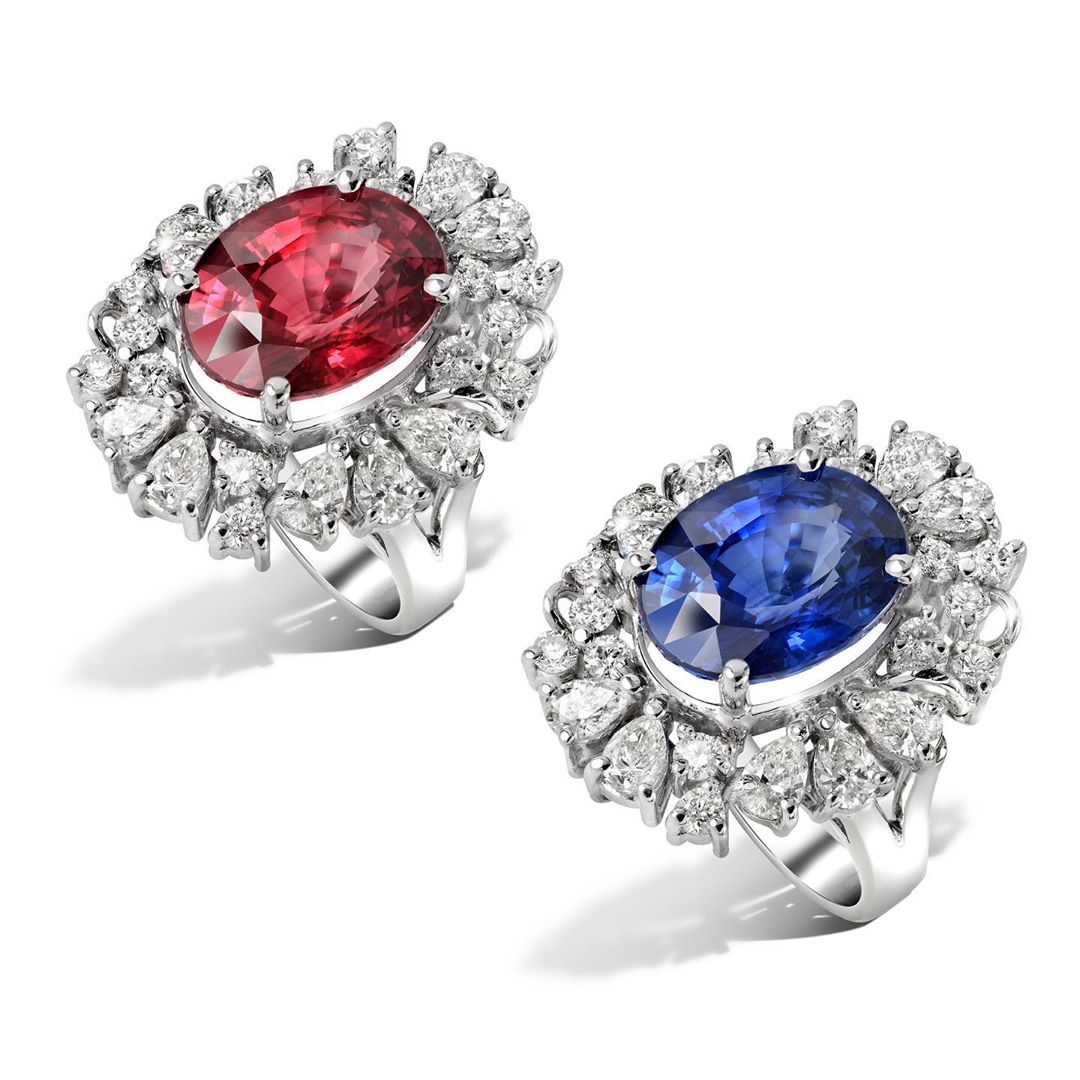 Classic Halo Ruby Ring
The Ruby stones are one of the most precious stones, and represents the king of precious stone. Considered the leader of the gems in the Orient, Ruby is like a drop of the heart's blood of Mother Earth.
This precious stone's bright red colour, ranging from brownish red to light red like raspberries, is believed to bring luck to people in the East and represents Love & Passion in the West.
Fun fact: It is also said that Rubies are able to get you out of inactivity, boredom & exhaustion. So perhaps, it's a perfect stone to wear while planning your big day!
Classic Halo Blue Sapphire Ring
The sapphires is associated with love, faithfulness and sincerity. In engagement rings, Sapphire represents the honest love between you and your significant other.
The blue sparkles of the lush gemstone is also perfect for night wear. The beauty of a sapphire is judged by the richness and intensity of its color – the best thus far is Cornflower blue Sapphire which is a vivid blue sapphire with medium tone.
Fun fact: Prince William proposed to Kate Middleton, the Duchess of Cambridge, with a blue sapphire engagement ring—a ring that was once owned by Princess Diana.
Classic Halo Emerald Ring
The stunning green of an Emerald gemstone is every girl's envy. It may be slightly unconventional to getting a diamond engagement ring, but this lush stone is known for its calming powers and creating positive vibes for couples – perfect to destress while planning your big day.
So, if you know you need that extra bit of calming power, you know which stone to choose for your wedding!
Fun fact: Today's celebs like Irina Shayk, Halle Berry, and Olivia Wilde were seen rocking this precious gemstone for their engagements.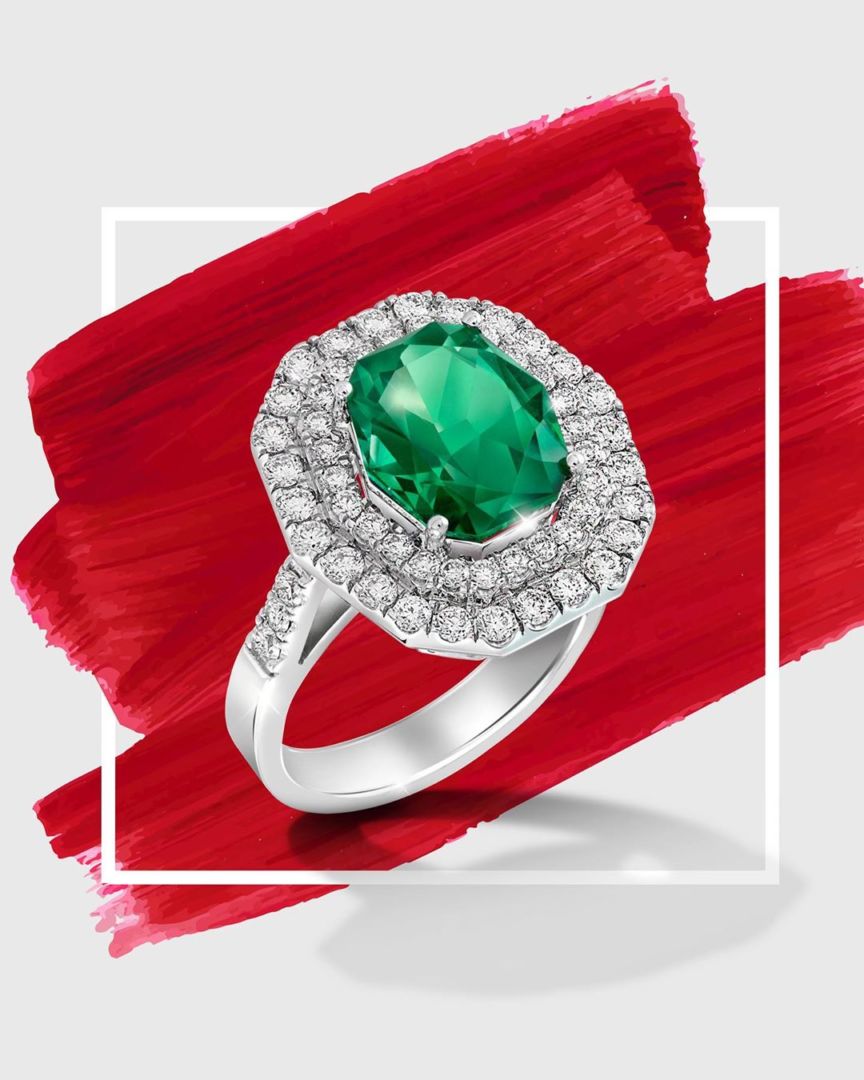 Picture : An eye-catching square emerald surrounded by a double halo of diamonds set in a unique diamond ring band in 18k white gold.
Classic Round Diamond Halo Ring
"Diamonds are forever"
The phrase holds true to present one's love for the spouse. A symbol of everlasting love, Diamond rings have always been the clear favourite and most sought after gemstone for engagements.
The precious stone measured by its '4Cs' has the power to improve one's energy, environment, love life, faith and endurance.
Diamonds are believed to fill negative spaces in oneself with the purity of love.
Fun Fact: Diamonds are also the toughest substance on earth. It was actually used to as an engraving tool in the past.
If you're ever in the mood for a gorgeous look (and why not today), visit Amee Philips' outlets in Malaysia.