Being a social influencer means that you will always have fans looking out for your latest look, newest product, and your day-to-day life in general. For this Malaysian influencer, fans delighted at the sight of her splendid engagement ceremony with DS Ahmad Zakry at the Grand Hyatt Hotel, Kuala Lumpur.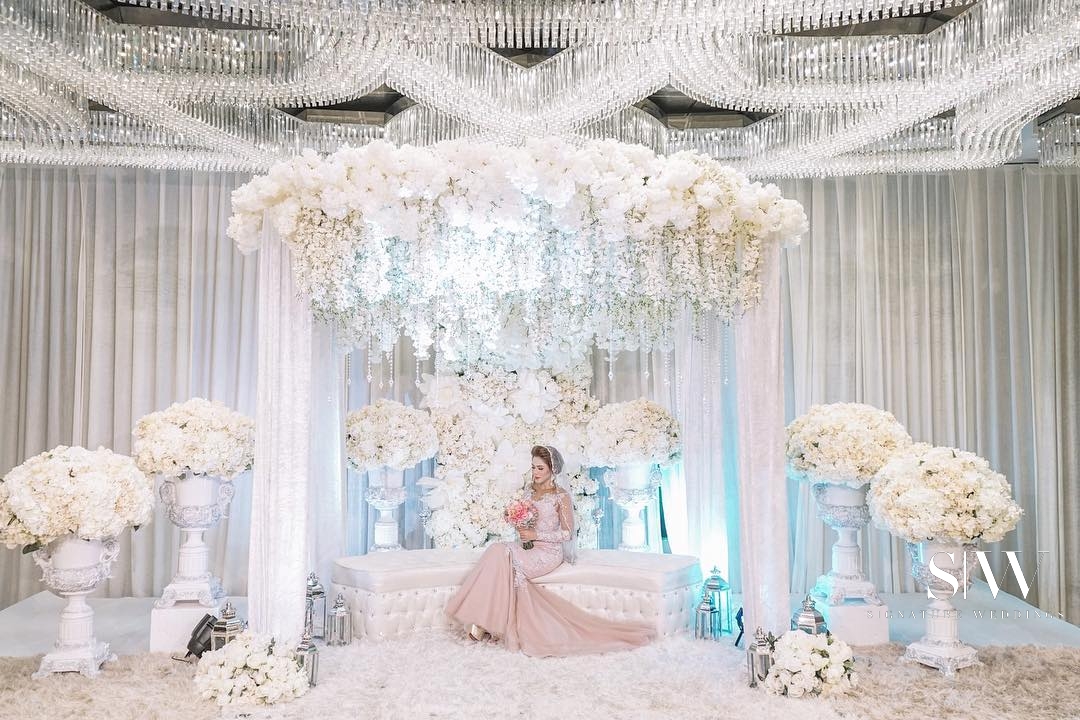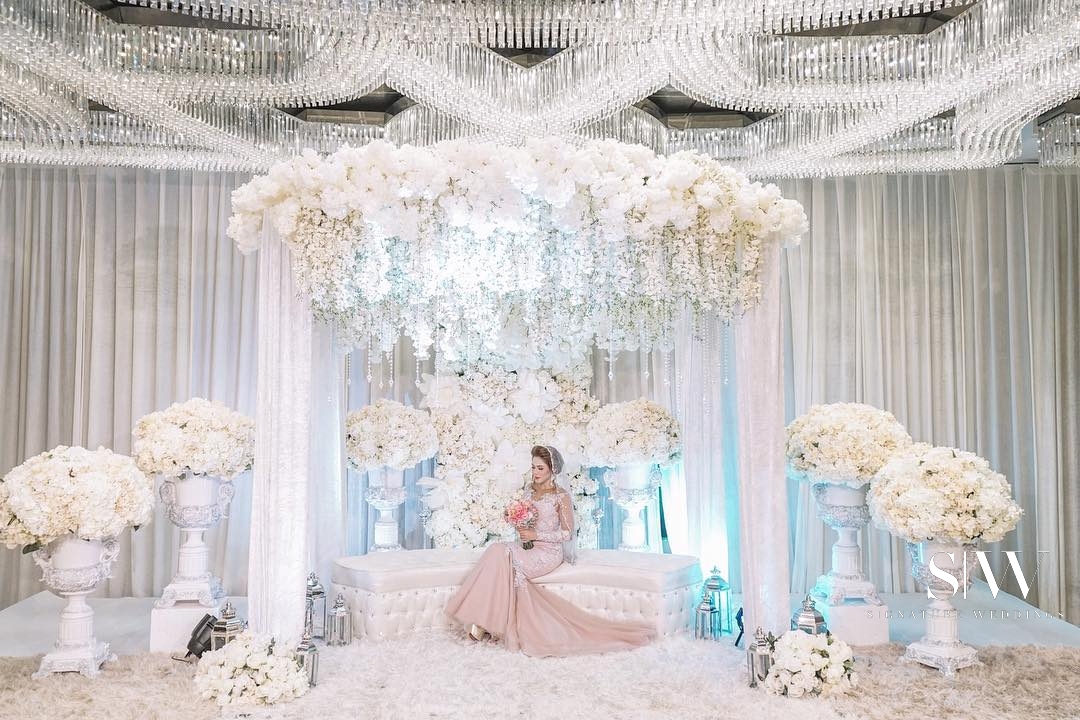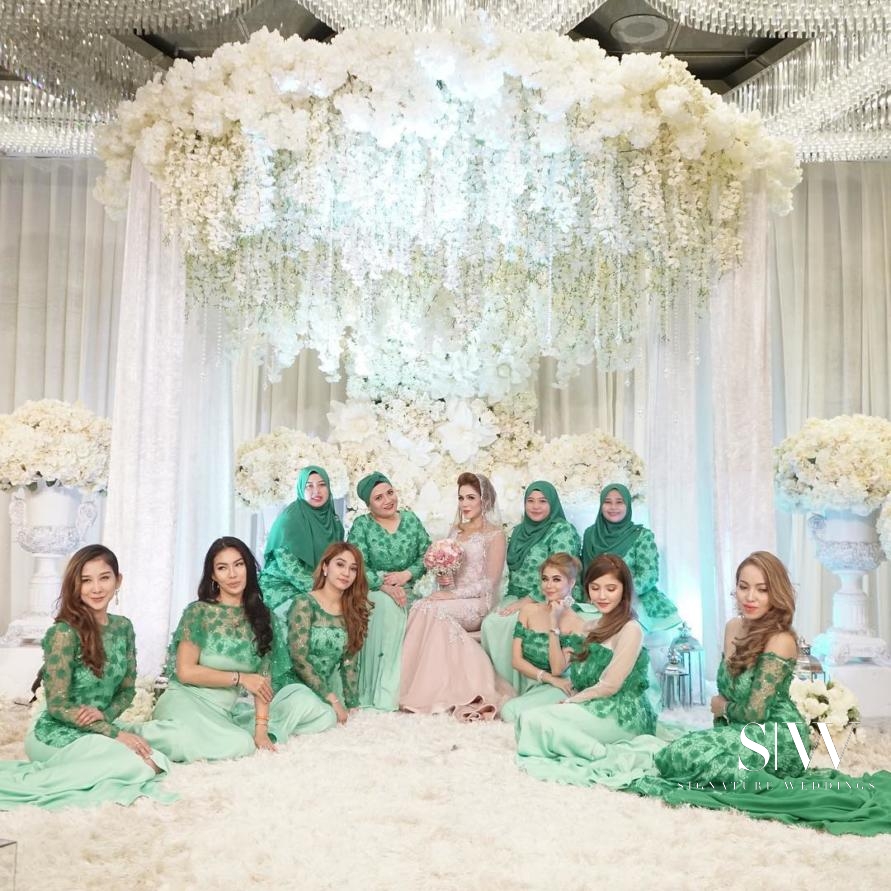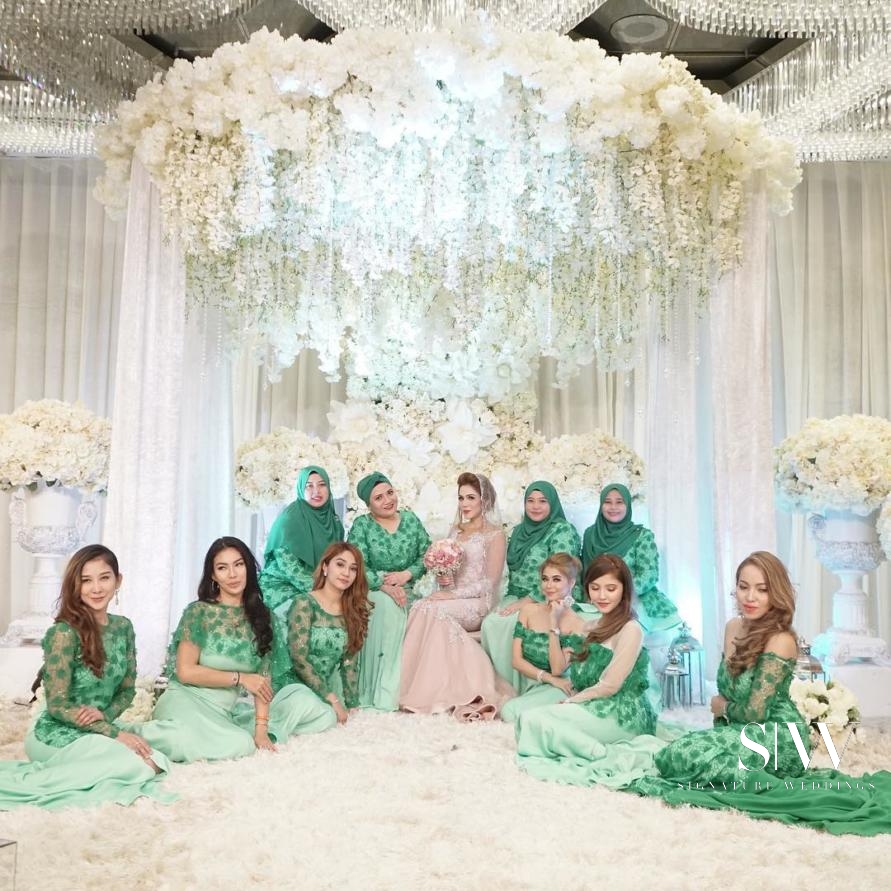 She was dressed in an alluring blush gown by Rizman Ruzaini, a Malaysian duo-team of fashion designers who are famous for their bespoke wedding dress designs. The detailed applique and soft tones of the dress, and the sheer laced veil perfectly complemented the decor of the event.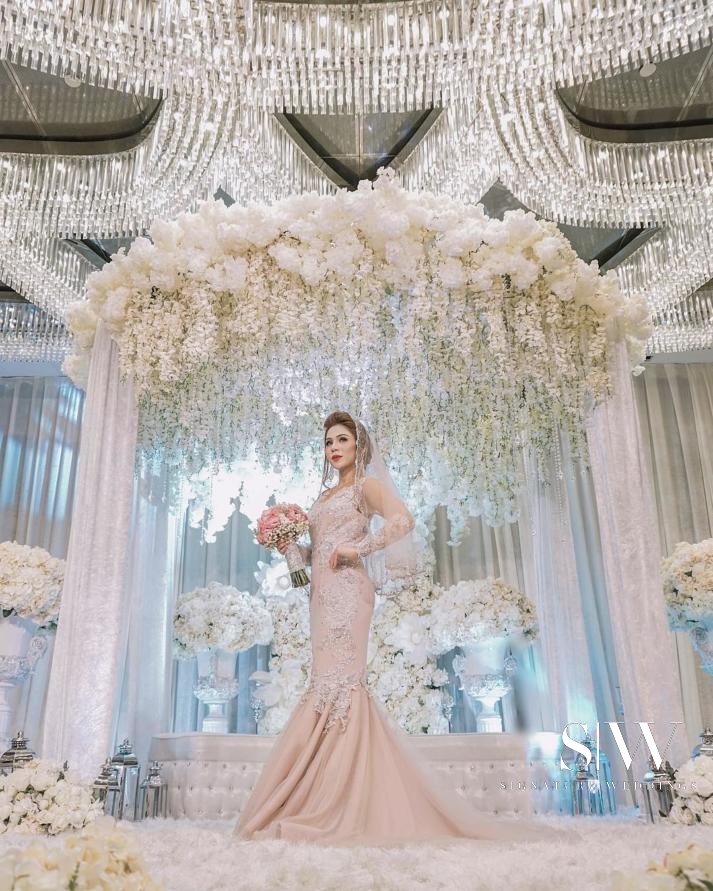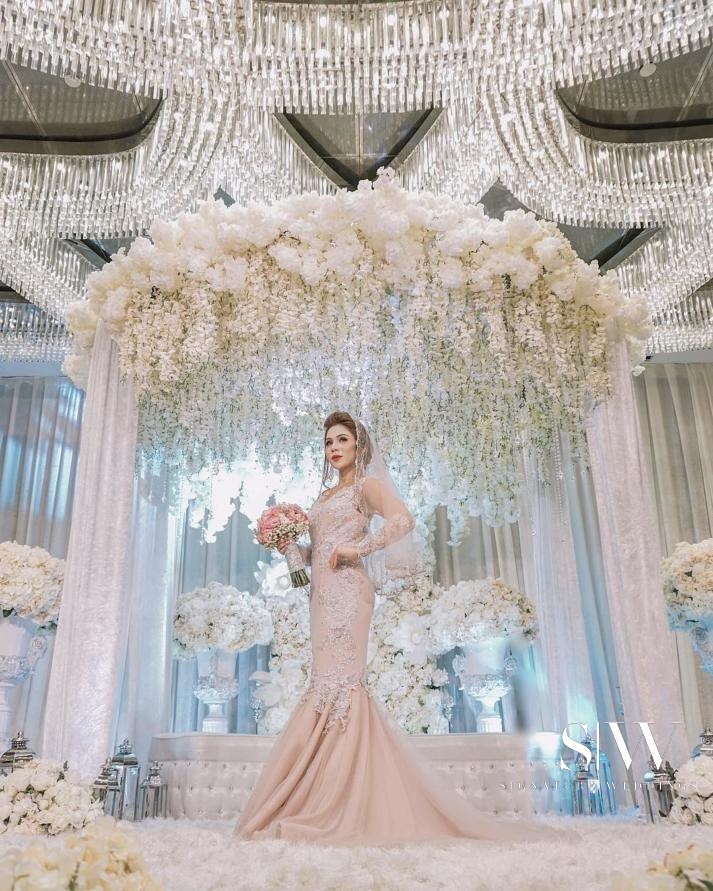 In attendance were some other Malaysian influencers including Hanis Arif (better known as @nononess), whose stunning wedding we recently featured. This was a socialite event where the growing list of famous influencers attended.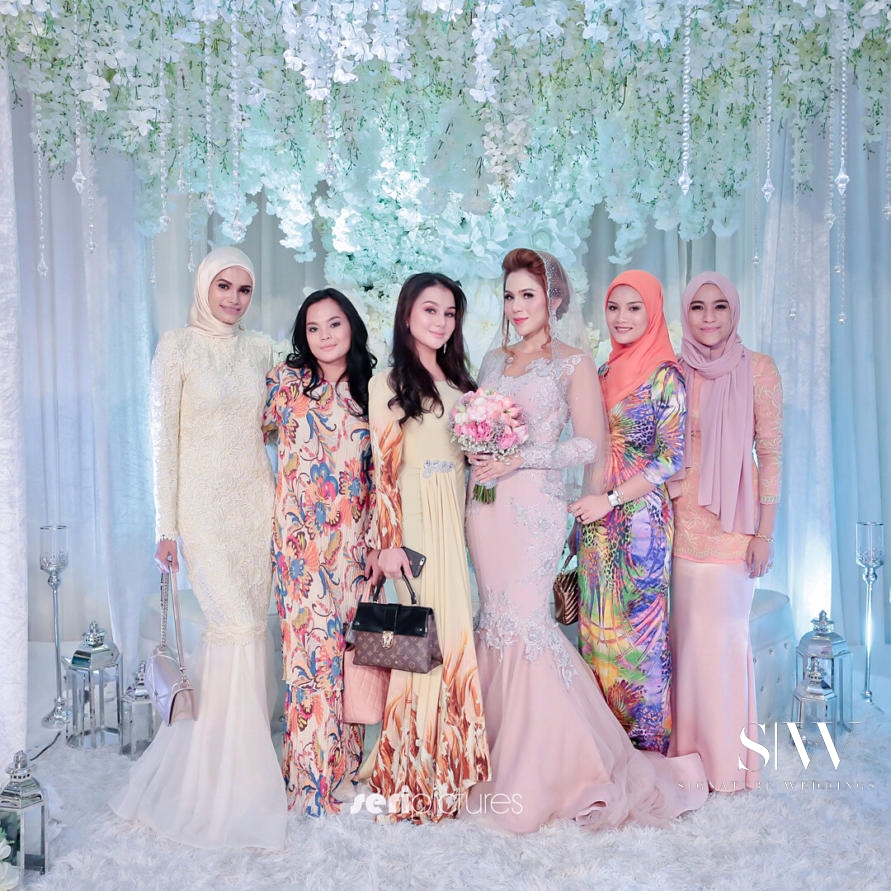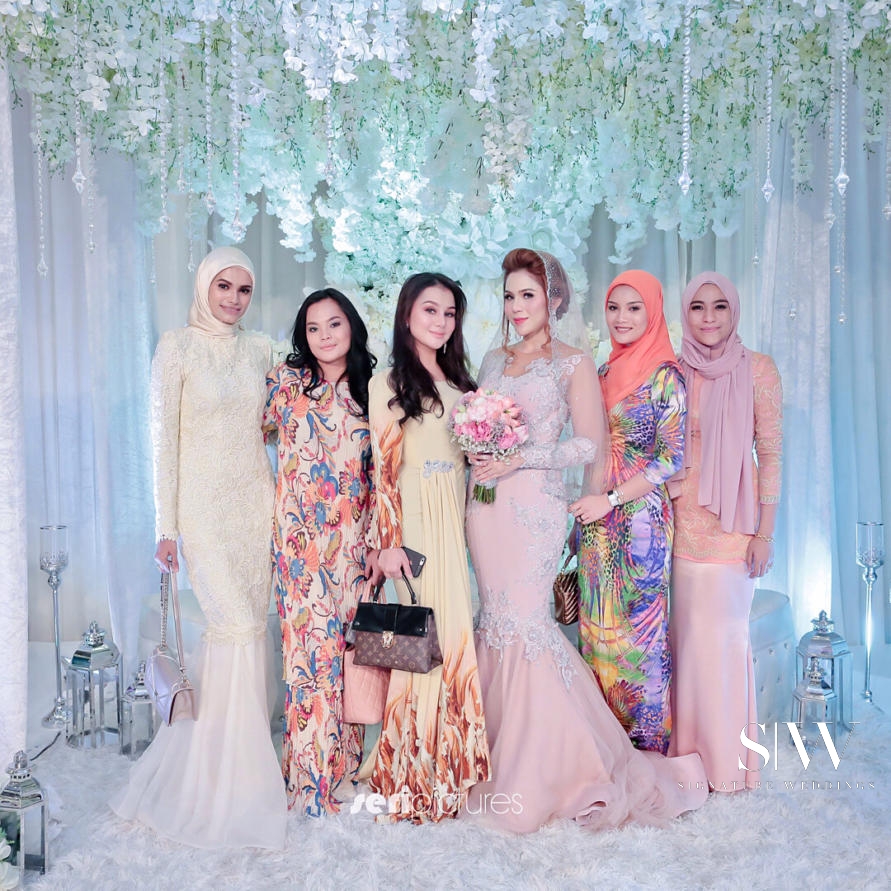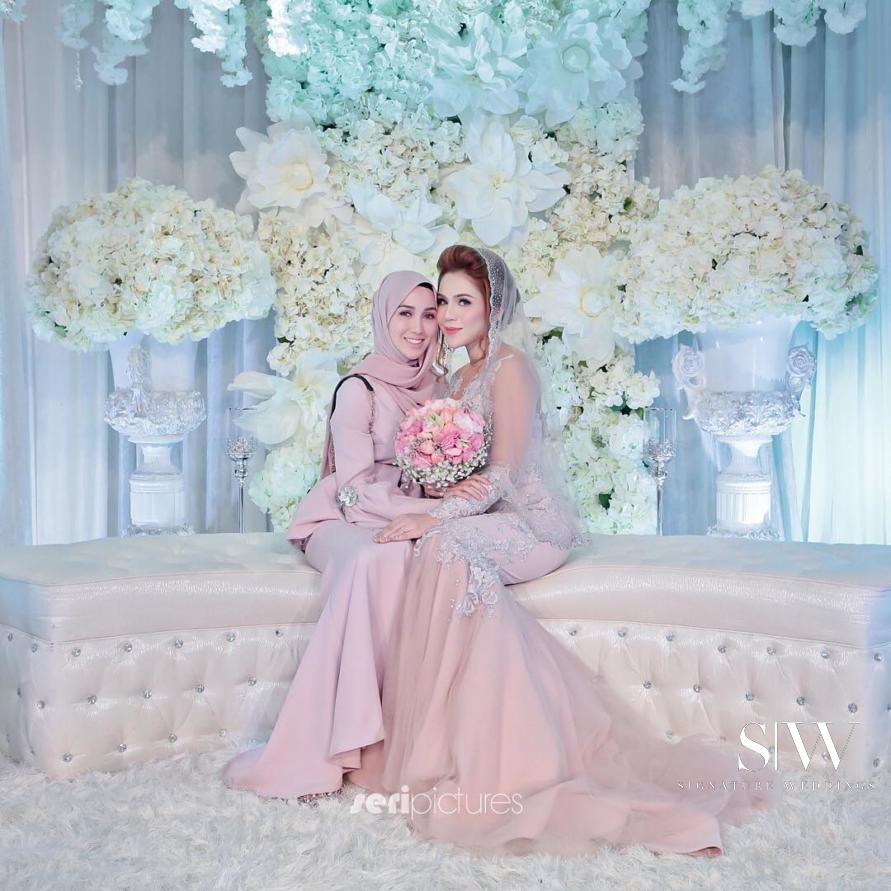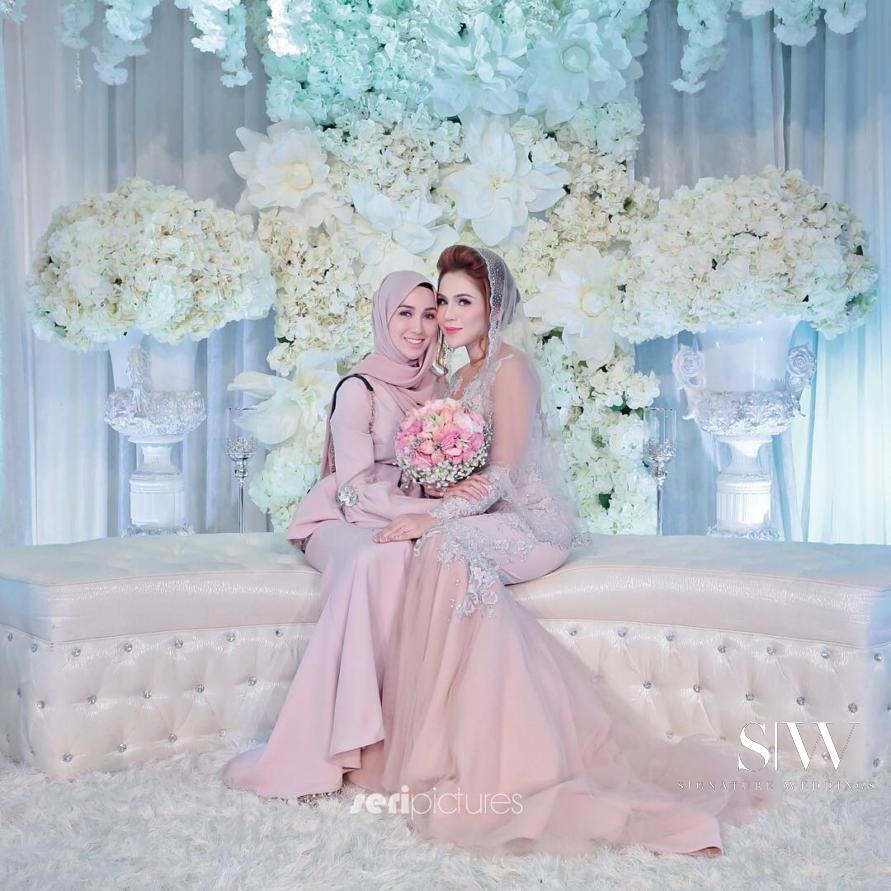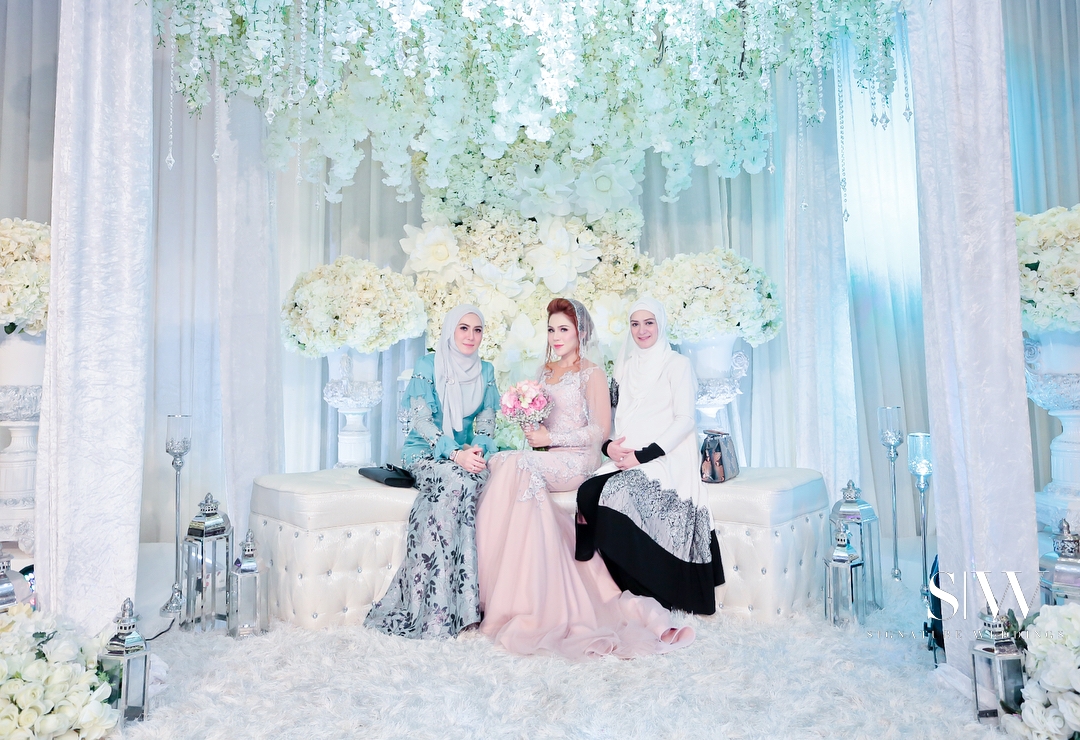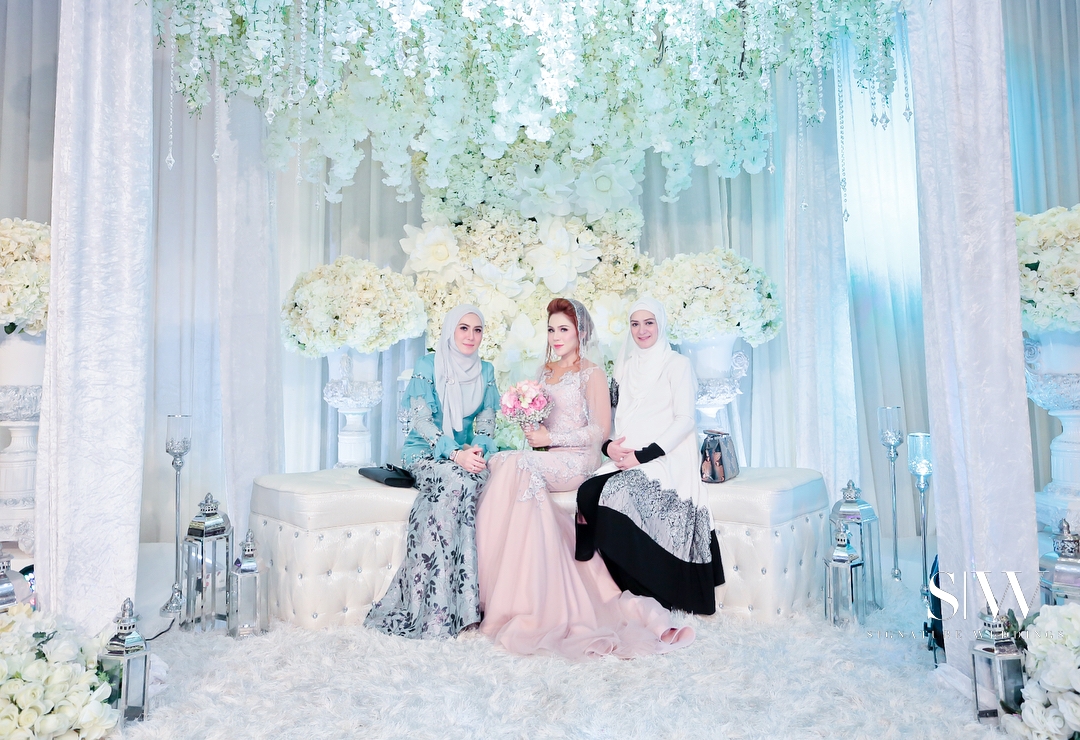 Influencers are personalities that have caught the attention of the public and who gain a following of people who want to see every detail of their lives. Their actions "influence" their followers, and events such as this beautiful engagement ceremony set the standard for other ceremonies like it.
For Nadia Fatma, who has over 130k followers on Instagram, her followers are sure to be inspired by her lovely celebration and perhaps want to host an event that is just like hers one day.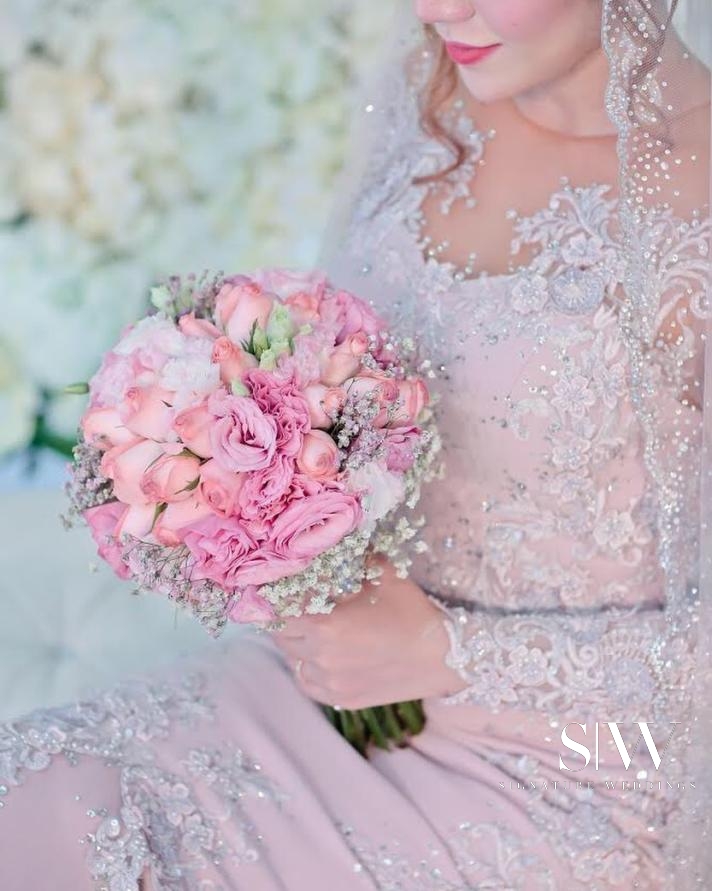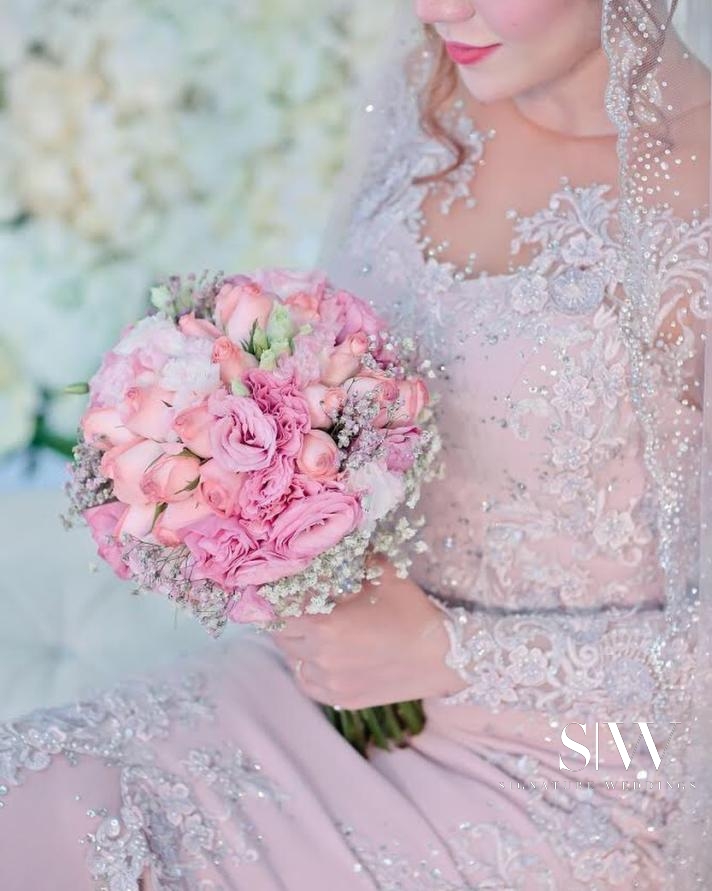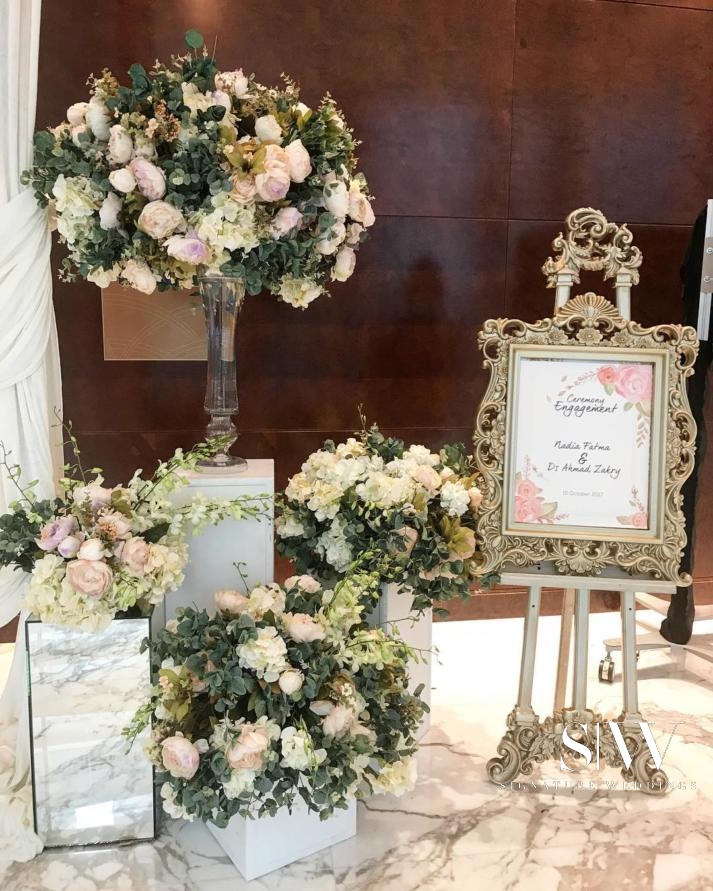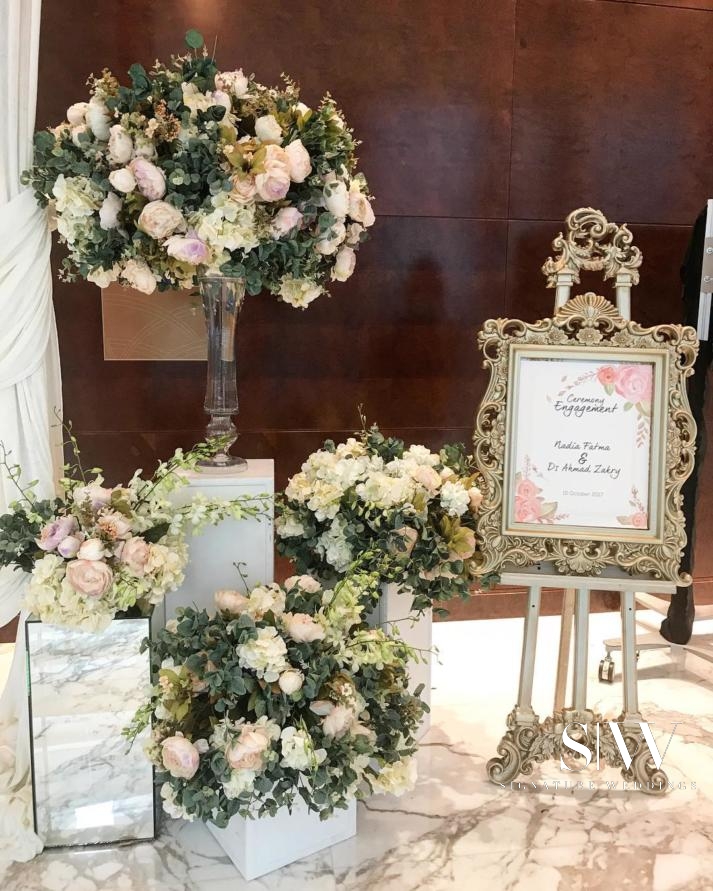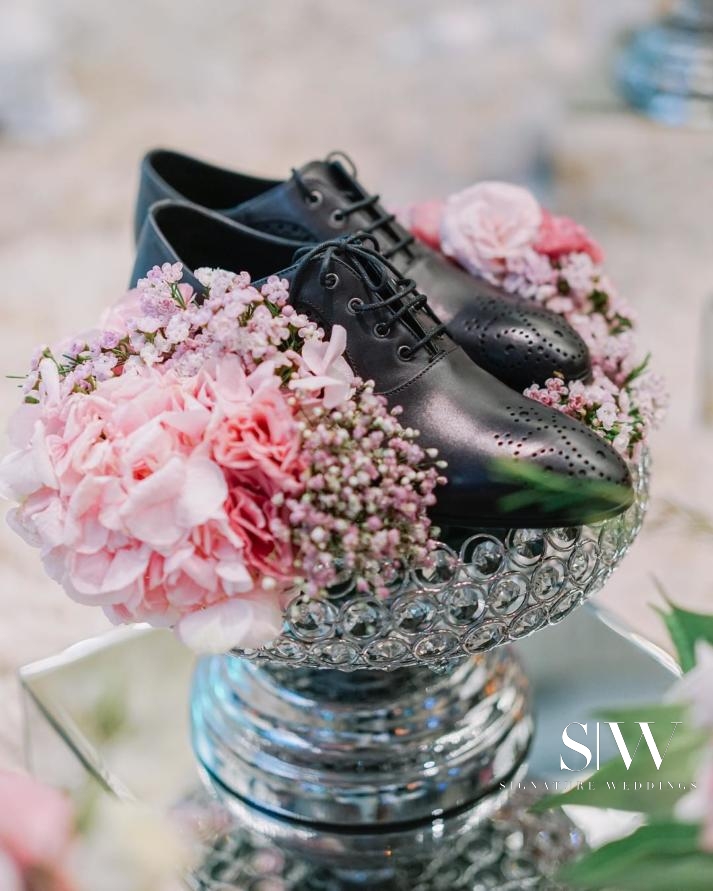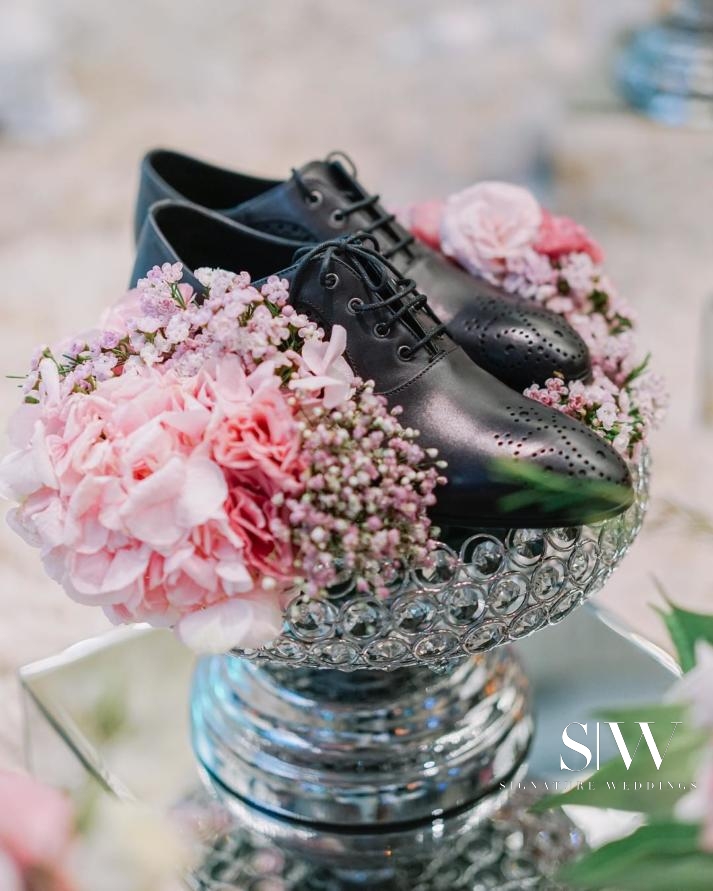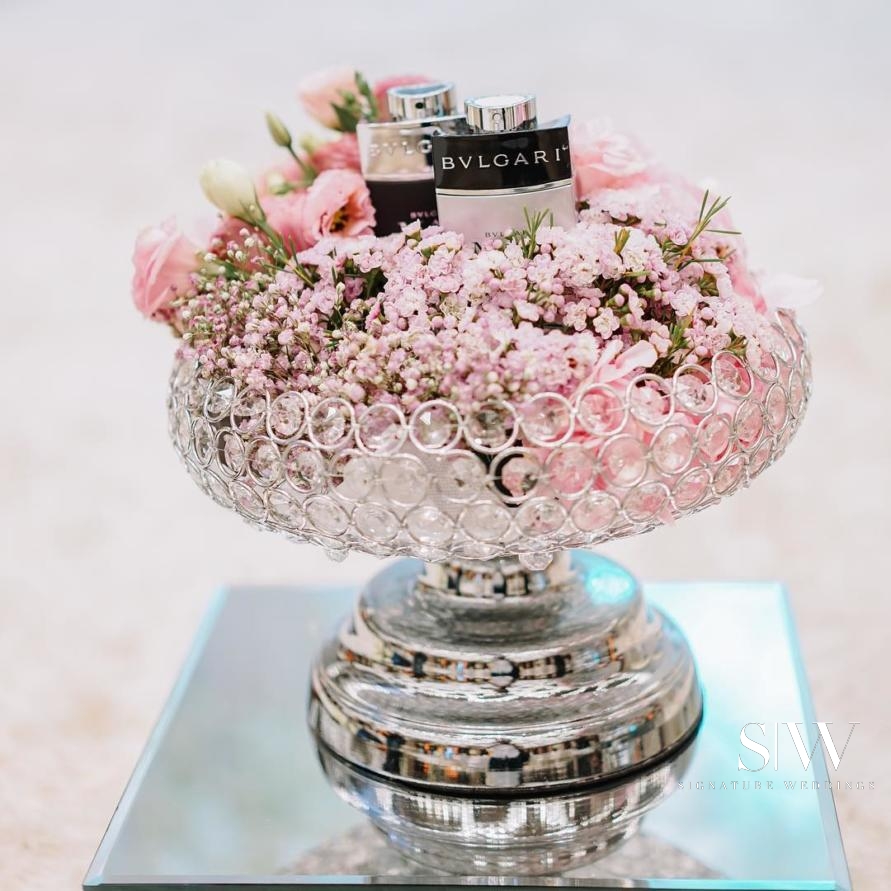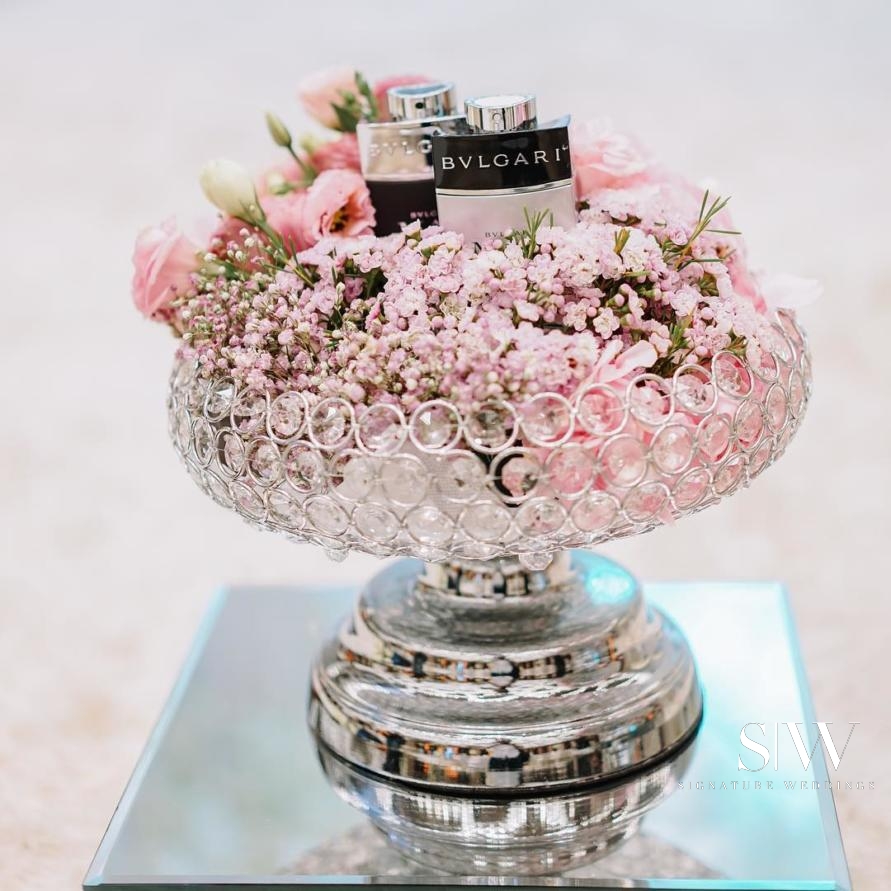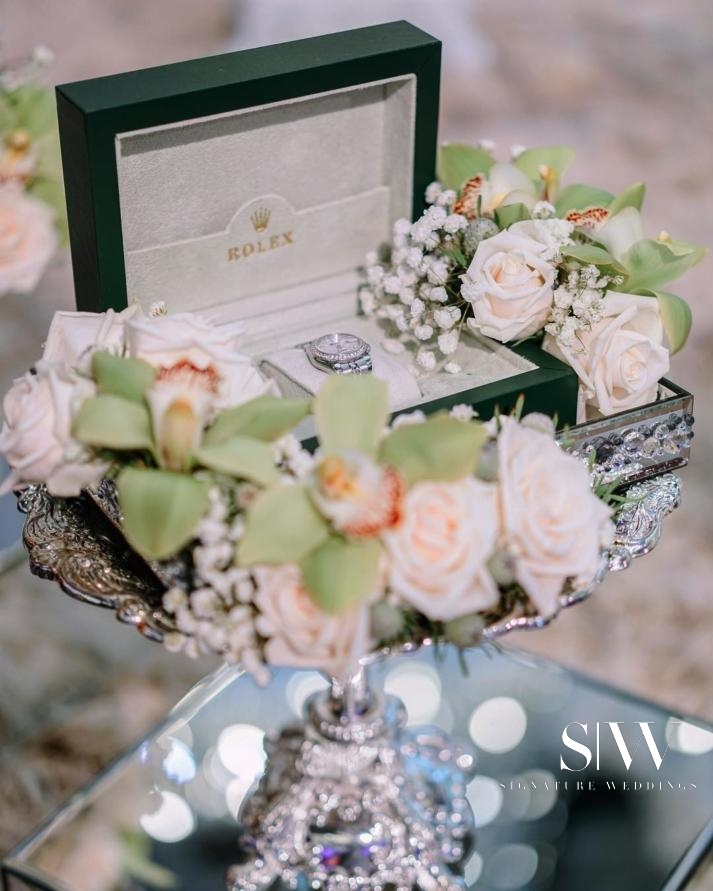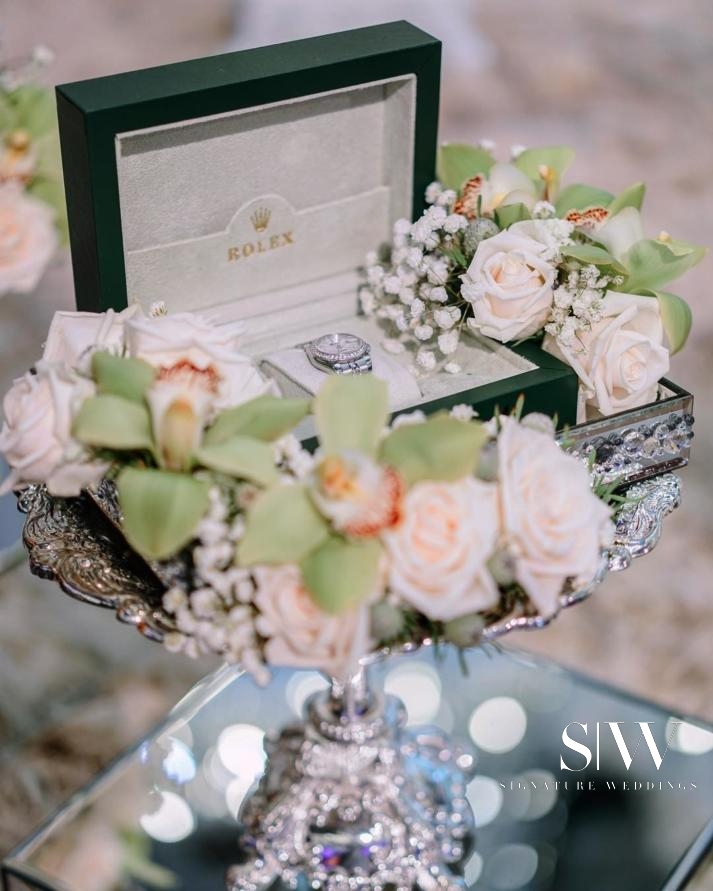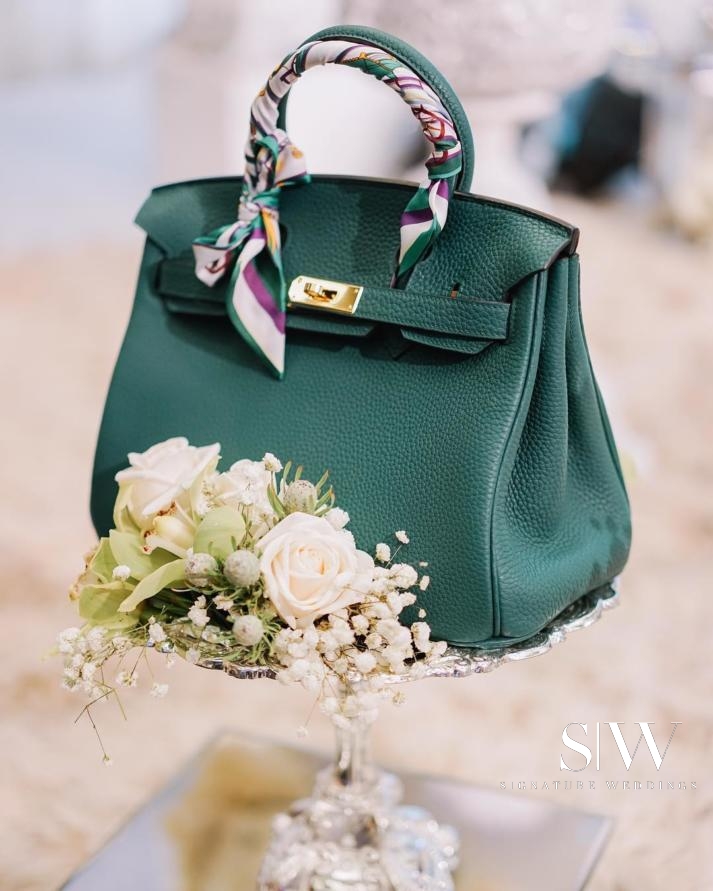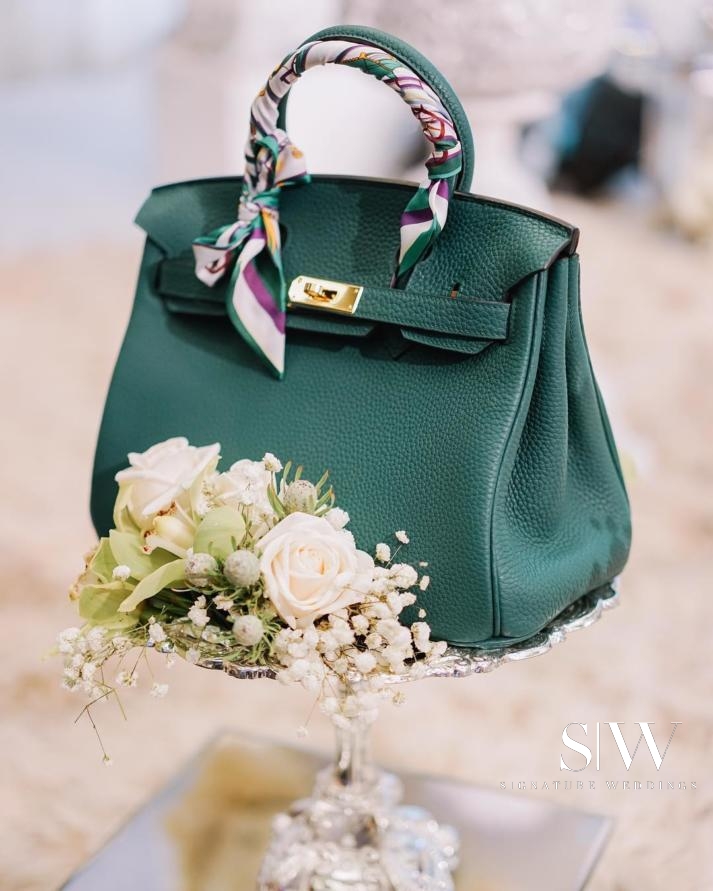 We wish the happy couple a lifetime of happiness, and we cannot wait to see what their wedding will look like.
The Dream Team
Planner: Dream Catcher Wedding Planner
Dress: Rizman Ruzaini
Makeup: Alha Alfa
Hair: @ary_goolds
Photographer: Seri Pictures