This couple celebrated the most heartwarming anniversary and a wedding 60 years in the making.
First posted by @extrapetite, she prepared a surprise wedding her grandparents never had 60 years later.
This is a truly precious gift anyone can offer to their grandparents – a wedding-style photoshoot of the Grandpa and Grandma, with a surprised wedding ceremony where her grandparents are ready to exchange the 60-year delayed wedding vows.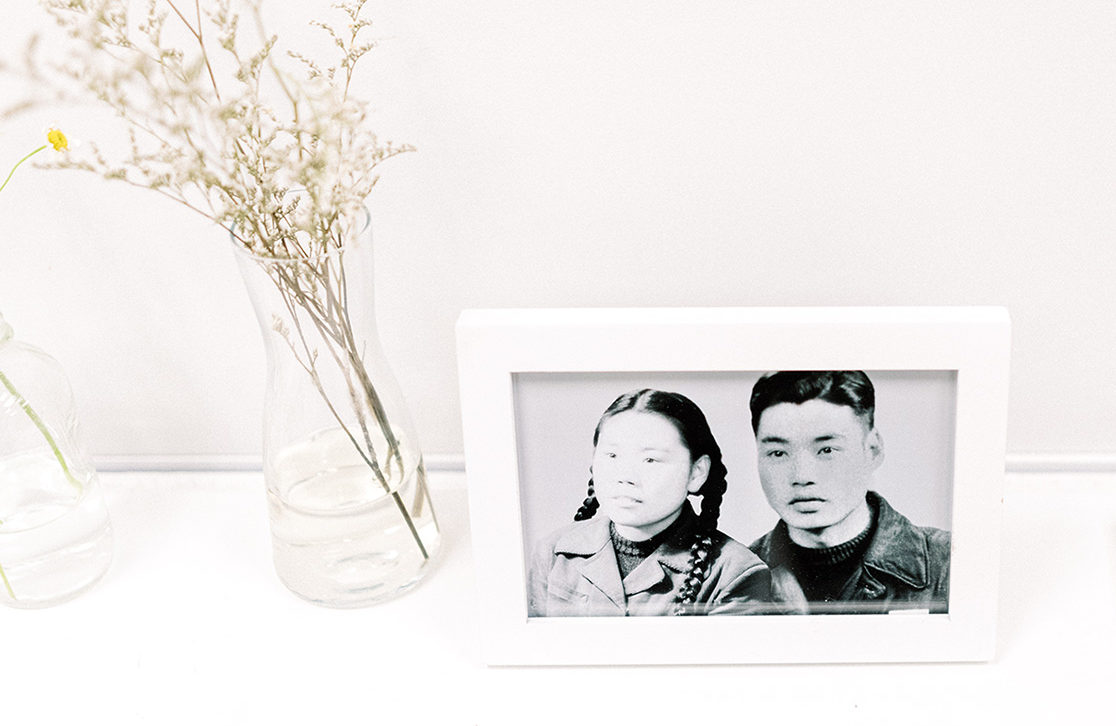 The Love Story
In 1959, the loving couple got hitched at the start of the great Chinese famine. On their wedding day, there were no fanciful wedding cake or rings to exchange vows or family or friends who cheered them on. They were simply filling out some paperwork, and splurged on a few pieces of "celebratory" candy with other fellow workers (they were laborers then).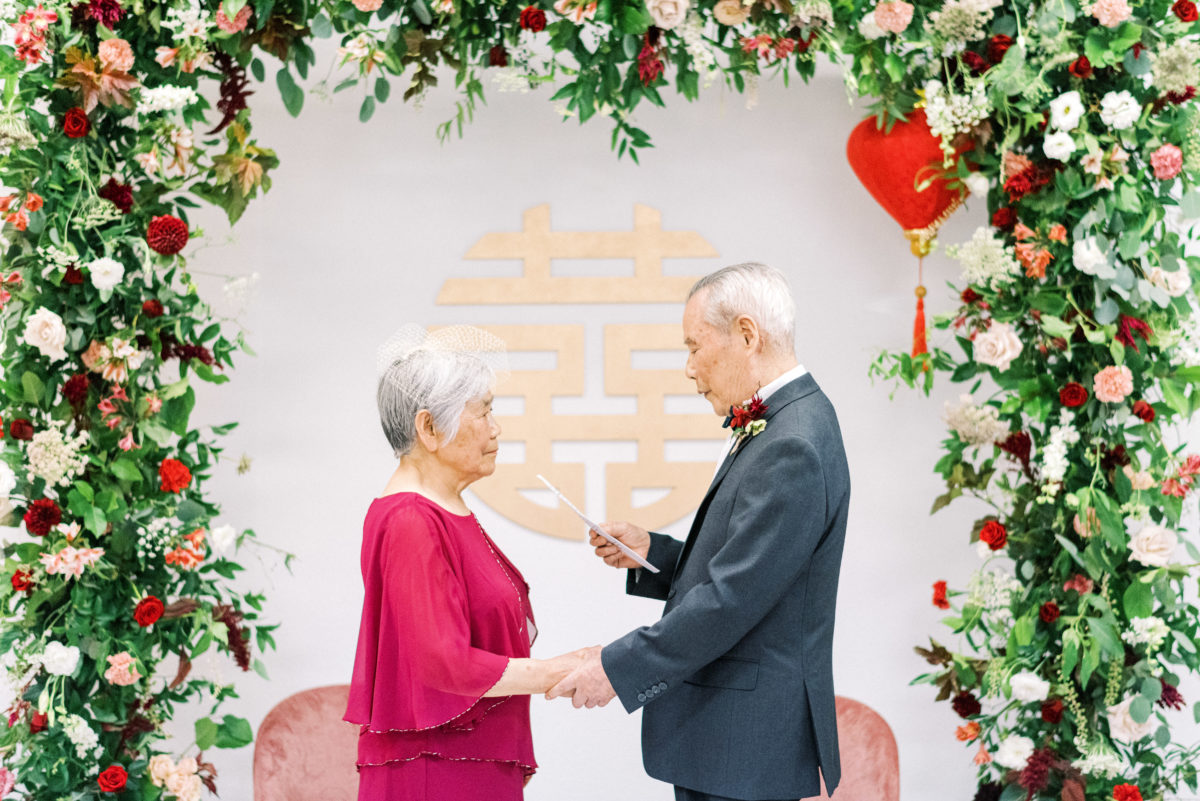 They worked across the country from one another in China, and even after they immigrated to the US. They were hopeful and worked towards the dream of getting a better future and better life for their family. Their commitment and sacrifices will inspire anyone to love and care for your partner even in the toughest of times. If you're a young couple, there are lots to learn about what it takes to build a strong marriage – commitment, hard work, and perseverance.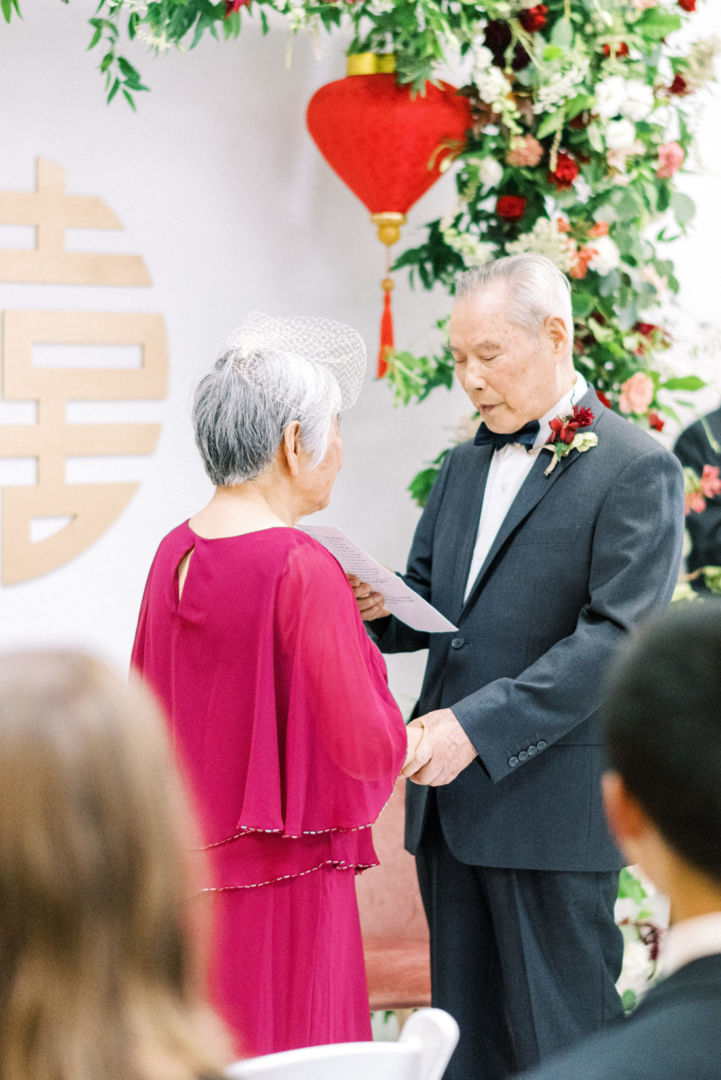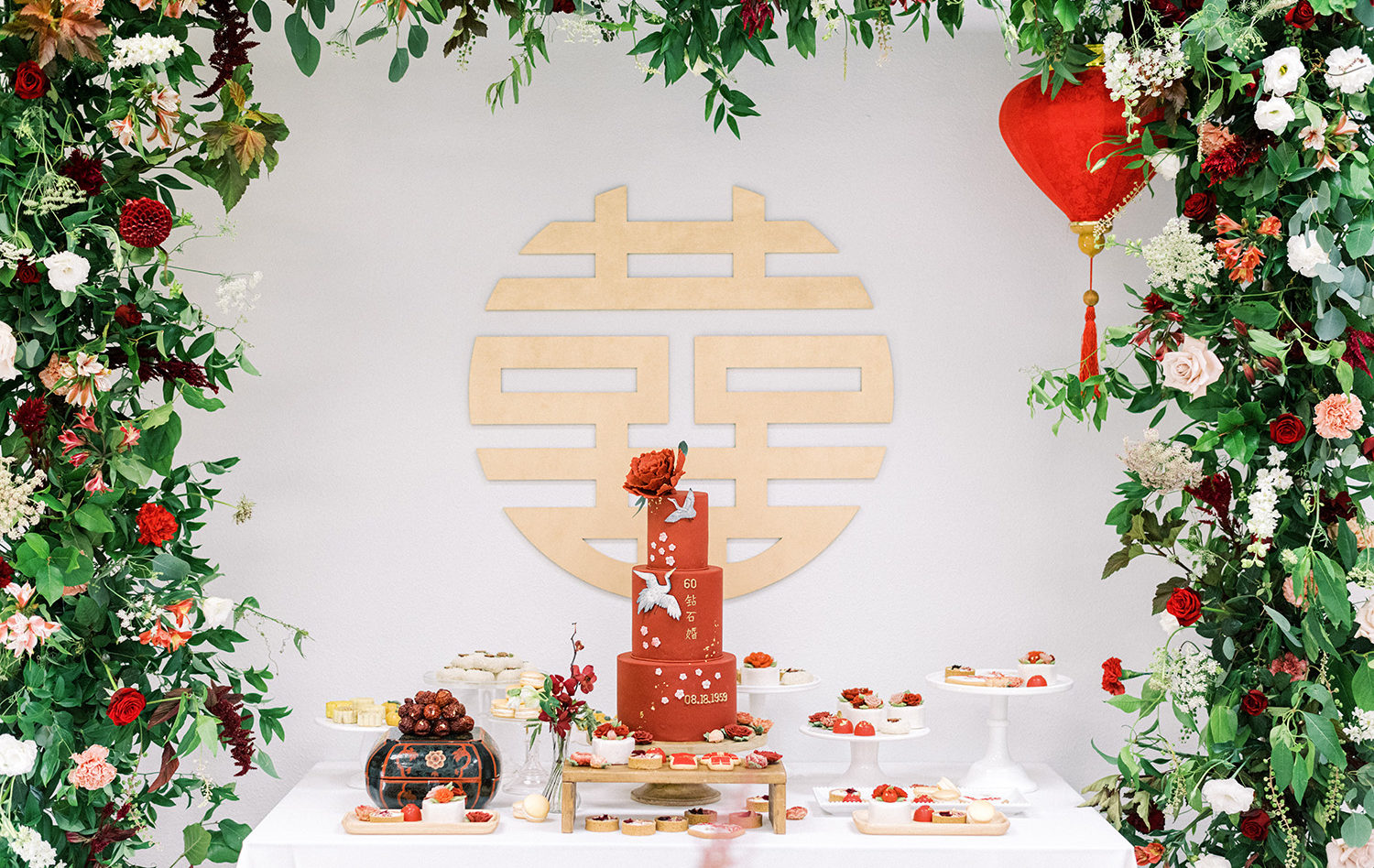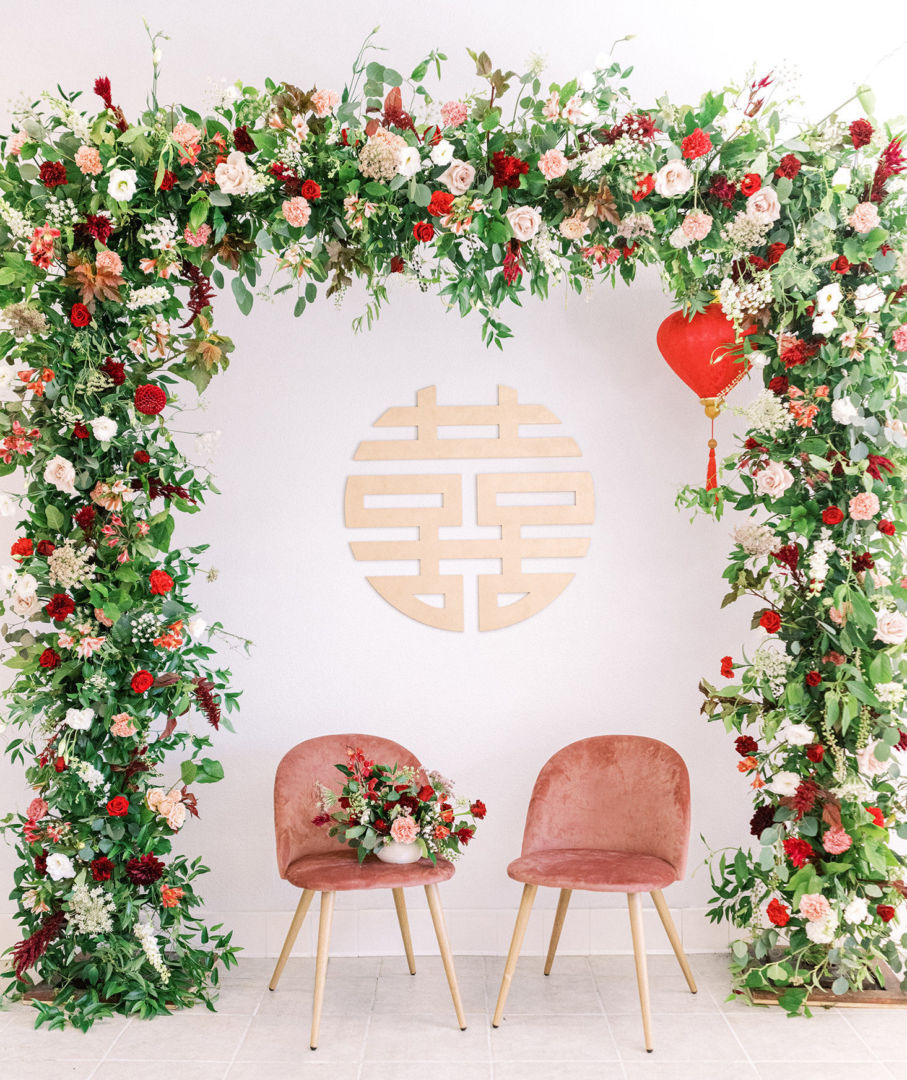 The Wedding Shoot
Dressing up for the wedding shoot must have been one of the key highlights. They have never spent on non-necessities on themselves, so having to try on fancy suit and dresses, having make-up and hair styling done, it's heartwarming not only to take these photos, but to see their eyes 'light up' excitedly.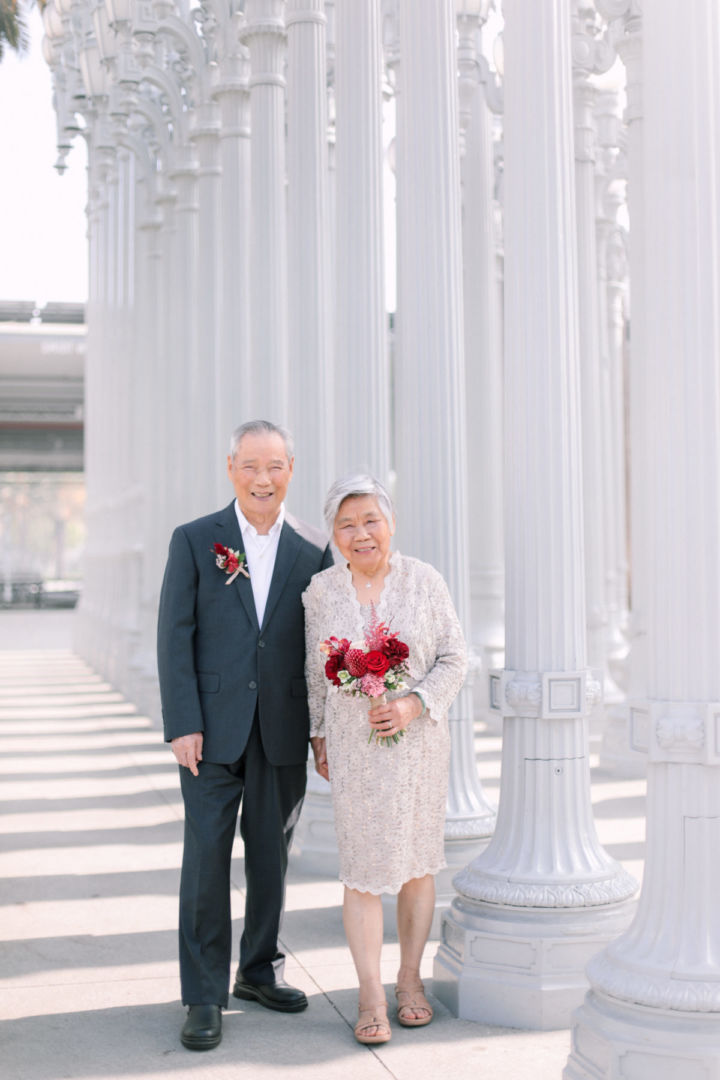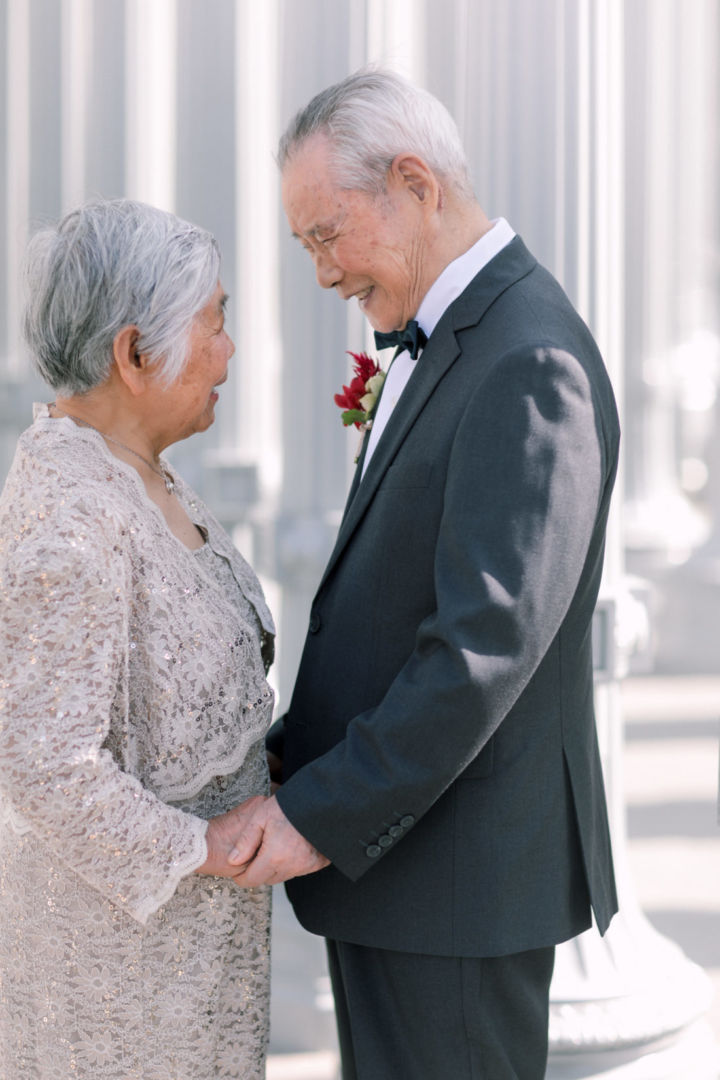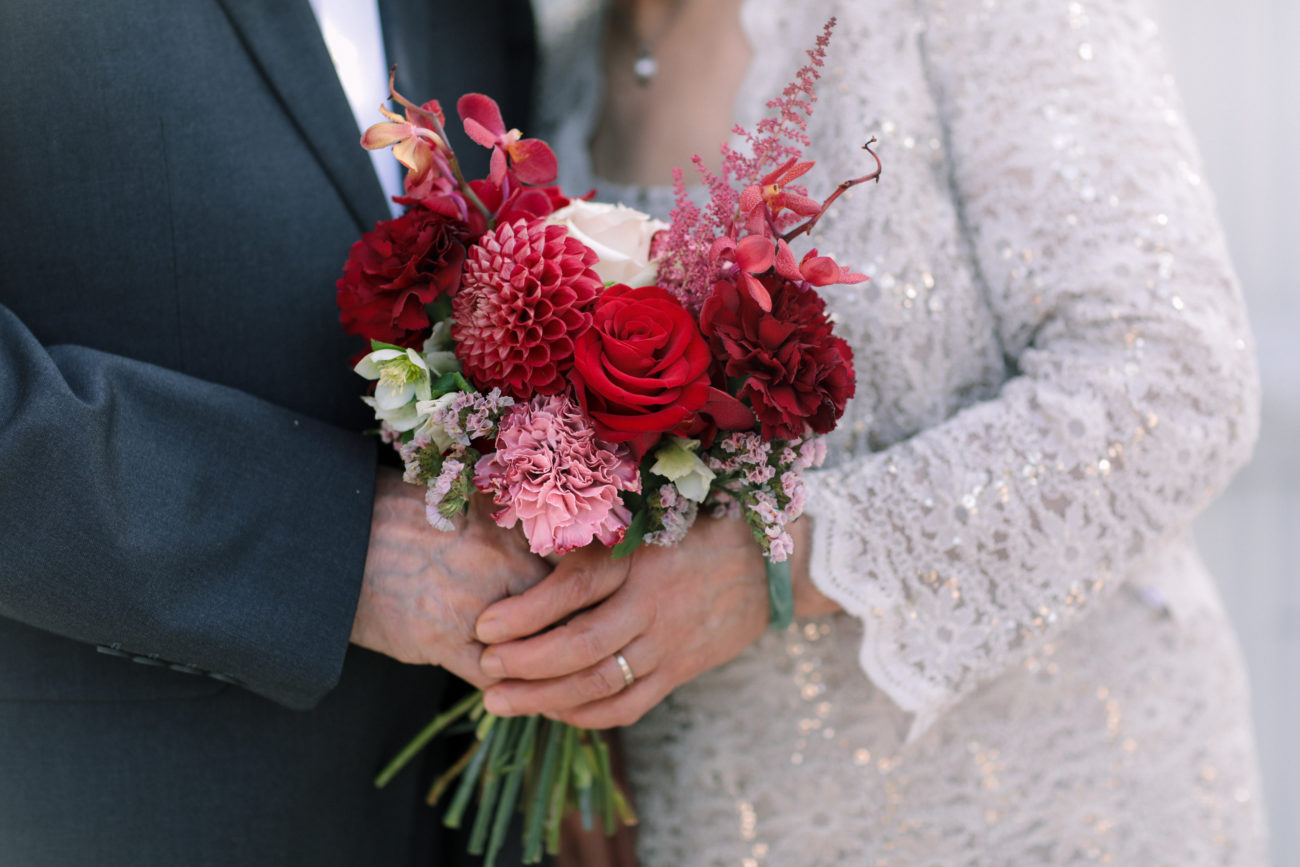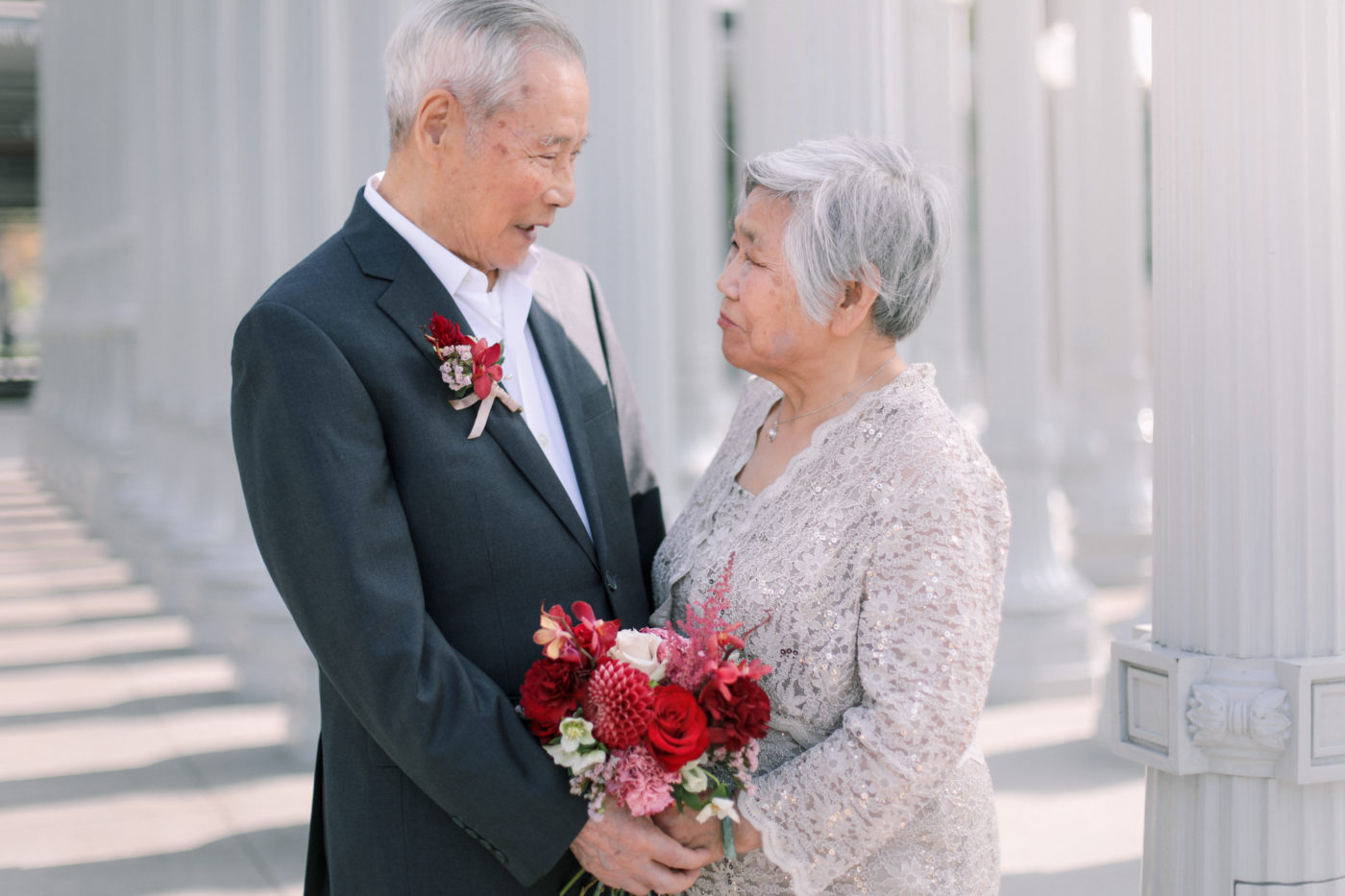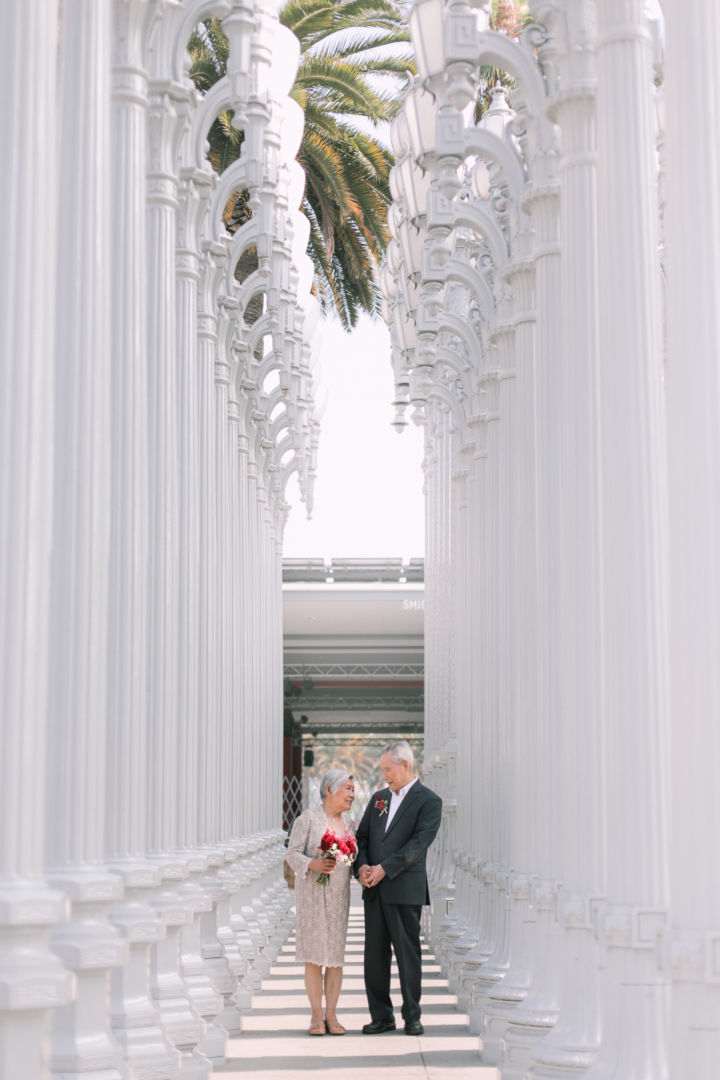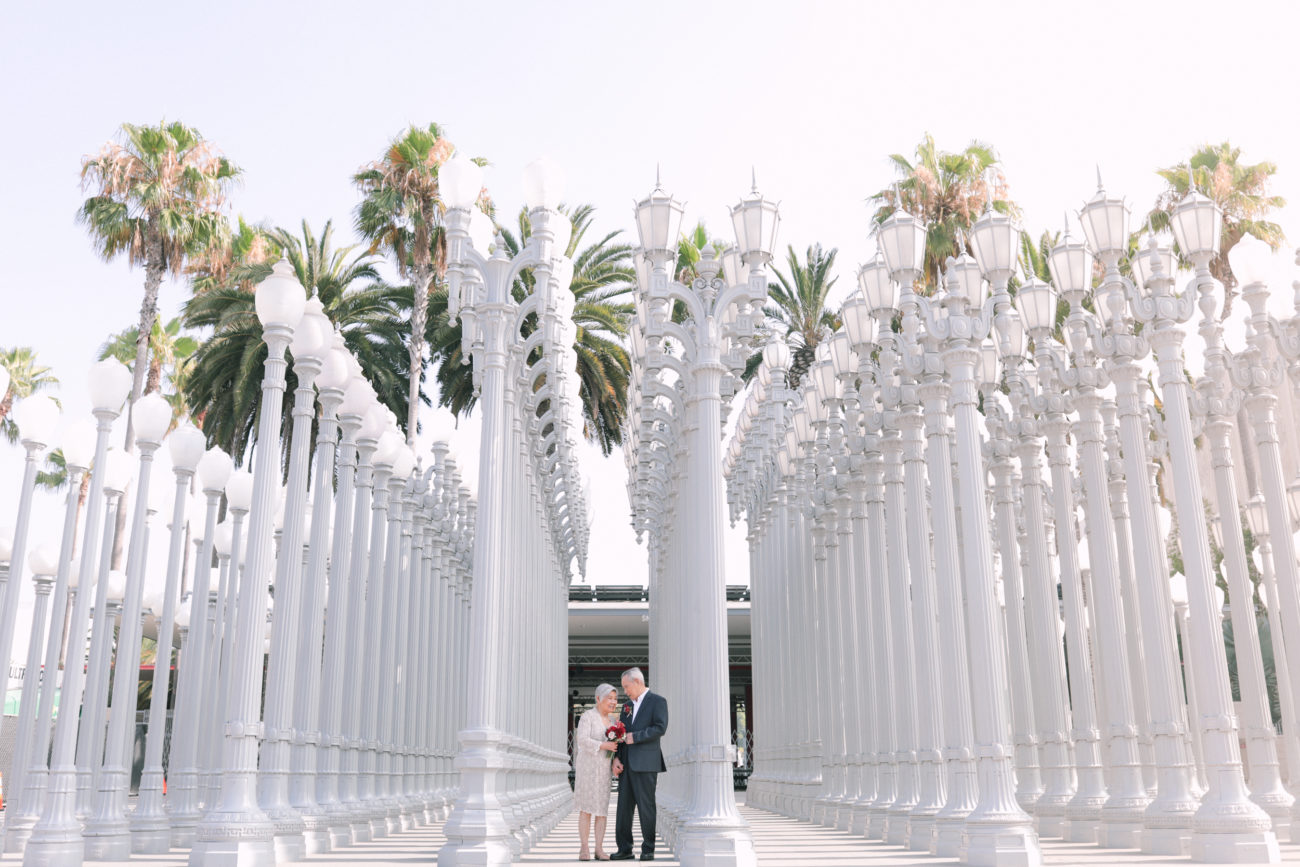 The Wedding Ceremony
The aisle was decorated with a traditional touch – a simple floral arch framing the character for double happiness. The event styling and design was tastefully done with bright red colours, an auspicious colour for Chinese weddings, mixed with understated touch velvet, burgundy and champagne gold. The wedding cake was decorated with cranes, embodying longevity and peace.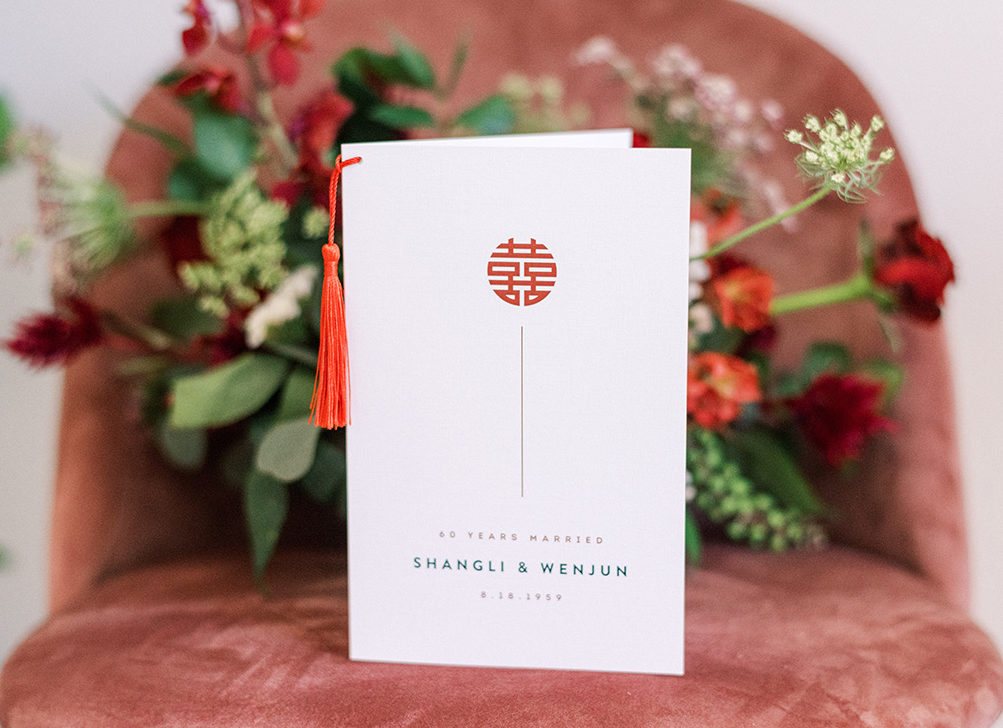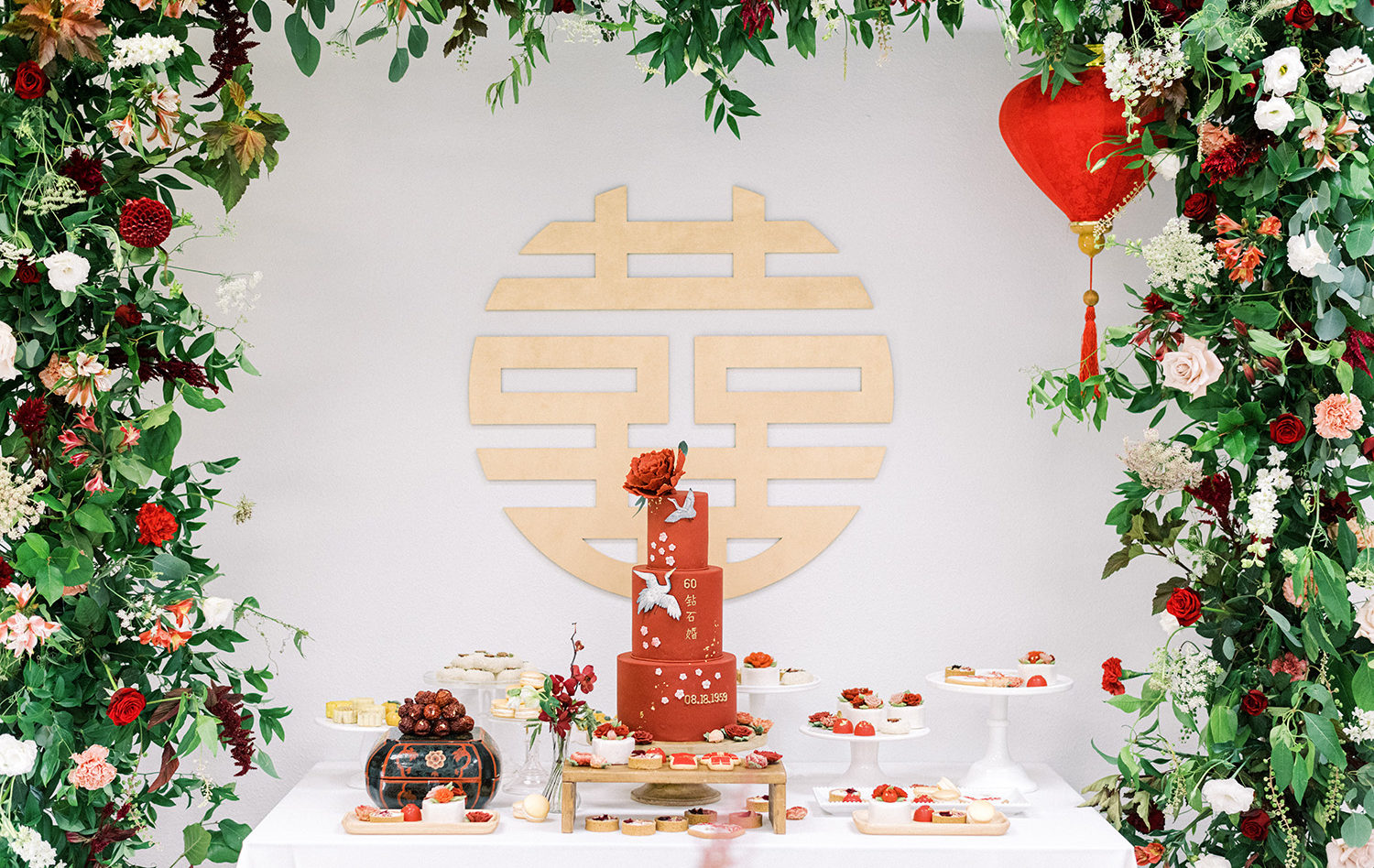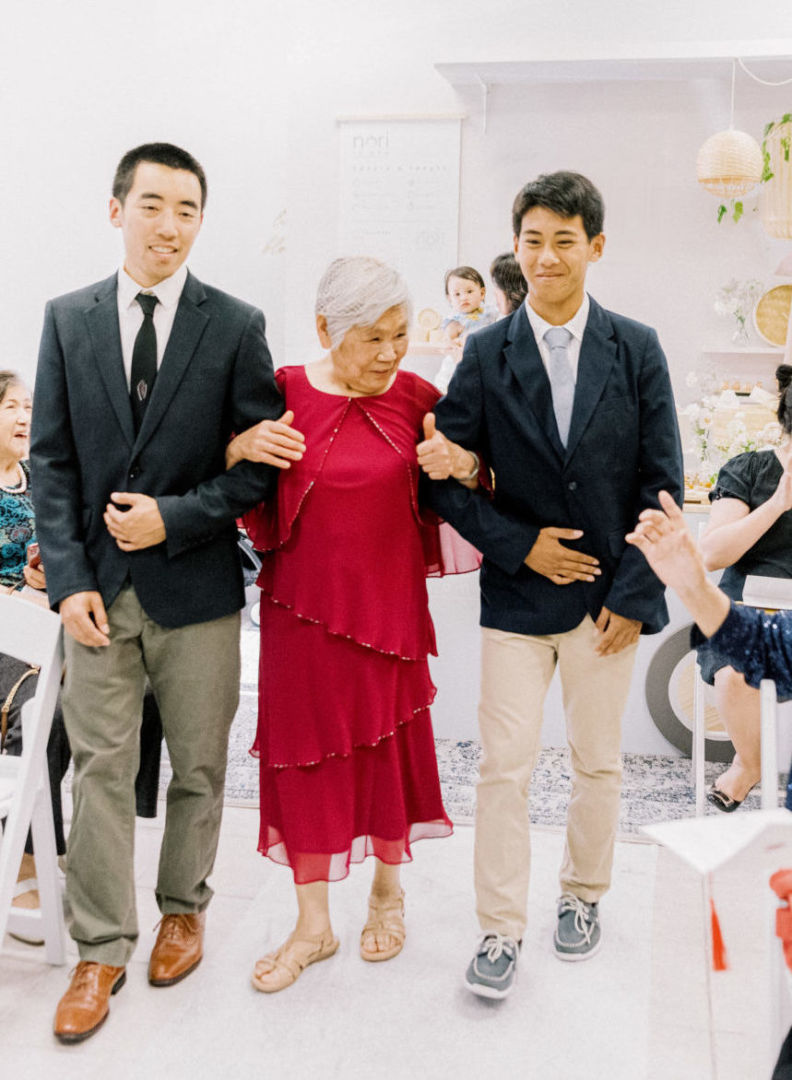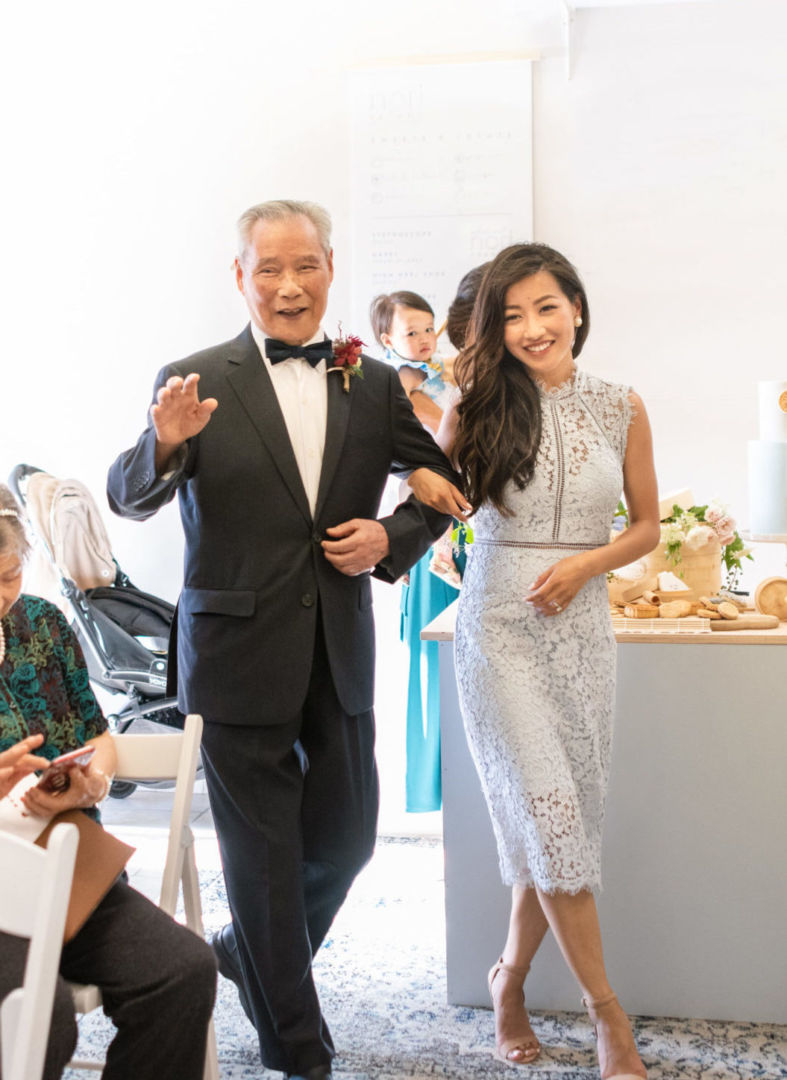 An emotional ceremony for sure. You rarely get this opportunity to walk your grandparents down the aisle with so many of their friends from the senior home who cheered them on (finally there are people surrounding them with love).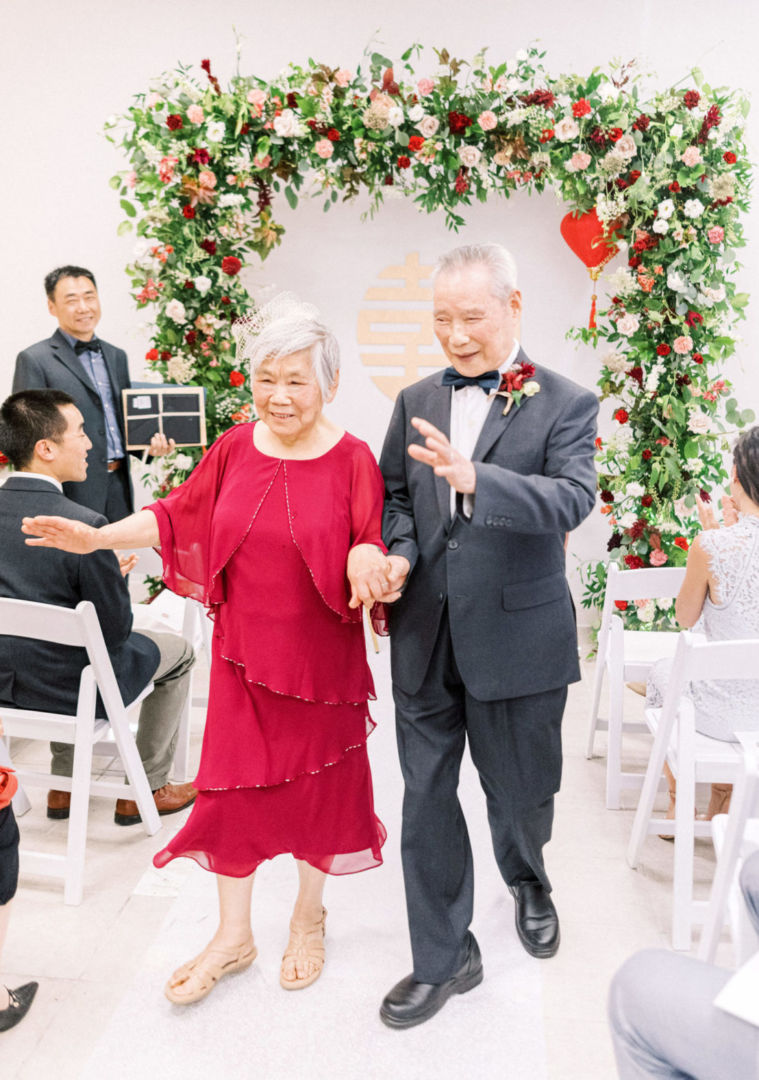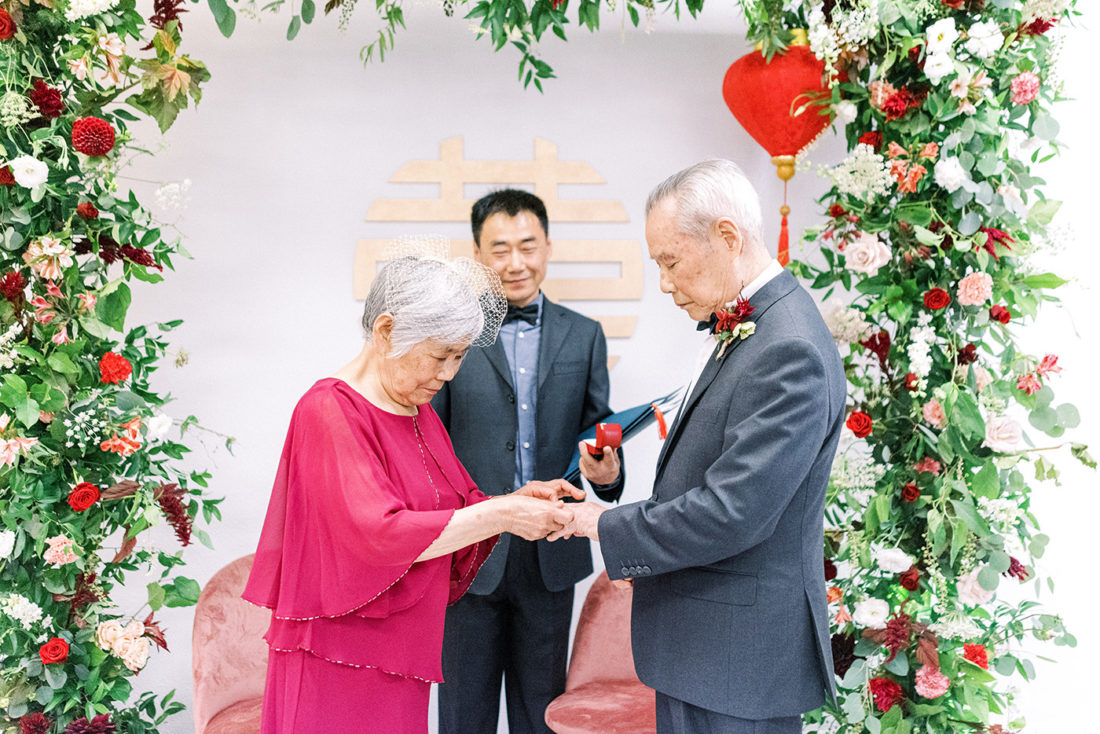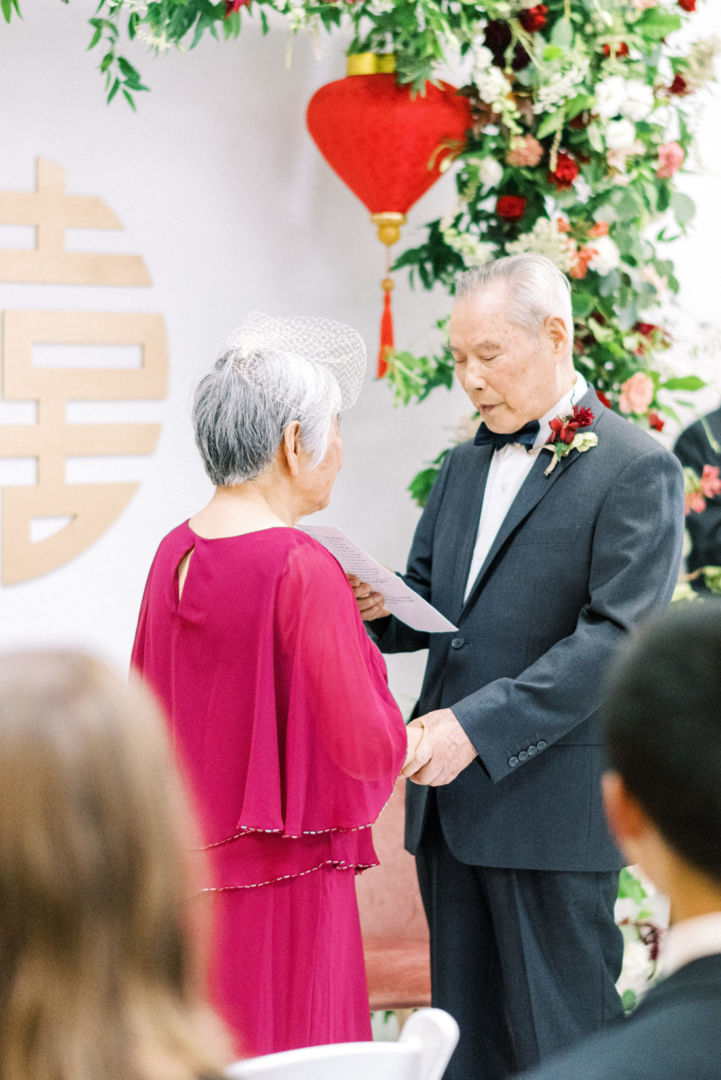 As the wedding was a surprise for them, they had not prepared any vows beforehand. So, the couple wrote down a few sentences, highlighting each other strengths while reflecting on their 60 years together.
They reminisced their lifetime together with heartfelt memories and sharing their immense gratitude for one another.