Your wedding planning has been stressful enough and you wanted everything to be perfect for your wedding day – perfect food, perfect reception, perfect photos etc.
But it doesn't always go as planned when you have no control over your guests, does it? Here are some bizarre-nightmarish #truestory for your enjoyment (or to take extra precautions)!
1. Guest brings 10 Tupperwares To 'Ta-Pau'. Gave Only $5 as 'Angpau'
A last-minute wedding guest brought 10 Tupperwares to the event, filled it with leftovers from the buffet. She filled up 7 of them with food from the buffet line and other 3 with cookies from the dessert table, beers and some decorative centrepieces. Unbeknownst to the bride and groom, they only found out the next day when the bride's dad informed them. To add 'salt on wound', the guest only gave the bride and groom $5 as gift.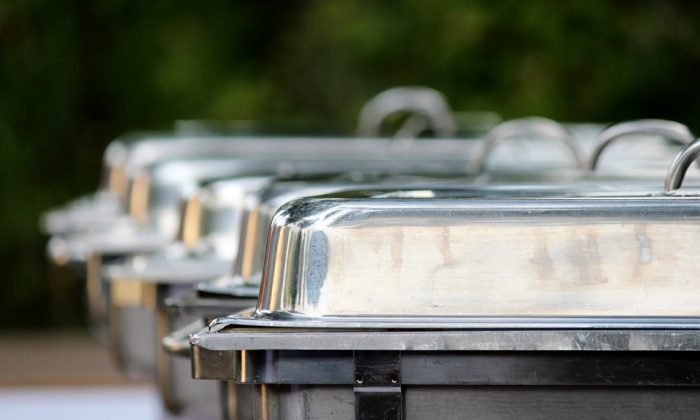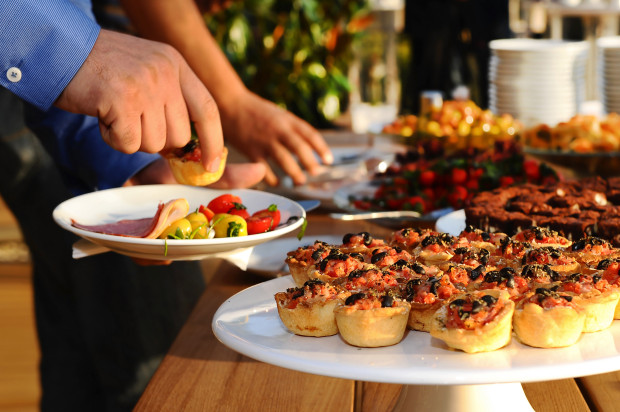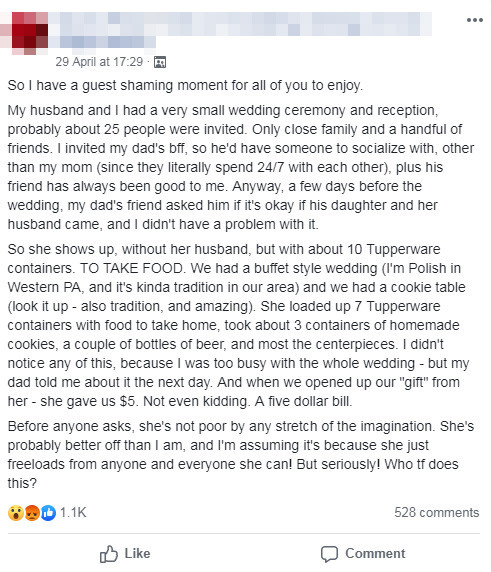 2. When RSVP for 2 means for 20
You might want to prepare yourself when you have invited only 2 pax, your invitee then RSVP up to 20 people as they have 5 children, the parents, the maid (s) or 'kakak', or their bffs, brother or sister in-laws.
It doesn't help when the RSVP is 2 days prior to the actual wedding date!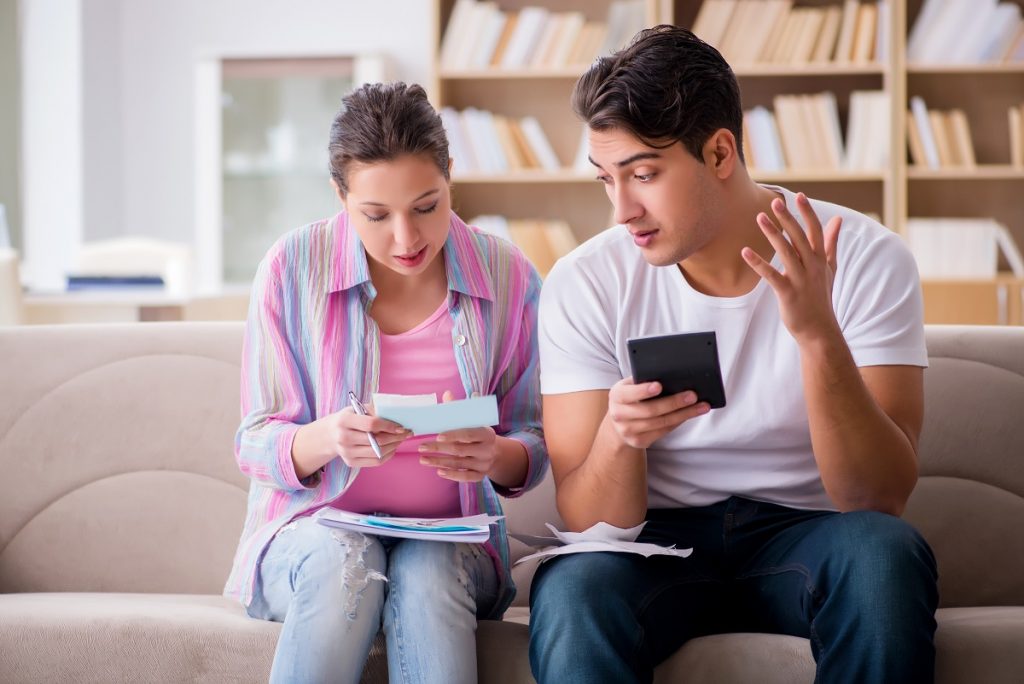 3. Groom's ex-gf dressed as Bride, crashes wedding and begs groom to marry her instead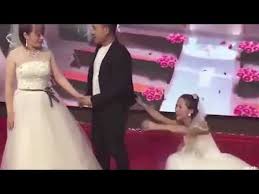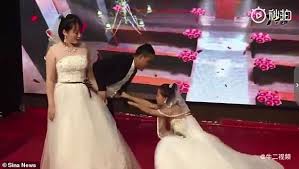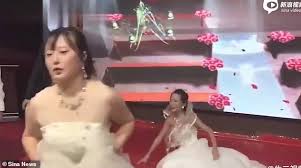 Straight out from the movies for this Beijing couple?
The groom and his intended bride were about to seal their vows with a kiss, when the ex-girlfriend shows up in a wedding gown too.
Clinging to the groom, the ex-girlfriend begged the groom to marry her instead. The groom of course yanked his hand away, and reassured his bride. Witnessing all of these, the master of ceremonies continues to address the crowd calmly, "A truly unexpected occurrence is happening before us".. "Perhaps this is also part of the reality of love".
However, his ex-girlfriend tries her luck again, grabs the hem of the groom's coat to pull him, and was reportedly saying "I was wrong" and "Come back to me."
The intended bride, who was tired of this non-sensical situation, ripped off her own veil, and stormed out. The groom clearly made his choice and left with the bride, and left his ex at the stage.
4. Complaining on Social Media about wedding spread as Kid's Meal that went viral
Sarcastic 'WEDDING FEAST FOR YOUR EYES' comment was put on Social Media to shame the couple's wedding as 'PATHETIC' buffet spread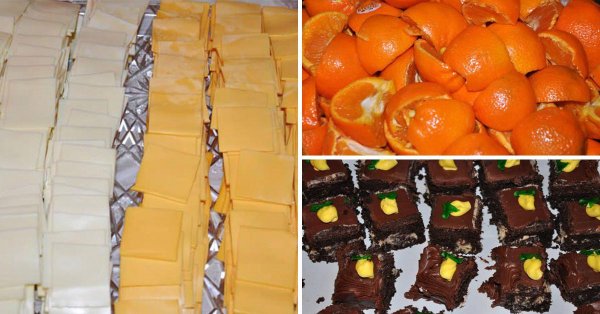 A guest shamed a couple's wedding day catering by uploading photos of the wedding buffet spread on Facebook. The humble spread was called "pathetic" in a series of critical comments, relating the spread to more like a toddler's birthday party than a wedding reception. "This is basically what we served at my three-year-old's birthday party. Except we had quiche and strawberries."
5. Free-rider Bridesmaid asked photographer for engagement shoot on Bride's wedding day
We've met cheapskates, and this one is quite classic from a Reddit thread about 'obnoxious request made by guests'.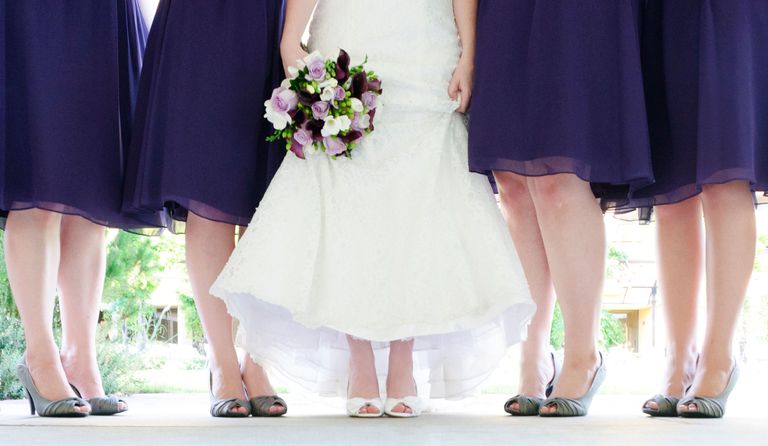 "One of the bridesmaids brought her fiancé to the wedding, and made an obnoxious request for our photographer to do an impromptu engagement photo shoot. The photographer laughed in her face."
Netizen's took to advance their thoughts on 'how amazingly cheap and trashy one can be'. Others commented "Just selfish in general. It's someone else's day and you're making it about you."
Another praised the photographer for his response and said "I would have tipped him a little extra in the spot for that."
We welcome more GUEST-ZILLA news if you have more to share. Follow and comment on @signaturewedding Facebook.