It's that time of the year again. With February being the love month, single or not, we can't help but gush about these famous couples who redefine what relationships are like amidst all the controversies, hounding paparazzis, and the keen public eye.
And yes, a moment of silence for the power couple that was once Brangelina.
1. Prince William and Kate Middleton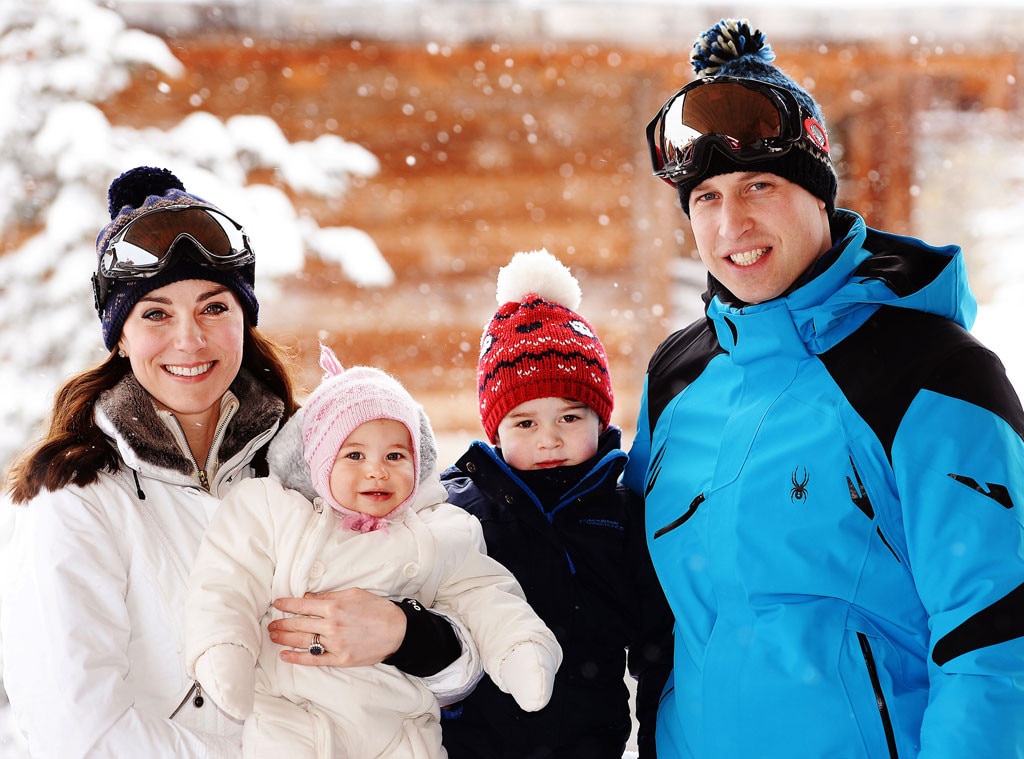 The question here is: who isn't in love with these two? Prince William, Duke of Cambridge, and Catherine, Duchess of Cambridge, are two of the most endearing people whose love story will always be remembered. Like a romance straight out of a fairy tale, theirs was one that has broken royal tradition. How often do you see in real life a girl from a small village end up marrying a crown prince?
Starting out as college sweethearts at Scotland's St. Andrews University back in 2004, the two briefly parted ways in March 2007 and the media frenzied over their time apart. William hit the clubbing scene, while Kate mended her broken heart by joining a dragon boat racing crew called the Sisterhood and she became daring—her tops became lower and her dresses got shorter—as she attended social events with her sister Pippa. Turns out, the space they gave each other worked out for the better.
By June 2007, they secretly got back together as William realized that Kate was the one he'd wanted all along (aww!) and never looked back. They tied the knot on April 29, 2011, to the delight of many and now have two beautiful children, Prince George and Princess Charlotte.
It's always a treat to see them together and how their small romantic gestures only prove that love is definitely sweeter the second time around.
2. Ryan Reynolds and Blake Lively
People often envy these two, and we completely understand why. They're both ridiculously good-looking. And hot. Not to mention the way they are often snapped looking at each other. Plus the adorable things they do just to keep the romance alive. (Sigh!)
Ryan and Blake may have met while filming the DC superhero flick Green Lantern, but they were both in a relationship with other people at that time. Ryan was married to Scarlett Johansson, and Blake was dating her Gossip Girl co-star Penn Badgley.
But it was not until a year after the film where they were both single and decided to go on a double date with other people when they realized that "fireworks" were going on between them.
Fast forward to today, and they're happily married with two beautiful girls, Ines and James. On The Late Show with David Letterman, Ryan sweetly talked about the lovely mother of his children by saying, "I'm not one for vomiting declarations of sentiment out across the airwaves, but when we had that baby, I fell more in love with my wife than I'd ever been in my entire life. I couldn't even believe it."
And guess what Ryan gave her on Valentine's Day? A stunning pair of 18-karat rose-gold arrow earrings worth $1,700 by Beverly Hills jeweler to the stars Anita Ko. Okay. Now we're really jealous.
3. Ryan Gosling and Eva Mendes
Since one Ryan isn't enough, we've added his smoldering namesake to this list. Ryan Gosling and Eva Mendes are known to be extremely mum about their private lives even after they are now parents to Esmeralda Amada and Amada Lee.
Sparks flew between both actors on the set of The Place Beyond the Pines that was filmed in NYC. Not long after, they were seen on a romantic date together at Disneyland while taking a break from filming.This left several girls all over the world heartbroken.
Ryan rarely talks about the girls in his life, but when he does, we all can't help but swoon. Speaking to the press while promoting his film The Big Short, he gushed about Esmeralda and said that Eva is "the person I'm supposed to be with." And the only quality he wants in a woman? "That she's Eva Mendes."
Who could also forget how he sweetly thanked his girlfriend during his speech when he accepted the award as Best Actor for La La Land at the Golden Globes? "I'd like to try and thank one person properly, and to say that while I was singing and dancing and playing piano and having one of the best experiences I've ever had on a film, my lady was raising our daughter, pregnant with our second, and trying to help her brother fight his battle with cancer," Gosling said. Aww, you guys.
4. Dax Shepard and Kristen Bell
One of the secrets to a happy marriage? If your partner knows how to make you laugh. This adorable and hilarious duo are known to always make fun of each other or just enjoy goofing around. We love how these two are the best of friends and are just being themselves all the time.
What might seem like an odd pairing for some works for them since they've managed to make opposites definitely attract. How did they meet? It wasn't "electric" at all when they first saw each other at a birthday party, but when they ran into each other again at a Kings versus Red Wings game, that's when everything started. They are now happily married with two daughters, Lincoln and Delta.
Last Valentine's Day, the Frozen actress recently posted on her Instagram a cute throwback video of her and Dax driving on the way to their wedding in 2013. Before that, she also shared a hilarious photo of her crying during their wedding and Dax thought it was funny.
Bell shares her secret to a successful marriage in Hollywood (which is rare): "Our main rule is: Check your ego at the door, and be aware of when the other person is spinning out. As artists, everything is vanity- and narcissism- driven: my career, the strategy behind it, the next level I want to hit, my photo shoot, how I was in my acting scene, my premiere. So we try to do a really good job of being human beings in the rest of our life."
5. Tim McGraw and Faith Hill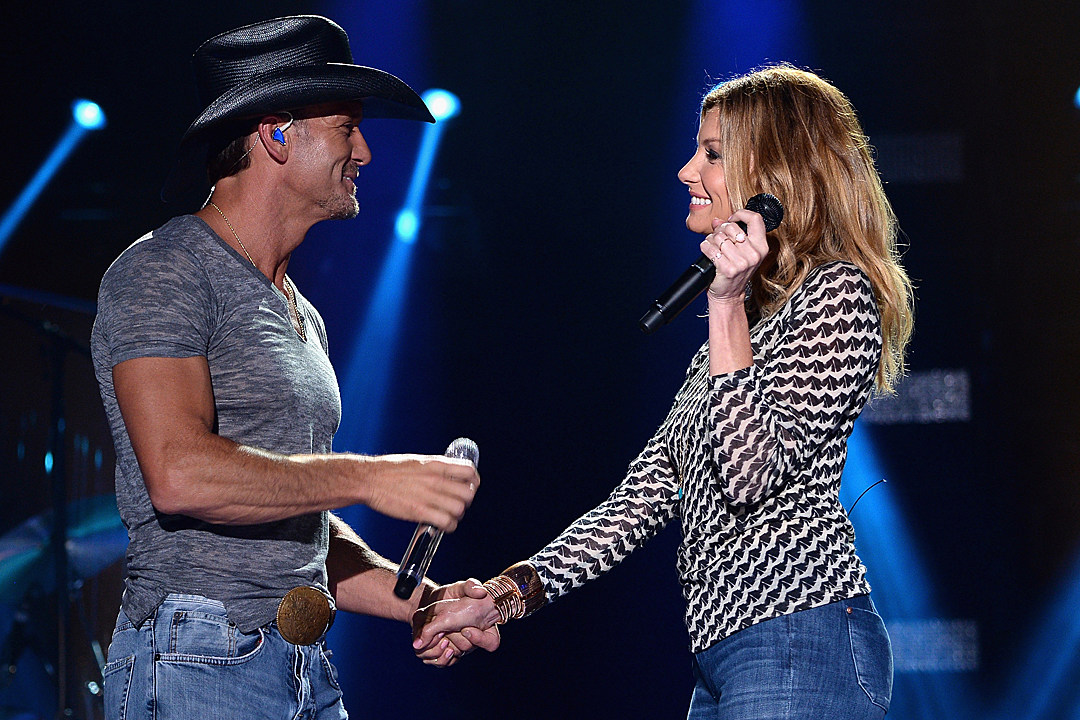 Married for over 20 years now, country music's power couple are still very much in love—and to keep a marriage that long while under the scrutiny of the public eye and having to deal with endless divorce rumors is admirable. Definitely not an easy feat knowing how ruthless fame can be.
The two country stars first crossed paths at a Nashville radio station event, but sparks didn't really fly until Faith was an opening act on McGraw's 1996 tour and she was engaged at that time to record producer Scott Hendricks. Both fell in love and got married that October.
These incredibly talented and successful musicians have three daughters who are all grown-up: Gracie, 19; Maggie, 18; and Audrey, 15. When you think that these two are finally slowing down, they're gearing up for an upcoming tour this year. And when they hit the stage, it's no joke. Their Soul II Soul Tours are one of the biggest tours of all time.
They've recorded several songs together including the hits "Meanwhile Back at Mama's" and "Like We Never Loved At All" We're hoping to hear them sing more beautiful duets soon!
Image credits: Design Trend, E! Online, The Sun, Celebuzz, Bustle, Bull 929