Getting married can be one of life's most beautiful moments, but it can also be one of the most stressful. Aside from a year's worth (or more) of preparations, budget will always be a never-ending constraint. Unless you're getting married to the daughter of a billionaire or a Prince, then you'll definitely need to get creative.
But just because you're going down the DIY route doesn't mean that your wedding should end up looking shabby—or worse, tacky. We've got some tips to help you add personal flair to your wedding with these ten simple projects.
So roll out this list and gather your friends and family to get started. Who knows, maybe they'll end up asking for your advice when it's their turn to tie the knot.
1) Photo Centerpiece
Take a trip down memory lane with this nostalgic centerpiece. Guests will surely adore these photos. Plus it's also a wonderful conversation piece. Worried about your cousin and the groom's best friend sitting next to each other at the table? This could break the ice.
Just glue three frames together (make sure to remove the backs) then place a flameless candle to illuminate the photos and you're good to go!
2) Personalize Your Invitations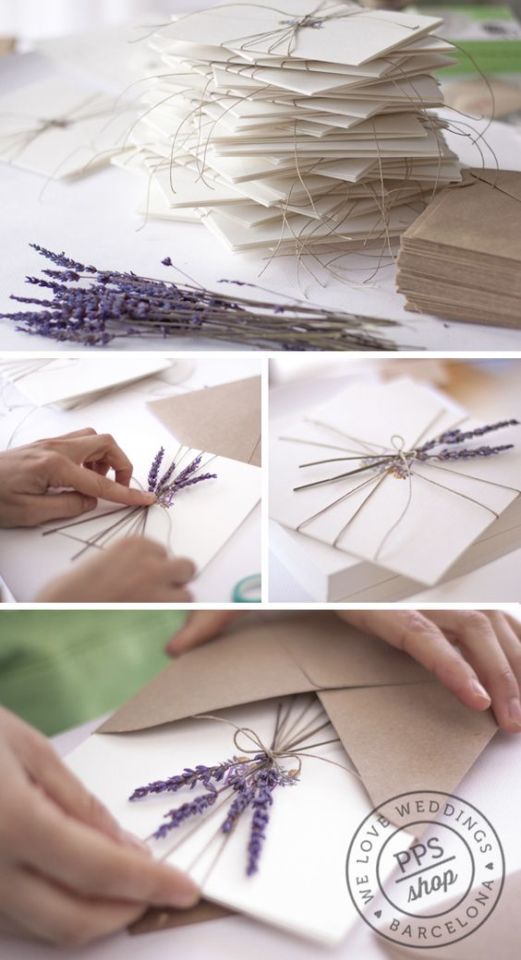 Nothing highlights you and your partner's personalities more than a customized wedding invitation. Are you both bookworms? A library borrower's card should do the trick. Huge fans of Harry Potter? Start making those Howlers.
Not only does it help you save money, it also brings out your creative side. Have fun with it! The sky's the limit. Check out these unique examples.
3) DIY Floating Hydrangea Globe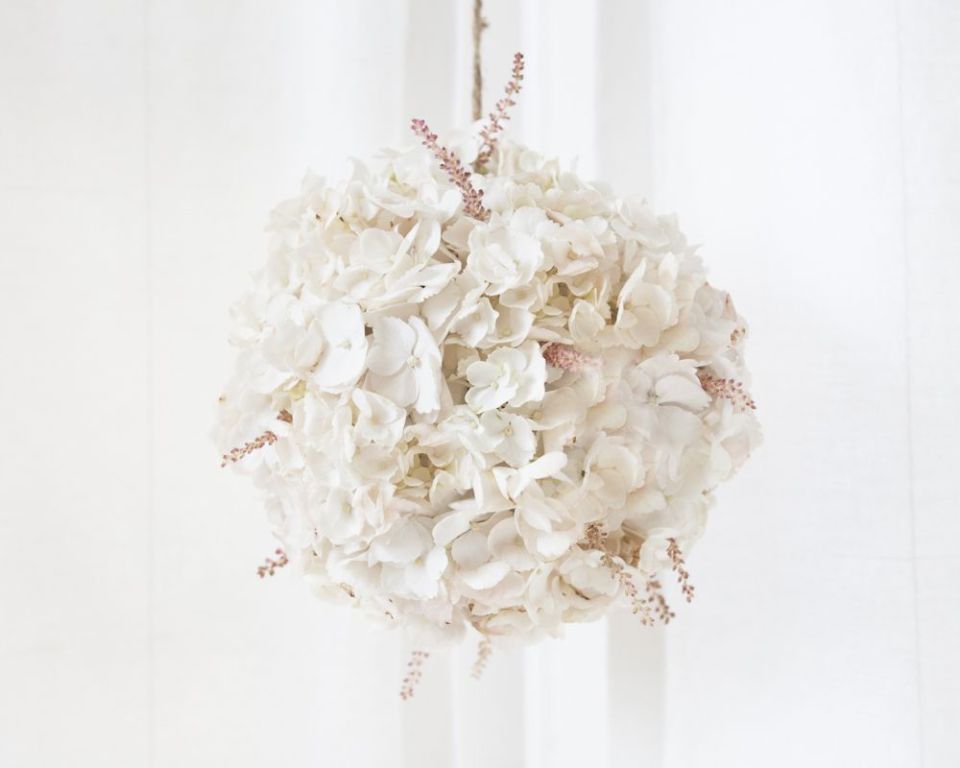 This design is so gorgeous that I'd take it over expensive-looking chandeliers any day of the year. Perfect for weddings with a rustic theme or one held outdoors, you can have fun making this with kids.
Get the complete set of instructions here.
4) A Corner for Kids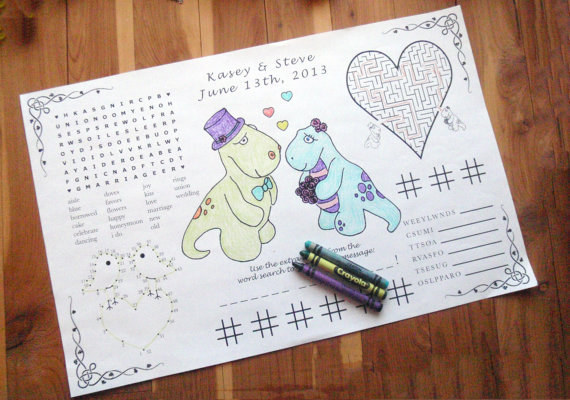 Keep them busy or else they'll be running around like loose cannon balls or throwing tantrums. Trust me, their parents will thank you endlessly. See more fun ideas like this here.
5) The Drop Top Guestbook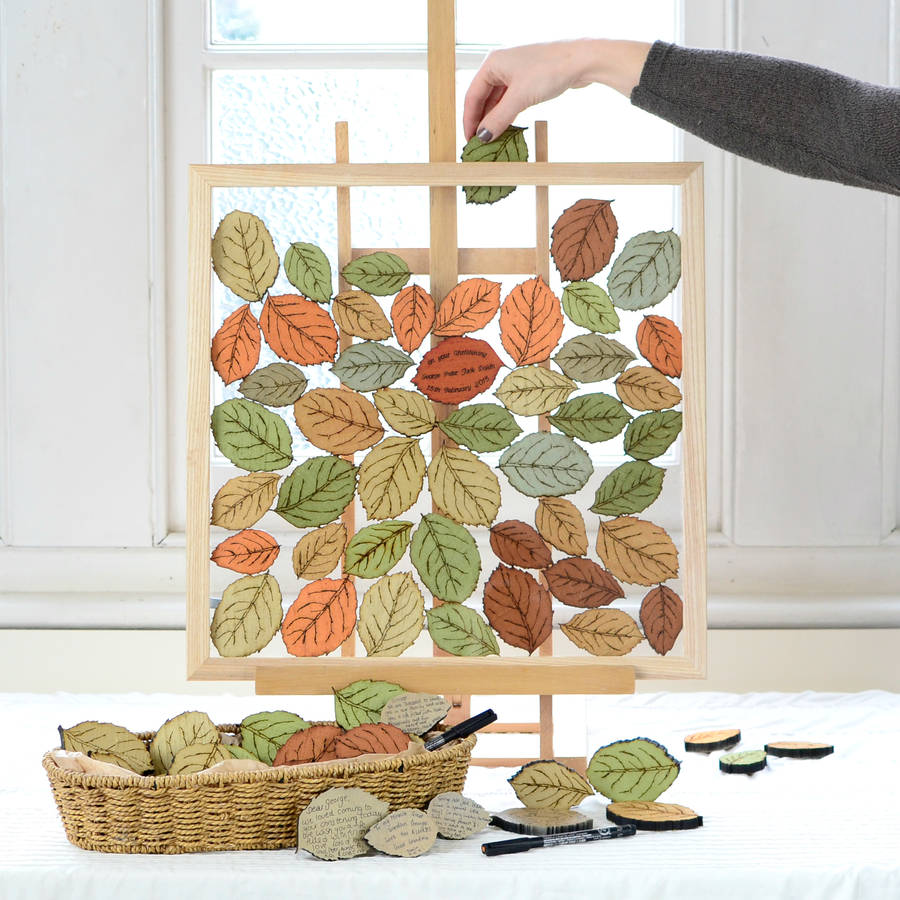 Signing on an ordinary guestbook is old-fashioned and boring. Spruce things up a bit with this ingenious idea. Make it to your own liking by changing the shapes and colors as well as the size and some other materials used. Detailed steps here.
6) A Giant Polaroid Frame Photo Booth Backdrop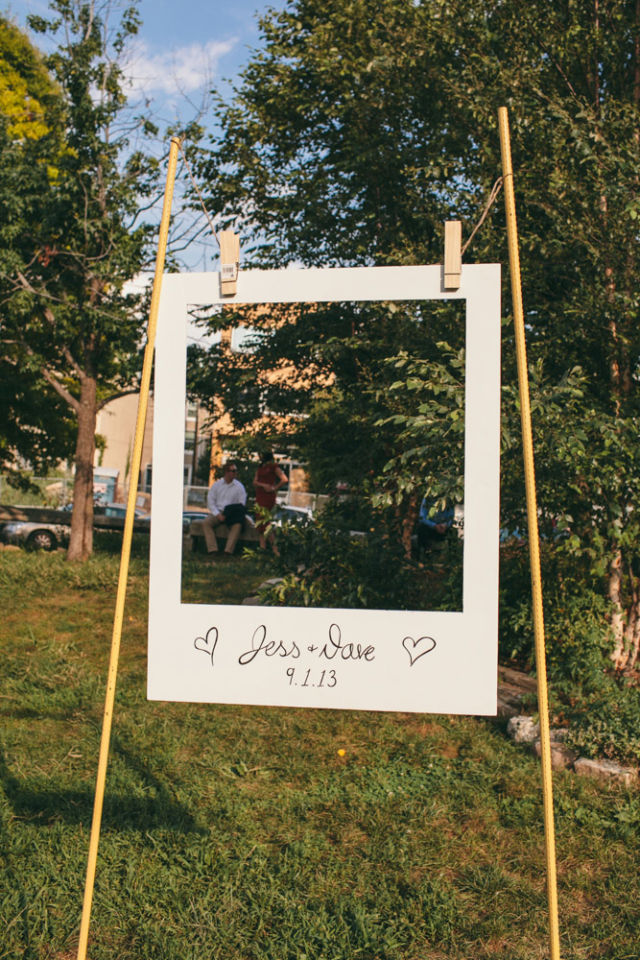 Make sure your wedding is Instagram-worthy with this photo booth backdrop and you'll have guests shutter-happy in no time! With tons of projects to choose from, check out this list for more brilliant ideas.
7) Pallet or Chalkboard Signs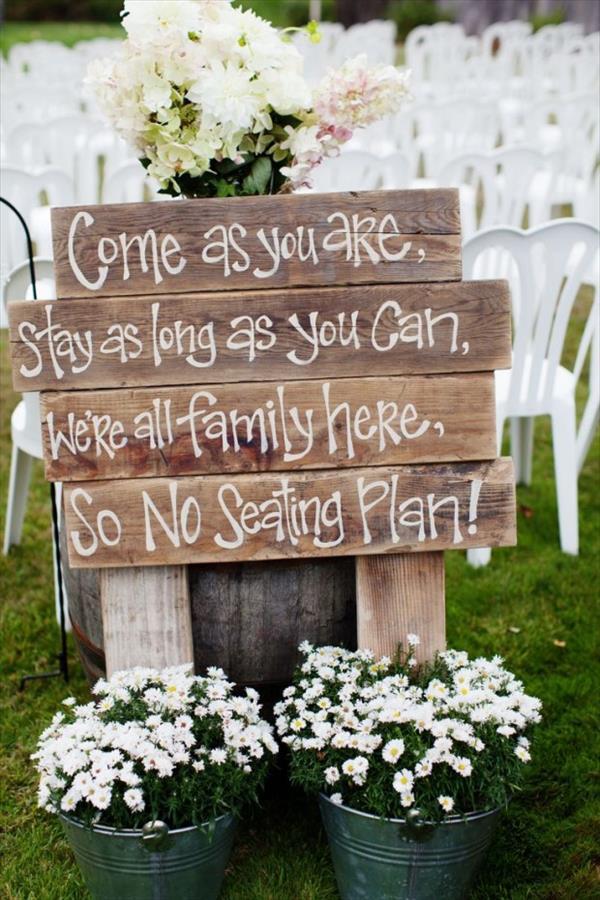 DIY signages are all the rage these days. Not only does it add a personal touch, it makes the atmosphere extra homey too. Choose from pallet wood, a frame, or a chalkboard. Need additional instructions? Click here.
8) Wedding Garlands
This is a cute way to make the union of two hearts extra festive. Who says garlands are only for backyard country weddings? You can keep things simple and within the budget with paper garlands or go all out with flowers, jars, bottles, and glasses. Check out this page for more creative designs.
9) Gift Card Holders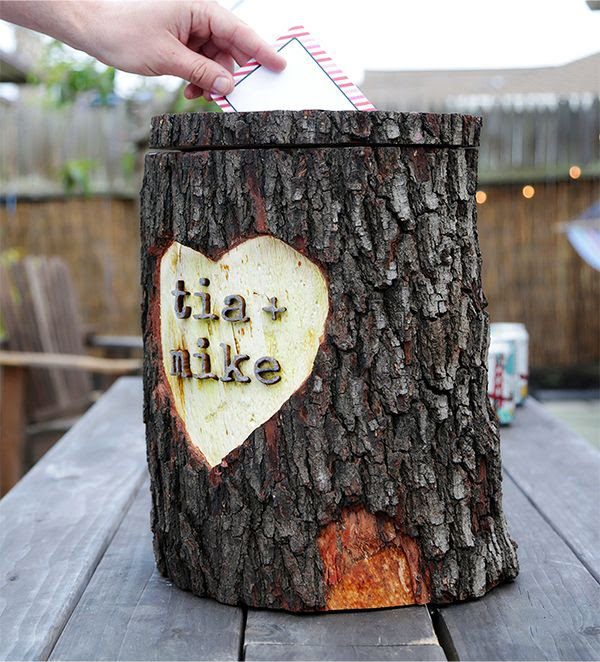 Every couple looks forward to the messages and well-wishes that guests have to say. Why not put a unique spin on these and choose the one that reflects your imagination and personality best.
If you're a fan of vintage stuff, use an old suitcase where cards can be dropped. Or you could also use a hollowed out log for a more rustic feel. Take your pick from these choices here.
10) Handmade Party Favors
DIY party favors always feel more sincere rather than the pricey, generic store-bought ones. Gone are the days when figurines used to be the common choice. Nowadays, couples usually give away food, candles, or perfume. Gather more inspiration by clicking here.
Image credits: Popsugar, Do it Yourself Weddings, Hi Miss Puff, Rustic Wedding Chic, Buzzfeed, Not on the High Street, Rock n Roll Bride, 99 Pallets, Wedding Party App, My Wedding Reception Ideas, Tulle and Chantilly