Here's a real wedding that you can feast your eyes on.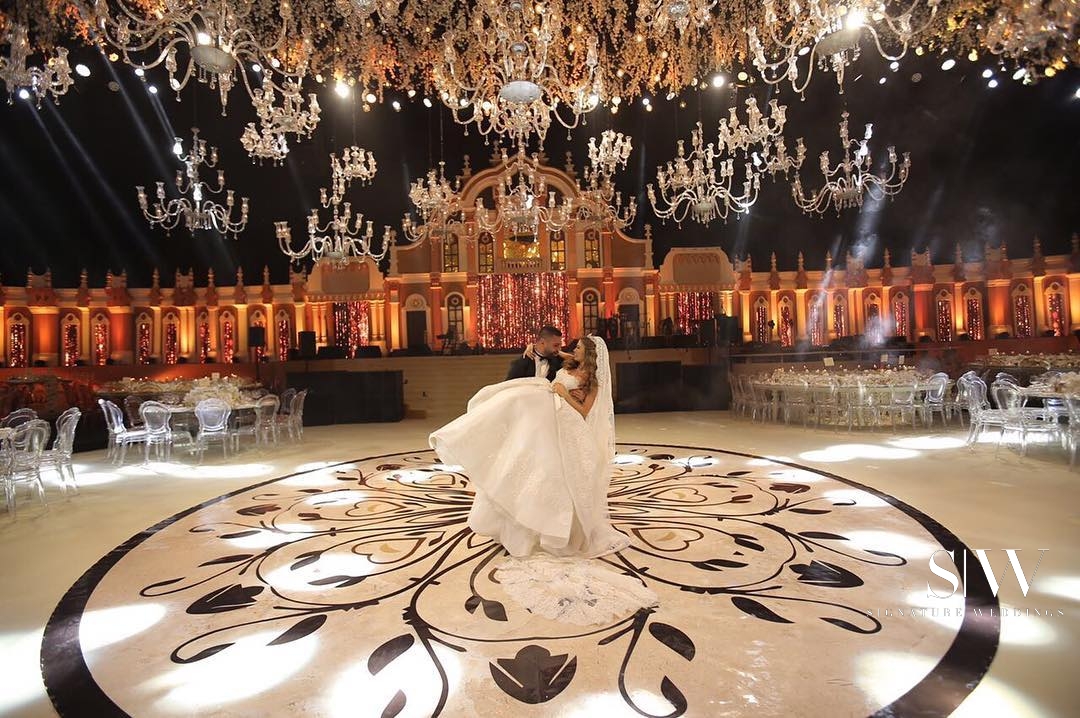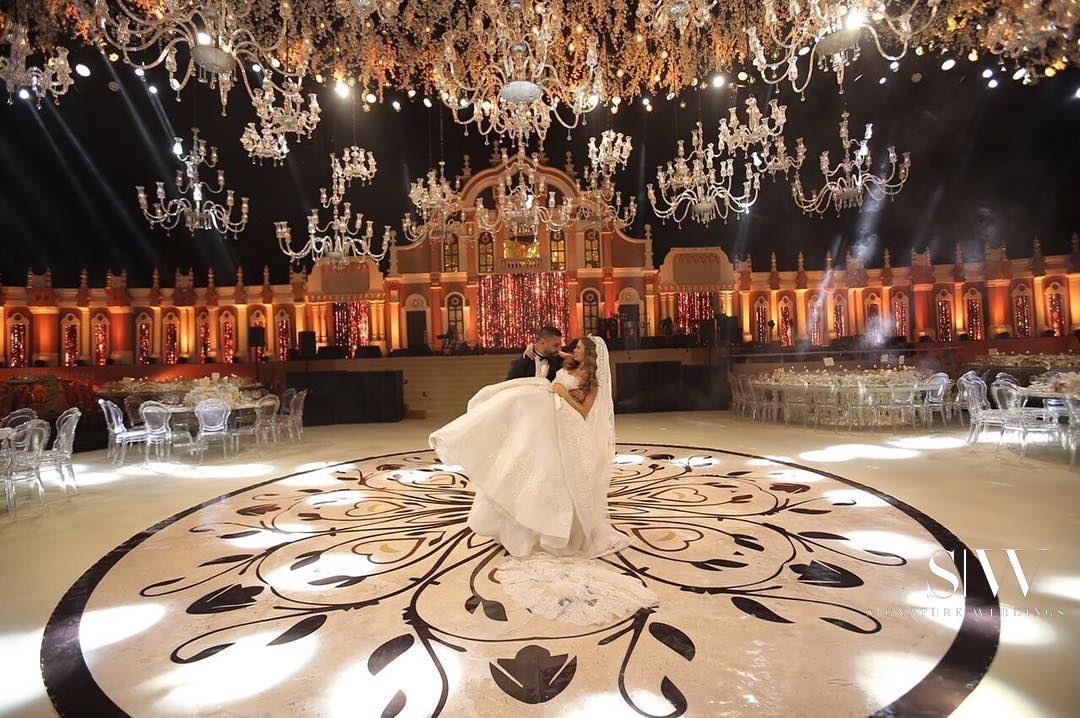 This wedding between Sami Sallaum and Martina Claire took place in Chtaura, a Lebanese town in the Beqaa Valley. The grandiose wedding was everything a fairytale wedding is made of.
The bride looked stunning in her Zuhair Murad wedding gown!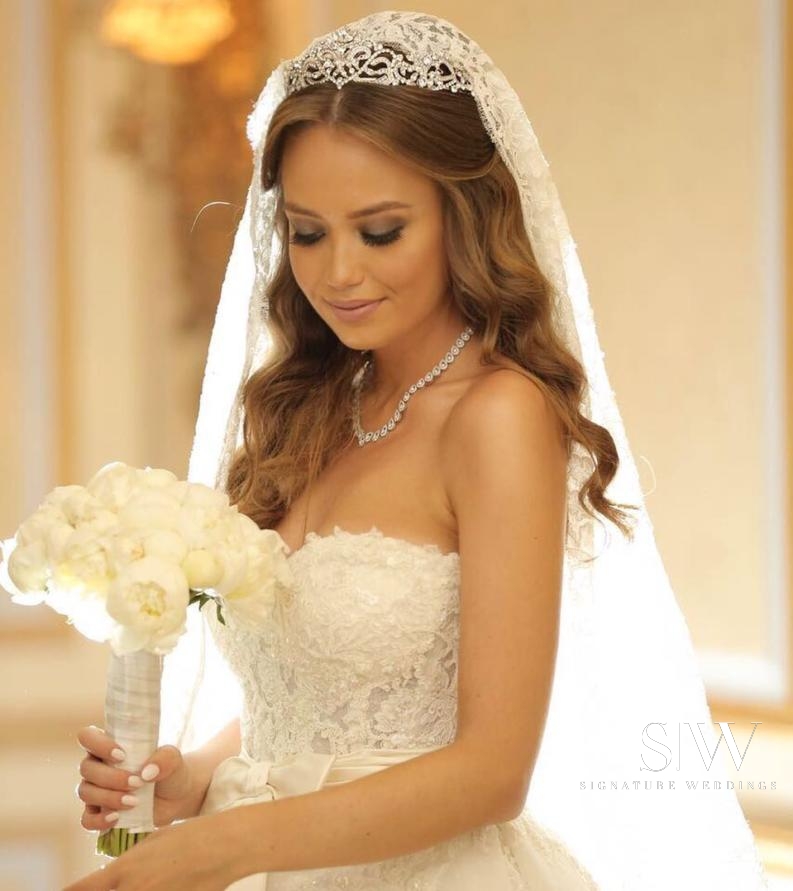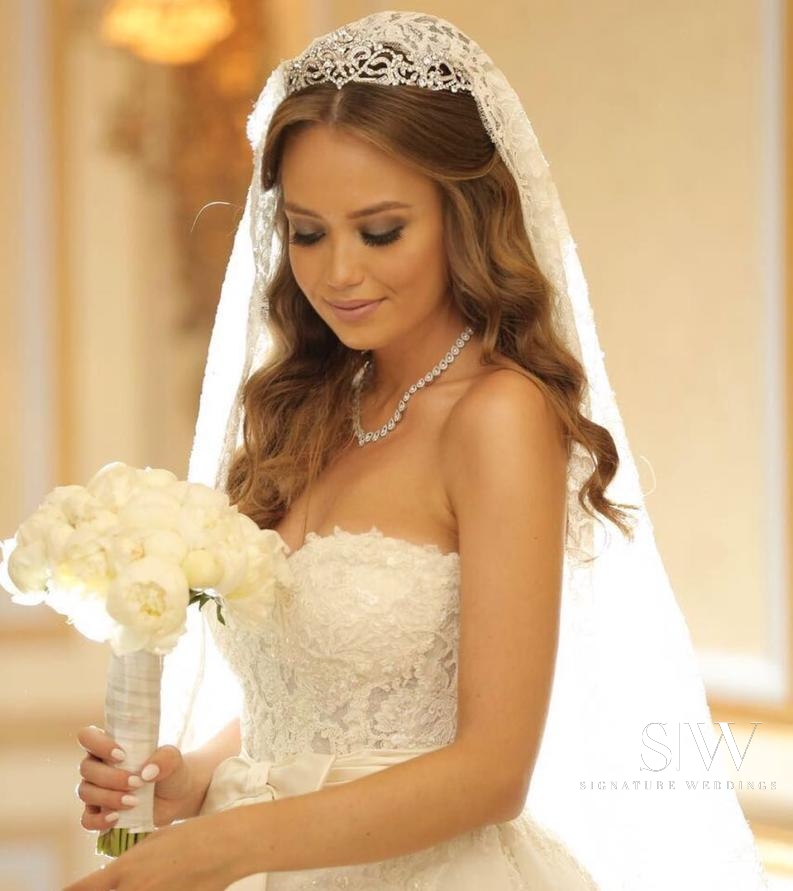 It was over-the-top, extravagant, lavish, fantastic, and deserving of a whole lot of other praise-worthy notes. Here are some of the reasons why we think this wedding was amazing!
There were fireworks.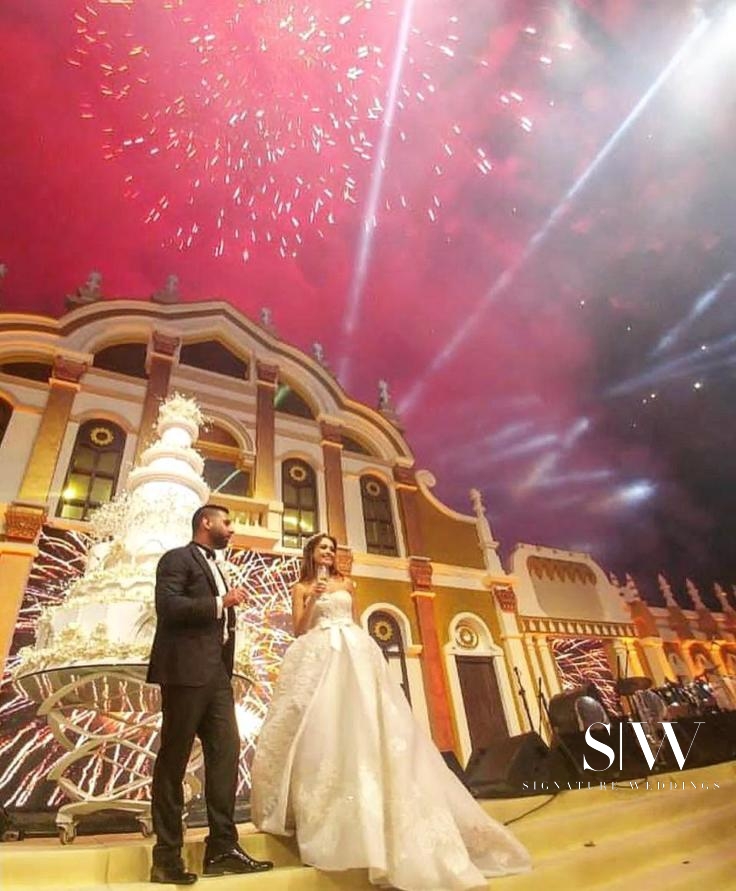 No celebration is complete without fireworks, and this wedding was illuminated with sky-lighting displays, which just added to the magical feel.
There were golden violinists.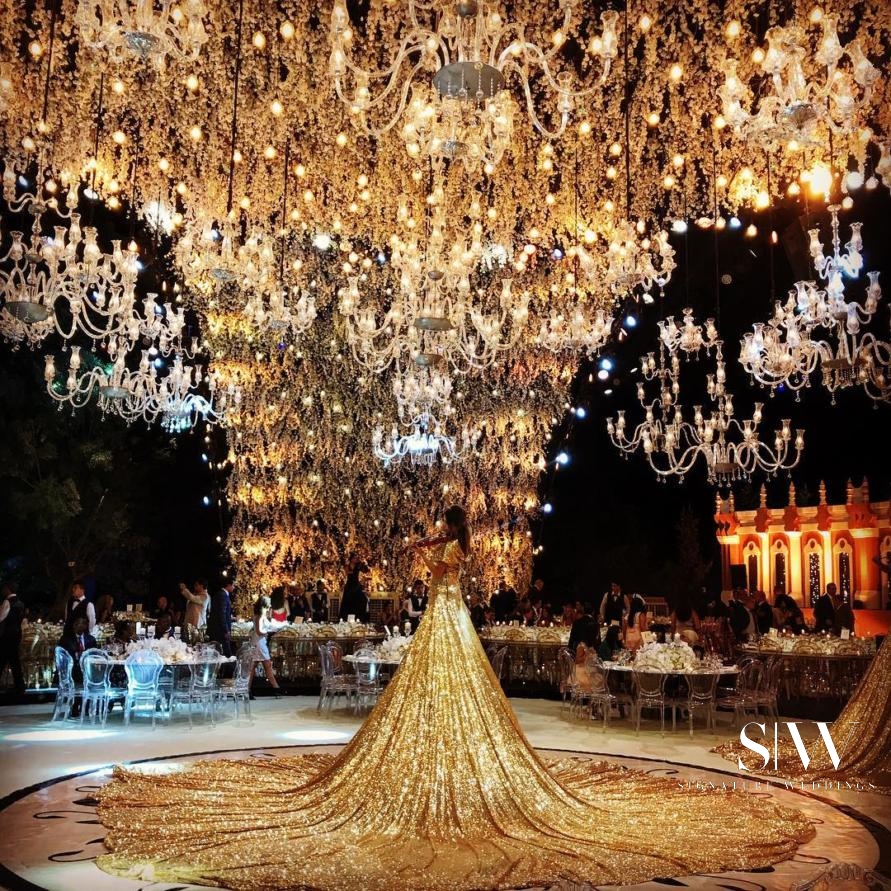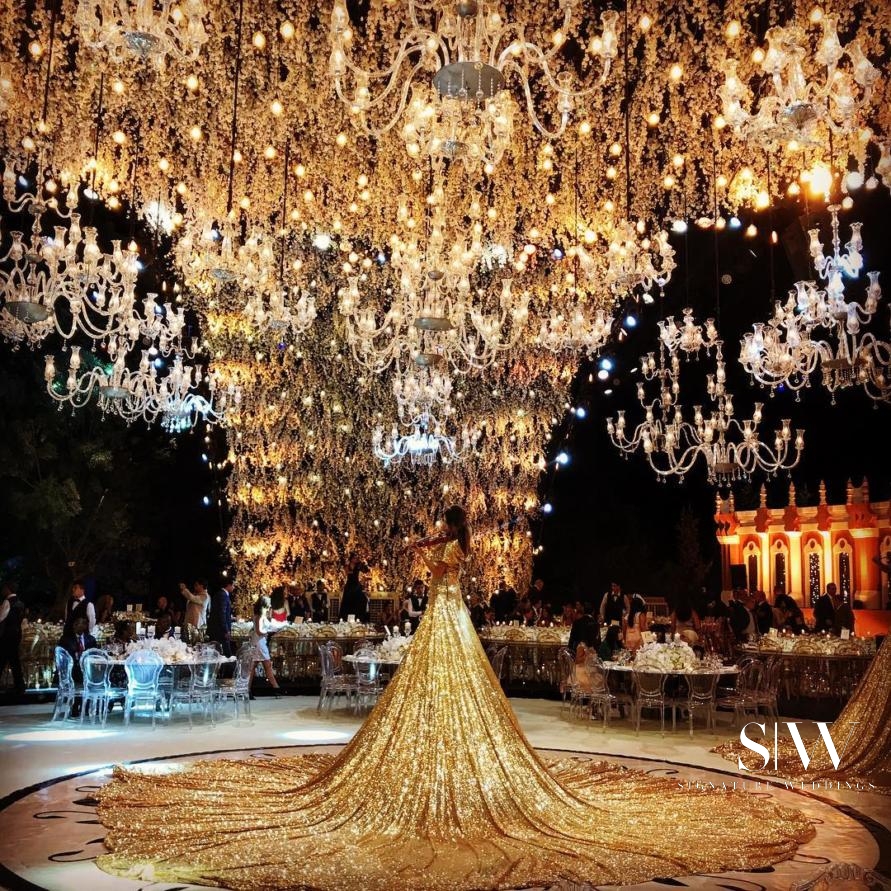 Three violinists, dressed in gold, stood at the center of attention and just serenaded the crowd with sensational music. Can it get better than that? Of course it can.
You'd be lucky to be seated at one of these tables.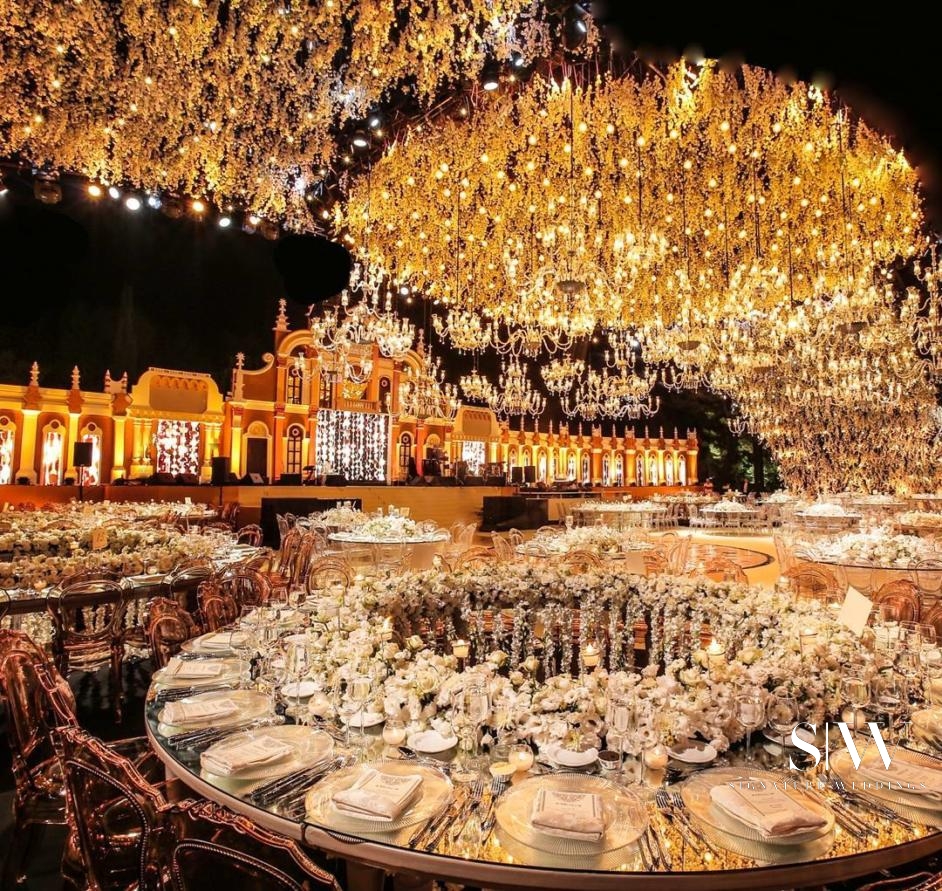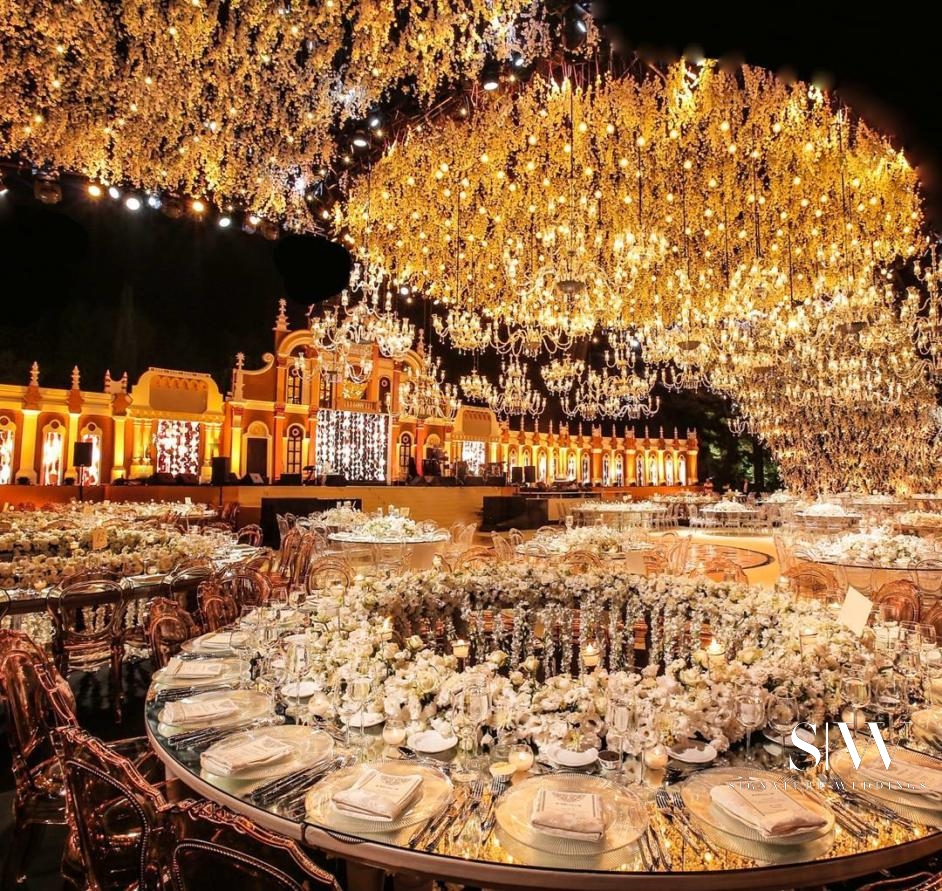 These table sets are fit for royalty, and I bet anyone who gets a seat here would have felt honoured to be granted a place to witness such a fantastic event.
Did you notice the chandeliers?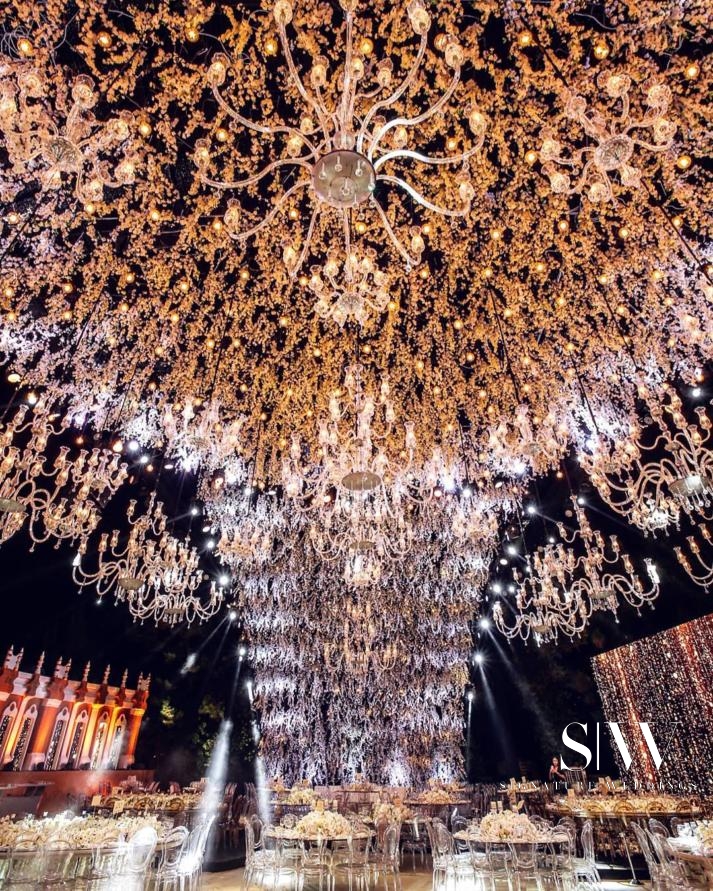 If you haven't, the covering over the open space was decorated with numerous chandeliers which added to the grandiosity of the whole event.
The groom's sister is an Instagram star and she totally killed it at the wedding.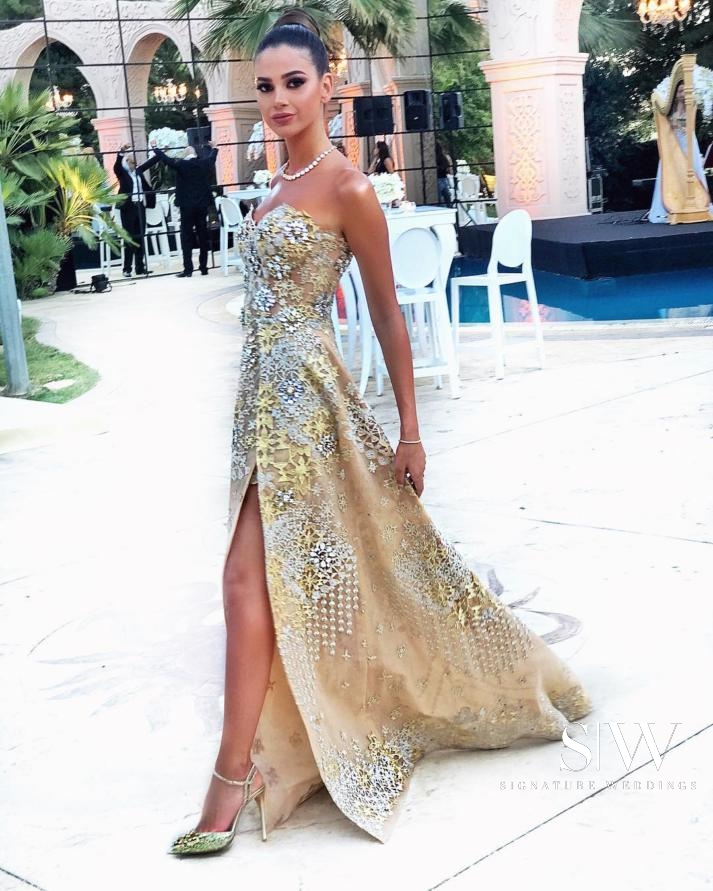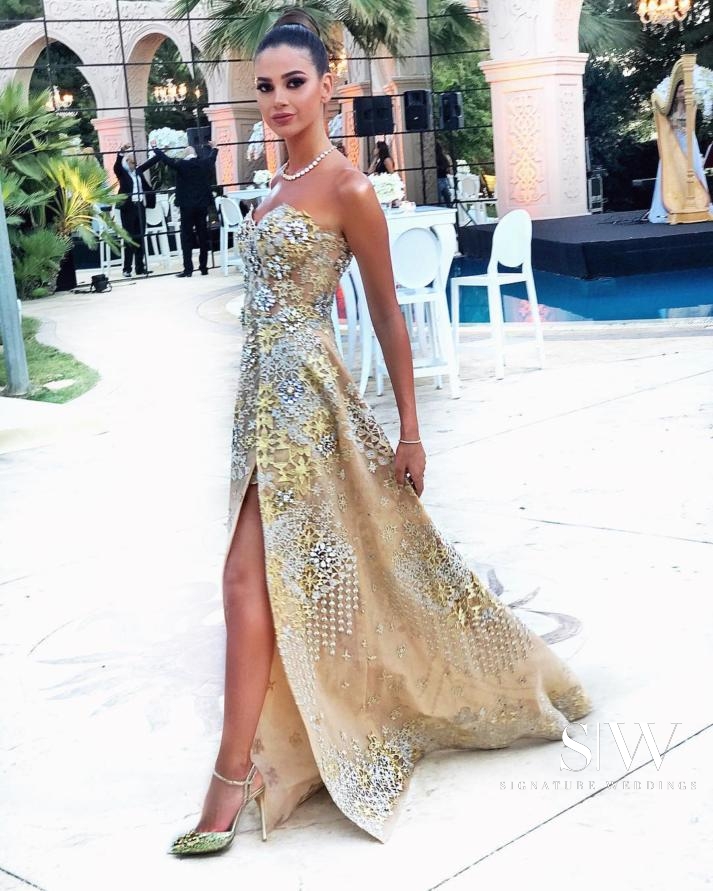 Natalie Salloum is a stunning Swedish-Lebanese Instagram star with over 231k followers. She gained her fame as a lifestyle and personal blogger and for running her fashion and style Instagram account, Chic Critique; and she totally slayed at the wedding with her golden, slitted dress covered in fine shimmering detail.
Here she is complementing the already stunning golden violinists.
The cake was taller than you.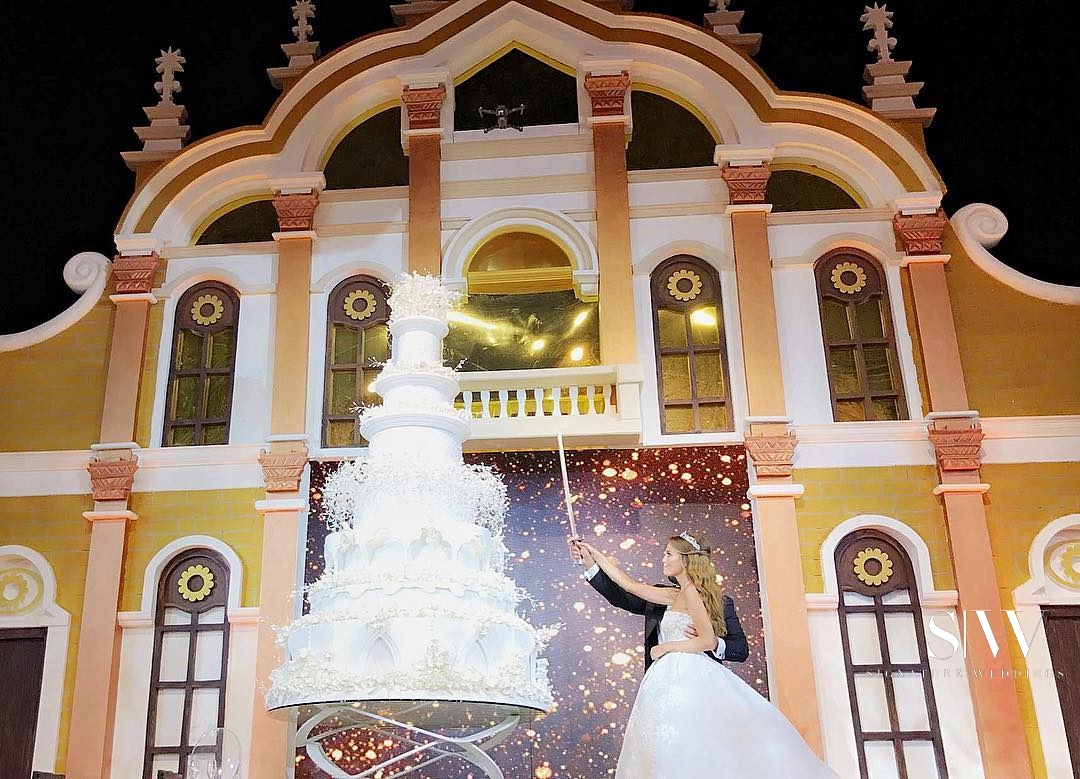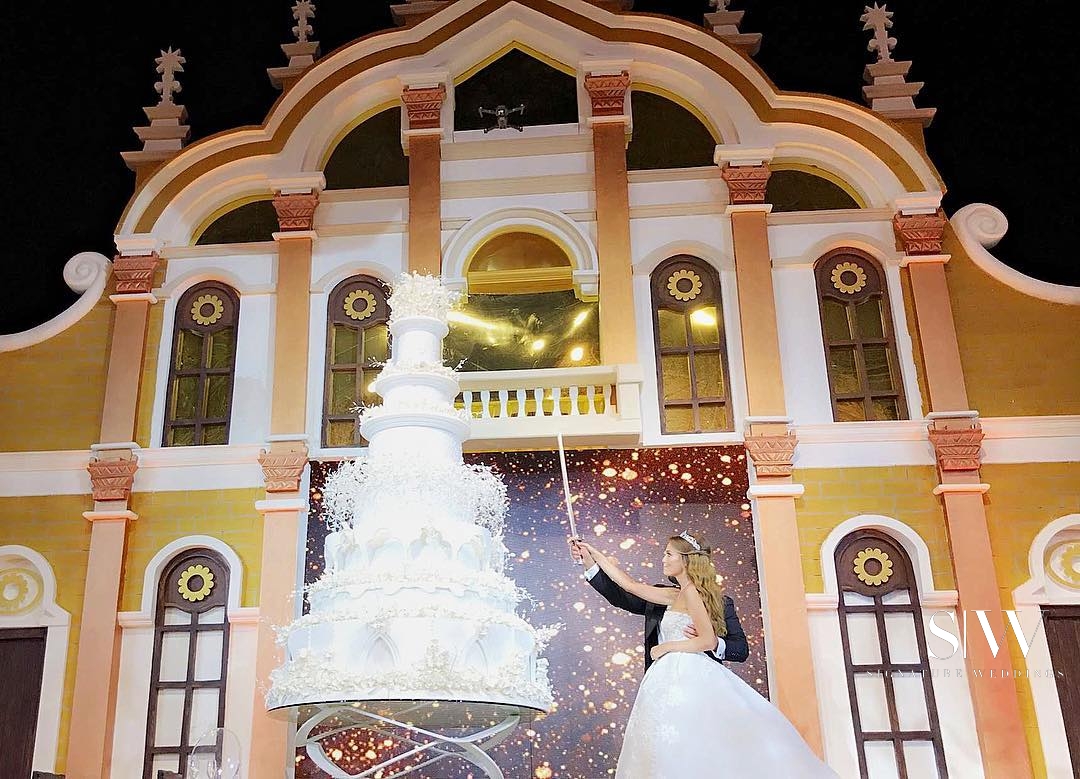 The icing on top of the cake, so to speak, was the taller-than-you cake that the bridal couple had to cut with a sword (that's right, not a knife, a sword). Everyone at that wedding should have gotten a taste of that mouth-watering cake.
See the stunning setup of the whole event here!

We certainly think that this wedding was extravagantly spectacular, and we wish the happy couple, Sami and Martina, all the happiness in their lives!
The Dream Team
Wedding Planner: BAZ Events
Floral Decoration: Ikebana Weddings
Makeup Artist: Bassam Fattouh
Hairstylist: Wassim Morkos
Wedding Dress: Zuhair Murad